When I think about some of the most relaxing, enjoyable times that I've had in my life, the first image that comes to my mind is laying on the beach during summer vacation. There is nothing quite as refreshing as listening to the waves and watching your children frolic in the ocean, while you sit on the sand sipping on a Mai Tai.
Enjoy the Beach? 34 Beach and Coastal Decorating Ideas You'll Love
Unfortunately, our beach vacations have to come to an end, but the relaxing feeling that you experience while you are there can come home with you. Beach and coastal decorating ideas are great for making the blue turquoise water and the white sandy beaches a part of your home décor. You can incorporate seashells, starfish, coral, driftwood, and even those loudmouth seagulls that are part of the beach experience.
The soft colors that you get at the shore are great for creating beach and coastal decorating ideas for your living space. This guide is designed to help you get started creating a beach motif in your home. It can serve as a relaxing retreat for your alone, or it can be a place where your guests can take your love of the shore with you.
1. Cargo Netted Candle Holders on Sandy Driftwood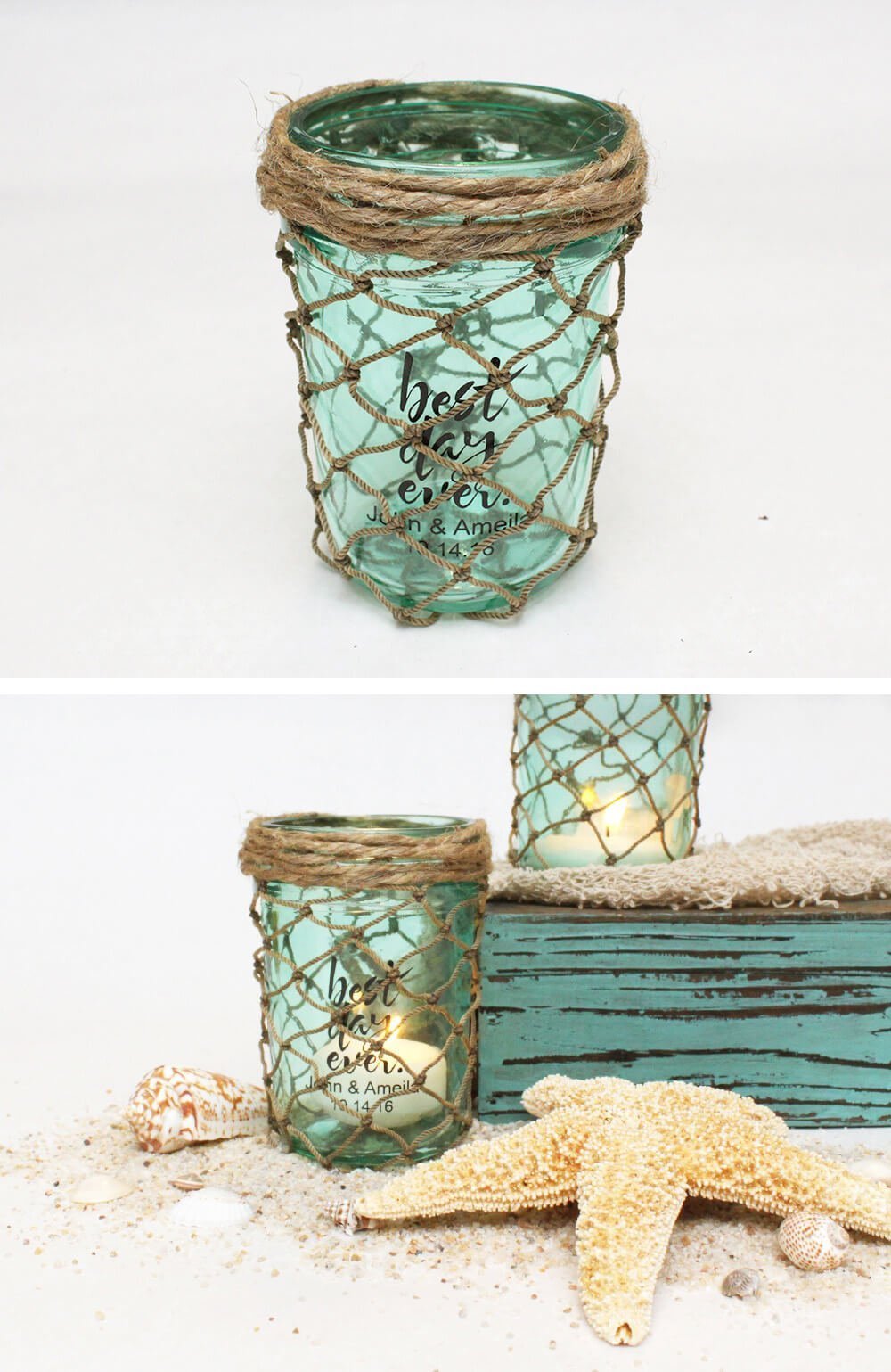 2. Some Palm-Inspired Beach and Coastal Decorating Ideas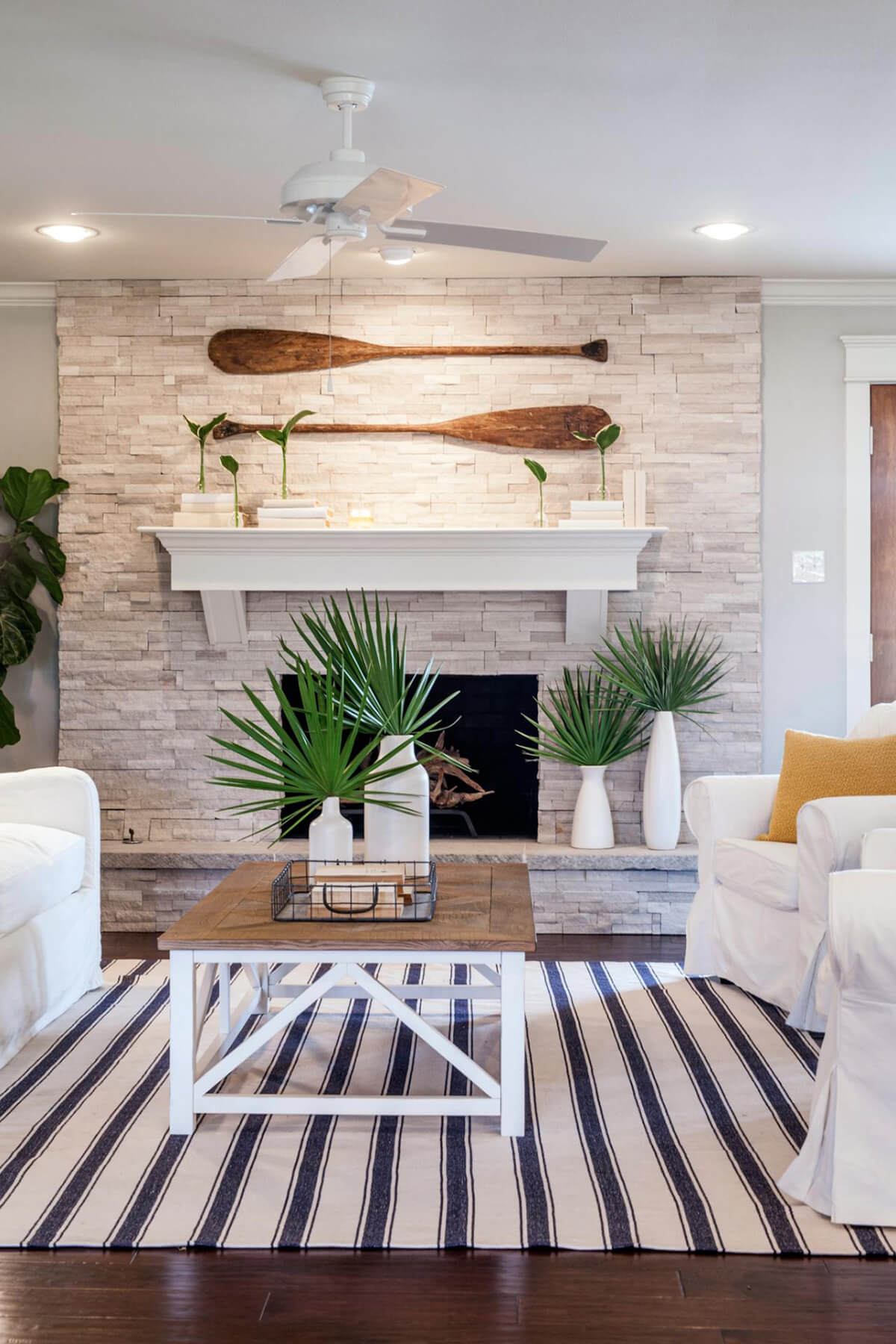 3. Coral Creations and Shells of the Sea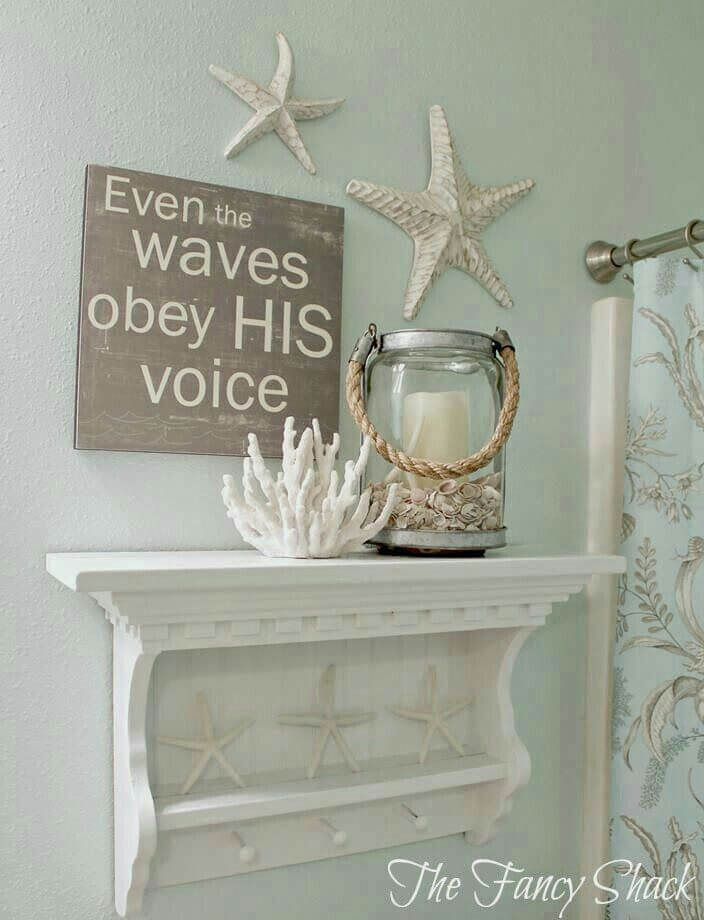 4. A Starfish Wreath Blooming in the Sun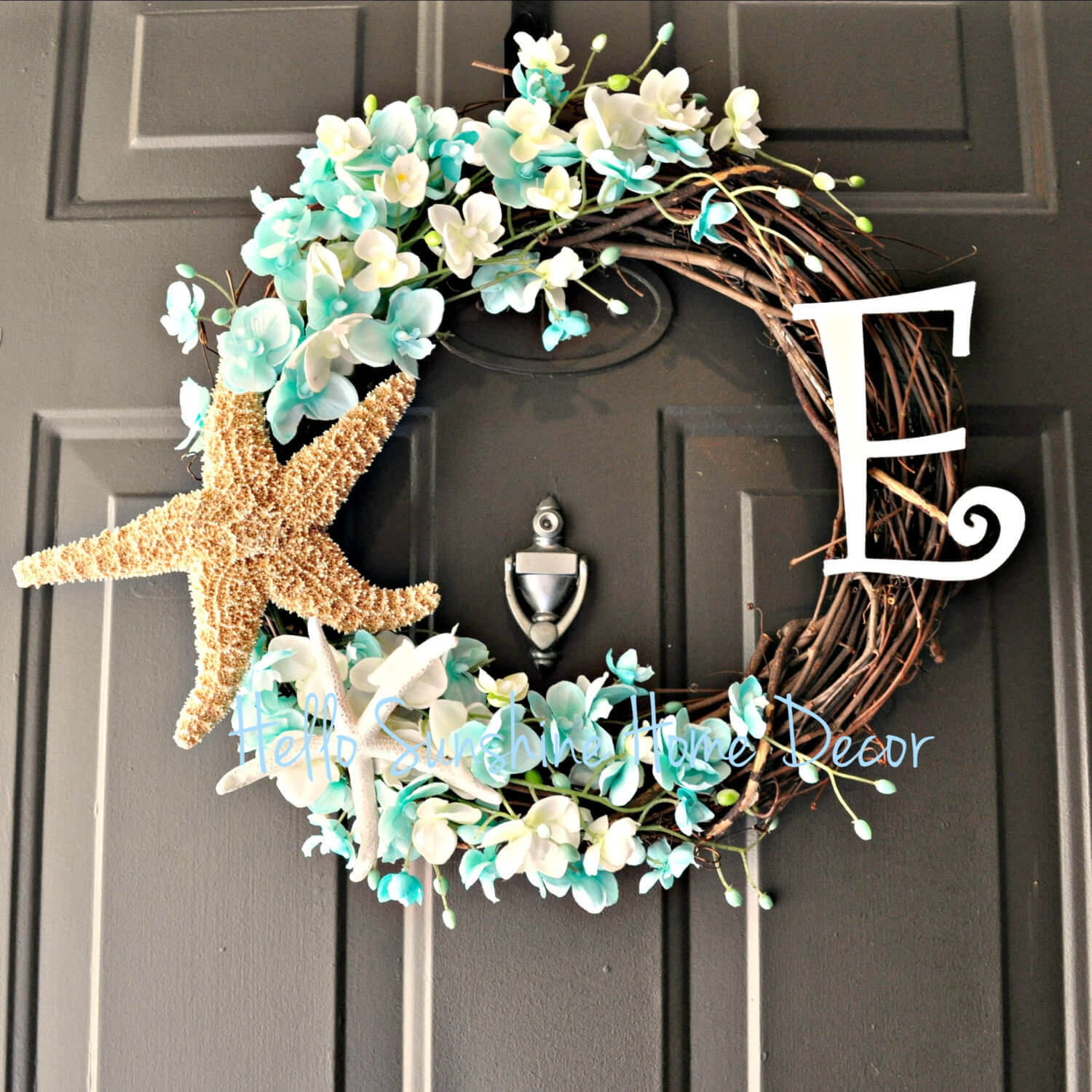 5. Sea Glass Planters in a Basket
6. Coastal Decorating Ideas with Turquoise Accents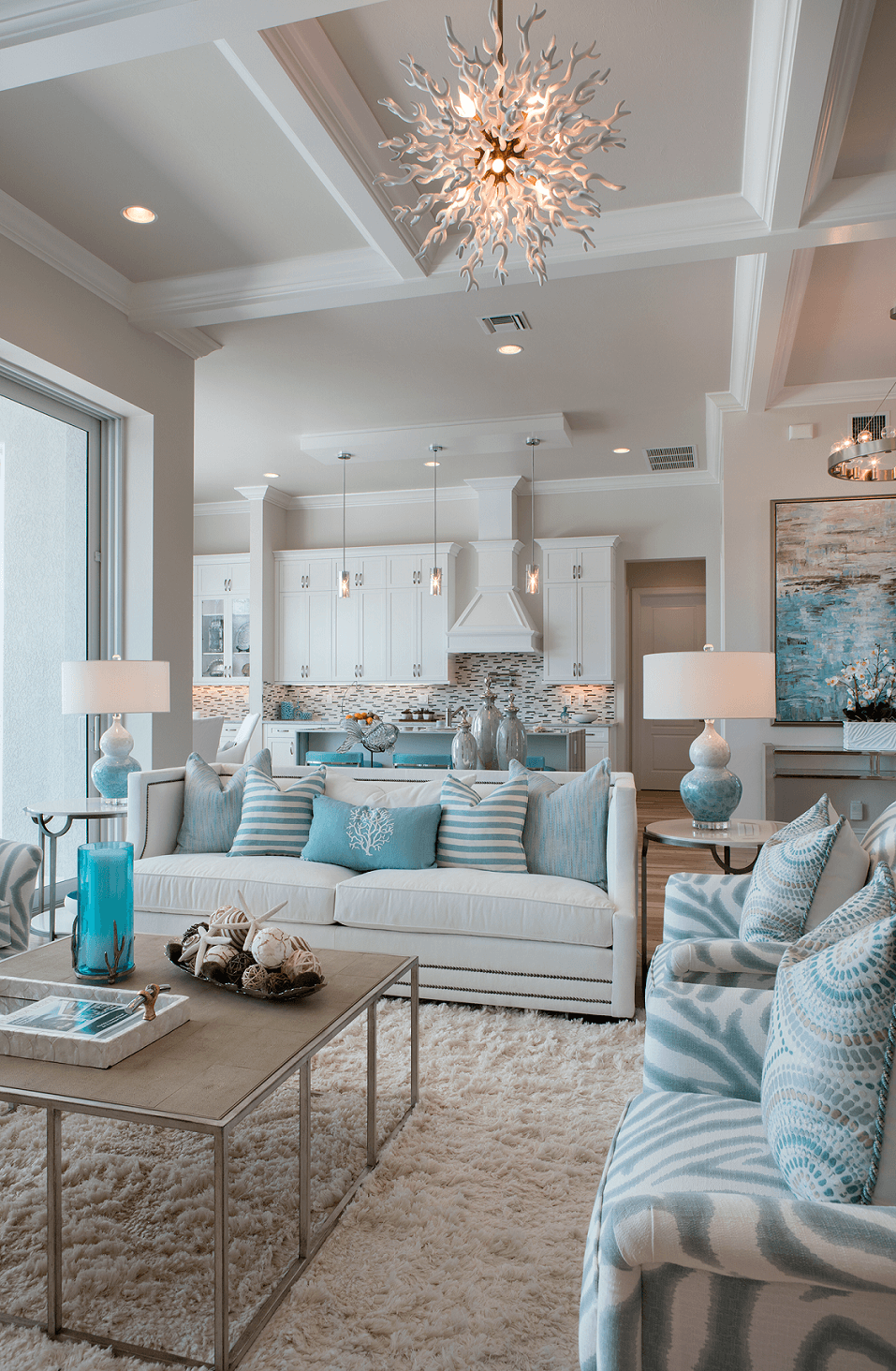 7. A Nautical Headboard with Vintage Oars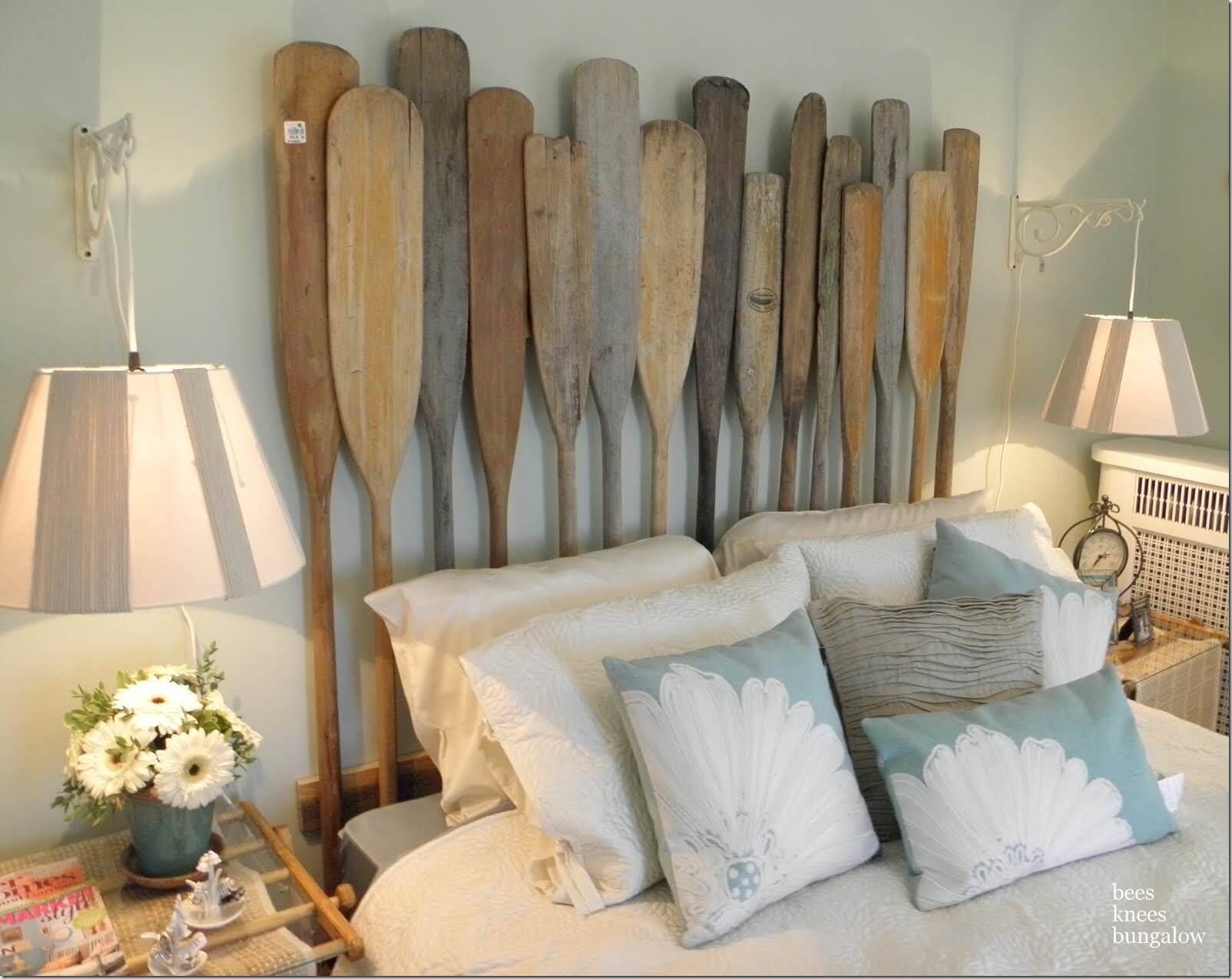 8. Sandy Colored Curtains with Starfish Tassels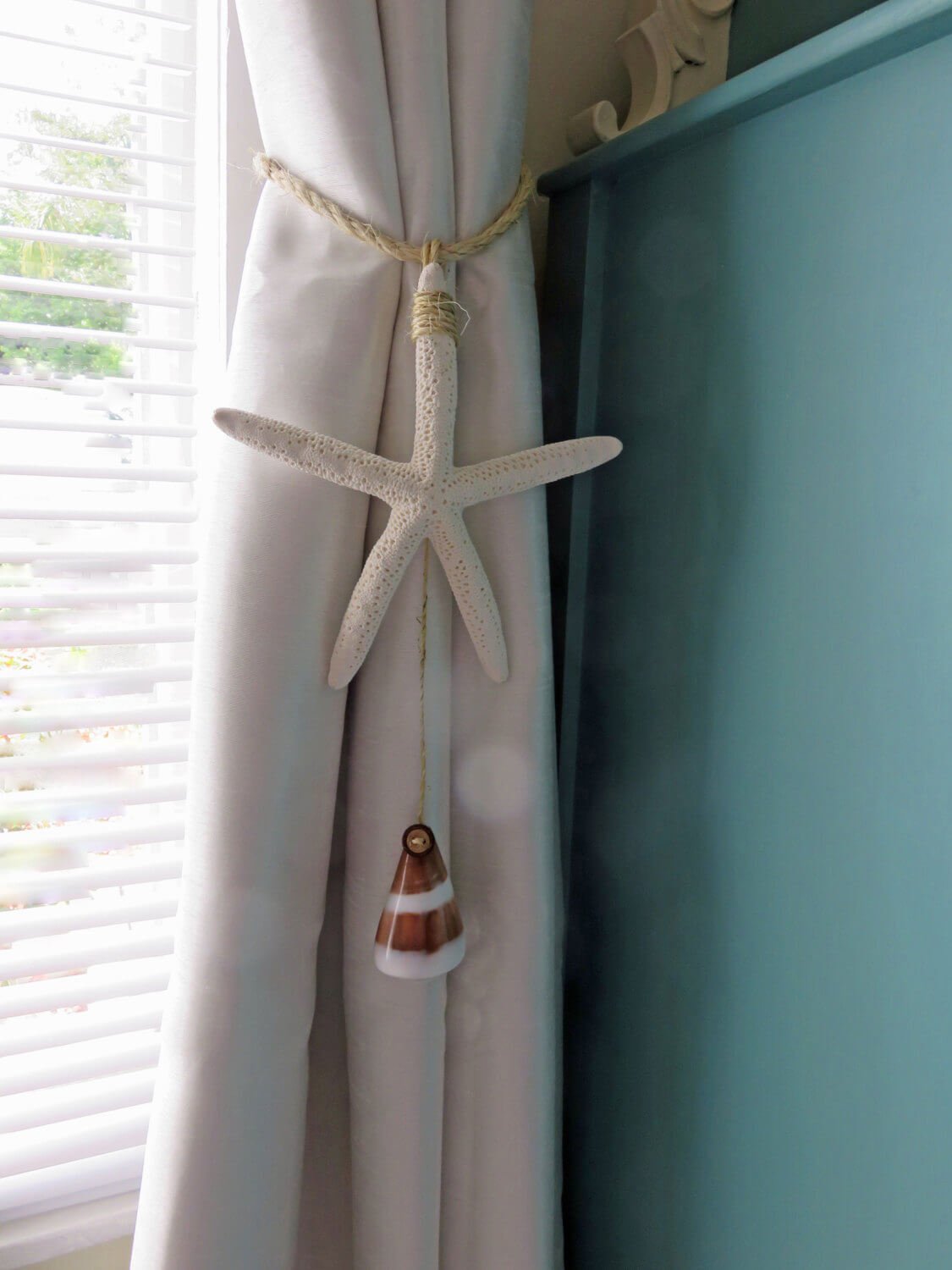 9. A Beach Mural on the Docks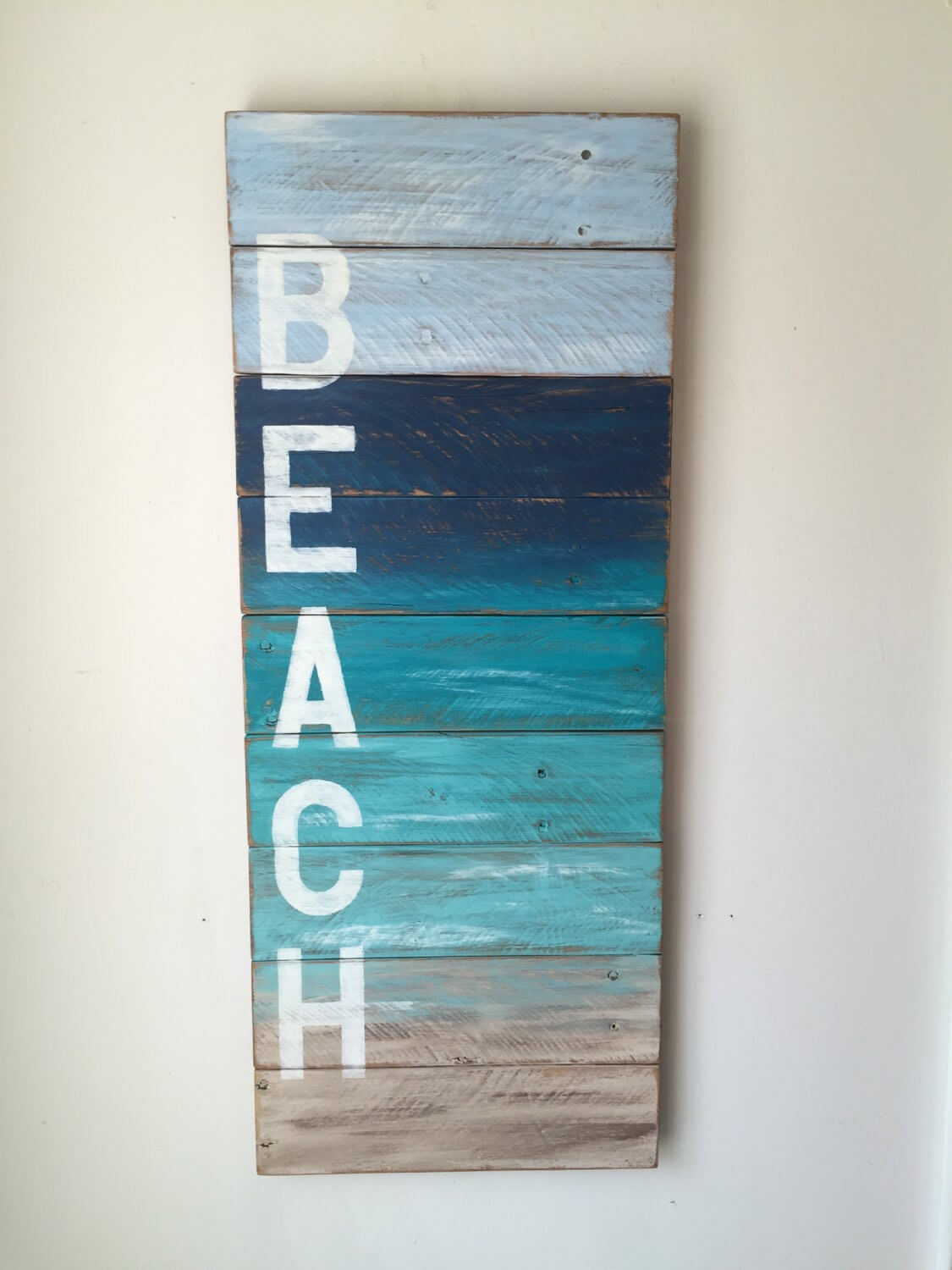 10. Soft Sandy Beach Centerpiece with Lighthouse Inspirations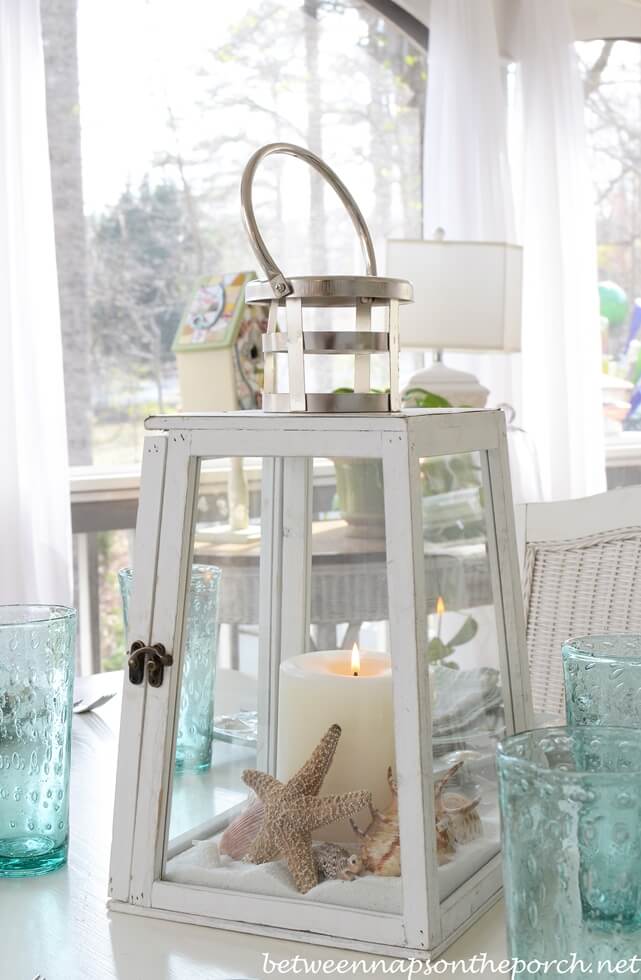 11. Driftwood Coffee Table for a Beach House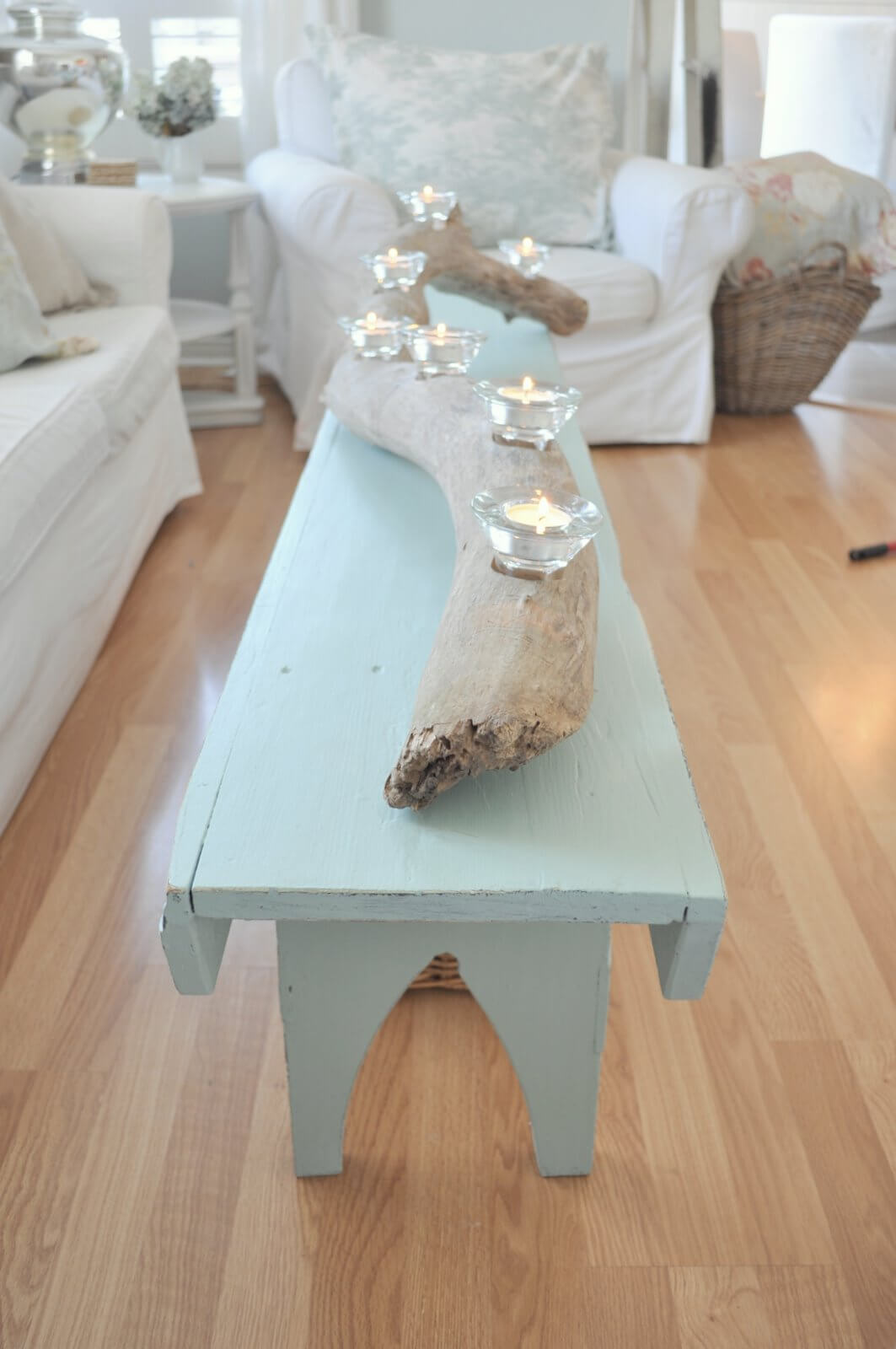 12. Sand, Seashells, and Soft Beach-Themed Undertones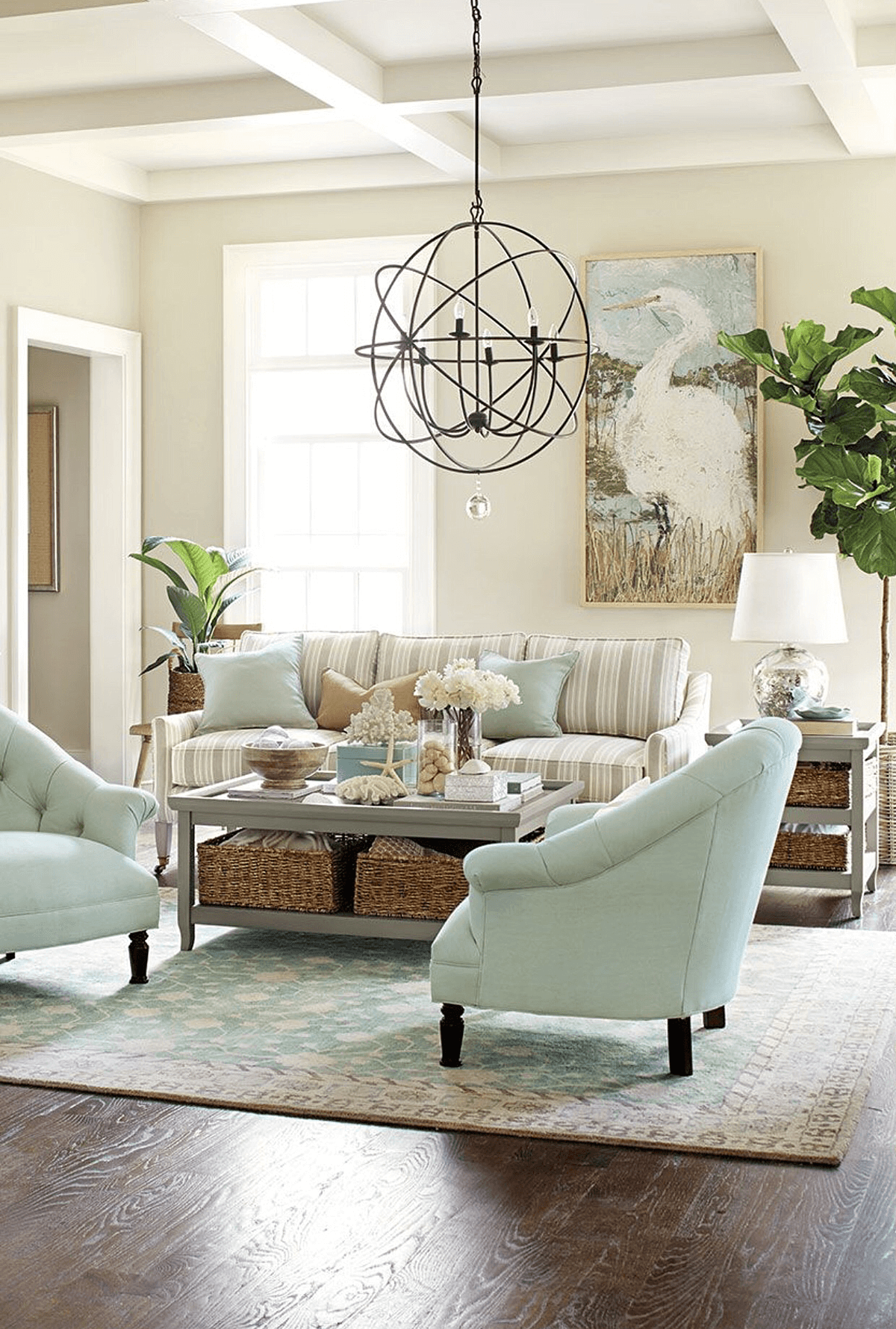 13. Tropical Vegetation in a Beautiful Seashore-Themed Vase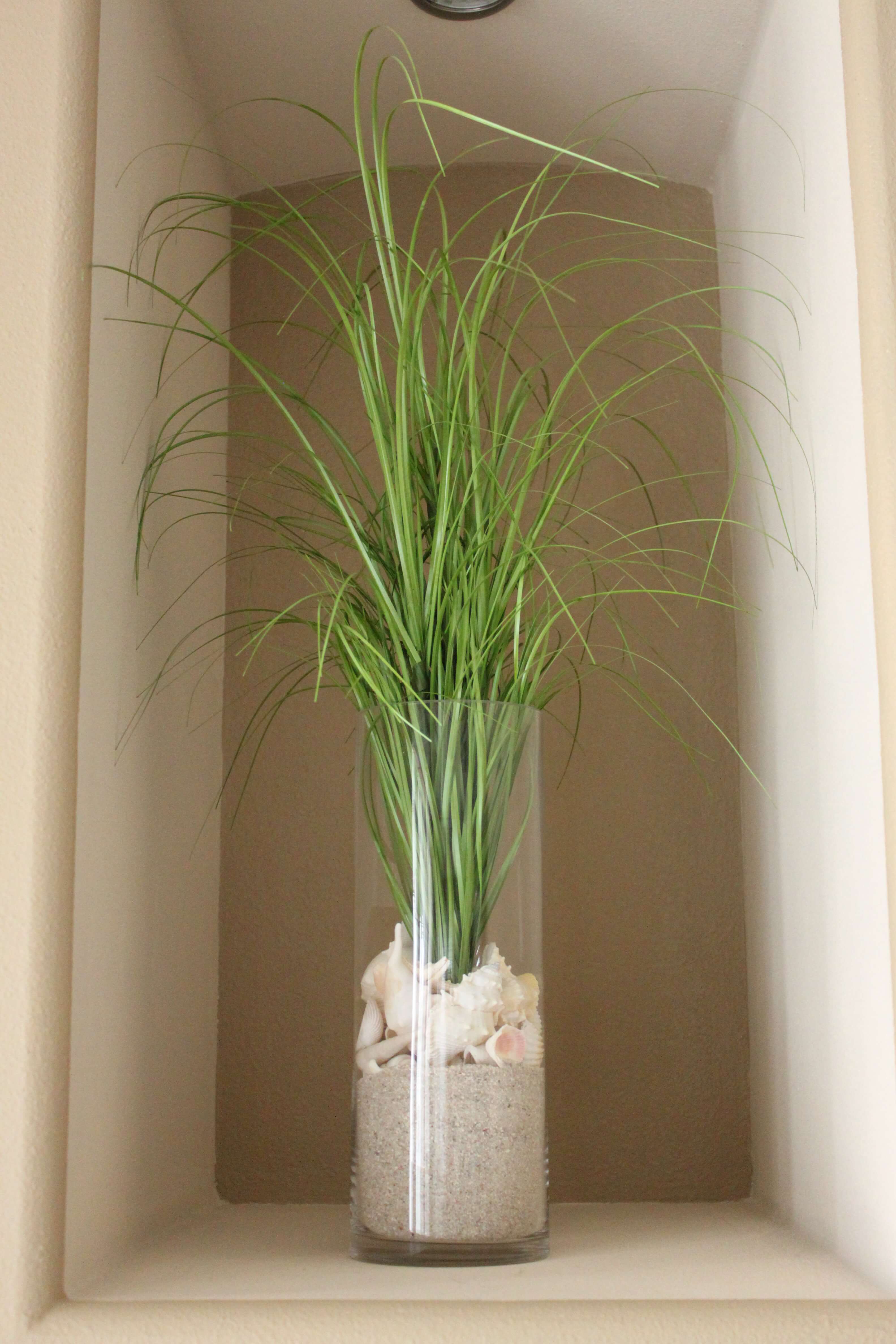 14. Mantle Decorations of Sea Glass and Starfish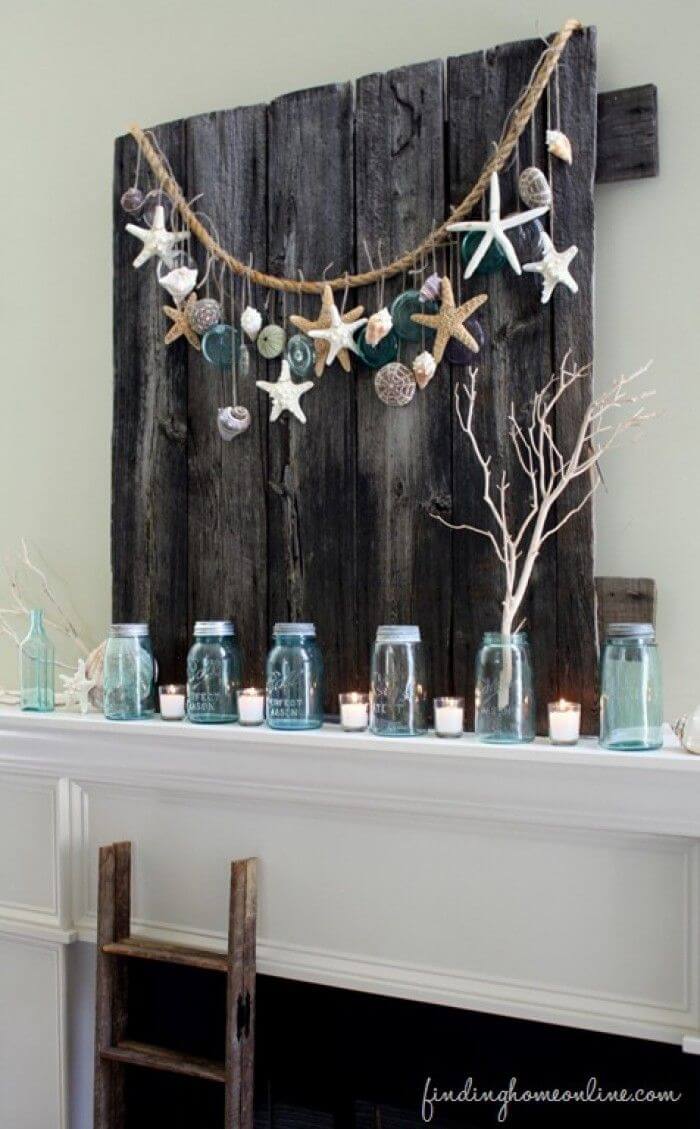 15. Rustic Dresser Designed for a Beach Enthusiast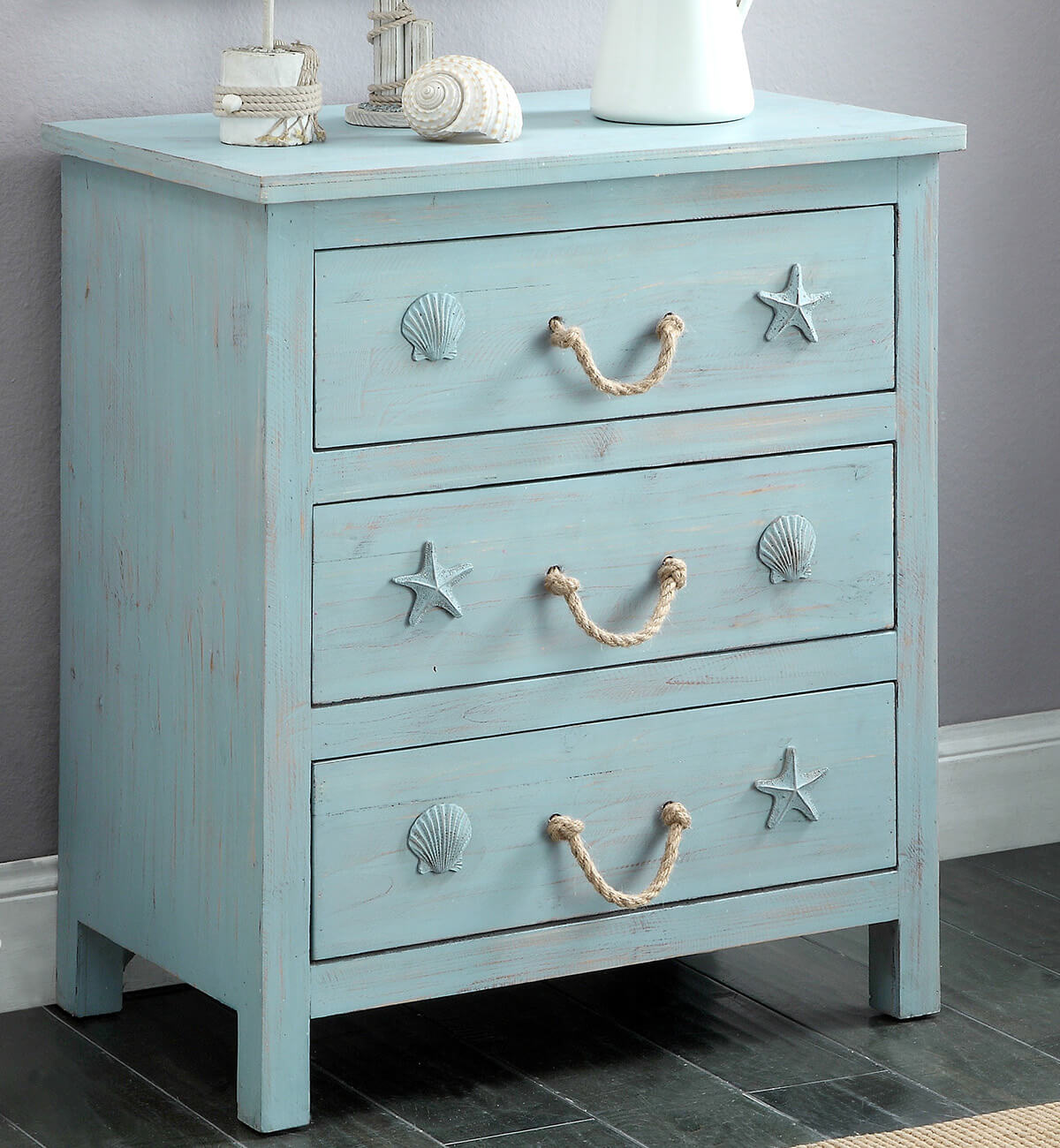 16. Picture Perfect with Shells and Pearls Galore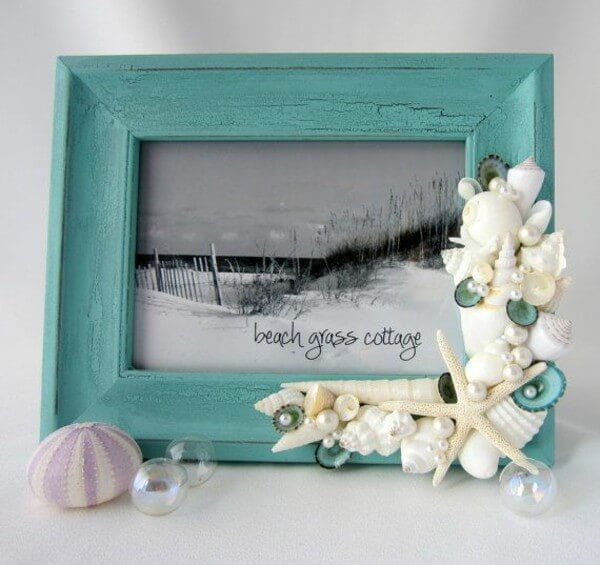 17. A Rustic Wicker Table with Coastal-Themed Accents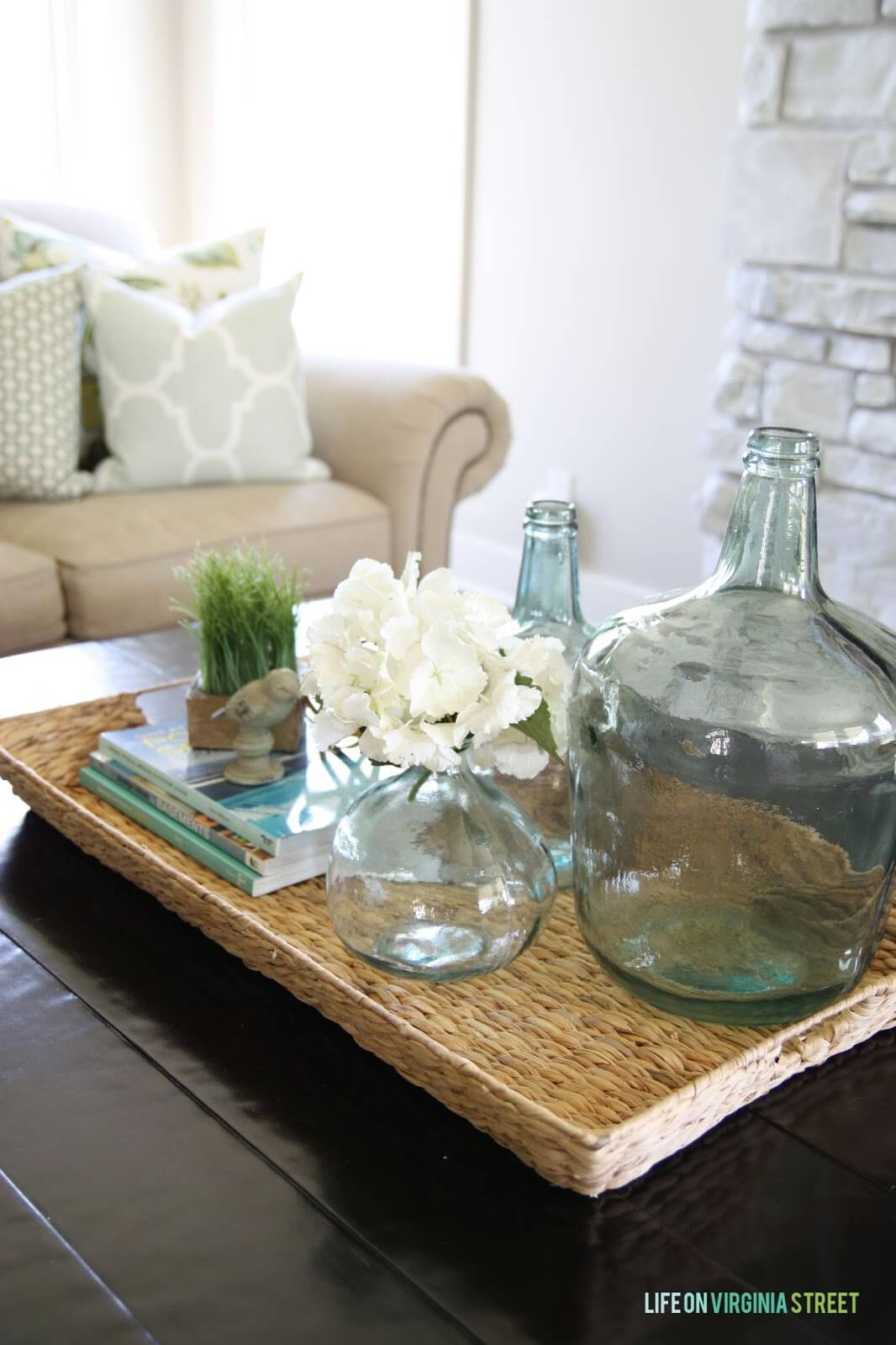 18. Shades of the Tide Meeting the Beach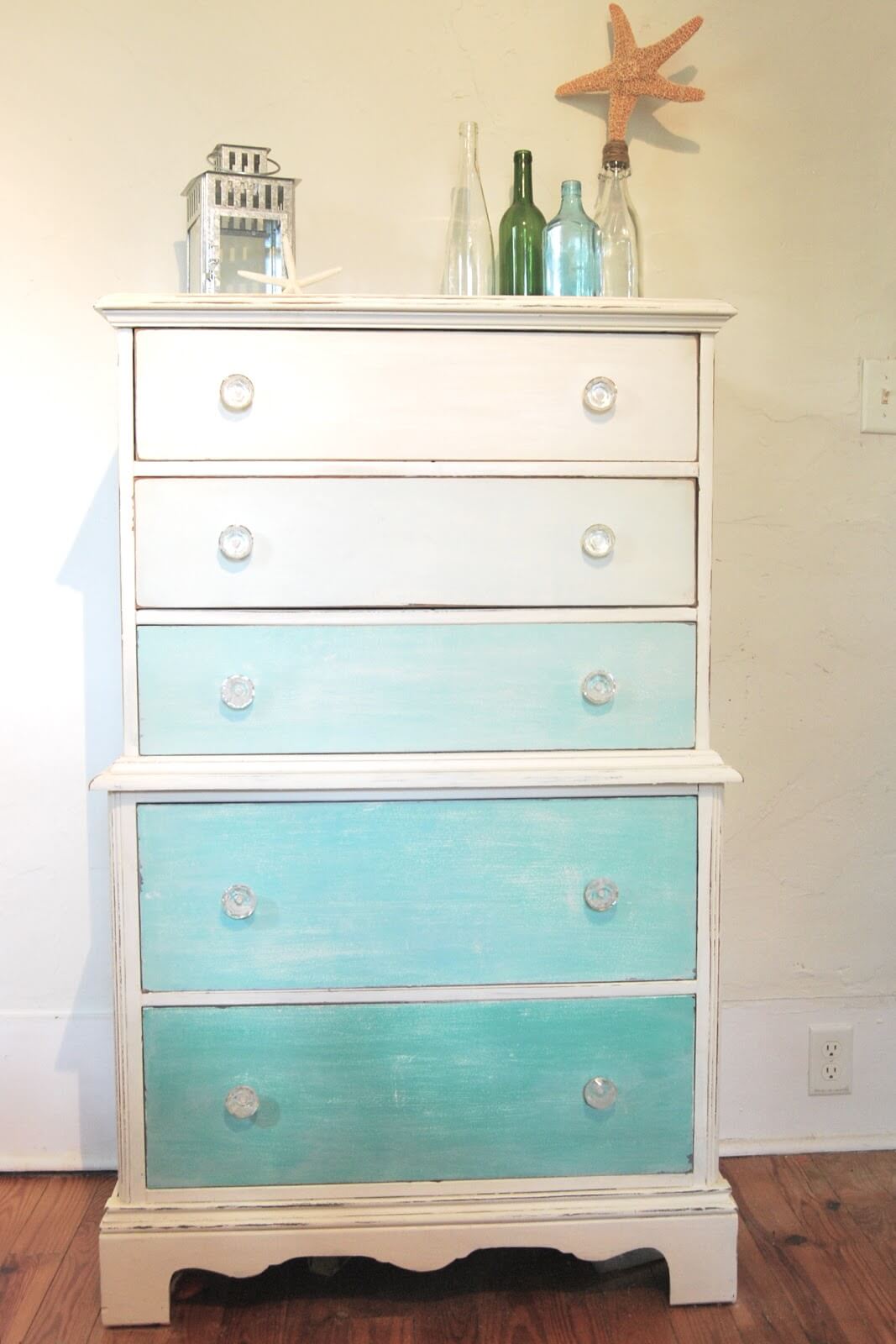 19. A Nautical Knot Lamp at the Shore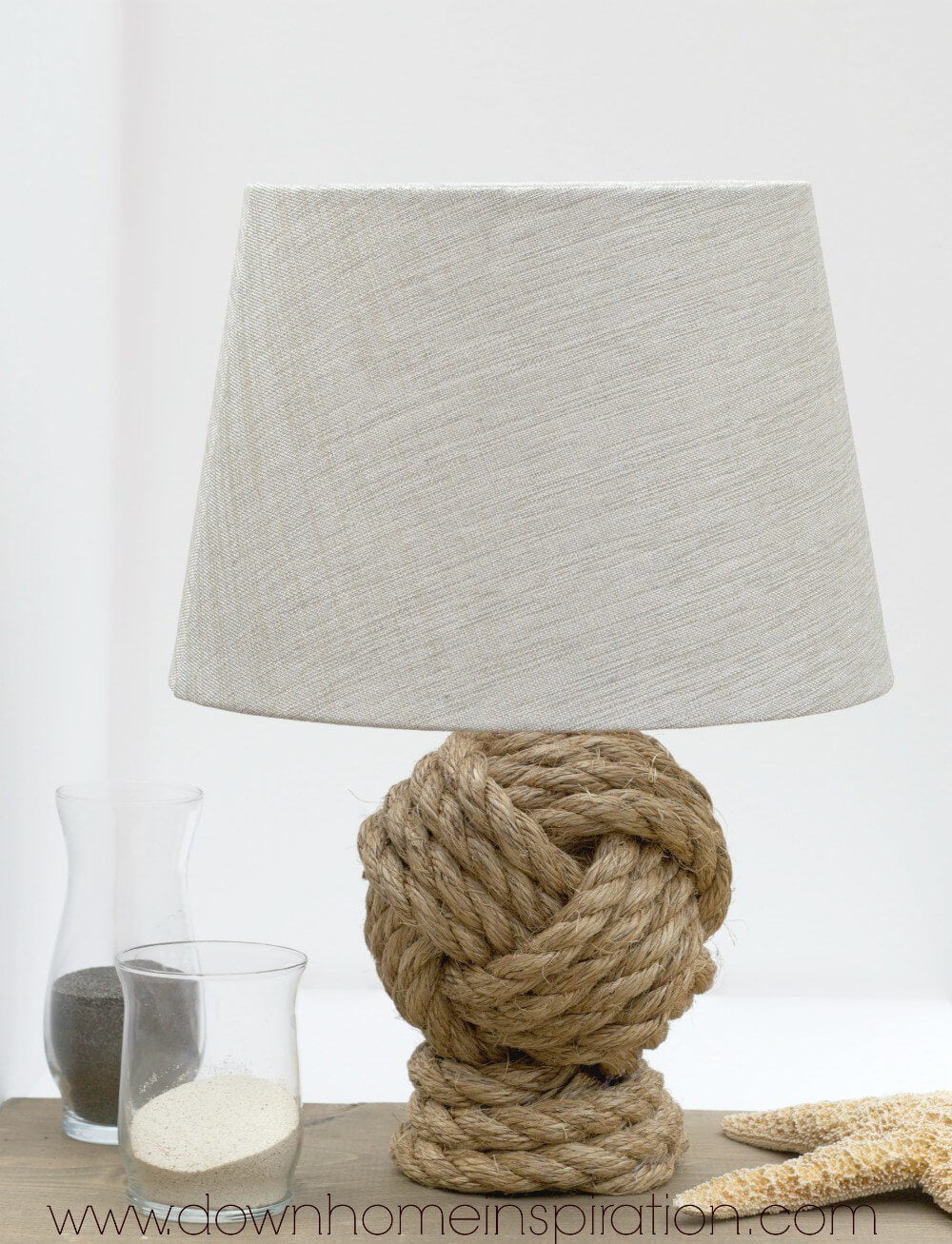 20. Beach and Coastal Decorating Ideas for the Bedroom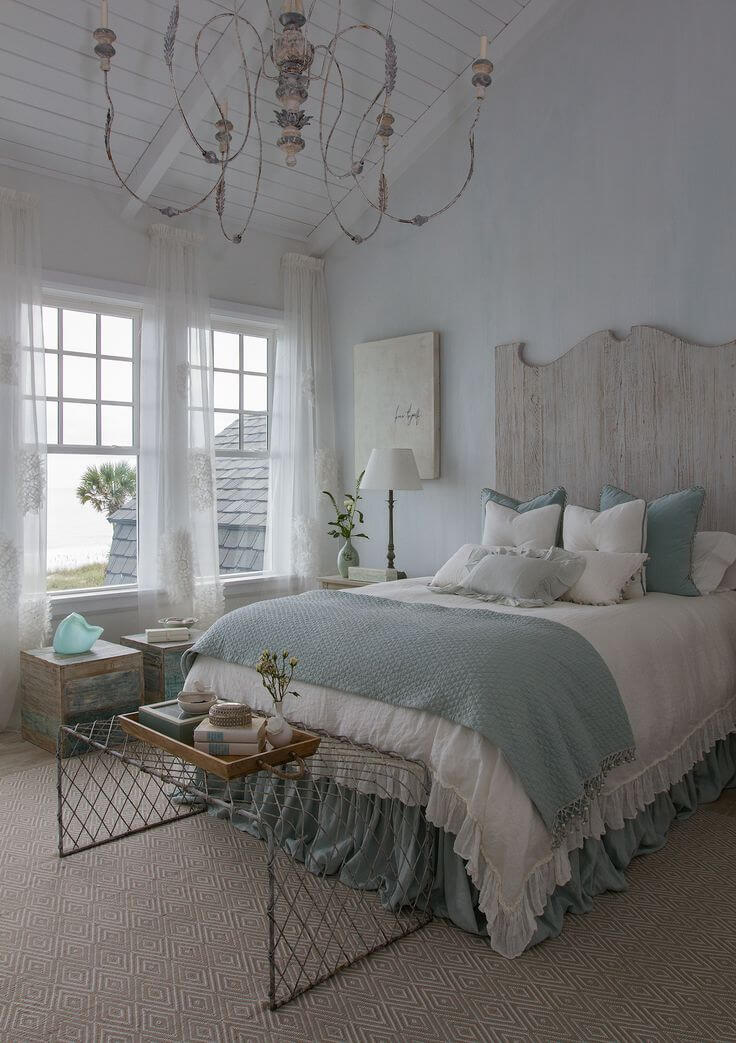 21. A Dining Space for a Coastal Cottage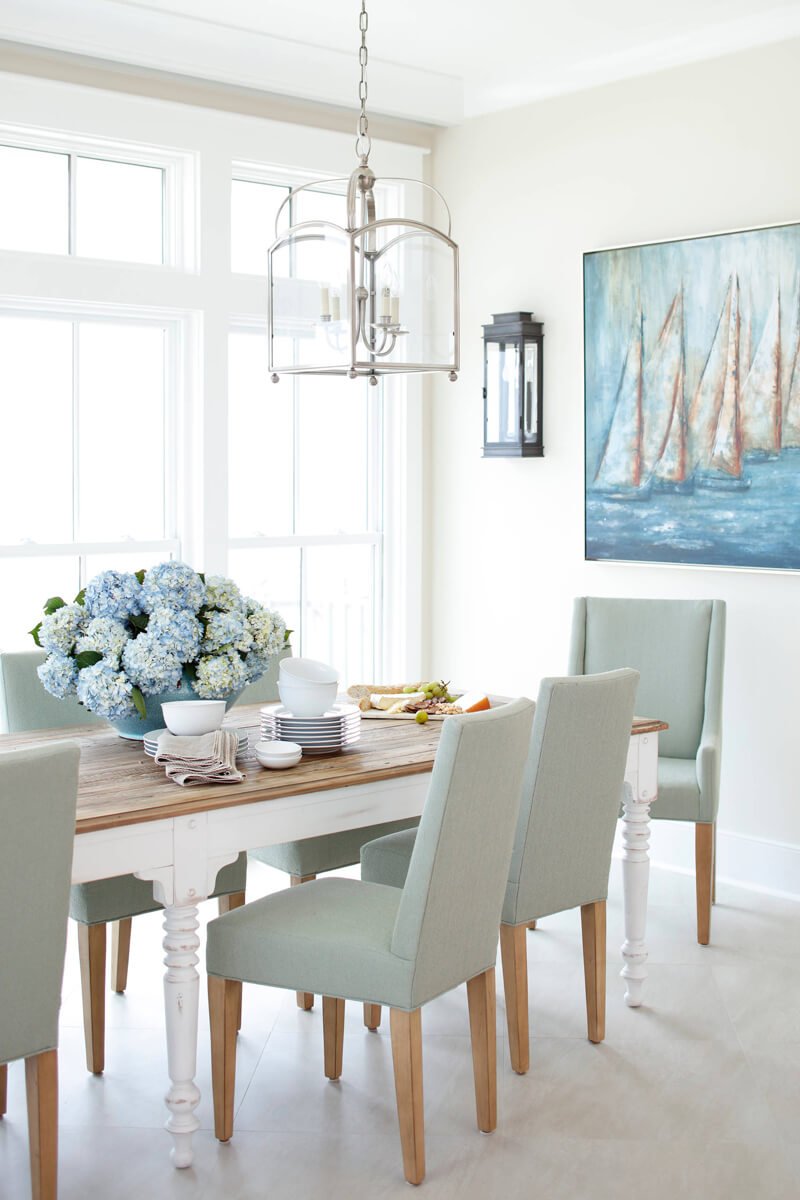 22. Burlap Rope Candle Holders with Starfish Details
23. Welcoming Beach Motif for Your Living Space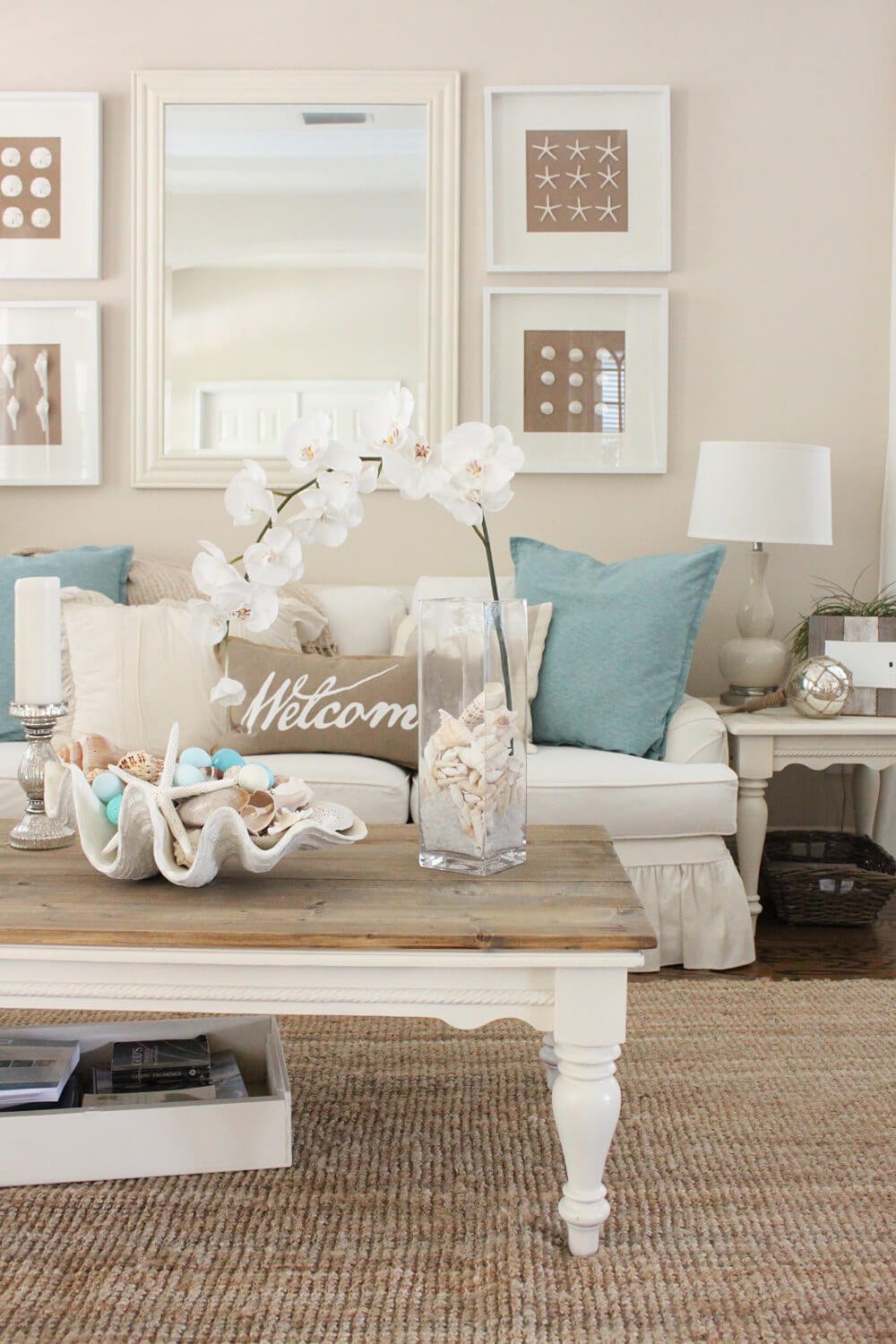 24. Sand and Ocean Colors Dining Together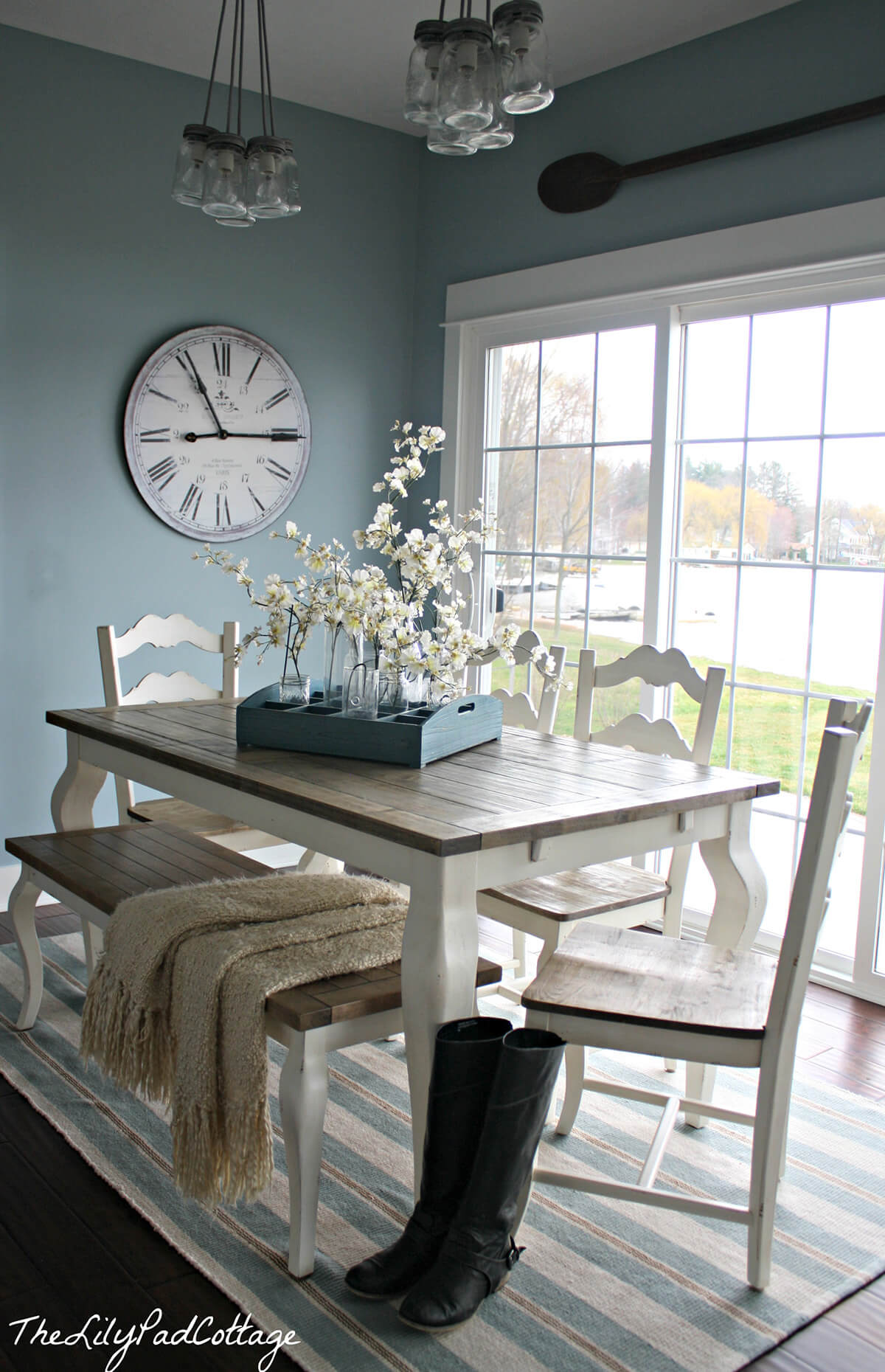 25. Tropical Breakfast Nook Under the Palms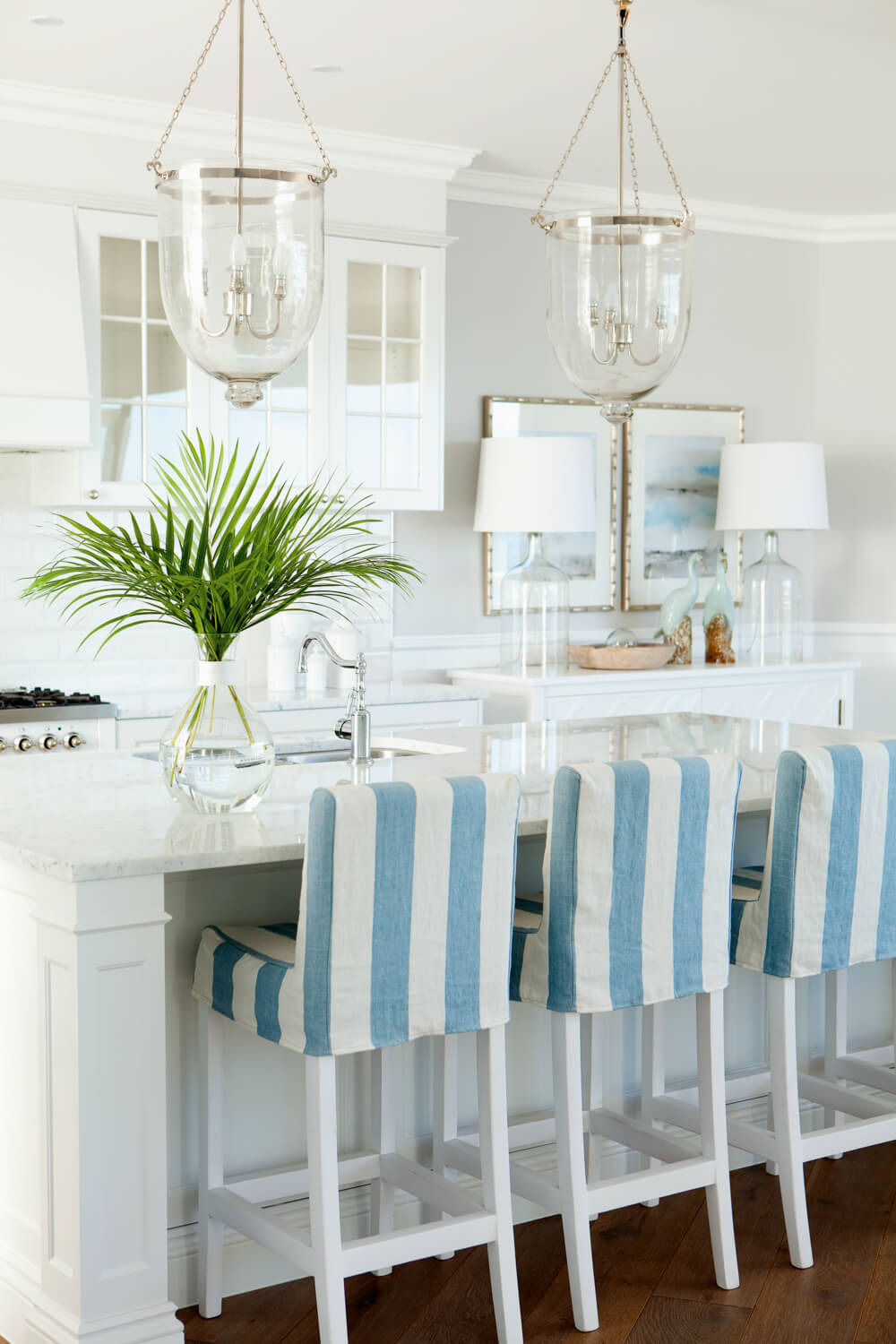 26. Abundant Sea Life Décor with Home Comforts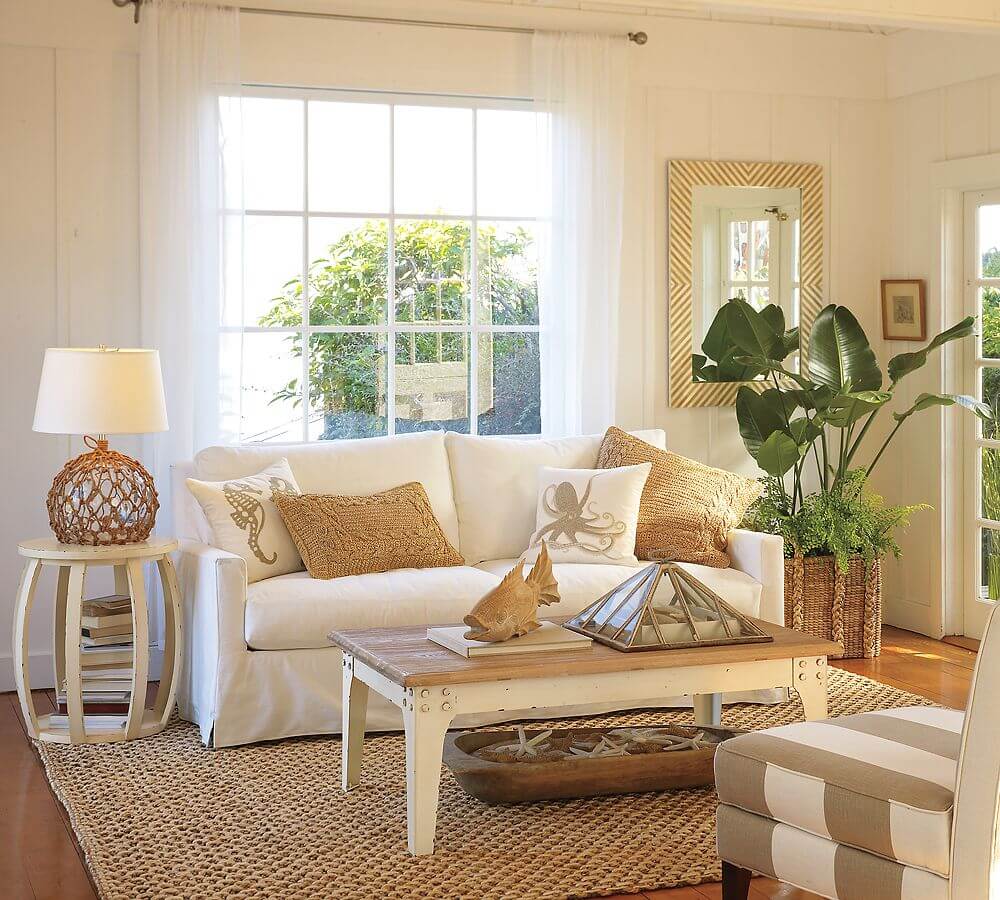 27. A Bookcase Crawling with Coral and Shells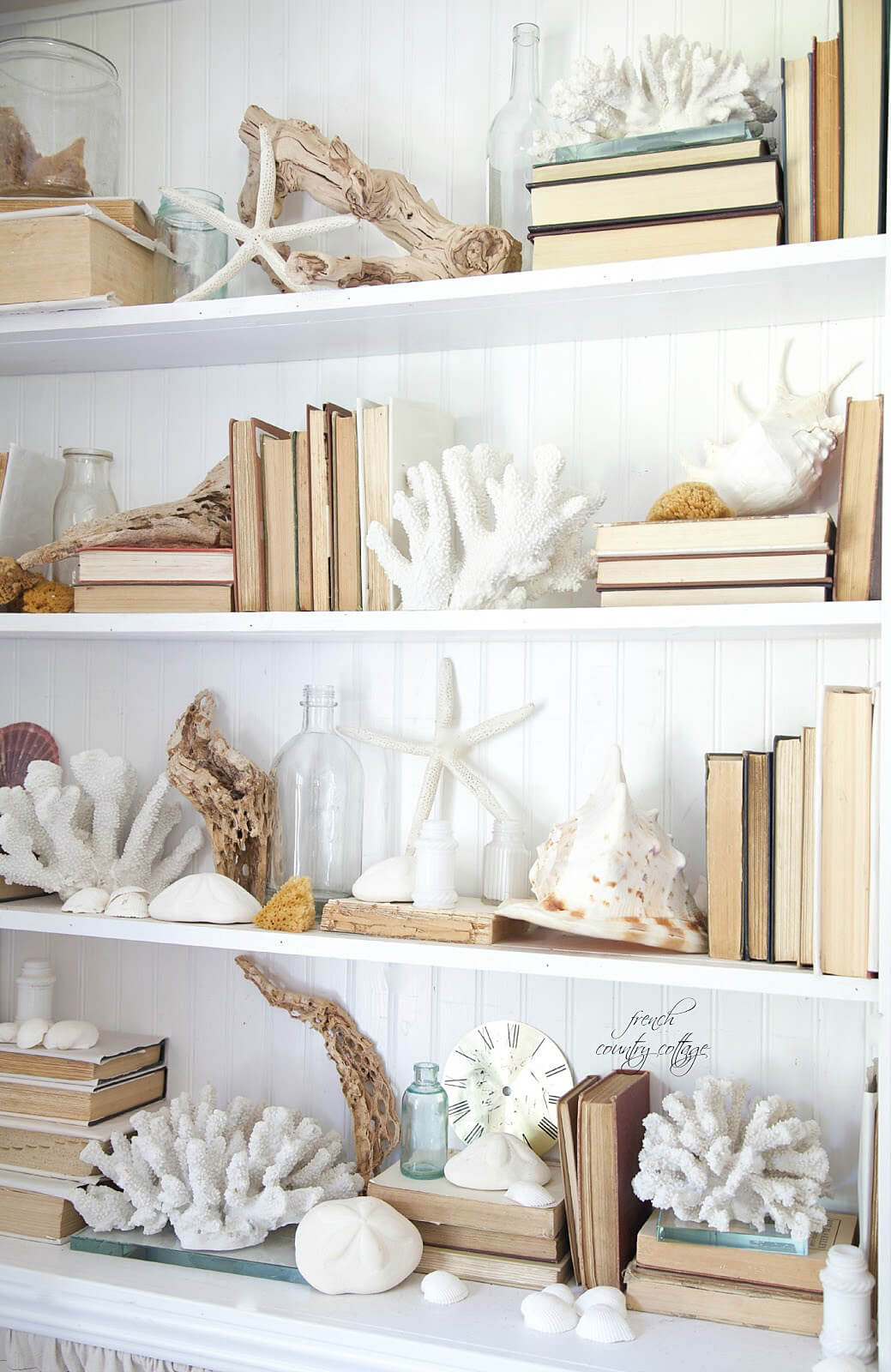 28. Driftwood Timepiece with Seashell Minute Markers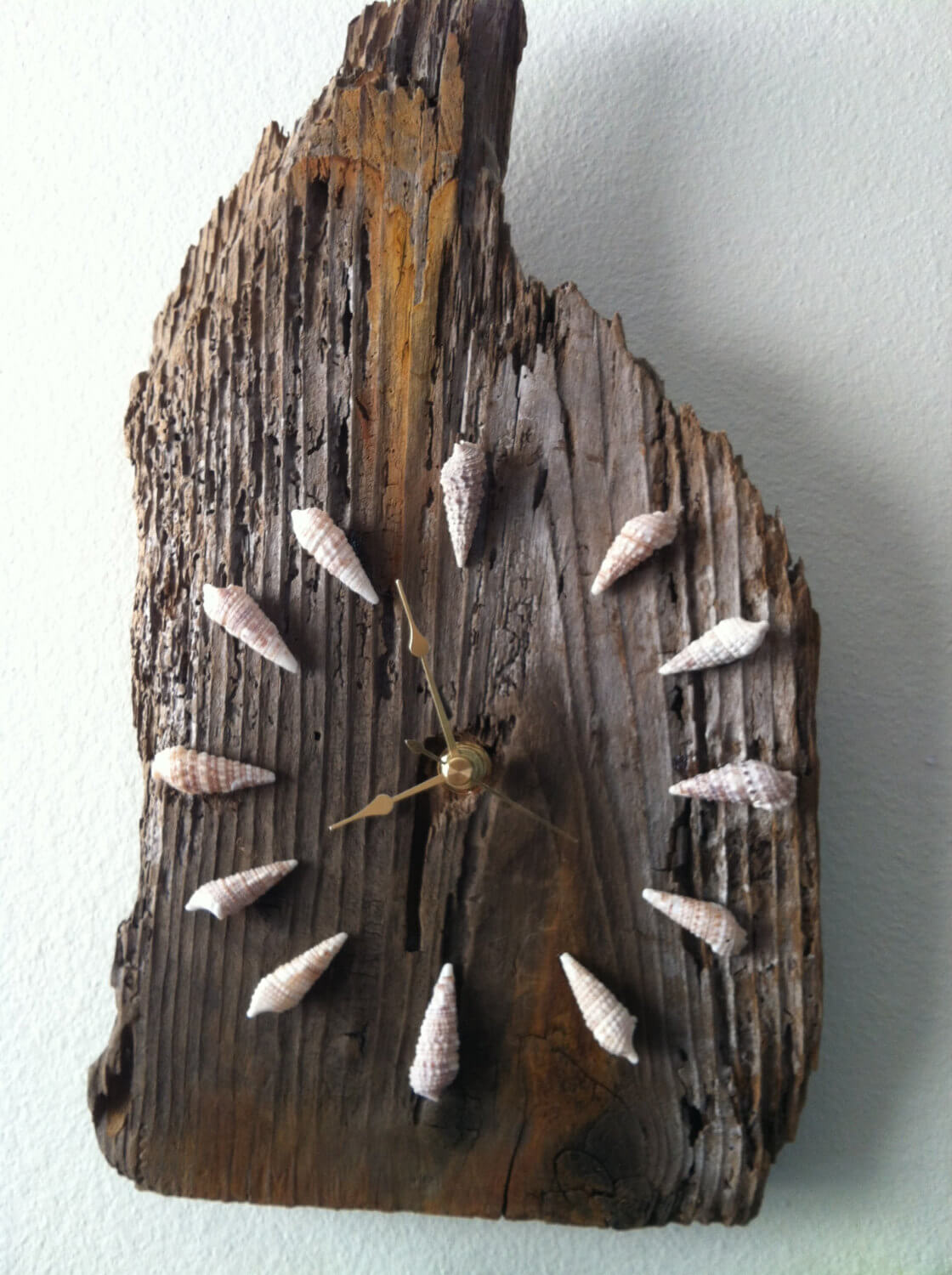 29. Entrance Way Beach and Coastal Decorating Ideas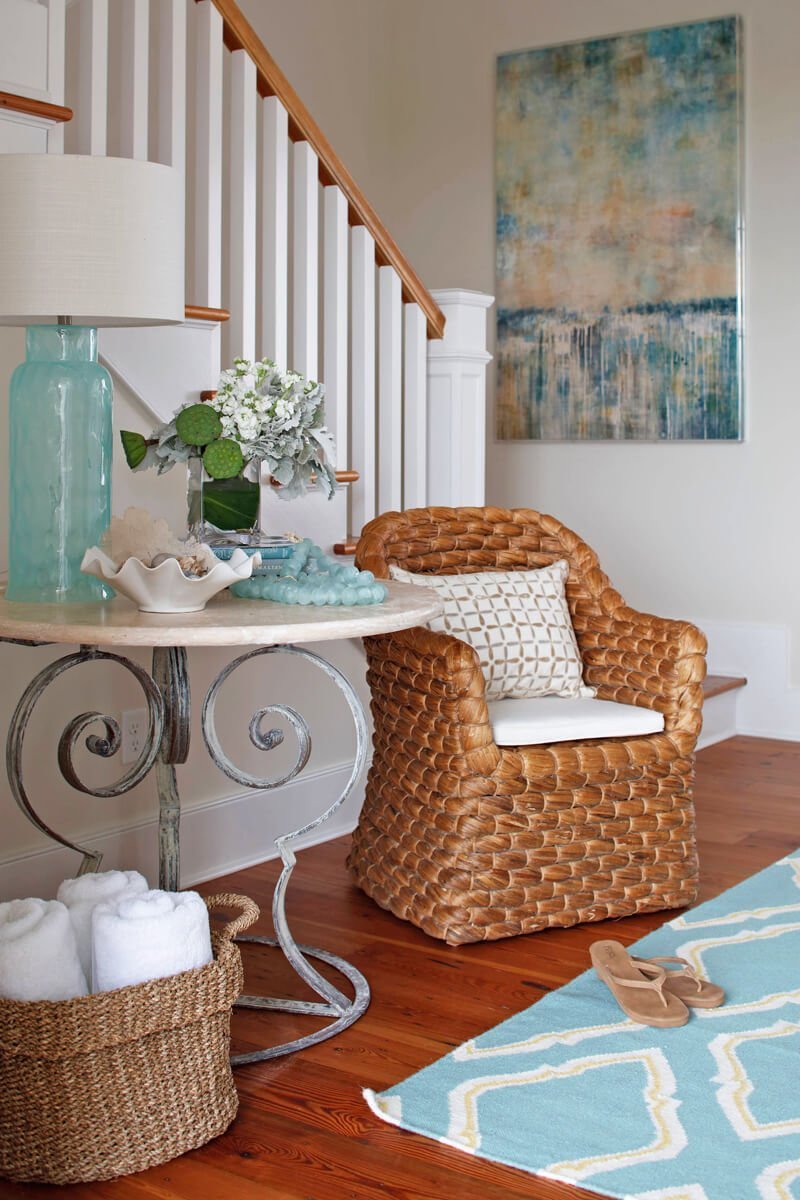 30. Beached-Themed Mosaic Full of Shells and Starfish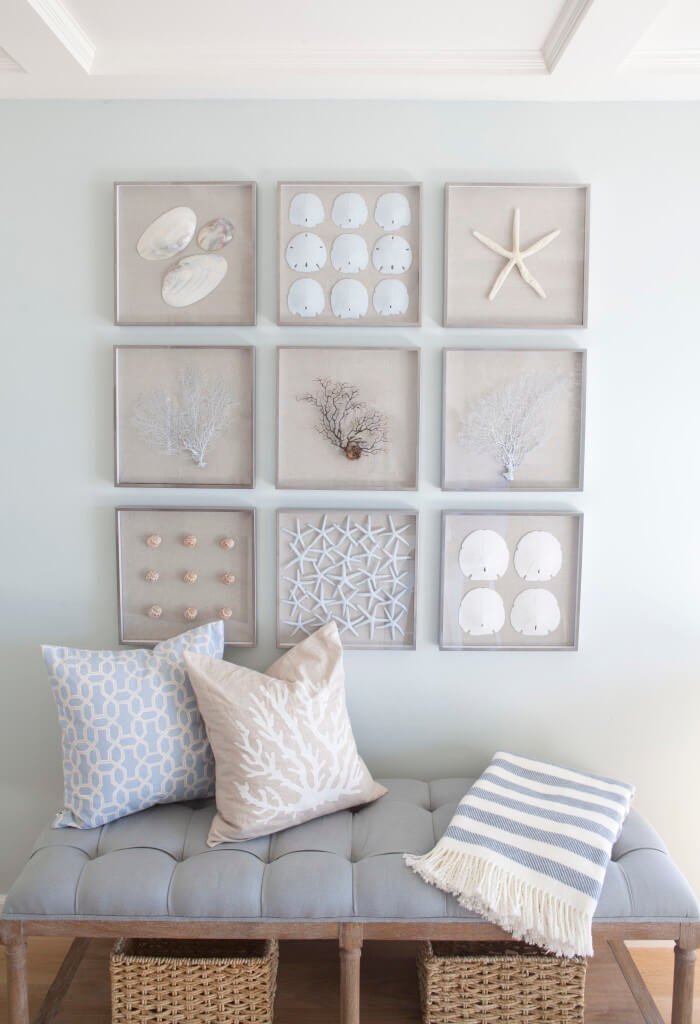 31. Beach Relaxation Plentiful with Sea Life and Coral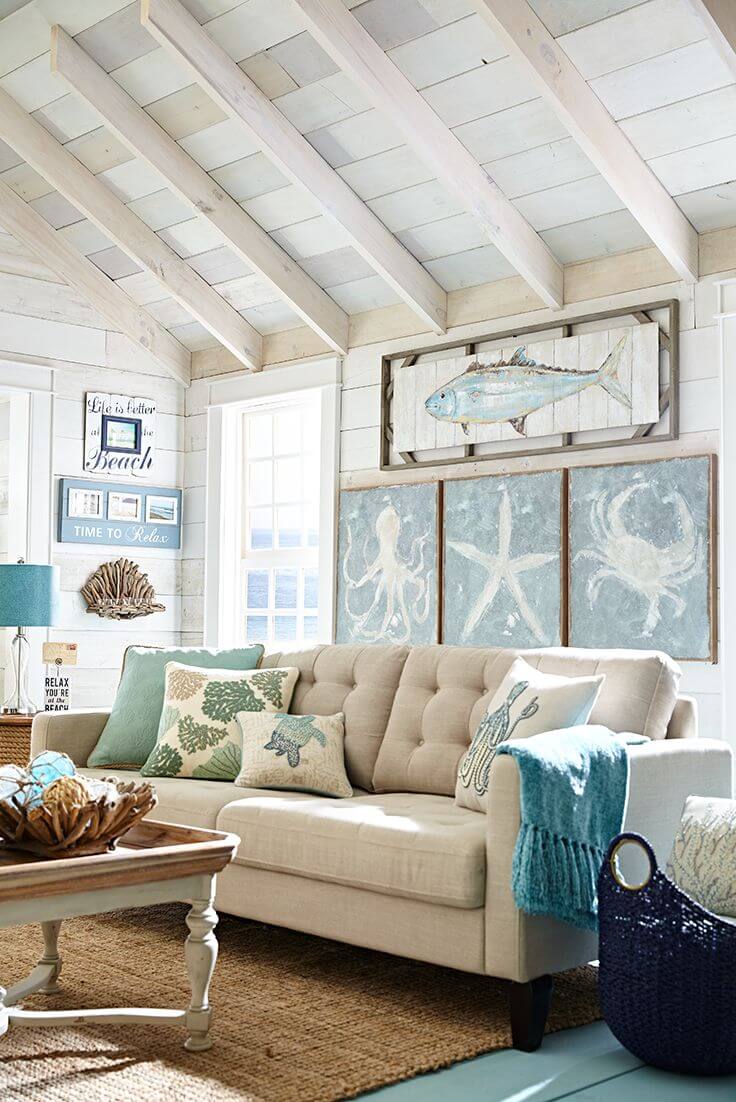 32. Round Mirror Designed with Pieces of Driftwood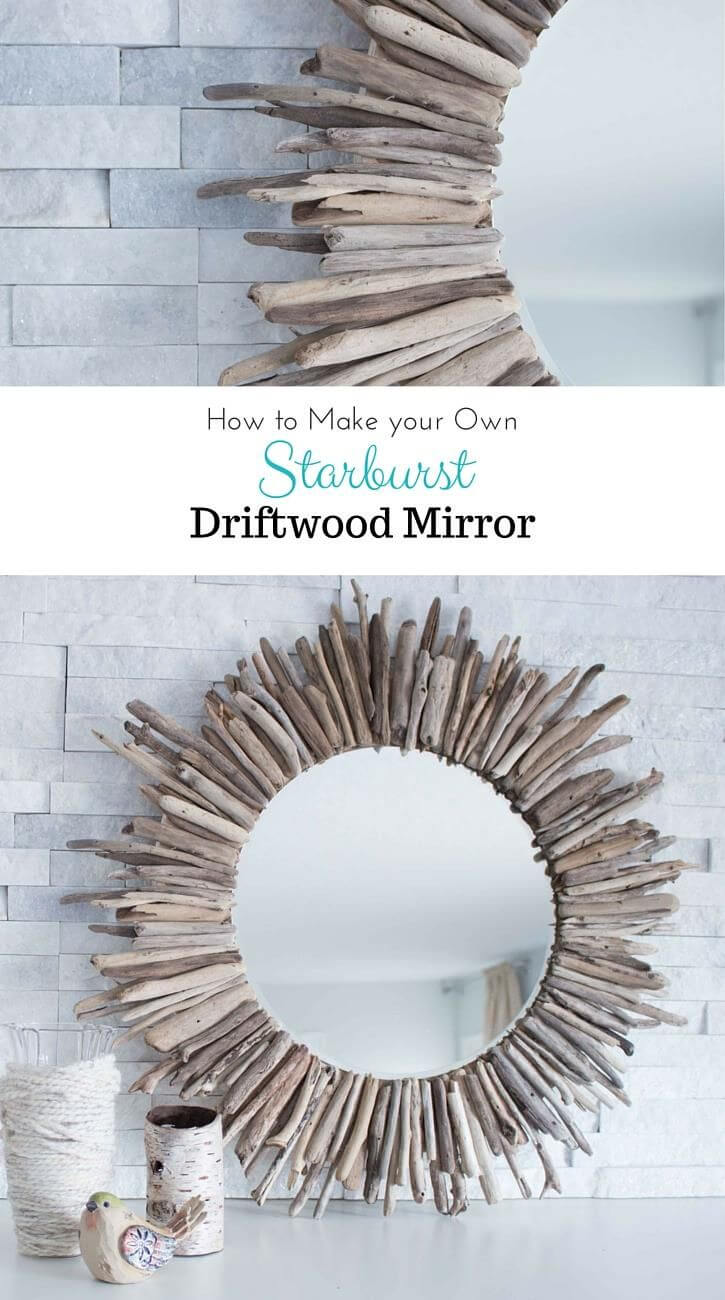 33. Picturesque Beach Motif for a Coastal Home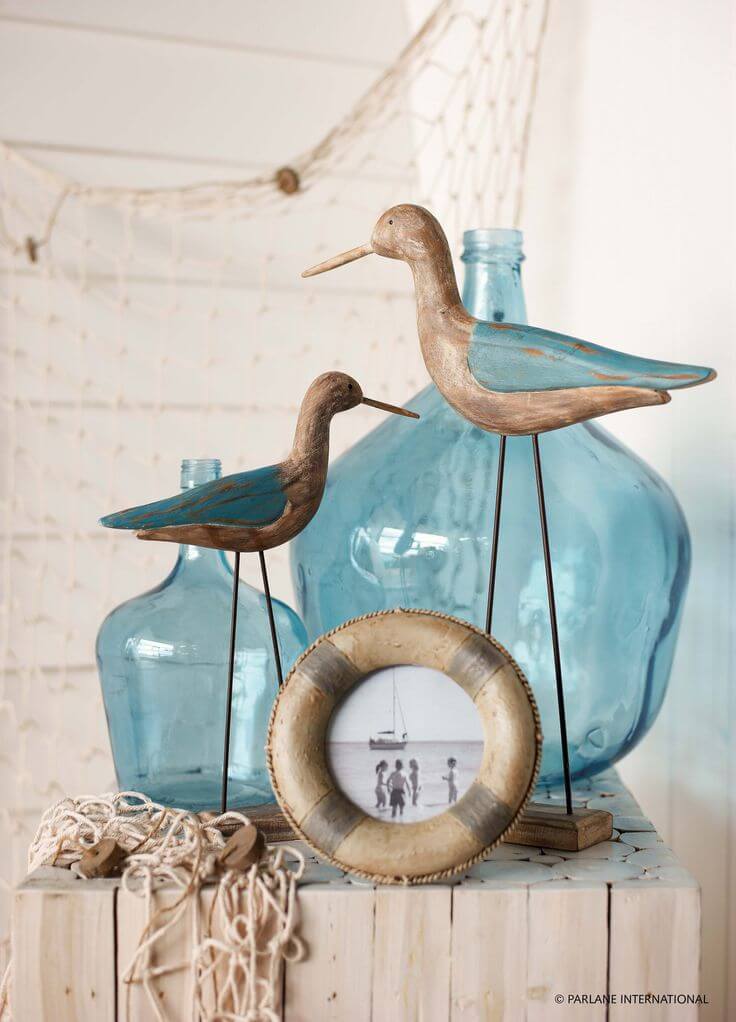 34. A Seashore-Inspired Wall for a Beach House