Whether or not you live at the beach, a themed sign is a fun way to bring that feeling of sun-soaked relaxation home. People who have a special love for the ocean will want to decorate their home with these pretty, inspirational signs.
27 Cool Beach Themed Wooden Signs to Bring the Seashore Home
Many of these signs come in a refreshing palette of summery colors like blue, turquoise, and white. The combination of cool, fresh colors and elegant lettering makes these signs unique. Some are made of distressed wood or driftwood for a sun-weathered look.
Seashells and nautical details like rope and twine bring texture to the signs. Twine creates lovely lettering on one sign. Other signs have authentic sand dollars and starfish for that unique ocean front look.
Many of these signs have whimsical sayings to bring home the relaxed fun of going to the beach. They vary from one or two word sayings to complete thoughts. These are often quirky and funny, with a few serious examples in the mix. Several signs have religious themes that inspire the viewer.
Pick up one of these 27 beach themed wooden signs and enjoy the special feeling of total relaxation that you can only find at the seashore.
1. Pallet Style "Relax" Sign with Metal Letters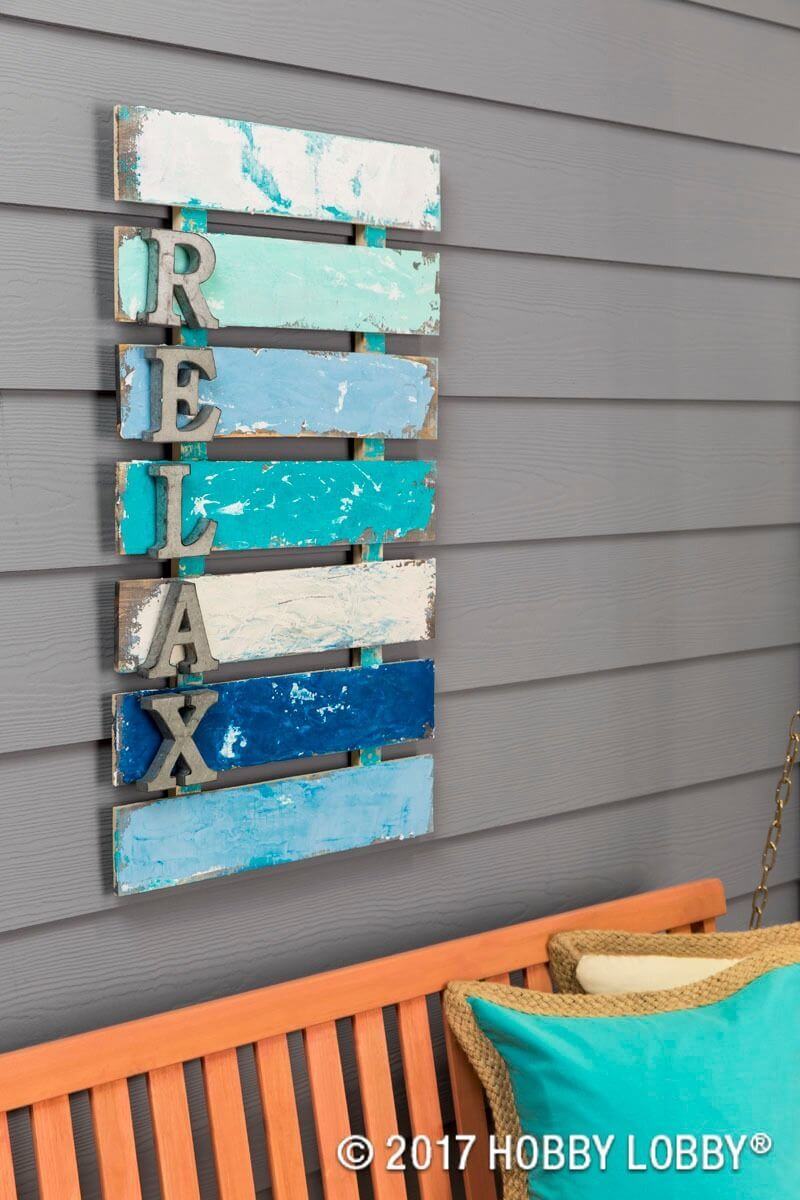 2. "Life is Better at the Coast" Sign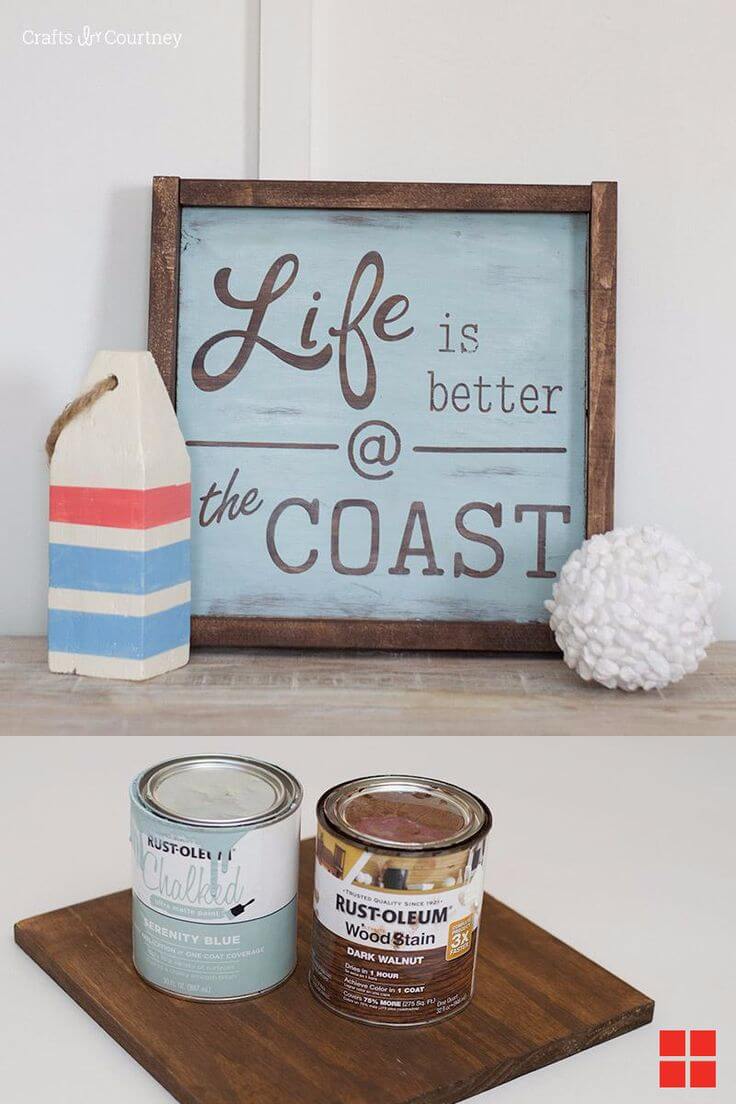 3. Driftwood Sign with Sand Dollar and Starfish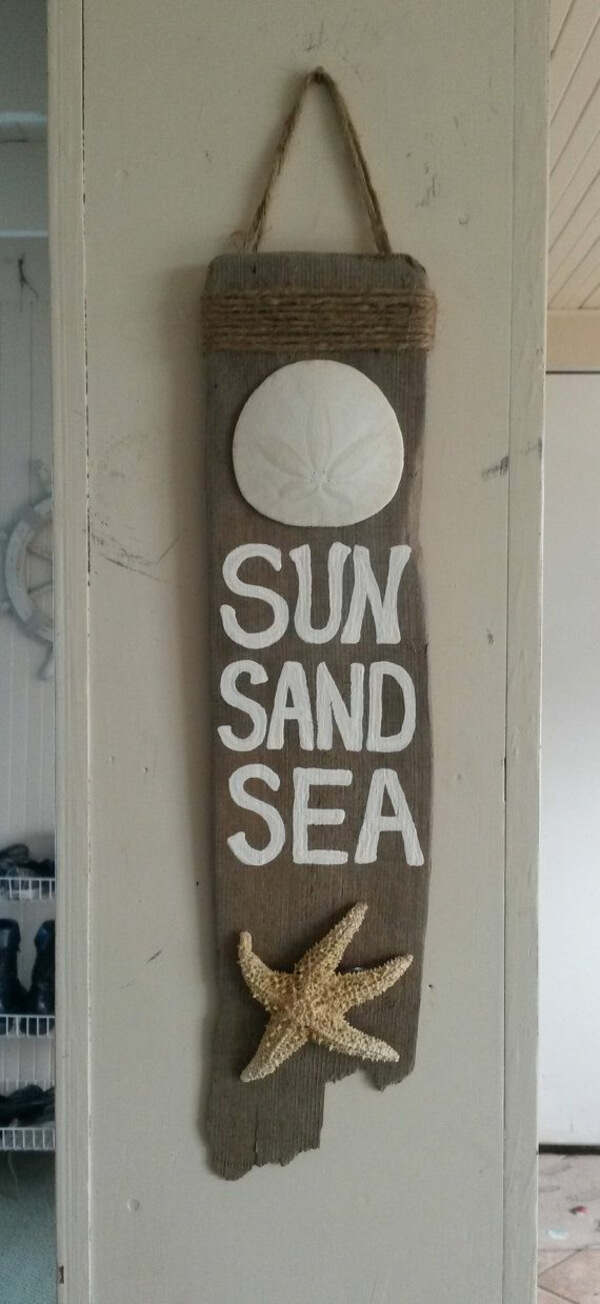 4. All the Best Things about the Beach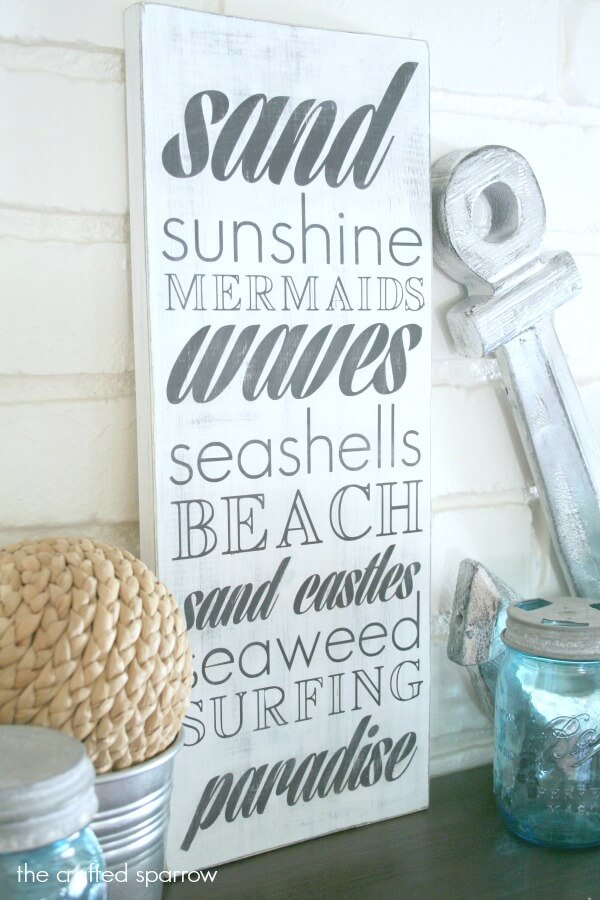 5. Which Way to the Beach? Sign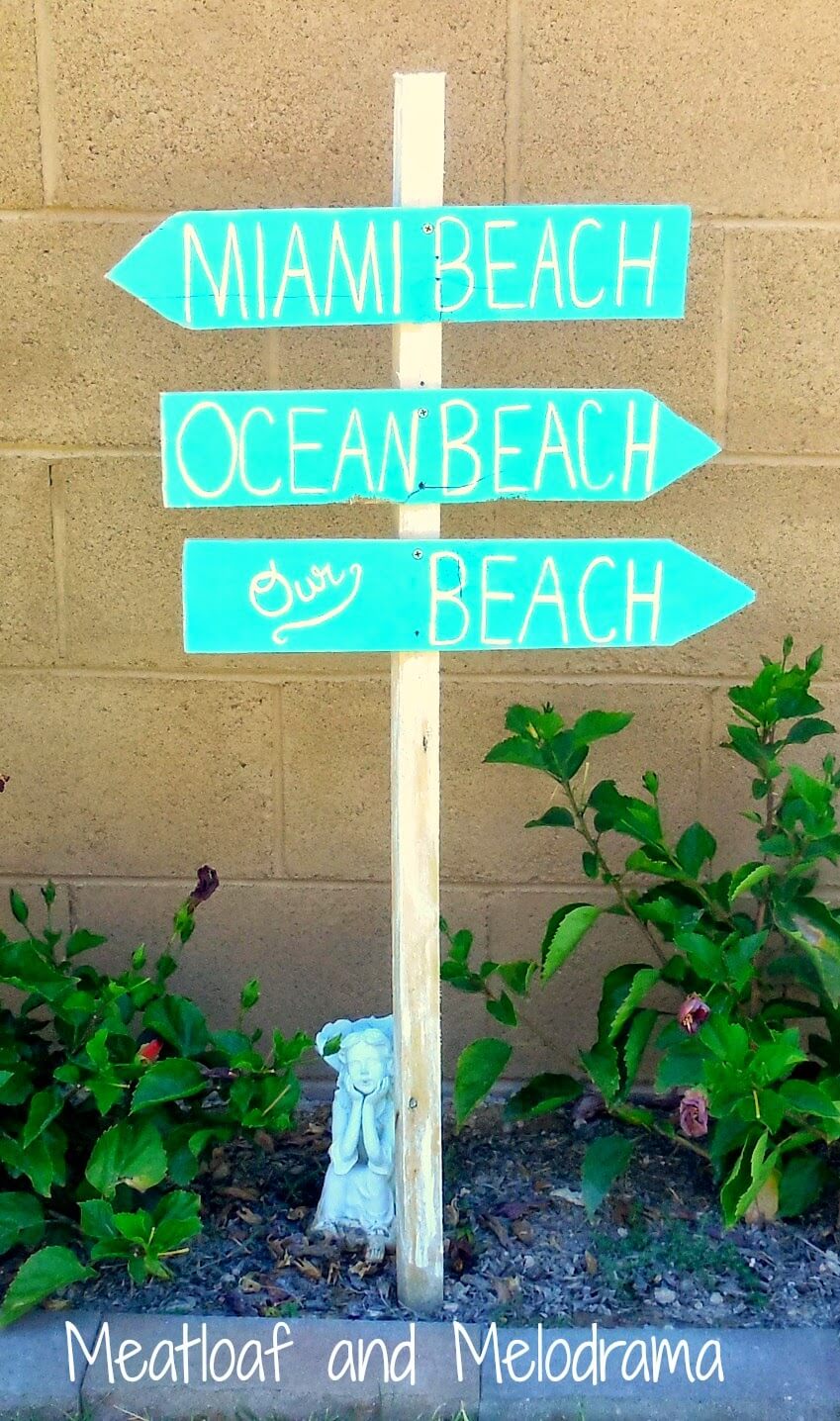 6. Watercolor Look Sign with Oversized Letters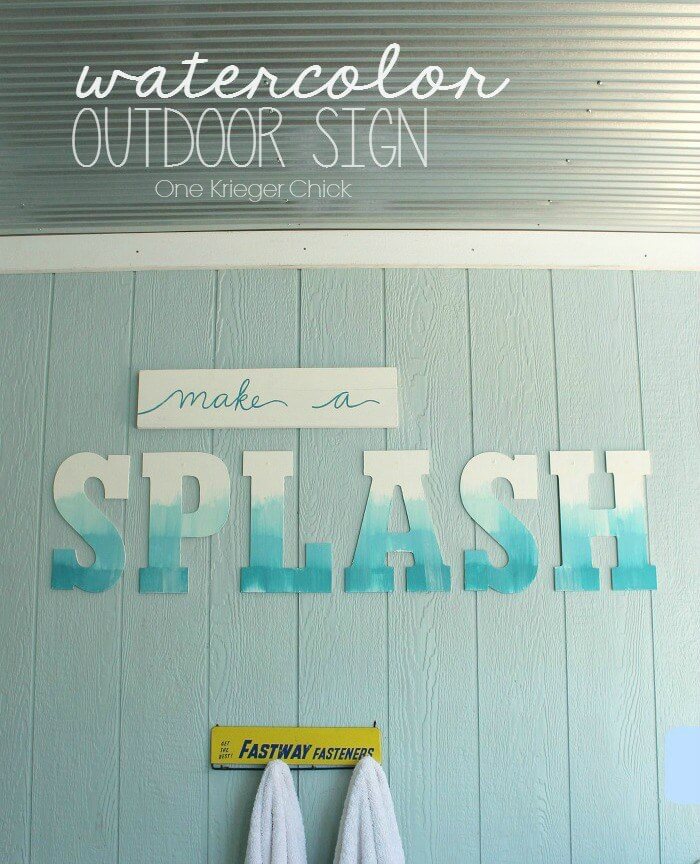 7. Charming Little Welcome Sign with Shells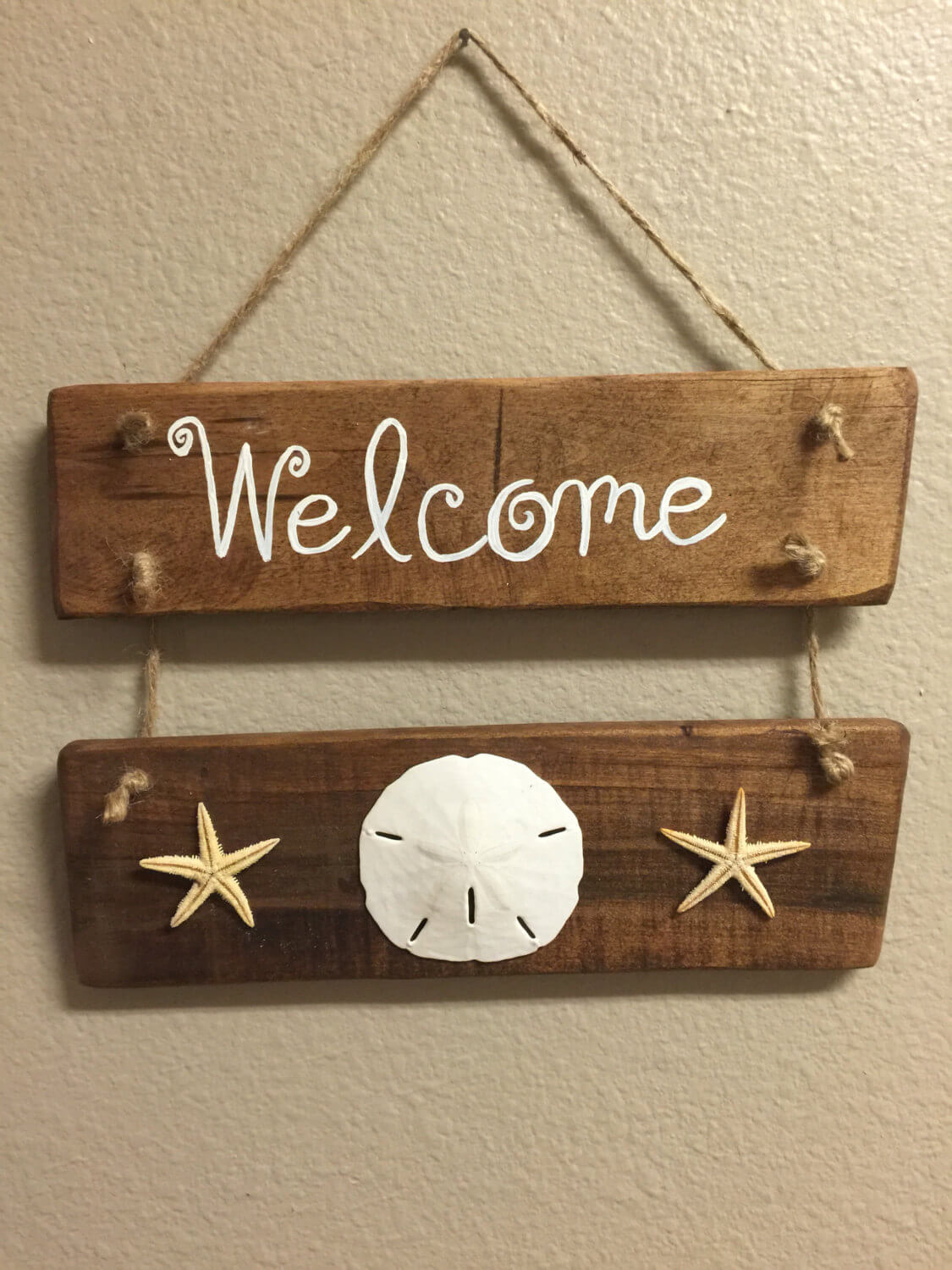 8. Wooden Sign Painted in Ombré Style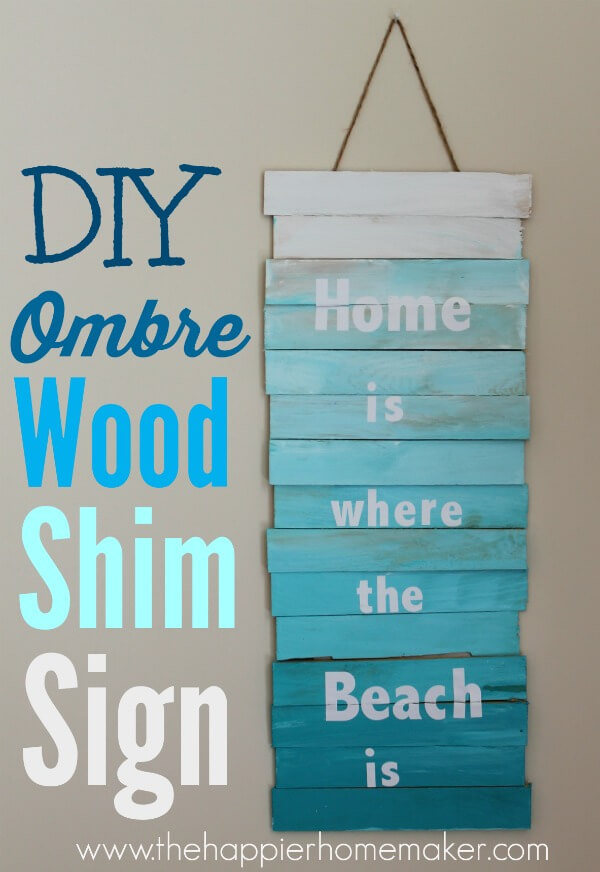 9. Sign with Cursive Twine Lettering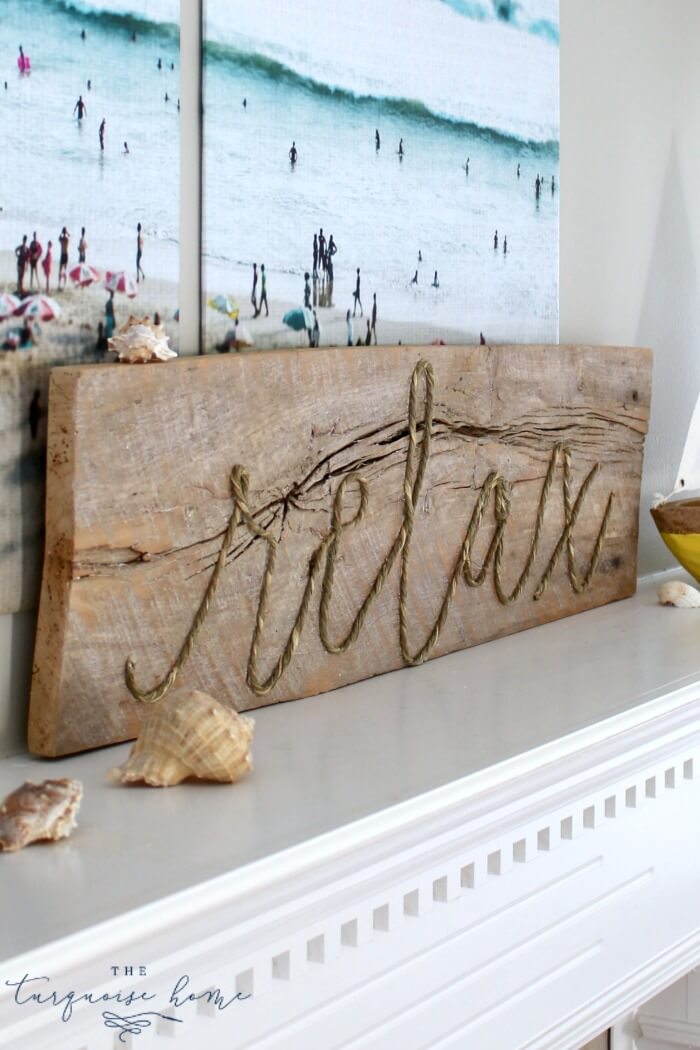 10. Make Your Own Distressed Lettered Sign

11. Sweet Sign for a Child's Room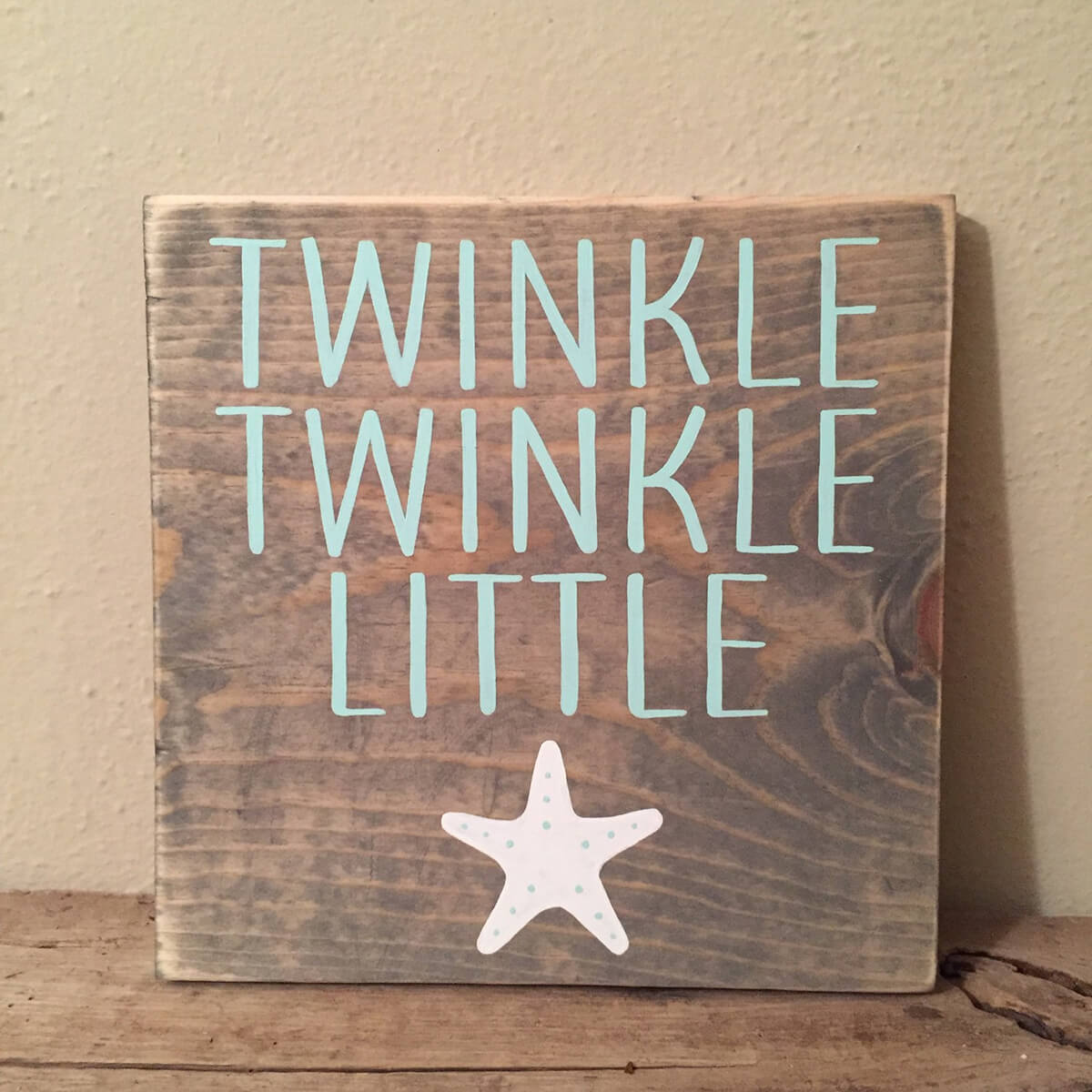 12. "Eat, Sleep, Beach" Sign for Outdoors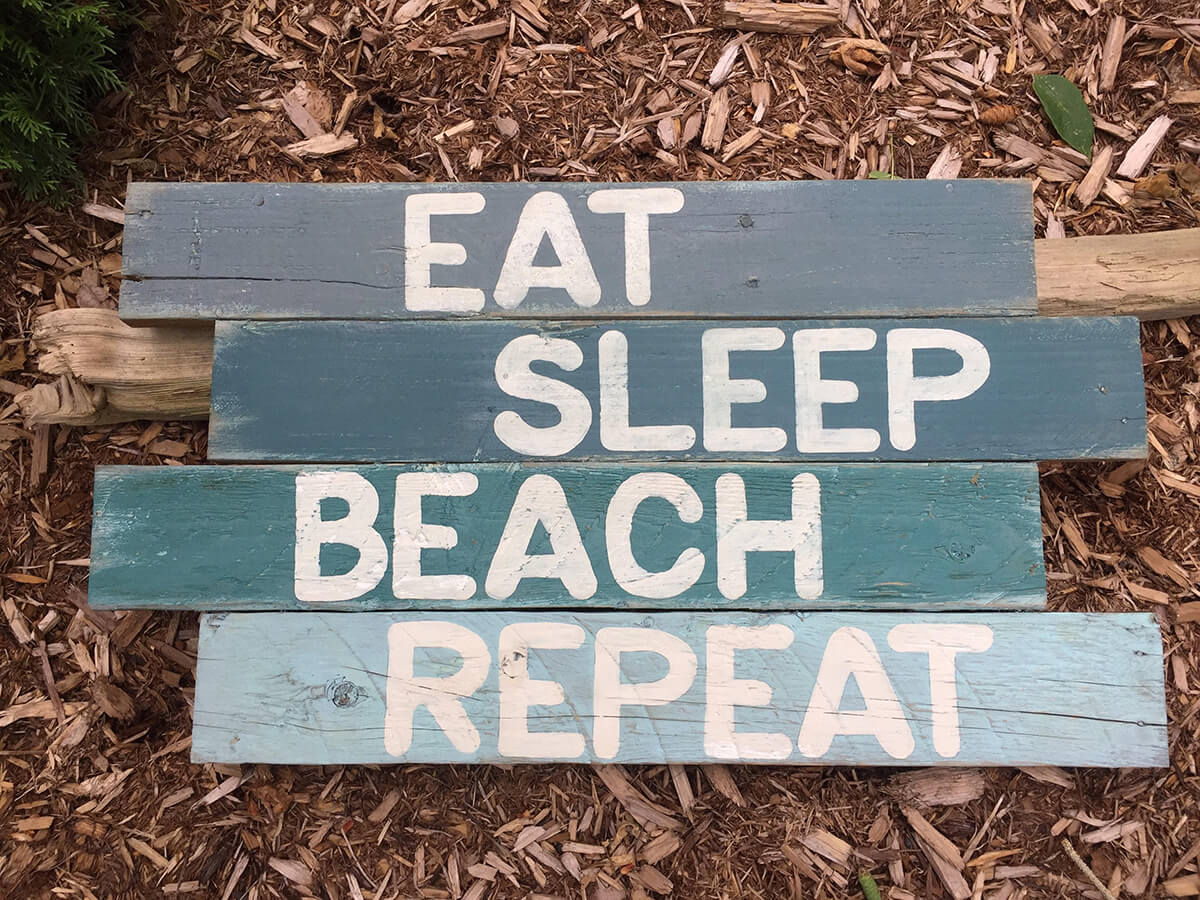 13. Good Advice Learned at the Beach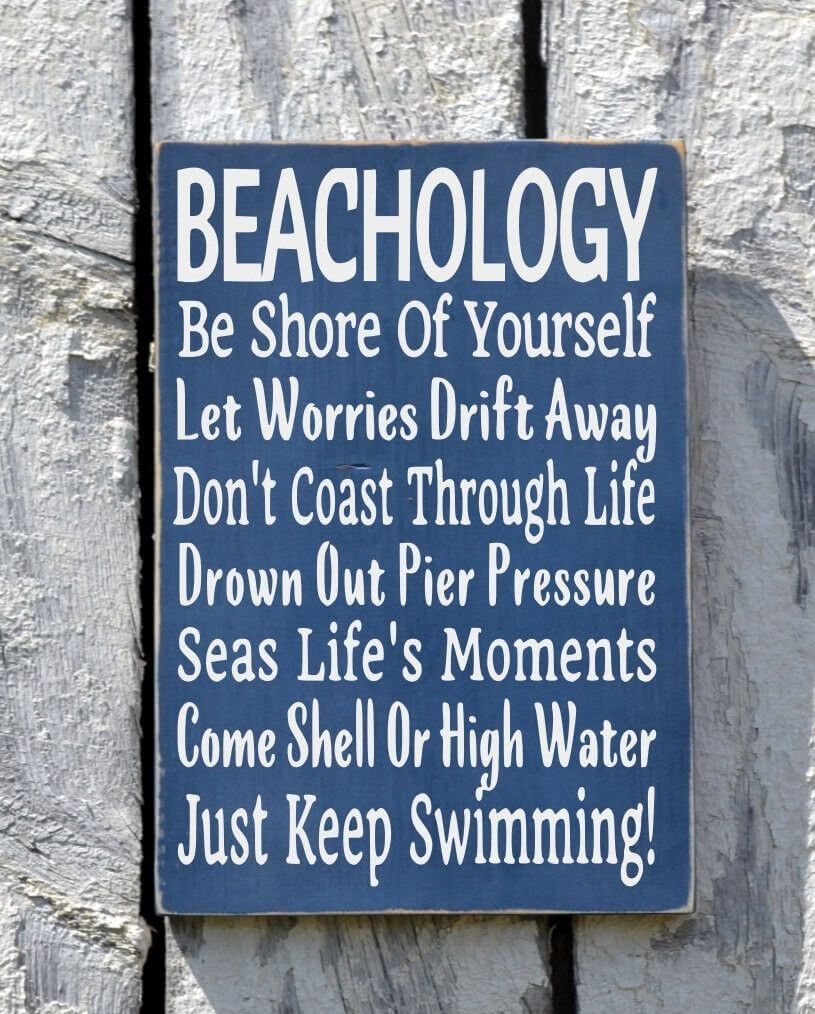 14. Stenciled Palette Sign with Inspirational Saying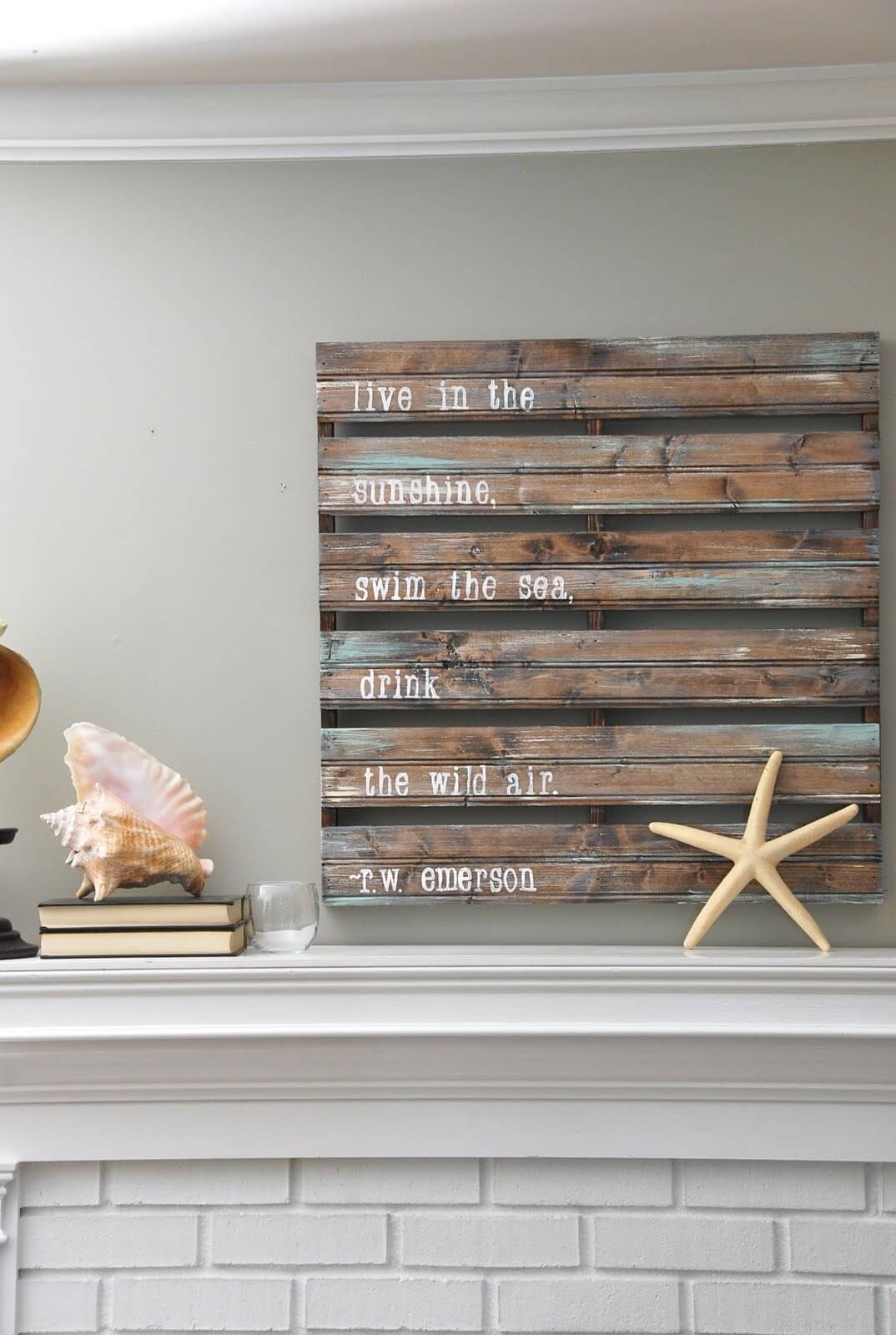 15. Hawaiian Themed Sign with a Fun Saying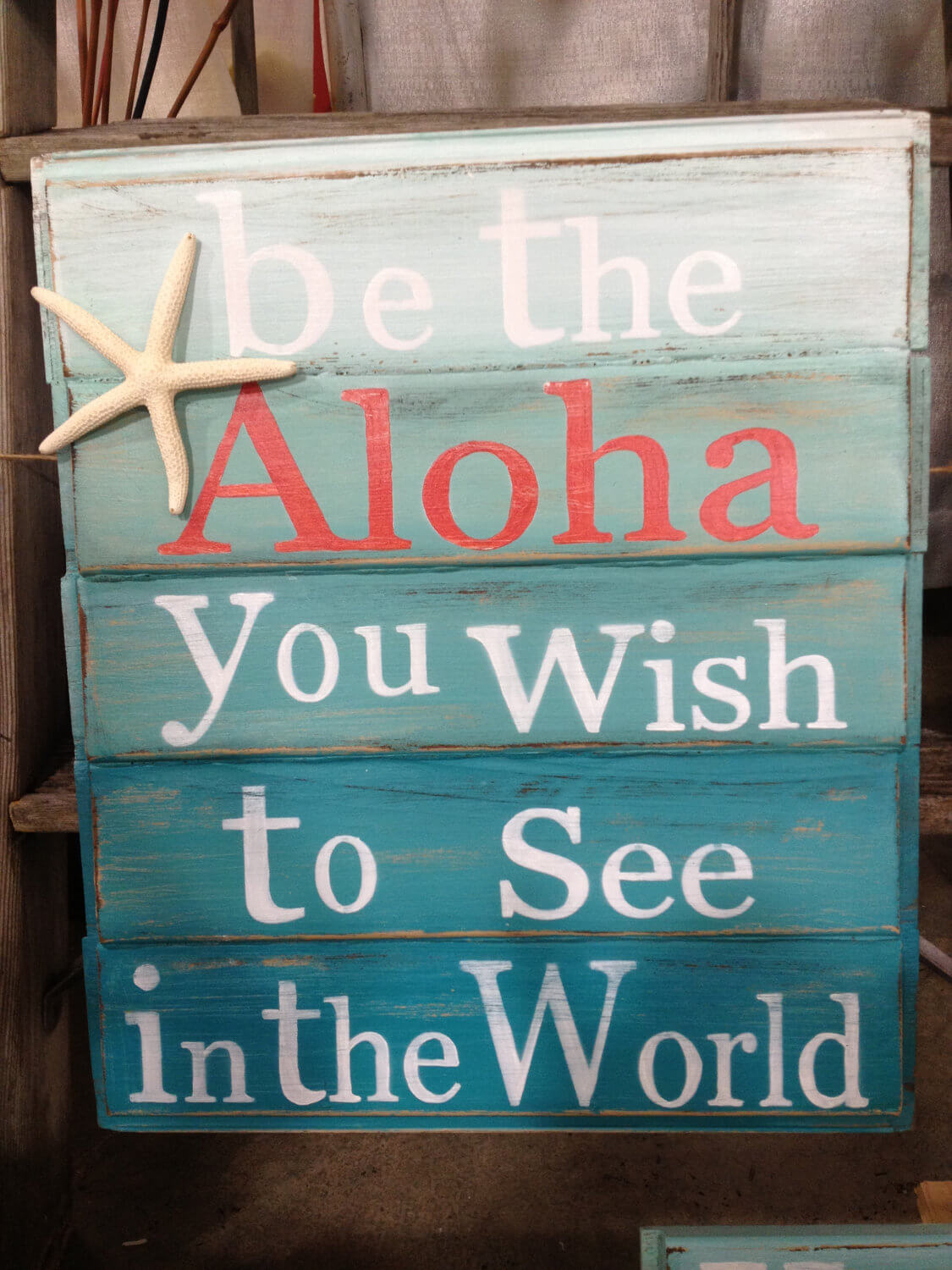 16. Make Your Own Driftwood Room Signs

17. Weathered Beach Themed Wooden Sign

18. Cute Love Themed Wooden Sign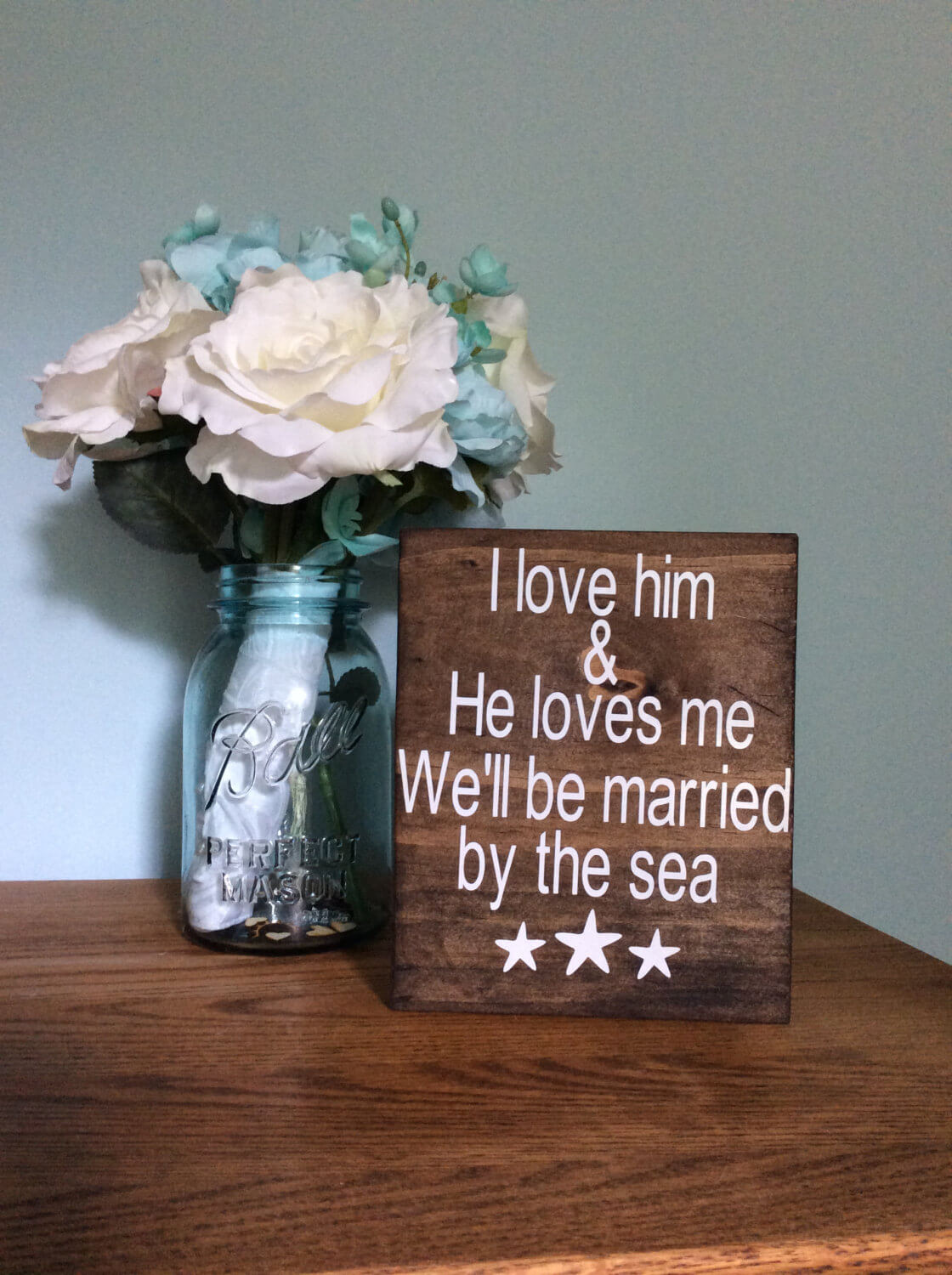 19. Sign with Stenciled Palm Tree and Waves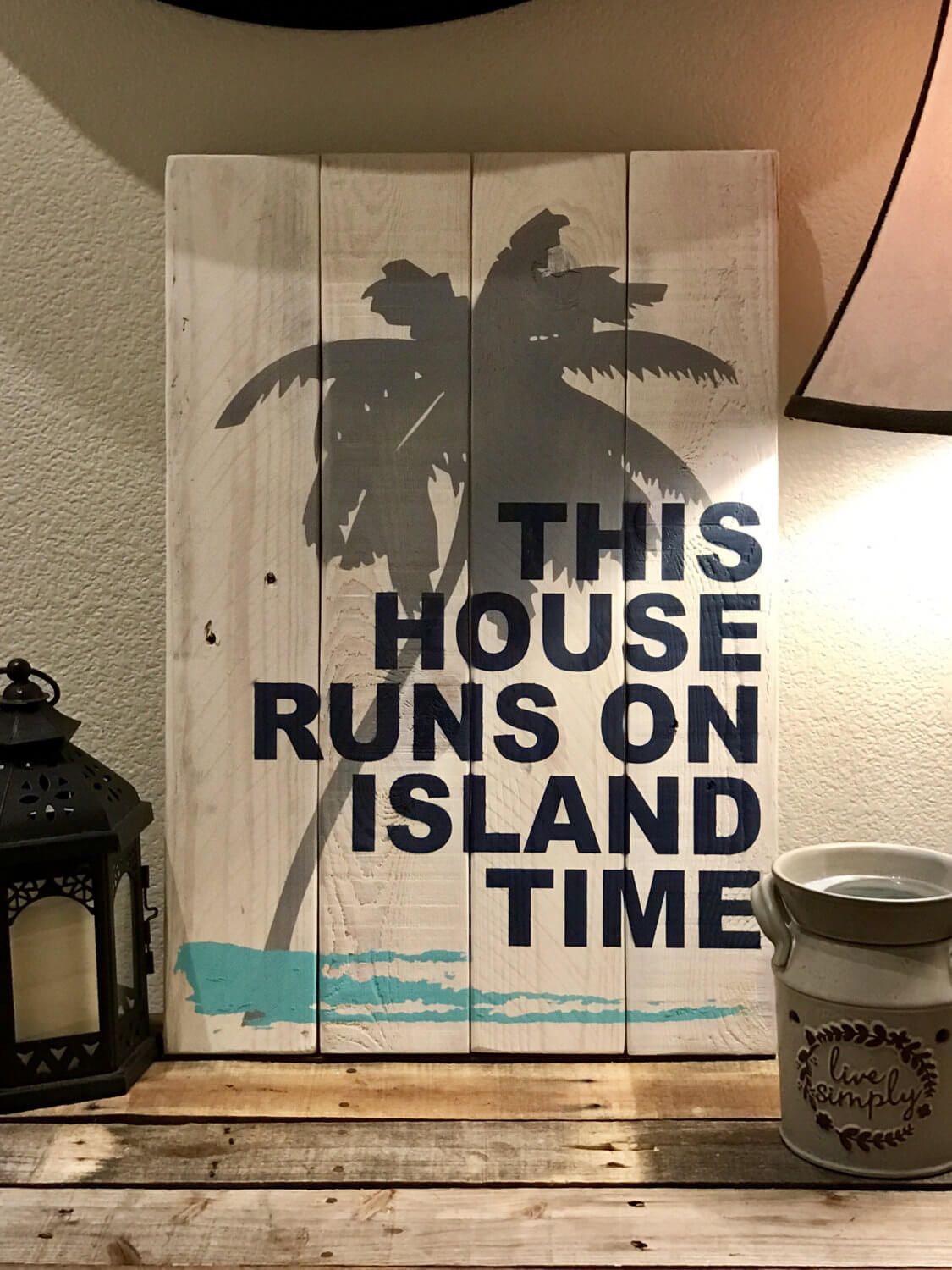 20. Calming Blue Sign with Peach Lettering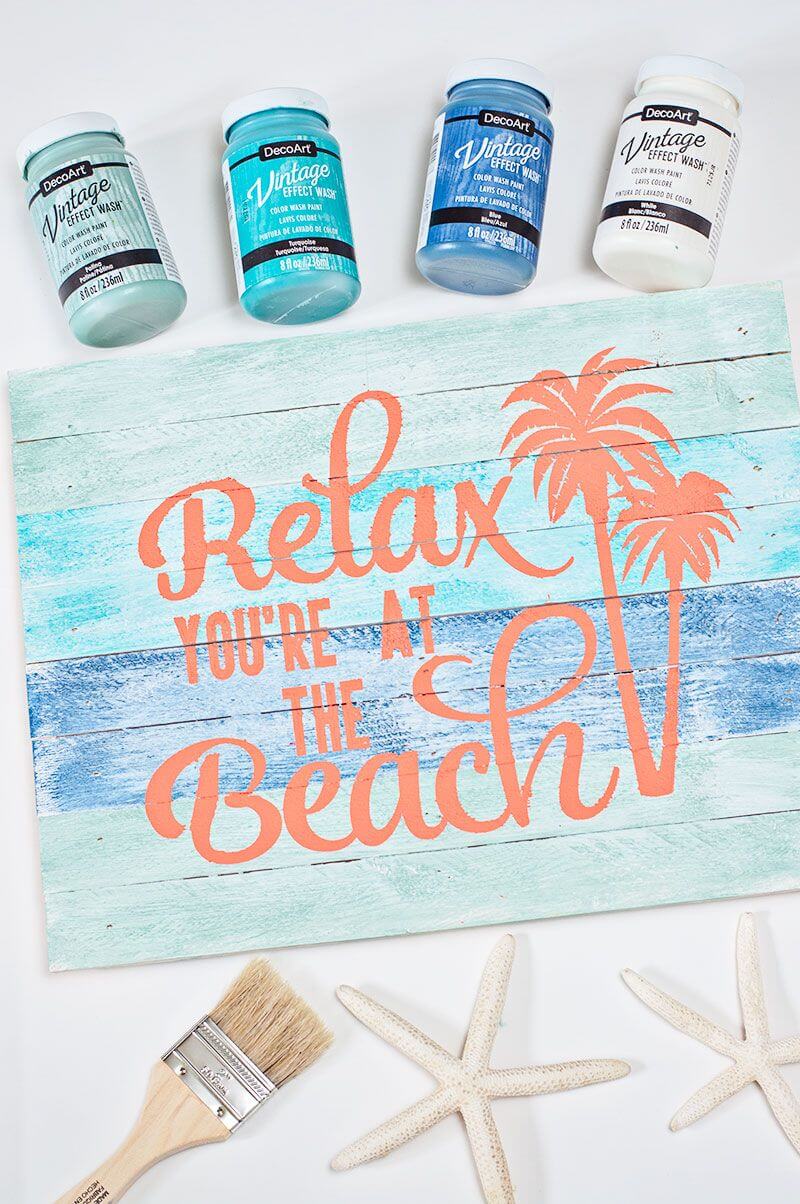 21. Do You Know Where The Beach Is?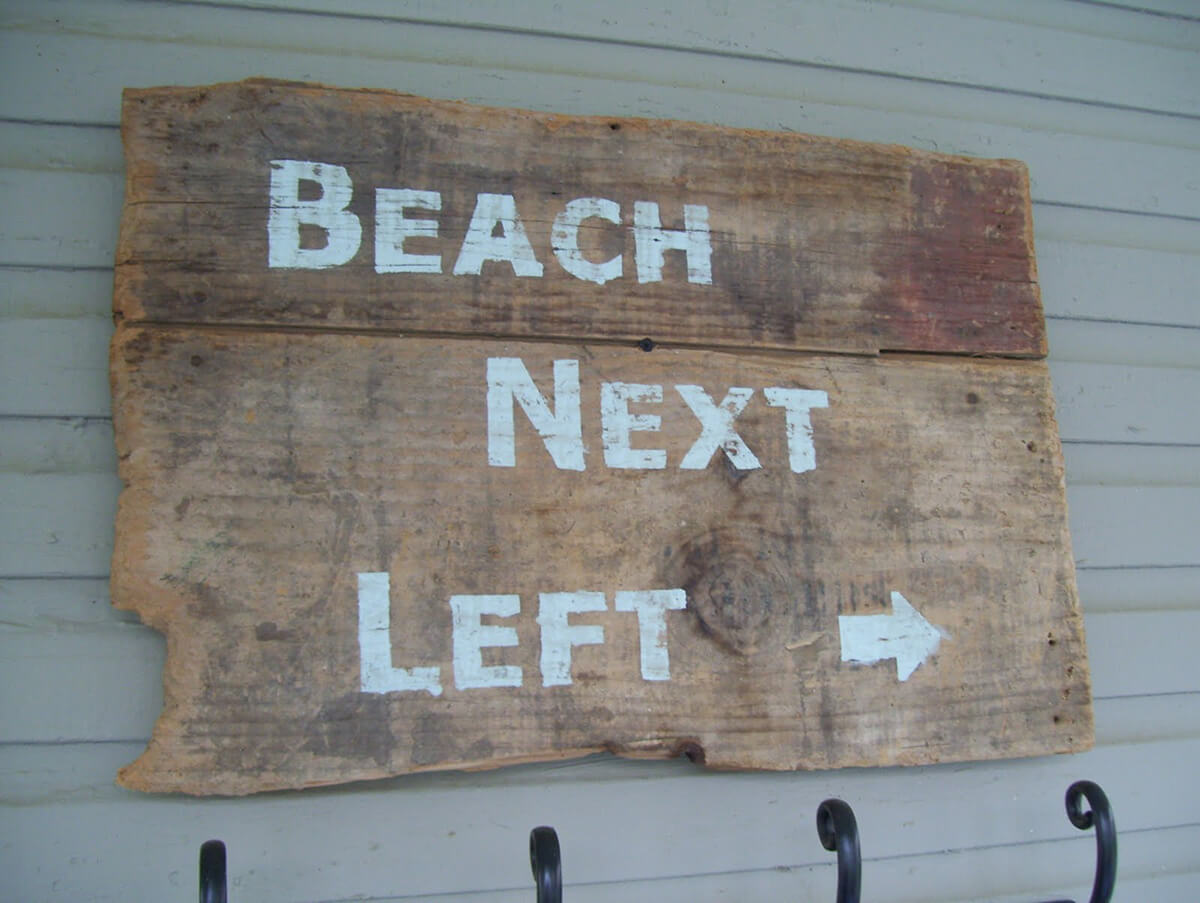 22. Green, Blue, and White Beach Sign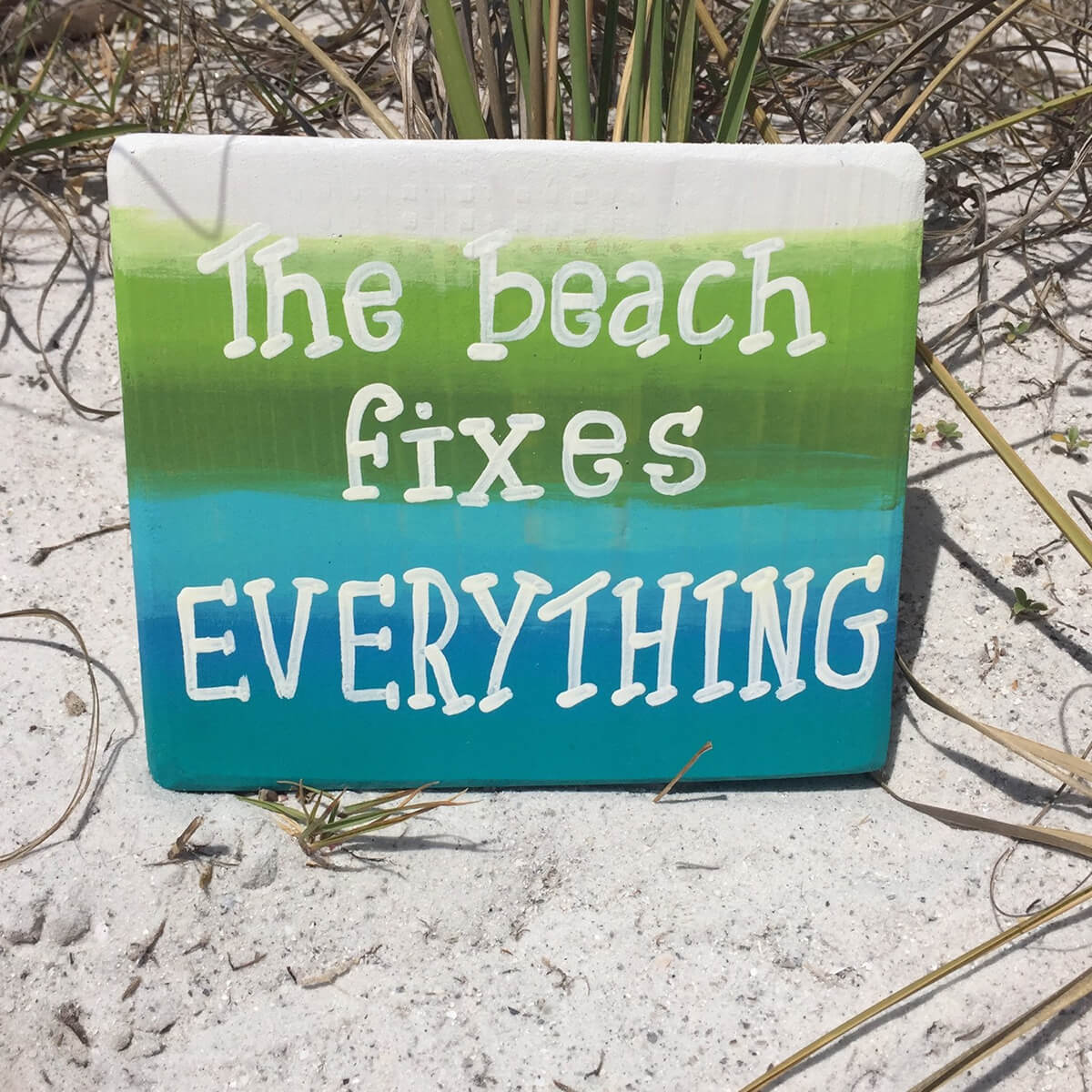 23. Loving Beach Themed Wooden Sign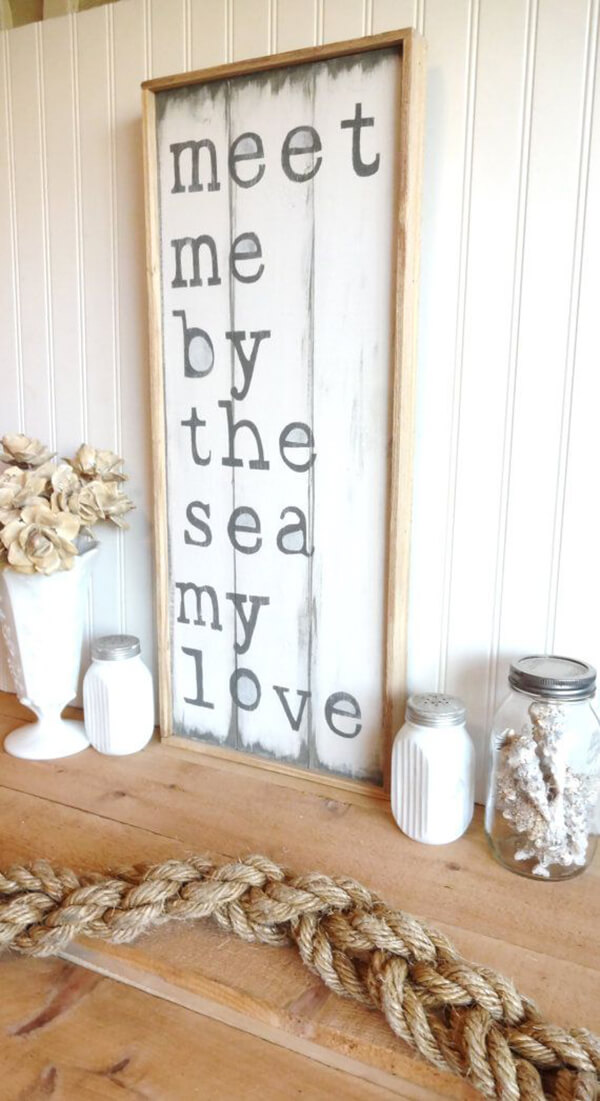 24. Religious Saying on a Wooden Sign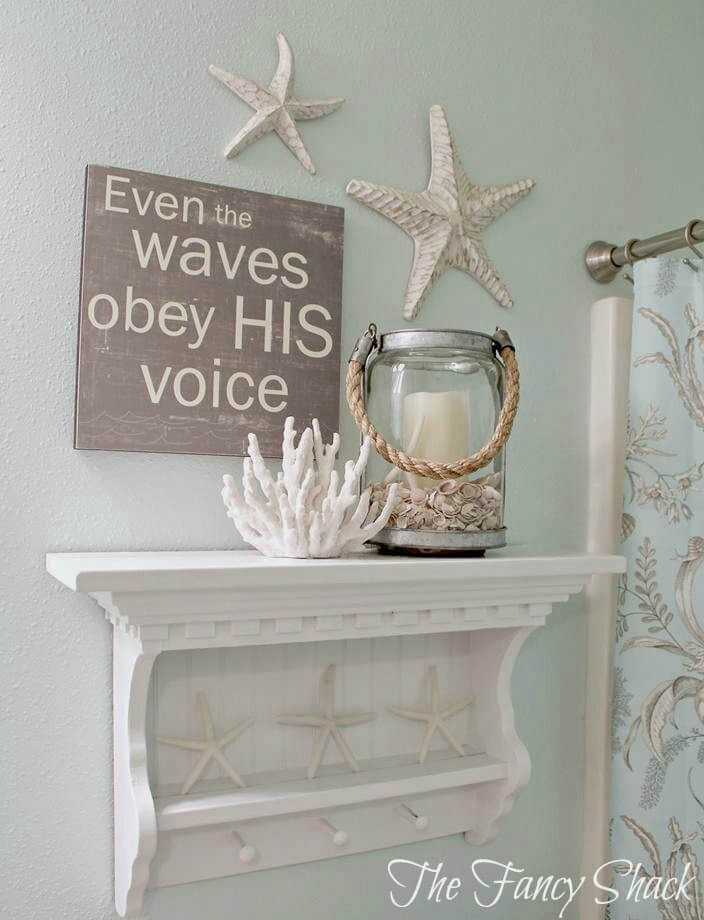 25. Oversized Letters on a White Wall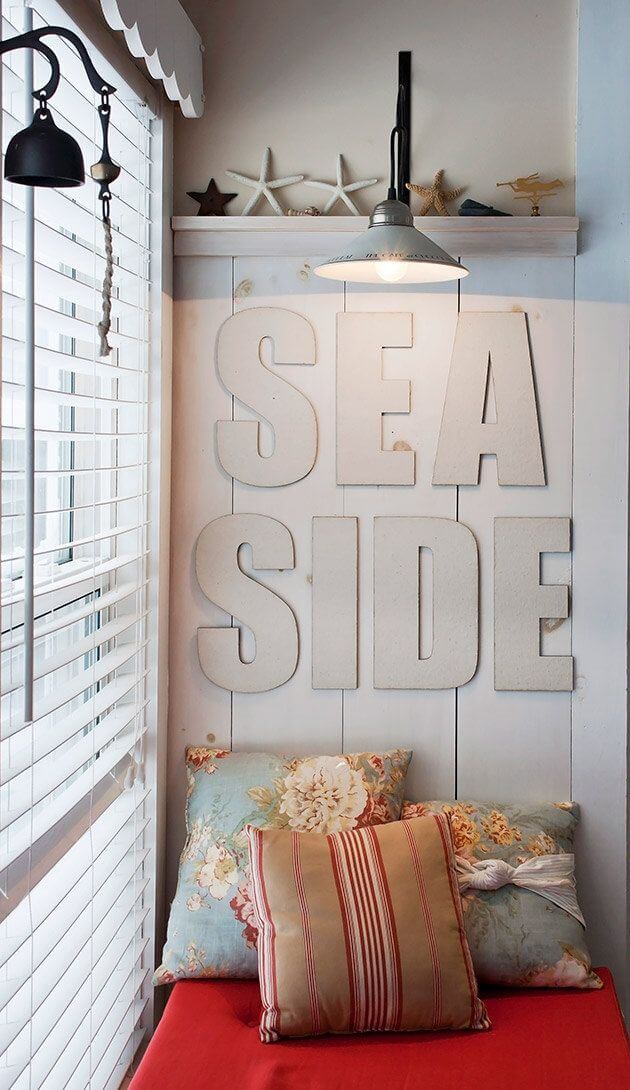 26. Relax and Kick Off your Shoes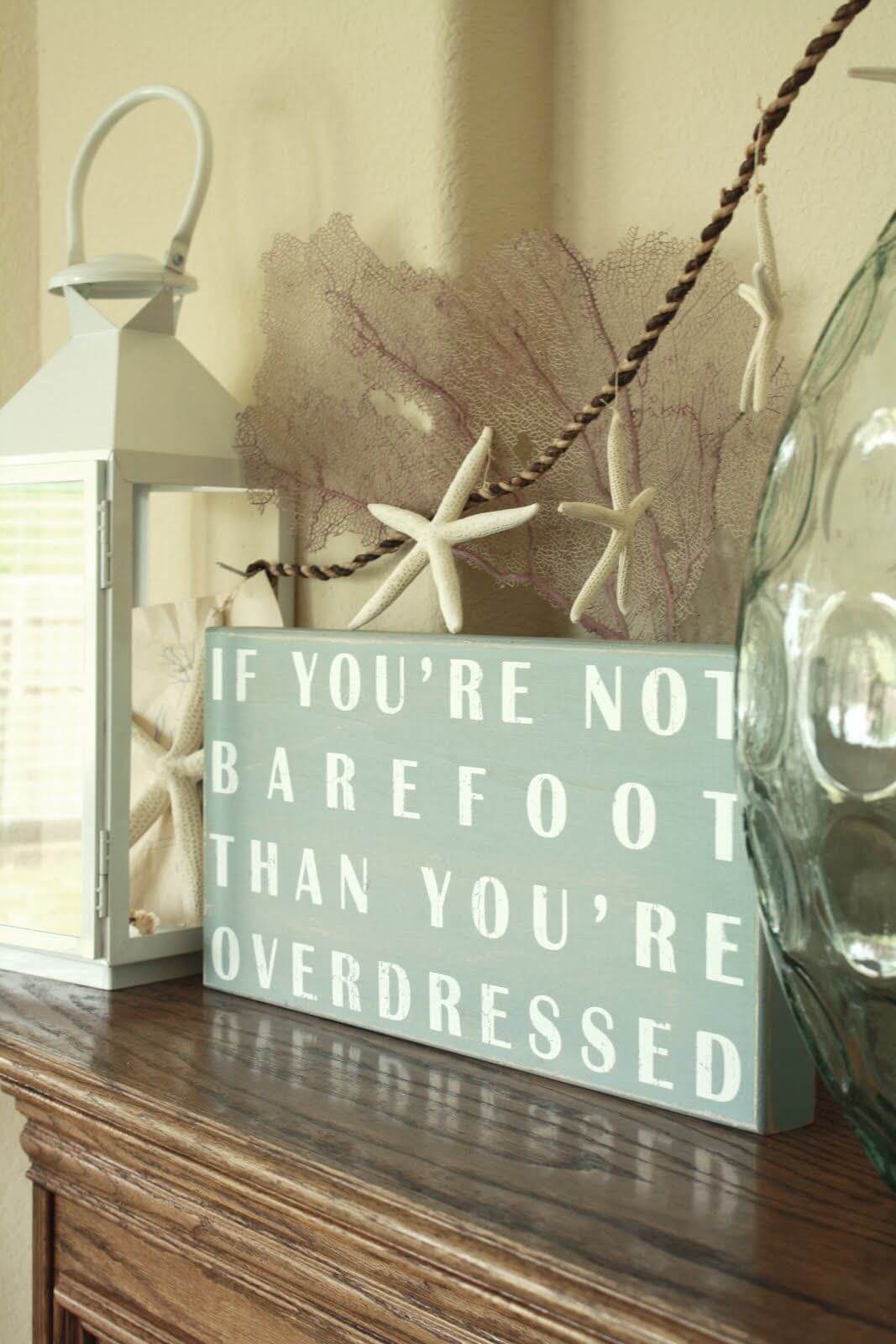 27. Inspirational Religious Sign for the Beach