It's often said that nature makes the best interior, and designers have been implementing the outdoors into their work for years. You may suppose only flora & fauna can make for attractive household implements, but there are a number of ways to decorate with branches that will leave your guests speechless.
27 Style-Savvy Decorating Ideas with Branches that will Add Charm to Your Home
From wall-mounted displays to dazzling lamps and chandeliers, these 27 unique branch ideas are sure to inspire some on-trend decor. Whatever region you reside in, there are dozens of local branches, twigs, and boughs you can collect and refashion into truly ingenious works of art.
The natural world is an ideal way to spruce up your space (no pun intended) without going overboard or breaking your budget. Even better, these organic touches lend an easy, unforced elegance that simply can't be bought. Whether you're looking for a fun DIY project this summer or poignant way to add some poetry to a room, to decorate with branches is to transform your home into your own enchanted forest.
1. Black Forest Repurposed Wall Rack

2. DIY Freestanding Front Hall Tree

3. Midsummer Fairy Light Forest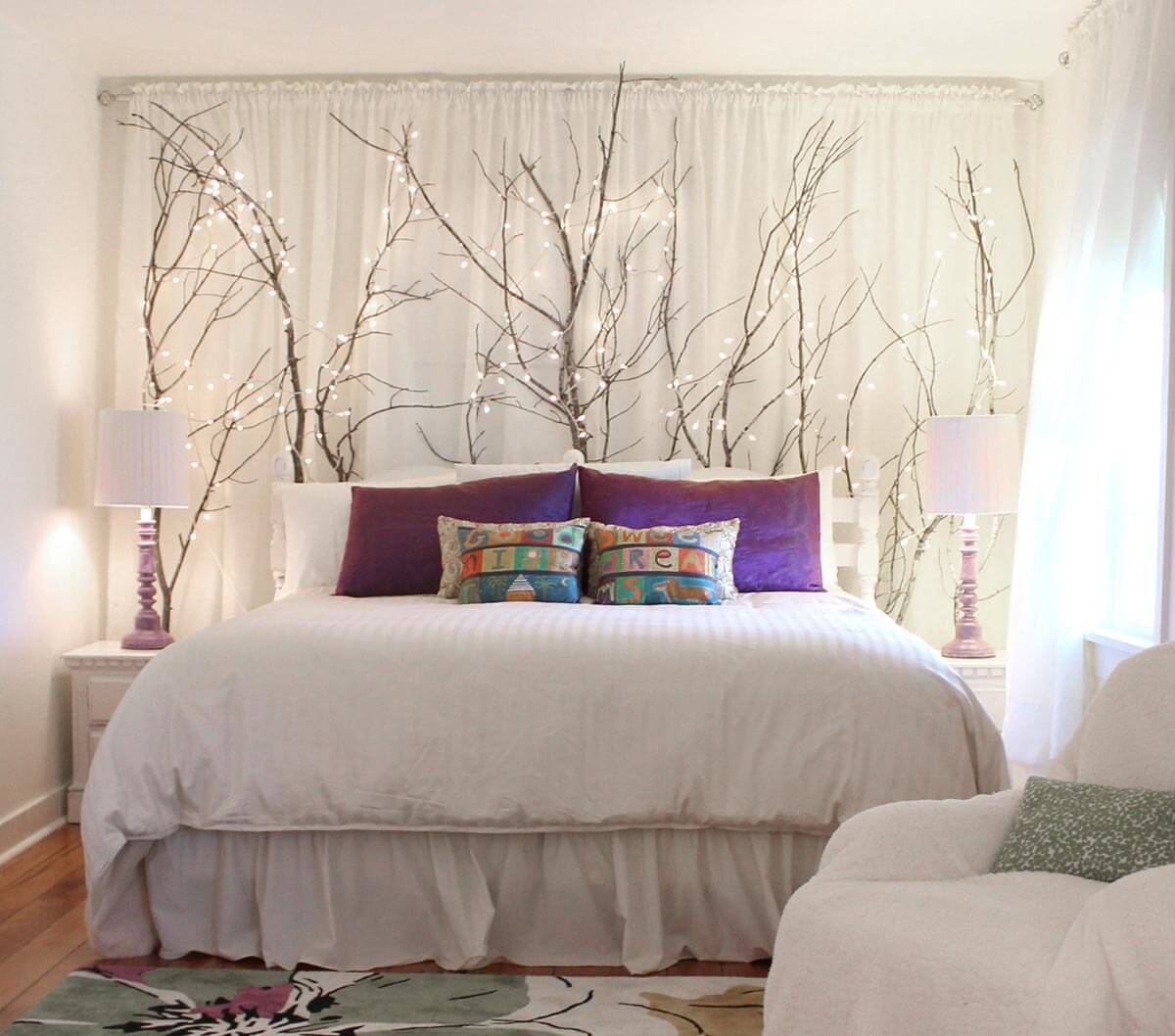 4. Natural Love Handmade Branch Chimes

5. Woodland Lettering Wall Art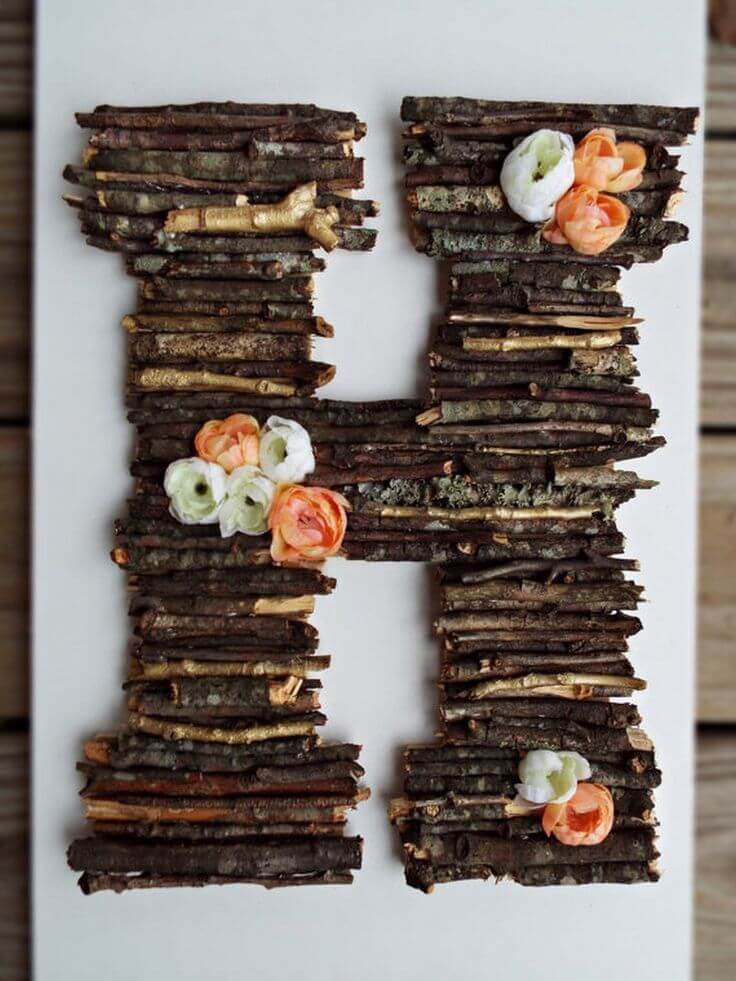 6. Tree Of Light Illuminated Lamp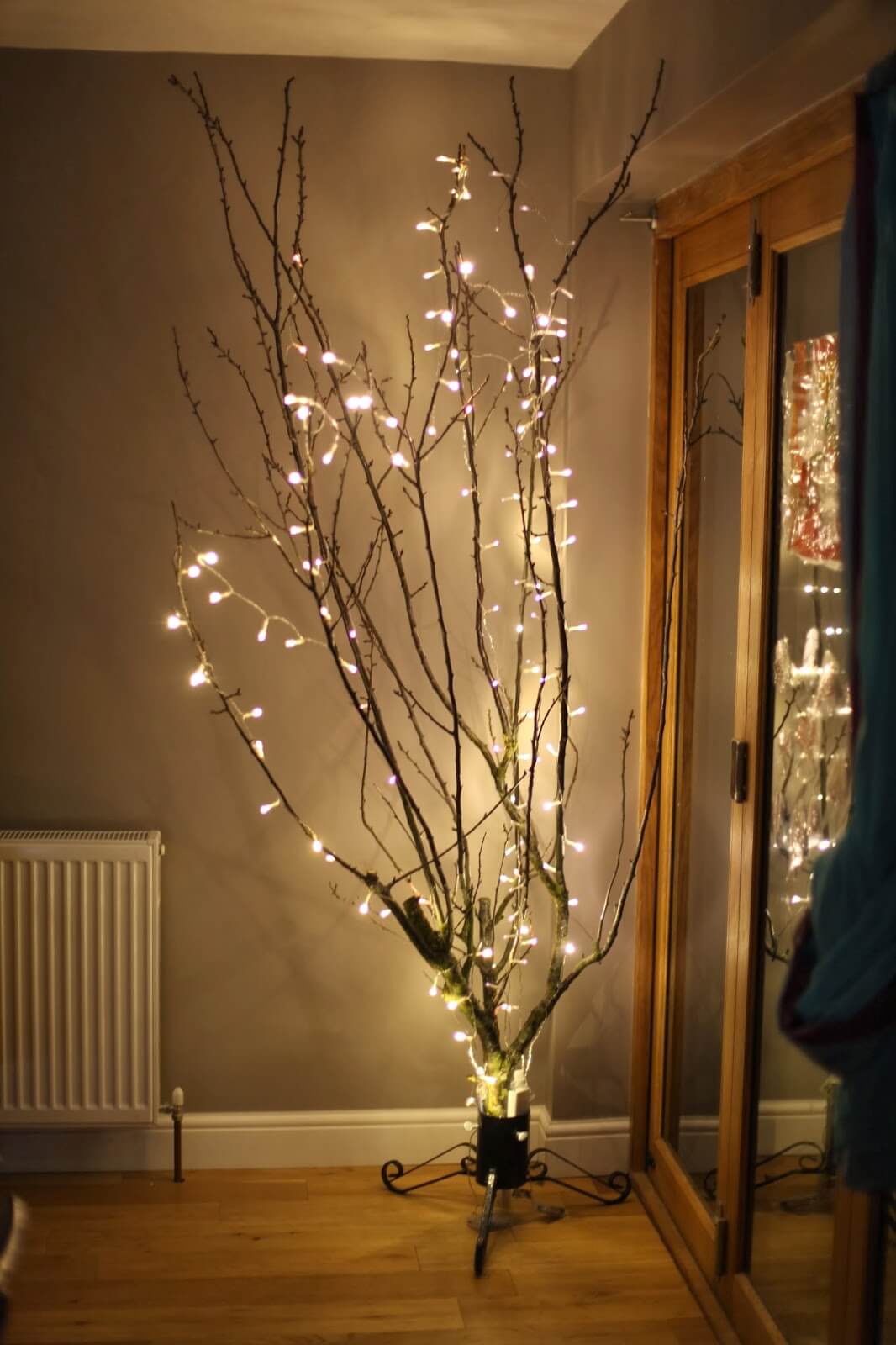 7. Logger's Lounge Bough-And-Bulb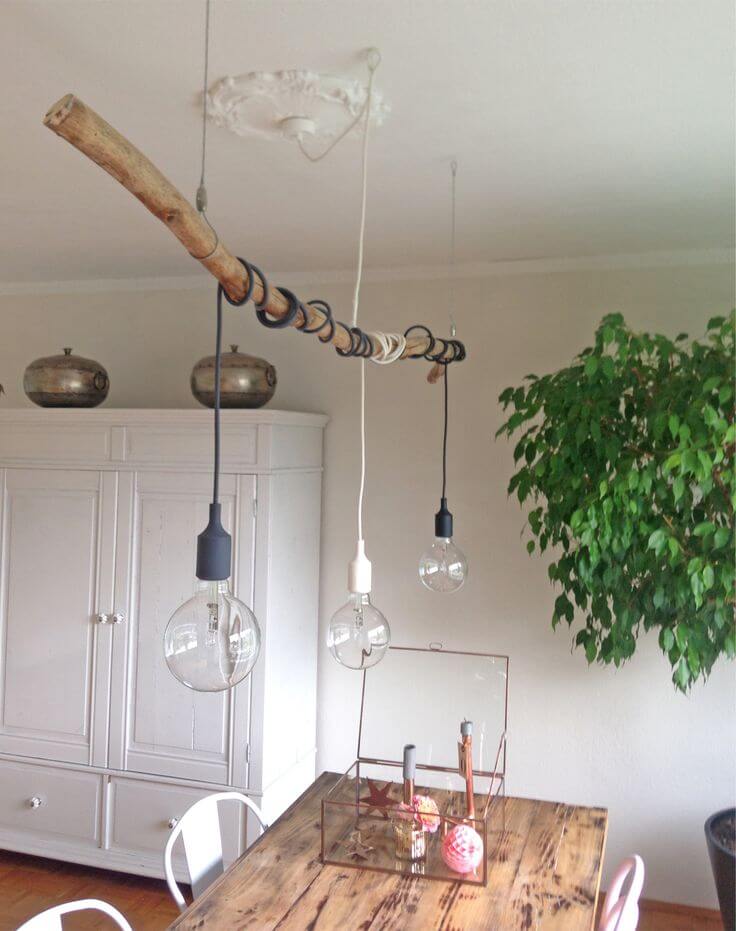 8. Twig and Memory Hand Assembled Frame

9. Crown Of Branches Window Lamp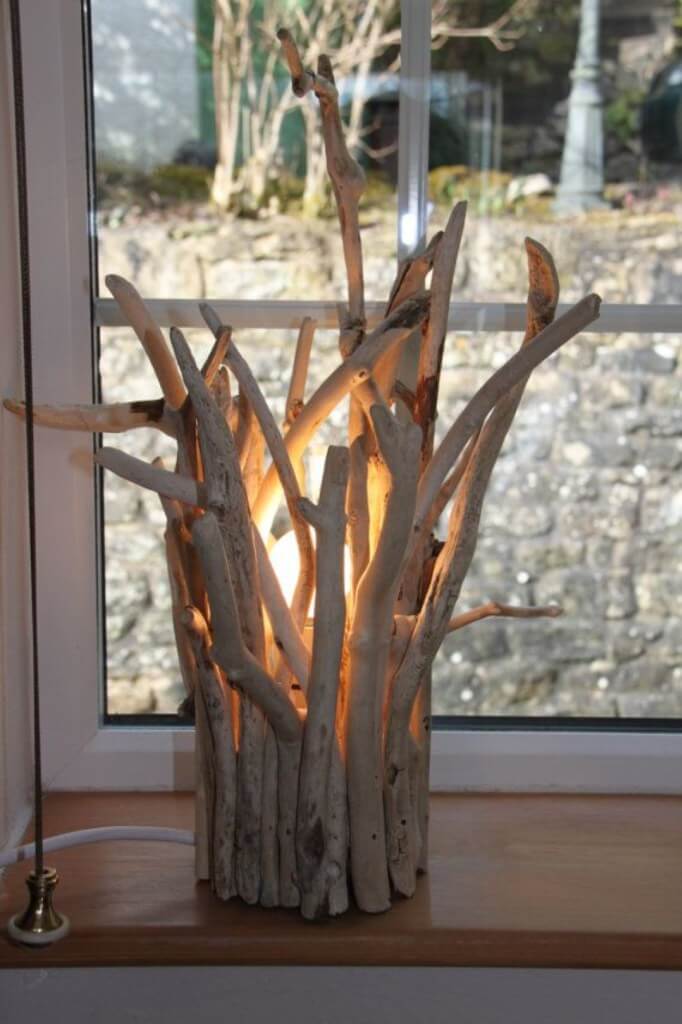 10. Beaded Bough Wind Chime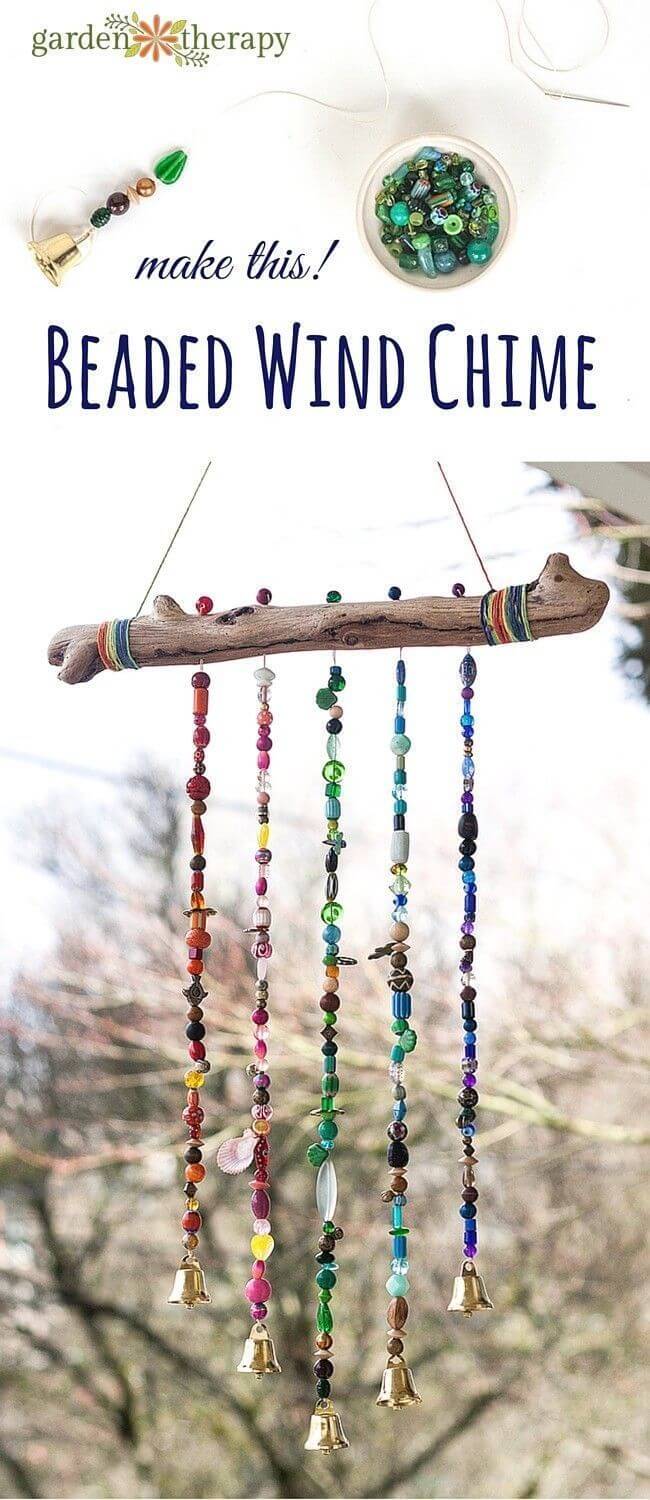 11. DIY Decorate With Branches Table Setting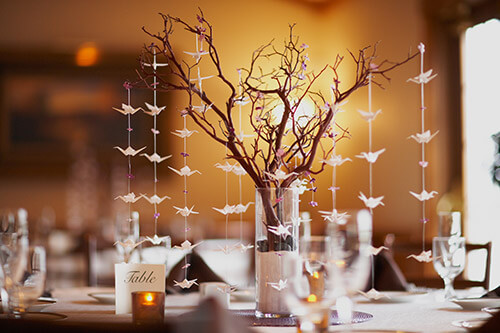 12. Gallerist's Walk Sectioned Wall Mount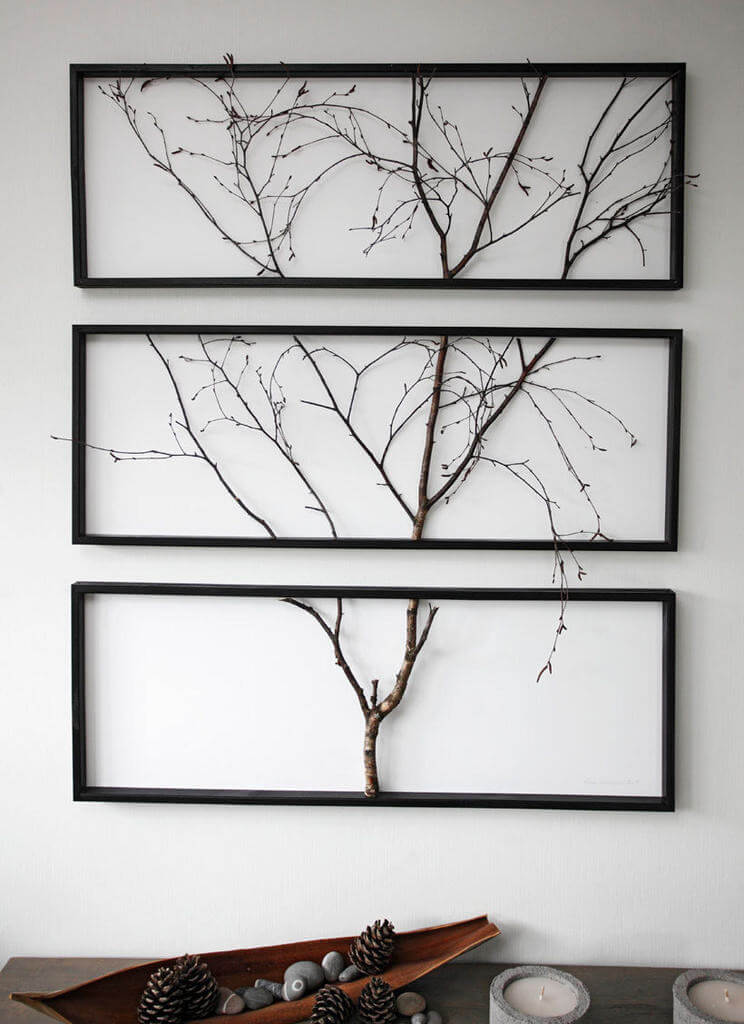 13. Floating By Candlelight Table Display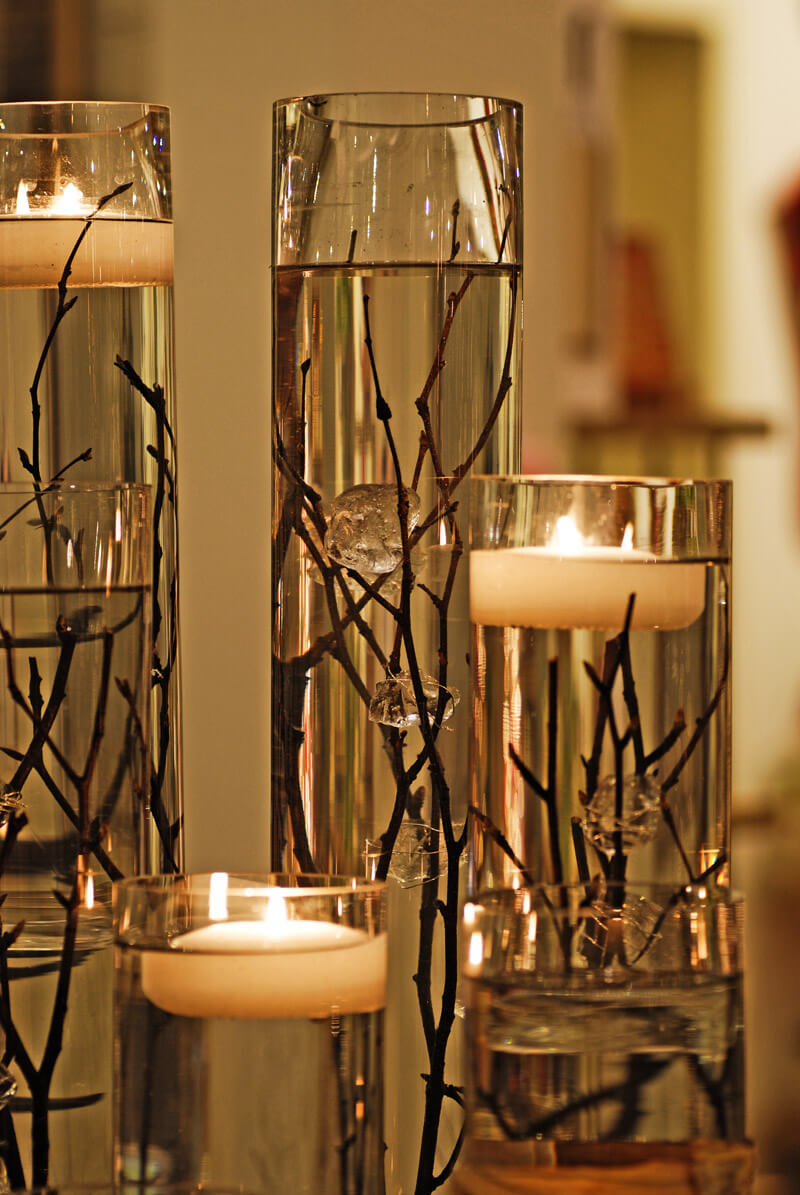 14. Indoor Forest Framed Branch Lights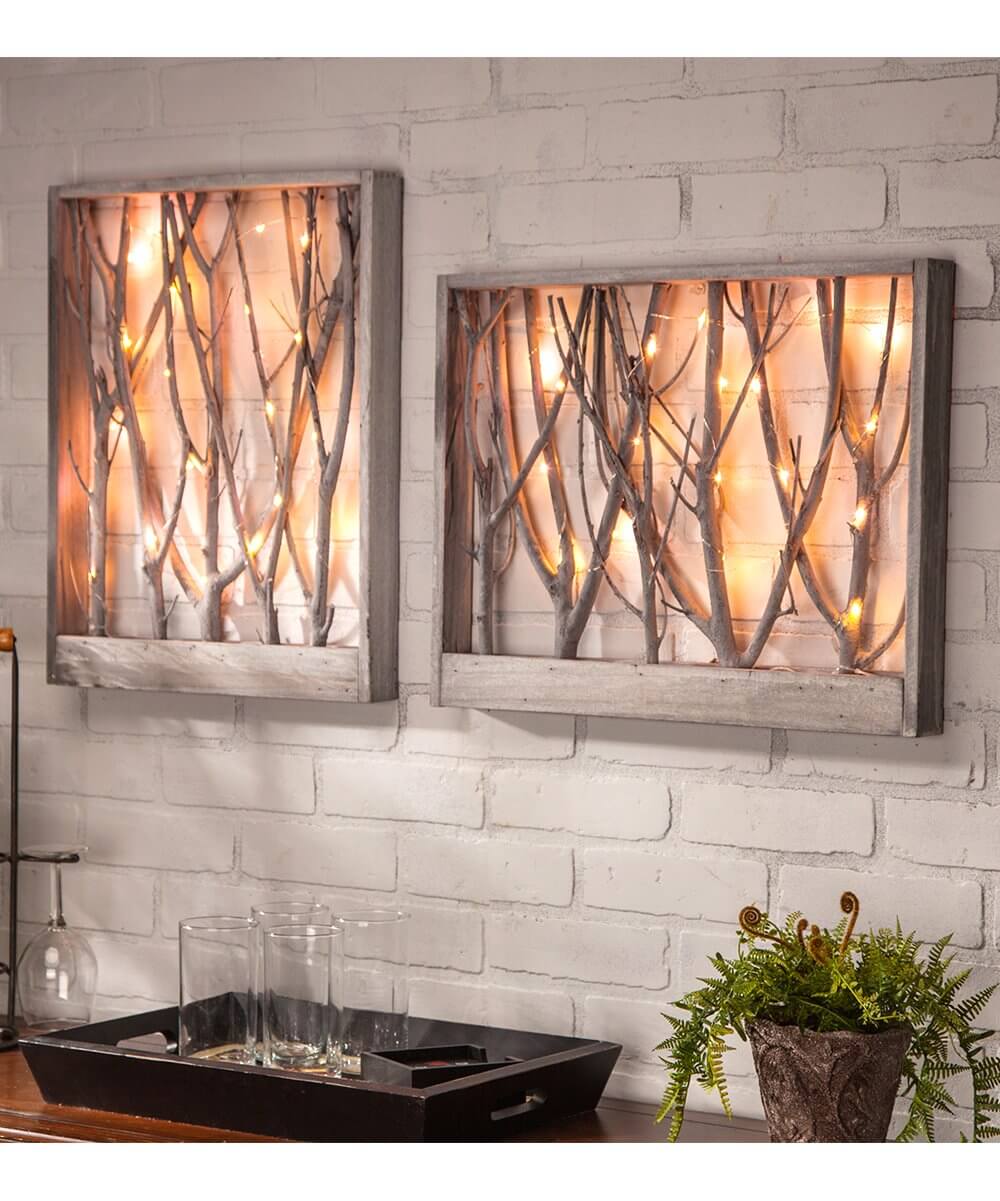 15. Birch Wood Stair Banister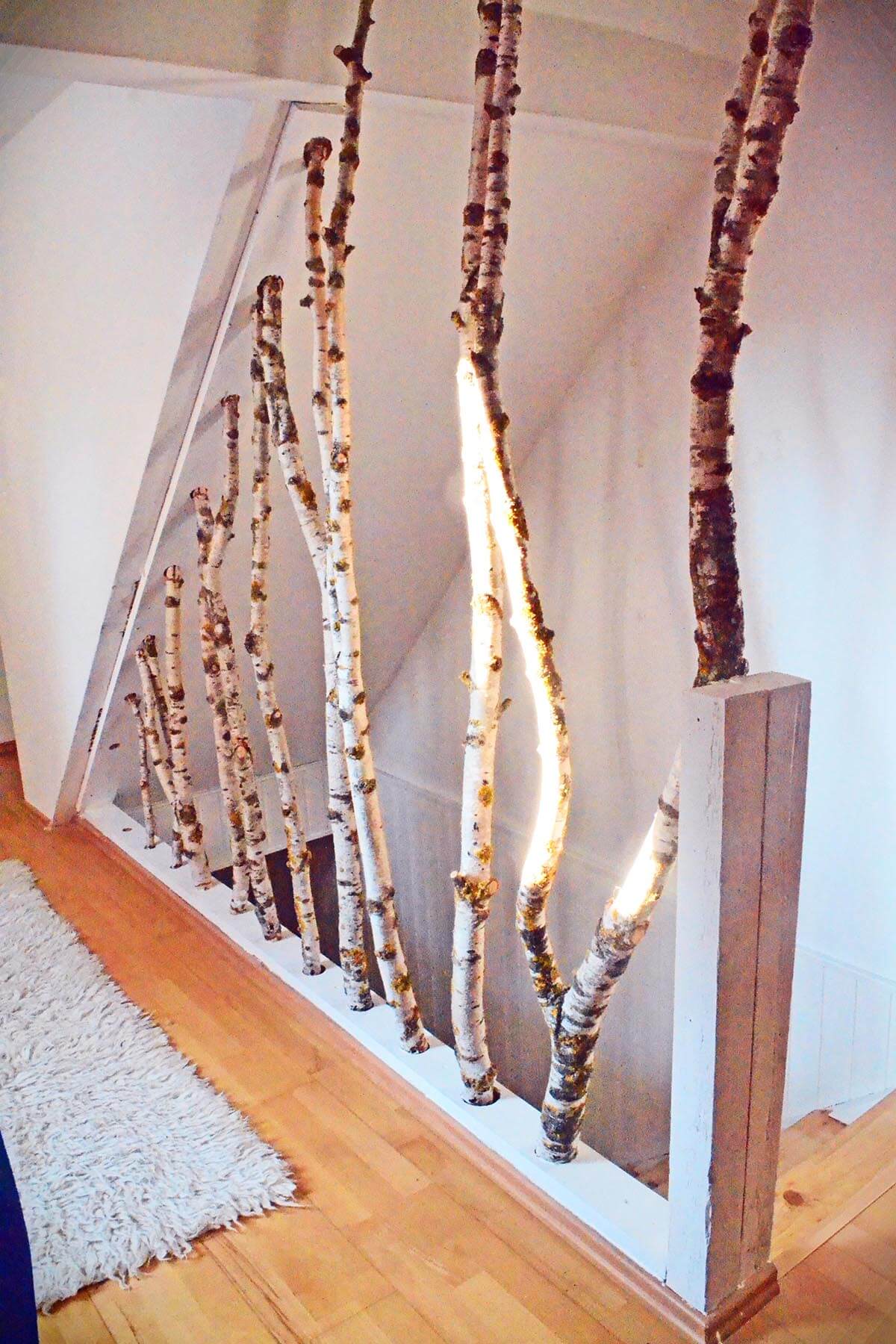 16. Floor-To-Ceiling Forested Hook Stand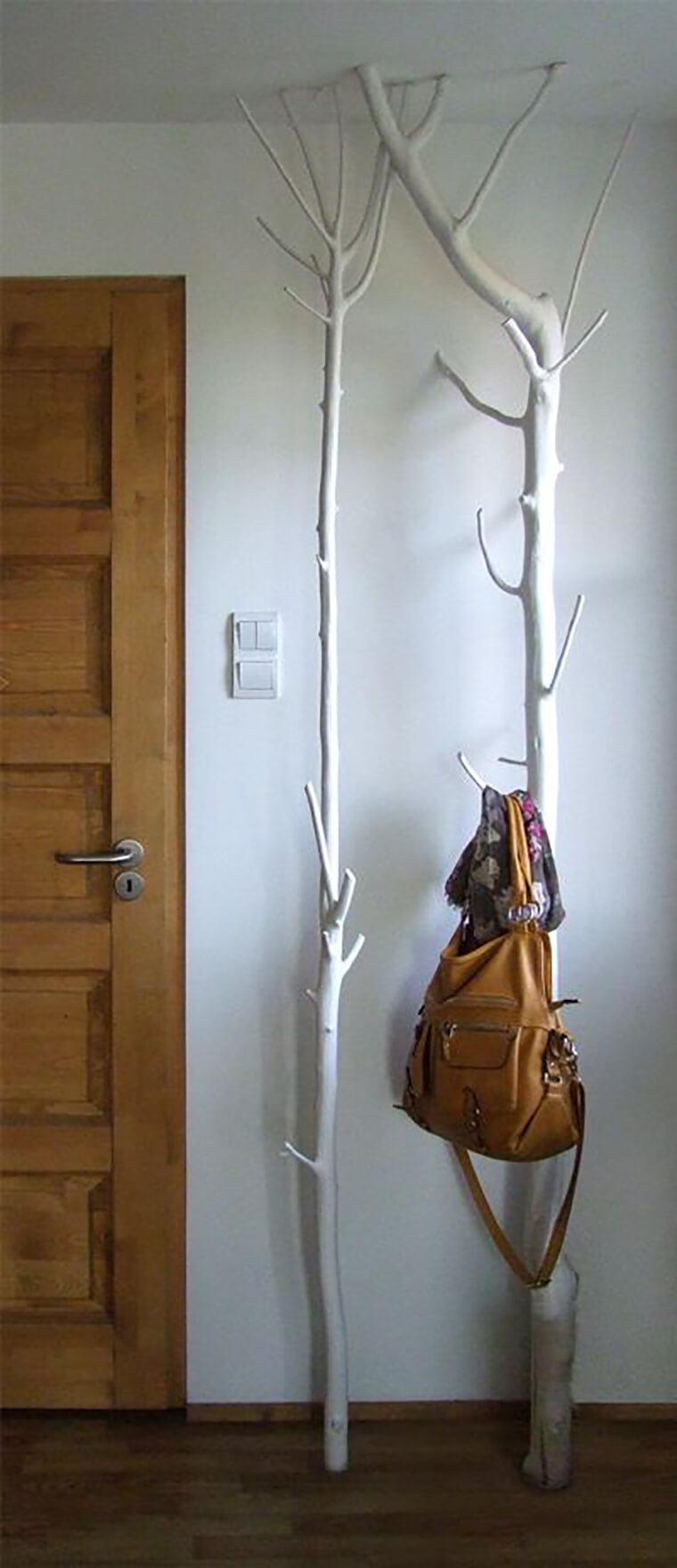 17. Big Sur Ballroom Chandelier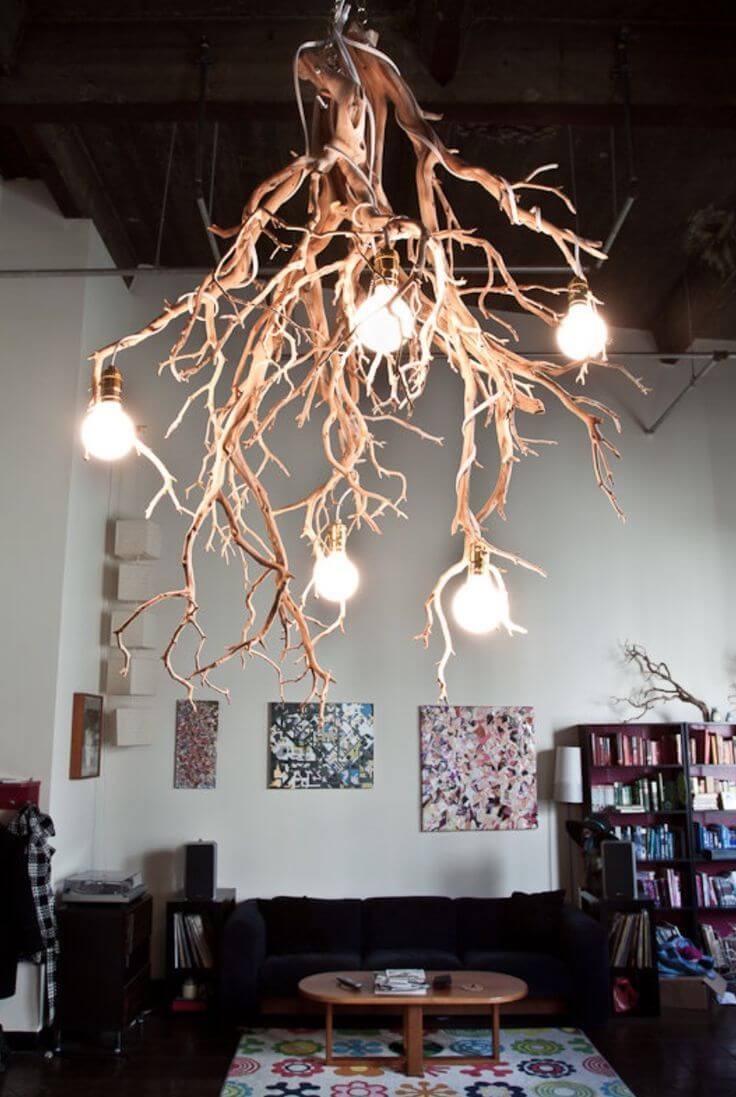 18. Handwoven Twig Dome Light

19. Simply Chic DIY Twig Curtain Rods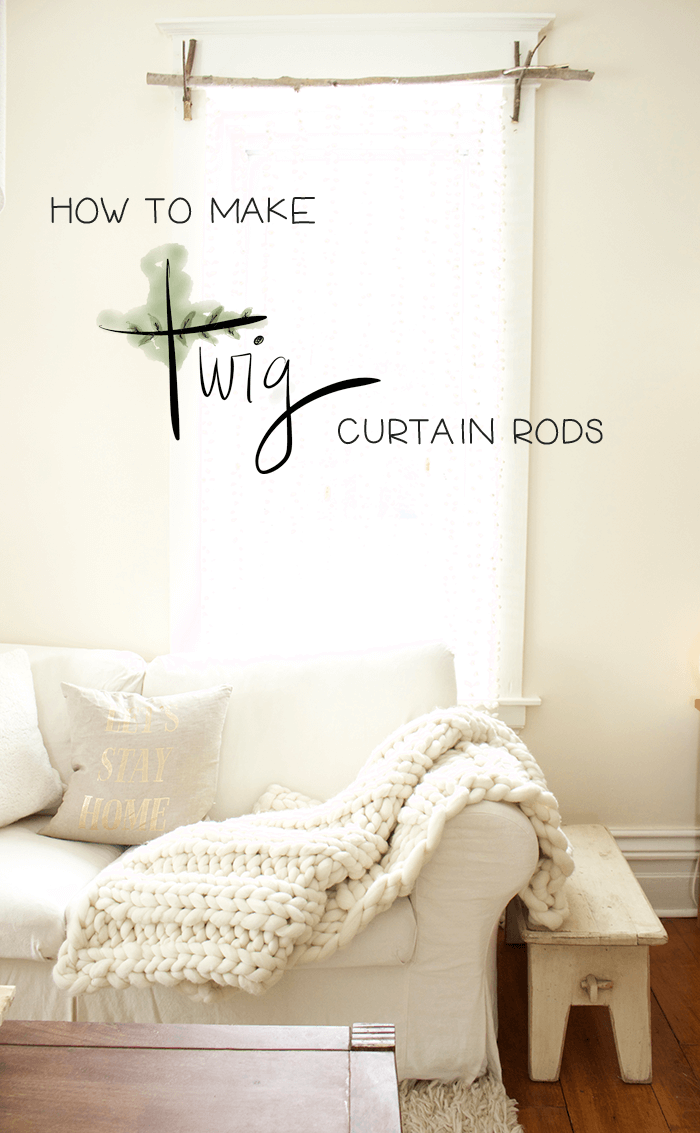 20. Brontë's Bouquet Handmade Twig Planter

21. Scandinavian Forest Four-Poster Bed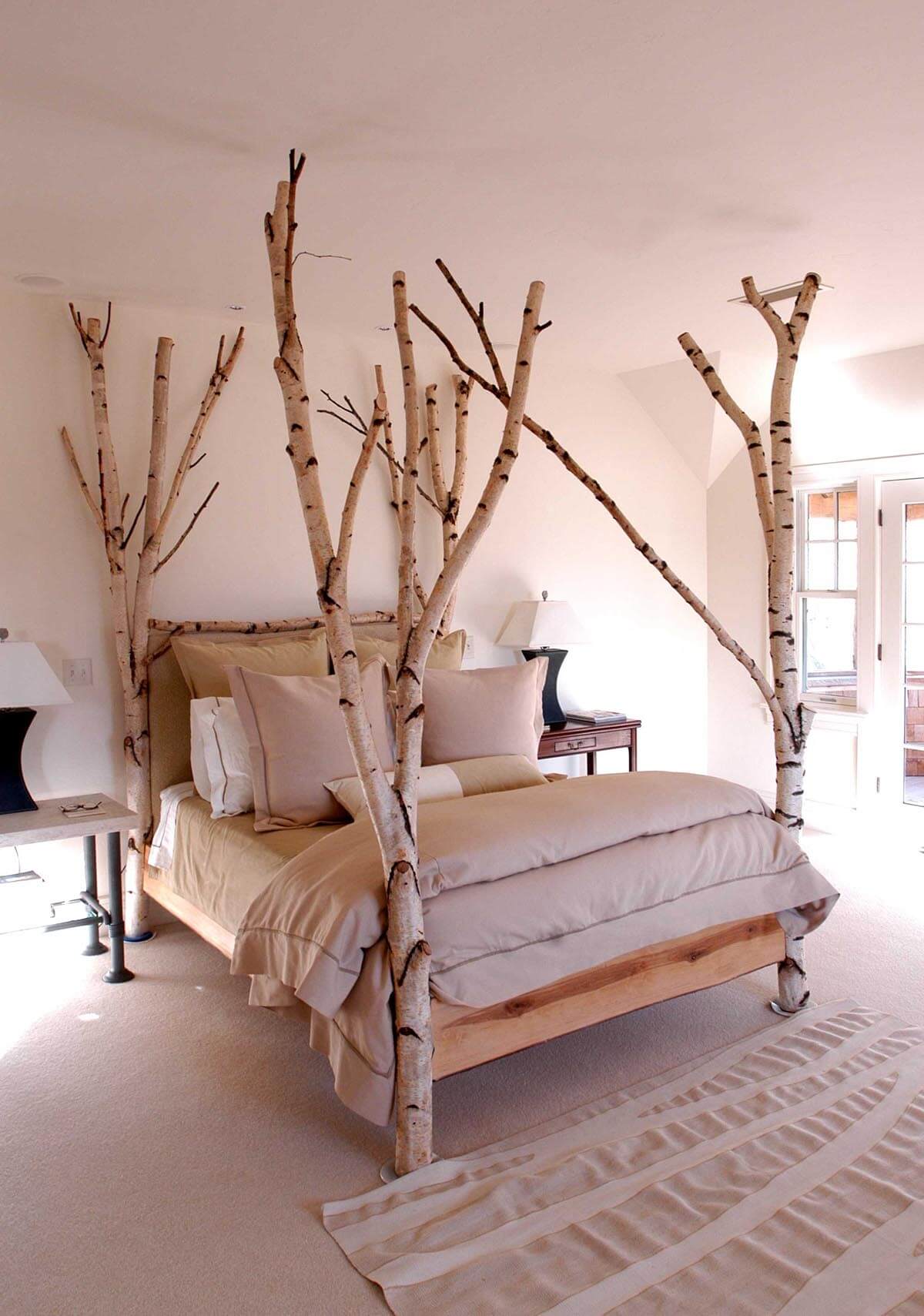 22. Winter Palace Sculpted Twig Chandelier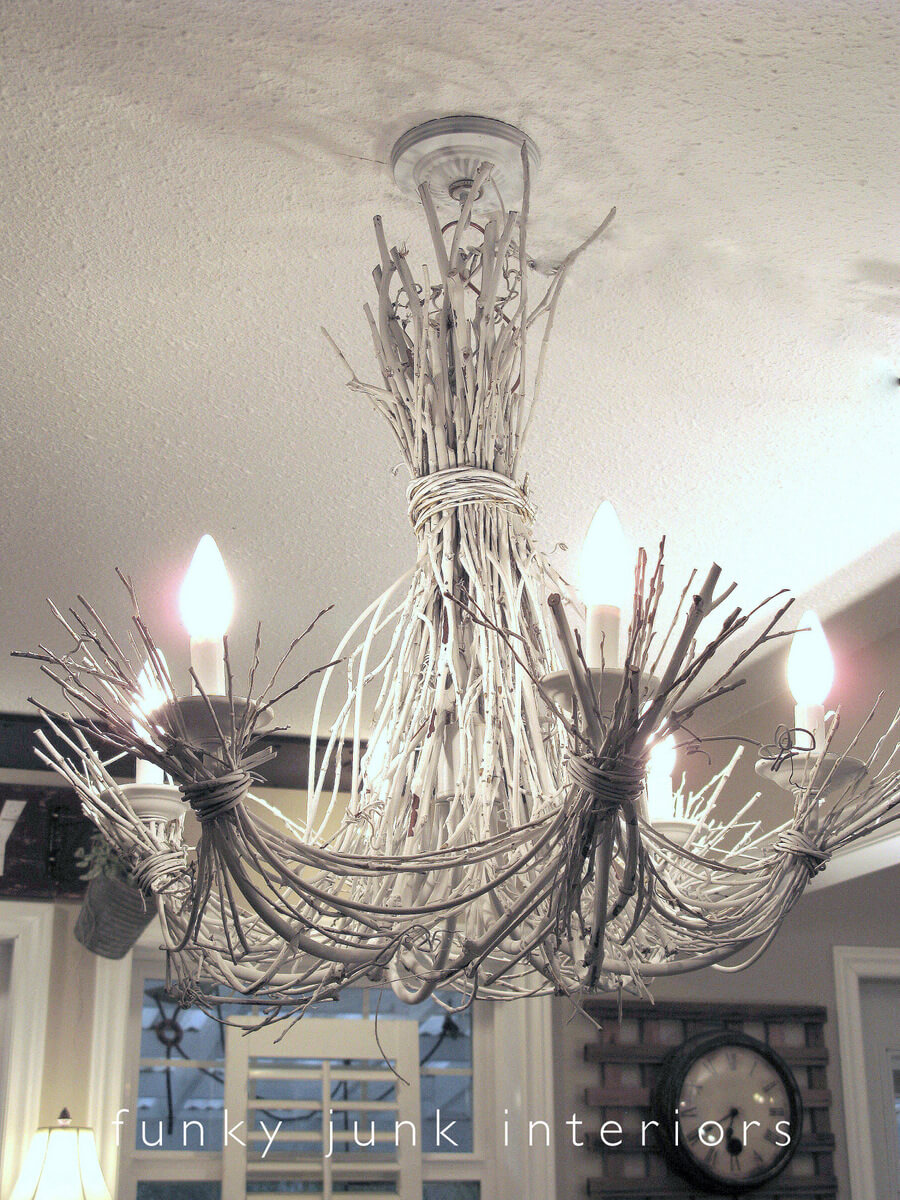 23. Poet's Garden Floral Branch Wall Hanging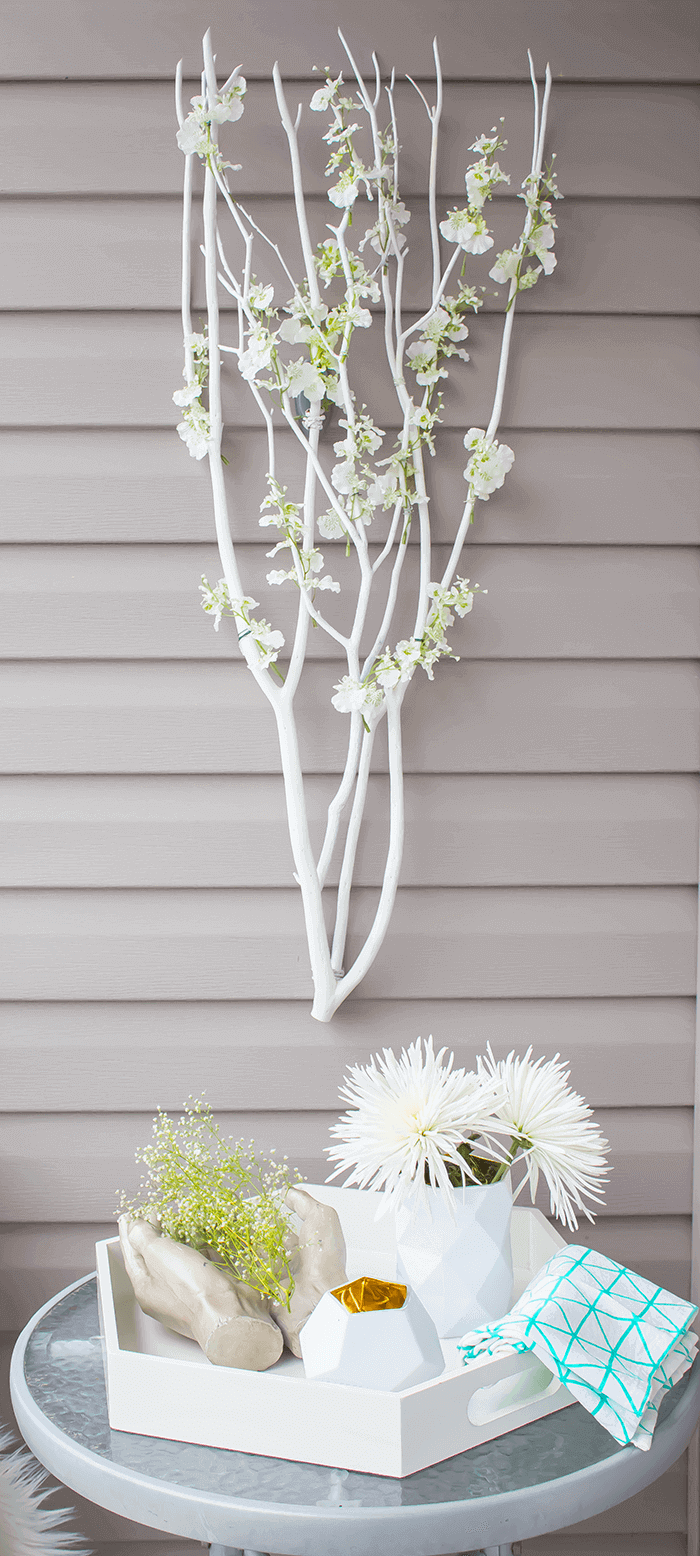 24. Bathroom-Beautiful Ways To Decorate With Branches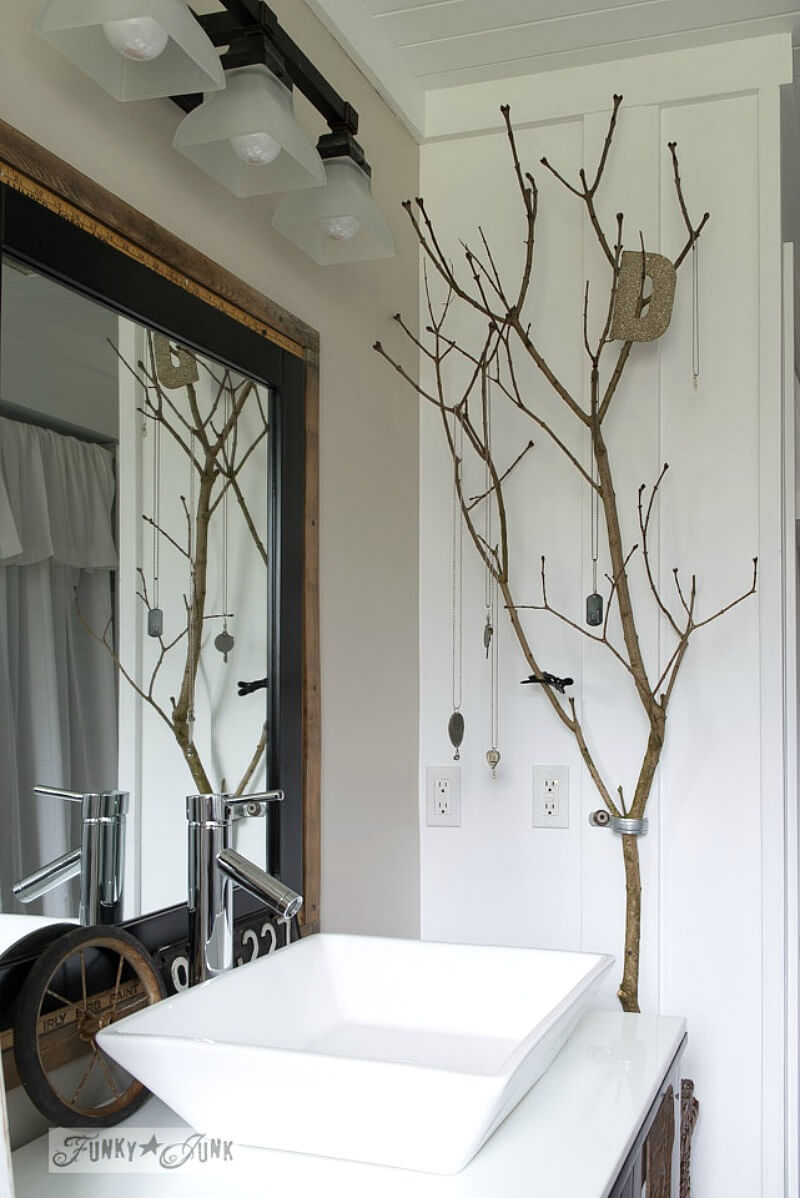 25. Pacific Canopy Beach Bedroom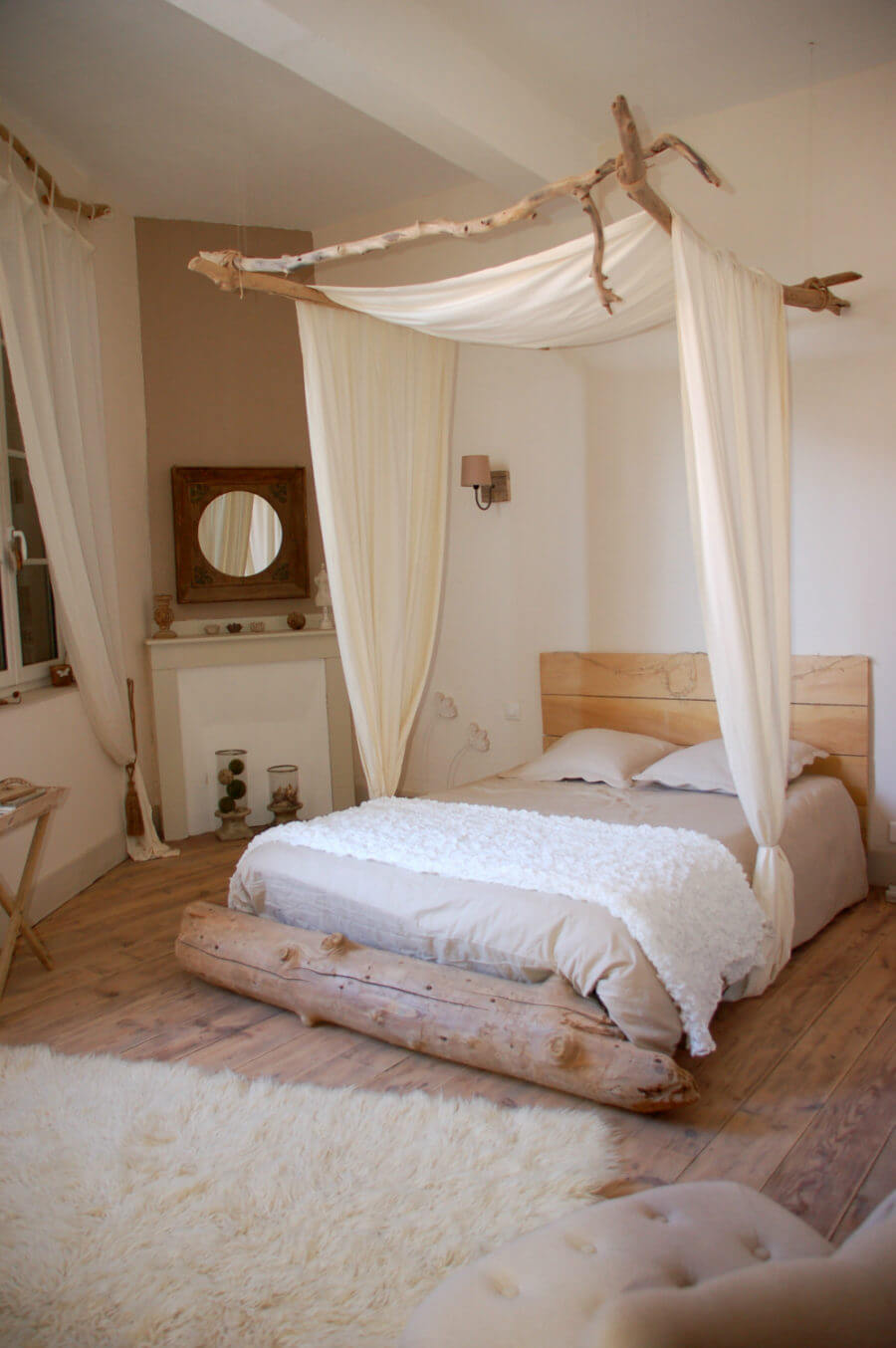 26. La Mer Handmade Driftwood Mirror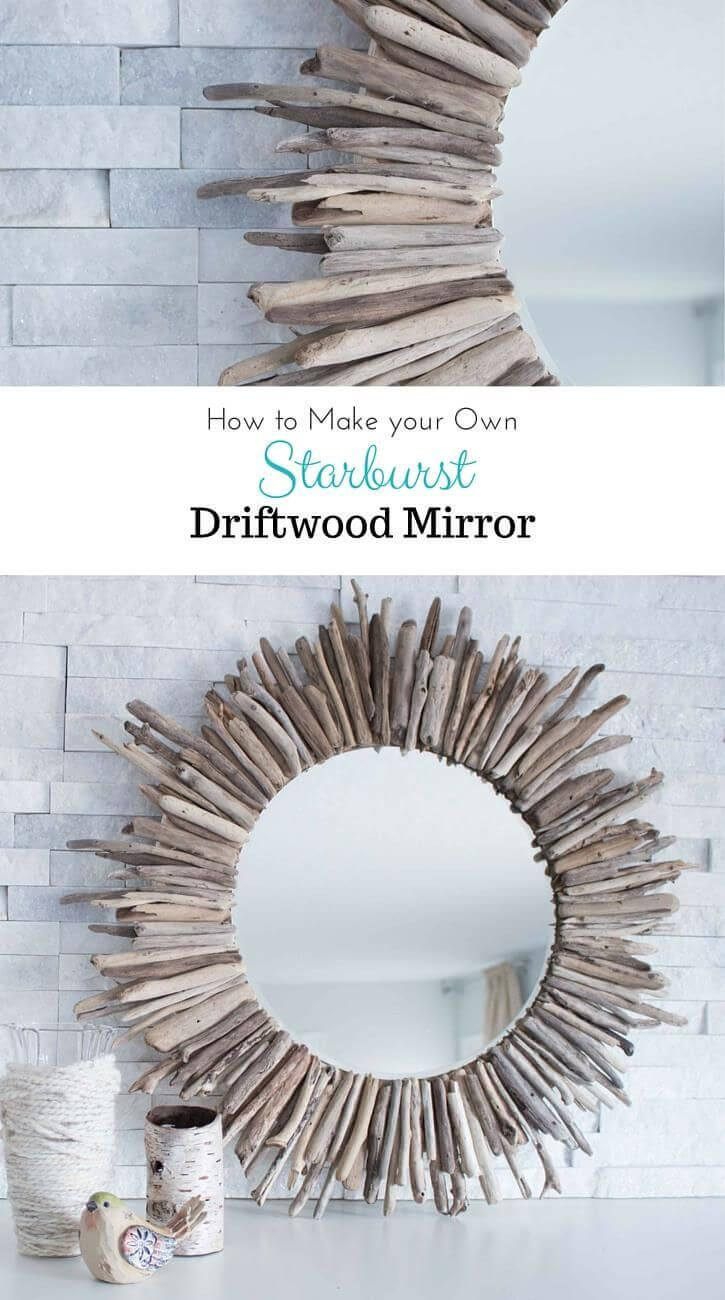 27. Metropolitan Orchard DIY Wall Art