One of the rooms that might go a little unnoticed in your home is also one of the most important ones: the laundry room. You use it at least once a week if not twice, thrice or even every day if you have kids! The laundry room is essential, but can also be forgotten when it comes to decor and functionality.
23 Before and After: Budget Friendly Laundry Room Makeover Ideas that will Make Your Space Look Professionally Designed

A room that is pleasant to be in can make tasks as mundane as throwing dirty clothes into the machine and ironing your work clothes much more enjoyable. You don't have to break the bank to makeover this space either, there are plenty of budget friendly laundry room makeover ideas to choose from that will make the before and after pictures fun to show off to your friends!
When it comes to piles of laundry, you also want a room that is easy to maneuver said piles from washer to drier. Whether you have a small or a large space, you need this work room to be super functional; that's when you need some handy dandy and budget friendly laundry room makeover ideas. You may find that all you need is a fresh coat of paint on the walls and a few more functional shelves for your before and after laundry makeover! Check out these budget friendly laundry room makeover ideas for your next DIY project.
1. Stacked to Flat with Extra Storage

2. Cabinets and a Pretty Splash of Color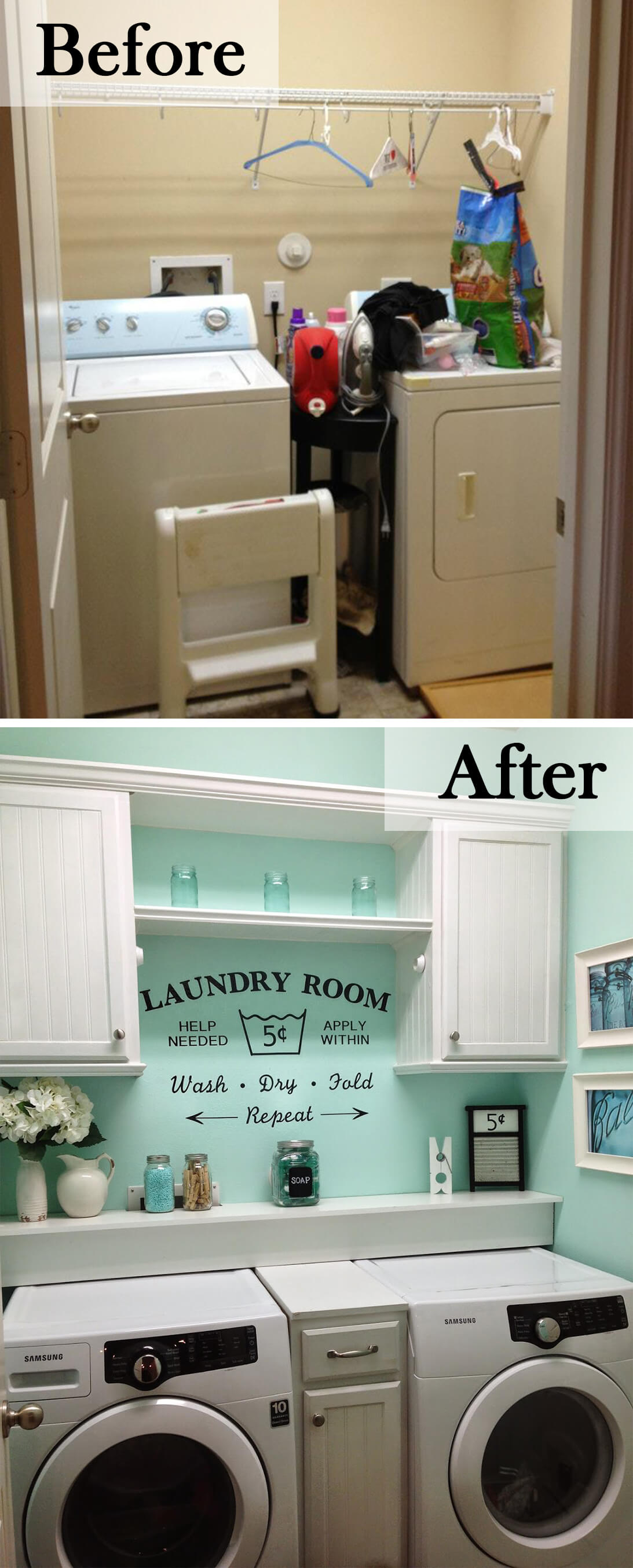 3. Pretty Chic and Organized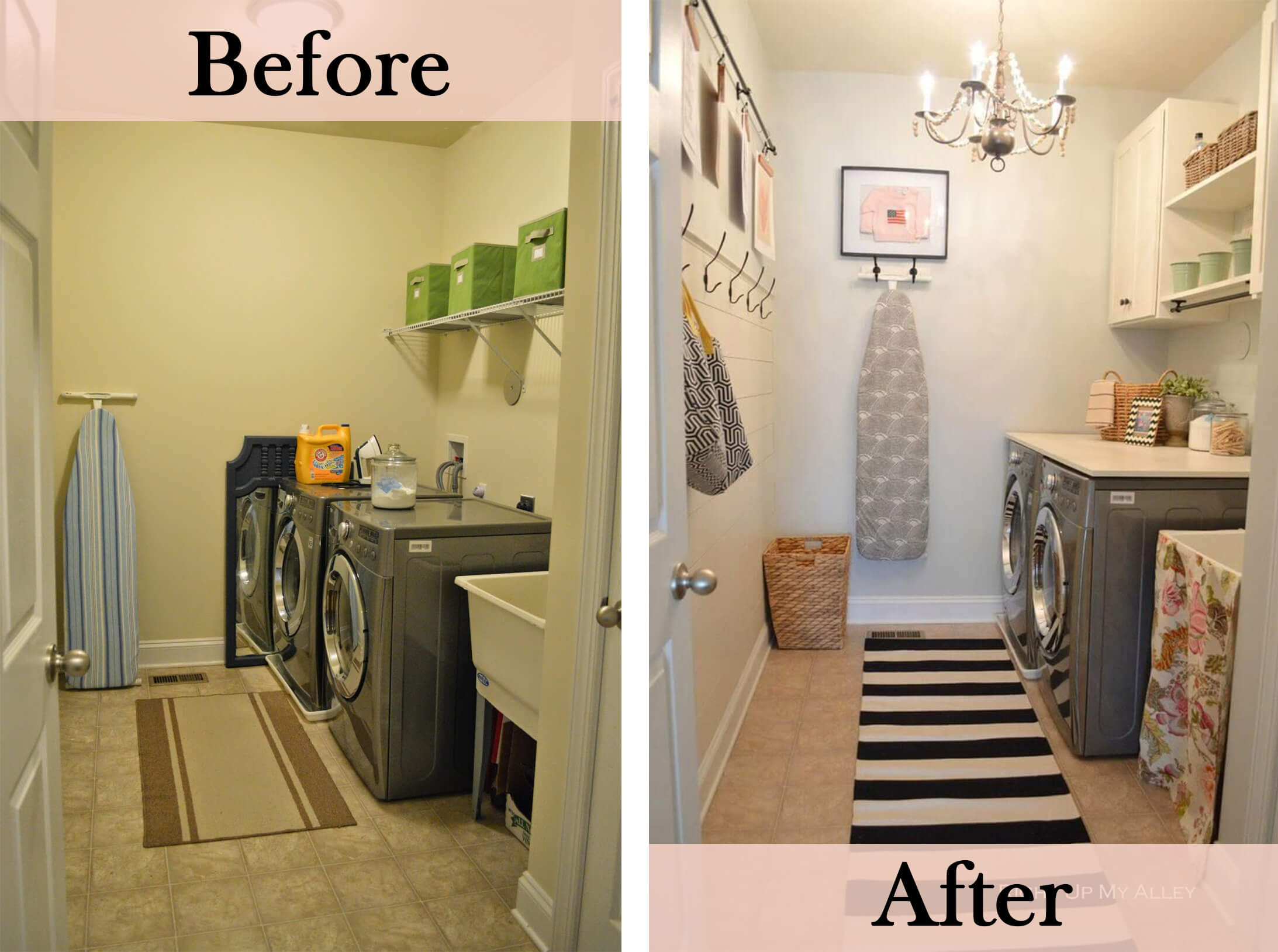 4. Rustic Farmhouse and Super Functional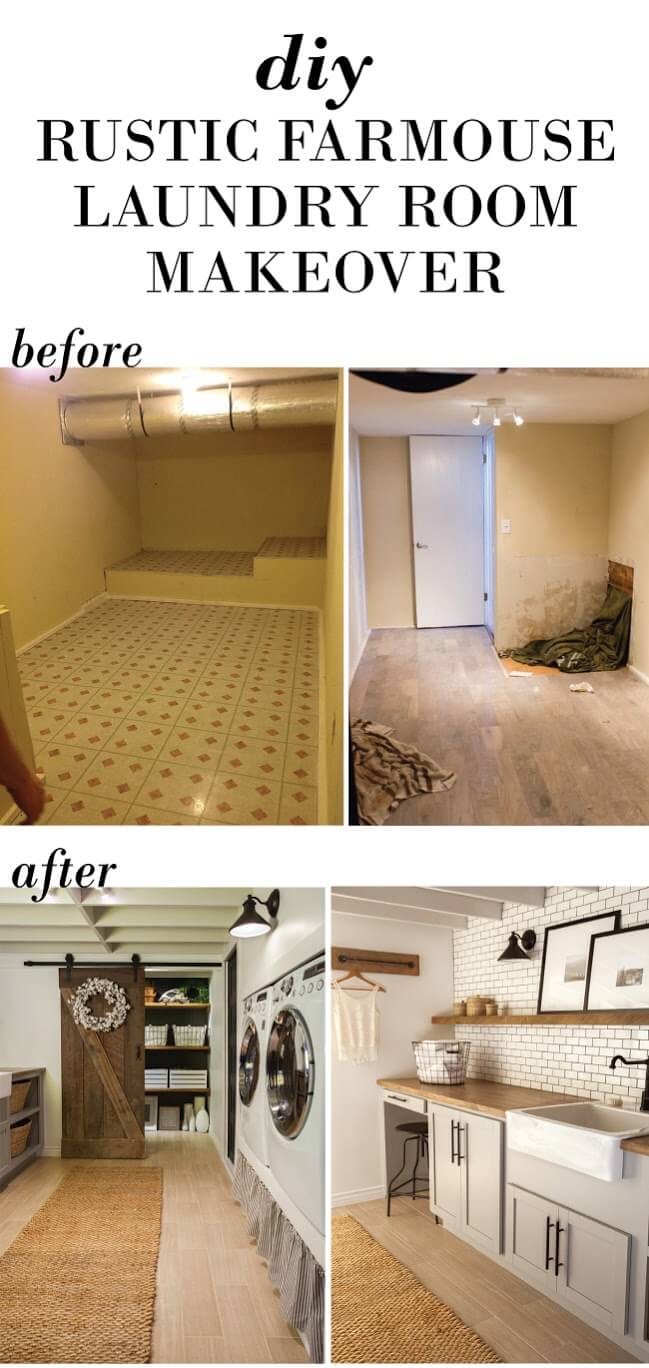 6. One Added Shelf can make All the Difference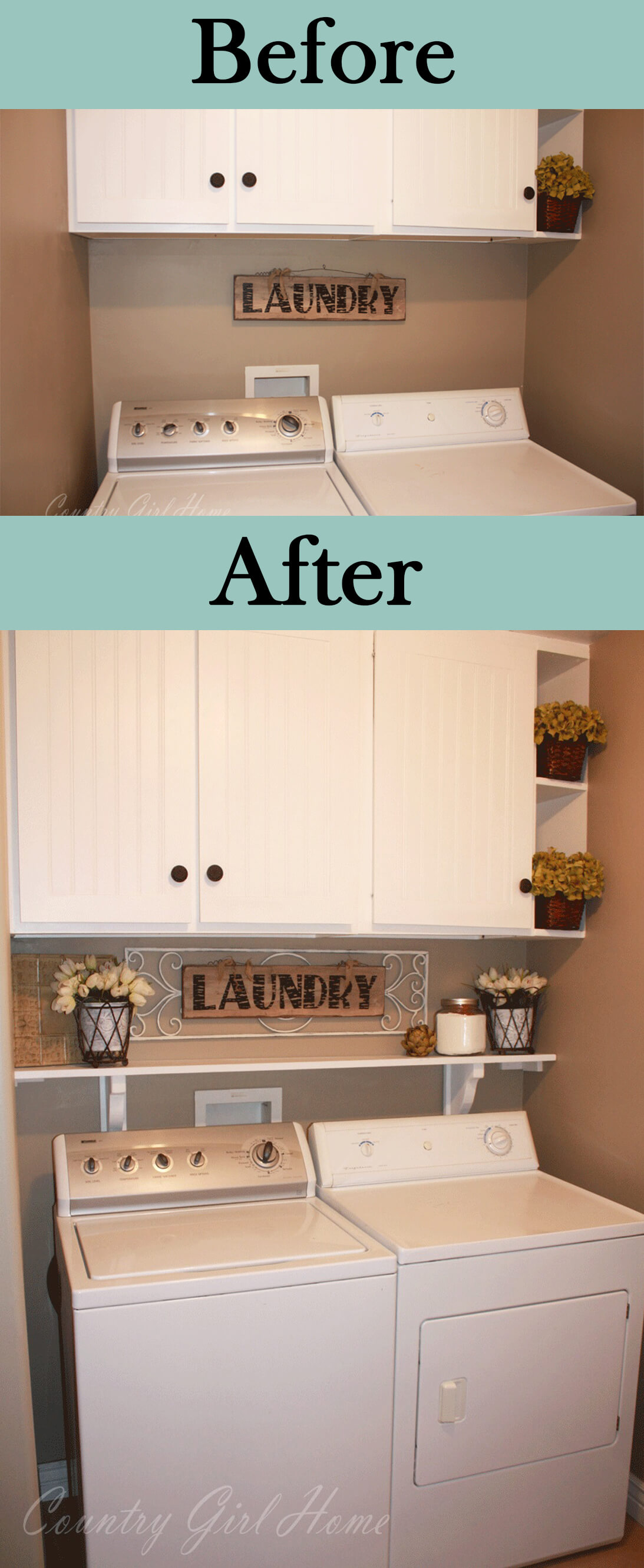 7. Cute and Compact with Storage Cubbies

8. Fairytale Turquoise Laundry Room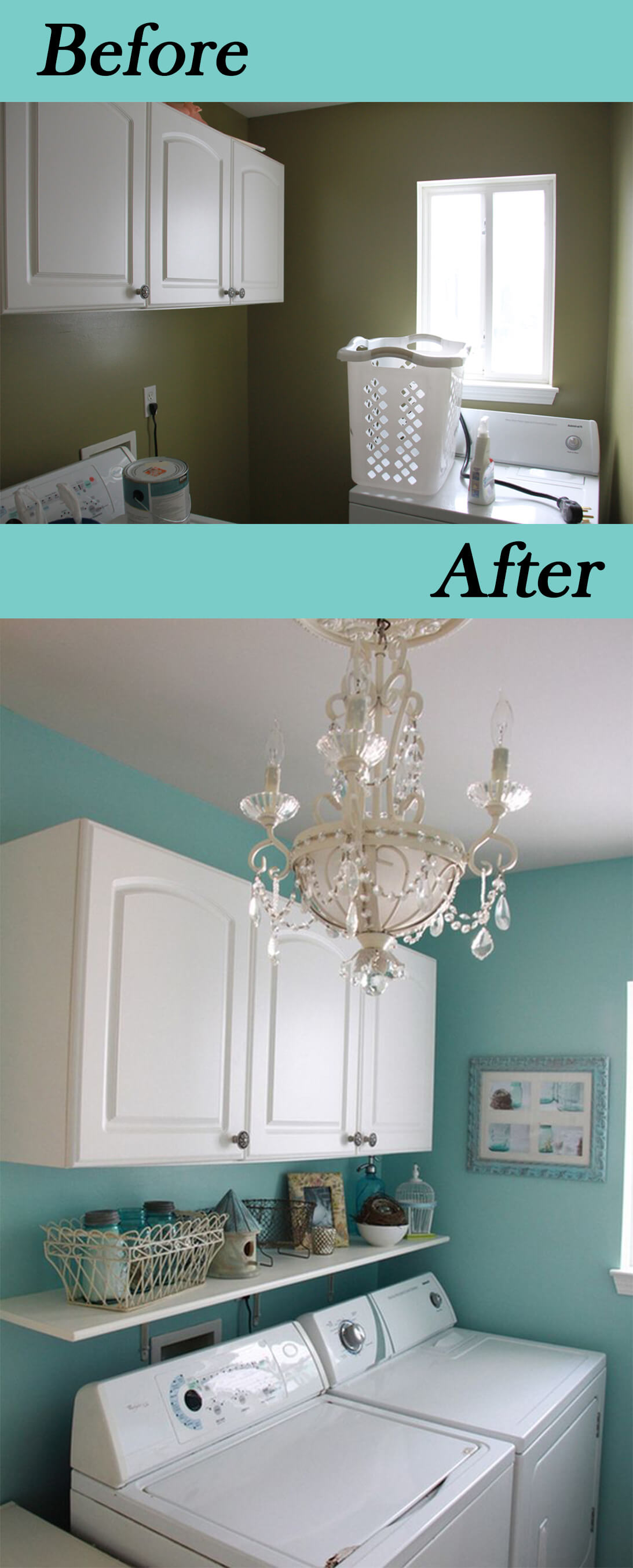 9. Laundry Closet with Extra Shelves and Hanging Space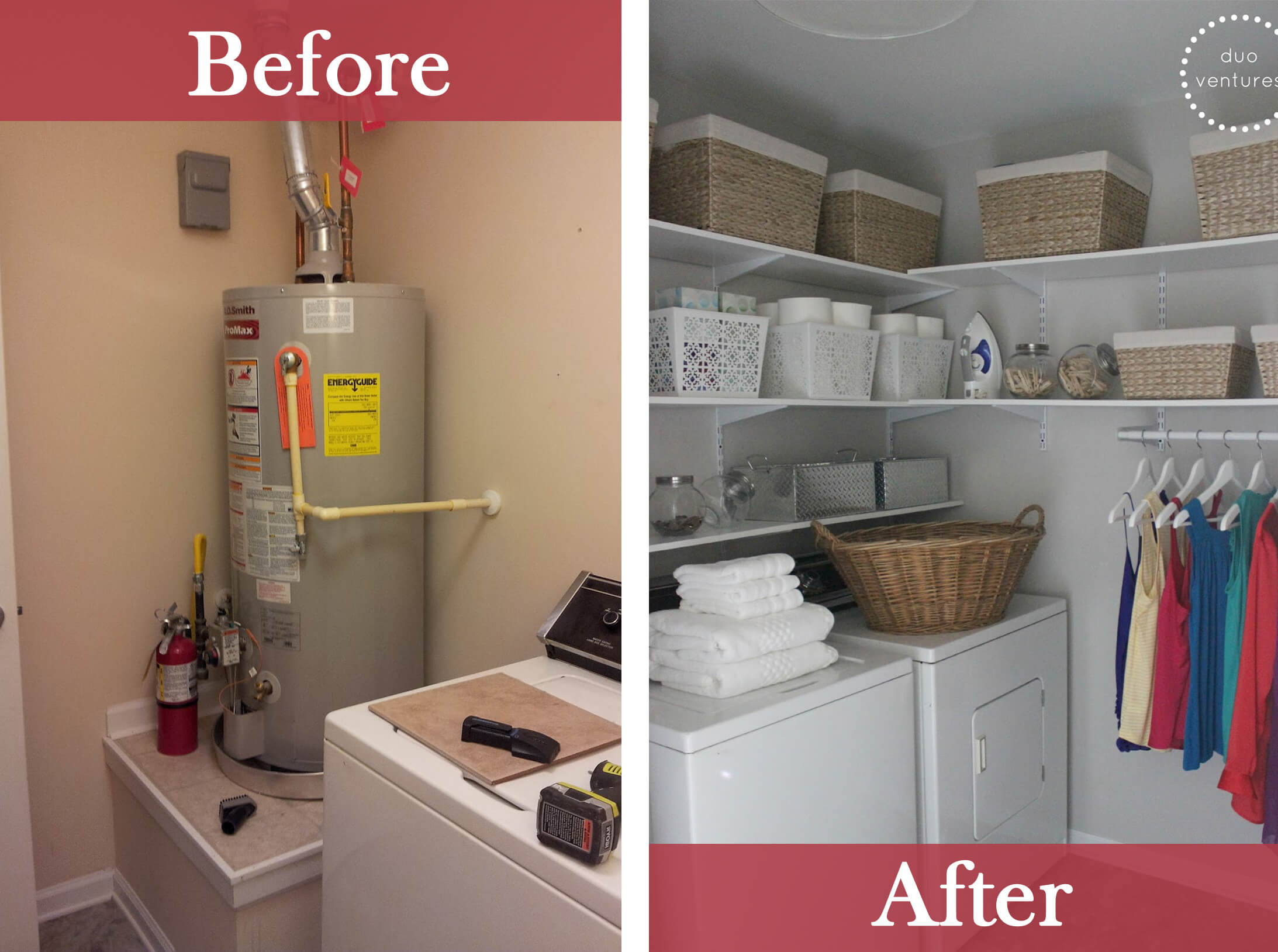 10. Super Easy Installed Shelf

12. Wallpaper Wow And more Updates

13. Boutique Flair with Glass Doors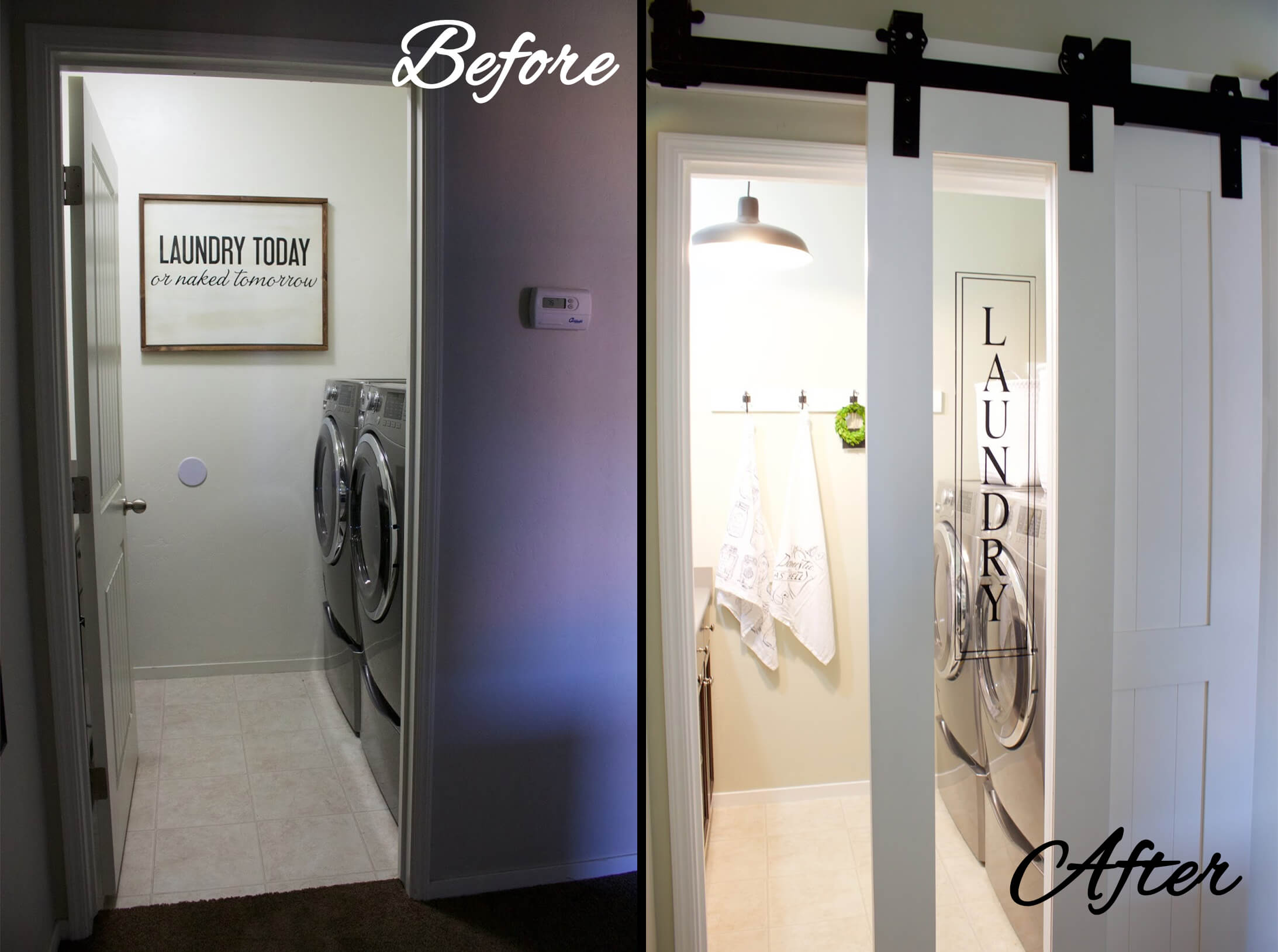 14. Cozier Working Space with Folding Counter

15. Large Space with a Touch of Retro Decor

16. Updated Floor and Pretty in Pink Door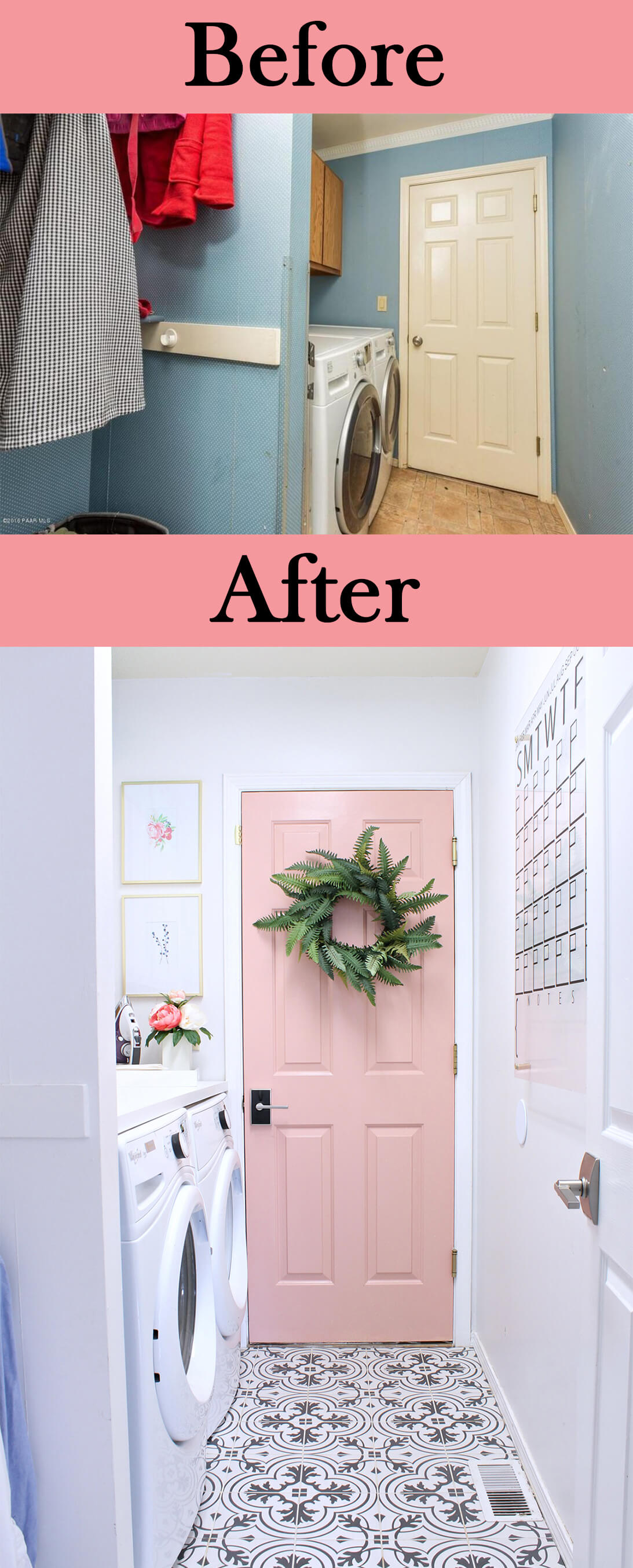 17. From Clutter to Clean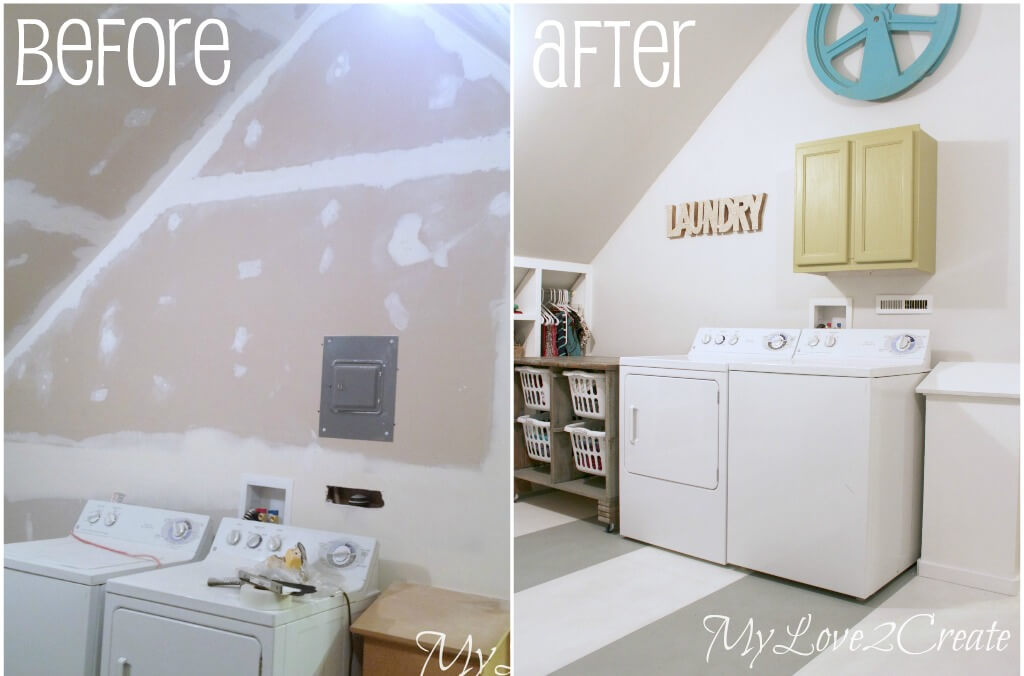 18. Brightened Up and Modified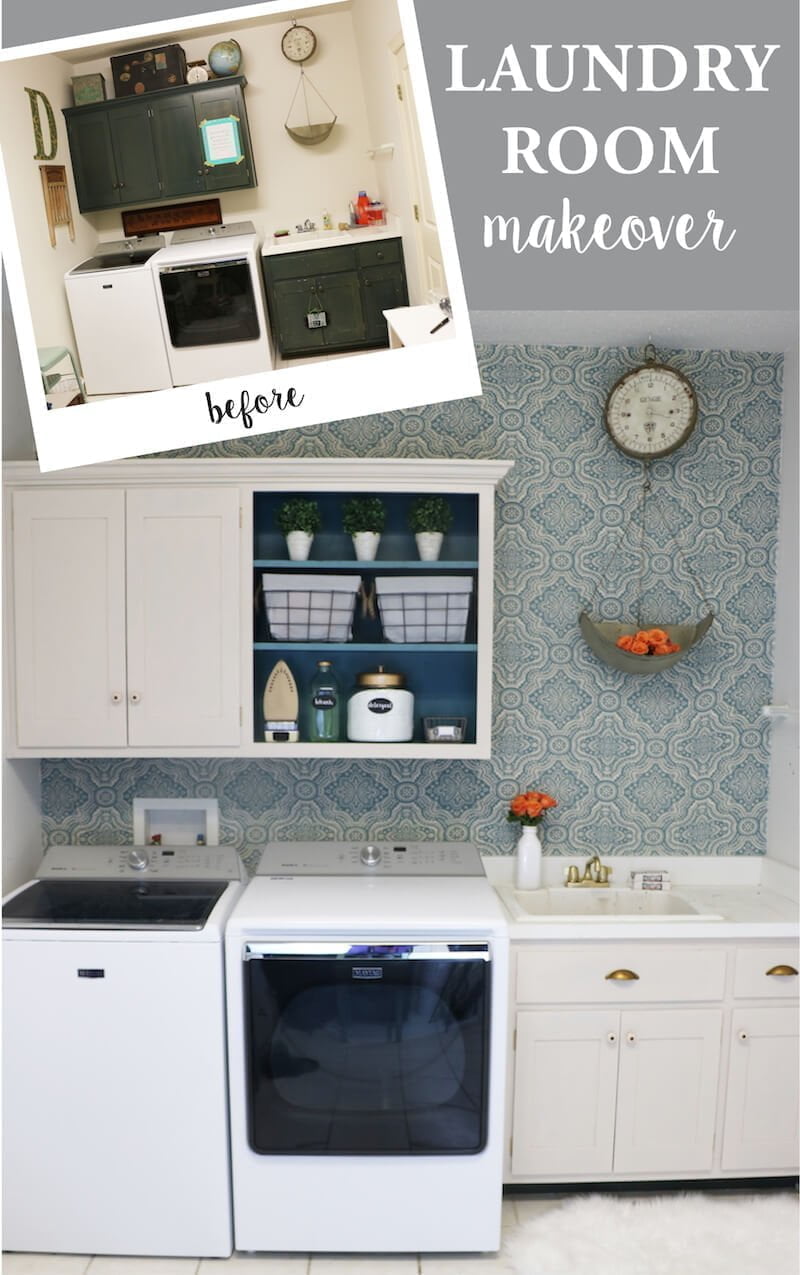 19. Folding Counter Easy Add-On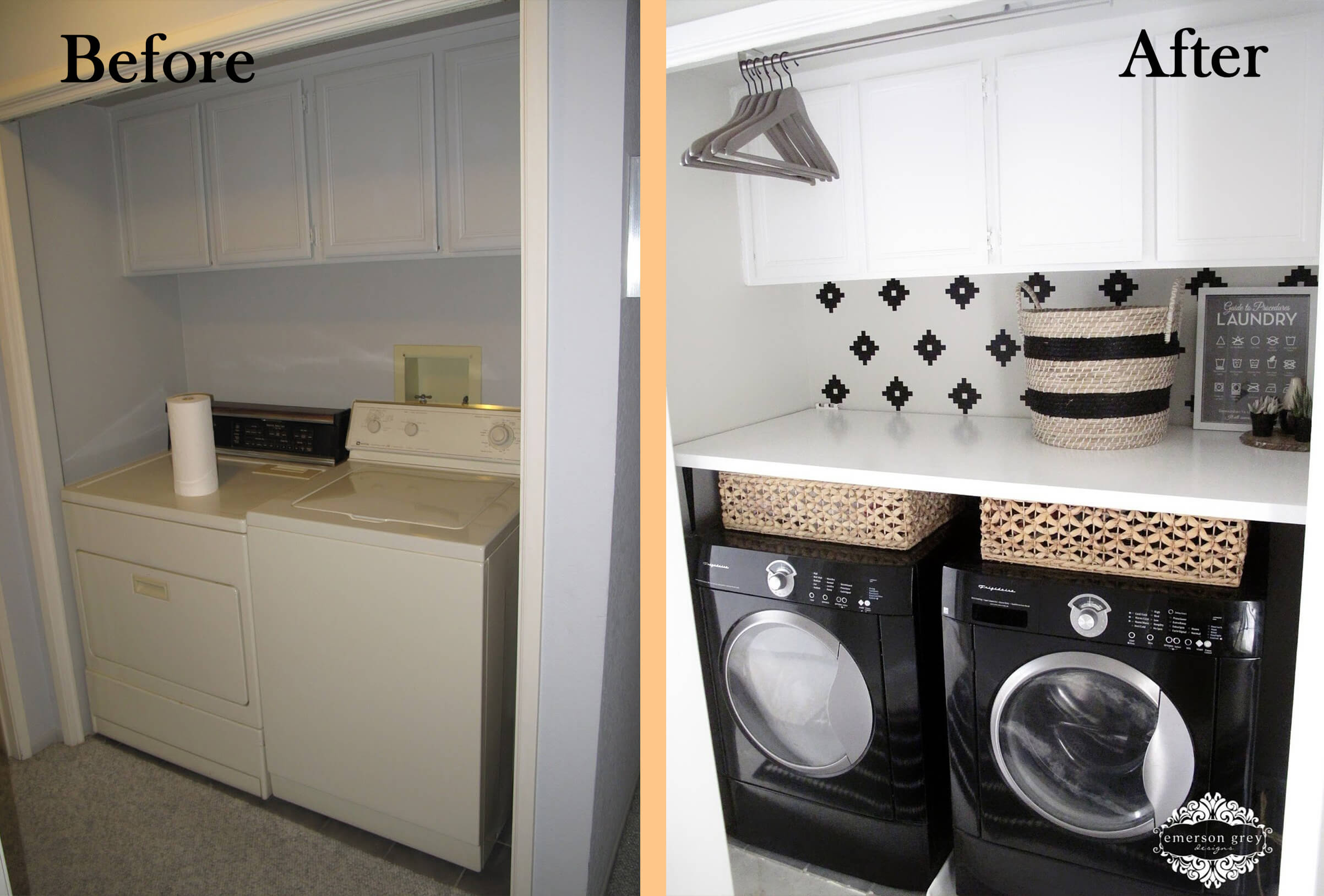 20. Drab and Dated to Fresh Farmhouse Look

21. Simple yet Effective Cabinet Addition

22. Updated Farmhouse Appeal

23. New Paint and Glamor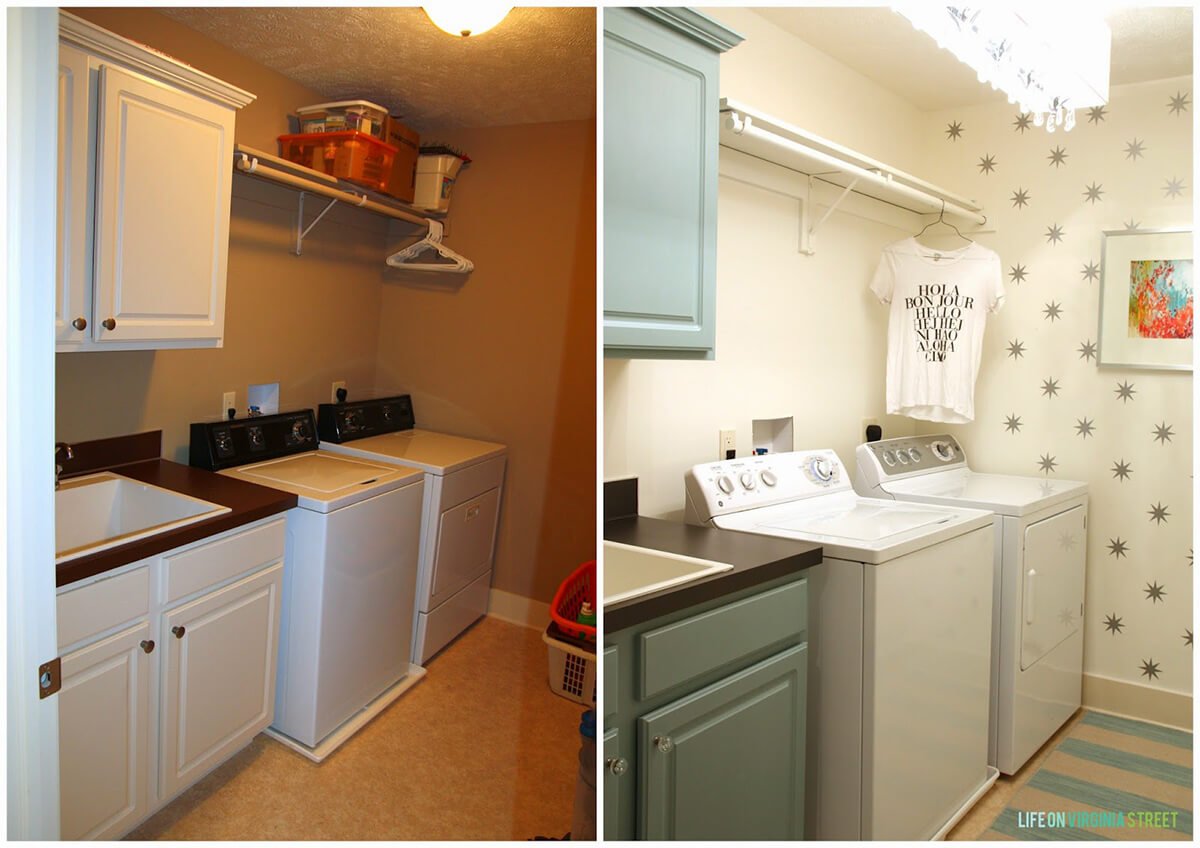 Our Favorite Farmhouse Baskets and Bins to buy on Amazon