Have you ever been in a really nice bathroom and thought to yourself, "where is all the stuff?" There appears to be a perfectly planned place for everything, and everything in its place. In fact, it's so organized you wonder if anyone actually uses this bathroom at all. We are here to tell you the secret to the 'nobody lives here' bathroom: storage.
25 Clever Built-in Bathroom Shelf and Storage Ideas for the Bathroom of Your Dreams

Great, design-oriented bathroom storage is the difference between a spa-like feel and a bathroom that looks like Grand Central Station after rush hour. With a few strategic and well-designed nooks and crannies its possible for your bathroom to feel like a lovely oasis free from clutter and cords. With these built-in bathroom shelf and storage ideas your "clutter" will be safety stowed away – or even hiding in plain sight!
Some of these ideas can be tackled in a weekend, and some will give you ideas for your next bathroom renovation. Regardless of how much time, money, or DIY chutzpah you've got, you can create your most beautiful with these 25 built-in bathroom shelf and storage ideas.
2. Linen Closet with Storage Shelves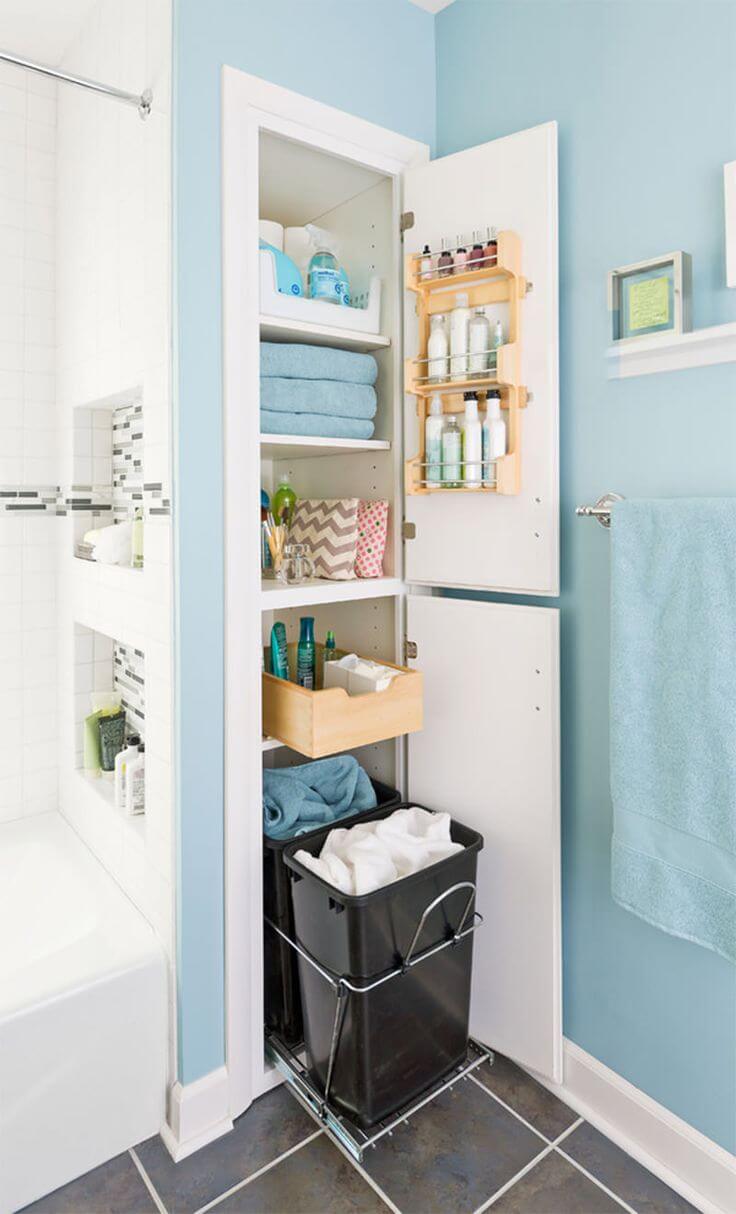 3. Recessed Toilet Paper Holder and Storage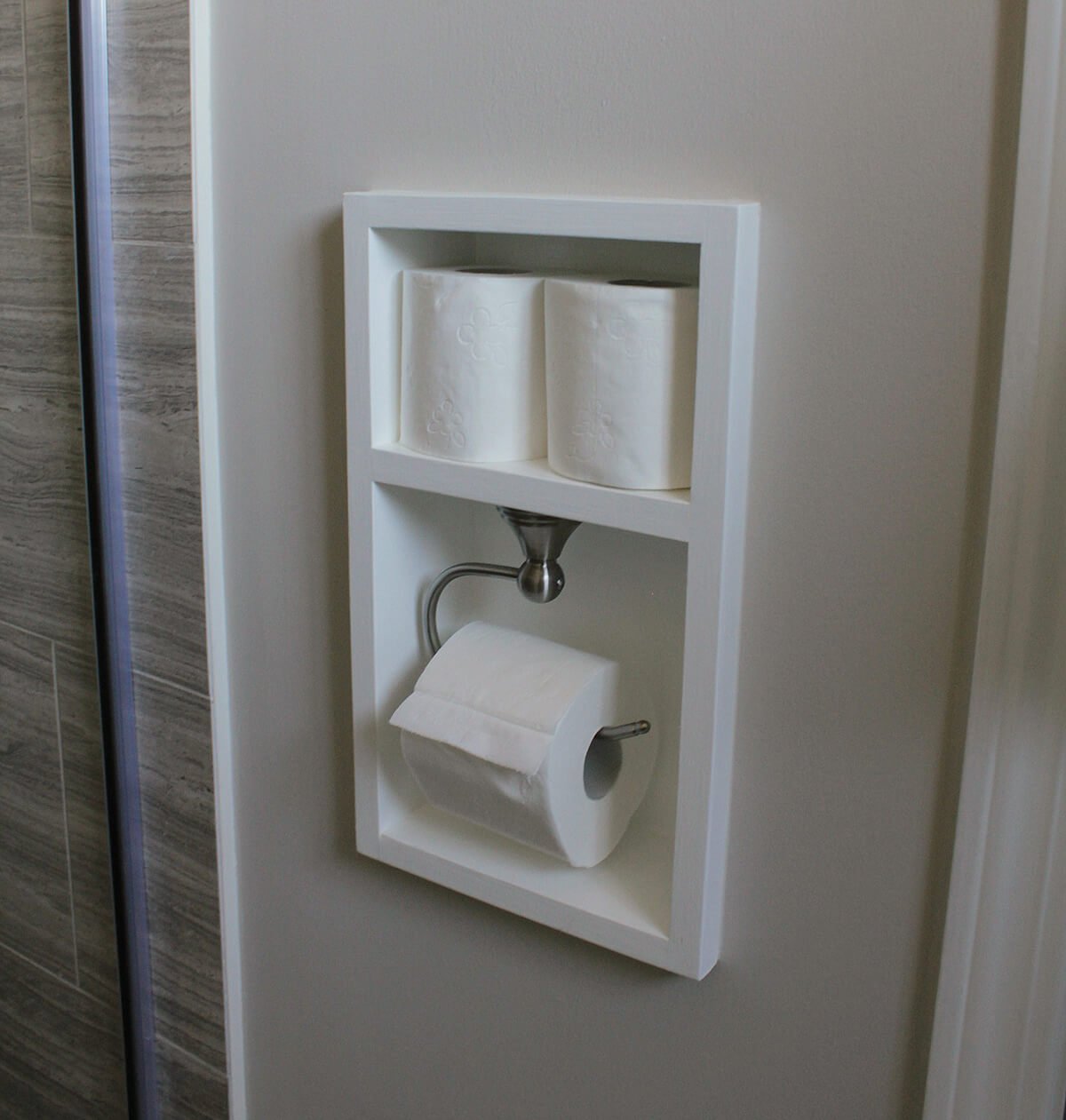 4. Concrete Shower Wall with Recessed Storage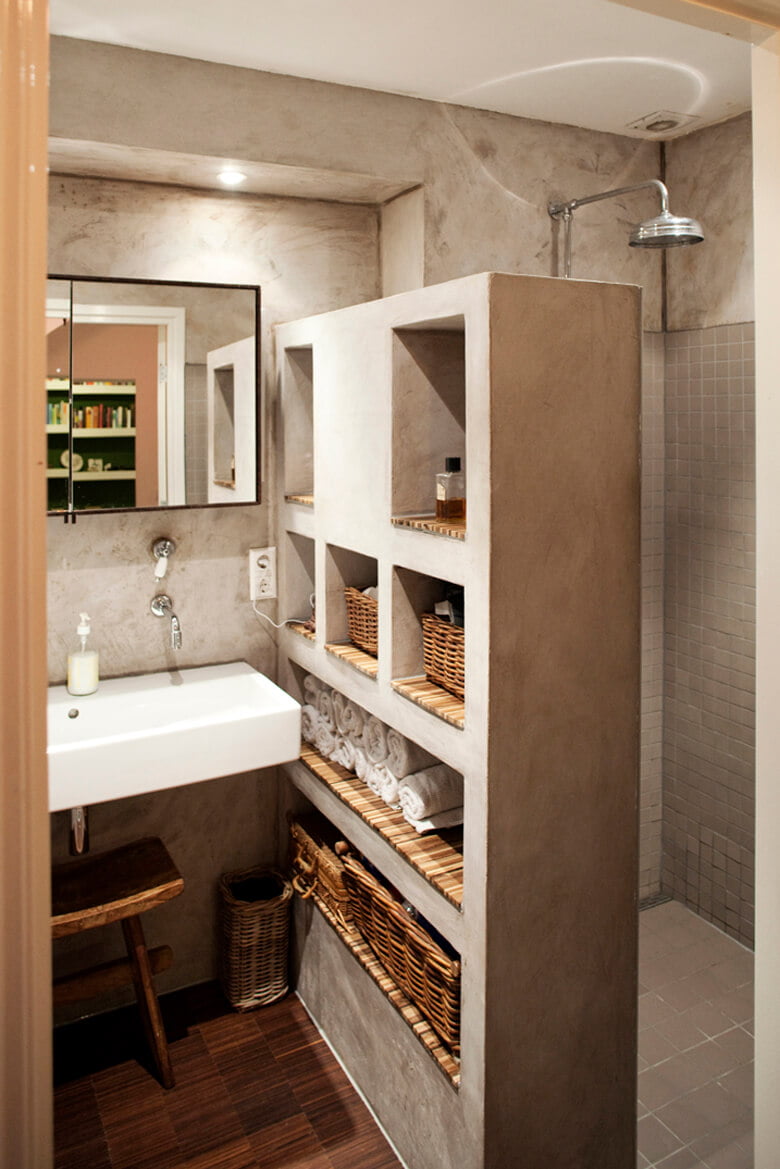 5. Built-in Shower Storage Columns with Decorative Tile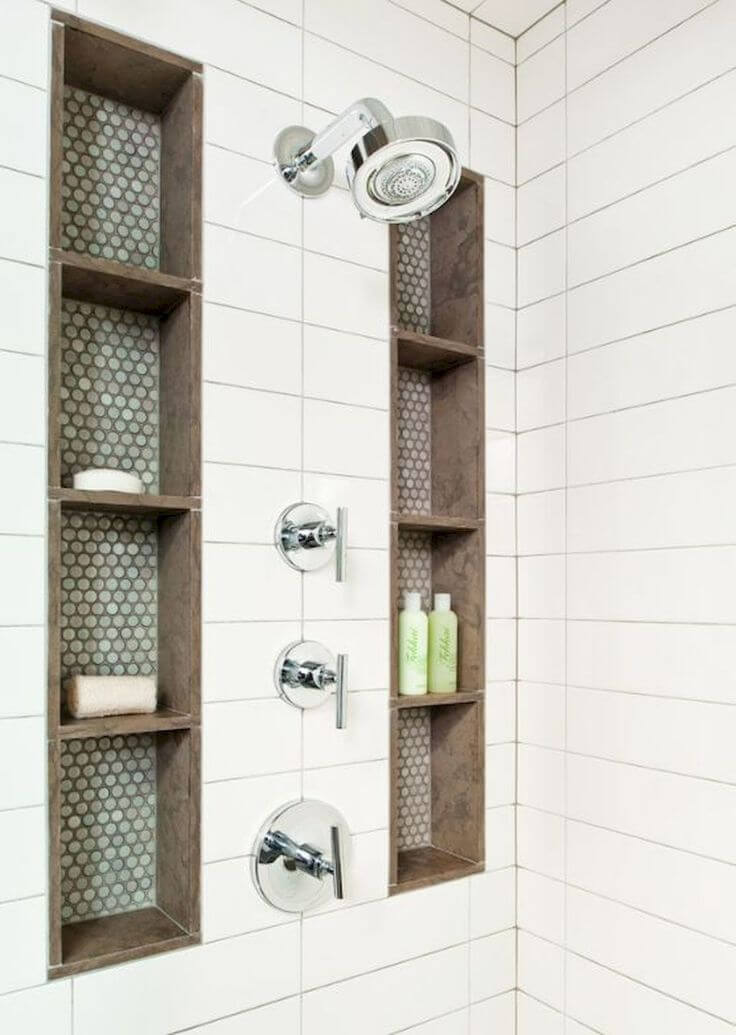 6. Hidden Pull-out Shelving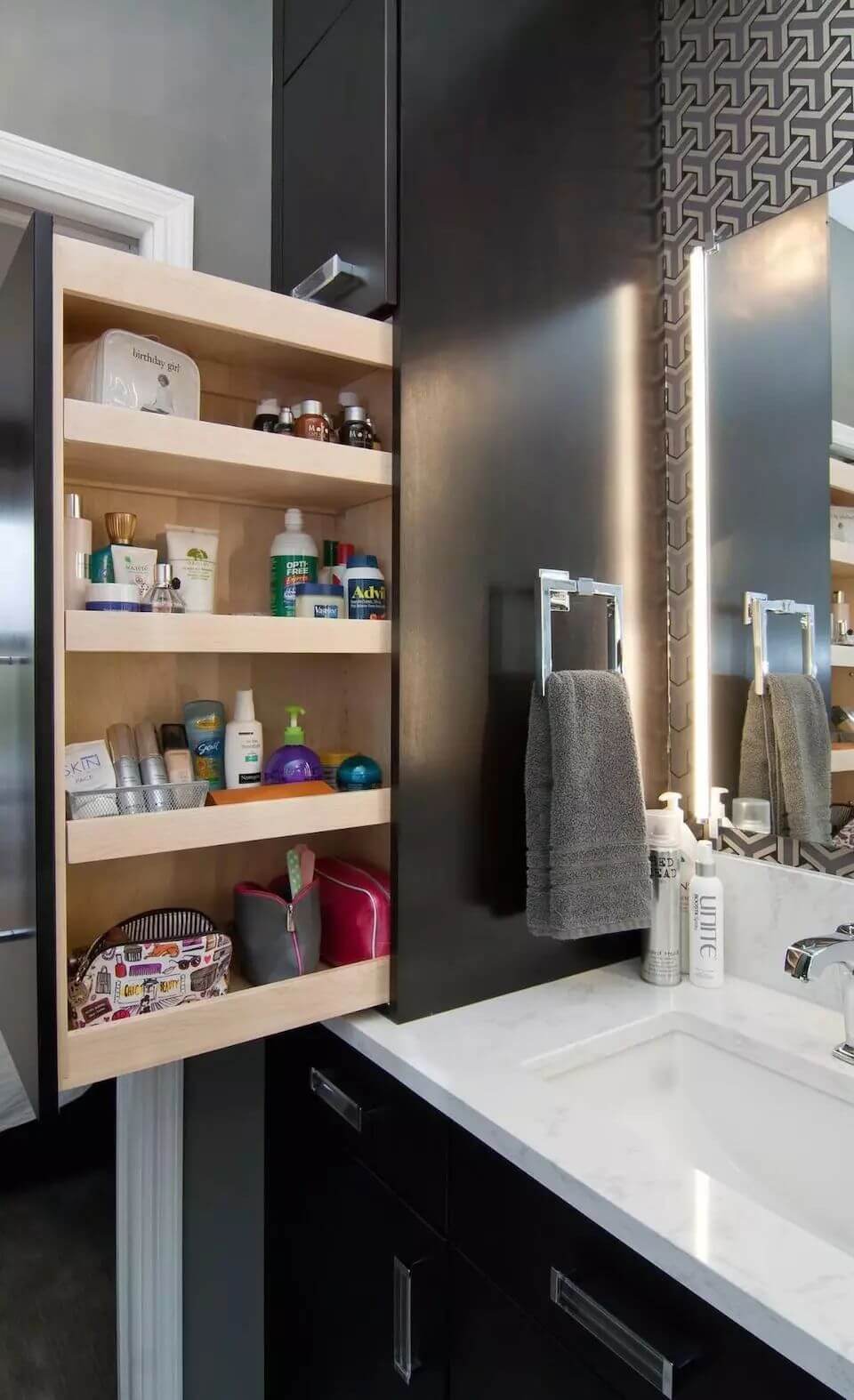 7. Recessed Shelves with a Frame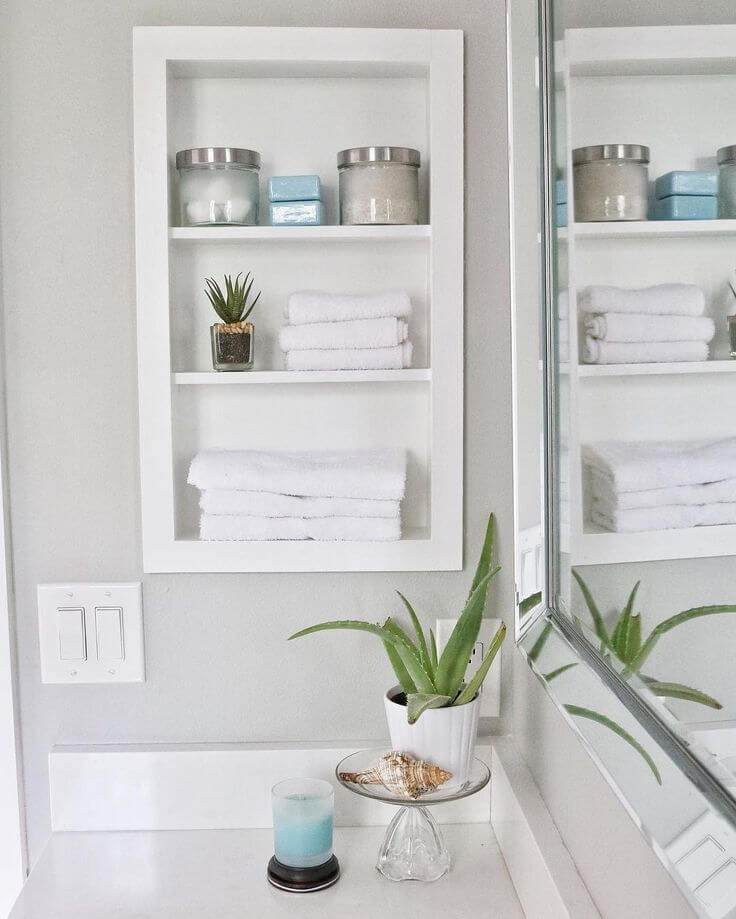 8. Extra Tall Medicine Cabinet with Wooden Door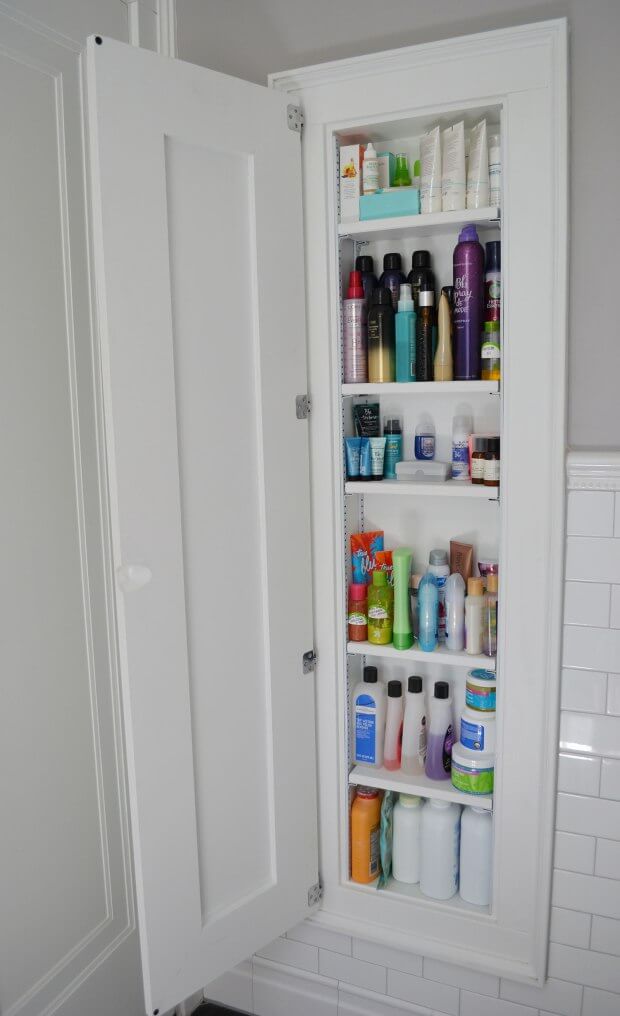 9. Built-in Wooden Shelves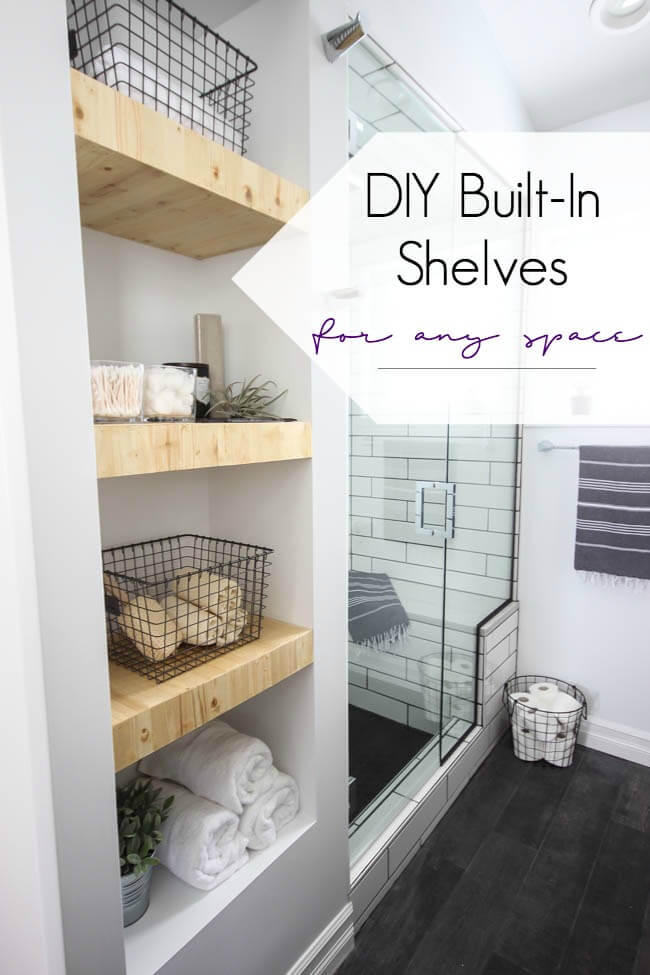 10. Tiny Recessed Marble Shelves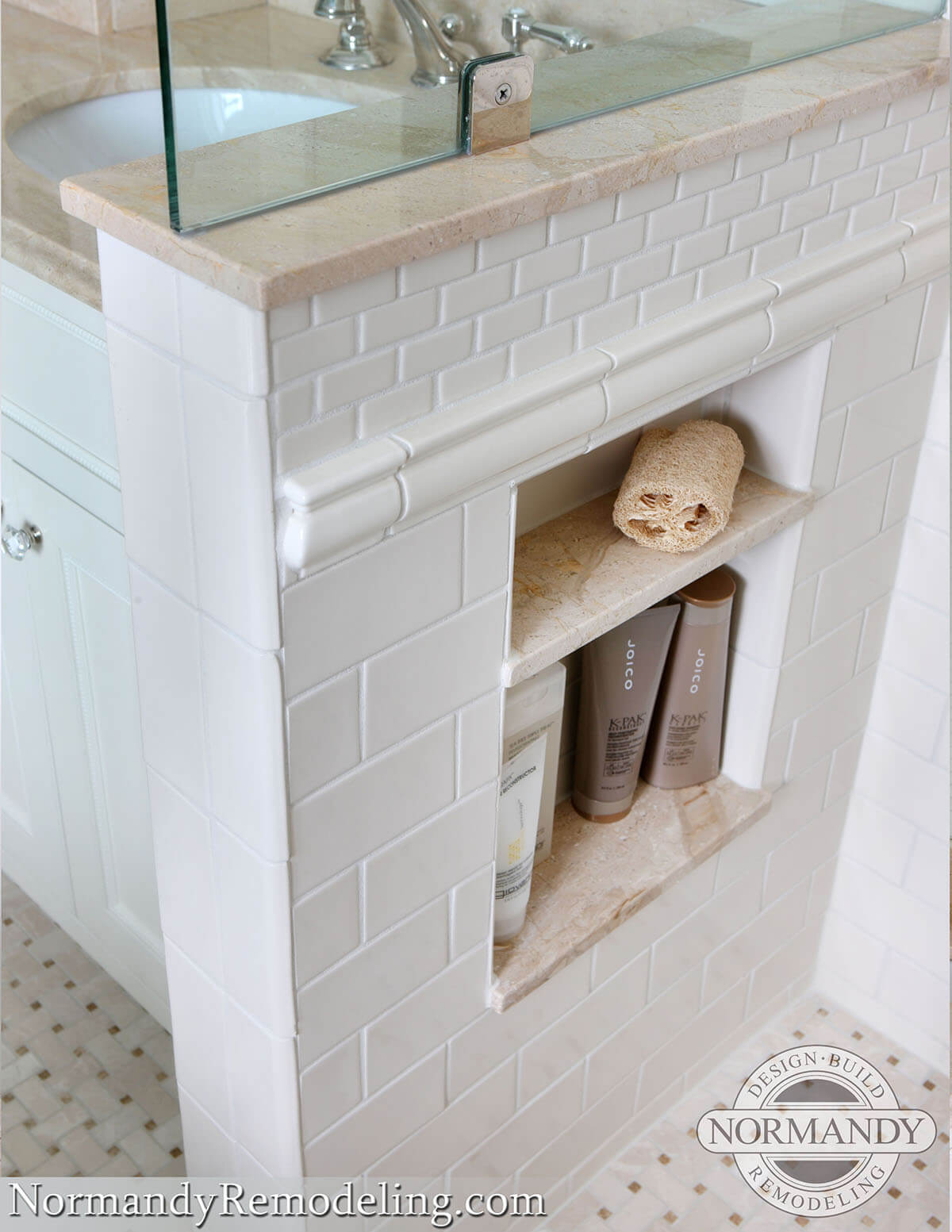 11. Built-in Open-face Wooden Cabinet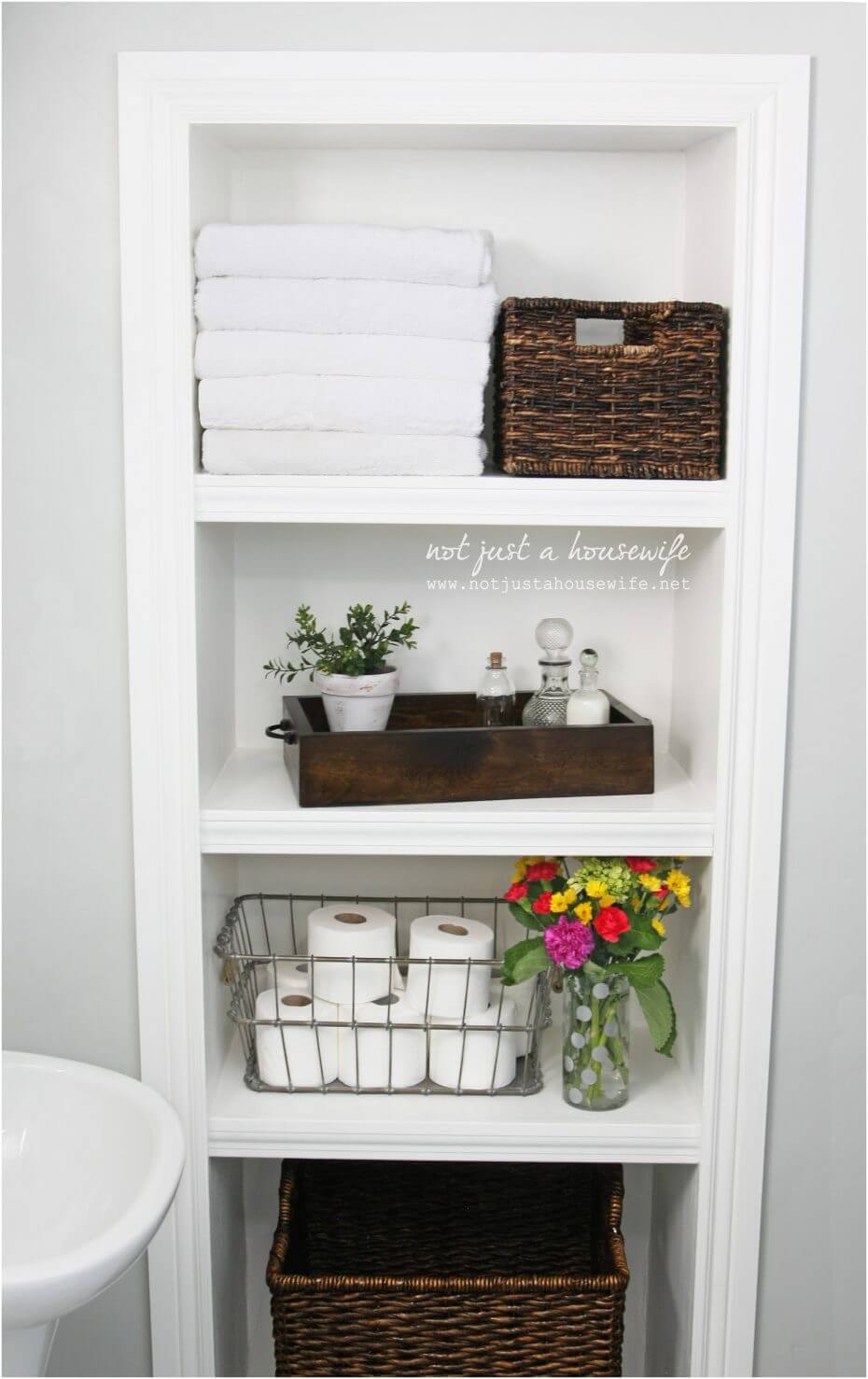 12. Over-the-toilet Storage Shelves with Molding Accent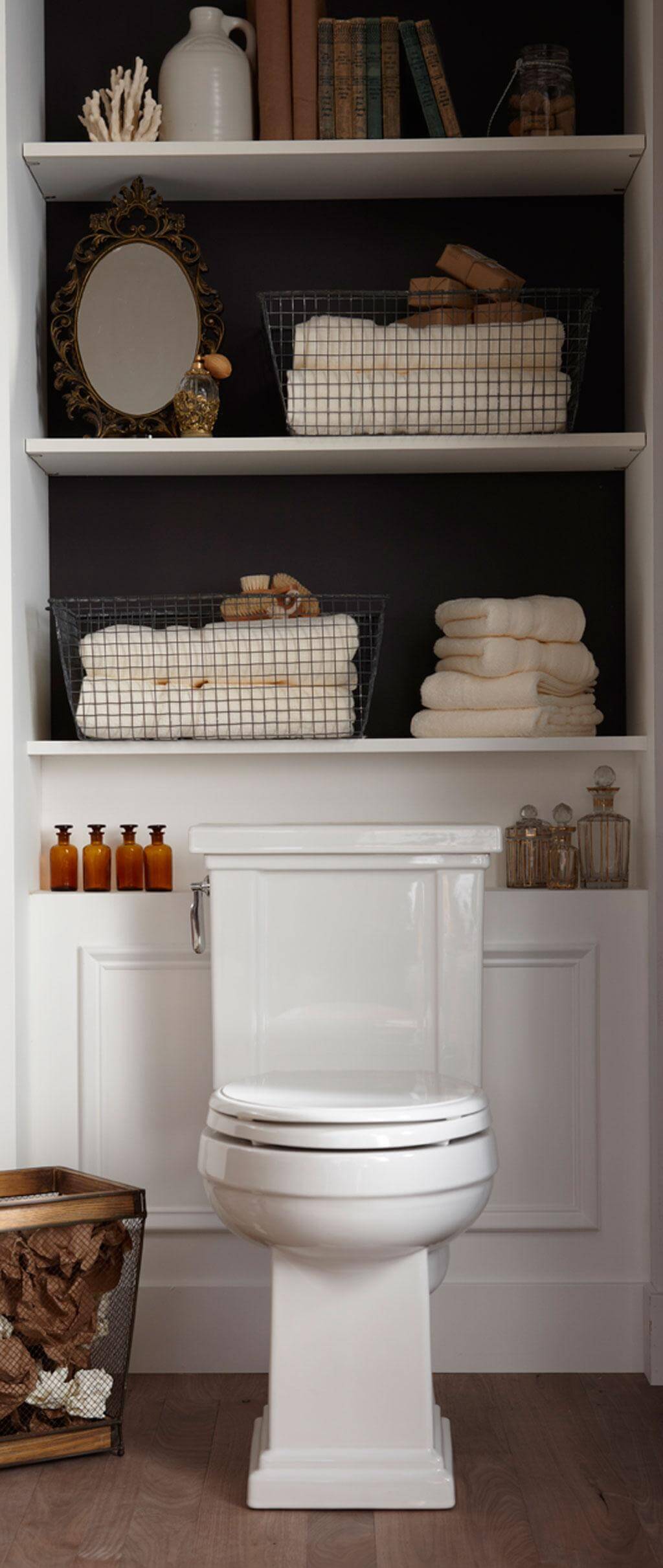 13. Hidden Shelf and Hamper Drawers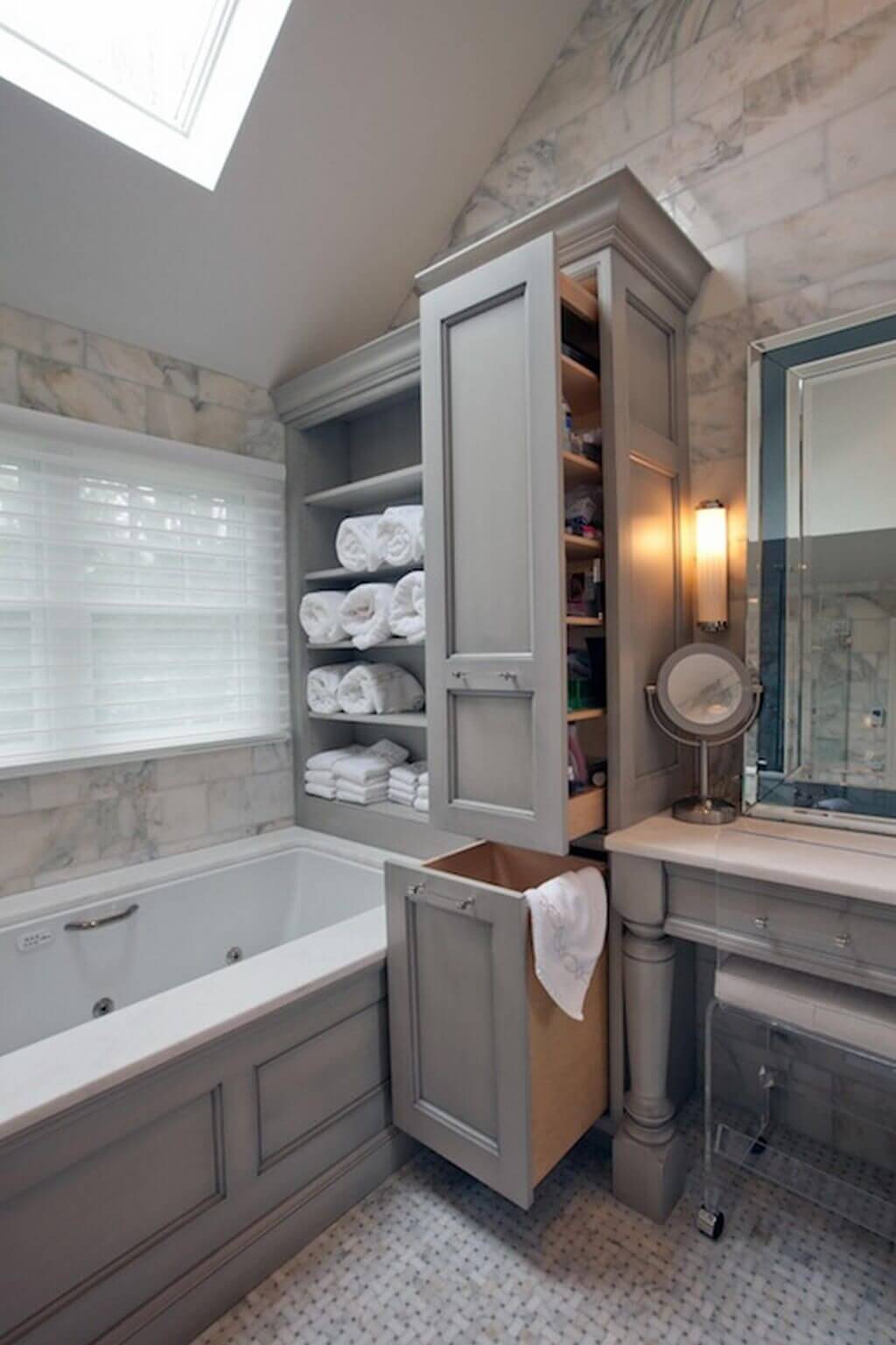 14. Modern Shelves with Shower Wall Extension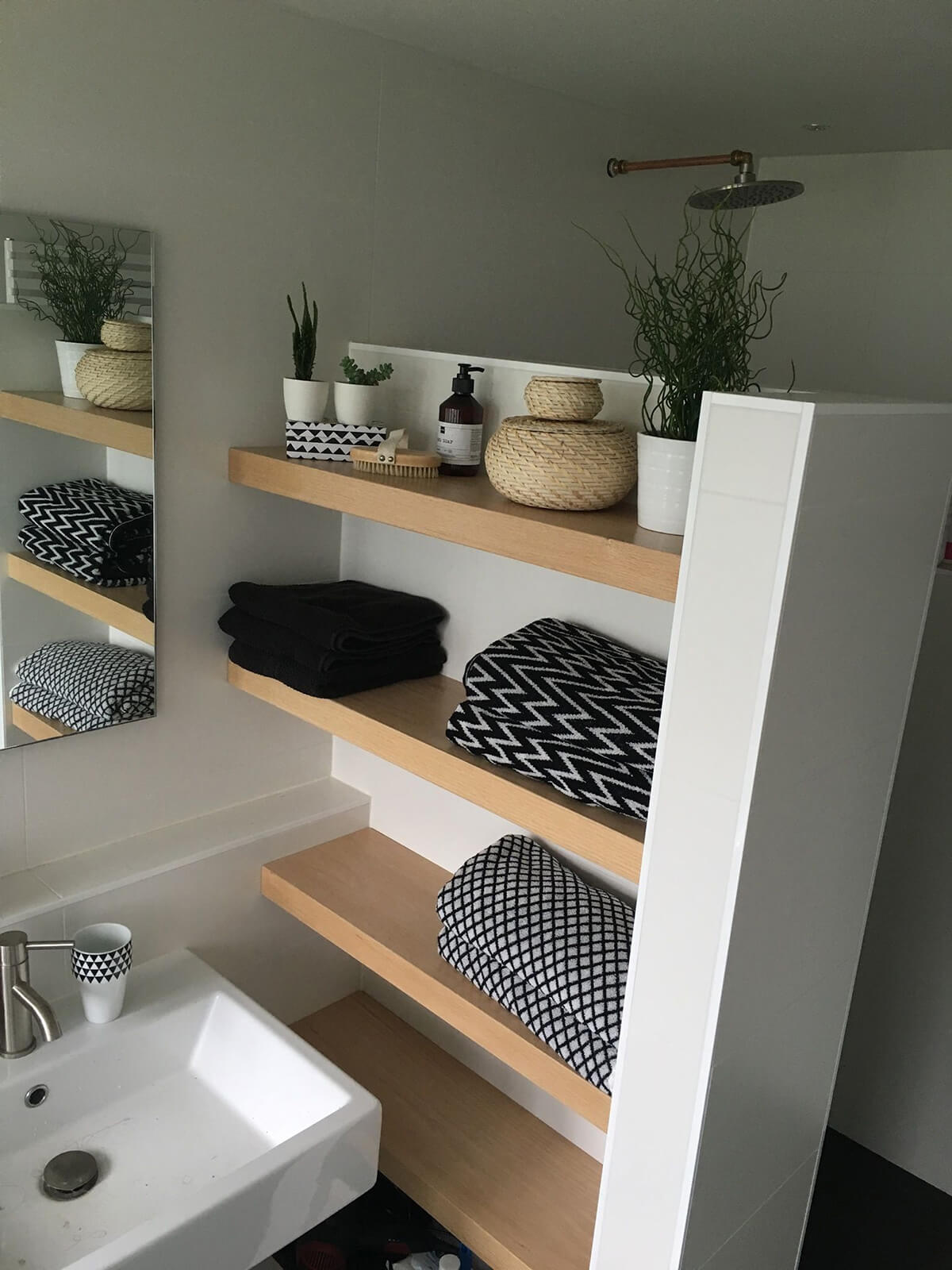 15. Bath Mirror Pullout Storage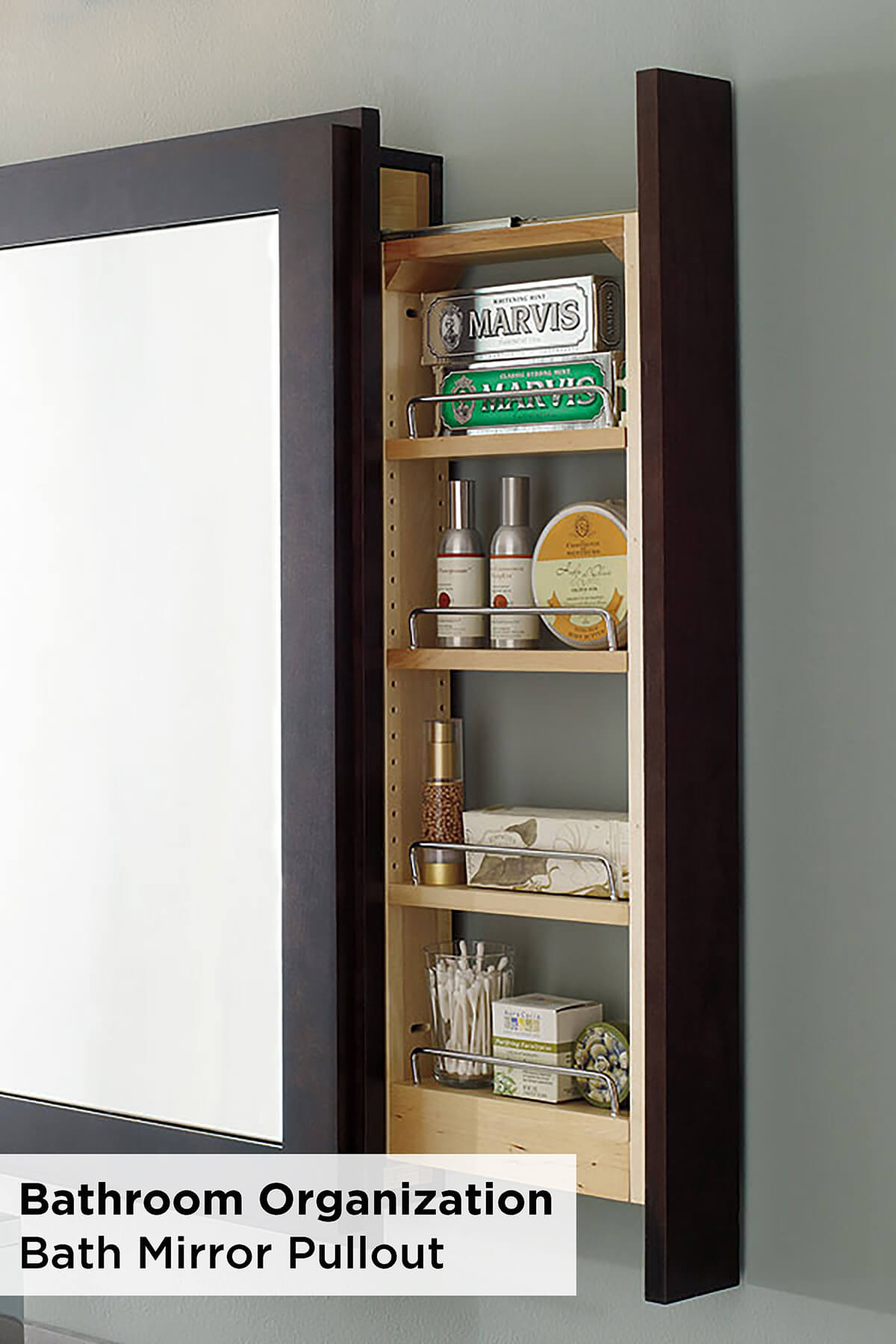 16. Built-in Minimalist Shelves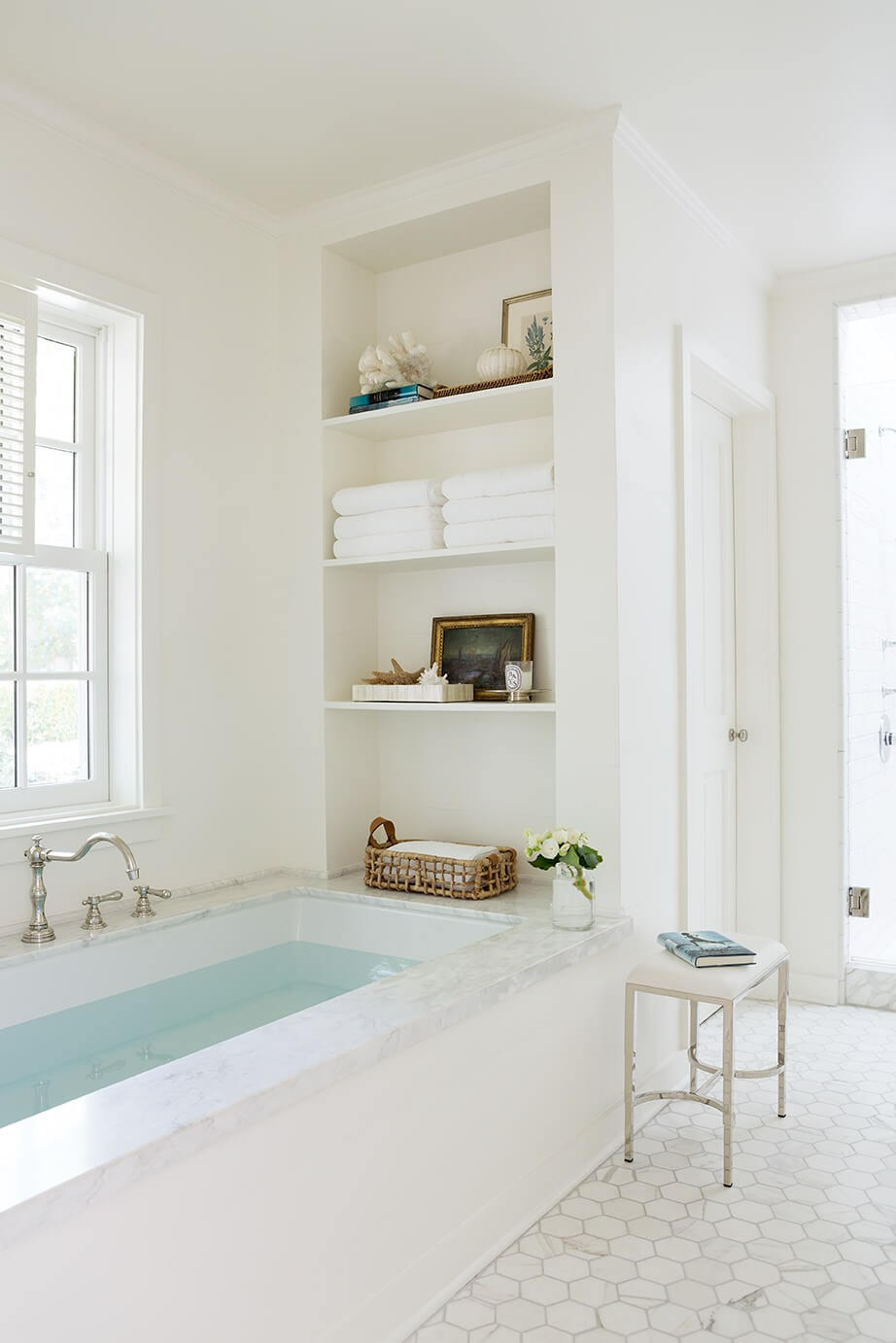 17. Recessed Shower Shelf with Polka Dot Tile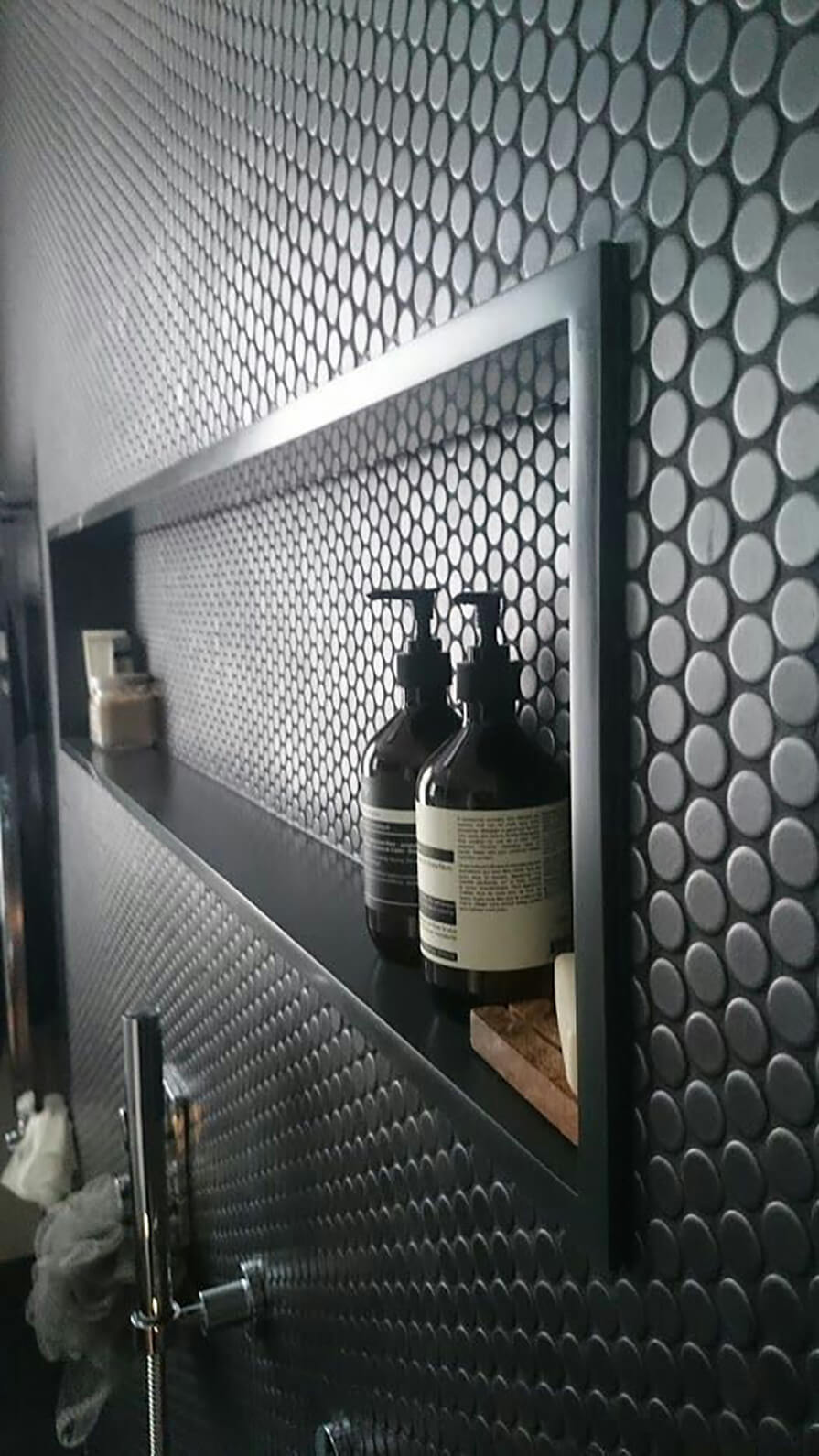 18. Built-in Tiled Shelves with Honeycomb Accent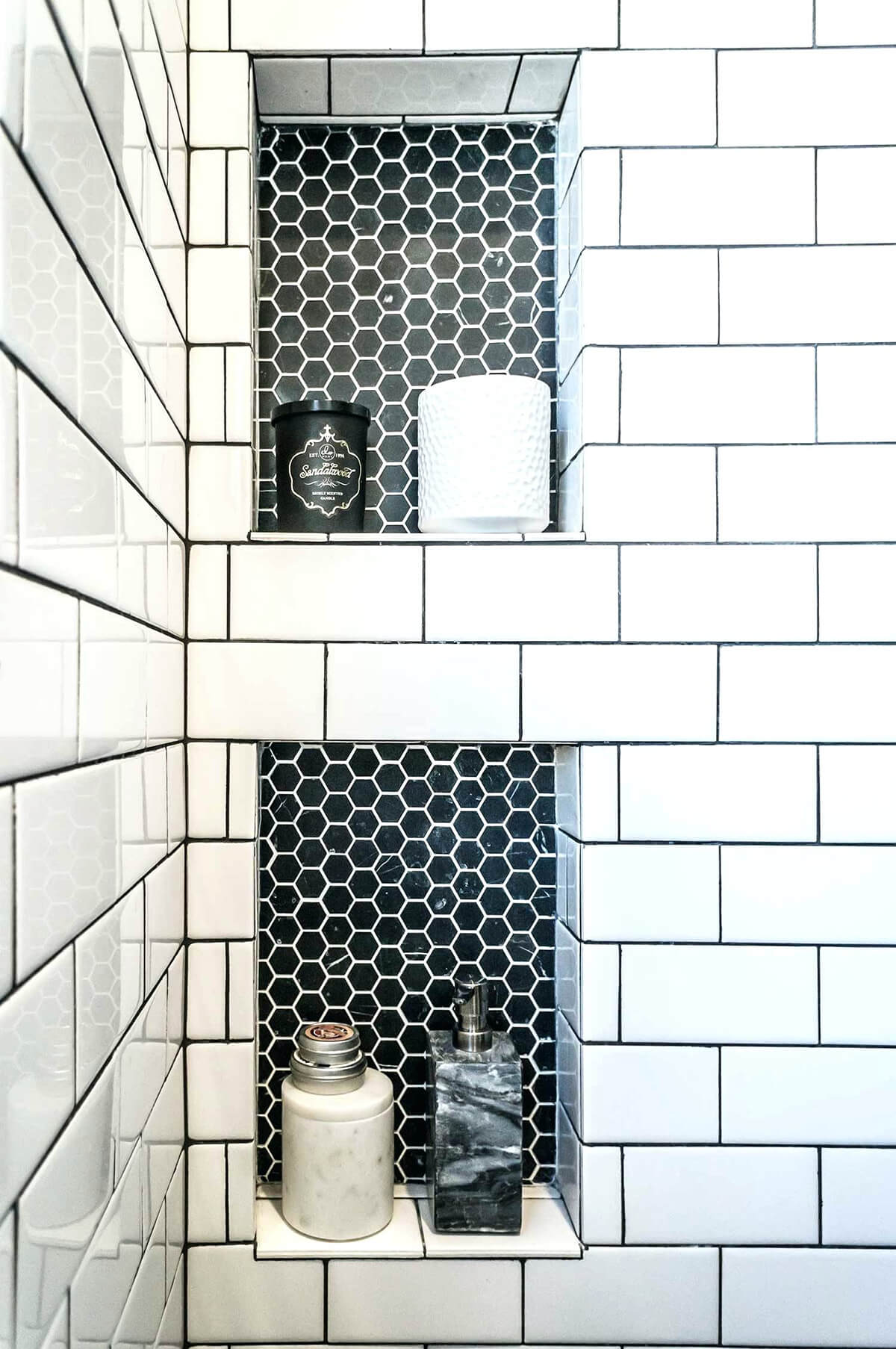 19. Open-faced Linen Closet with Distressed Wood Shelves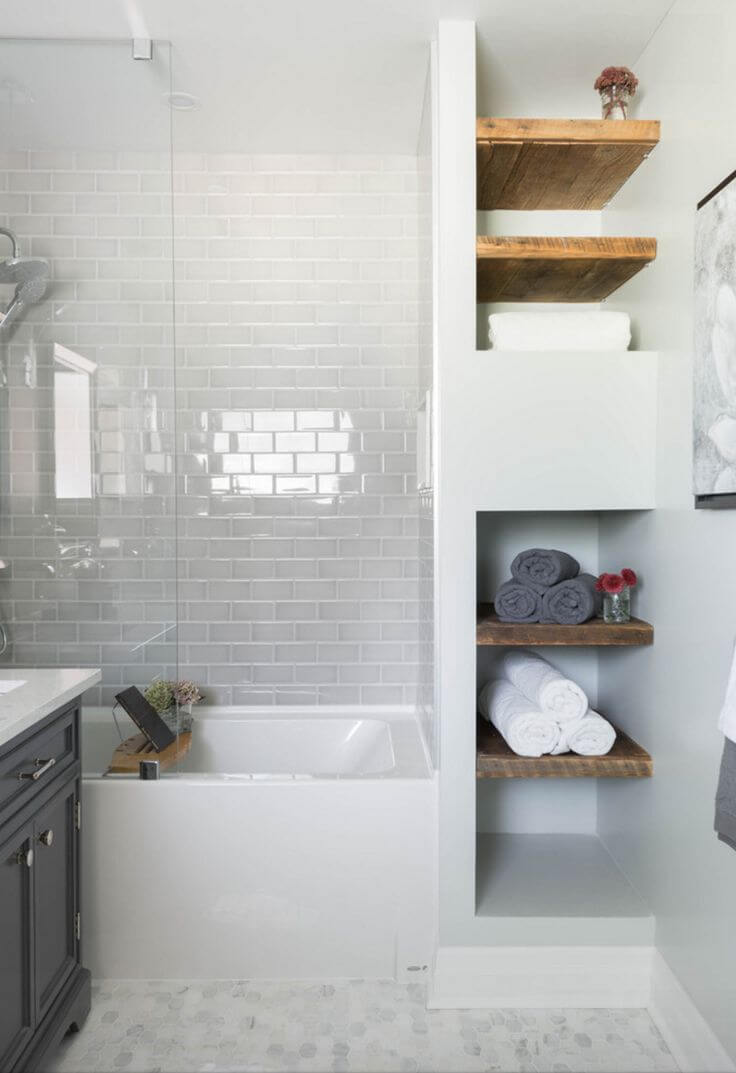 20. Invisible Pull-out Storage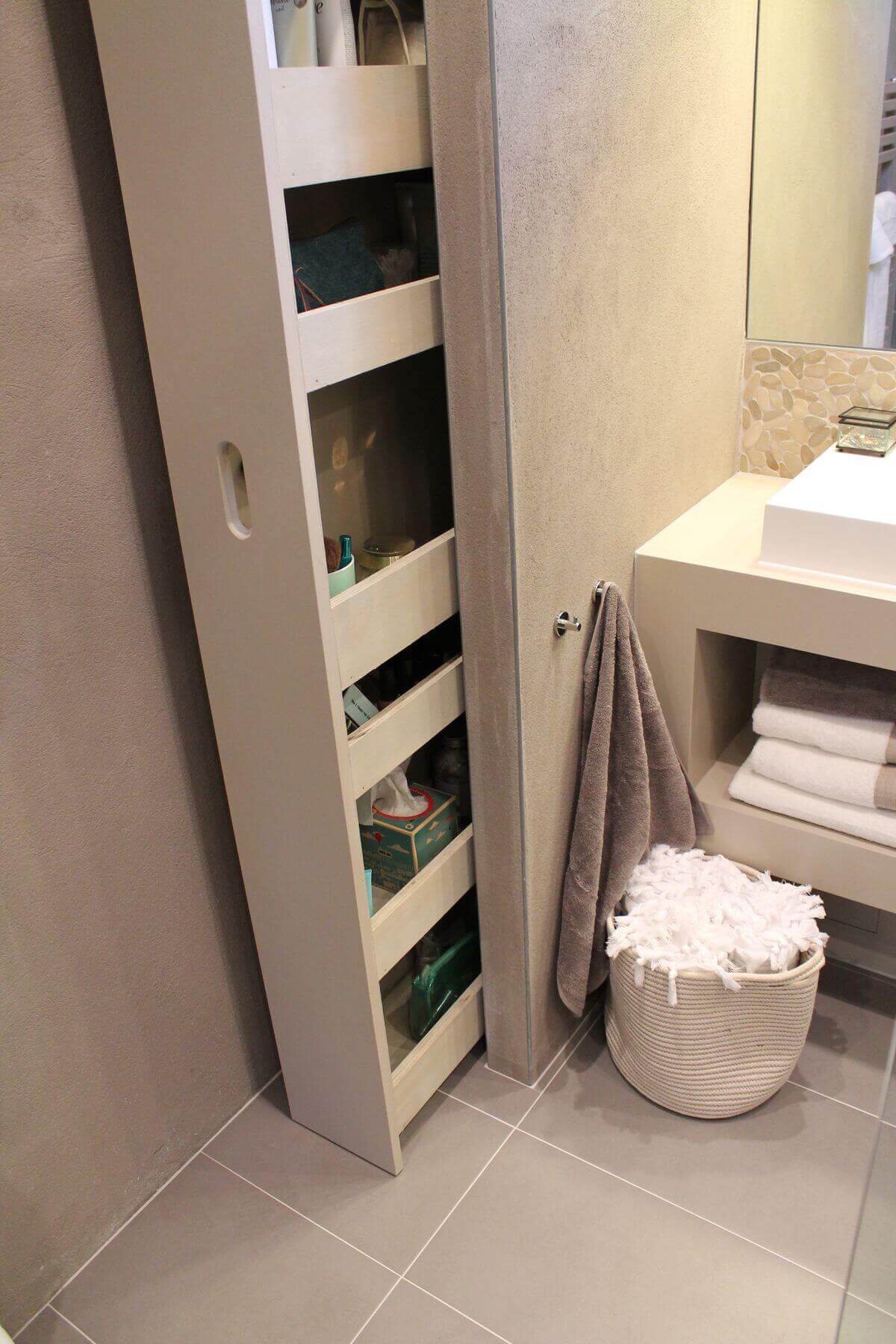 21. Tiled Floating Built-in Bathroom Shelf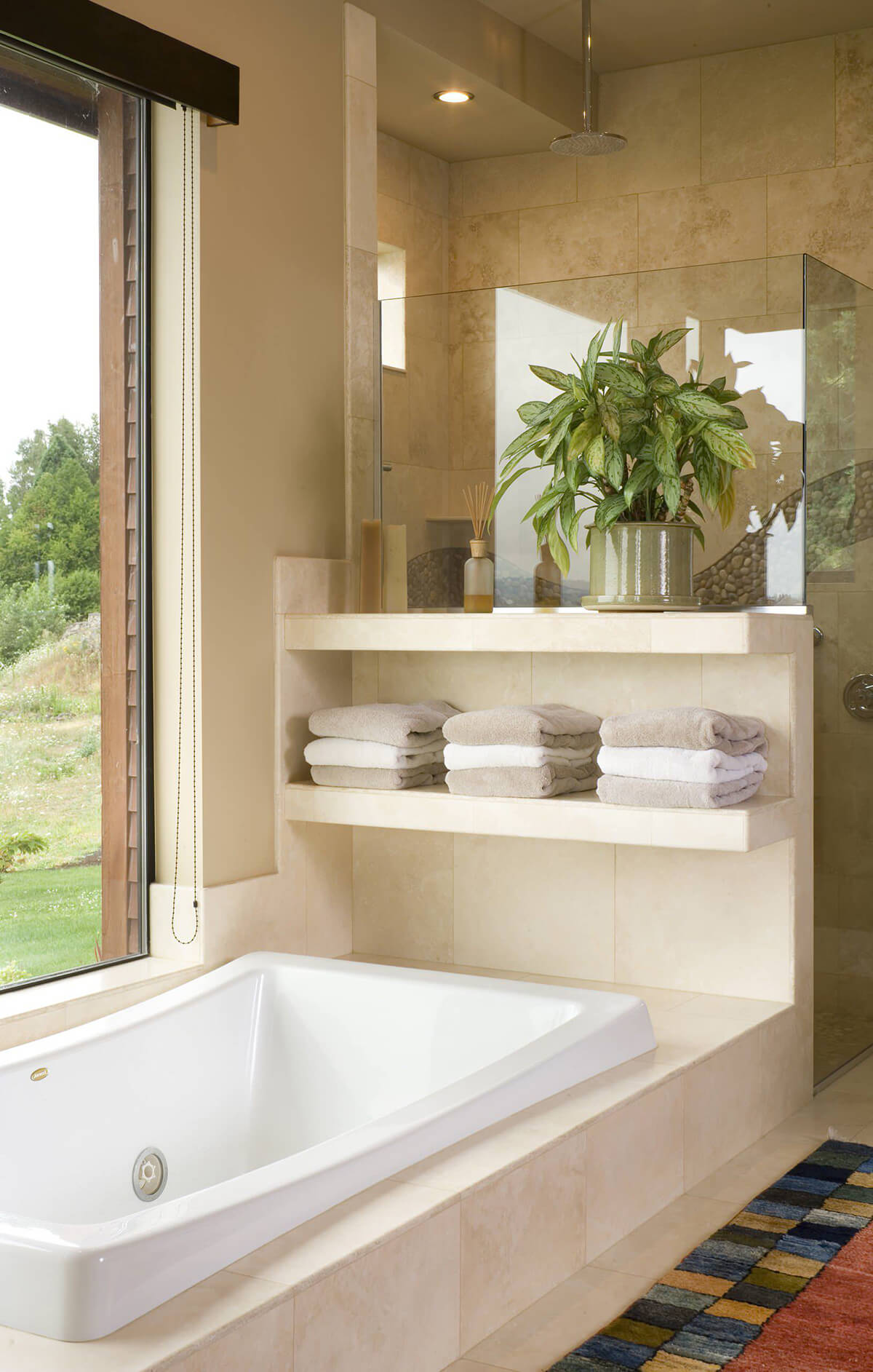 22. Built-in Natural Wood Shelving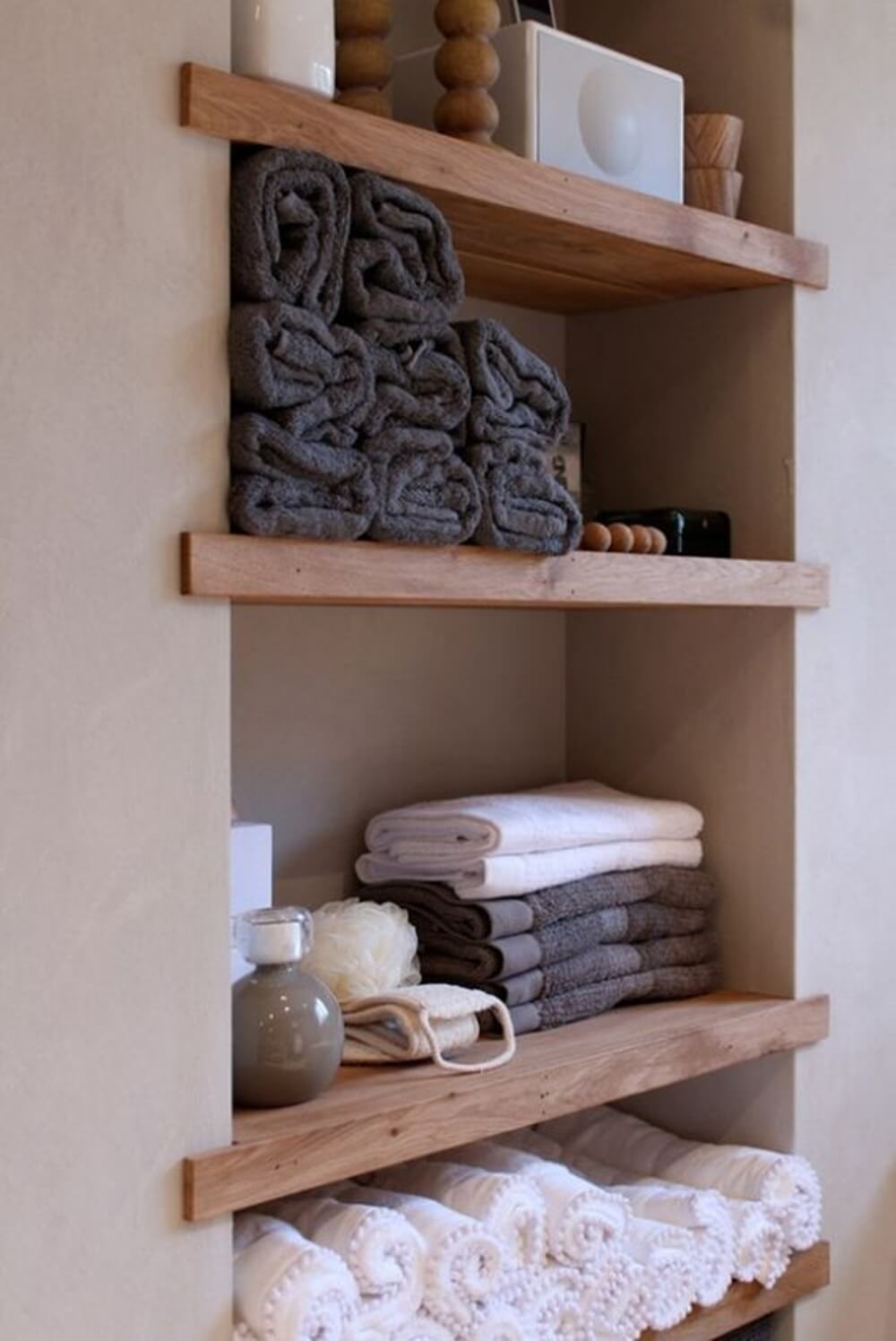 23. Recessed Storage with Adjustable Shelves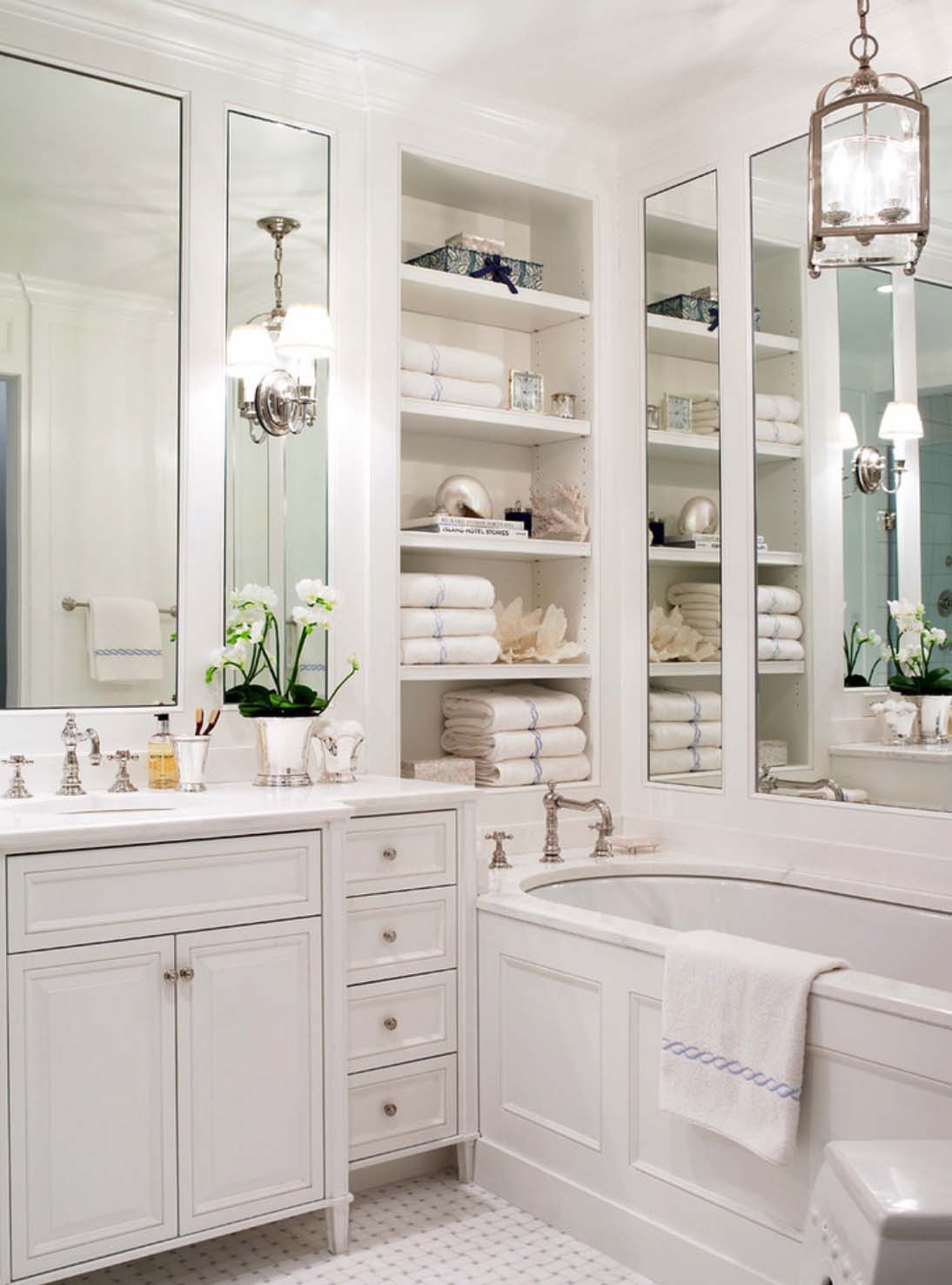 24. Built-in Shelves and Cupboard Column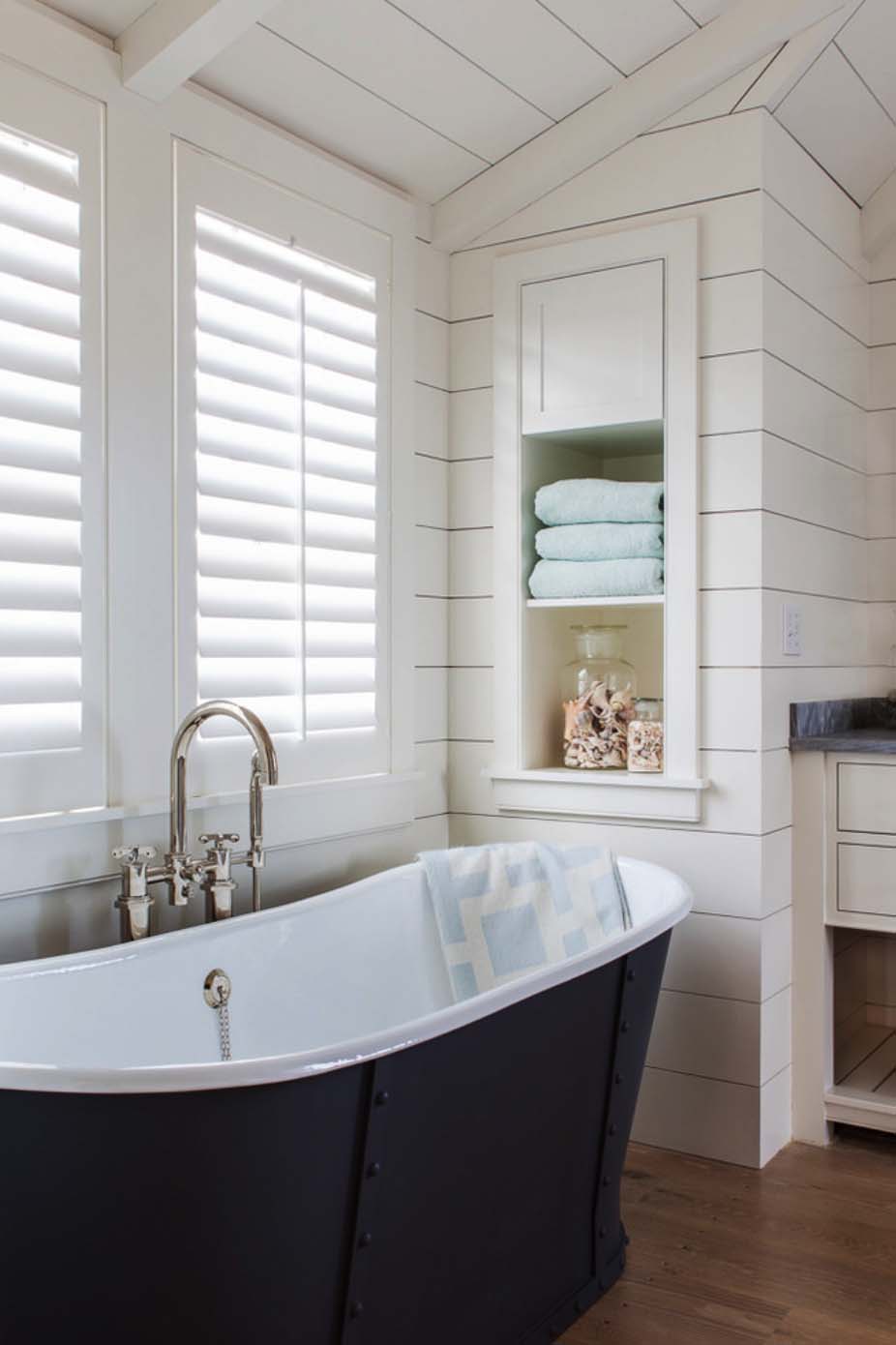 25. Thin-to-thick Shelves on a Tiled Wall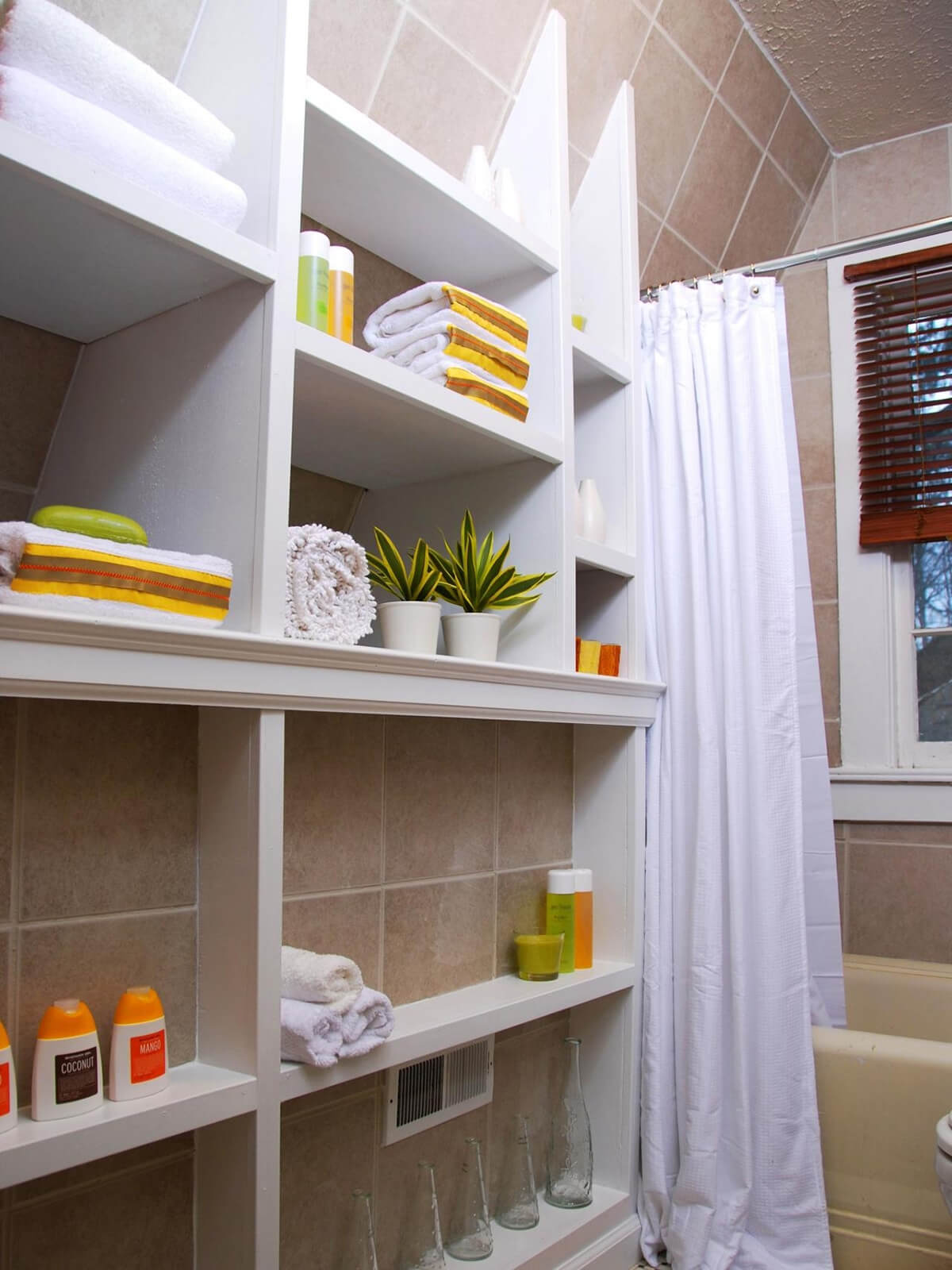 Our Favorite Farmhouse Storage Items to buy on Amazon