It's the rare household that isn't wanting for a bit of extra living space these days. Over time, we acquire more and more stuff; then comes the endless searching for places to put it. More often than not, our kitchens are bursting, our basements are heaving (if you're lucky enough to have one), and our attics are straining under the weight of things we've been amassing for years. Even after a big purge, most people still find they have essentials that they don't have the space to store effectively.
25+ Essential Built-in Storage Ideas for Serious Space-Saving

This is where we come in with our best built-in storage ideas of the season. In every home, there is plenty of unused space that can be identified and harnessed with a little thought and creativity. We have built-in storage ideas for the entire spectrum; pretty and practical solutions for everyday items, plus convenient and clever long-term storage for those seasonal items you need less often.
While some of these are DIY and others are best left to a professional, we think you'll find something to suit your particular needs and possibly ones you didn't even know you had. Have a look at our built-in storage ideas for some de-cluttering motivation and get ready to see your closet floors again!
1. Sliding Storage Space for Stowing Bathroom Necessities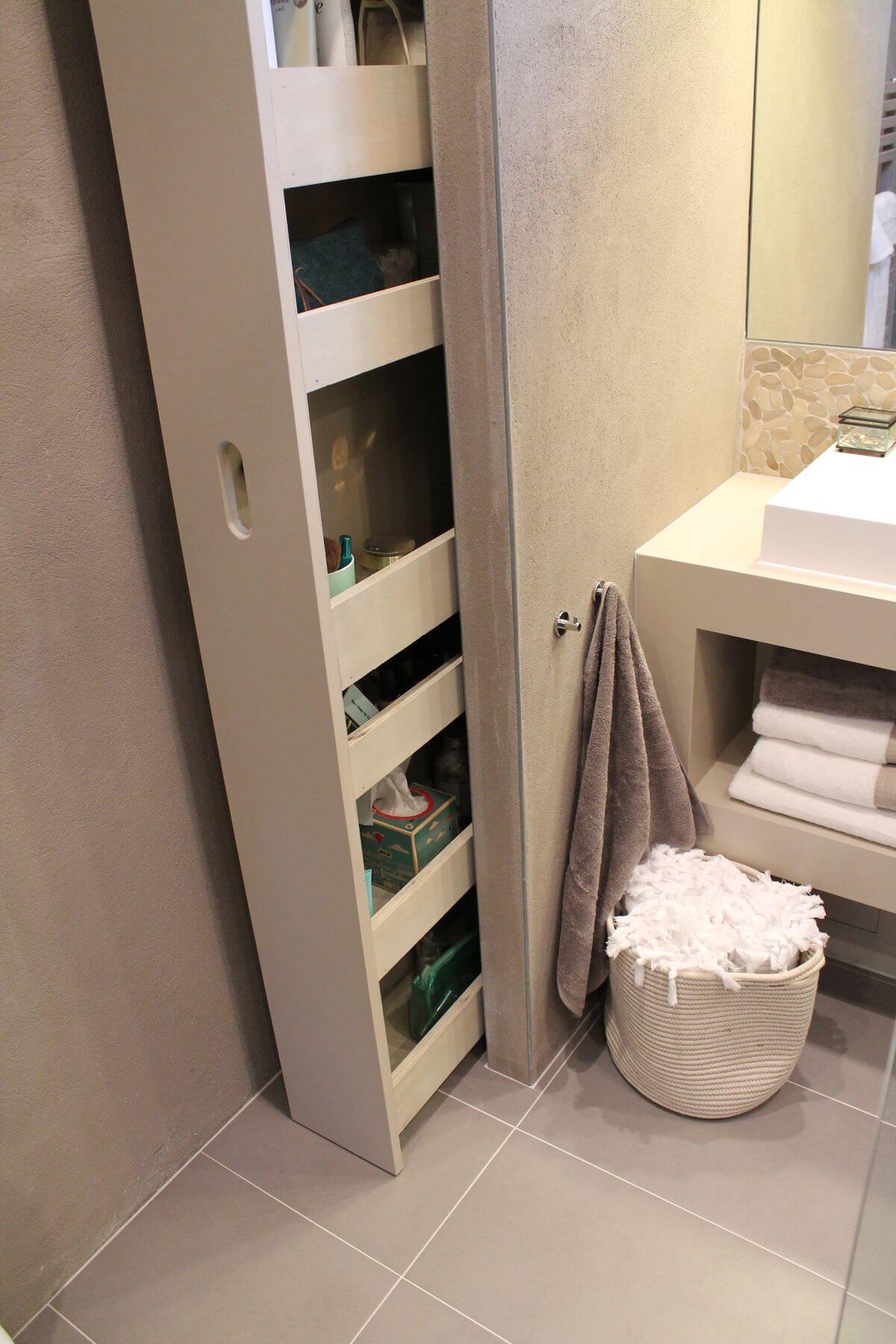 2. Sort and Hide Your Dirty Laundry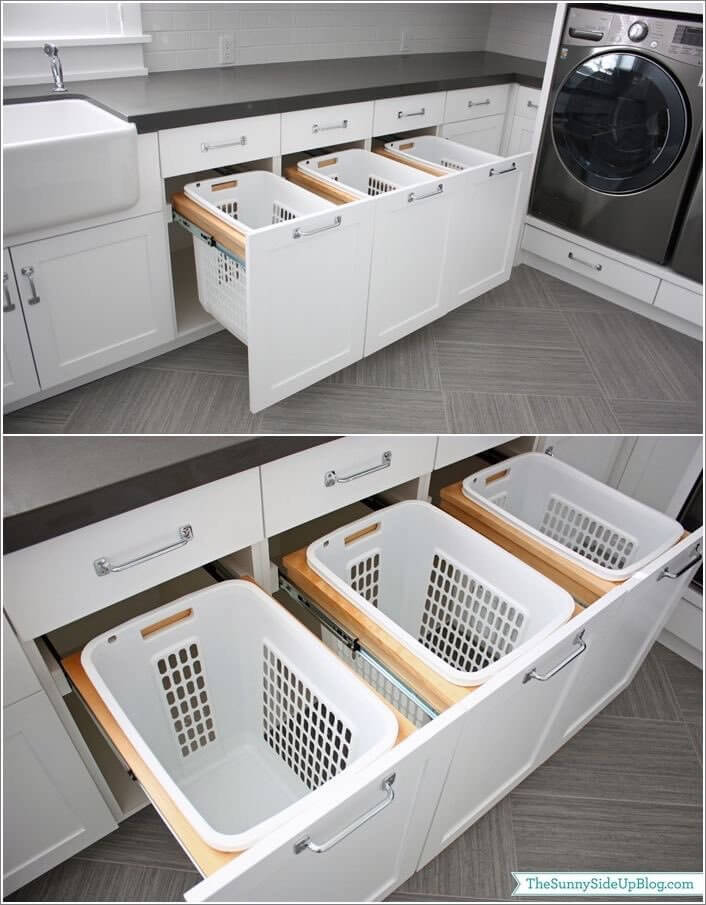 3. Closets Under Stairs for Coats and Shoes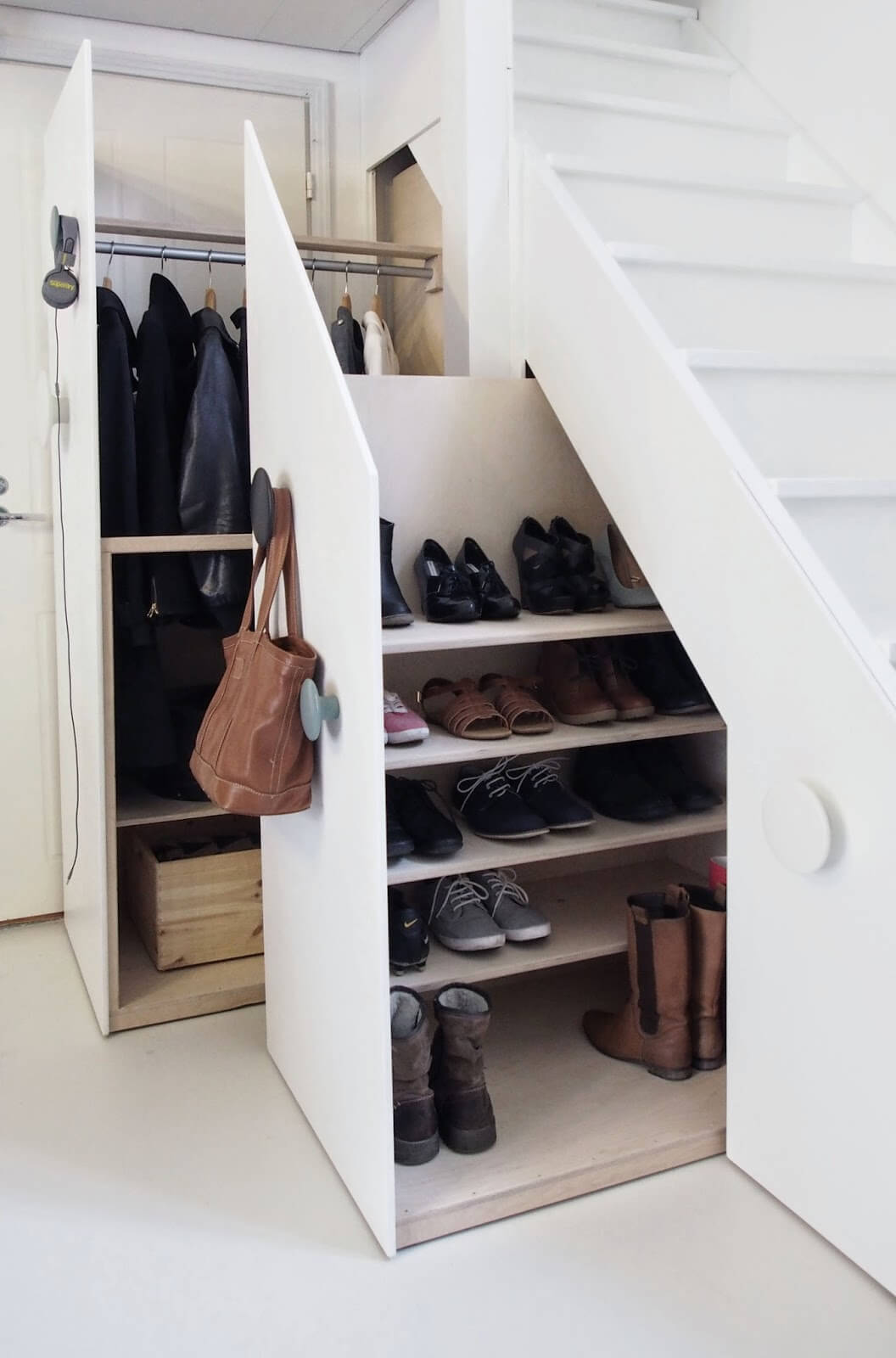 4. De-clutter Your Counter Space with Hidden Utensil Caddies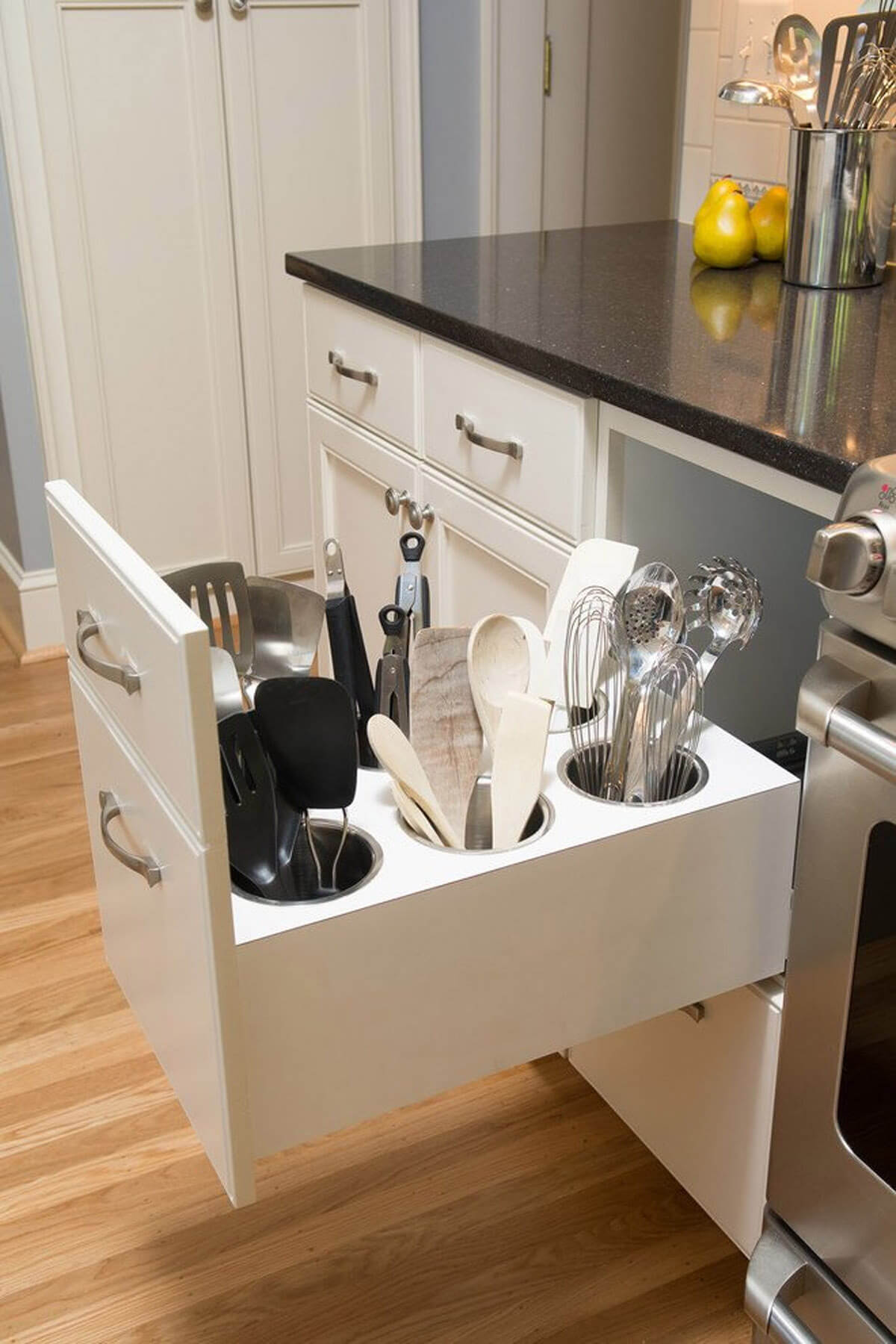 5. Hide Kitchen Electronics in a Flip-up Cabinet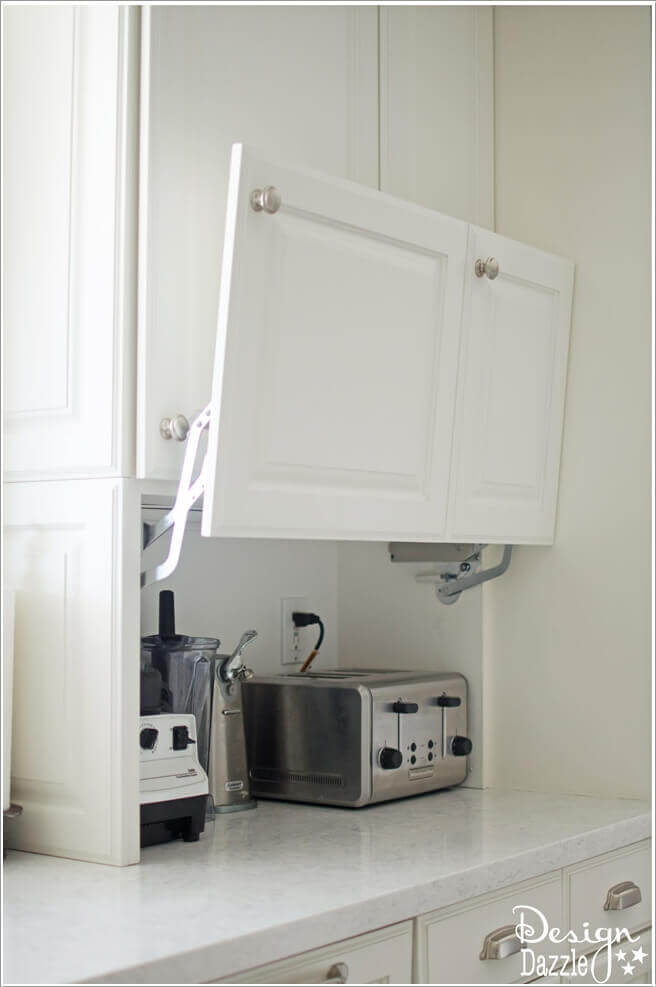 6. Zoom in on the Entertainment with Custom Cabinet Covers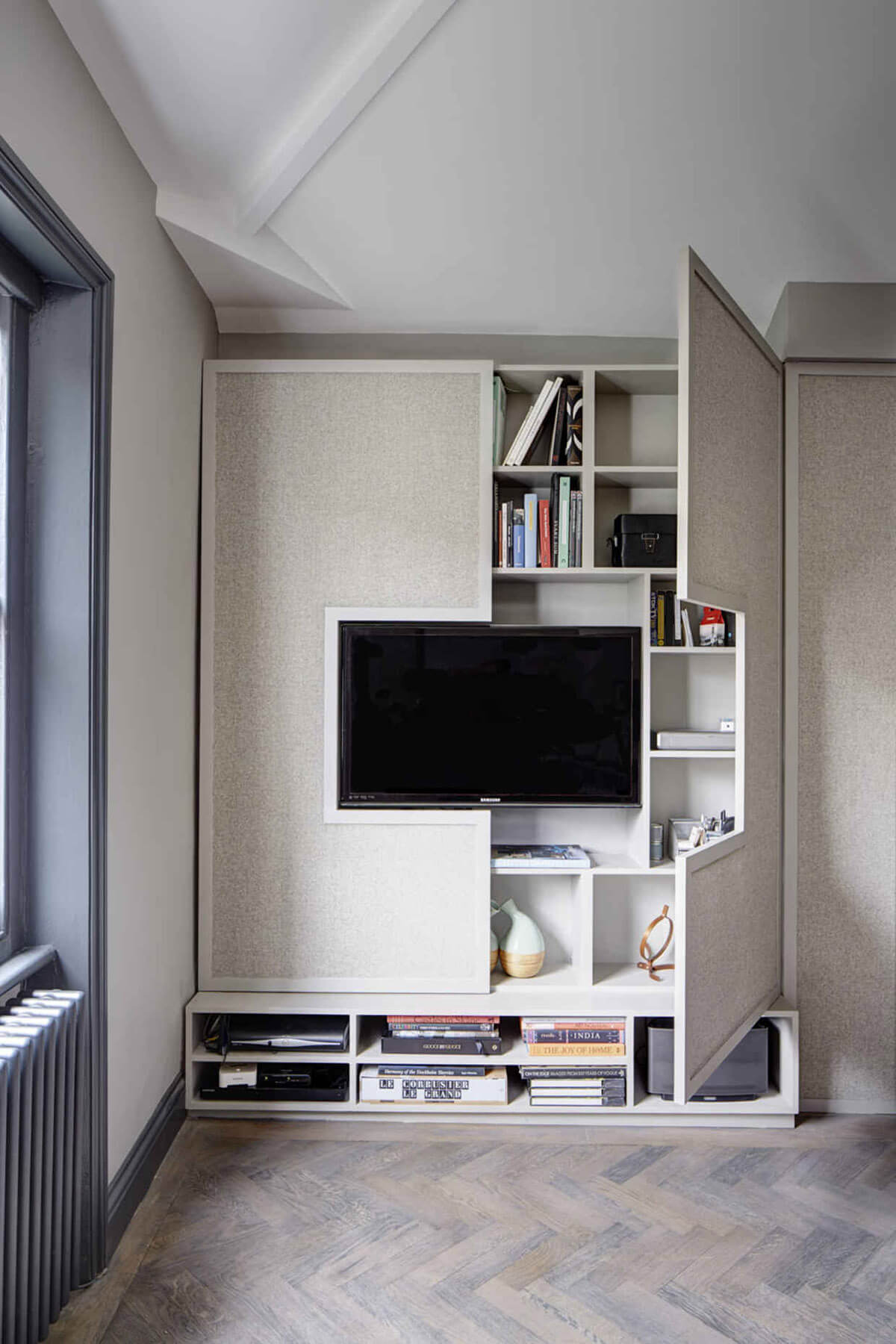 7. Stair Drawers: Expert Level Storage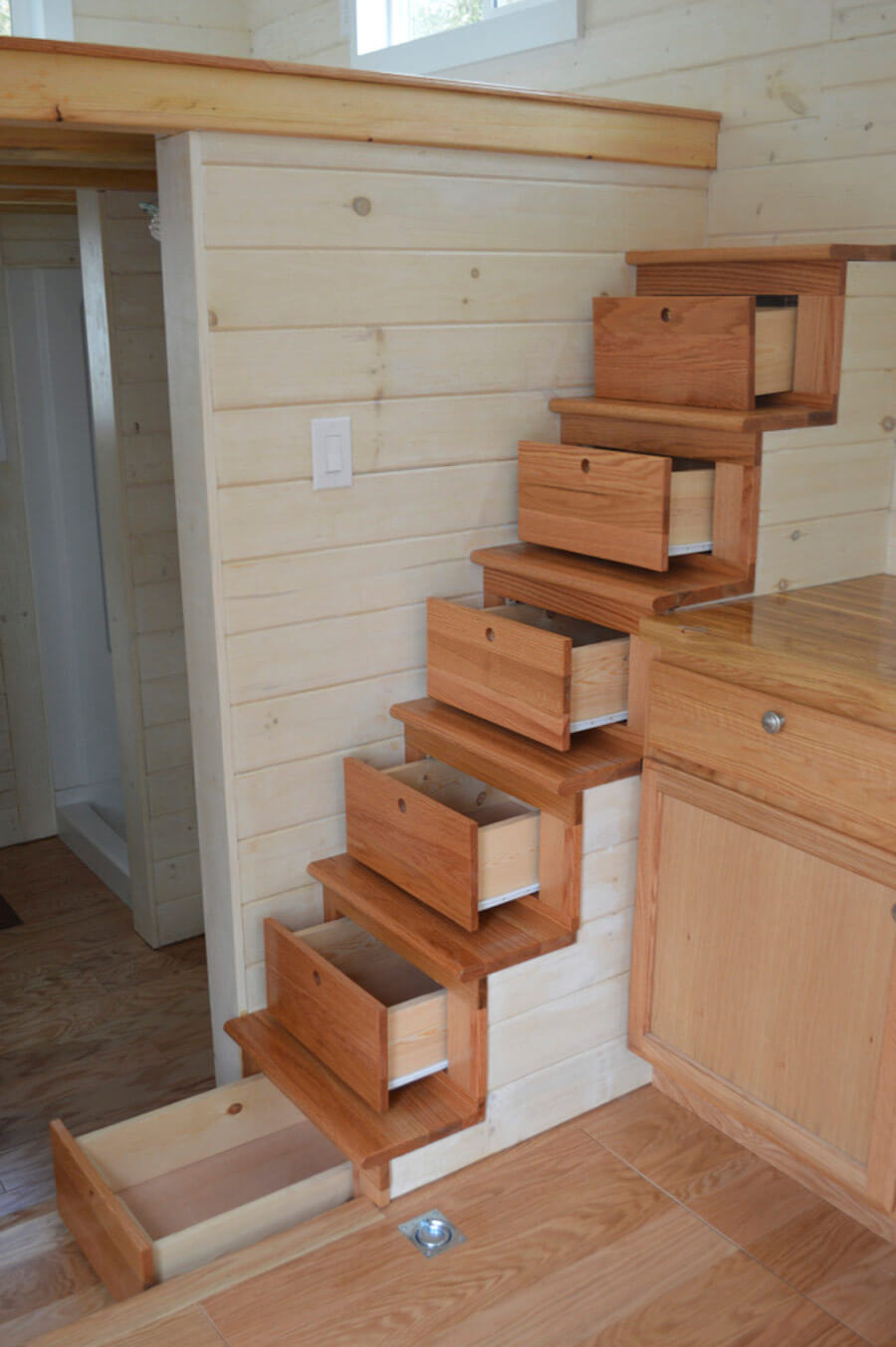 8. This Fold-up Ironing Board is a Closet Space-saving Essential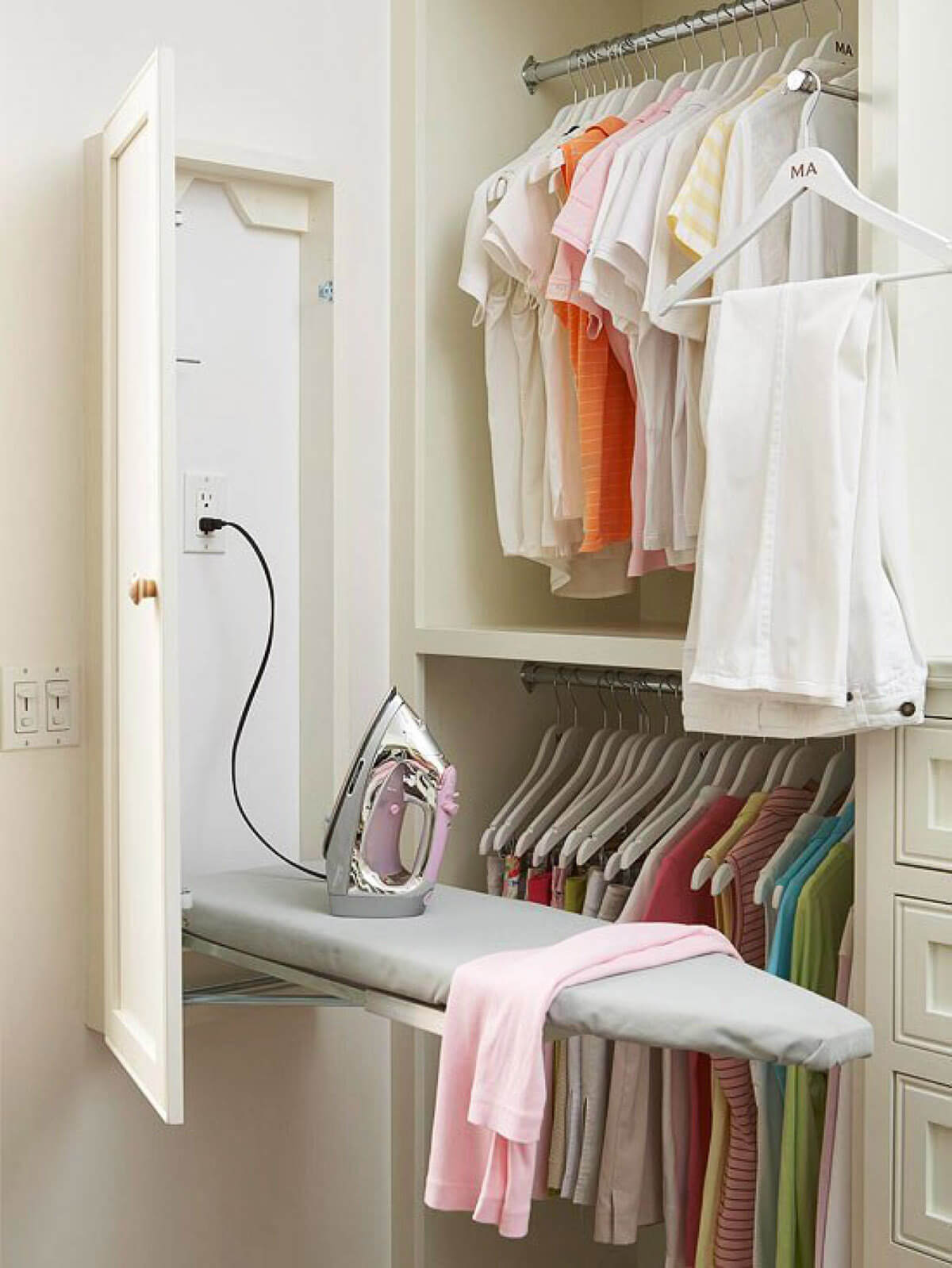 9. Recessed Bathroom Shelving Can Be Pretty and Functional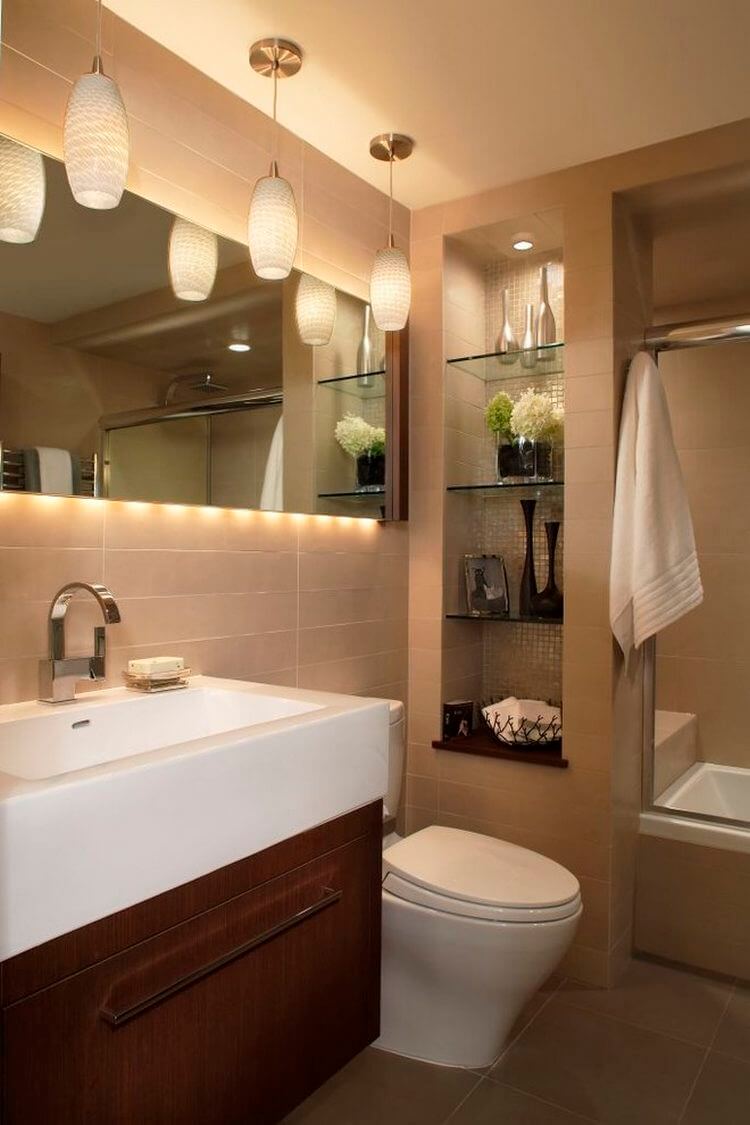 10. Custom Shelves and Hanging Space Maximize this Laundry Nook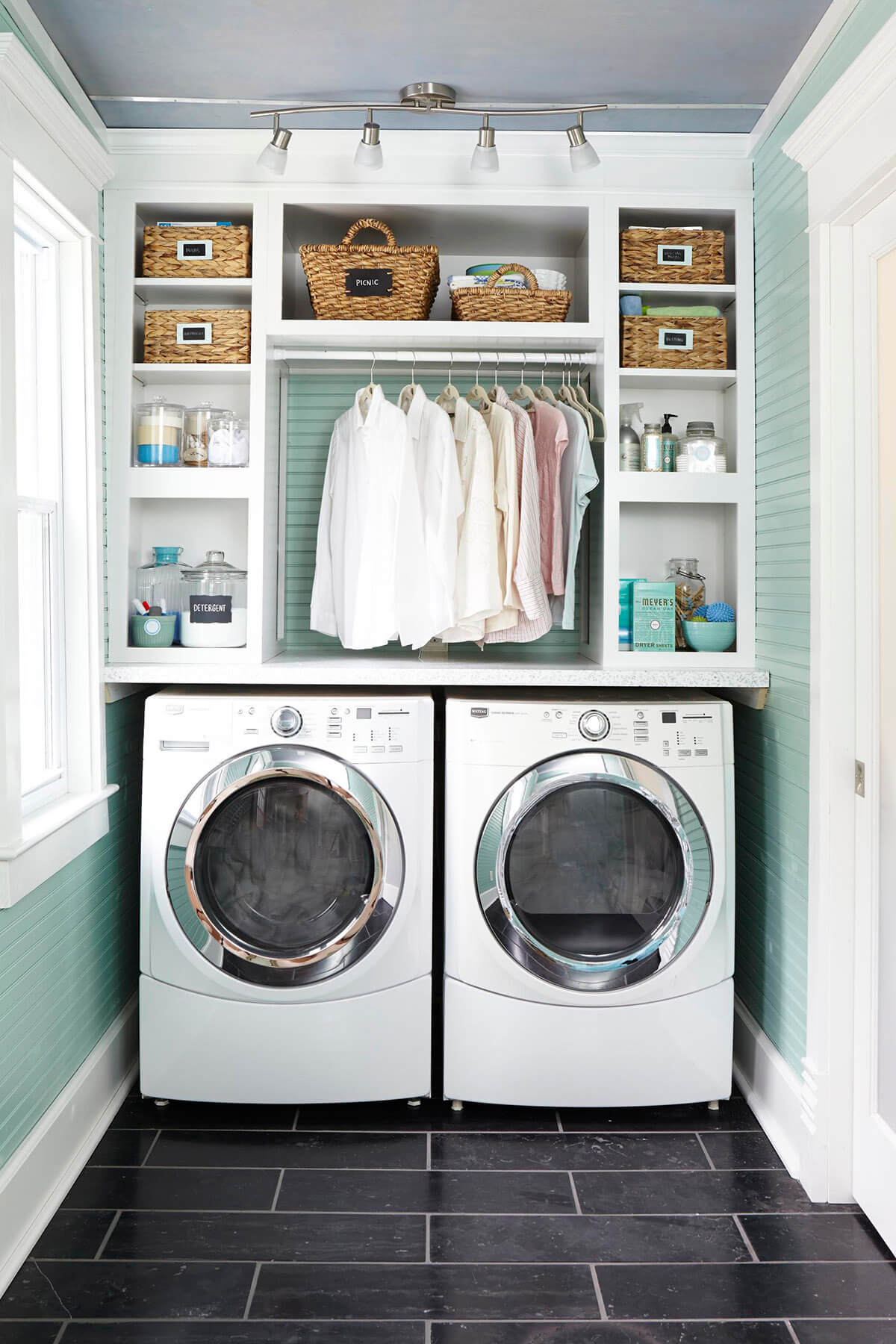 11. Sliding Shelves and Hamper De-clutter Bathroom Space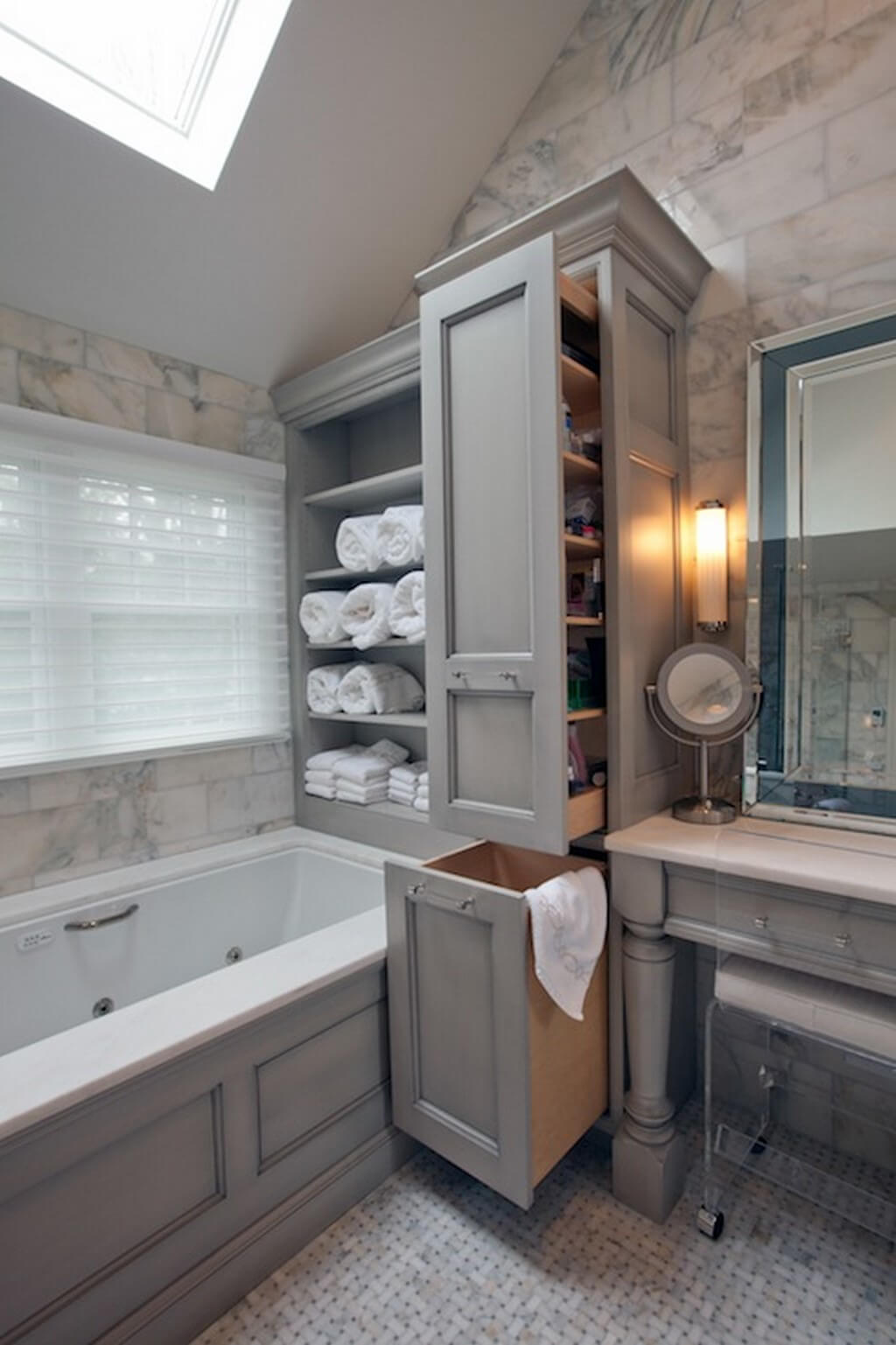 12. Maximize Your Full-Length Mirror with Built-in Accessory Storage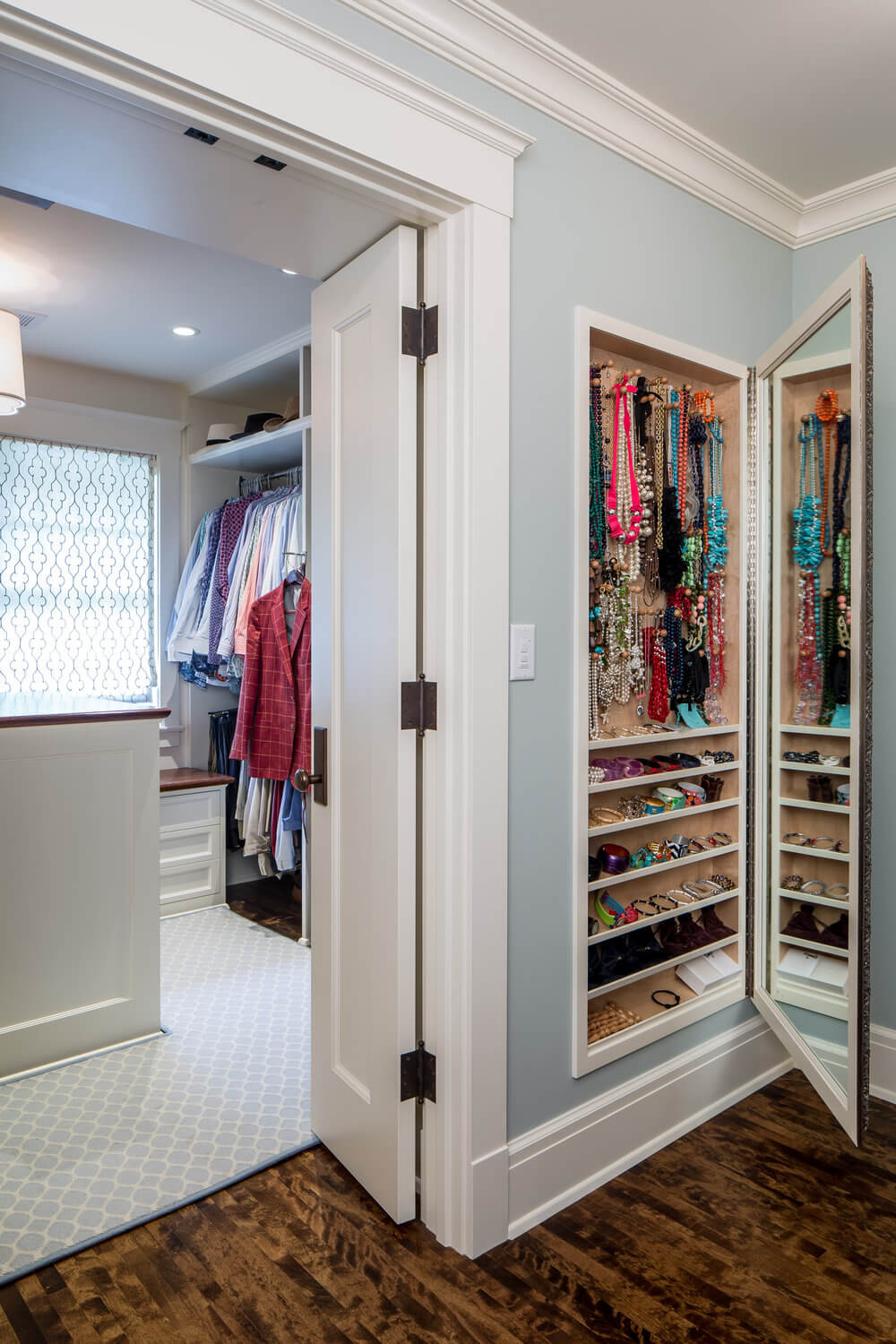 13. Clear Your Desk by Filing Your Printer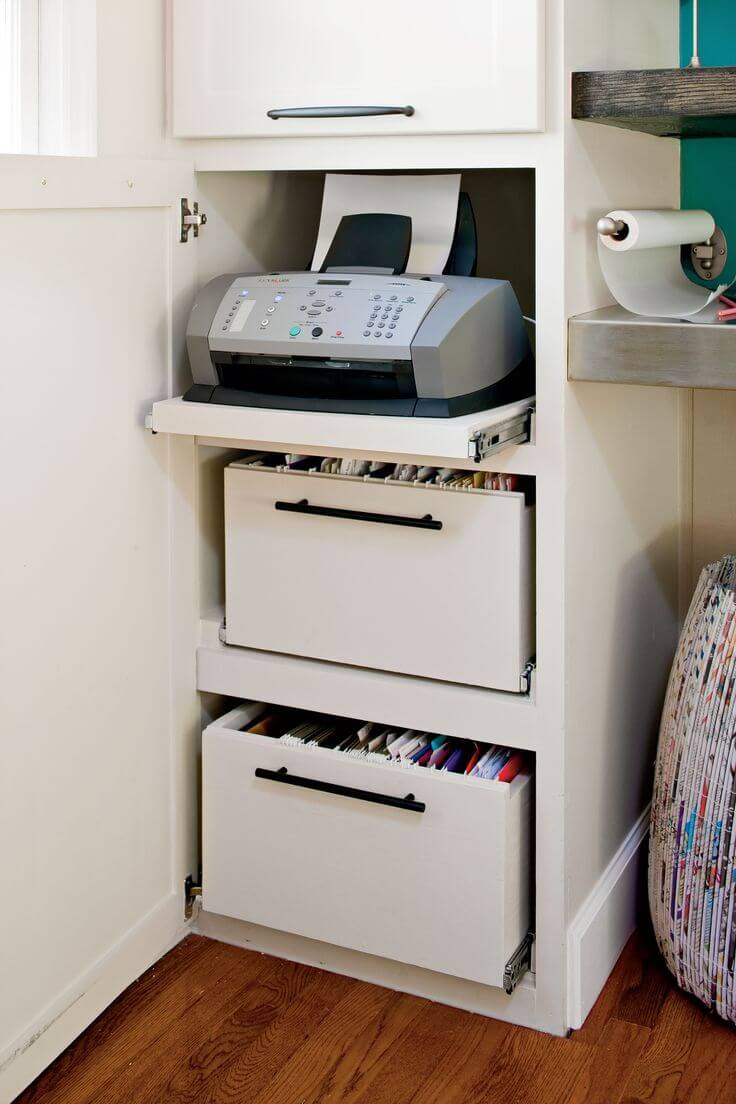 14. Built In Sitting Room Storage for Fast Kiddie Clean-up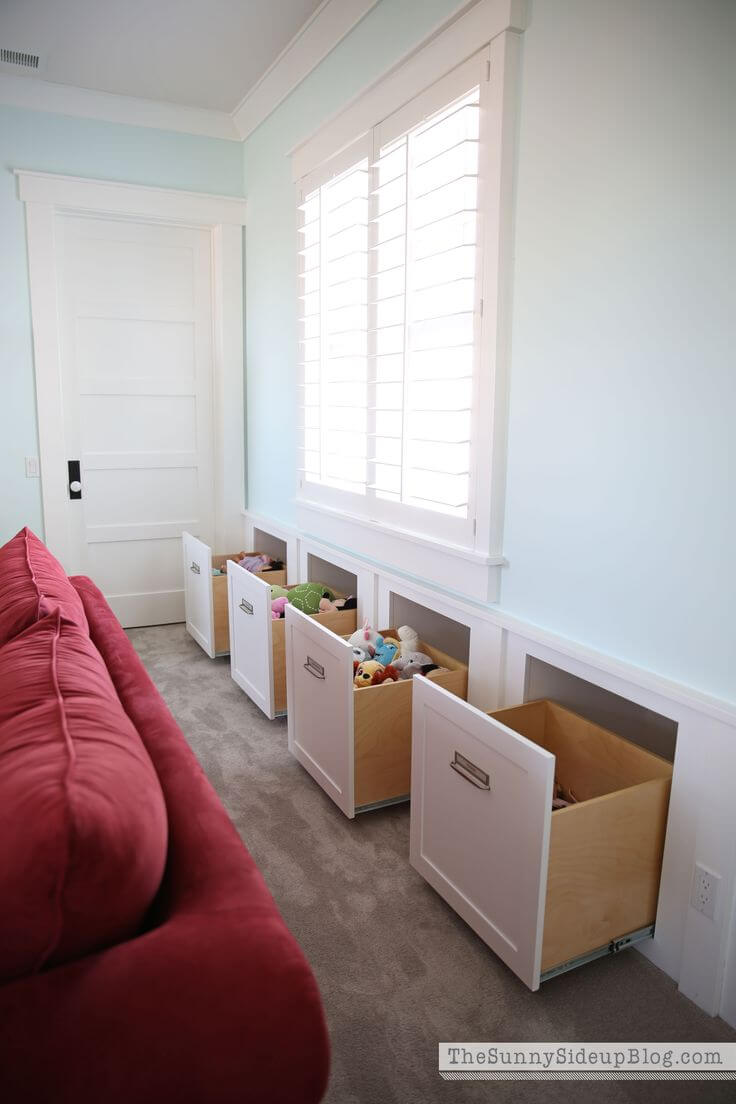 15. From Office to Bedroom with the Slide of a Storage Wall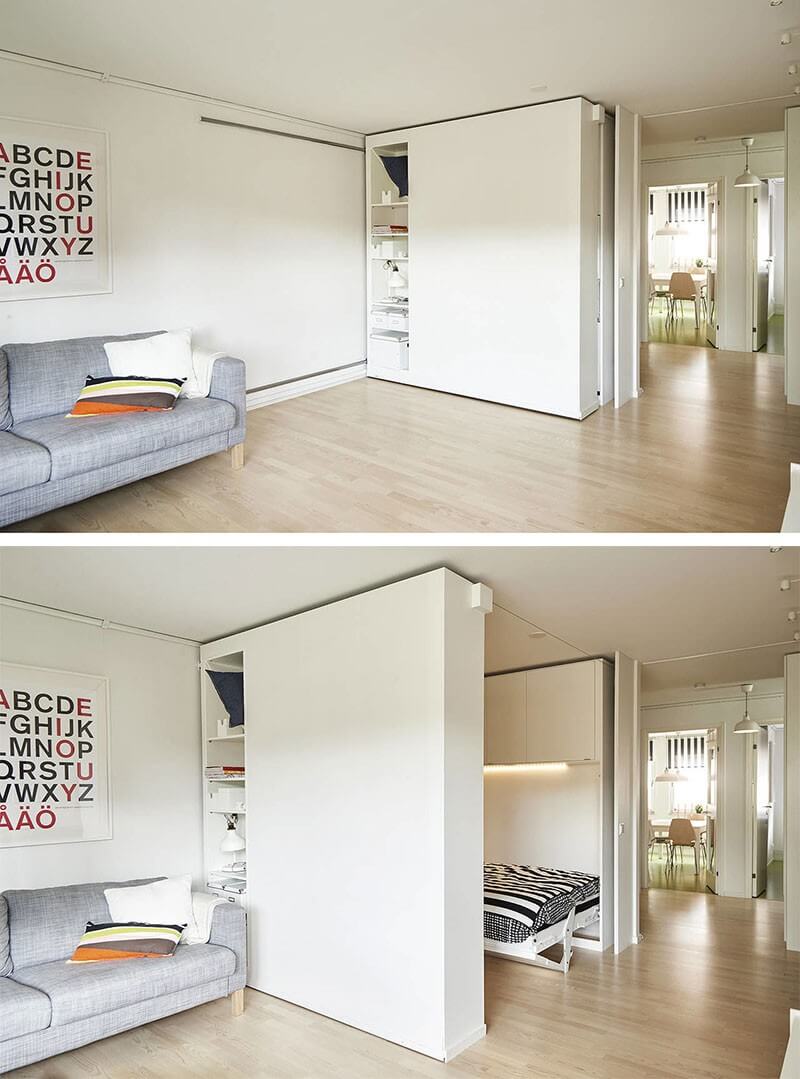 16. Sliding Shelving Makes Kitchen Essentials Easy to Reach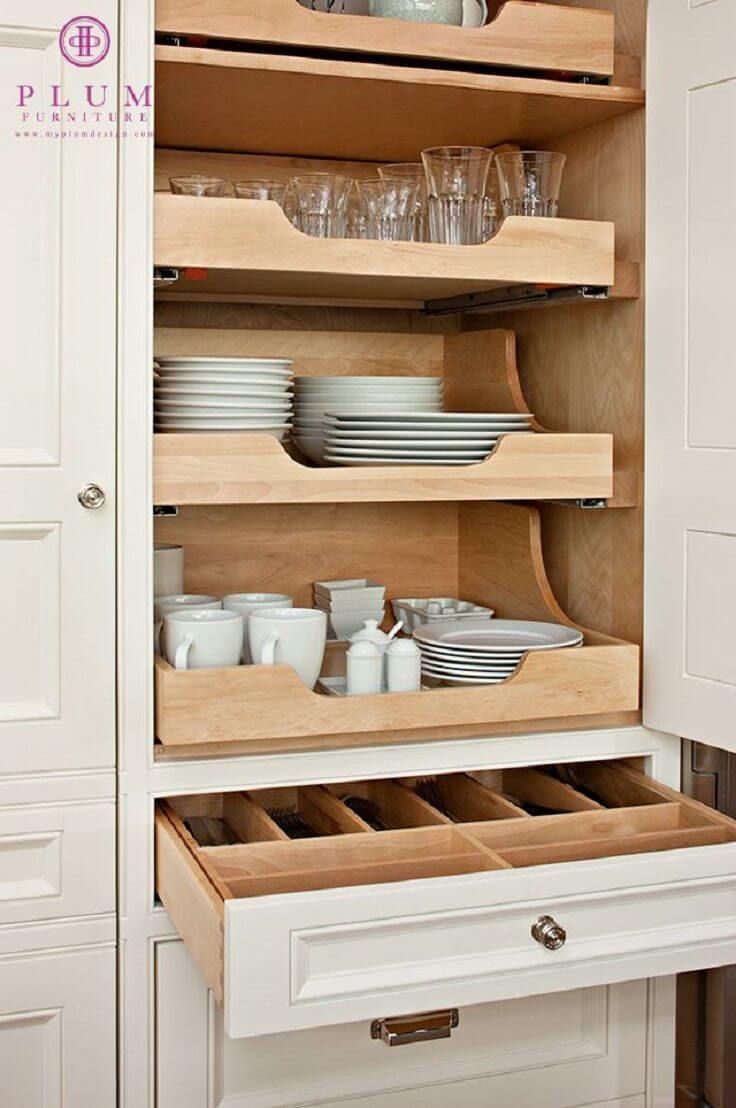 17. Hide Your Trash with This Custom Built-In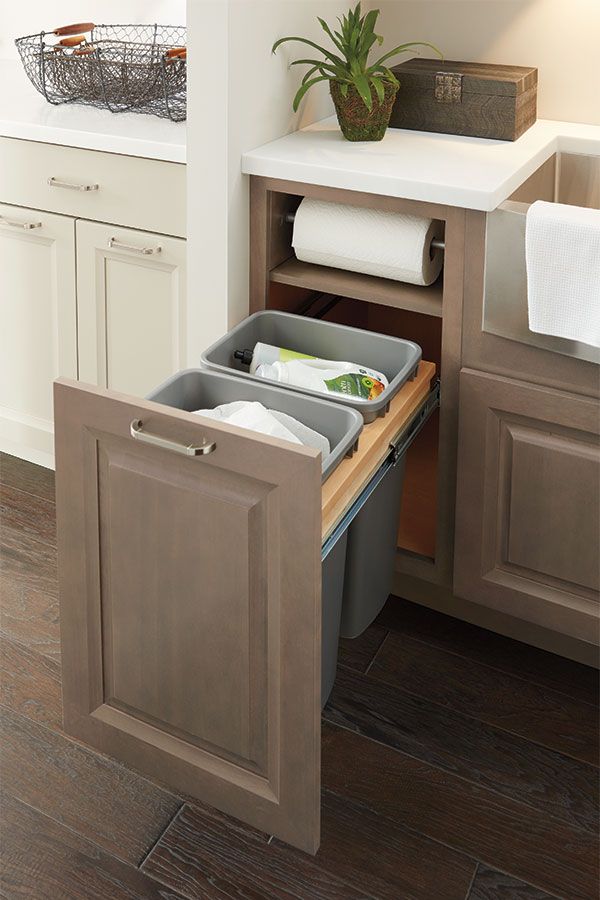 18. Custom Built-in Bookshelves Maximize Under-stair Space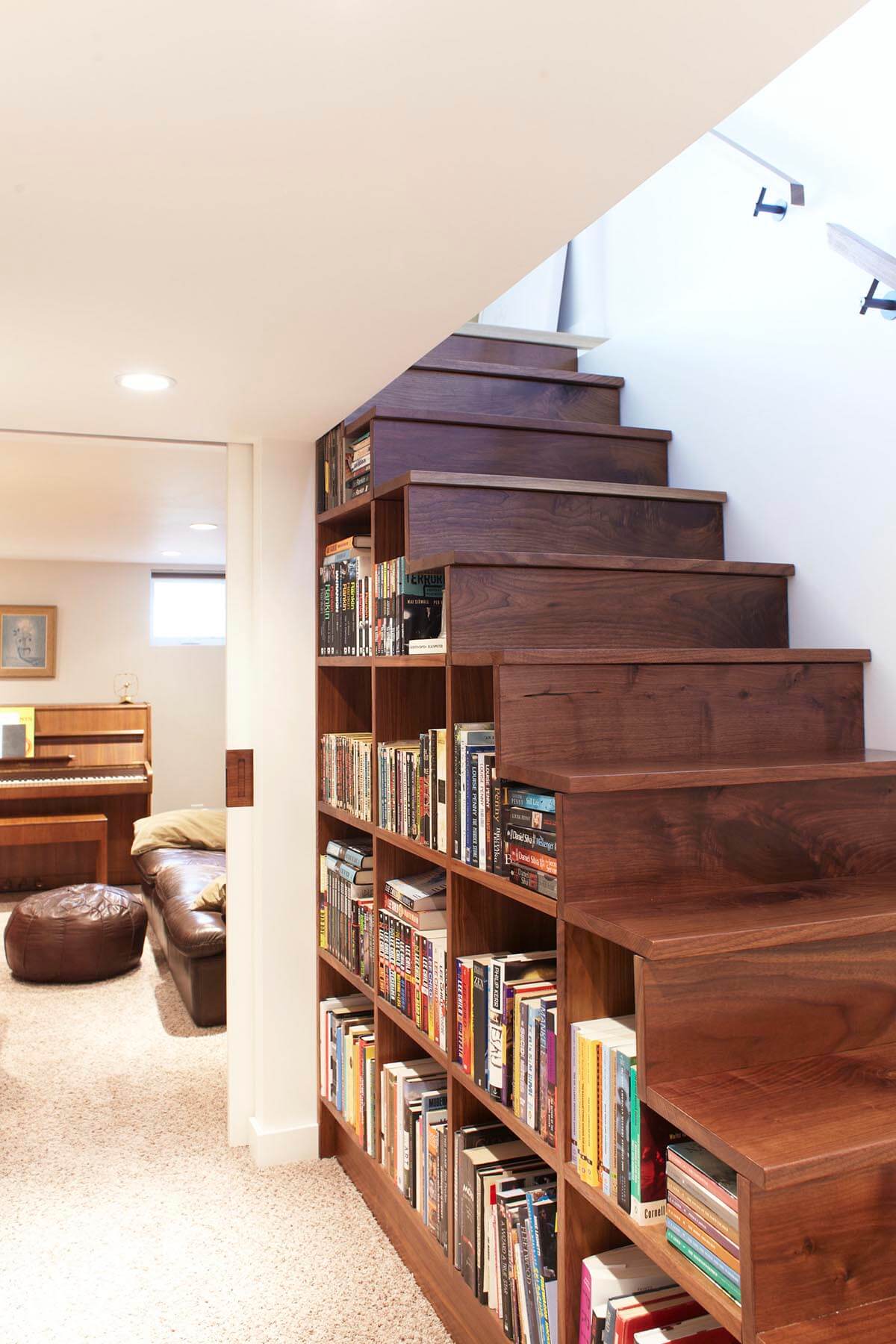 19. Forget Messy Makeup Baskets and Go for Custom Storage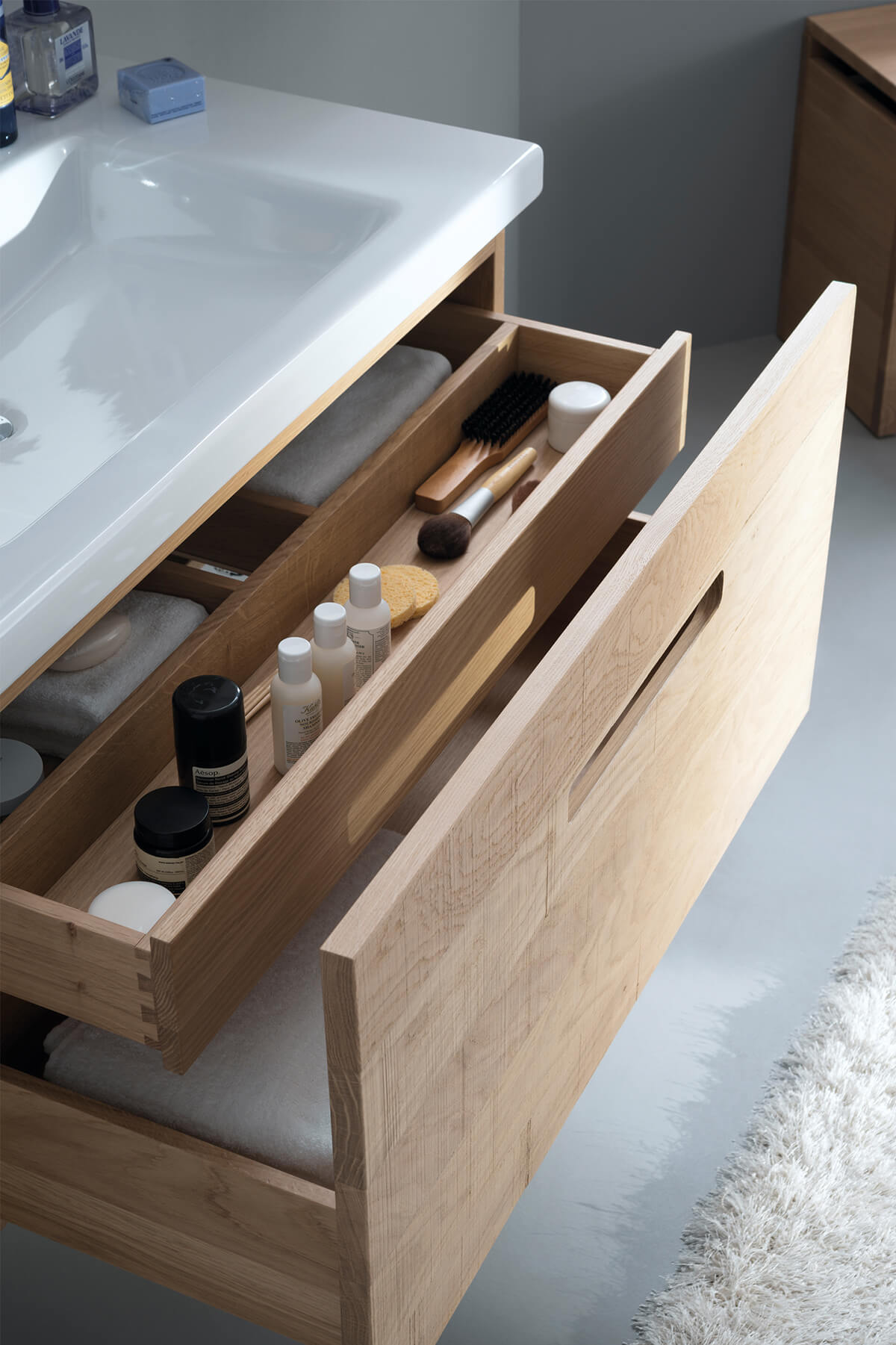 20. Upgrade Your Window Seat with Built-in Shelves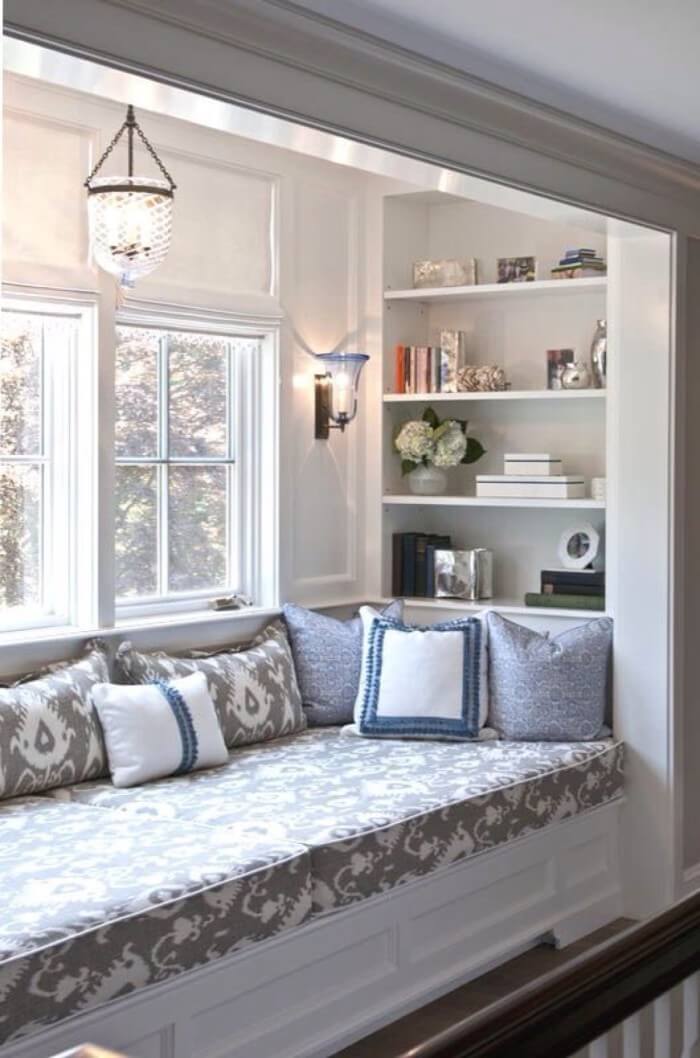 21. Kitchen Essentials at Your Fingertips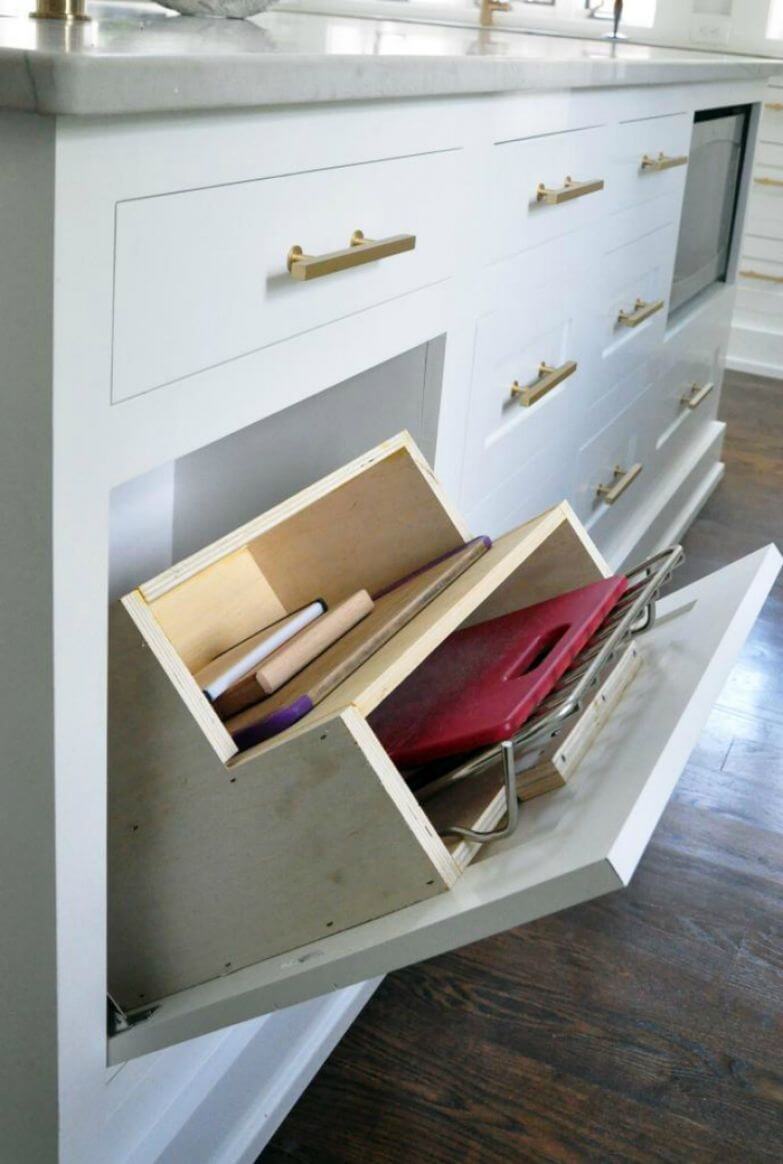 22. Form meets Function: Hide it with Art!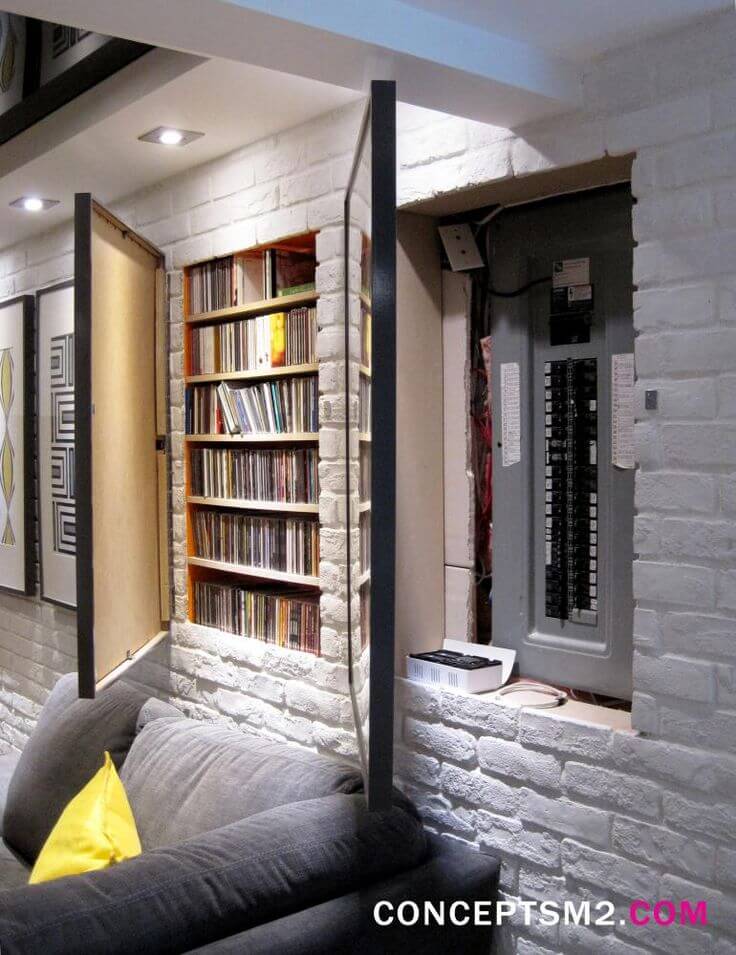 23. Don't Waste Cabinet Door Space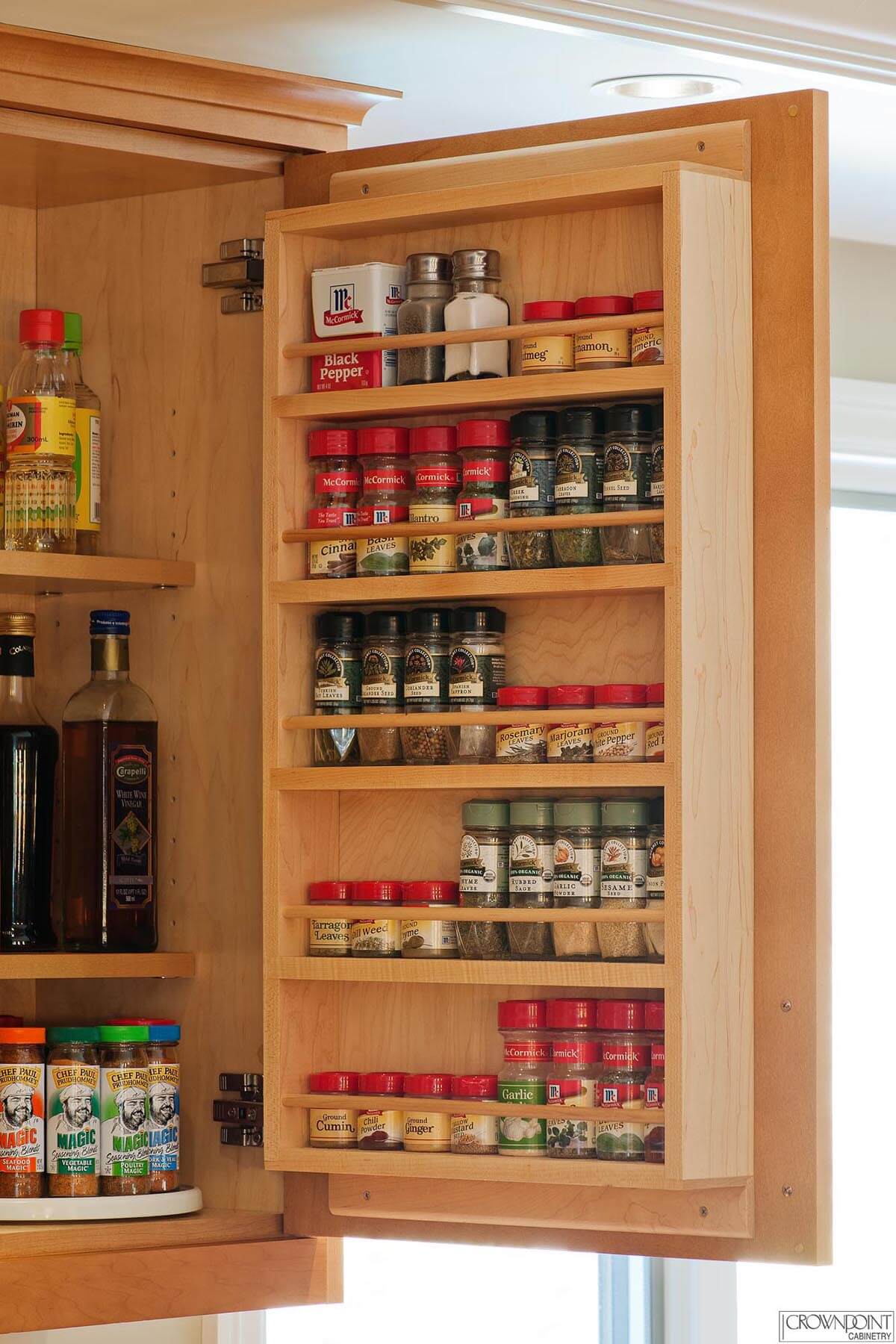 24. Beautiful Bathroom Built-ins Keep Clutter to a Minimum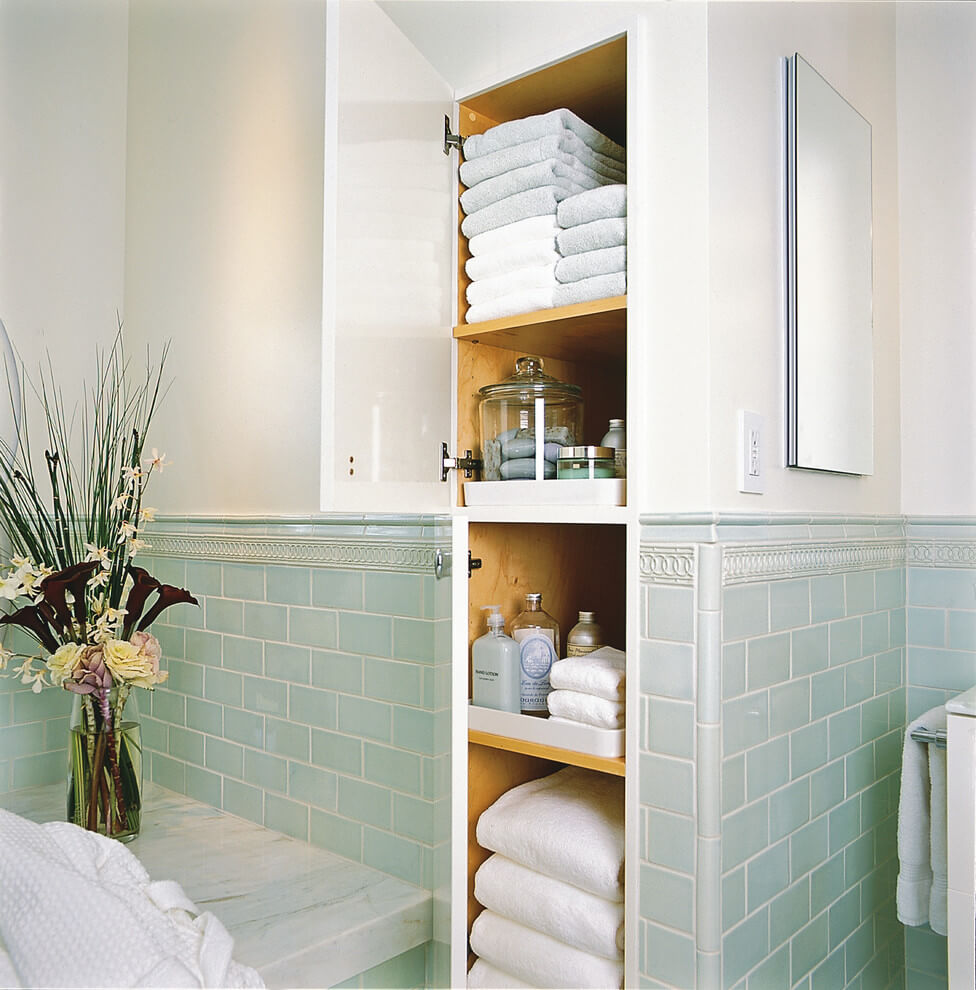 25. Think Outside The Kitchen Cabinet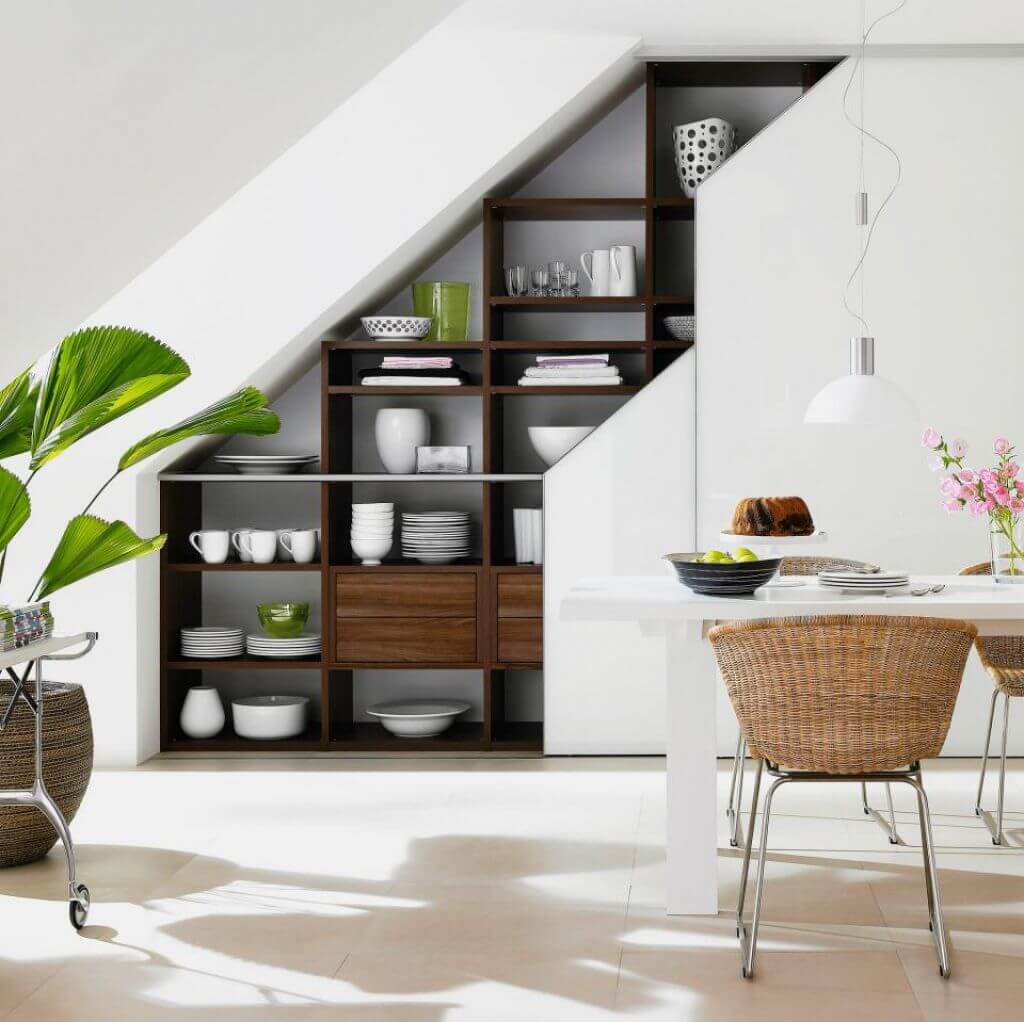 26. An Updated Take on the Medicine Cabinet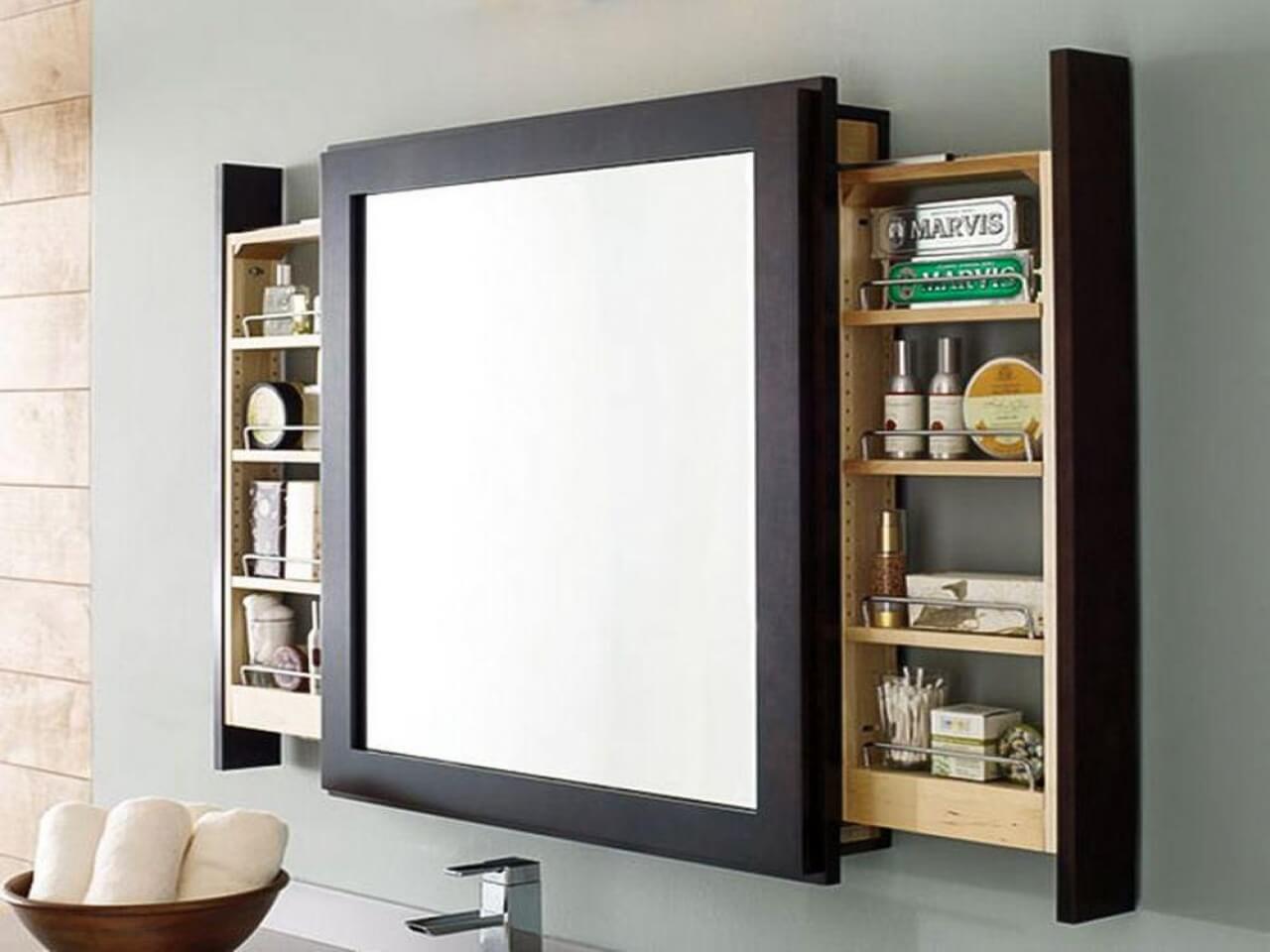 27. Built-ins and Baskets for Pretty Bathroom Storage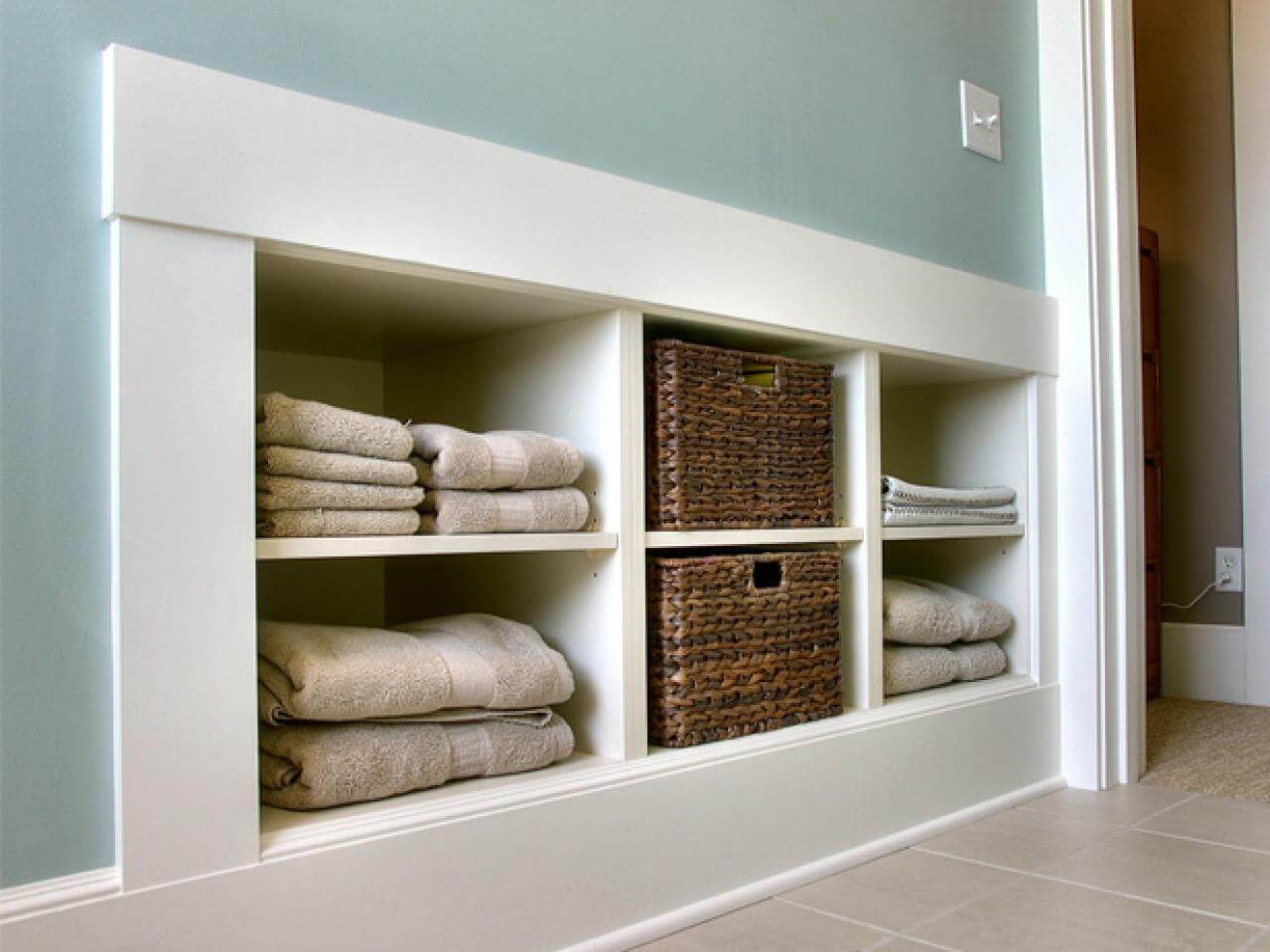 28. Pretty Jars Can Dress up Bathroom Storage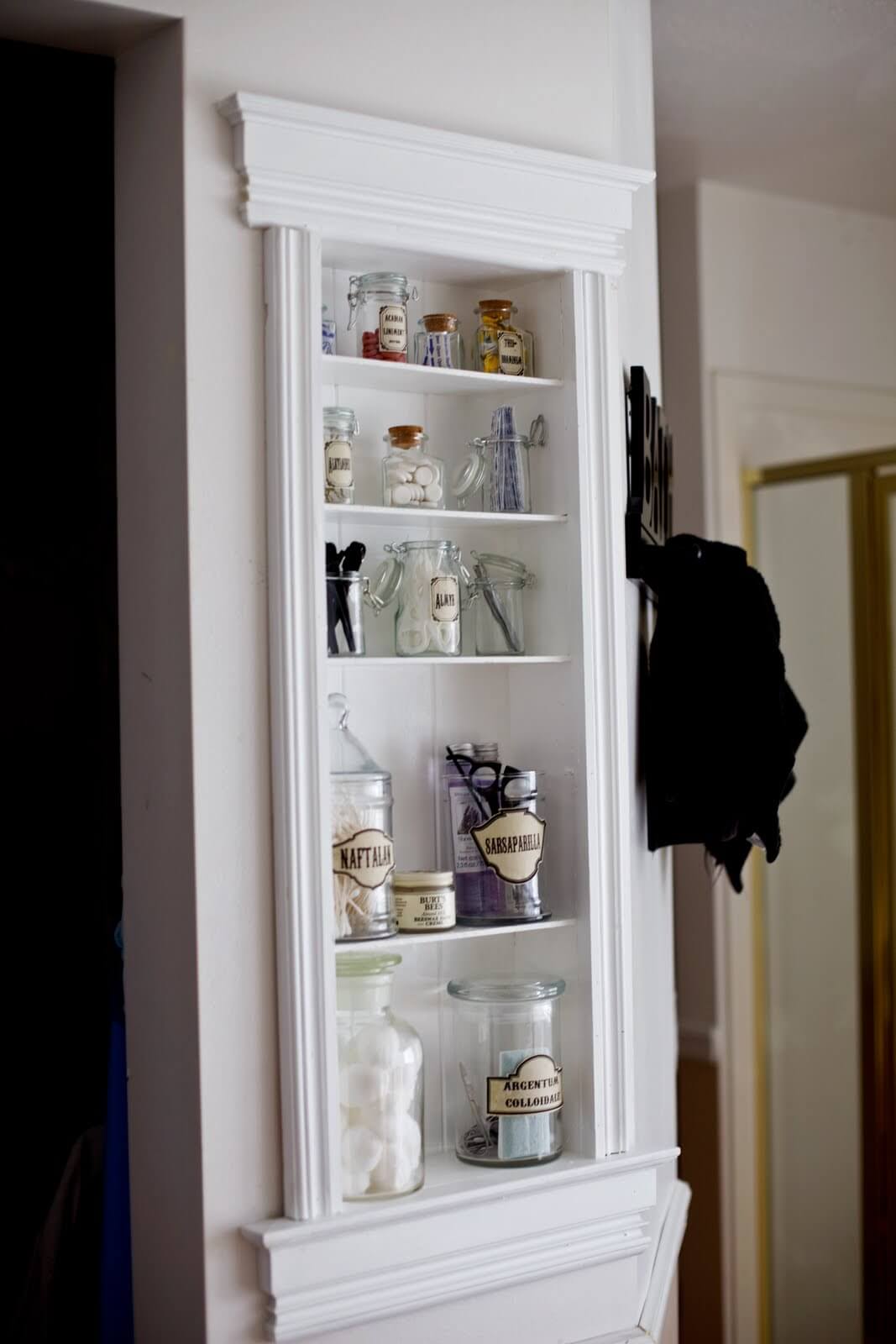 Our Favorite Farmhouse Storage Items to buy on Amazon