The best Christmas curtain design ideas for your space depending on what emotions you hope to convey this year. Although curtains are rarely a room's focal point, they can help give your space a layered ambiance. For this reason, it is important to choose curtains that harmonize with your other holiday décor.
The Top 25 Best Christmas Curtain Design Ideas to Enhance and Emphasize Your Favorite Holiday Décor

To channel Christmas cheer, consider curtains with an abundance of crimson and jolly holiday characters. If you would prefer healing vibes this year, stick with cool colors like greens, blues, and nature scenes. Of course, there is no single correct approach to decorating – let your heart lead your decisions!
1. Vintage-Style Curtains Complete with Crocheted Panels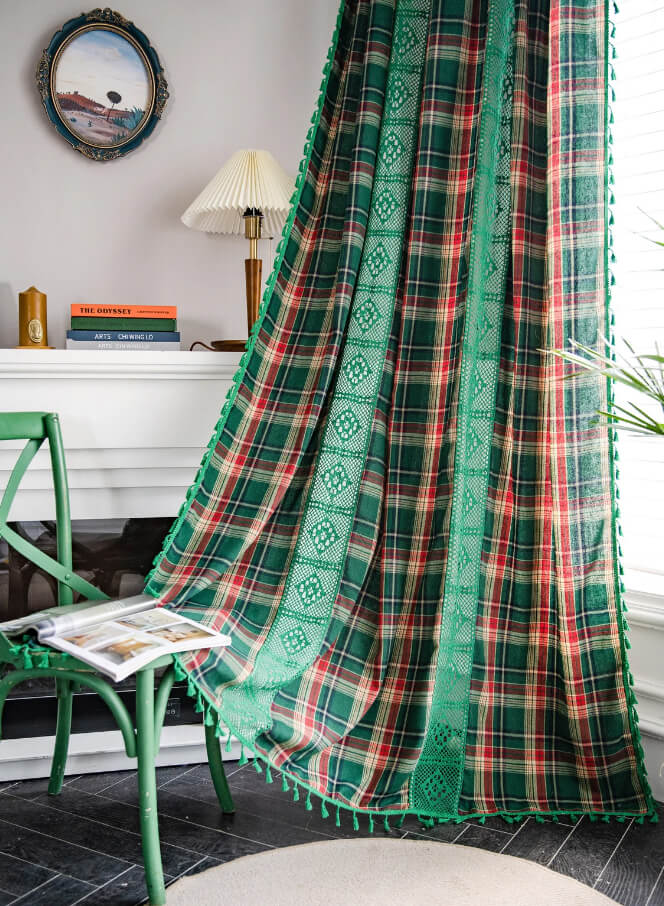 Classic plaid, elegant tassels, and geometric designs imbue this curtain with timeless appeal. Hang them anywhere for a little extra cheer.
2. Red and White Christmas Ornament Curtains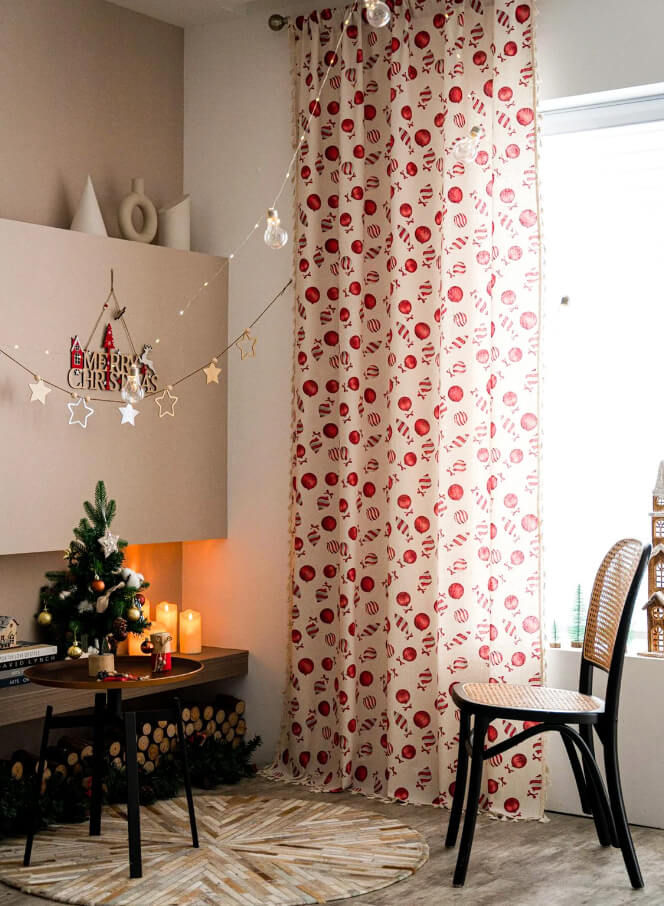 Peppermint-colored ornaments cascade down this linen curtain to make a statement. These curtains offer the perfect amount of visual interest.
3. Gingham Heart and Holly Berry Christmas Curtains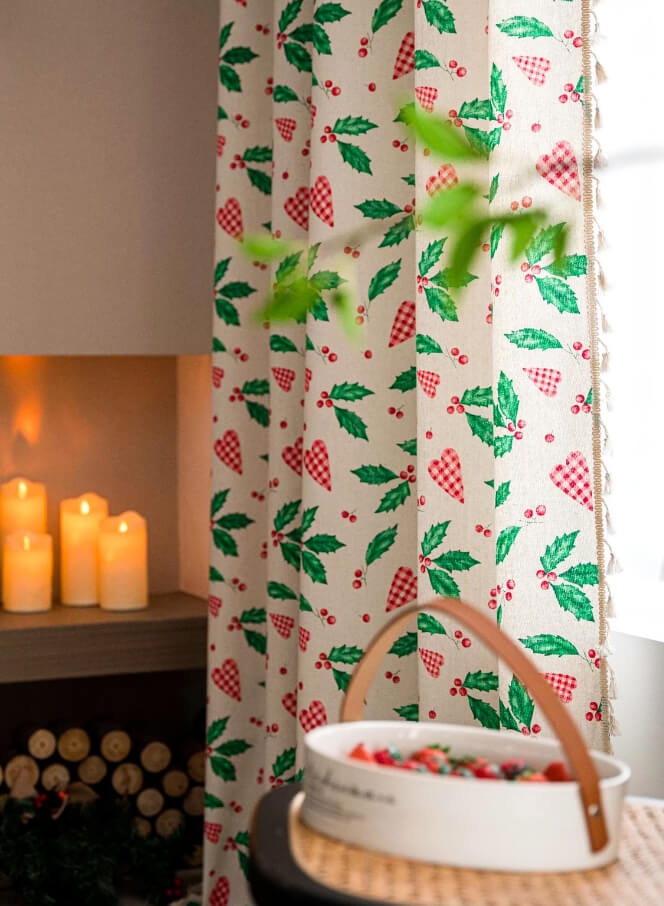 Charming hearts and jolly berries are a great addition to any Christmas décor. Tiny tassels offer the final farmhouse-friendly touch.
4. Christmas Curtain Design in Stewart Tartan Plaid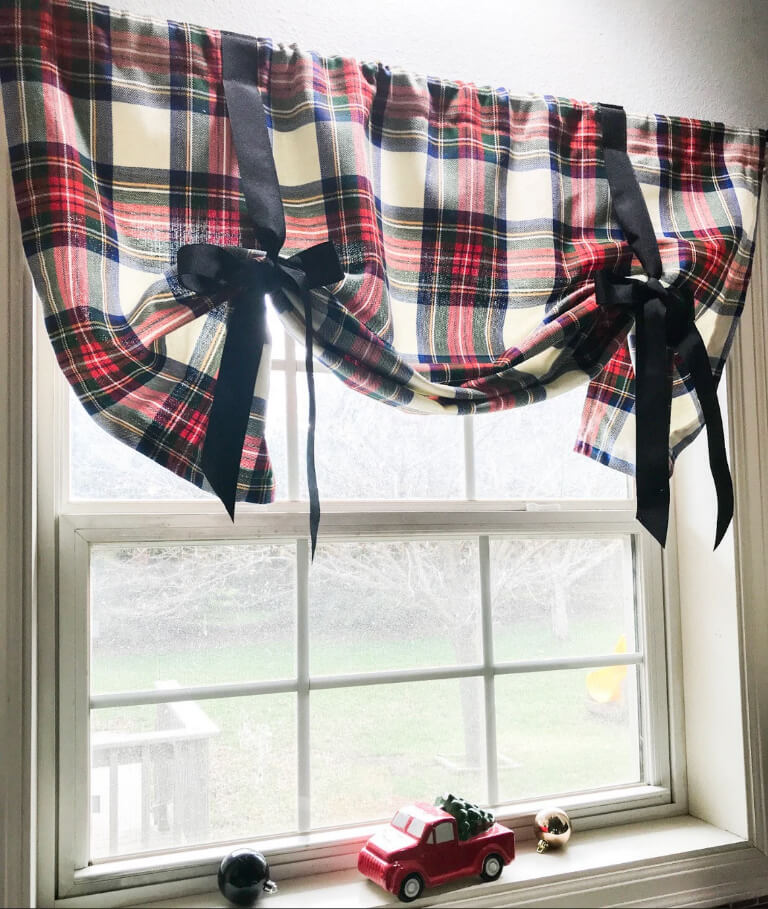 Hints of blue and yellow alongside red and green mean that these unique curtains coordinate beautifully with most holiday decorations.
5. Patchwork-Style Valance Perfect for Christmas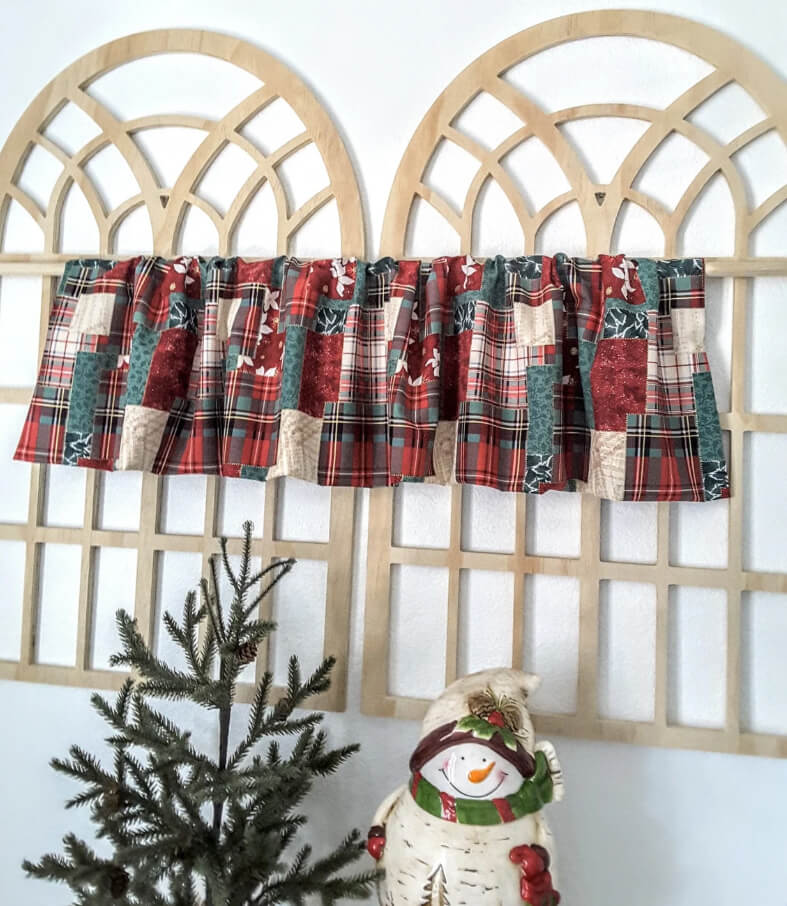 With a mélange of classic Christmas patterns, this delightful window valance will coordinate with a wide range of farmhouse décor.
6. Homespun Buffalo Plaid Valance with Primitive Vibes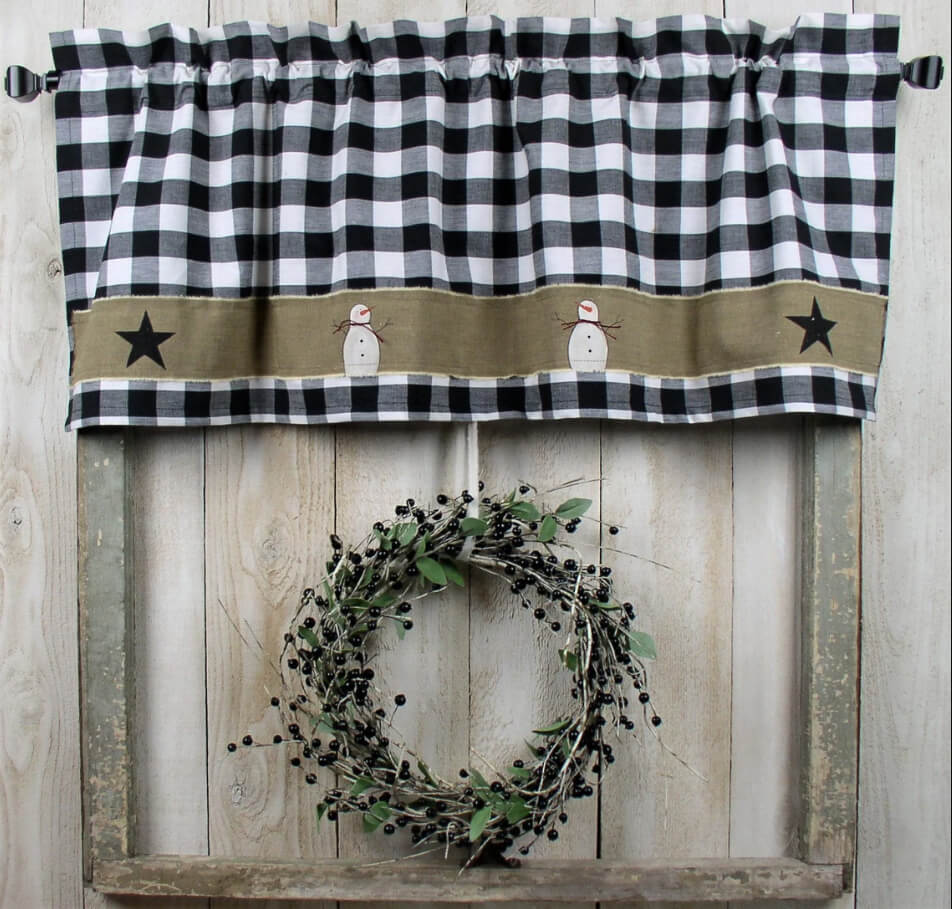 Friendly snowmen, buffalo plaid, and a black-and-white palette are the perfect balance of primitive charm and classic sophistication.
7. Red Buffalo Plaid Farmhouse Christmas Curtain Design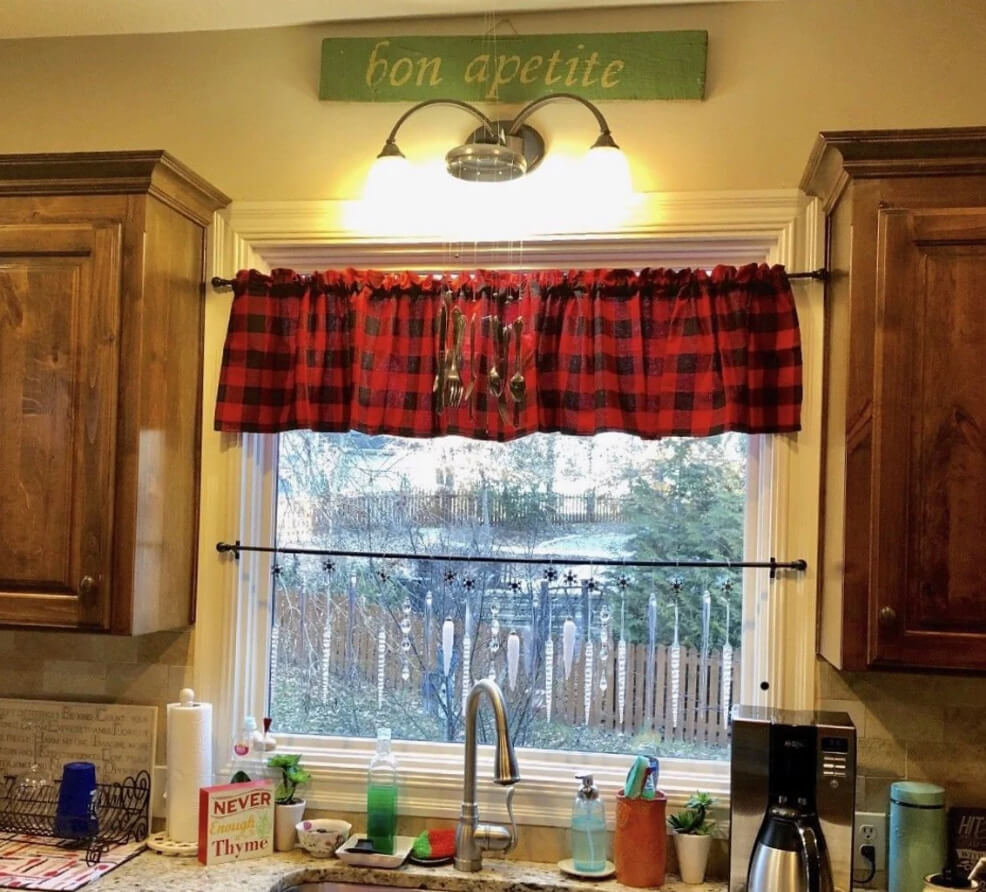 At a one-inch scale, this patterned valance is easy to pair with any other buffalo plaid elements in your décor.
8. Snowman and Barn Wintertime Scene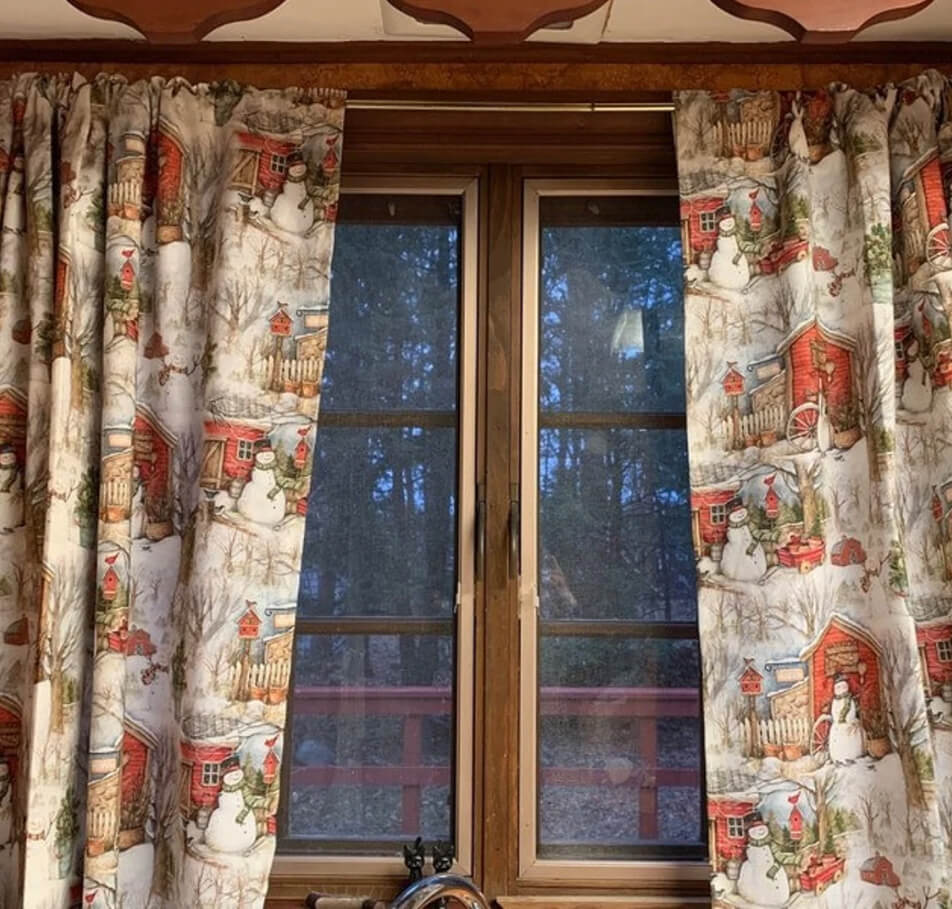 This picturesque illustration is the perfect way to greet guests. Best of all, it is available as either a valance or curtain.
9. Nordic-Inspired Cozy Cross Stitch Curtains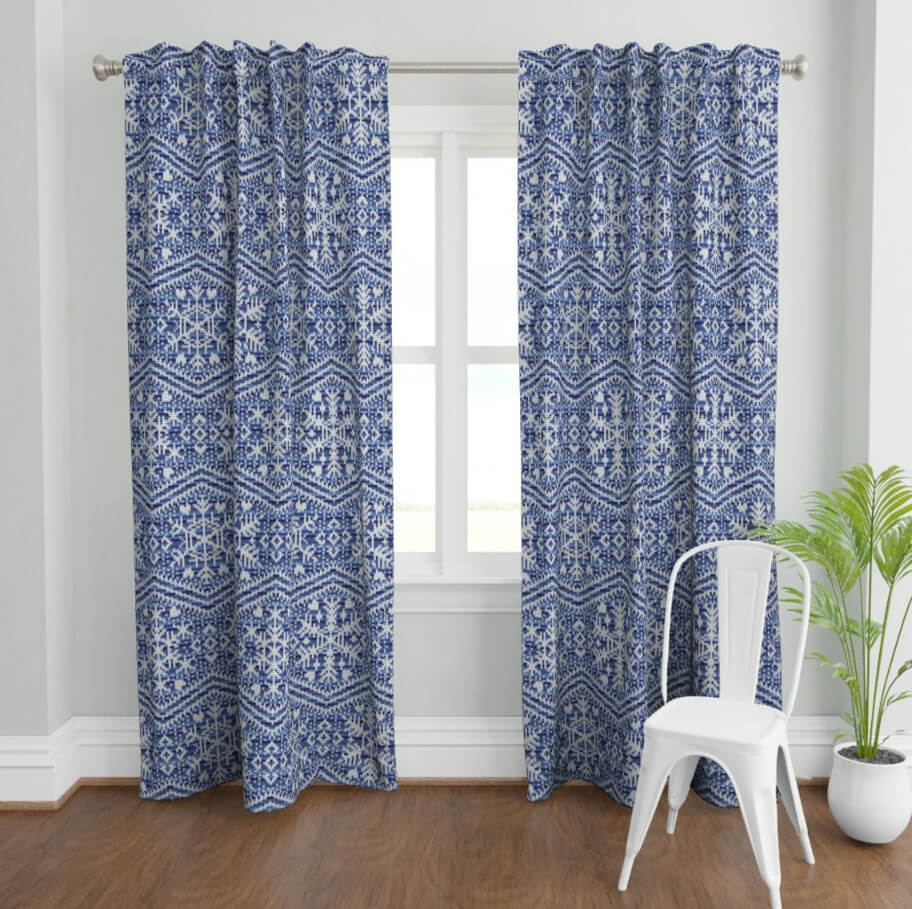 From a distance, these curtains offer subtle snowflakes in soothing blue and white. Up close, cross-stitch details finish the look.
10. Religious Brown and Gold Window Valance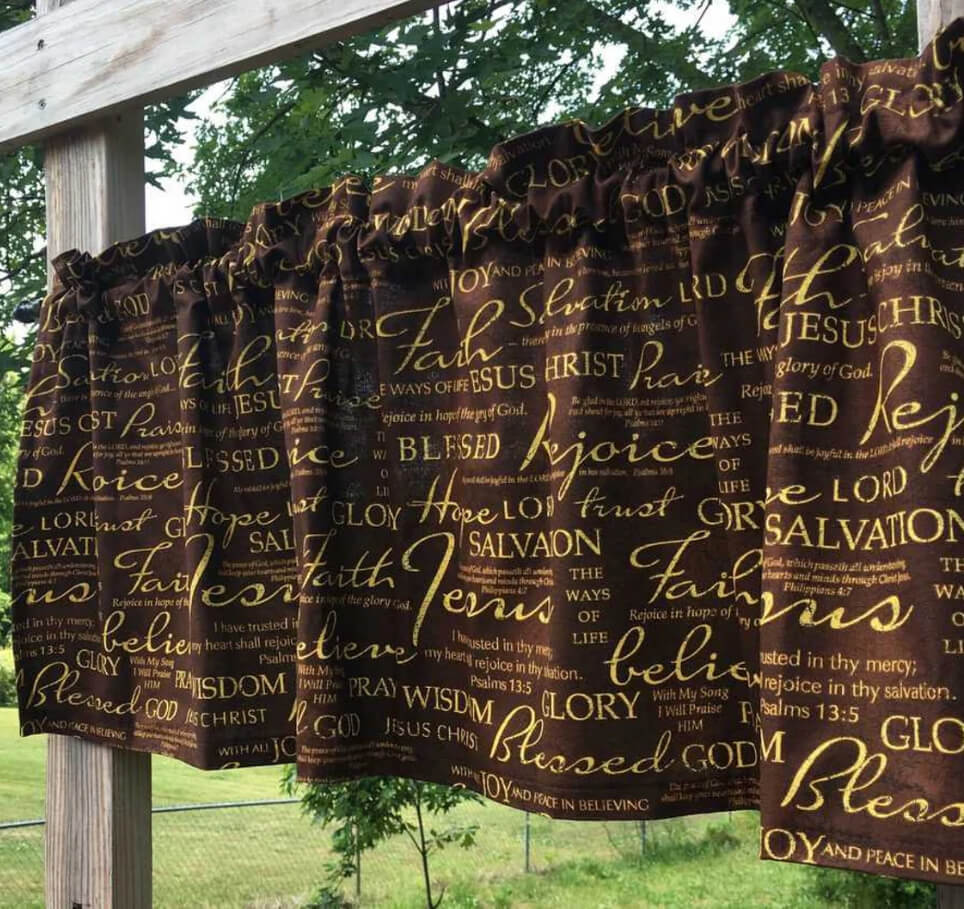 What better way to celebrate the birth of Jesus than by hanging curtains that evoke the reason for the season?
11. Translucent Tulle Red Pickup Truck Curtain Panels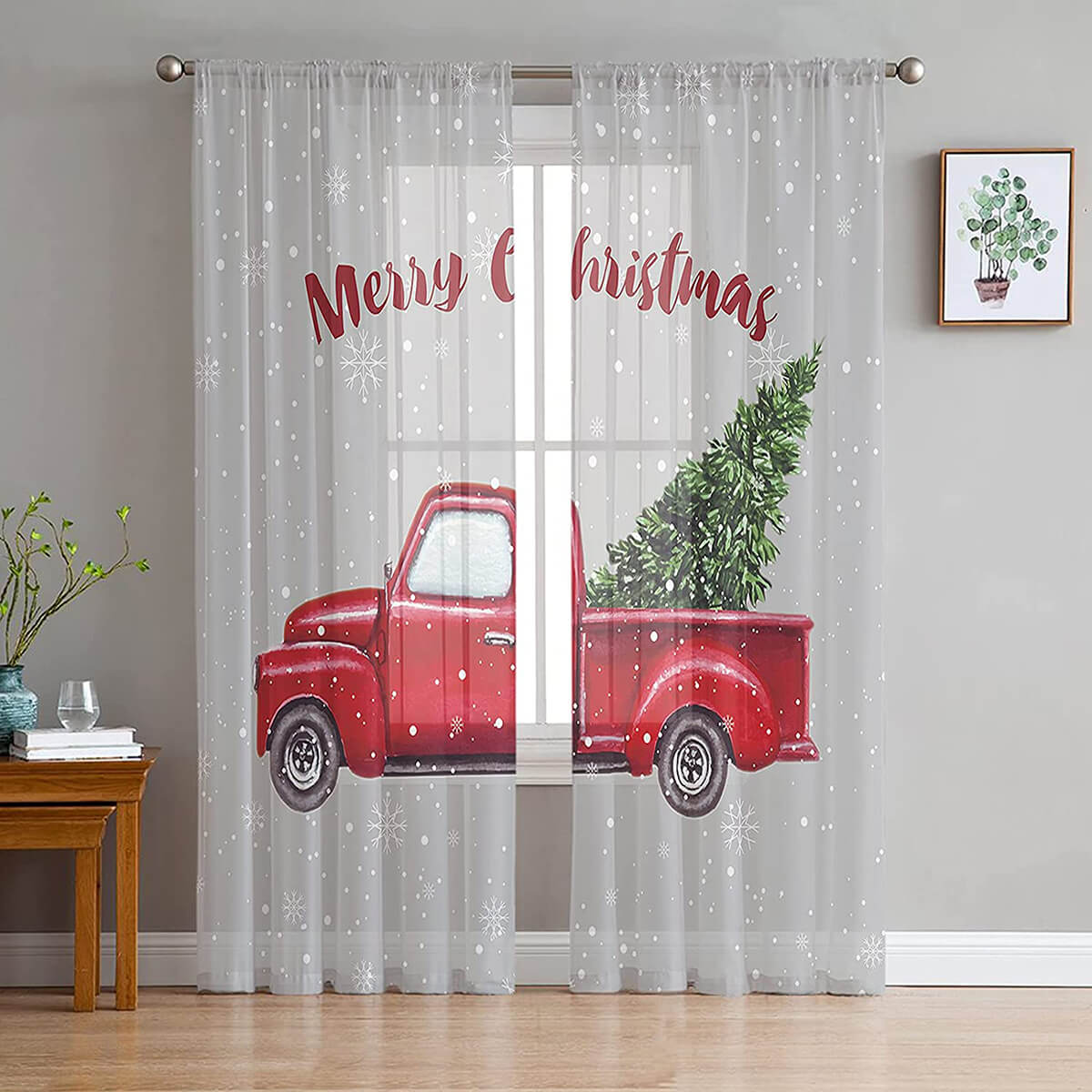 Bursting with rustic charm, a red pickup truck hauling a Christmas tree is the perfect addition to a farmhouse-themed space.
12. Sheer Voile Curtains Embellished with Snowflakes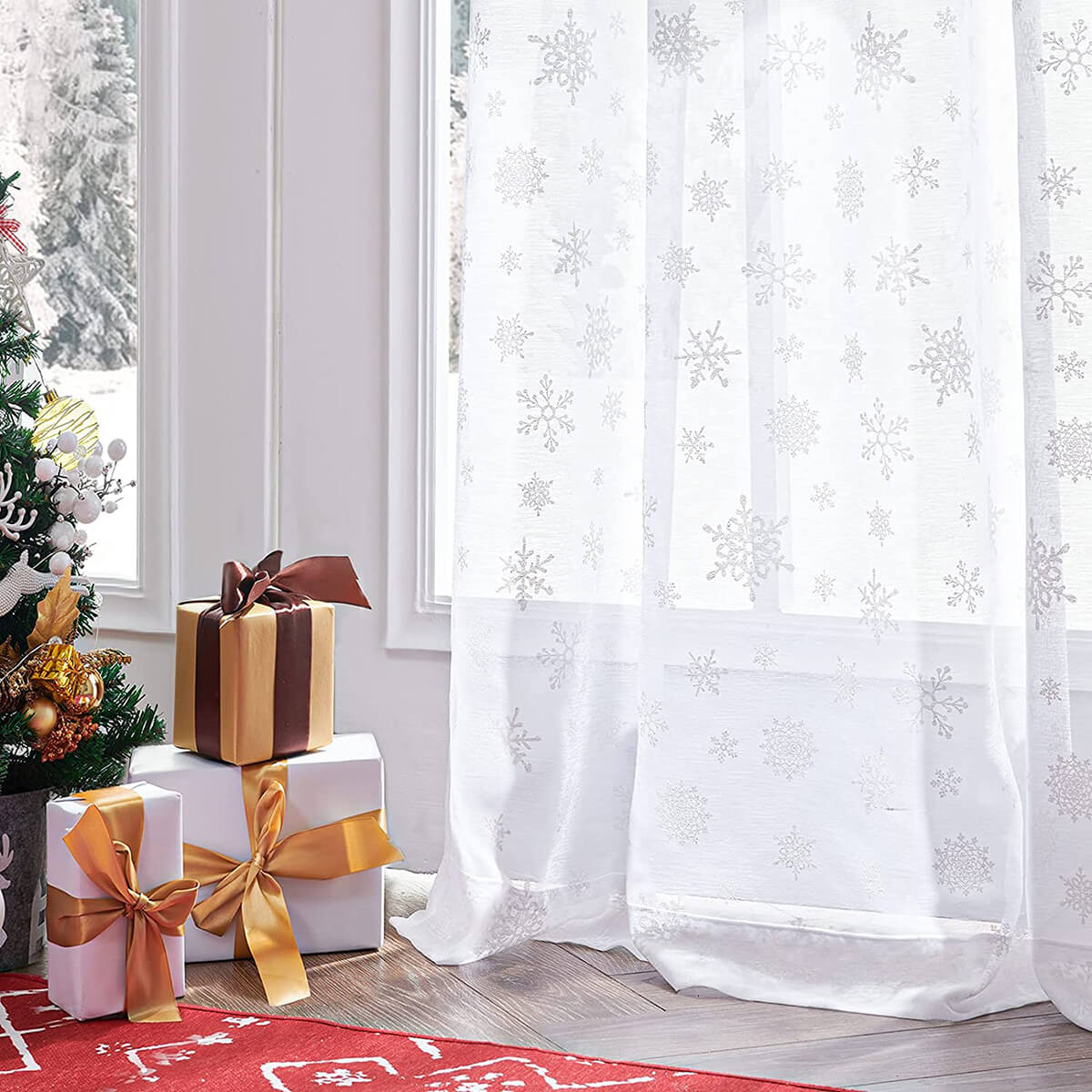 Gracing your space with white voile curtains is an easy way to help any room feel like a winter wonderland.
13. Whimsical Santa's Beard Modern Christmas Curtain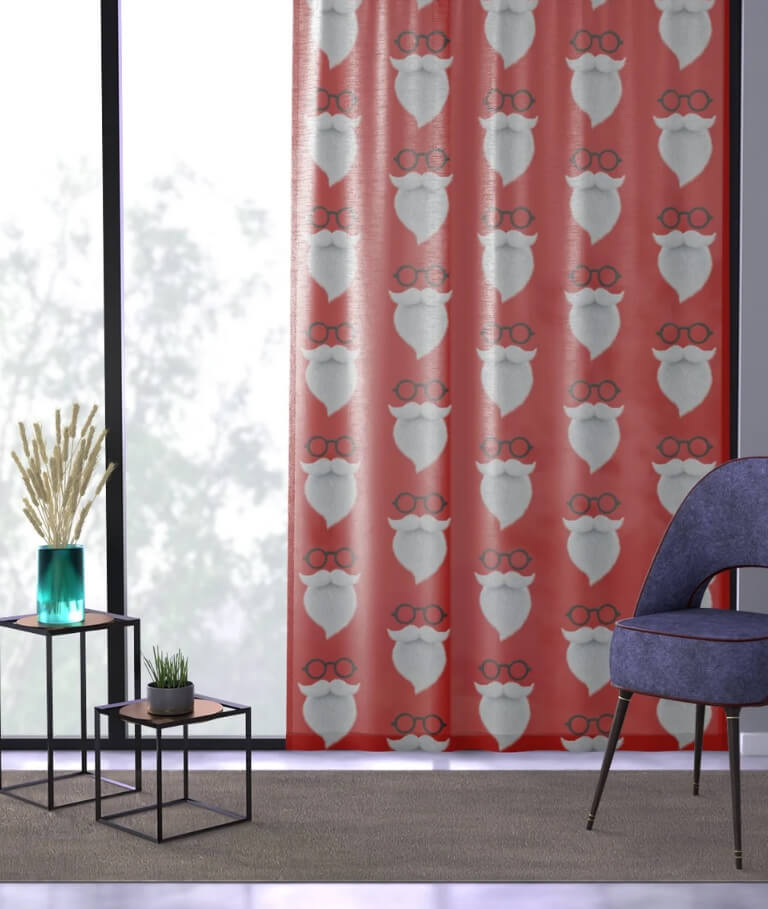 A repeating white beard and glasses motif channels all of Santa's jolliness to give your Christmas décor a playful ambiance.
14. Mixing It Up with Red Christmas Trees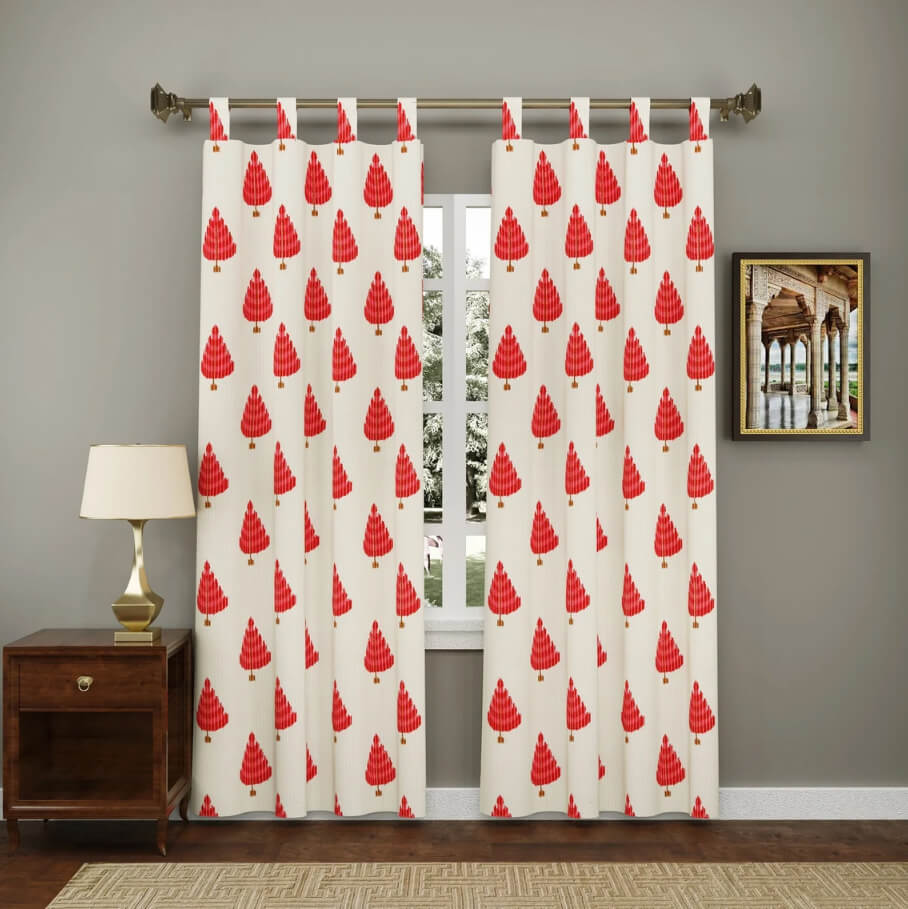 To cultivate a unique space, one of the best Christmas curtain design ideas is incorporating vermillion Christmas trees into your plans.
15. Sheer Red and Gold Christmas Curtain Design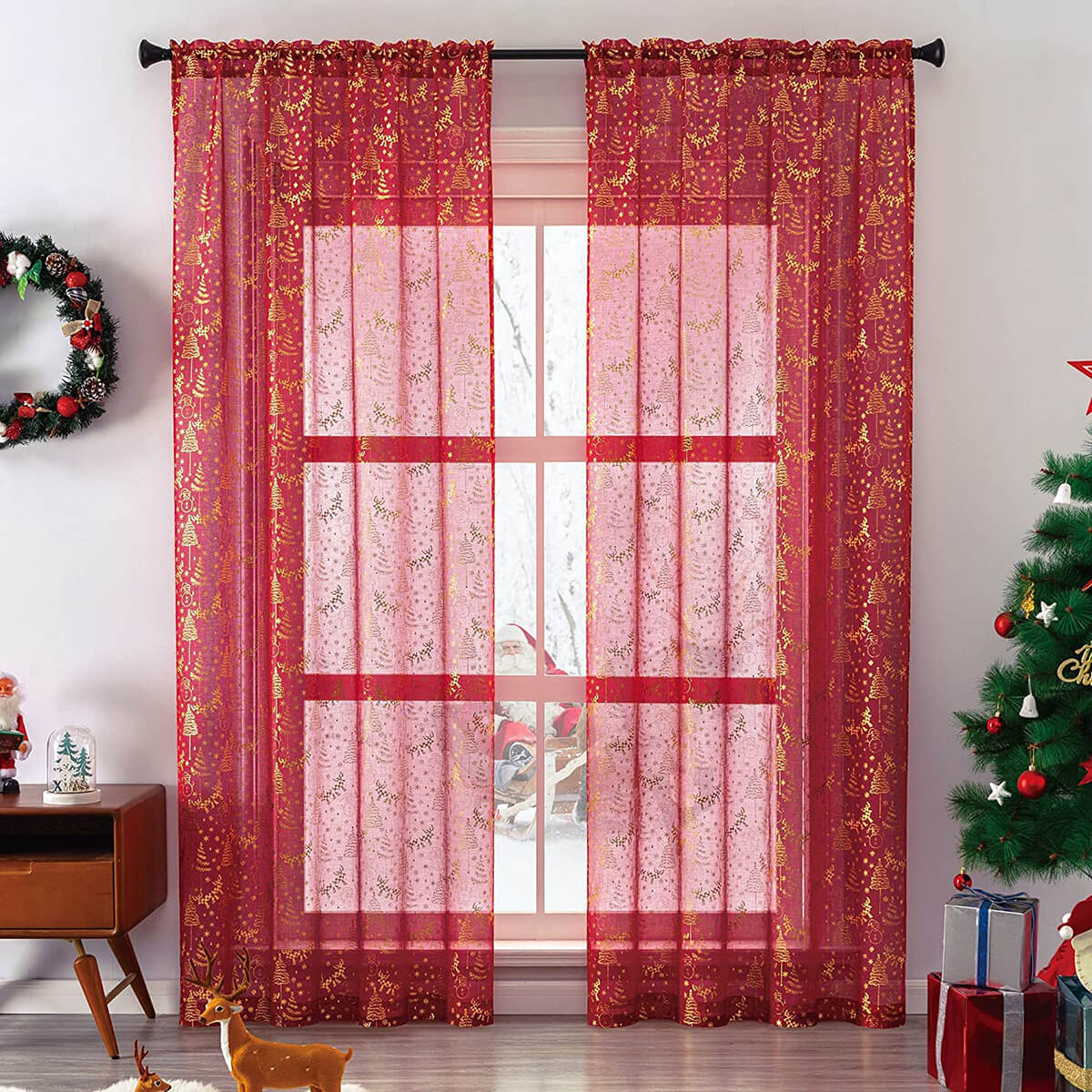 Sheer curtains can be layered for dimension or shine on their own. Shimmering gold accents provide a touch of magic.
16. Moroccan Trellis Blackout Curtains with Metallic Accents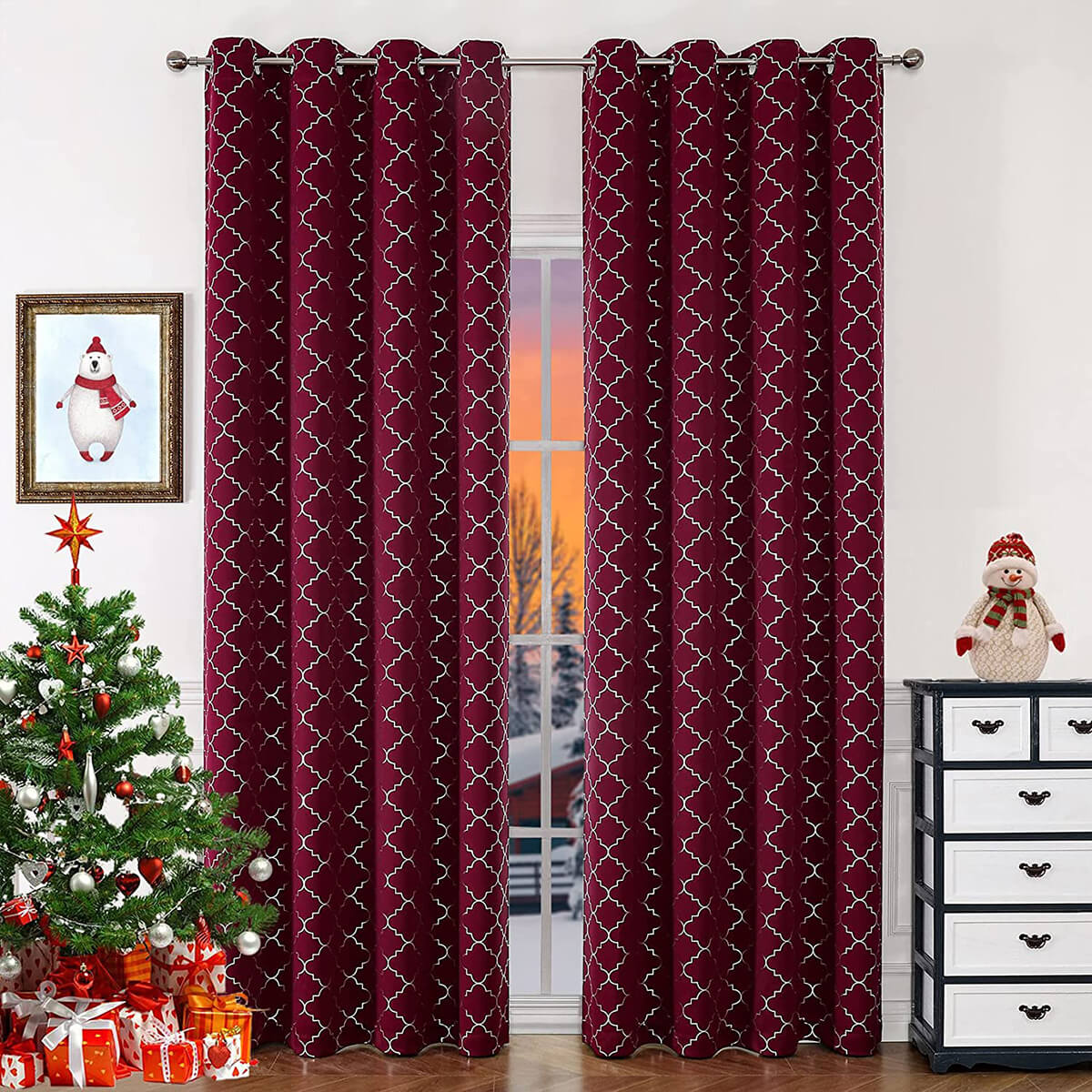 Fill your holiday space with sophistication by displaying curtains with elegant silver accents. A blackout lining blocks any unwanted sunlight.
17. Asymmetrical Red Velvet Snowfall Tiered Curtains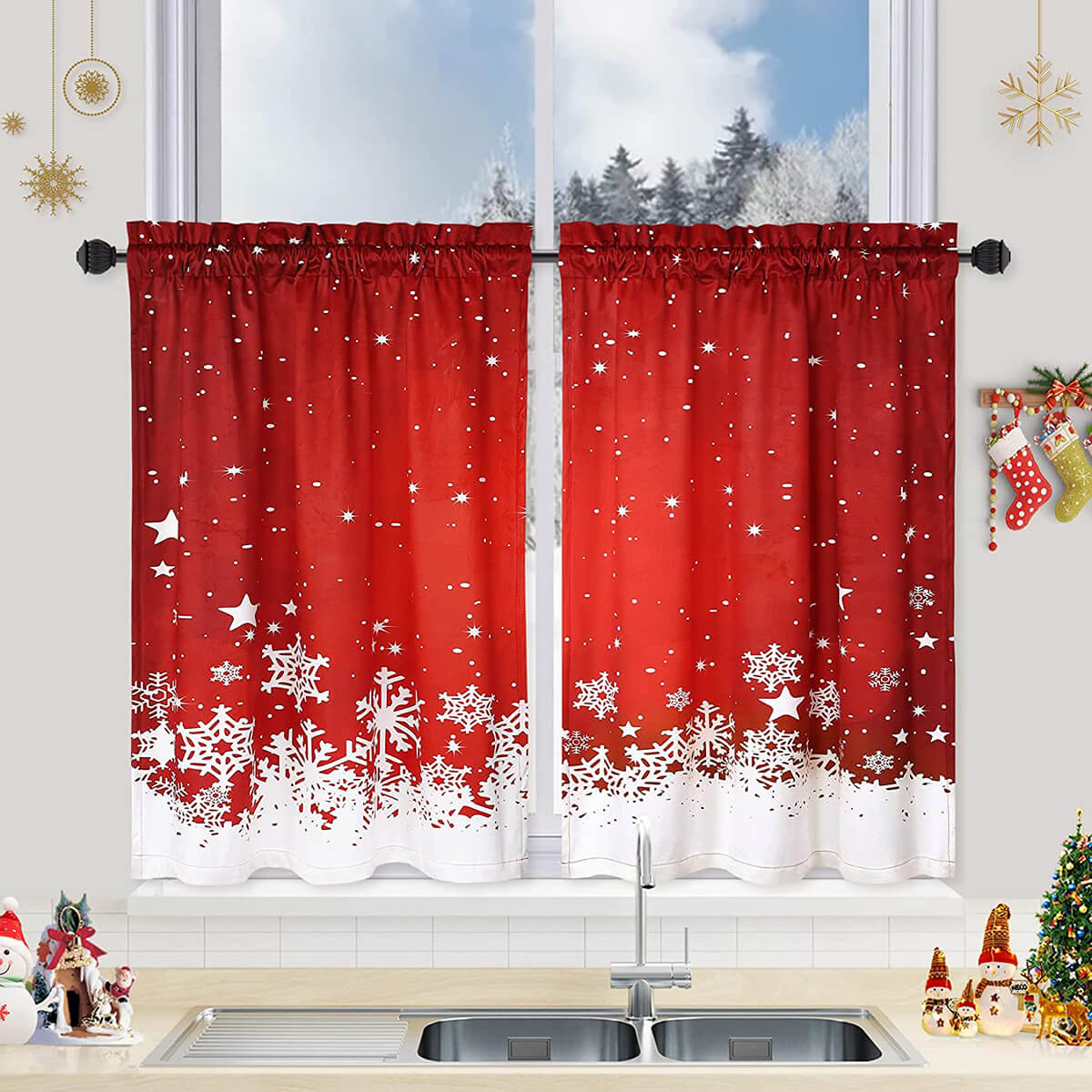 Nothing emanates cozy Christmas vibes quite as well as velvet, and these red velvet curtains offer an enchanting winter scene.
18. Dramatic "Merry Christmas" Curtain Set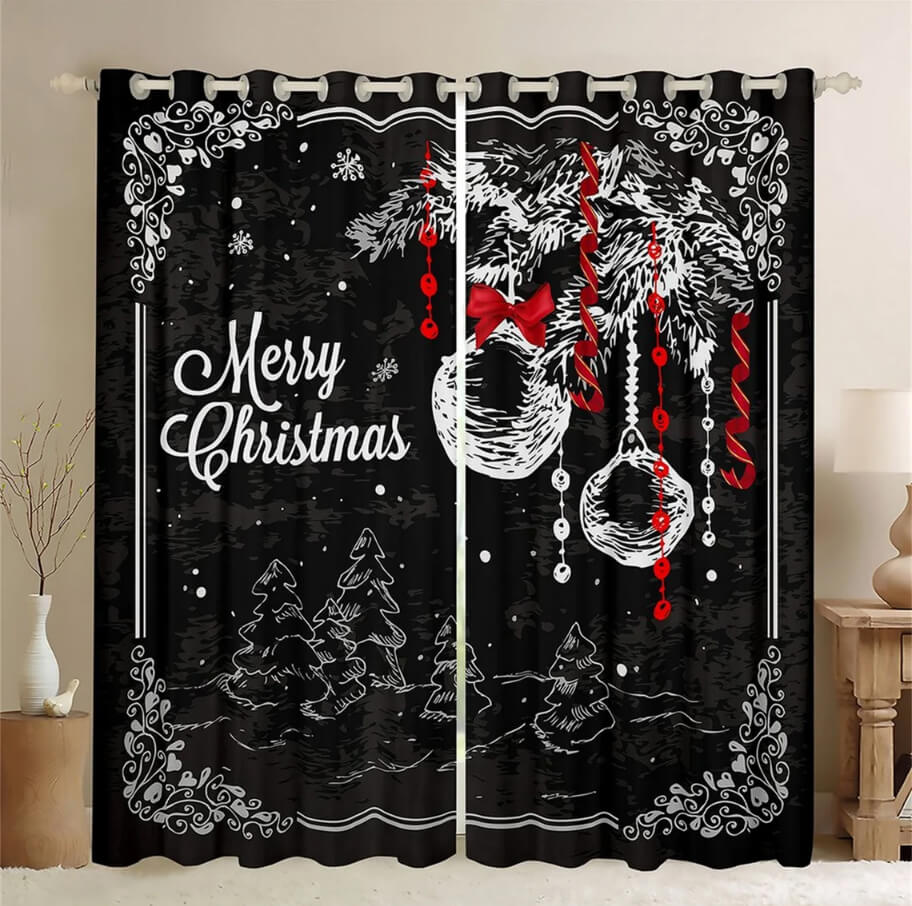 Instead of a small repeating pattern, this curtain set depicts a single image. Make a statement with a black background.
19. Versatile Scarf-Style Christmas Curtain Design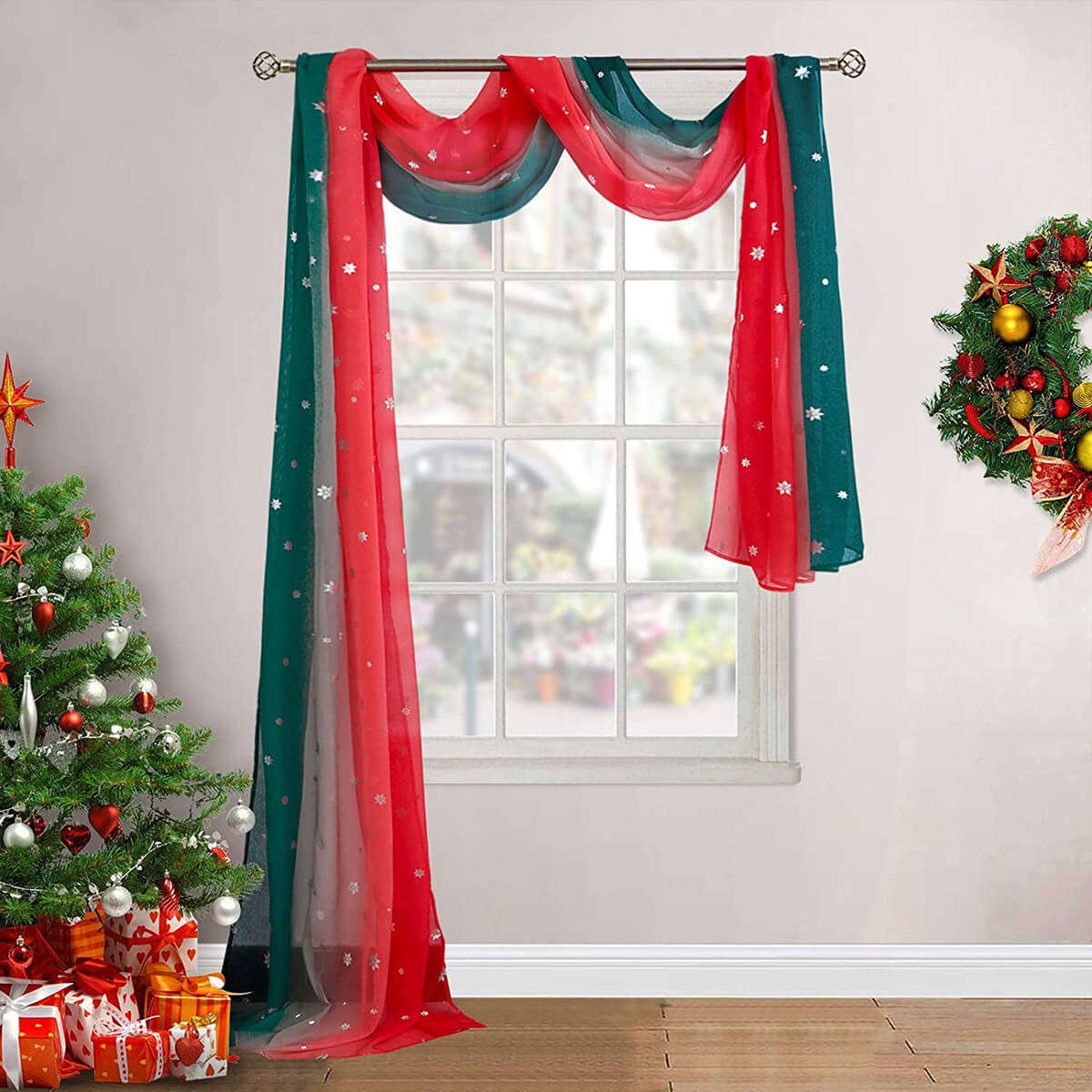 Choosing scarf-style curtains gives you more control over your décor. This curtain fades from red to green and showcases small snowflakes.
20. Celebrating Festive Farmhouse with Buffalo Plaid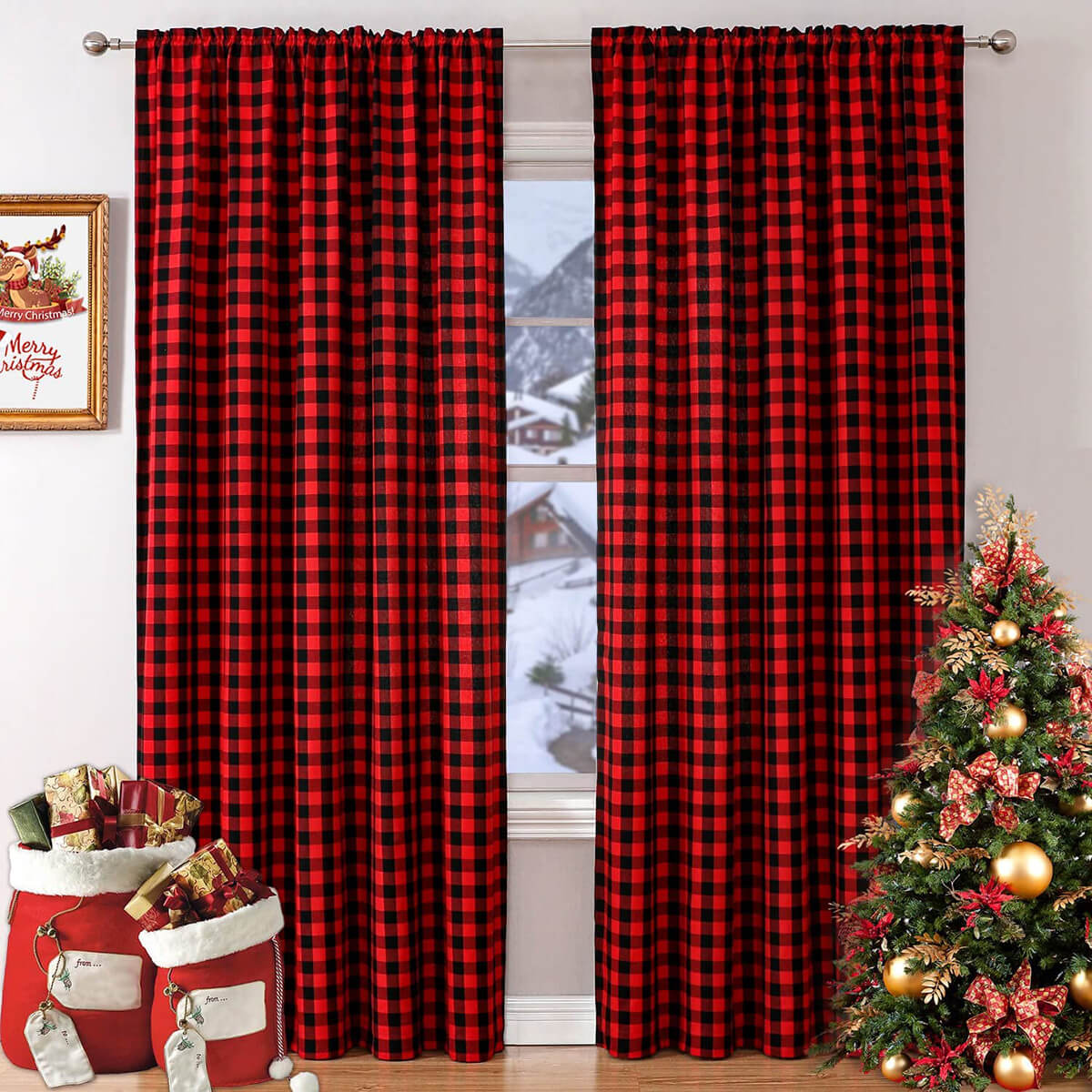 Because buffalo plaid invokes feelings of joy and warmth, these curtains are a magnificent choice for anyone excited to entertain.
21. Luxurious Emerald Green Blackout Curtains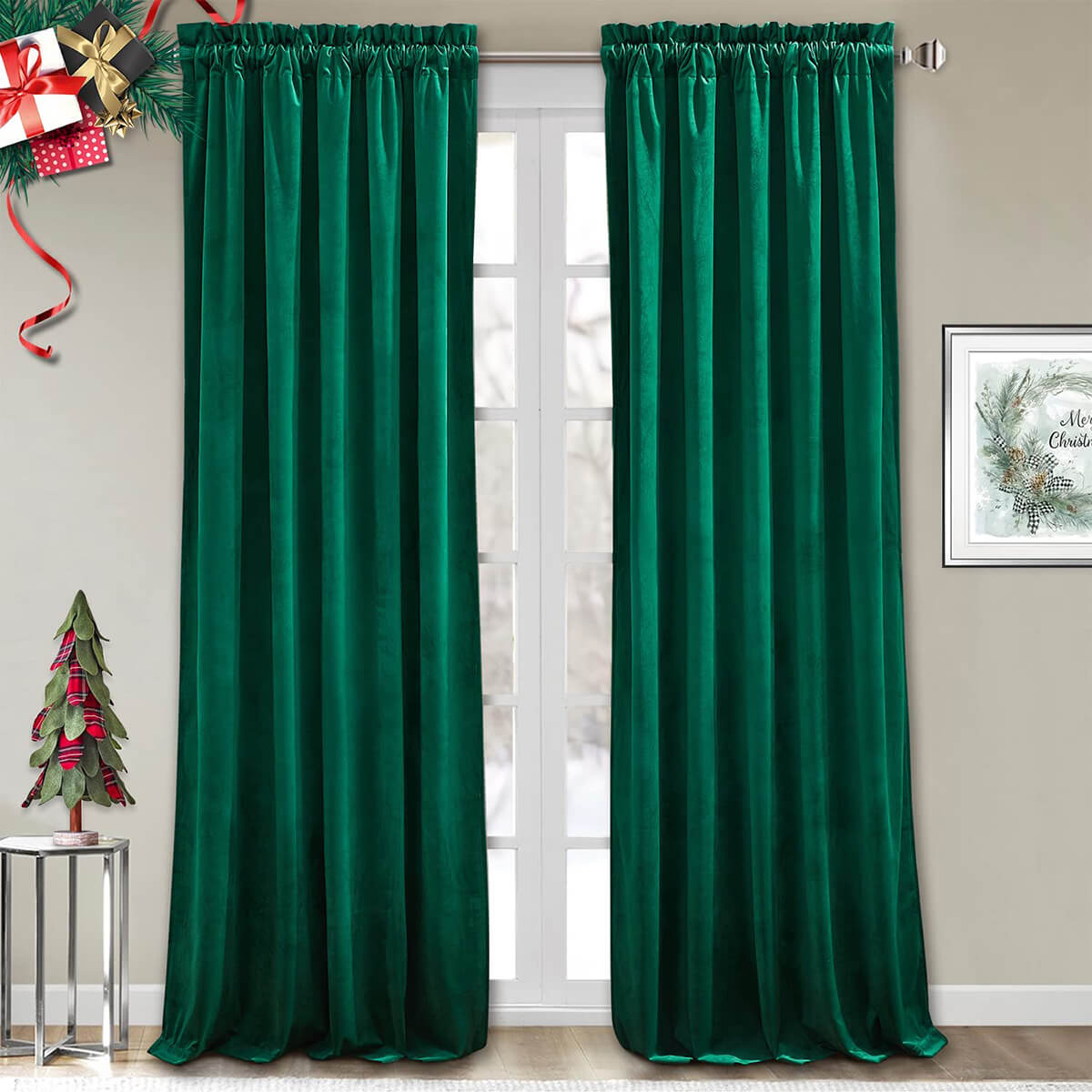 Sometimes, patterns can distract from the ambiance you are developing. Solid colors provide a great foundation for intricate holiday decorations.
22. Channel Christmas Cheer with Gossamer Green Curtains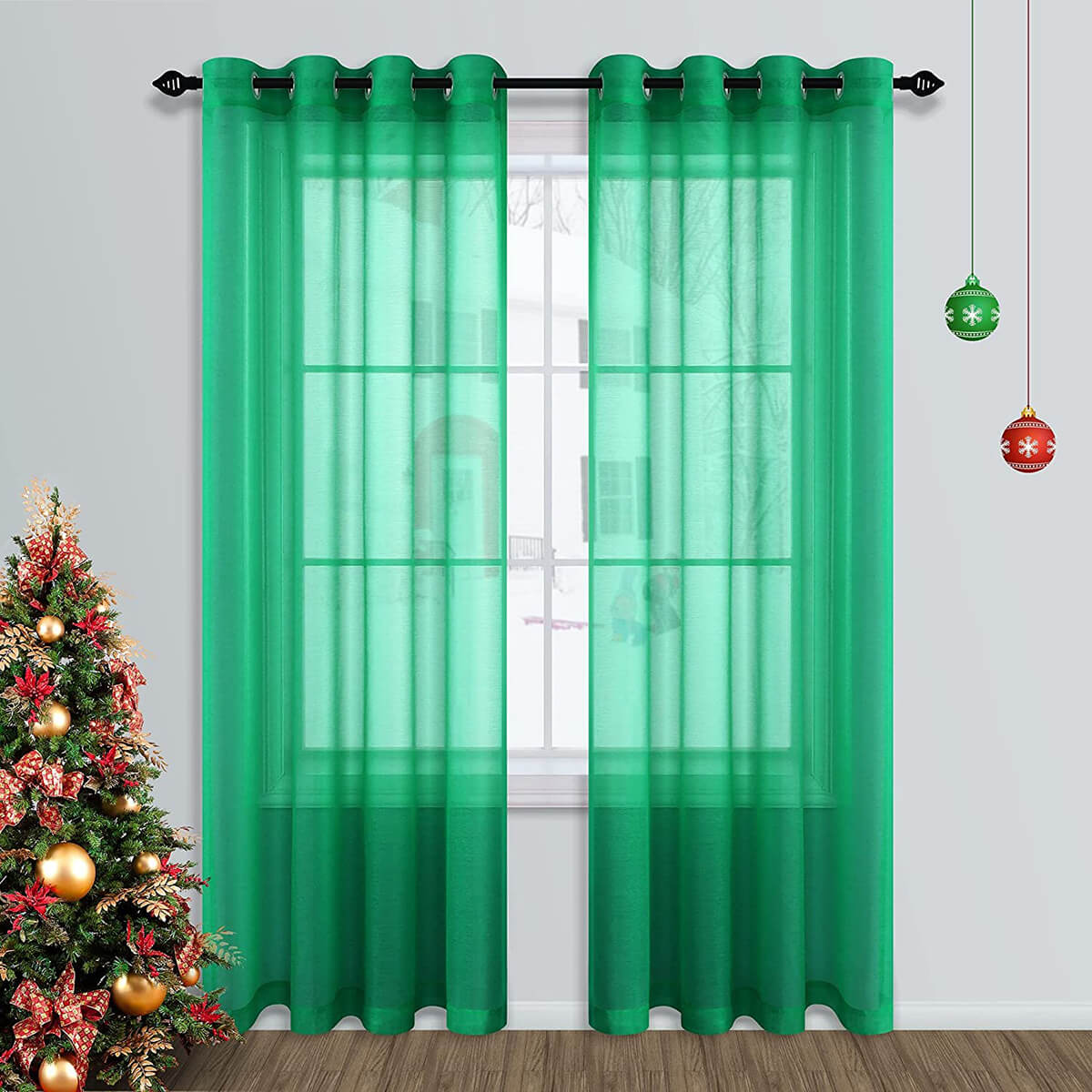 Because these captivating curtains are sheer, you can still luxuriate in natural light while furnishing your space with a festive atmosphere.
23. Textured Wine Red Christmas Curtains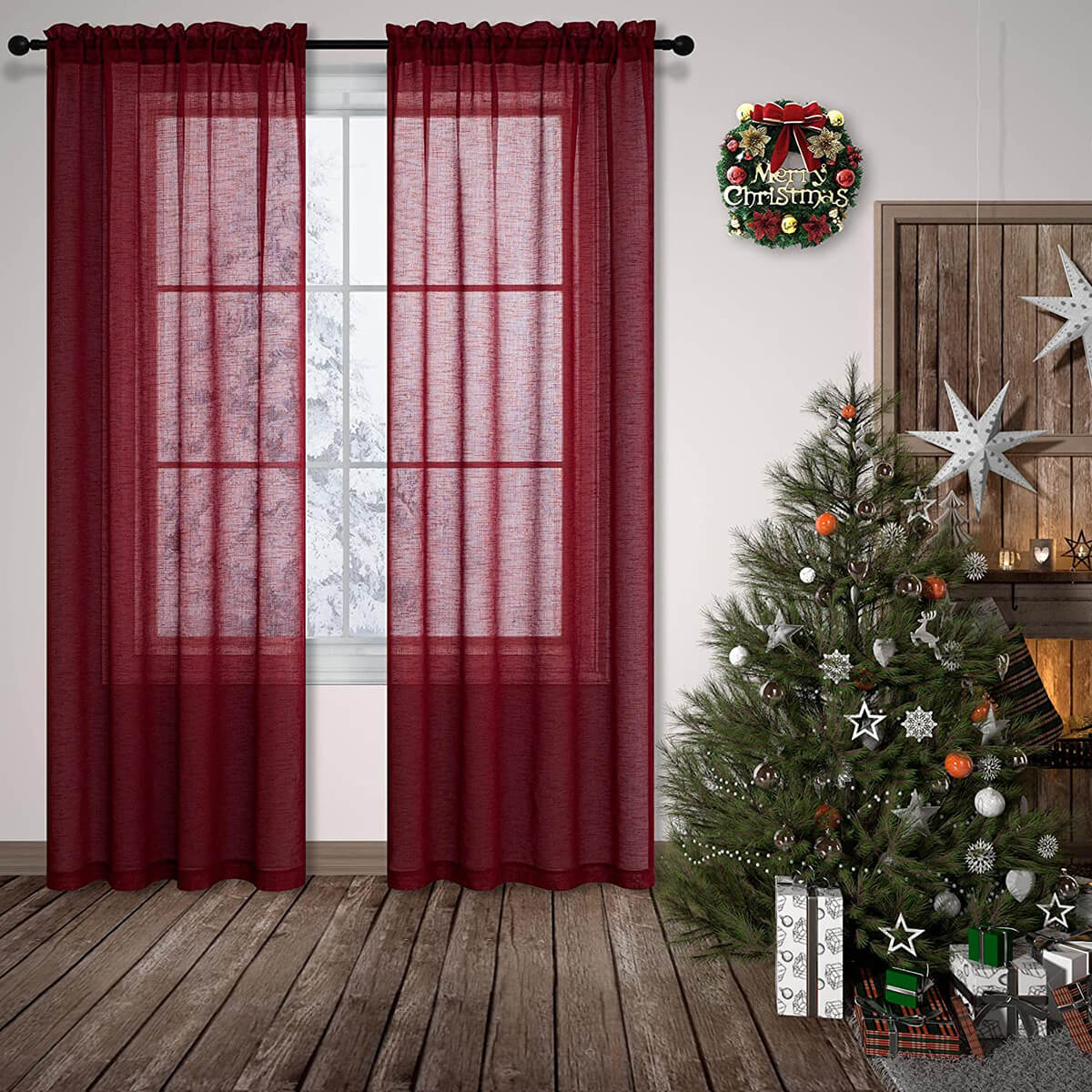 Sometimes, subdued red is a better option than bright red. Harnessing a burlap-inspired weave, these burgundy semi-sheer curtains provide balance.
24. Modern Metallic Wave Christmas Curtains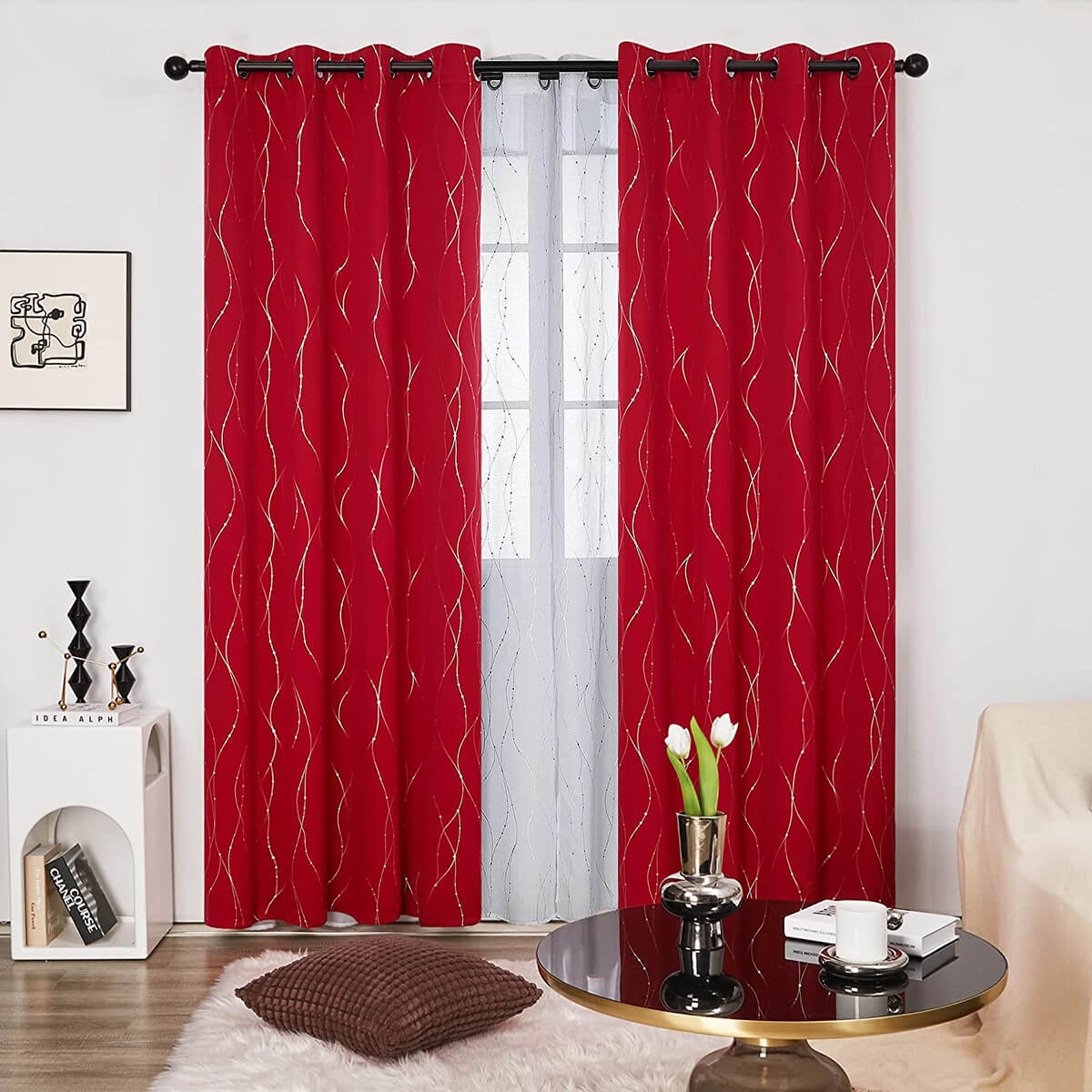 Glittering silver swoops give this red Christmas curtain set an organic energy that will feel natural in any modern space.
25. Unique Double-Layer Curtains with Star Cutouts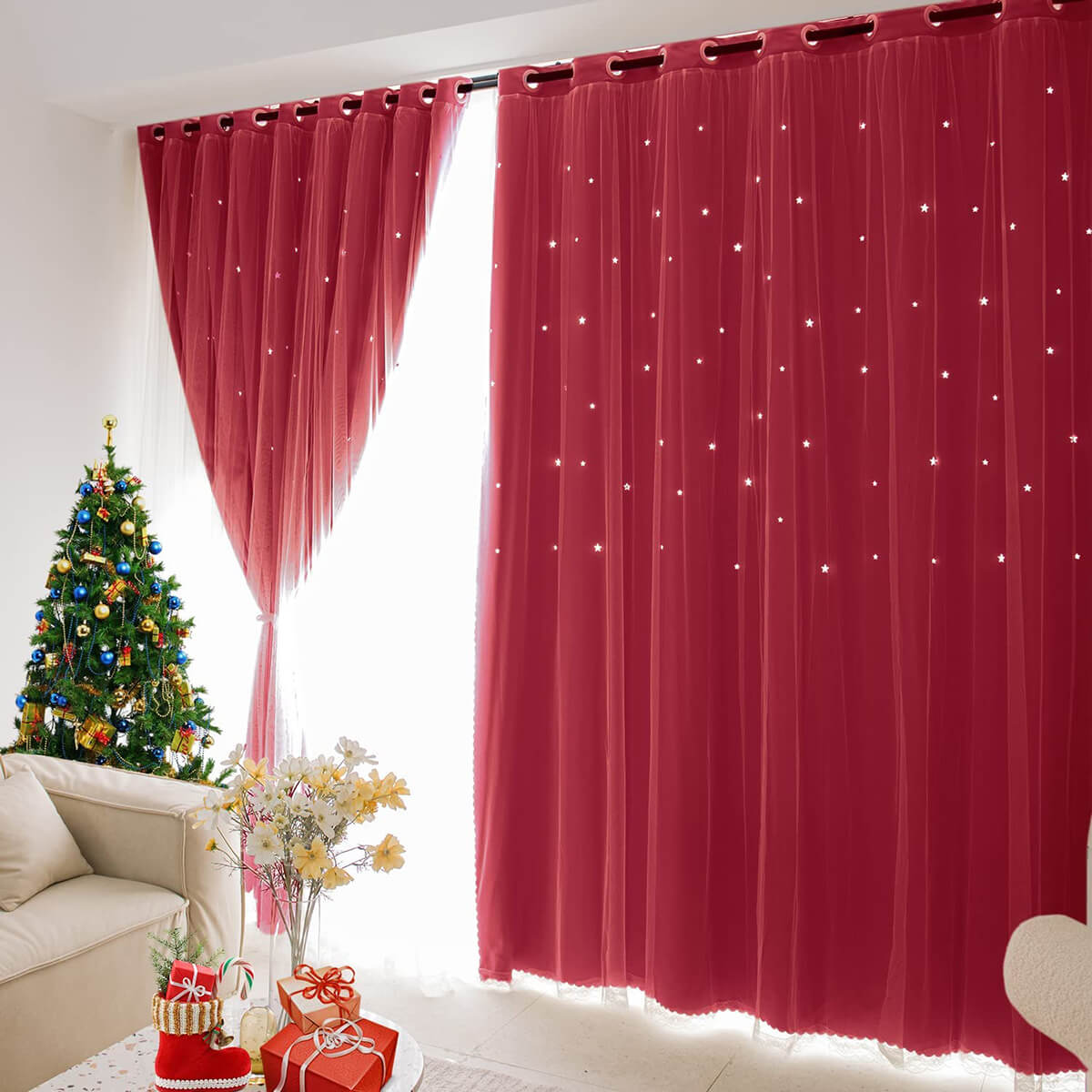 Even when closed, these curtains will adorn your home with twinkling stars. A lacy top layer adds a special magic.
25 Ways to Use the Best Christmas Curtain Ideas to Make Any Space Perfect for Holiday Gatherings
Before settling on a curtain set, it is a good idea to address a few practical concerns. A few of these include how much light you would like to let in and how many panels you will need. Do not be afraid to experiment with new ideas as you decorate this Christmas!