Christmas is coming. You can tell by the mail order catalogs flooding your doorstep these days. Pretty soon your favorite radio stations will be playing non-stop Christmas music. Of course, it is the most wonderful time of the year. People are more friendly. There's the anticipation of gift giving. You get to host a family gathering. Okay, maybe not that last one. But you get the idea. It's a time for celebration!
35+ Ways to Make Your Outdoor Space Unique for Christmas with DIY Décor

It's also the most wonderful time of the year for, you guessed it, DIY projects. That's right. This is the perfect time to show off your crafting skills with some Christmas DIY outdoor decor.
An original display of Christmas DIY outdoor decor is your chance to let everyone know how much you love Christmas. Sure, you could be like your neighbors and put out your best store bought decorations. But why settle for ordinary? After all, these are the kind of projects you love.
Your decor doesn't have to be extravagant either. Even the simplest ideas can turn a bah humbug into a Merry Christmas!
So make it your year to stand out. Be the envy of all your friends this holiday season with these Christmas DIY outdoor decor ideas.
1. Reclaimed Wood Pallet Lighted Christmas Tree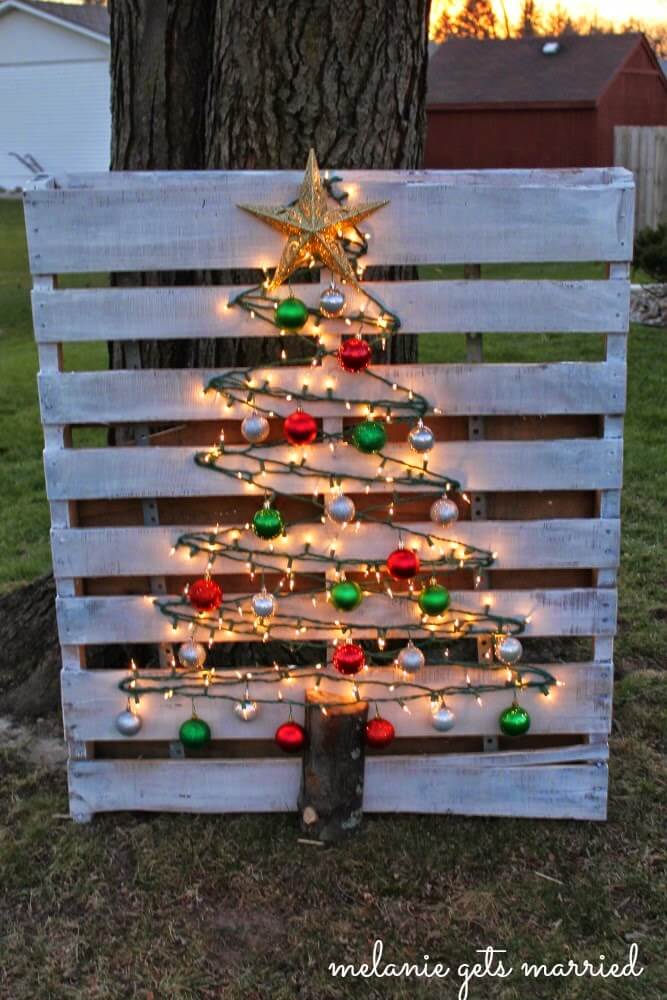 2. Santa Claus Fire Wood Bundle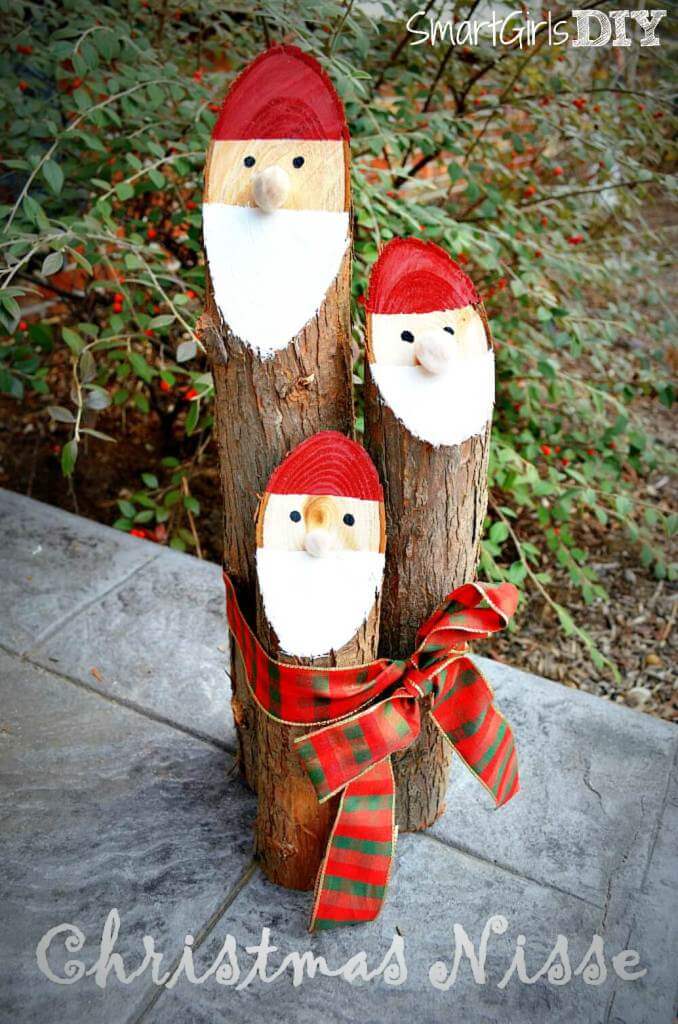 3. Stacked Terra Cotta Planter Snowman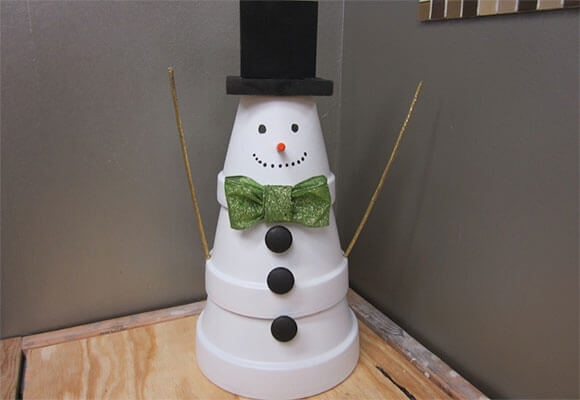 4. Lamppost or Door Hanging Pine and Bow

5. Re-purposed Wood Pallet Christmas Tree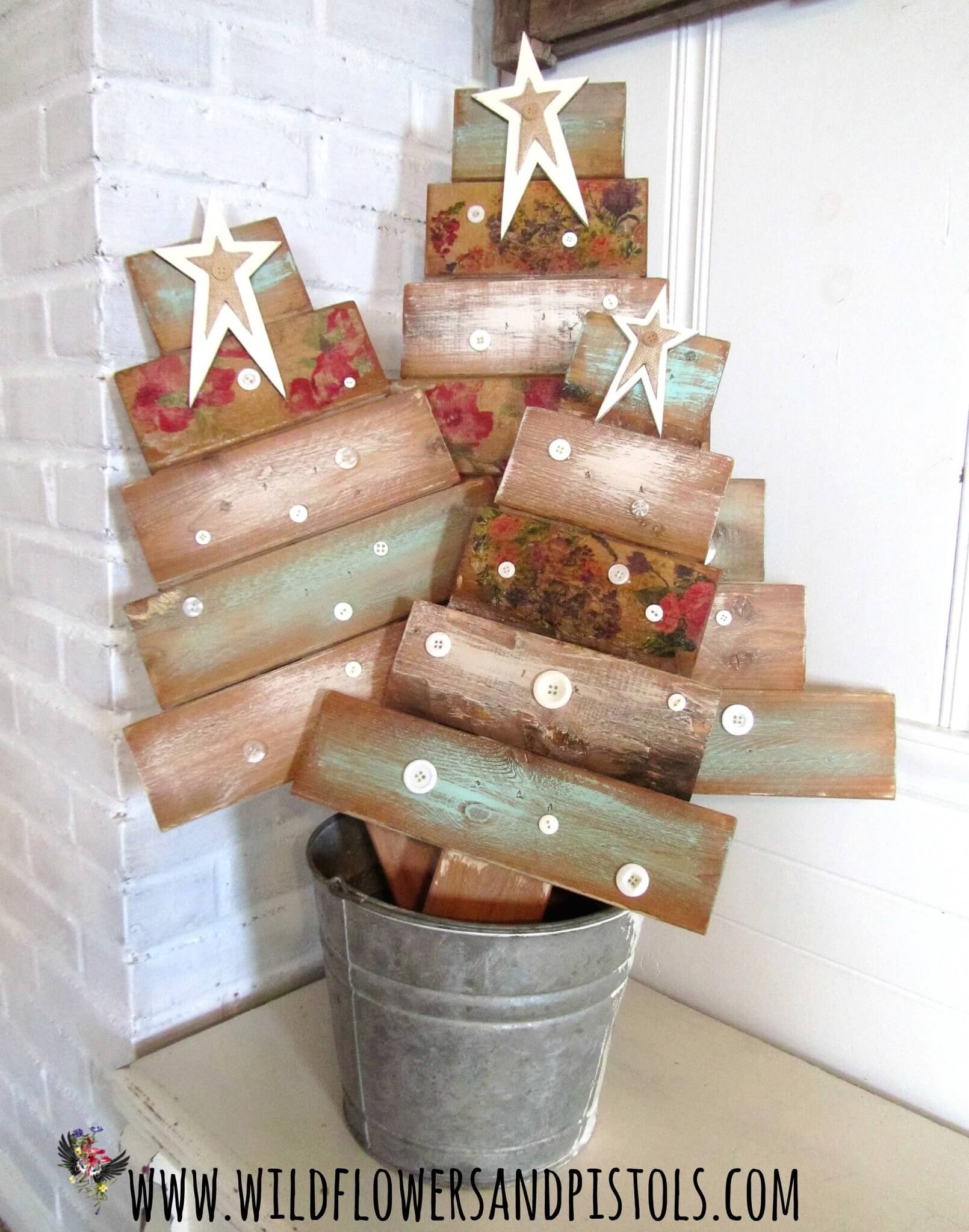 6. Super Cute Recycled Wood Snowman Family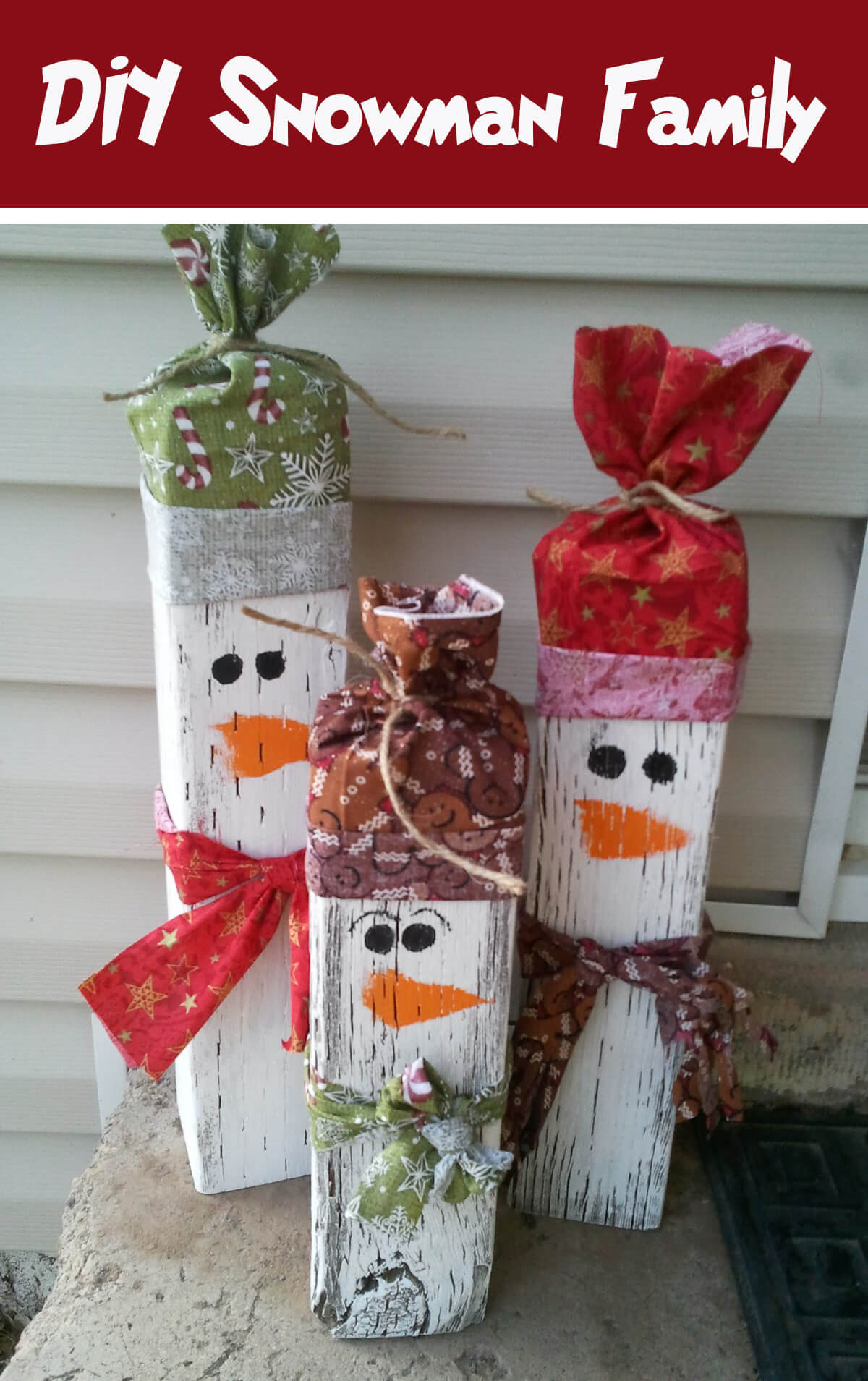 7. Aluminum Tomato Cage Lighted Tree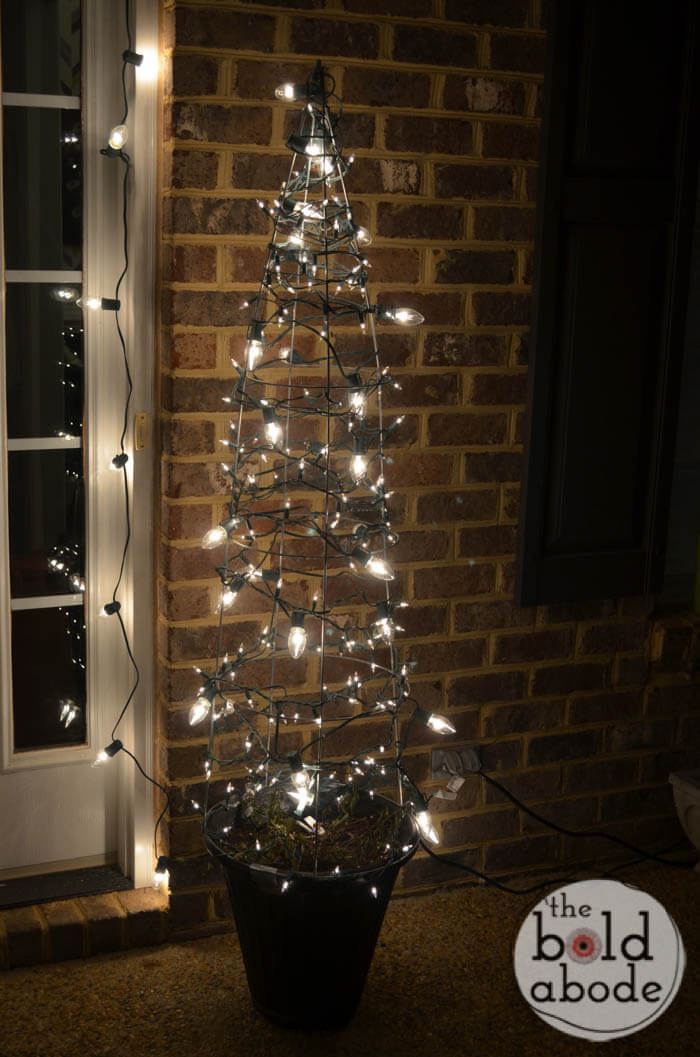 8. Hand Made Traditional Christmas Wreath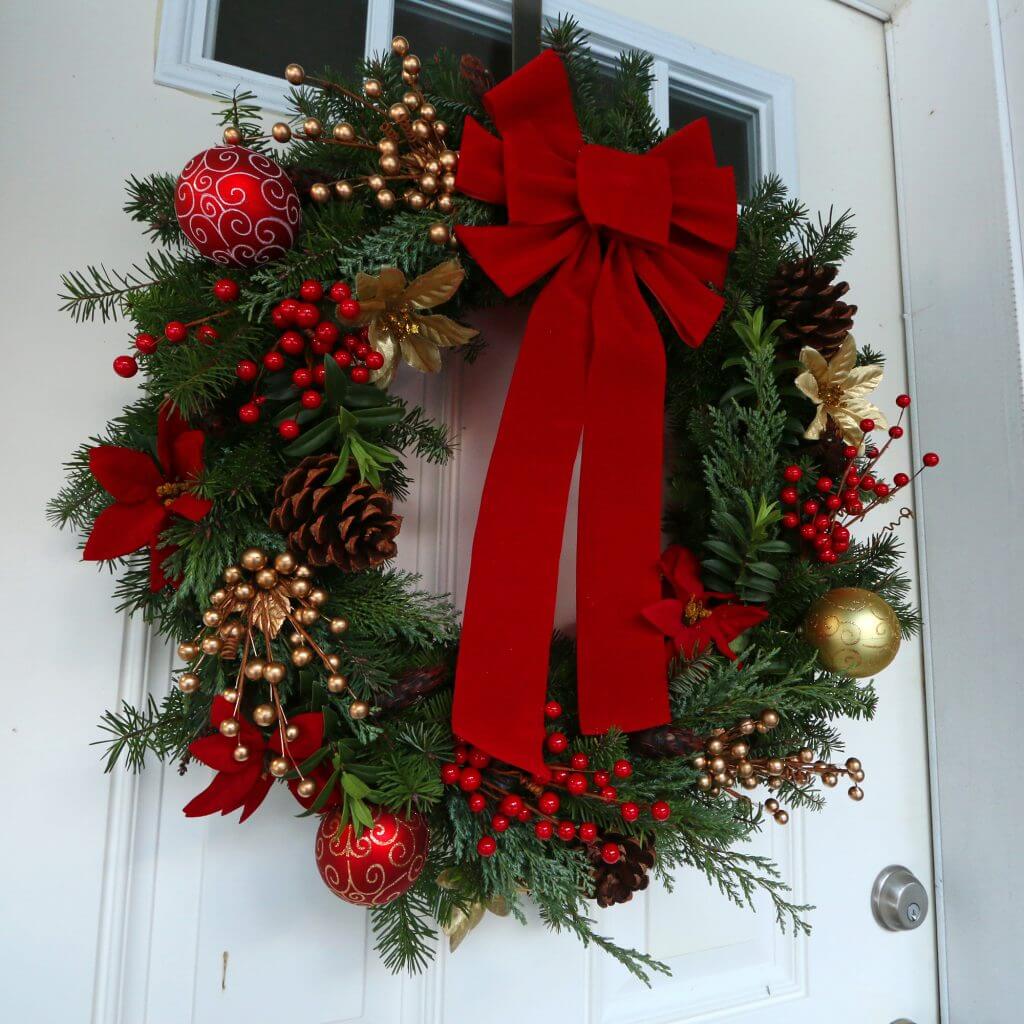 9. Adorable Cut Wood Core Snowman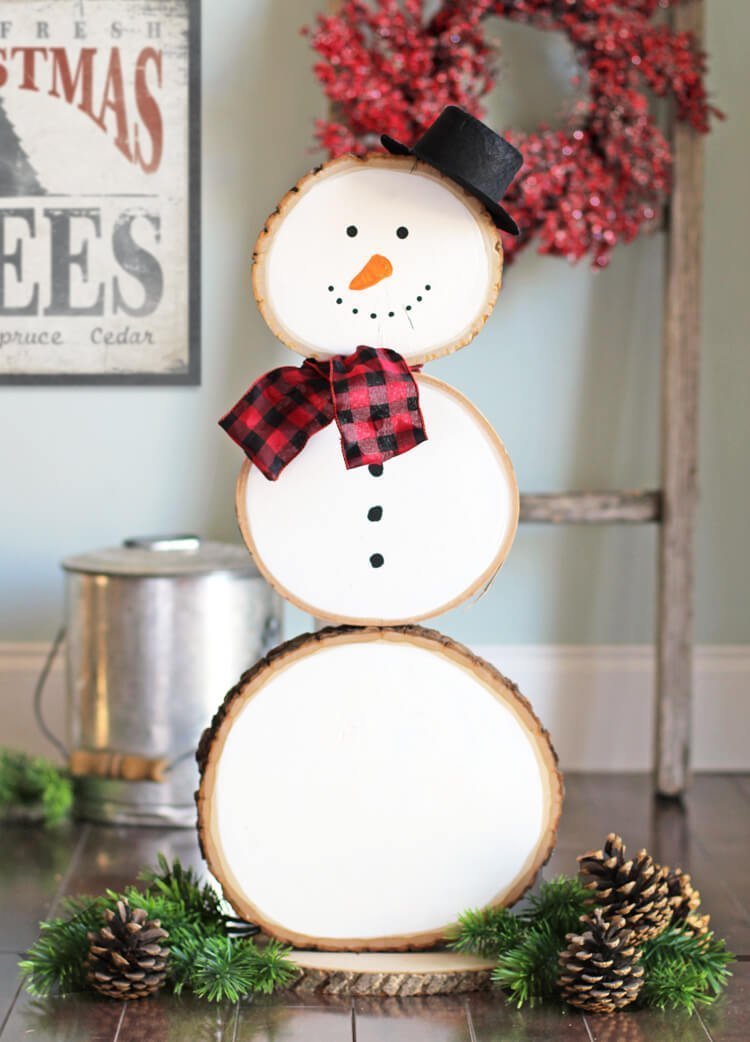 10. Wood Plank Front Porch Christmas Sign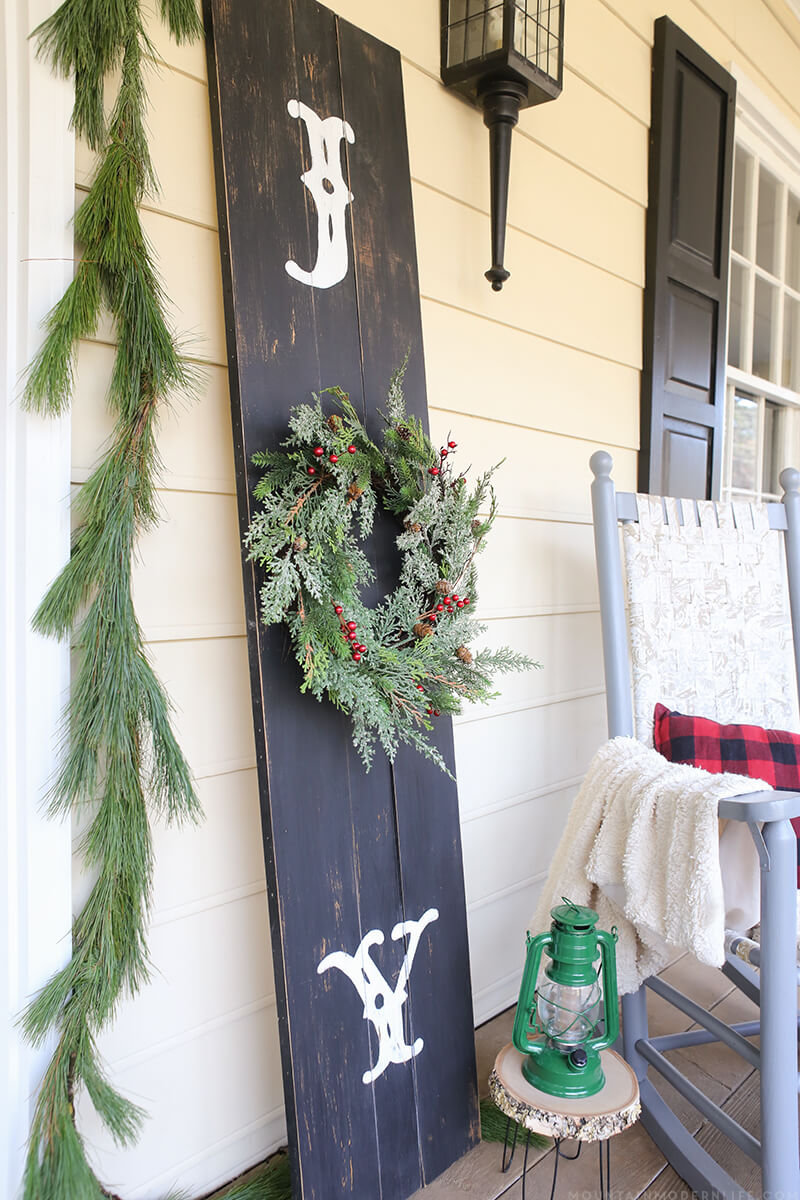 11. Oversized Reclaimed Wood Decorative Snowflake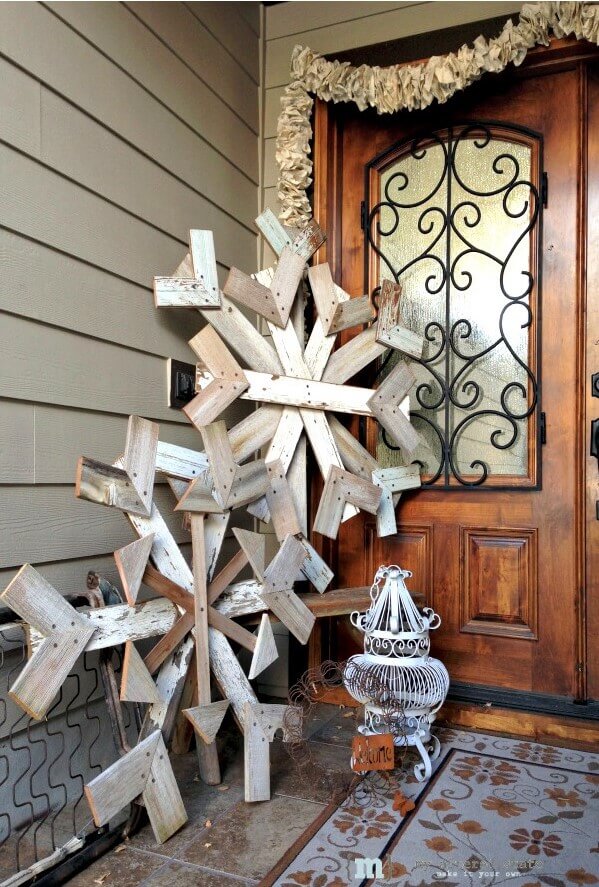 12. Wire Frame Lighted Christmas Balls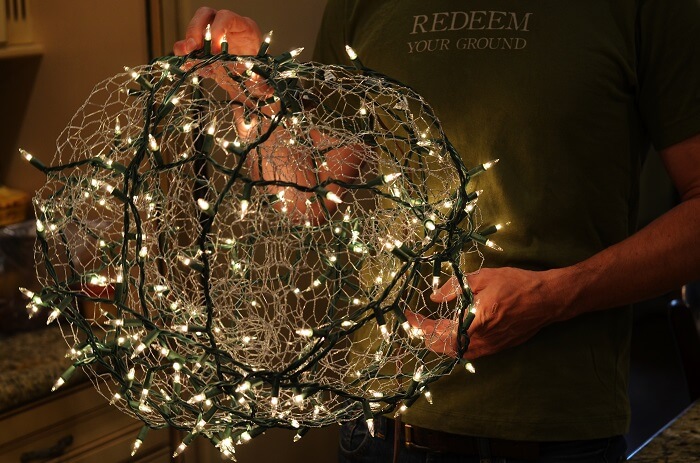 13. Front Door Christmas Present Gift Wrap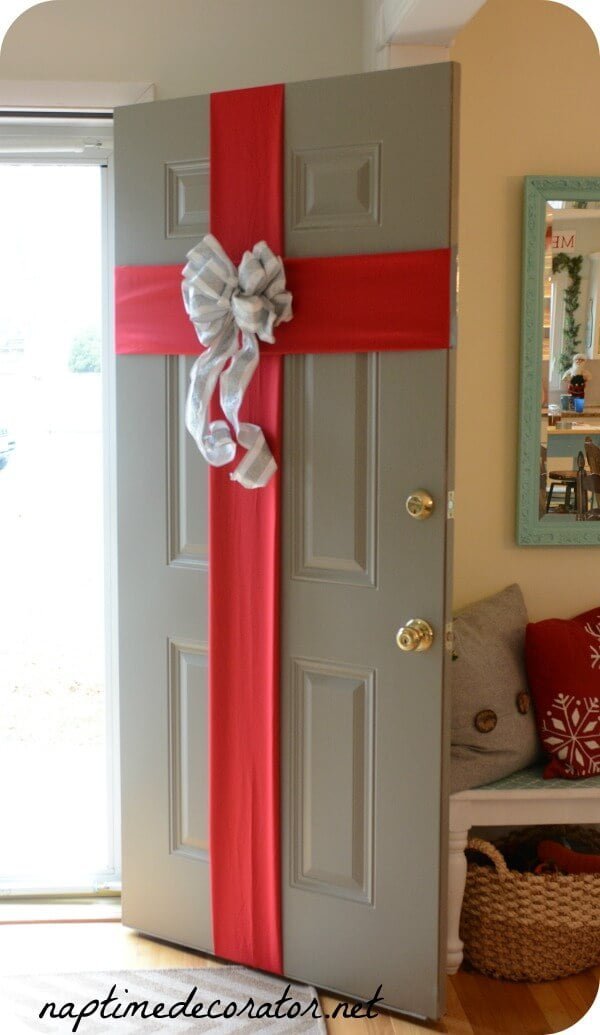 14. Extra Large Potted Advent Wreath

15. Reusable Shipping Box Gift Tree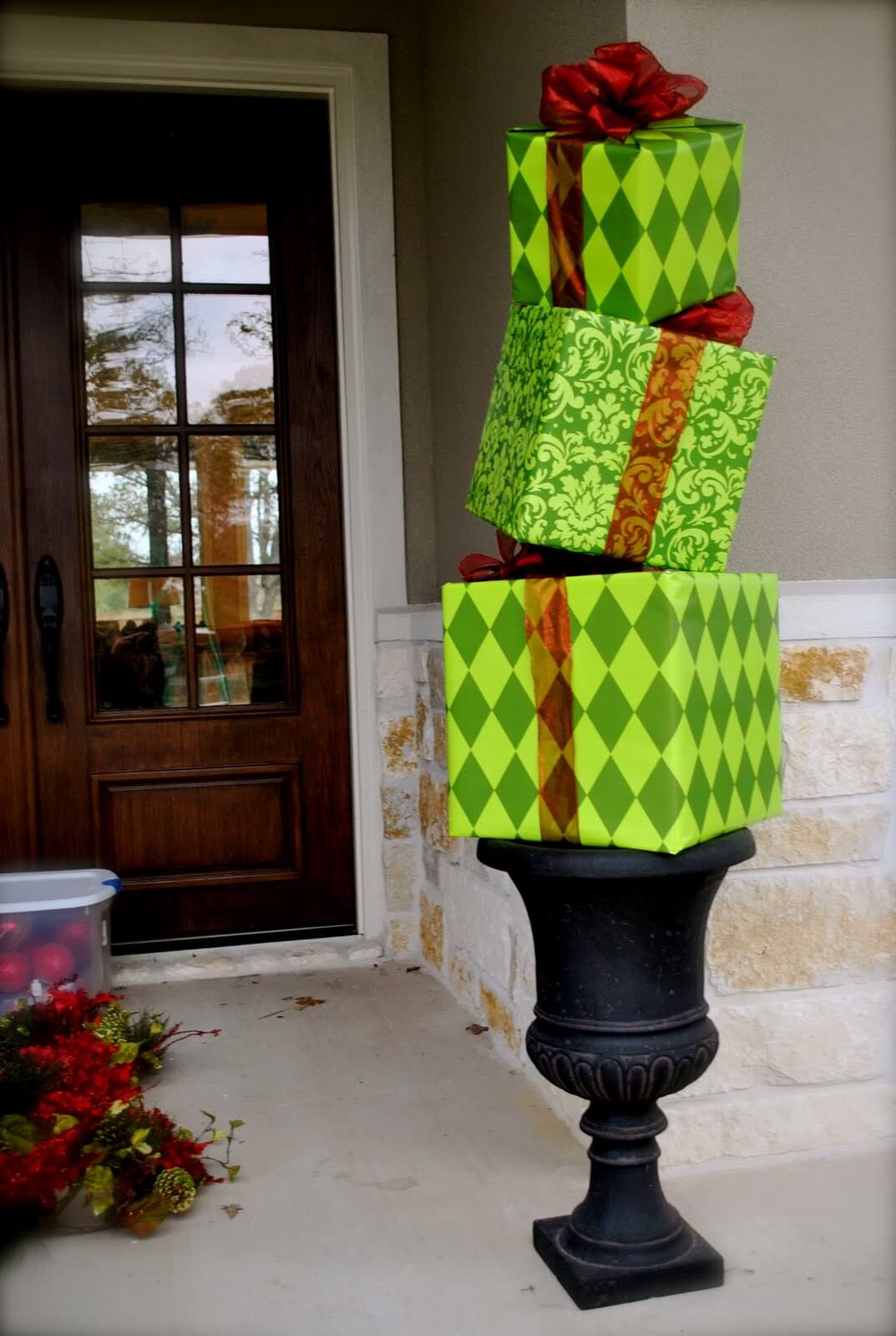 16. Christmas Bow Front Door Wreath and Snowman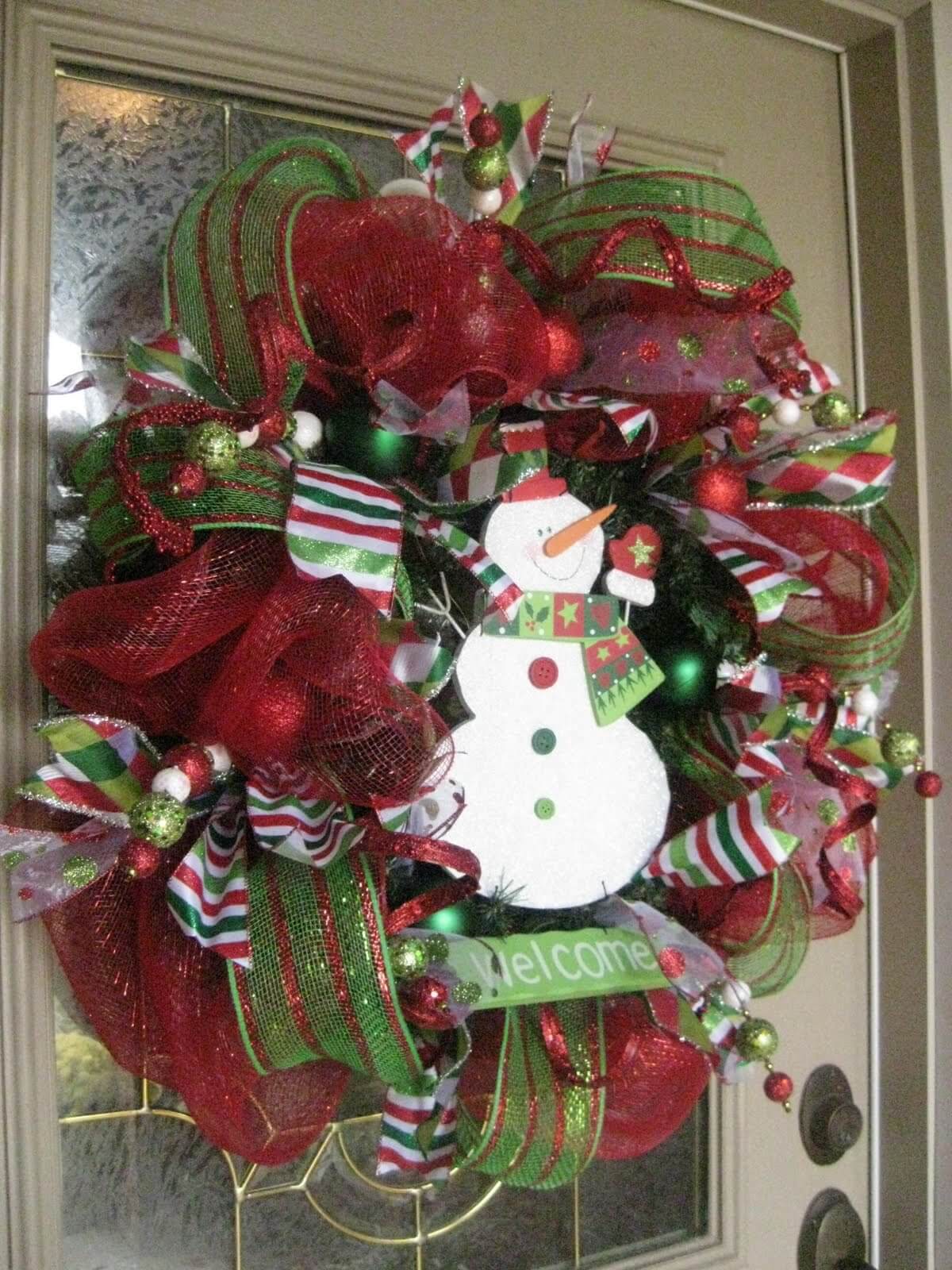 17. Pine Tree Branch Rope Ladder
18. Hand Carved Wood Reindeer Silhouette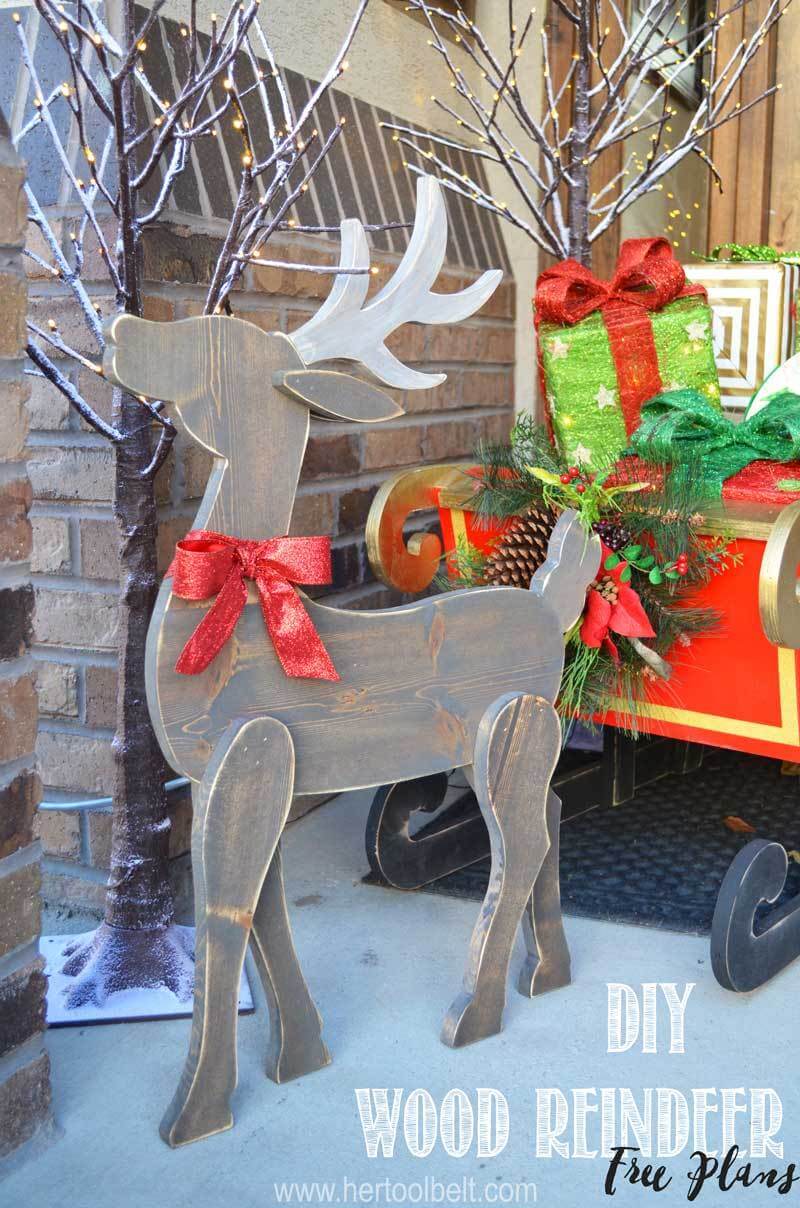 19. Wood Toboggan and Bunched Wreath Display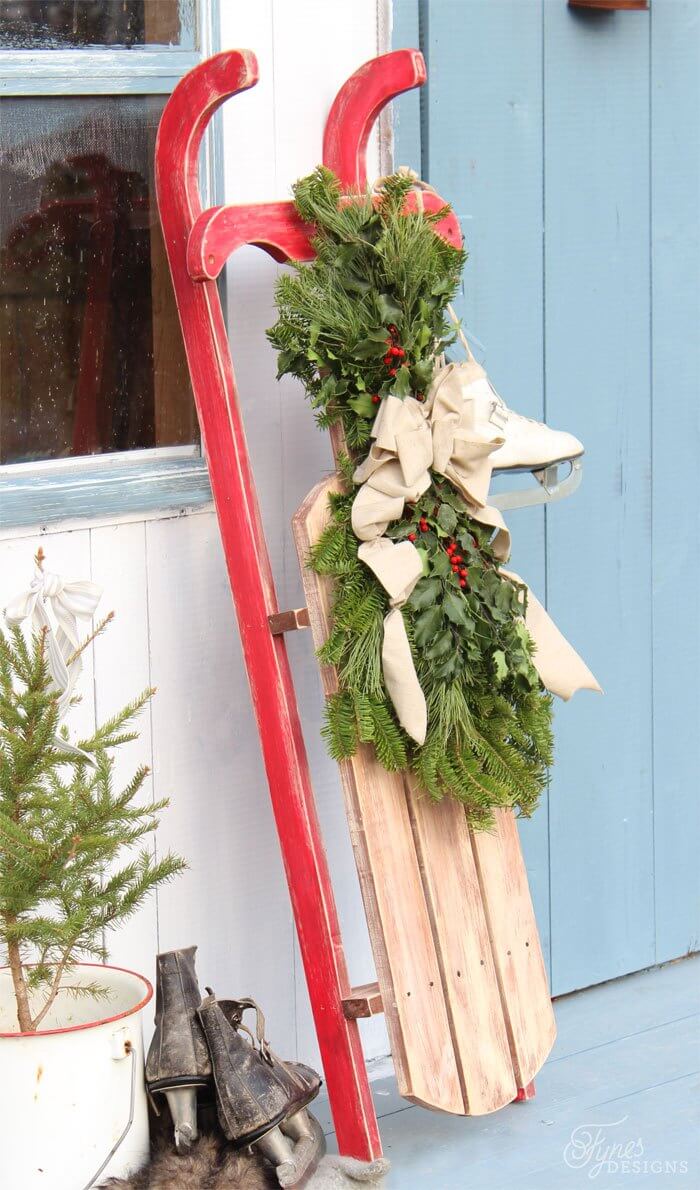 20. Repurposed Wood Pallet with Marquee Lighting

21. Oversized Christmas Tree Ornament and Lighting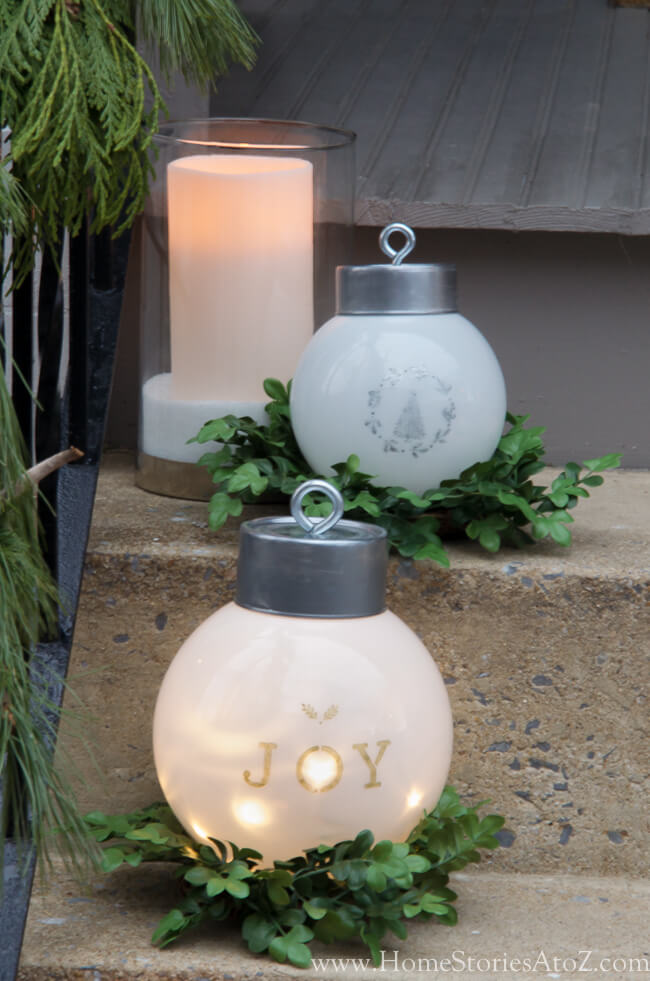 22. Metal Tomato Cage Christmas Tree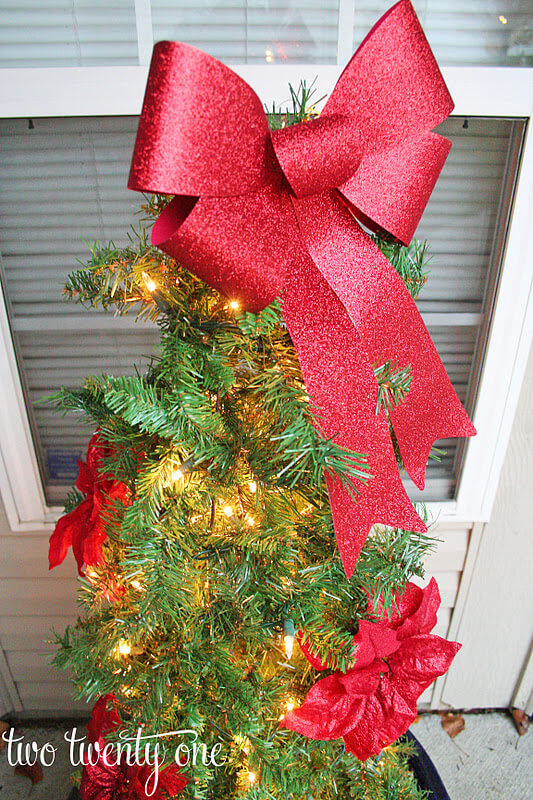 23. Cement Block Gift Box Set and Bow

24. Giant Paper Plate Lollipop Candy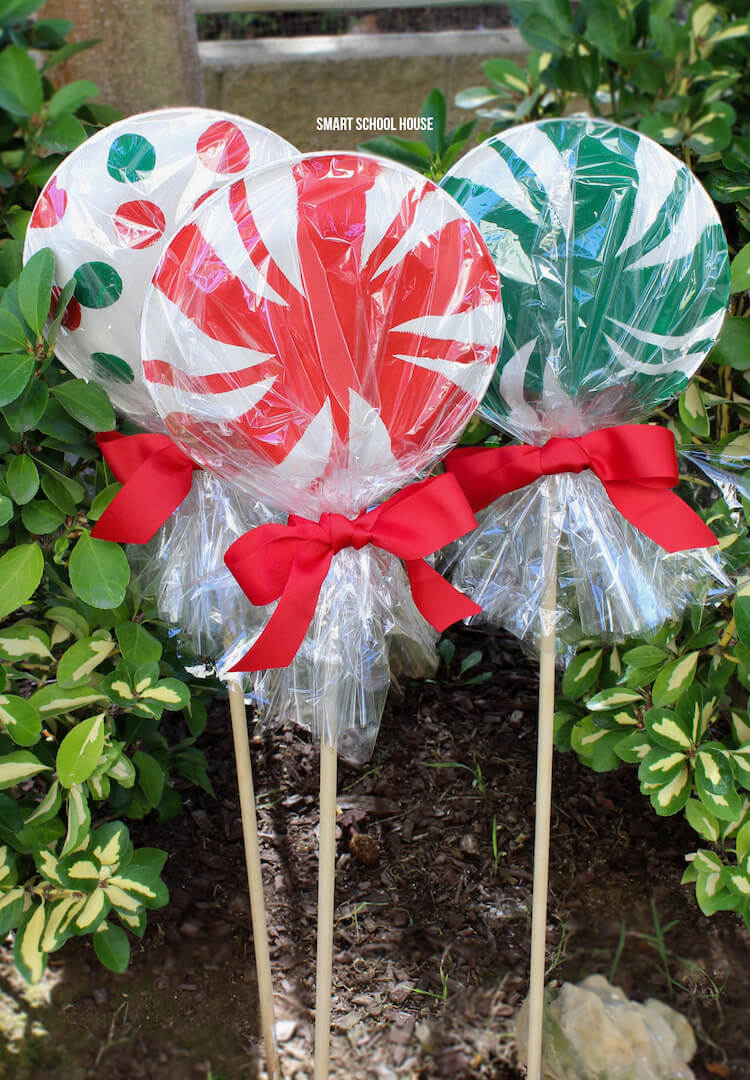 25. Scrap Wood North Pole Direction Sign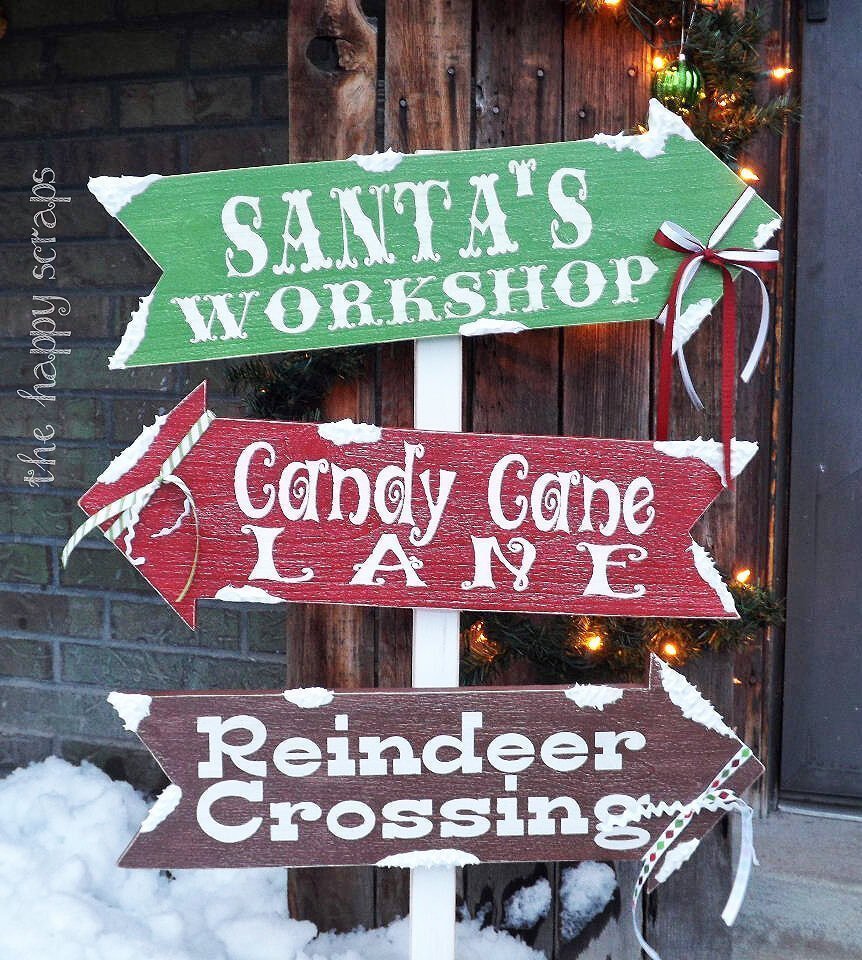 26. Super Sized Red Christmas Ornaments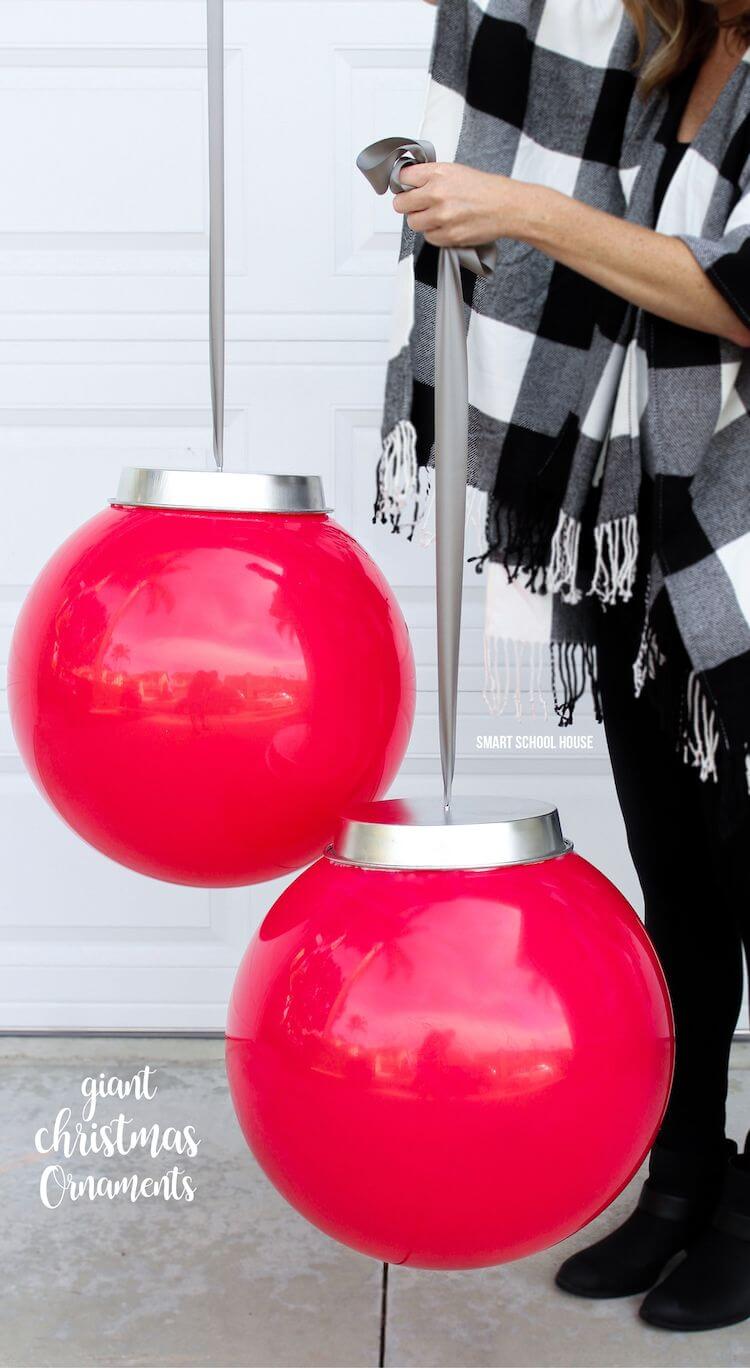 27. Whitewashed Wood Plank Christmas Tree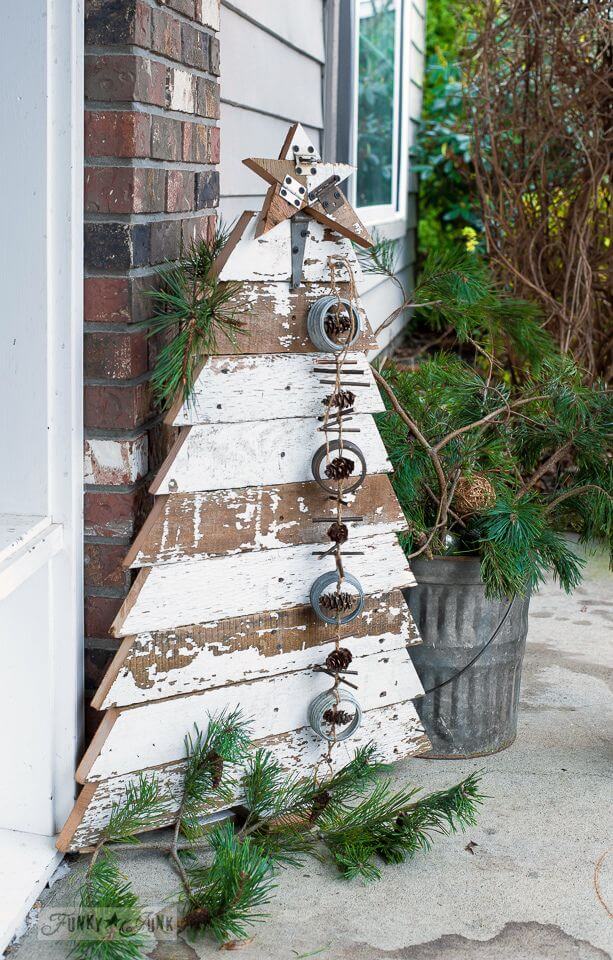 28. Large Silver and Gold Cylinder Tealights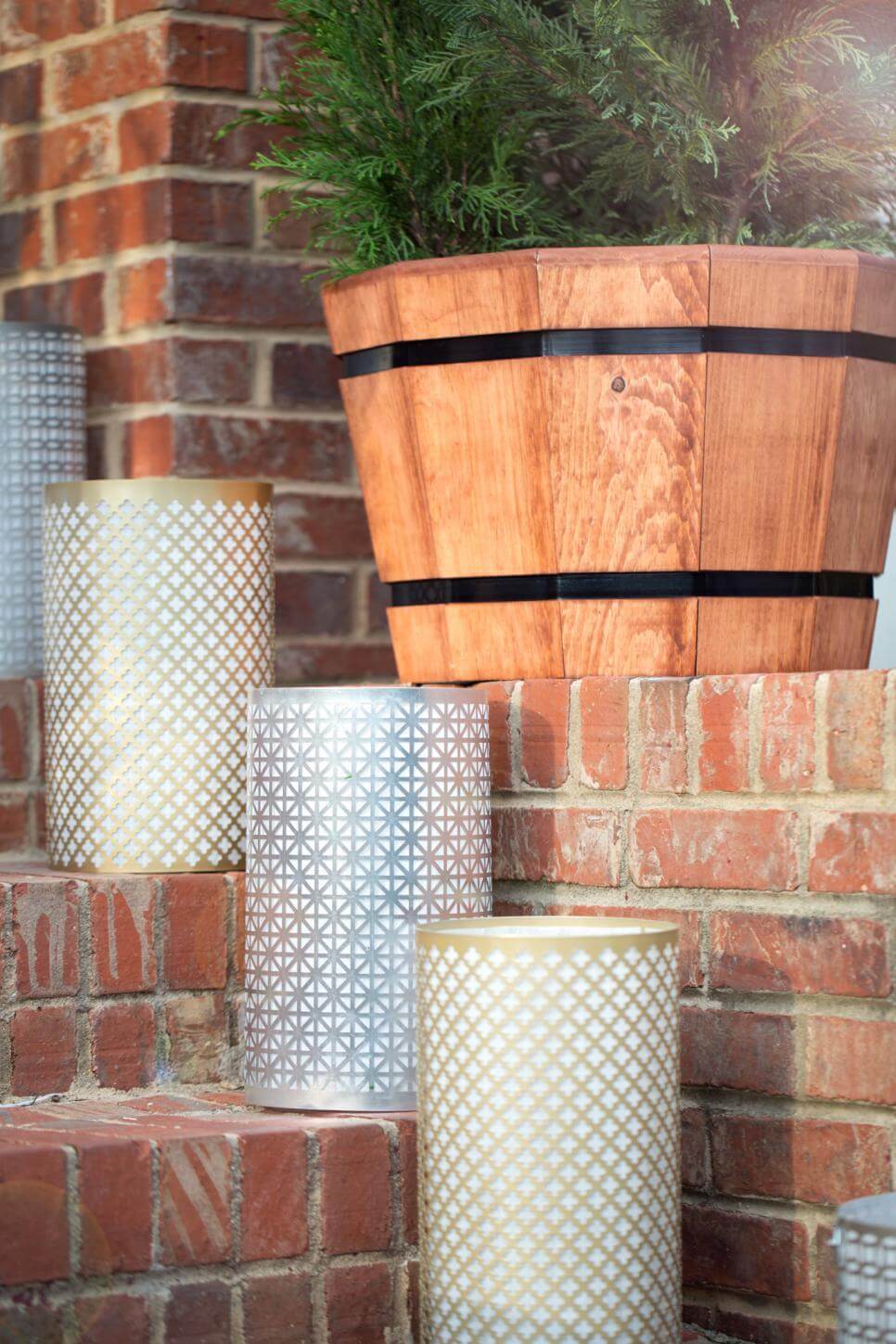 29. Gingerbread Cutout Front Door Hanger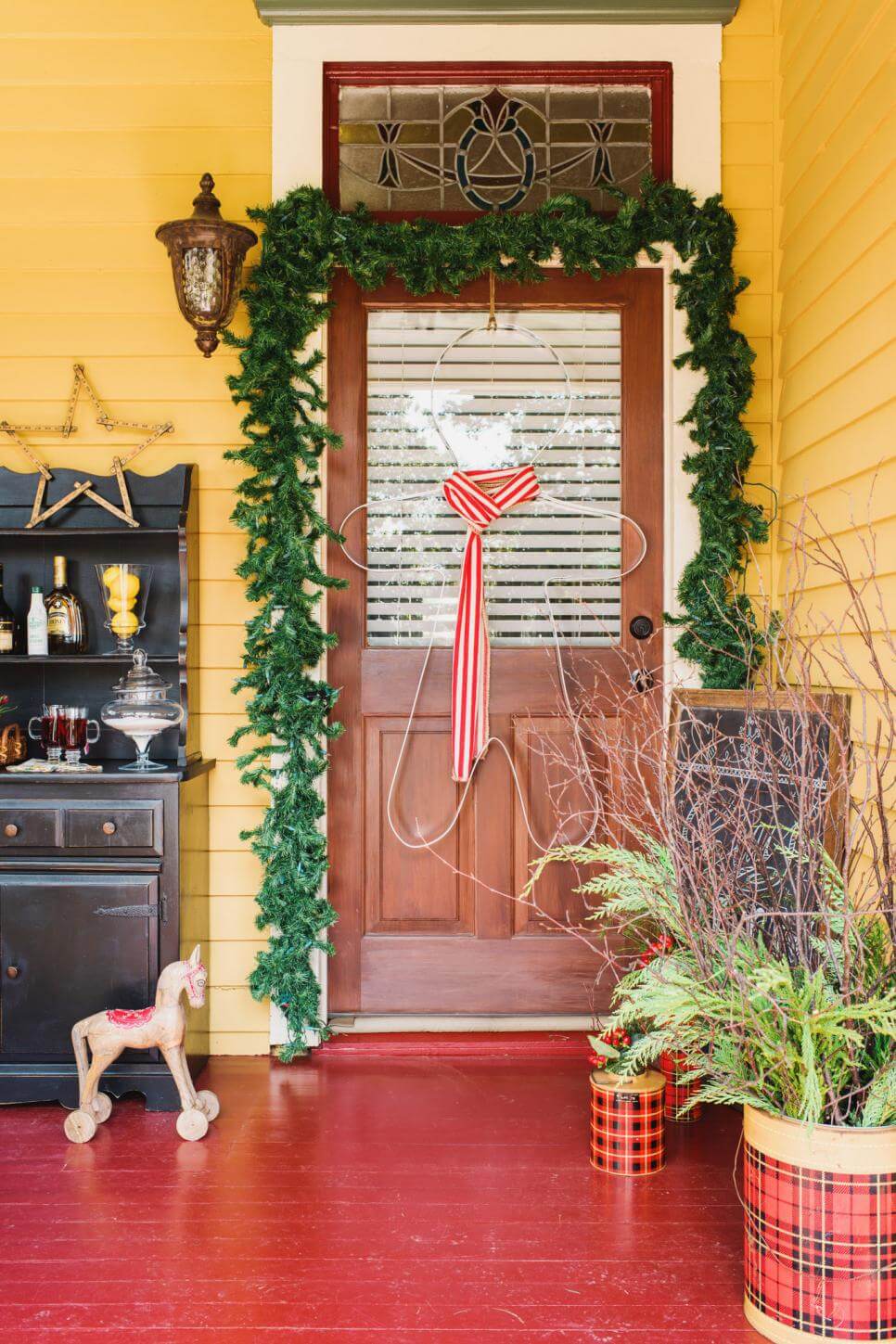 30. Ten Inch Hanging Rosemary Wrapped Snowflakes

31. Full Size Over Door Christmas Sign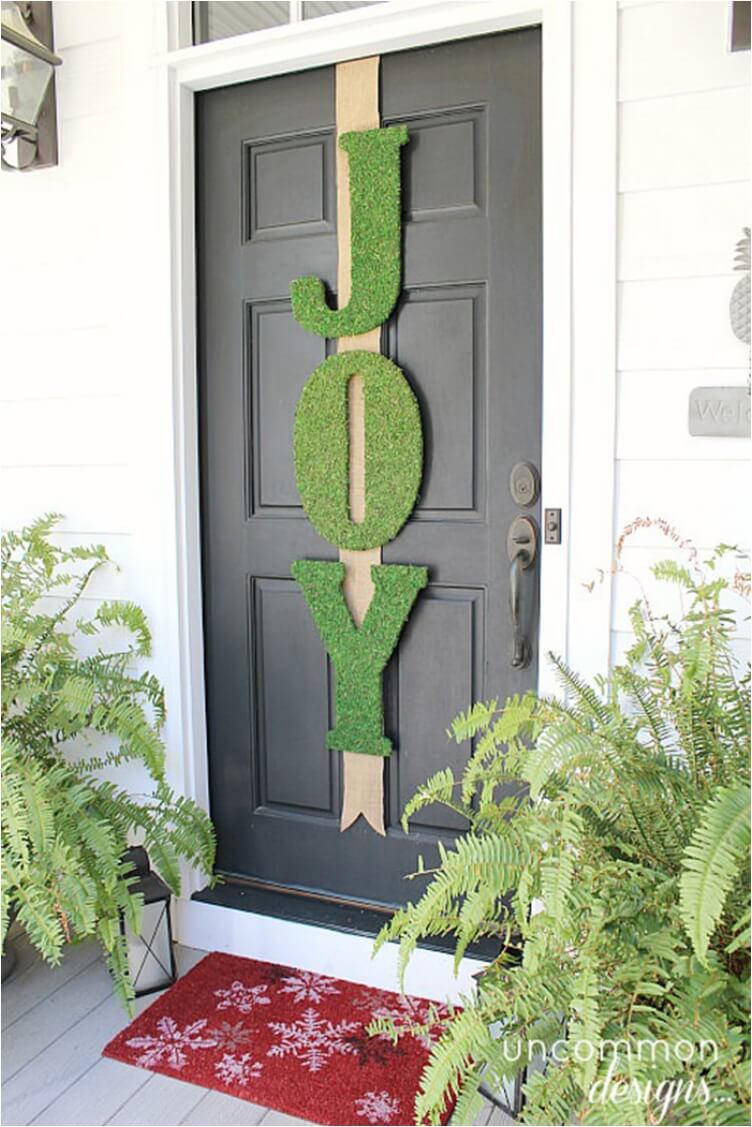 33. Merry Christmas Letter Tiles and Pine Rope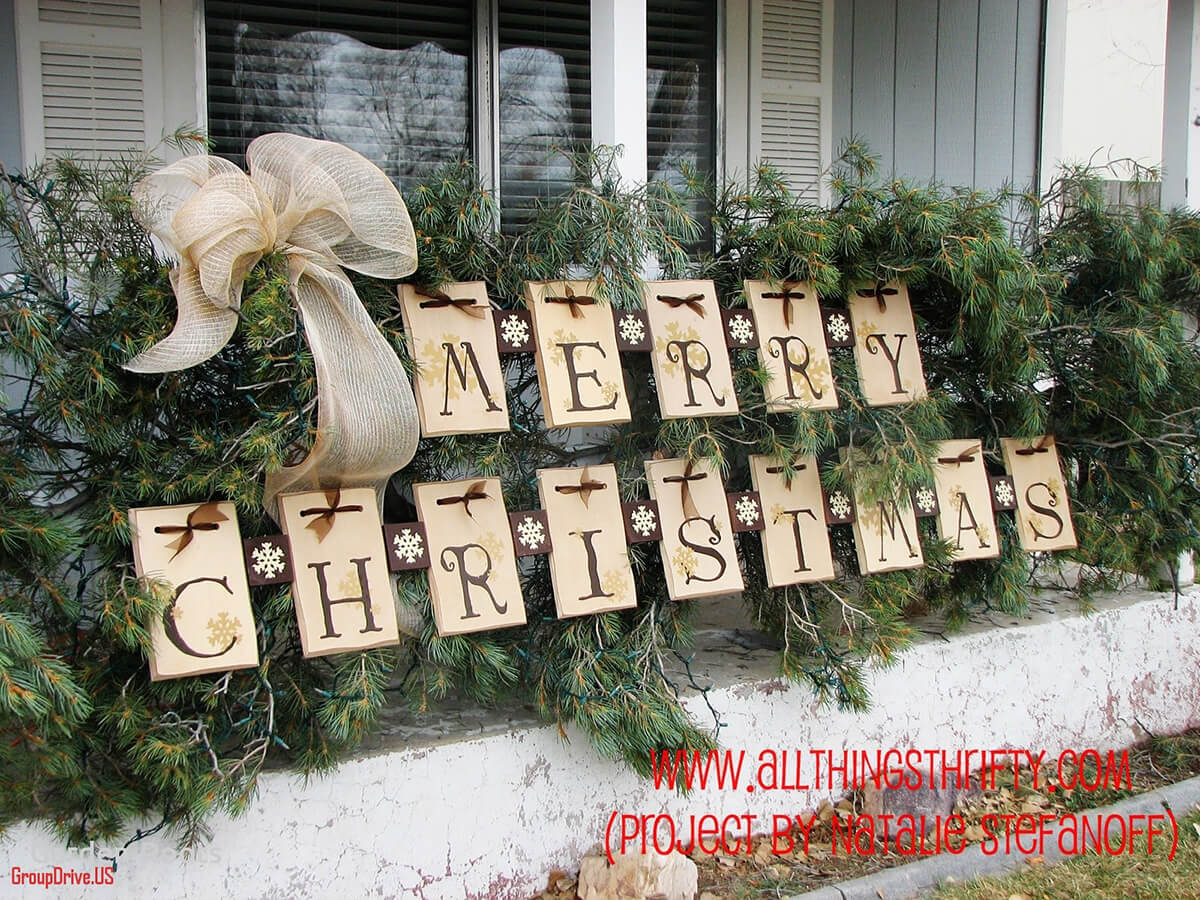 34. Beer Bottle Colored Light Strands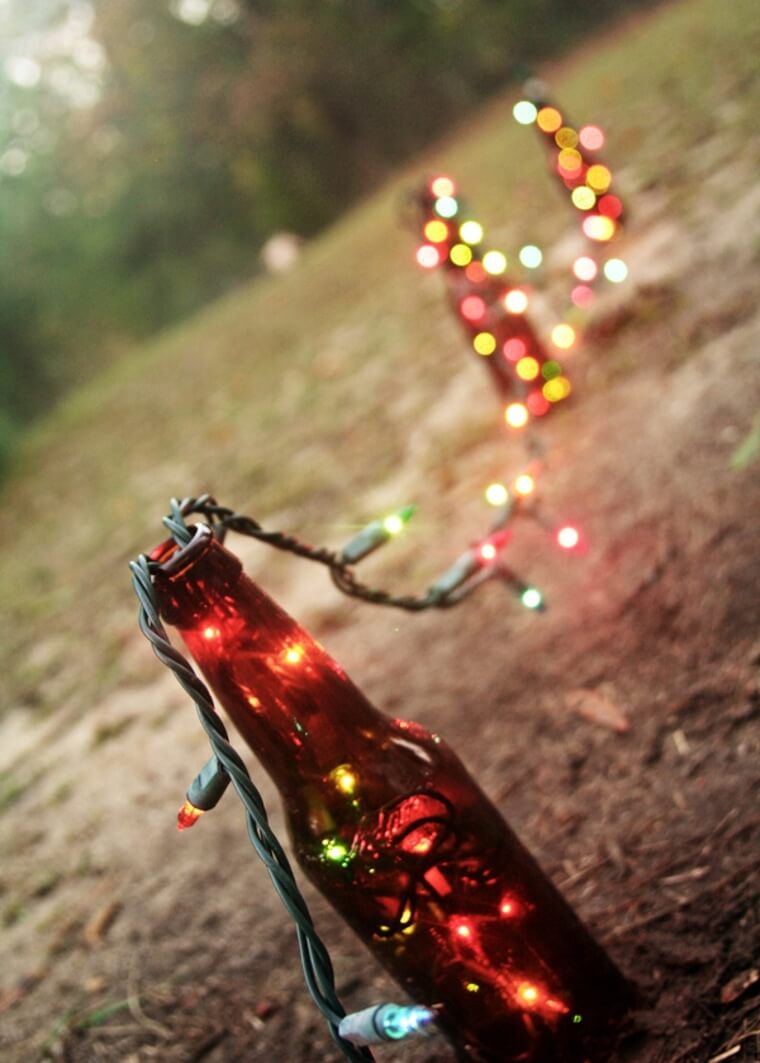 35. Lighted PVC Candy Cane Set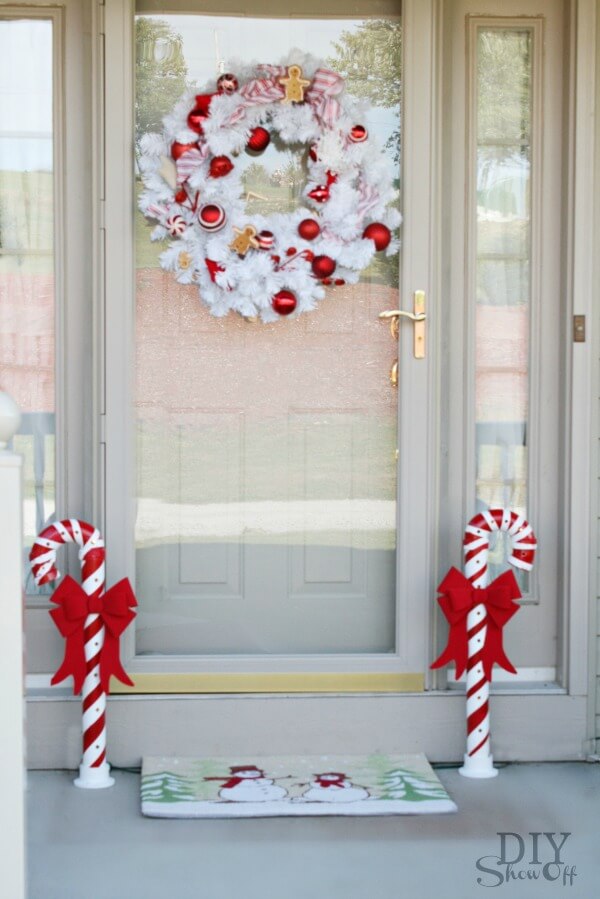 36. Snowman Painted Face Transfer Shovel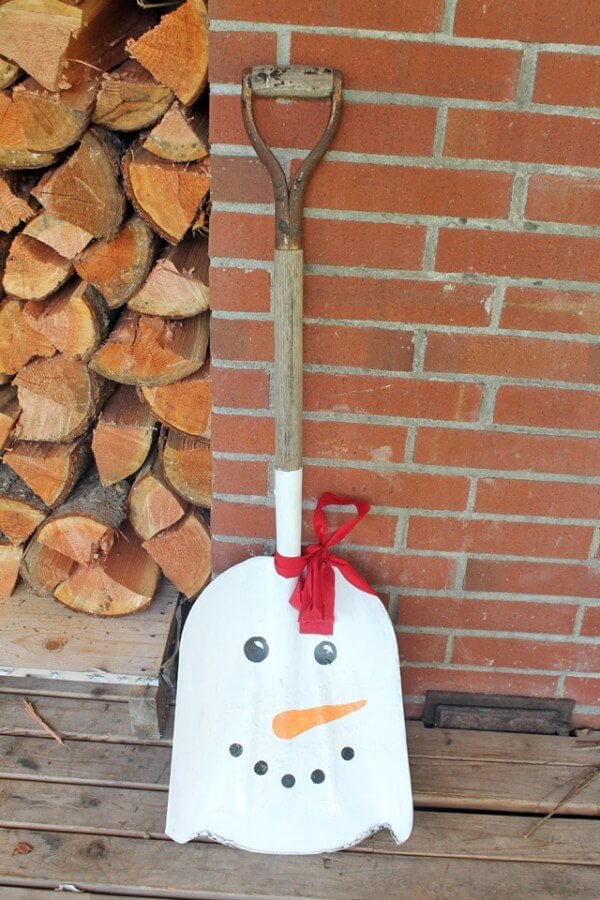 37. Oversized Winter Friends Mantle Display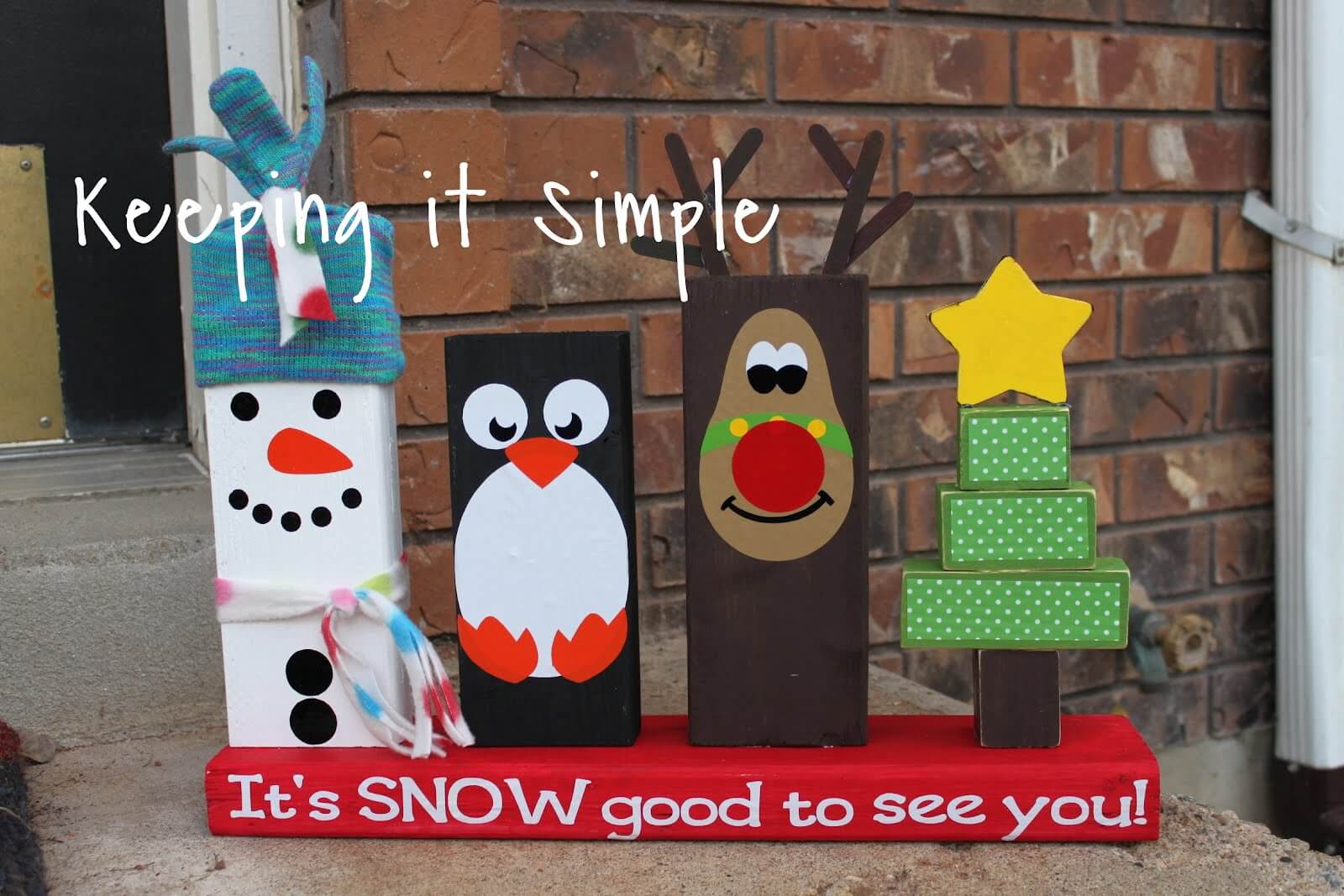 38. Front Step Sign with Pine Branch Fill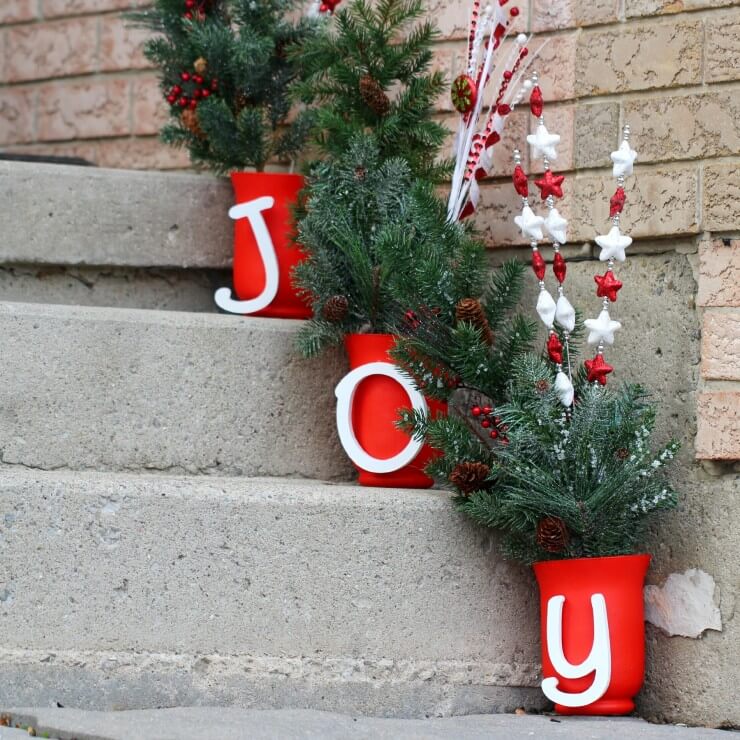 39. Tiny Garden Christmas Village Display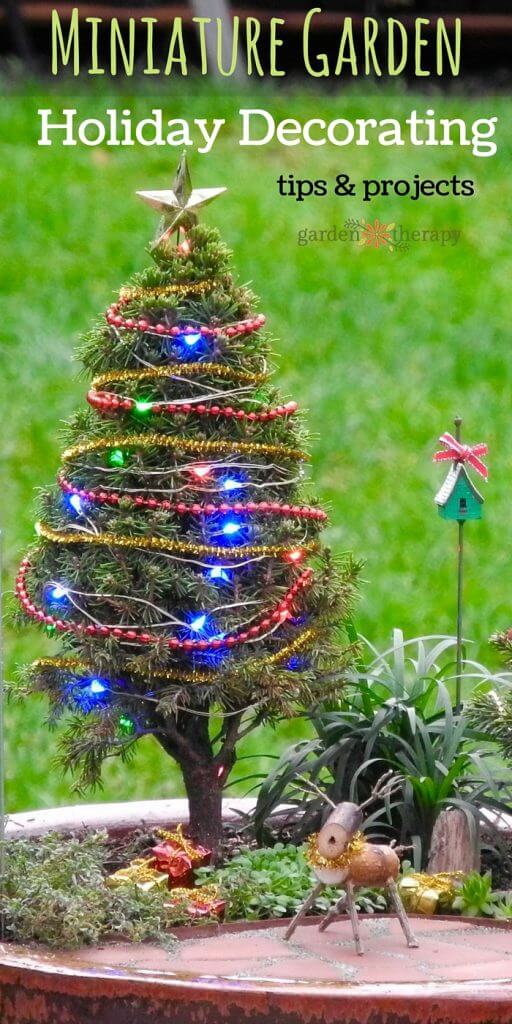 40. Hand Cut Wood Log Snowman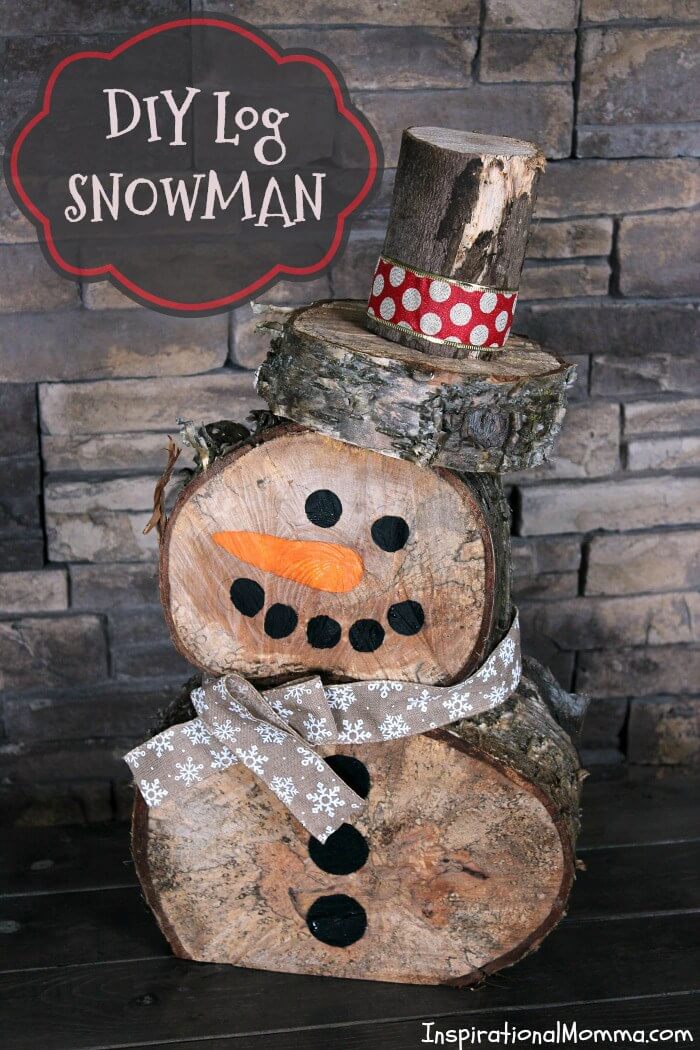 41. Weathered Wood Plank Christmas Sign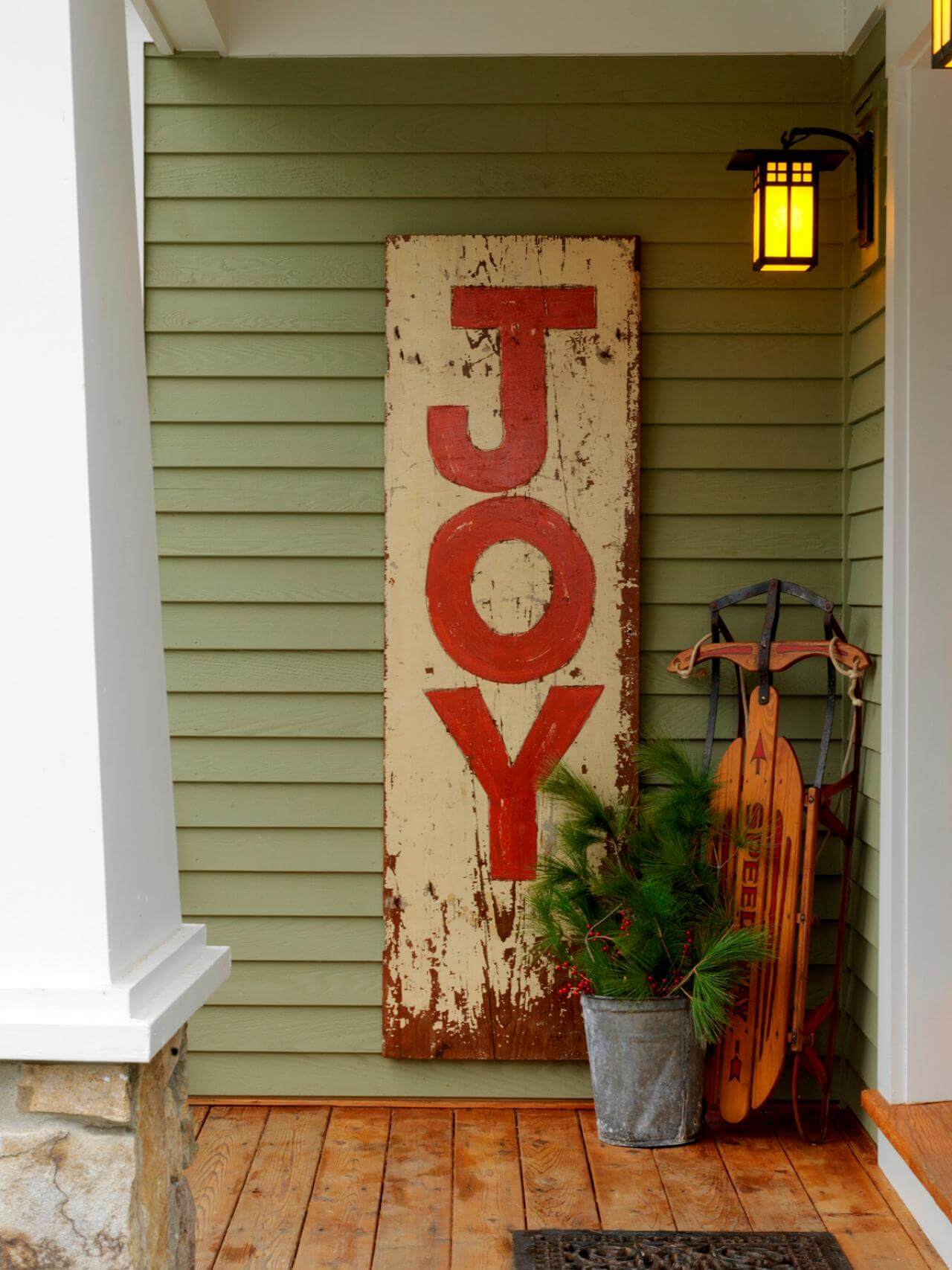 42. Common Board Lighted Christmas Tree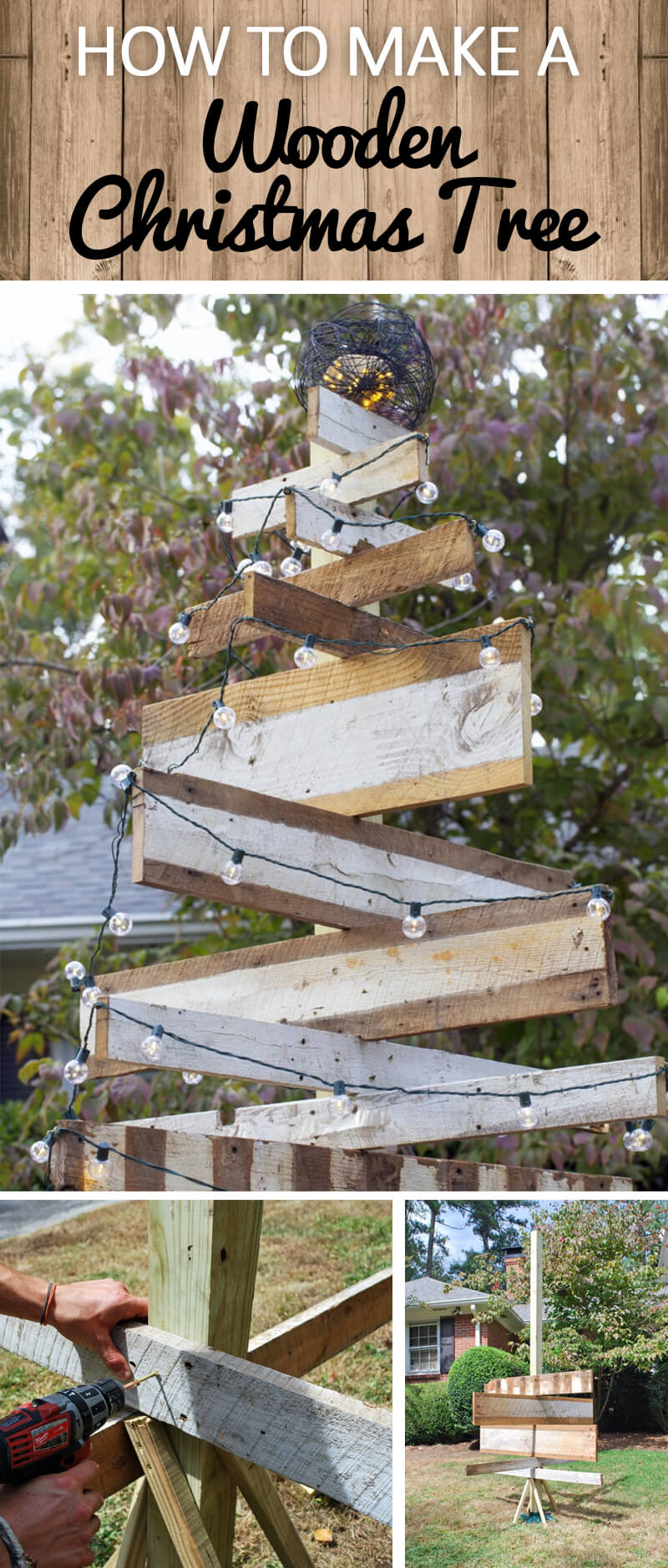 43. Wood Pallet Snowman at Night