Christmas trees and lights! What a wonderful sight! Yes, the delightful Christmas time is upon us again with all its lights and glitter and wondrous magic. Pull out the decorations and prepare to bring Christmas into the house with these Christmas living room decor ideas. This year make it a winter wonderland.
32 Festive Christmas Living Room Decor Ideas to Celebrate the Holidays with Style

Capitalize on a white setting by decking the tree with cottony faux snow. Lights are always an integral part of the Christmas celebration, and the Christmas living room decor ideas you see here make great use of shining white lights. This year hang the lights everywhere–on the tree, on the doors, on the mantle, on the banisters, on the wreaths and garland. The sparkle that lights give will enhance the silvery snow on the winter wonderland you wish to create.
Complement winter white with cheery red stockings and ornaments, or create a more fairy-like beauty with teal blue or silver and gray. For a soothing and more muted Christmas atmosphere beiges, blues, and grays make a quiet complement to the bright Christmas lights.
Fashioning your own winter wonderland in your house this year couldn't be easier with these spectacular christmas living room decor ideas. Make it a memorable year in white and Christmas lights!
1. Lighting up Hearth and Tree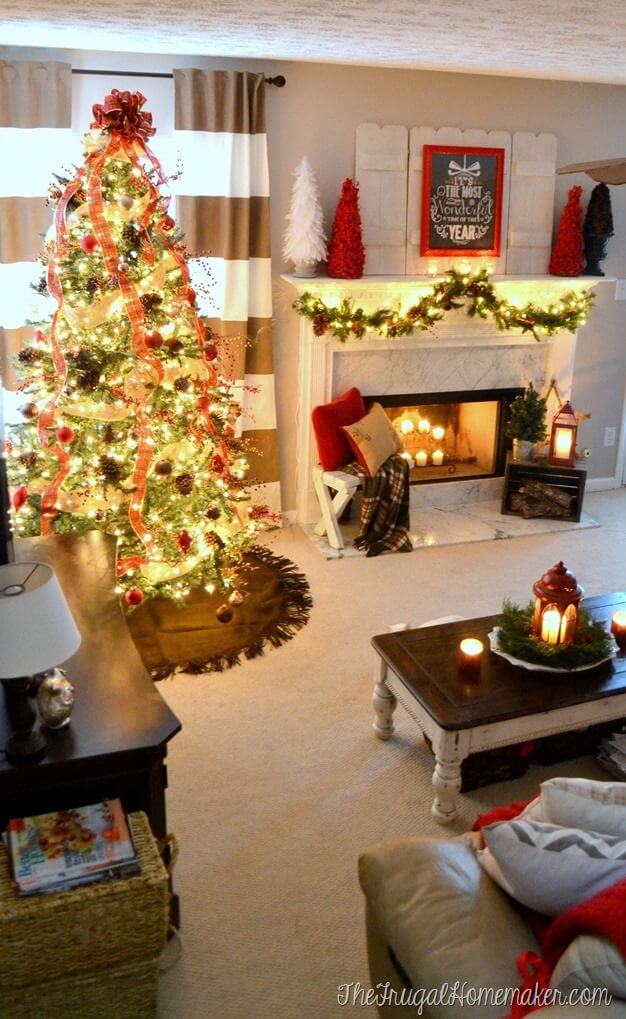 2. Gift Bags for Merry Christmas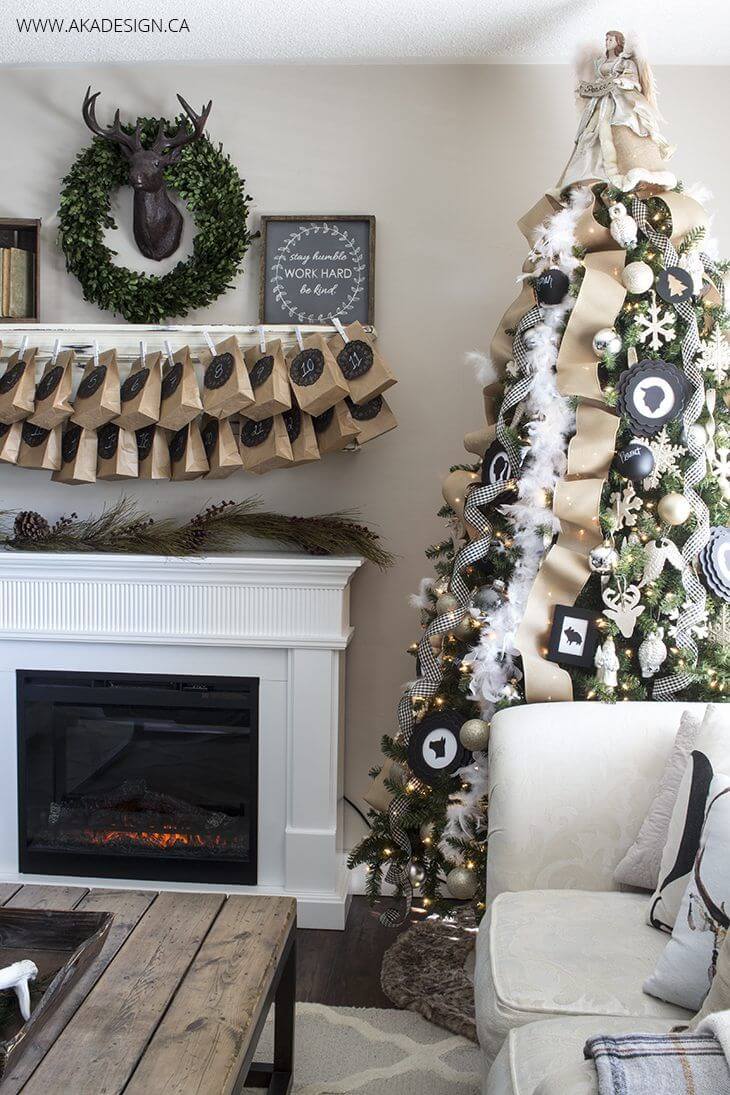 3. Gold Portal to the Music Room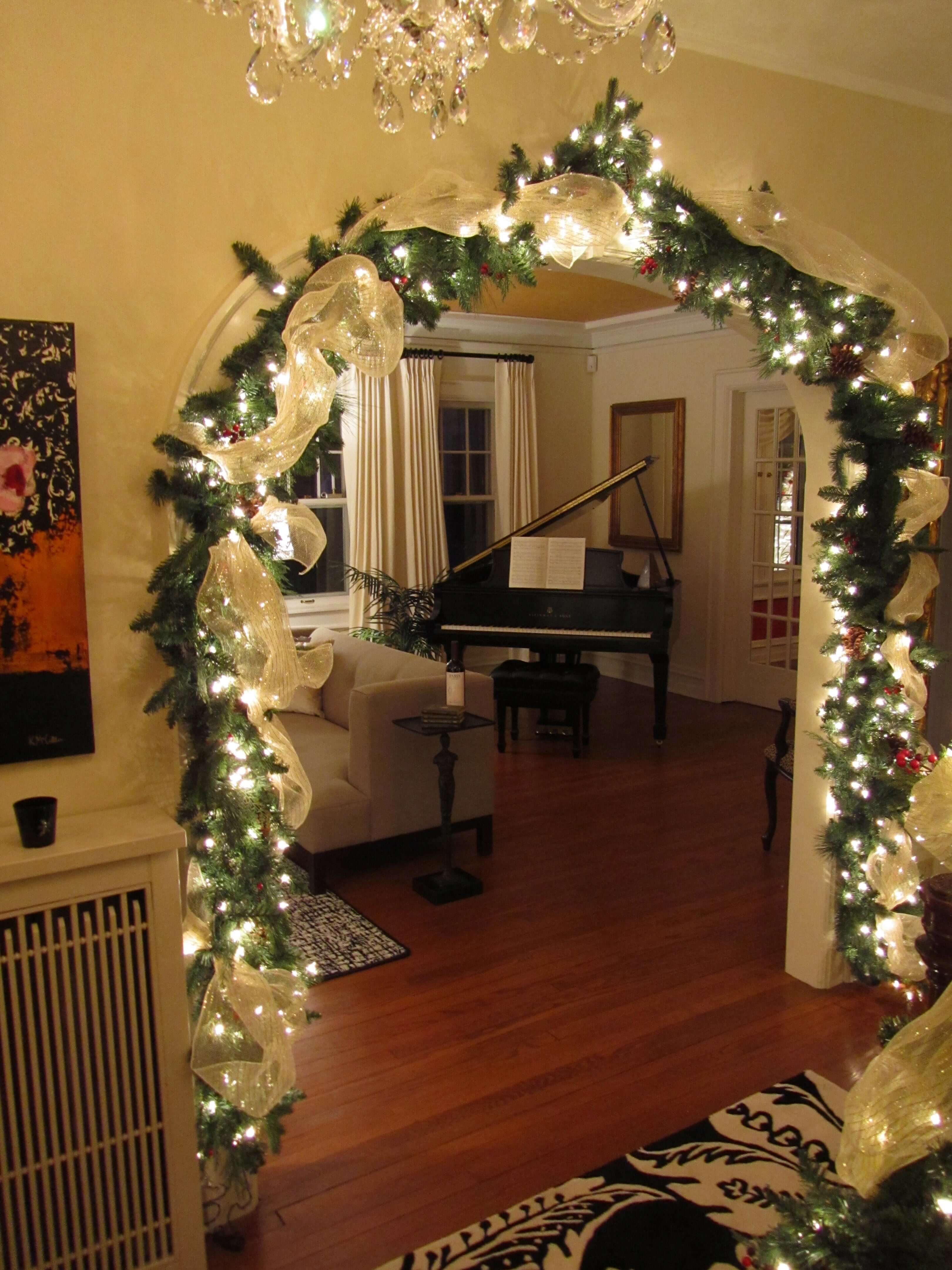 4. Three Words, Three Stockings, Three Presents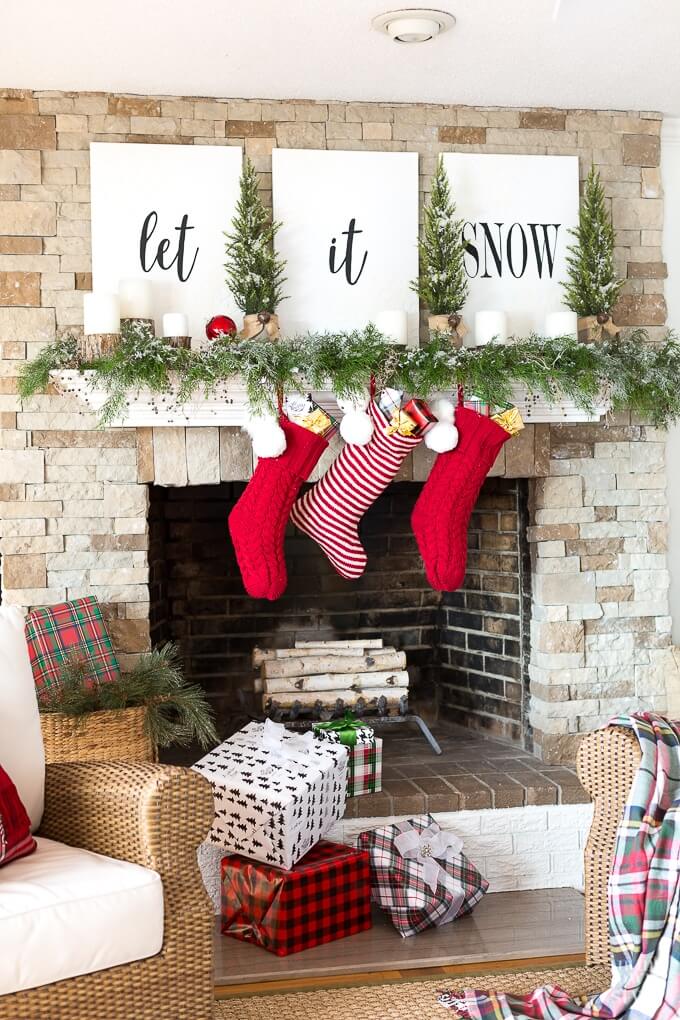 5. Silver Trimmings for the Tree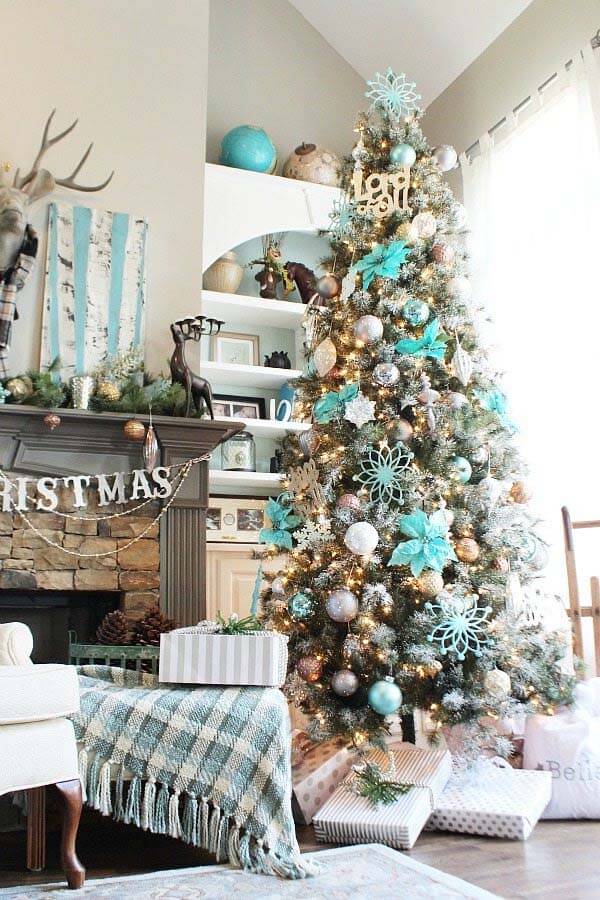 6. Ladder and Plaids in Lights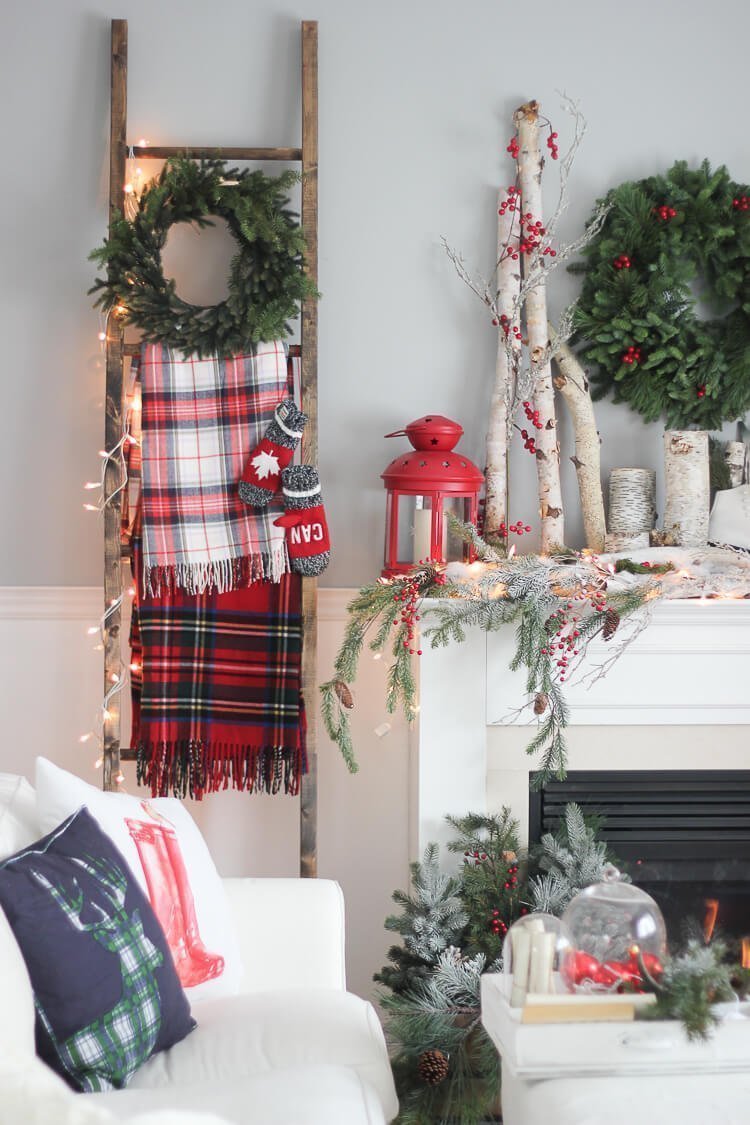 7. Three Kings Royalty of Purple and Gold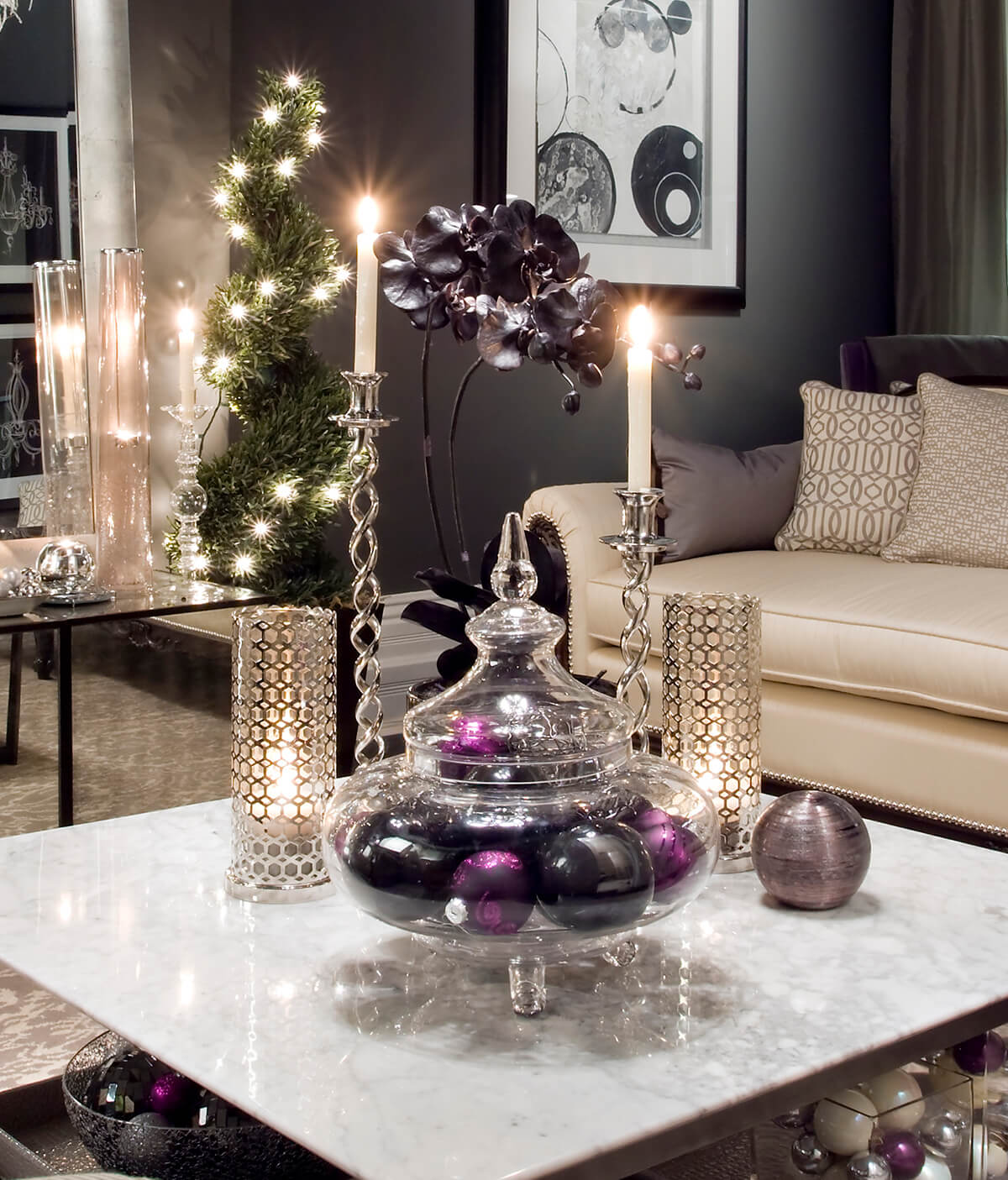 8. Enchanted Entry into Christmas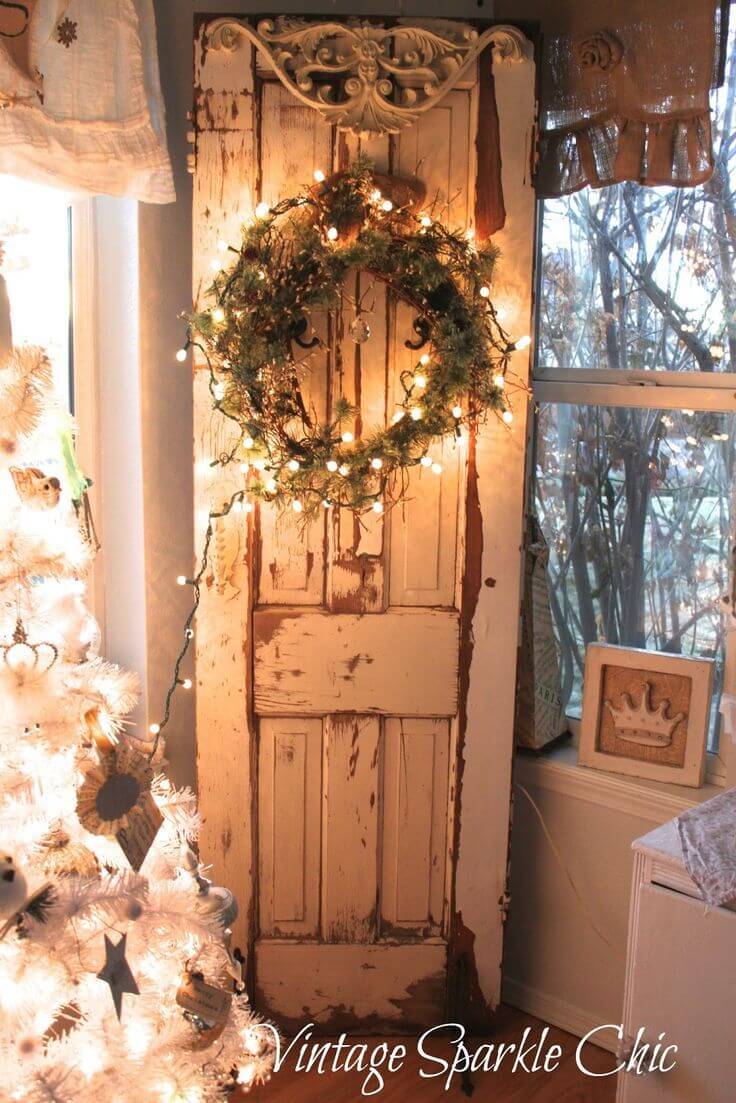 9. Striped Stockings March Downstairs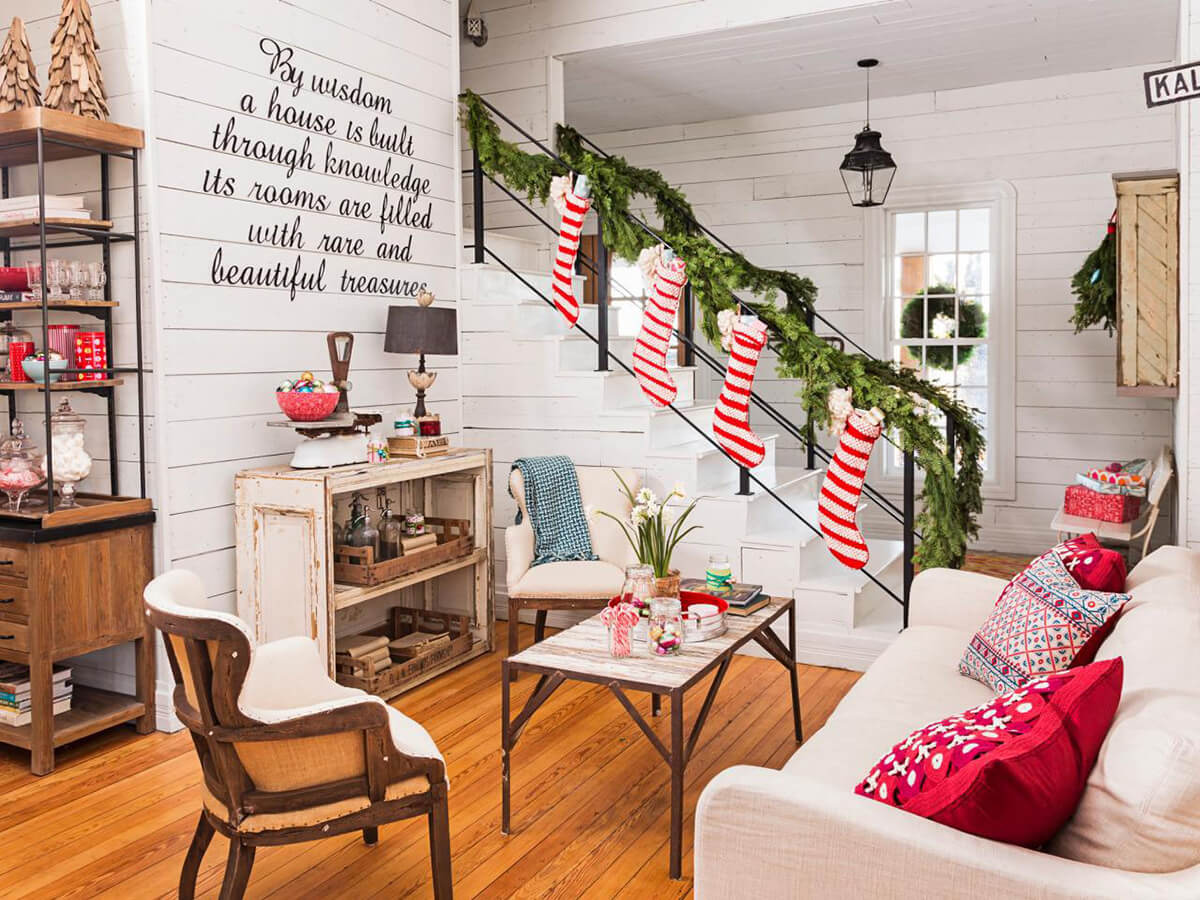 10. Red and White Balls on Pine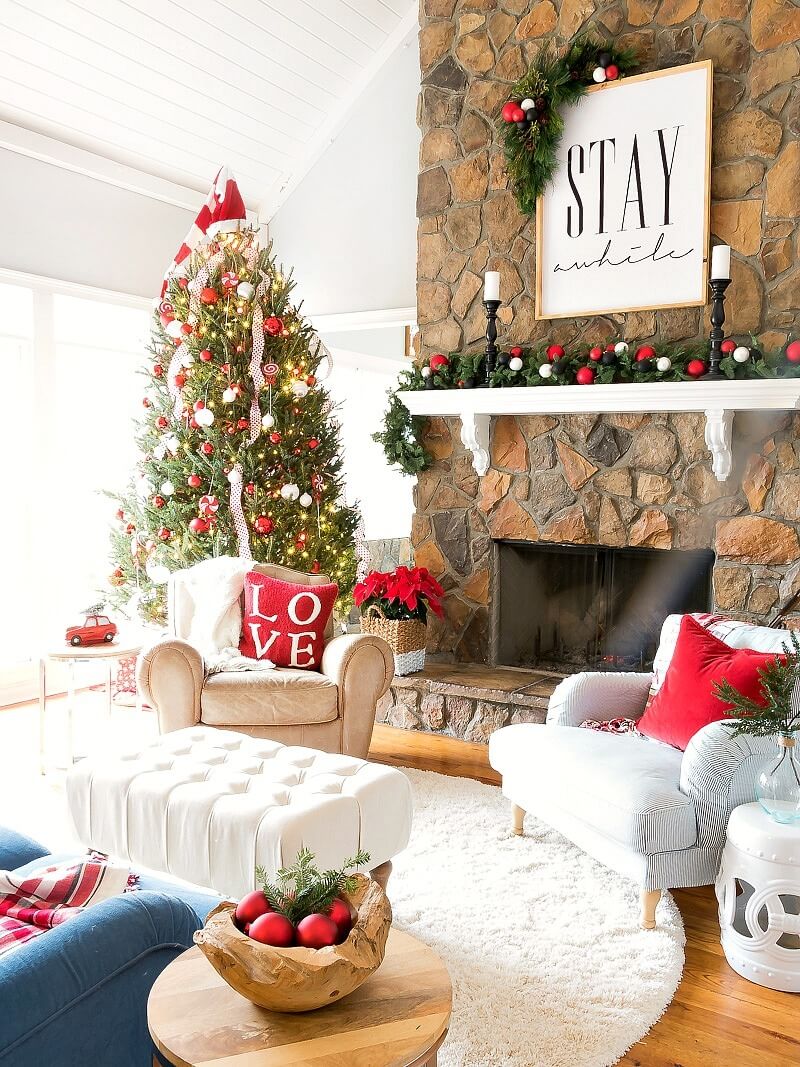 11. Kraft Paper Packages Tied up with Ribbon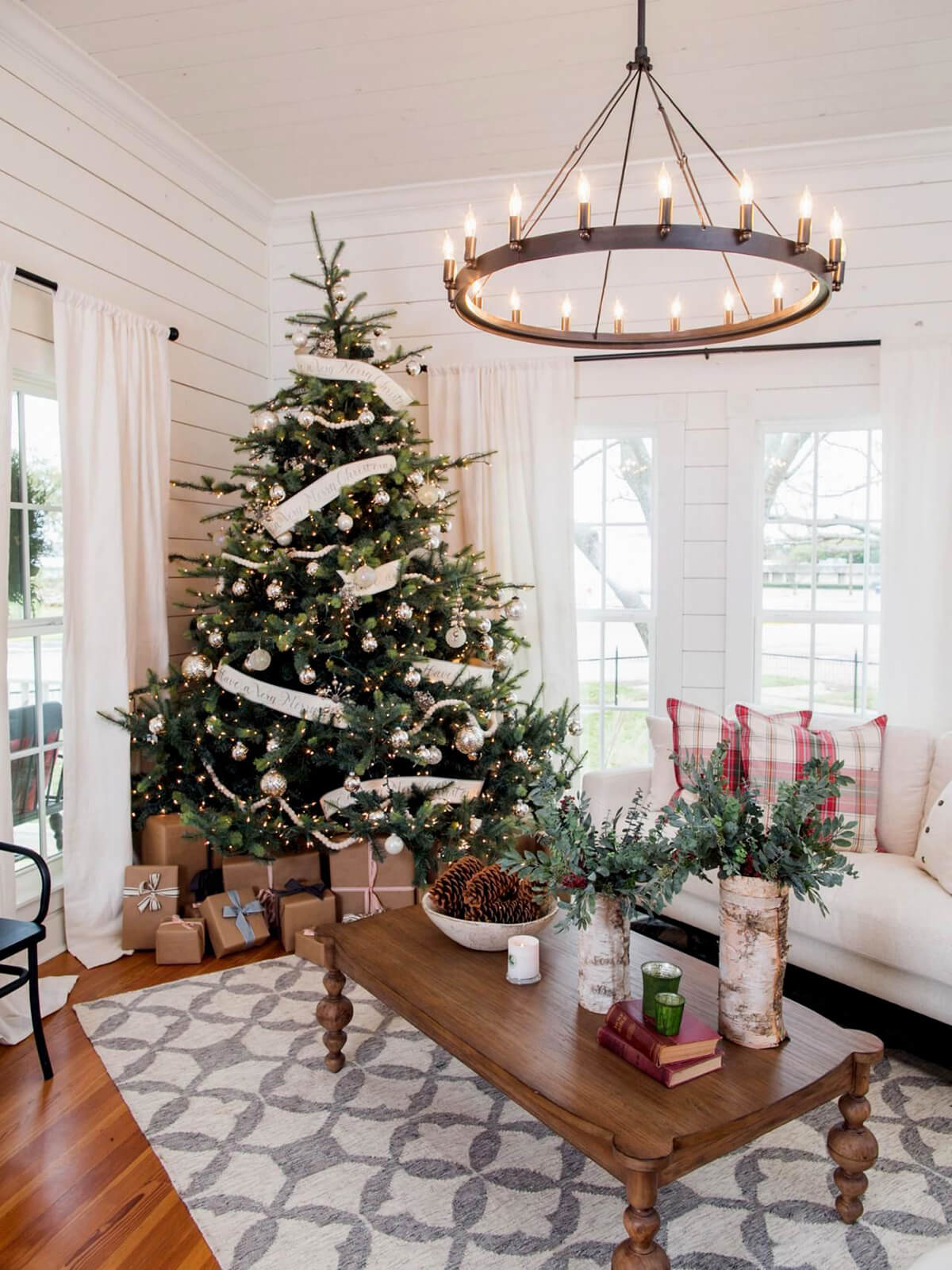 12. Tree in Silvery White Grandeur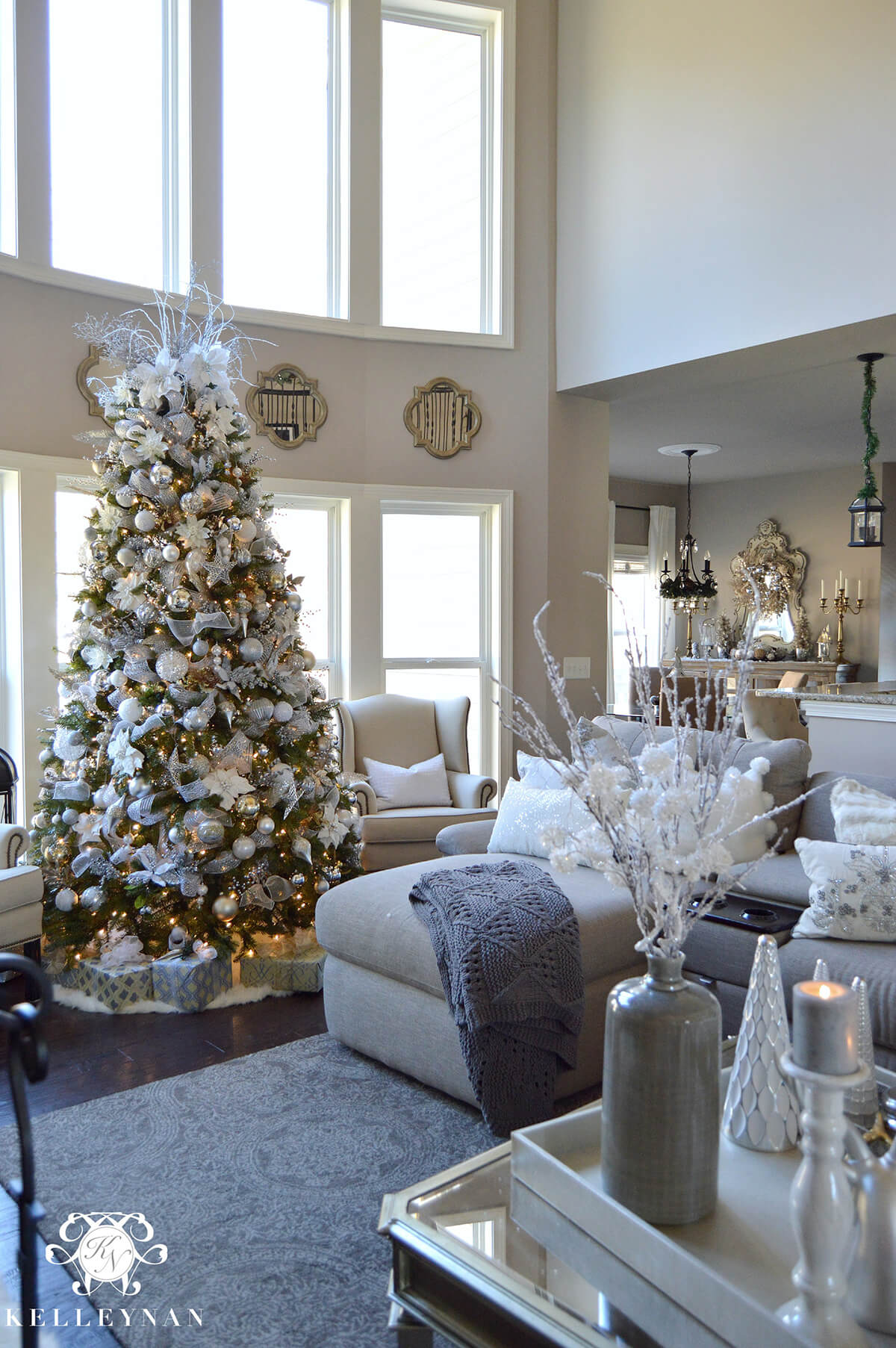 13. Snowflakes Flutter and Cover the Tree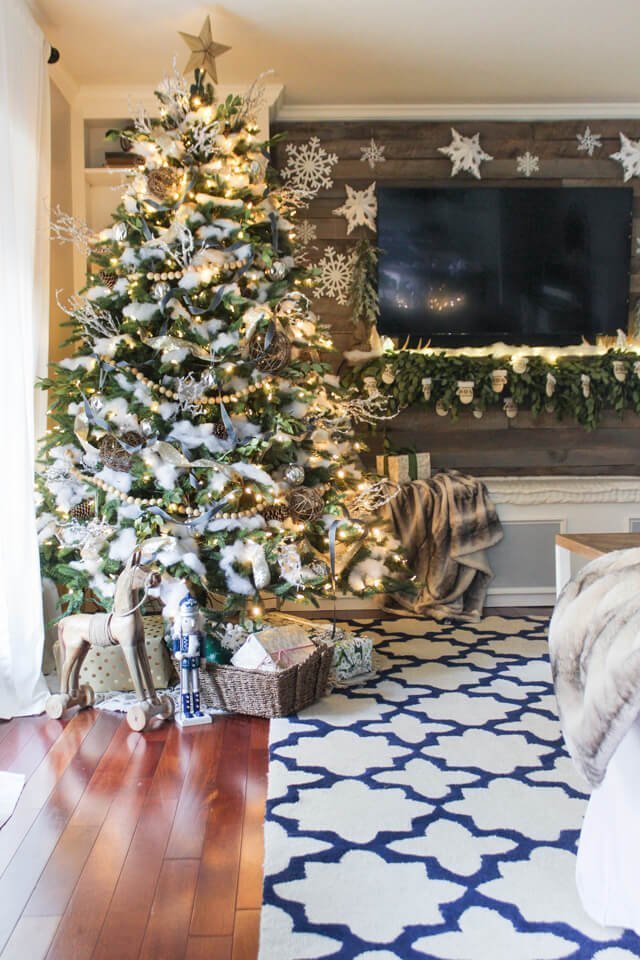 15. Snowy Tree with Snow All Around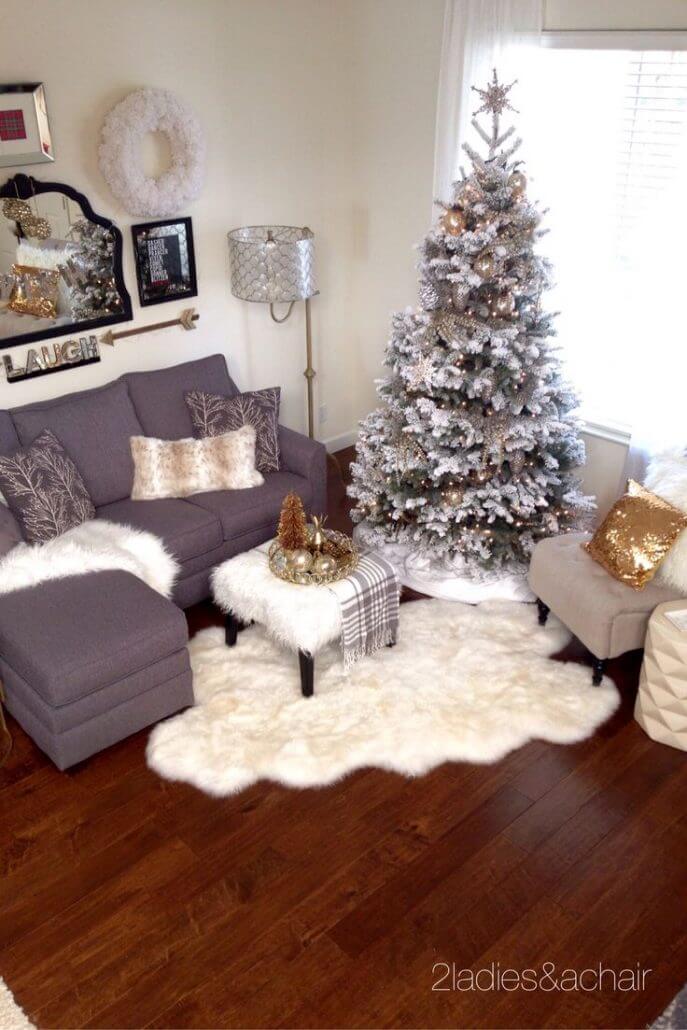 16. Christmas in a Basket by the Window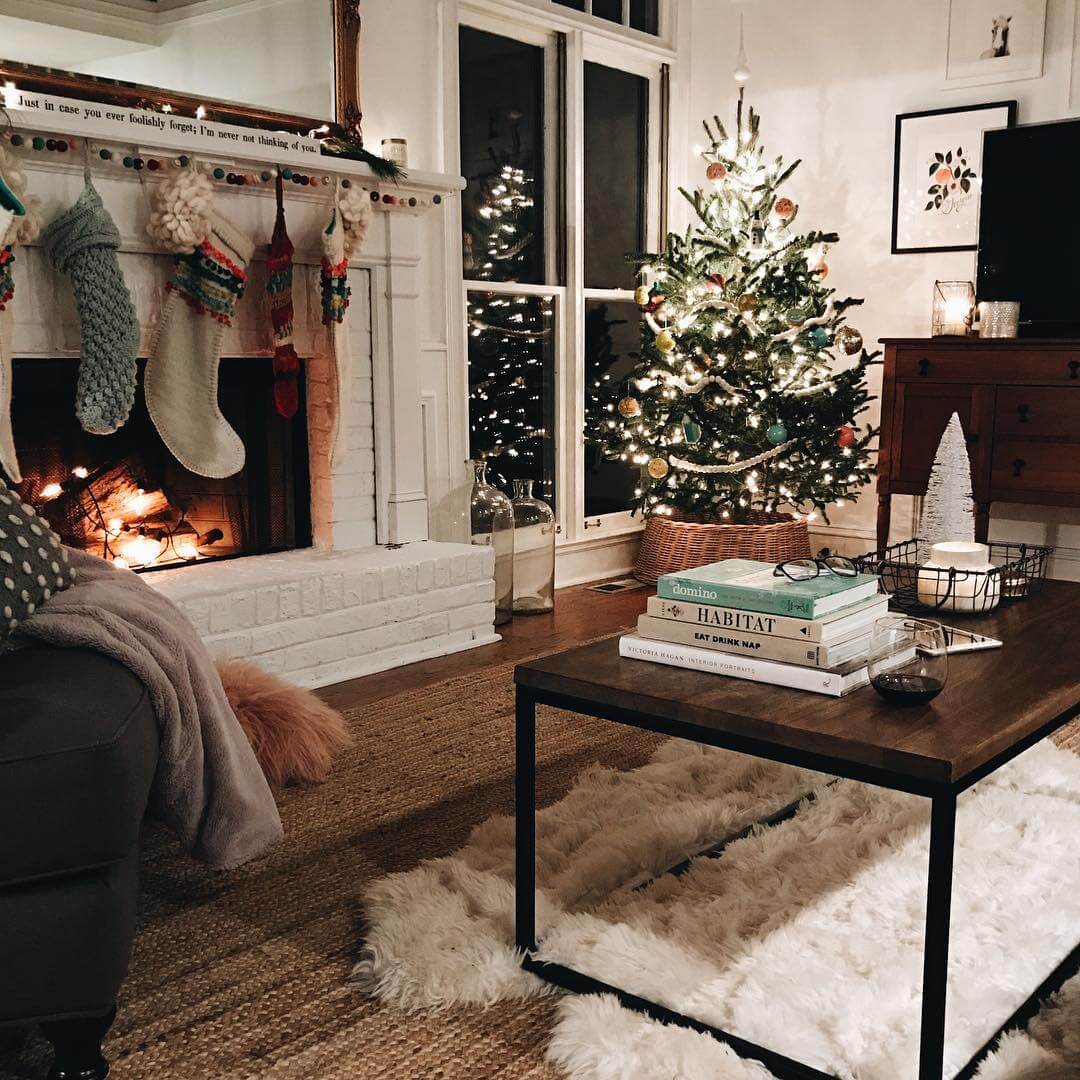 18. Christmas White on A Starry Night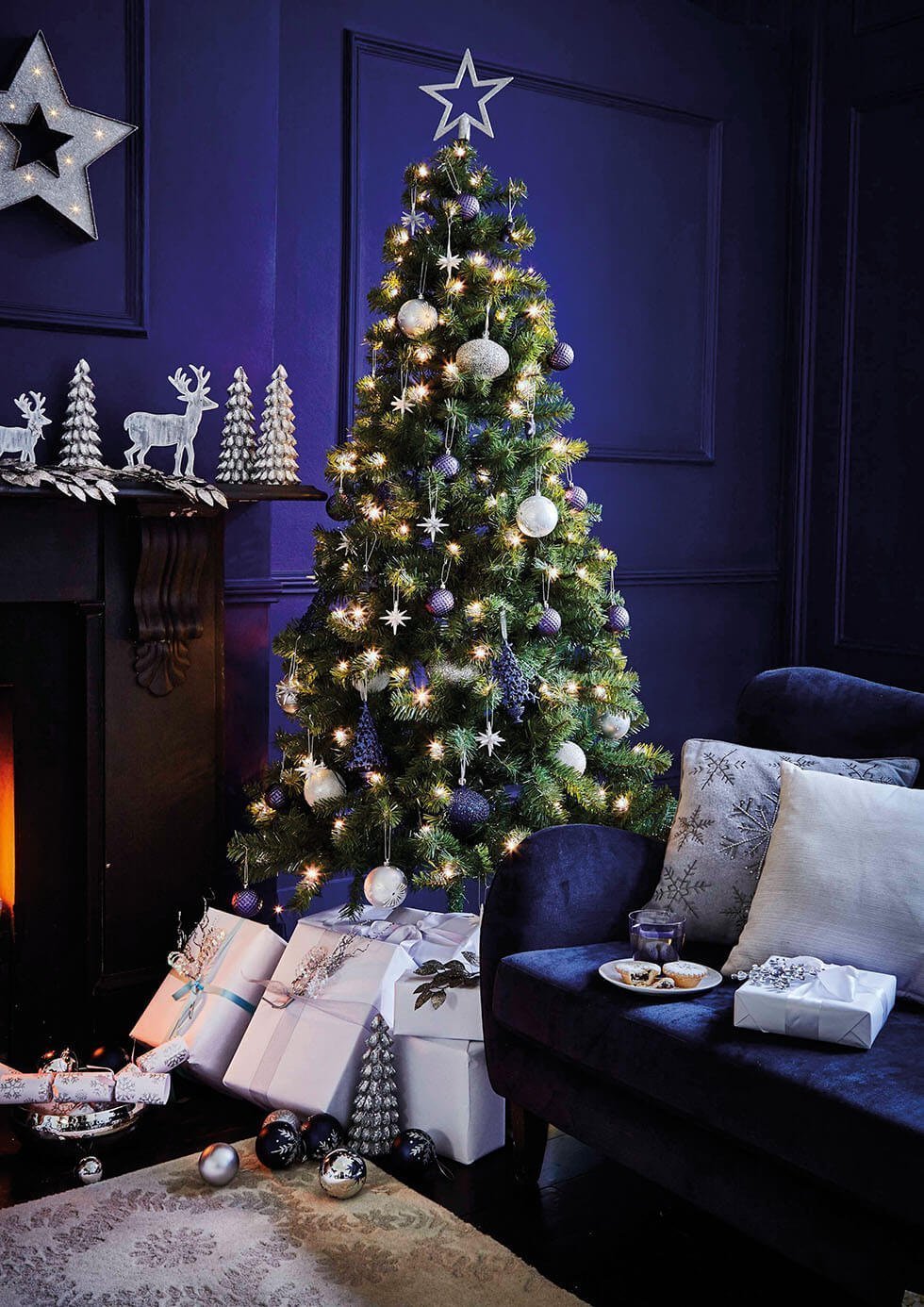 19. Gold Balls Nestled in Fluffy White Snow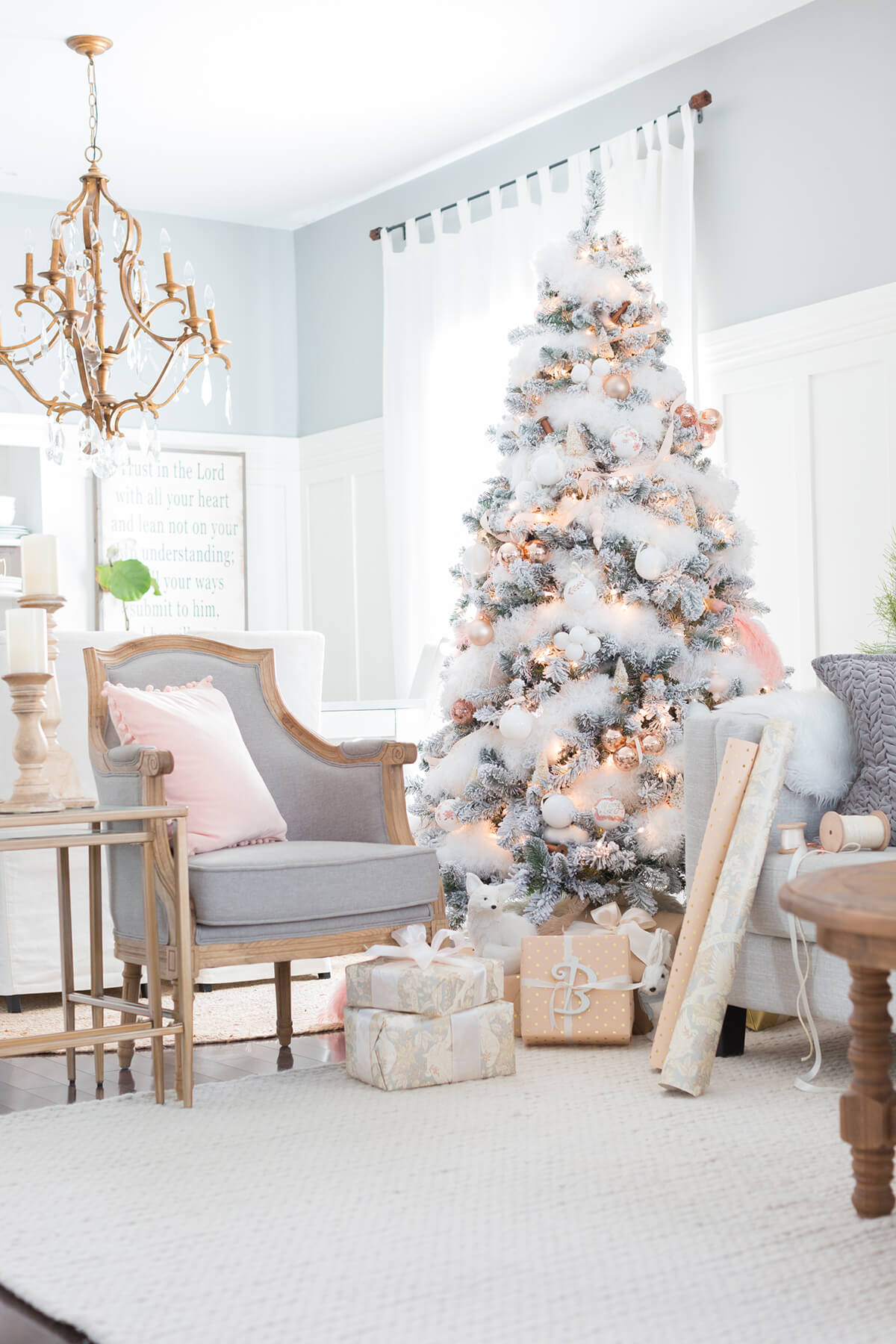 20. Christmas Peace in Furry White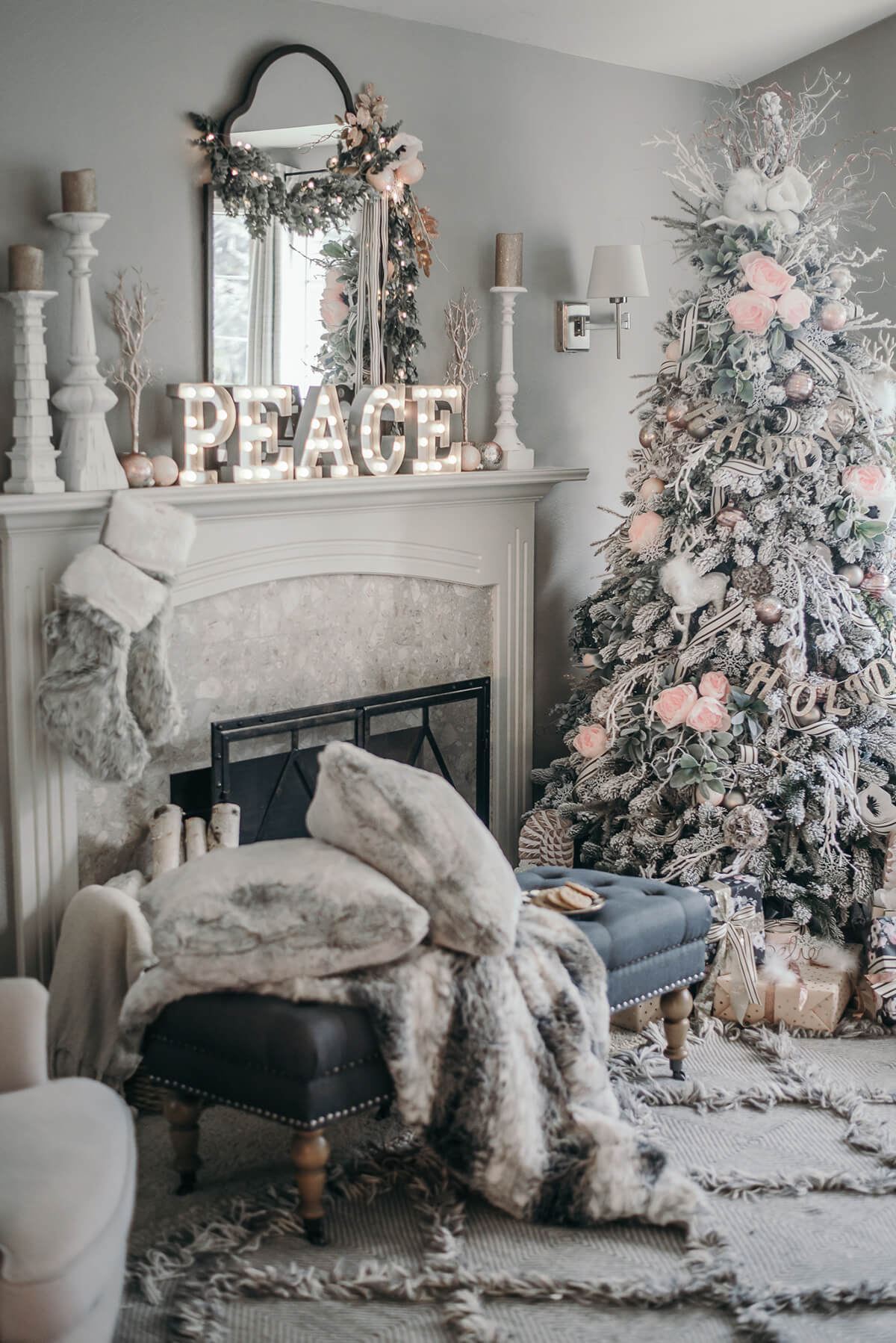 21. Green Pine Wrapped in White Ribbon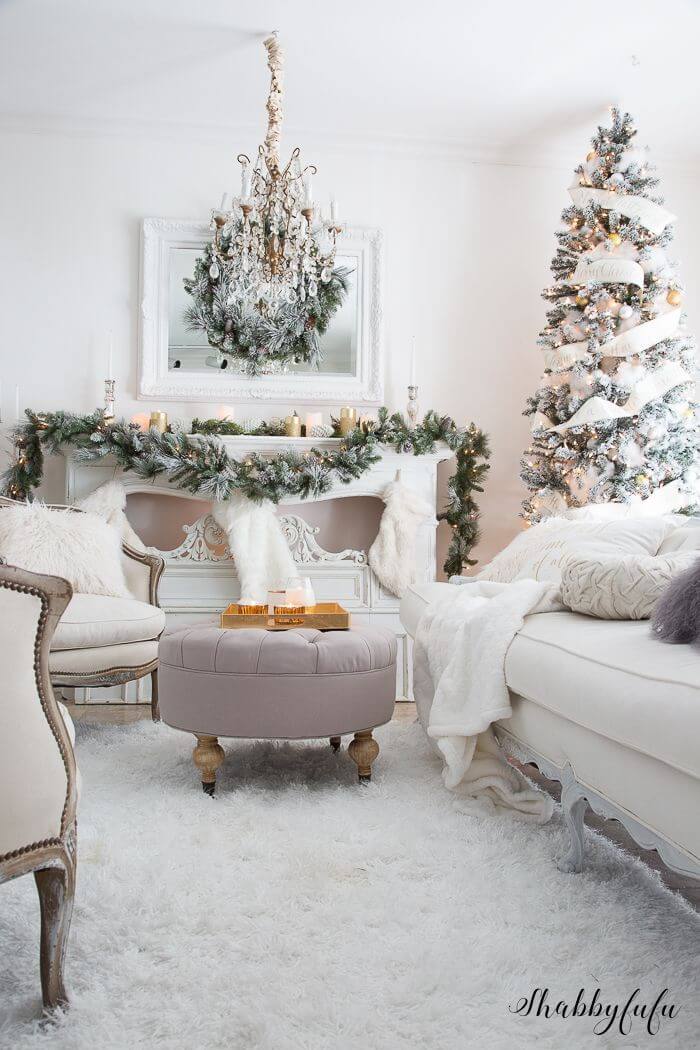 22. Gold and White Garlanded Tree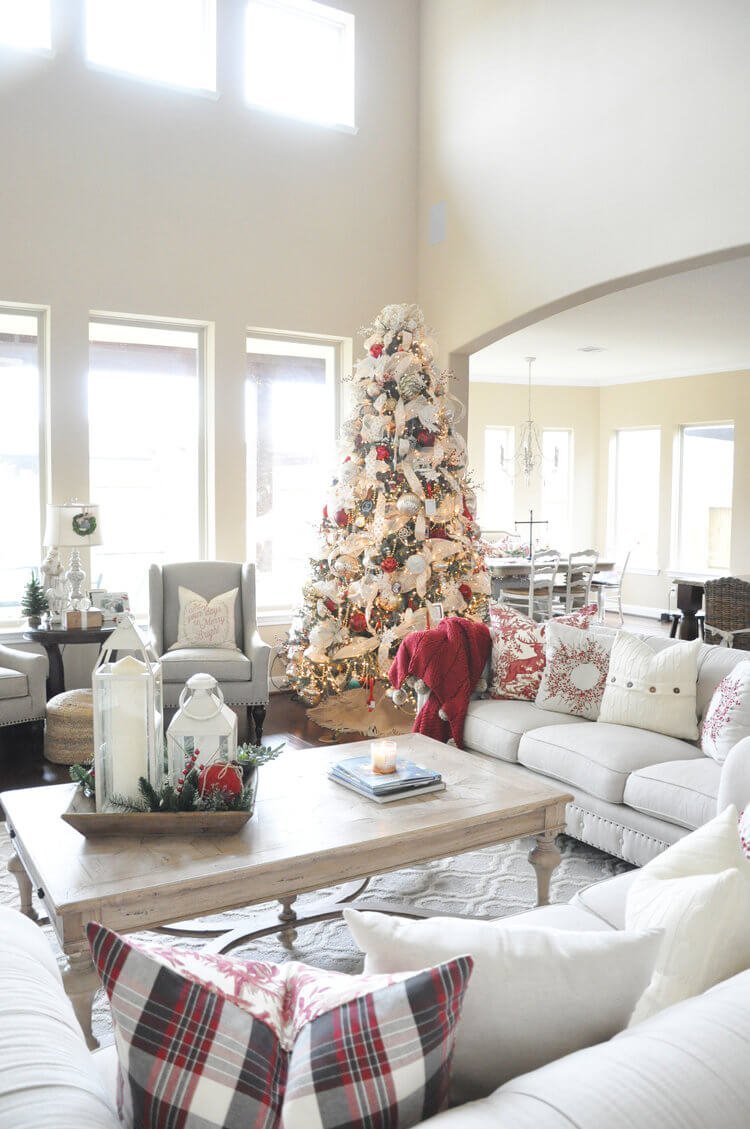 23. Cascading Garland Enlightens the Mantle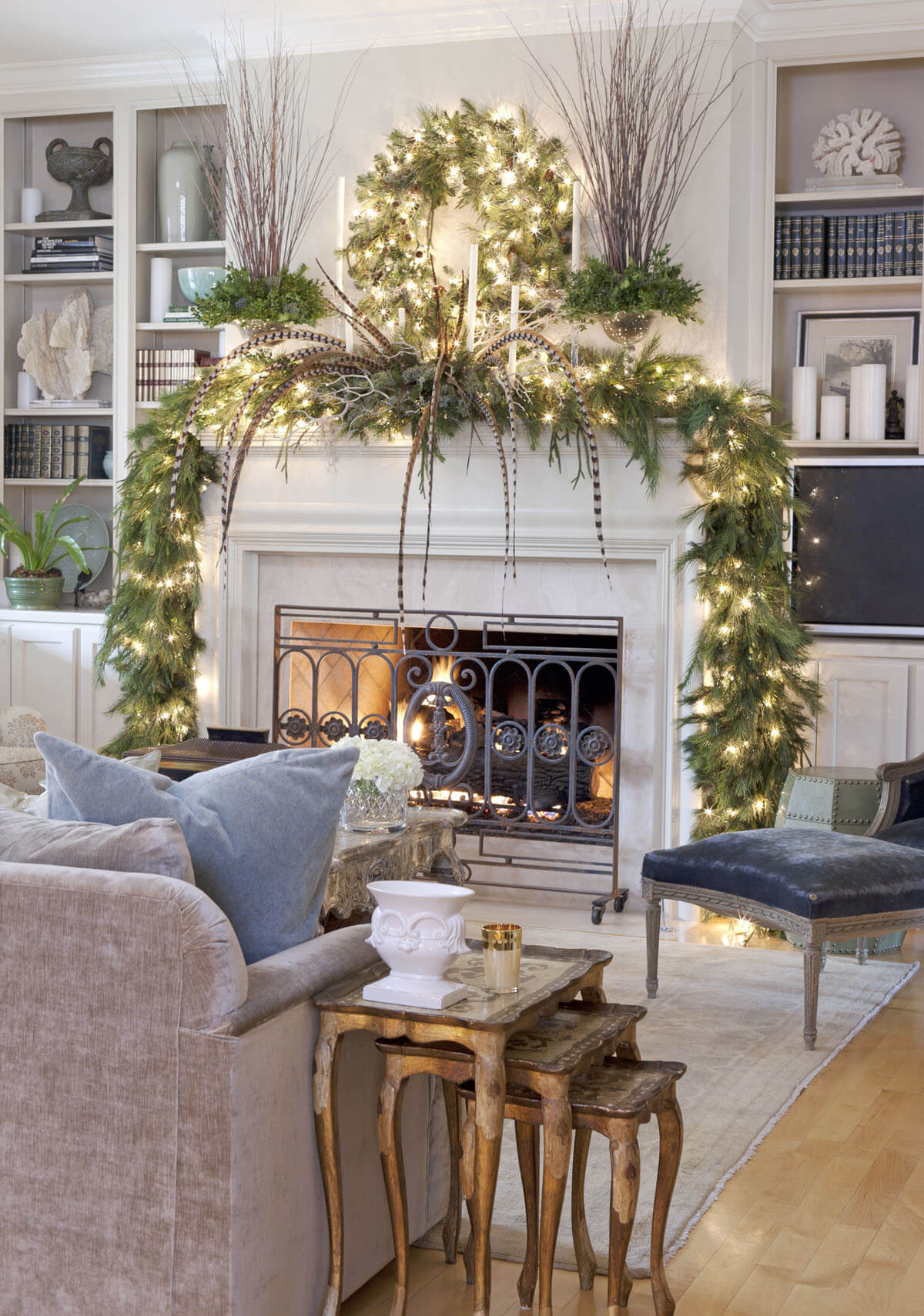 24. Red Berry Balls, Night Lamps, and Fireplace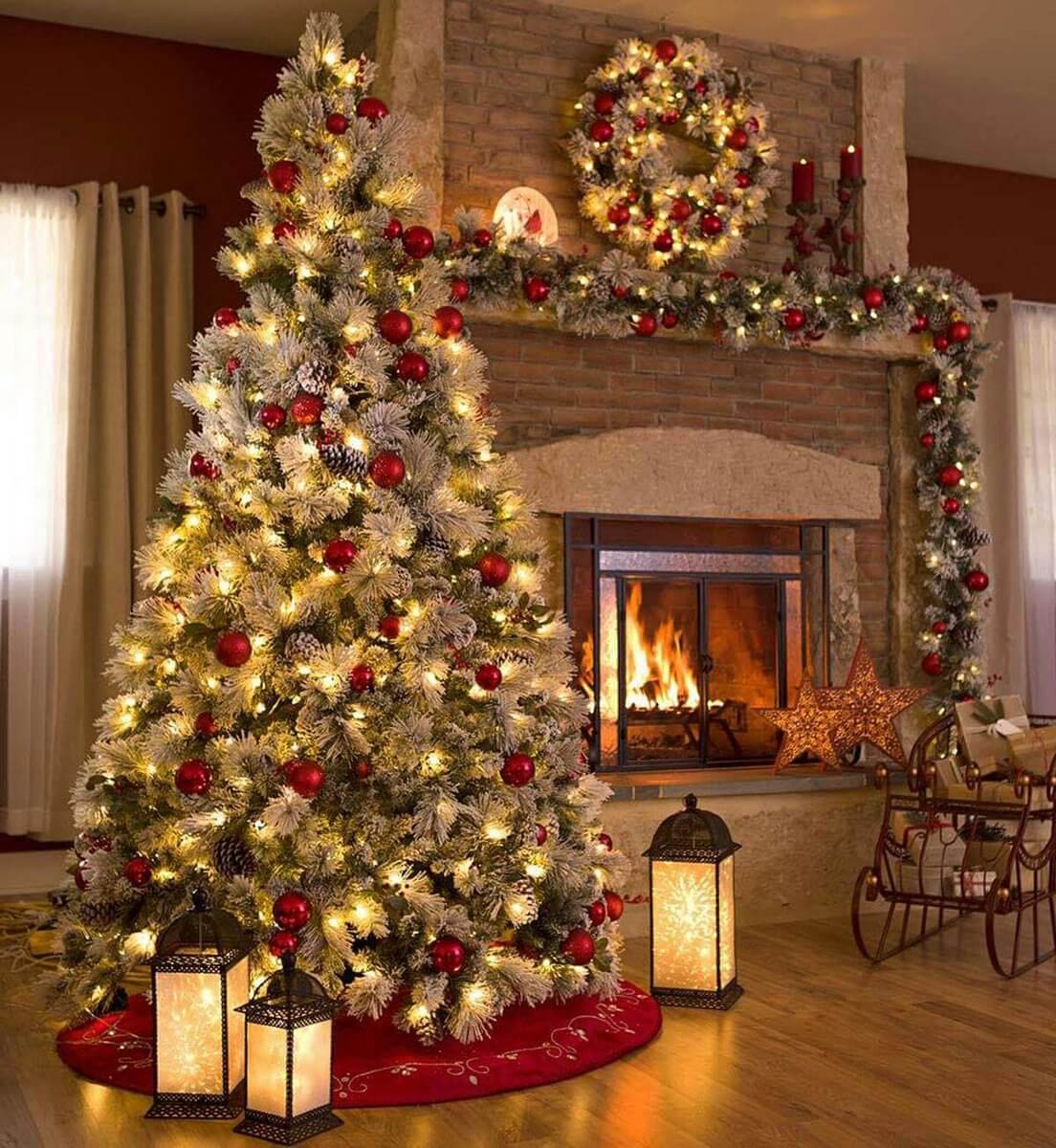 25. Bench Clad in Red Plaid and Garland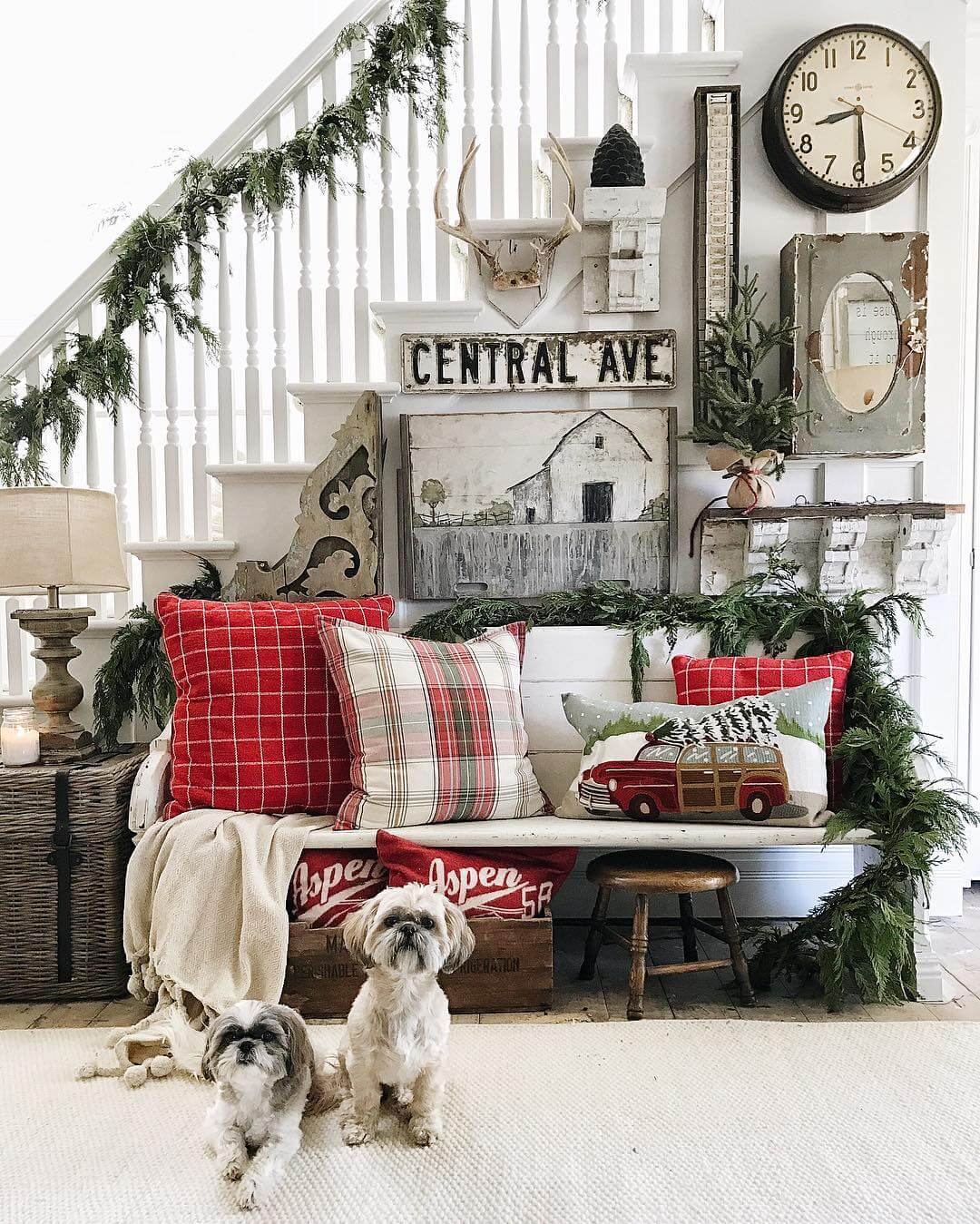 26. Tropical Christmas in Orange and Linen Stockings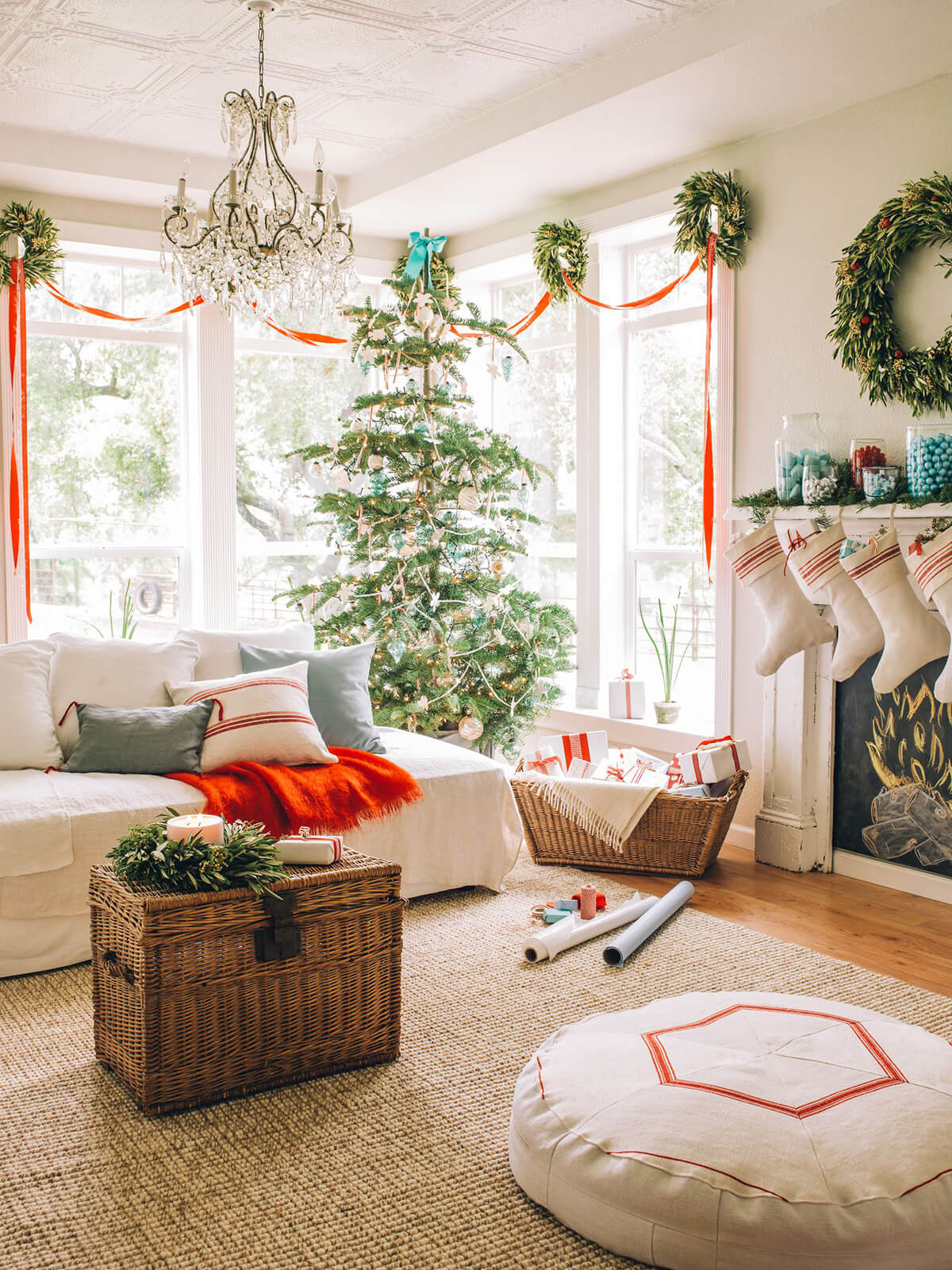 27. Christmas Red and Beige-Sing Noel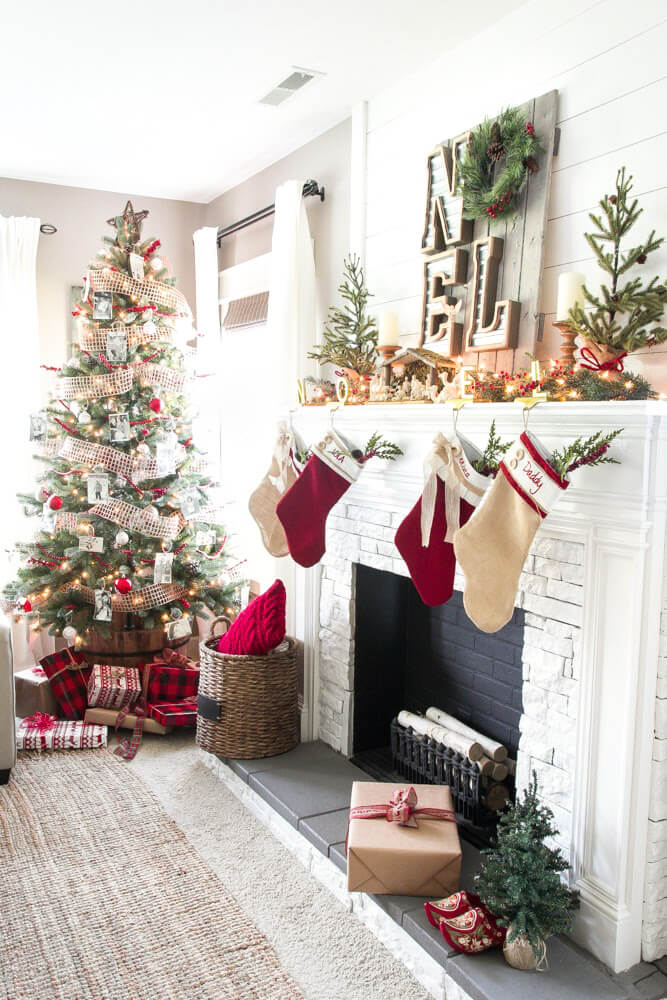 28. Pinecone Passion Lines the Holiday Entertainment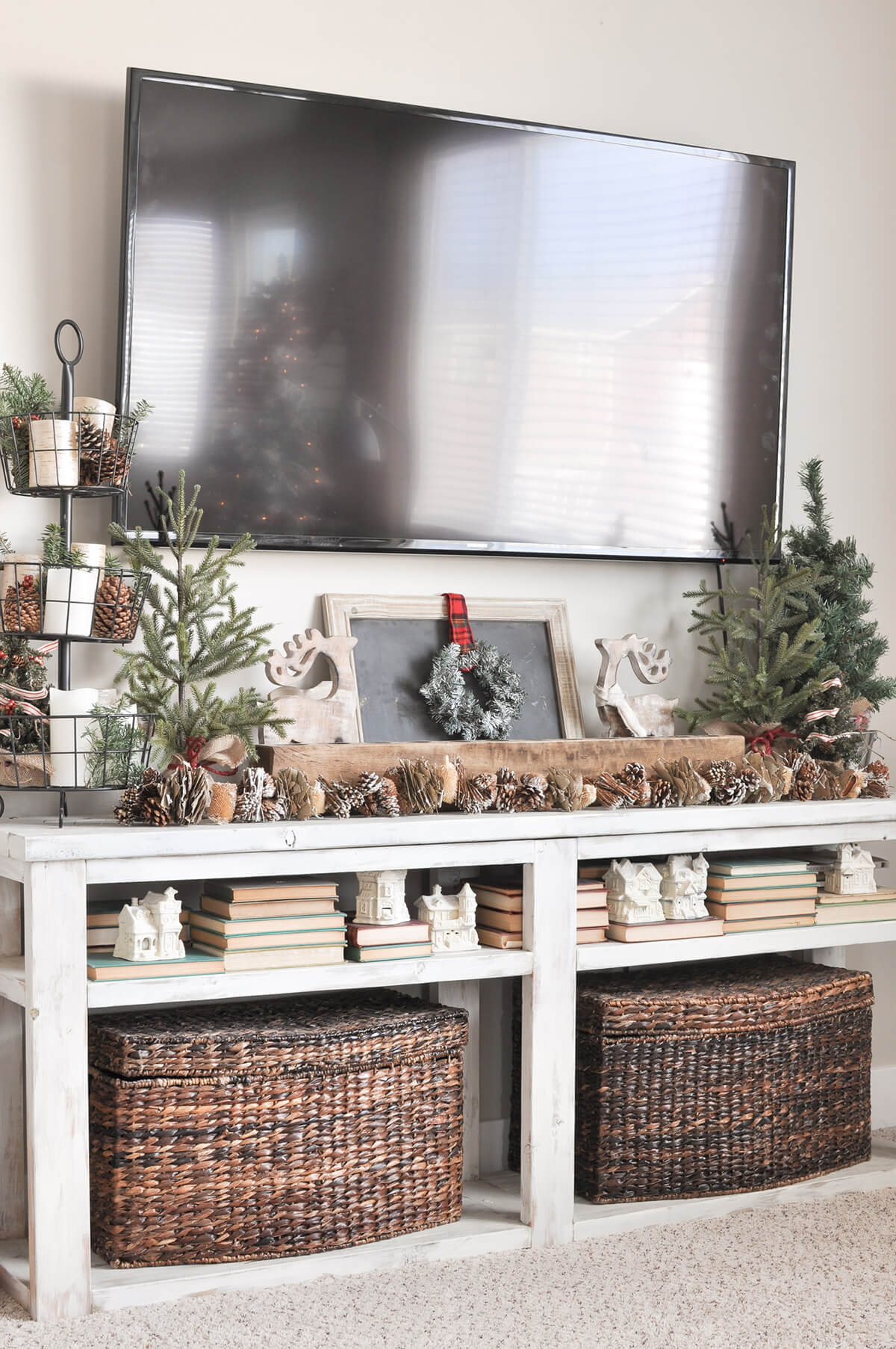 29. Gold Bedecked Tree in Blue Plaid Room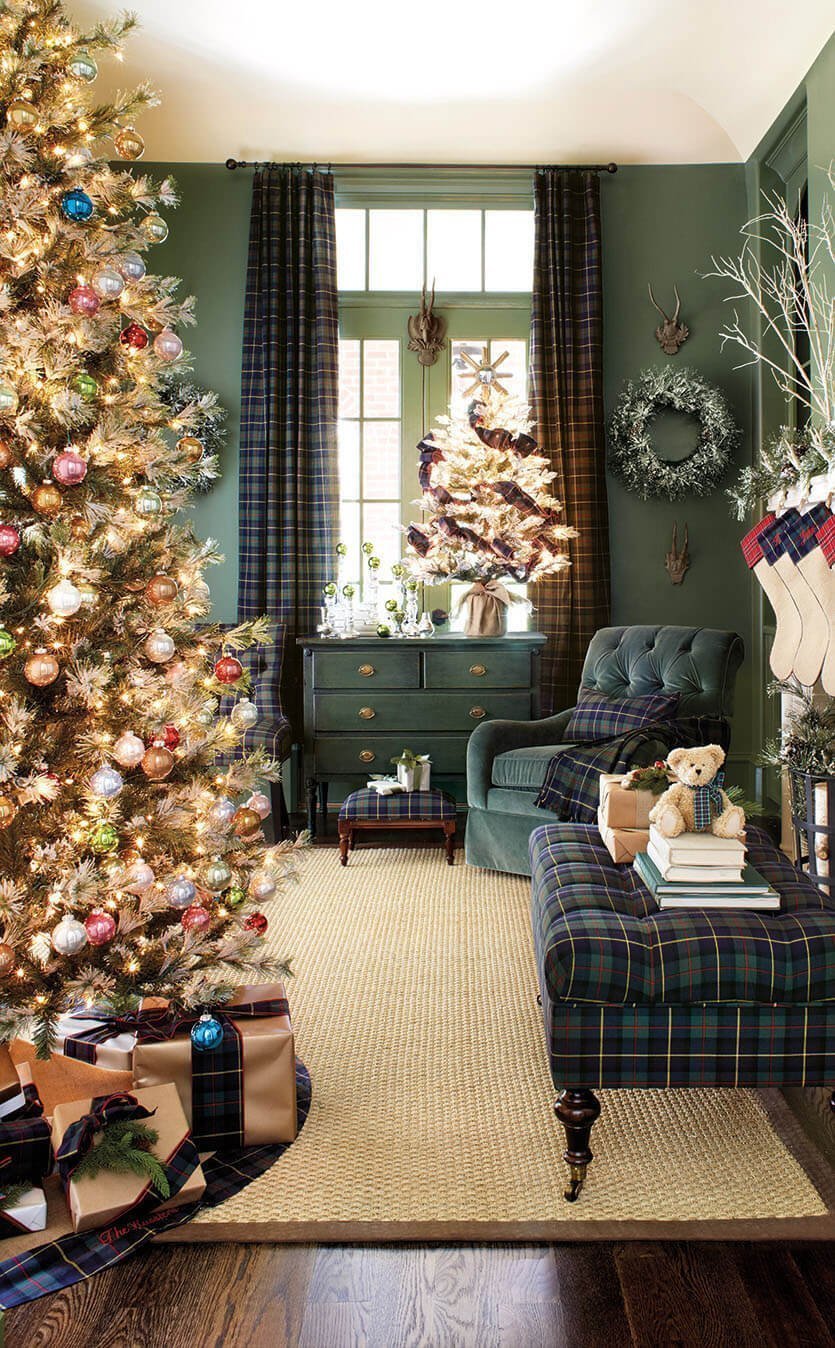 30. Tree in a Bucket in Rustic Room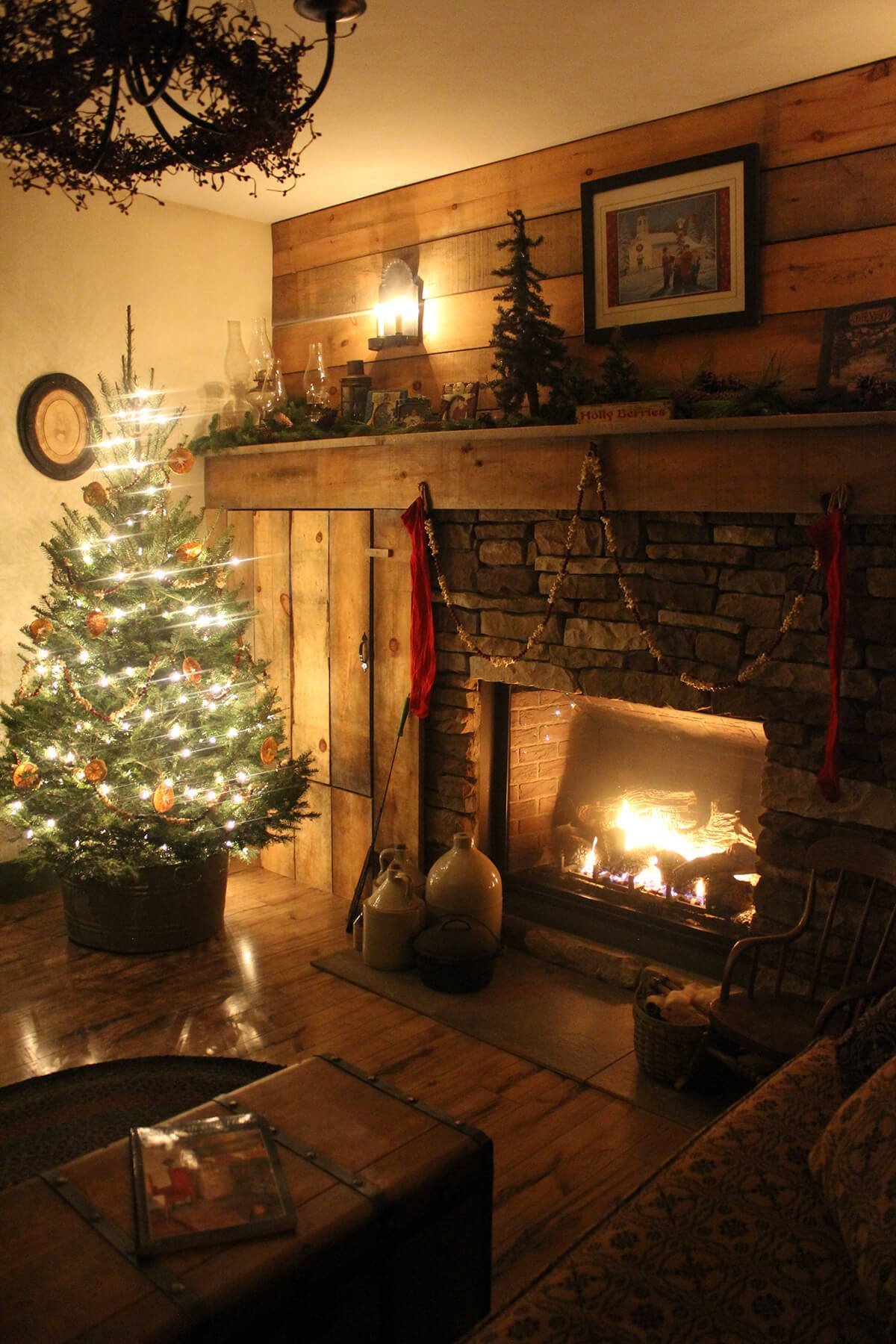 31. Colored Balls on White Tree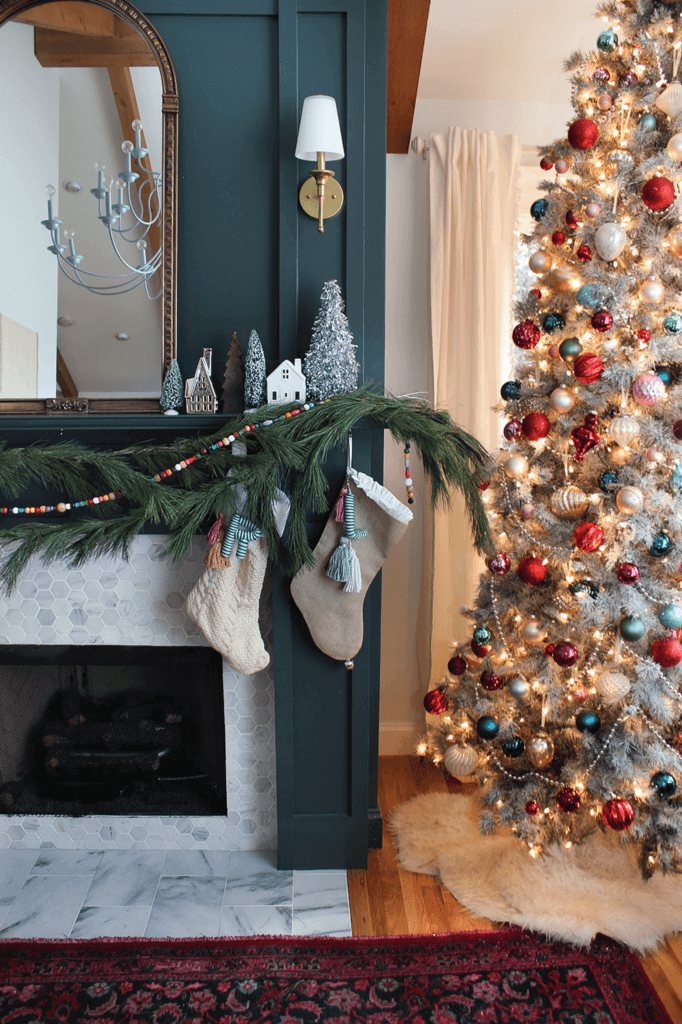 32. Tree Stands Out in Gray