As we enter the month of December and Christmas draws near, it's time to crack down on holiday decorating. The perfect centerpiece for your Christmas living room decor is the mantel, so you may need some Christmas mantel decoration ideas. During the holiday season, family and friends tend to spend a lot of time around the fireplace, so why not make it look fabulous? A festive mantel is a great focal point for your home and your holiday guests will be so impressed. It makes the perfect backdrop for Christmas morning photos while the kids unwrap their gifts. Not to mention that it will make Santa feel very welcome on Christmas Eve!
32 Picture-Perfect Christmas Mantel Decorations

A well-decorated mantel can set the tone for all of your holiday decor. If you need Christmas mantel design inspiration, look no further! We have created a post round-up of 32 inspiring mantels to help you get started. With posts from around the web, there is something for every decorator's style. Whether you prefer vintage details, classic holiday charm, or modern design elements, there is a little something for everyone. So make yourself a cup of hot cocoa, bring up your holiday Pinterest board, and get inspired by these truly stunning Christmas mantel décor ideas!
1. Create a Starry Scene with Pallet Backlighting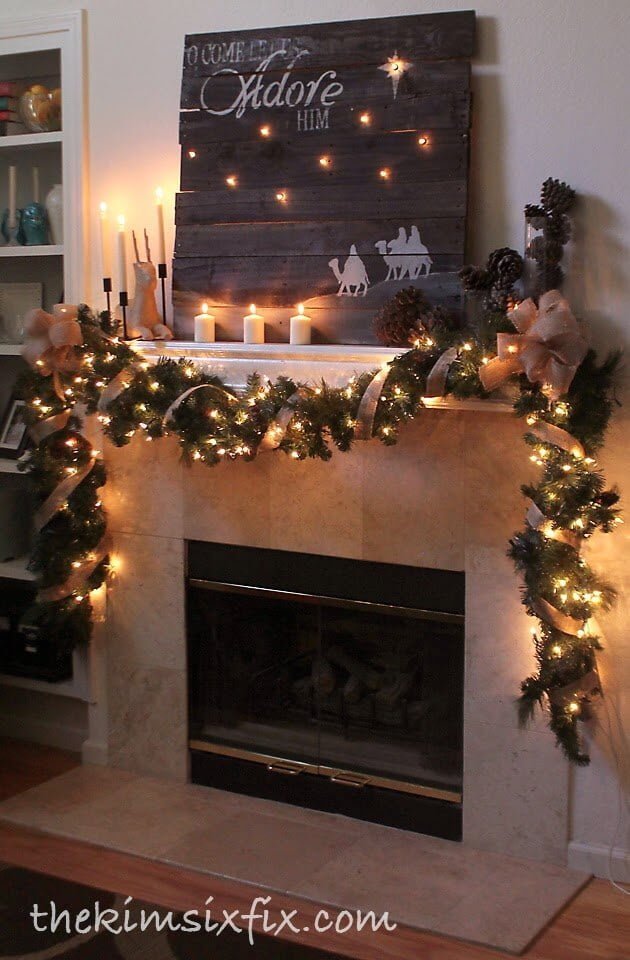 2. Transform Light Fixtures into Twinkling Globes

3. Create Your Own Framed Tree Word Art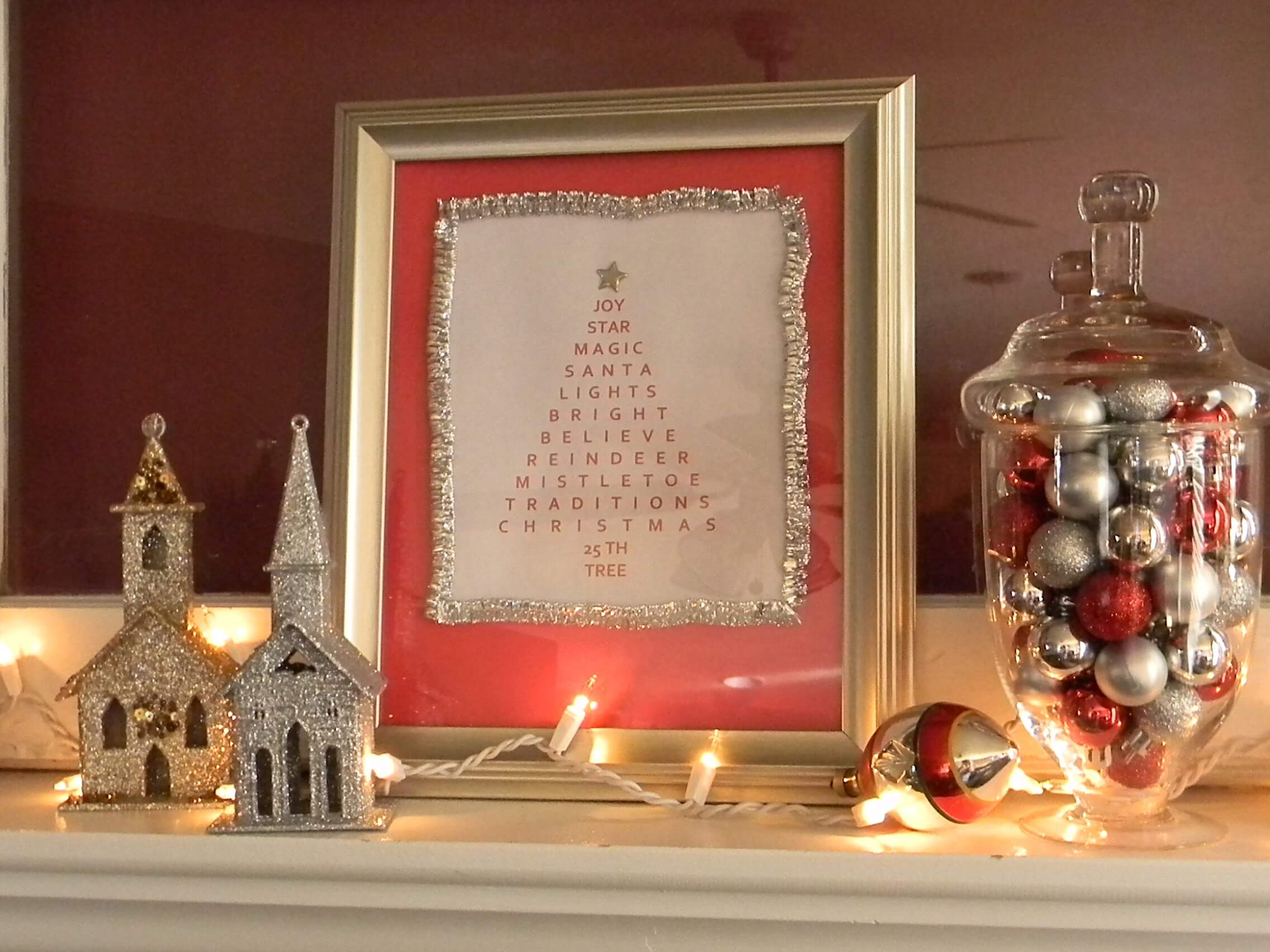 4. Paint a Message on Reclaimed Barn Wood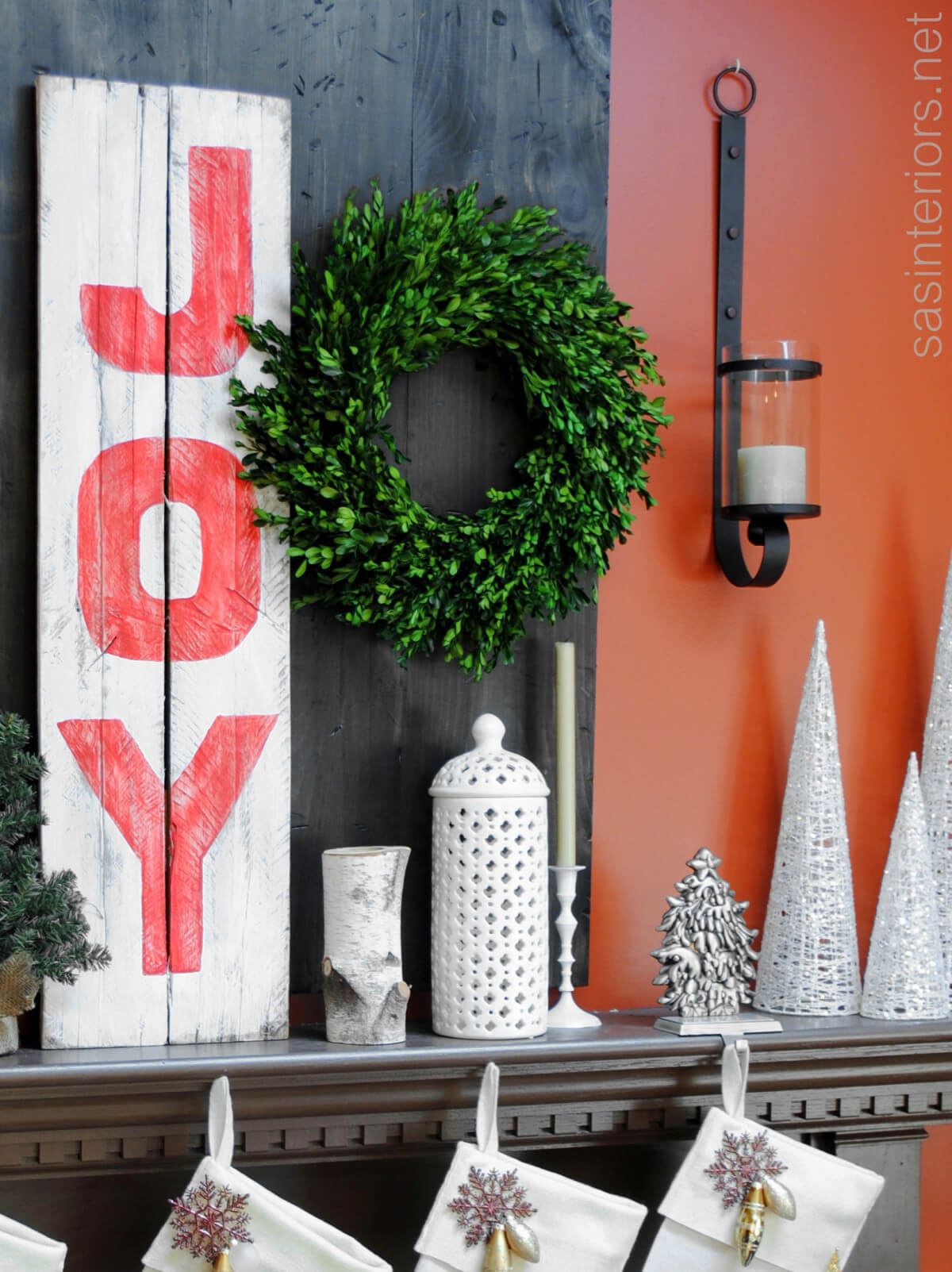 5. Pretty in Pink Ornament Garland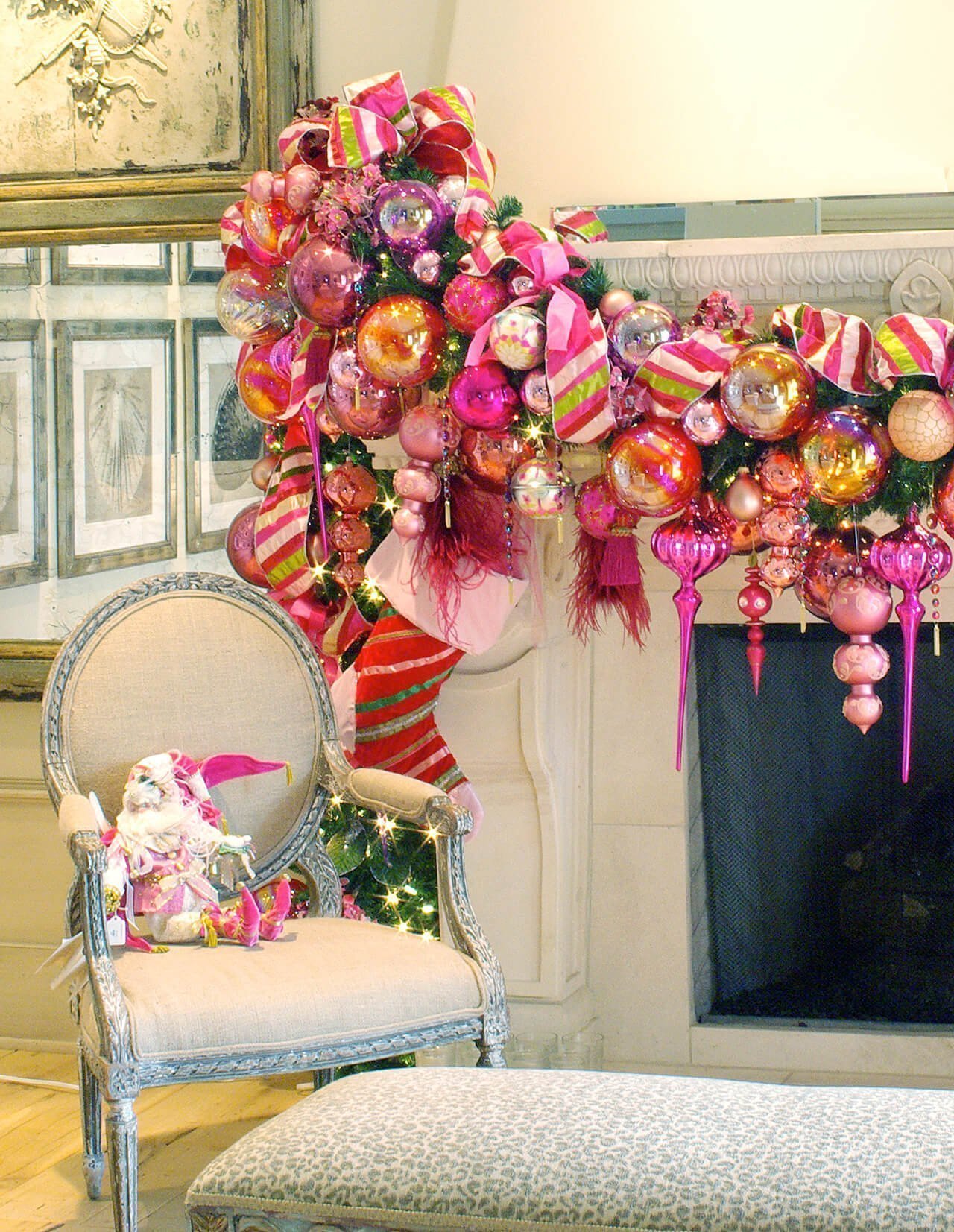 6. Decorate Your Christmas Mantel with Natural Birch Pillars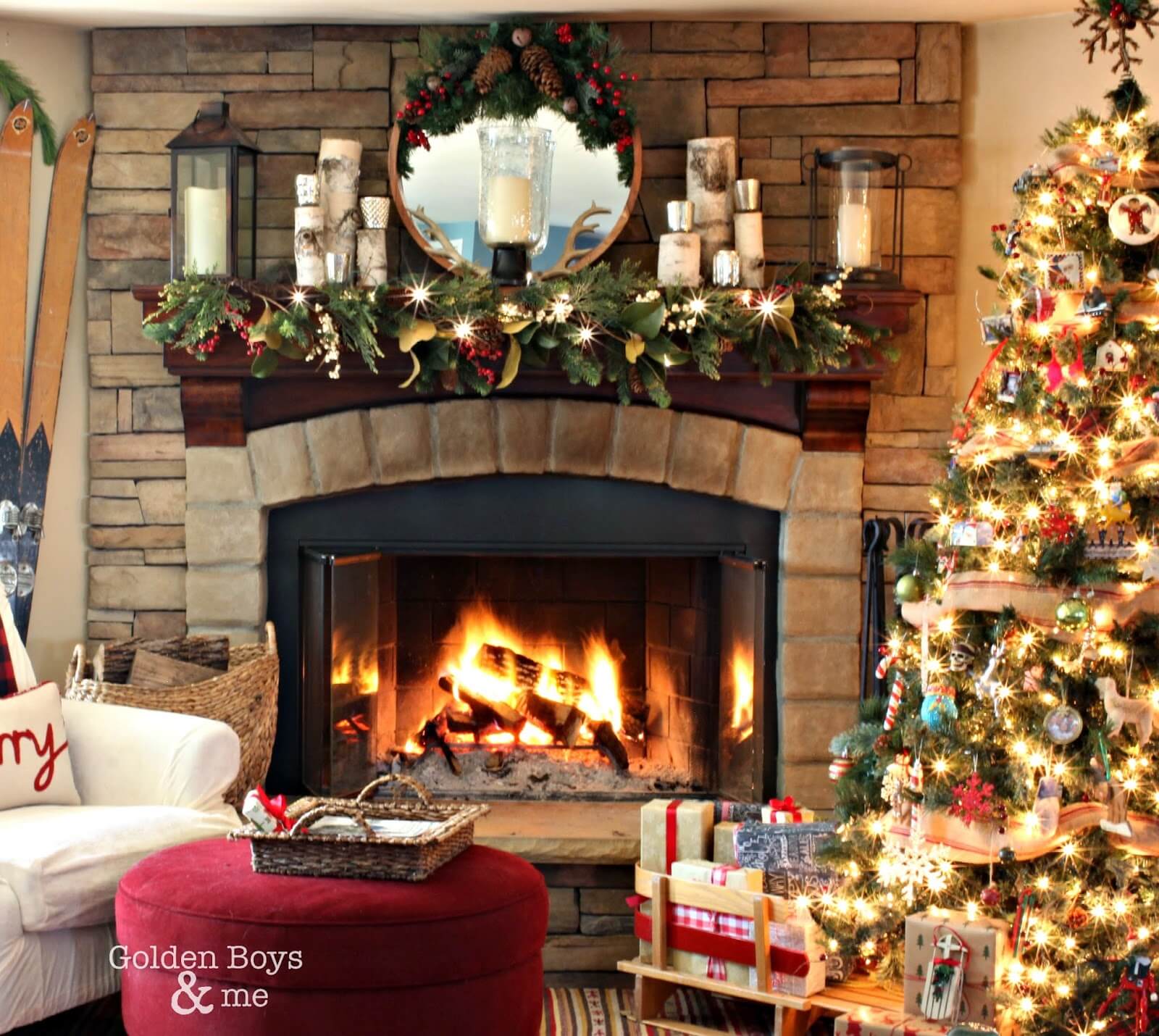 7. Silver and White Snow Village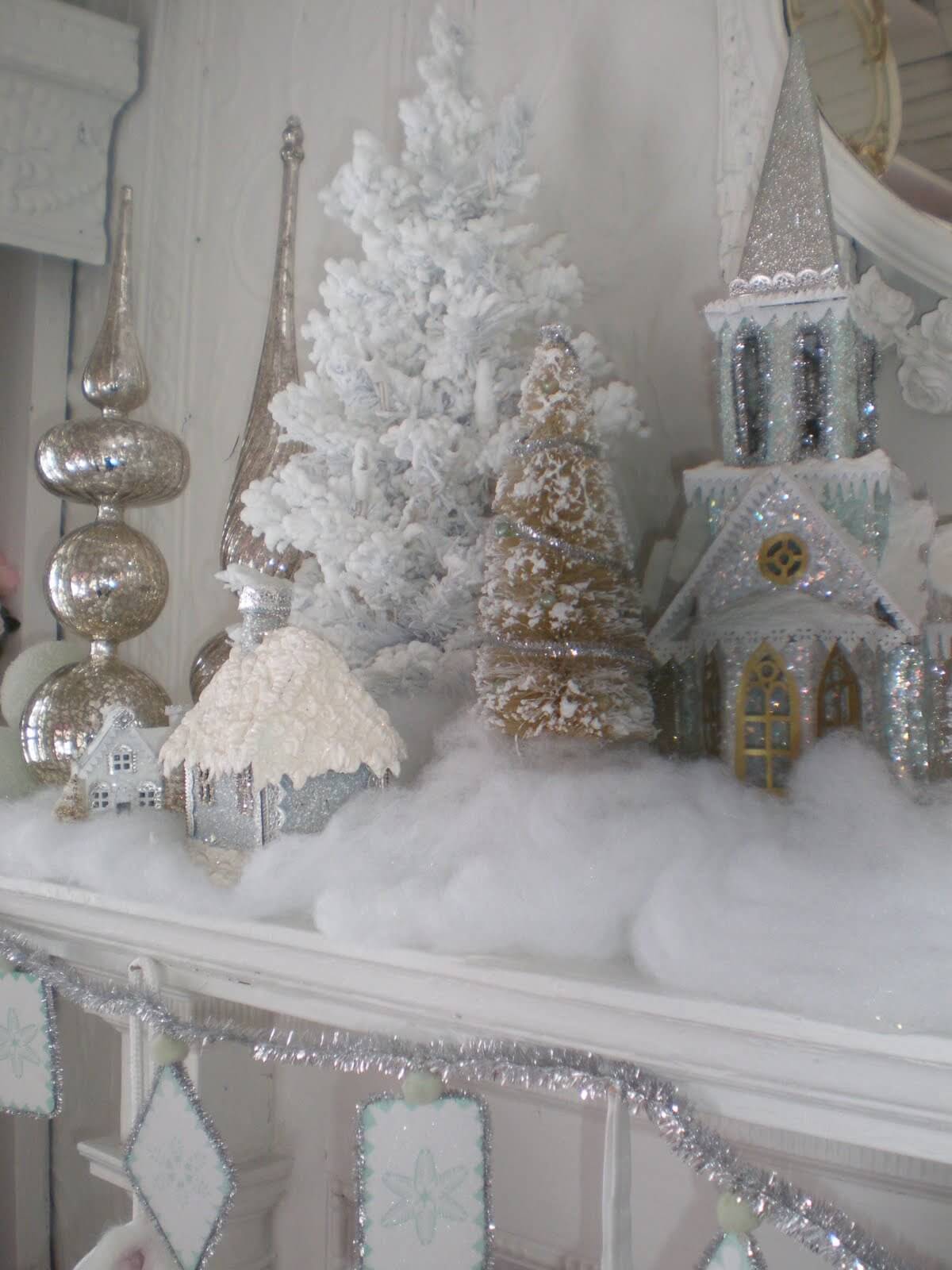 8. Jingle Bells Dress Up Your Garland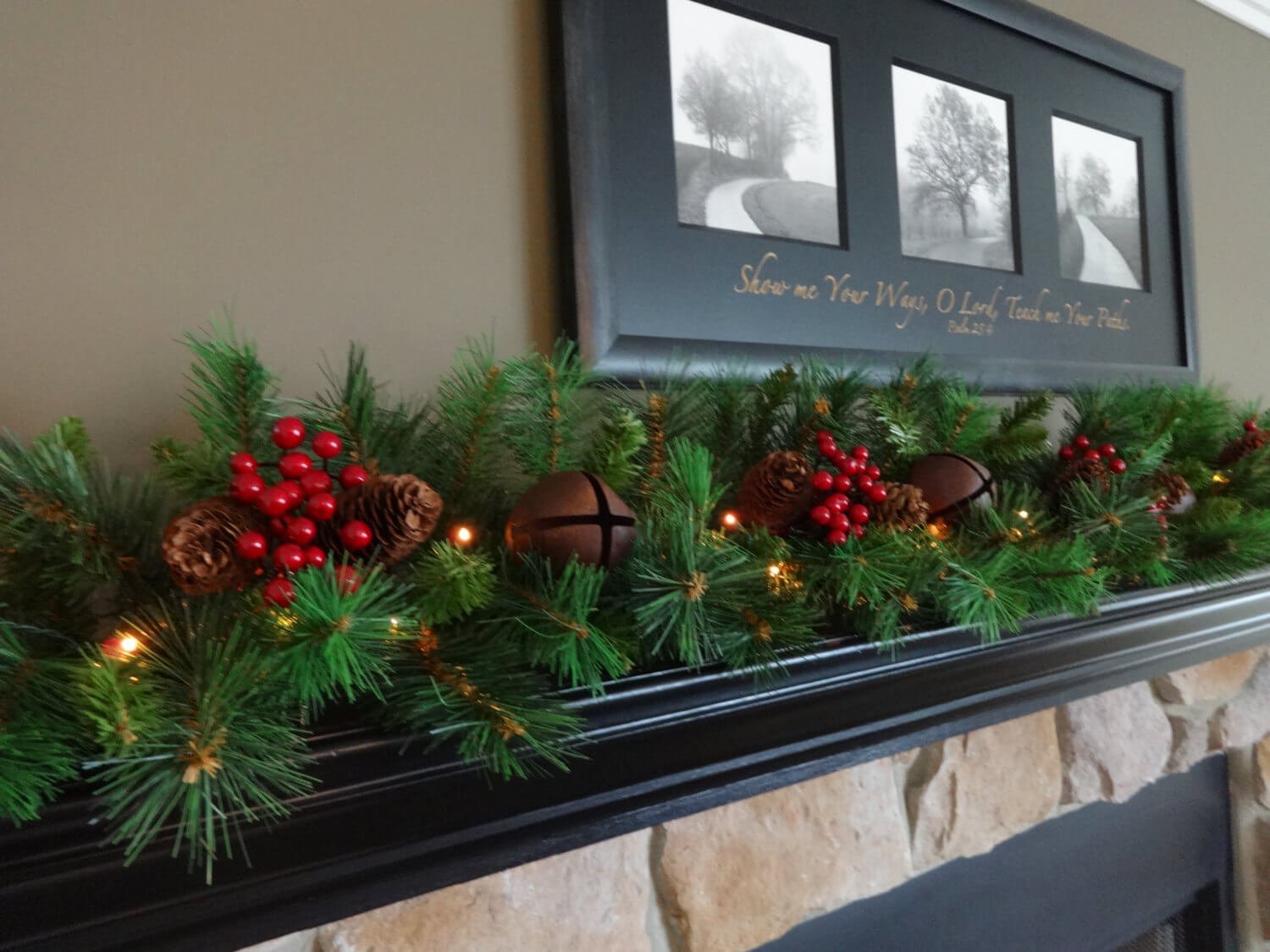 9. Classic Red and Green Ornaments and Greenery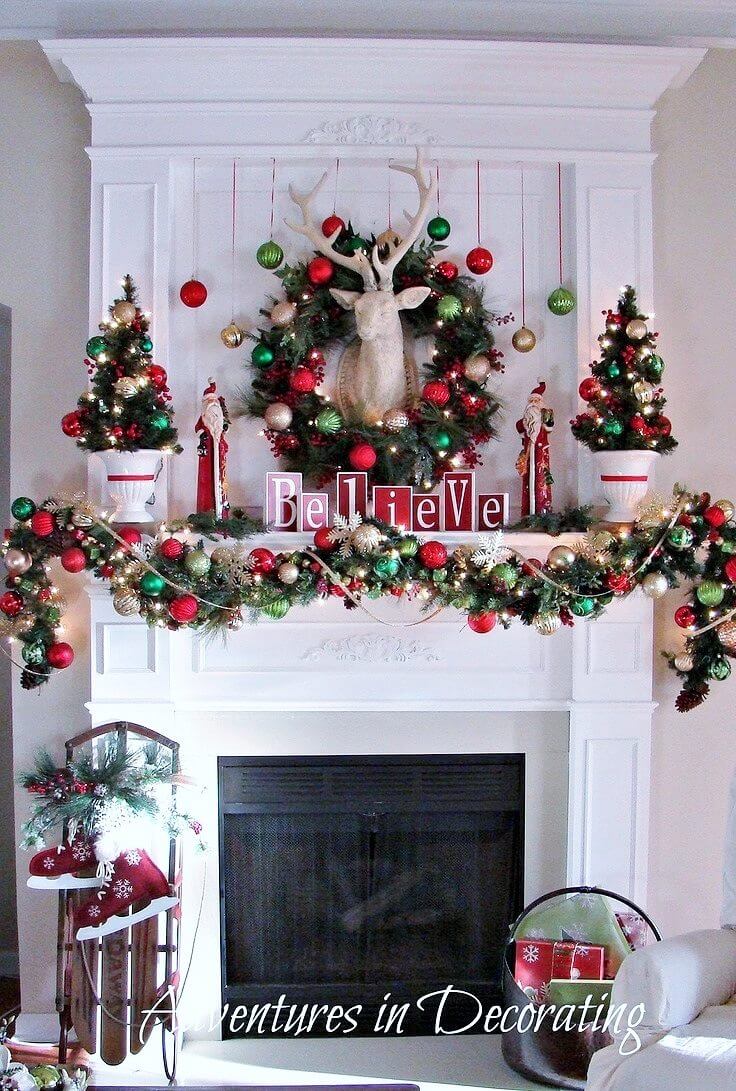 10. Offset Bold Artwork with a Pom-Pom Garland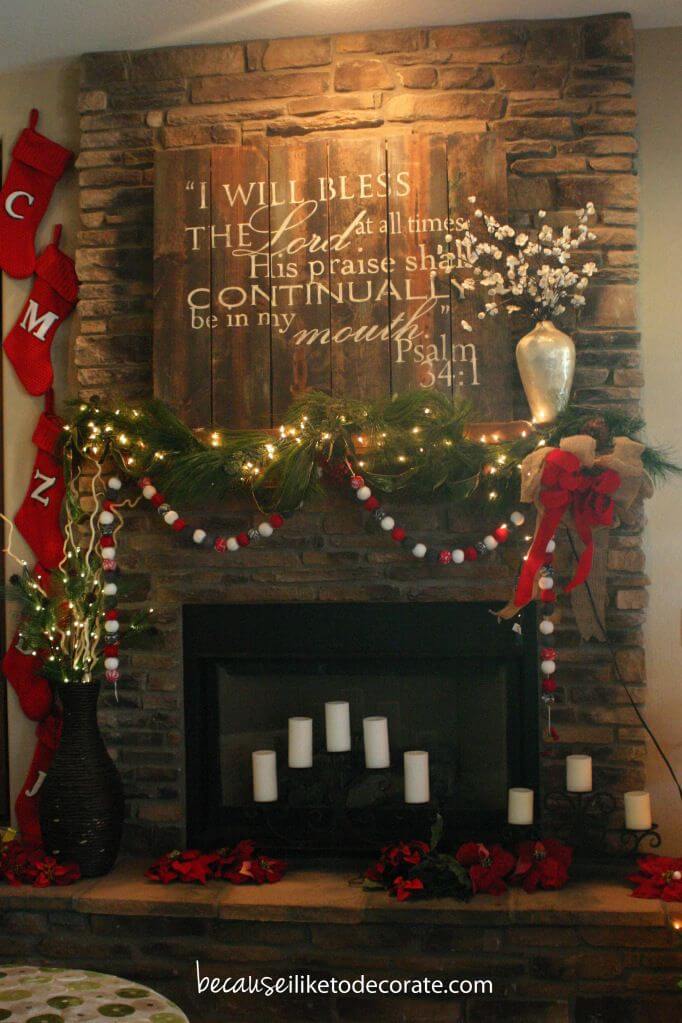 11. Simple Elegance with a Monochromatic Palette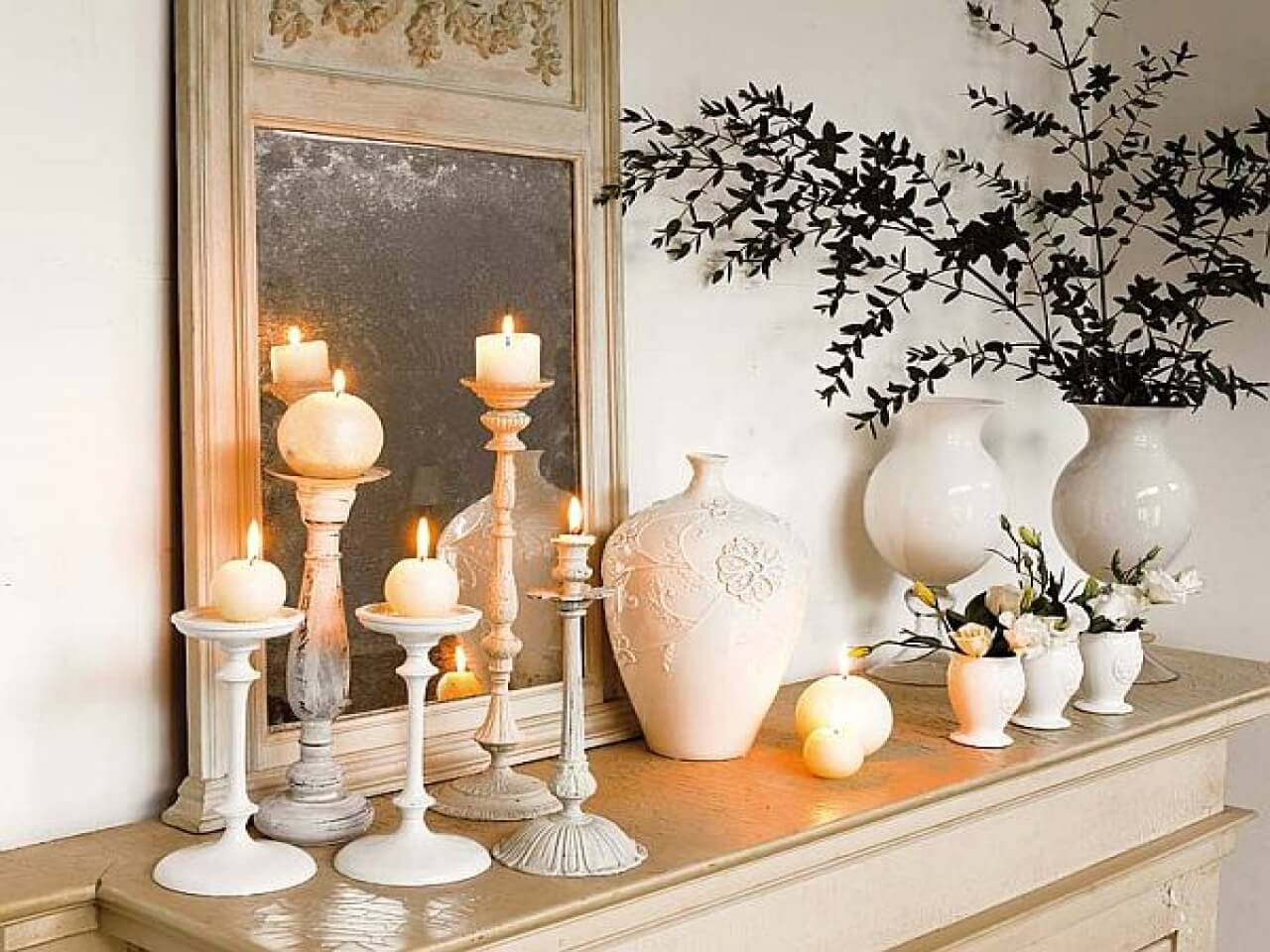 12. Bring Winter Indoors with Natural Decorations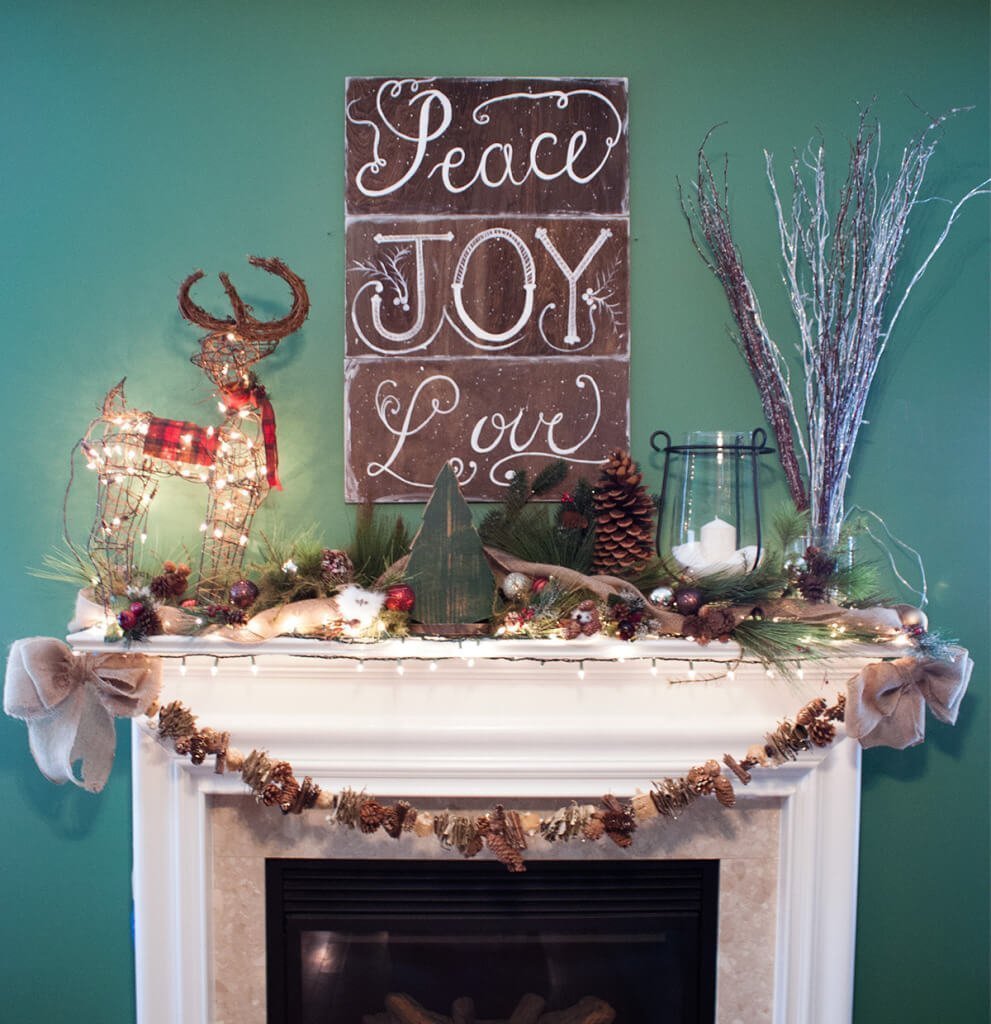 13. Beautiful DIY Angel Wing Centerpiece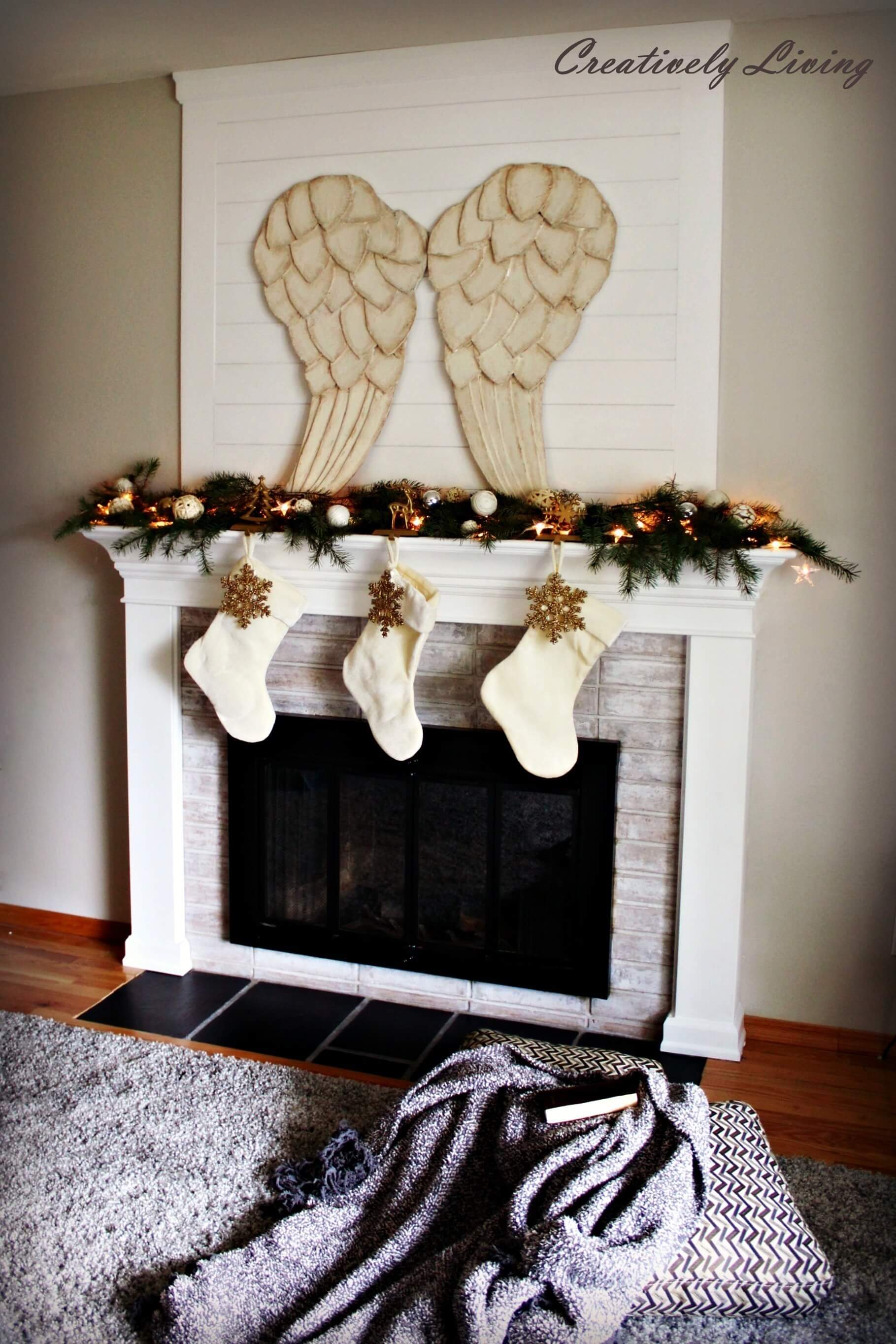 14. DIY Festive Tree Stocking Hangers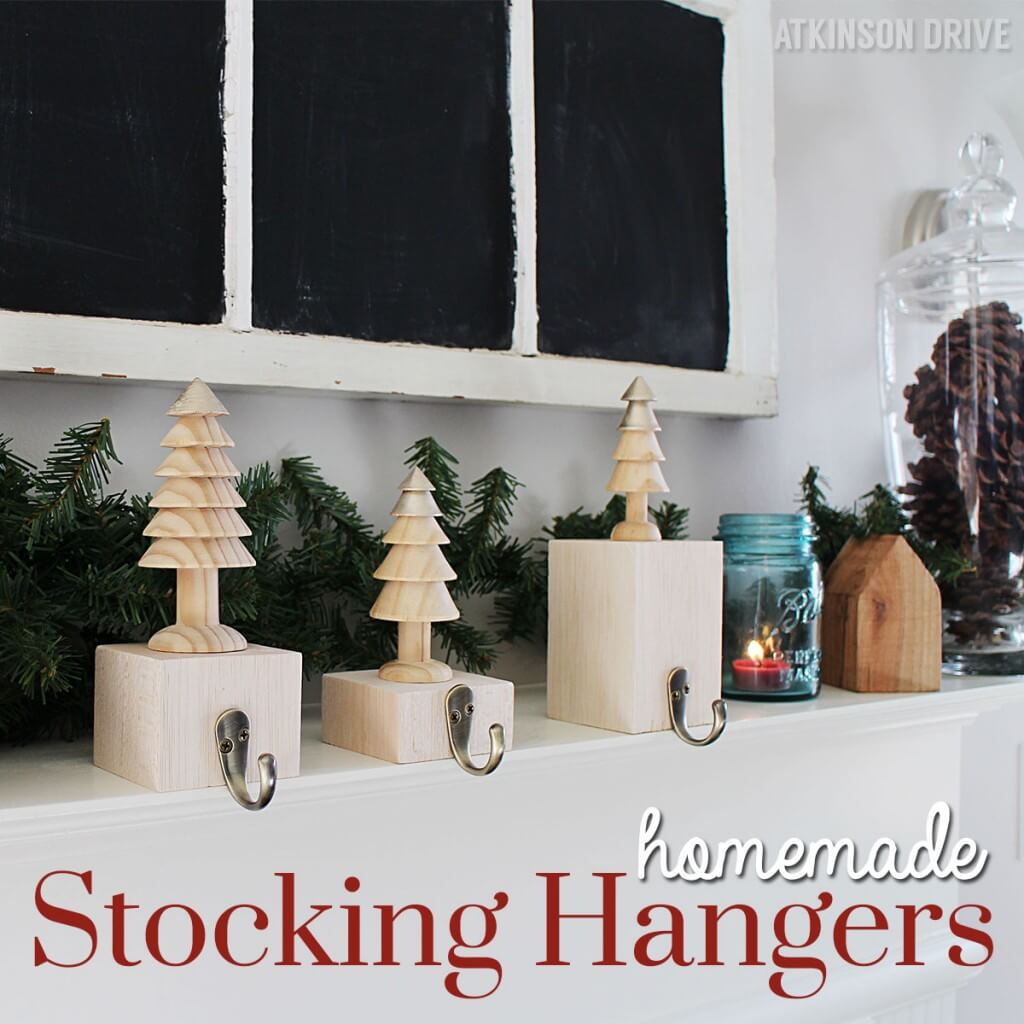 15. Magnolia Branches Make Unique Winter Greenery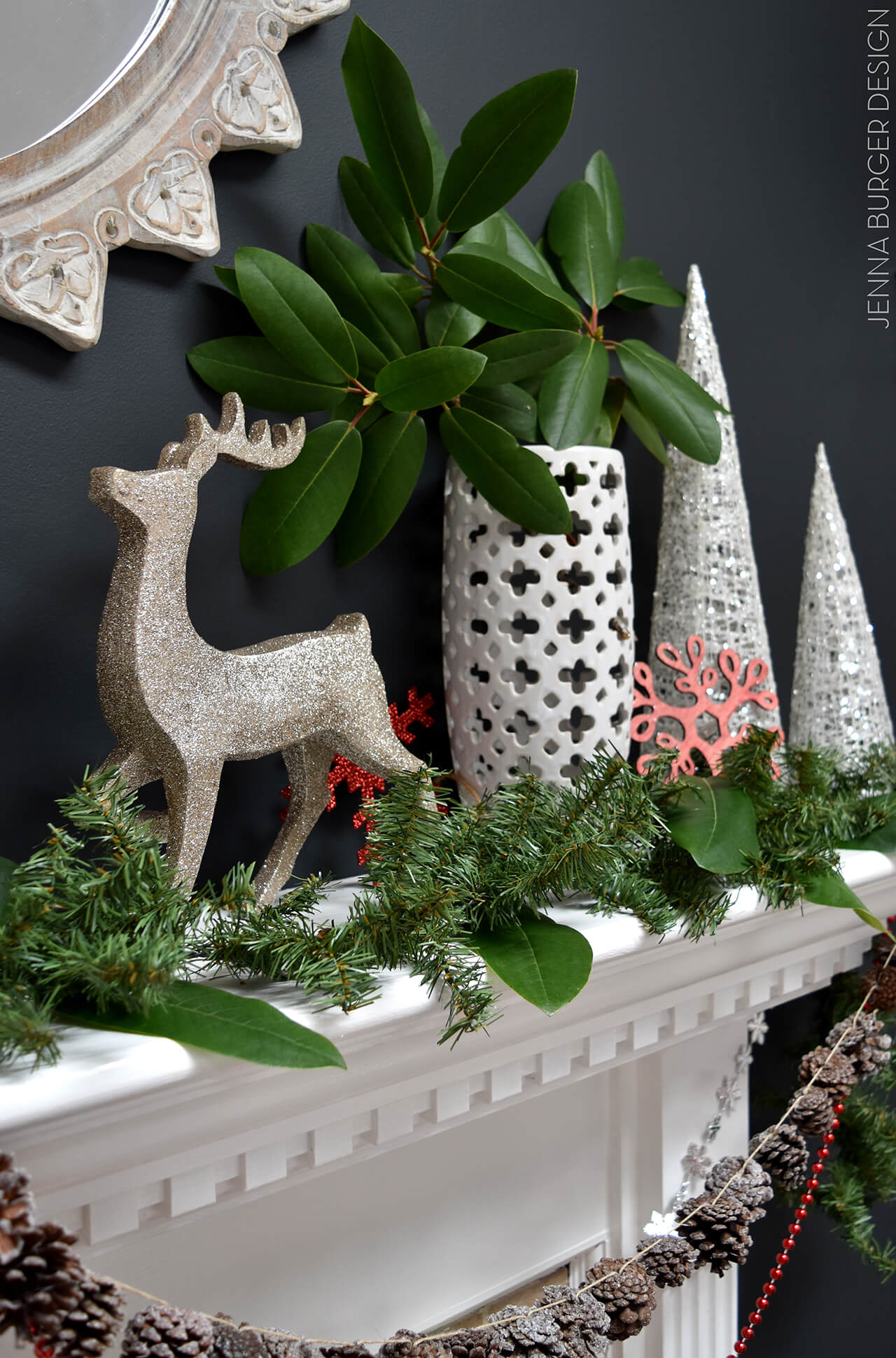 16. Upcycled Window Pane Ornament Display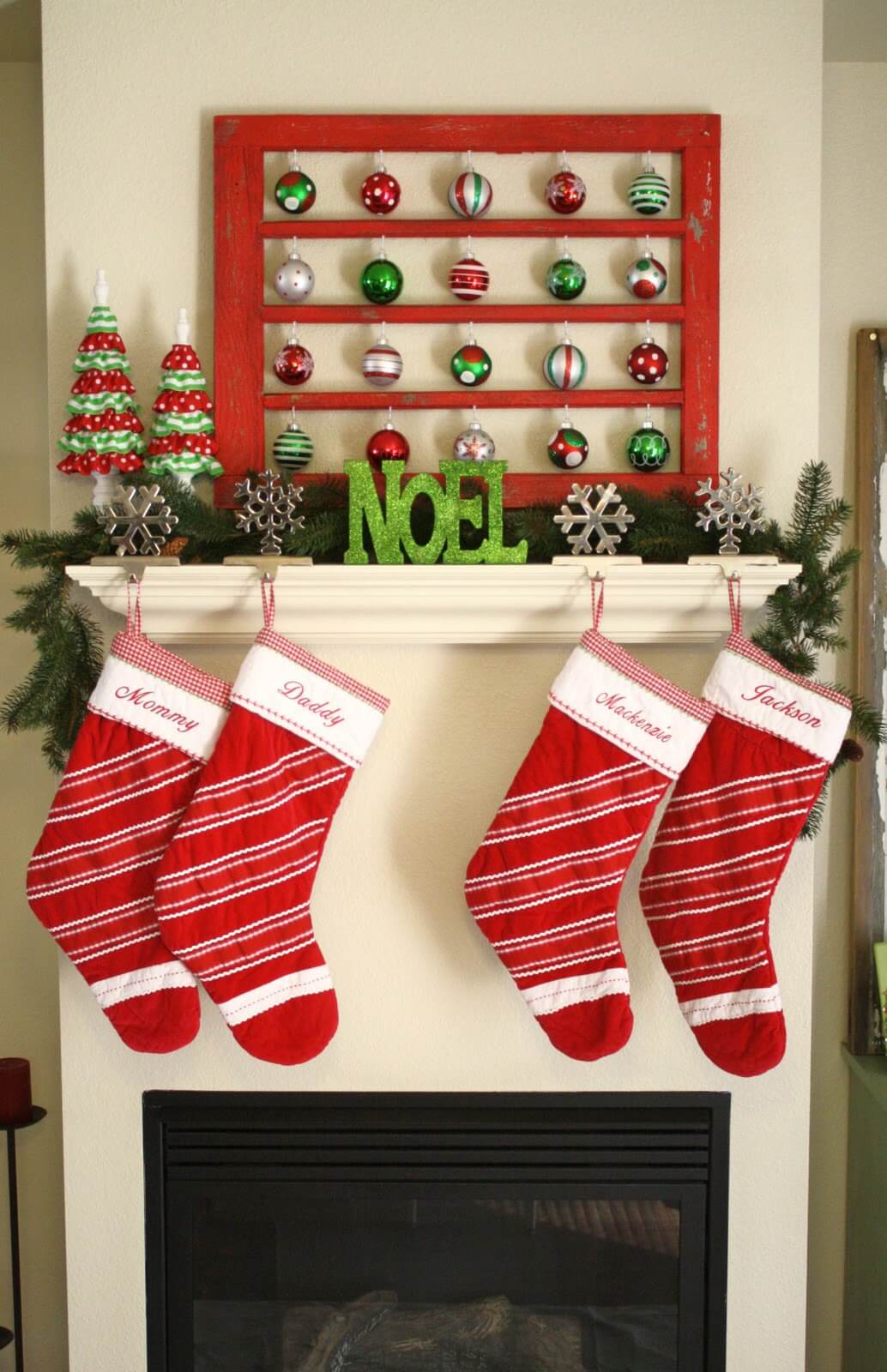 17. Ethereal Mercury Glass Dusted with Snow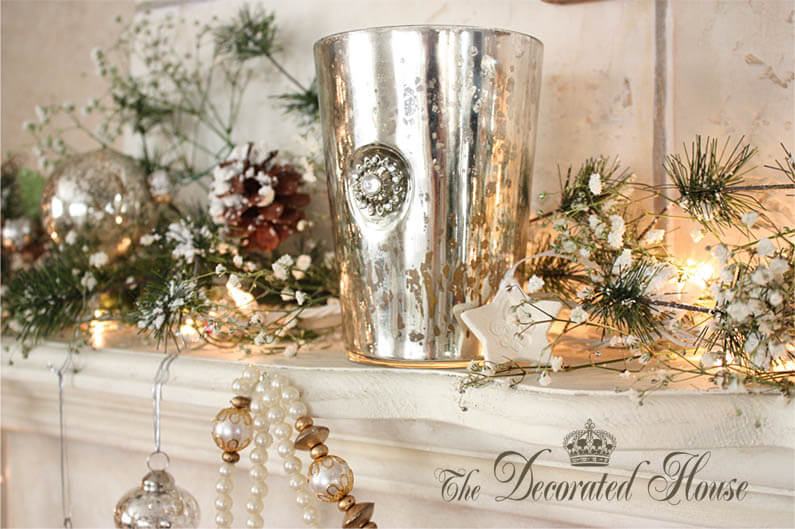 18. An Oversized Ornament Garland Sets the Stage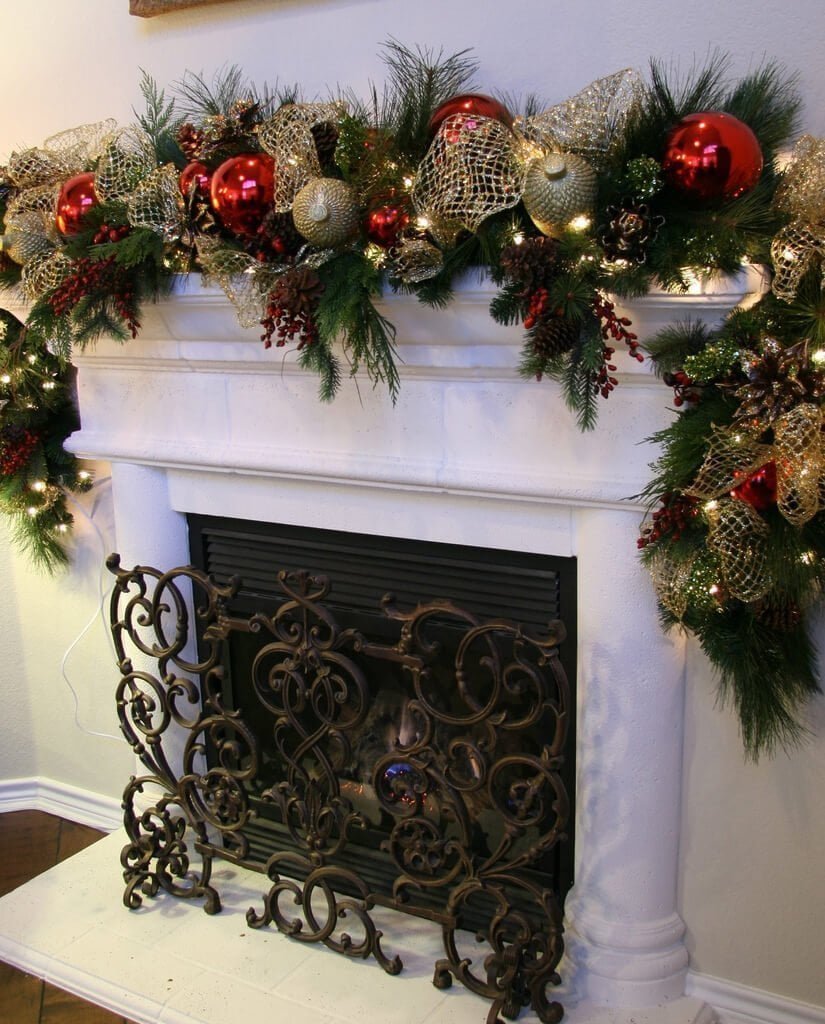 19. A Whimsical Technicolor Christmas Mantel Design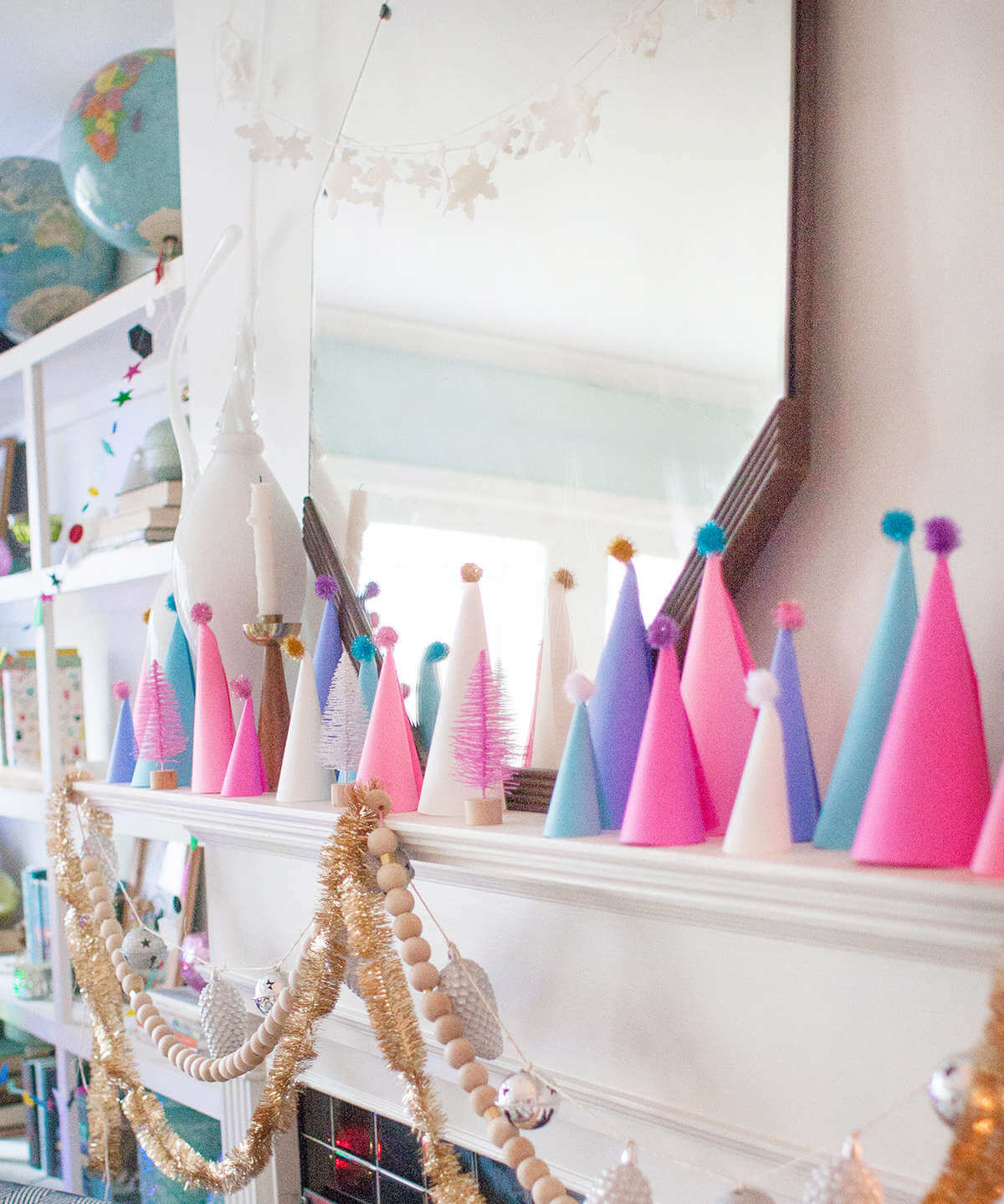 20. Simple Design Elements Create Timeless Charm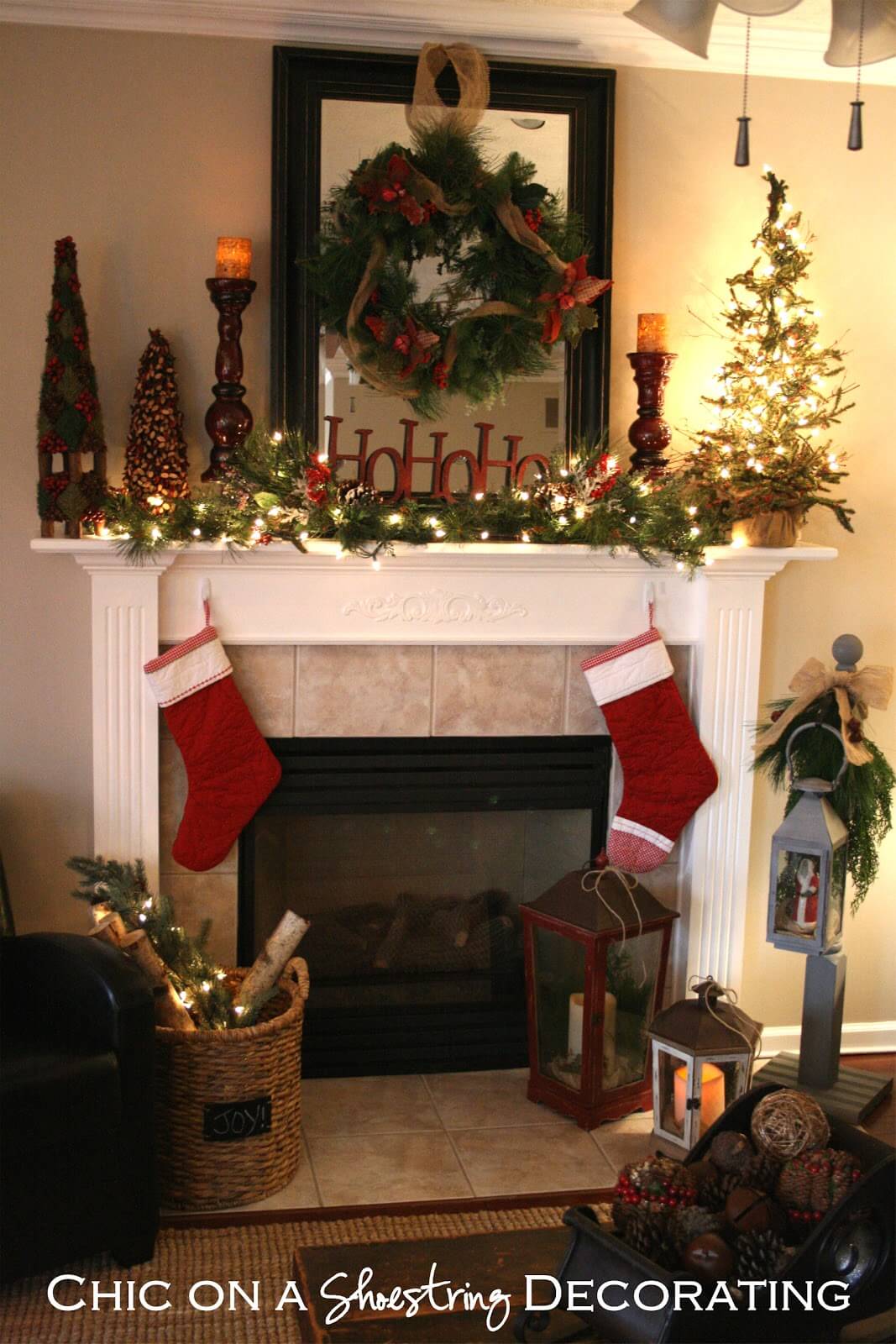 21. Primitive Tree Made of Twigs and Holly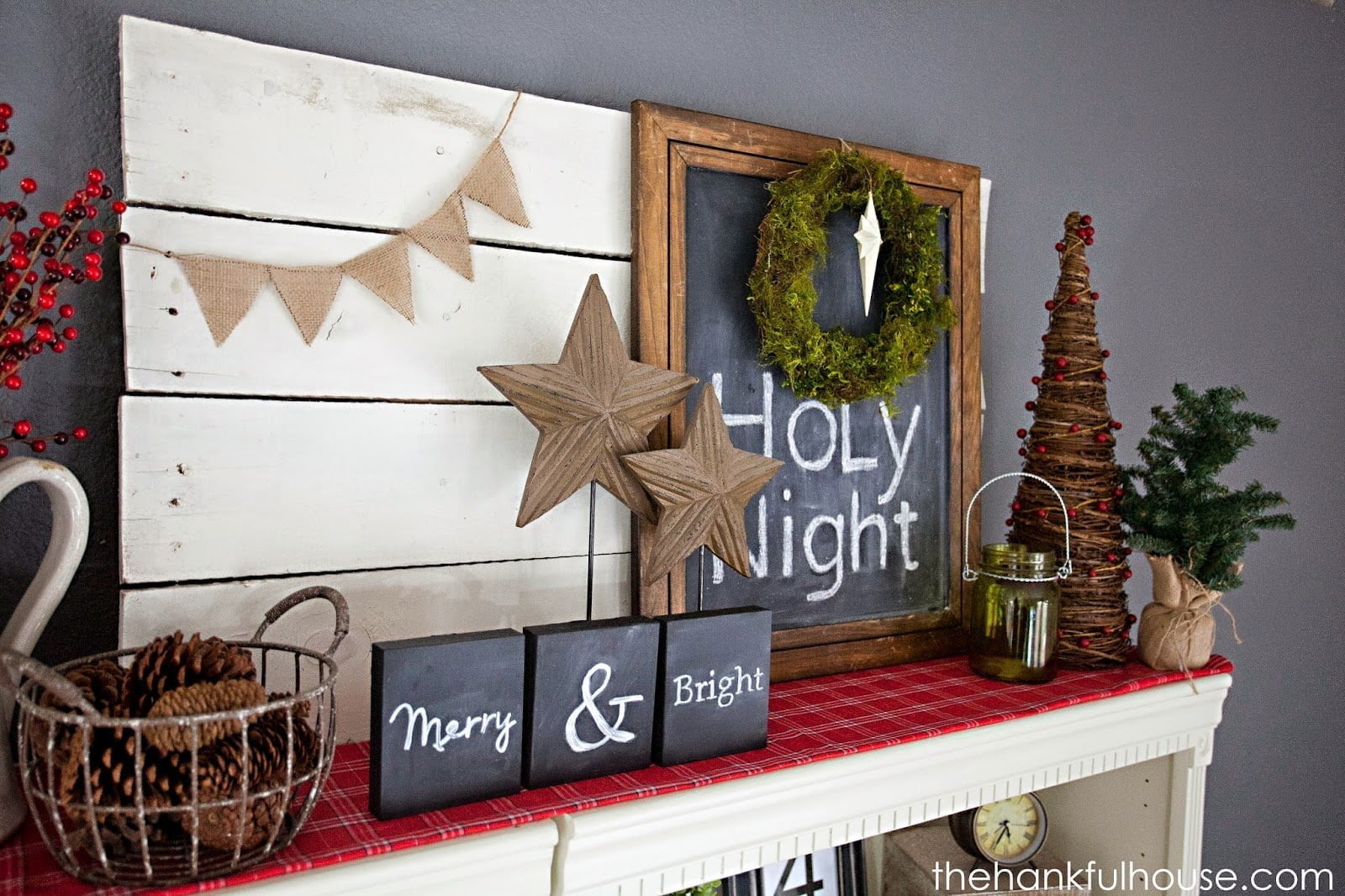 22. Playful Details Make a Mischievous Display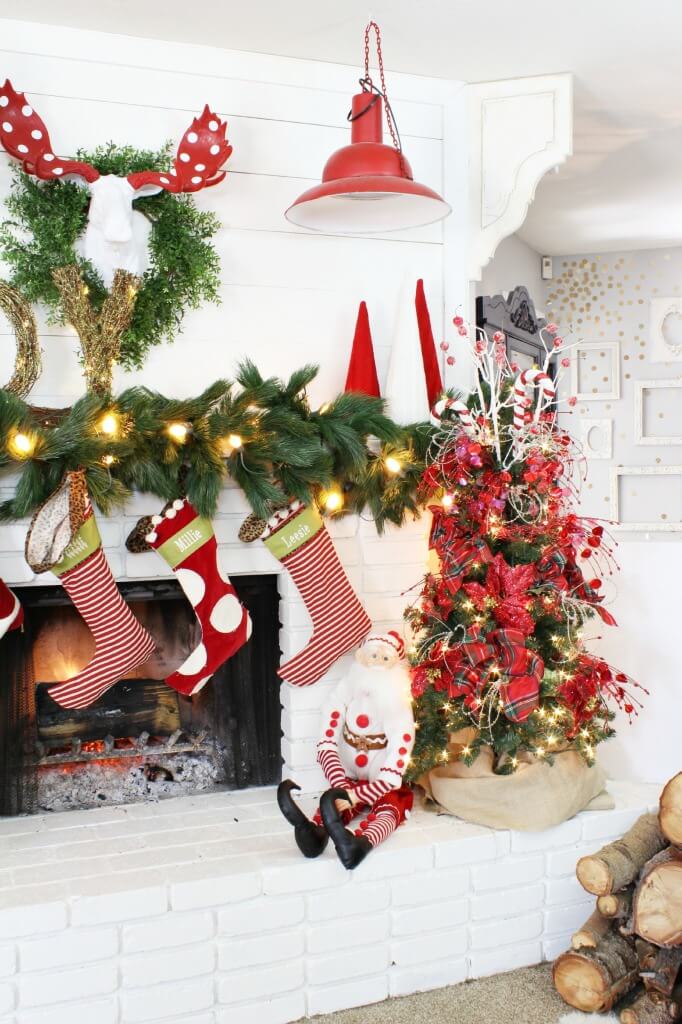 23. Understated Elegance in Cream and Black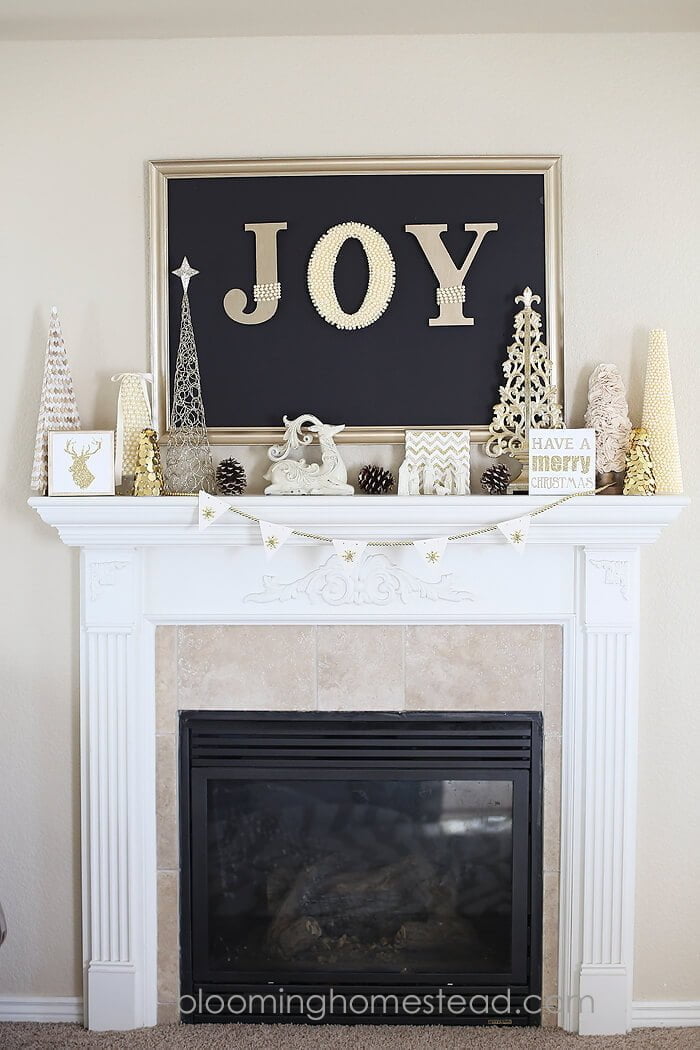 24. Mismatched Neutrals Create a Rustic Display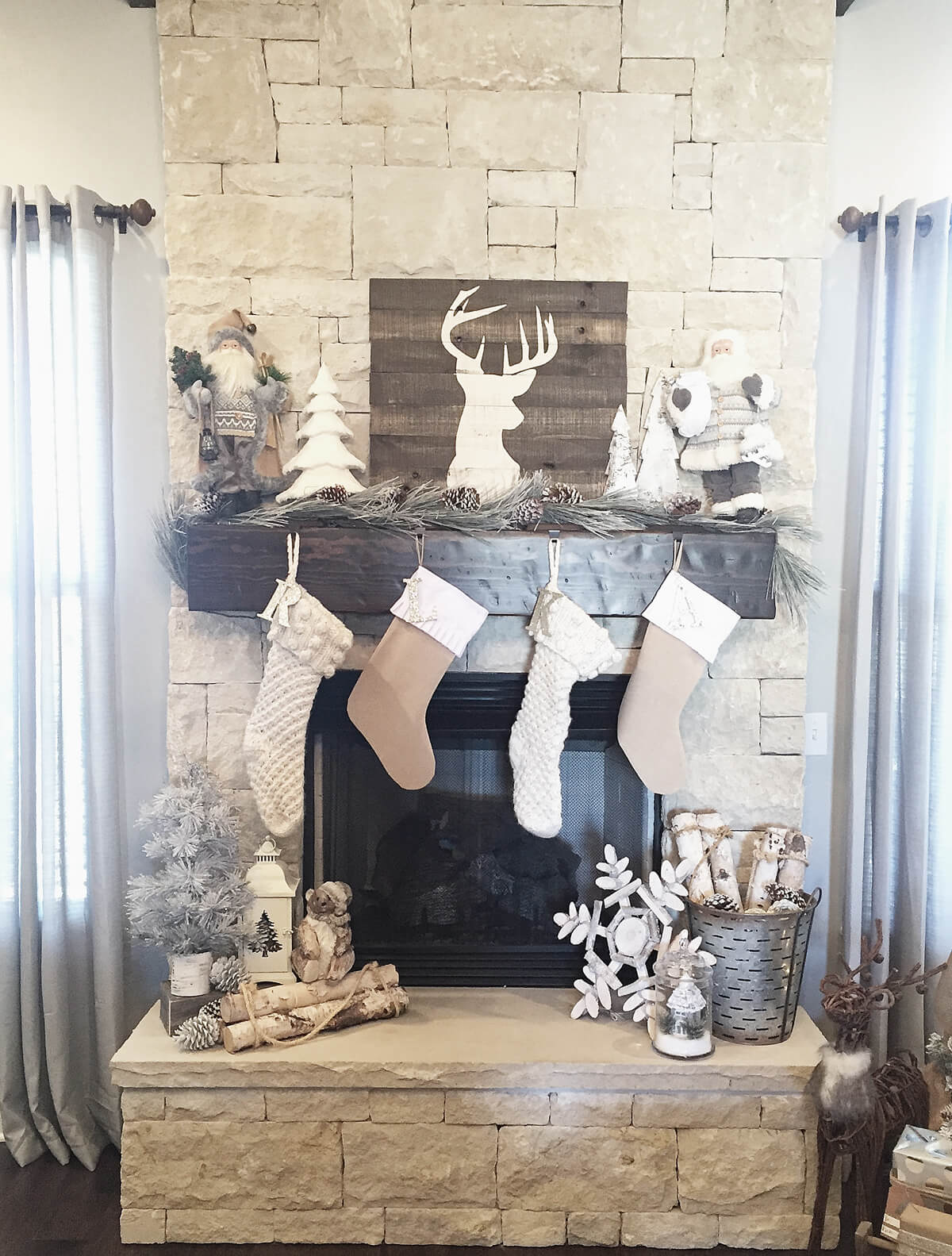 25. Three Wreaths Are Better Than One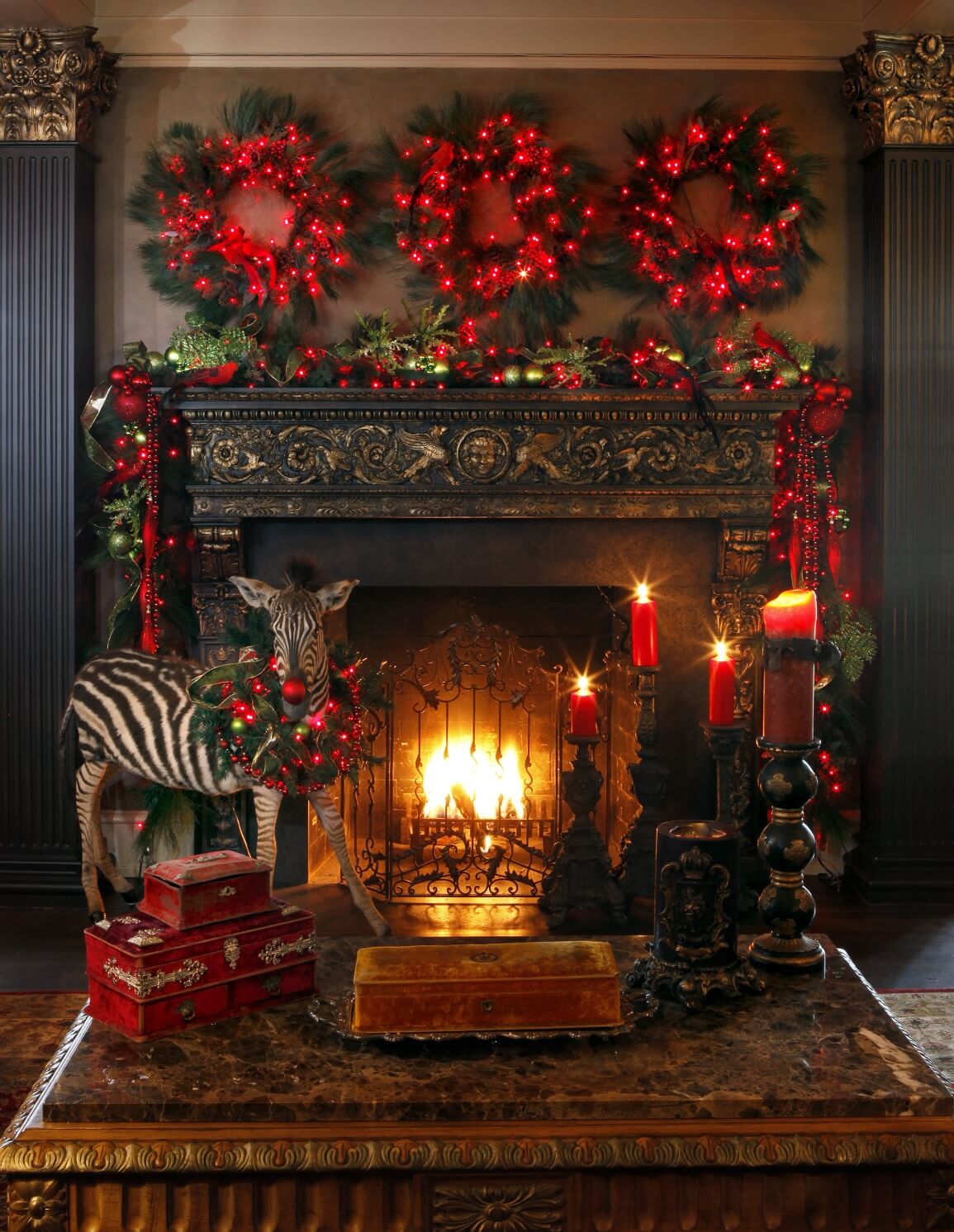 26. A Classic Blue and Silver Palette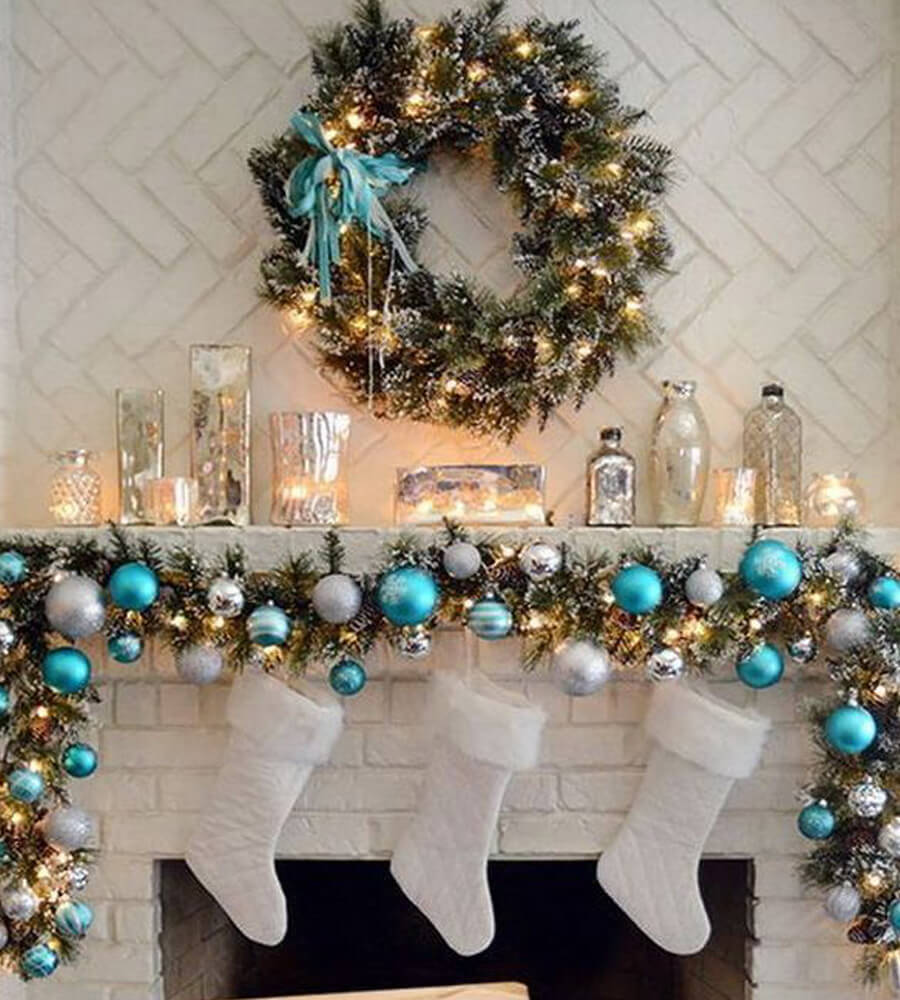 27. Antique Details for Holiday Nostalgia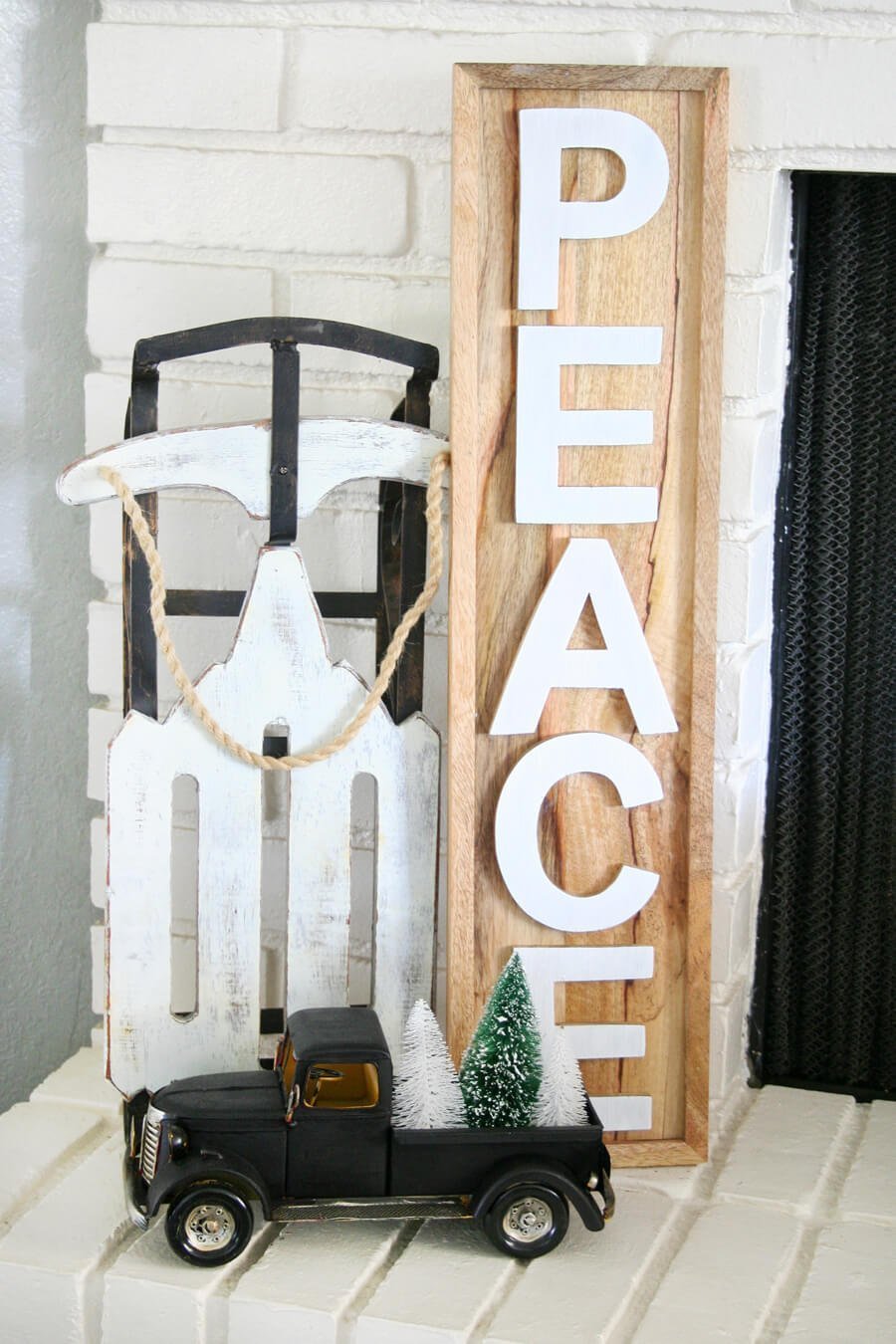 28. Transform Your Hearth with Pinecone Decor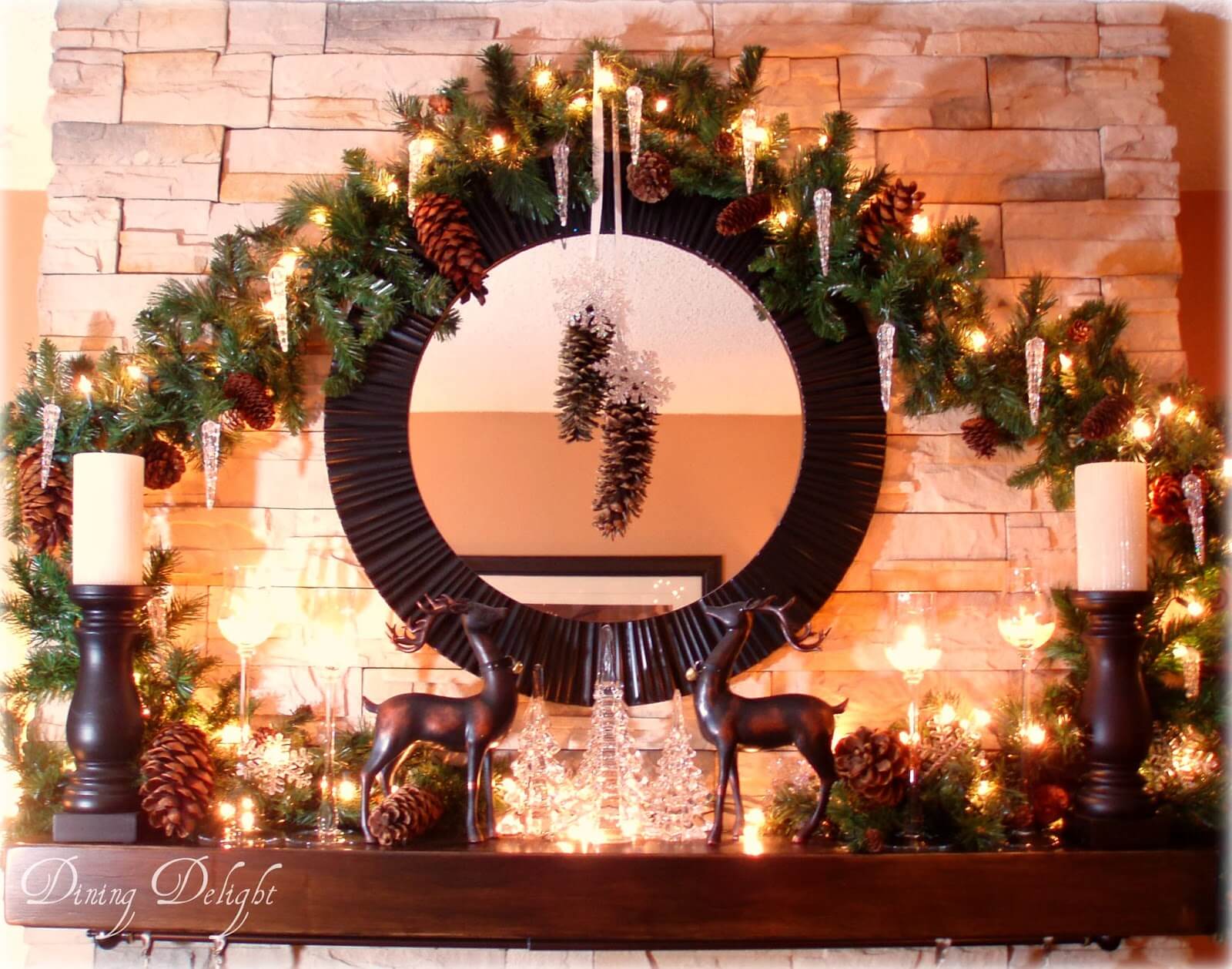 30. Ocean Elements for Your Seaside Christmas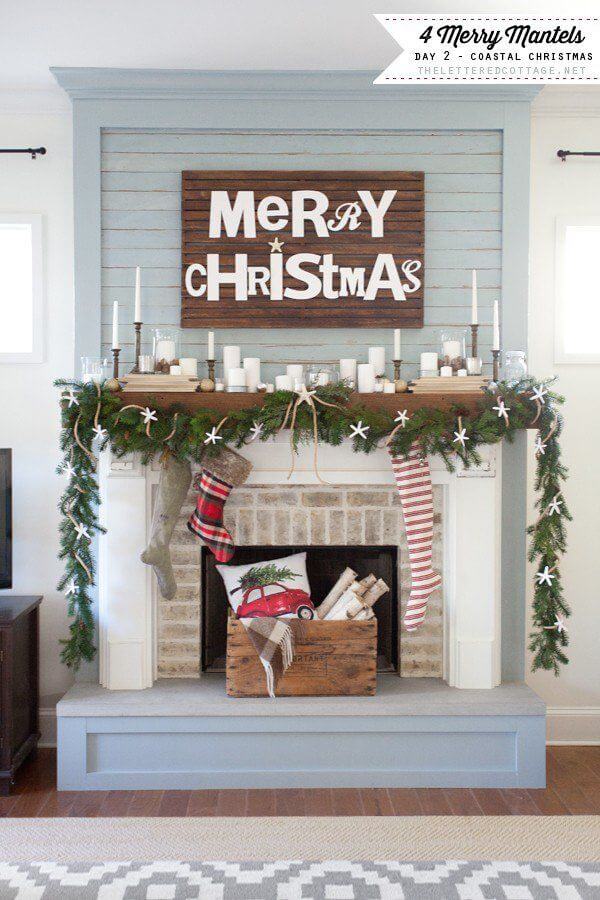 31. Add Visual Interest With Dangling Ornaments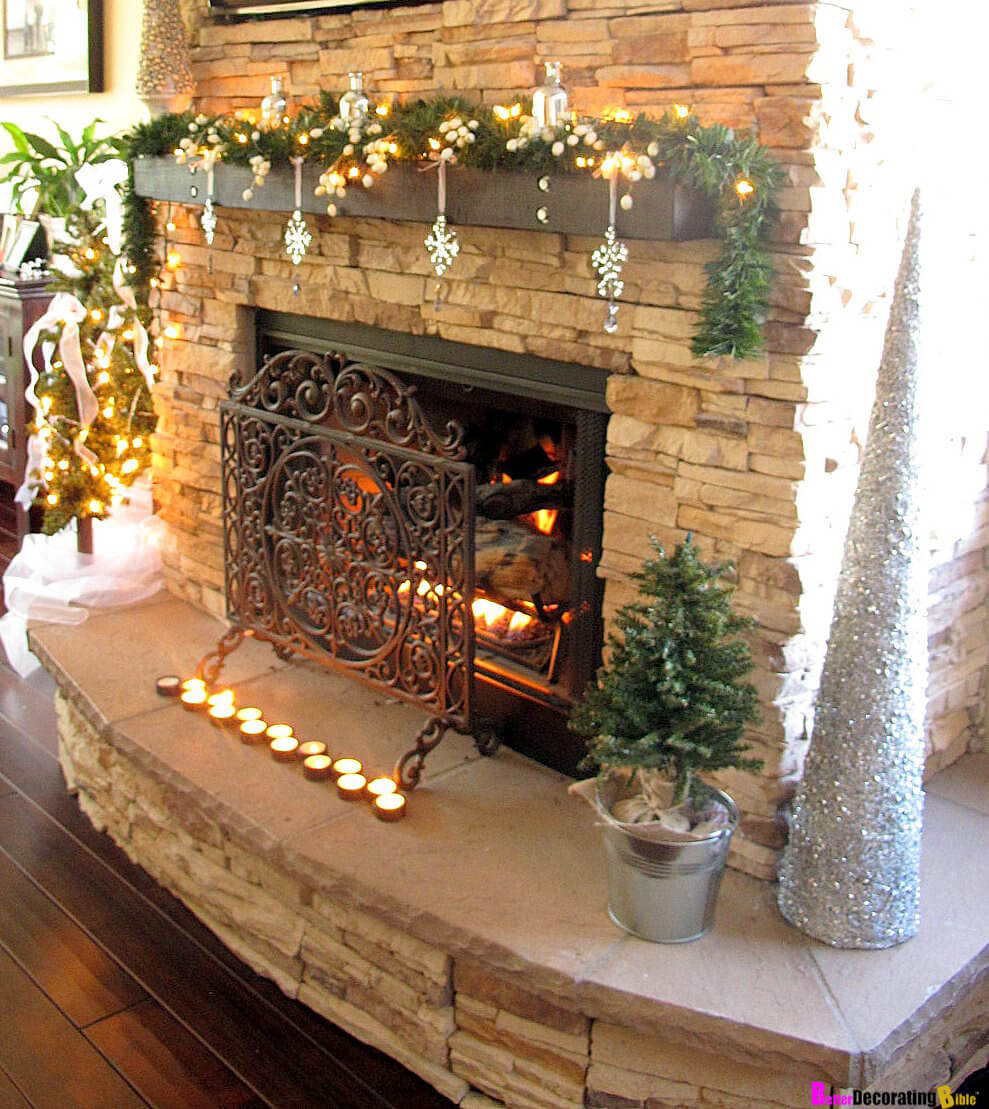 32. Create Cohesion By Matching Tree and Mantel