Apart from the fabled tree, few decorations make as strong a statement about your personal style as the Christmas wreath you hang upon your door. You only have space for one wreath, so it's ok to agonize over the decision. Luckily you've got a secret weapon going into the next Christmas season. We've put together an expansive and inclusive gallery of 36 beautiful Christmas wreath ideas.
36 Gorgeous Christmas Wreath Ideas to Instantly Get Your Family and Guests into the Holiday Spirit

When retailers roll the Christmas decorations out every year, it quickly becomes clear that personal tastes run a wide gamut. Some people nostalgically favor the kitsch Christmas decorations of yesteryear while others want only curated and conservative, all-white arrangements. Most people fall somewhere in the middle. Even with aisles of Christmas decorations on offer, it can be hard to find a wreath that perfectly suits your own style.
You don't have to slog through a dozen stores this year to find the ideal wreath. Our gallery is sure to include the wreath of your dreams. Some are available to purchase right now. Others are totally doable DIY projects. So roll up your sleeves, wipe down your door, and get your wreath hook ready.
1. Country Christmas Gingham Grapevine Wreath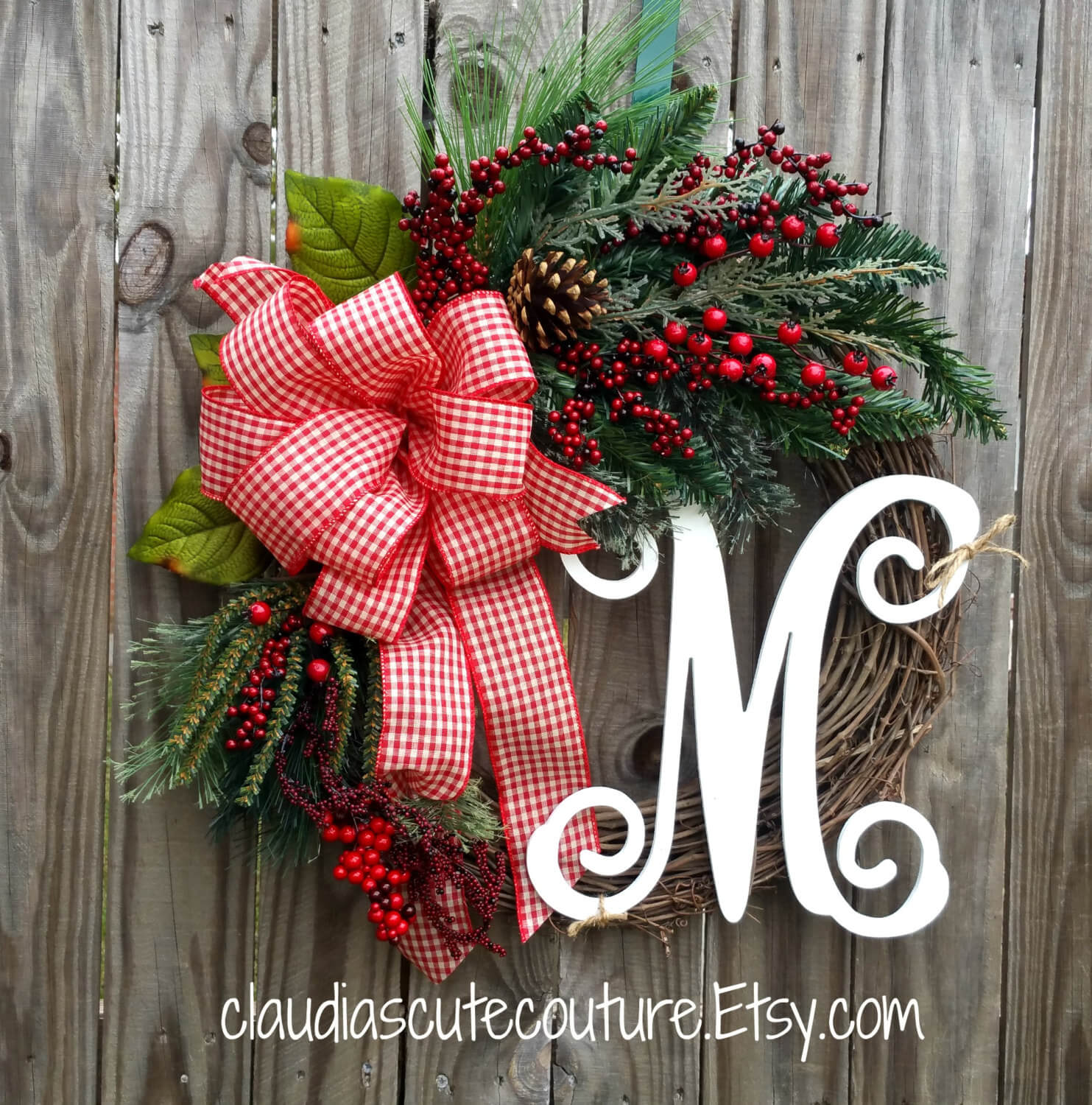 2. Light-Up Winter White Snowman Accent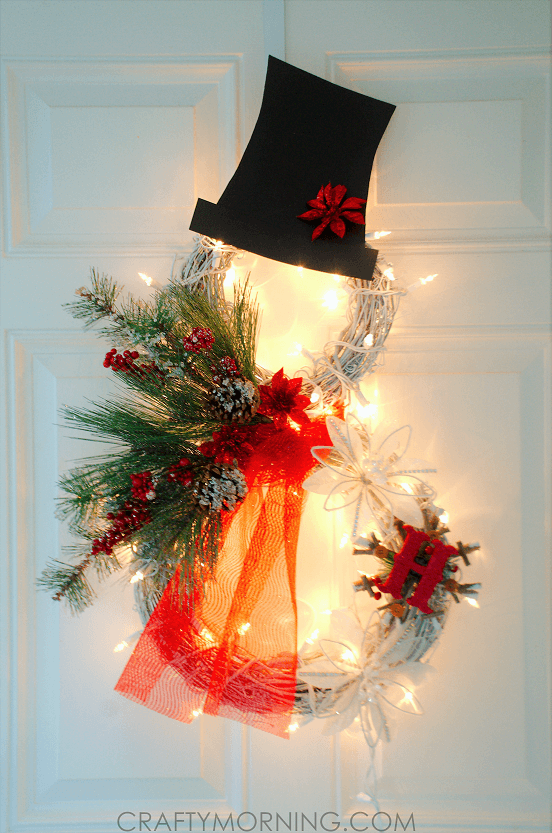 3. Joyful Plaid and Holly Holiday Frame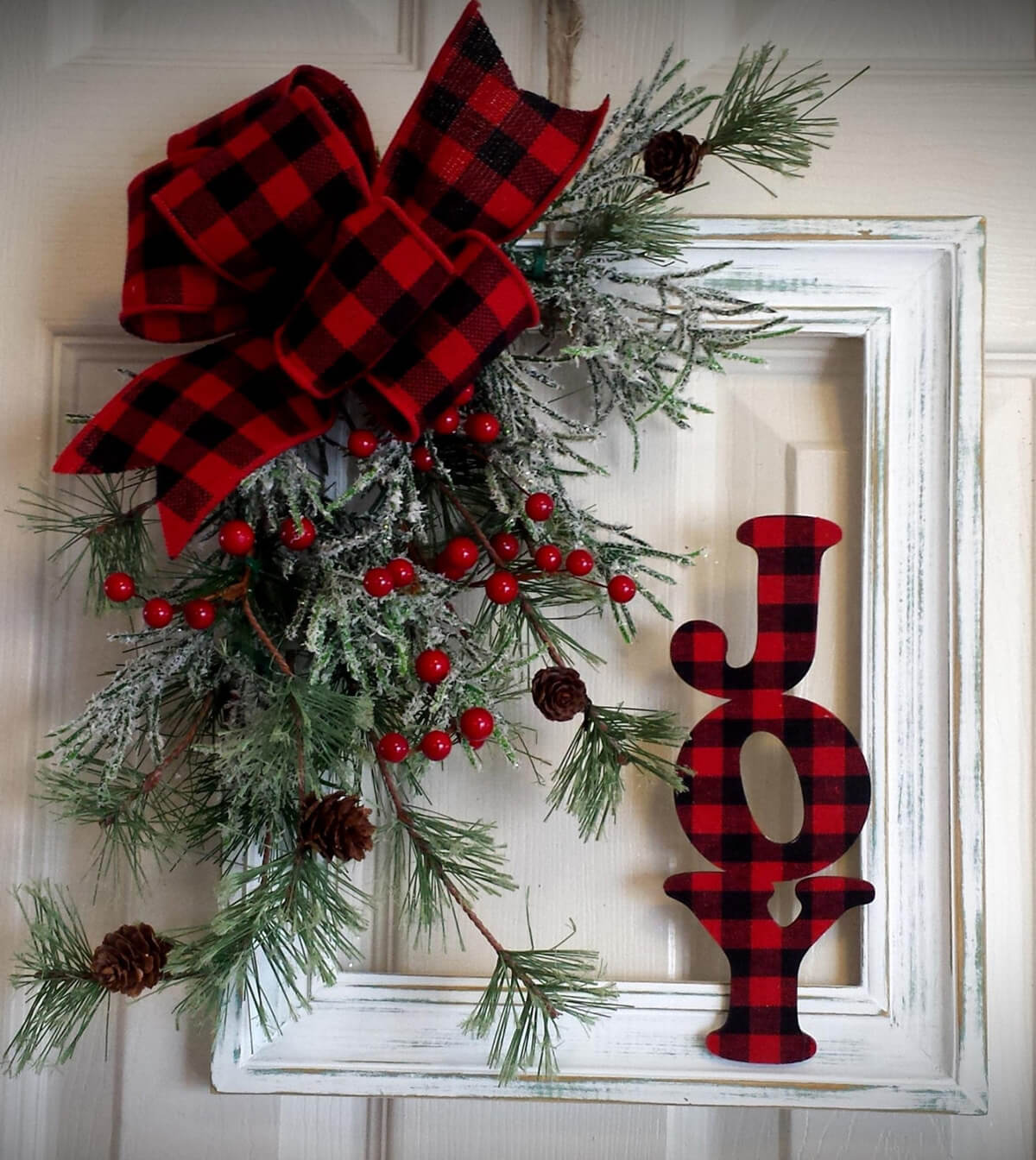 4. Ruffled Burlap and Red Ribbon Wreath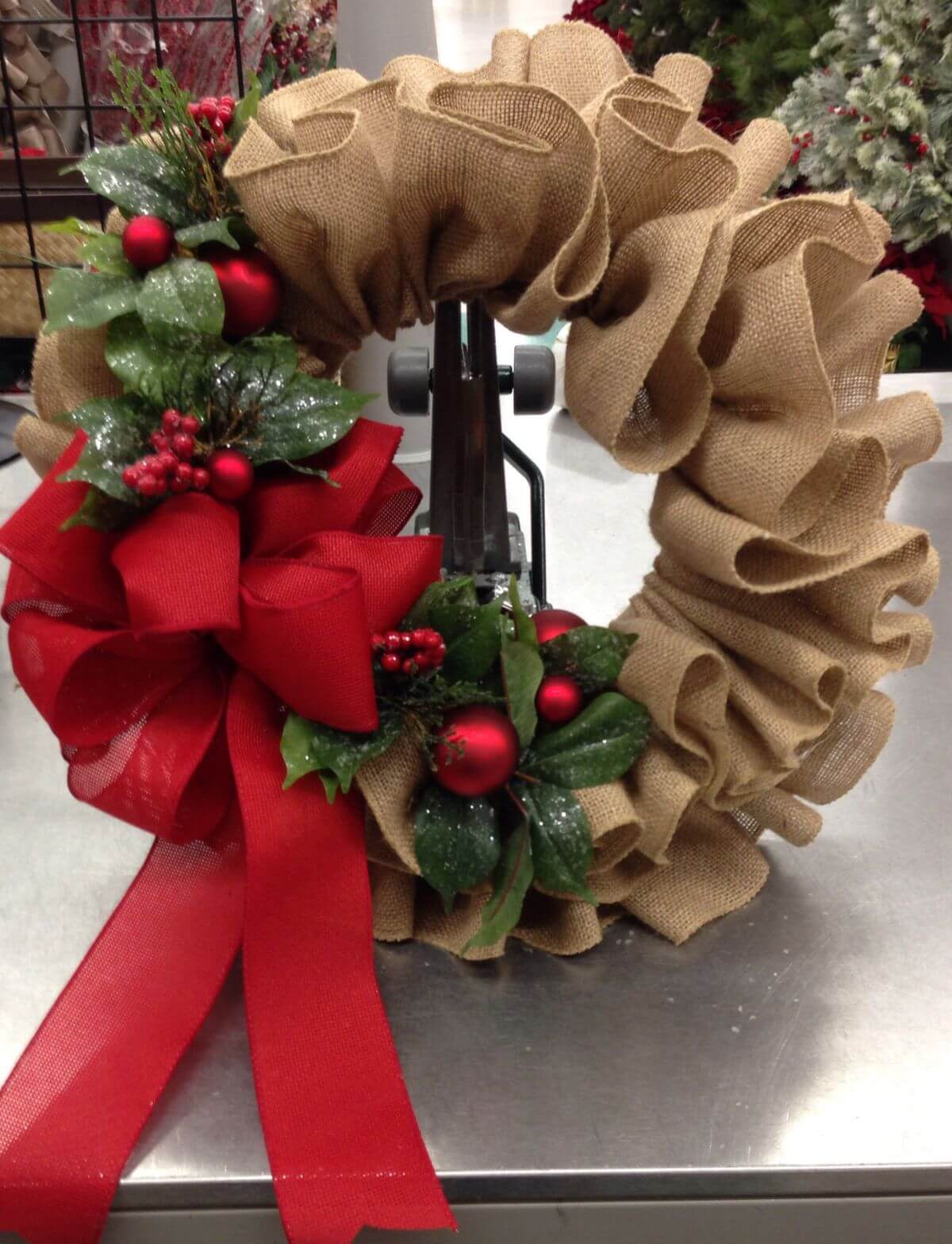 5. Classic Berries, Baubles and Bling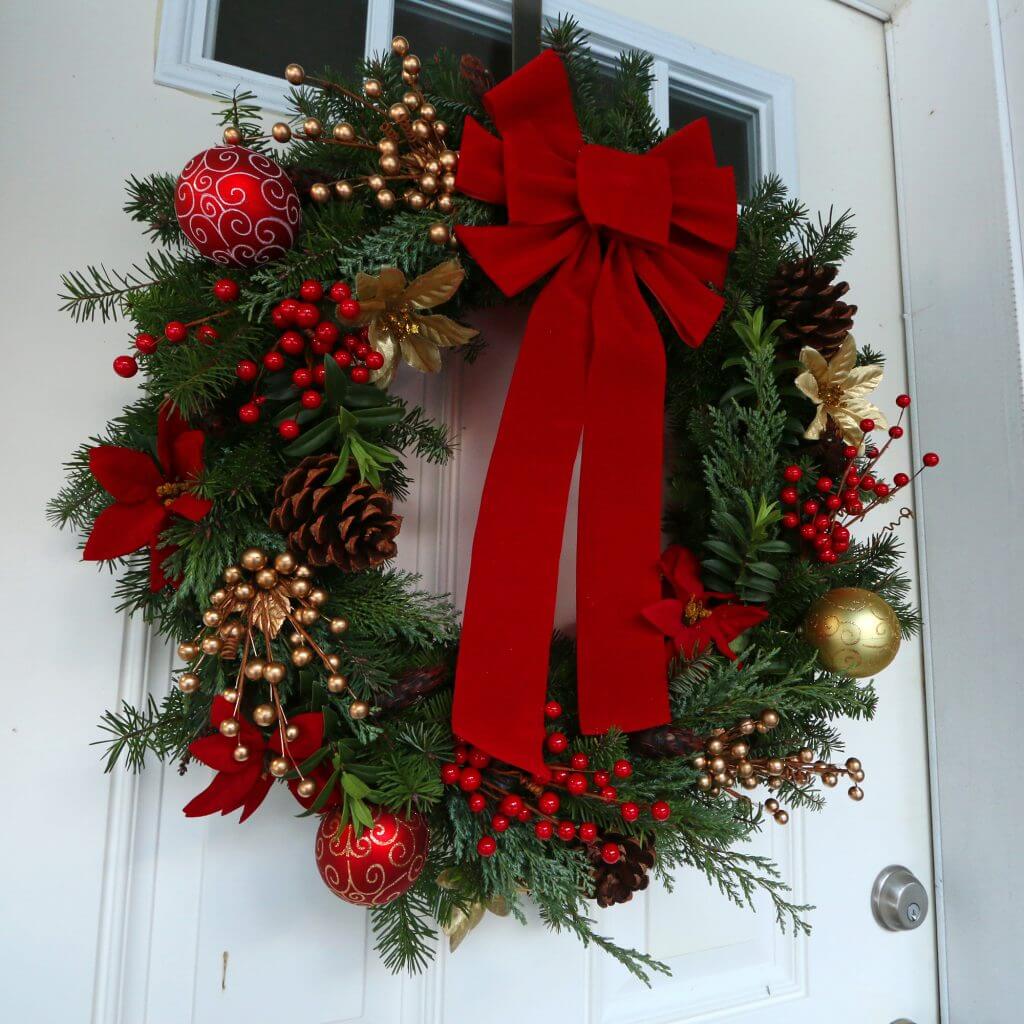 6. DIY Wreath with Pinecones and Greens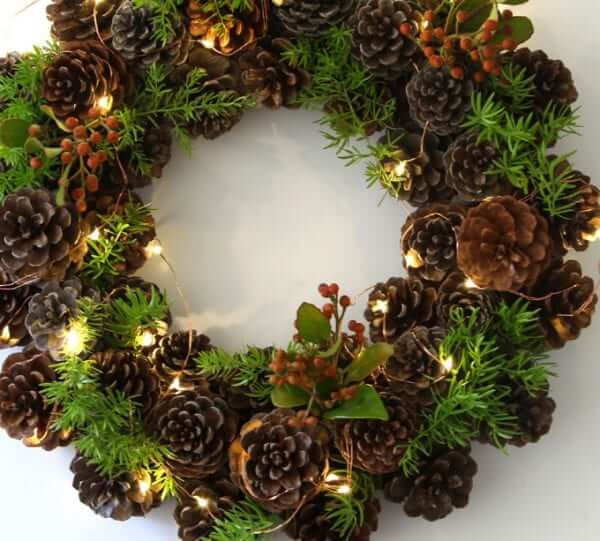 7. Christmas Wreath Ideas with Ribbon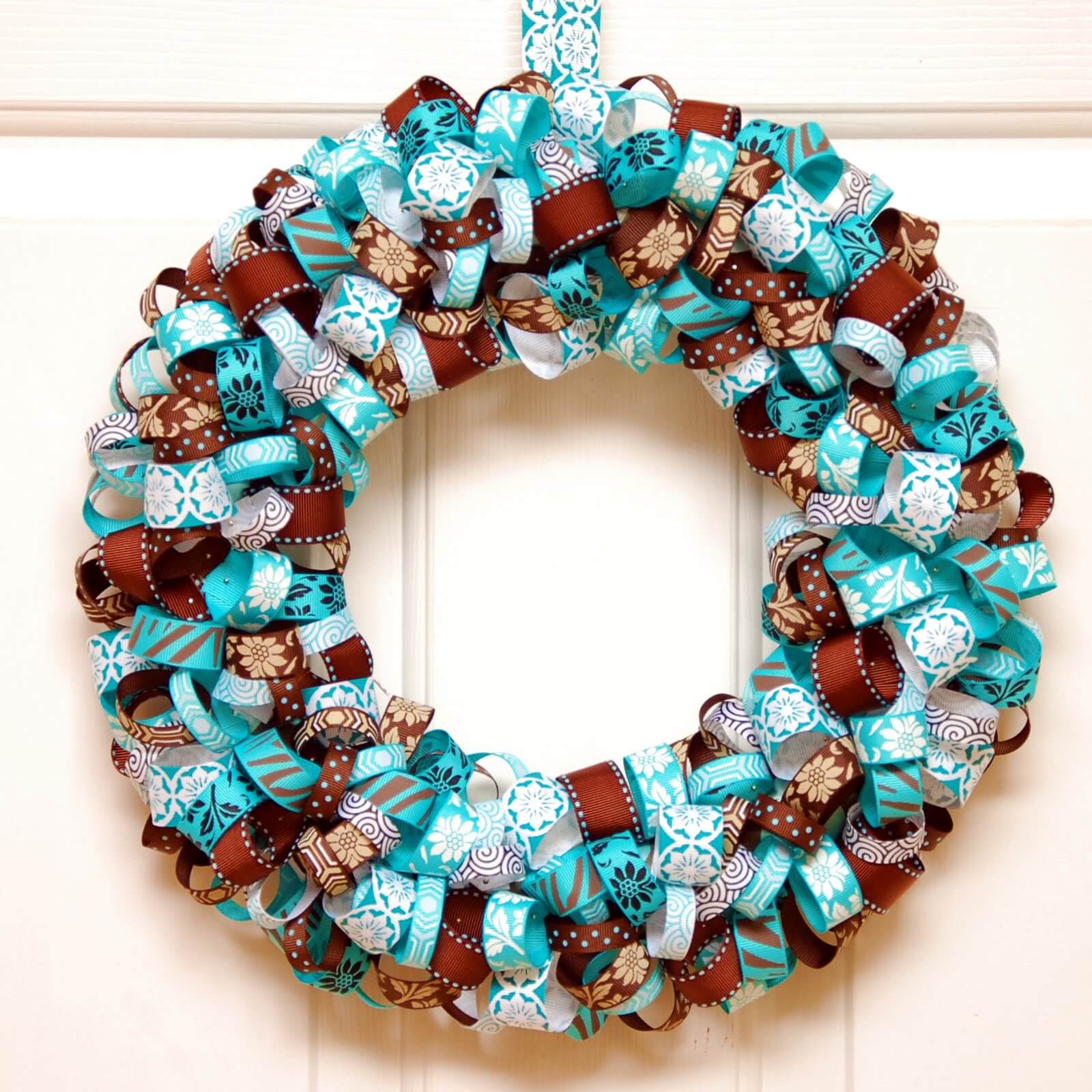 8. Elegant $10 Metallic Ornament Wreath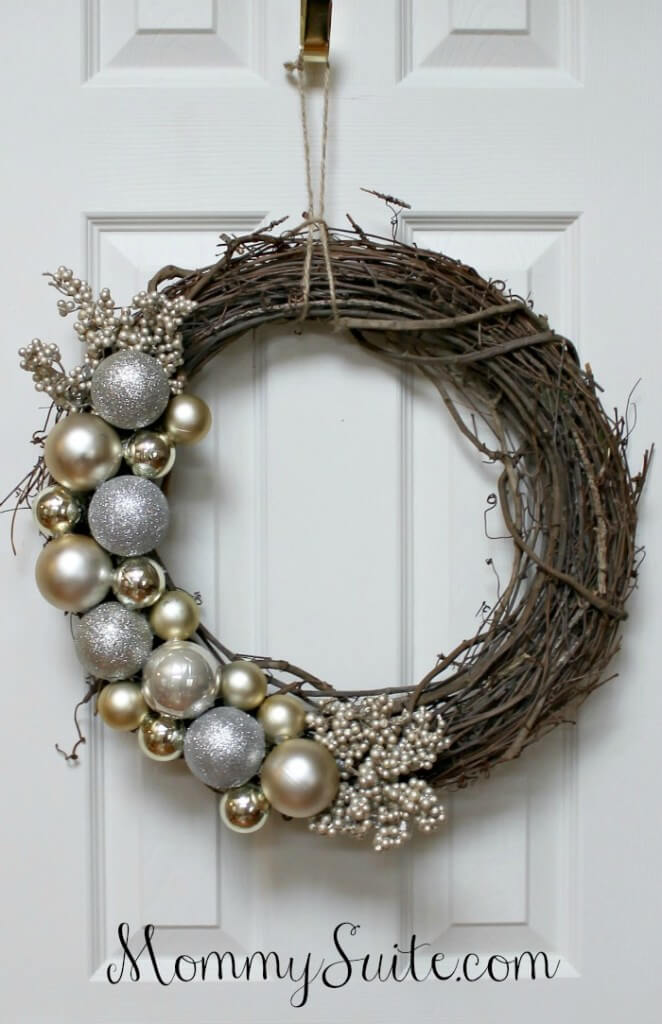 9. Star-Shaped Hydrangea Cluster Door Hanger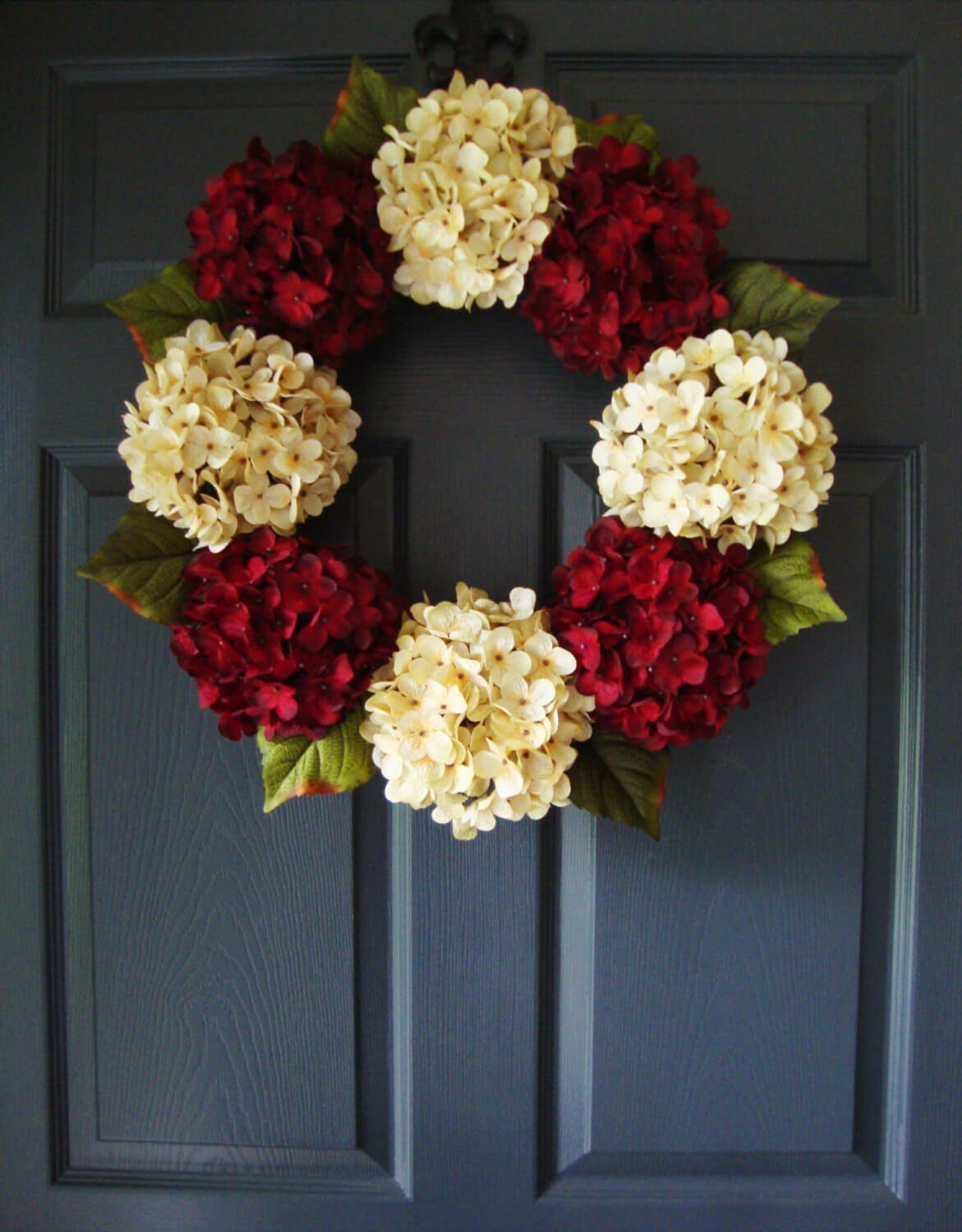 10. Cozy as a Sweater Christmas Decoration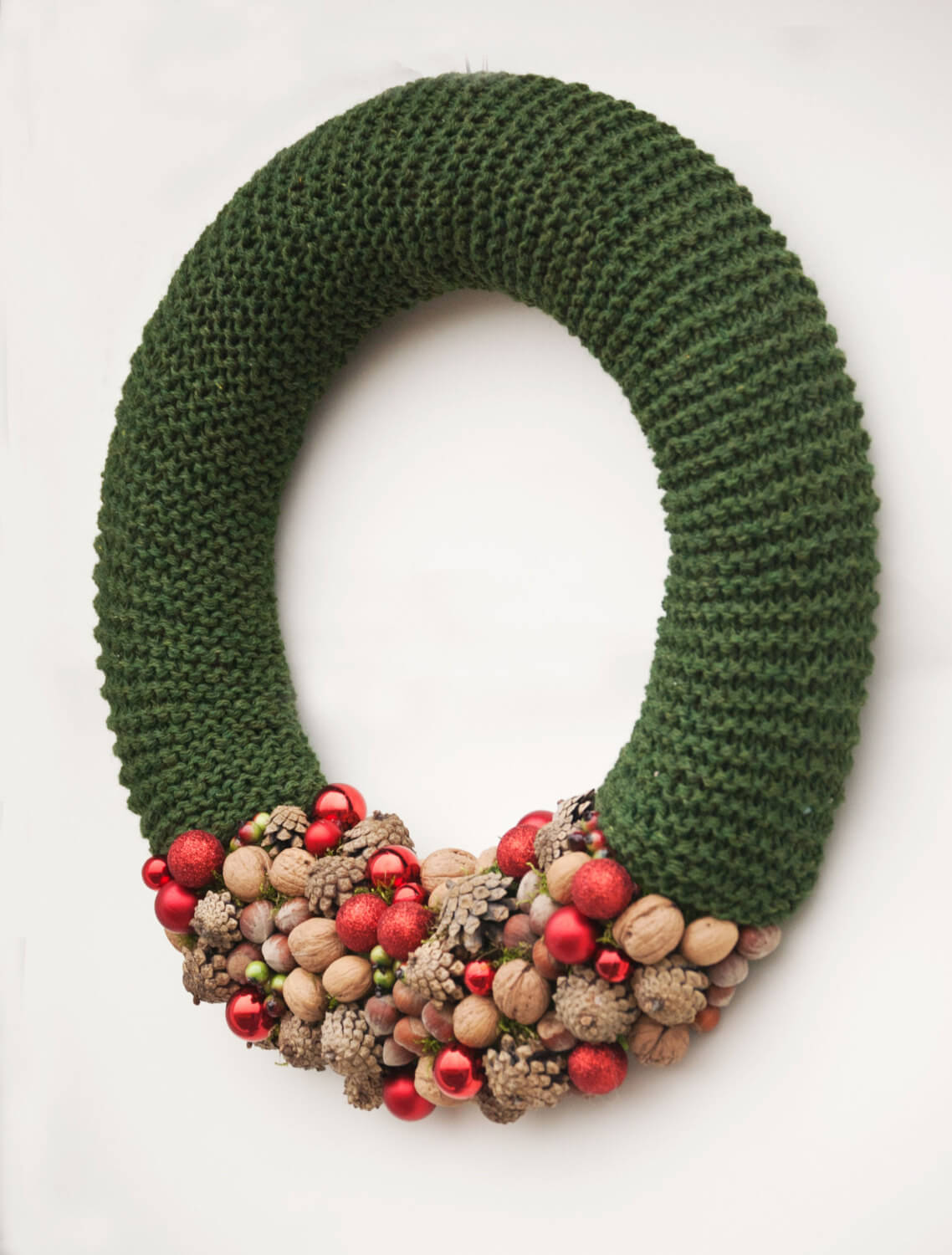 11. Sophisticated Twisted Wicker with Floral Sprays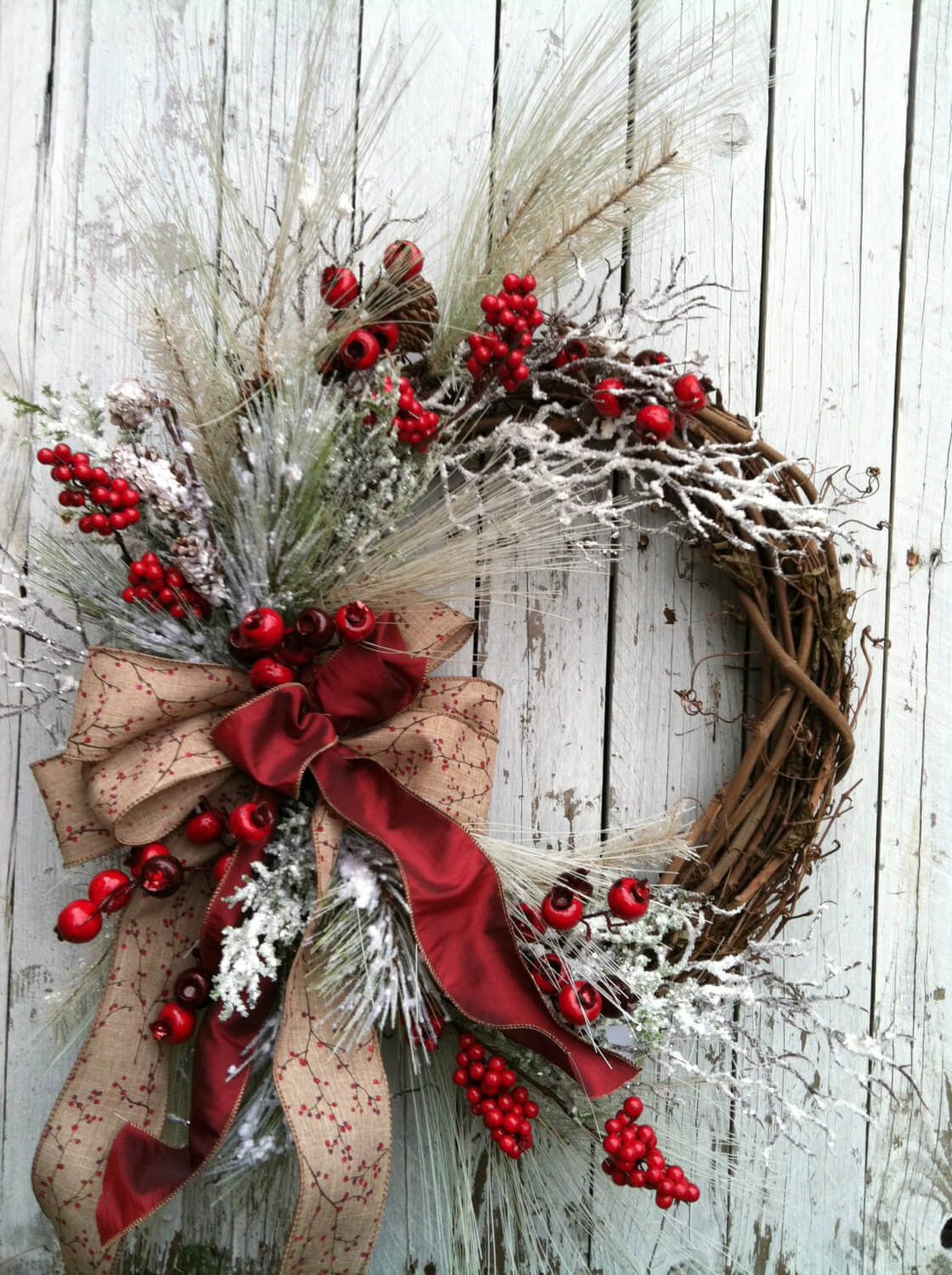 12. Believe in Christmas Patterns Wreath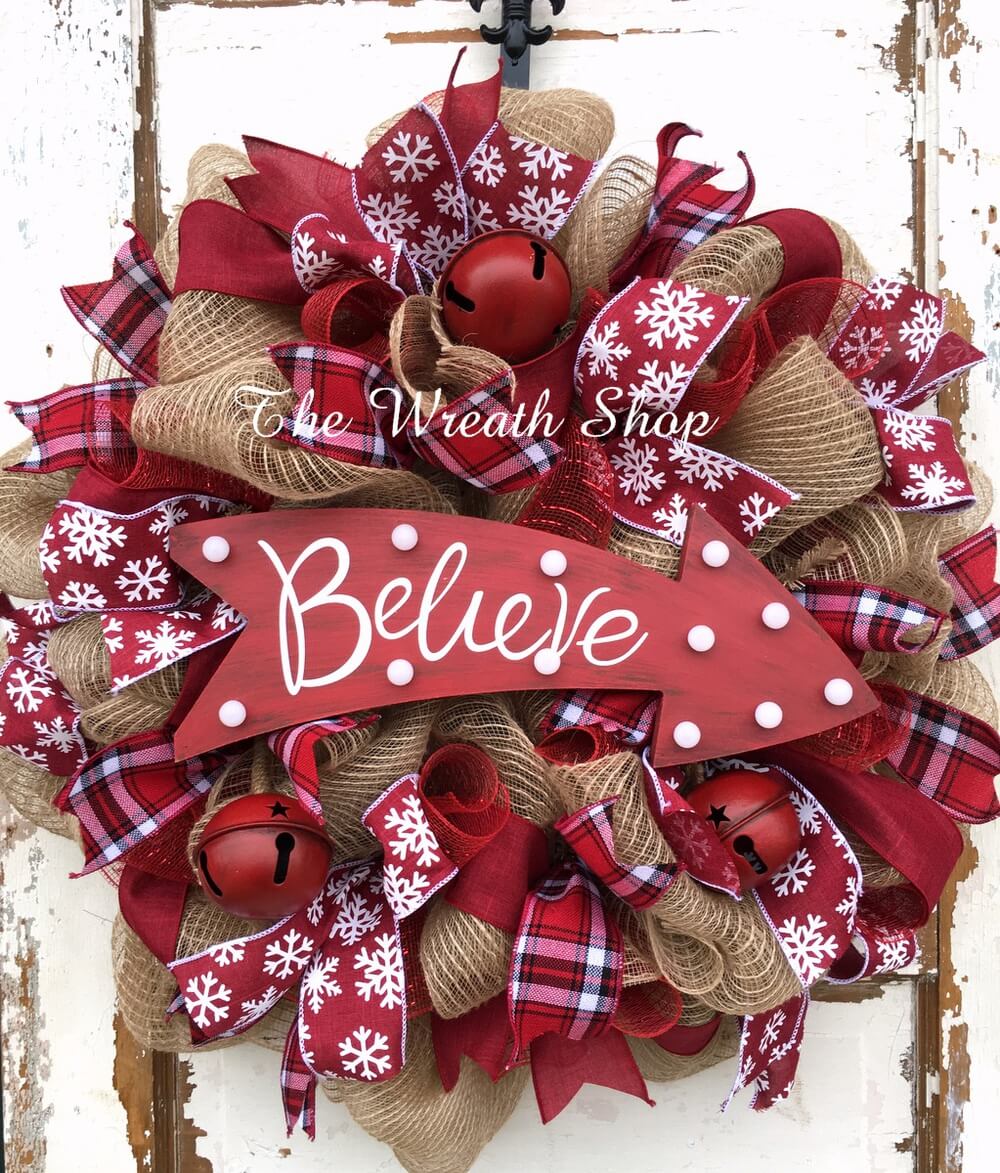 13. The O in Joy Poinsettia Sign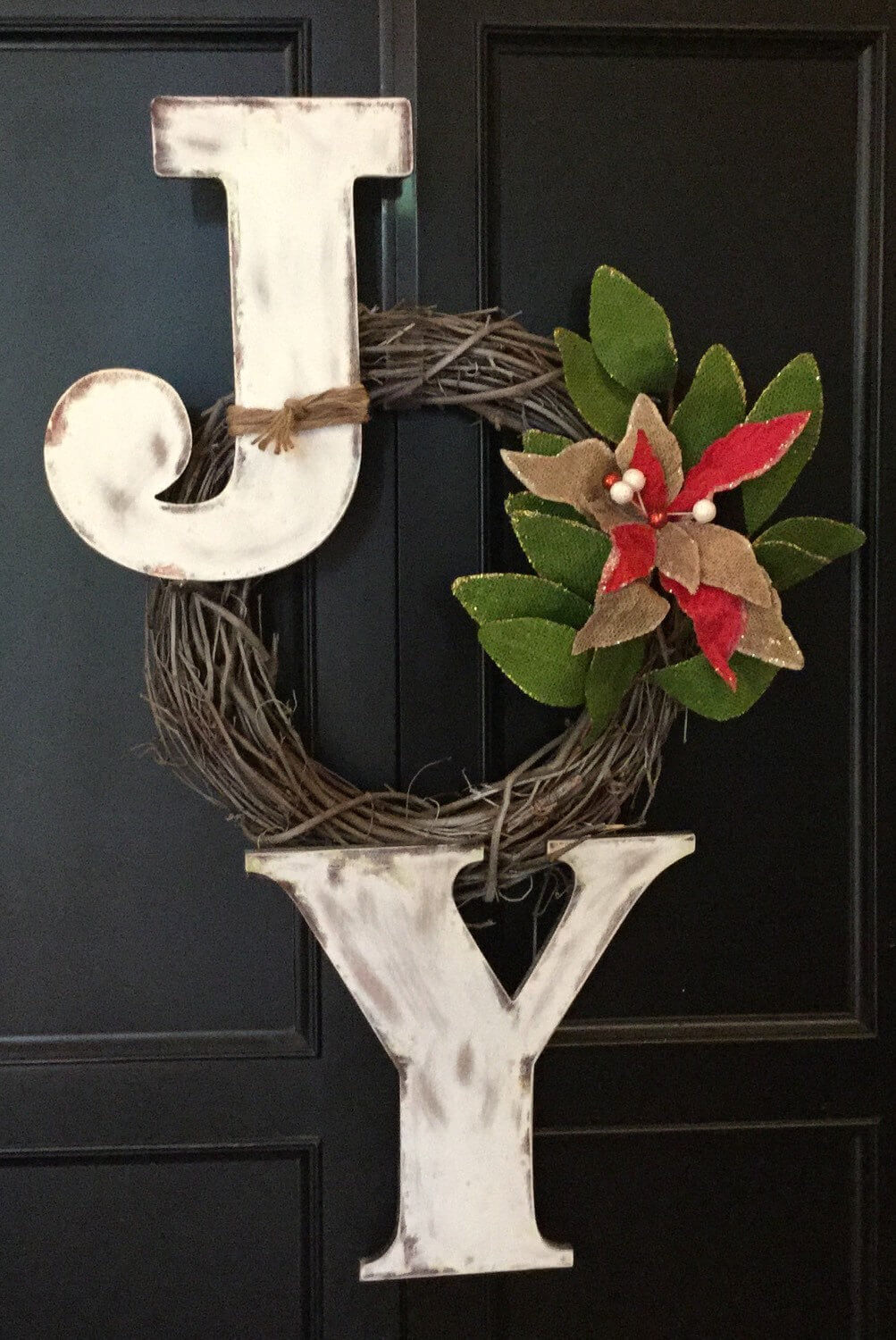 14. Winter Greens Dreamcatcher for Your Mantel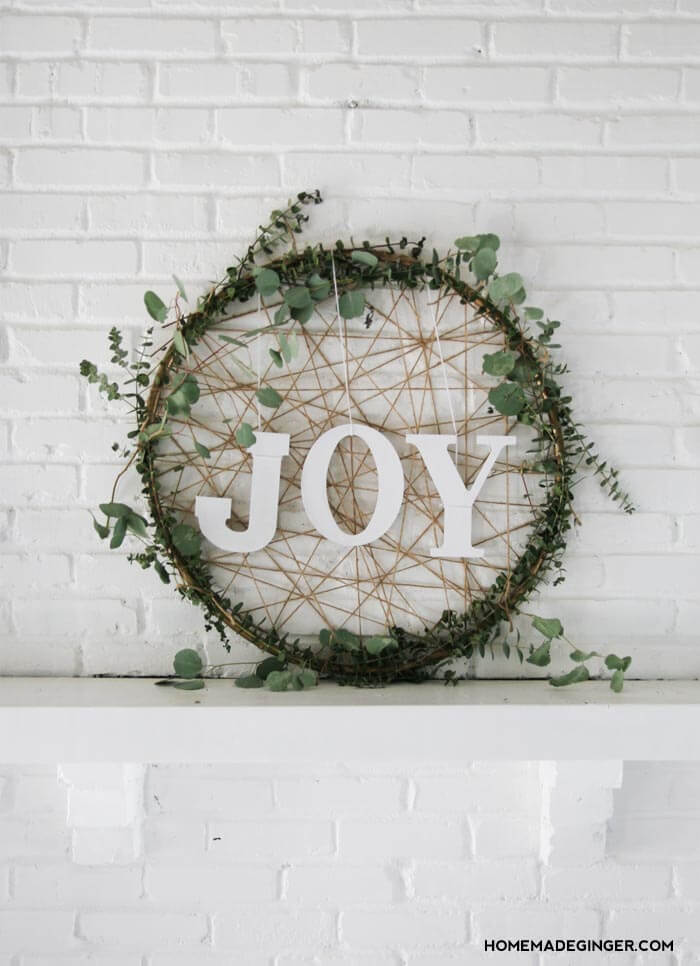 15. Lighted Santa's Belt Ruffled Wreath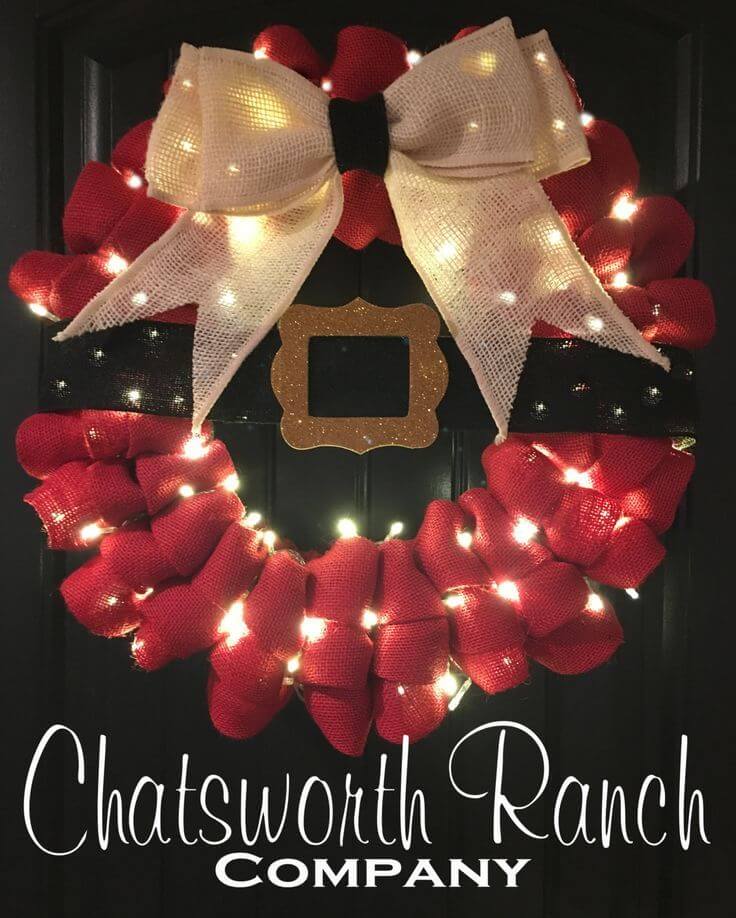 16. Amazing Mixed Ornament Indoor Wreath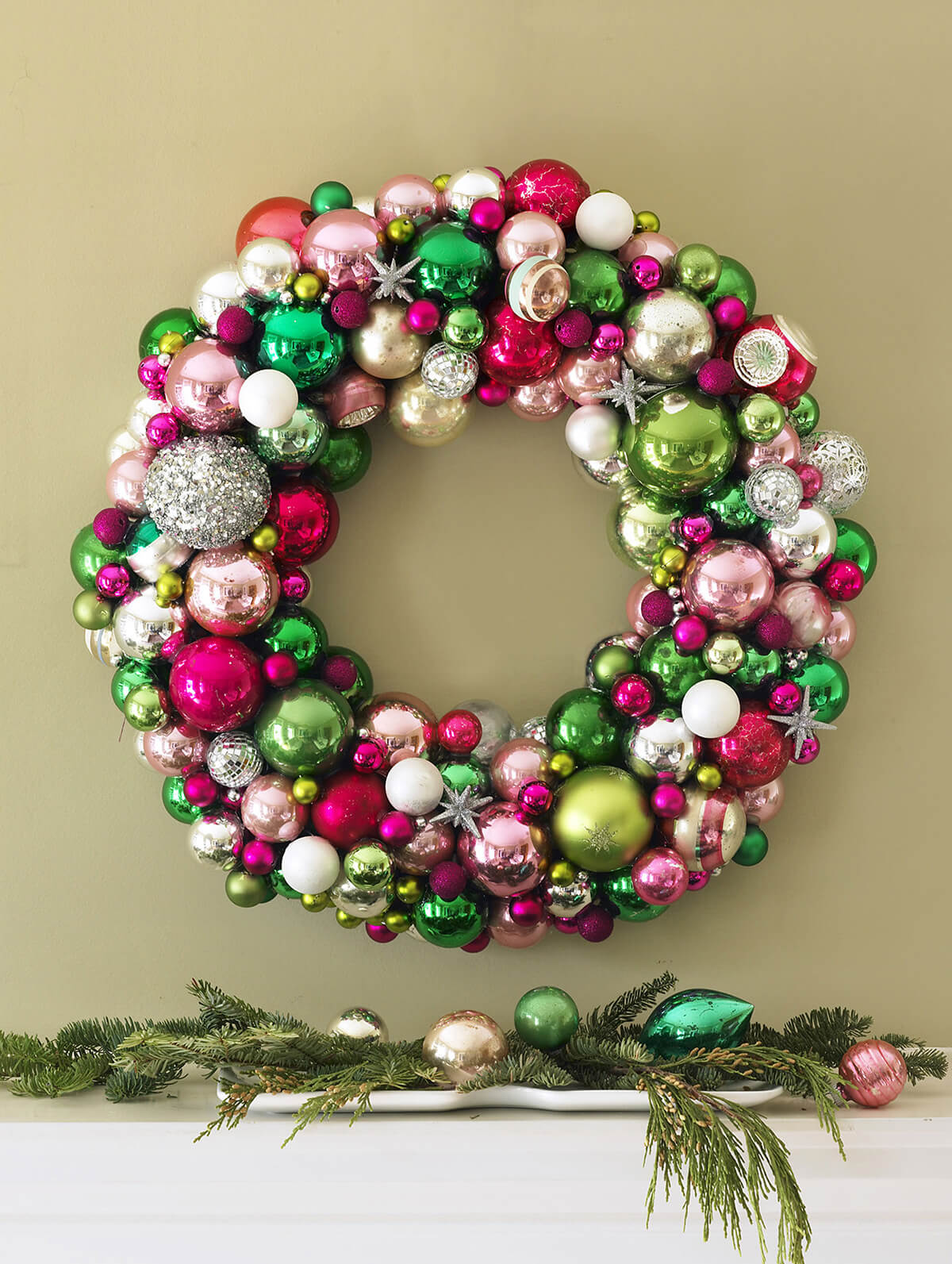 17. DIY Plaid and Poinsettia Xmas Craft
18. Frozen Inspired Blue Snowflake Design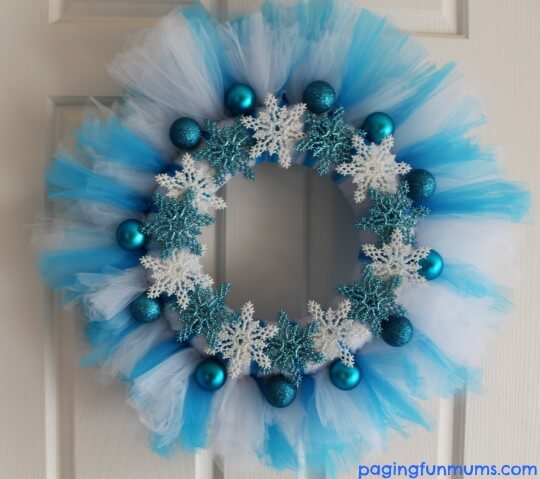 19. Welcome Home Woodsy Holiday Décor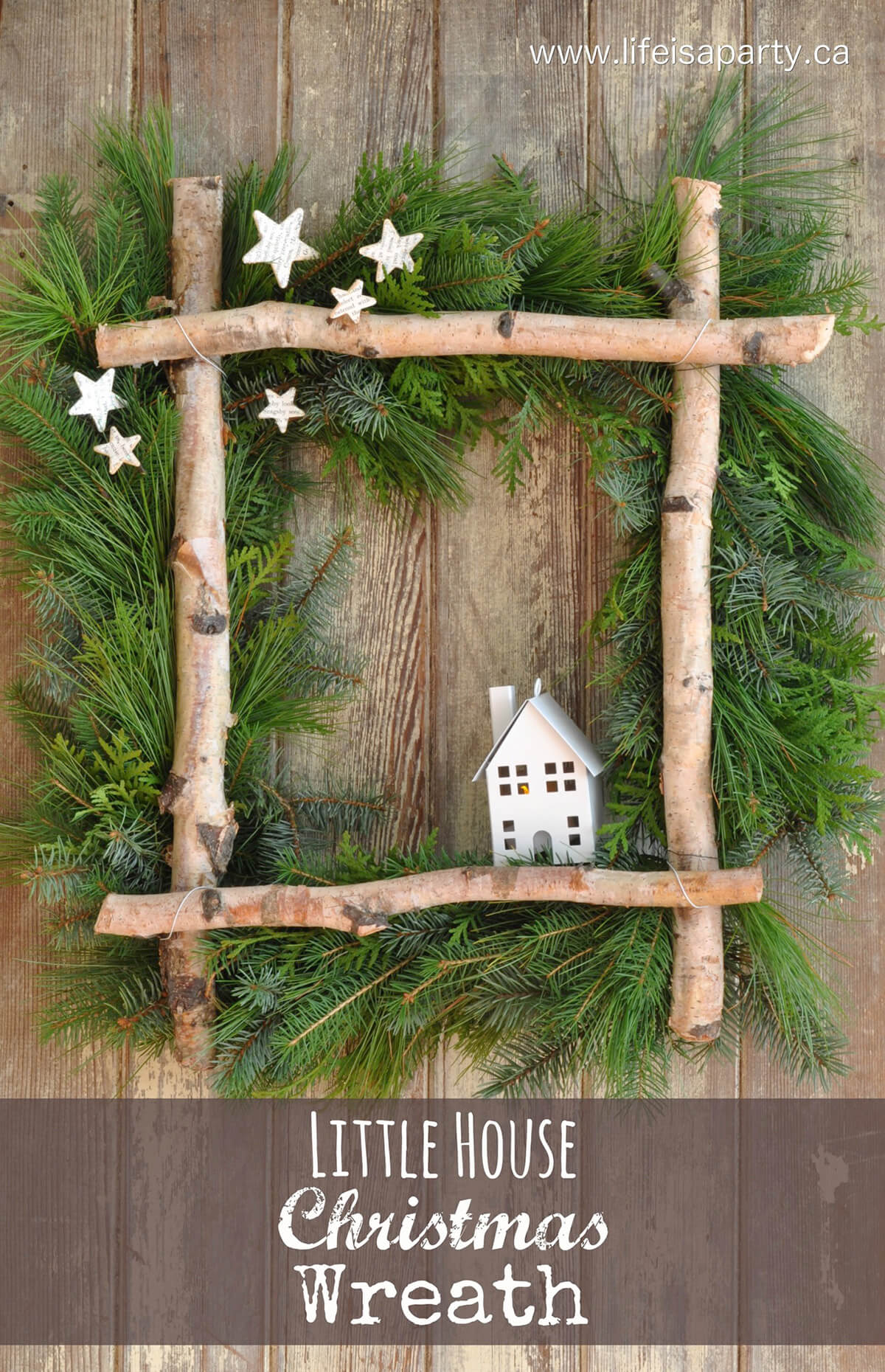 20. Easy Wrapped Christmas Wreath Ideas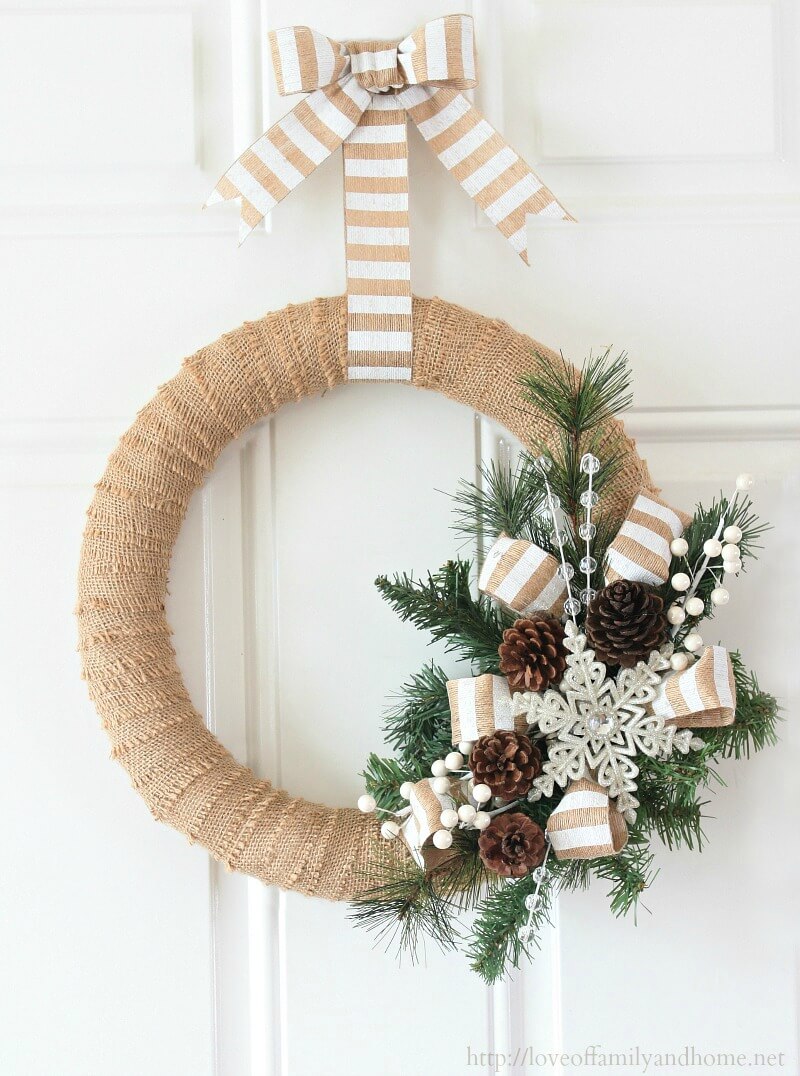 21. Kitschy Plaid Let It Snow Sentiment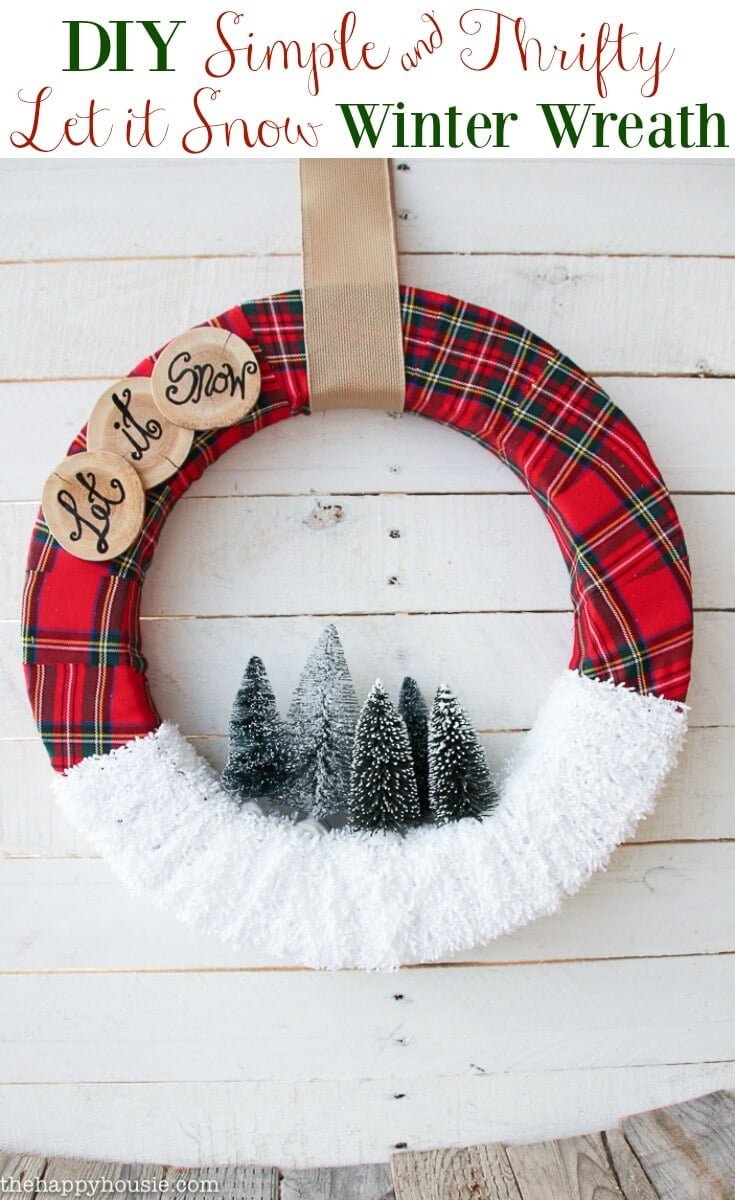 22. Something Different with Cloved Oranges and Cinnamon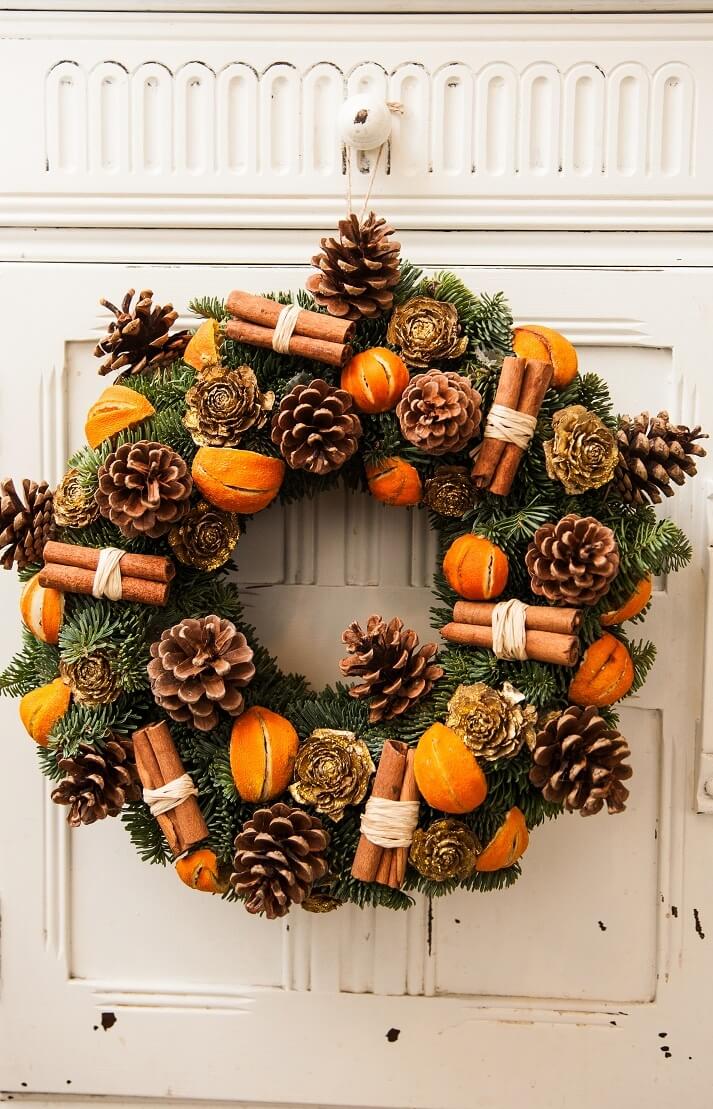 23. Fresh White Berry, Sage, and Satin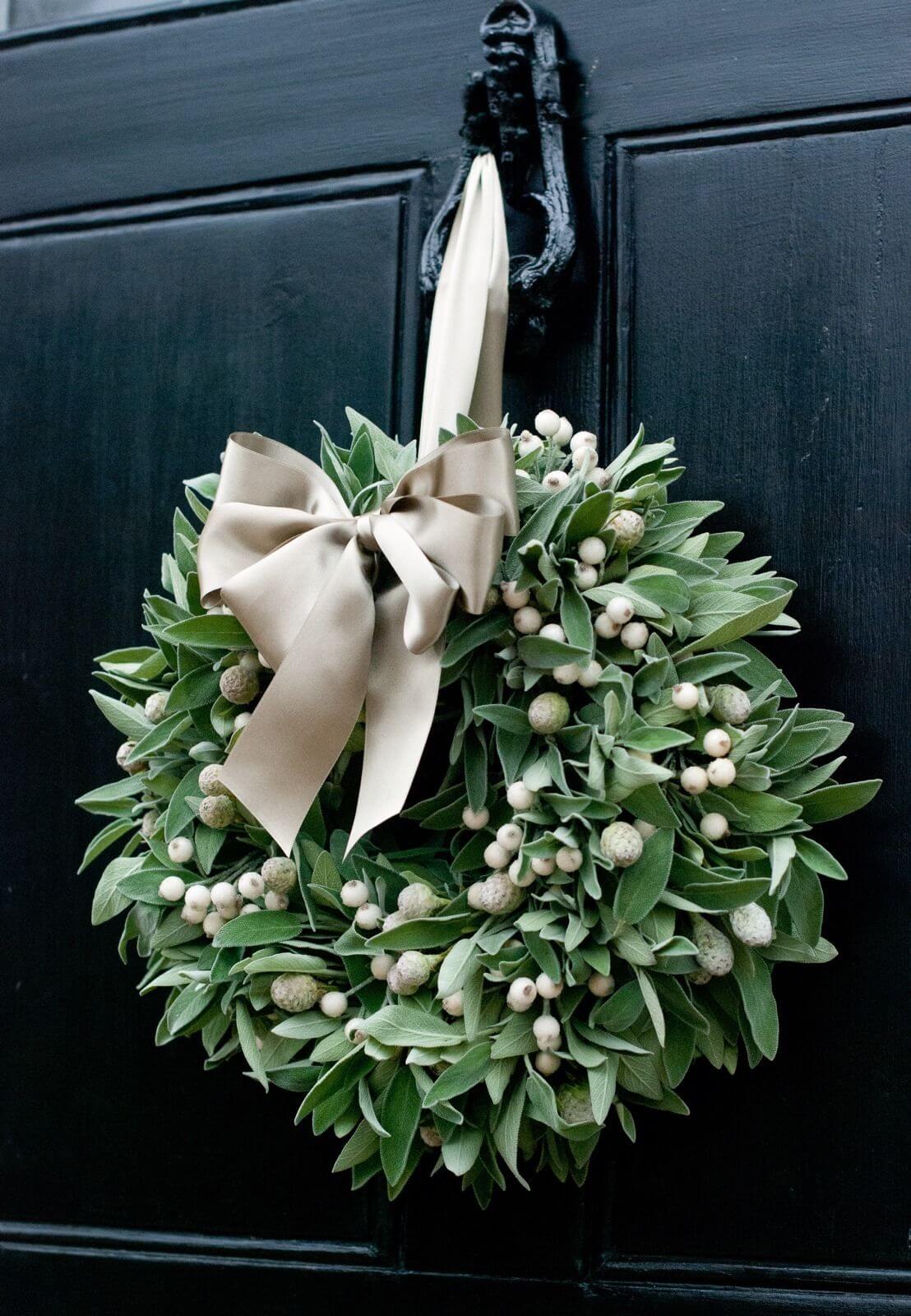 24. Cookie Cutter Christmas Accent for Festive Bakers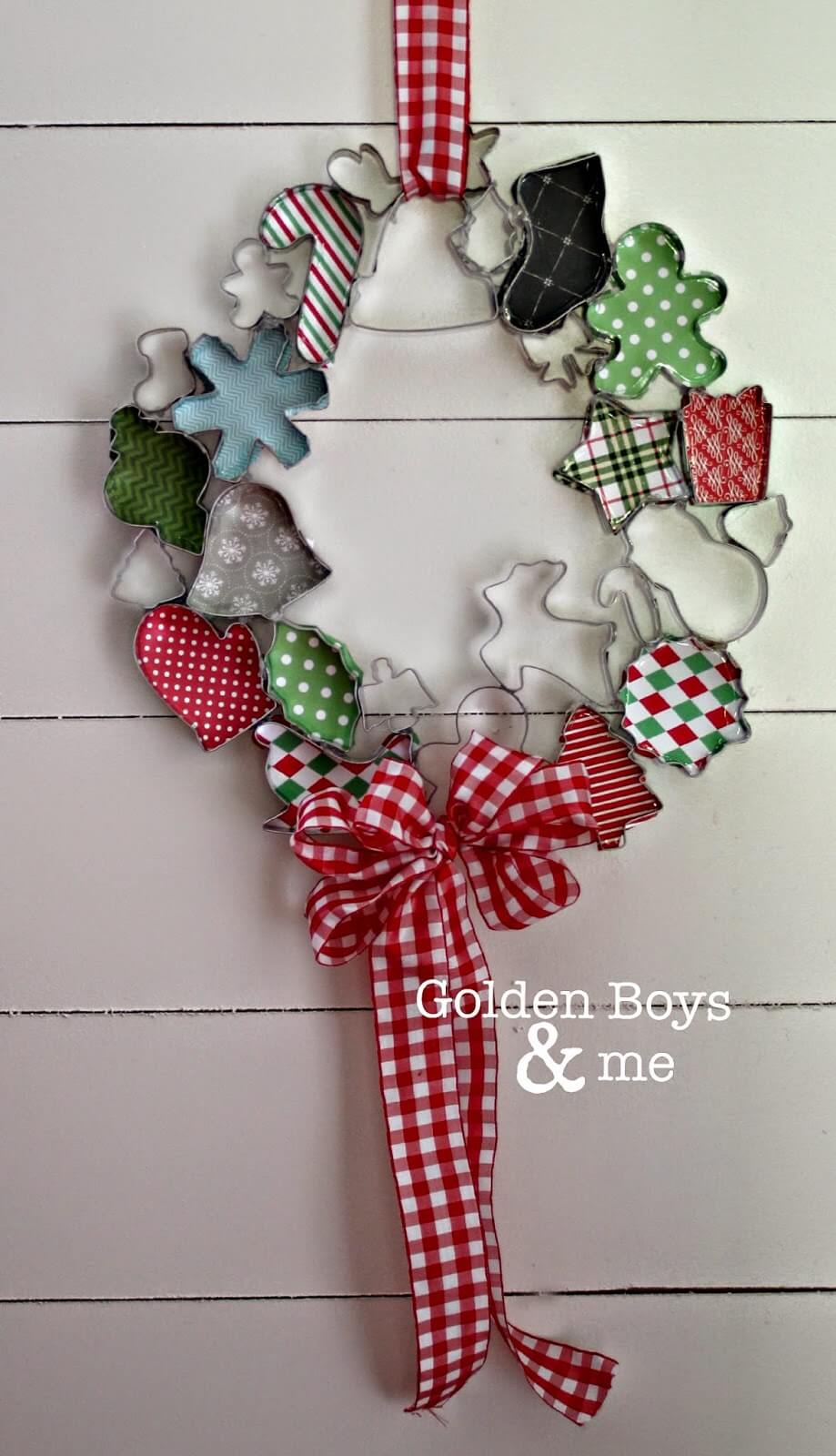 25. Iron and Pine Believe Wreath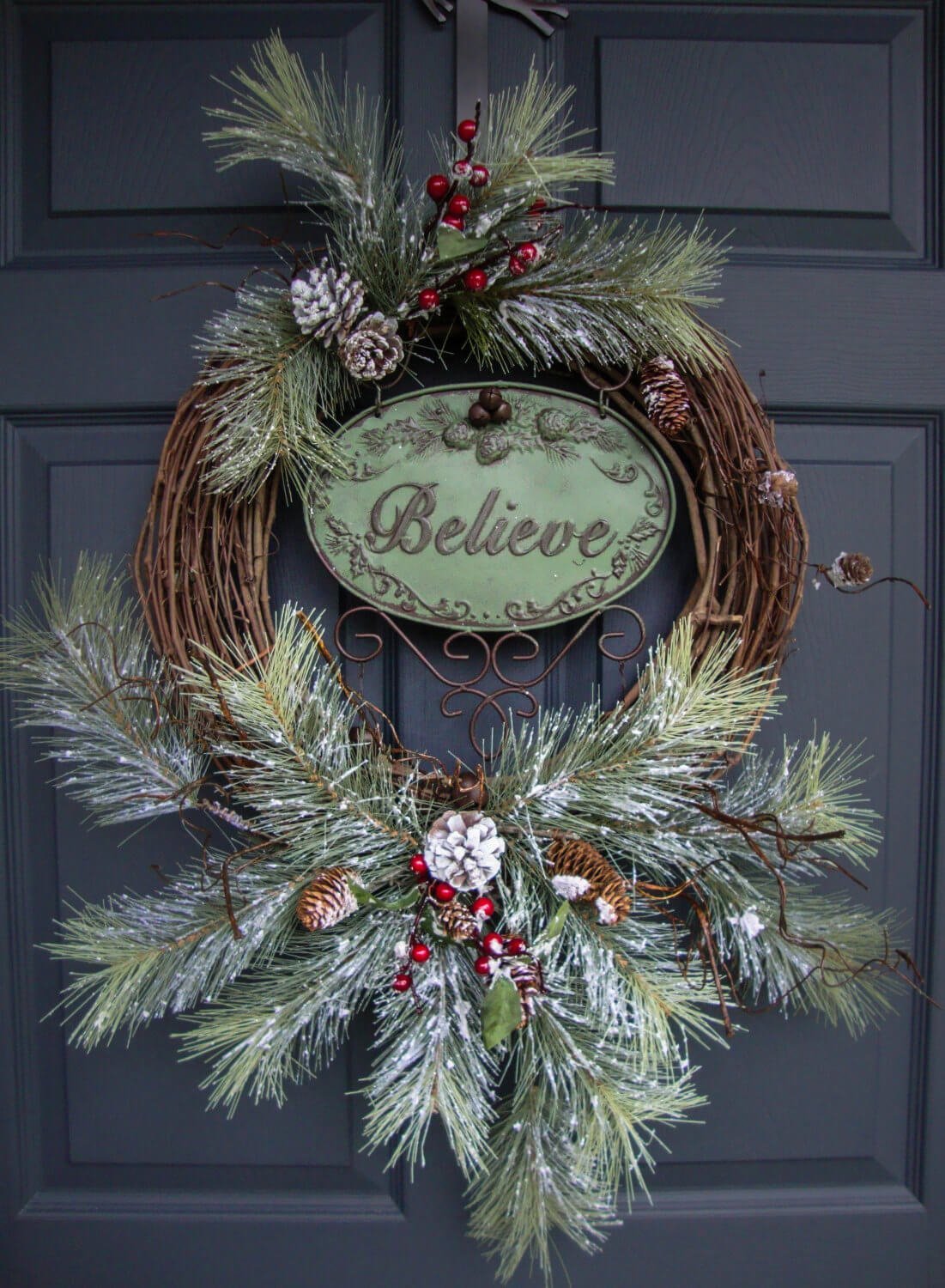 26. All Seasons Raw Cotton Door Ornament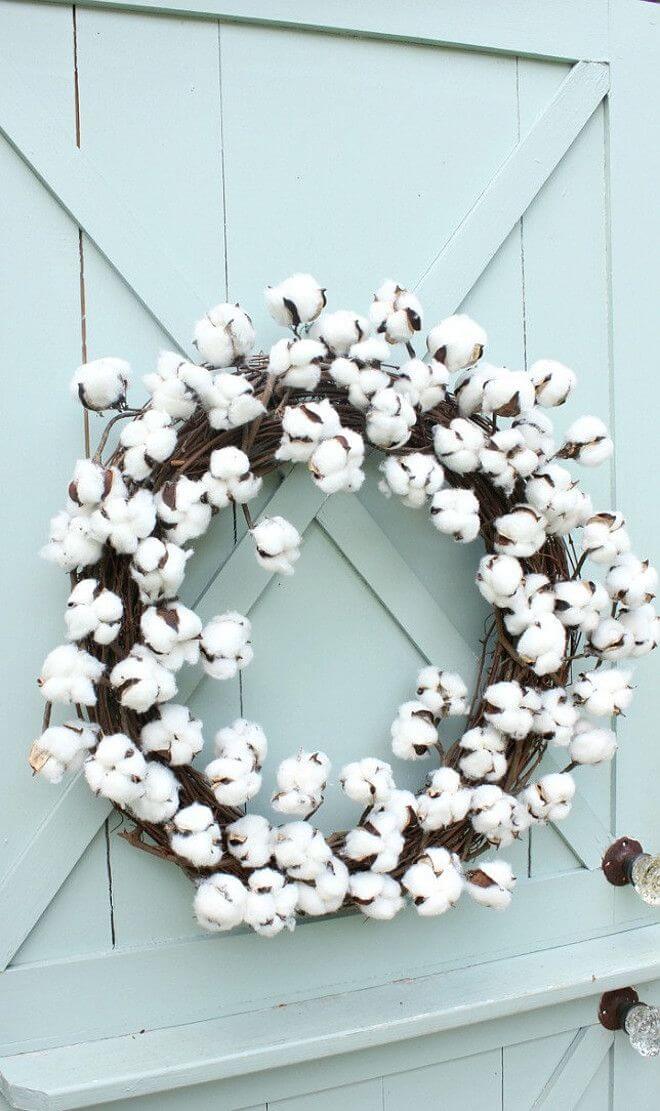 27. Friendly Snowman Front Door Greetings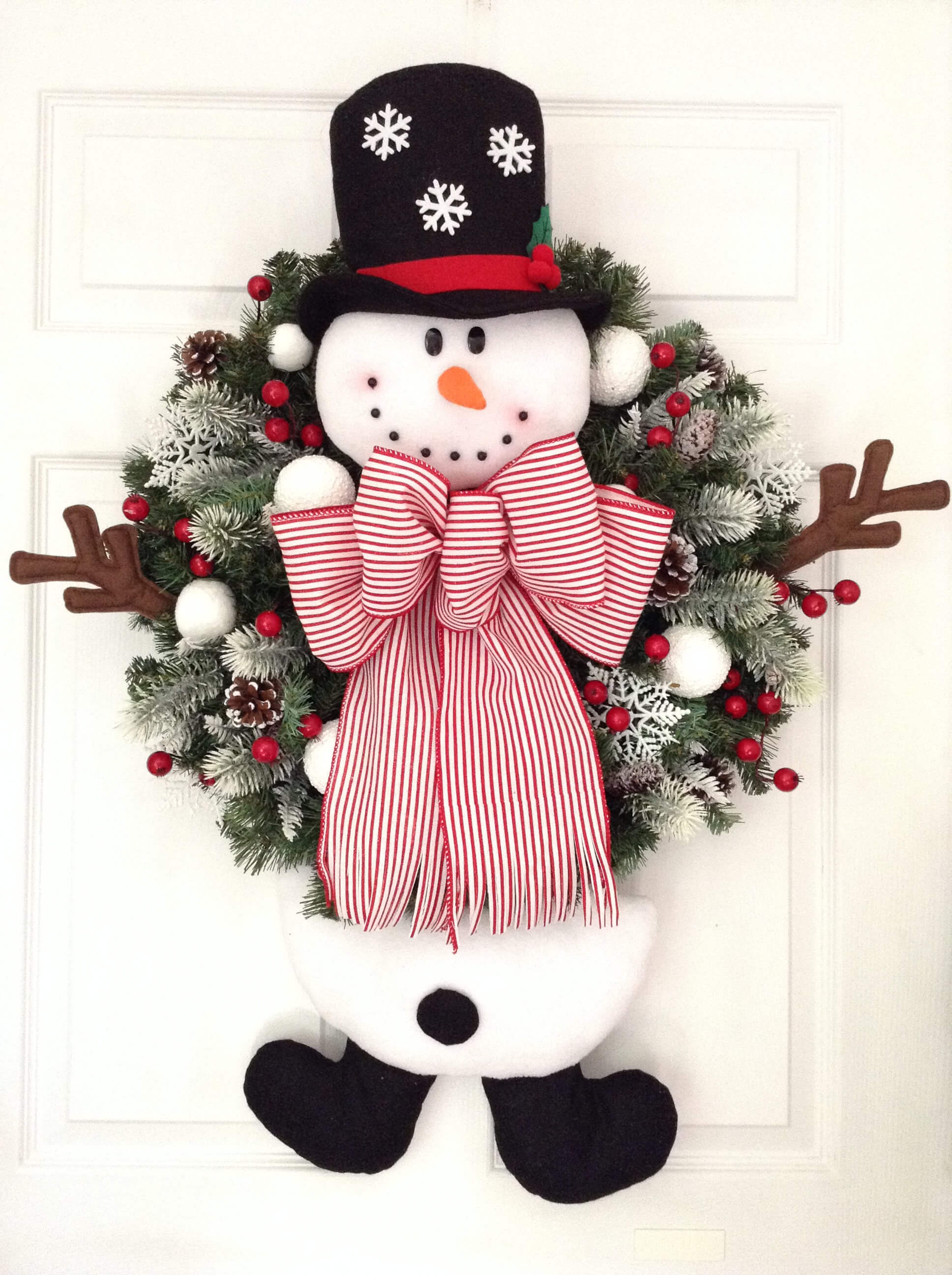 28. Natural, Rustic Christmas Wreath Ideas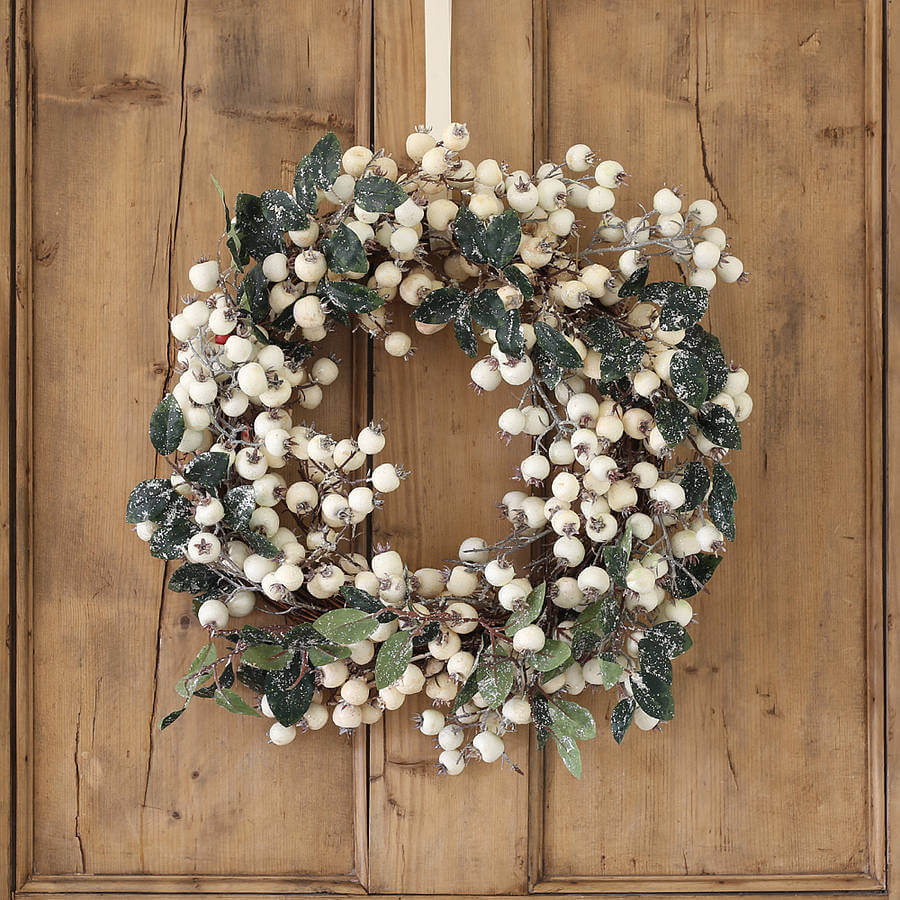 29. Simple Plaid Burlap Rocking Chair Swag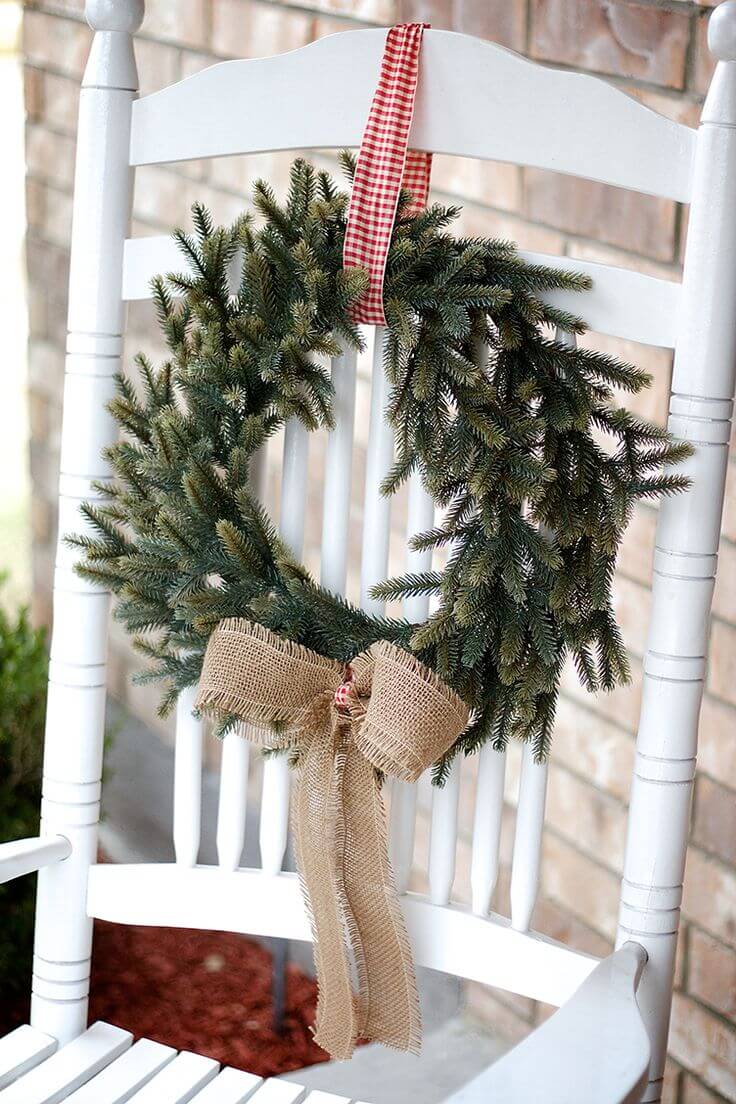 30. White and Gold Go Evergreen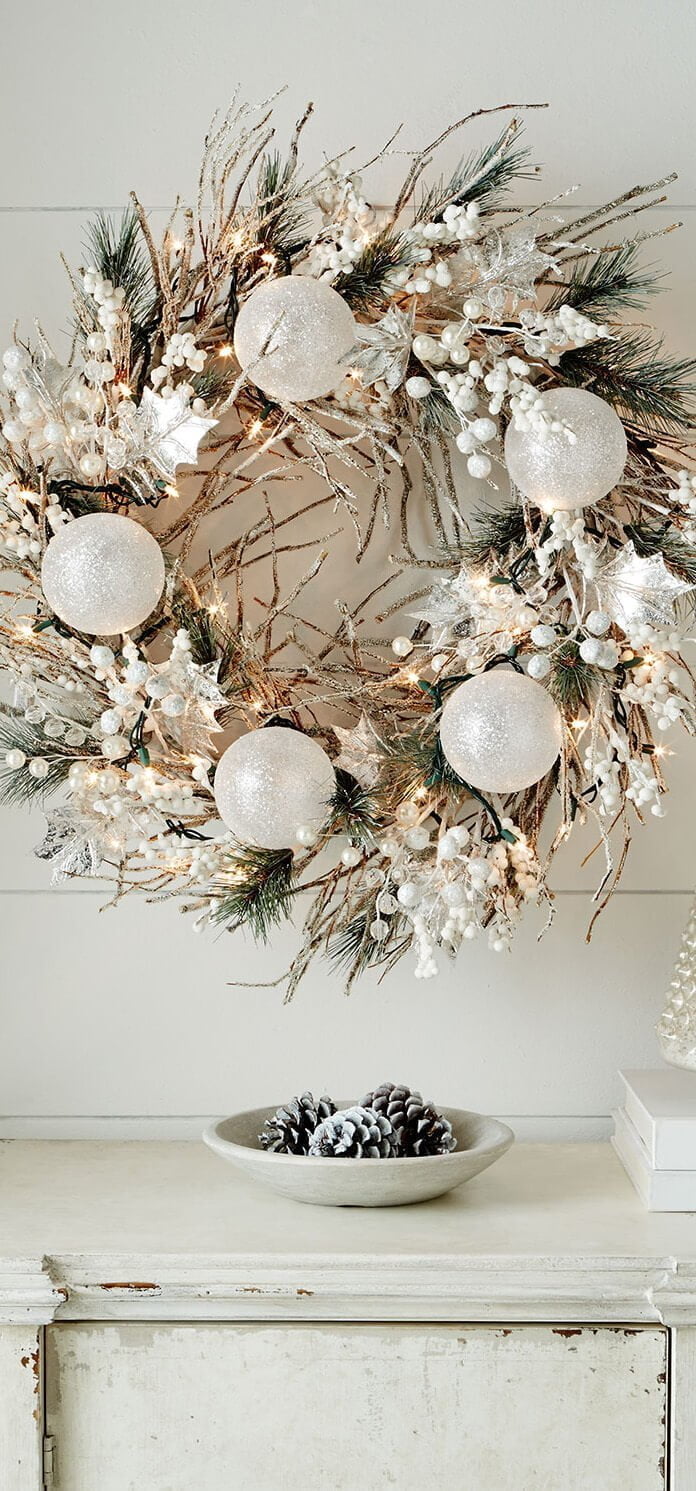 31. Just a Hint of Silver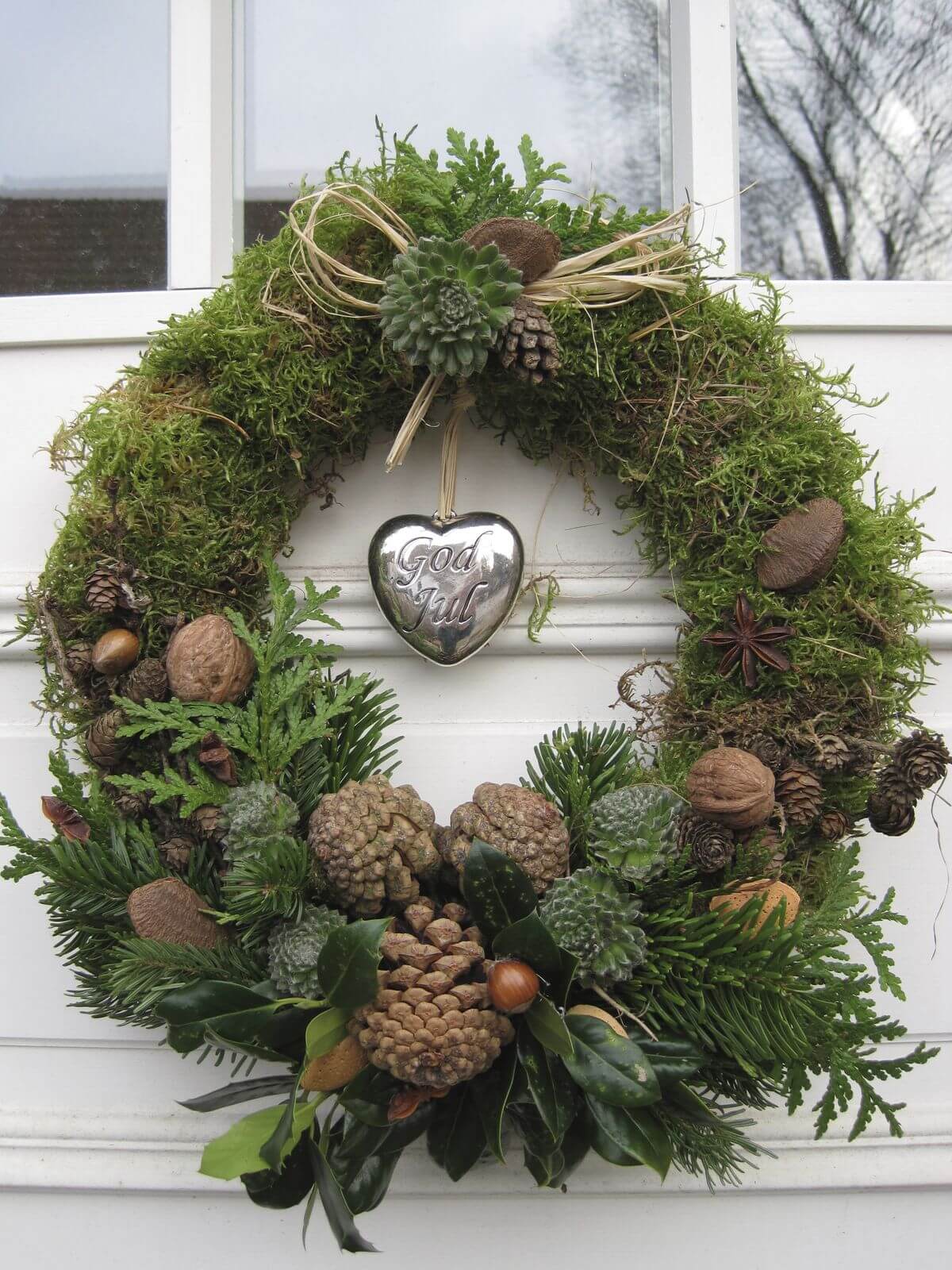 32. Circle of Wine Corks Party Wreath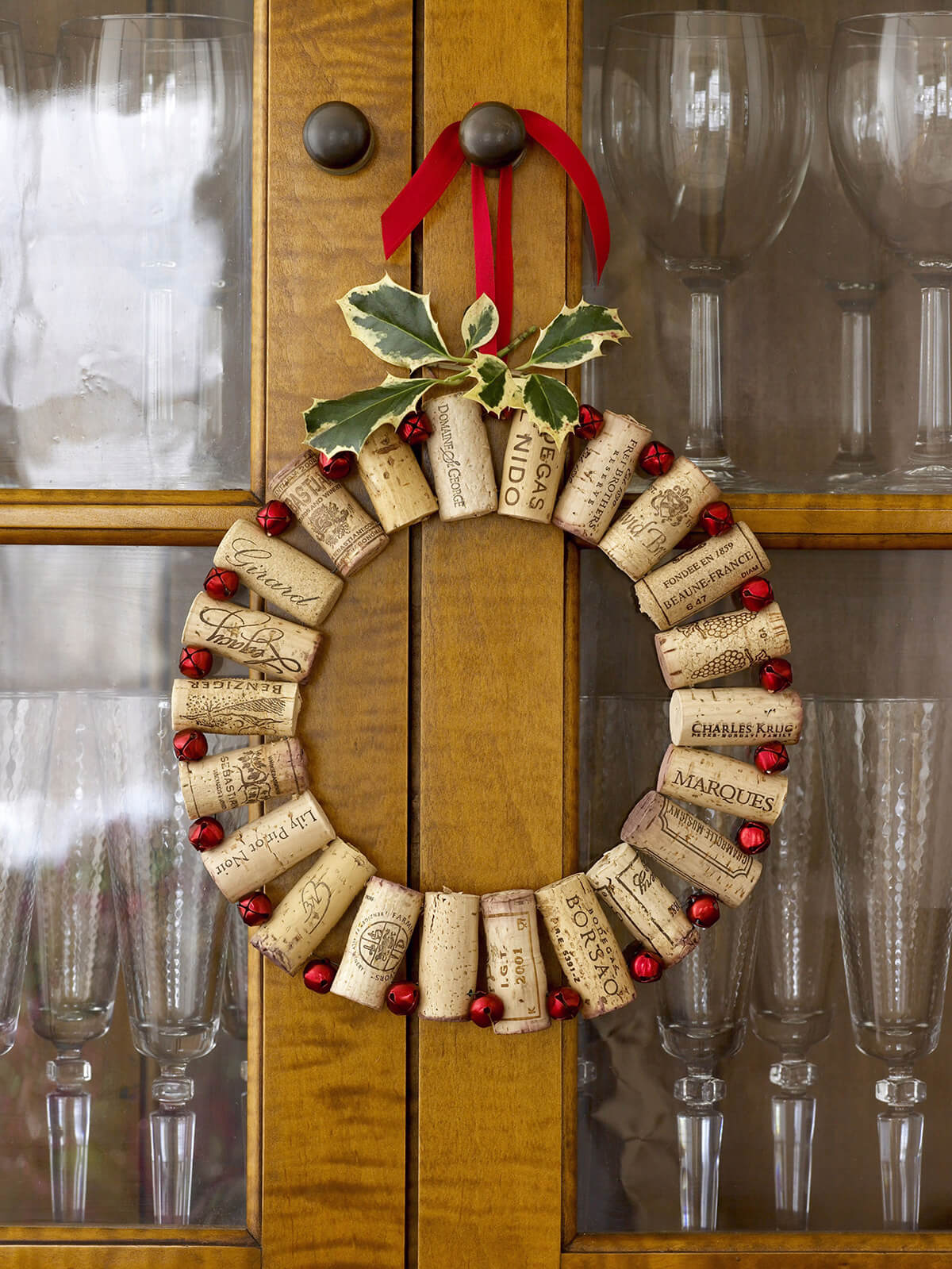 33. Red and White Mixed Berries Masterpiece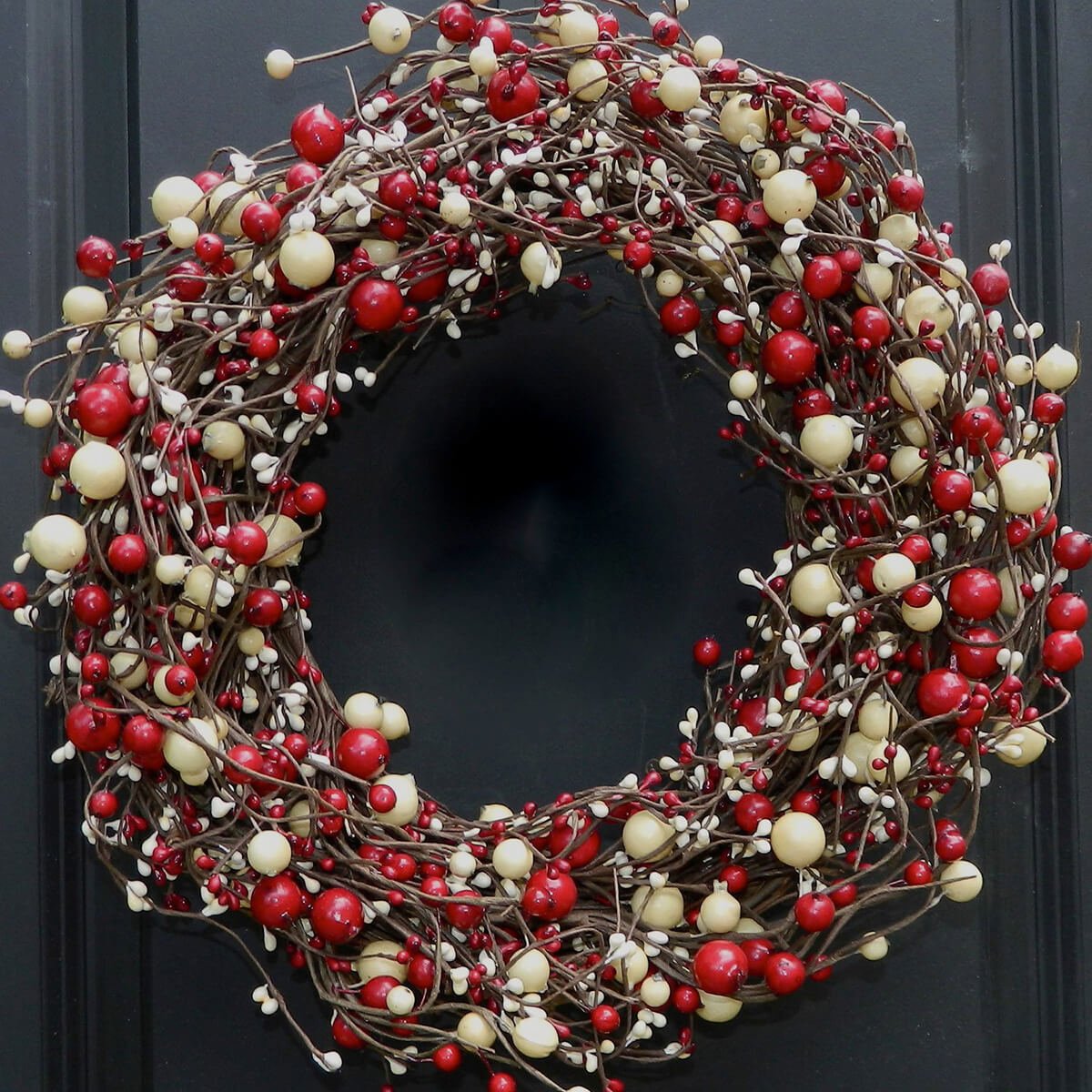 34. Mother Nature Approved Decorating Idea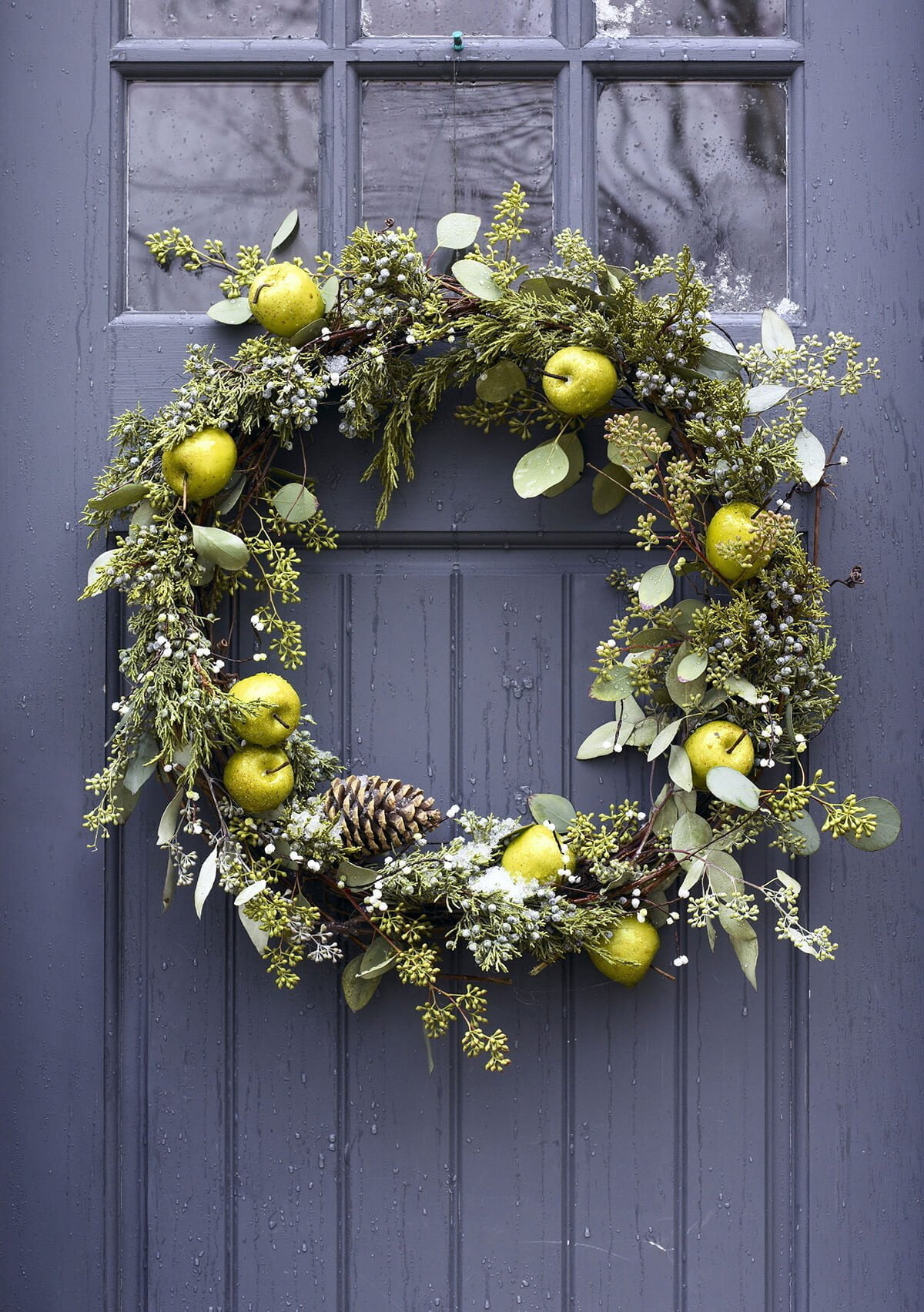 35. Unexpected Yarn and Lace Yuletide Accent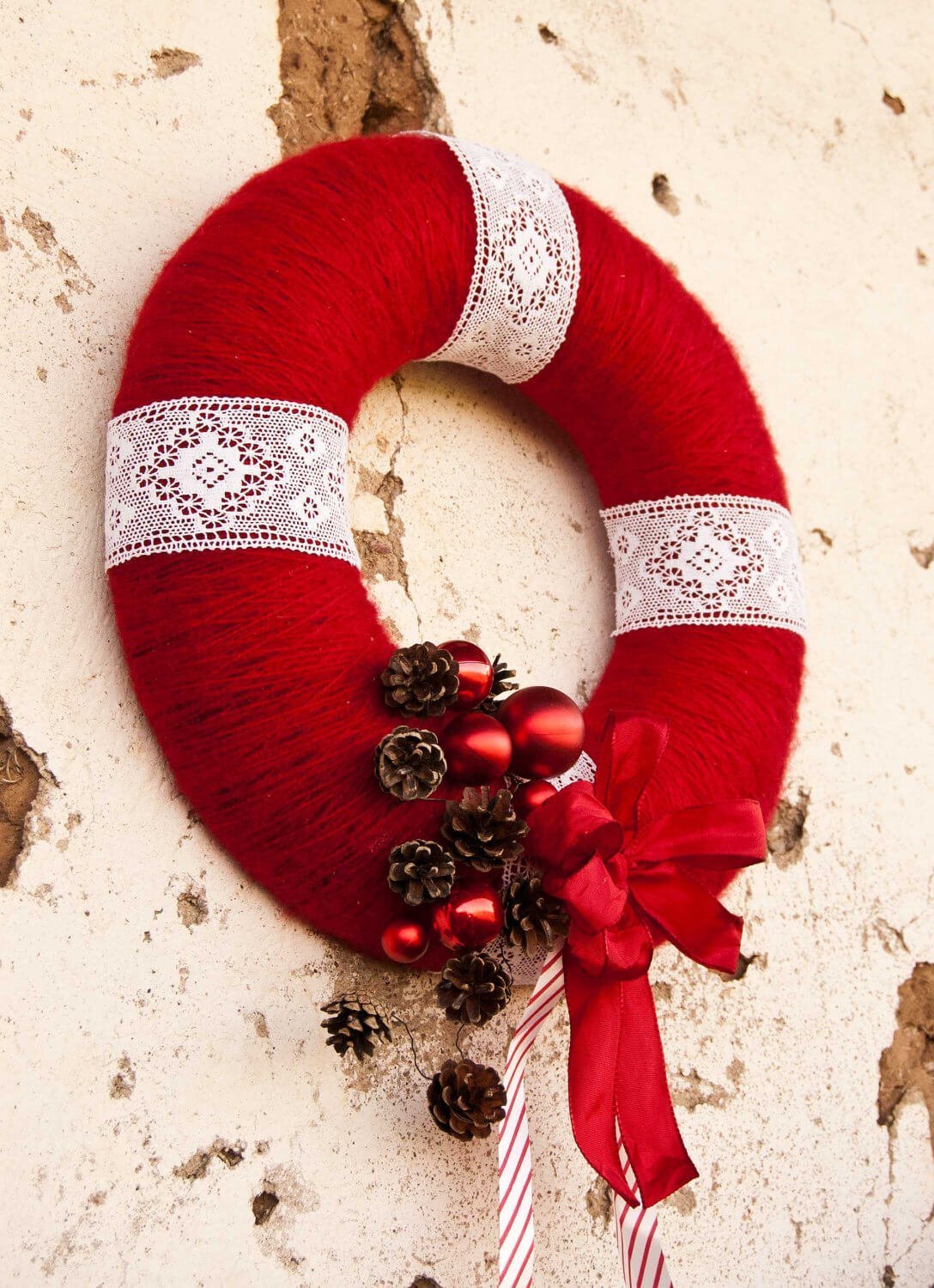 36. Frosty Loves Polka Dots and Peppermint