Spring is the perfect time to update your interior with a fresh color scheme, and copper and blush home decor ideas have been making recent editorial design headlines. A sophisticated upgrade from traditional rustic decor, graded pinks, copper, and rose gold tones strike a perfect on-trend feminine note without going too far into Bye Bye Birdie territory. Honeycomb mirrors, print art, antiquated copper piping, and plush blush-colored bedding blend comfort with nouveau quirk, keeping your space attractive but happily inhabitable.
Sophisticated Rouge: 23 Copper and Blush Designs

Unlike silver or overt gold, copper lends an industrial chic warmth to any interior. You can go as heavy or as subtle as you wish, integrating your own cherished pieces of art, vintage findings, and personal decor to create a uniquely inviting look. If you're wary of doing the full copper makeover right away, try starting with a few mod-style copper dome lighting fixtures or select accent pieces. Here are 23 copper and blush decorations to inspire and tantalize.
1. City Chic Sweep of Blush Bedroom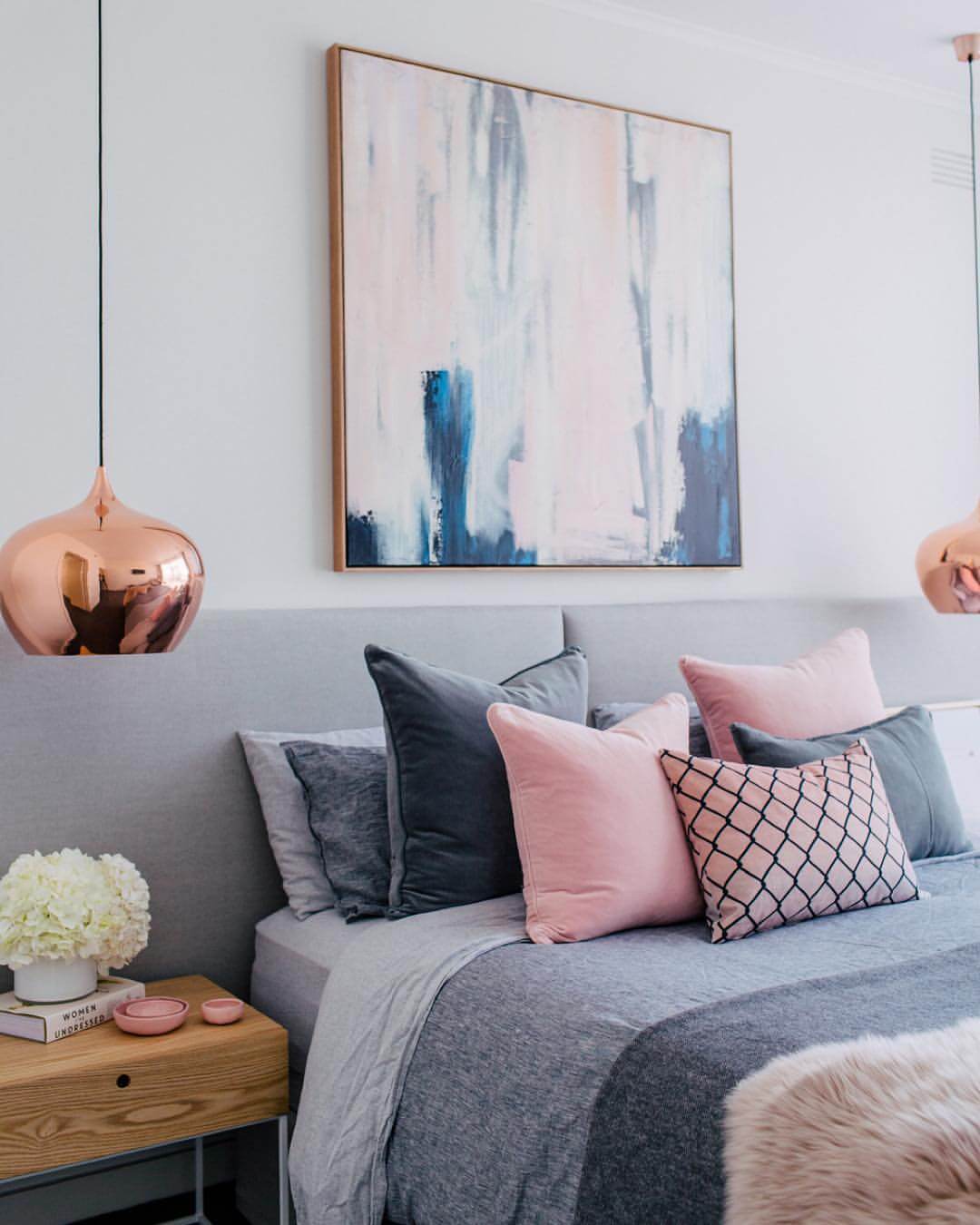 2. Pucker-Up Pink Lemonade Retro Sitting Room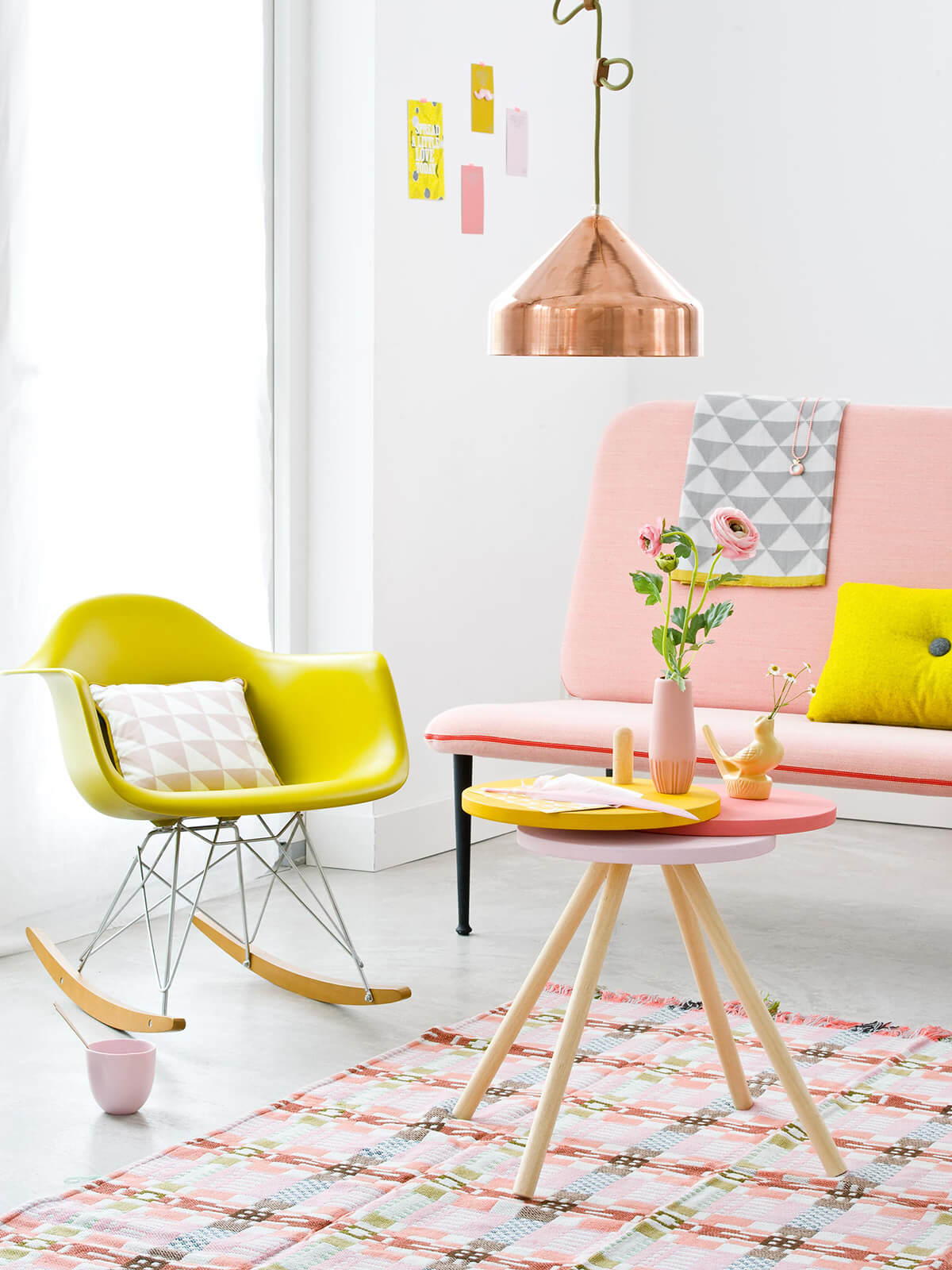 3. Kiss-Me-Copper Mirrored Lips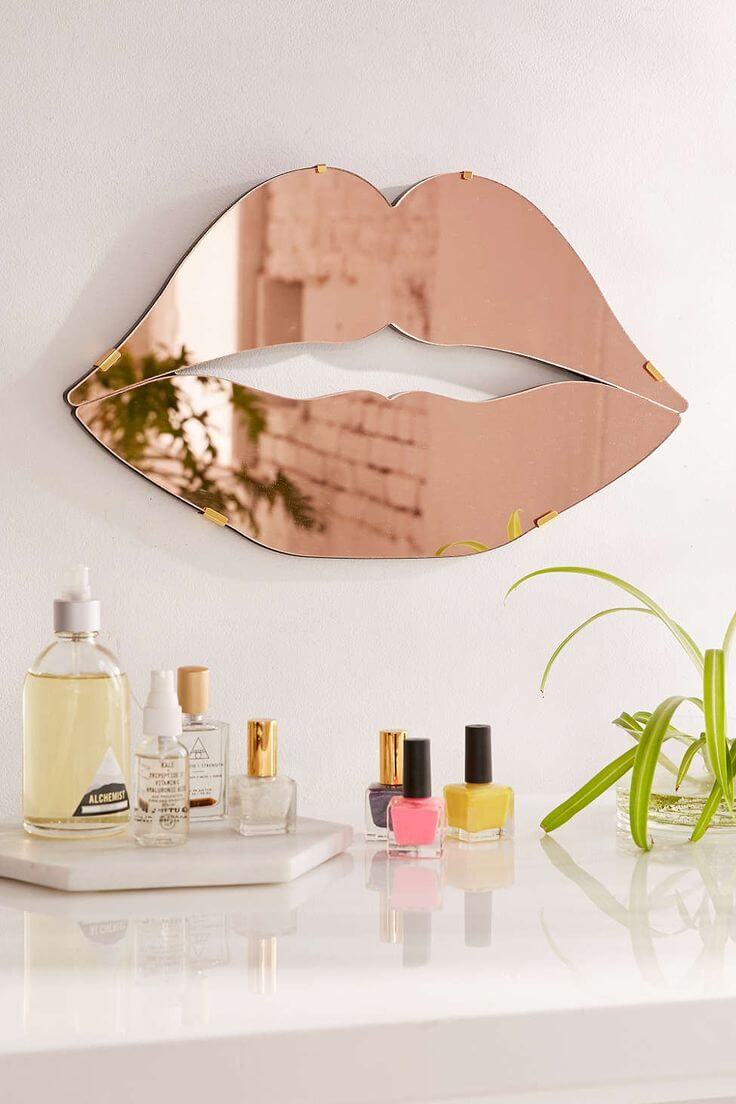 4. Just Like Heaven Copper Bar Setting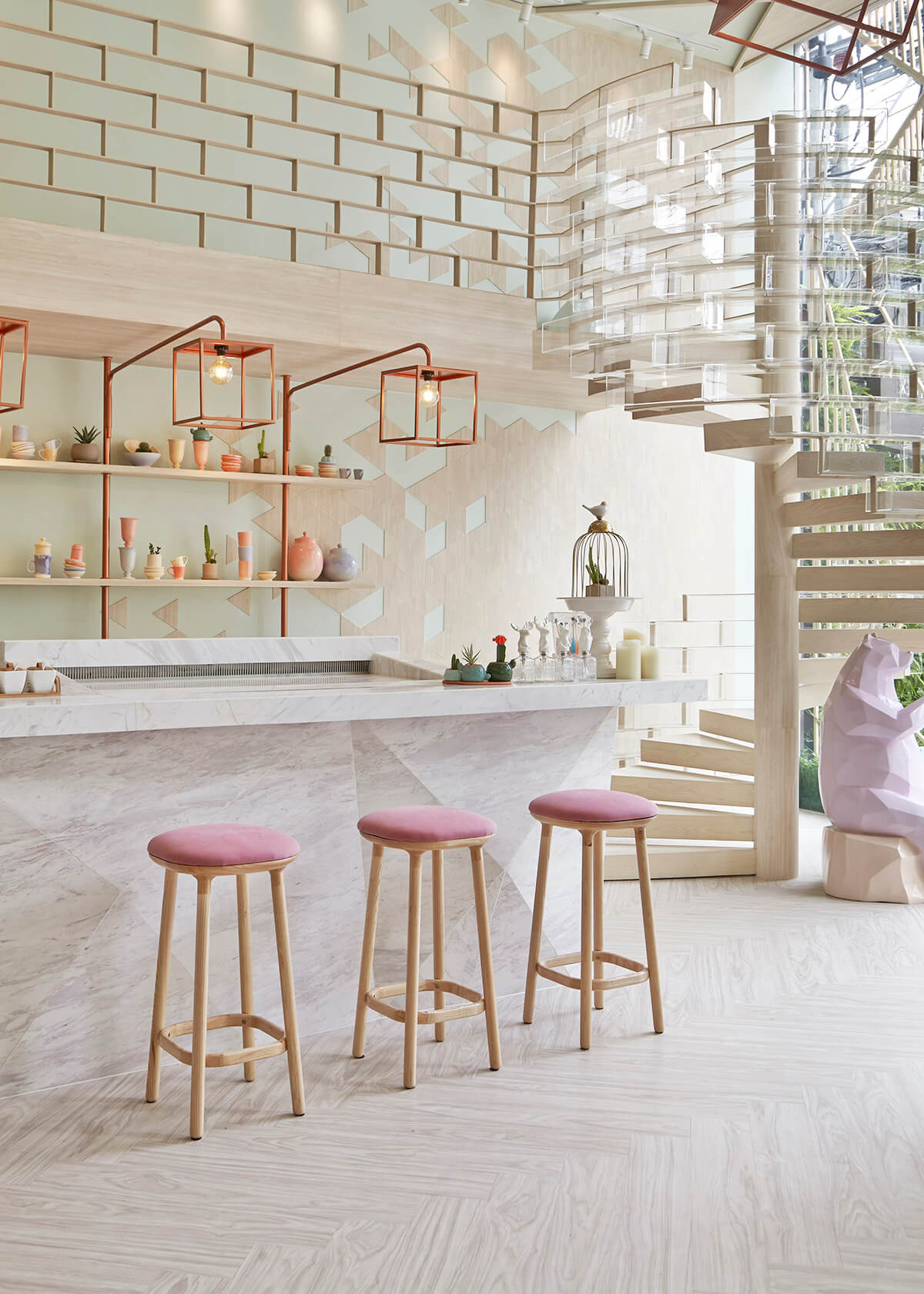 5. Pretty In Pink Bedroom Palette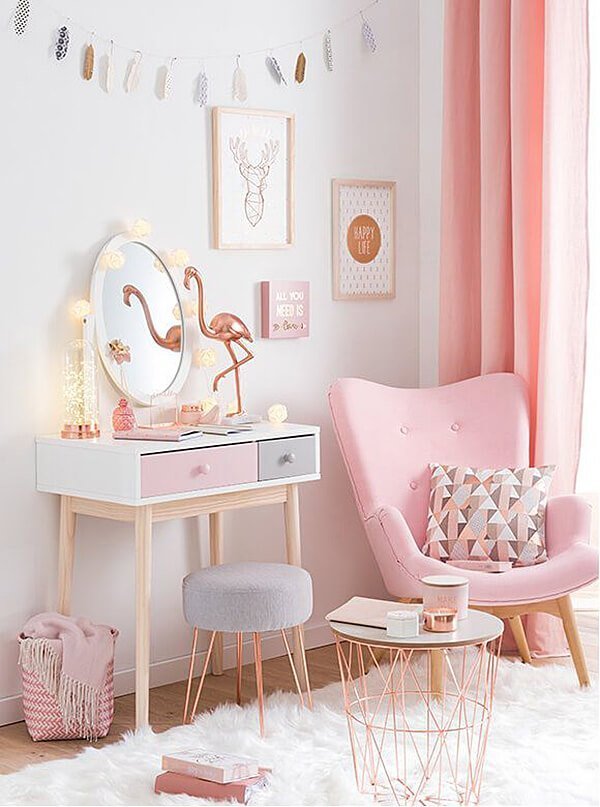 6. Gray Skies & Copper Linings Sitting Room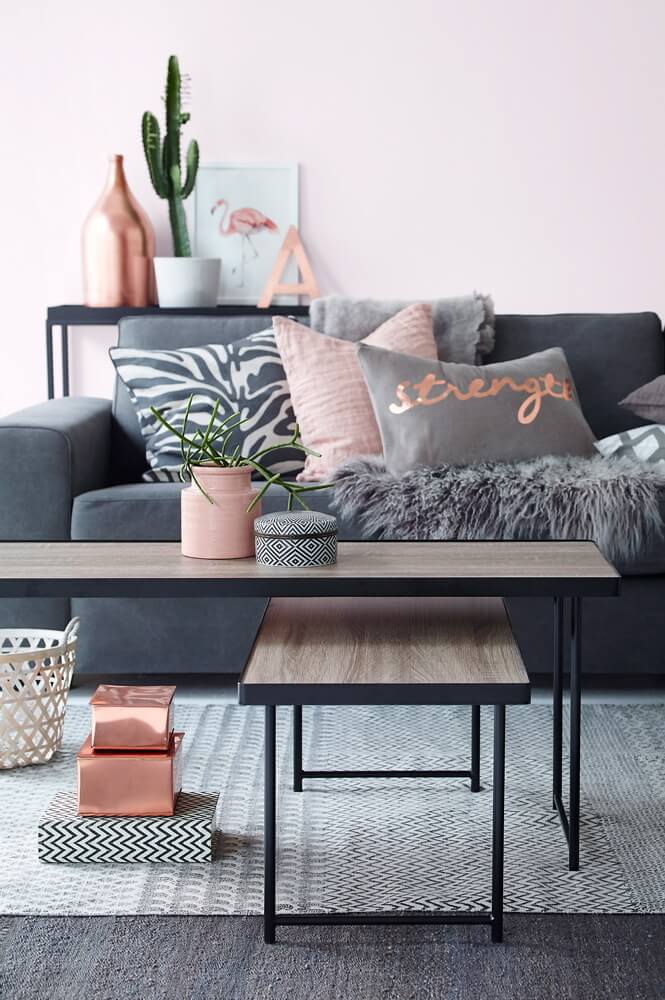 7. Rose Honeycomb Mirrored Vanity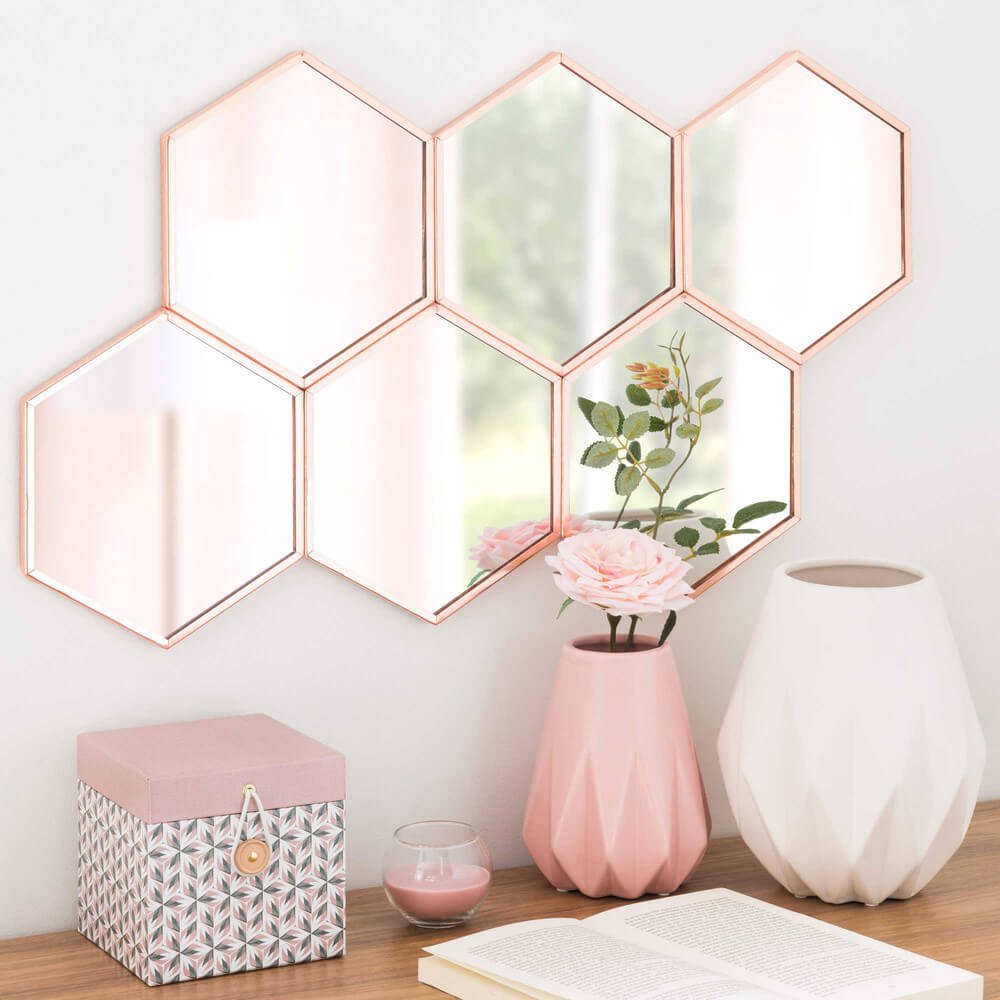 8. Seattle Skyline Living Room With Suspended Copper Dome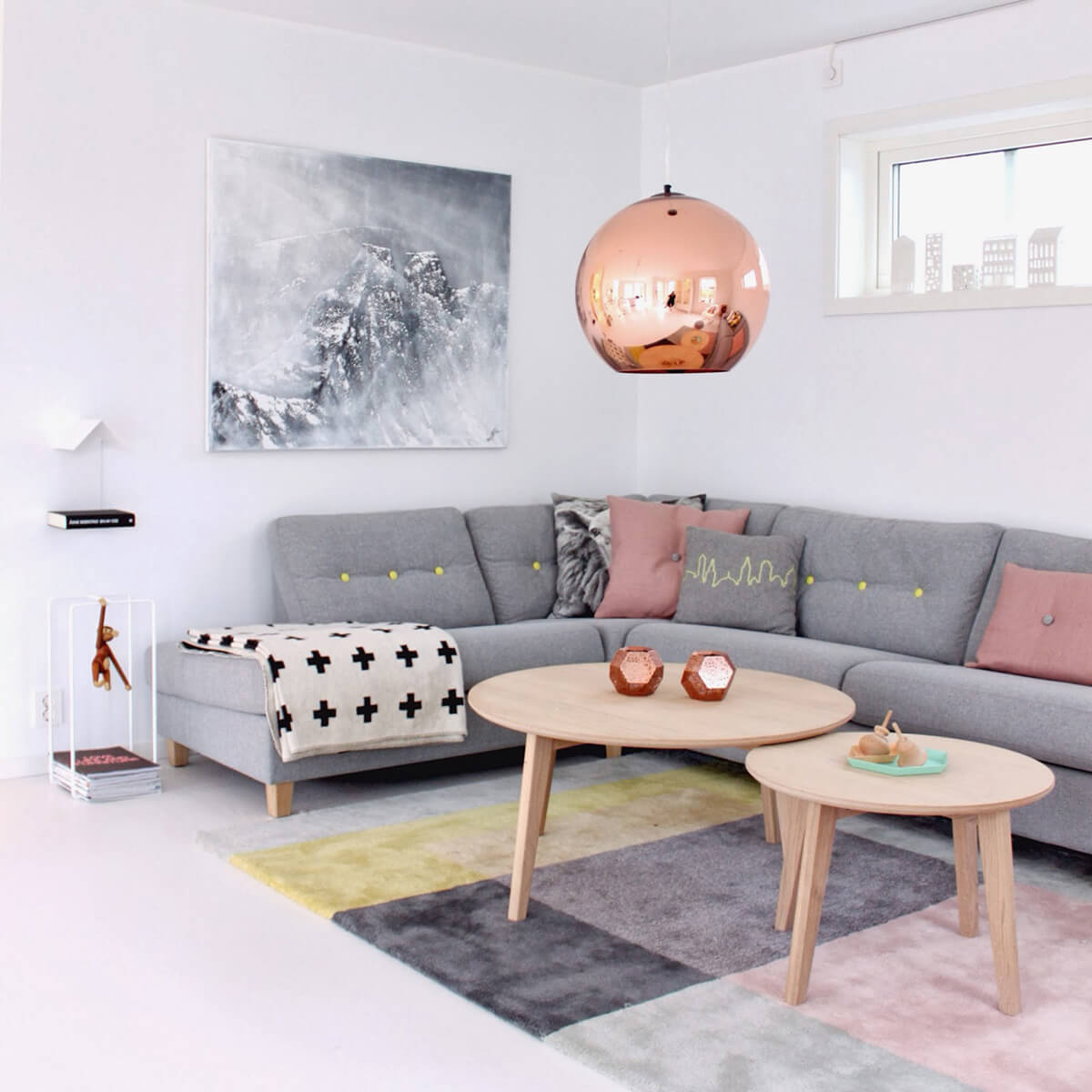 9. Parisian Pink & City Slate Bedroom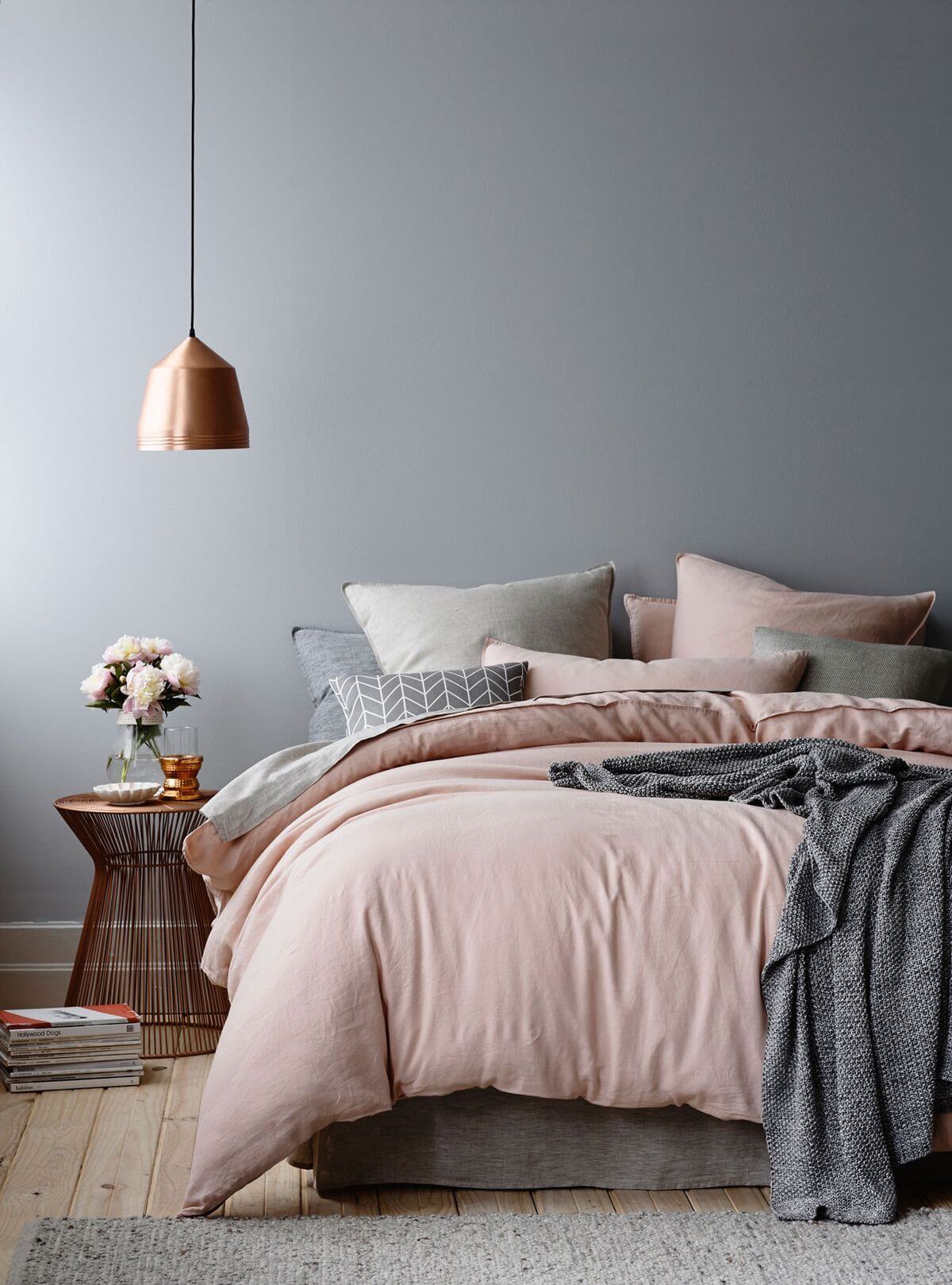 10. Miami Mod Sitting Room With Abstract Accents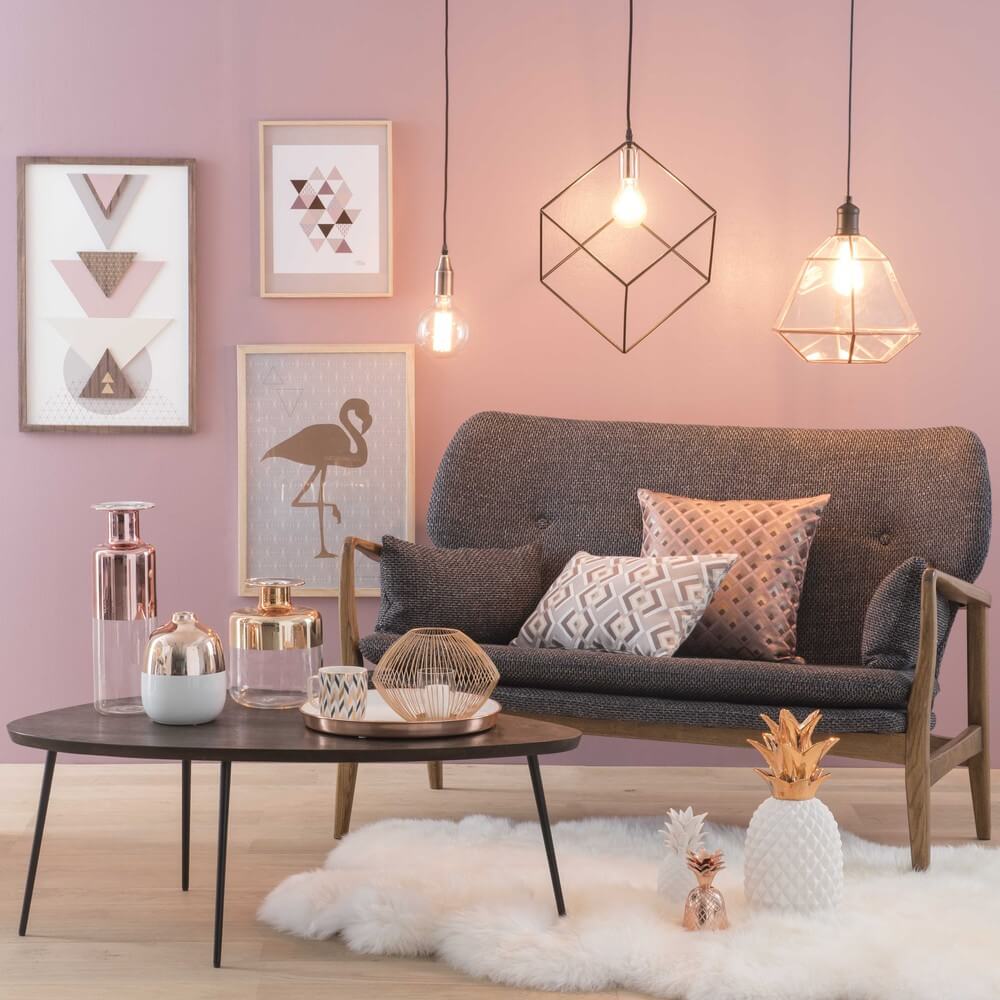 11. Blushing Tourister Stackable Bedside Luggage Trunks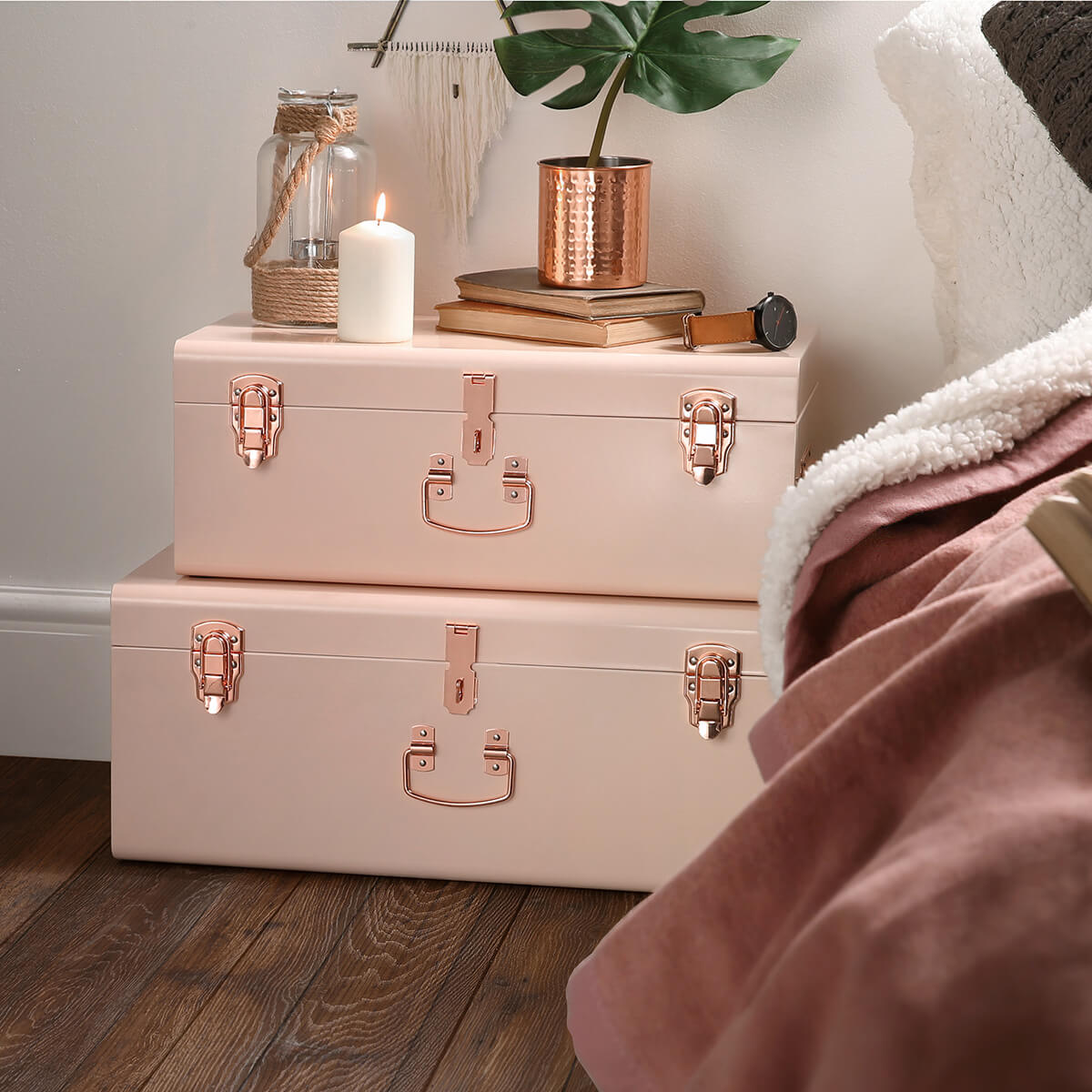 12. Seaside Carousel Sitting Room With Geometric Wall Mirror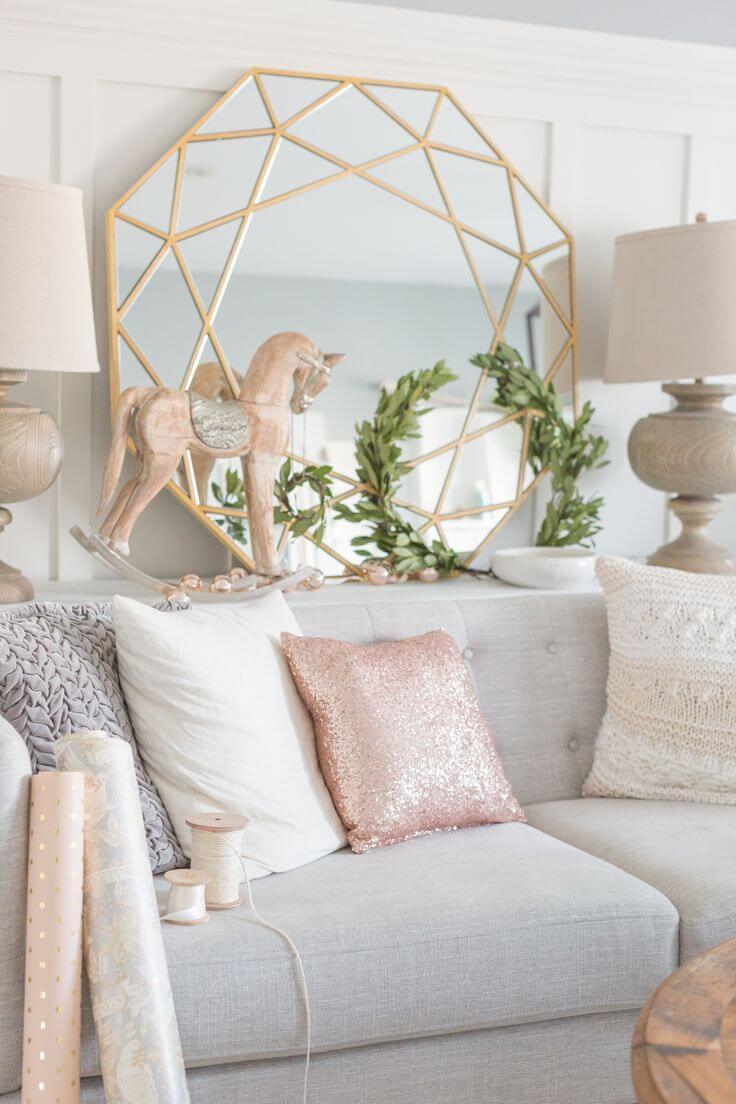 13. Copper A'La Mode Bedroom With Piping Accents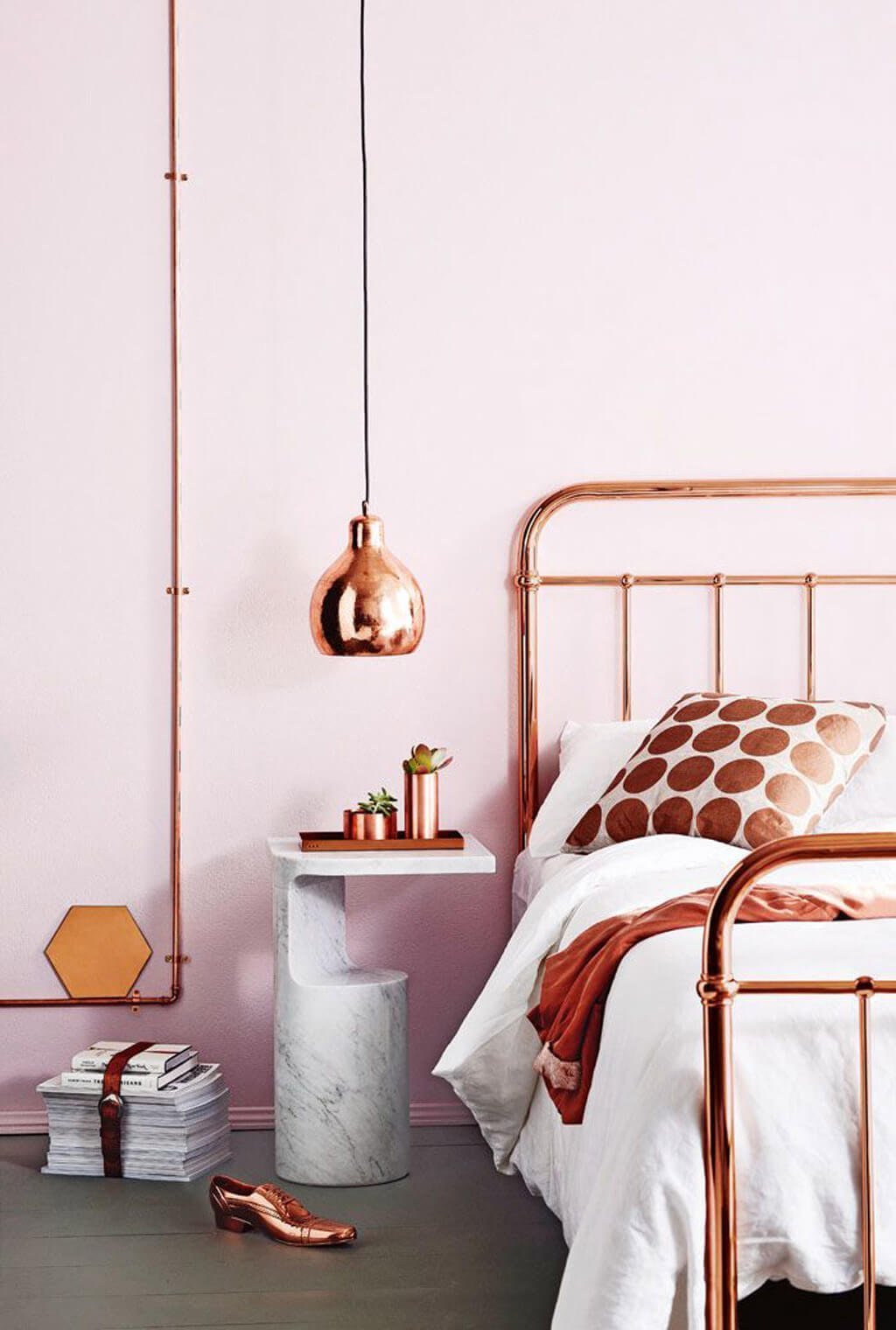 14. Pretty Plumber Wall Mounted Copper Shelving Unit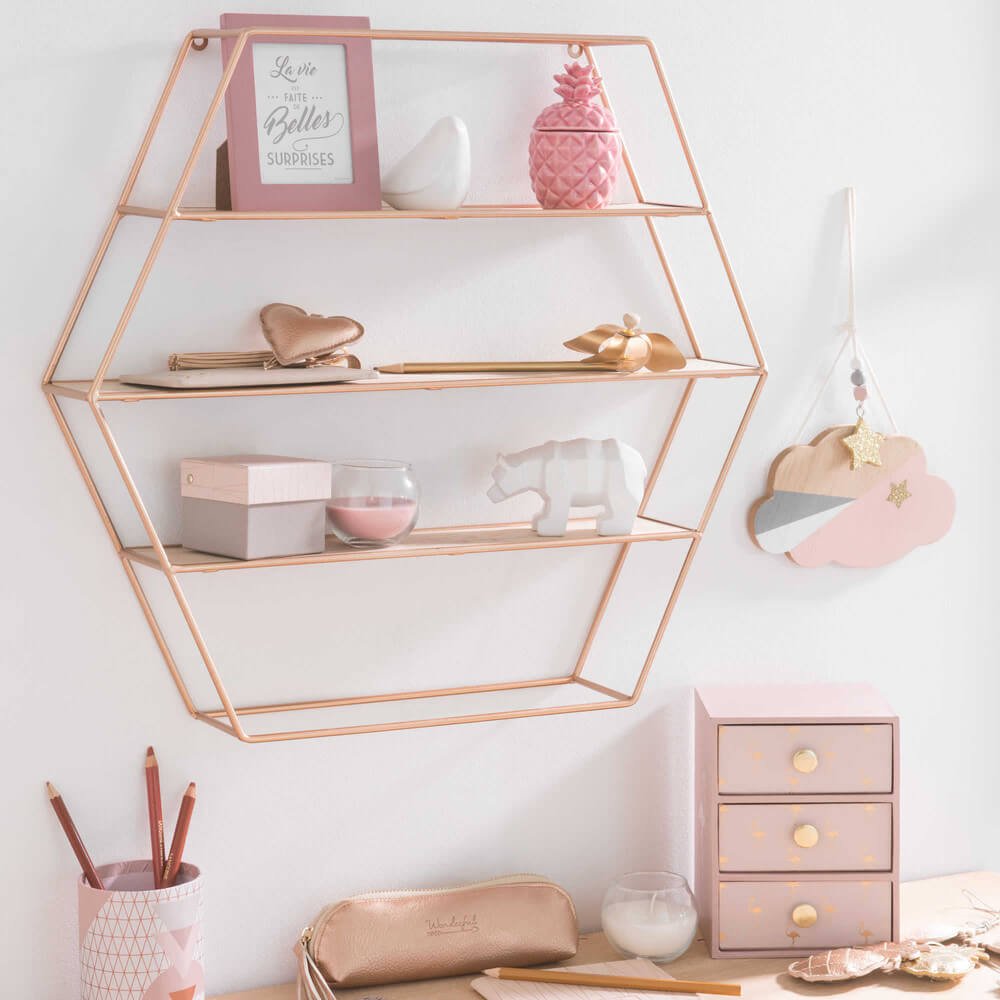 15. Cozy Abode With Copper Center Table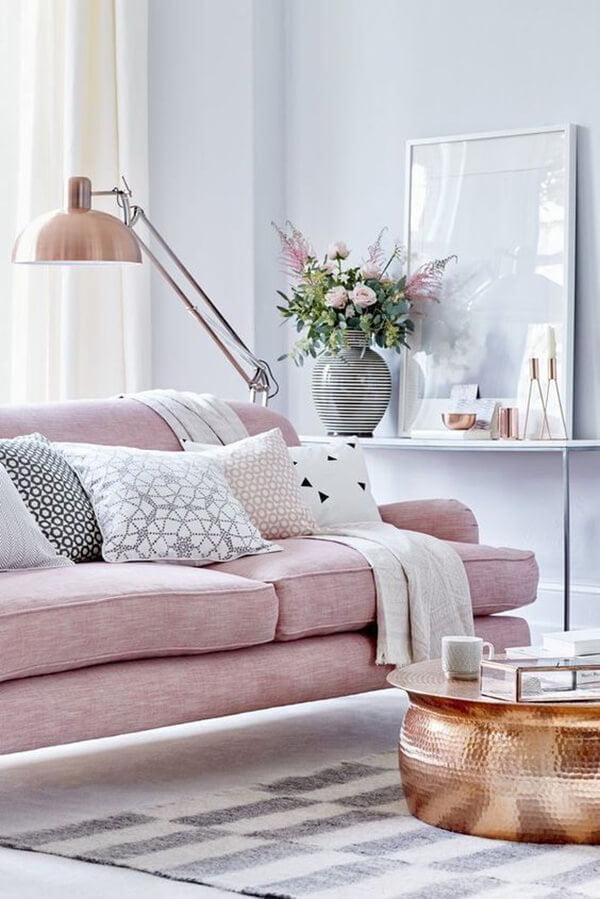 16. Metropolitan Copper Studio-Style Sitting Room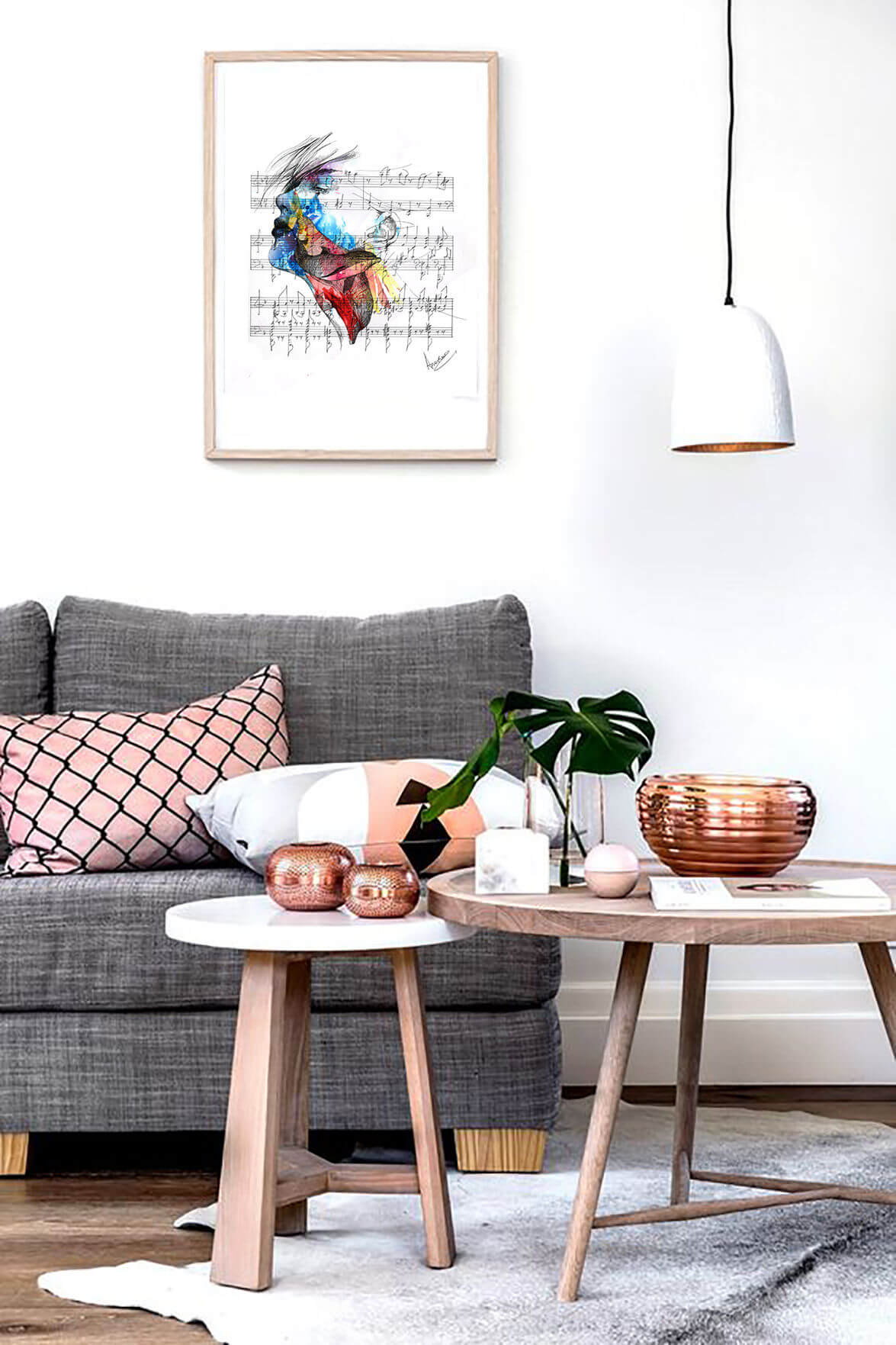 17. Country Copper Domed Kitchen With Mod-Dot Linens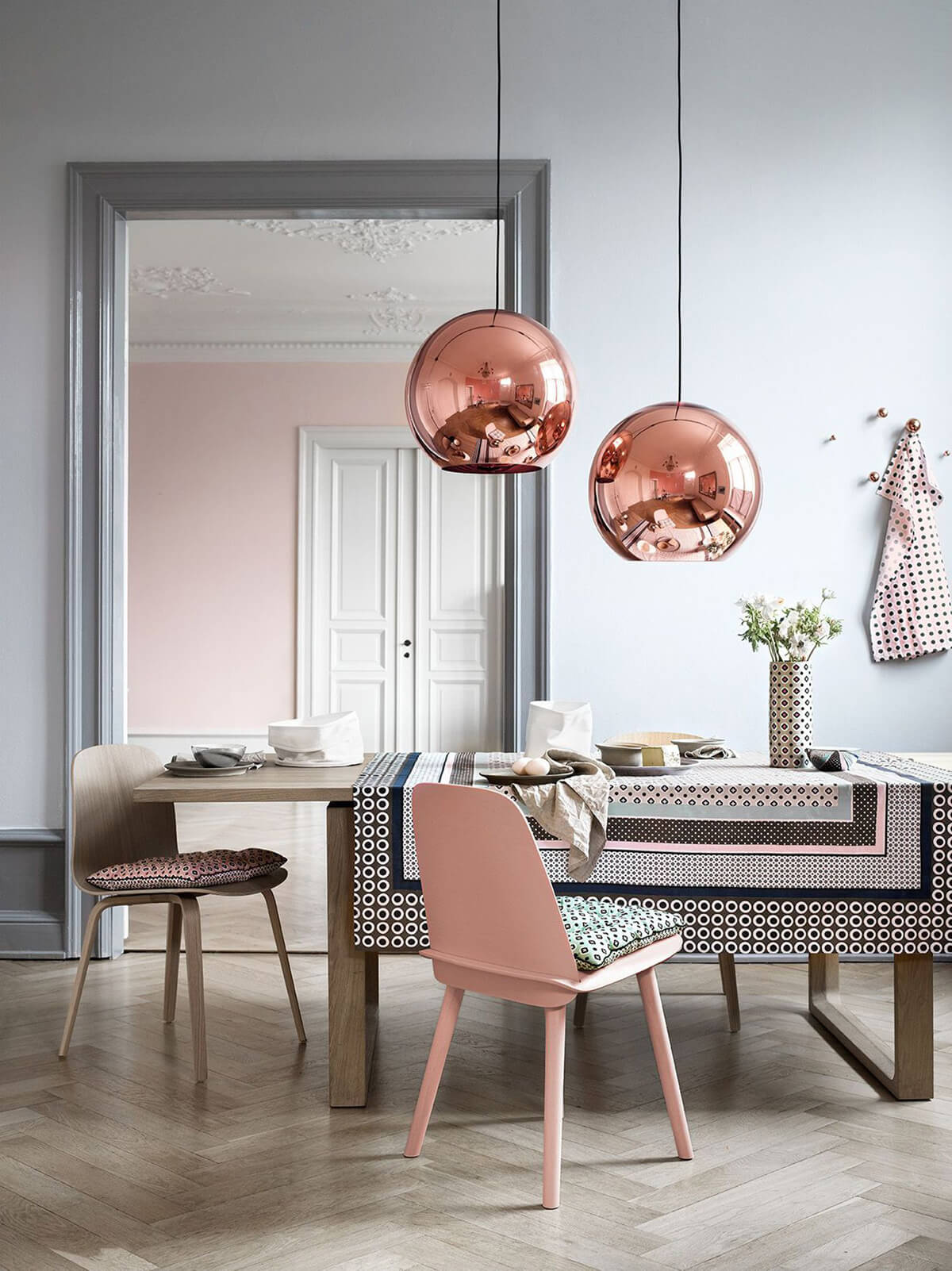 18. Simply Mauveulous Boudoir With Geometric Mirror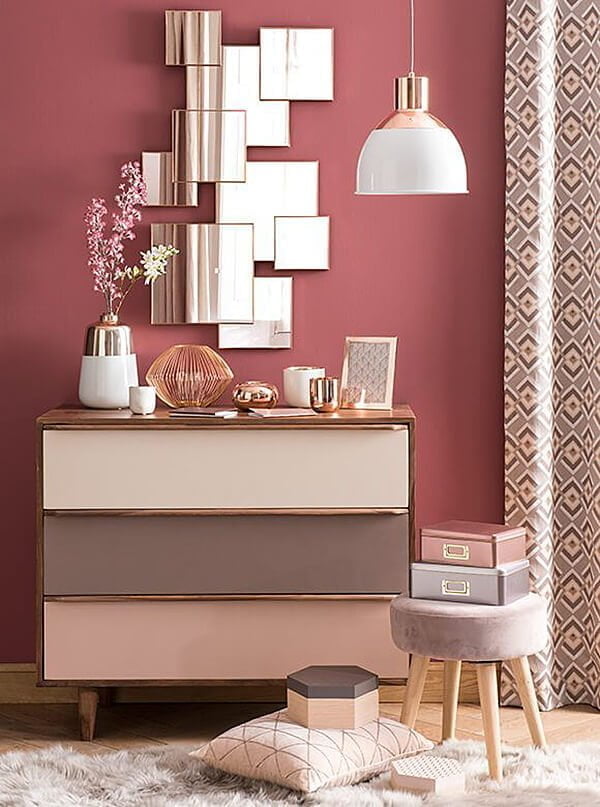 19. Pretty/Smart Blush Bedroom With Copper Reading Lamp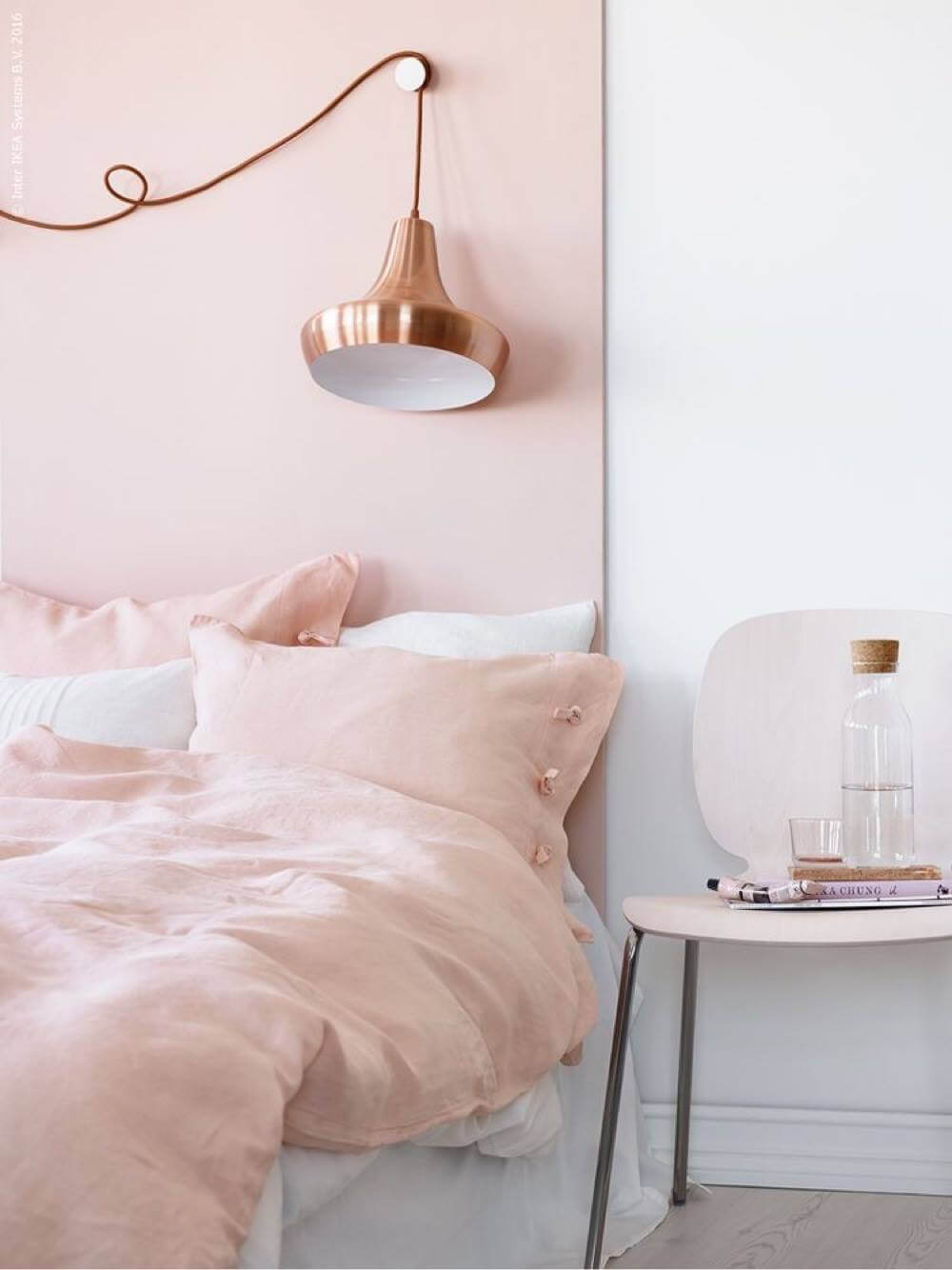 20. Love-Me-Peony Graded Chest Of Drawers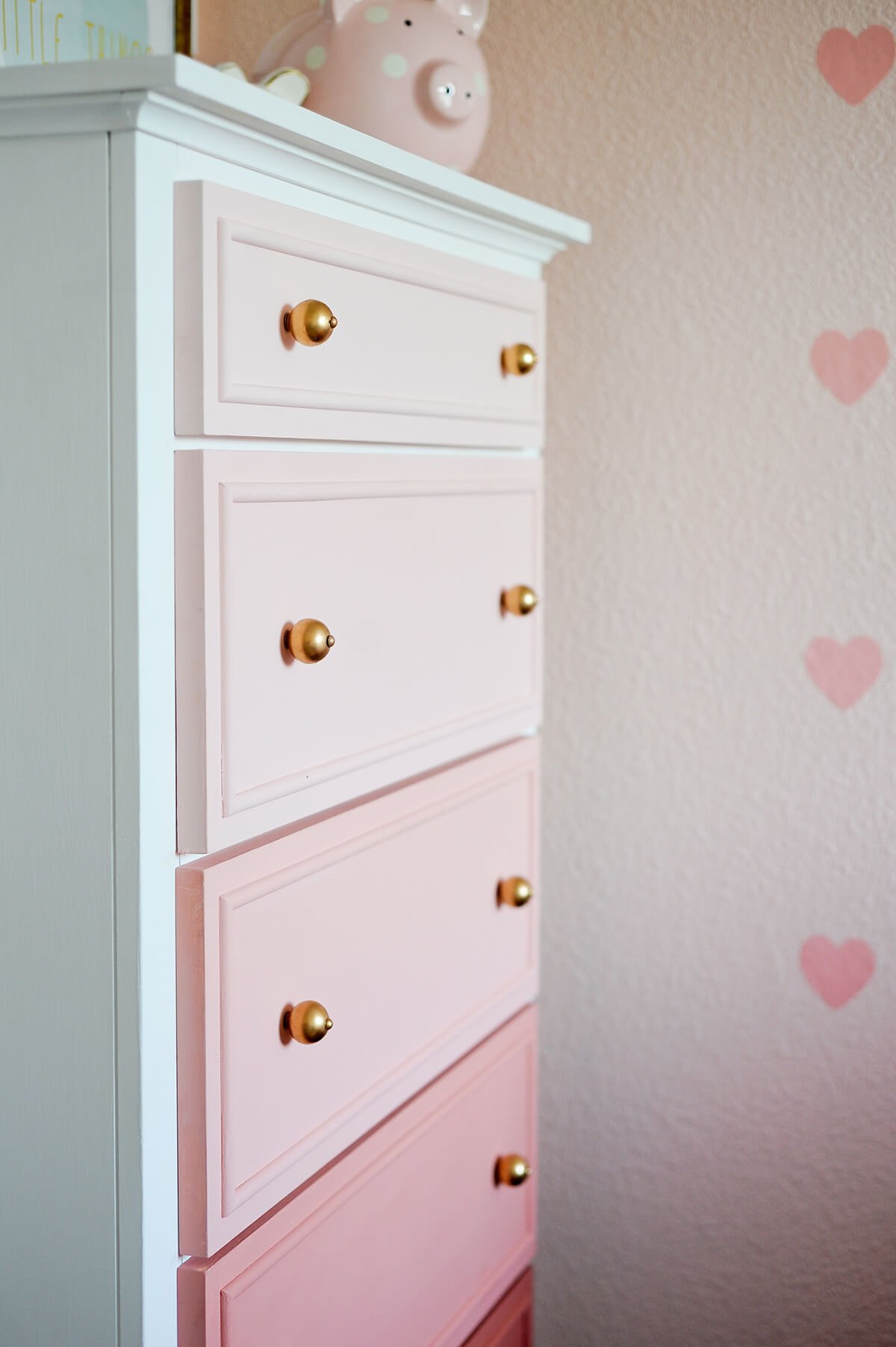 21. Pamper Me Pink Vanity Set With Copper Honeycomb Mirror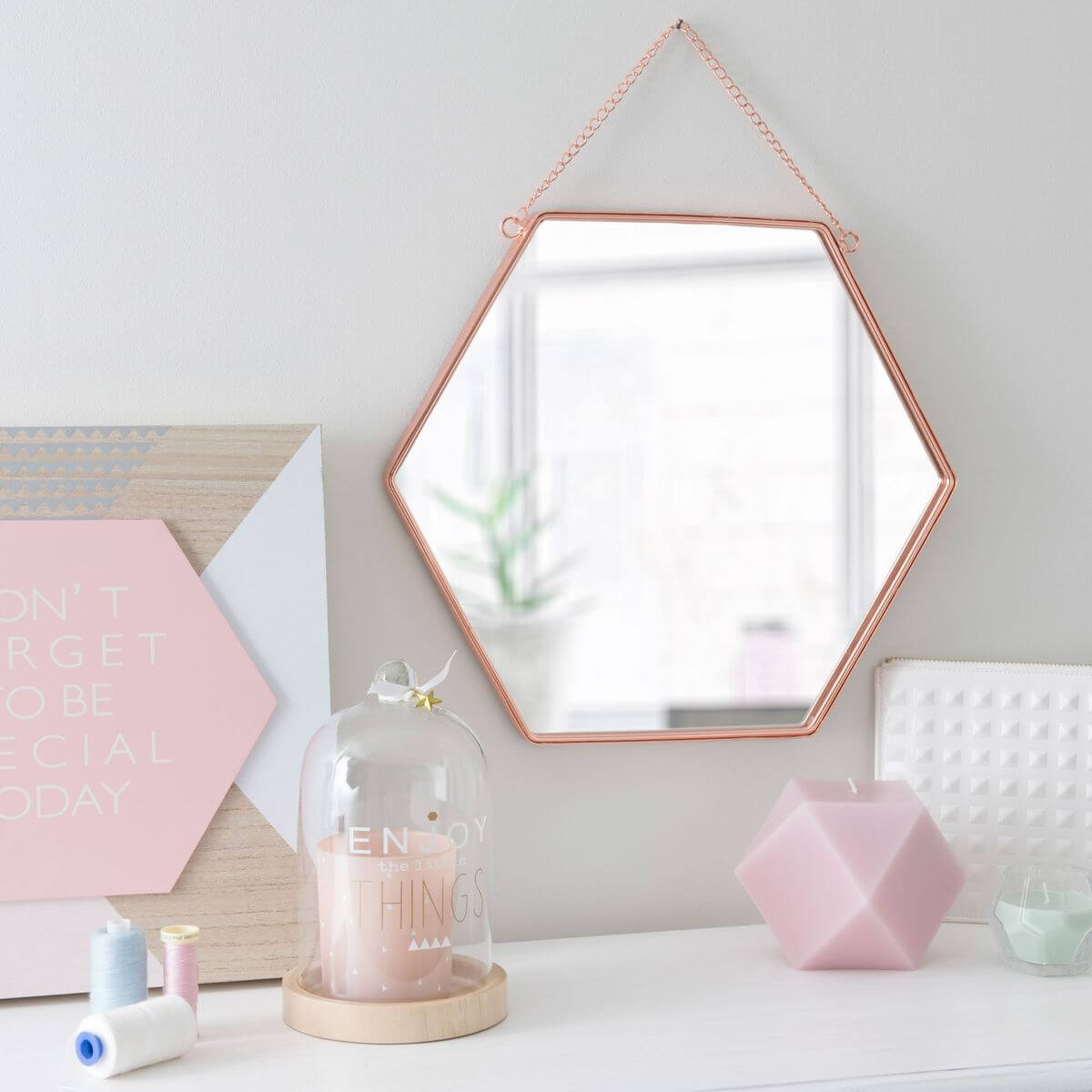 22. Slates Of Gray Rustic Bedroom With Blush Duvet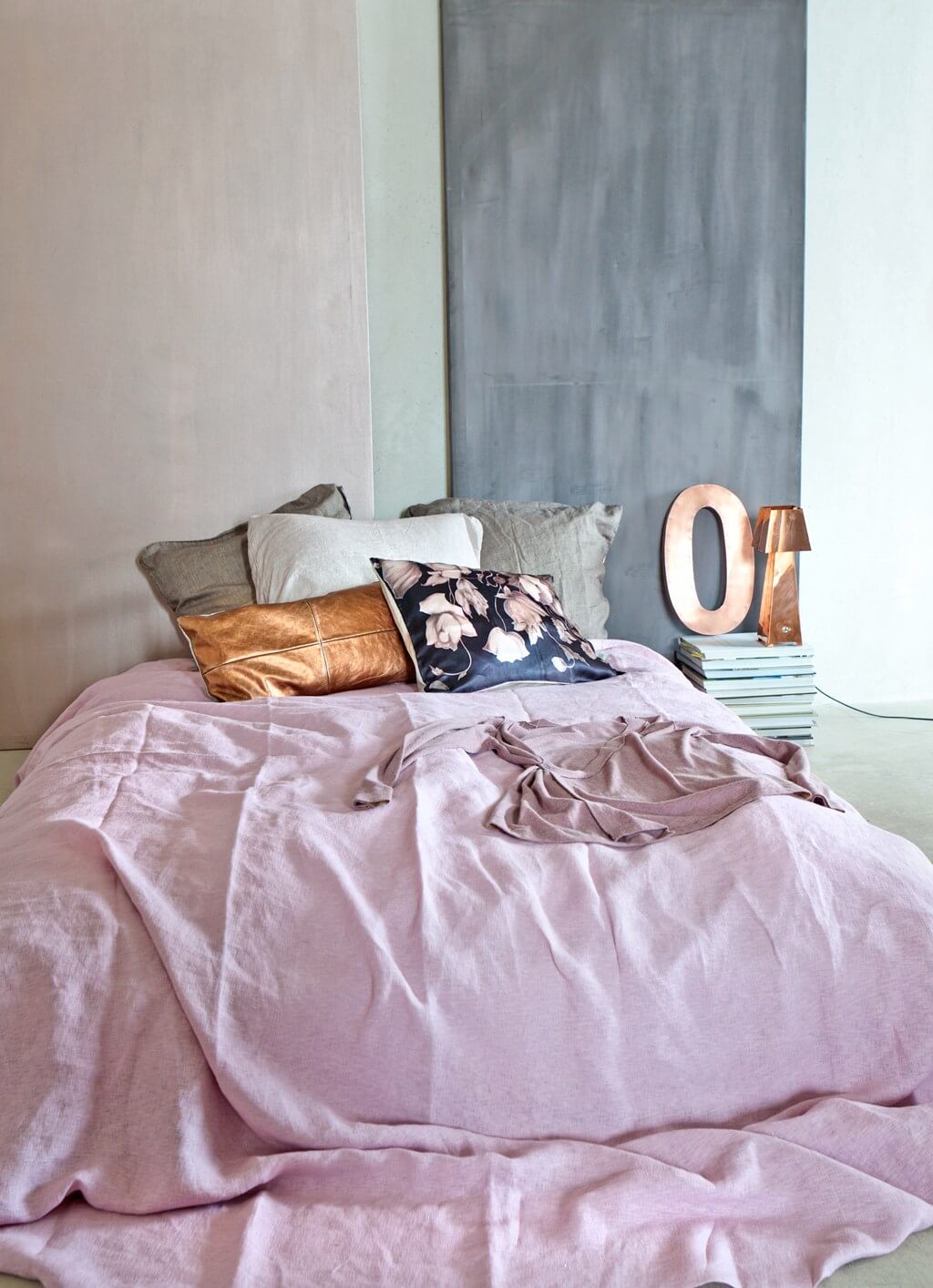 23. Uptown Antoinette Living Room With Copper Rococo Mirror