Make an inviting bird bath for your favorite songbirds and watch their numbers grow day by day! To make a DIY bird bath, all you need are a few simple materials and some creativity. Our guide will help you get started!
What base to use for a bird bath?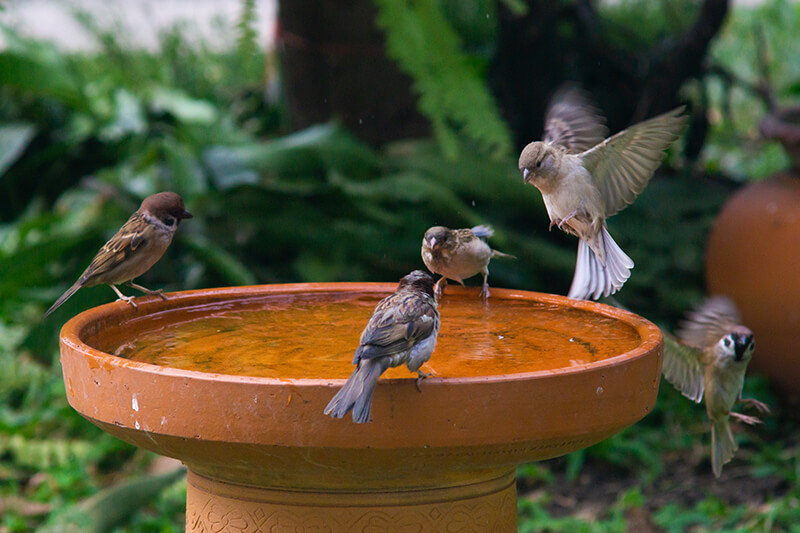 Image credit: © jitpitak
When choosing a base for your bird bath, consider the style, the environment, and most importantly, the birds!
Concrete
Concrete bases are sturdy and weather-resistant. They're perfect for a bird bath that's both functional and fashionable.
Fountain feature: Elevate the concrete base game by integrating a water fountain. The gentle sounds of trickling water can attract more birds.
Related: 24 Simple and Serene DIY Water Feature Ideas You'll Love
Terra Cotta
These reddish-brown clay bases add a touch of rustic charm to your garden.
Easily accessible: Just grab a terra cotta pot or bowl from a local garden store and you can get started!
Related: 45+ Blooming Cottage Style Garden Ideas for a Charming Outdoor Space
Tree Stumps
Repurpose an old tree stump as a natural, rustic base. It's nature's own pedestal! This project seamlessly blends in with a forested backdrop.
Teacup
Imagine a giant teacup repurposed as a bird bath! It's quirky and so out-of-the-box. Perfect for those who cherish the eccentric and magical.
Related: 50+ Delightful Teacup Mini Garden Ideas to Add Bliss to Your Home
Hanging Bowls
These are bird baths, but elevated (literally!). A hanging bowl offers a unique twist on the traditional setup.
Ideal for small spaces: Great for balconies or smaller gardens where ground space might be limited.
Related: 18 Extravagant Birdhouses and Bird Feeders to Bring Birds Flocking to Your Garden
How deep should a bird bath be?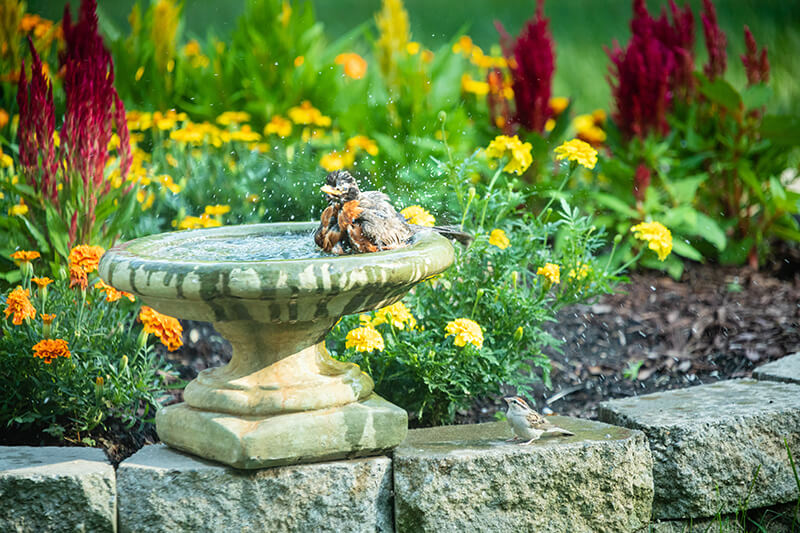 Image credit: © Scott
Ever caught a tiny feathered friend fluttering its wings, taking a quick dip, and wondered, "Did I get the depth right for this bird bath?"
First off, birds aren't looking for an Olympic-sized pool; they prefer their baths shallow. The ideal depth? Just 1 to 2 inches deep! You might think that's barely enough, but trust us: for birds, it's the perfect puddle.
Why should a DIY bird bath be shallow?
Safety First: Birds want to wade in, not swim. Too deep, and they might find themselves in an unexpected splashy predicament.
Petite Feet: Most birds have little legs, so a depth of 1 to 2 inches ensures they can stand comfortably and splash around.
Quick Getaways: A shallow bath means quick escapes from curious cats or other potential threats.
24 Easy DIY Bird Bath Ideas to Enhance Your Yard
1. Upcycled Two Tier DIY Bird Bath

2. Bird Bath Made From Planter and Pots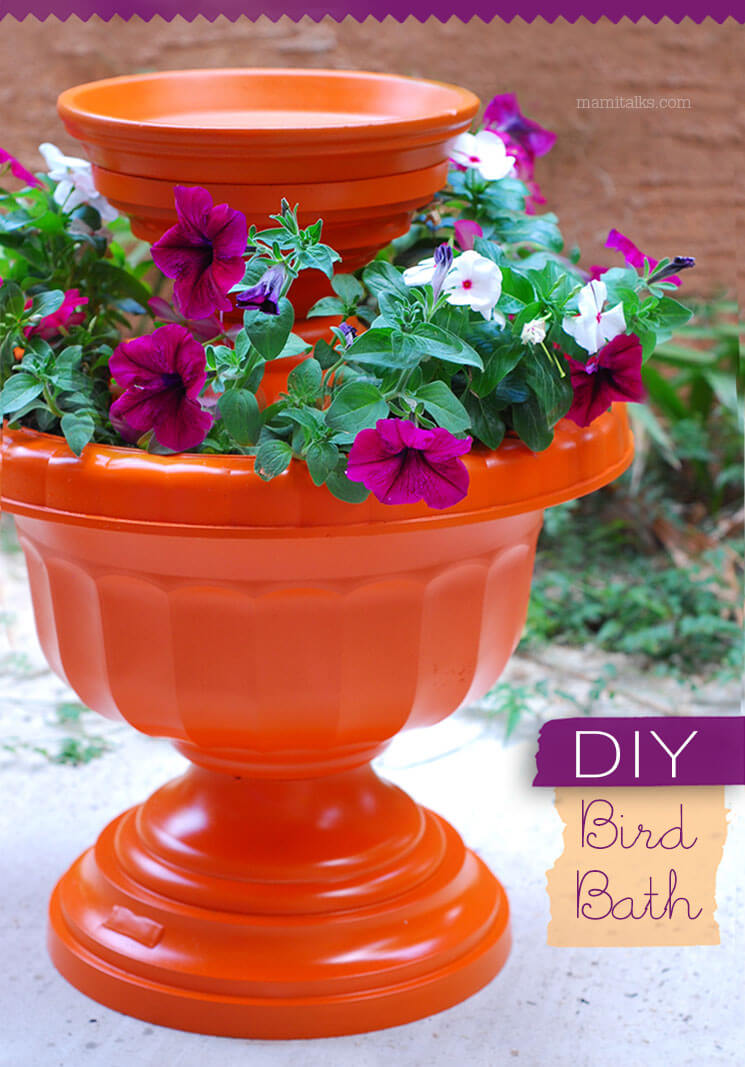 3. Old Bowl and Table Leg Bird Bath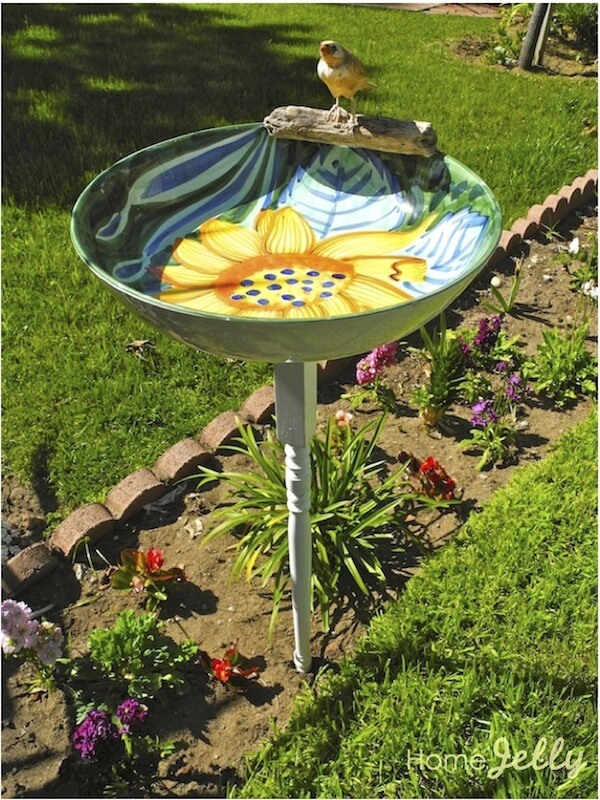 4. Bird Bath with Stacked Tea Set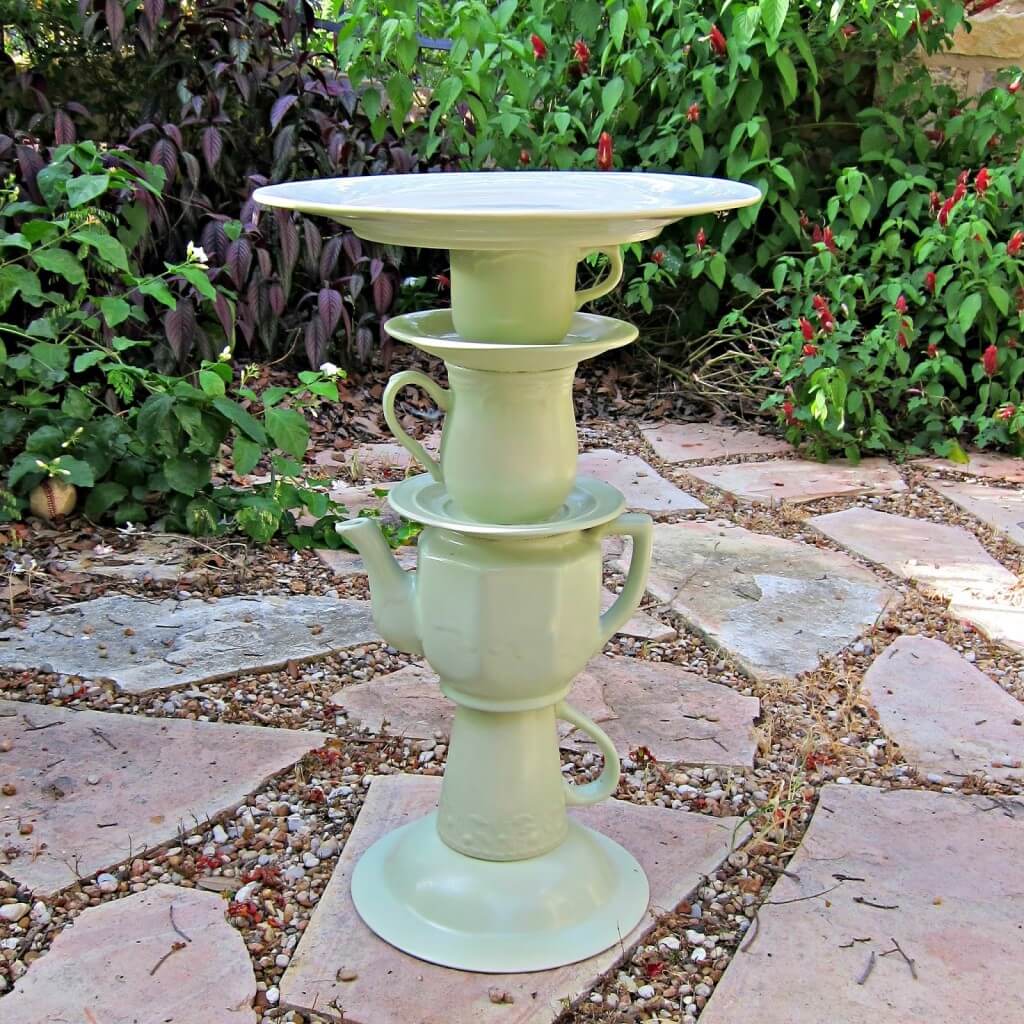 5. Concrete Bird Bath with Glass Jewels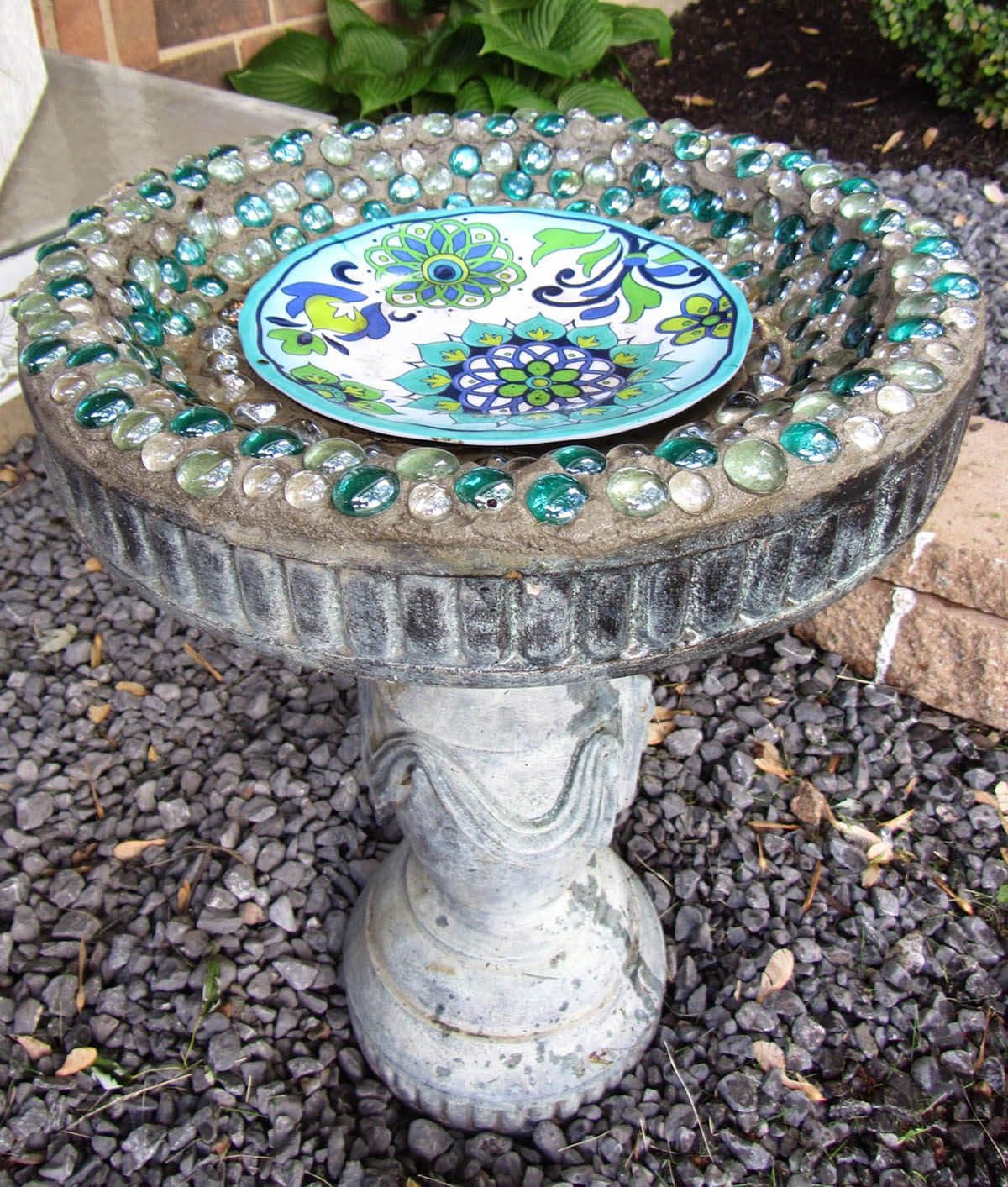 6. Tilted Flower Pot Arrangement with Bird Bath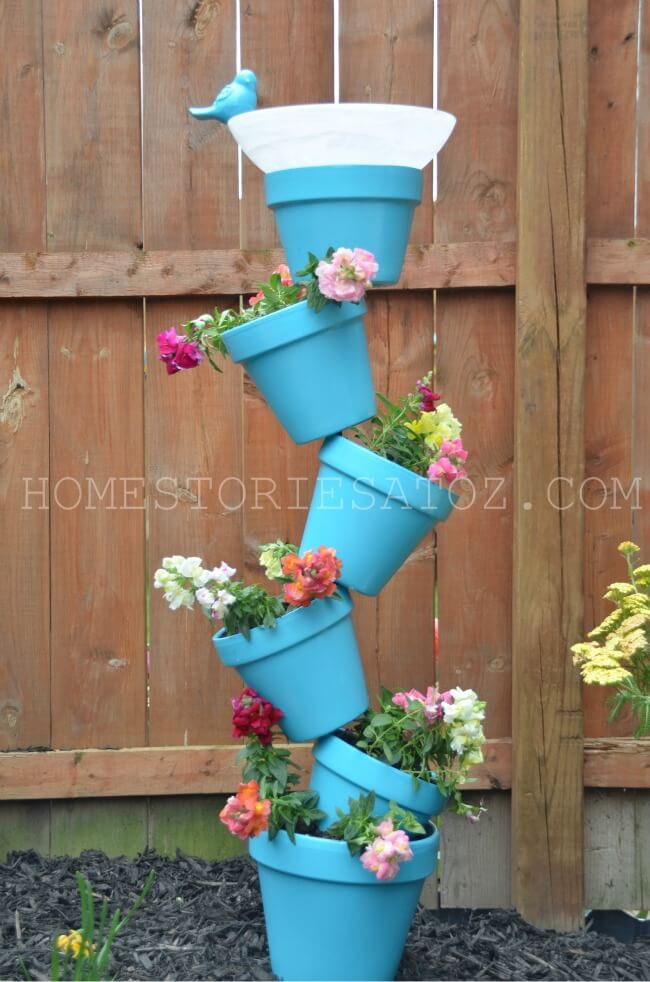 7. Easy DIY Bird Baths with Old Chairs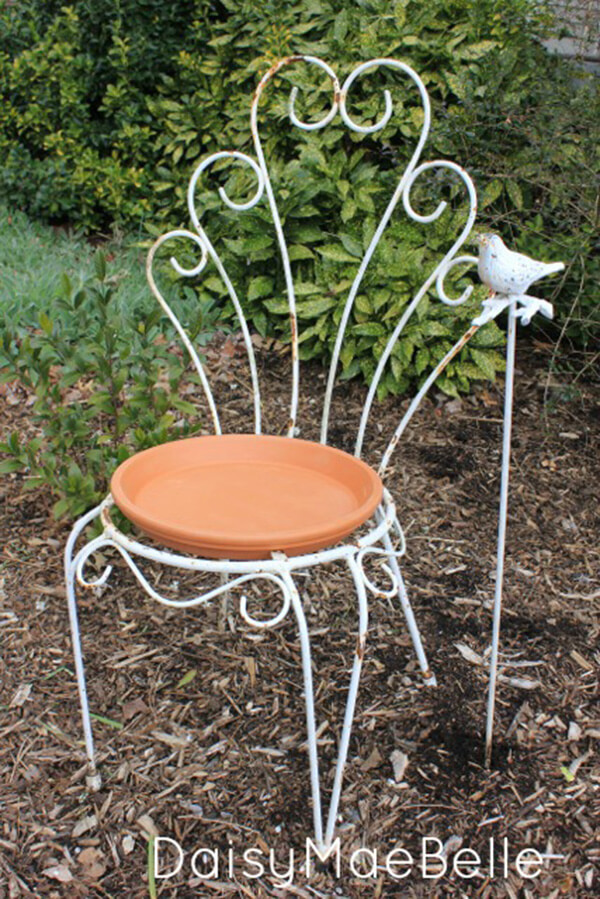 8. Pretty Vintage Dishes Used as a Bird Bath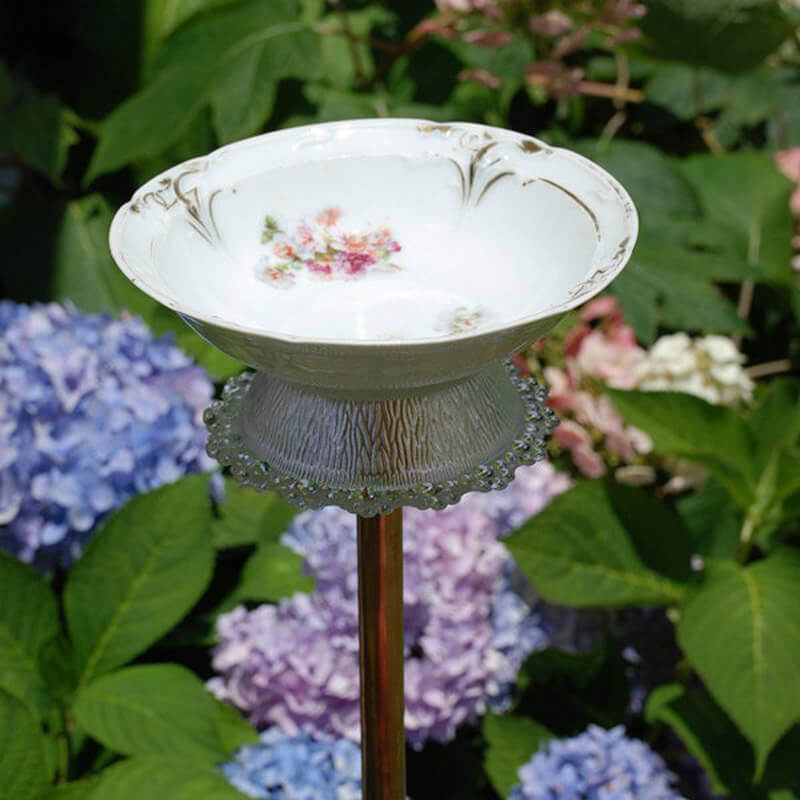 12. Grapevine Wreath Holding Terra Cotta Saucer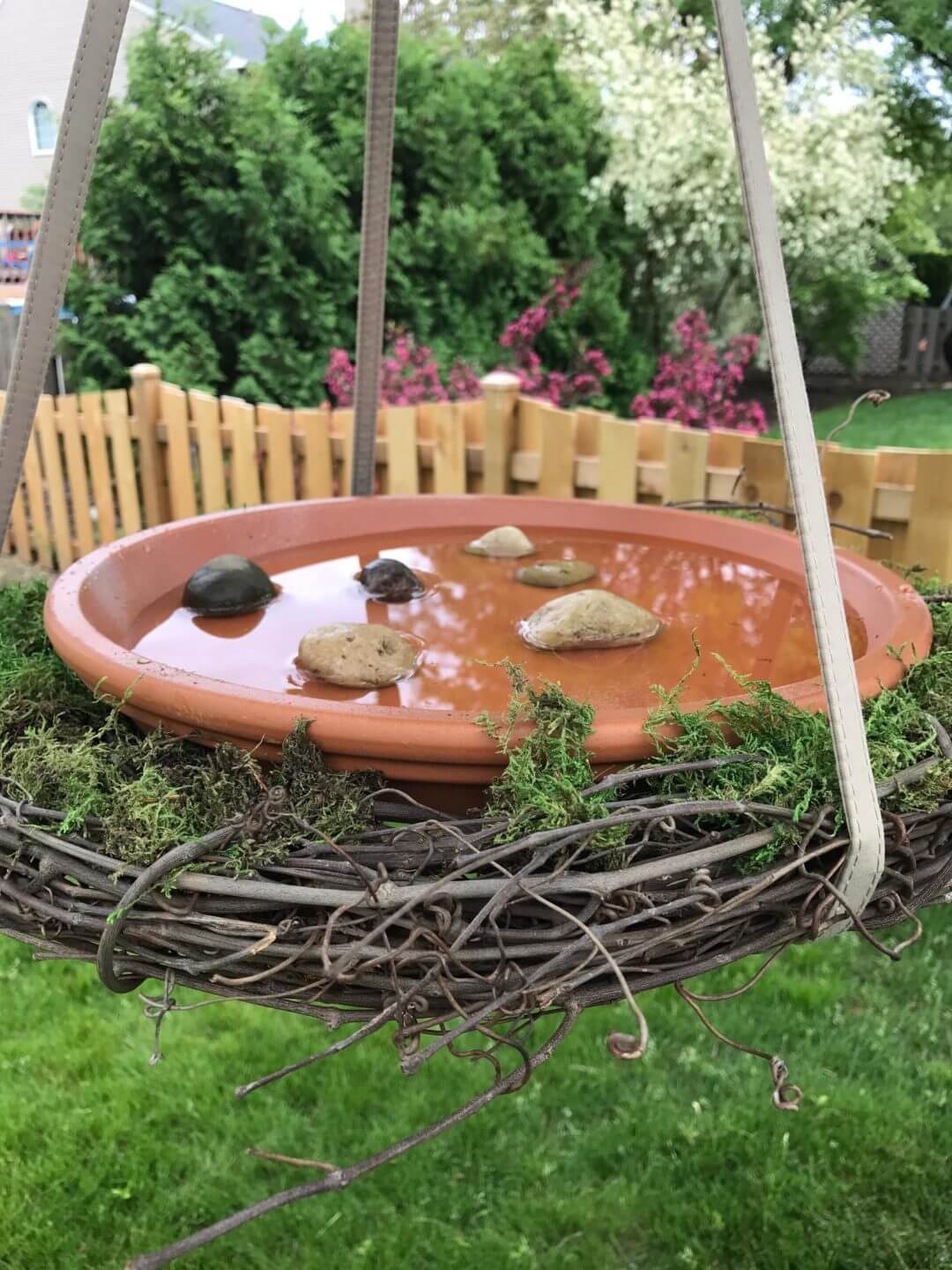 14. Easy DIY Bird Bath with Turned Over Pots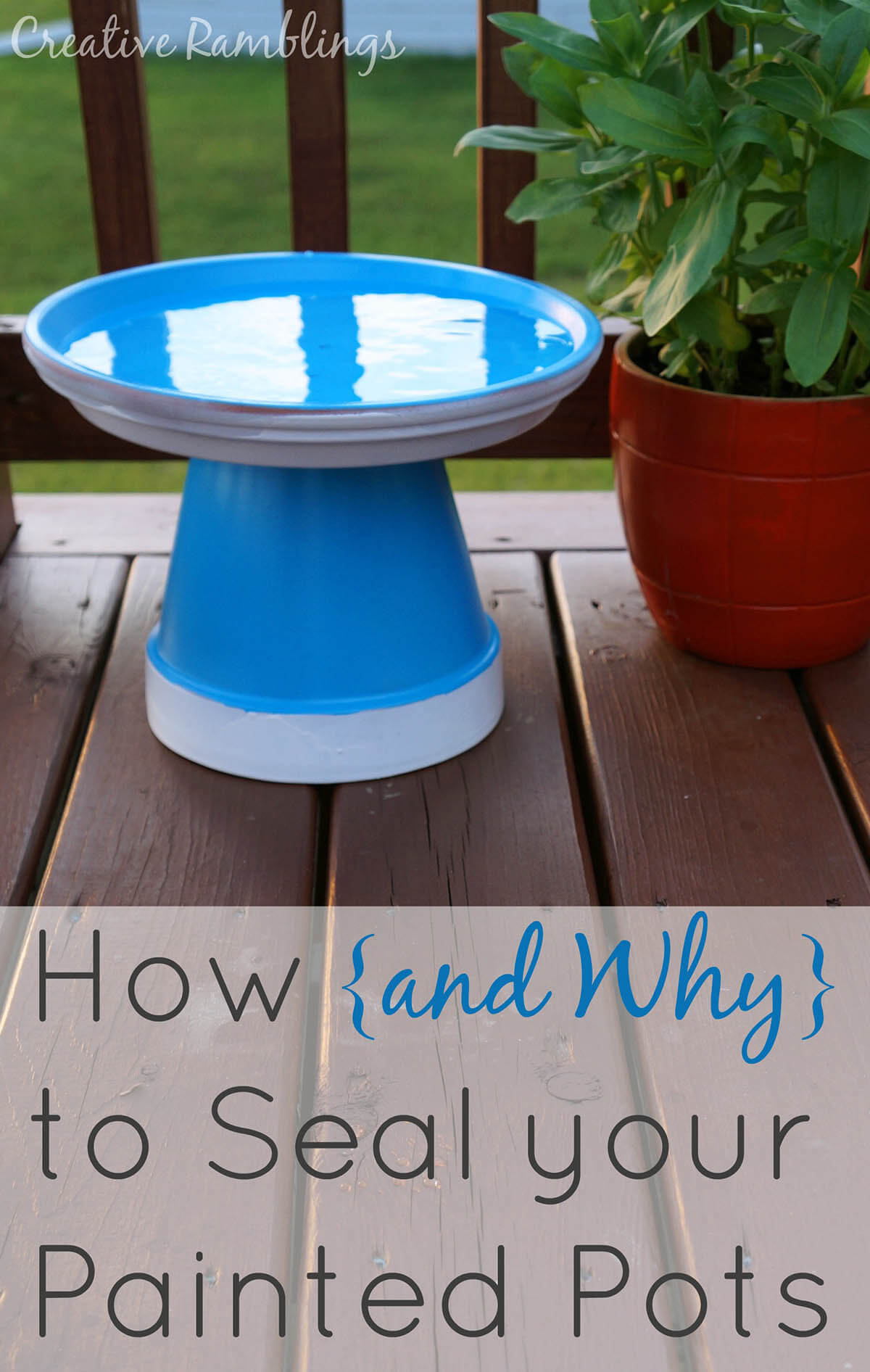 15. Saucer Sitting on a Tomato Cage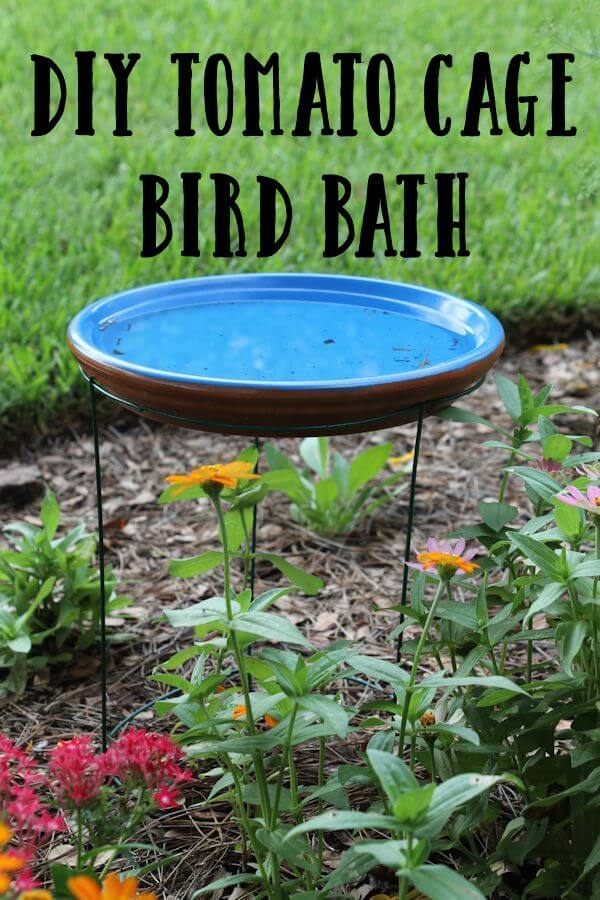 16. Upcycled Metal Dish on a Column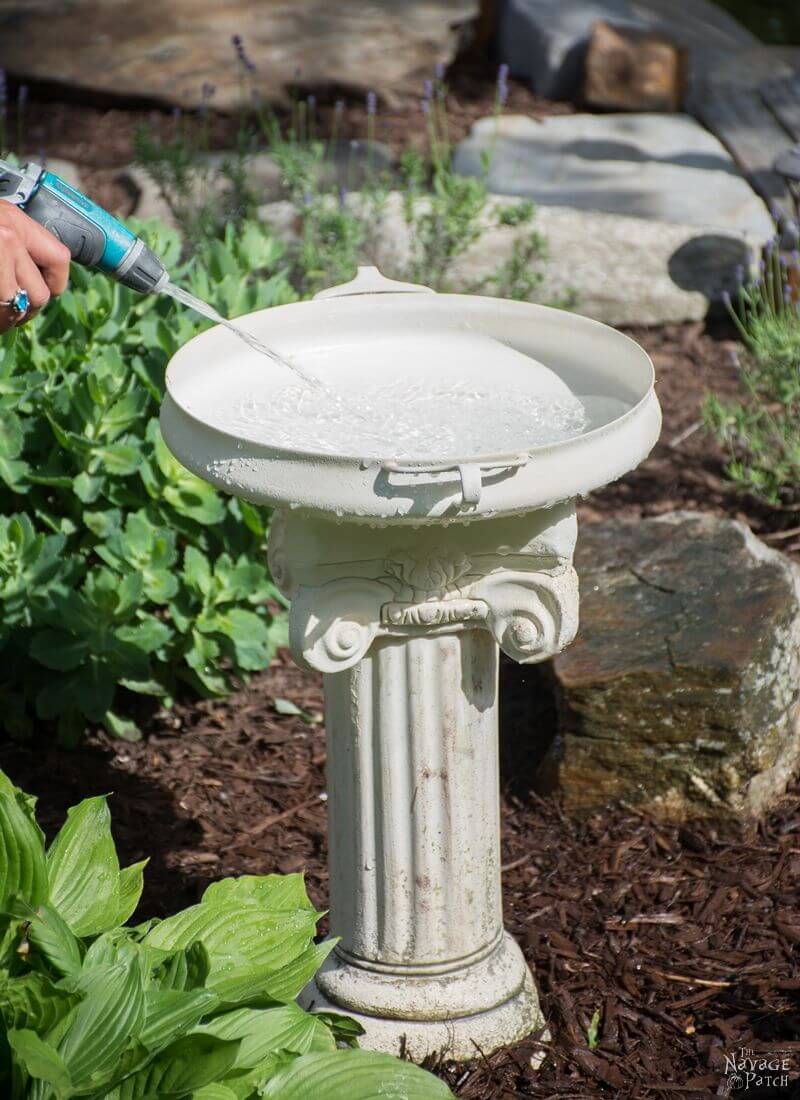 17. Vintage Candlestick and Metal Bird Bath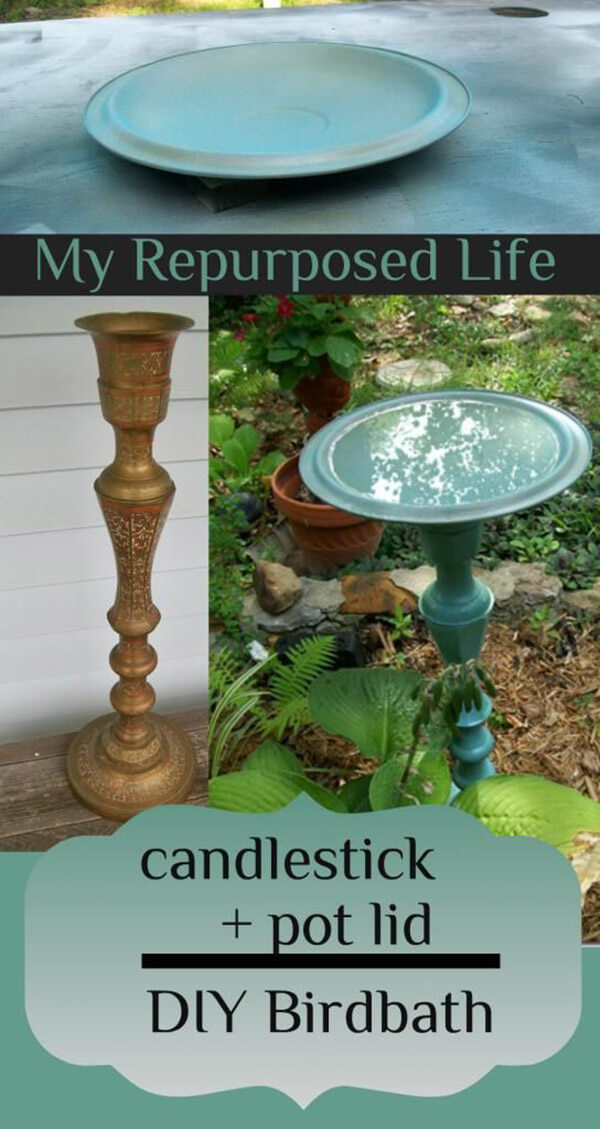 18. Adorable Hand Painted Child's Bird Bath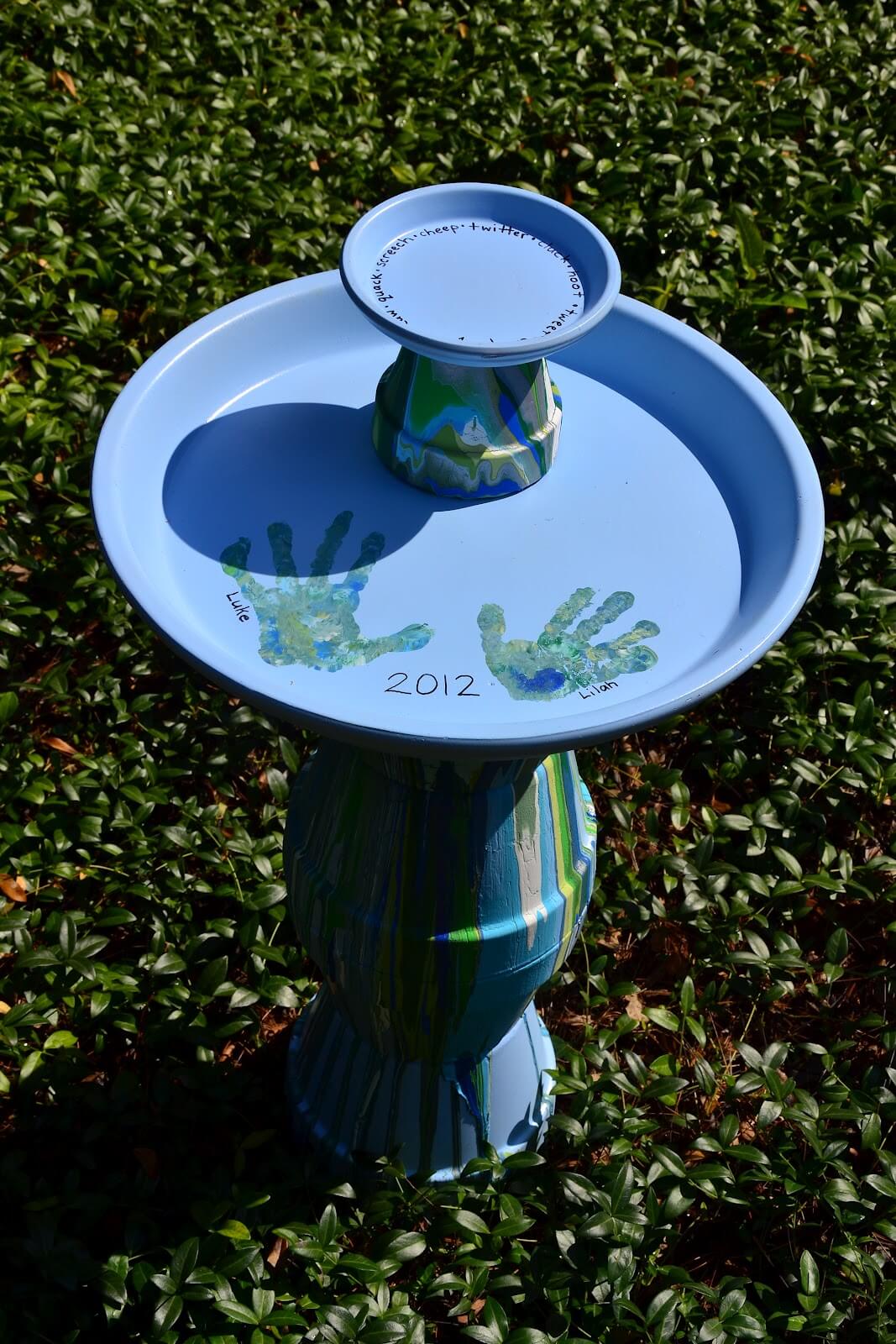 19. DIY Bird Baths with Poured Concrete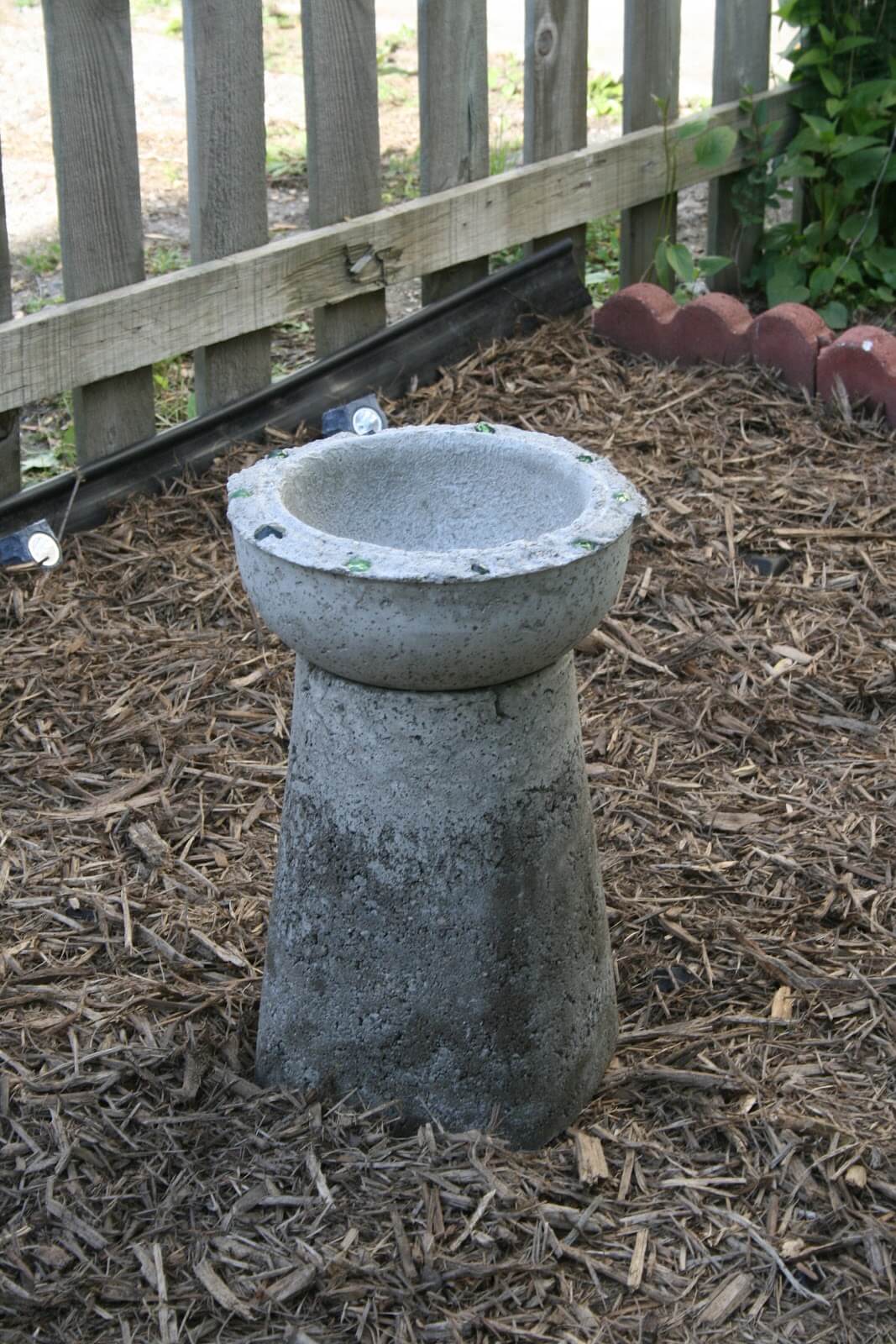 20. Recycled Bathroom Sink Bird Bath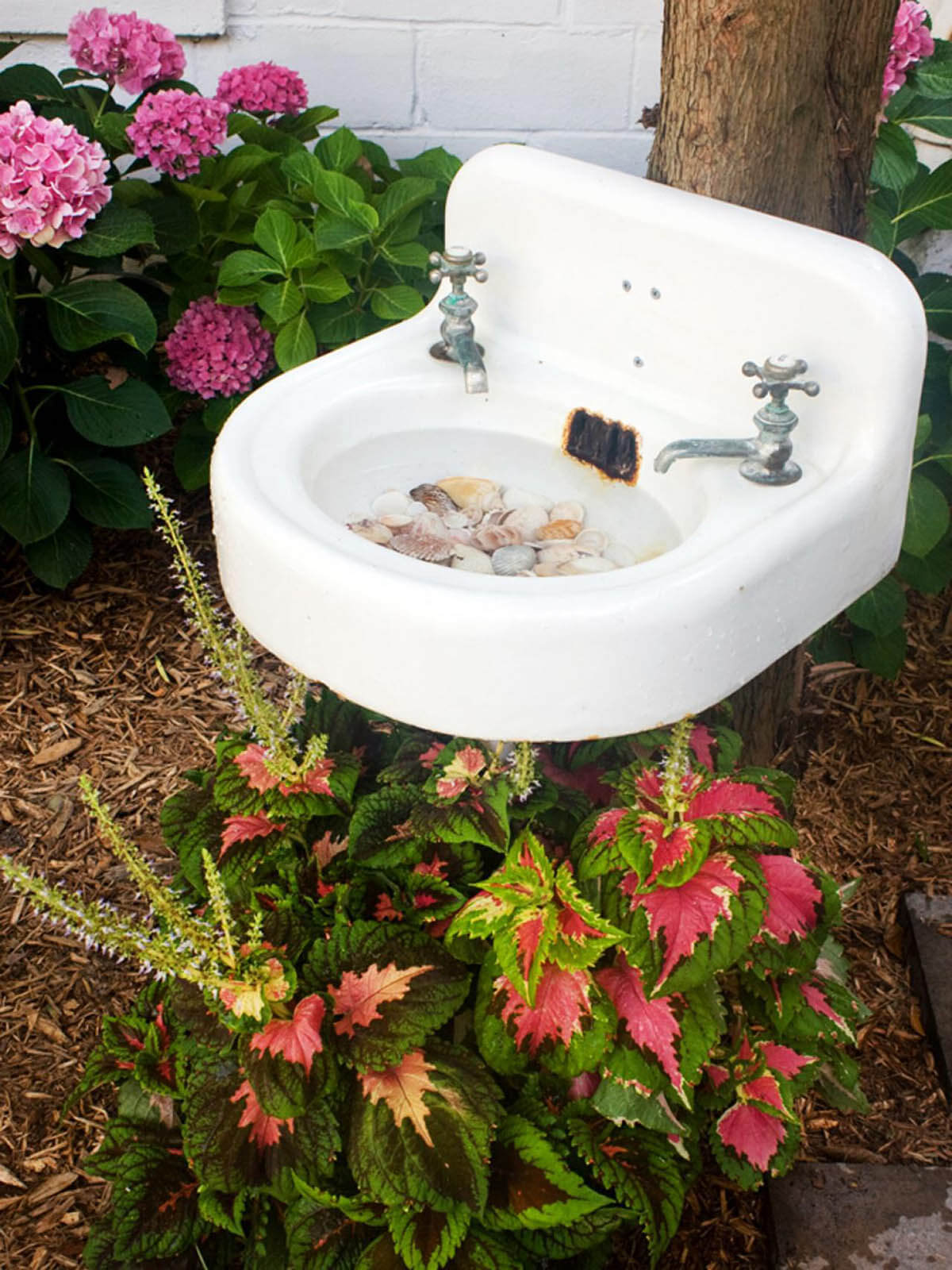 21. Repurposed Lamp Stand with Glass Dish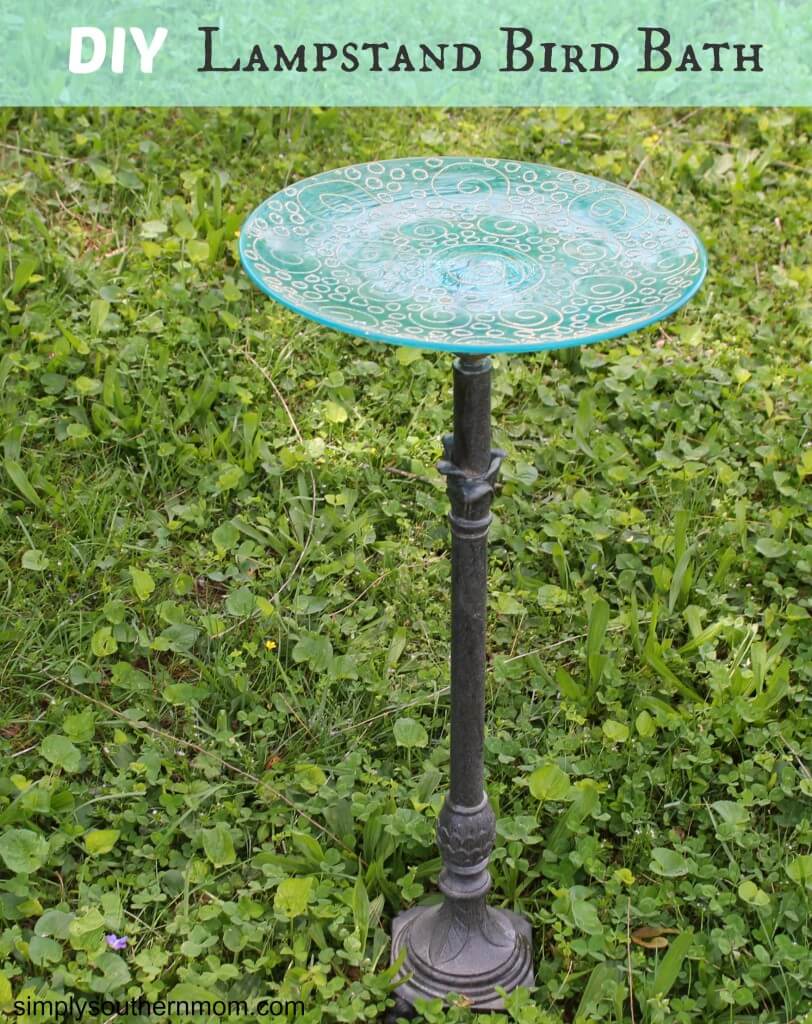 22. Vivid Blue Flower Bird Bath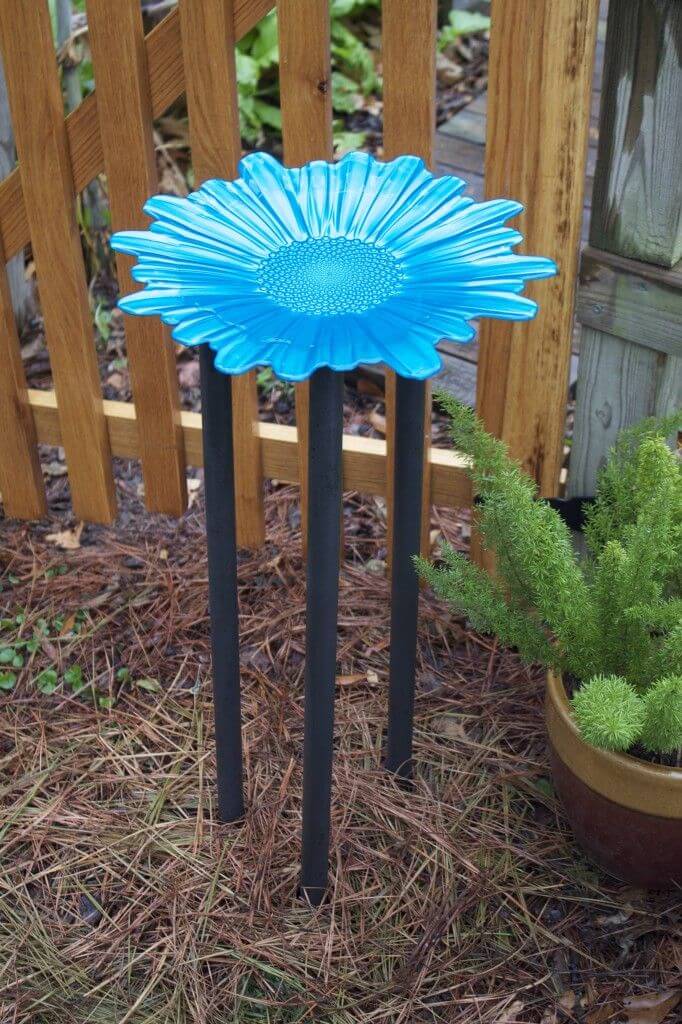 23. Three Bird Baths with Metal Stakes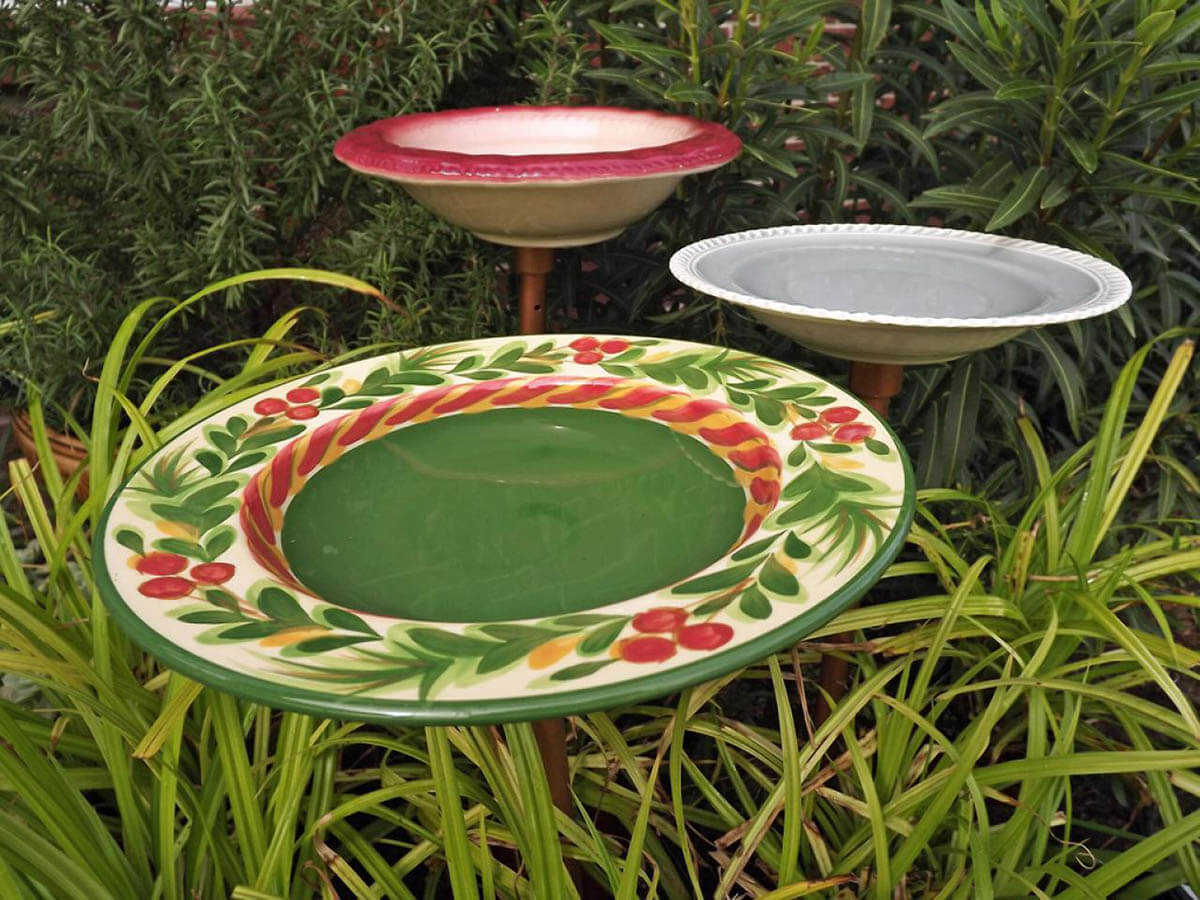 24. Hand Painted Bird Bath with Pots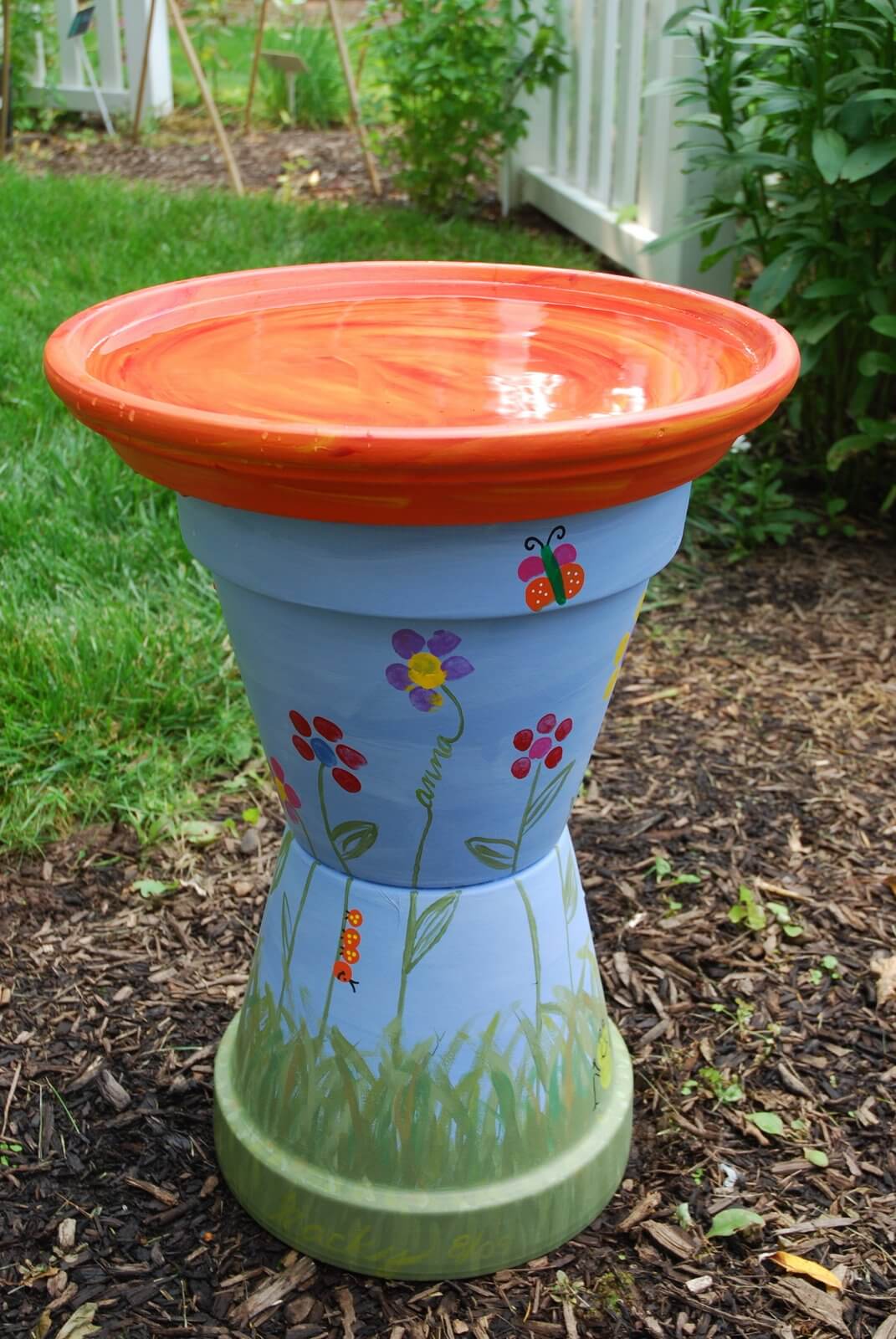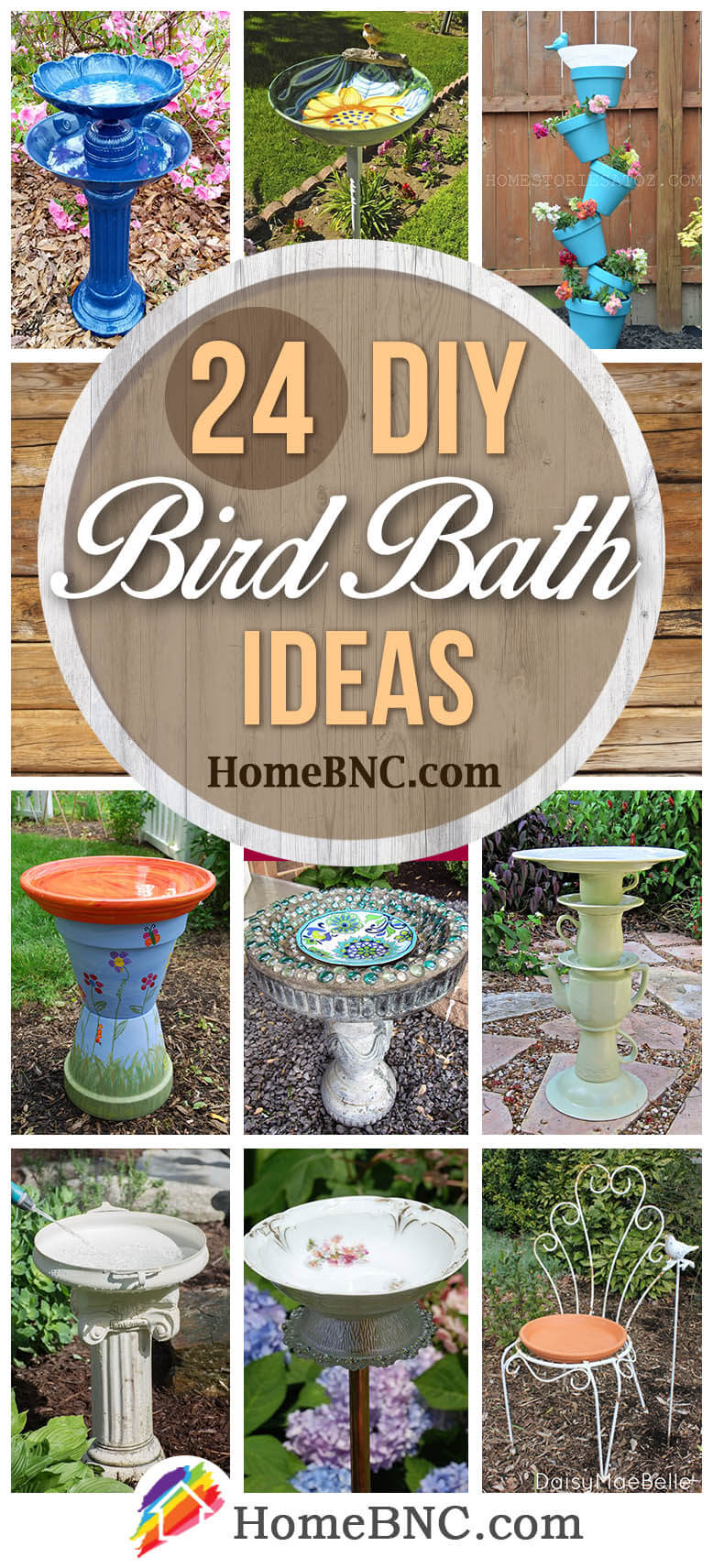 Our Favorite Outdoor Decor Sculptures to buy on Amazon