Songbirds are attracted to yards where fresh water is available. Make an inviting bath for your favorite birds and watch their numbers grow day by day. To make a DIY bird bath, all you need are a few simple materials and some creativity.
24 Easy and Beautiful DIY Bird Bath Ideas to Enhance Your Yard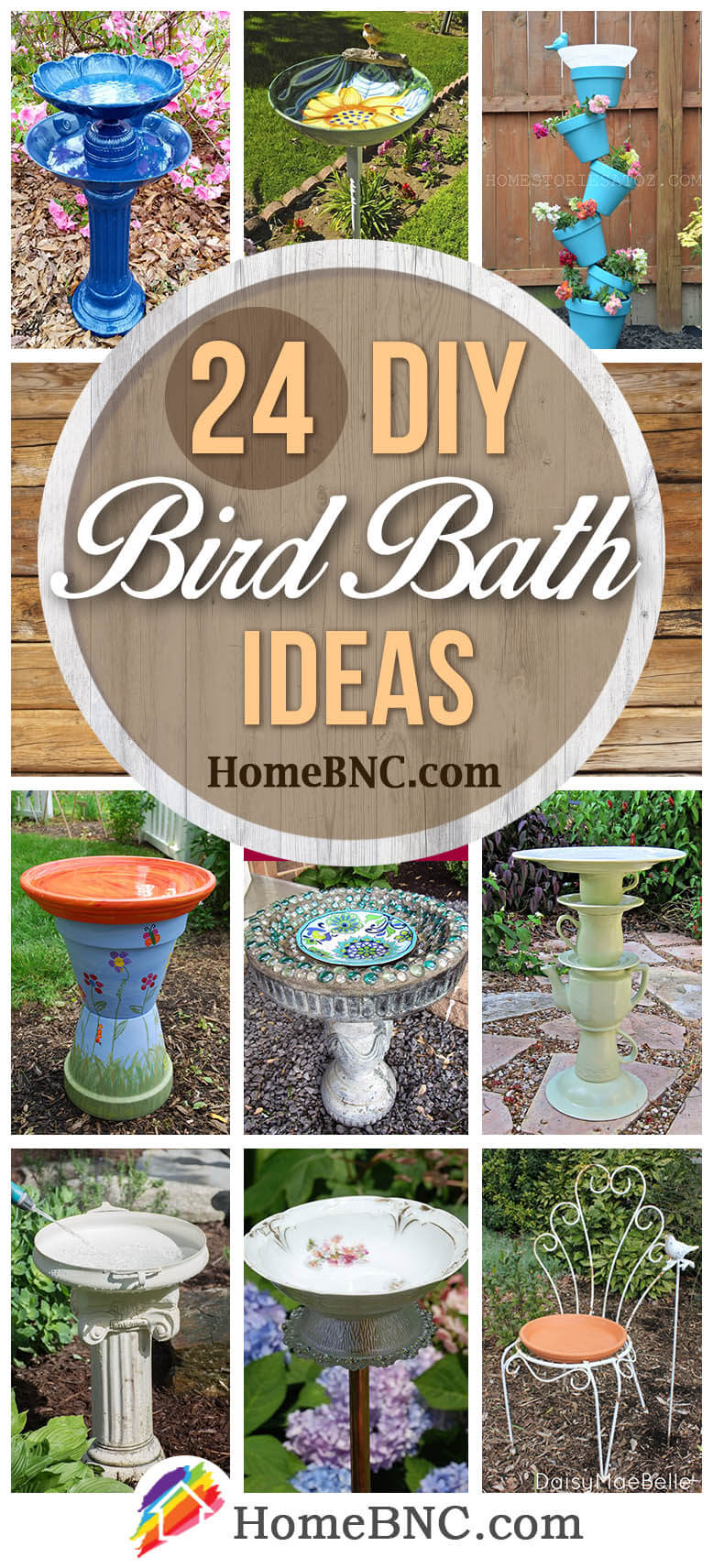 Upcycling old dishes and flower pots is an easy and fun way to make a bird bath at home. Simply attach the dishes with epoxy glue and paint them however you wish. You can stand your bird bath on an old candlestick or table leg, or sit it on top of a larger overturned plant pot.
A quirky idea for a bird bath is to put an old bathroom sink in your garden. This makes a roomy bath that the birds will love. The easiest bird bath comes when you place trash can lids on stacks of stones. This provides a unique industrial look to your yard. A more difficult idea which is still attainable is making concrete bird baths at home.
When you look around your house and garden with fresh eyes, you will find items that you can upcycle into a DIY bird bath. You can also visit the thrift store or a yard sale for materials.
1. Upcycled Two Tier DIY Bird Baths

2. Bird Bath Made From Planter and Pots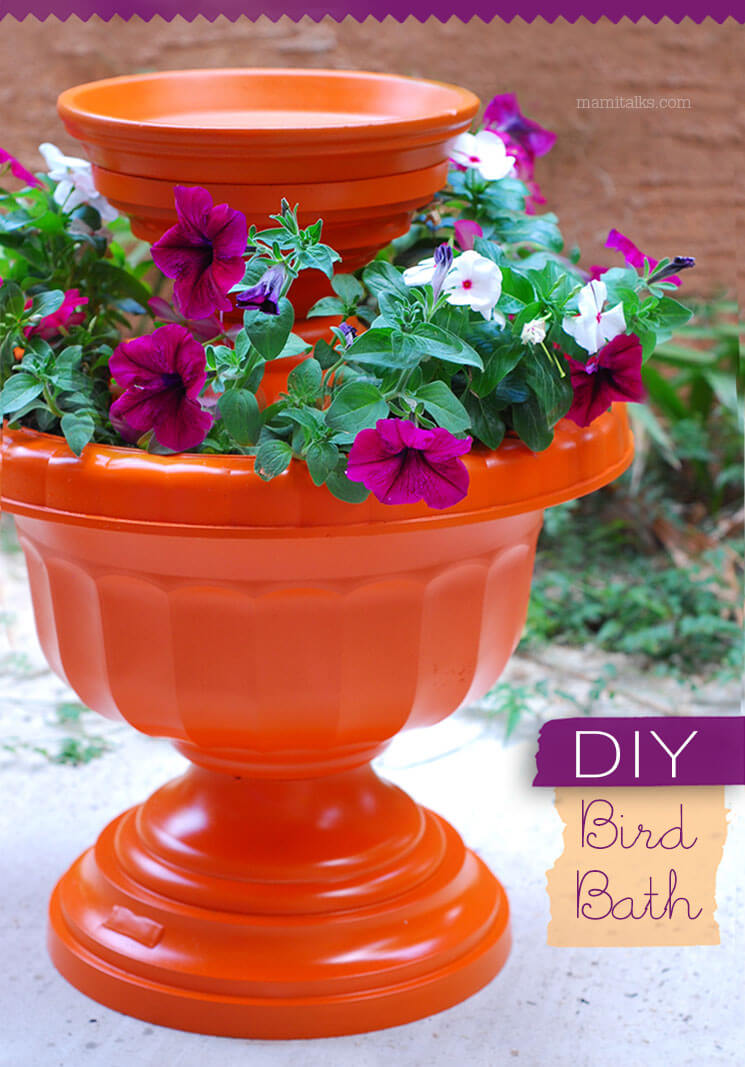 3. Old Bowl and Table Leg Bird Bath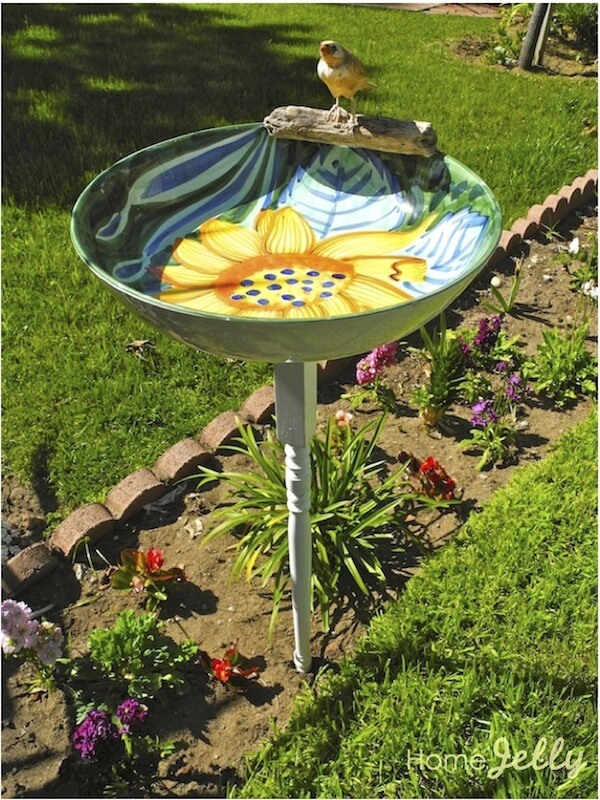 4. Bird Bath with Stacked Tea Set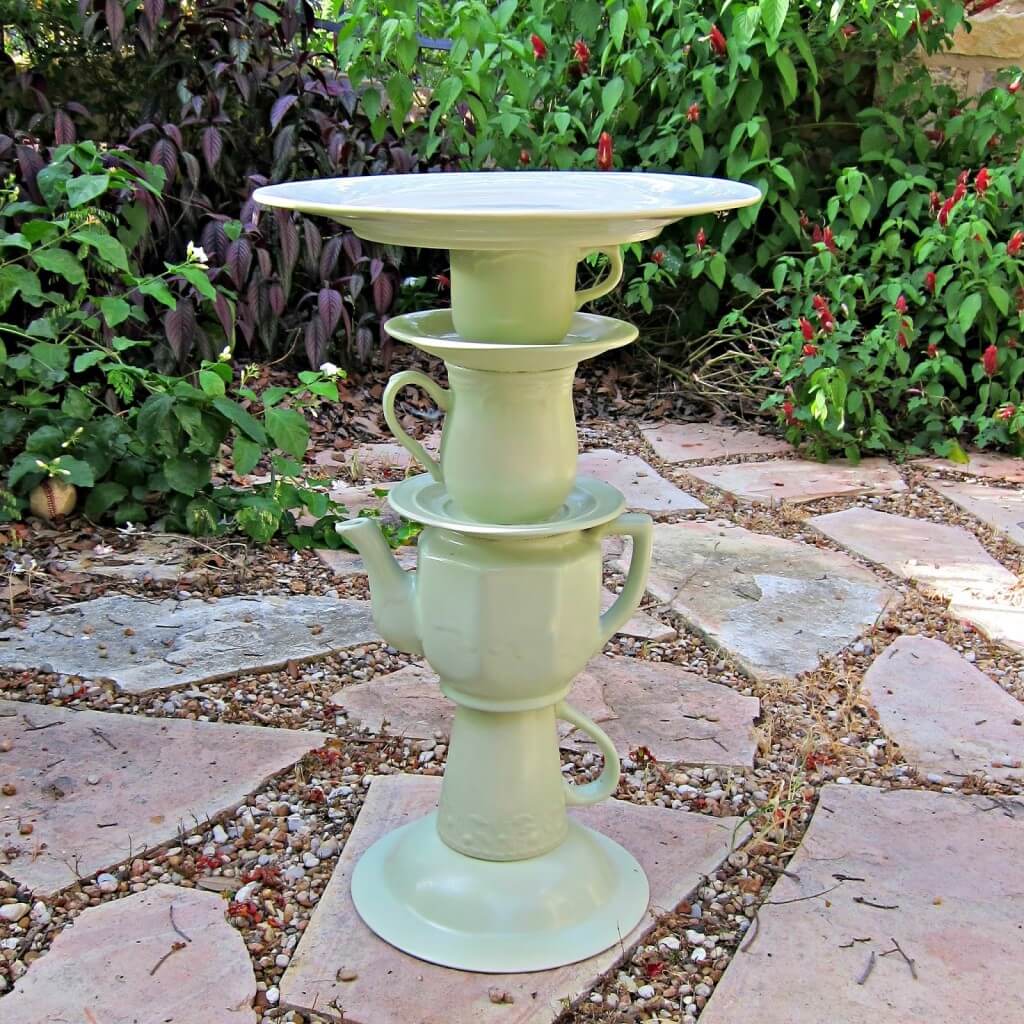 5. Concrete Bird Bath with Glass Jewels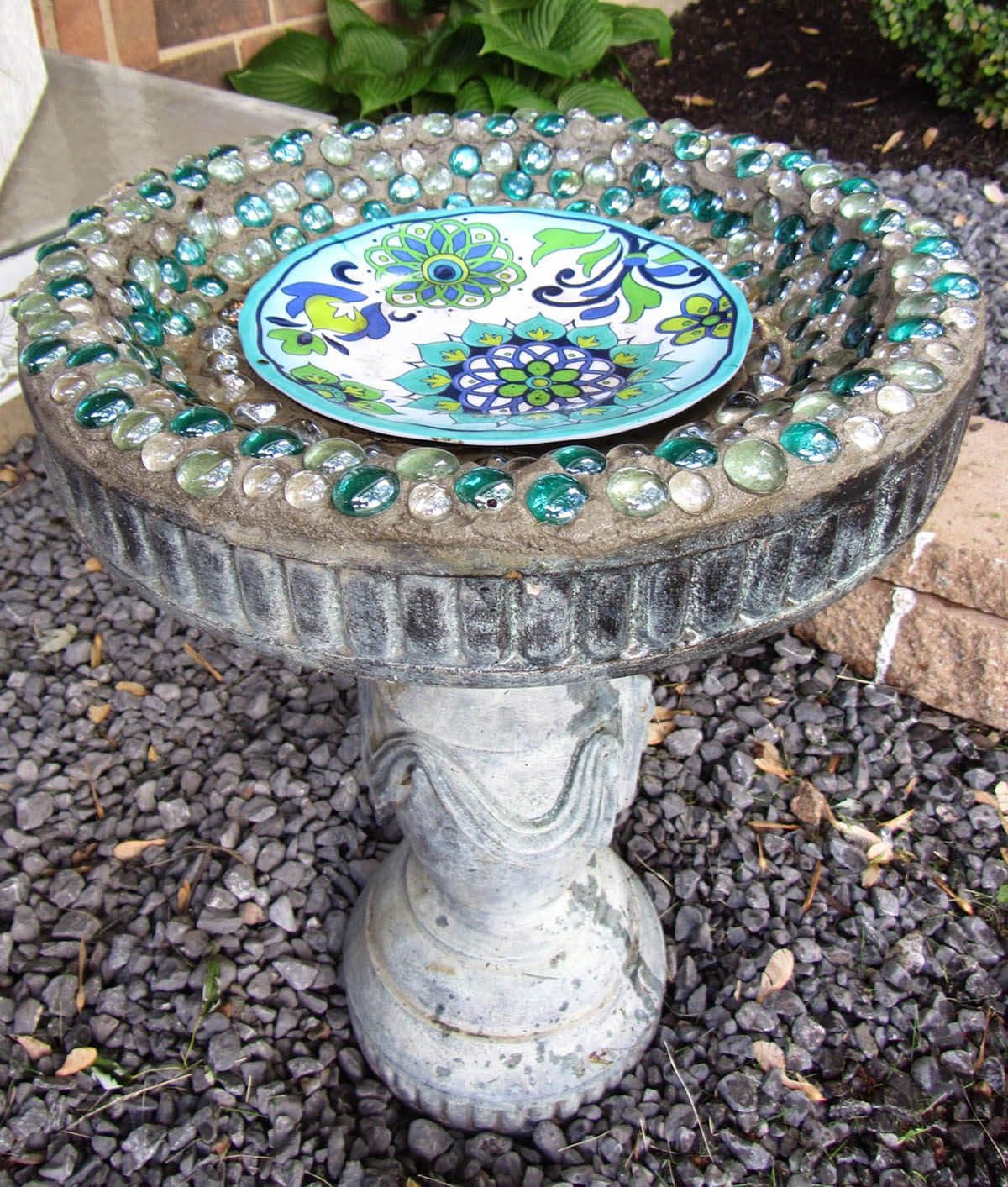 6. Tilted Flower Pot Arrangement with Bird Bath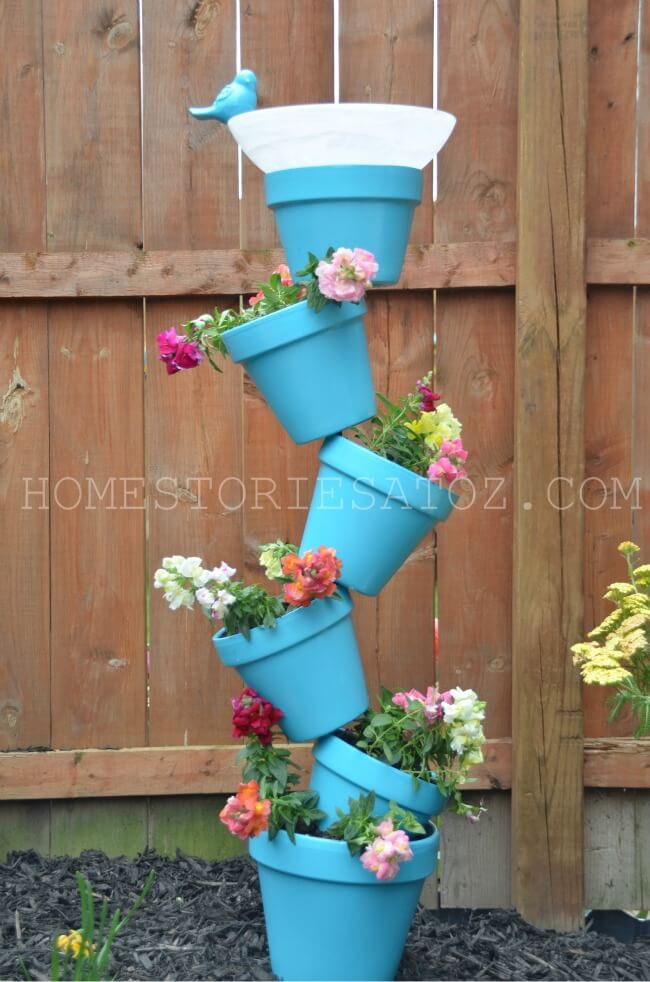 7. Easy DIY Bird Baths with Old Chairs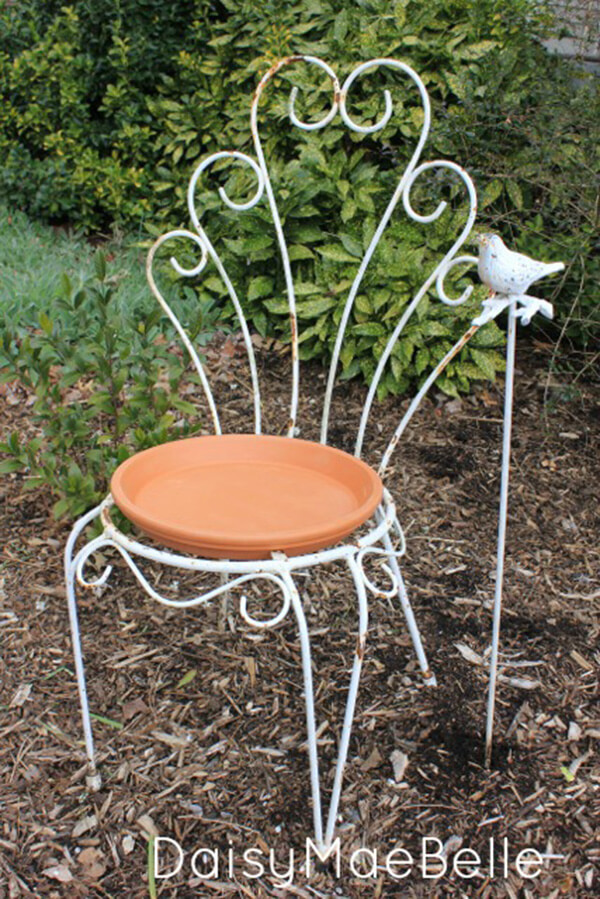 8. Pretty Vintage Dishes Used as a Bird Bath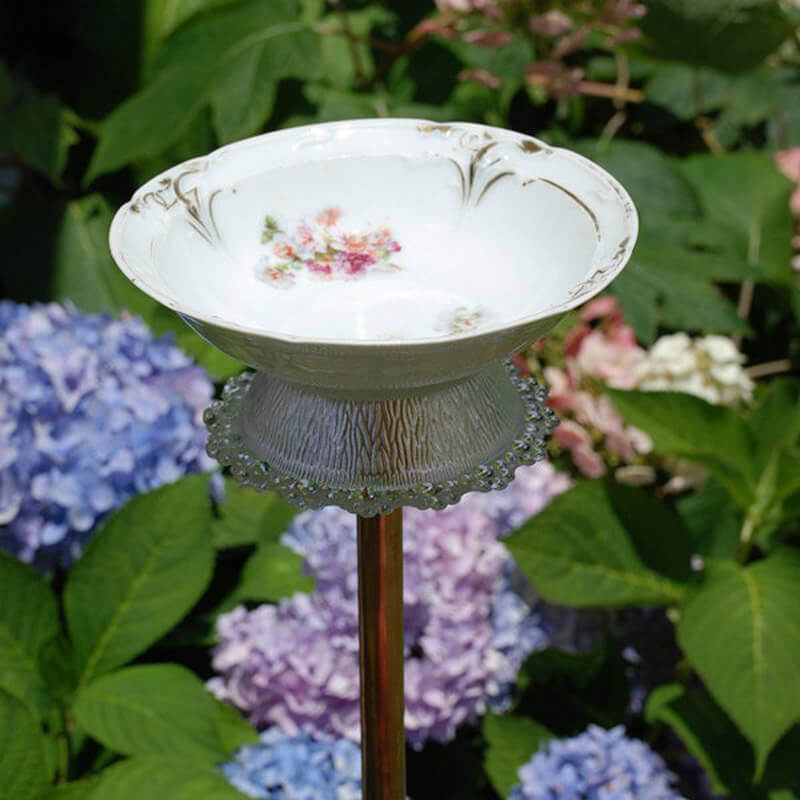 12. Grapevine Wreath Holding Terra Cotta Saucer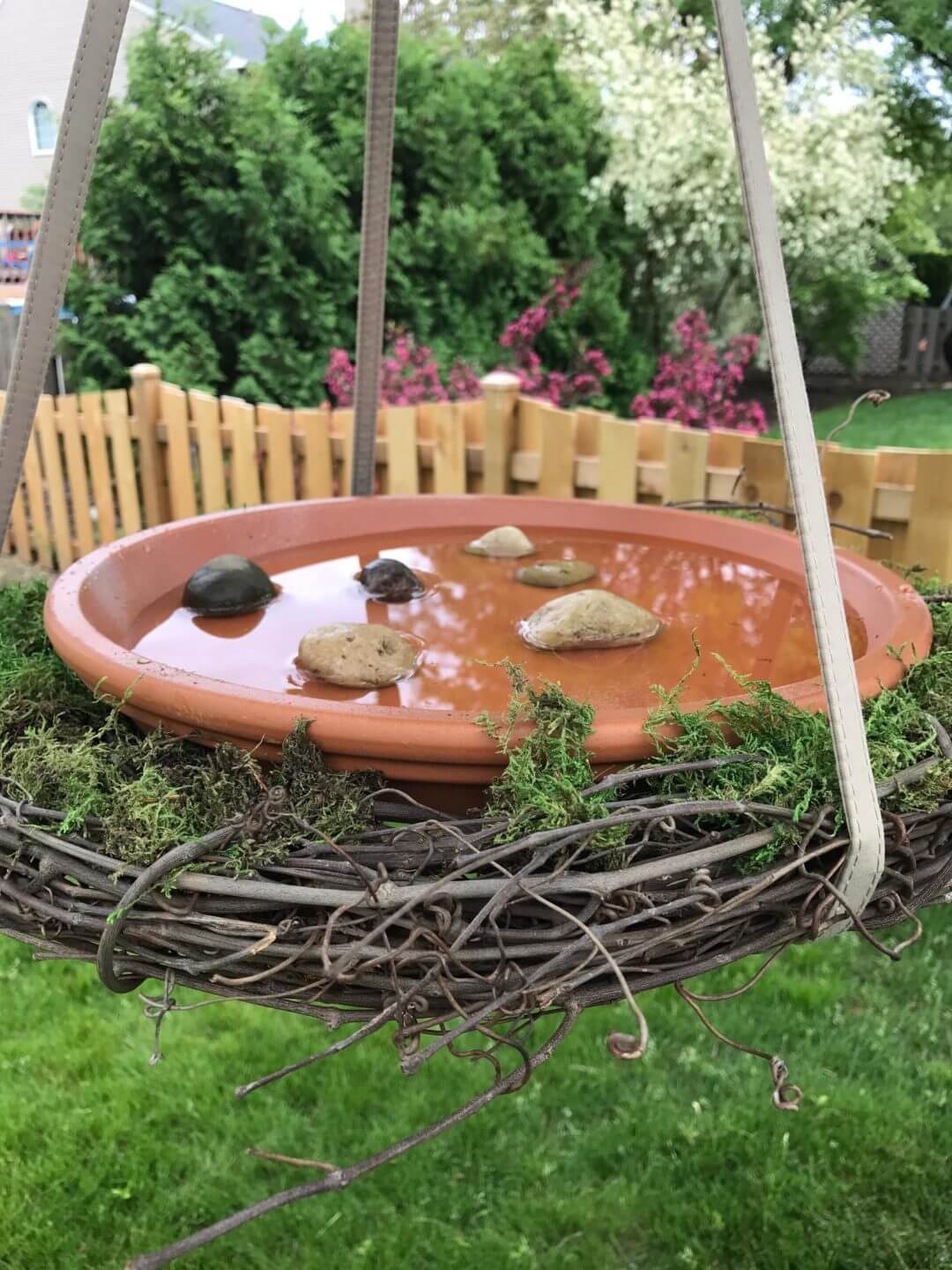 14. Easy DIY Bird Bath with Turned Over Pots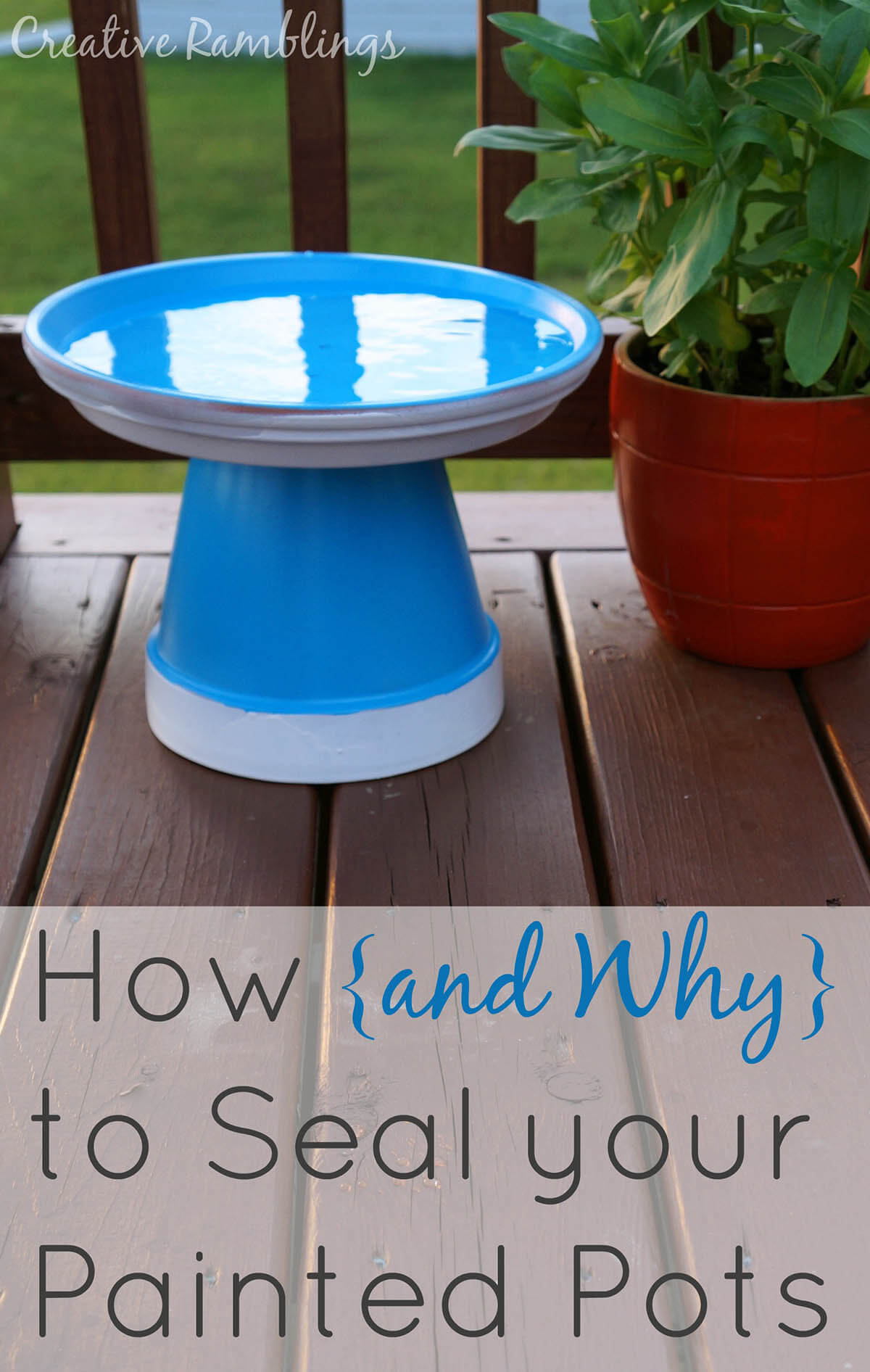 15. Saucer Sitting on a Tomato Cage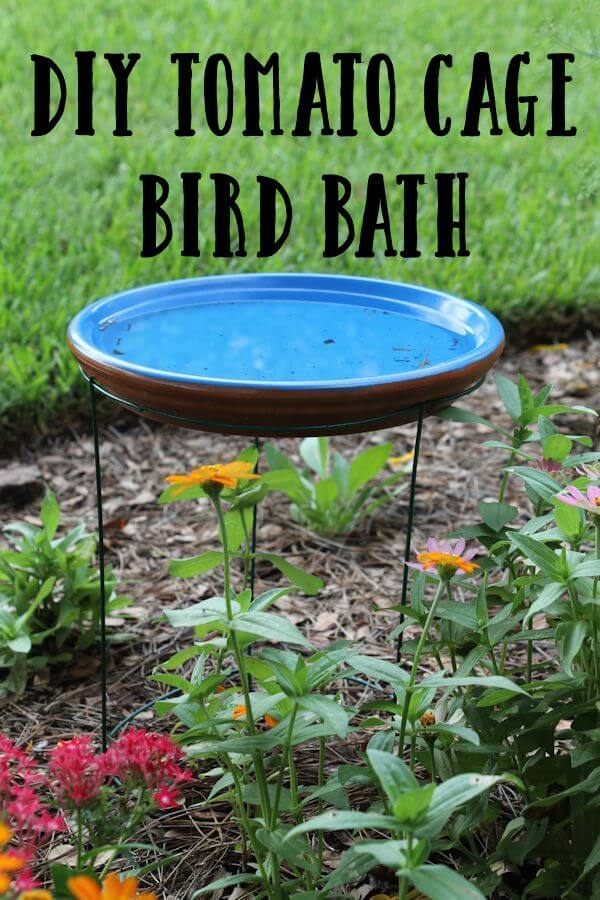 16. Upcycled Metal Dish on a Column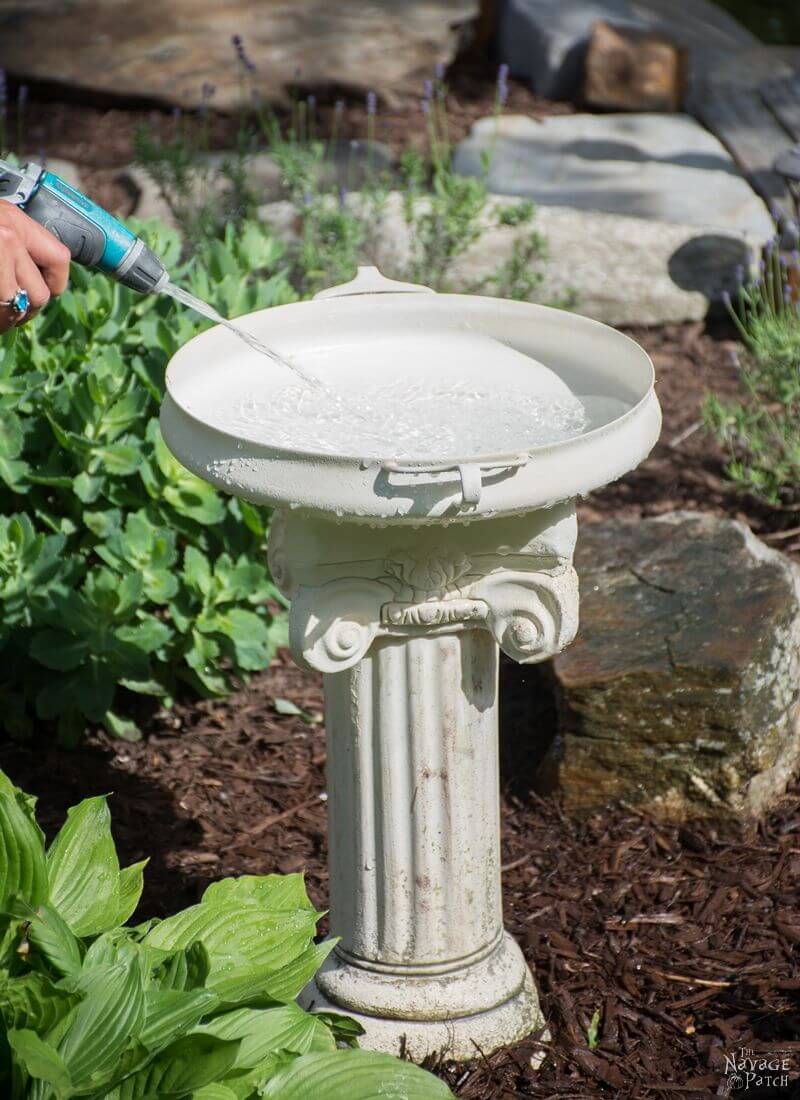 17. Vintage Candlestick and Metal Bird Bath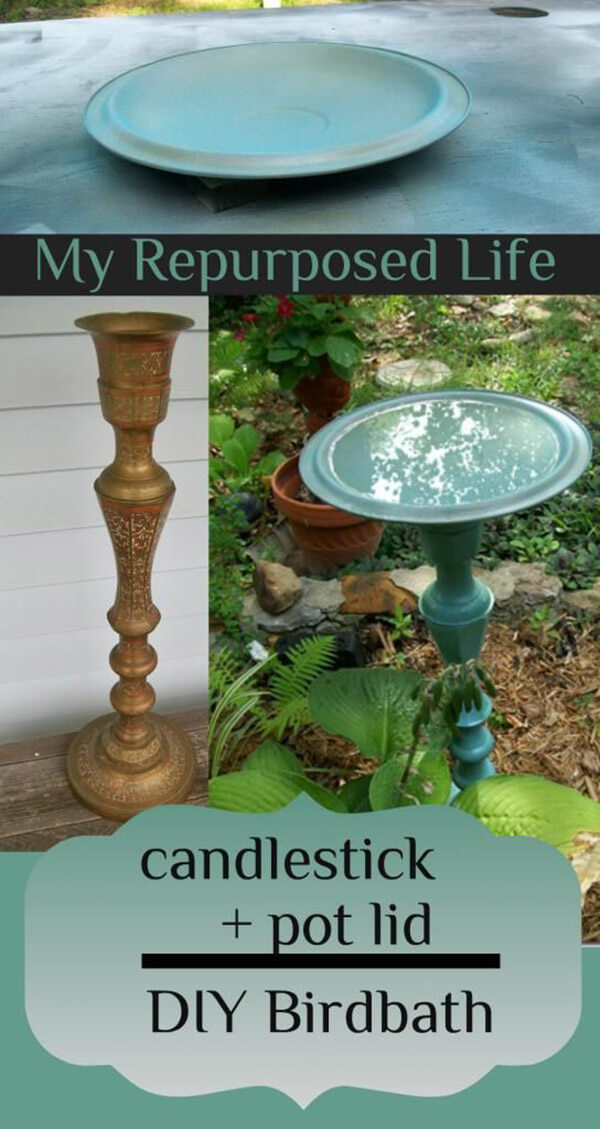 18. Adorable Hand Painted Child's Bird Bath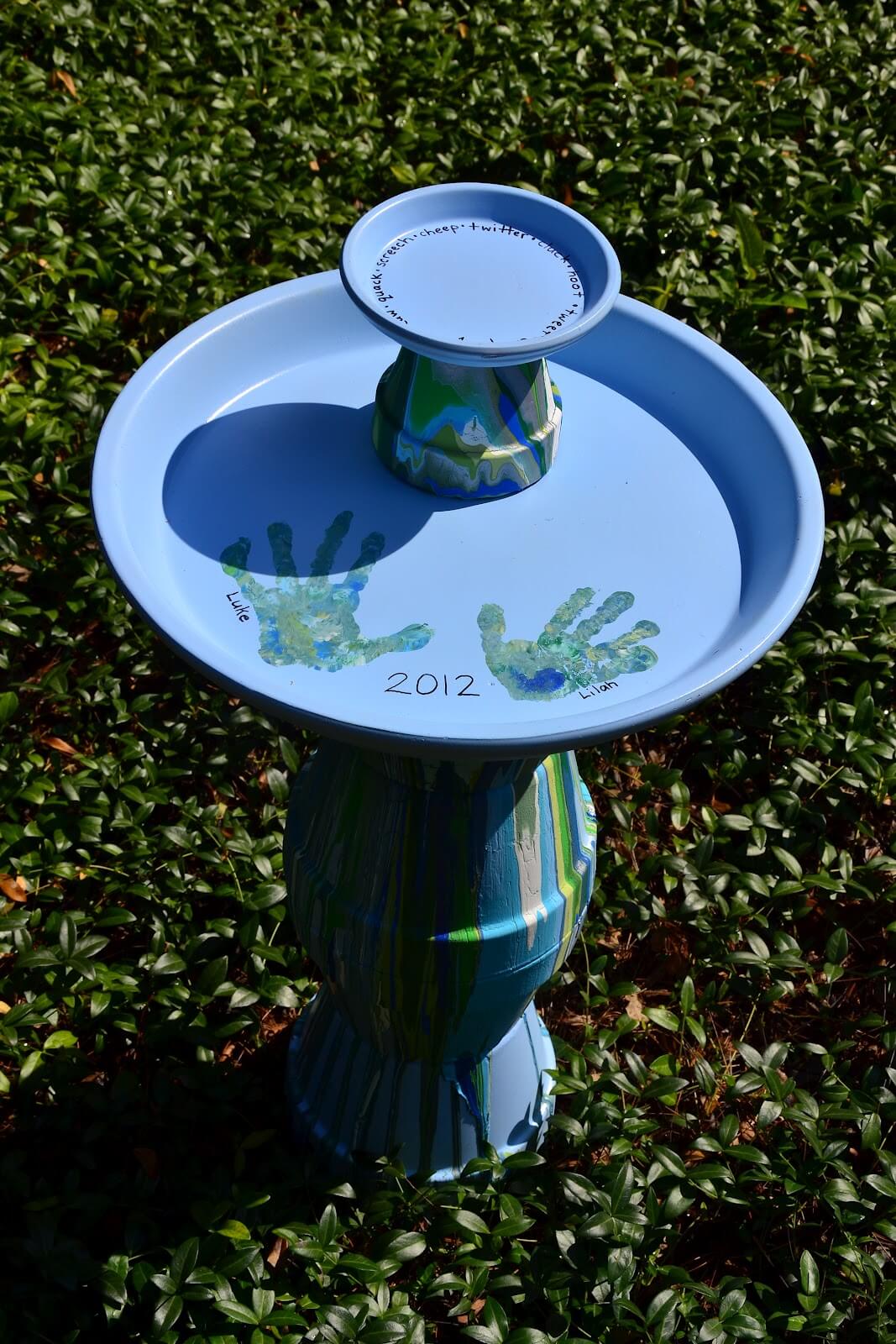 19. DIY Bird Baths with Poured Concrete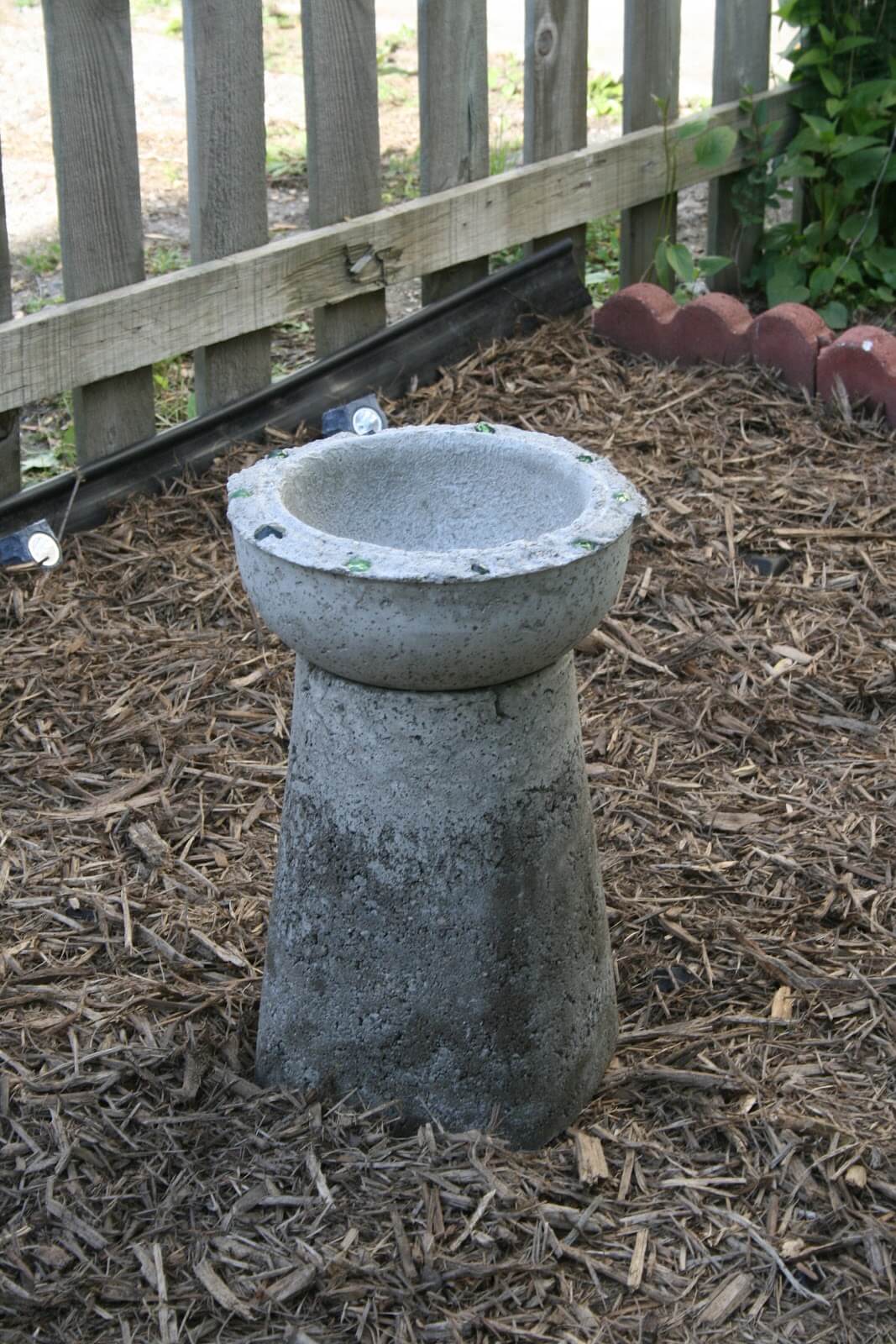 20. Recycled Bathroom Sink Bird Bath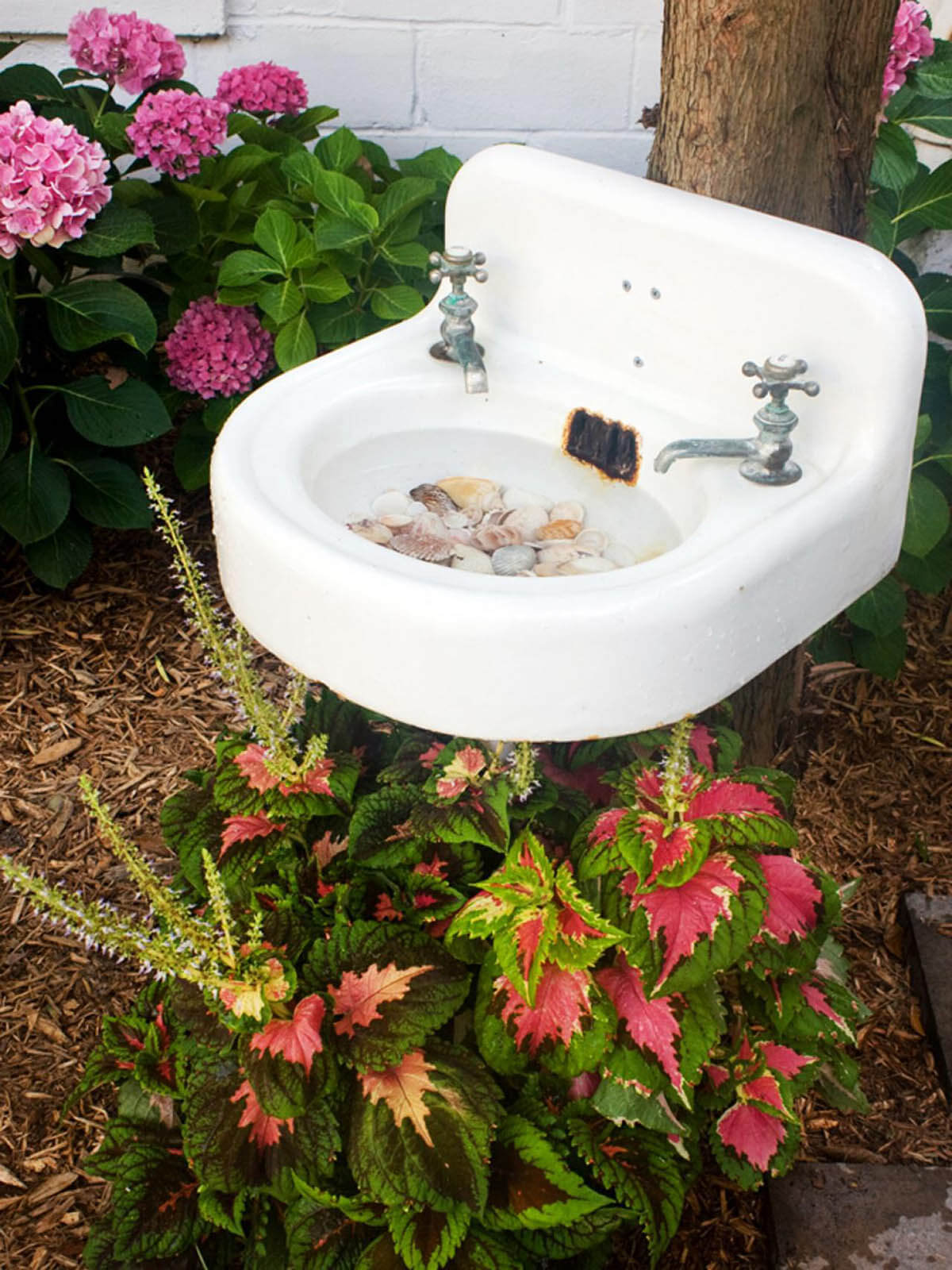 21. Repurposed Lamp Stand with Glass Dish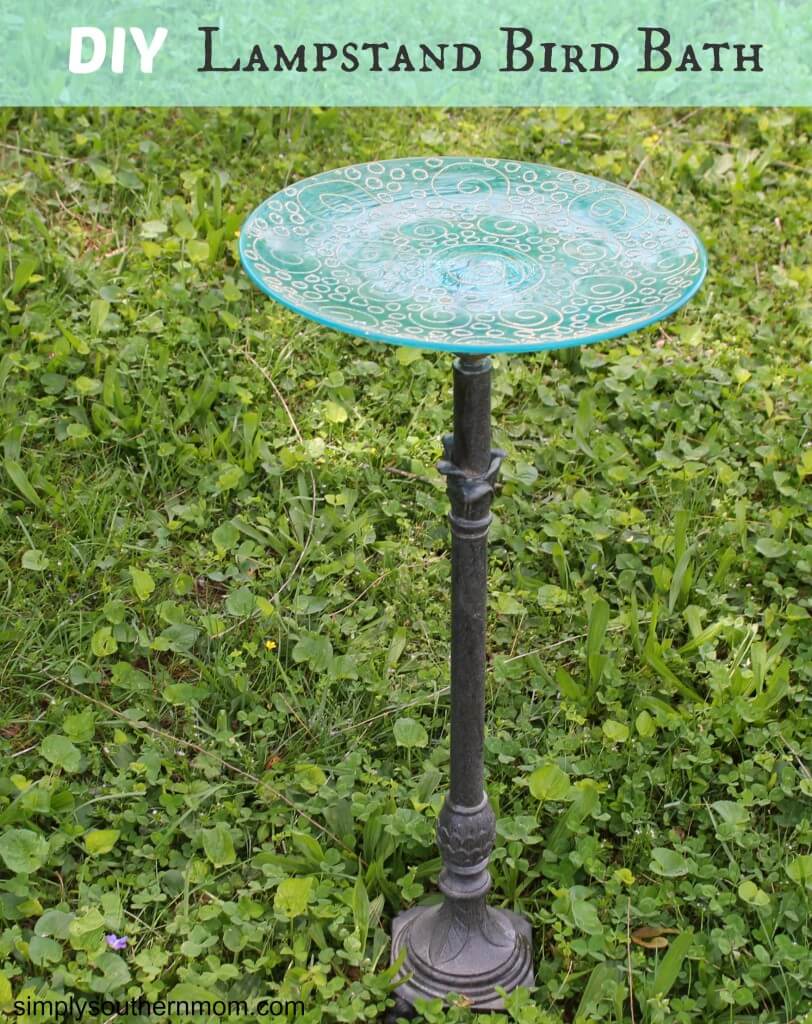 22. Vivid Blue Flower Bird Bath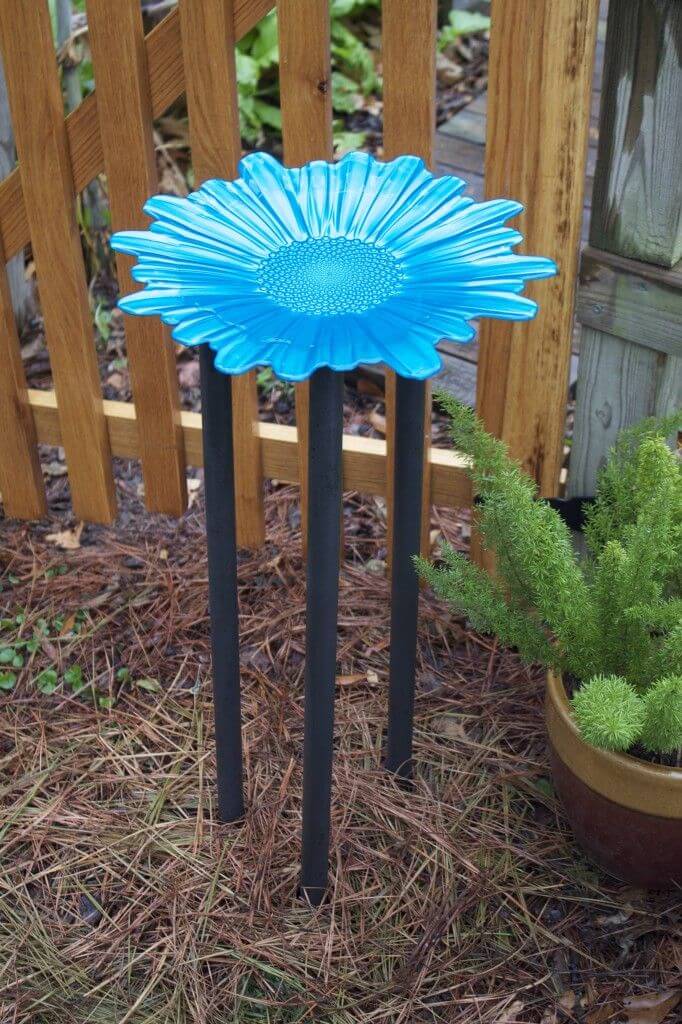 23. Three Bird Baths with Metal Stakes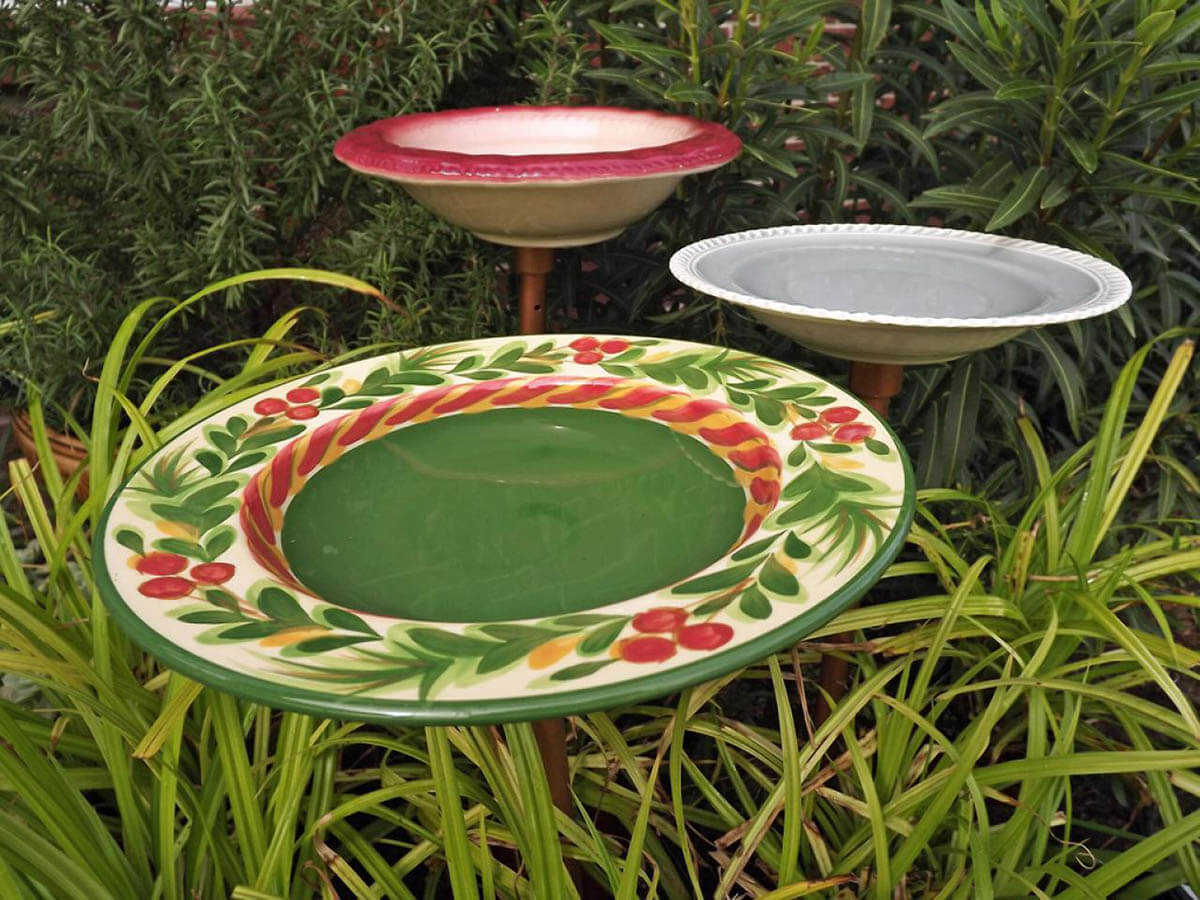 24. Hand Painted Bird Bath with Pots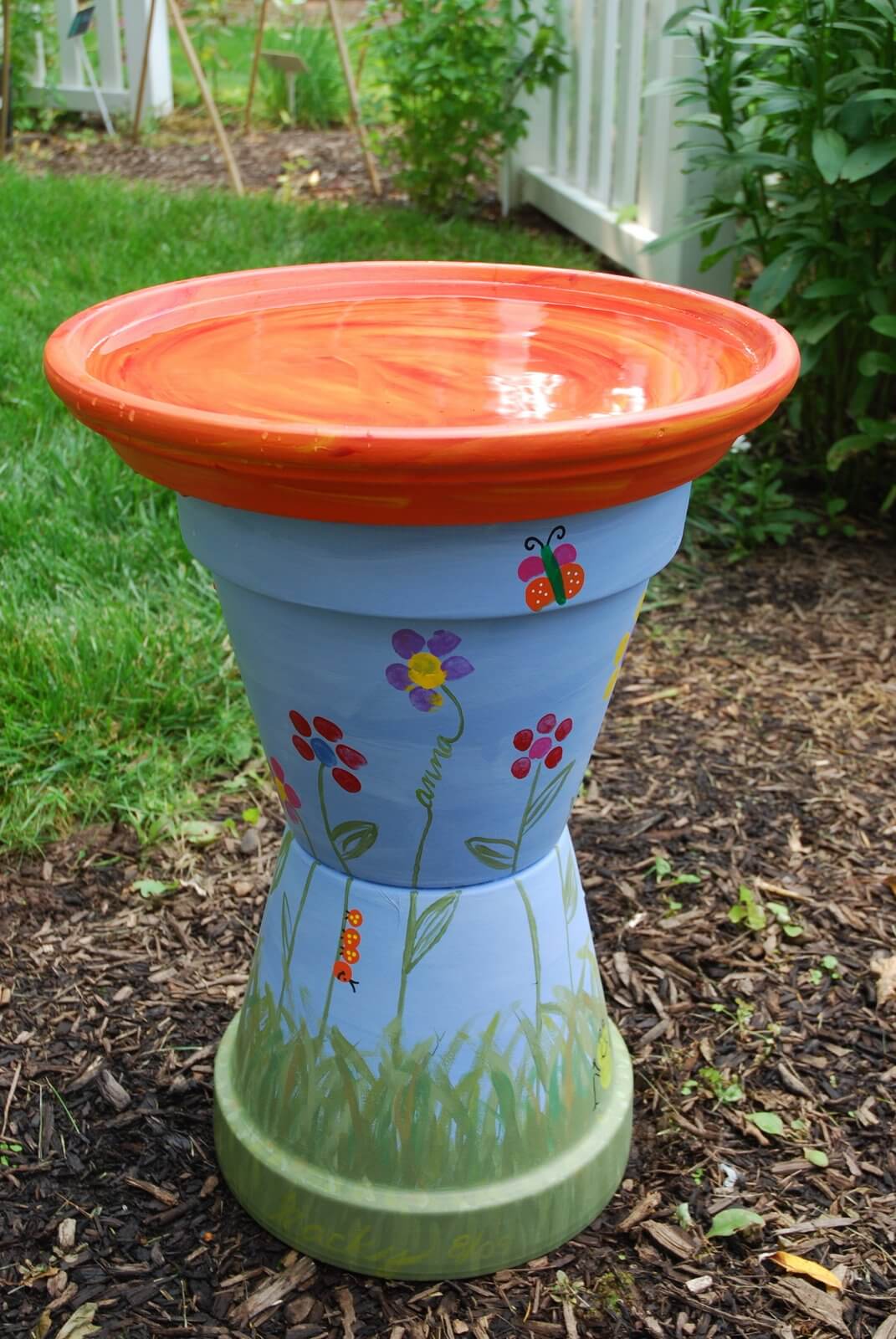 Our Favorite Outdoor Decor Sculptures to buy on Amazon