We all see the magazine spreads of extravagant Christmas parties. Who has the time or budget to put together these lavish table settings? If you love hosting a party that looks like a million dollars, but want to stay on budget, then you must see these DIY Christmas centerpiece ideas.
Charming DIY Christmas Centerpieces that Won't Break the Bank
With styles from classic candy cane bouquet holders to unique woodland scenes for your farmhouse table, this list provides you with an amazing array of elegant Christmas centerpieces that won't break the bank. Check out the oh-so-simple uses of table salt in some of these glittery, fun, white and metallic arrangements. Not only are these groupings lovely to look at, many of them boast aromatic plant choices that fill your home with the Christmas spirit.
No more are you hampered by a boring Christmas color theme, these creative ideas will have your wheels turning to bring holiday beauty to your table that is in keeping with your own unique style. There are abundant ideas for up-cycled materials, jars and containers that you already own and freshly cut greenery from your own yard.
Frugal doesn't have to be frumpy. These ideas include dollar store items, but with your creativity you'll transform them into stylish table settings that look magazine worthy. With easy directions and tips from top decorators, enjoy planning your next holiday party by choosing a DIY Christmas centerpiece from this creative list.
1. Candles Aglow with Sparkling Woodland Accents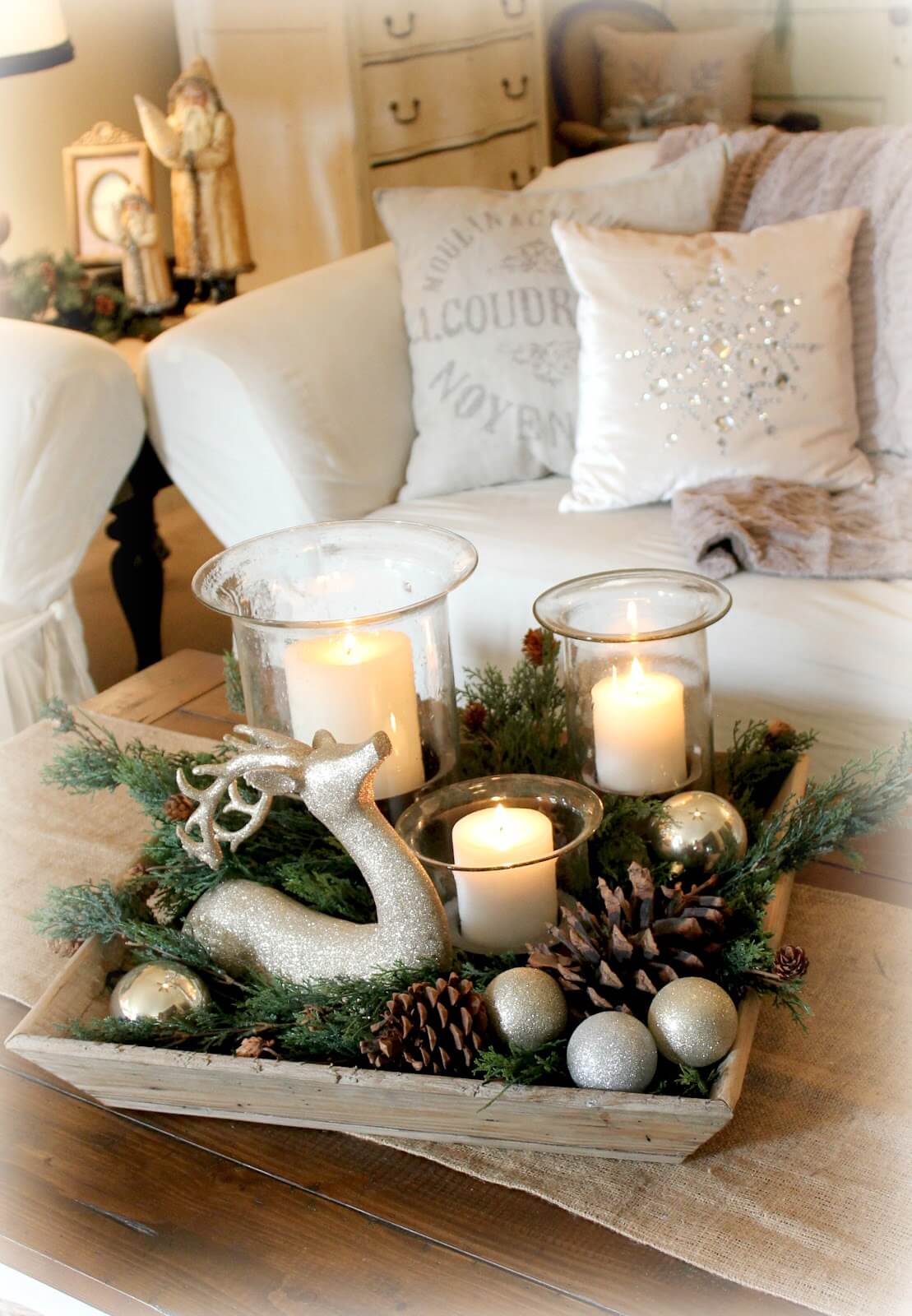 Credit and DIY project details: designrulz.com
2. Farmhouse Christmas Trees and Cranberries Masterpiece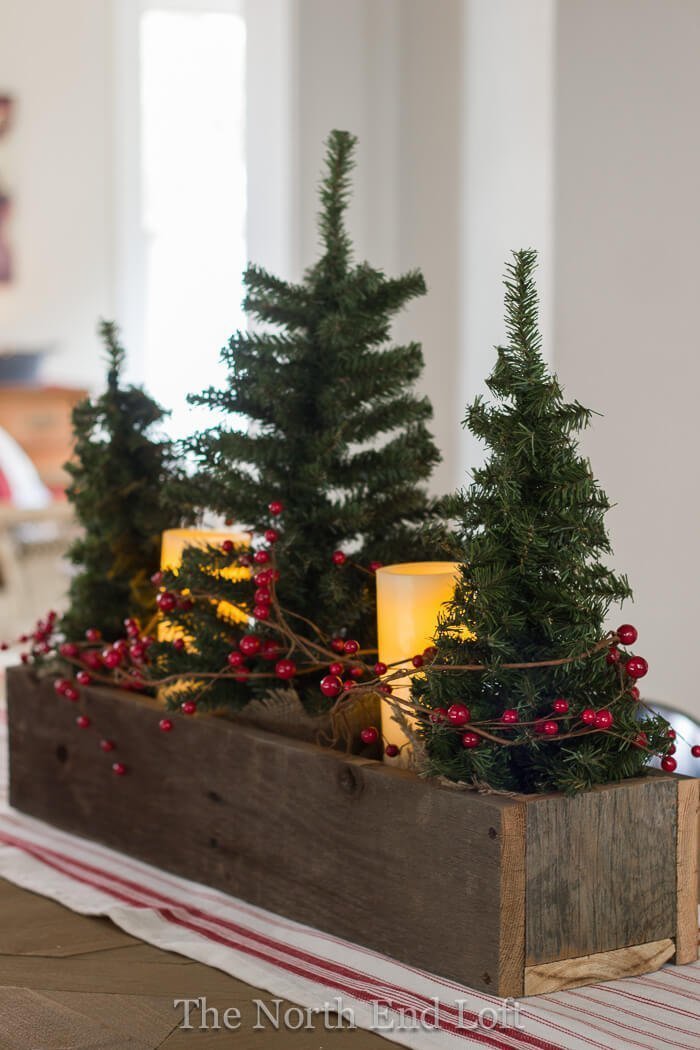 Credit and DIY project details: thenorthendloft.com
3. Elegant Cranberry and Hydrangea Christmas Centerpiece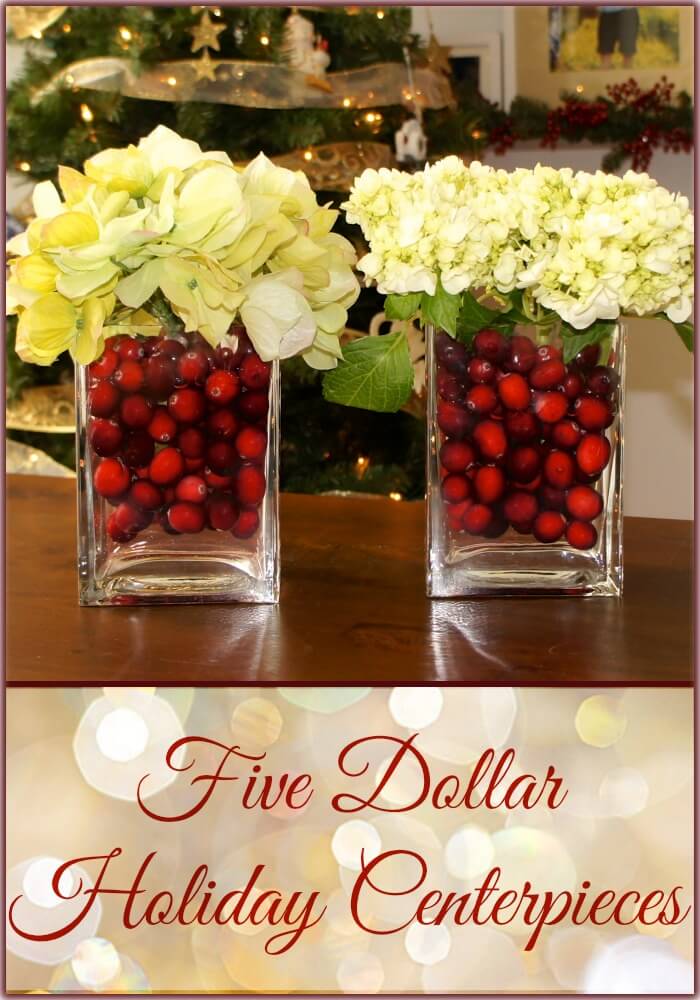 Credit and DIY project details: clingks.com
4. Bling Crystal Bowls of Glittering Ornaments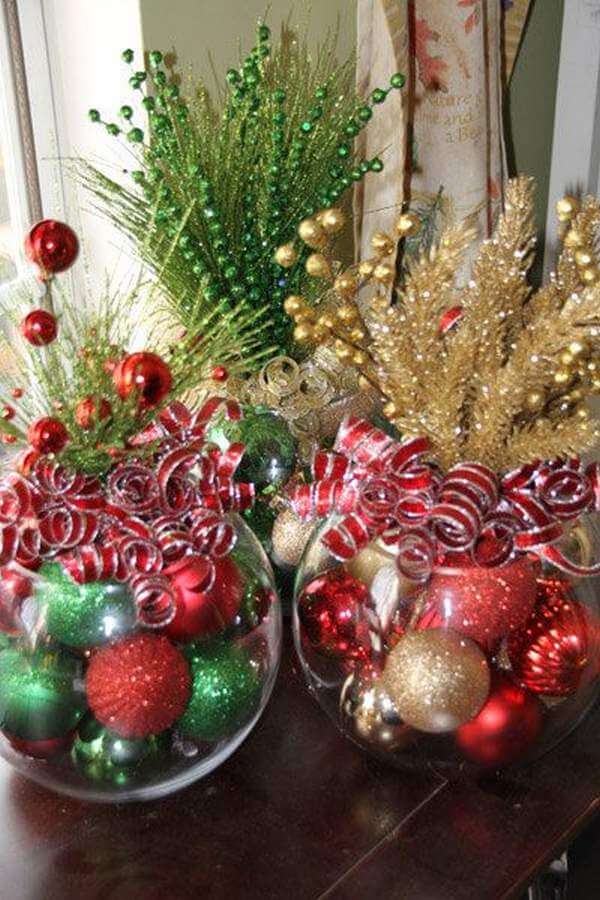 Credit and DIY project details: stylishtrendy.com
5. Burning Bright DIY Centerpiece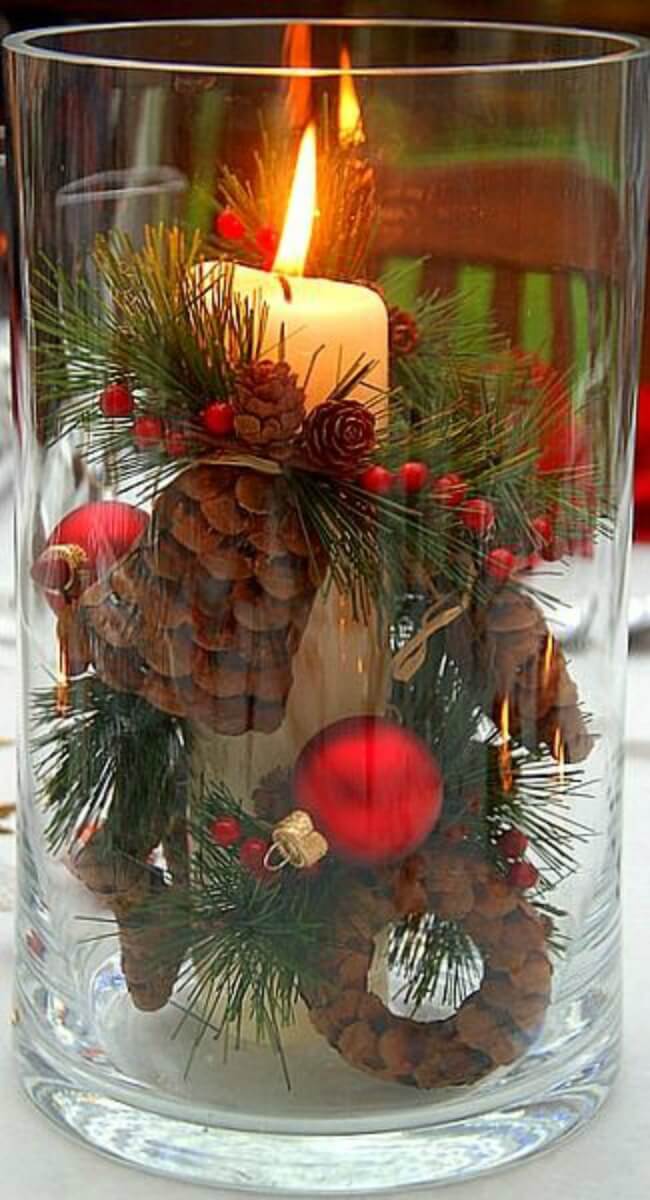 Credit and DIY project details: blogdany.com
6. Mason Jar Farmhouse Elegance Table Décor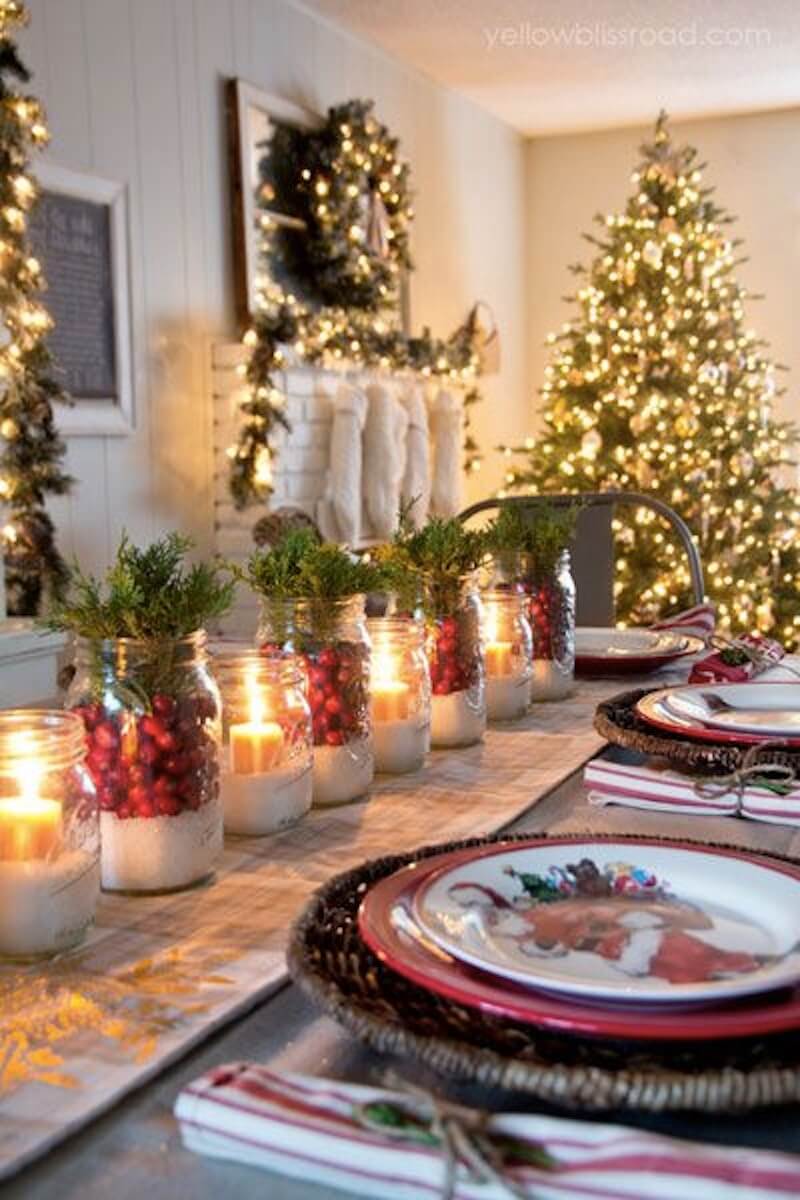 Credit and DIY project details: bendut.com
7. Floating Flames Cranberry Holiday Decorations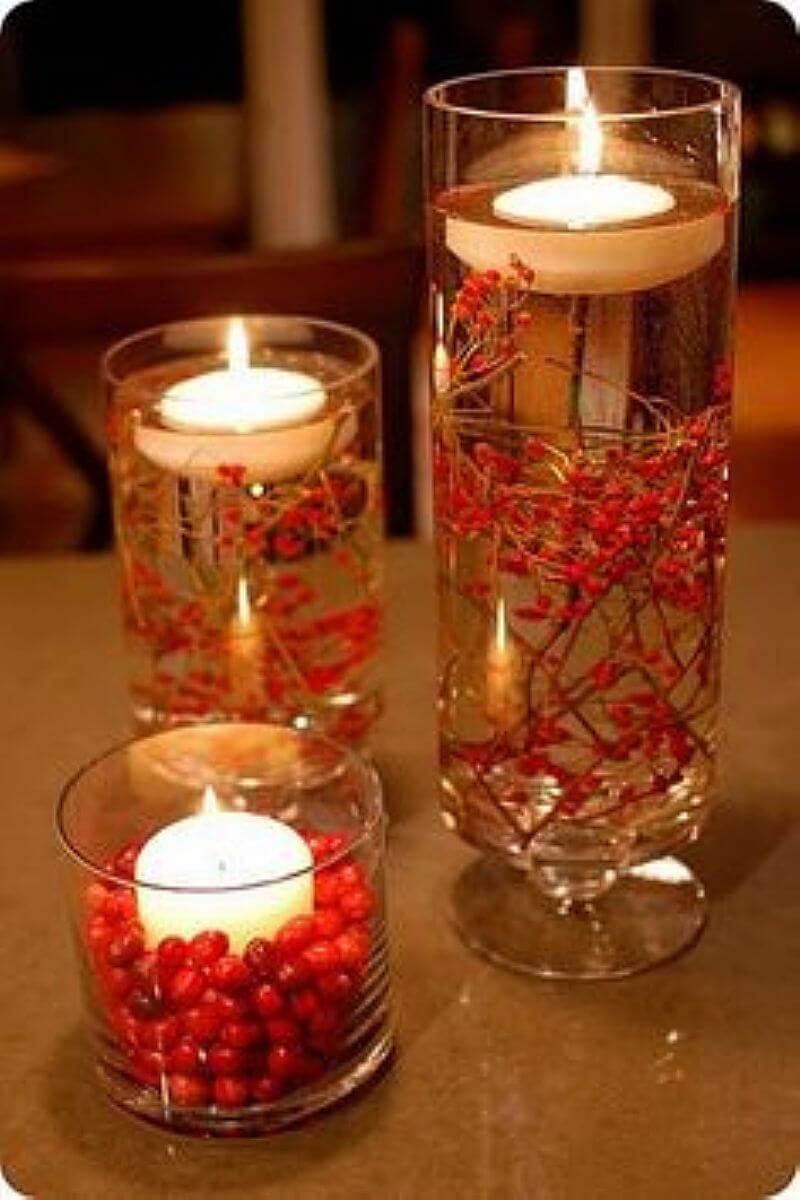 Credit and DIY project details: vazlon.com
8. Snow Dusted Winter Wonderland Pedestal Pillar Candle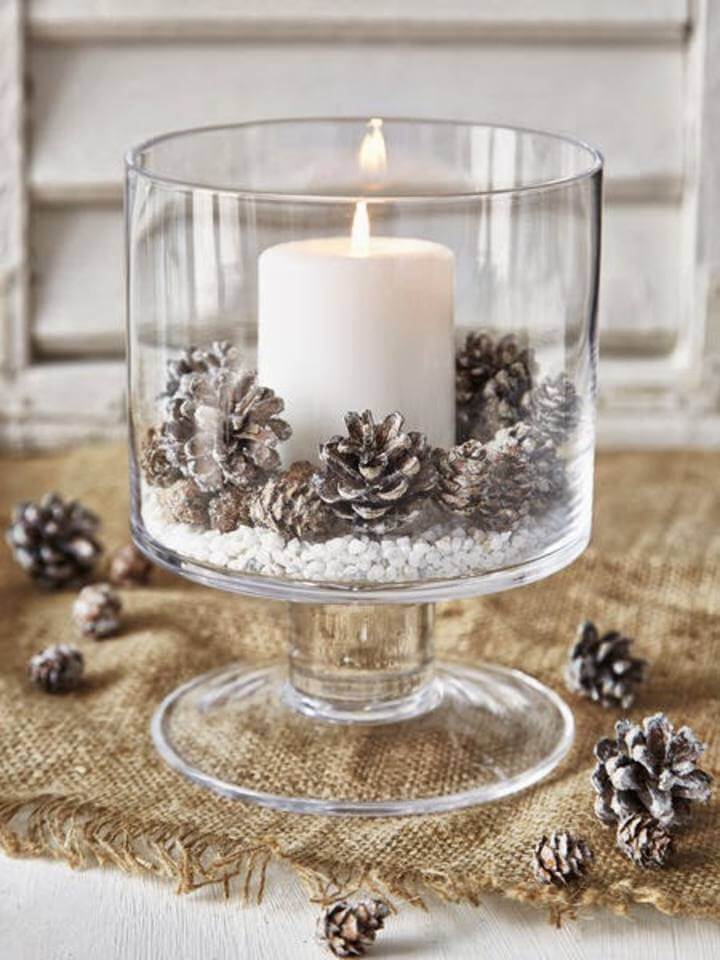 Credit and DIY project details: farodevigo.es
9. Crystalline Winter Wonderland Trio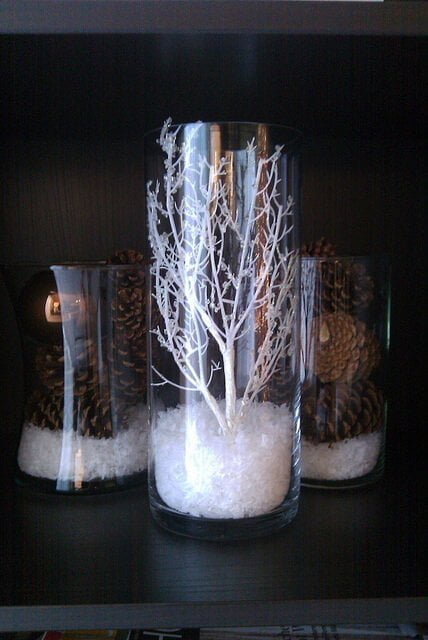 Credit and DIY project details: nyclq-focalpoint.blogspot.com
10. Fragrant Boughs and Rustic Crate Table Arrangement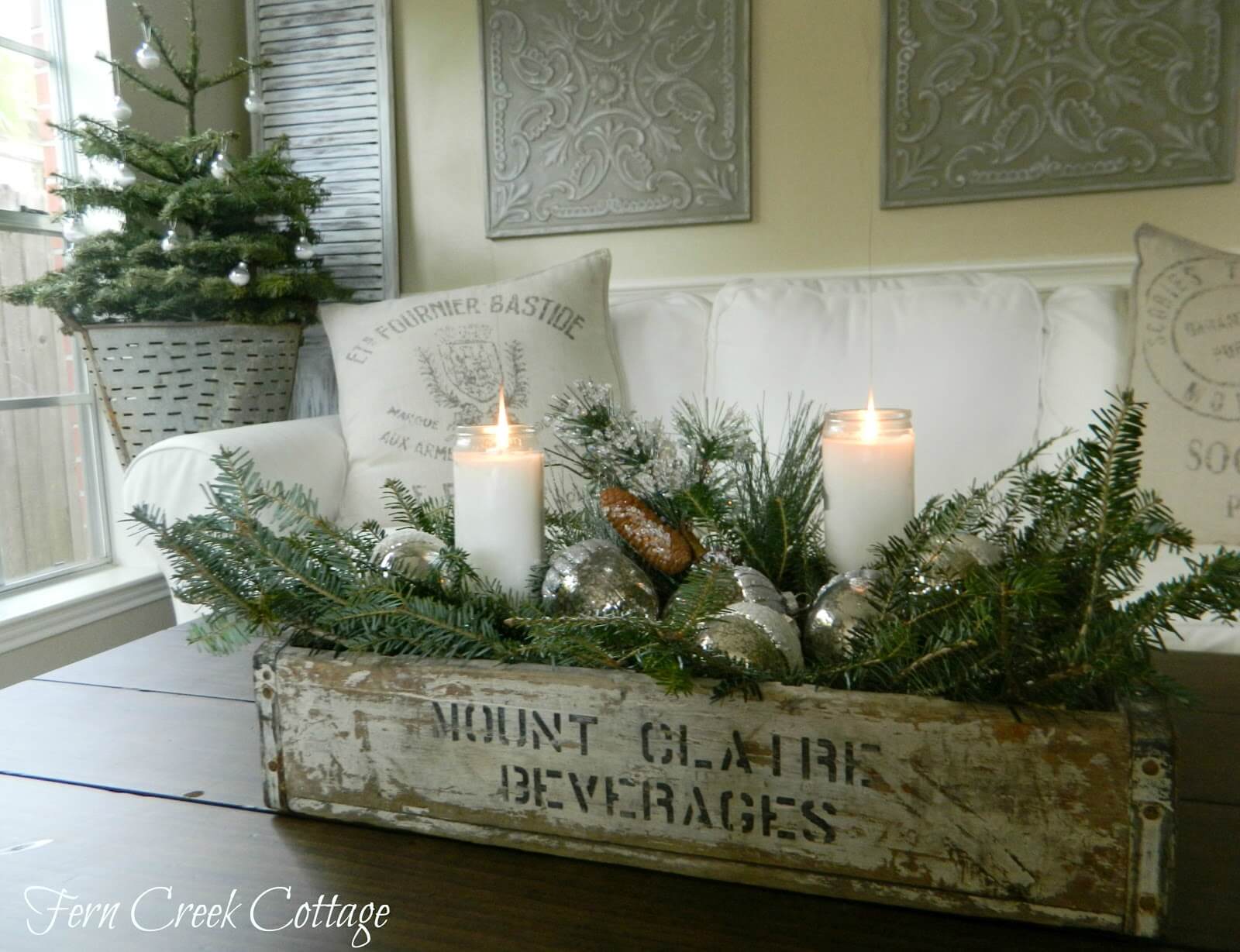 Credit and DIY project details: fusillacreativa.it
11. Easy Elegant Berry DIY Christmas Centerpiece Design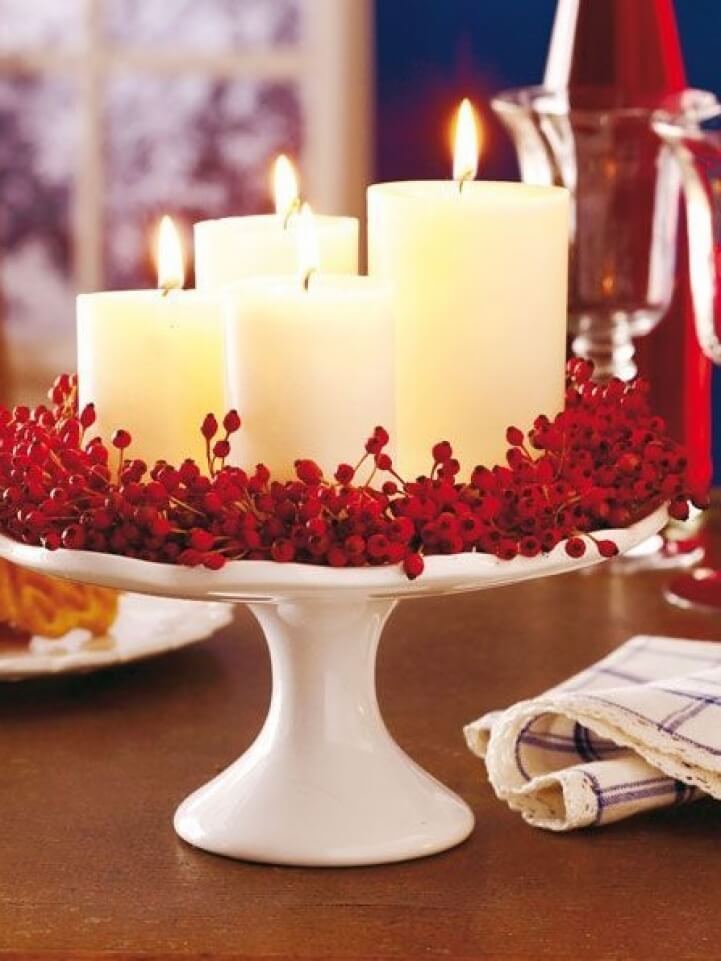 Credit and DIY project details: moodnekodu.delfi.ee
12. Romantic Silver Frosted Christmas Centerpieces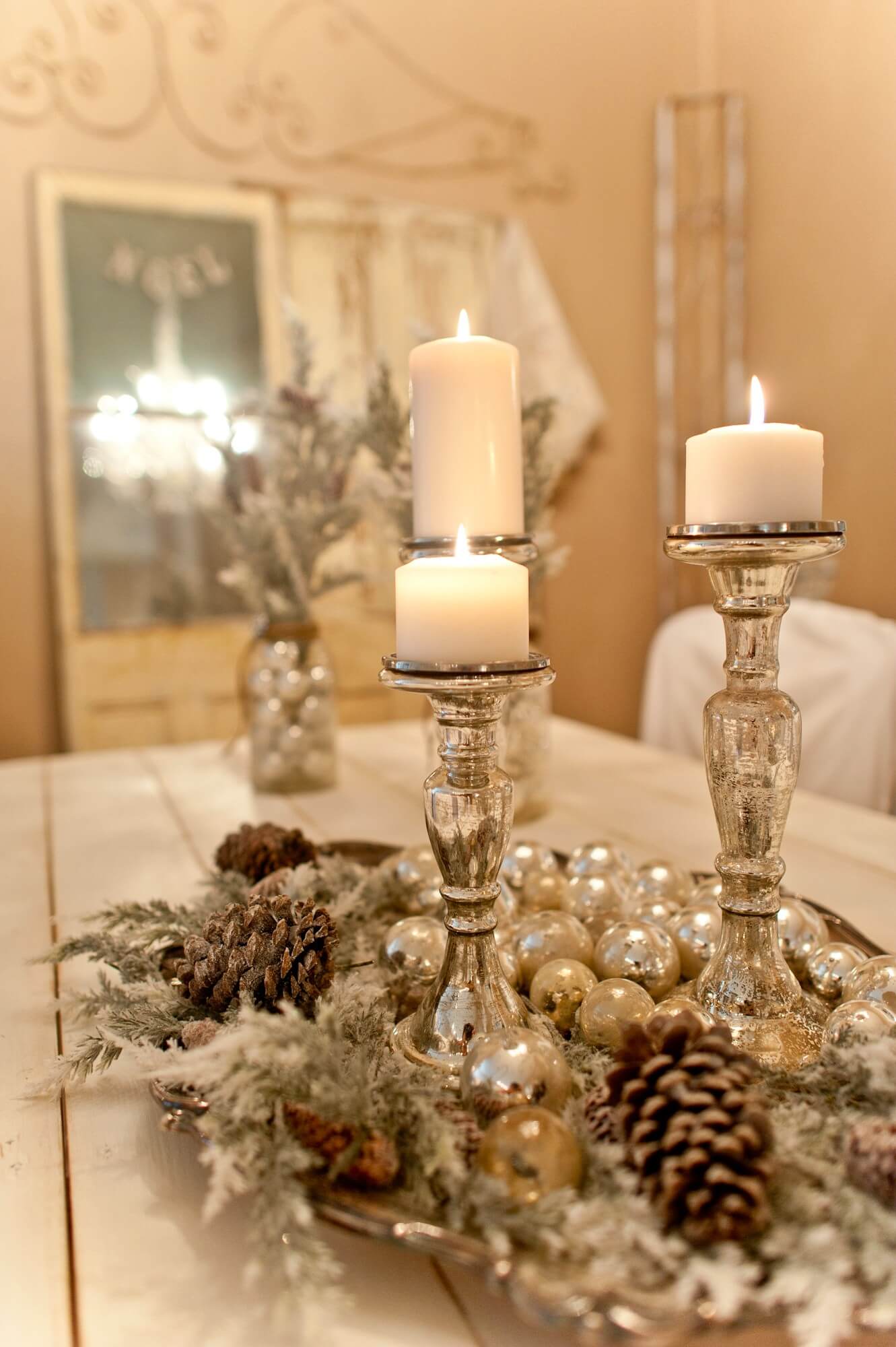 Credit and DIY project details: juliatesta.com
13. Fresh Layered Berry Candle Compote Arrangement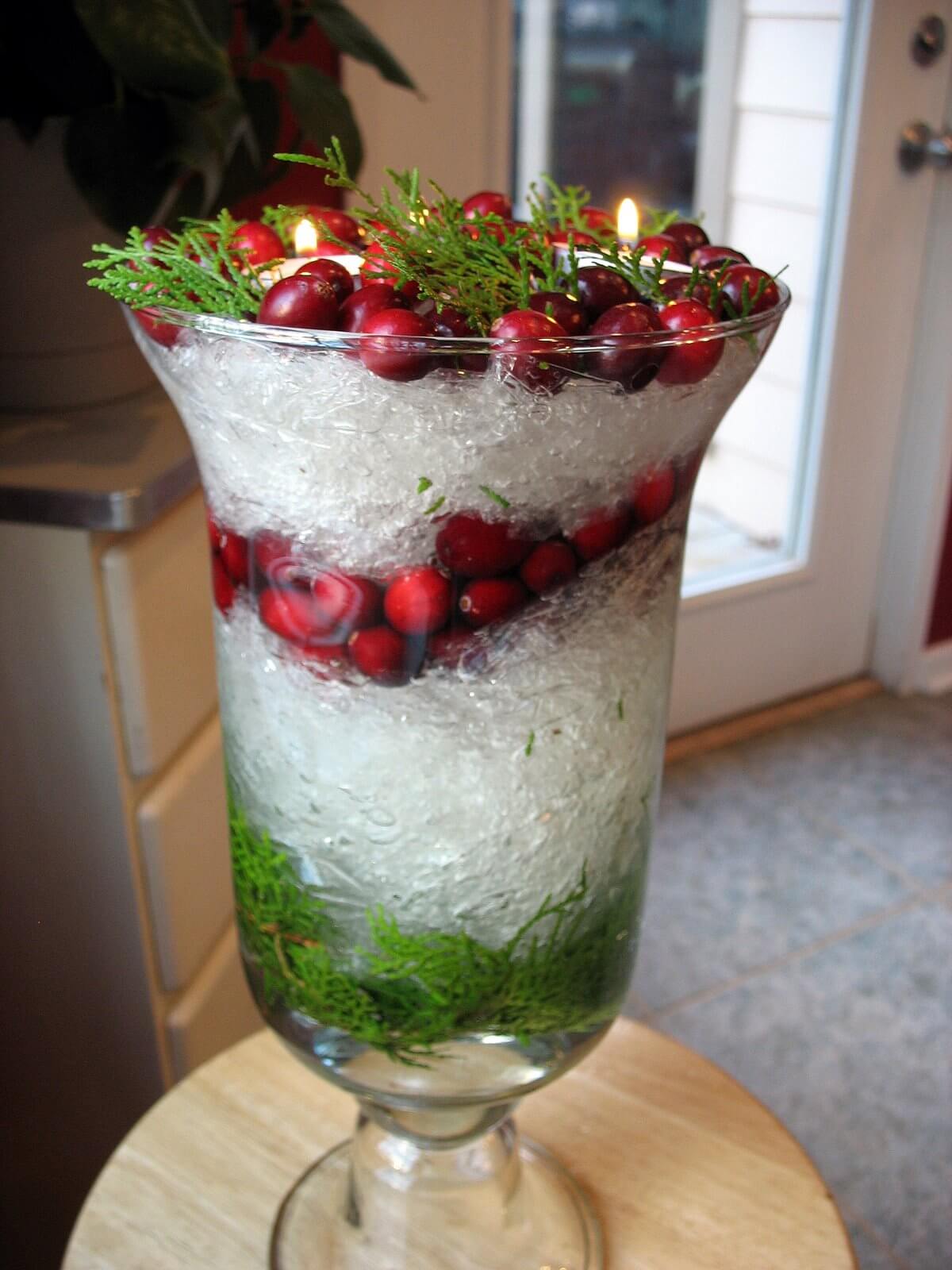 Credit and DIY project details: tempolibero.pourfemme.it
14. Aspen Glow French Country Holiday Table Décor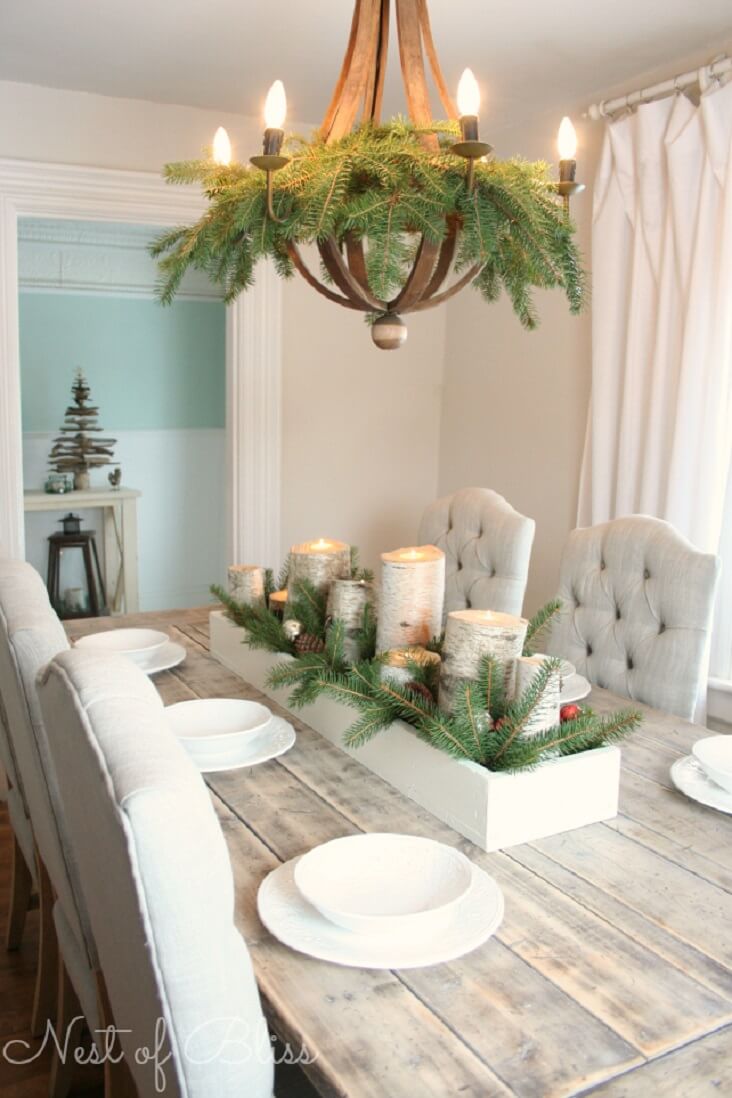 Credit and DIY project details: brandisawyer.com
15. Art Deco Chic Silver Rhinestone Centerpiece

Credit and DIY project details: pinterest.com
16. Red Roses Silver Sparkles Christmas Bouquet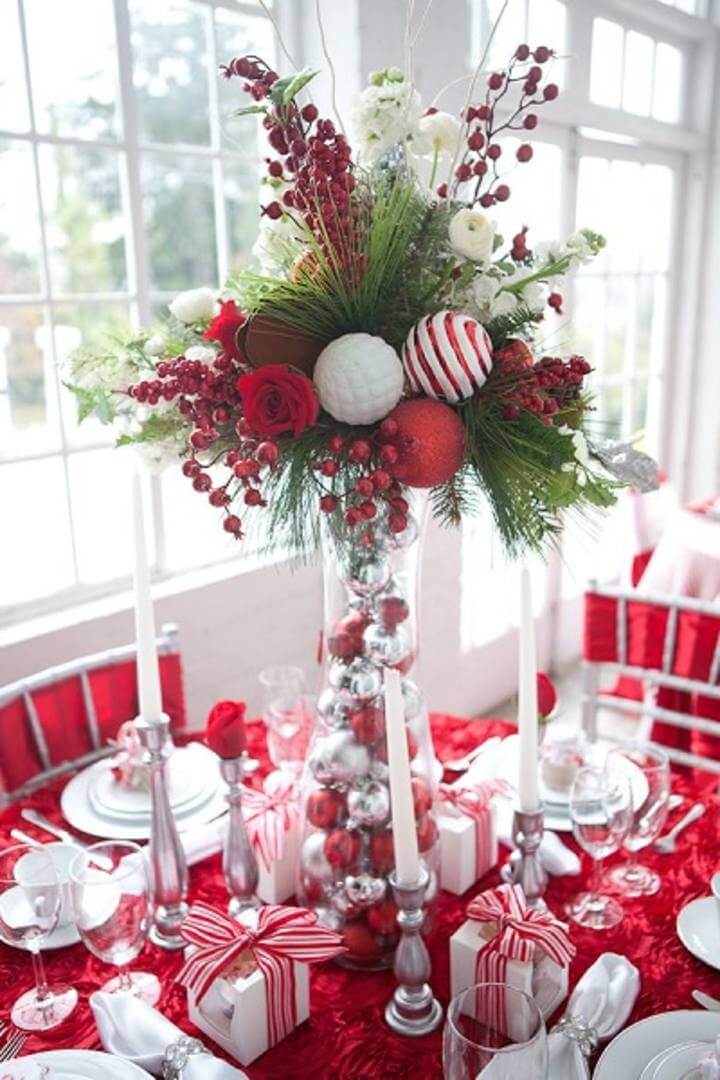 Credit and DIY project details: stylishtrendy.com
17. Cheery Box With a Bow on Top Decorations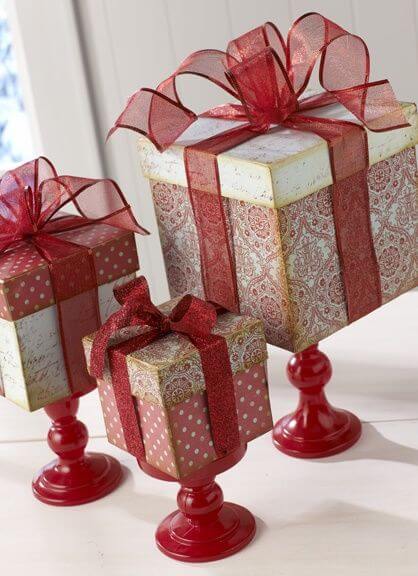 Credit and DIY project details: tzo-antonopoulou.blogspot.com
18. Sweet Crisp Candy Cane Rose Bouquet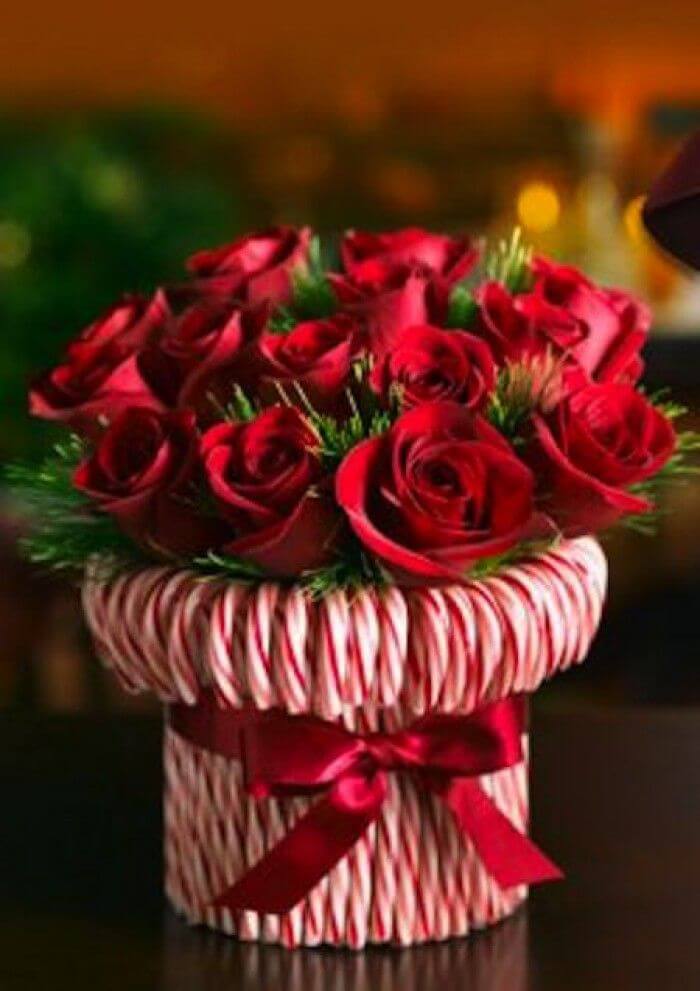 Credit and DIY project details: rozanybalkon.blogspot.com
19. Mason Jar Homemade Holiday Centerpiece Hack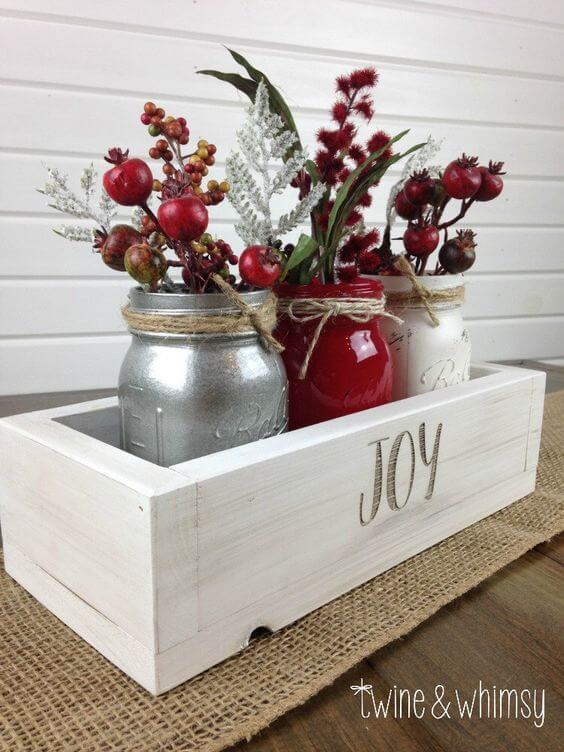 Credit and DIY project details: etsy.com
20. Citrus Woodland Rustic Table Décor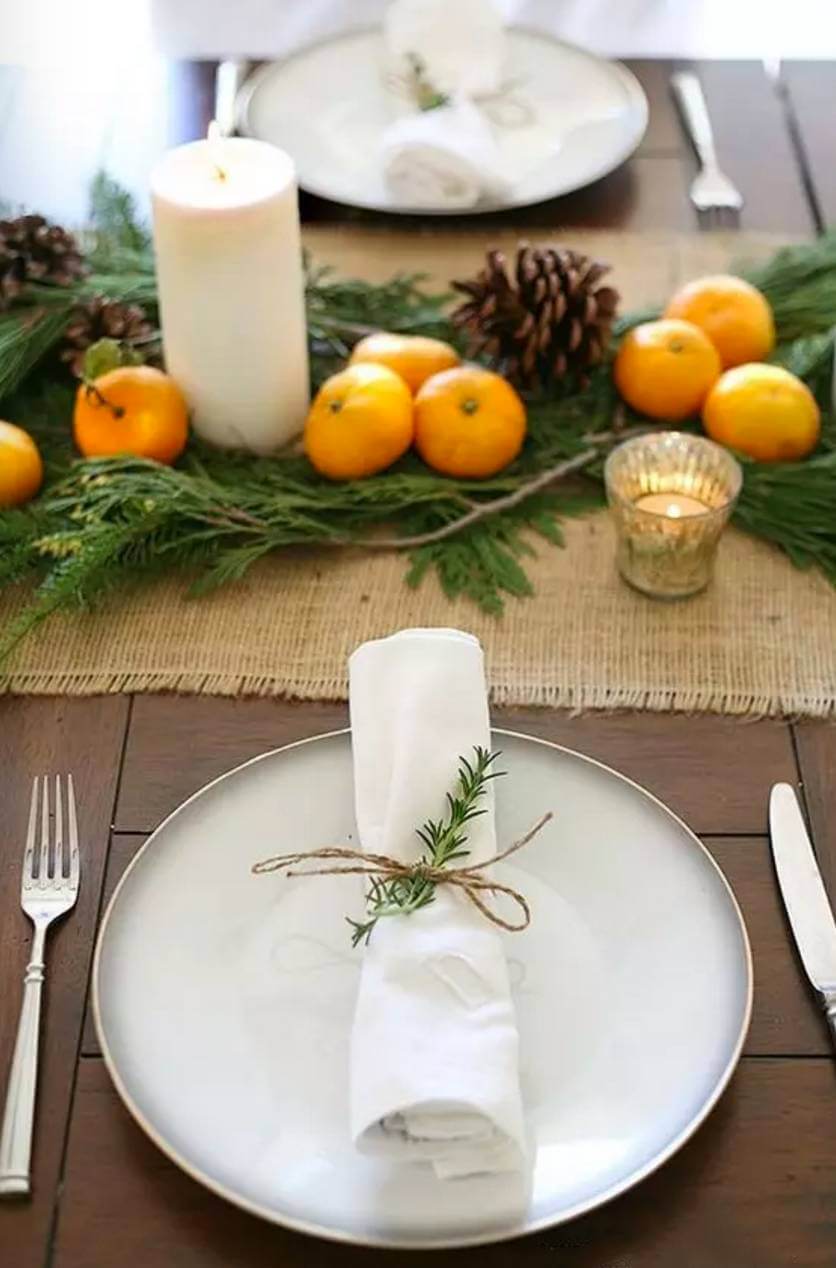 Credit and DIY project details: fabrika212.blogspot.com
21. Ornament Holders of Holiday Cheer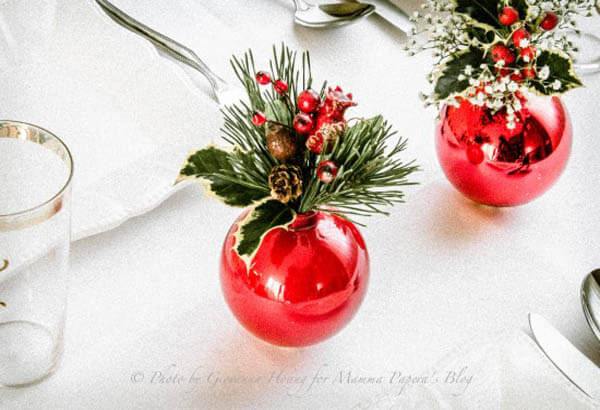 Credit and DIY project details: randomtalks.snydle.com
22. Classic Colonial Williamsburg Christmas Pyramids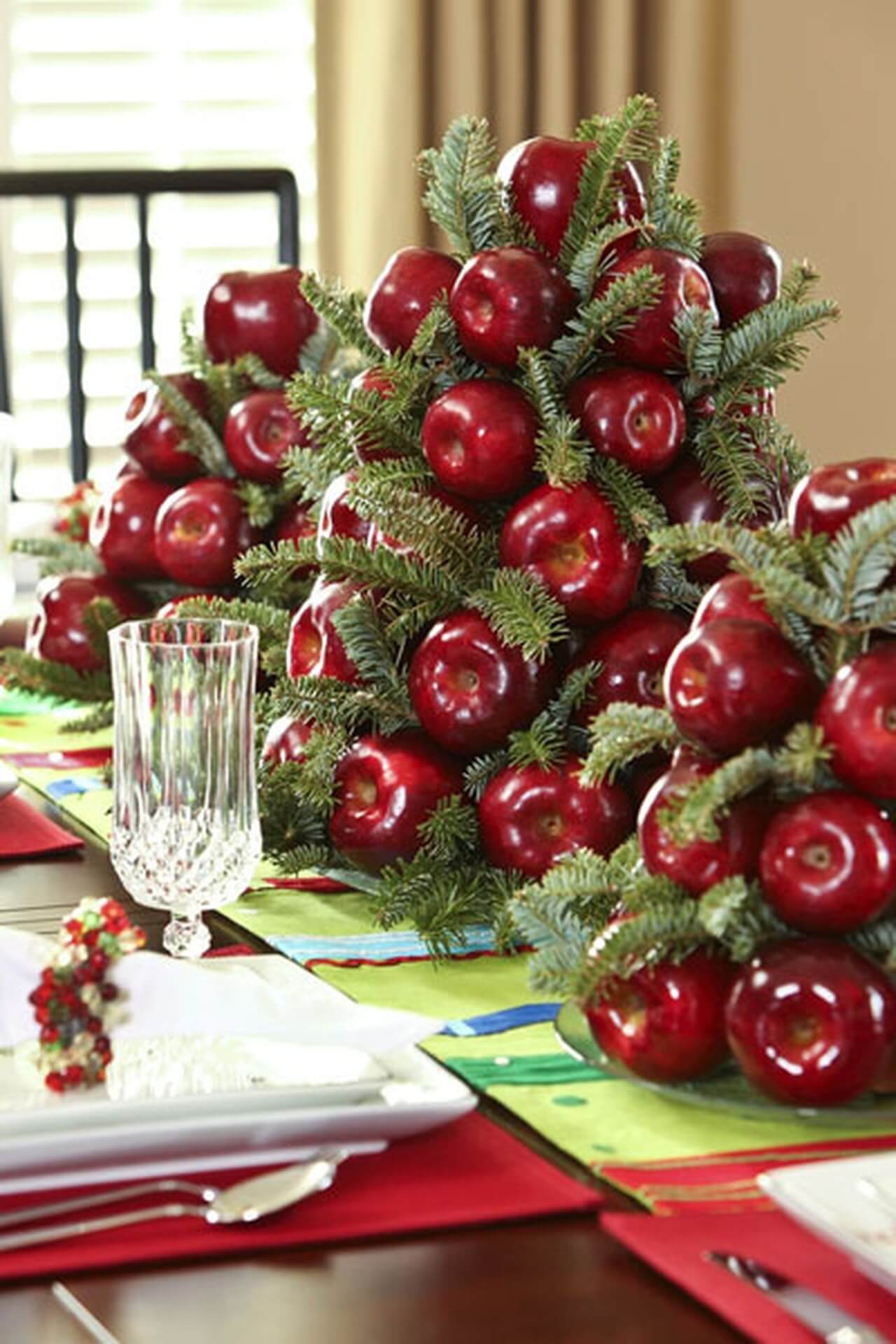 Credit and DIY project details: interierdetail.wordpress.com
23. Woodland Elegance Meandering Table Centerpiece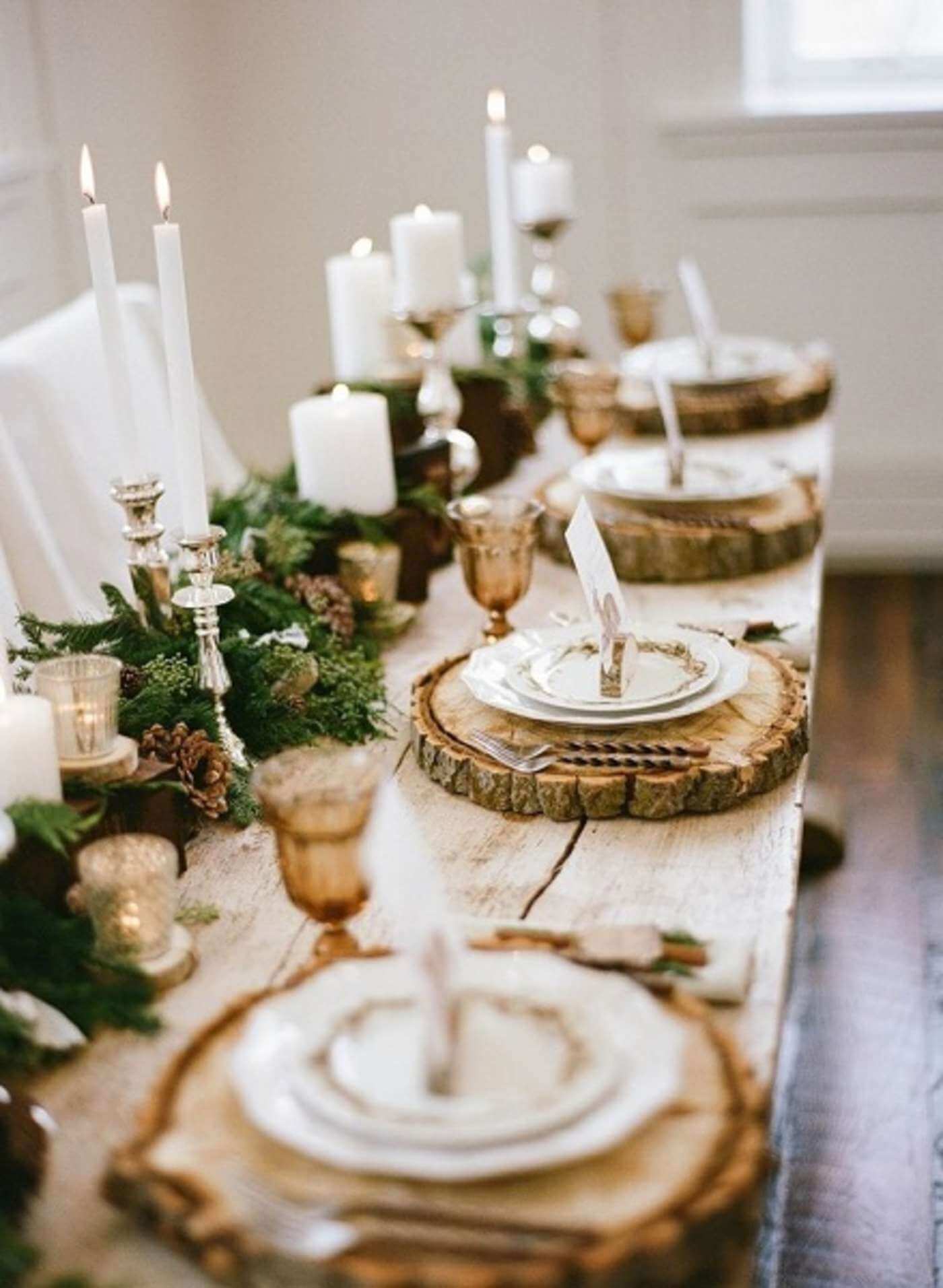 Credit and DIY project details: fabrika212.blogspot.com
24. Crystal Christmas at the Beach Centerpiece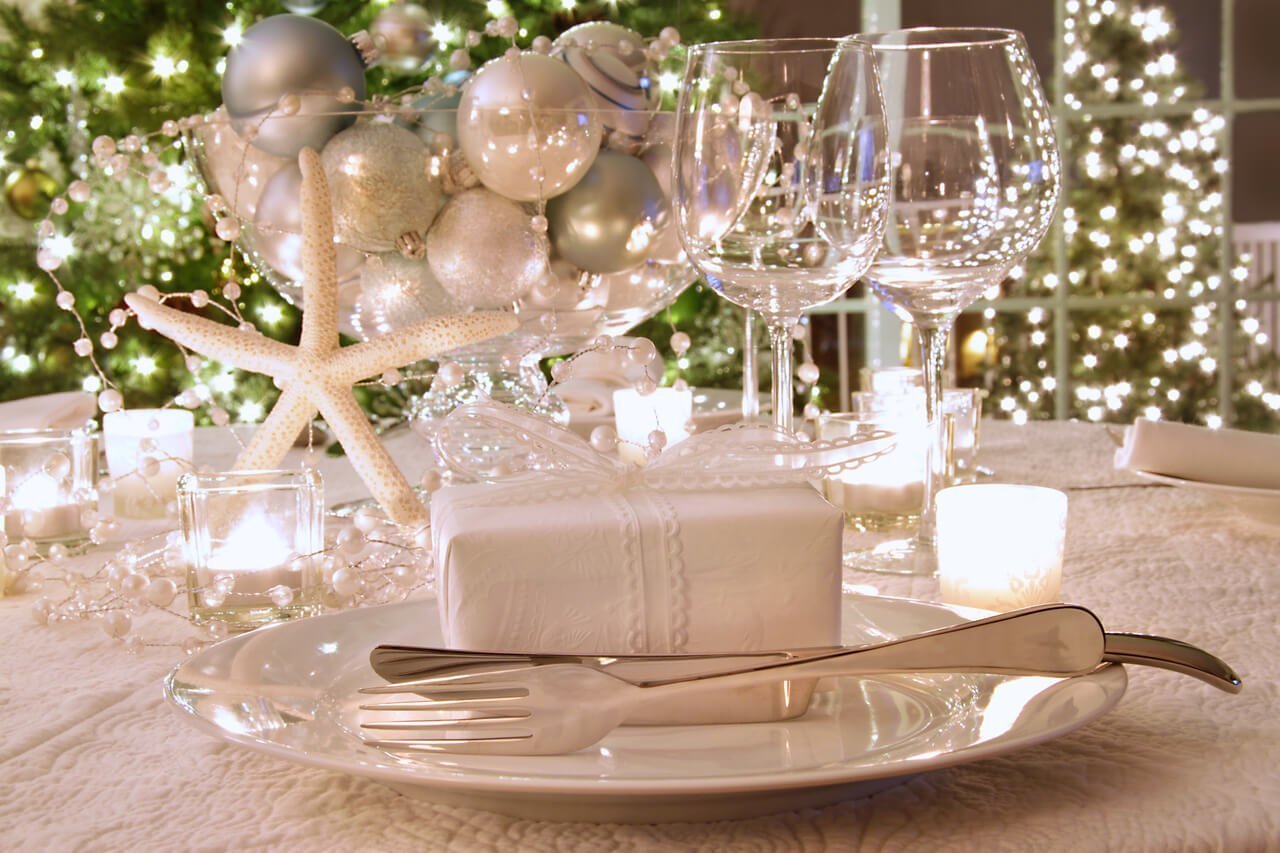 Credit and DIY project details: murielandrea.com.br
25. Refined Silver Platter Miniature Christmas Trees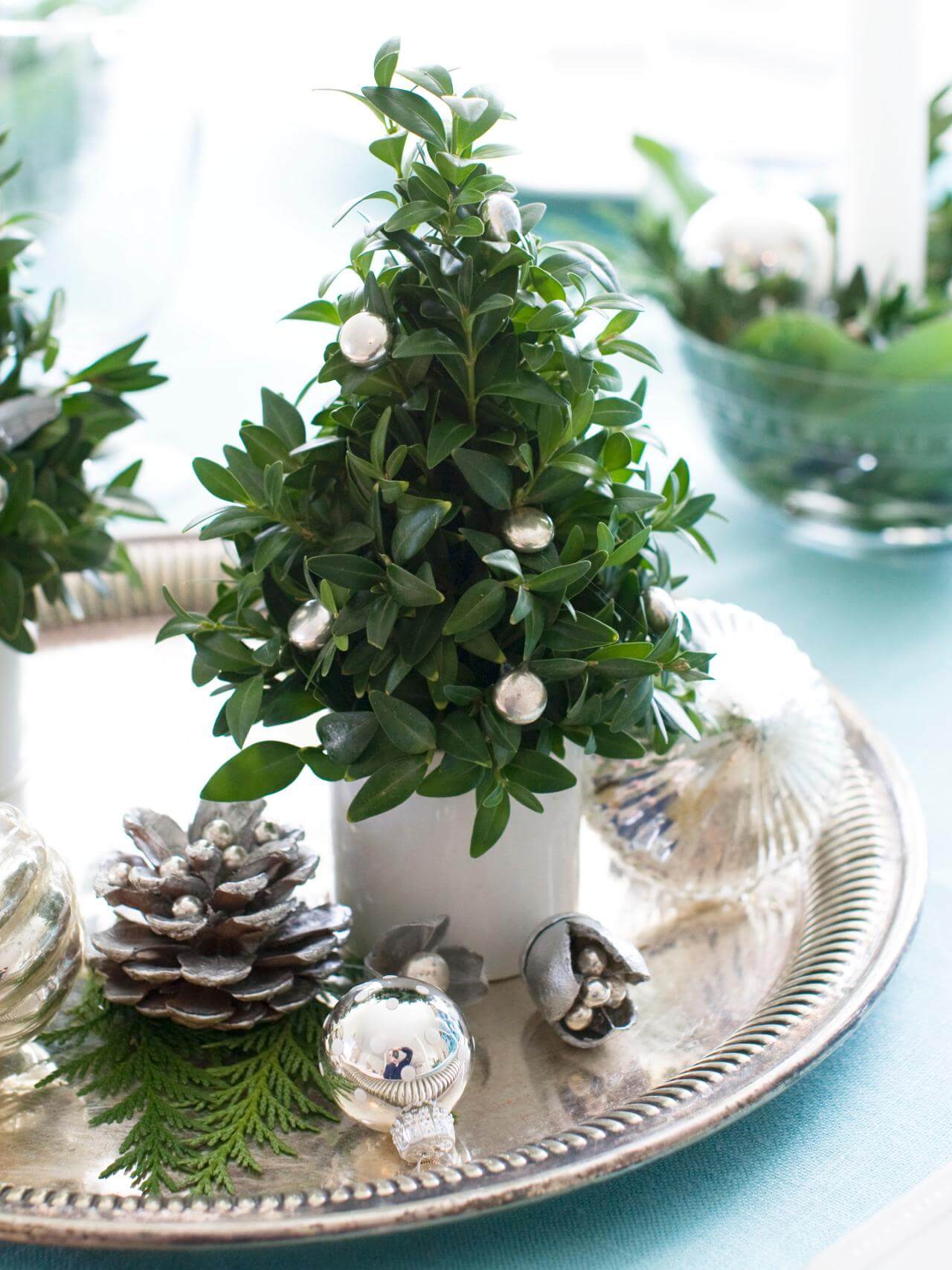 Credit and DIY project details: photos.hgtv.com
26. Simple DIY Rustic Farmhouse Centerpiece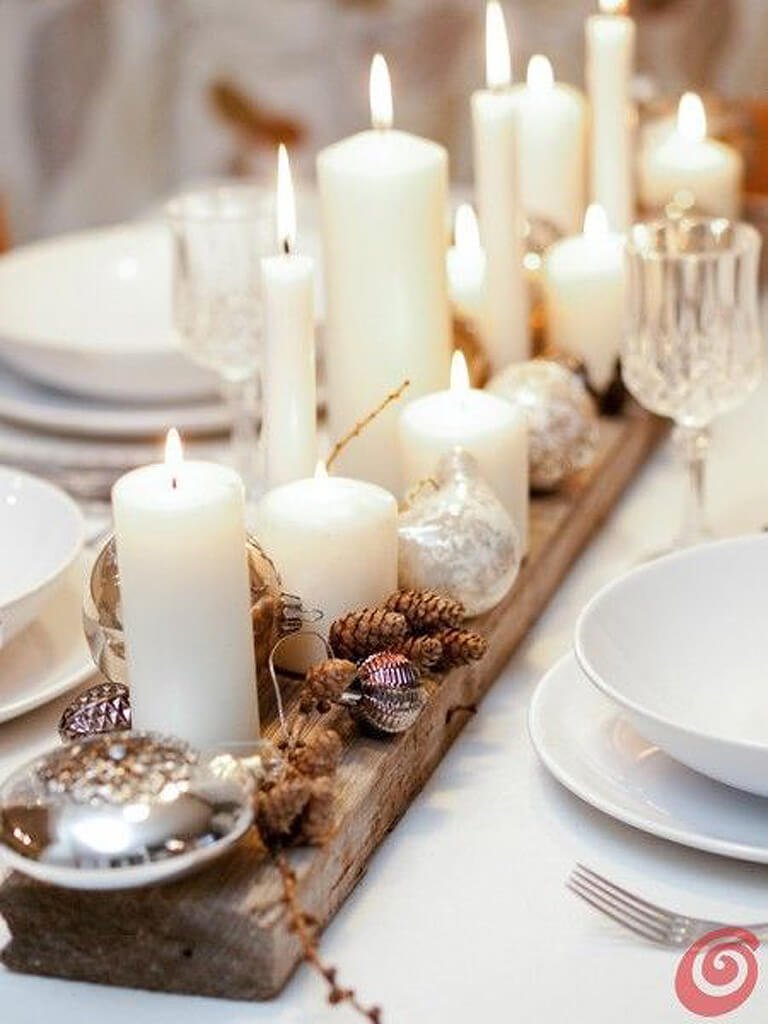 Credit and DIY project details: christmas.snydle.com
27. Gift Bags Galore Easy DIY Christmas Centerpiece Idea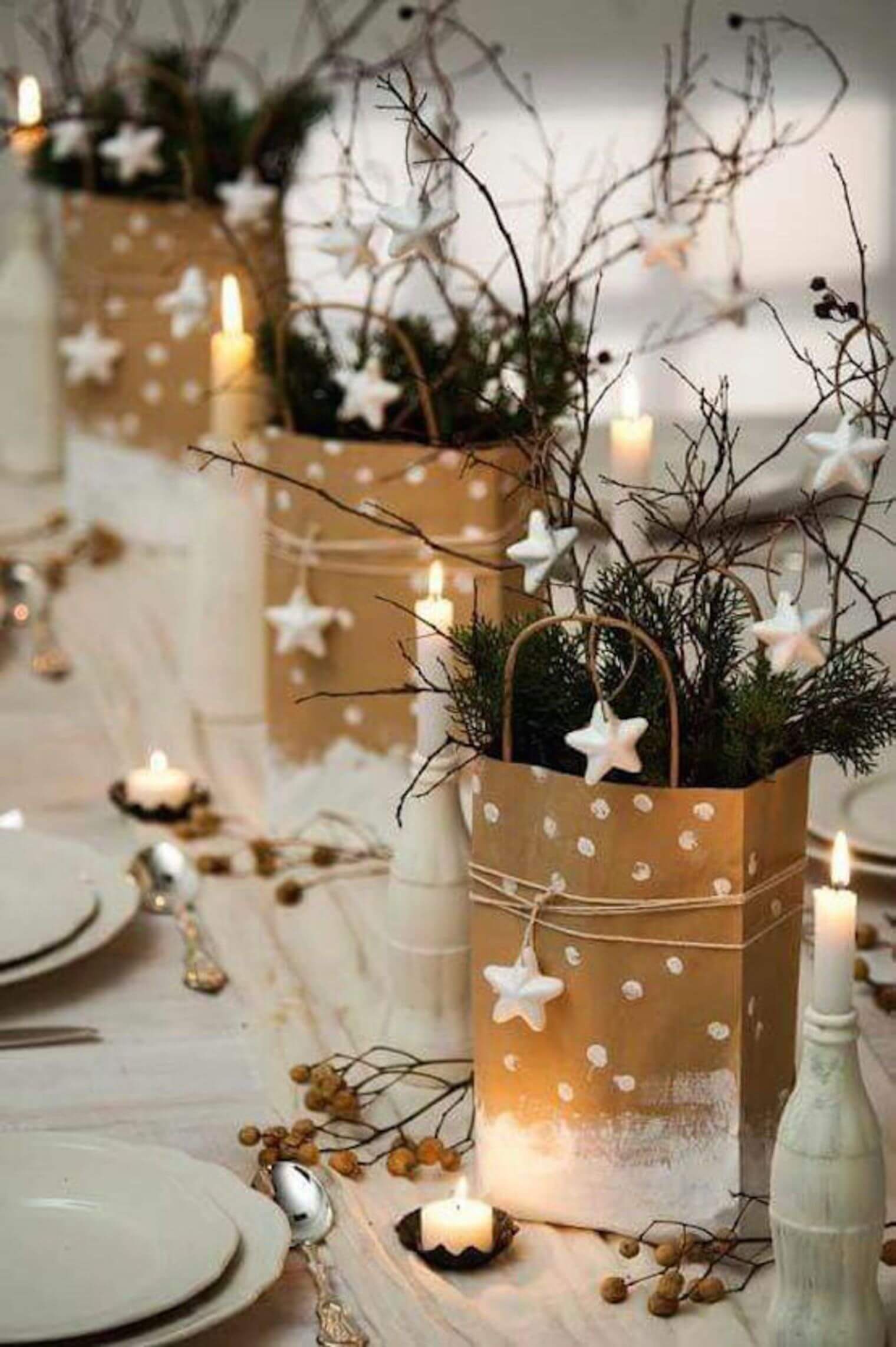 Credit and DIY project details: cotemaison.fr
28. Feathers and Crystals White Christmas Table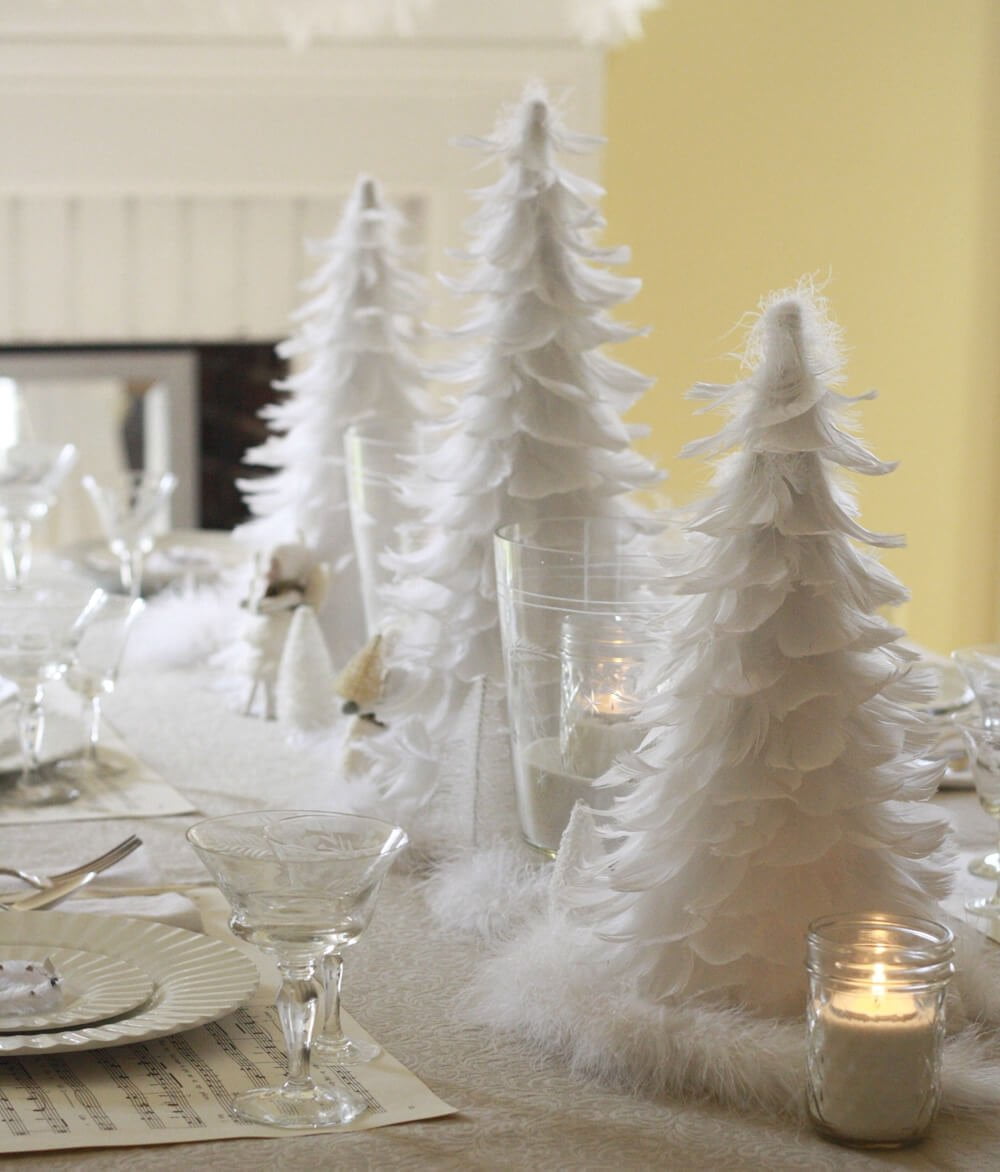 Credit and DIY project details: espaciohogar.com