If you need a fresh workspace in your home, it's likely that you have considered making a DIY desk. The project doesn't have to be intimidating. There are many good methods of constructing a DIY desk that are simple enough for the beginner and won't break the bank when it comes to materials.
25+ Simple DIY Desk Ideas for a More Effective Workspace

Many of these desks would fit in the rustic or farmhouse home. There are several others with 1950s style modern design and others still with an industrial vibe. Some of the desks are constructed with metal plumbing pipe and others with shiny copper pipe.
Most of these desks combine practicality with a solid sense of style. Drawers are harder to make, but pull-out baskets or crates can take their place for the less experienced woodworker.
These desks use space creatively. One example shows how to convert an unused closet into a desk area. Another design tucks a desk into an alcove, utilizing wasted space. A desk is set at bar height in another room, giving a trendy but practical look.
Use our 29 inventive DIY desk ideas to transform your work space and bring a sense of updated style to your home.
1. Easy Desk with Shelves Underneath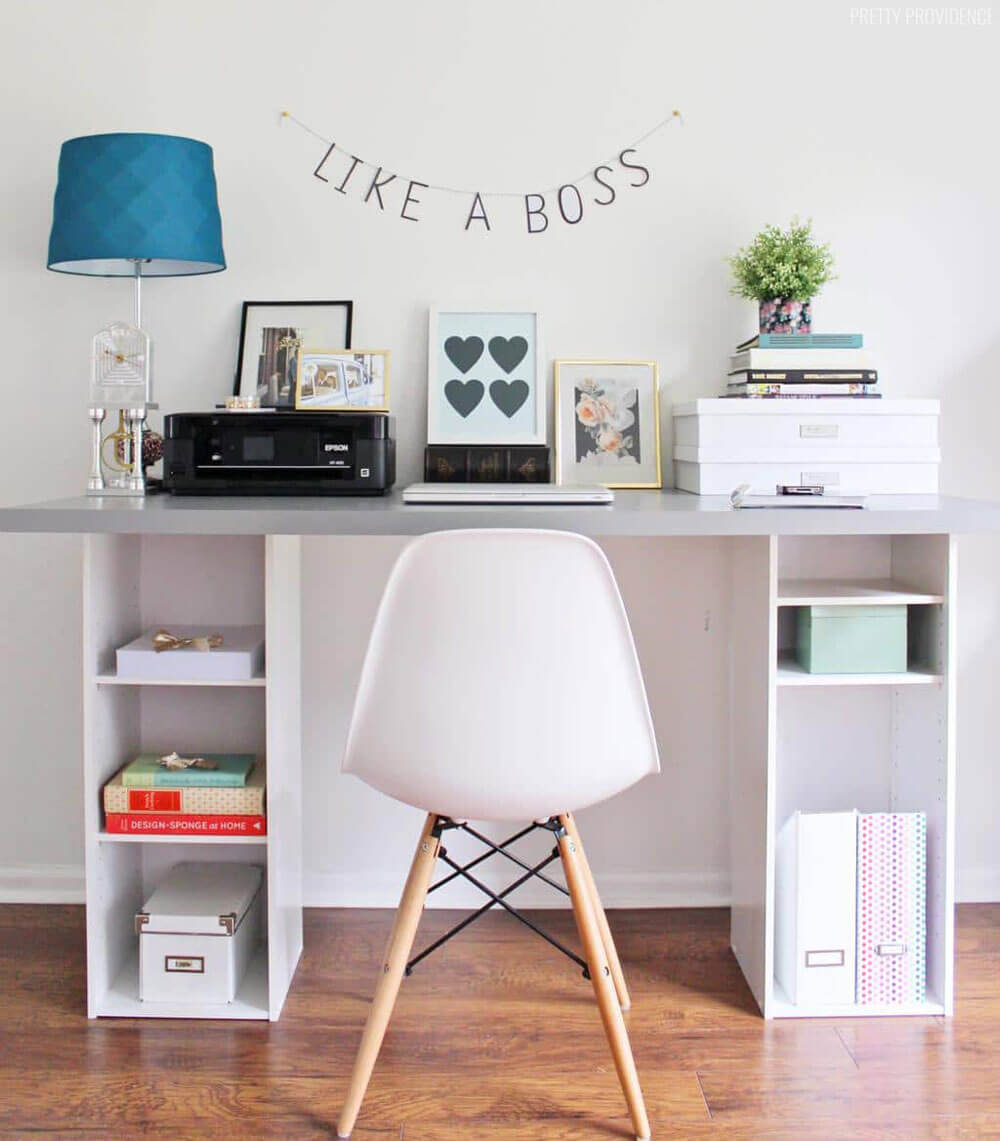 2. Rustic L Shaped Double X Desk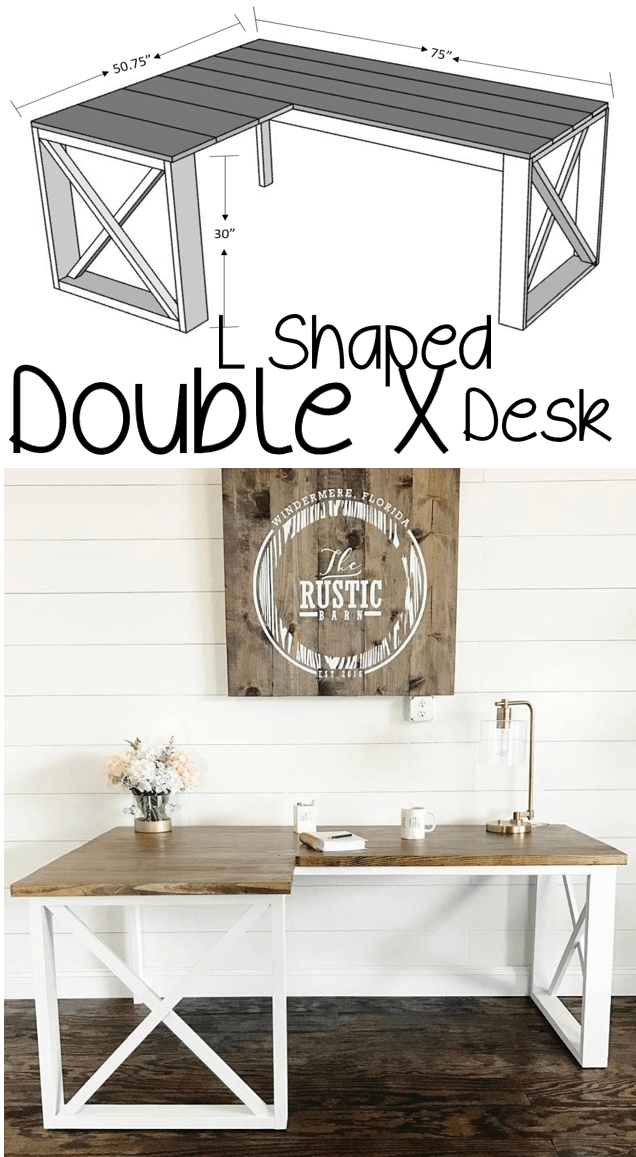 3. Make Your Own Desk with Sawhorses

4. Glossy White and Golden Desk with Simplicity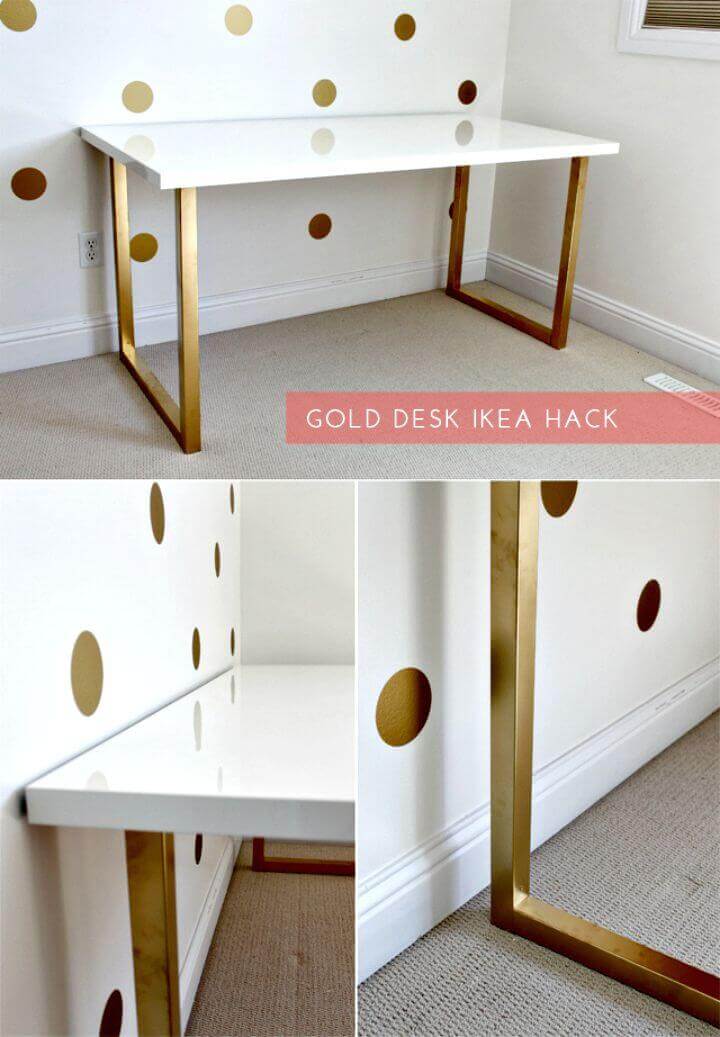 5. Simple Desk with File Cabinets and Top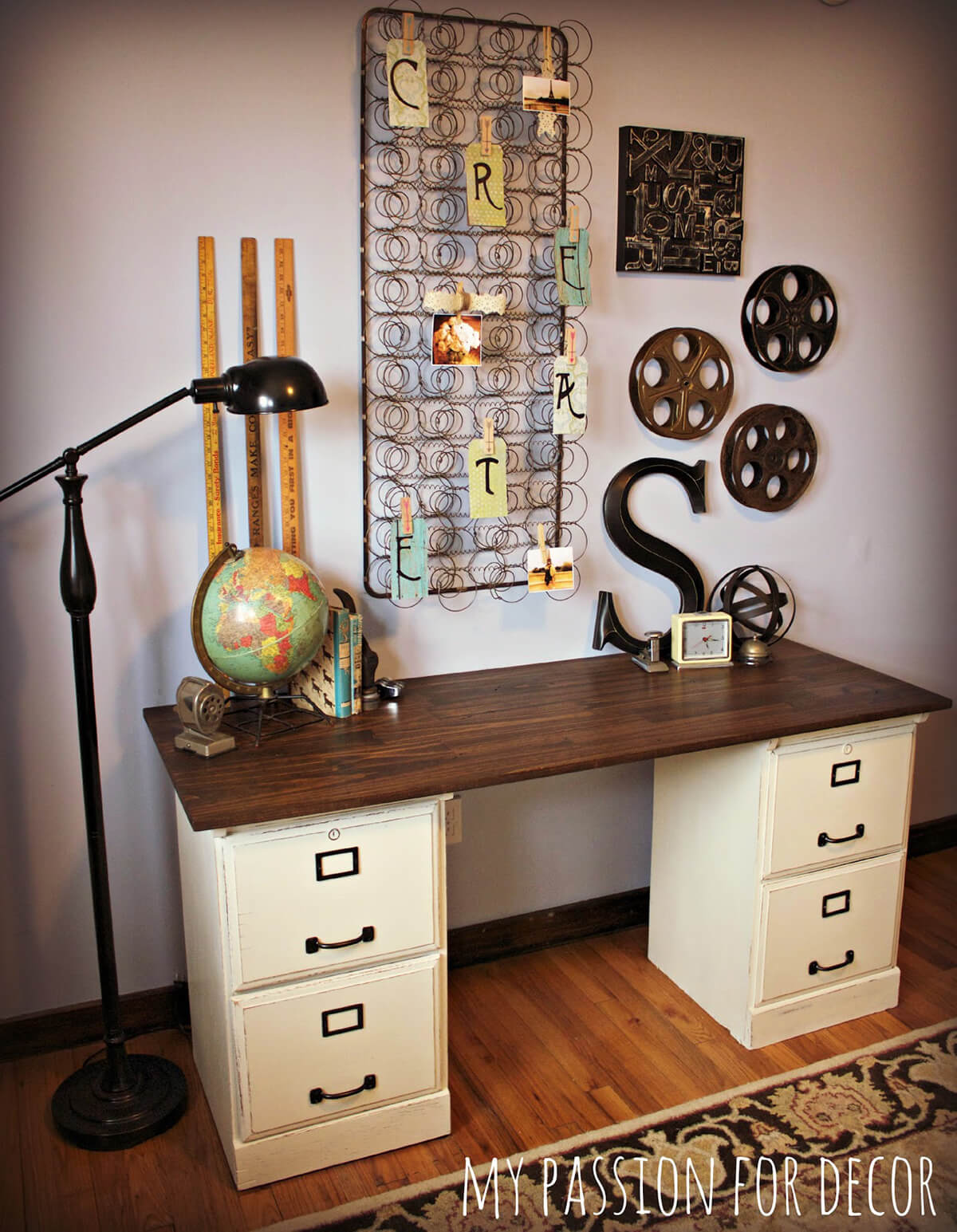 6. DIY Plywood Desk with Metal Legs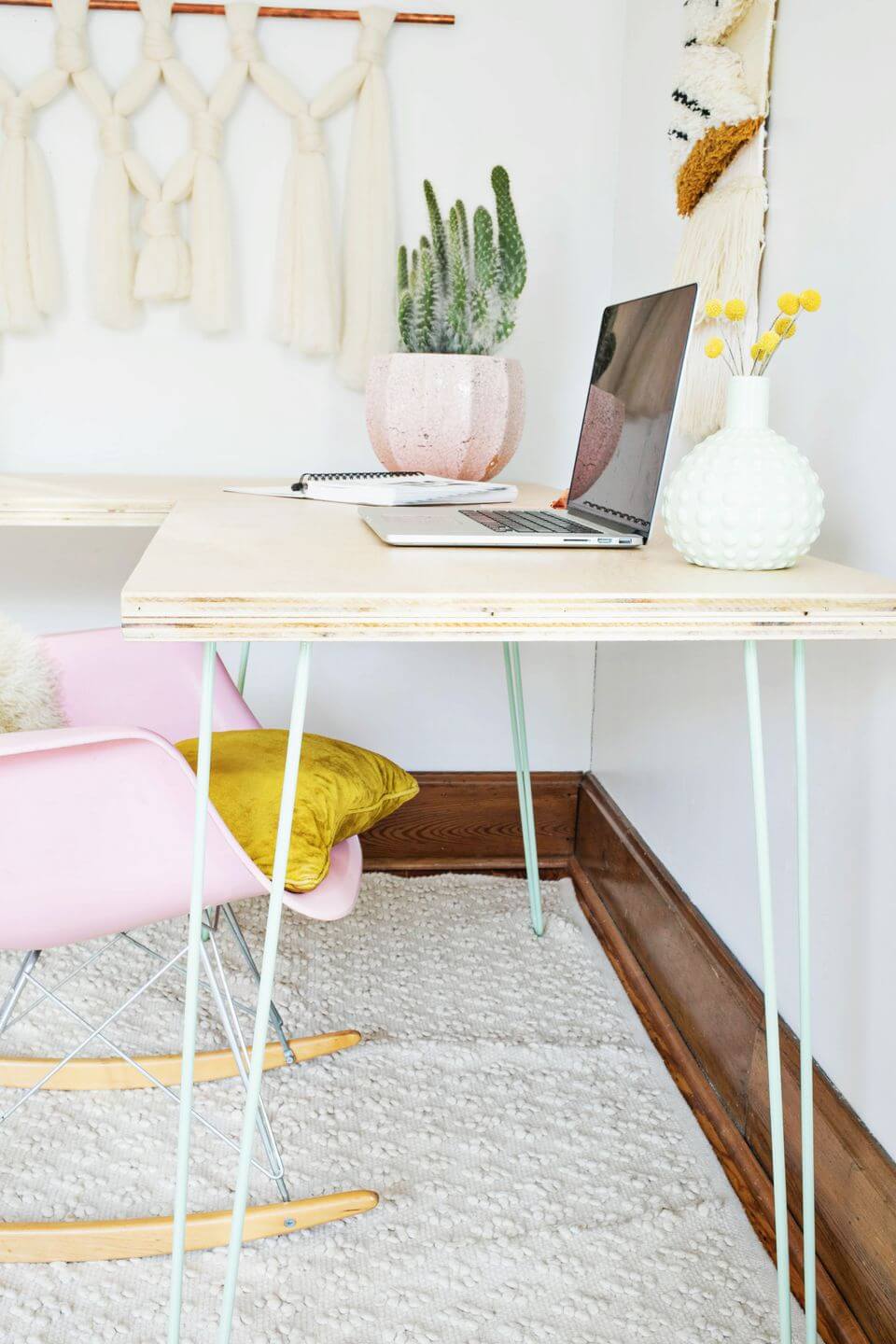 8. Potting Bench Style Desk with Distressed Wood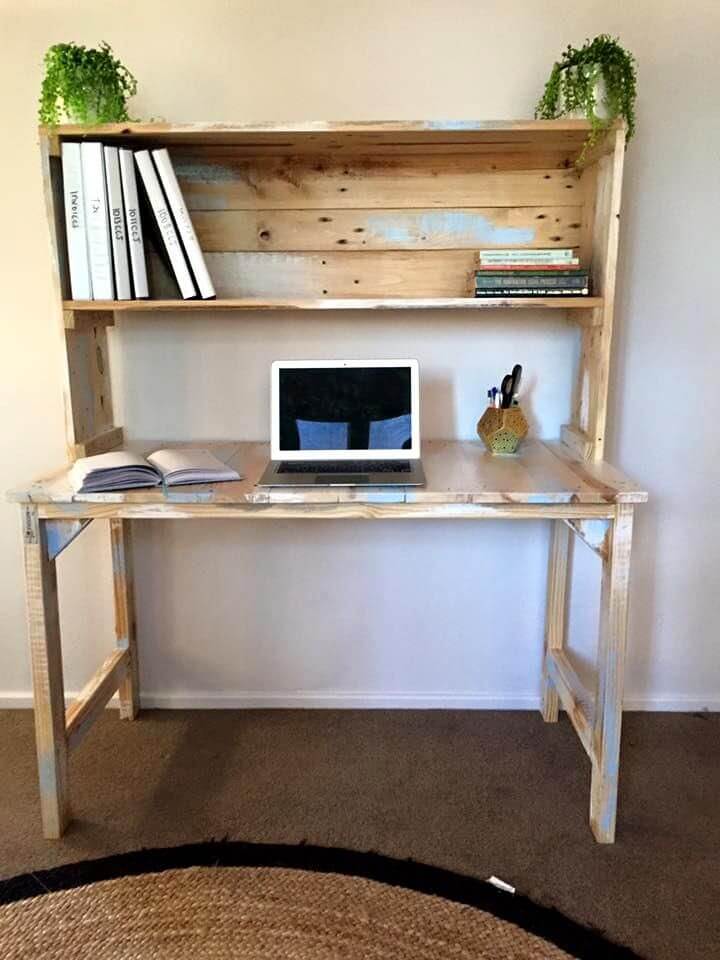 9. Sawhorse Desk with Clear Glass Top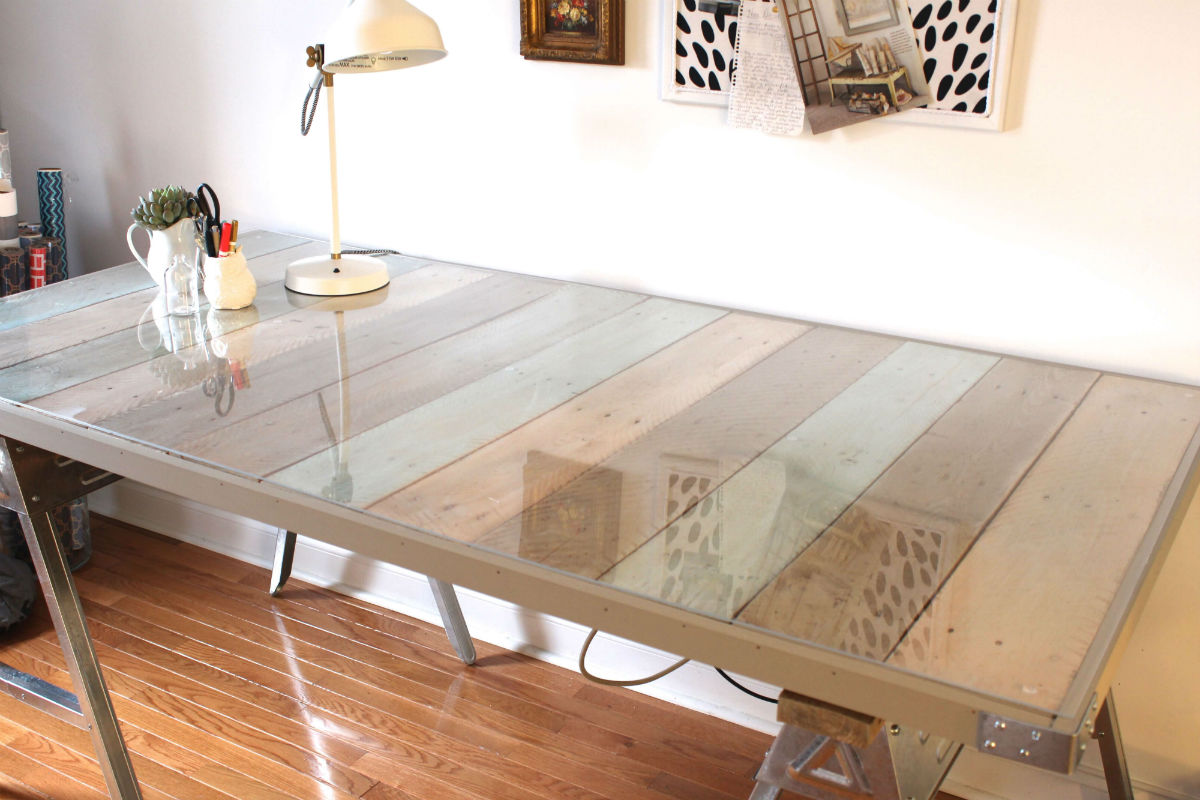 10. Long Desk with Built In Basket Storage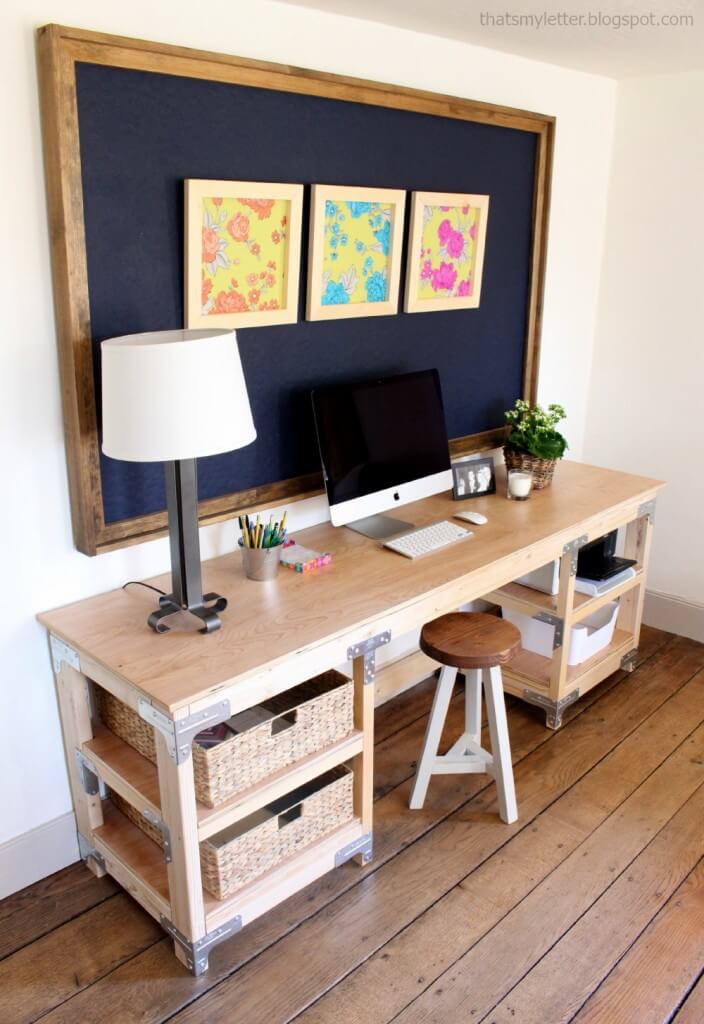 11. Pink Desk with Drawers and Storage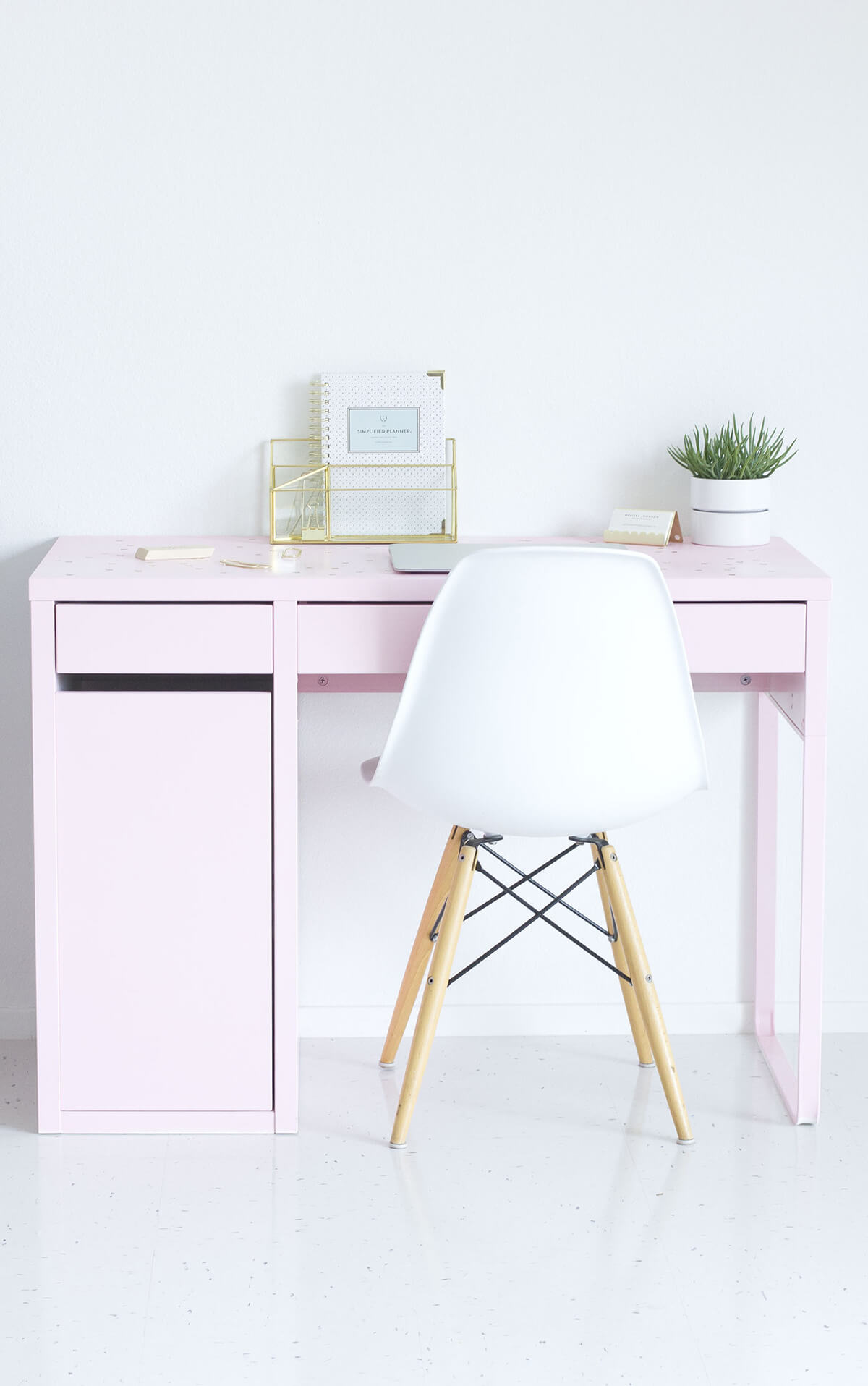 12. DIY Desk Ideas to Transform Closets

13. Double Layer Particle Board Desk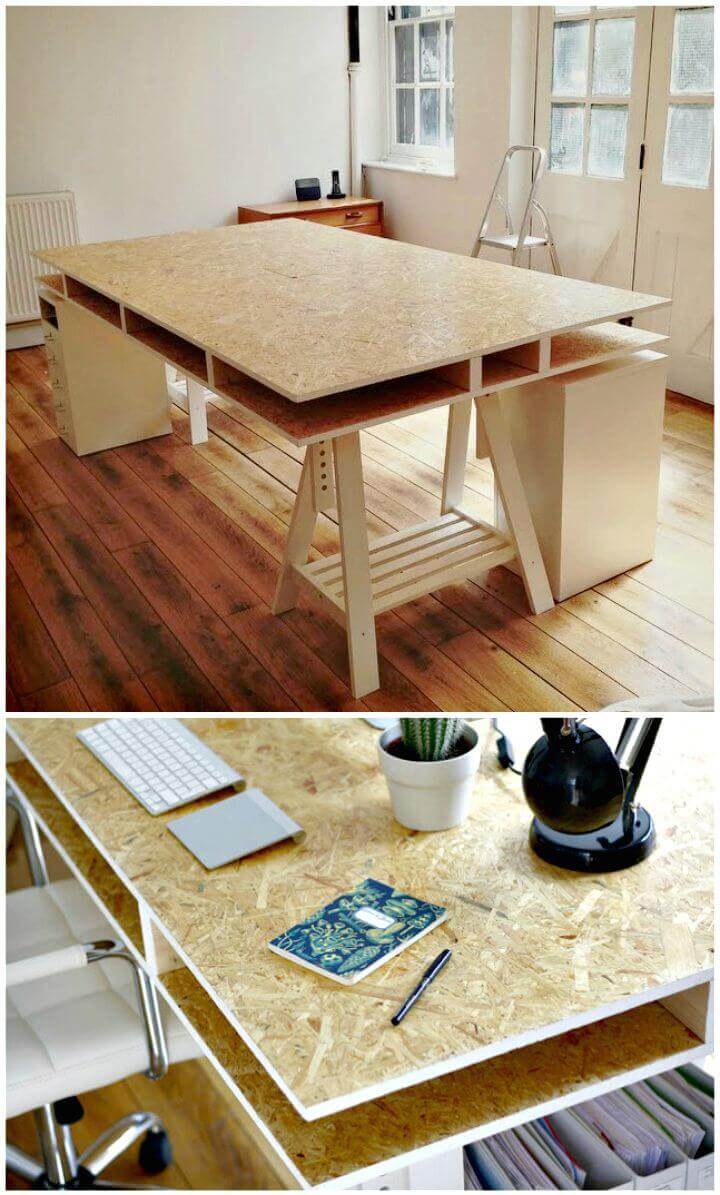 14. Sturdy Wood Desk in an L Shape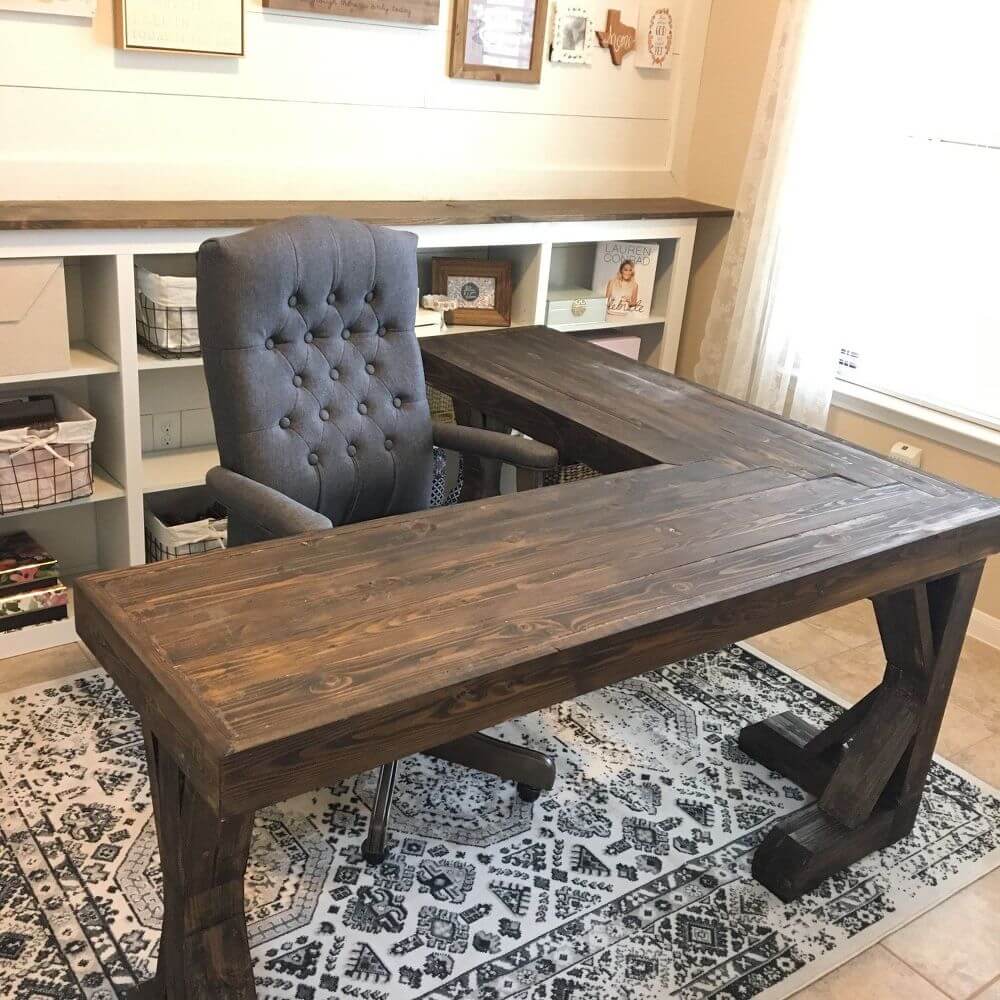 15. Understated Wooden Desk with Drawers

16. Rustic Slat Desk with Glass Top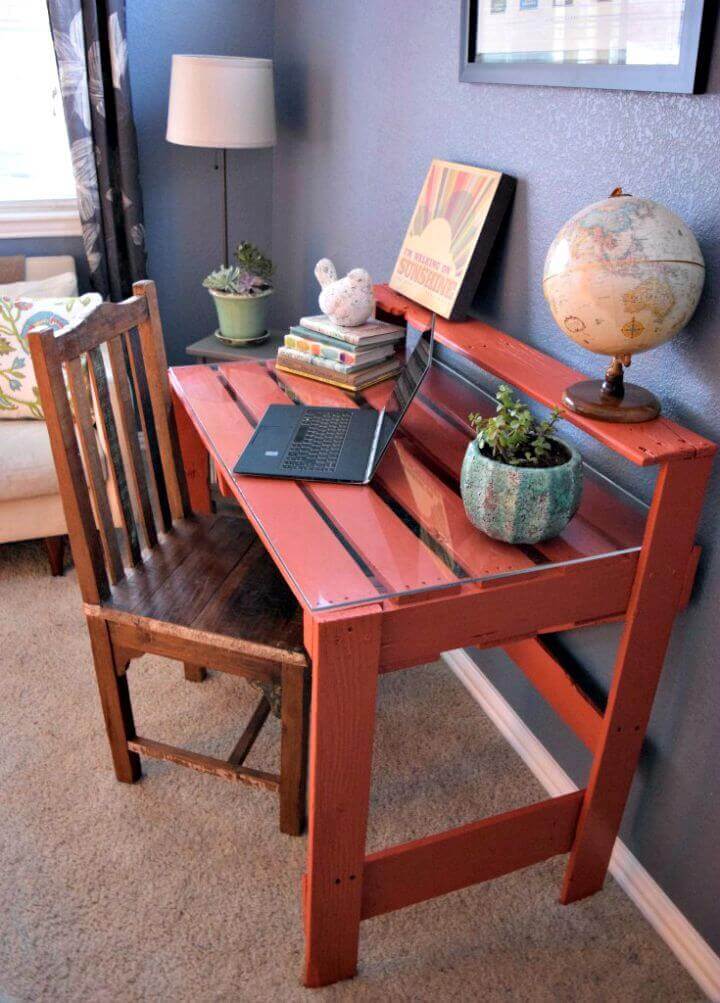 17. Industrial Style Desk with Plumbing Pipe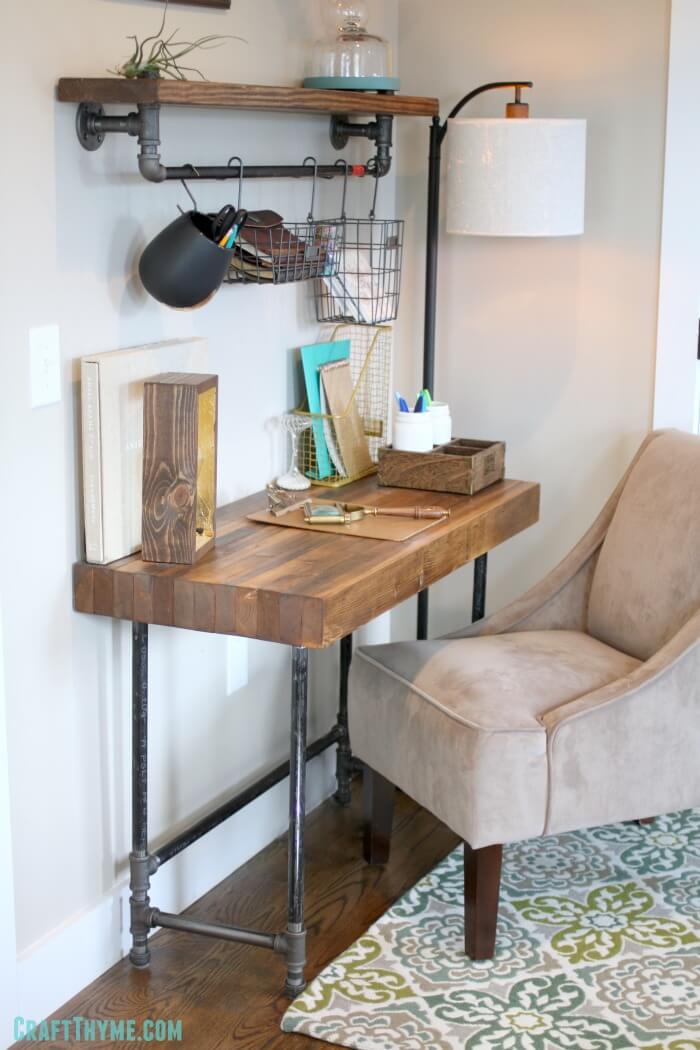 18. Copper Pipe Desk with Handy Drawer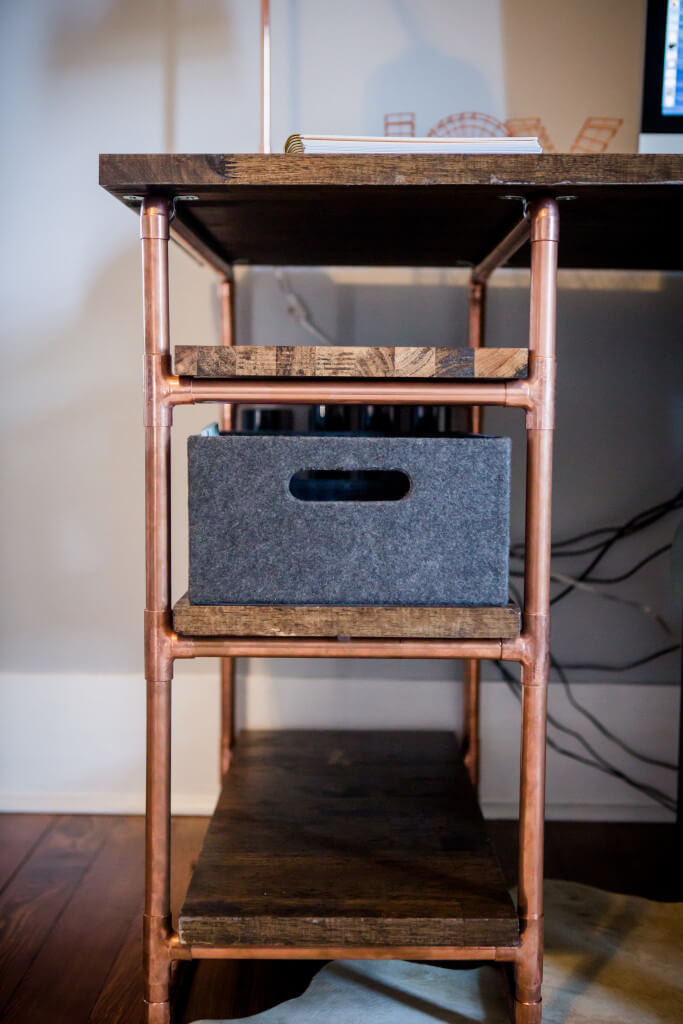 19. DIY Desk Ideas with X Shaped Ends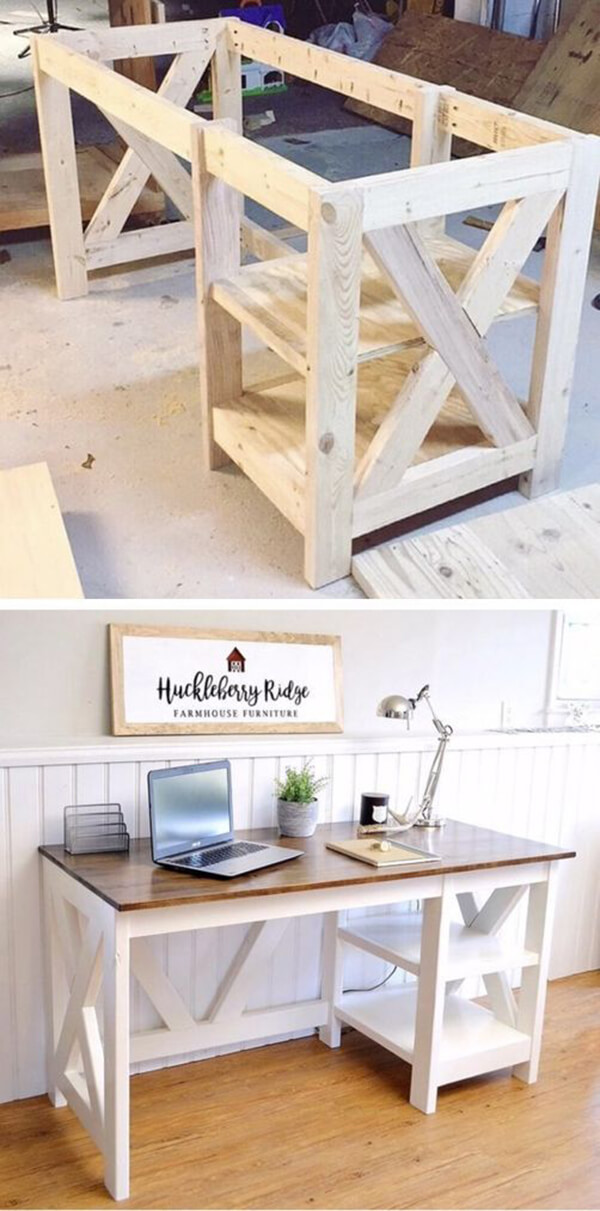 20. Early Modern Style Desk with White and Blue Paint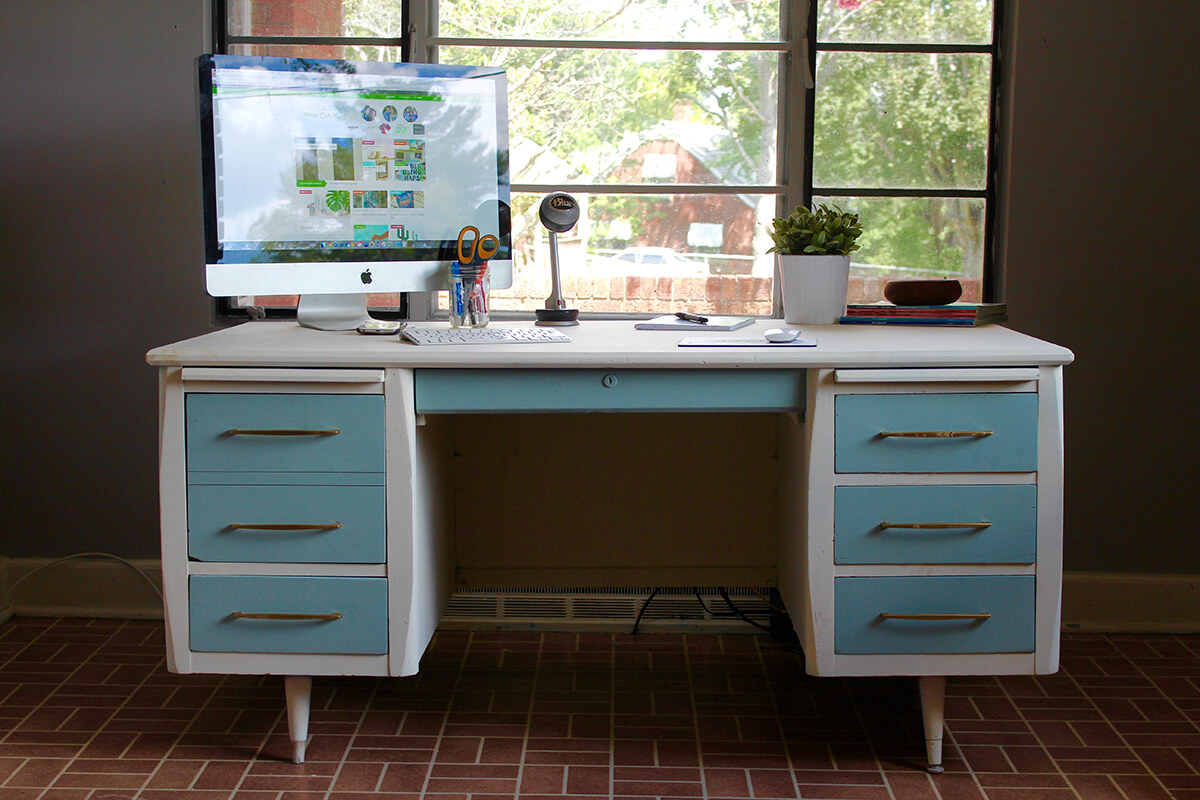 21. Bar Height Desk with Tall Stools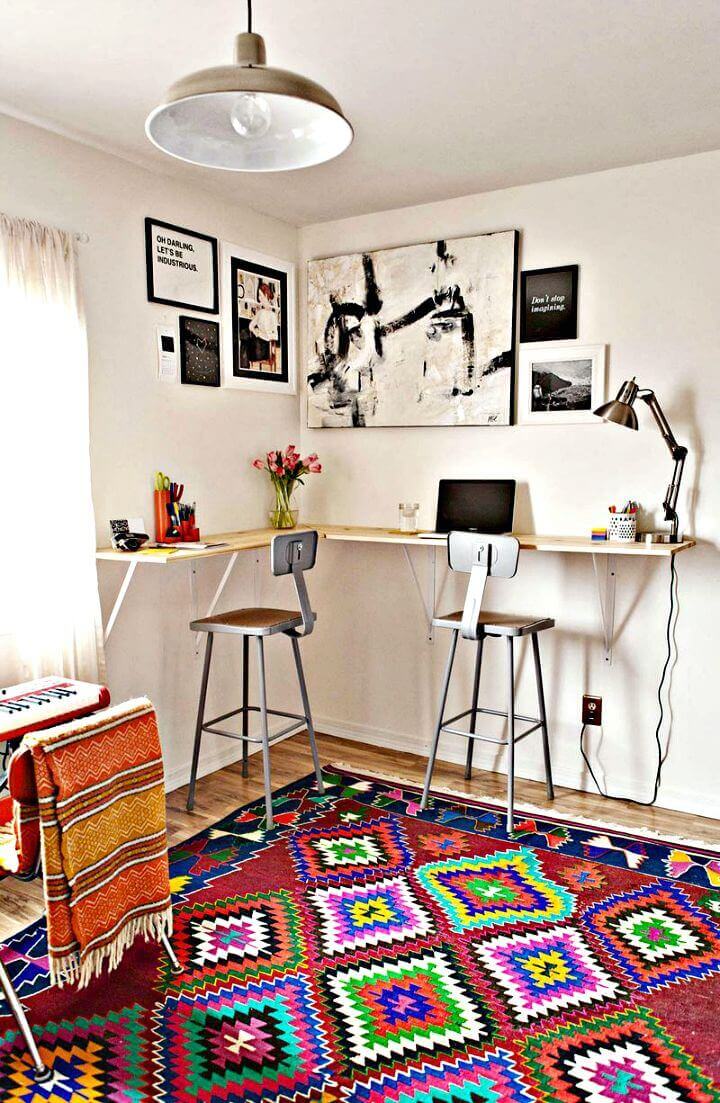 22. Weathered Gray Desk Tucked in an Alcove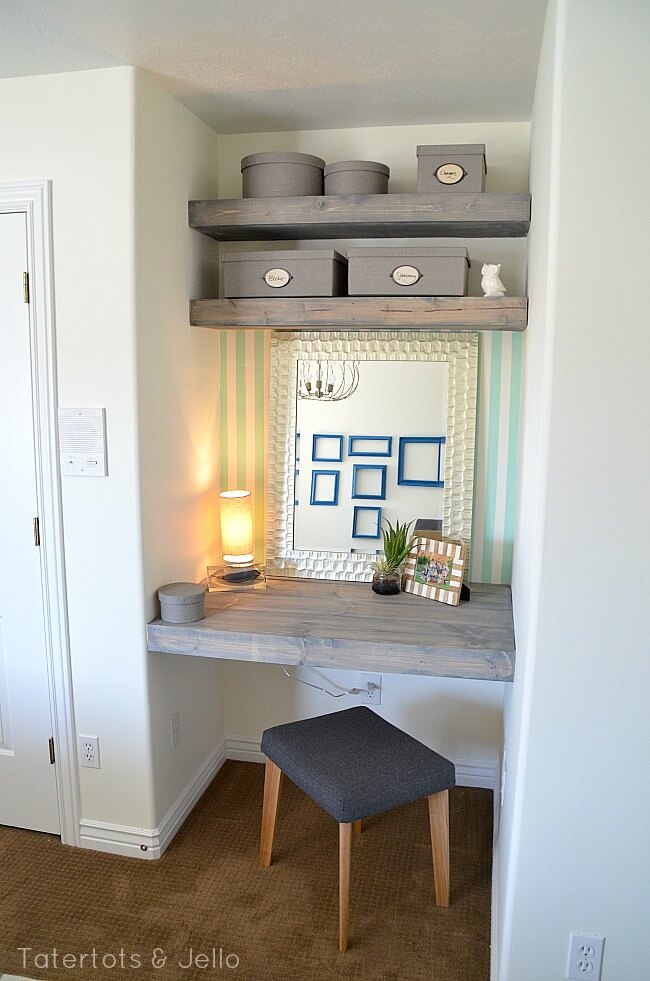 23. Easy DIY Desk with Three Shelves Underneath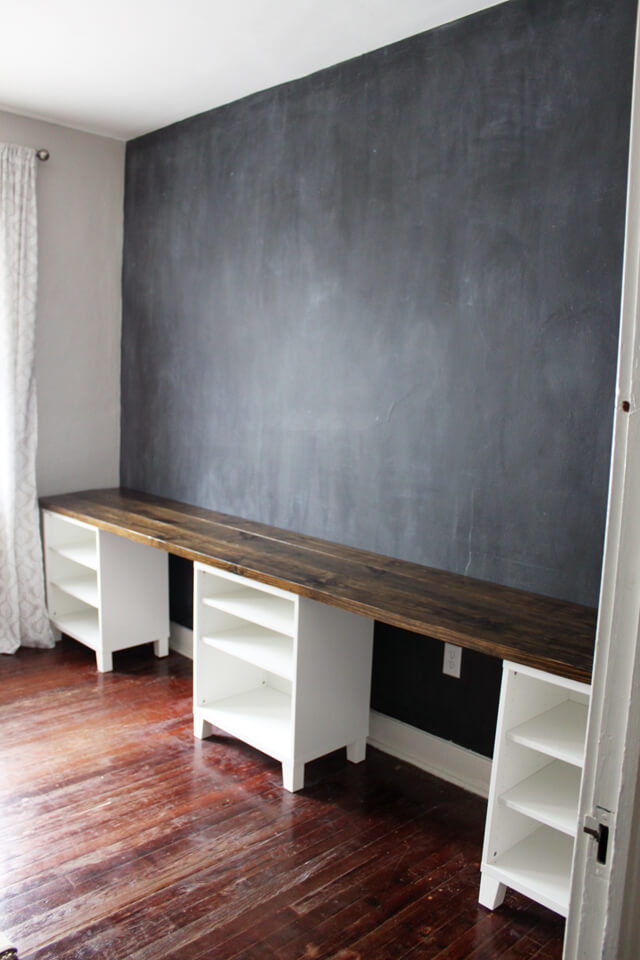 24. Simple Desk with Ample Wall Storage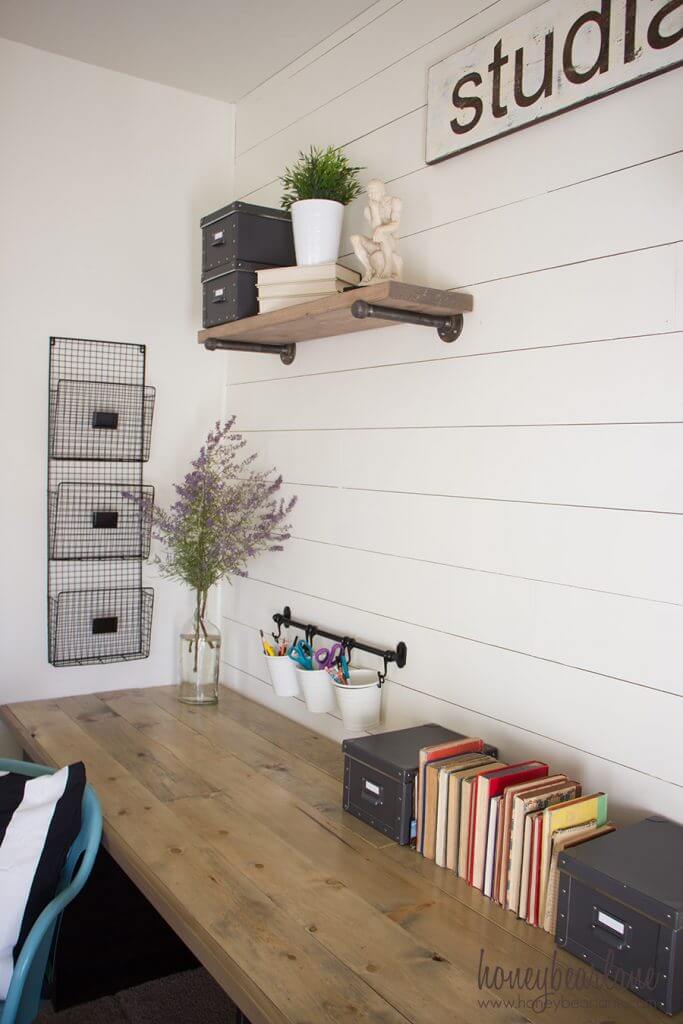 25. Stylish Desk with Metal Rectangles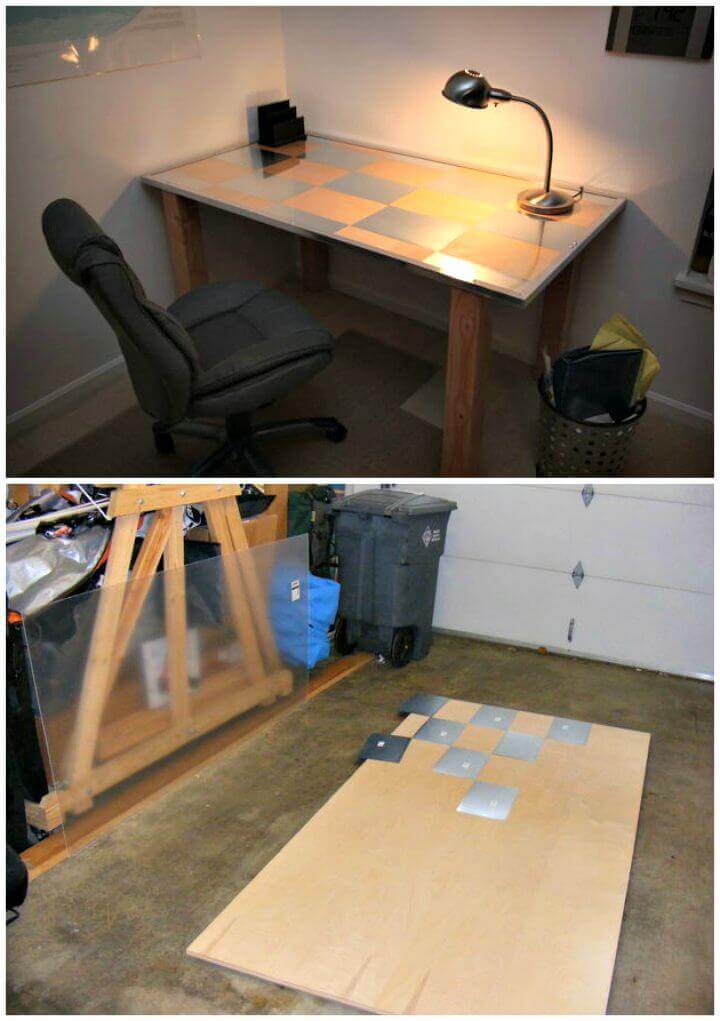 26. Cute Desk with Storage Crates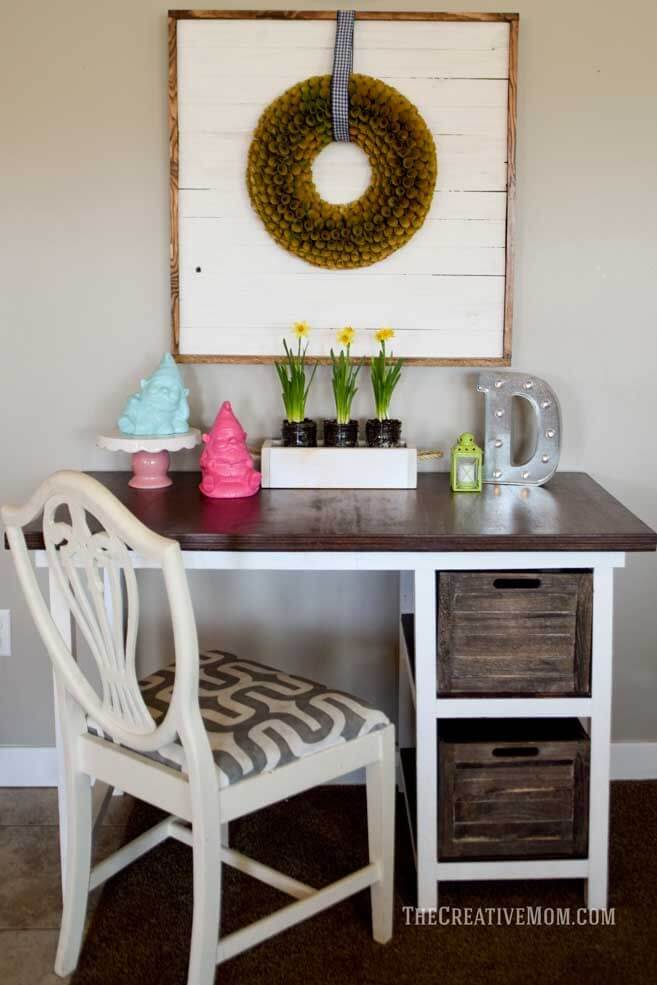 27. Understated White Desk with Drawers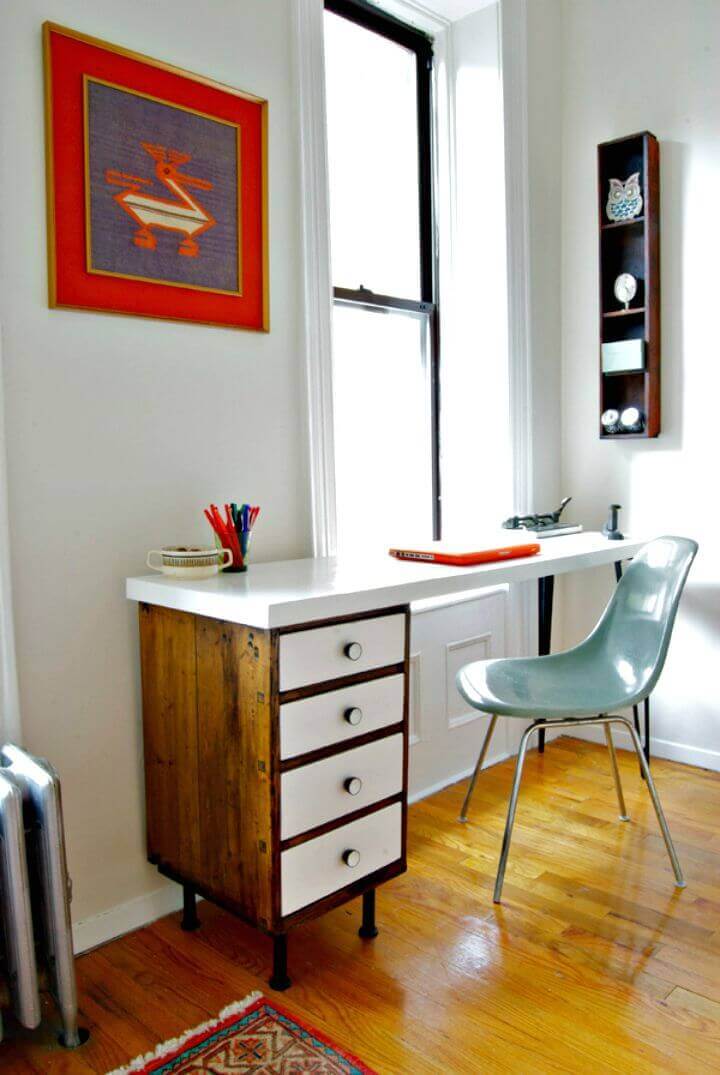 28. Sawhorse Style Desk in Gray and White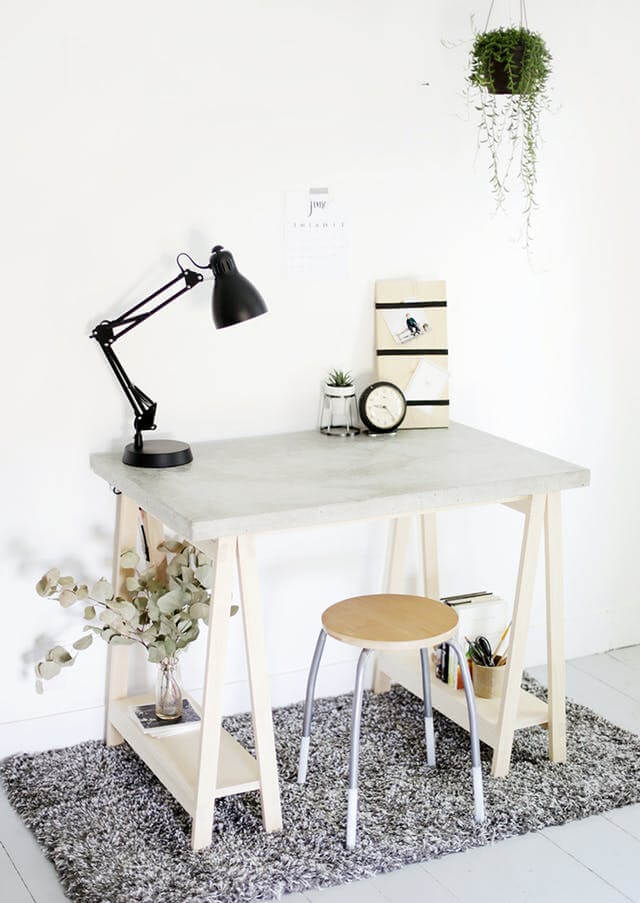 29. IKEA Style DIY Desk with Baskets