Fairies aren't just the stuff of children's fantasies, they represent a much-needed dose of whimsy and "what if" in this modern age. You don't have to give your home the full enchanted forest treatment to add a touch of magic to your dwelling; these 45+ DIY fairy garden ideas are easy to assemble and small enough to catch the eye of only the most observant guest. From tiny gardens to potted abodes, these fairy garden projects are sure to delight and inspire a special kind of summertime charm.
45+ Marvelous DIY Fairy Garden Ideas and Accessories For A Truly Enchanted Summer

Repurposed materials, easy-to-find items, and simple how-to instructions make these fairy crafts as breezy to assemble as they are enjoyable, and are a perfect way to include and introduce youngsters to the fabulous world of home decor. Broken or mismatched teacups and planter pots, unused household accoutrements, craft store bargains, and various flora & fauna make up the fundamental fairy garden foundation, with no item too small to accommodate your elfin inhabitants.
No matter the size or scope of your space, these 45+ ideas prove there's always room for a fairy tenant. And with long summer evenings ahead of us, you may just catch a glimpse of something altogether unworldly in your outdoor plot!
1. Wooden Planter Fairy Garden with Ladder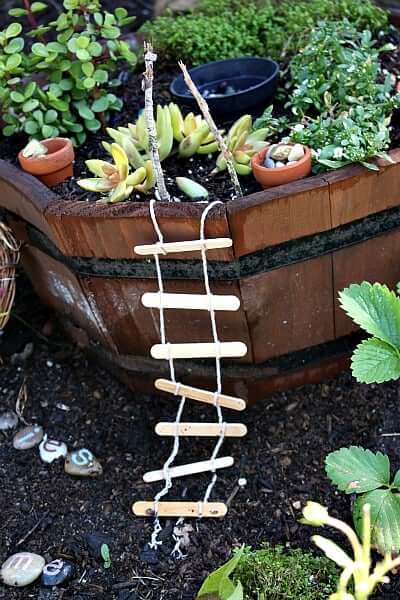 This fairy garden fashioned from an old wooden planter is filled with succulents, lettuce, and strawberry plants, providing lots of spots for fairies to take cover. Small popsicle sticks tethered together with string provide a helpful ladder for them to reach their home during a rainstorm when their wings get too wet to fly, while stones with painted letters spell out secret messages for your new friends. Finishing touches on this garden include some tiny pots filled with decorative stones and a floral wreath that will delight any fairy that crosses its path.
2. Rustic Stone Cottage Fairy Garden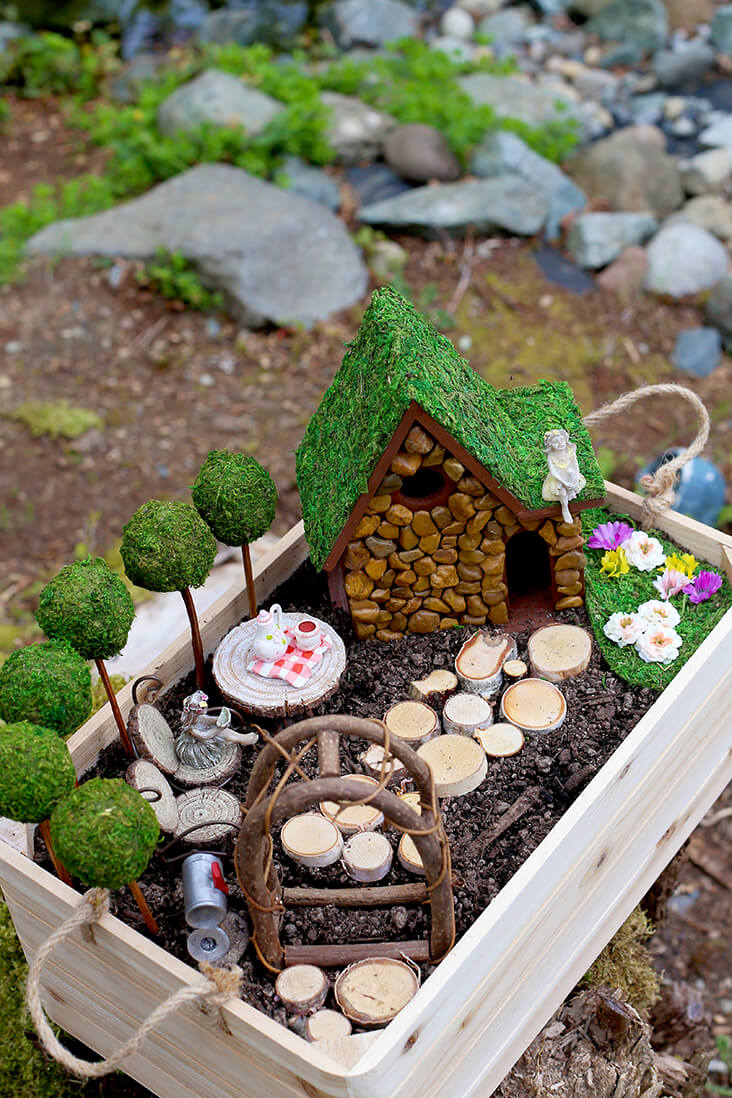 Delightful details abound in this fairy garden that's been created inside a wooden crate. An arched entryway leads to small stumps that form a curved path through the soil. At the end awaits a sweet stone cottage complete with a moss-covered roof. Surrounded by little topiary-like trees and a small flower patch, this quaint garden is occupied by two small fairies, one of whom is enjoying a spot of afternoon tea with accessories that are as dainty as she is. A teeny tiny mailbox sits out front for any letters or postcards that might arrive to brighten their day.
3. Relaxing and Colorful Fairy Garden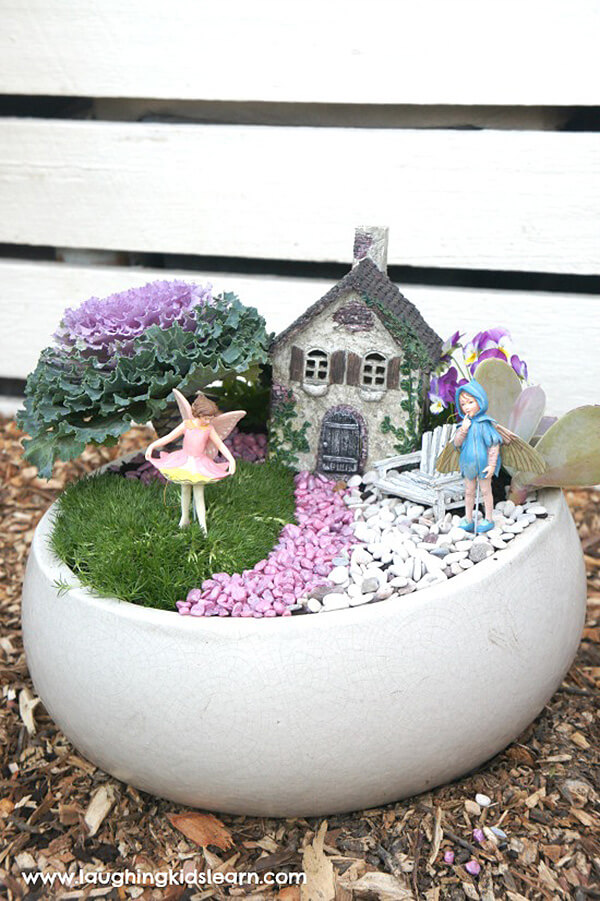 Perfect for those who love the color purple, this garden sits inside a ceramic pot with a drainage hole to help nourish the plants on top. Purple pansies peek out from the background and a hearty flowering kale plant takes center stage, acting like a blooming tree that our fairies can take respite under for an afternoon nap. Some fresh green grass acts as the ideal spot for playtime, while a small succulent on the right provides some visual interest. A pop of purple rocks leads to a house that any fairy would envy, while an adorable Adirondack chair provides a spot for rest and relaxation.
4. Broken Pot Garden for Gnomes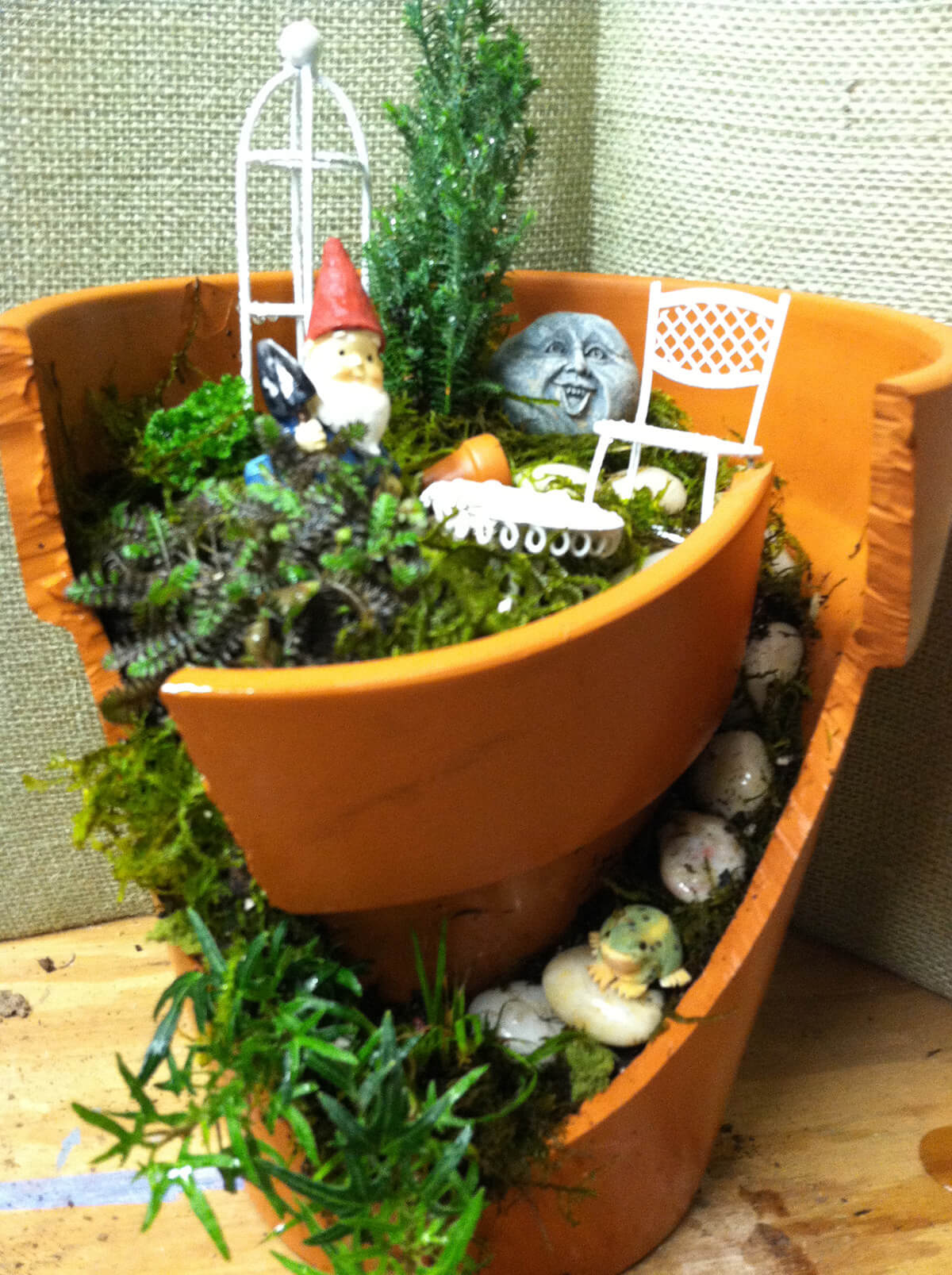 Don't let that old broken pot go to waste! Here, a pot that would have otherwise been thrown out is refashioned into a home for a little gnome friend. A small frog sits at the bottom to welcome you, as the winding trail up to the top is lined with speckled stones. A little white chair is the perfect spot to take a load off after a long day of digging in the dirt, and this gnome has a friendly rock buddy to keep him company day after day. A variety of lush green plants fill in the spaces in the potting soil, making this spot a garden paradise.
5. Dainty Teacup Fairy Garden with Saucer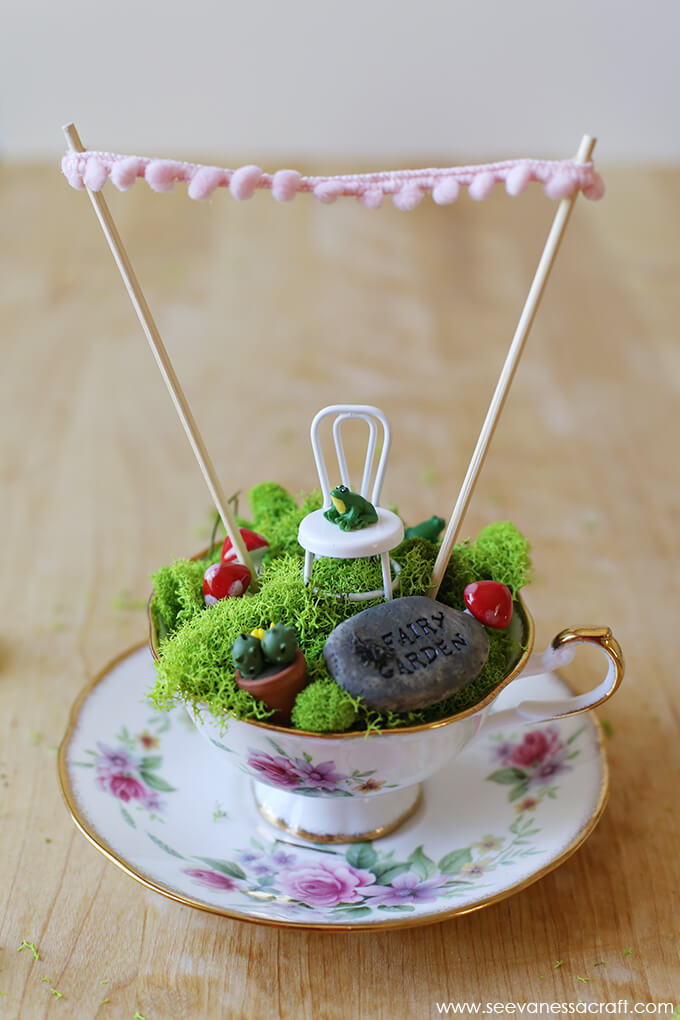 Is there a more perfect container for a fairy garden than a sweet and delicate teacup that's adorned with beautiful flowers? We especially love the gilded edge on these pieces, and we're sure the fairies would agree! Bright green moss is tucked into every nook and cranny in this whimsical garden that's dotted with tiny frogs and toadstools. A pink pom pom trim held up by short skewers provides the perfect backdrop for this fun and feminine craft. To add even more playfulness, a miniature cactus plant and a fairy garden rock round out the look.
6. DIY Stone Cottage Terracotta Pot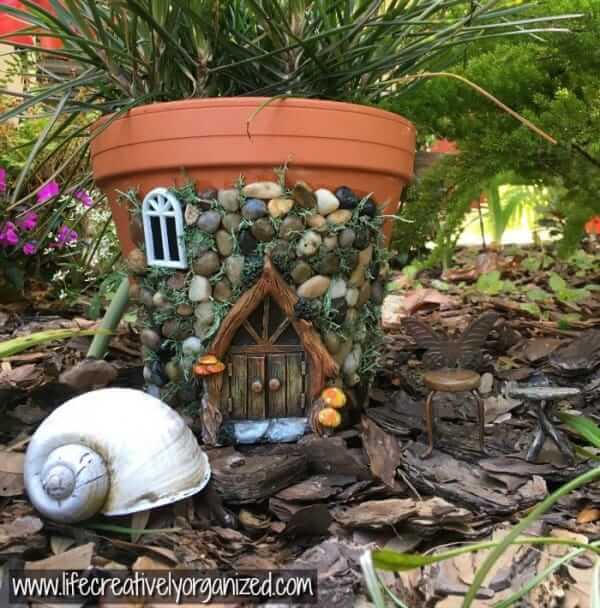 The sky is the limit with your imagination as you set out to create a one-of-a-kind house for your fairy friends. With just a few squeezes of glue, you can create this fun stone cottage complete with a small wooden door for those who arrive on the premises. Decorative moss fills in the gaps between the stones and gives it the perfect natural look for your garden. By adding a window and a few fanciful accessories, like a giant snail's shell and a small butterfly chair, any fairy would be glad to land in this oasis.
7. Poolside Fairy Garden with Mossy Cabana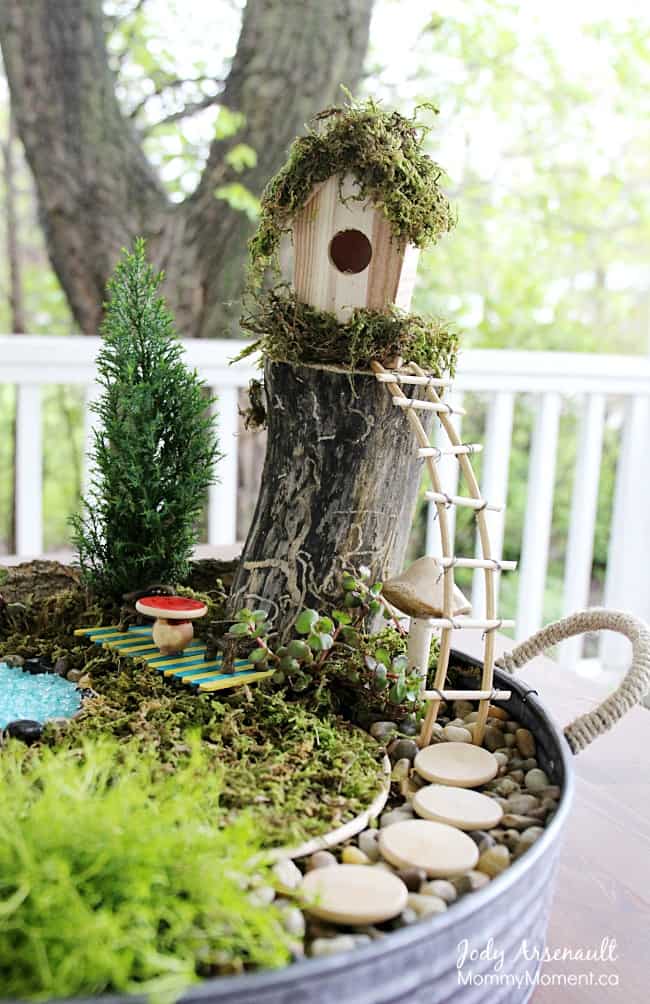 Every fairy would love this tiny moss-topped house that sits high on top of an old tree stump. But what they would love even more is the pint-sized pool that's made just for them! Created inside a galvanized steel wash bin, the center of this garden holds a plethora of blue crystal rocks that gives fairies the perfect place to splash and play. They can relax afterwards in one of their small deck chairs as they look out over their new home. Plenty of rocks, plants, and other accessories gives this garden a fresh feel.
8. Secret Garden in a Book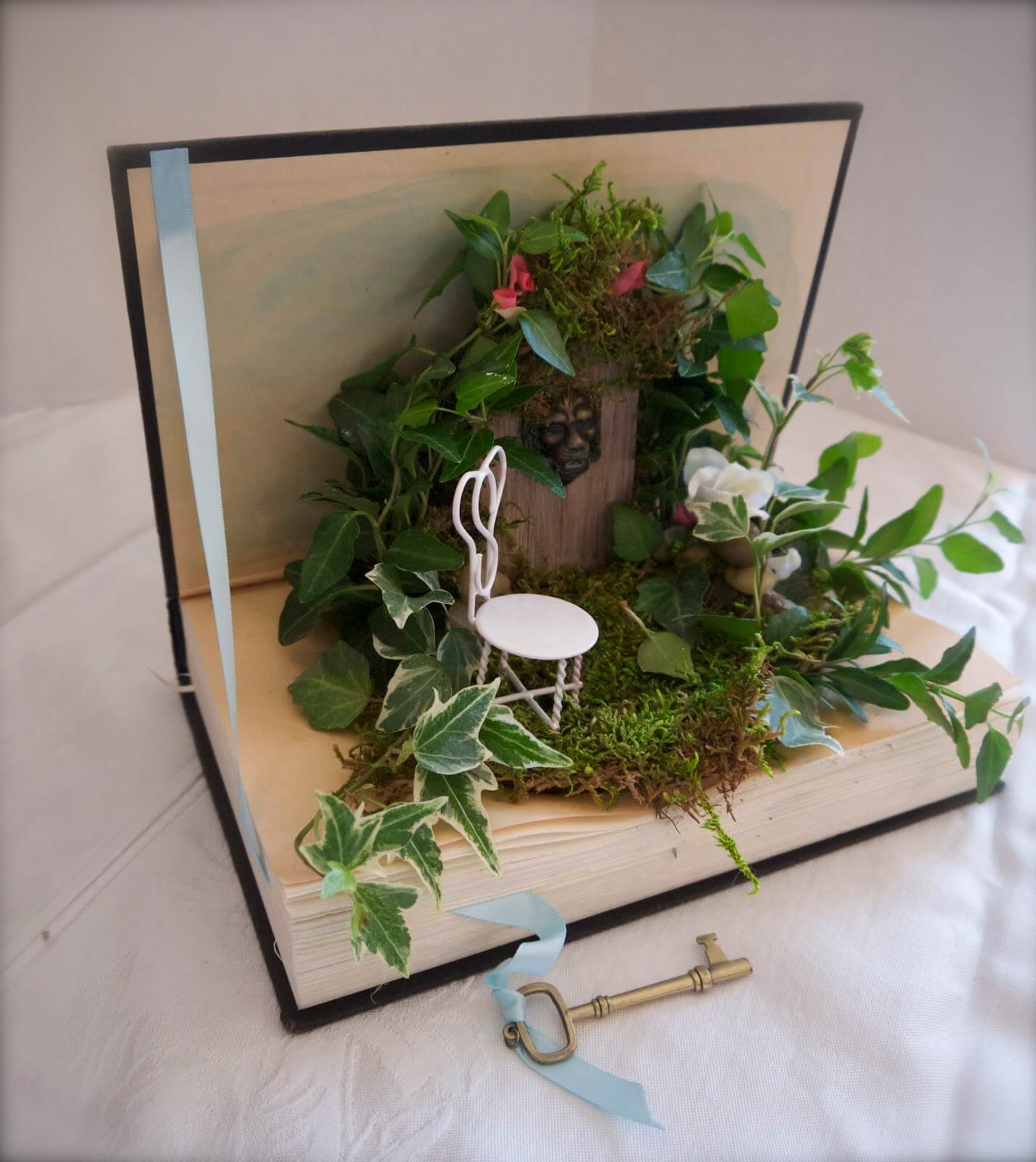 This idea takes our breath away! What a better place to build a secret garden for your fairy friends than inside of a book? This idea repurposes an old book from a thrift store and gives it a whimsical new life. Outfitting it with a fake cover of "The Secret Garden" is especially on-point, as are all of the small details that are in abundance in this piece. We love the mysterious door that awaits all who enter through the garden, and the antique key attached to a ribbon adds a finishing touch that can't be beat.
9. Bright and Colorful Fairy Garden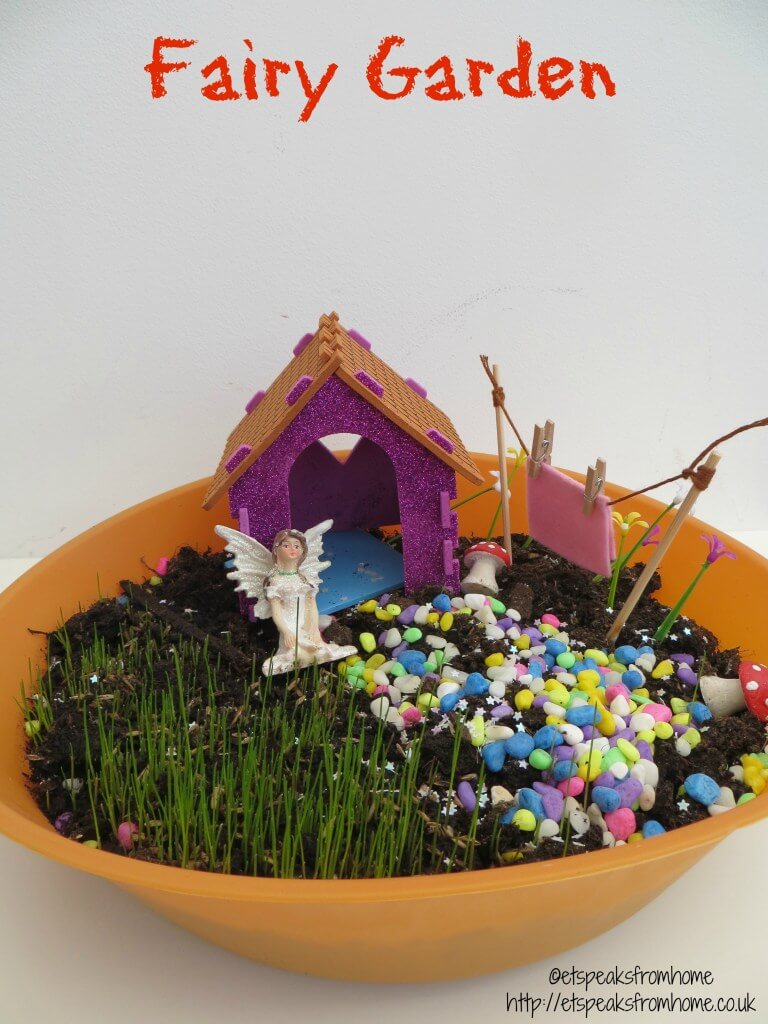 Using a simple plastic bowl, this fairy garden comes to life with all sorts of bright features. A purple glitter home is sure to be beloved by all fairies, and the helpful clothing line gives the grounds a homey touch. This idea works particularly well indoors, as long as your grass gets plenty of sunlight to grow. Tiny toadstools and little plastic flowers add special touches to this unique home, while miniature stars are sprinkled amongst them. Gravel rocks in an array of bright colors wraps up this DIY look.
10. Fairy Garden with Animal Friends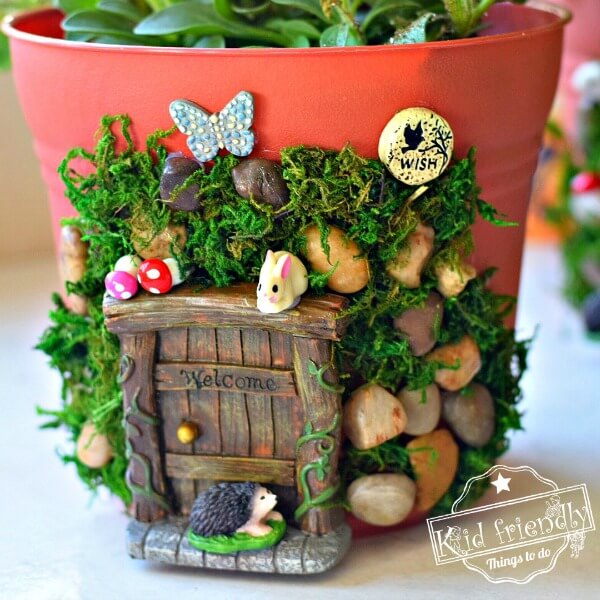 Get out your glue gun to bring nature to life with this adorable flowerpot fairy garden. An assortment of rocks adorns the side of the container, framing a rustic door that welcomes all who arrive. Natural moss helps to make things look natural and weathered, like it's the home of an old friend. Perching on the doorstep and at the top of the door are squeal-worthy critters, like a teeny hedgehog and his bunny friend. Watching over all of them is a floating butterfly, making this garden look playful and perfect.
11. Beachfront Coastal Fairy Garden Oasis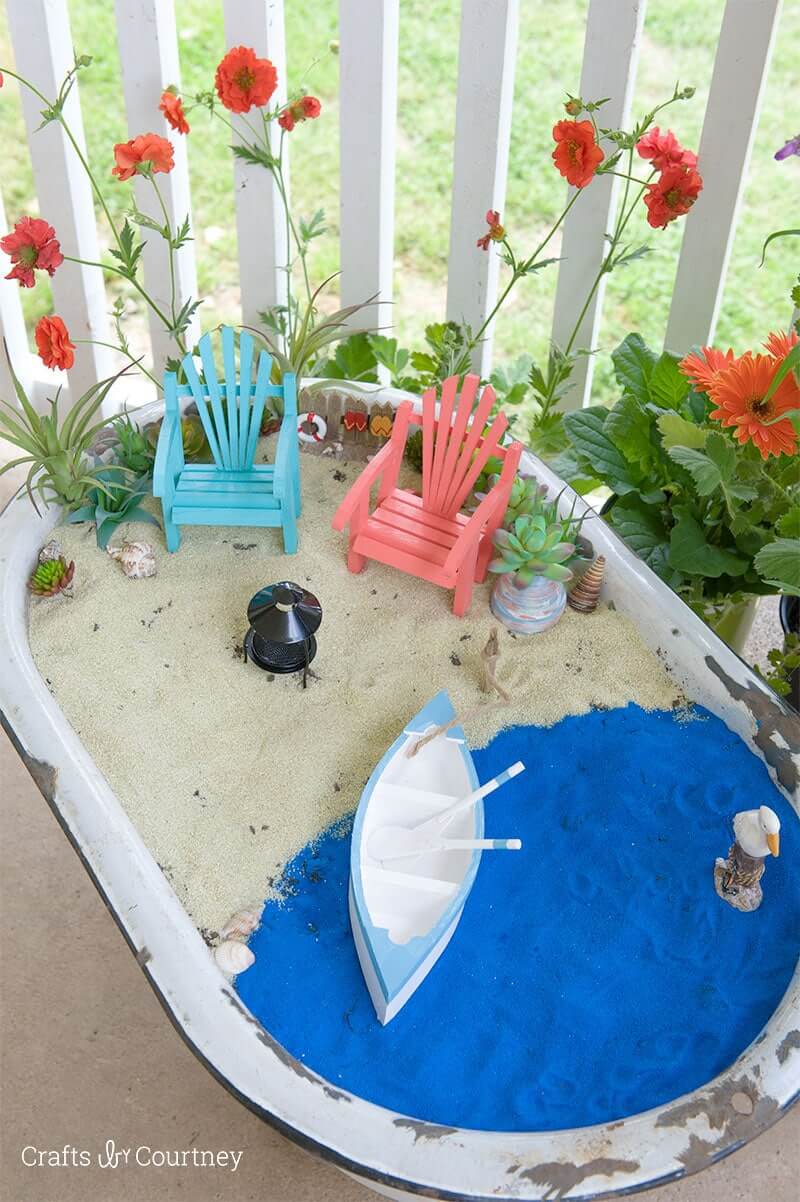 Your fairies will be in heaven when they get to have some fun in the sun with this unique twist on the garden theme! An old pot that's shaped like a bathtub gets repurposed into a tropical paradise with this idea. Although filled with dirt, a layer of sand on top gives it that beachy feel that everyone will love, with blue sand acting as the water. Tiny painted wooden chairs and a wooden rowboat stand ready for visitors, as does a seagull companion. Thoughtful details like seashells, succulents, and a fence with a life saver and flip flops really elevates this concept into something special.
12. Solar Powered Fairy Garden House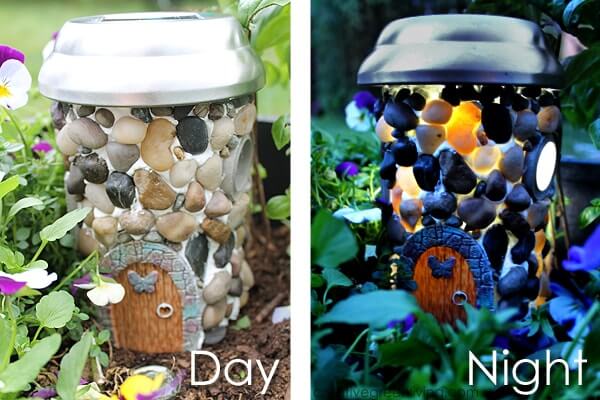 Who says that the fun has to stop when the sun goes down? With this solar powered fairy house, the party never has to end! By recycling an old plastic bottle and pairing it with a solar powered garden light, this house soaks up the sun during the day and then activates at night to become a cozy cottage for any pixie. Decorated with river rocks on the exterior and miniature picture frames for the windows, the final dash of style comes from the front door that's accented with a butterfly.
13. Glass Fishbowl Fairy Garden Terrarium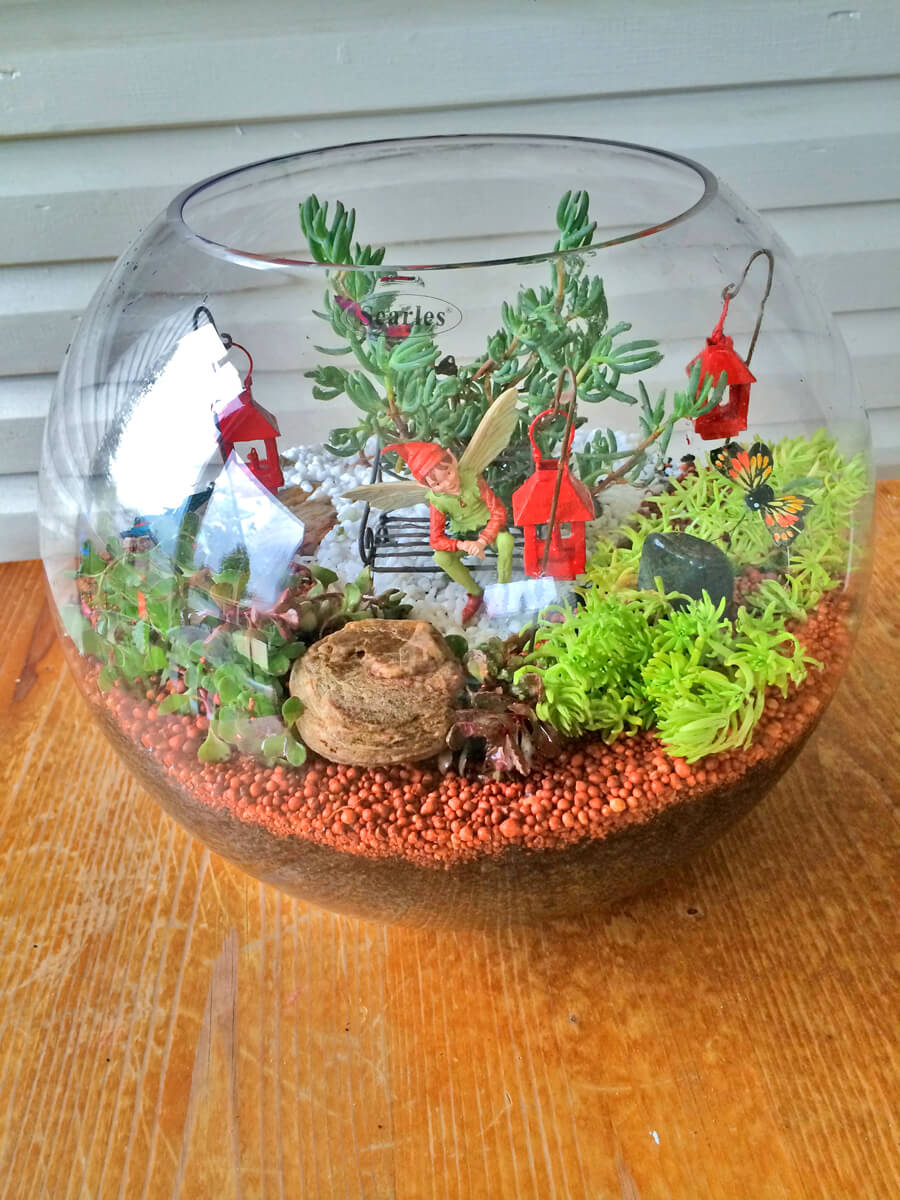 A bottom layer of gardening charcoal helps keep the succulents just moist enough in this self-contained fairy garden. A tiny park bench sits in the middle of a rock path that's lined with paver stones to give it a polished look. On the outer edges, red rocks lend a more natural look, while small red lanterns are suspended from metal hooks that are secured in the landscaping. We like to think that this fairy is taking a quick break to rest his wings before heading off on his next adventure, but he might just love it so much that he'll stay for a while!
14. Children's Tupperware Fairy Garden Cabin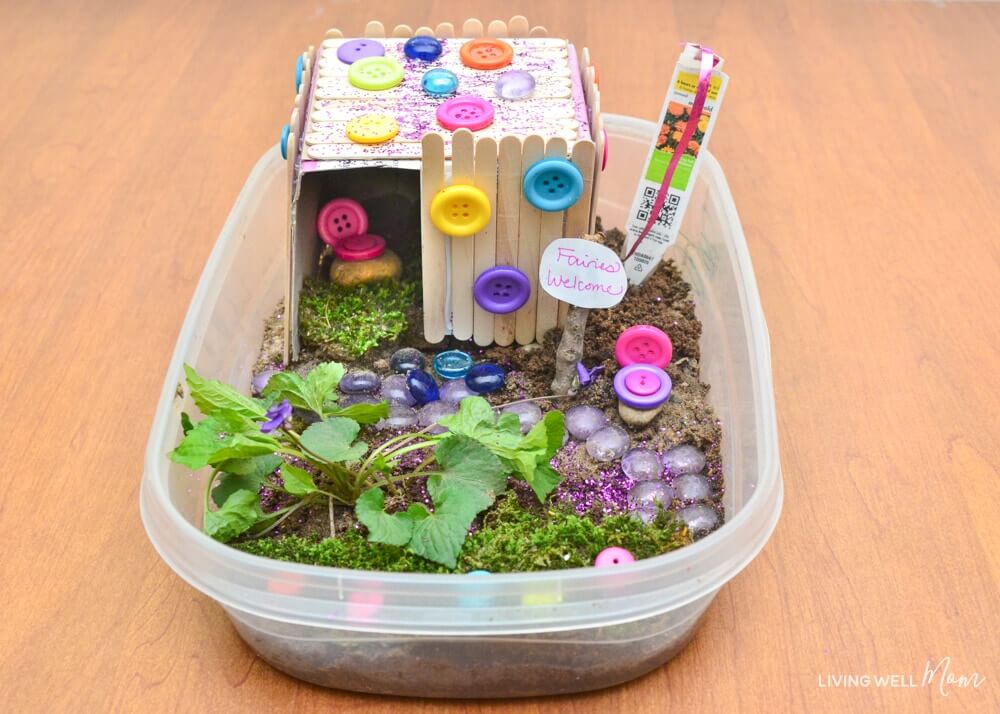 Your Tupperware is meant for more than just leftovers! Let your children dive into decorating with this kid-friendly container that they can fill to their heart's delight with whatever odds and ends they find. We think the eclectic look of this popsicle cabin can't be beat, especially when topped off with glass beads and bright buttons. A homemade sign lends a heartfelt touch, and more buttons are used to create a chair that fairies will love to perch on. An old label from a flowerpot is reused as a garden flag here, while glitter adds a layer of pixie dust that will make any fairy feel like this is their happy place.
15. Bird House Fairy Vegetable Garden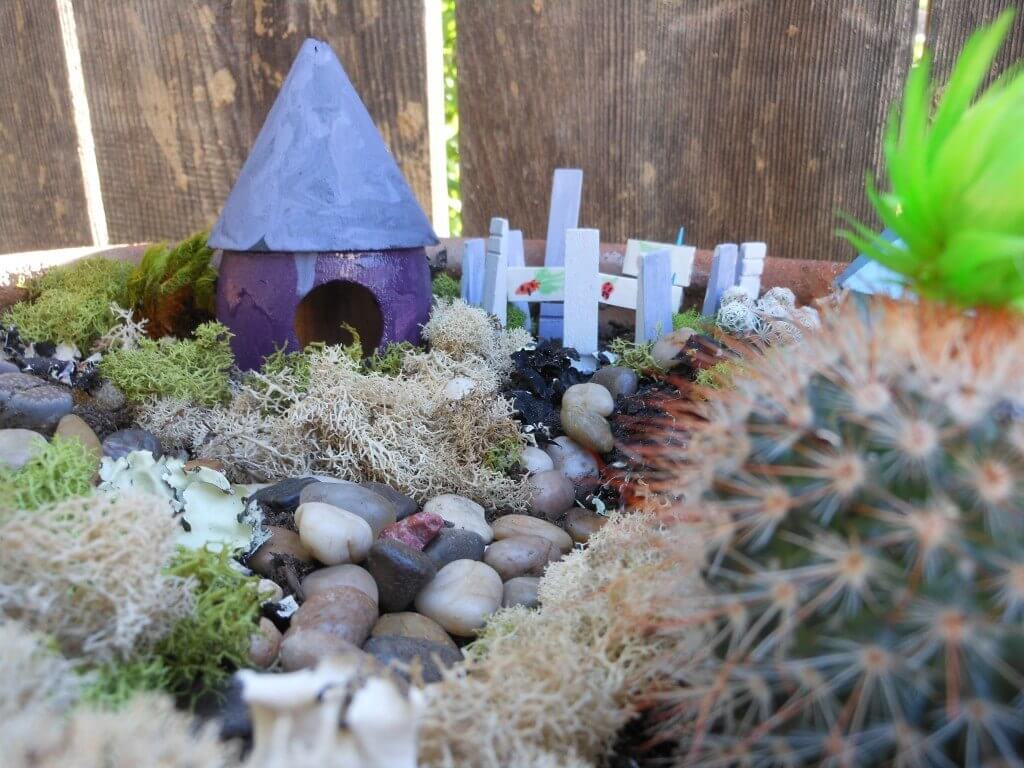 It wouldn't be a proper fairy garden without vegetables, right? Wooden stakes are placed in the ground and painted with tiny fruits and vegetables that would make a great meal for a hungry fairy. An affordable bird house is painted purple, while natural elements like moss make this place fit for any fairy queen. Poking out from the edge is a spiky cactus that kicks things up a notch and lends some funky vibes to help contrast with the rocks. A clothesline off to the side of the frame lends a cozy touch that makes it feel like home.
16. Bright Blue Fairy Door Art Project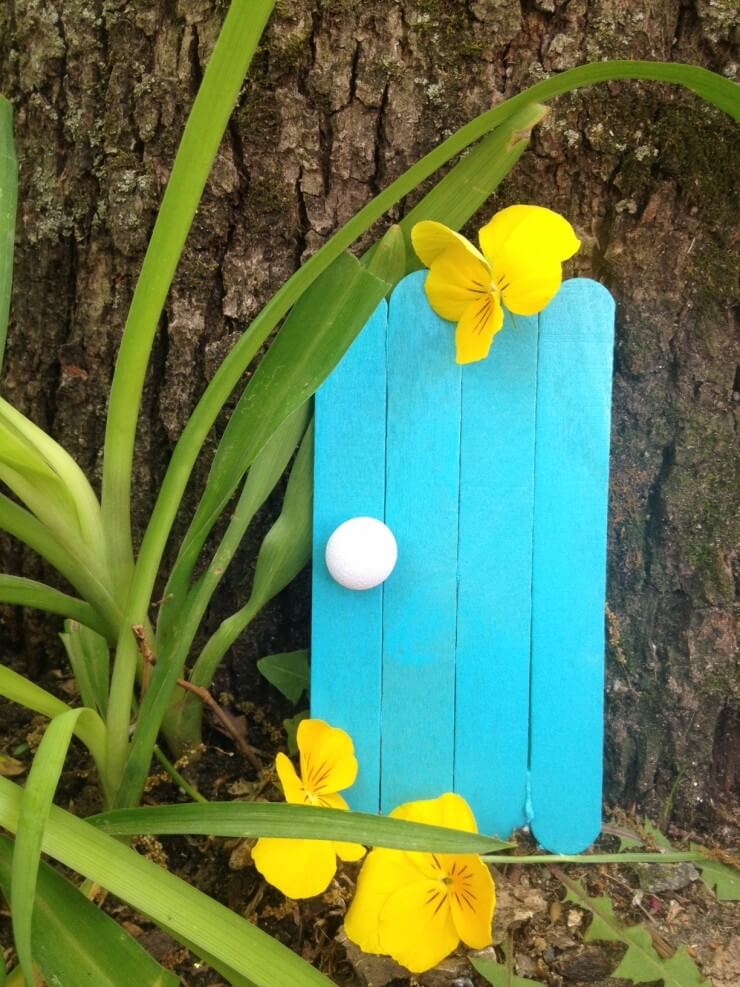 If you don't have the time or materials to create an entire fairy garden, there's no need to worry! You can still create an intriguing and whimsical touch to your yard by creating a fairy door that makes it look like they live inside one of your trees! Just a few popsicle sticks and some paint will take your yard from drab to fab in the blink of an eye. Use whatever crafts you have on hand to attach the doorknob, and this project can be as simple or ornate as you'd like!
17. Once Upon A Time Fairy Centerpiece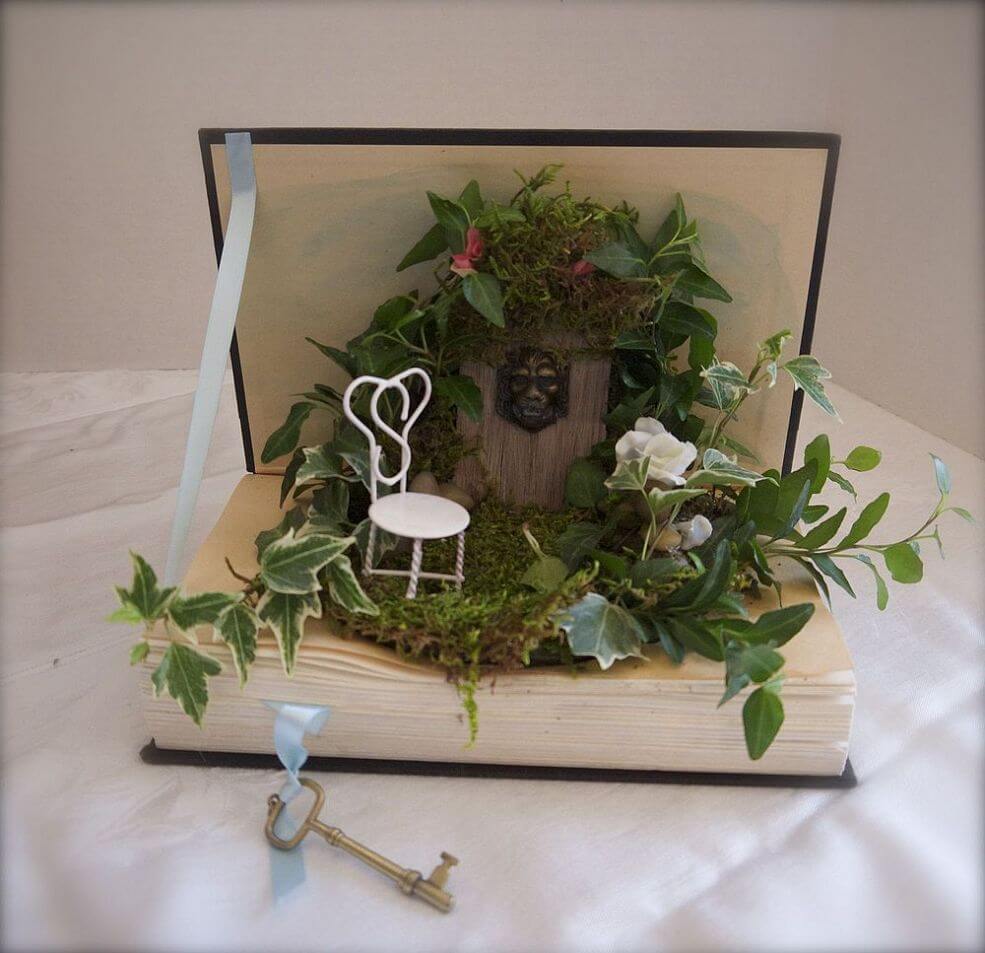 18. Sweet and Salty Salt Dough Fairy Accessories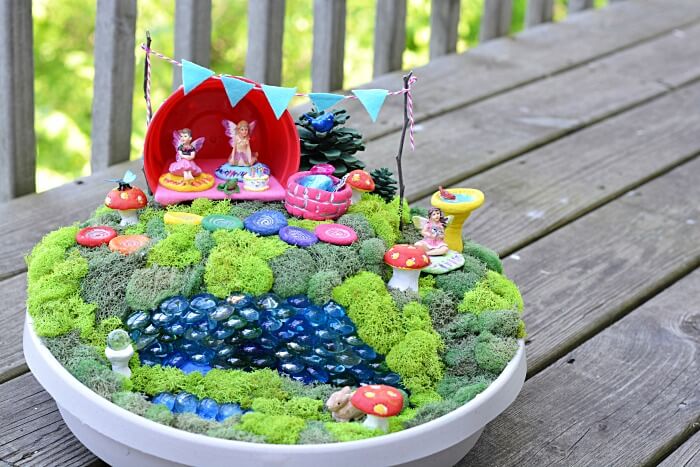 19. Secret Fairy Garden Planter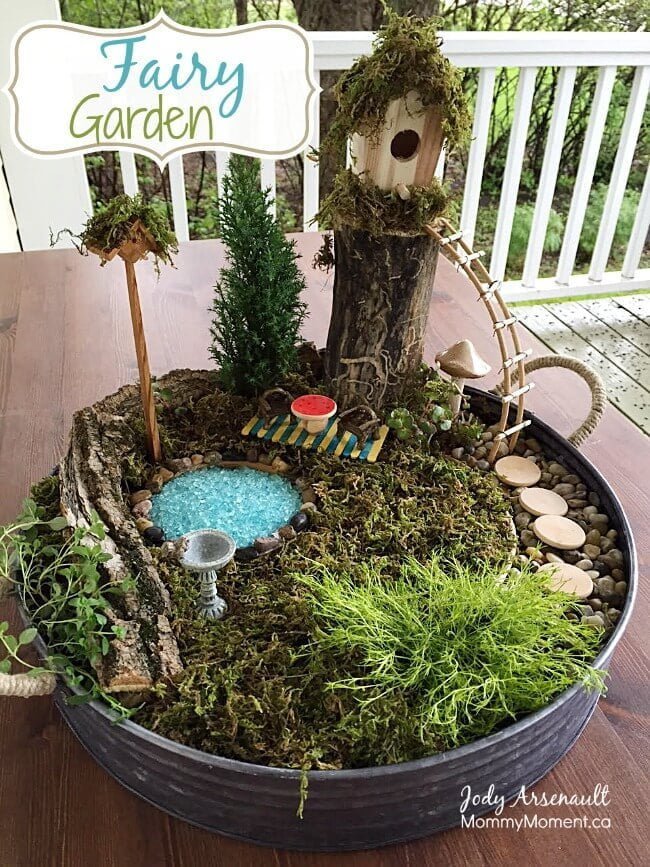 20. Barrel Planter DIY Fairy Garden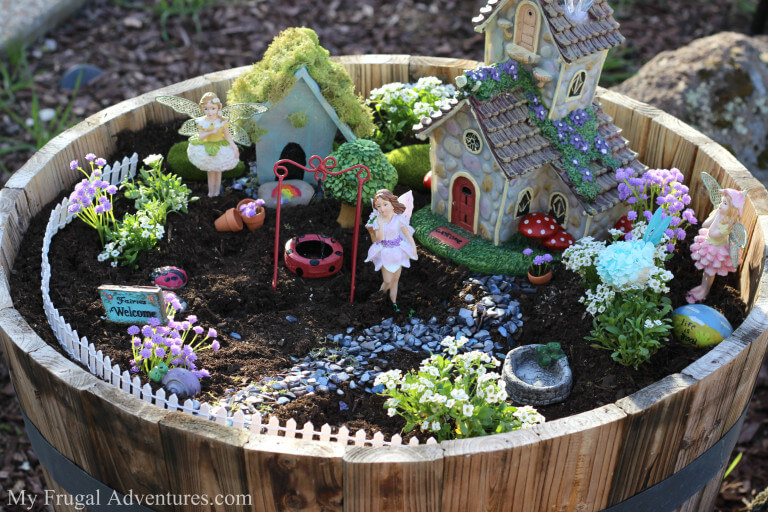 21. DIY Pebble-Pasted Bottle Fairy House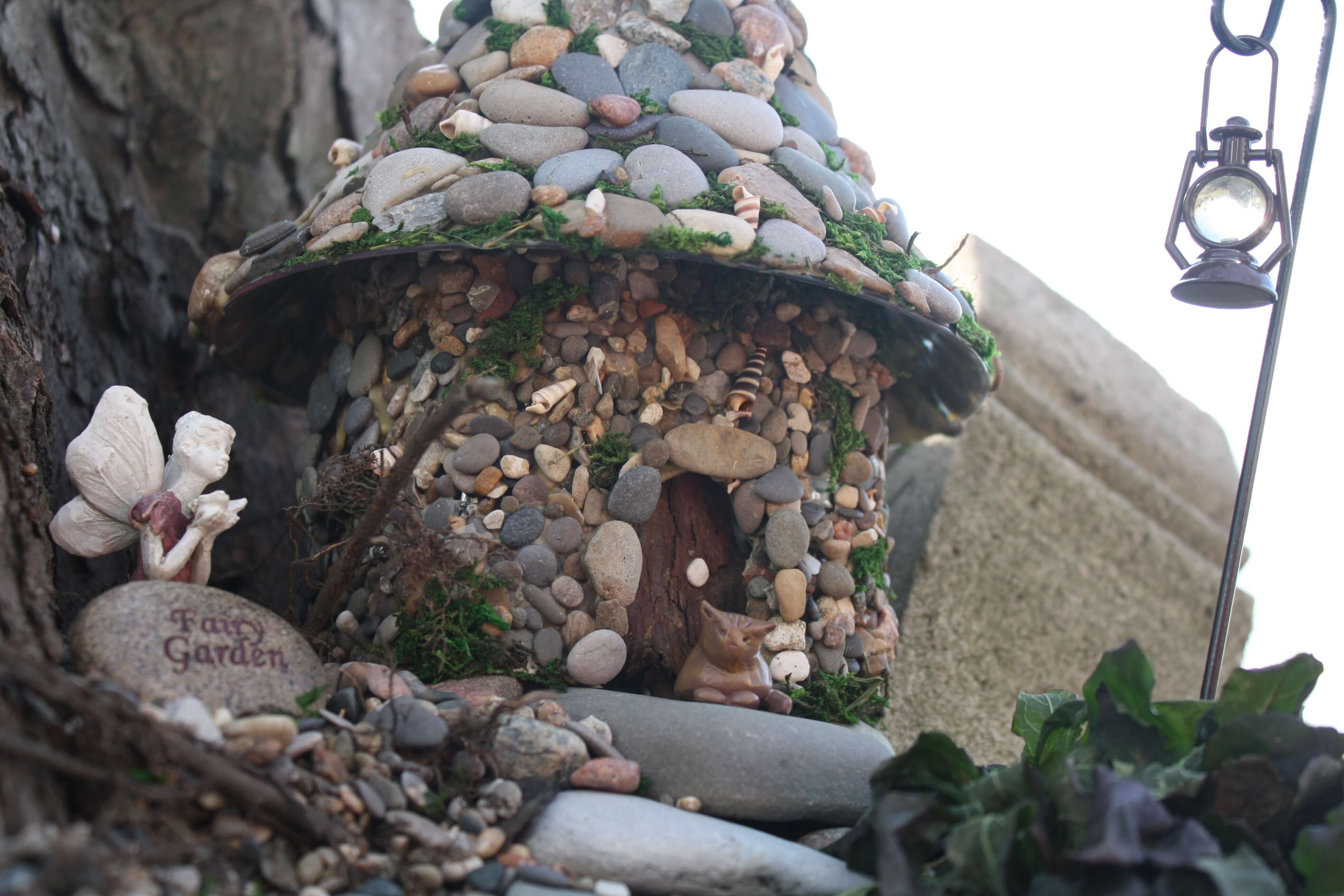 22. DIY Fairy Door Planter Project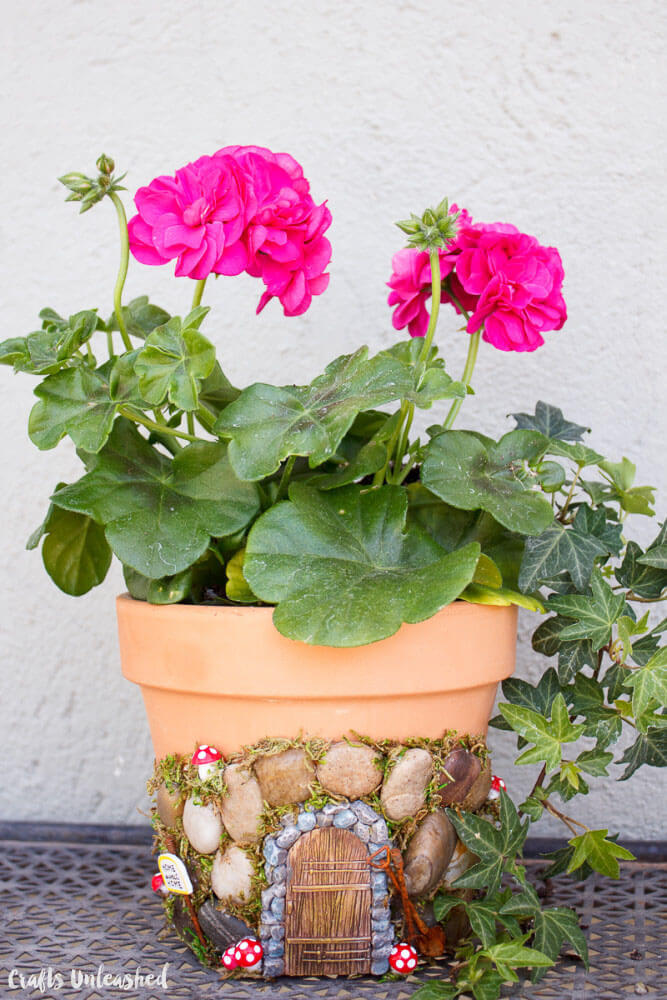 23. Woodland Retreat Fairy Cabin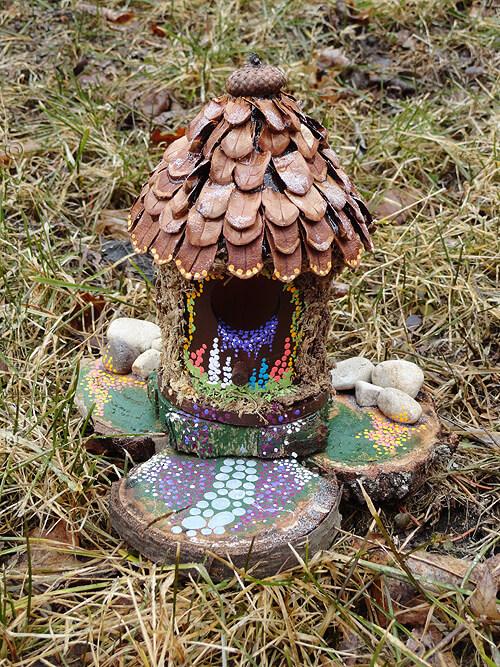 24. Enchanted Handcrafted Clay Toadstools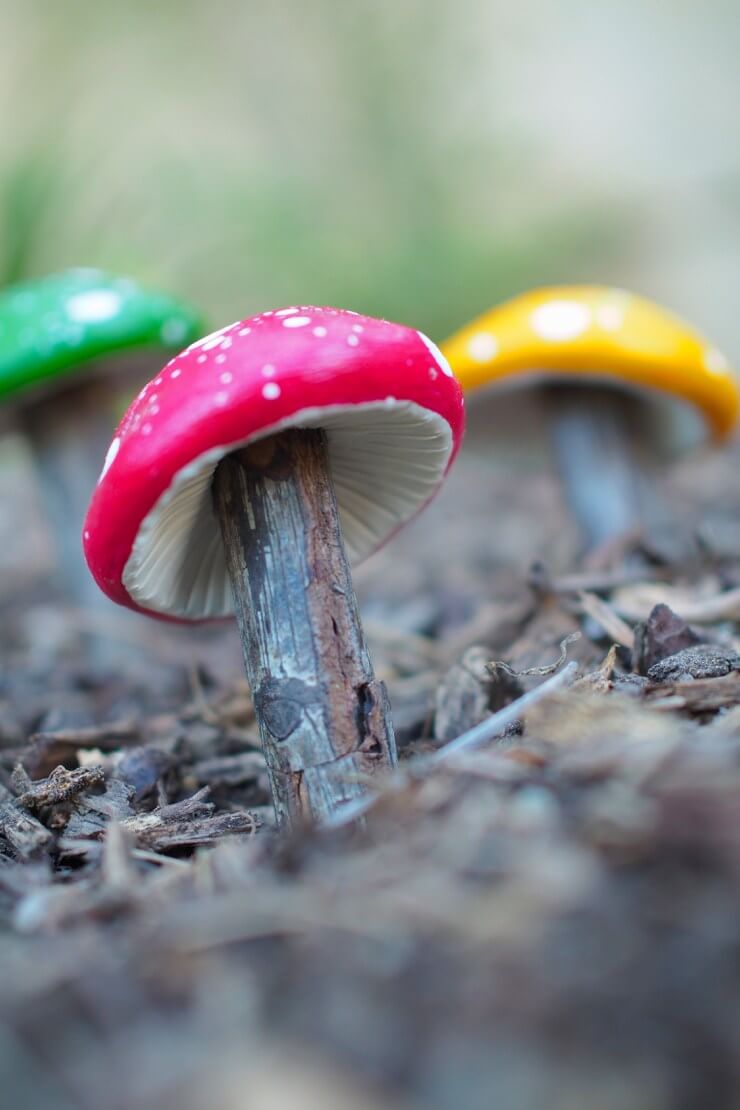 25. Tiny DIY Tinkerbell Garden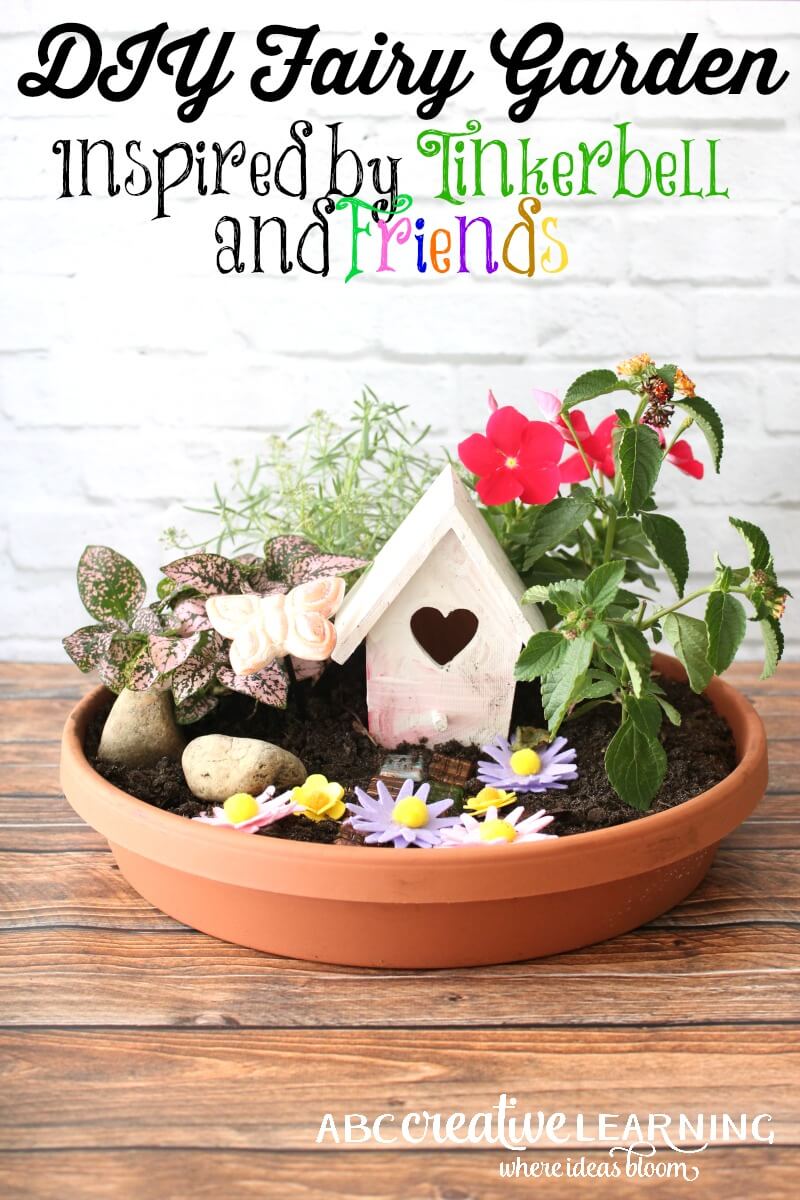 26. Fairy Neighbor Sidewalk Garden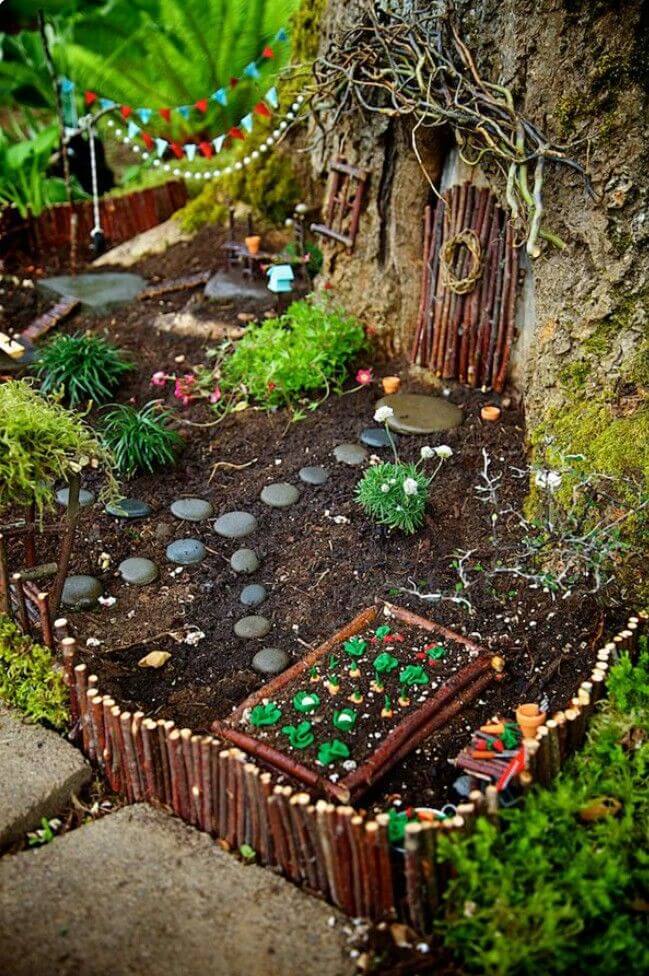 27. Simply-The-Popsicle Stick Fairy Door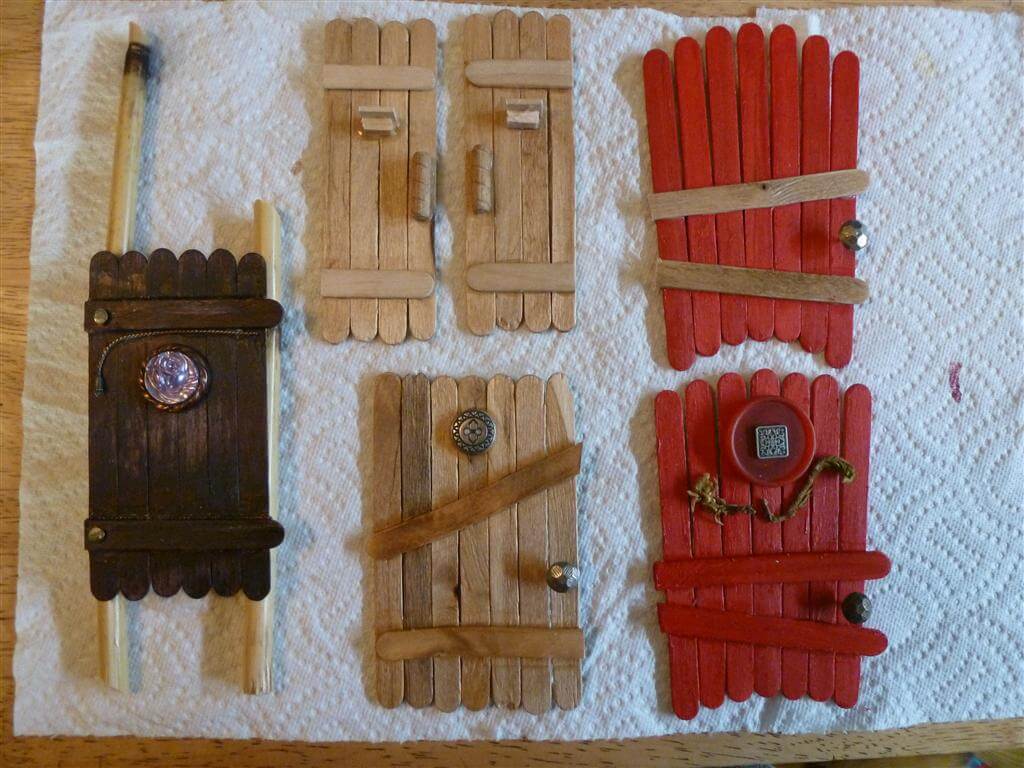 28. Suspended Summer DIY Fairy Garden Ideas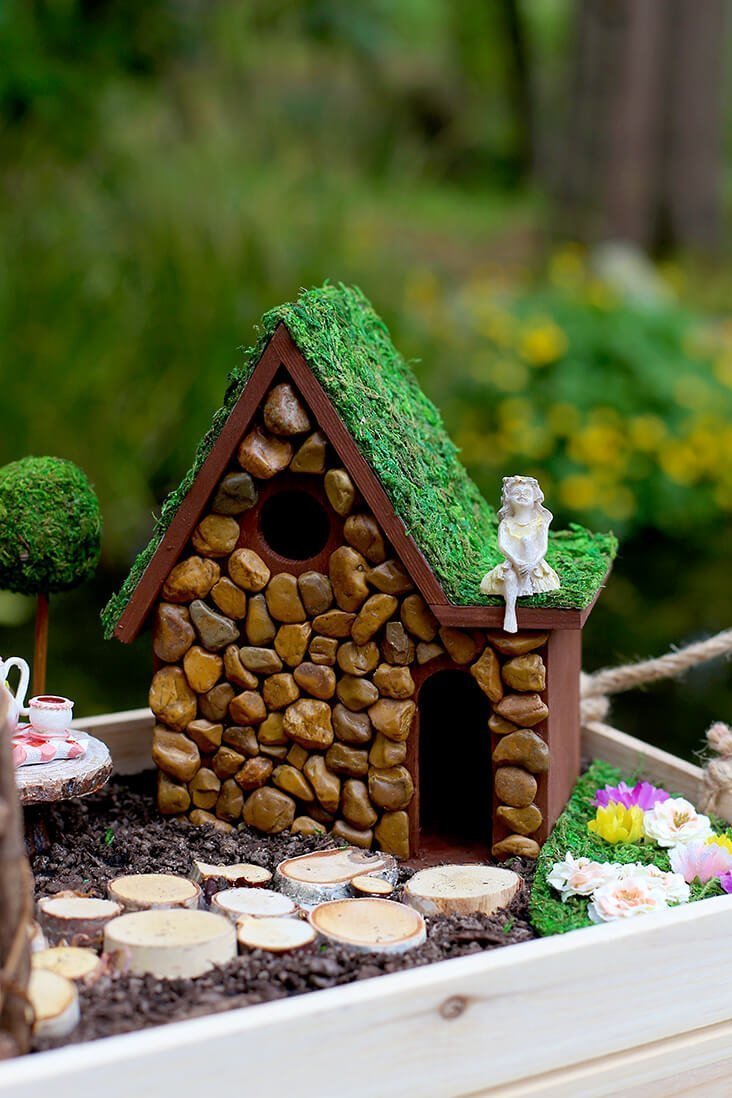 29. Twig and Twine Fairy Ladder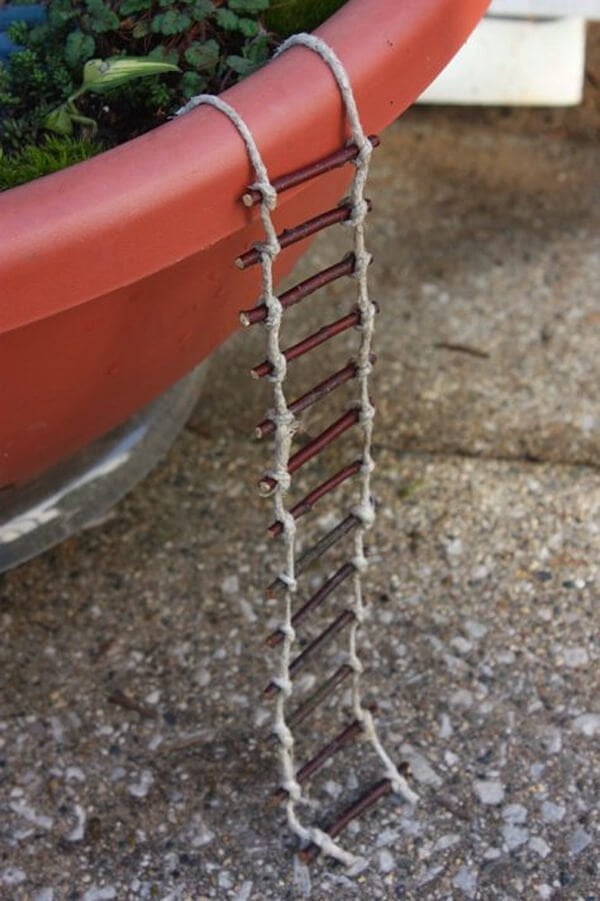 30. Corner Home DIY Fairy Garden Ideas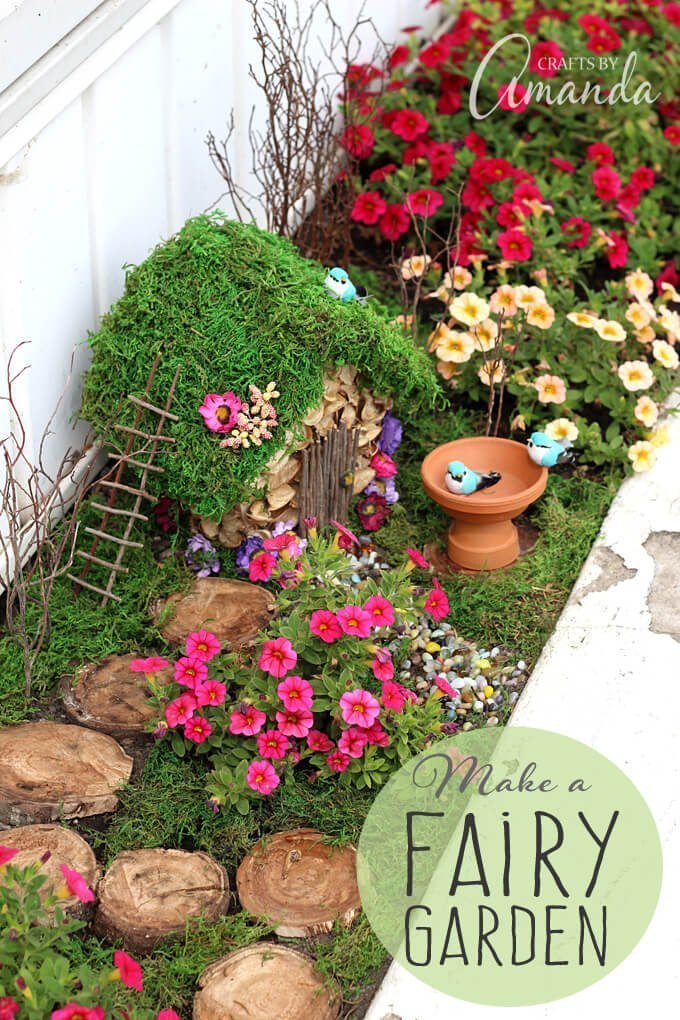 31. Resized-And-Reassembled Wooden Fairy Furniture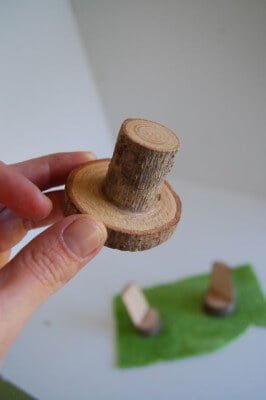 32. Cheerfully Yours Fairy Planter Garden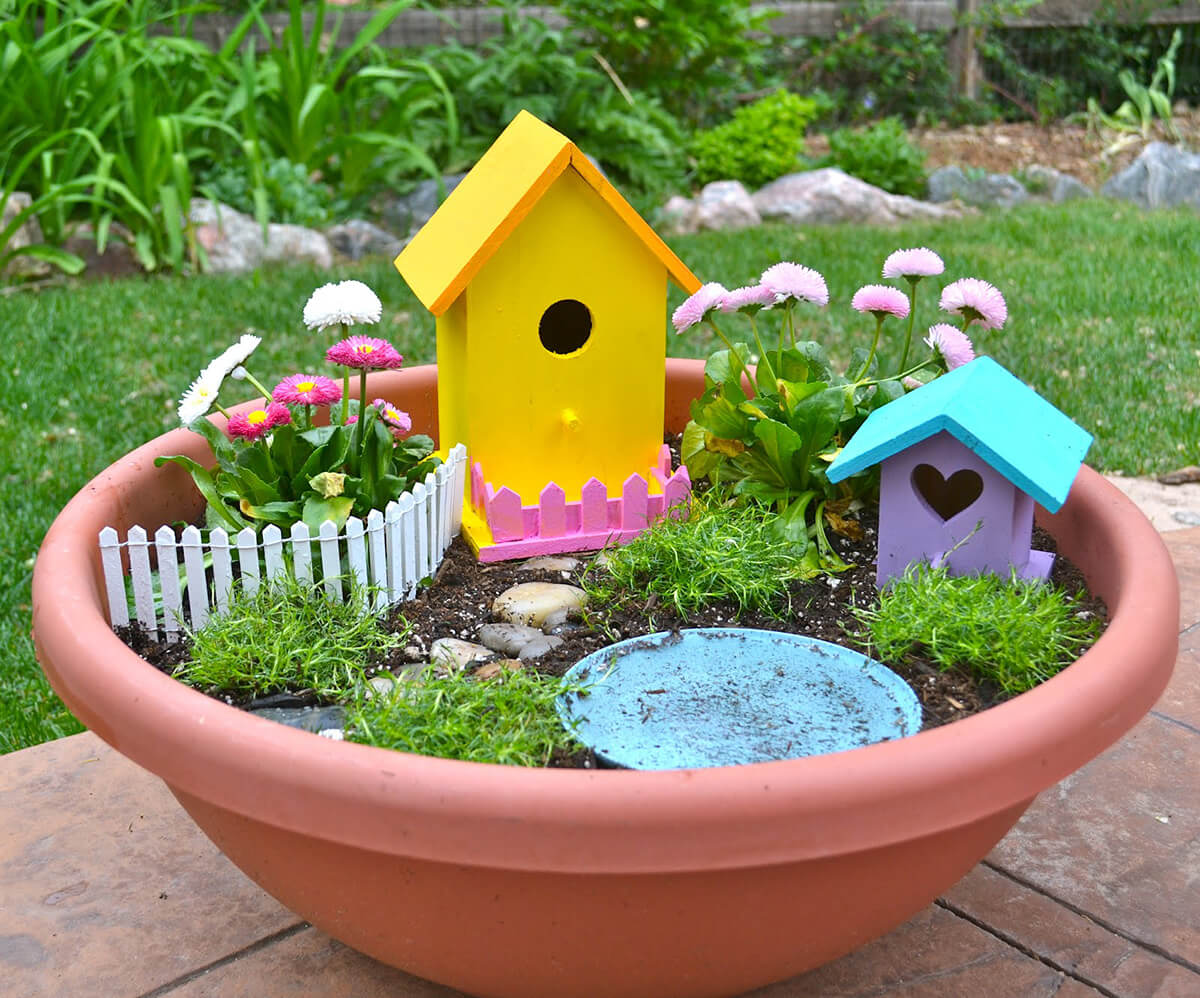 33. DIY Fairy Tale Fairy Well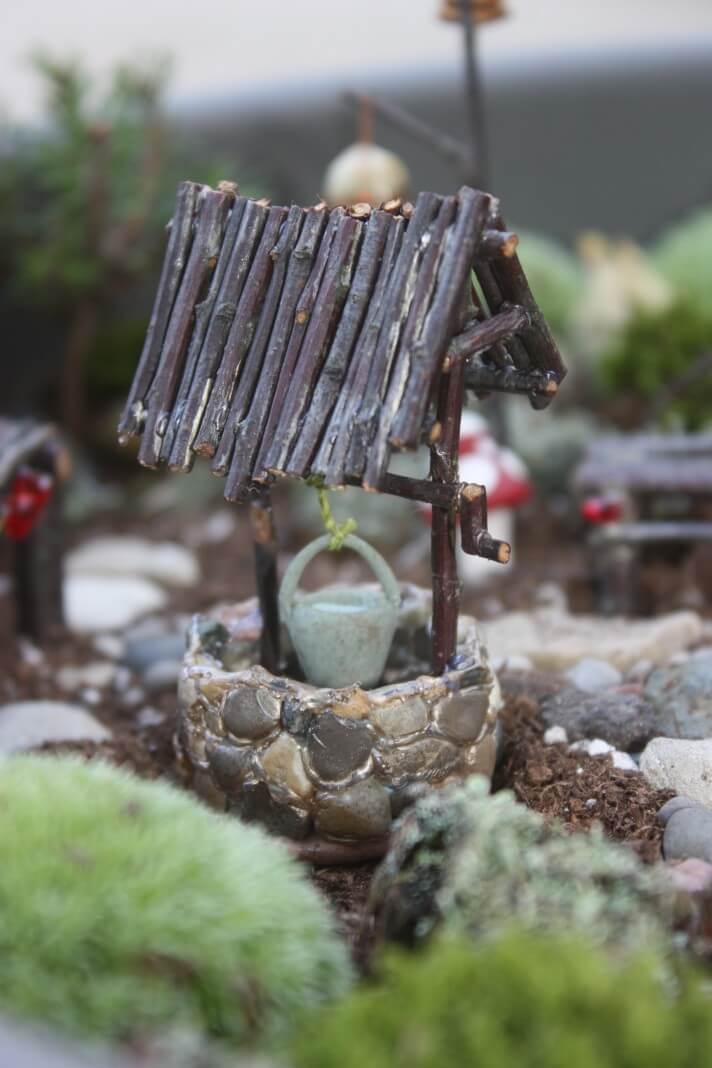 34. Repurposed Potted Fairy Garden

35. Storybook-Style DIY Fairy Garden Accessories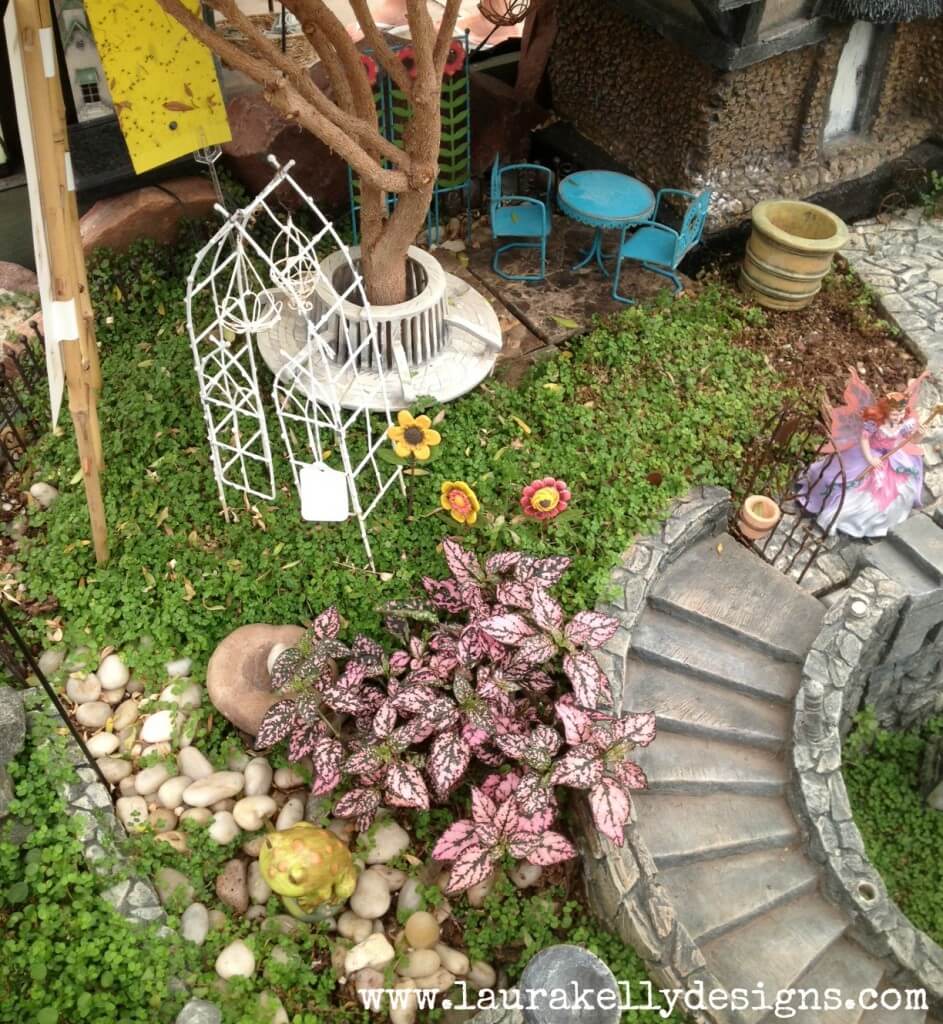 36. Primly Pacific Northwest Inspired Fairy Garden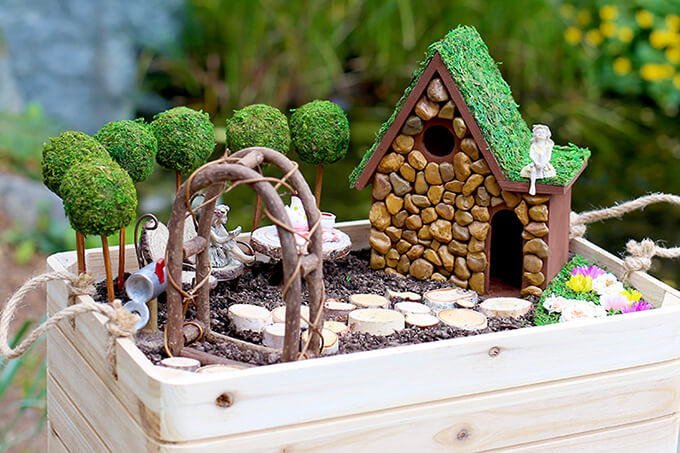 37. Fairyland Mason Jar Terrarium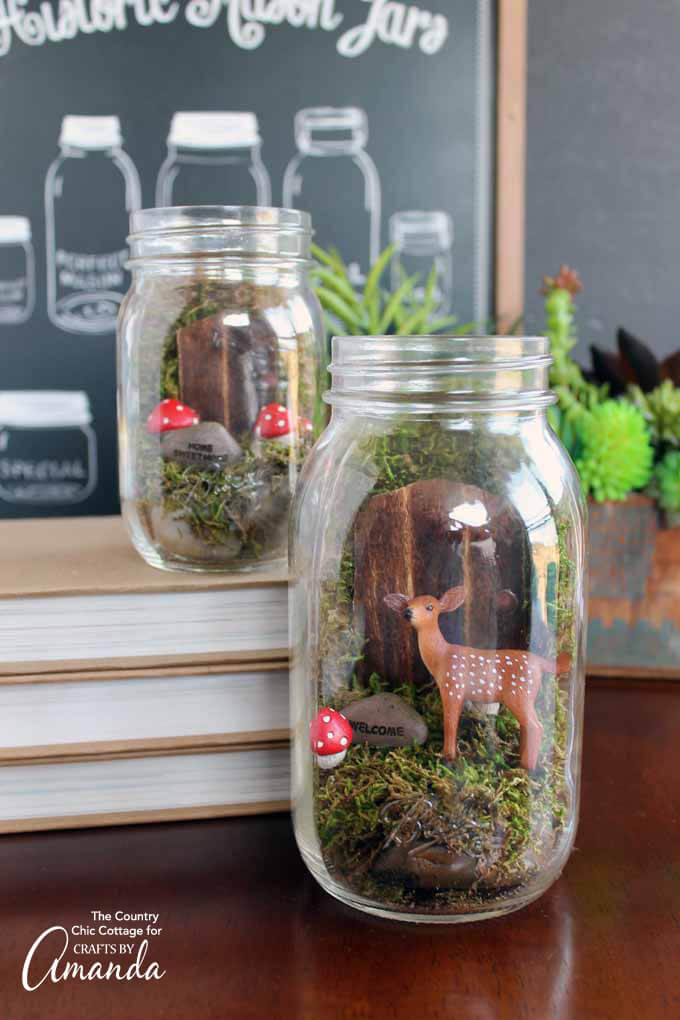 38. Sweet Dreams Forested Fairy Bed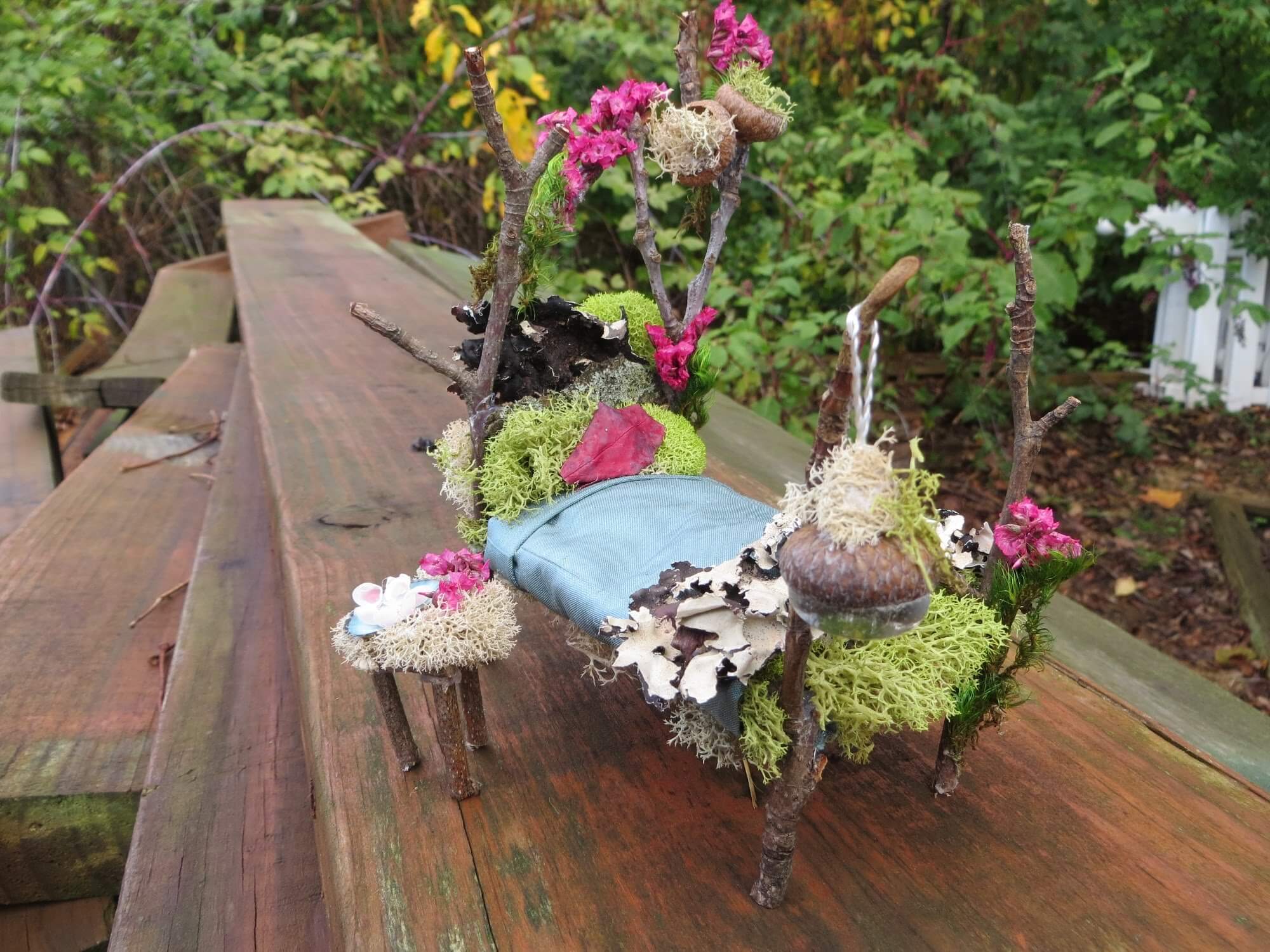 40. Tiny Traditional English Garden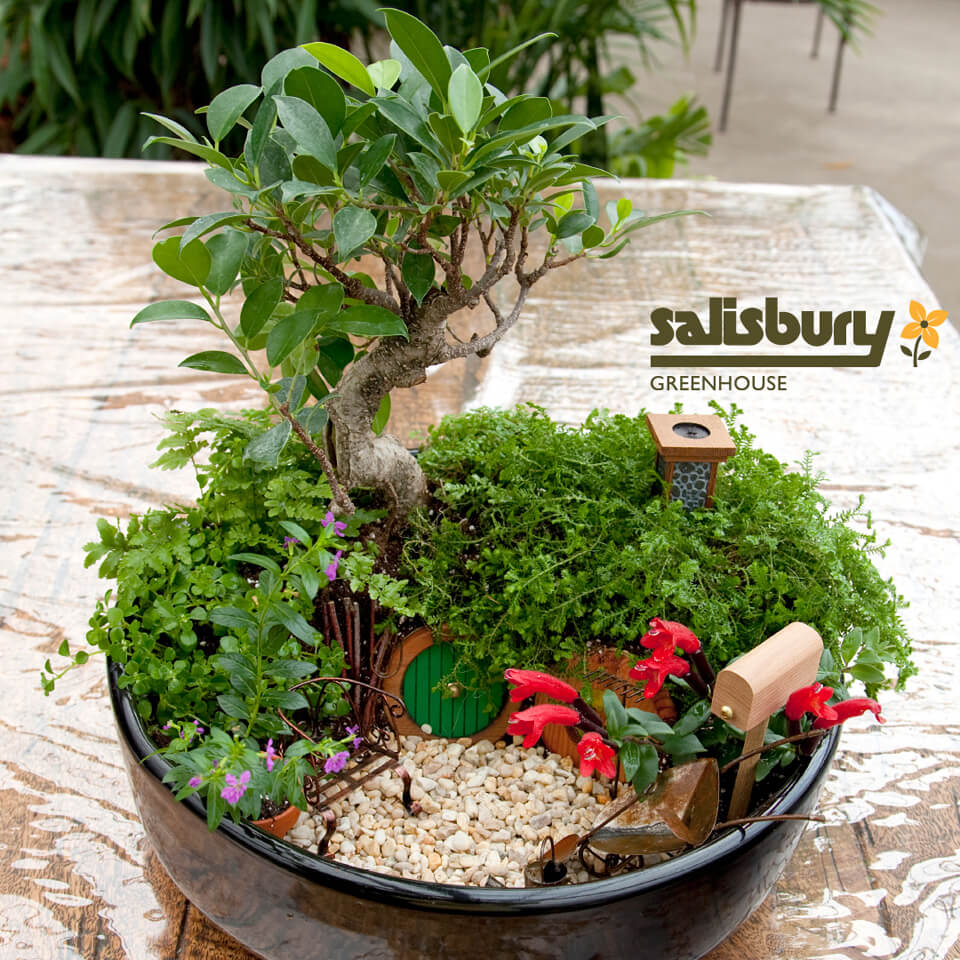 41. DIY Cascading Fairy Waterfall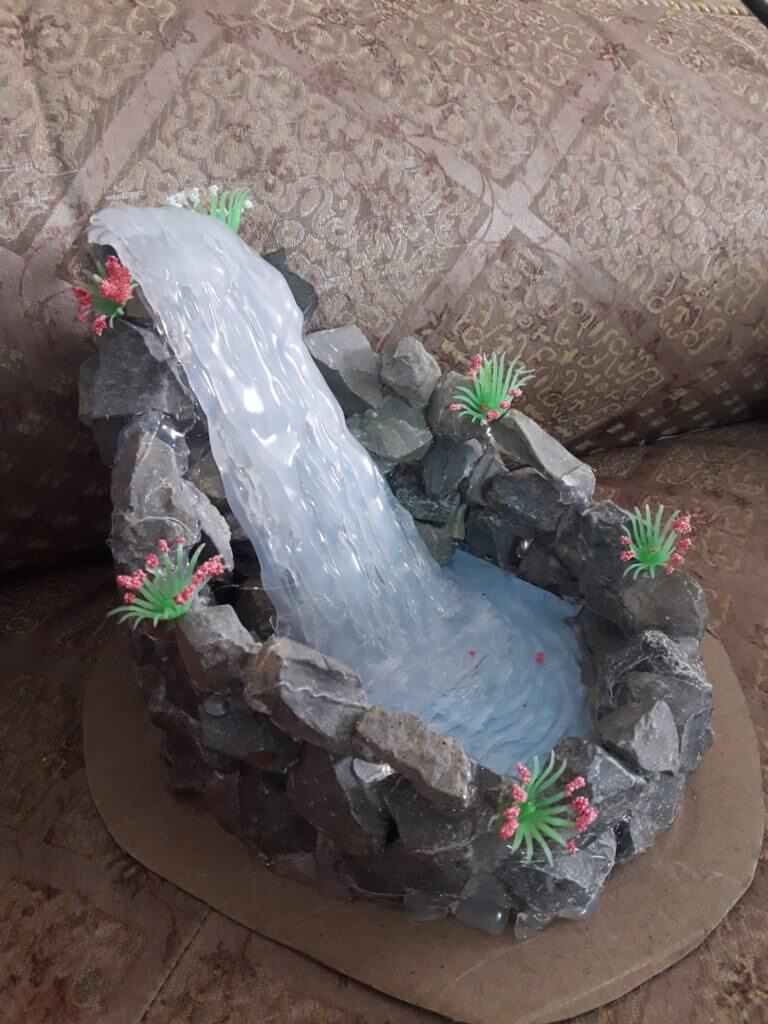 42. Hand Assembled Bespoke Fairy Lodge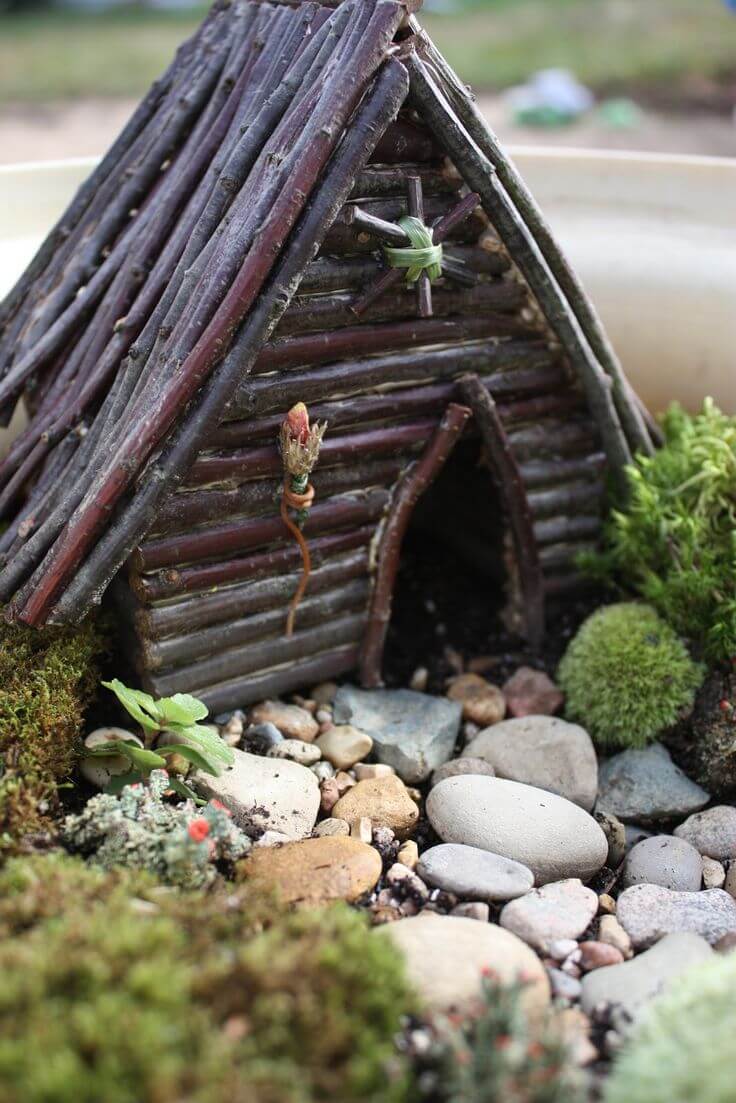 43. Midsummer Garden Party Planter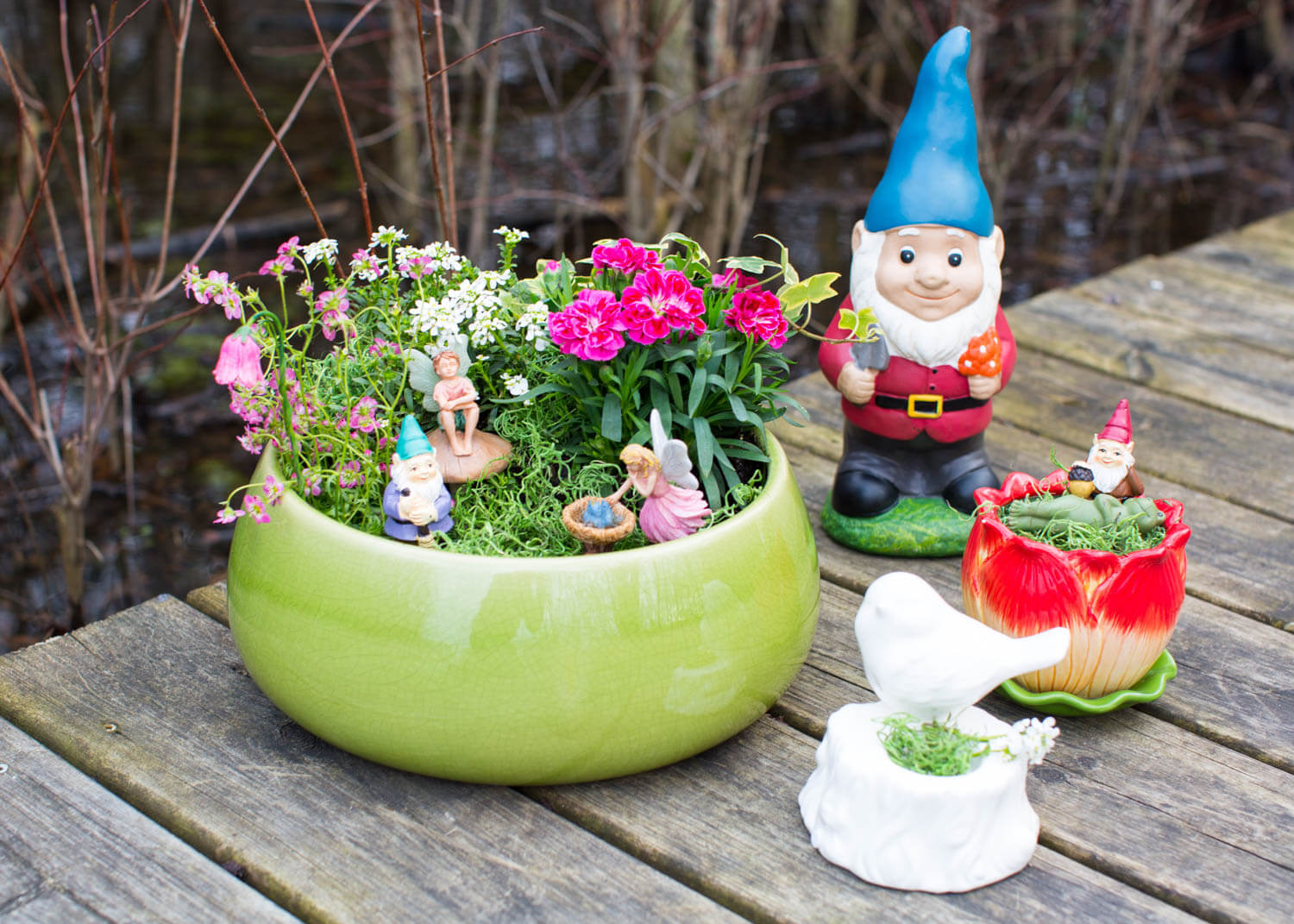 44. Potted Fairy Cottage Craft Ideas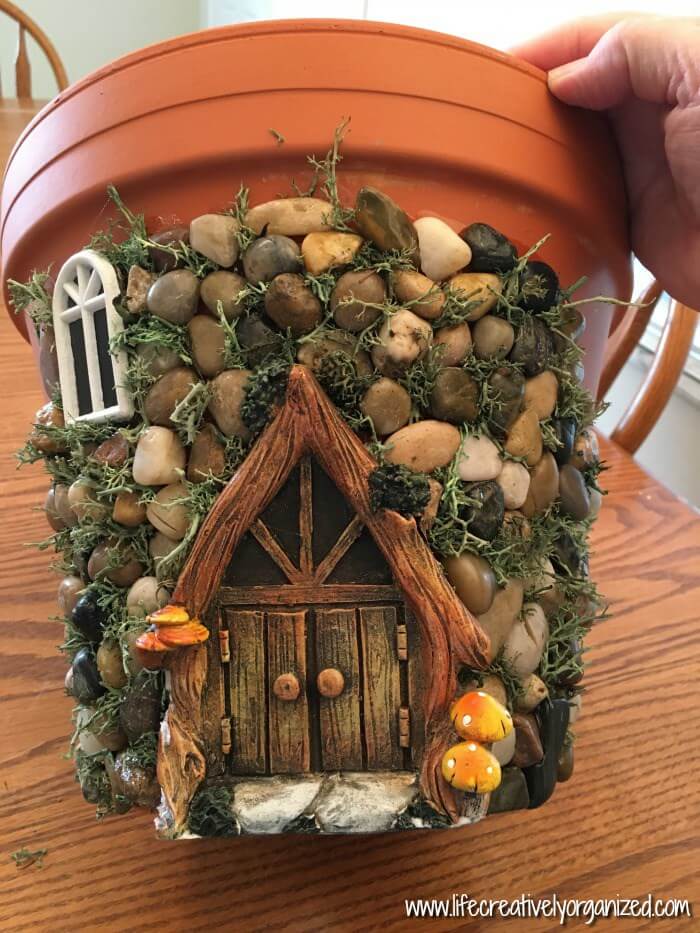 45. Fairy Tea Cup Garden Ornament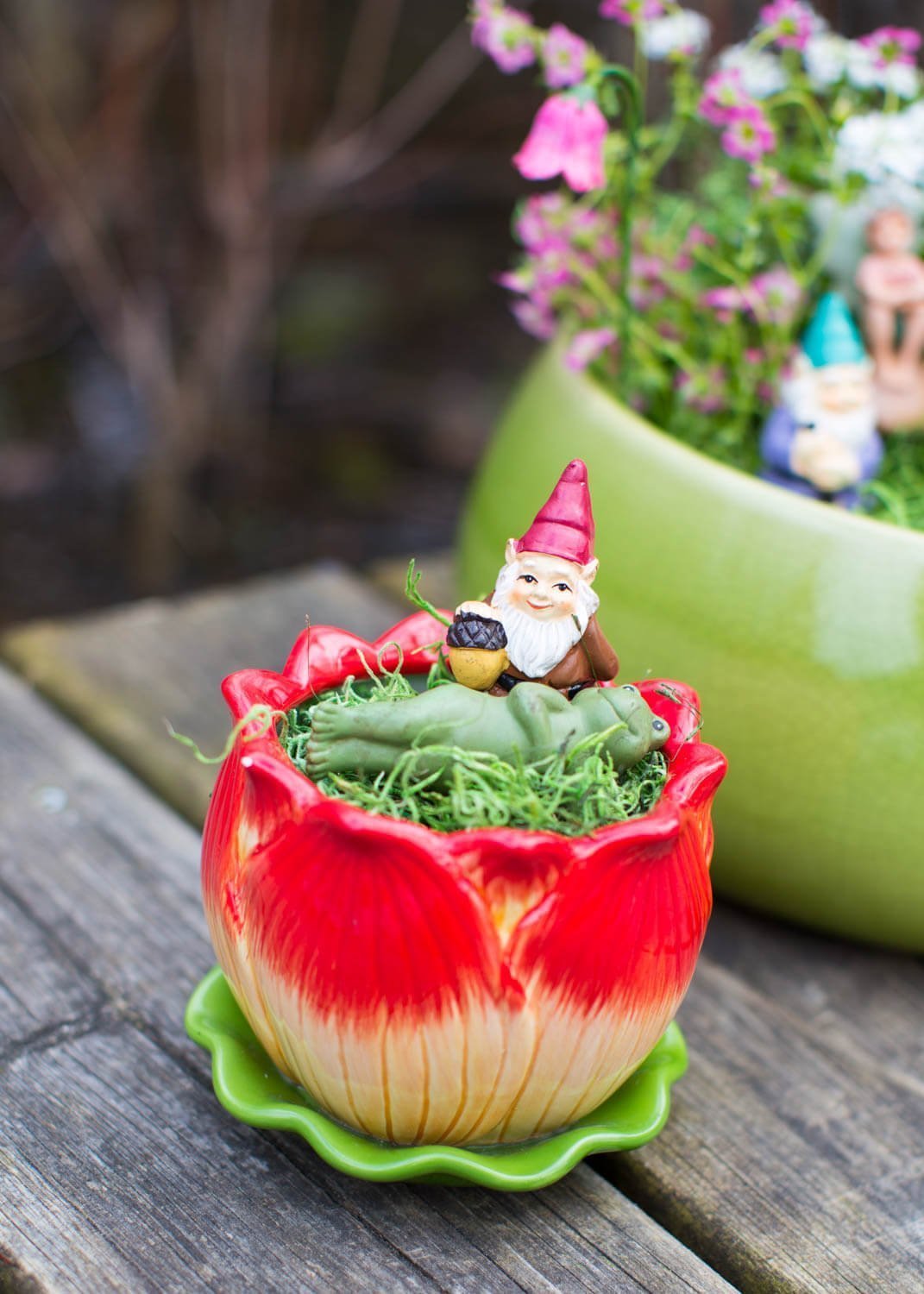 47. Fantastic Fairy Tea Party Projects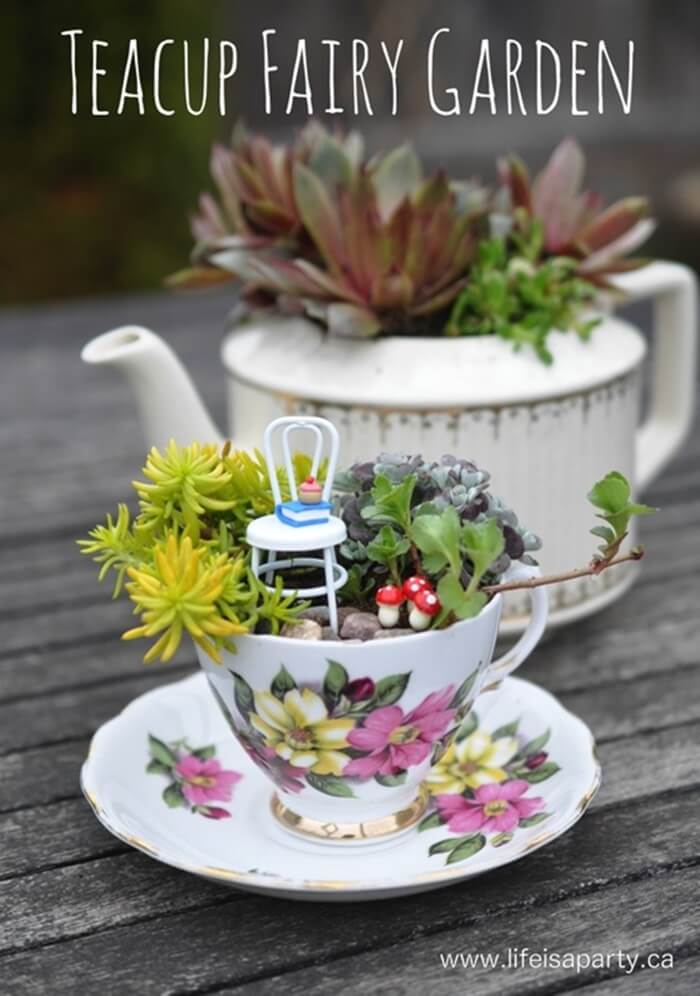 48. Splendid Soda Bottle Fairy Hut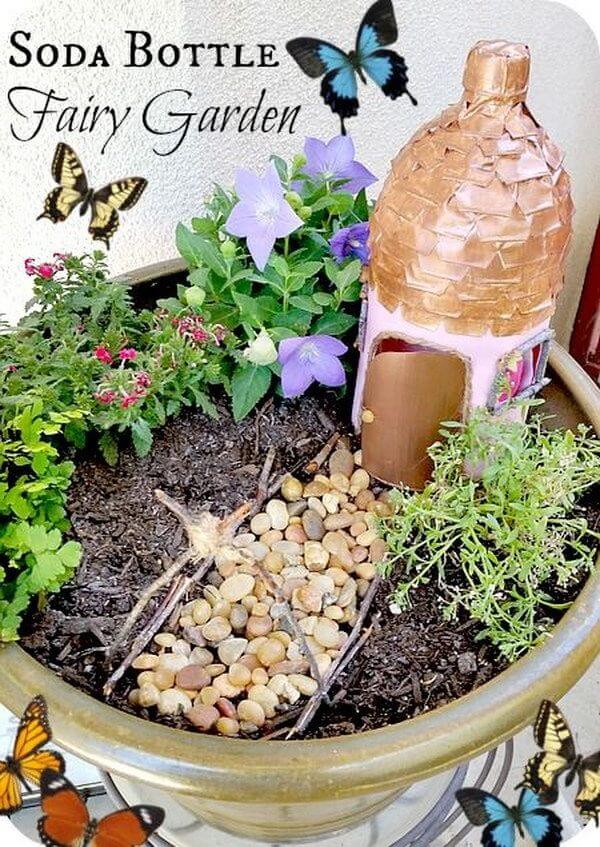 49. Tiny Treasures Assembled Fairy Garden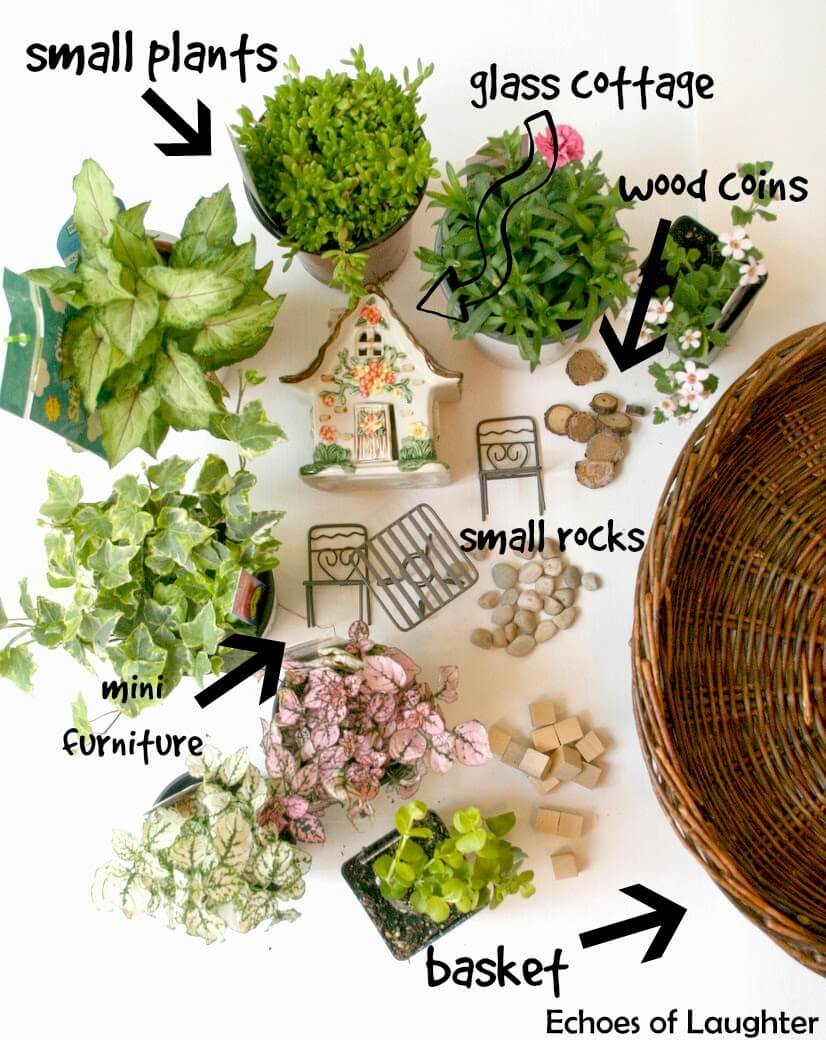 50. "Little Legs" Hand Crafted Fairy Chairs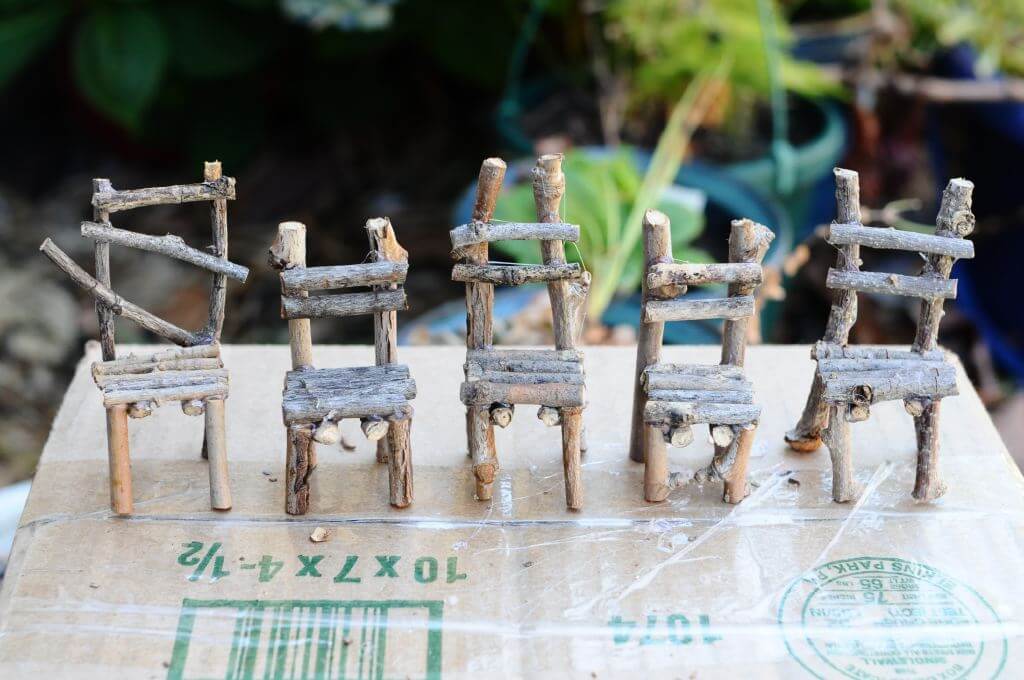 51. Pretty Pine Cone Fairy Dome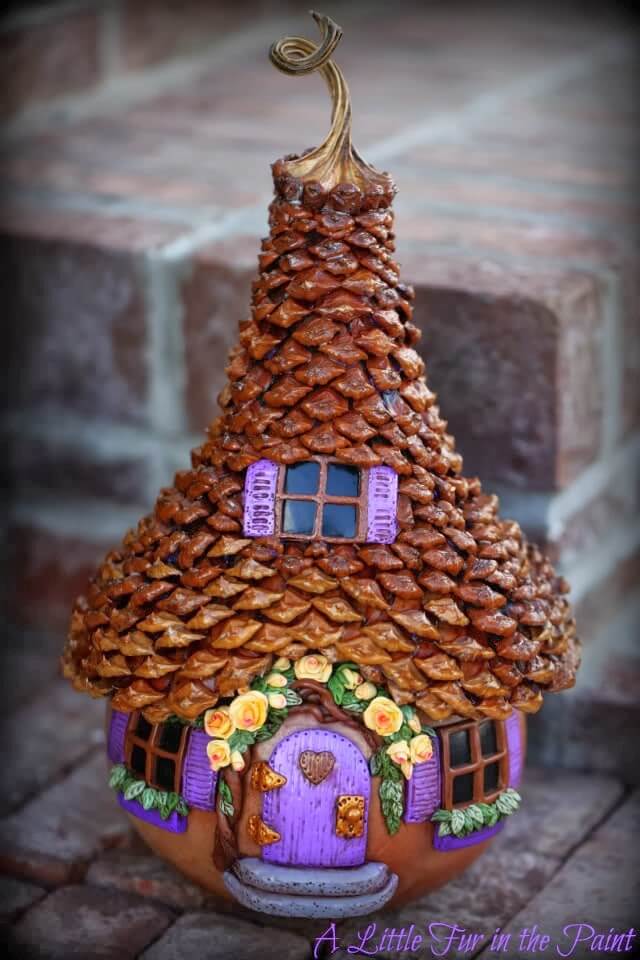 52. Backyard Party Fairy Banner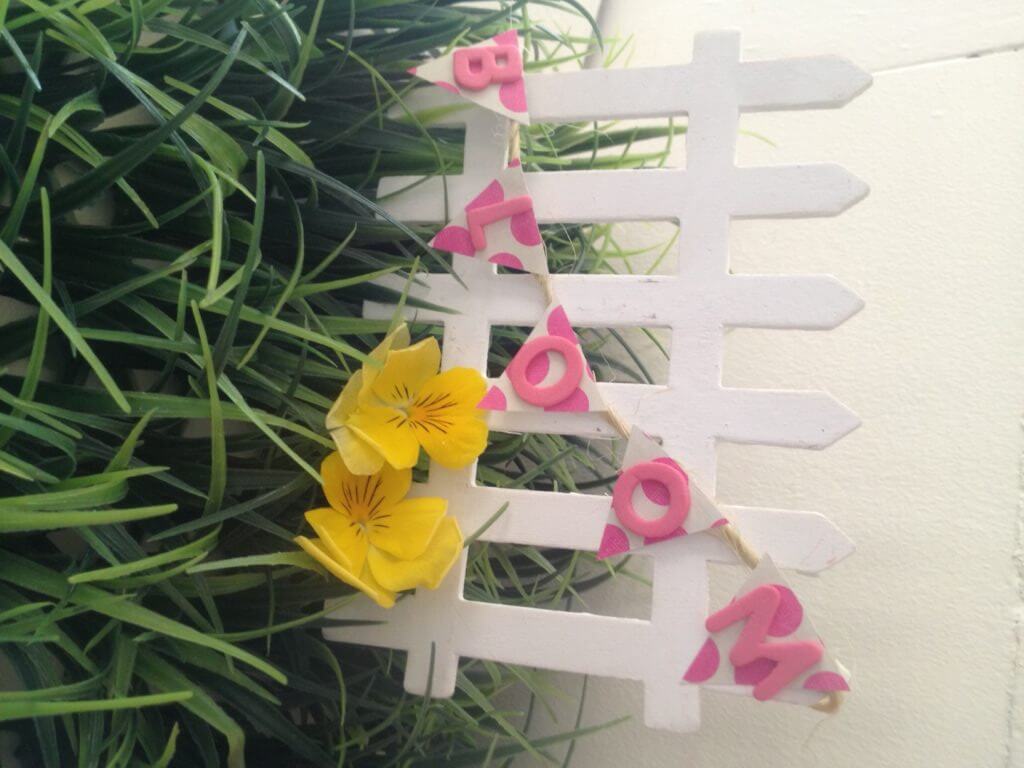 Our Favorite Outdoor Decor Sculptures to buy on Amazon