40. This DIY Fall Craft is Simply Irresistible

This is a quick and easy project with precut wooden items from the craft store. First, paint your pumpkin in a natural and realistic style using craft paints. Paint your initial letter with white paint. Fix the letter onto the pumpkin with glue. Add a pretty burlap hanger and your sign is complete.
41. A Golden Pumpkin Vase is Elegant as Can be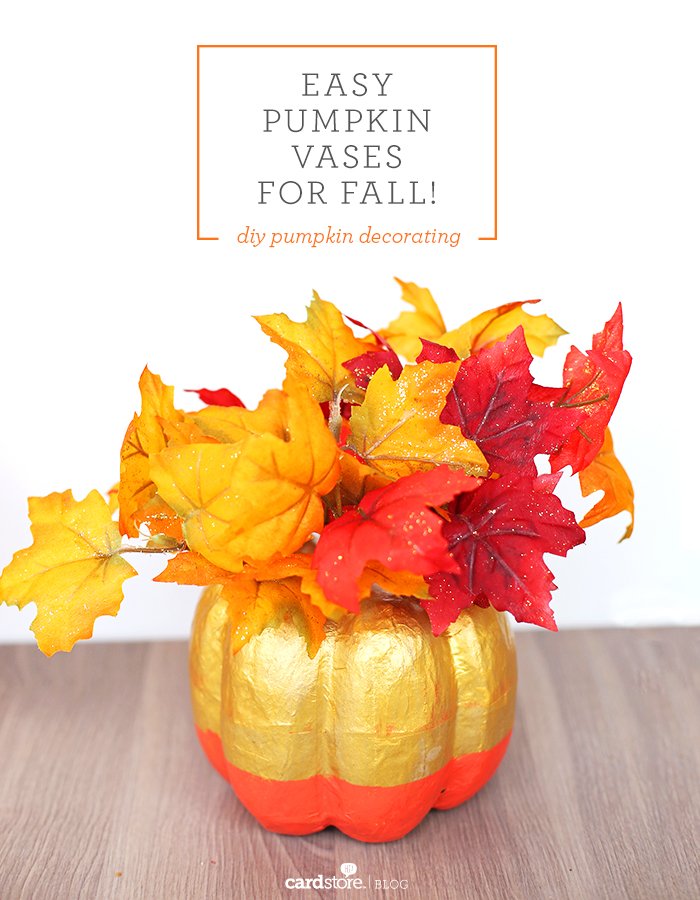 Use papier-mache pumpkins to make elegant golden pumpkin vases. This is a wonderful project for parents and kids to do together. After you've painted your pumpkin and let it dry, drill holes in the top so you can insert the stems of silk leaves. These vases will give your fall home design a kick of unexpected style.
42. Smiley Pumpkins Light Up this Candle Holder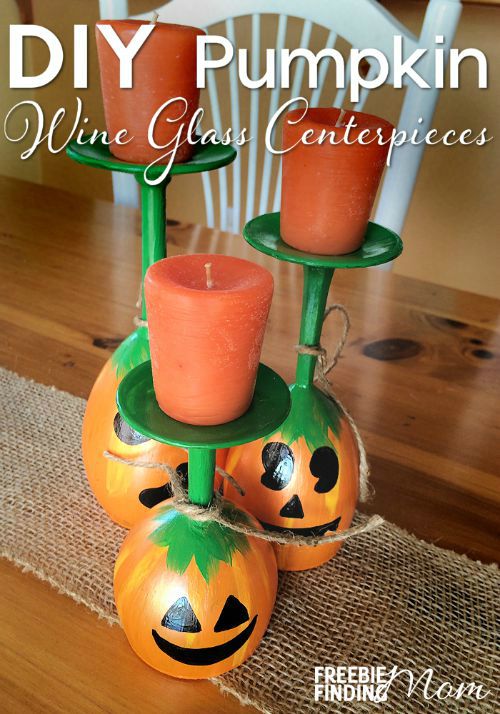 Make a multi-level candle holder with three sizes of wine glasses. This project is easy and cute. Turn your wine glasses over and paint the bowls like pumpkins. Use bright orange and green paint with black accents. On the bases of the wine glasses, set orange votive candles.
43. Use Natural Wood for Delightful Candle Holders

Use twigs from outside to cover your glass candle holders for a woodsy look. Cut your twigs to varying heights. Hot glue them onto the outsides of the candle holders. These candle holders will remind you of cheerful bonfires outdoors. Be careful with them so the twigs are protected from catching fire.
44. A Repurposed Cabinet Door Makes for a Special DIY Fall Décor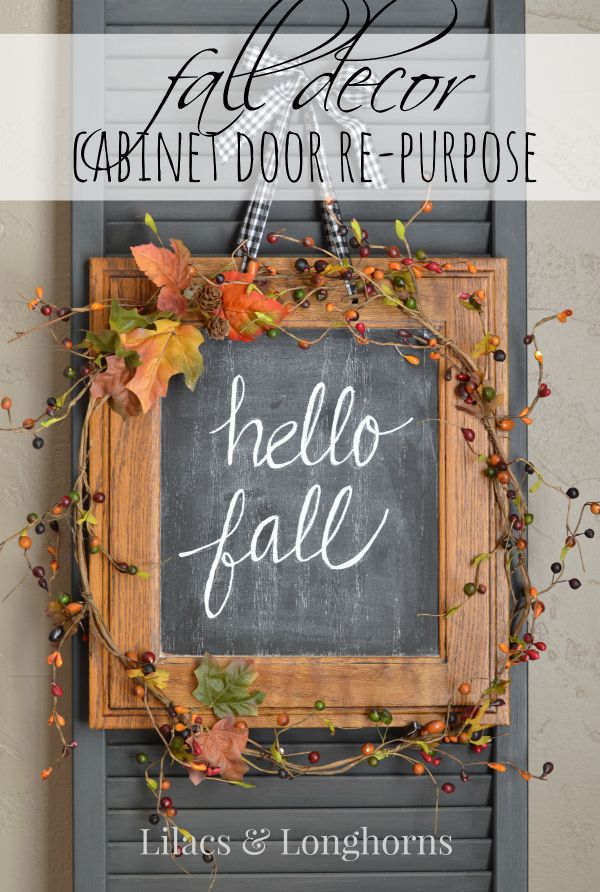 This clever sign is made from an old cabinet door. Paint the center of the cabinet door with chalkboard paint. Make a loose wreath with fall garland. Tie a plaid bow on the sign for a bit of country style. Write whatever message you wish on your chalkboard sign. You could repurpose this sign for other seasons if you change the décor.
45. Glistening Falling Leaves Make a Delightful Garland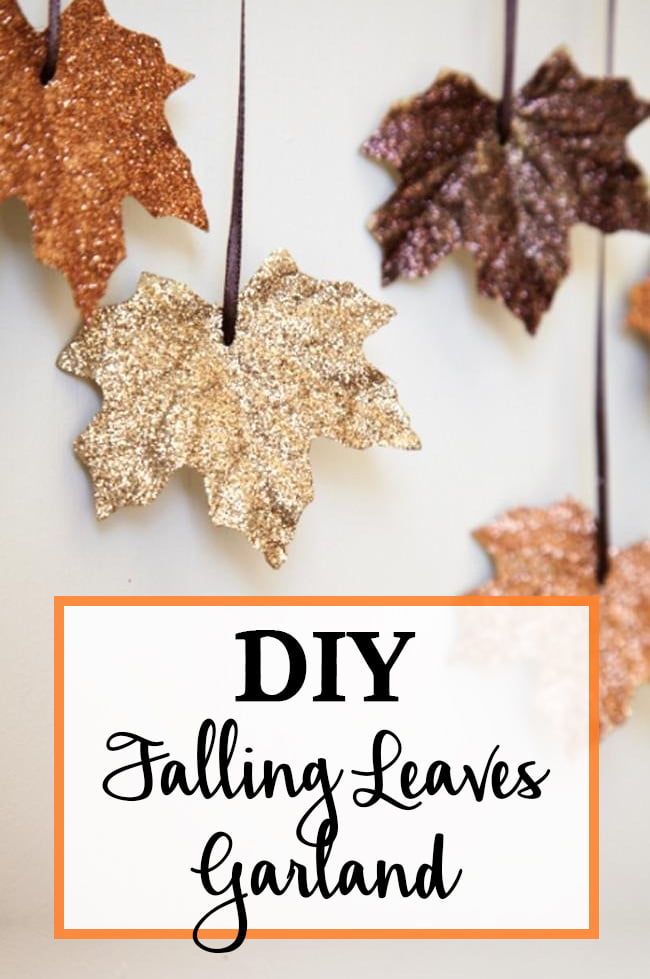 Glitter silk leaves and hang them as a garland. Children would love working on this project, as long as you protect your house from the amount of glitter children would be likely to spread around. After the leaves are glittered, hang them with ribbon from a garland rope. This garland can be reused season after season.
46. Burlap Pumpkins are Cute as Can Be

These charming little burlap pumpkins come together easily with no sewing. Iron-on hem tape helps you create these pumpkins without a needle and thread. Use jute twine to create the shape of the pumpkins. To make the tendrils, curl the ends of the twine using mod podge.
47. A Wood and Straw Scarecrow Makes a Friendly Welcome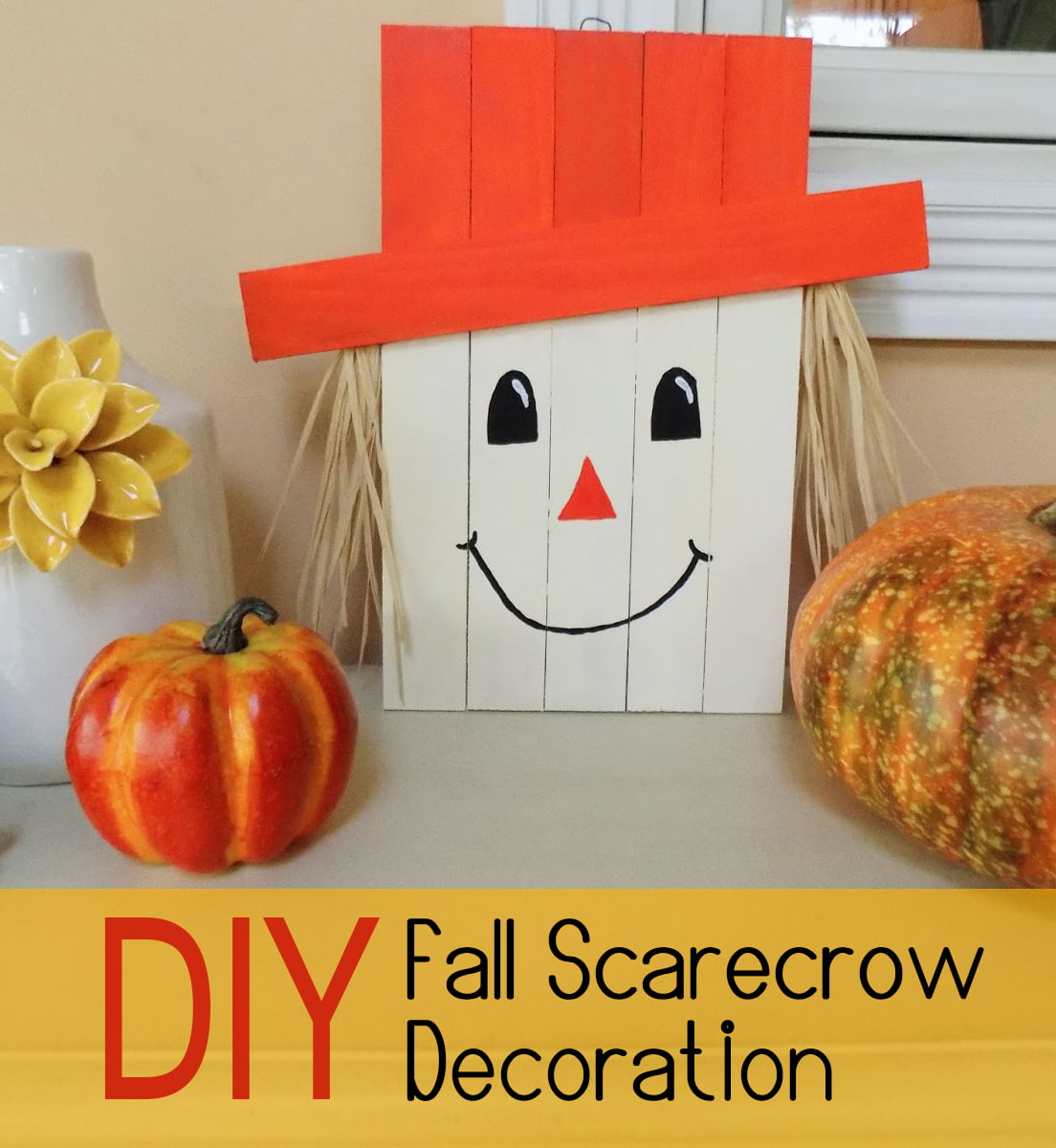 A cheery scarecrow sign makes a cute accent to your autumn décor. Put your boards together and add a jaunty hat brim. Paint the hat orange and the face white. Add grass accents for the scarecrow's hair. Add face details with orange and black paint. This project will look nice season after season.
48. Acorns in a Candle Holder are Gracefully Appealing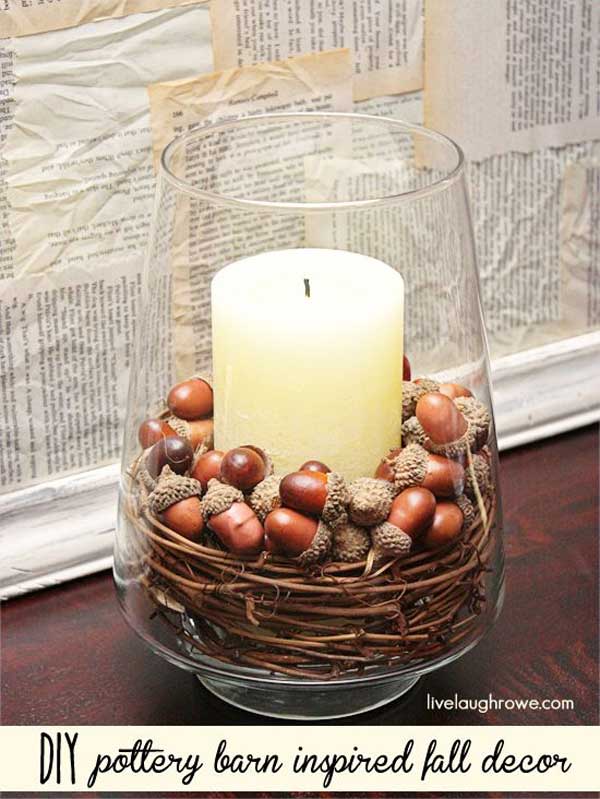 With this candle holder project, you can finally use all of those acorns that have been dropping on your lawn. Inside a glass lantern, place a grapevine wreath that you have cut into pieces to make into filler. Place a pillar candle inside your lantern. Then add a layer of acorns.
49. Festive Baskets with Pinecones and Pine are Great Fall Centerpieces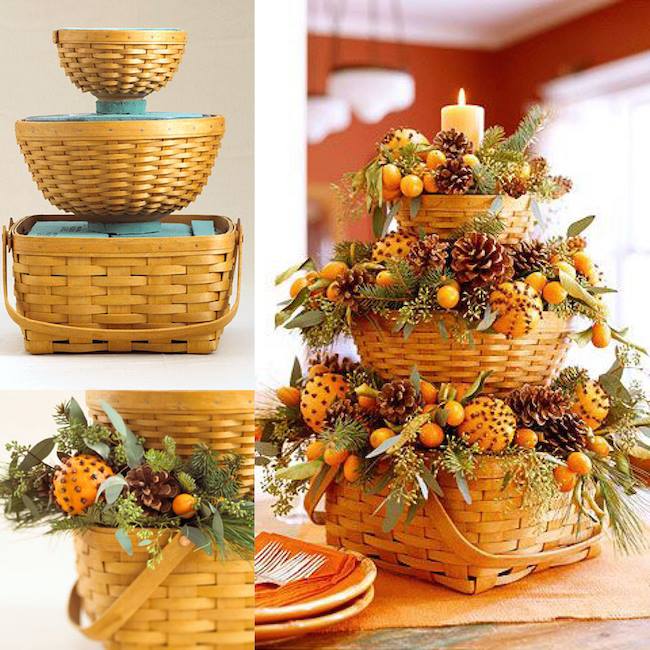 Find three sizes of baskets and fill them with floral foam. Stand the baskets on top of each other from largest to smallest. Then you can fill the baskets with autumn touches like pine cones, clove studded oranges, fir tips, and greenery. This would make a pretty accent to your Thanksgiving table.
50. Little Gold Leaf Pumpkins are Decorative Gems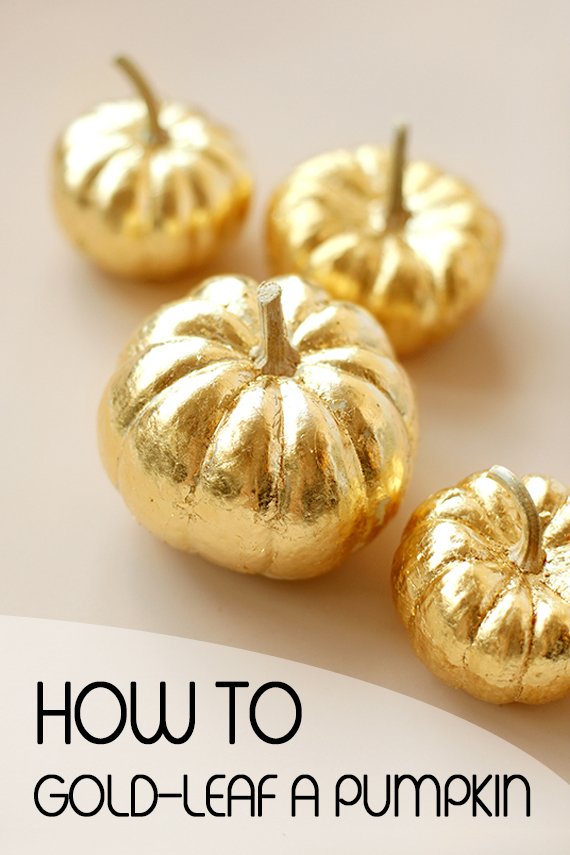 Gold leaf pumpkins bring a touch of luxe style to your fall décor. Buy tiny pumpkins or gourds. Using metal leaf adhesive, carefully layer on gold leaf sheets. You can get these at any craft store. Be sure to protect your work surface using parchment paper. These golden pumpkins make a shining accent to any display.
51. A Darling Owl is Made of Sticks, Pinecones And Daisies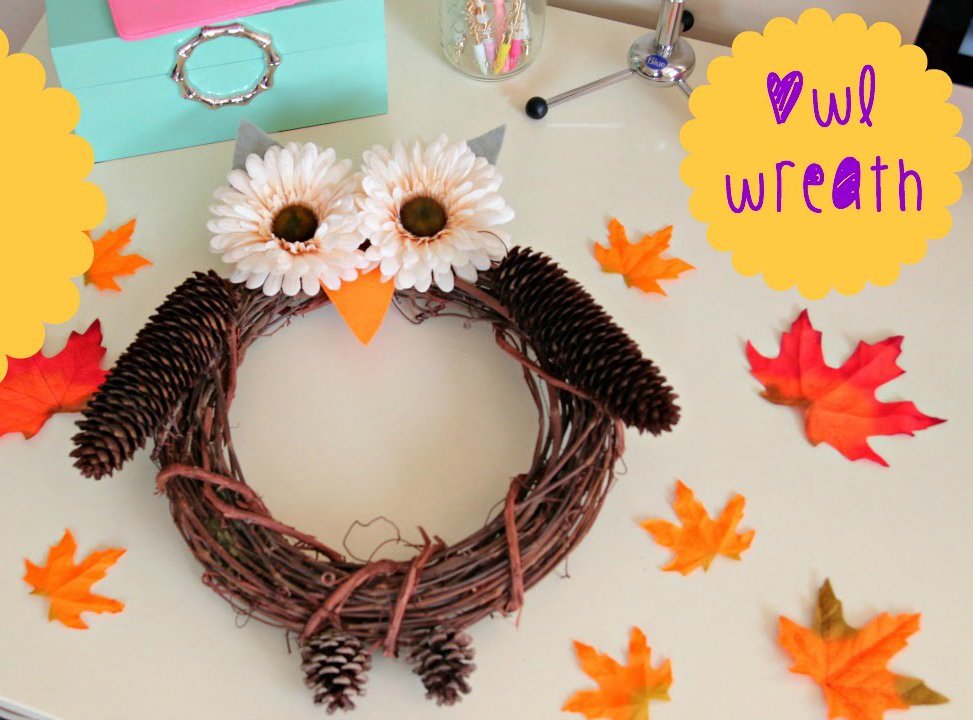 This easy DIY owl wreath is made on a grapevine base. For the owl's wings, use long pine cones. Use shorter pine cones for its legs. Its eyes are made with large white silk Gerbera daisies with brown centers. Add felt touches for the head and beak. This wise owl will watch over your home.
52. An Acorn Frame is Cute as Can be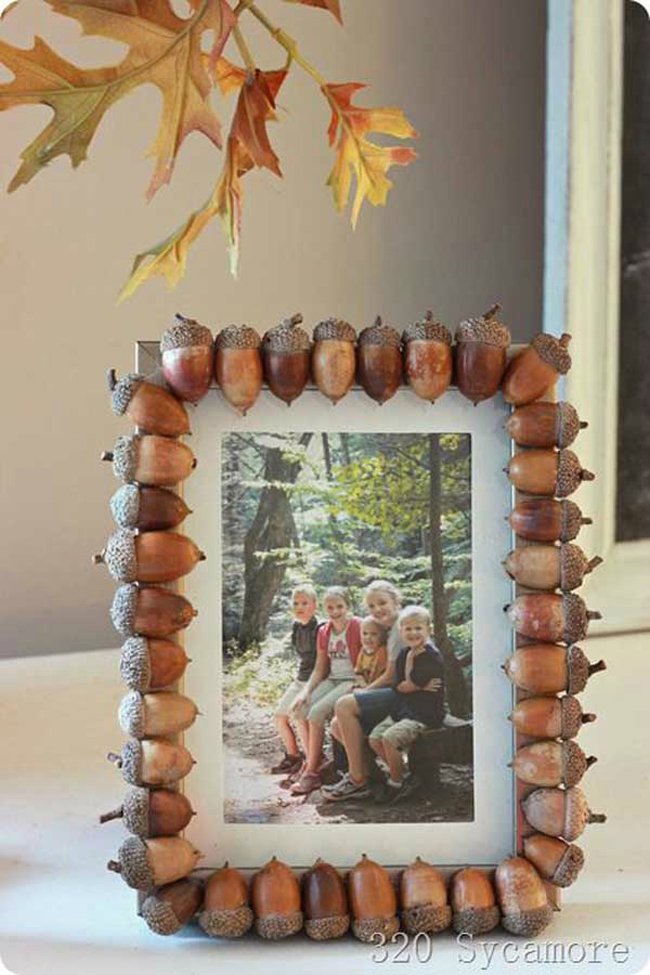 This is another use for the acorns in your yard, or you can buy acorns at the craft store or online. This project requires only acorns and an old picture frame. Make a neat rectangle of acorns around the sides of the picture frame. The soft wooden colors will make this frame blend into your autumn décor.
53. Re-purposed Trash Bags Make a Charming Pumpkin Display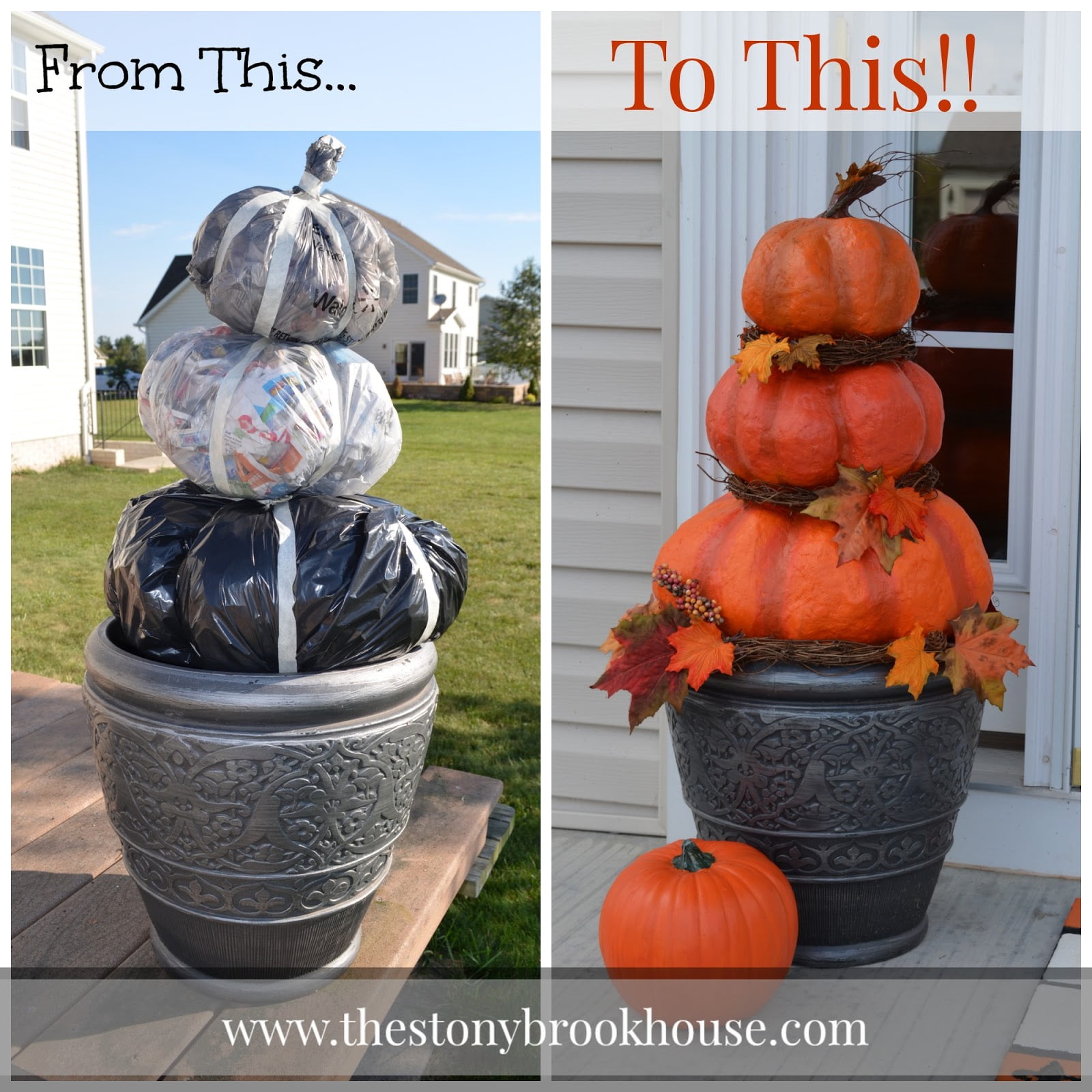 Garbage bags stuffed with paper make a clever outdoor pumpkin display. Fill your trash bags and mold them into pumpkin shapes using masking tape. Spray paint the pumpkins in rich orange colors, shading between the segments of the pumpkins to make them look natural. Add grapevine wreaths and autumn leaves.