The best DIY fall pumpkin wreath ideas can help get you ready to show off your creativity and welcome autumn the right way.
Wreaths are always a fun way to decorate your home for the season as they work inside and outside the home. Plus, there is plenty you can do with them. In this case, you can use faux or real pumpkins and create a gorgeous handmade pumpkin wreath. It is a great way to show off your autumn spirit.
Best DIY Fall Pumpkin Wreath Ideas to Welcome the Season

You can opt for a traditional route or aim for something more unique. For those of you unsure, our list of some of our favorite handmade pumpkin wreath ideas should help give you some clue on where to start.
1. "Hello Pumpkin" Fall Wreath Design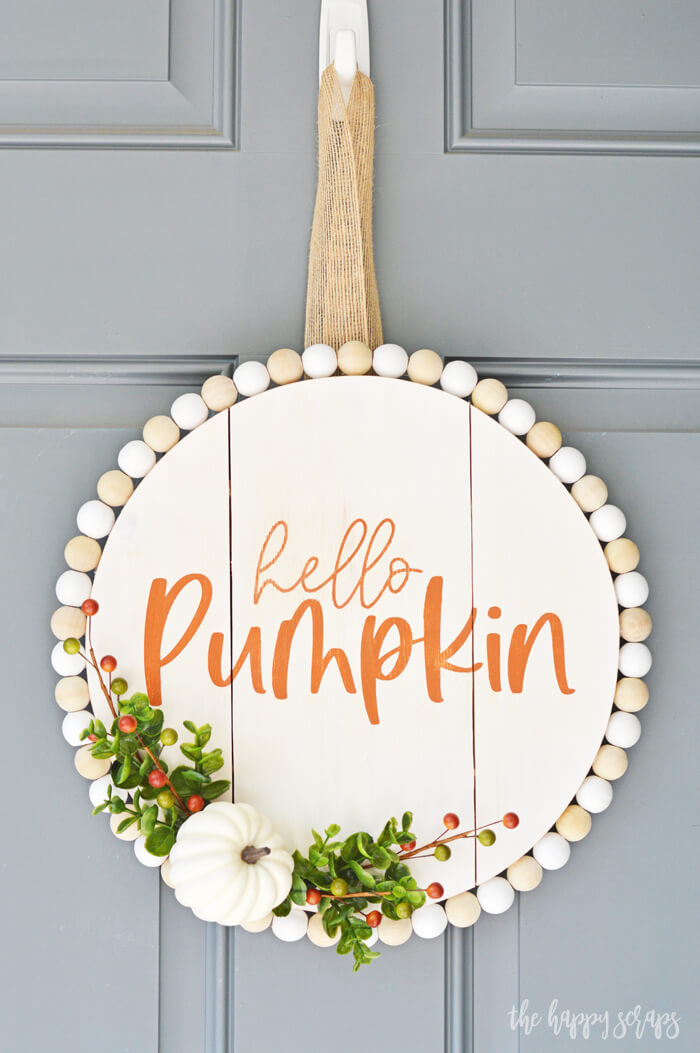 A creative way to express your love of fall and pumpkins is with this cute wreath. It takes a more contemporary approach to wreath design too and only uses a singular pumpkin.
2. Pumpkin and Floral Fall Wreath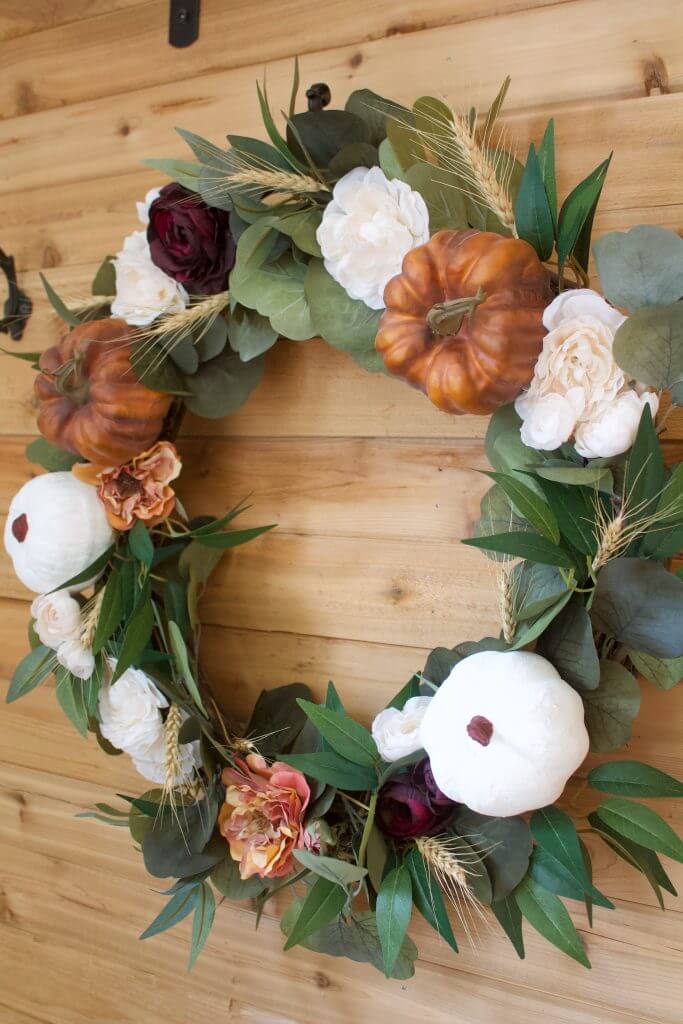 Combine floral and pumpkins for a stylish handmade wreath that is ready for fall. This wreath has a darker complexion to it that still manages to be vibrant.
3. Crochet Pumpkin Fall Wreath Design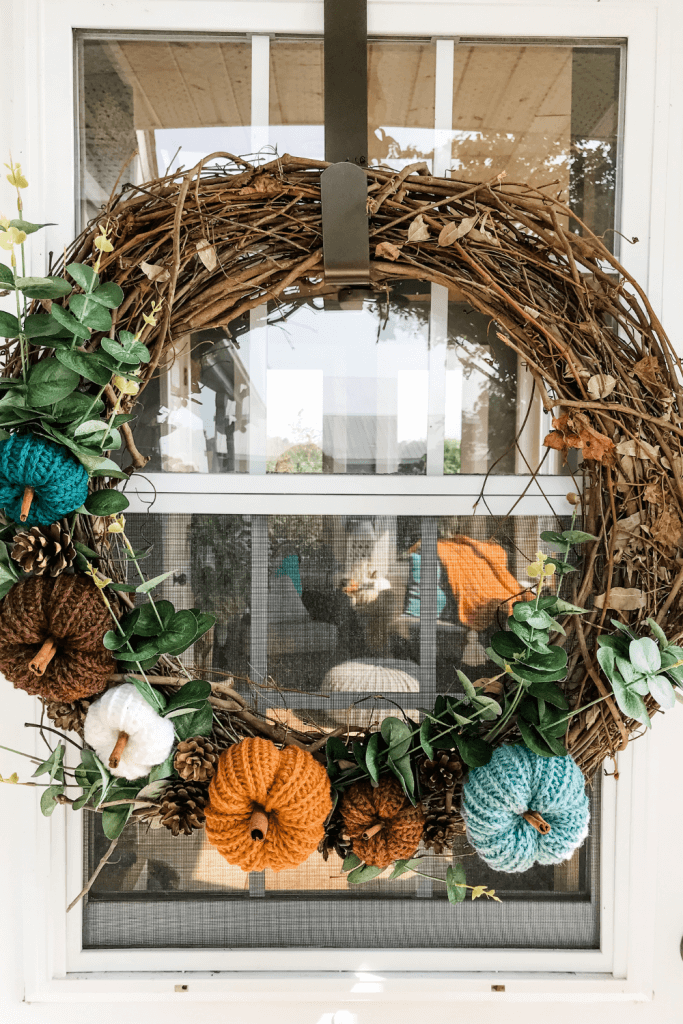 Get in touch with your artistic side and crochet some cute little pumpkins to attach to a wreath. It is a nice way to make different colors this fall season.
4. Rainbow Styled Pumpkin Wreath Layout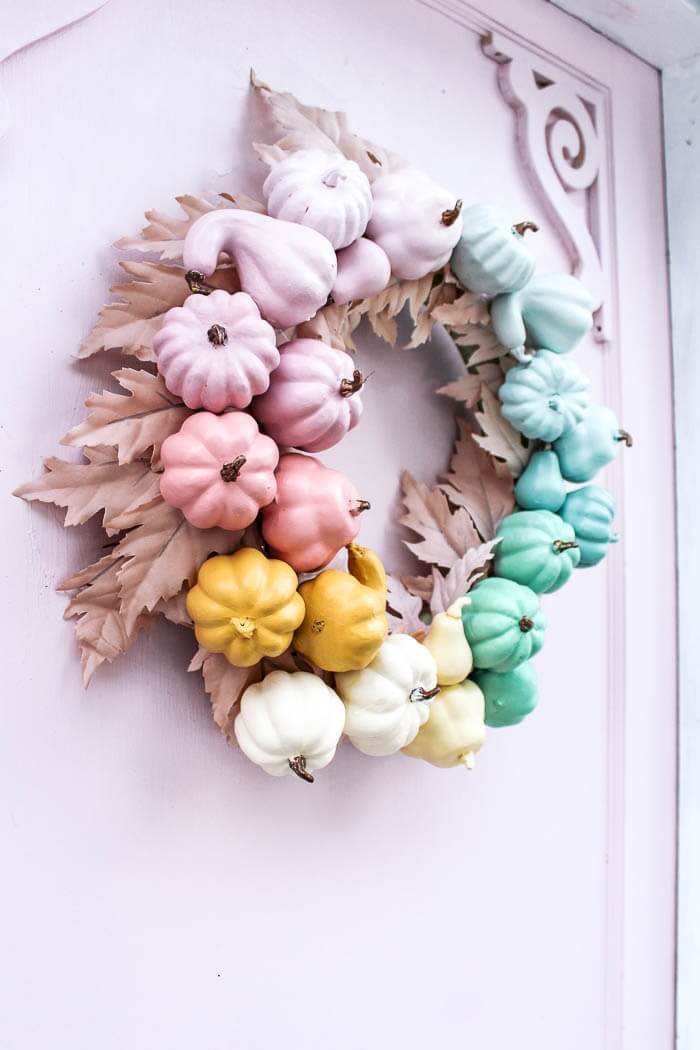 Who knew that rainbow works well for fall décor? Well, you can try your hand out with something unique and use rainbow pastels on your pumpkins for your wreath.
5. Farmhouse Style Pumpkin Shape Hanger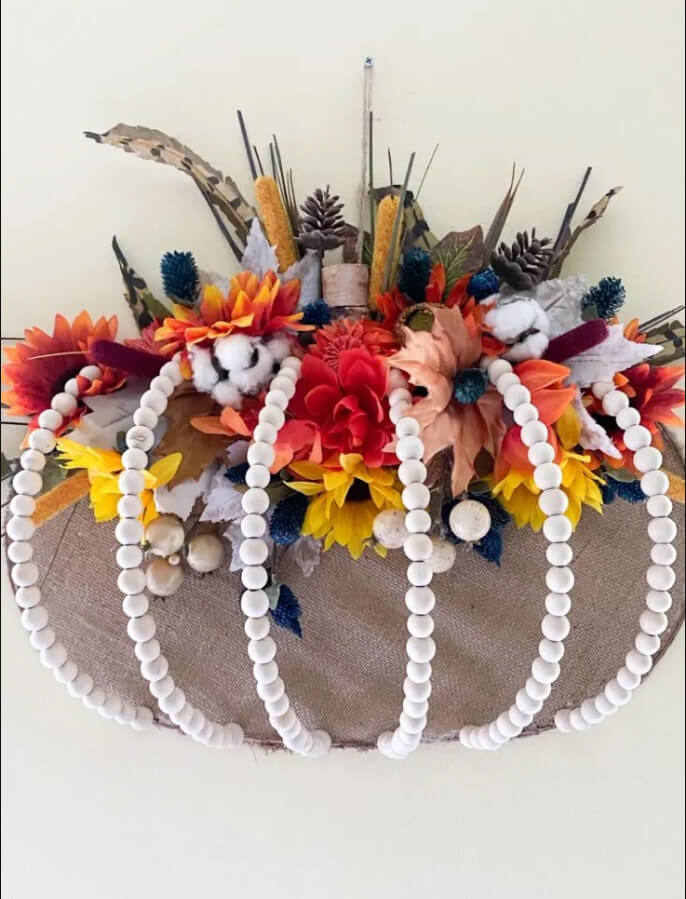 Prepare for the festivities with this vibrant pumpkin shaped hanger wreath. There are plenty of fall-like colors throughout with a burlap background that helps it stick to the theme.
6. Simple Wood Base Pumpkin Wreath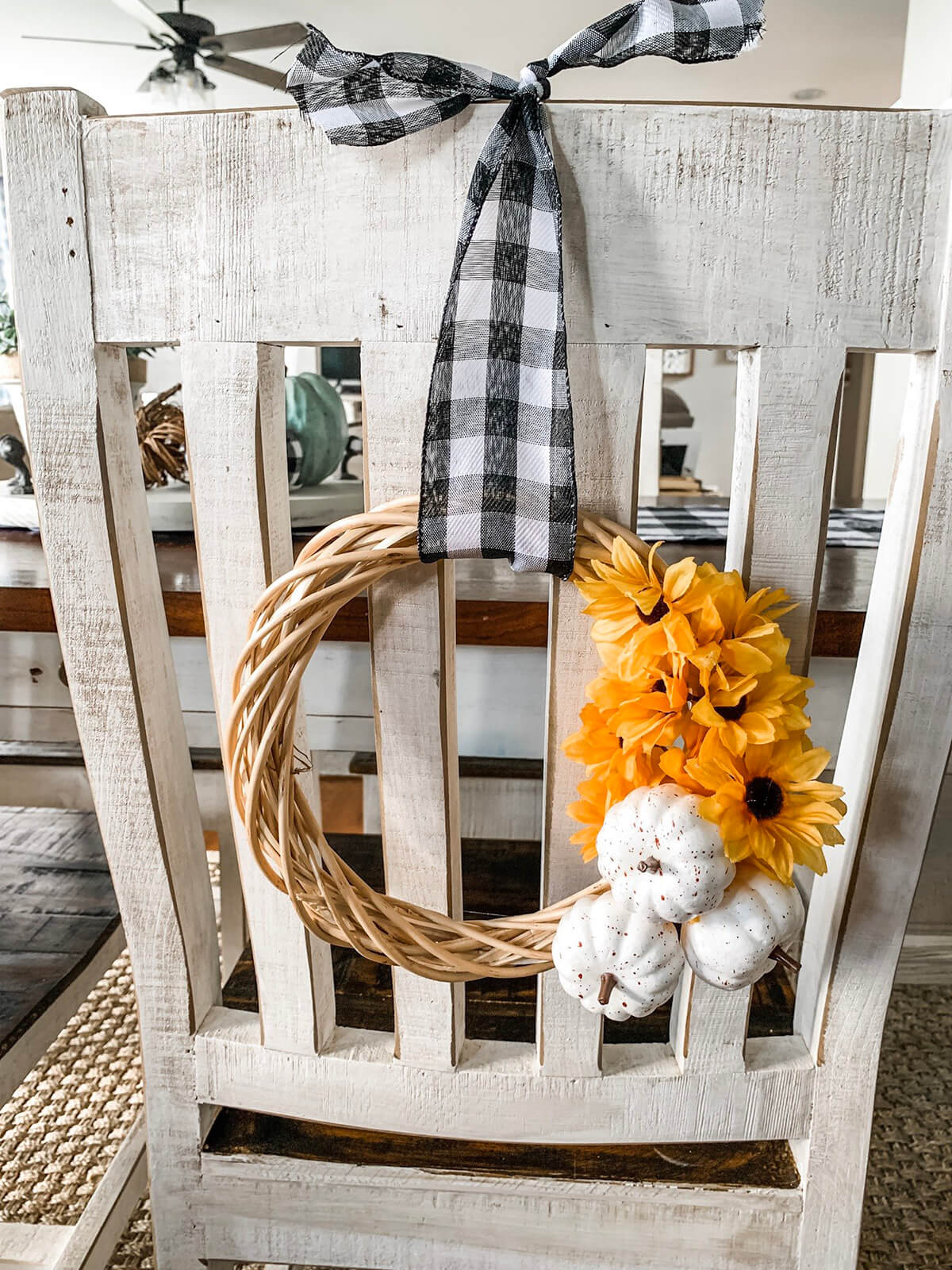 Those who strive for a homemade wreath made from pumpkin that's simple will love this wood-based wreath. It features only three faux pumpkins, the white color easily helping them stand out.
7. Fall Pumpkin Theme Burlap Wreath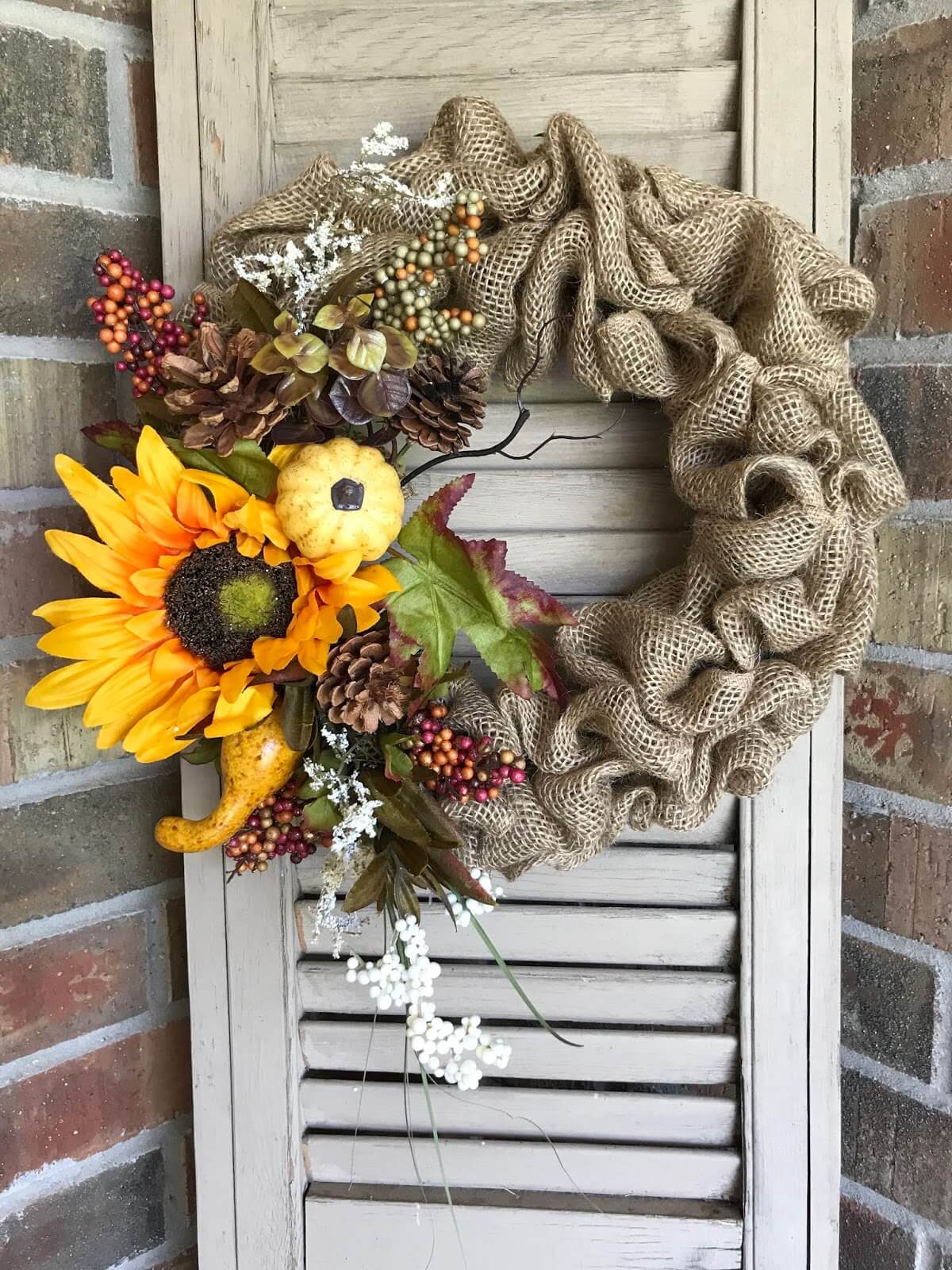 Burlap is always a cool way to decorate for autumn, especially if you use it as a base. It helps elevate other fall décor such as faux pumpkins.
8. Mini Pumpkin Grapevine Wreath Design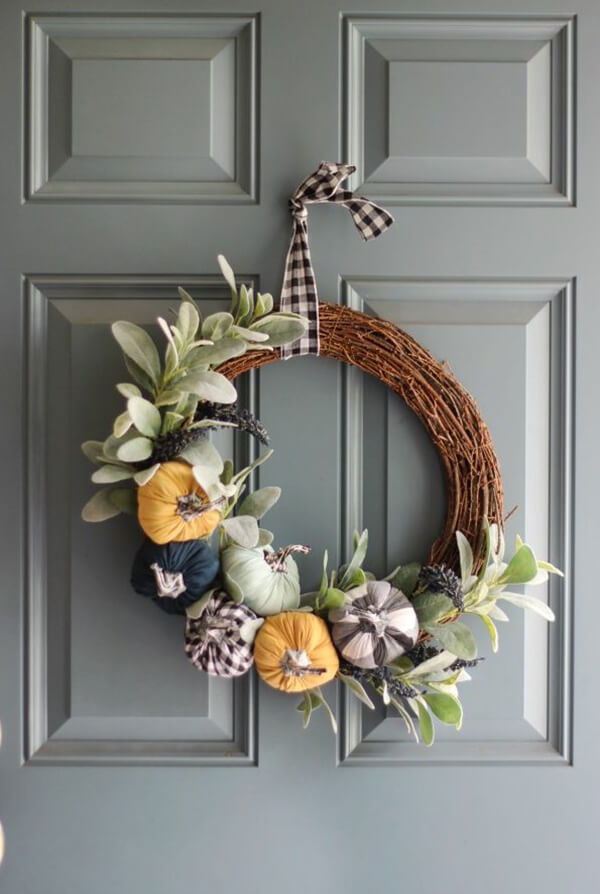 Style a great grapevine wreath with these mini pumpkins. They aren't too small, so you can use them to take over a section of the wreath.
9. DIY Bittersweet and Pumpkin Wreath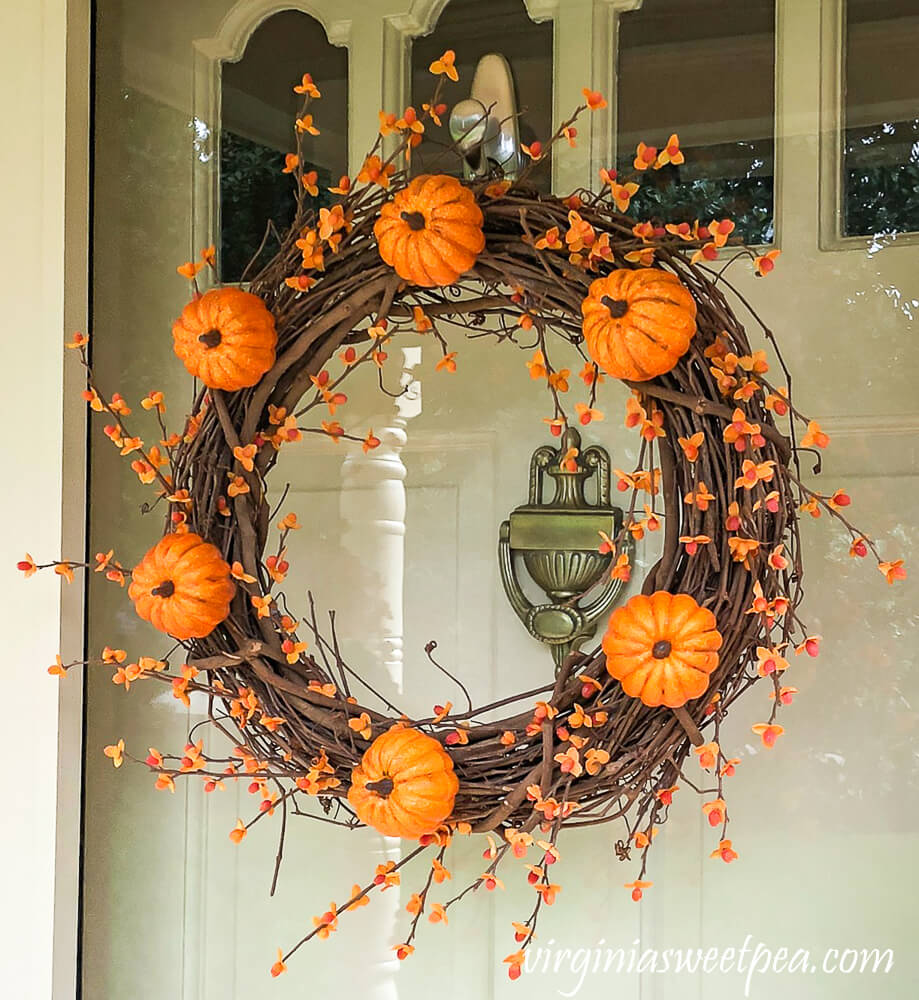 Bittersweet and pumpkins combine beautifully within this grapevine wreath. The colors work hand-in-hand, creating a wreath that is unique and even appears store-bought rather than handmade.
10. Macrame Pumpkin and Flower Wreath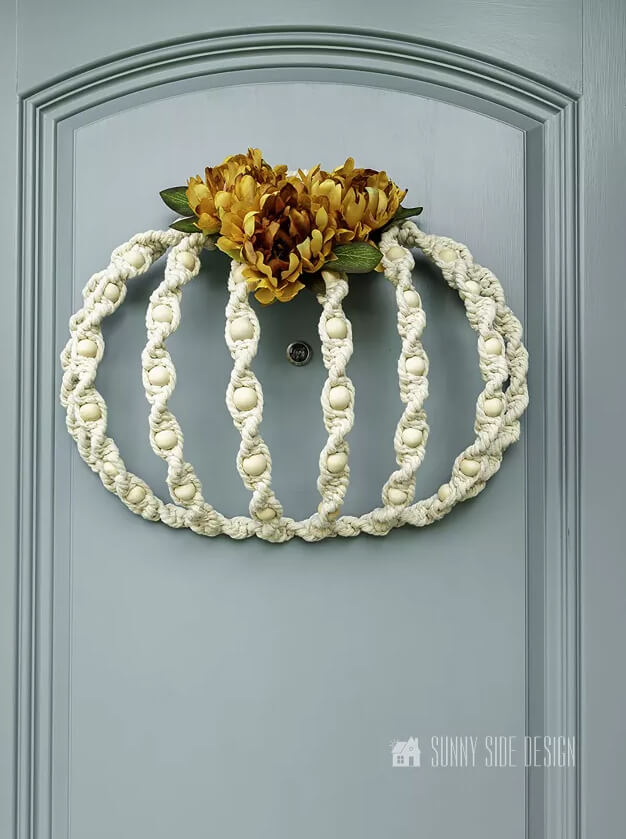 Macrame is always cool to work with, and you can use the material to create a compelling pumpkin wreath. It's a more modern approach due to the minimalistic styling of it.
11. Denim Inspired Pumpkin Fall Wreath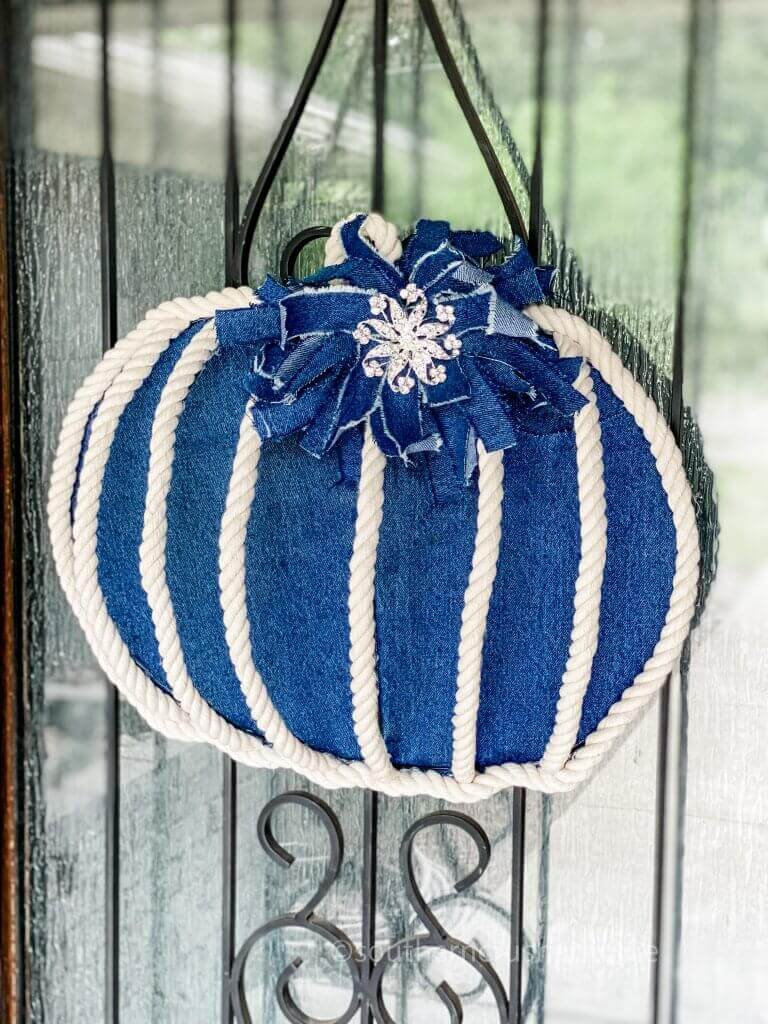 Upcycle some old jeans and show off your creative side with this denim pumpkin project. It's a distinctive way to decorate for fall this season.
12. Mini Pumpkin Grapevine Wreath Design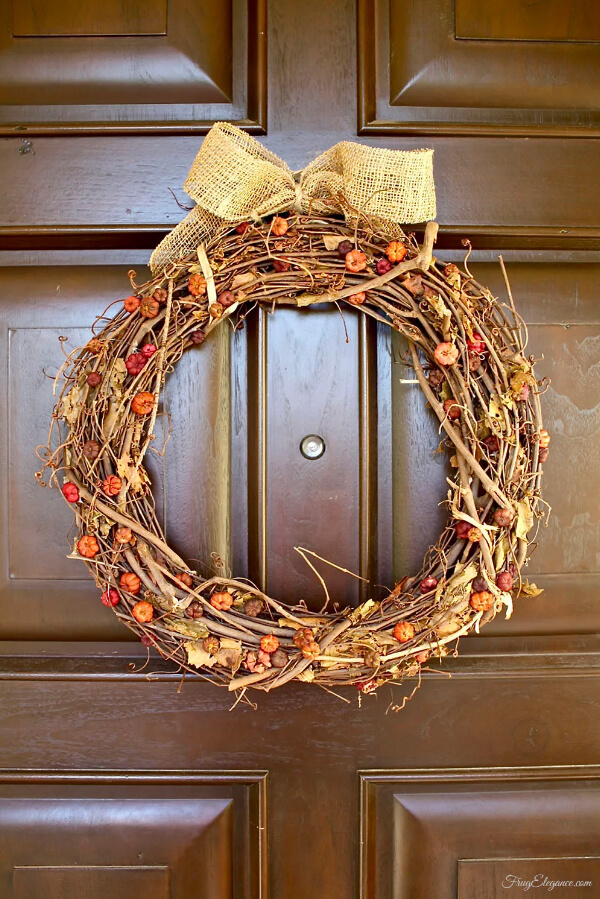 This is one of the best DIY fall pumpkin wreath ideas on a smaller scale. The mini pumpkins are cute while still giving off a rustic vibe fitting for the season.
13. "Grateful" Autumn Designed Handmade Wreath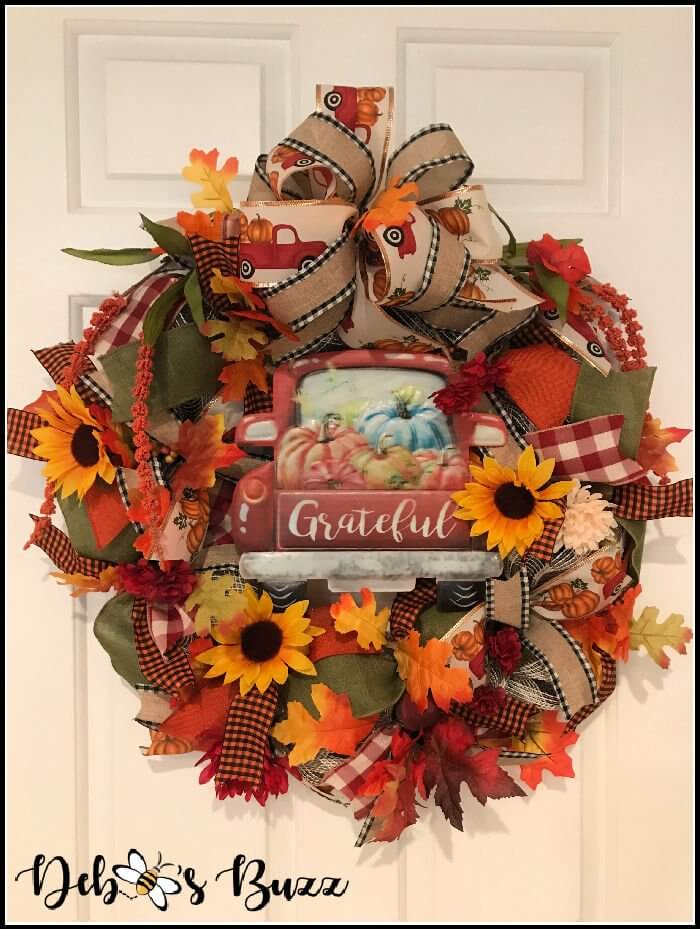 Decorating with fall colors are incredible thanks to how vivid they are. In the case of this wreath, they instantly stand out, more so with how full the wreath is.
14. Burlap Rag Pumpkin Wreath Design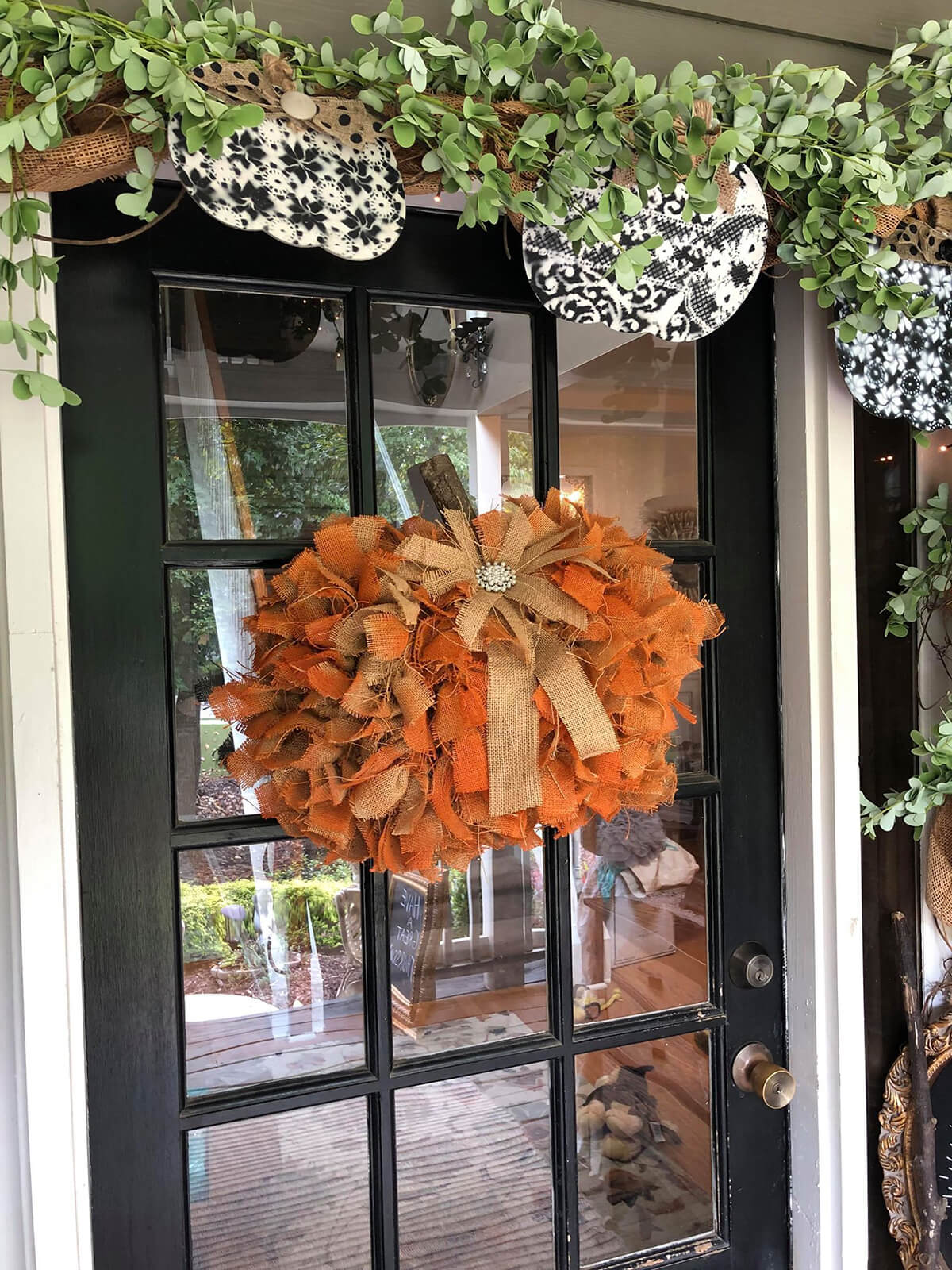 For an affordable pumpkin wreath, you can use rags strung over a pumpkin shape. This gives you the fall color theme and a creative pumpkin to show off to your guests.
15. Gorgeous Sunflower Pumpkin Style Wreath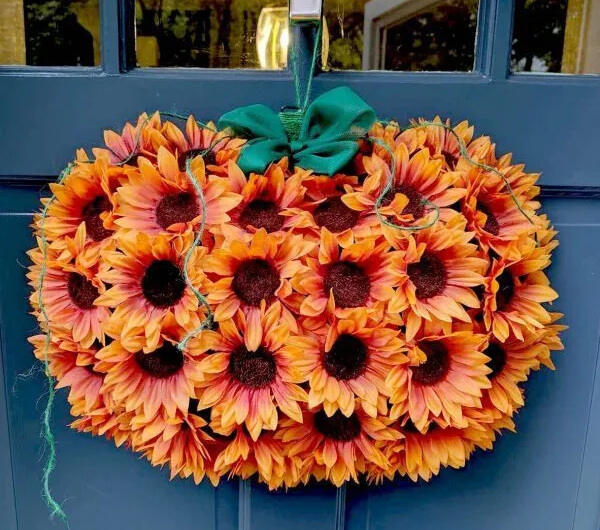 Sunflowers aren't only used in the summertime and springtime. Rather, these ones represent fall well, more so when styled like a pumpkin.
16. Cool Handmade Grapevine Pumpkin Wreath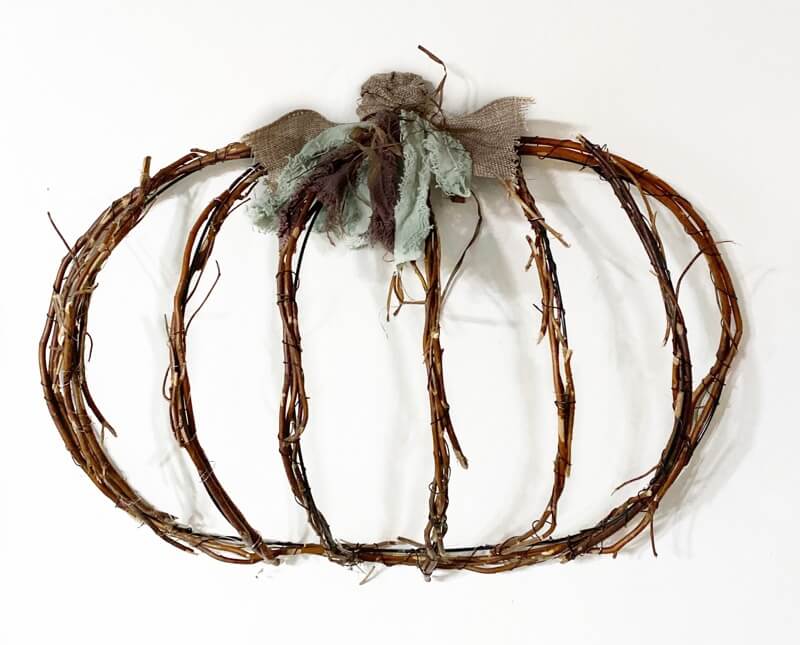 Create a wreath that looks equal parts rustic and haunting using grapevine material. It is a pleasing minimalistic approach to decorating this fall.
17. Halloween Theme Wire Pumpkin Wreath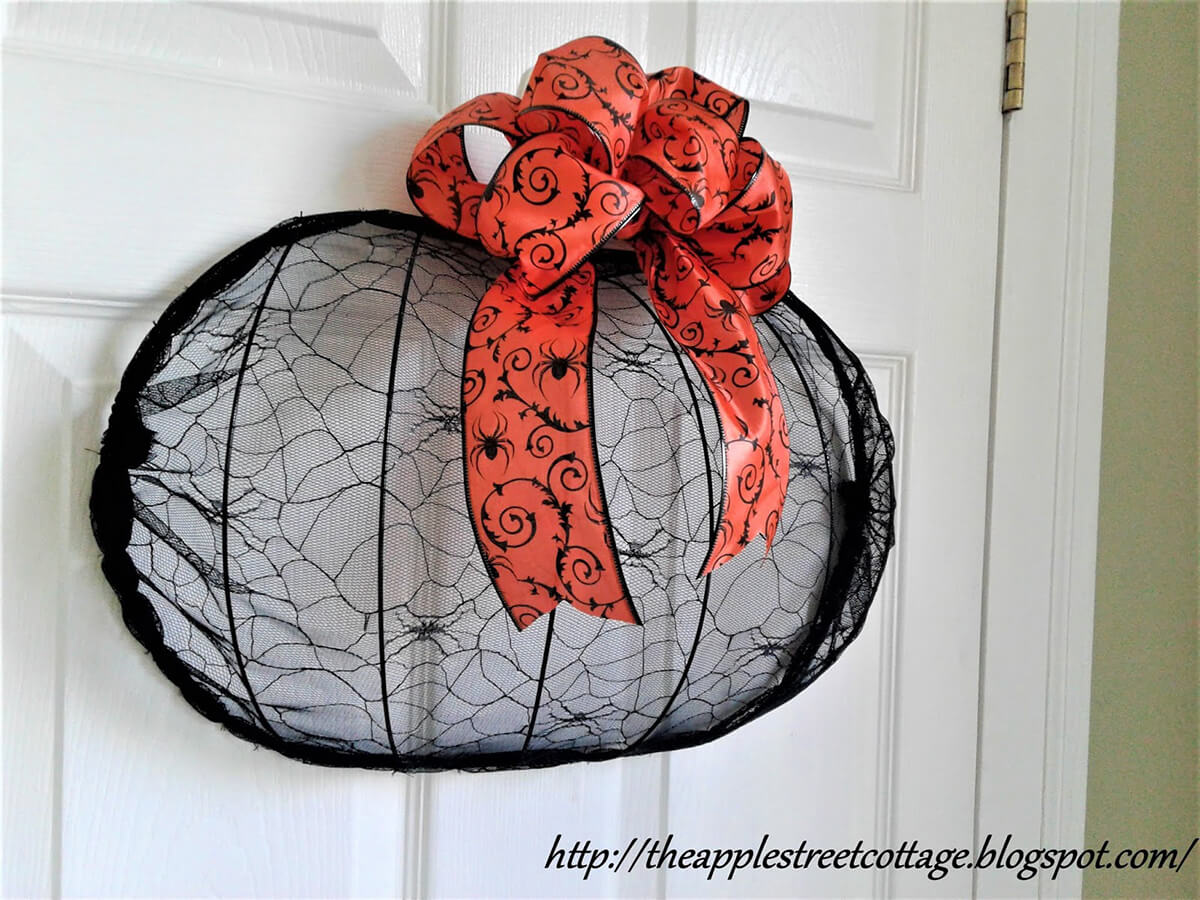 Right in time for Halloween, this wire wreath is affordable to create and gives off the proper seasonal vibe with ease. The bow offers that perfect splash of color.
18. Charming Pumpkin Shaped Wreath Sign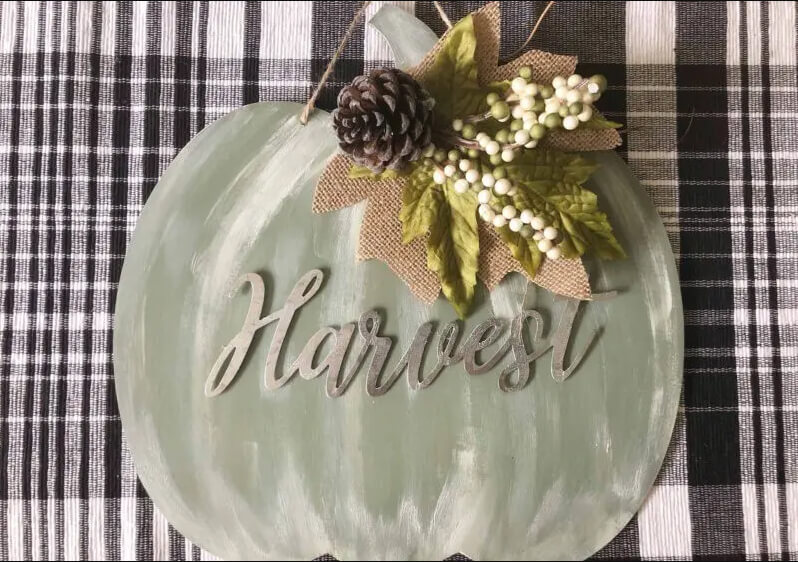 Instead of a traditional wreath, why not go for a sign? The pumpkin shape works out well here as it gives you room to add on a special saying.
19. Handmade Charming Faux Pumpkin Wreath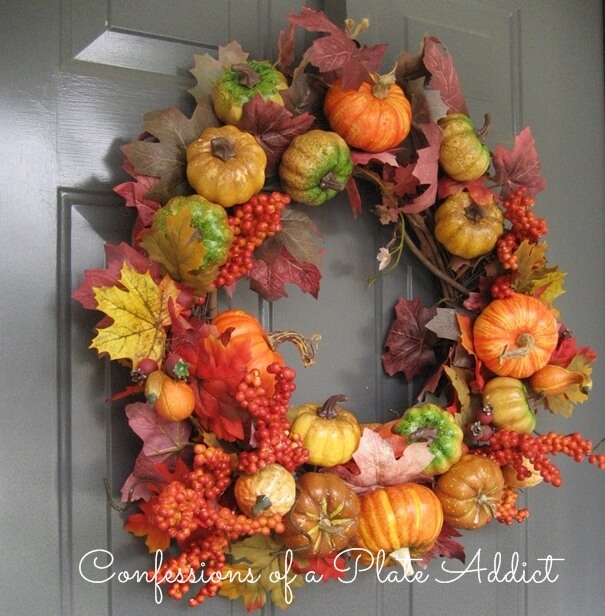 When you aim to create a homemade wreath made from a pumpkin, why not go all out and use several pumpkins? You can make a lovely and full wreath this way that stands out.
20. Handmade Colorful Pumpkin Mesh Wreath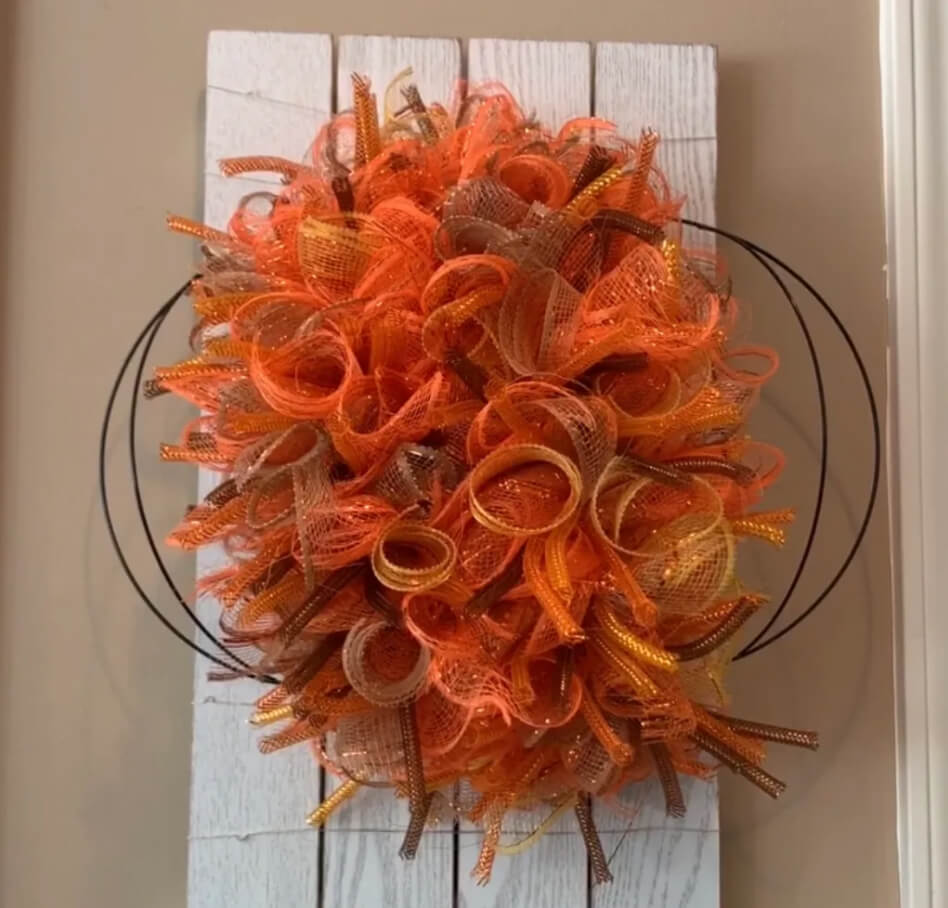 Brighten up your home décor with this beautiful mesh wreath design. It's a fun way to decorate with pumpkins without actually using pumpkins.
Beautiful Handmade Pumpkin Wreath Projects to Create this Fall
What is fall without some pumpkins? It's common to use them for decorating purposes, but you don't have to only carve them up to show off your creative side. Instead, with the right idea, you can create a homemade wreath made from pumpkin whether real or faux. The only limit is your imagination.