What do you do with that blank wall that stares you down and begs you to decorate it? Perhaps you have plenty of things to hang up whether they be photographs, framed certificates, or your kiddo's art creations, but want to display these keepsakes a little differently. Shelves are great, but sometimes they can appear bulky and maybe even a little dated in design. Before you throw out the whole idea of shelving though, consider some DIY floating shelf ideas!
27+ Bold DIY Floating Shelf Ideas To Save Space
Floating shelves get the job done, look more modern, and take up minimal space. All you need to get started with this diy project is a free wall, some diy floating shelf ideas, and the minimal tools required. Floating shelves can be as simple as a piece of beautifully stained wood that hangs on your wall and appears to 'float.' These shelves are free of brackets and other supports that are visible which creates a clean and clutter free appearance.
Not only are these diy floating shelf ideas pretty in appearance, but they are functional in displaying or storing your artwork, books, pictures, and more. One type of floating shelf does not fit all; you can create the shelf that suits your design outlook whether it be modern, rustic, or purely functional!
1. Simple and Elegant Long Floating Shelves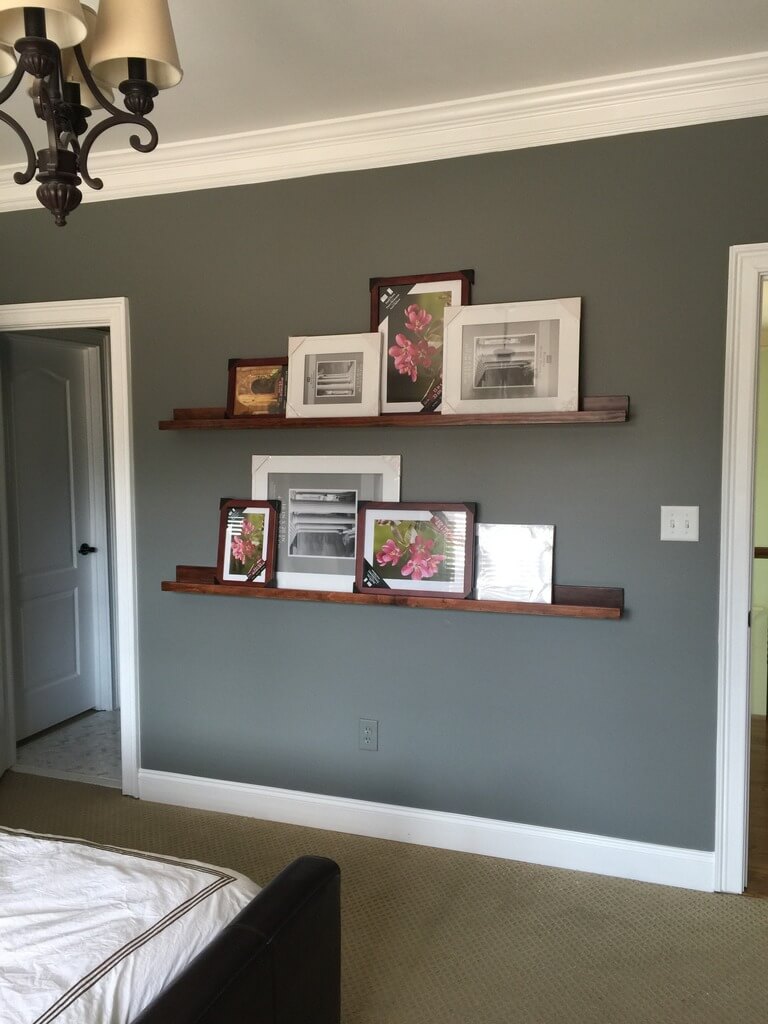 2. Provincial Style that adds Sophistication
3. Space Saving Practical and Pretty Corner Shelves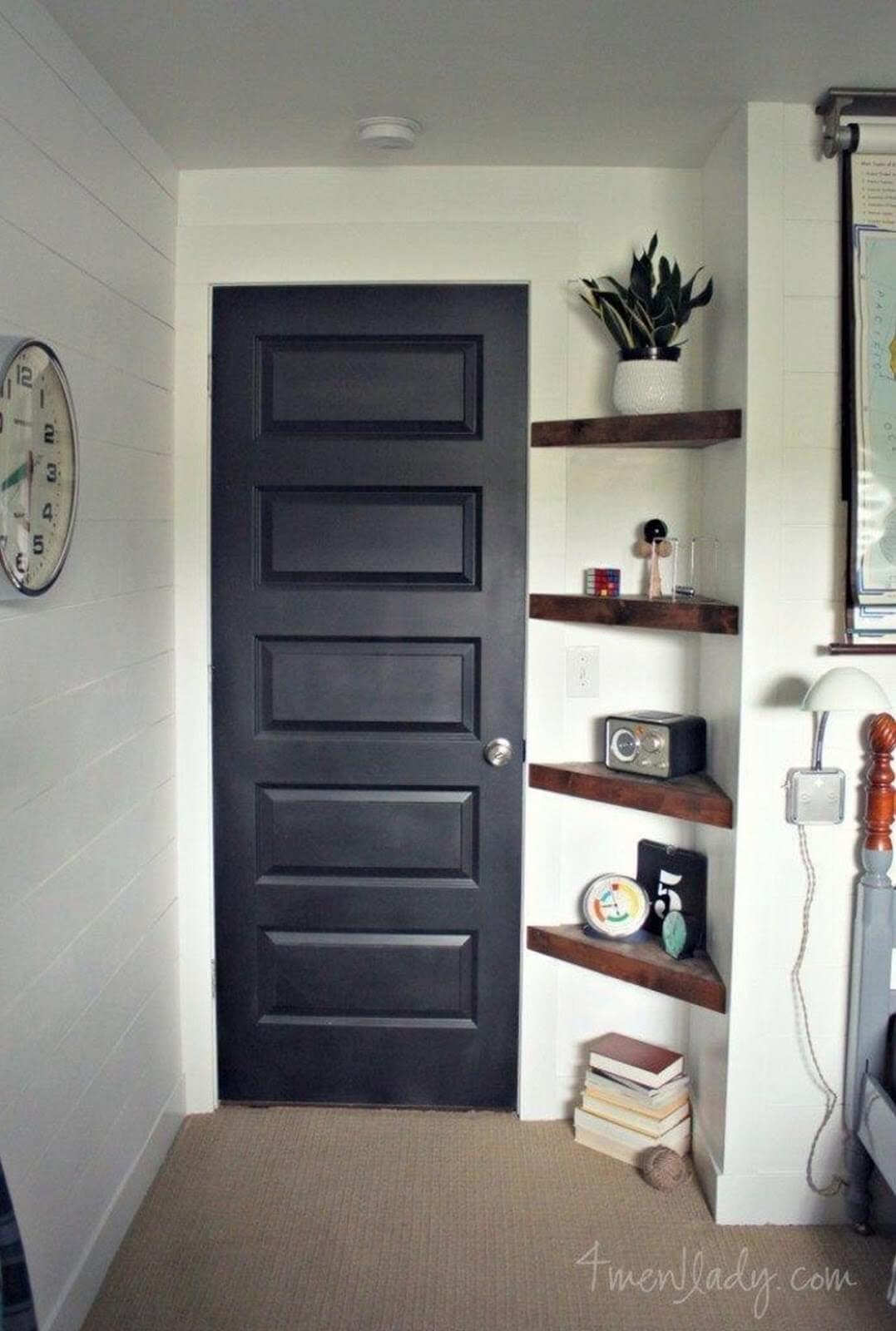 4. Simplistic Clean and White Art Gallery Style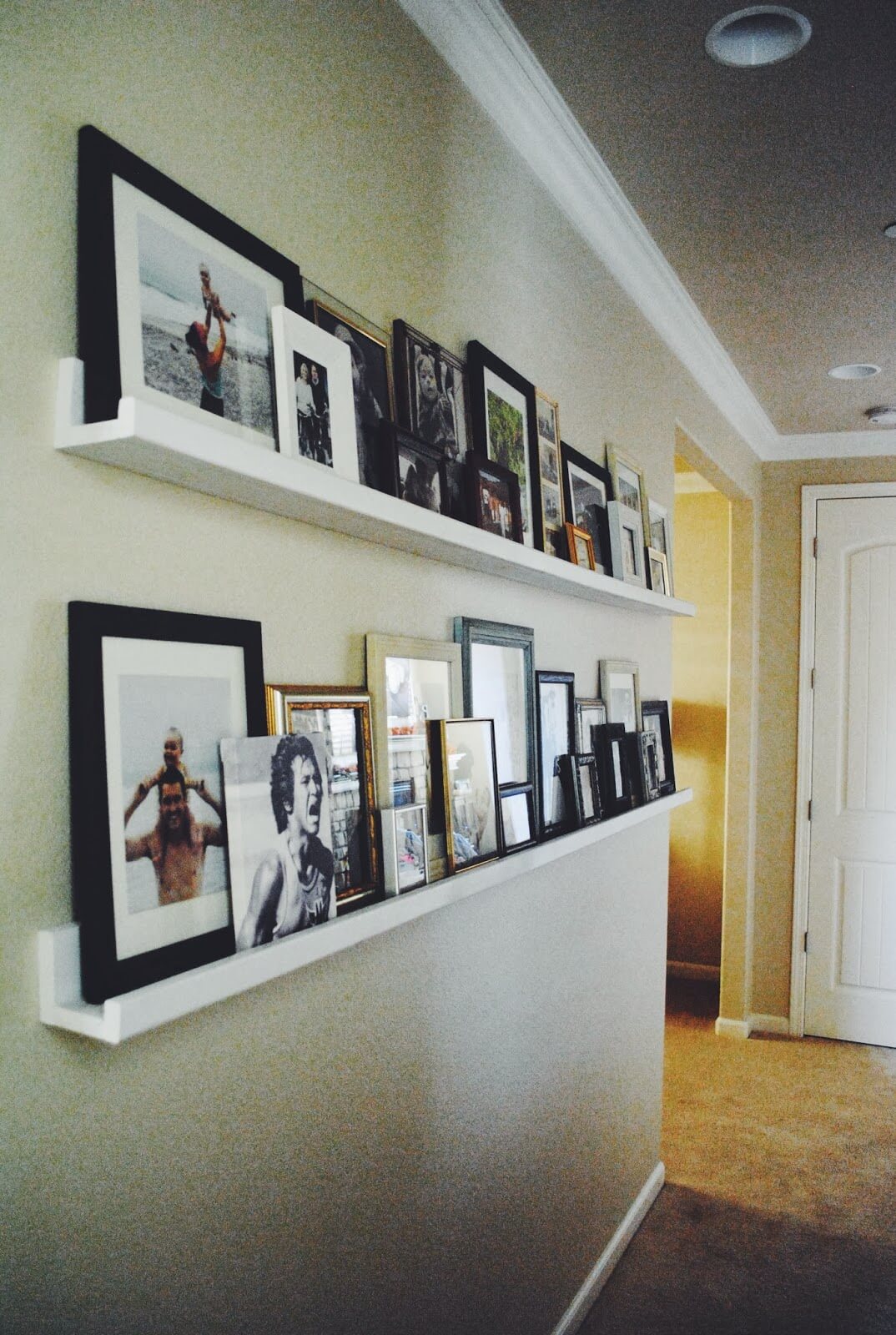 5. Cozy Country Crates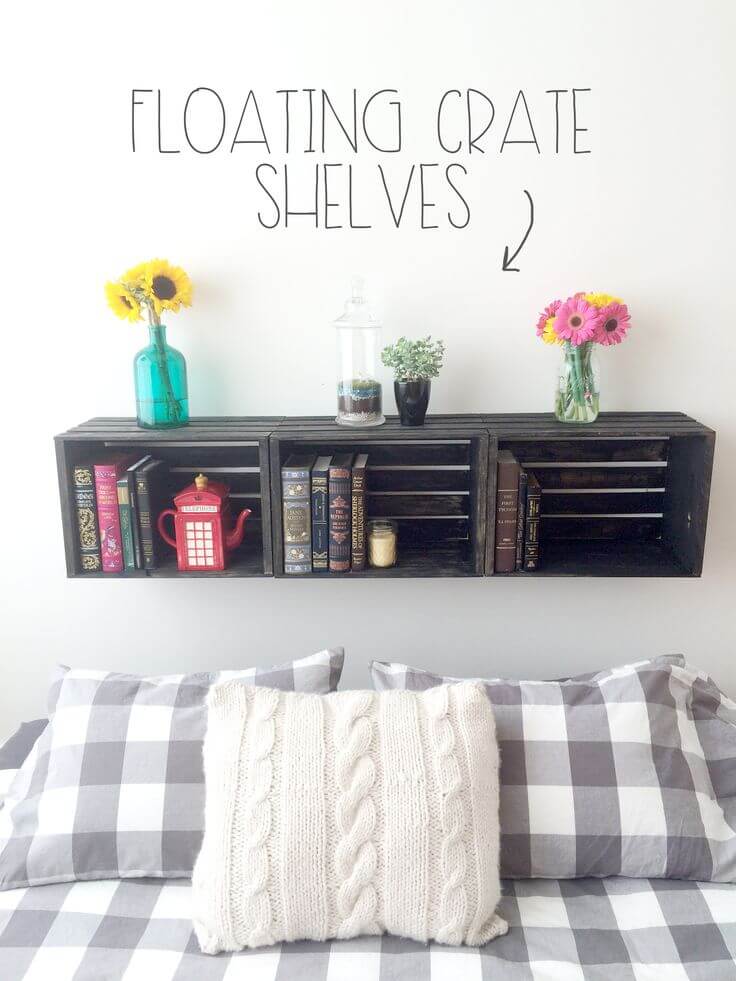 6. Elegant Farm Style Kitchen Heavy Duty Floating Shelves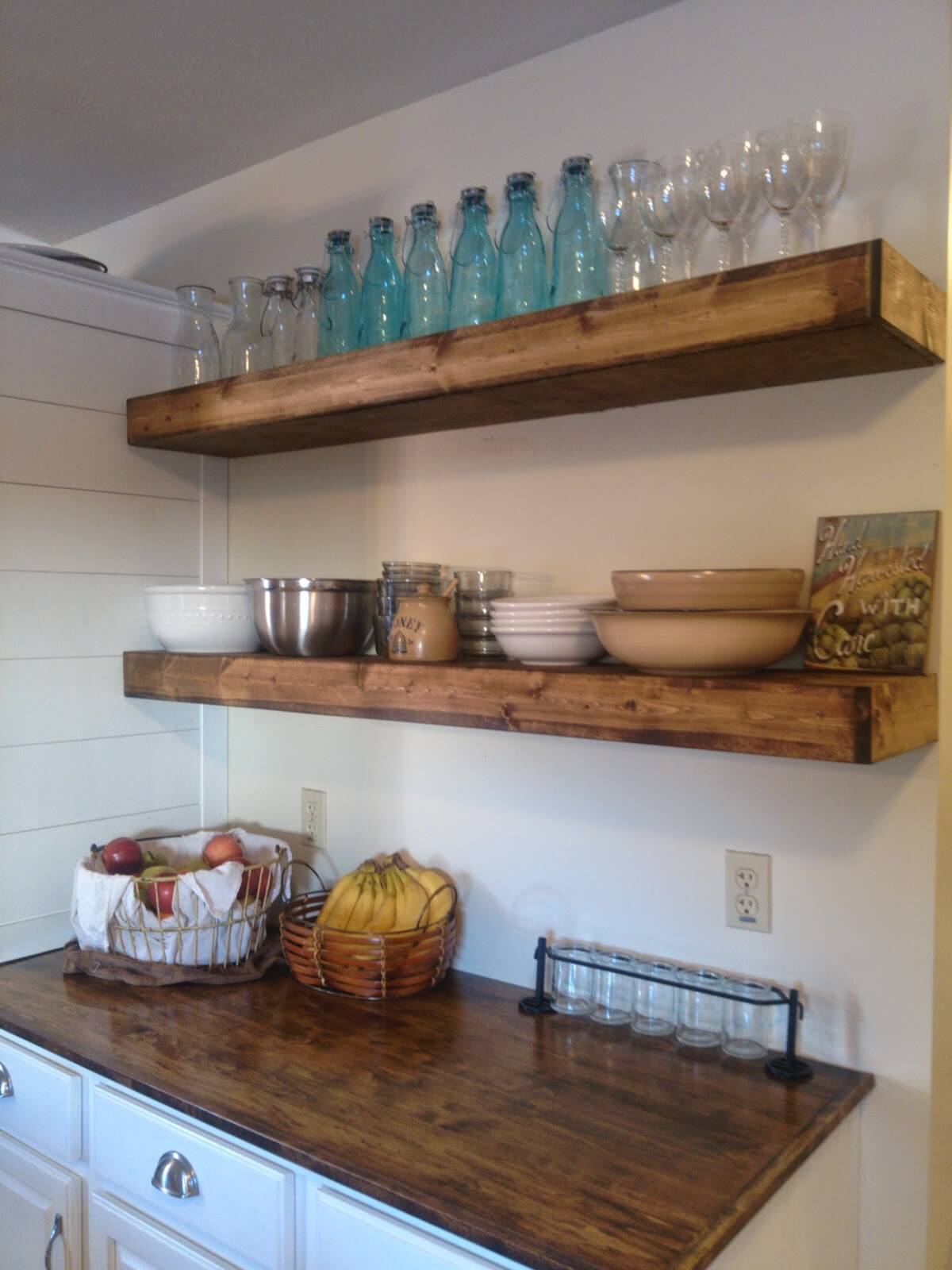 7. Artistic Hexagons for your Living Area

8. Pretty Wood Panel with Cantilevered Shelves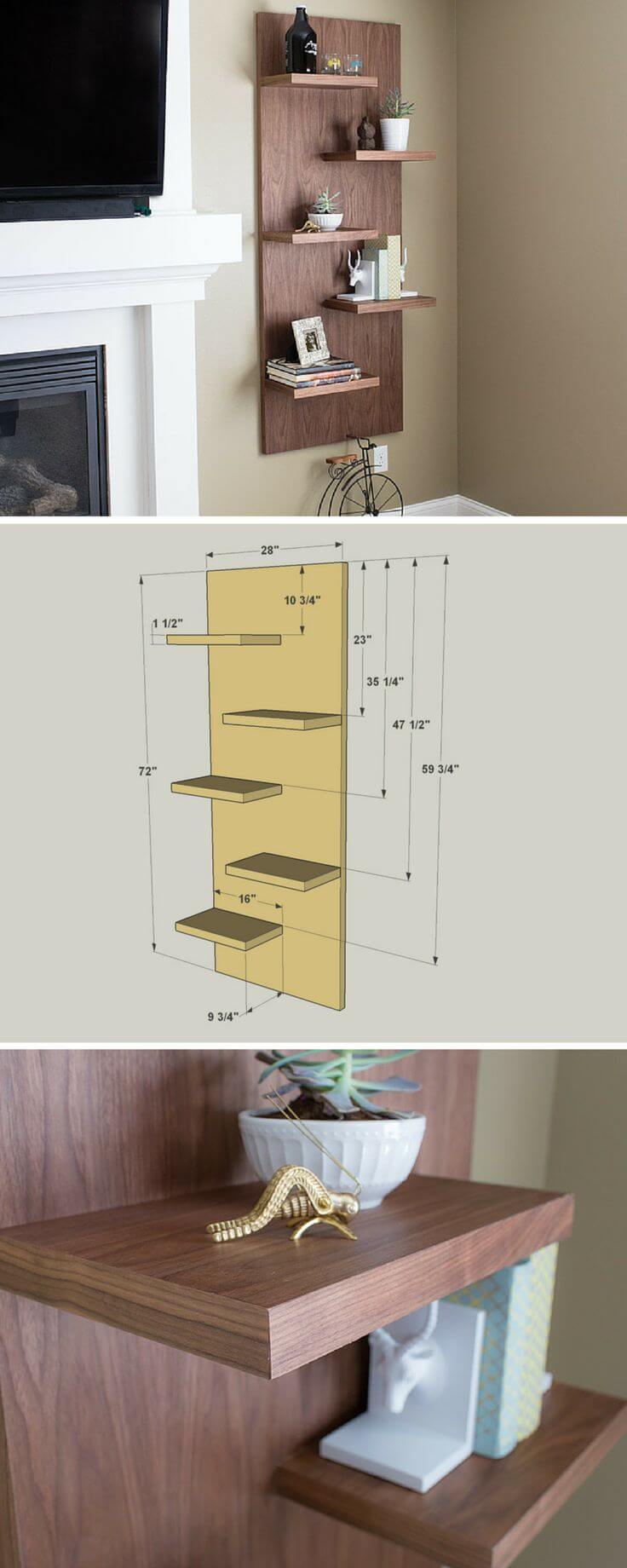 9. Creative Clouds for the Kids Room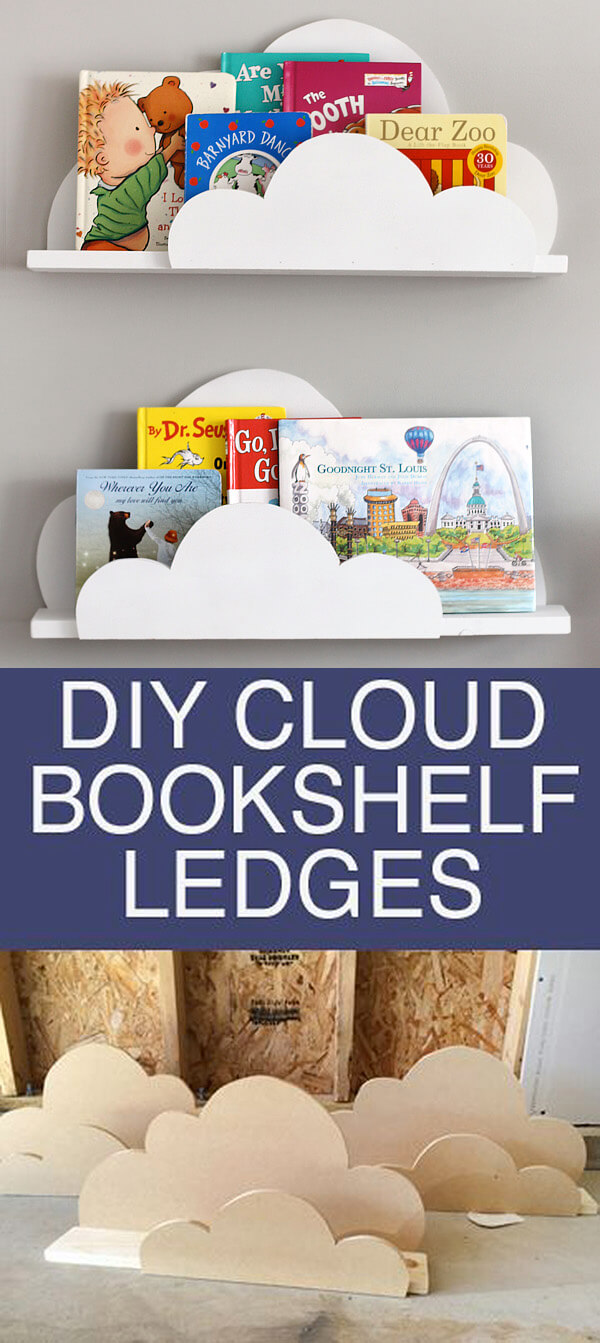 10. Hide the Remote! Secret Storage Shelves

11. Fun and Simple Slide-In Shelving

12. Country Studded and Beautifully Stained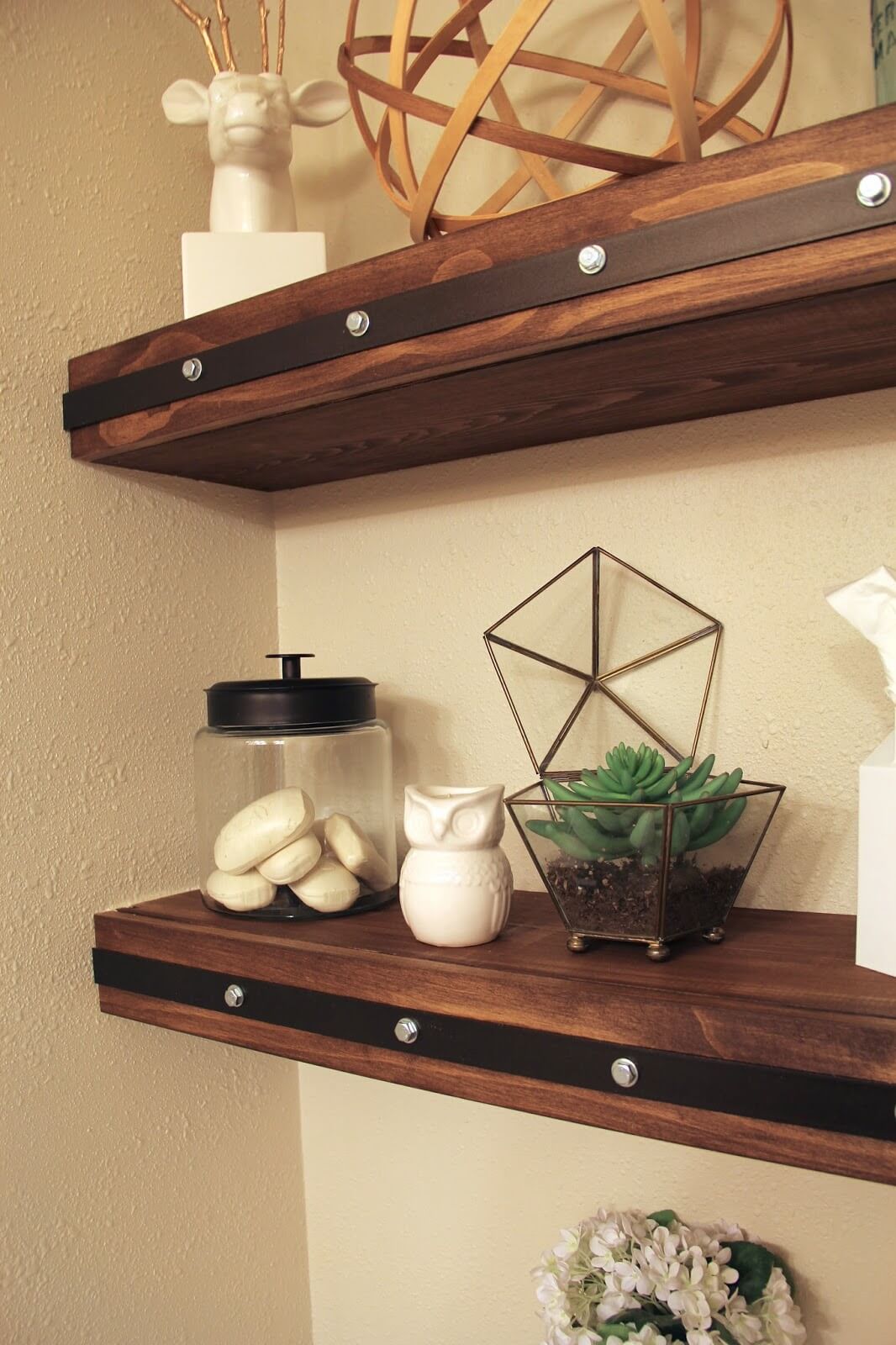 13. Entire Wall Stacked Shelving for your Dining Area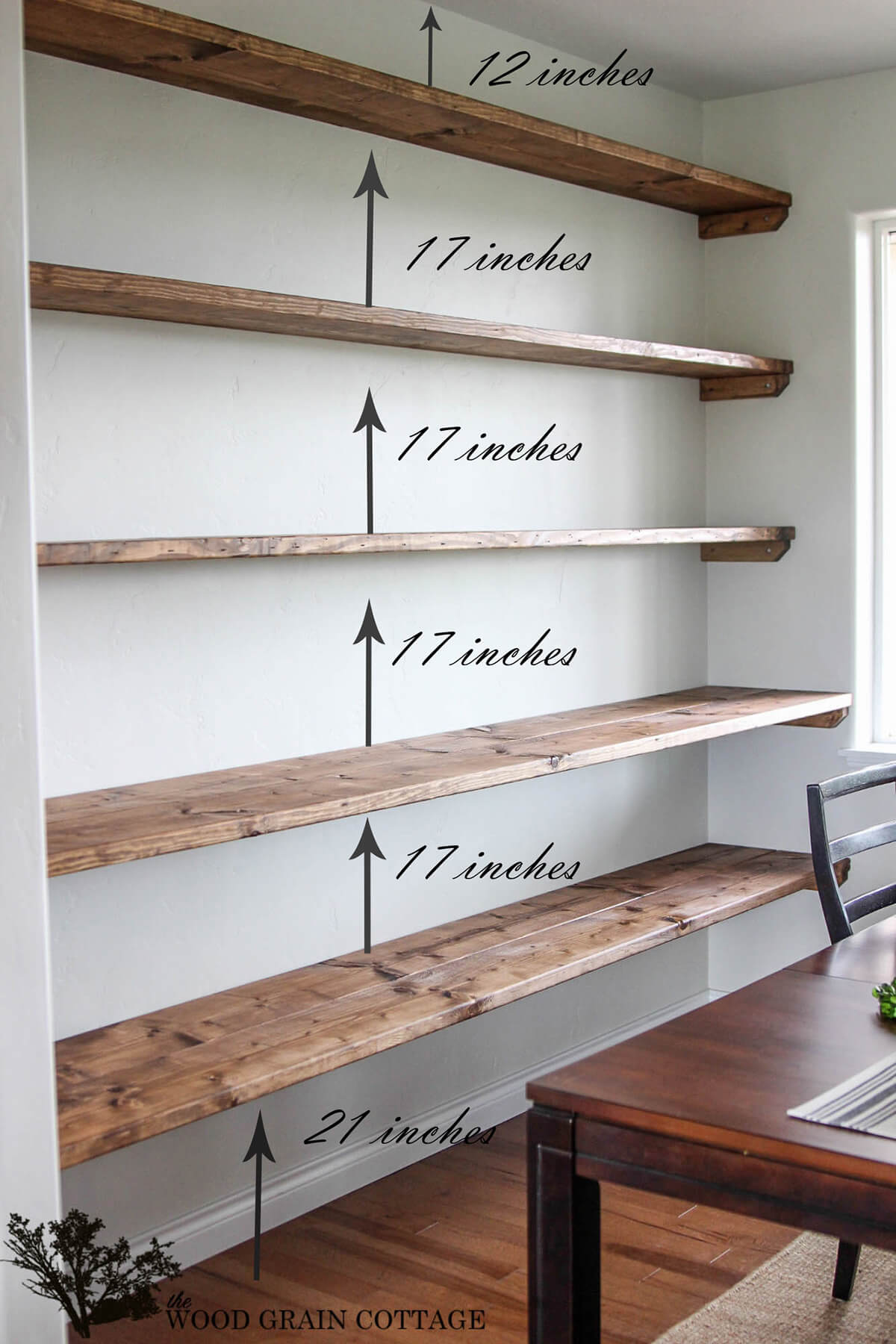 14. Floating Planters on a Birch Base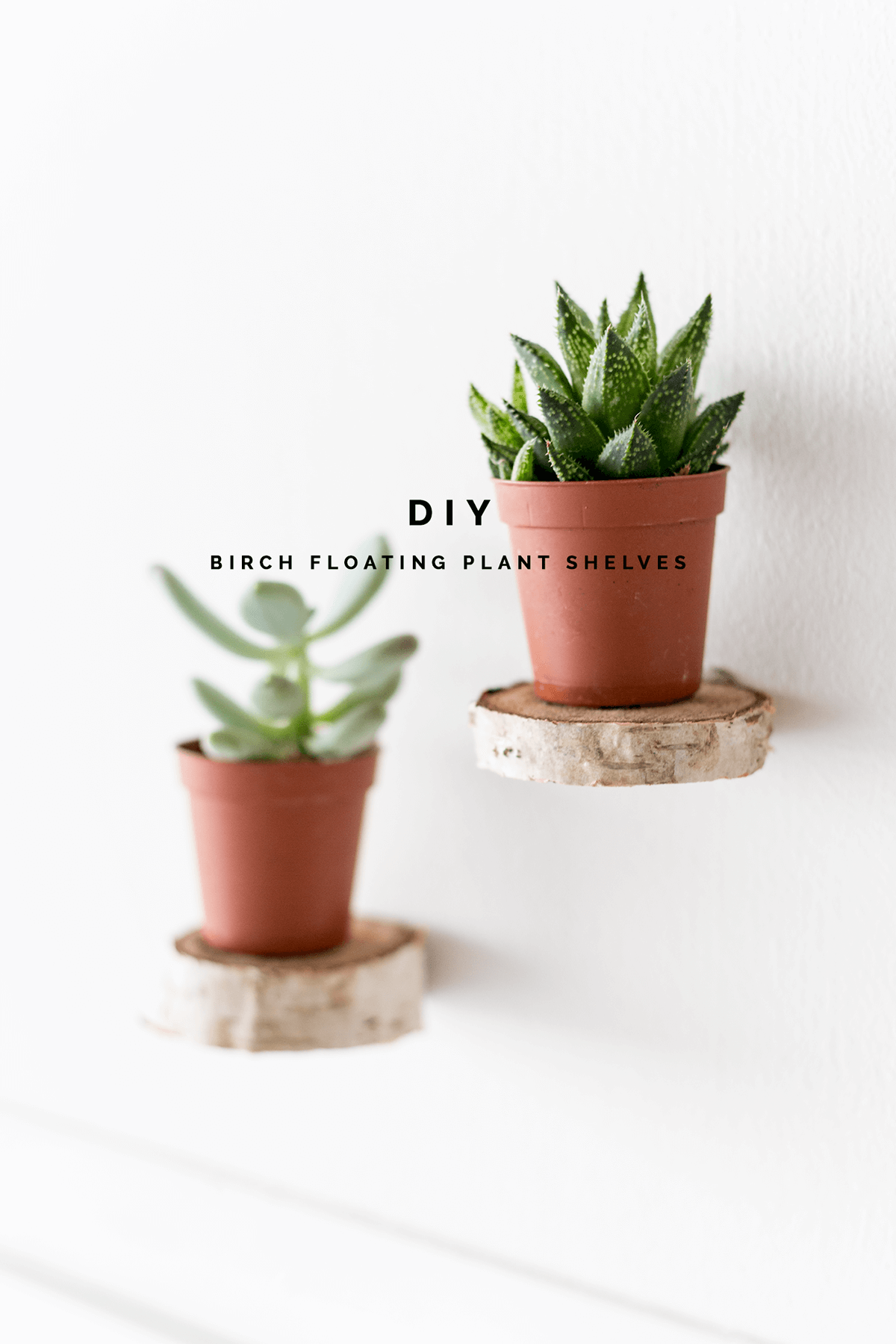 15. Heavy Duty Culinary Storage for the Kitchen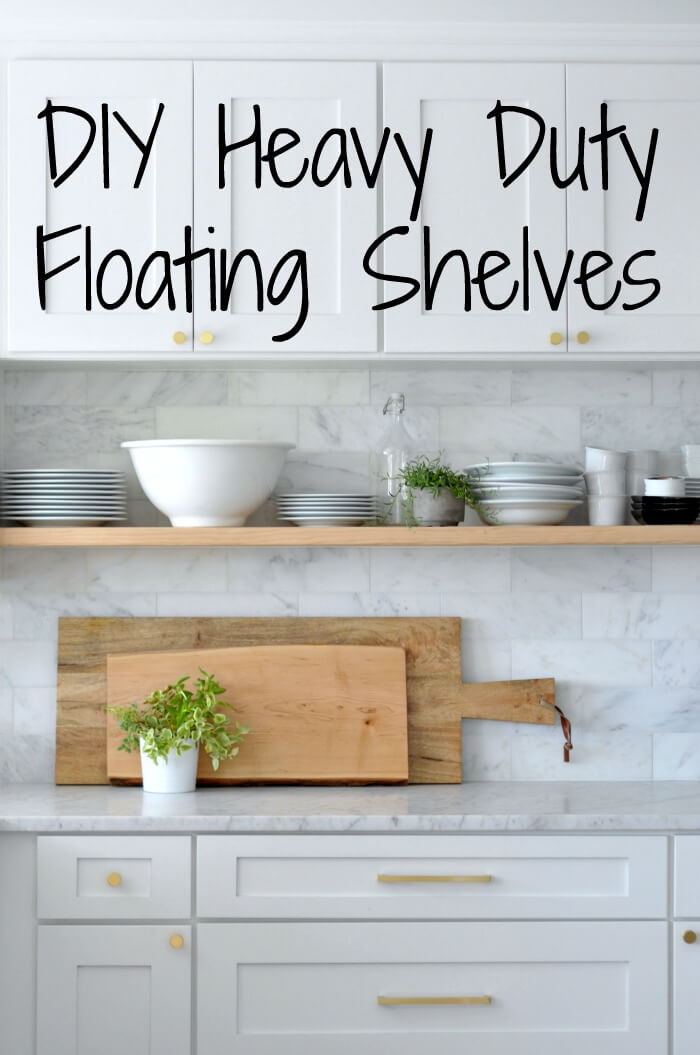 16. Corner Nook L-Shaped Art Display Space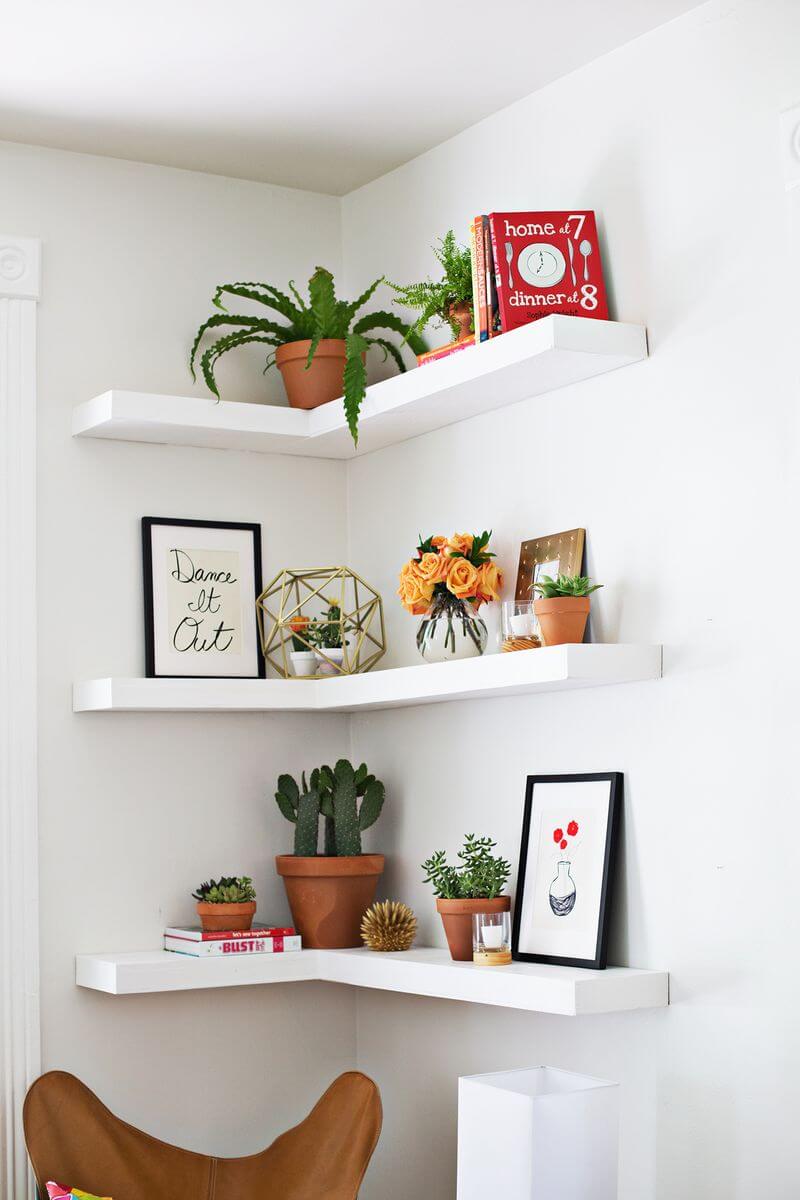 17. Make a Rustic Style Mantel

18. Cheat a Little DIY Shelves with Ikea Brackets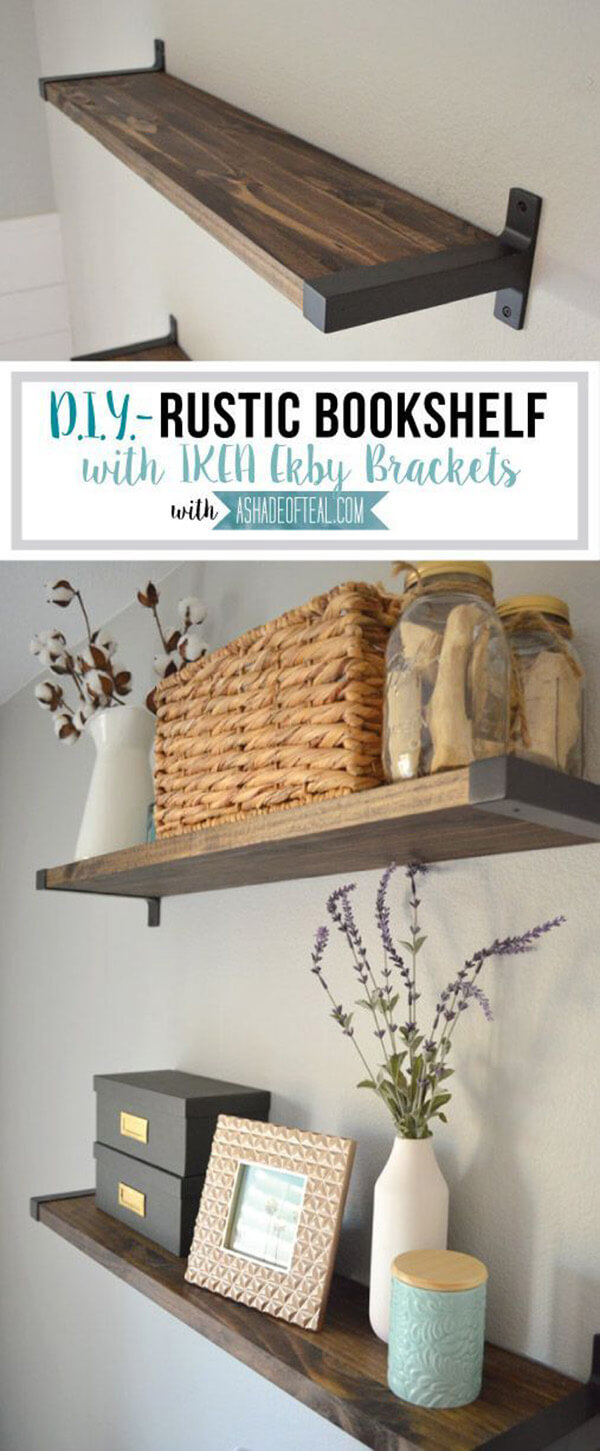 19. Elongated Shadow Box-Style Storage Idea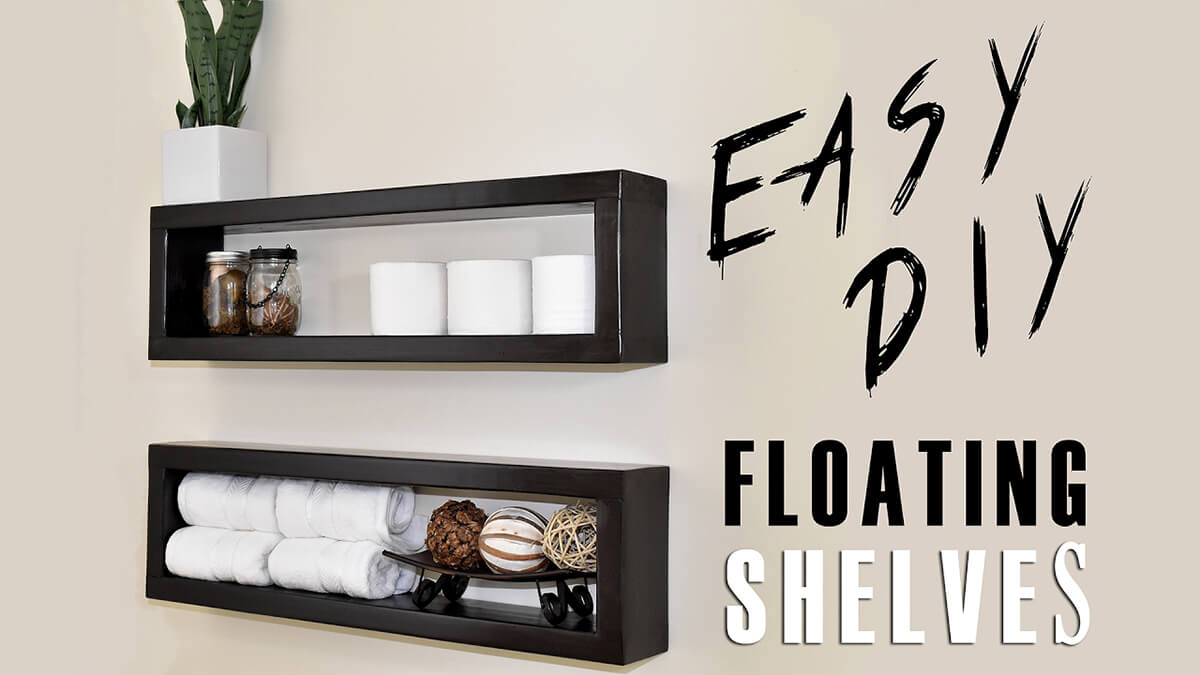 20. Comfy Breakfast Nook Display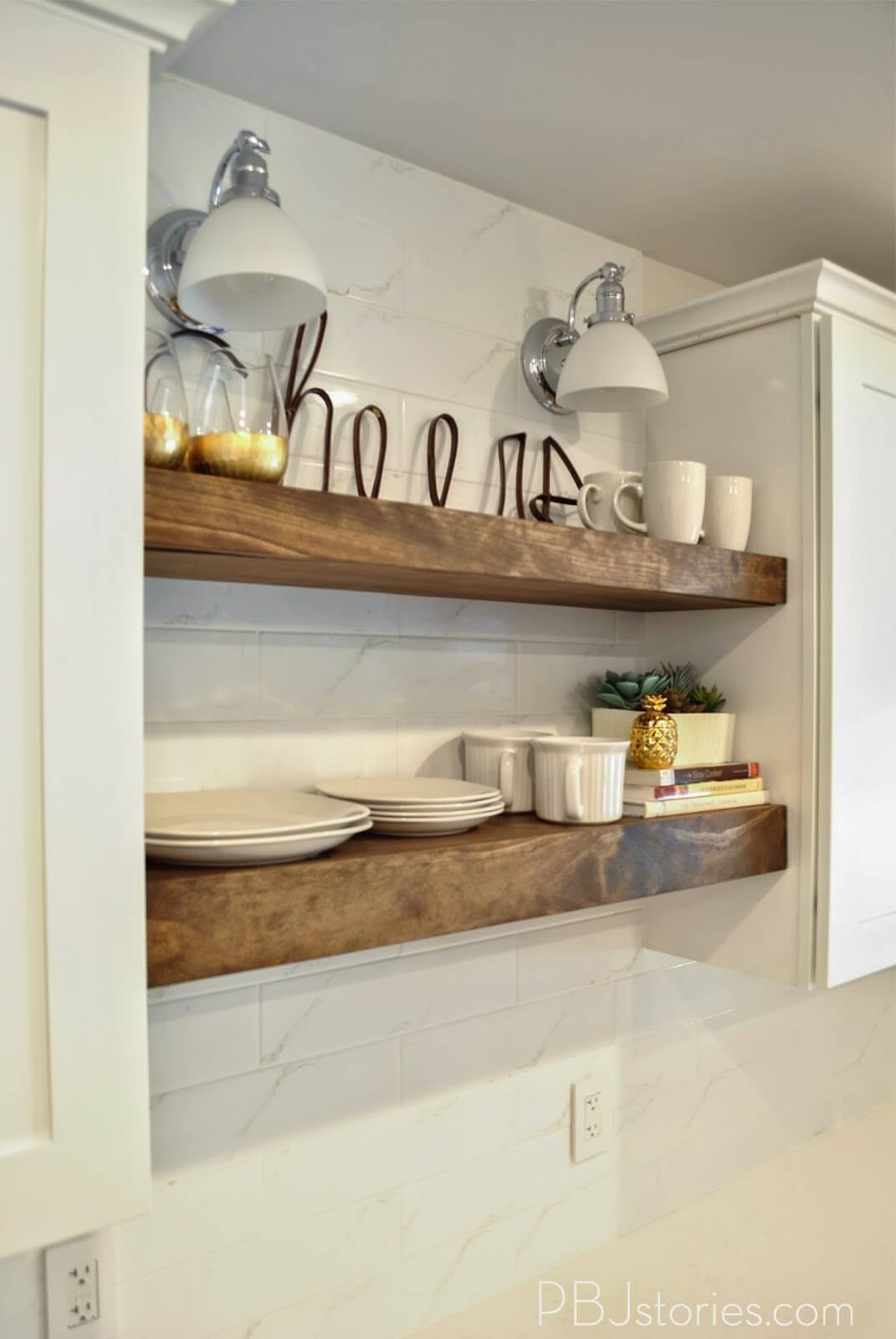 21. Big and Bold Shelf Idea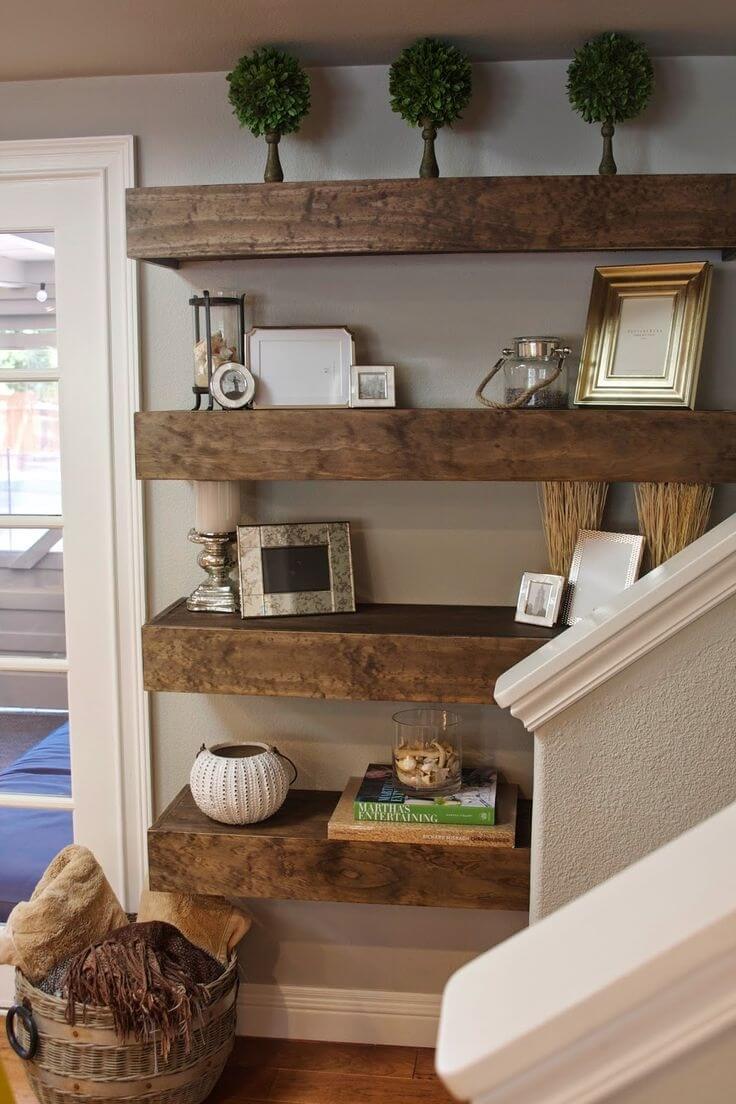 22. Cute and Creative Entryway Display and Storage Solution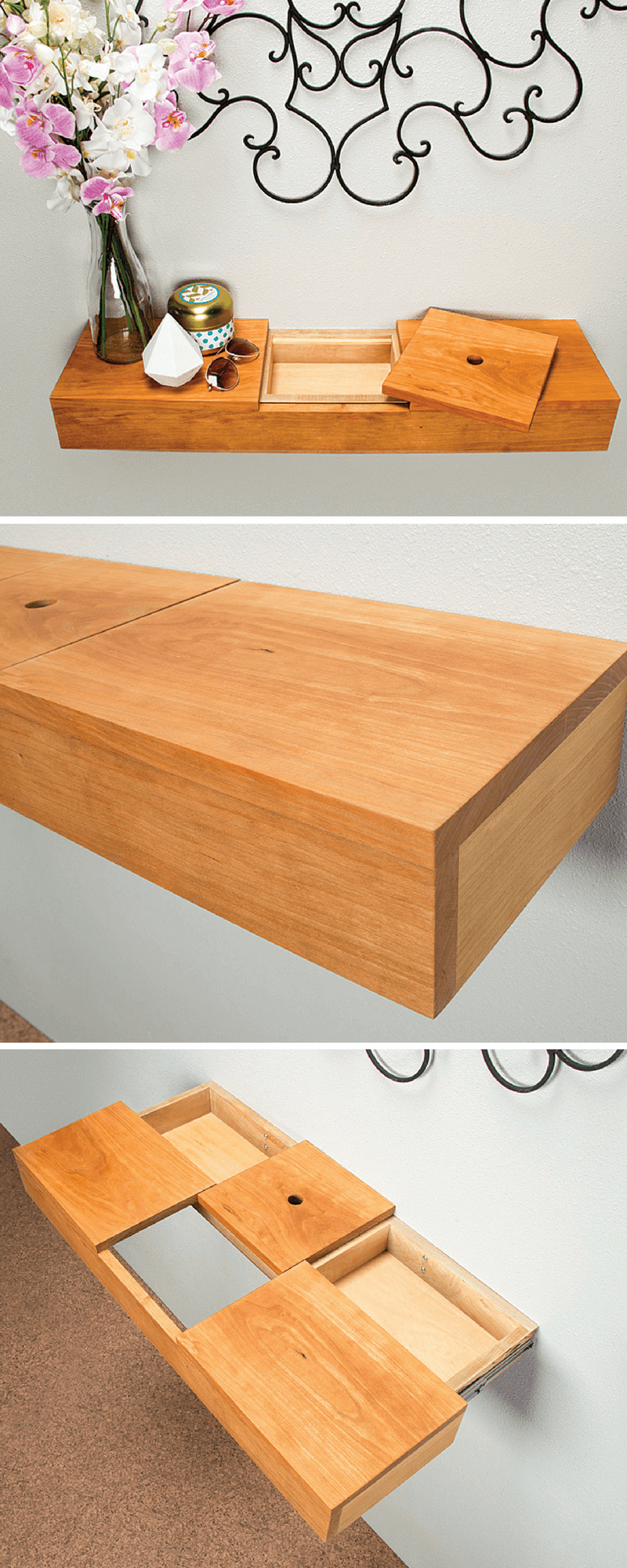 23. Crystal Clear Sunny Place for your Plants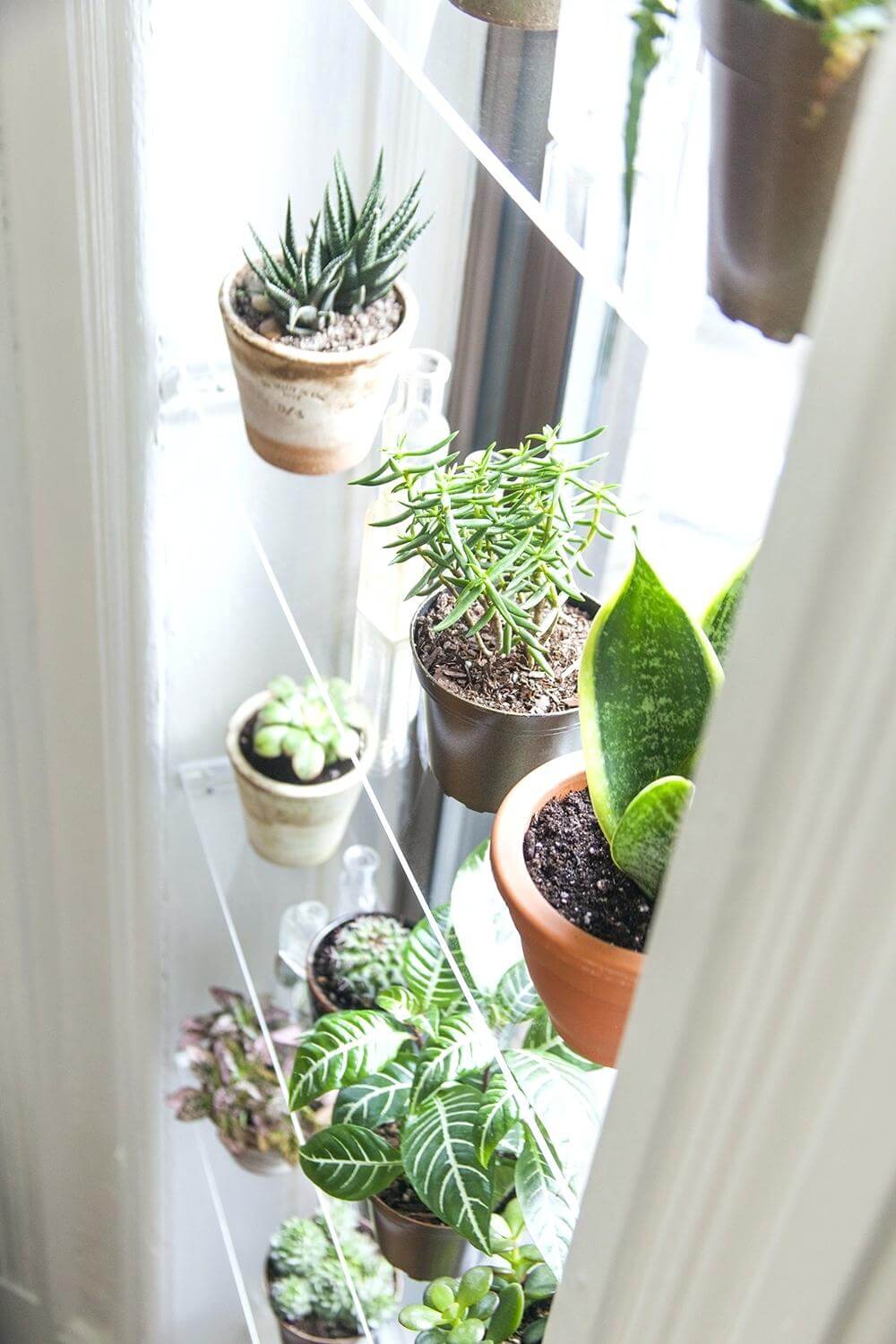 24. Two-Toned and Clean Cut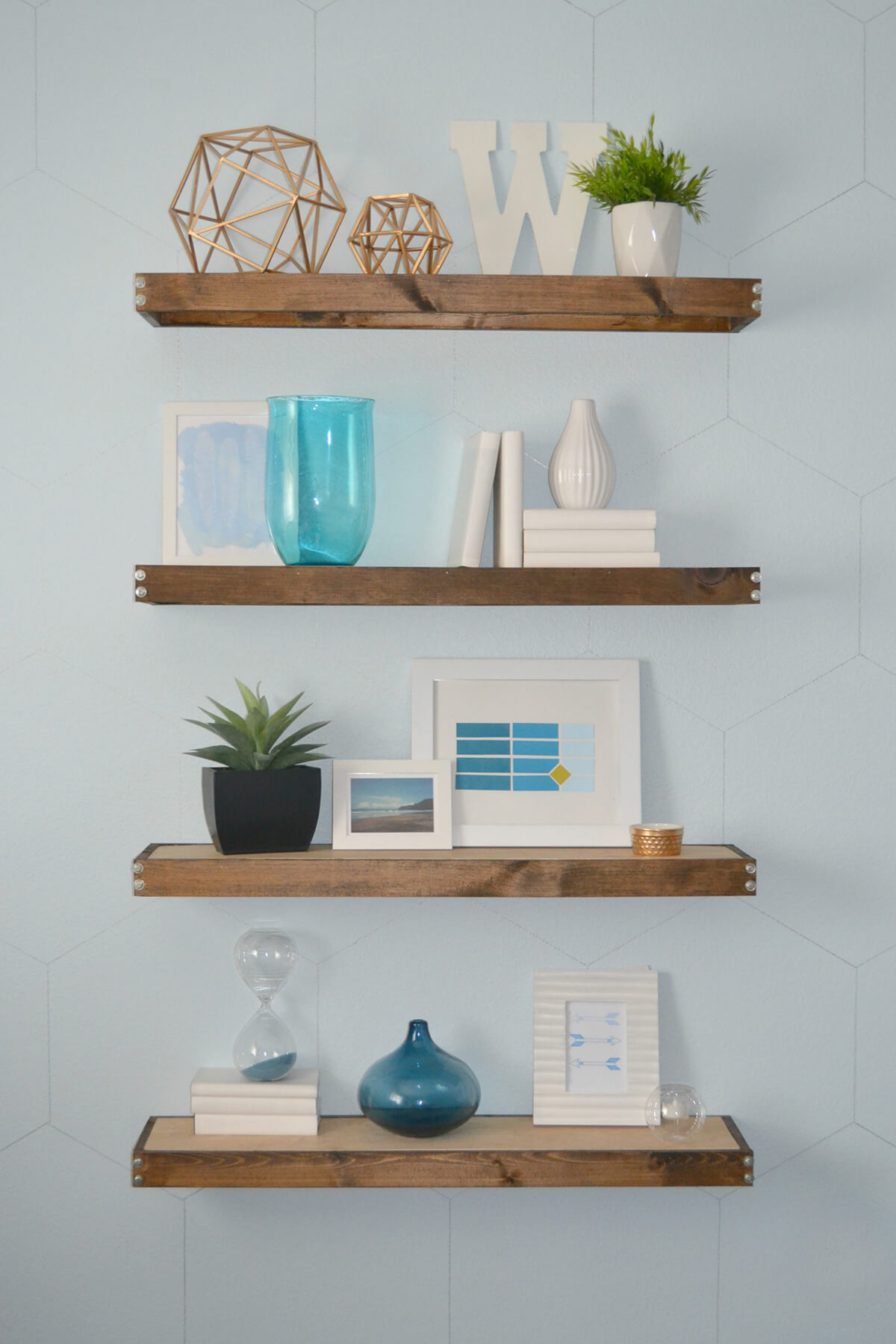 25. Fun Clustered Squares of all Sizes

26. Weathered Wood with Slide Out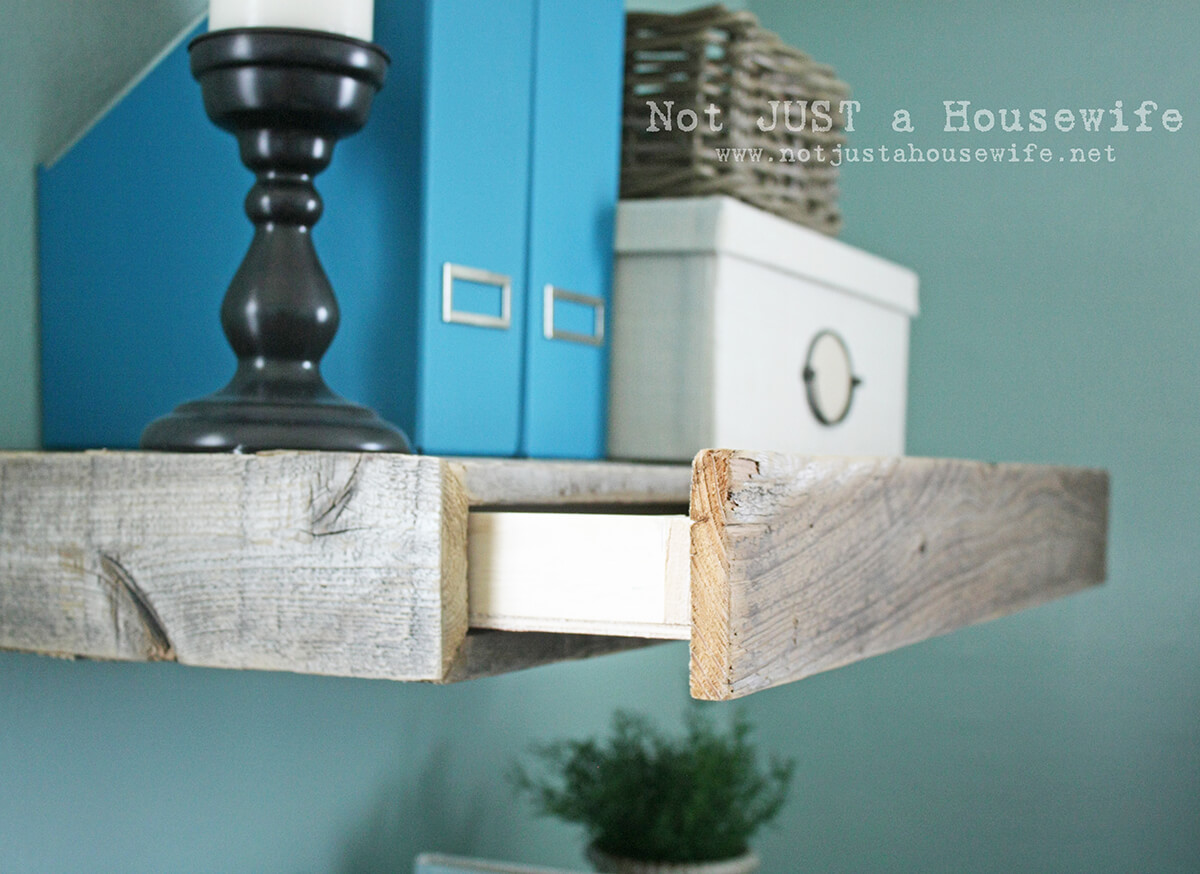 27. Light Wight White Floating Shelves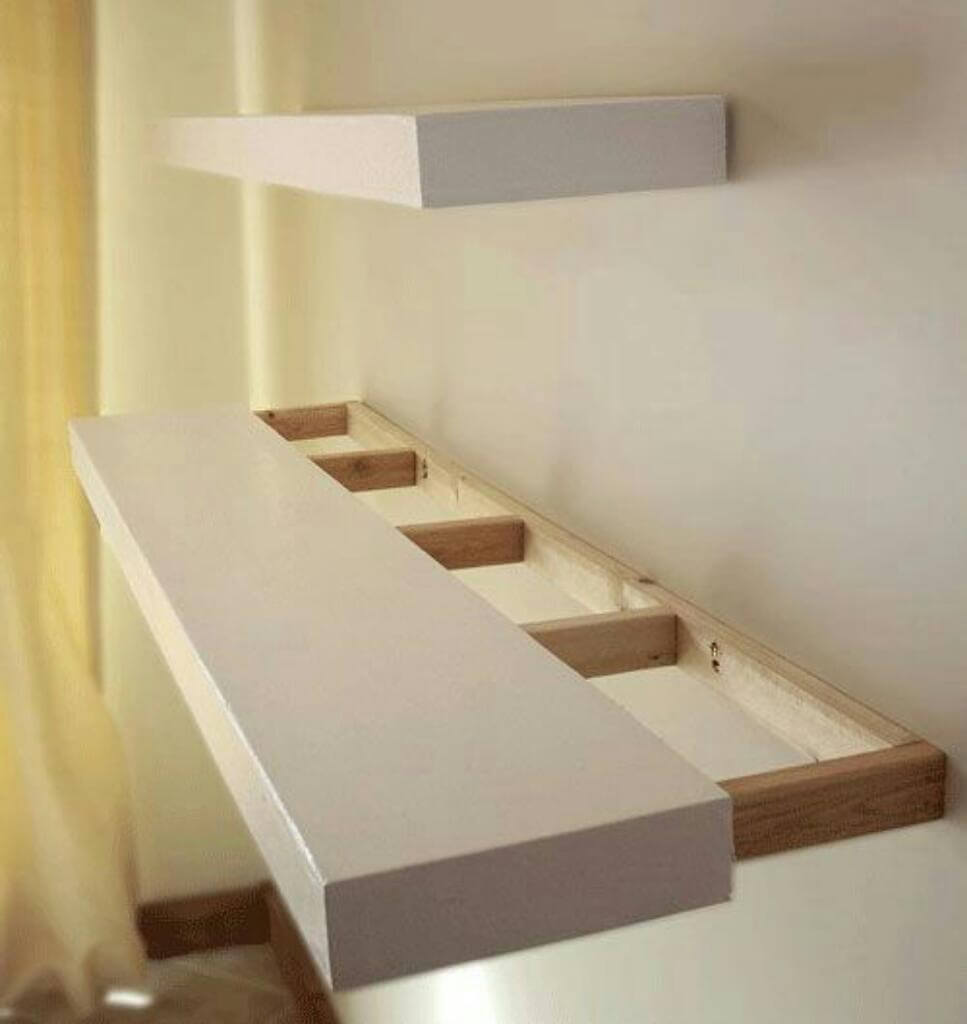 28. Straight From the Woods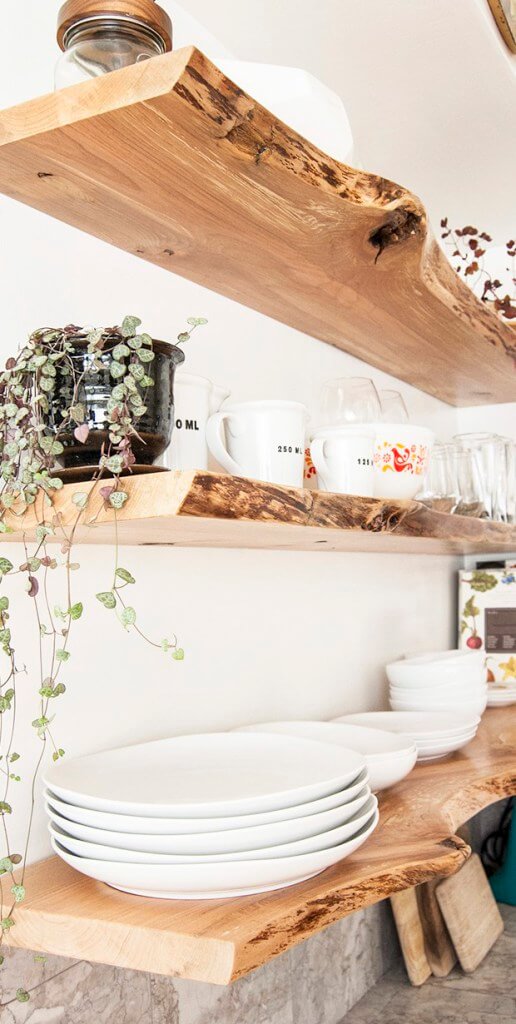 29. Kiddies Korner Library Storage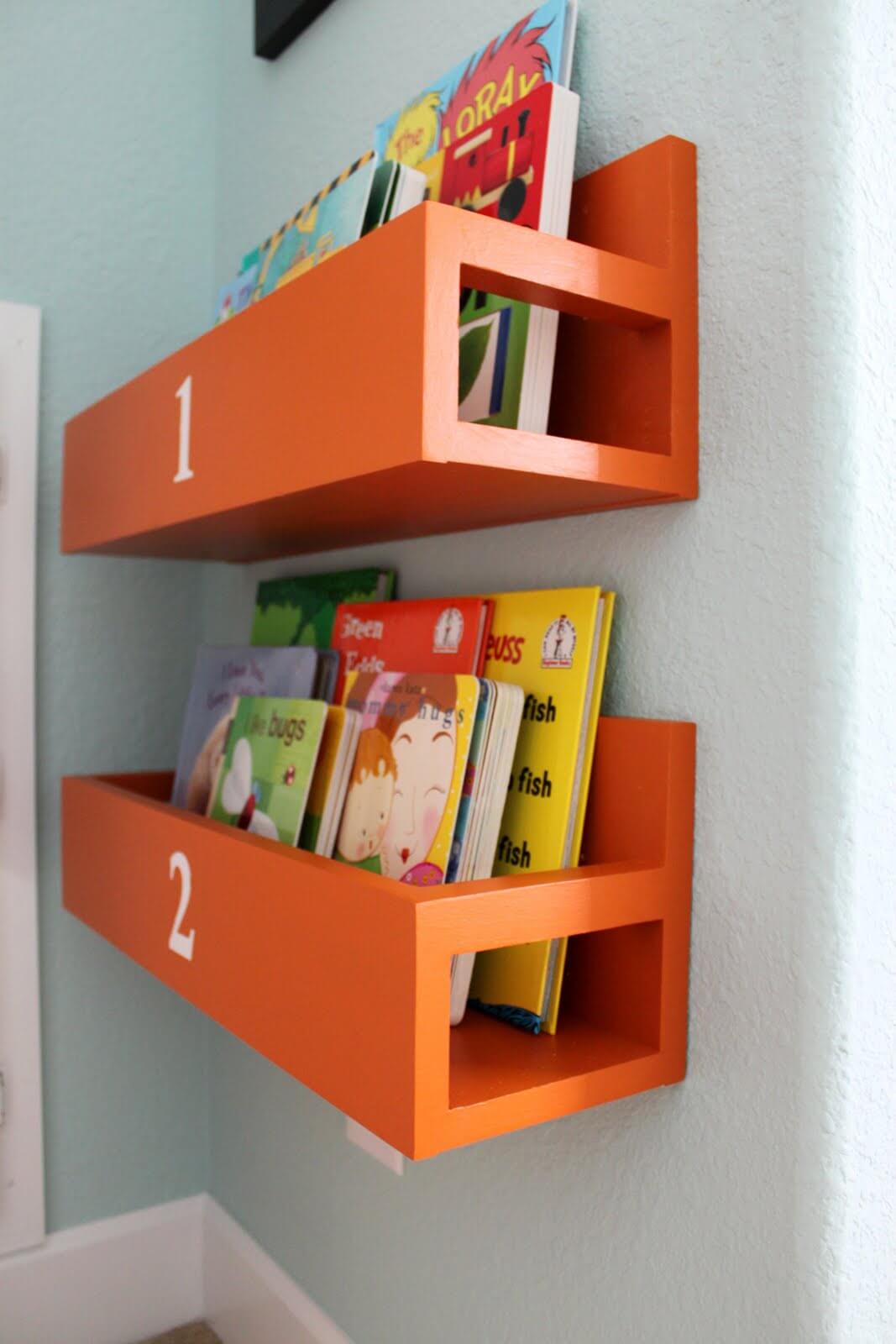 30. DIY Clever Key Holder Shelf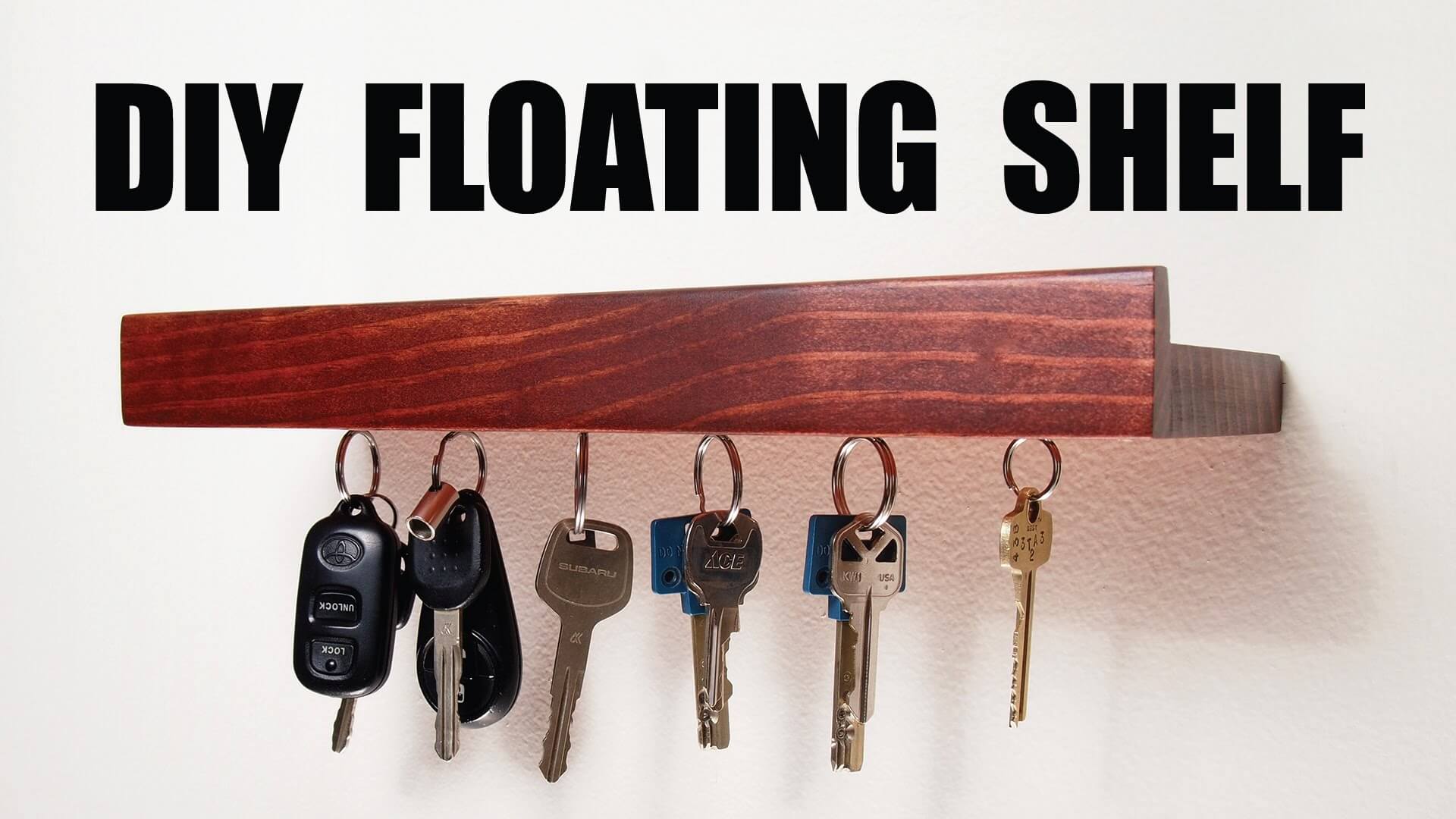 31. Bright and White Wall Storage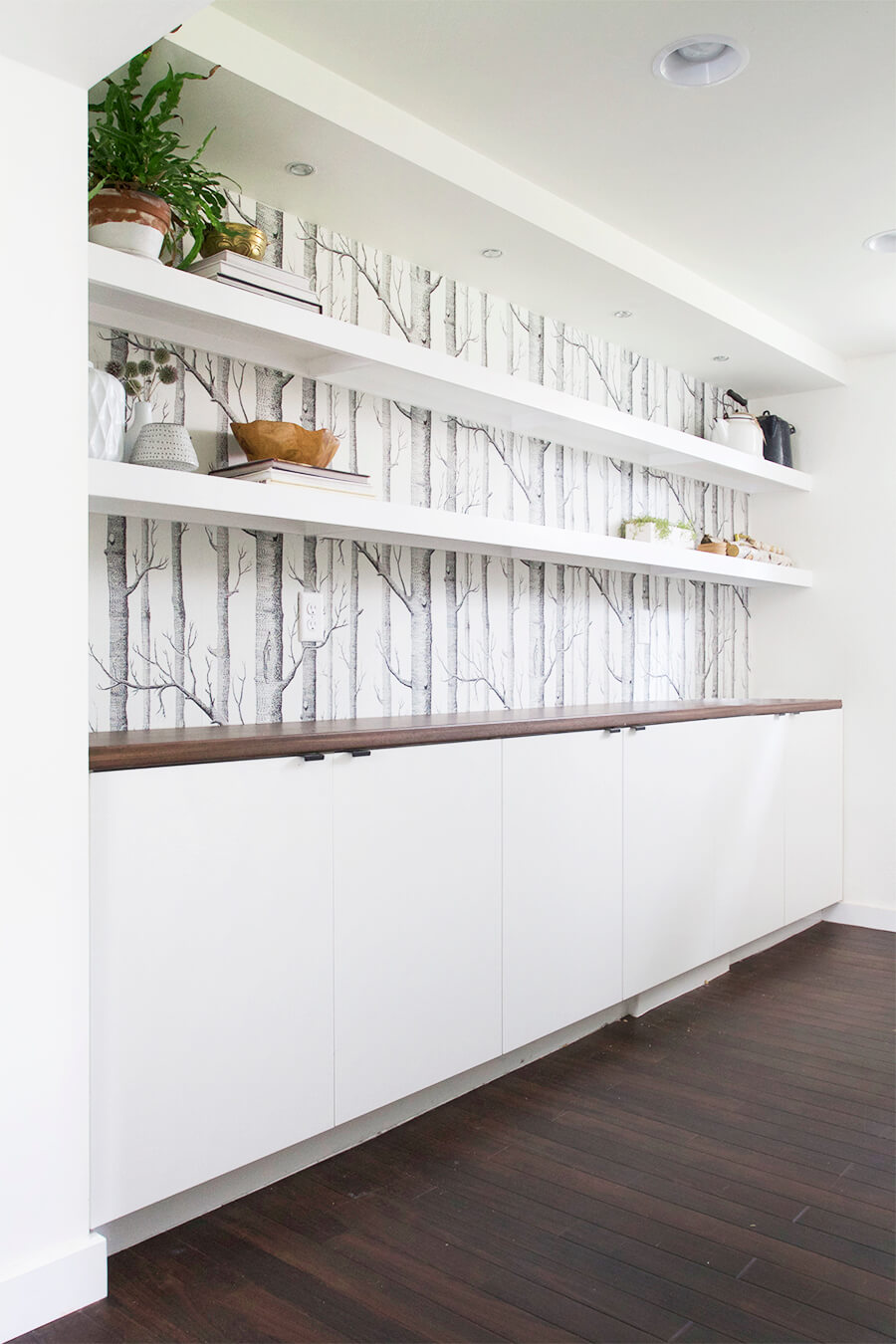 32. Easy and Compact Nightstand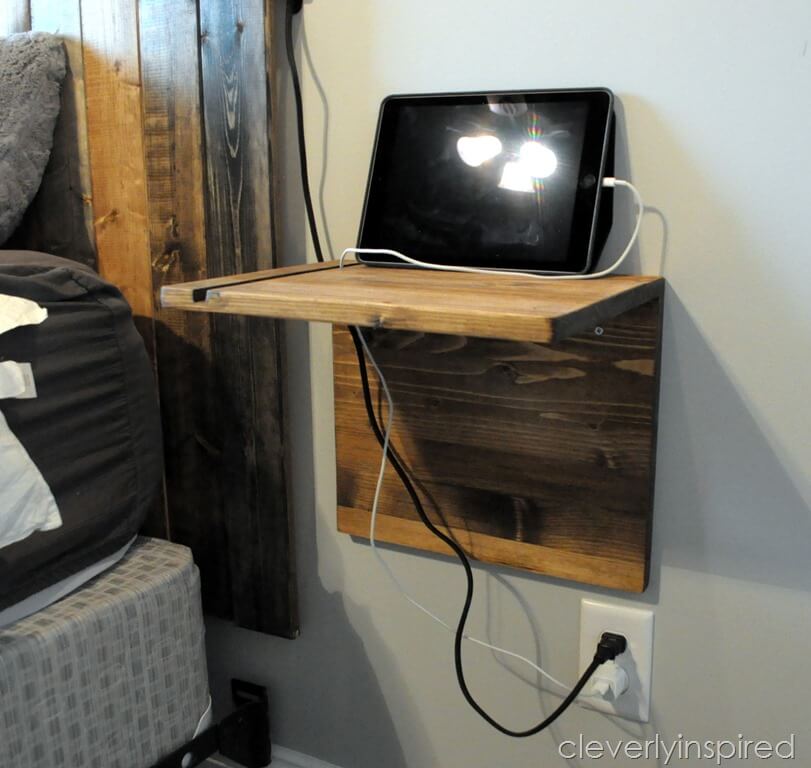 Our Favorite Farmhouse Wall Storage Items to buy on Amazon