If you need some extra light in your yard but don't want to pay for expensive permanent lighting fixtures, DIY garden lanterns are a great alternative. With simple tools and easy to find materials, you can create everything from rustic wooden candle holders to delicate, twinkling tea light chandeliers.
28 Simple DIY Garden Lanterns for Your Next Outdoor Party

The project you choose will depend on the materials you have on hand and the amount of light you need. A small outdoor cafe table may only need one or two small candle holders to properly illuminate it. If you have a larger area that needs to be brightened, you can create a lighting feature from a string of fairy lights or several tea lights. You should always be sure to use fire-safe materials if you plan on using open flame for your garden lanterns. For instance, wood lanterns should only be used with string lights or other non-flame light sources. Glass mason jars are an attractive and functional option if you prefer the soft flicker of real candles.
No matter your personal style or crafting ability, the 28 DIY lantern examples below are sure to provide you with the inspiration you need to create your own backyard lighting display.
1. Hanging Twine Mesh Candle Holders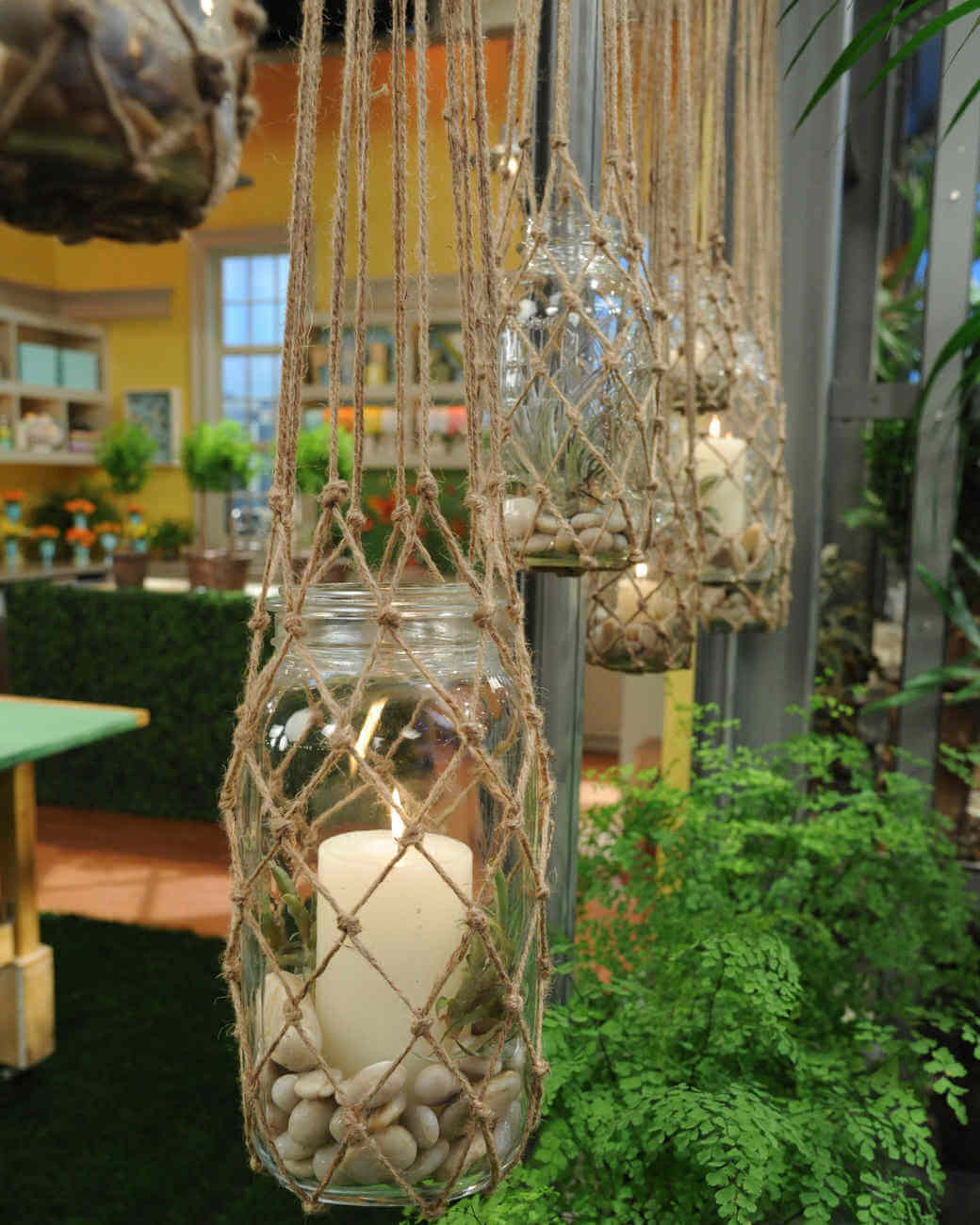 2. Simple DIY Rustic Wooden Lanterns

3. Glass Jewel DIY Mason Jar Luminaries

5. Easy Recycled Tin Can Lanterns

6. Fun Paper Cutout DIY Magical Fairy Lantern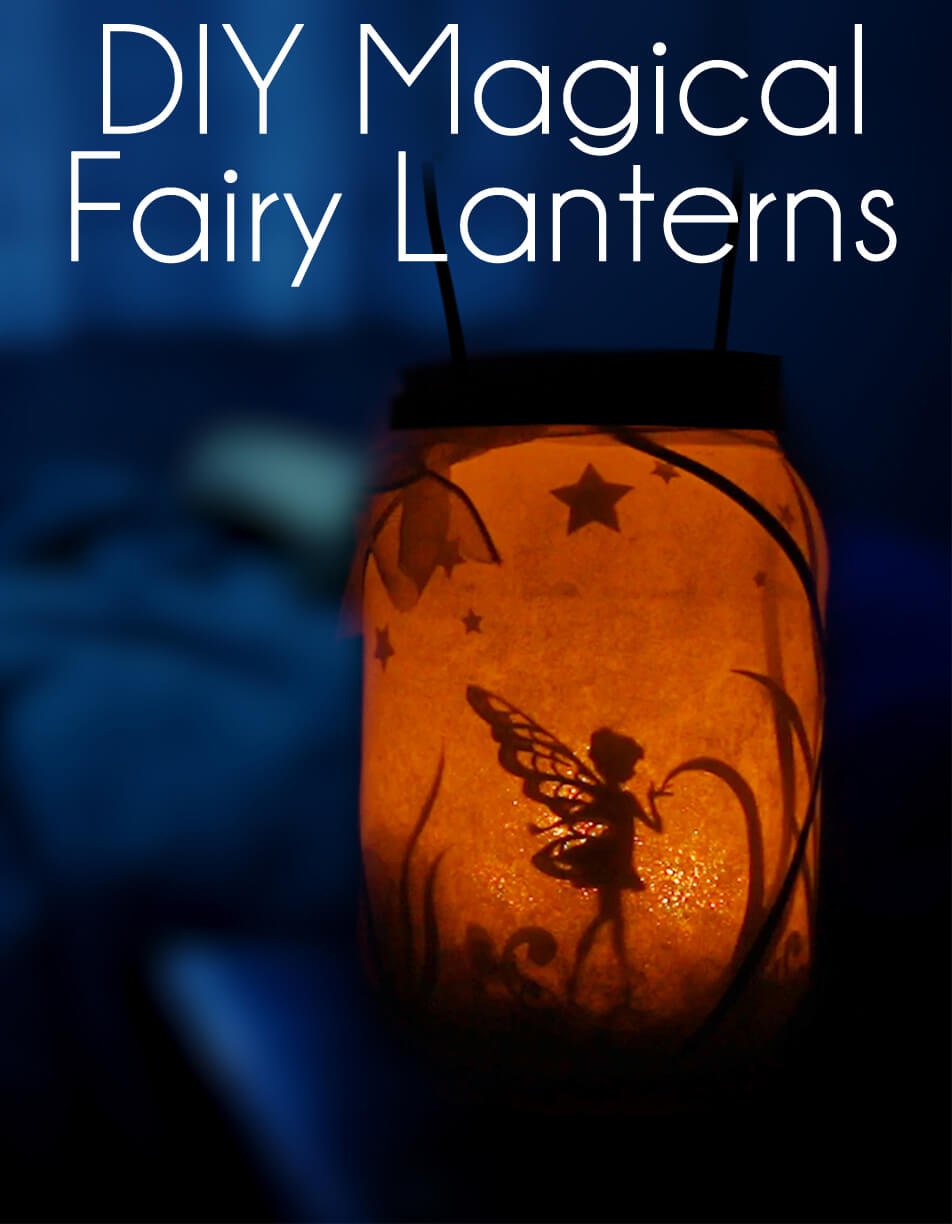 7. Pressed Flower and Leaf Wax Paper Lanterns

8. Nautical DIY Rope Candle Holder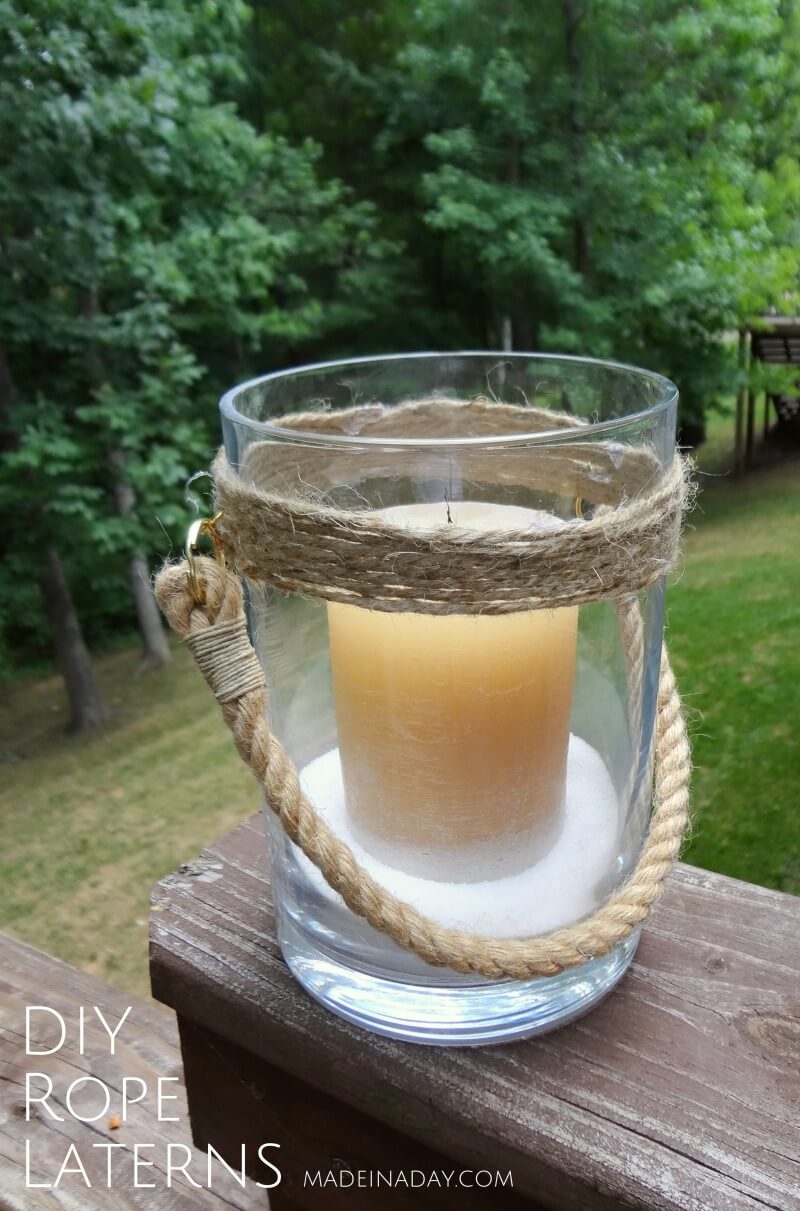 9. Homemade Star Shaped Paper Lanterns

10. Tissue Paper and Wooden Bead Project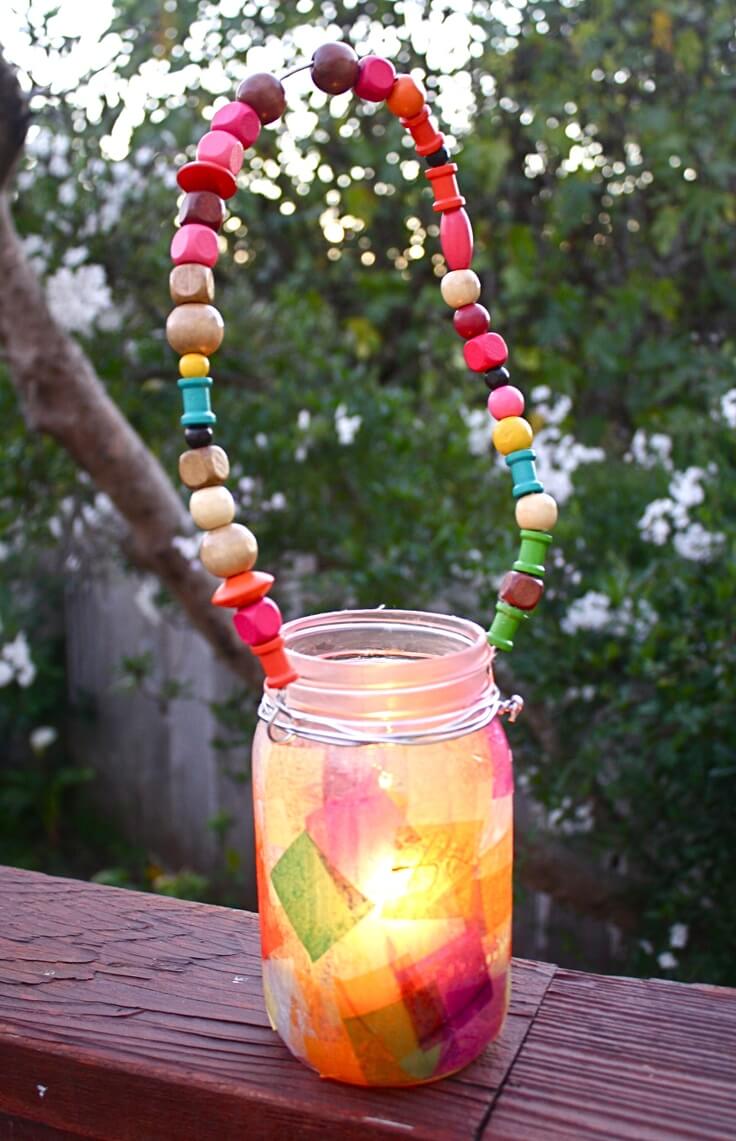 11. Fairy Lights in a Decorative Bottle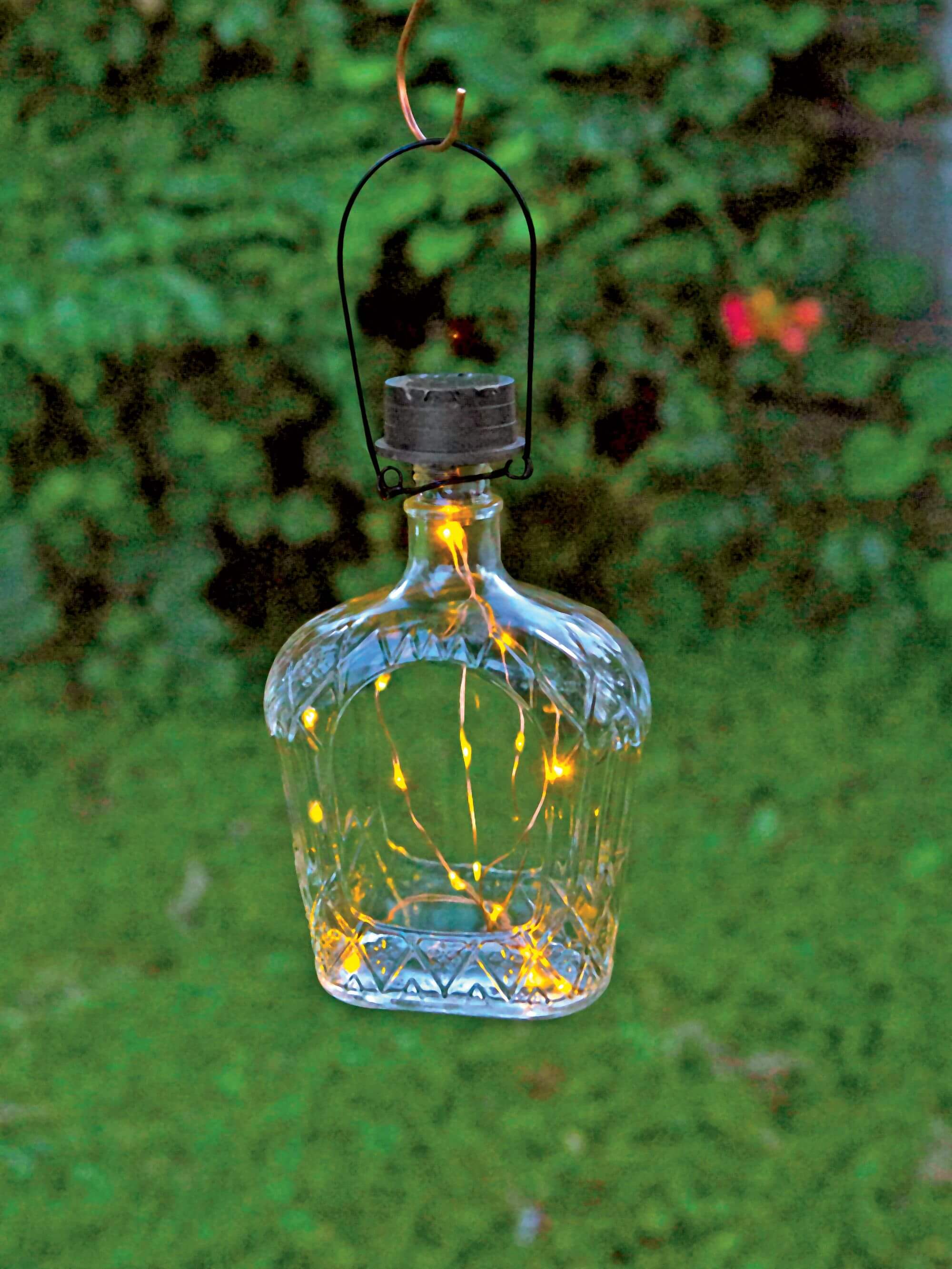 12. Sweet and Simple DIY Paper Lighting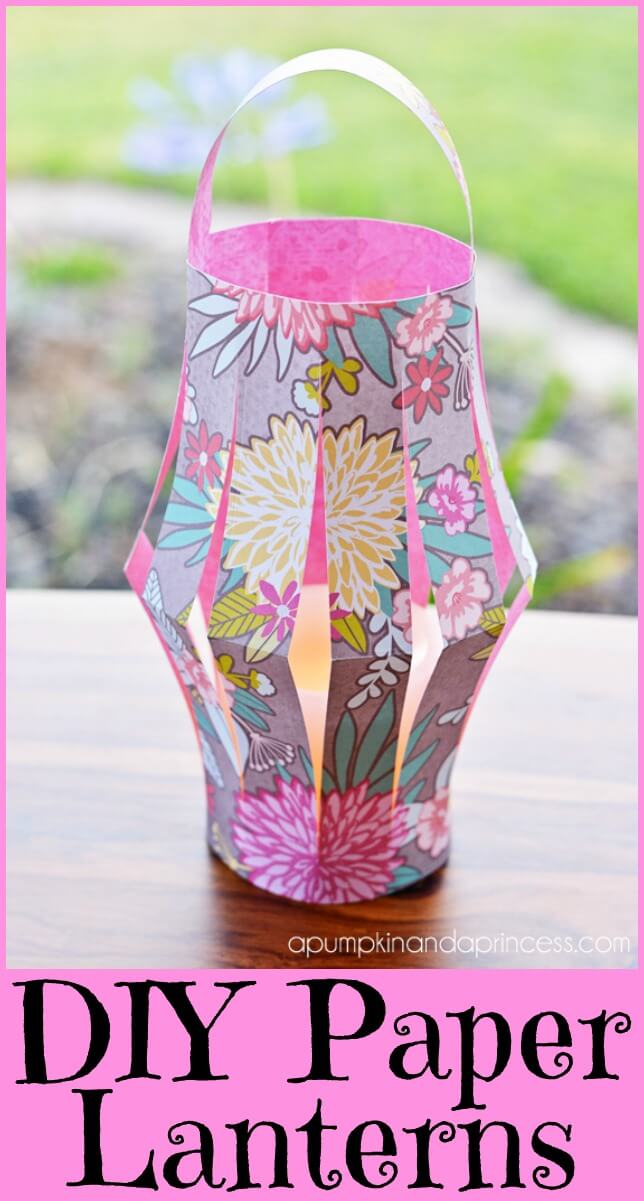 13. Decorative Laser Cut DIY Metal Lanterns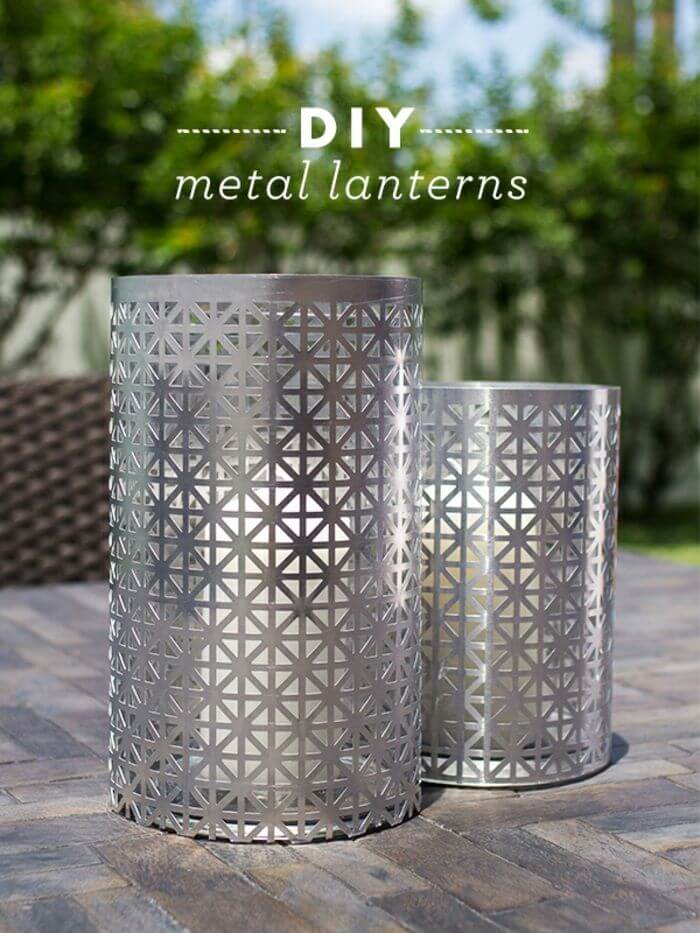 14. Polka Dot Summertime Hanging Light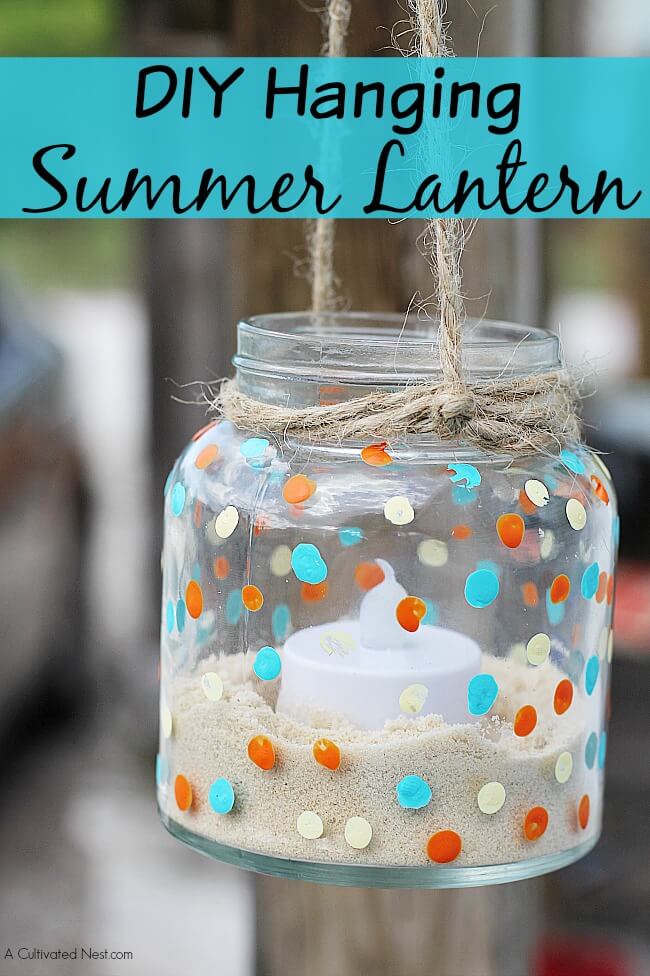 15. Hanging Jam Jar and Tea Light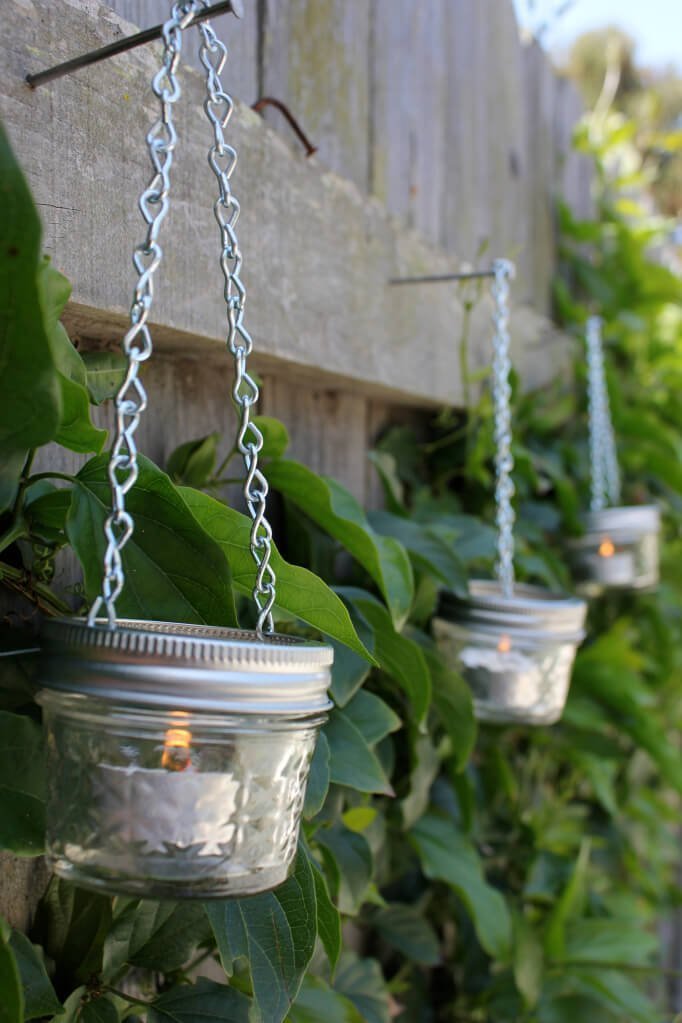 16. Beach Themed Mason Jar Candle Holders

17. Upcycled Punch Pattern Tin Can Lanterns

18. Rustic DIY Wooden Hurricane Lanterns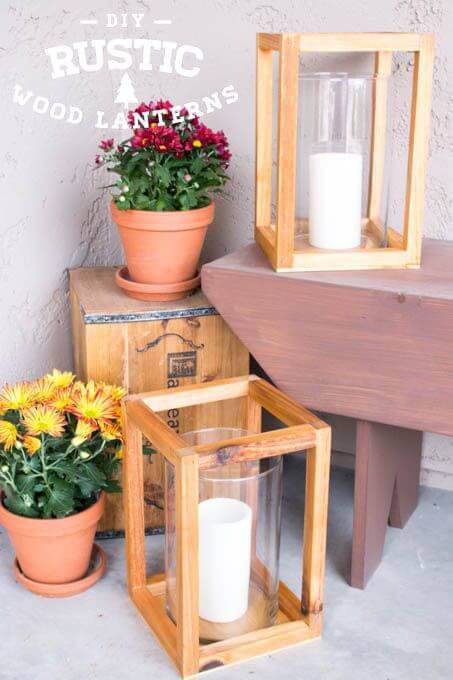 19. Naturalistic Stick and Paper Lanterns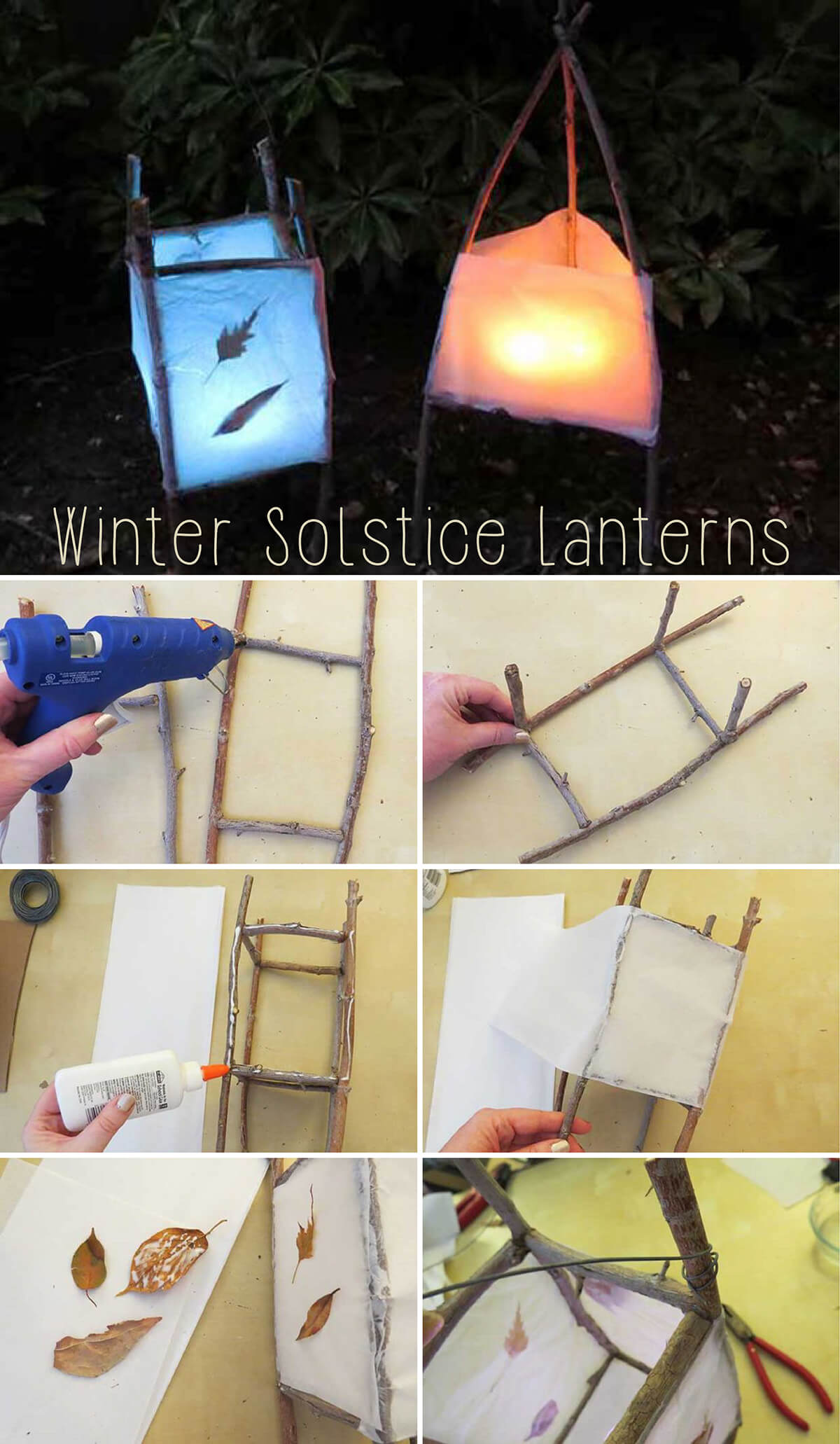 20. Creative DIY Fabric Covered Lantern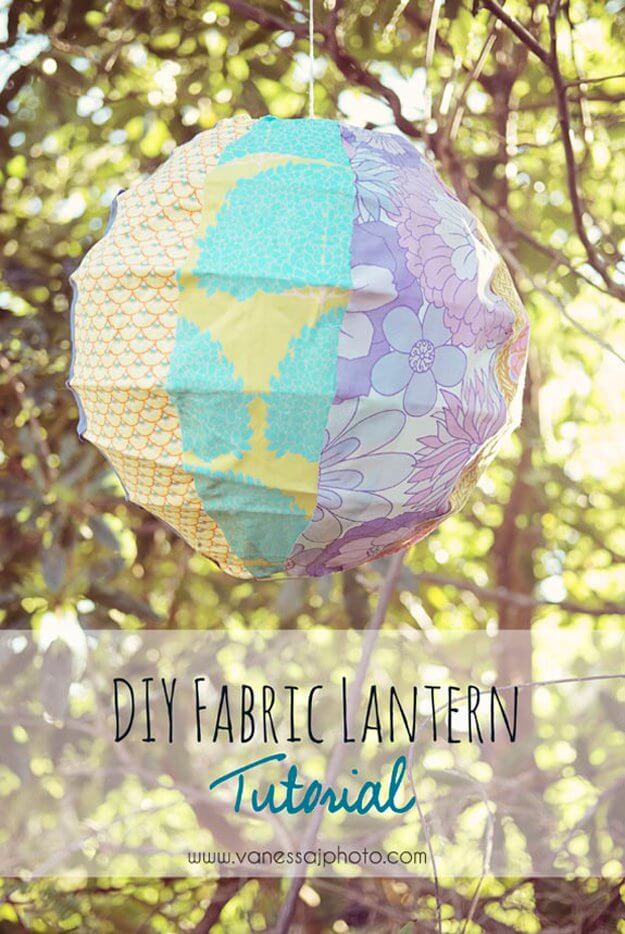 21. Modern and Colorful Candle Holder Cubes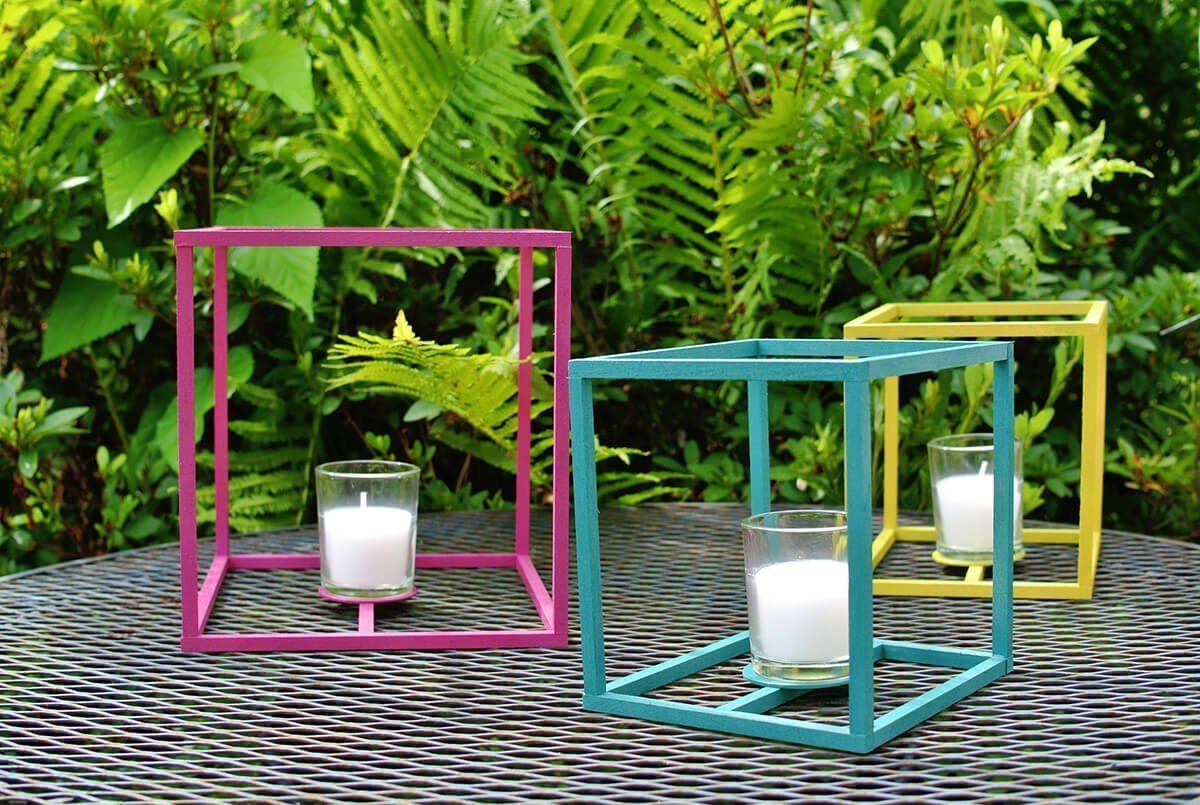 22. Colored Frozen Ice Lanterns for Winter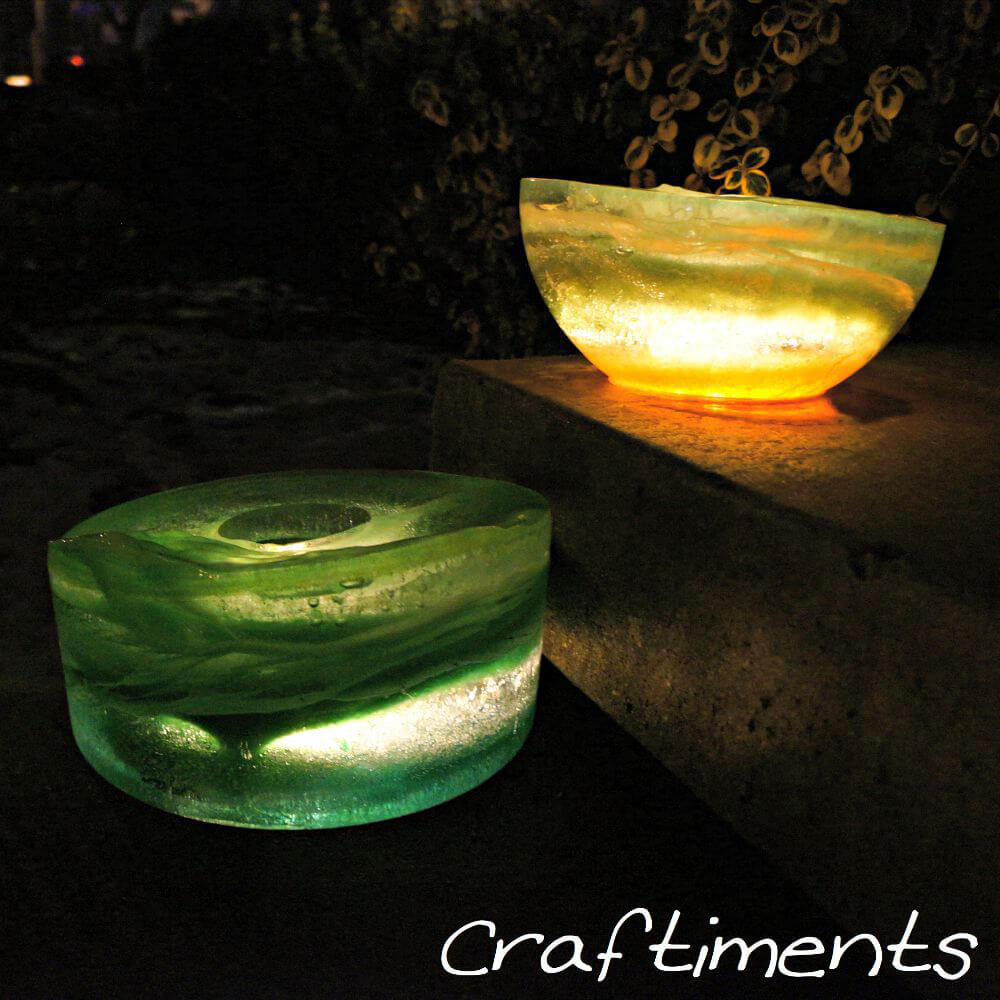 24. Outdoor DIY Tea Light Chandelier

25. Simple Handmade Mason Jar Torches

26. DIY Woodland Fairy Silhouette Lantern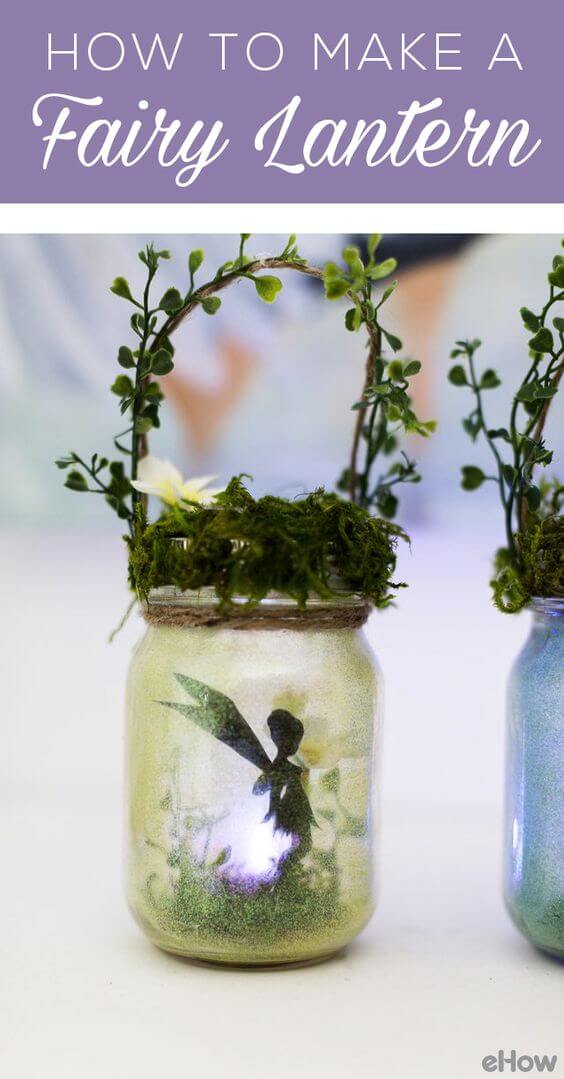 27. Milk Carton Fall Leaf Lantern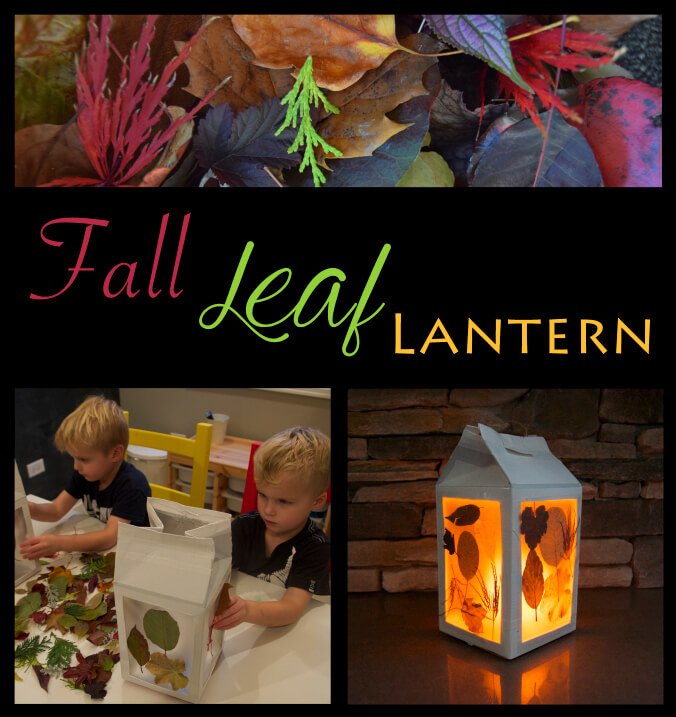 28. Recycled Scrap Wood Candle Display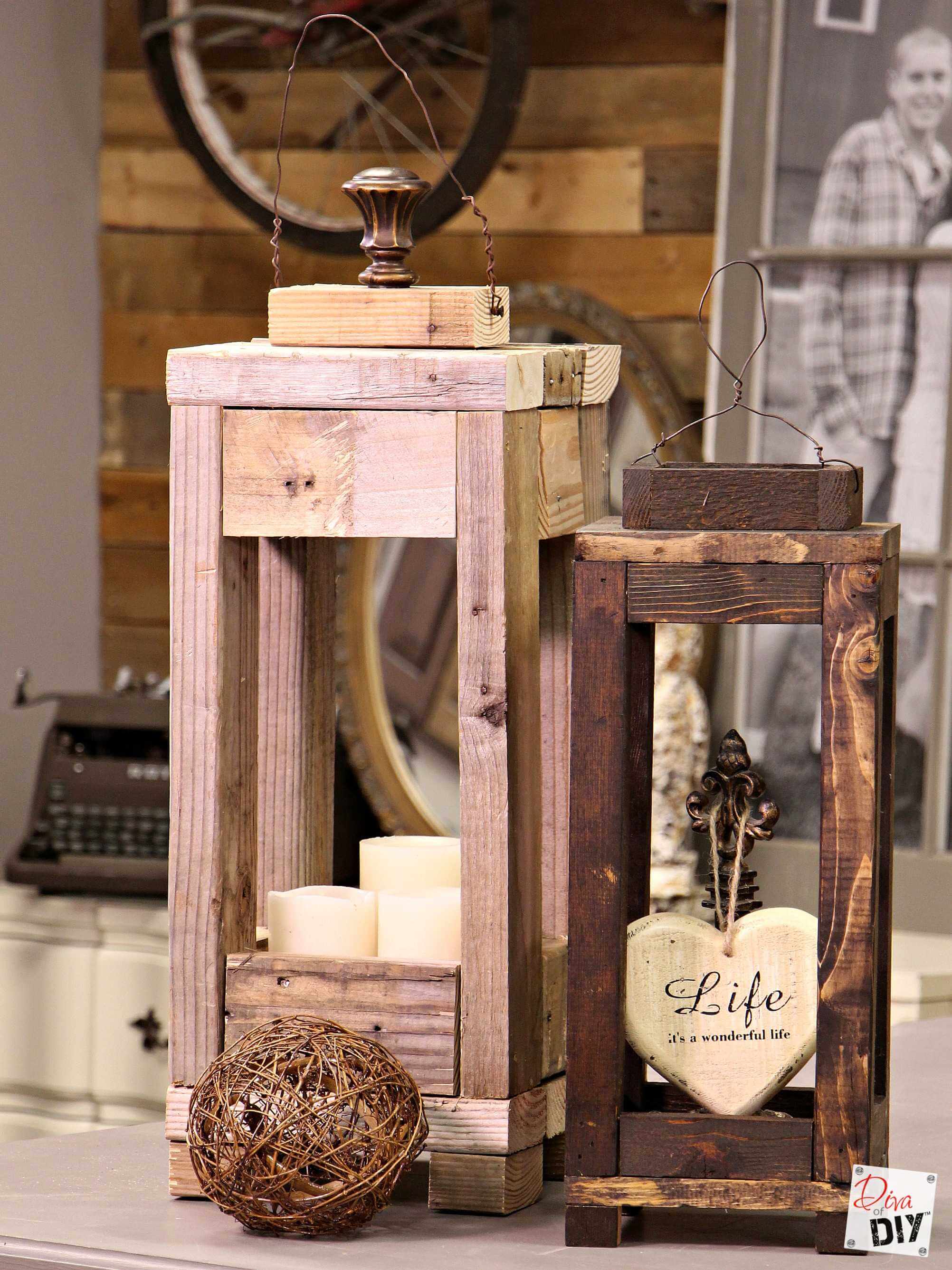 Our Favorite Outdoor Decor Lighting to buy on Amazon