Mosaics are a unique way to bring color and style to your home. They look especially beautiful glittering under the sun's rays outdoors. Whether you want to make your garden glimmer with glass gems or repurpose broken china you can't bear to throw away, you are sure to find some DIY garden mosaic ideas here you will love.
47 Pretty Mosaic Decorations for Your Garden

The perfect way to brighten up your garden is to add some unique planters. Grab your crafting supplies and create a few of the gorgeous mosaic planter projects on this list to give your outdoor space personality. Want to brighten up your garden path? Try one of the funky stepping stone projects. For a more practical project, check out the outdoor furniture and fire pit ideas.
If you just need a pop of fun, there are lots of purely decorative DIY garden mosaic designs, too. Many of these homemade mosaic projects are easy and kid-friendly so you can make them as a family for a fun weekend project. No back yard? No problem! All of these ideas are small enough for even a small porch or balcony. Discover all 28 amazing DIY garden mosaic ideas and find your favorites!
1. Cute Small Heart-Shaped Mosaic Doorstop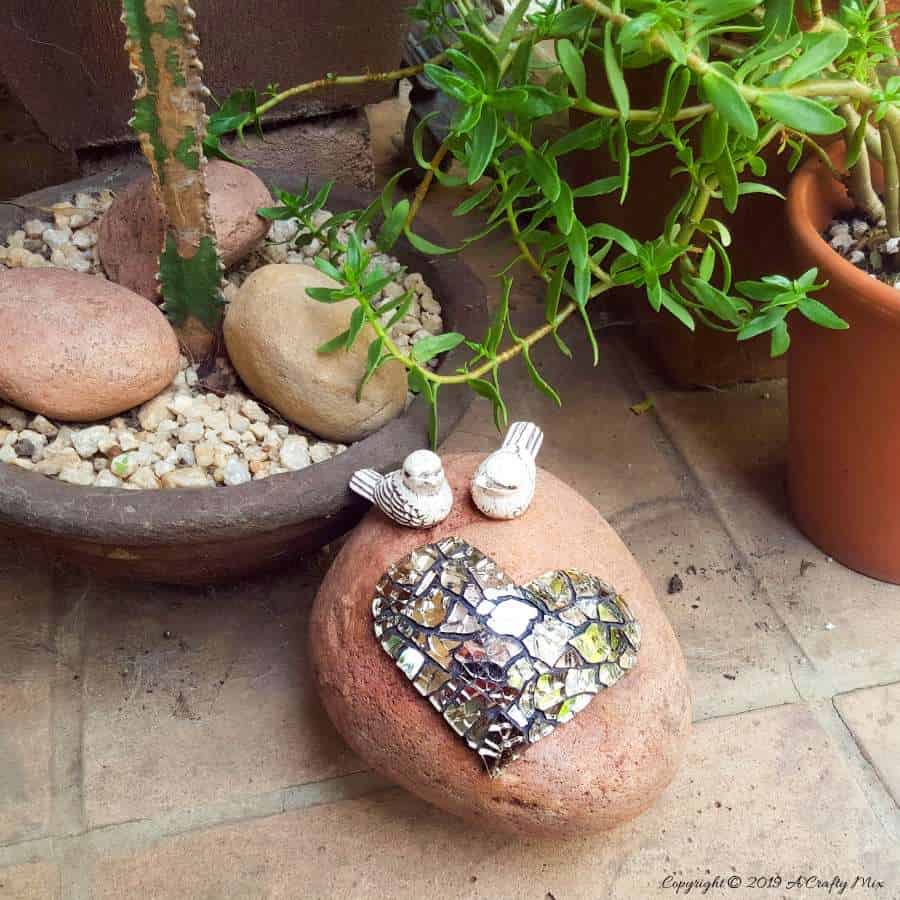 Whether this is your first mosaic DIY piece, or you still aren't completely comfortable with it, this heart-shaped doorstop is a great experience for beginners. It is a simple work of art so that it's easy to create, but it's nevertheless eye-catching to anyone who visits your home. What's more fun about this is that it leaves you with more room to decorate the rest of the rock. This way, you can completely personalize the design to suit your home décor.
2. Colorful Mosaic Flower Pot Design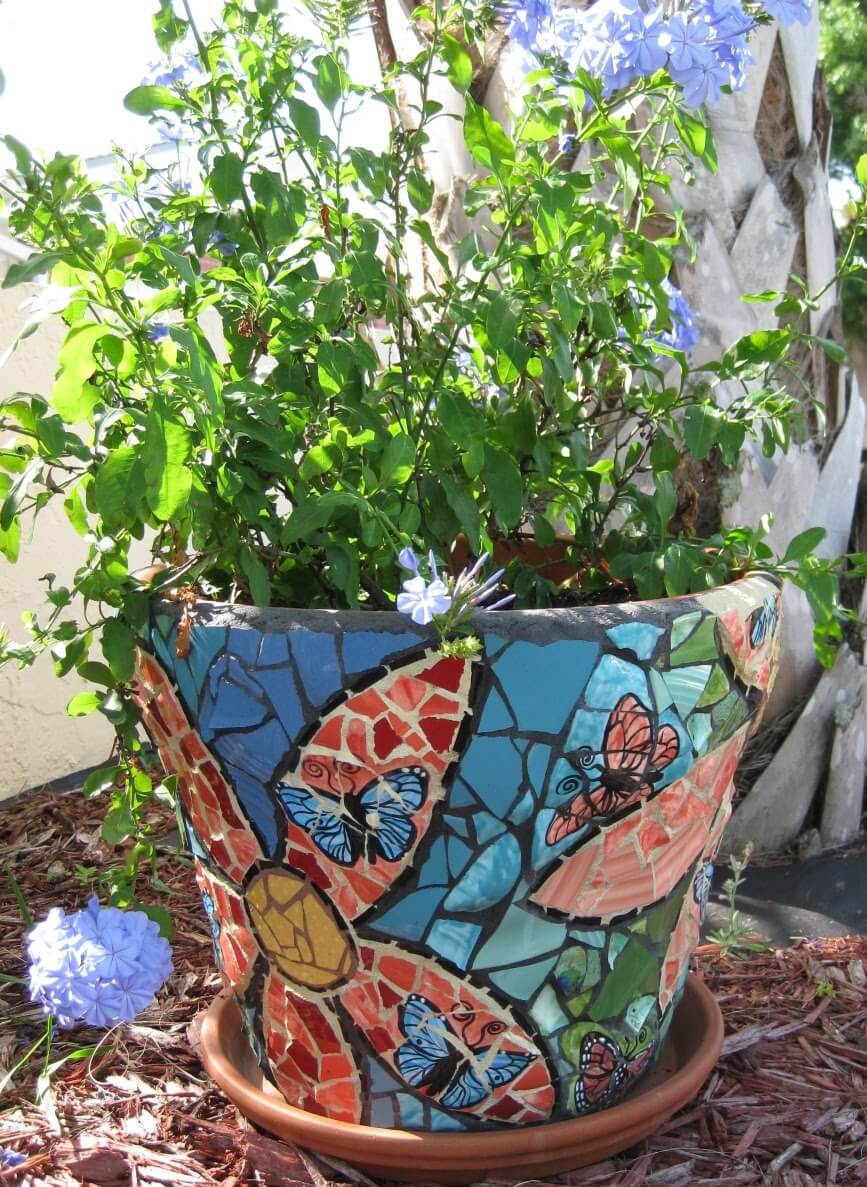 Greenery is lively enough, but imagine how much more beauty and excitement you can bring to your garden with mosaic flower pots. A fun part of a project like this is that, depending on the size of the pot, you have space to play with your design. You can go head-on with the gardening theme, creating beautiful designs of flowers, birds, butterflies, and more.
3. Repurposed Broken China Birdhouse Mosaic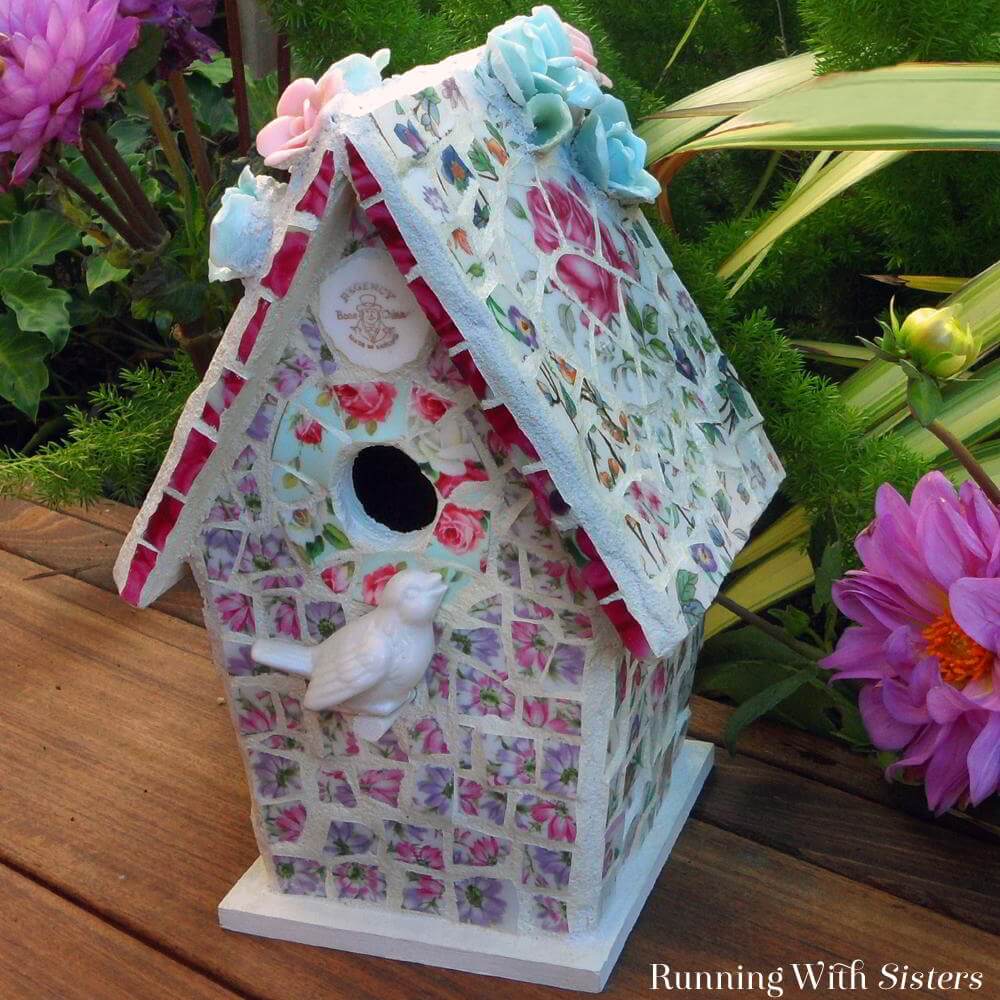 There is just something beautiful about taking a broken thing and repurposing it to create a work of art. That's exactly what you can accomplish with this birdhouse mosaic project. All you need is some patterned broken china, and you can pick through the good pieces to transform a plain birdhouse into a stunning art piece fit for your colorful garden.
4. Pique Assiette Stepping Stone Mosaic Art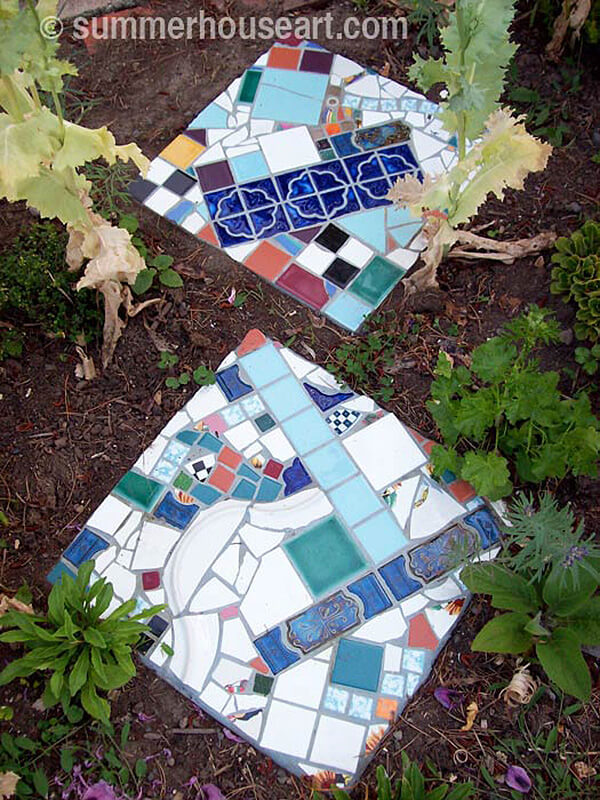 Stepping stones are a garden staple, and there are many fun ways you can set them up. If you want your garden to stand out, however, perhaps you can consider adding some mosaic art to them. More specifically, you can use the Pique Assiette style of mosaic art which requires the use of other items such as dishes and marbles to create the intricate mosaic style. This method offers you the opportunity to create a different design on each stone.
5. Recycled CD Mosaic Plaque Project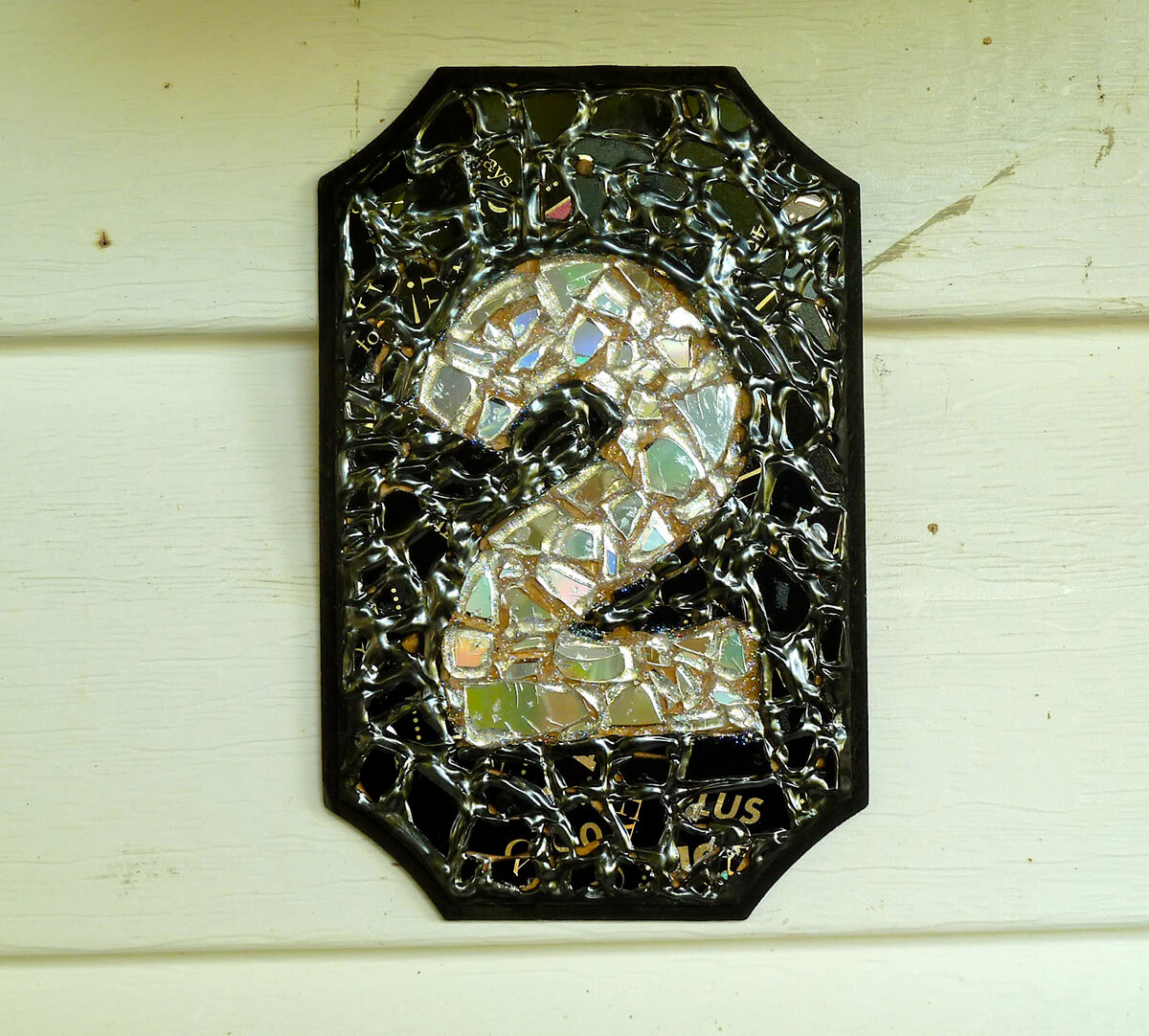 It's common for crafters to reuse various items to create works of art, but this mosaic project is unique in its own right. CDs are typical items that don't last forever considering they can easily get scratched or break. Rather than just tossing them, you can take those old CDs and create a fun little plaque to use as decoration in your garden. What's even cooler is that CDs reflect, so you'll even get a fun light show out of this at night.
6. Fun Backyard Mosaic Tile Garden Stairway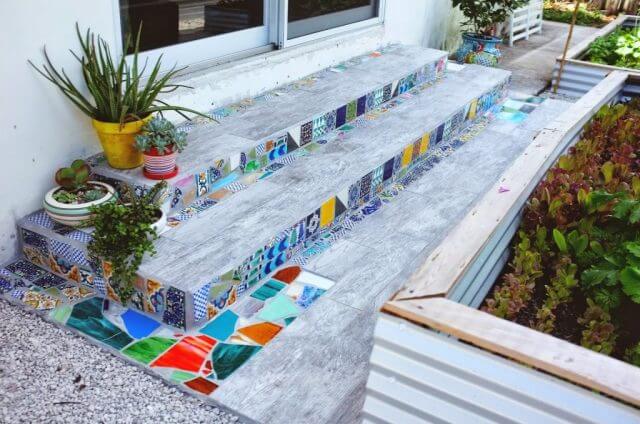 Have you noticed tile on backyard stairways before? They're beautiful ways to walk into your yard and garden, but you don't have to shell out money for tile when you can create it yourself. It's a more cost-effective way to bring some bold color and a personal touch to your yard. You don't even have to decorate the entire stairway as the wall is enough to make an impact.
7. Stained Mosaic Glass Wall Light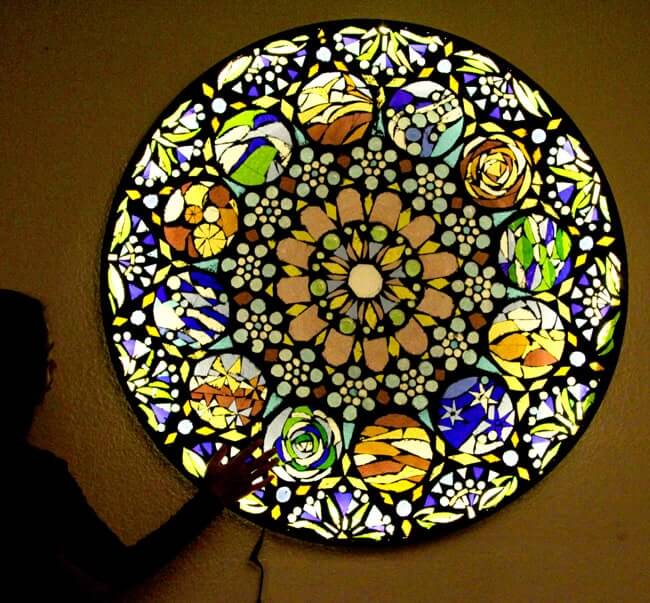 How beautiful is stained glass? The vibrant, multicolored design is breathtaking, but you don't need to go the traditional route to bring it to your home décor. Instead, you can use your mosaic DIY art skill to create an elegant stained glass wall light. This can look perfect outside beaming down on your garden instead of the usual backyard lighting fixtures.
8. Unique River Garden Rock Mosaic Art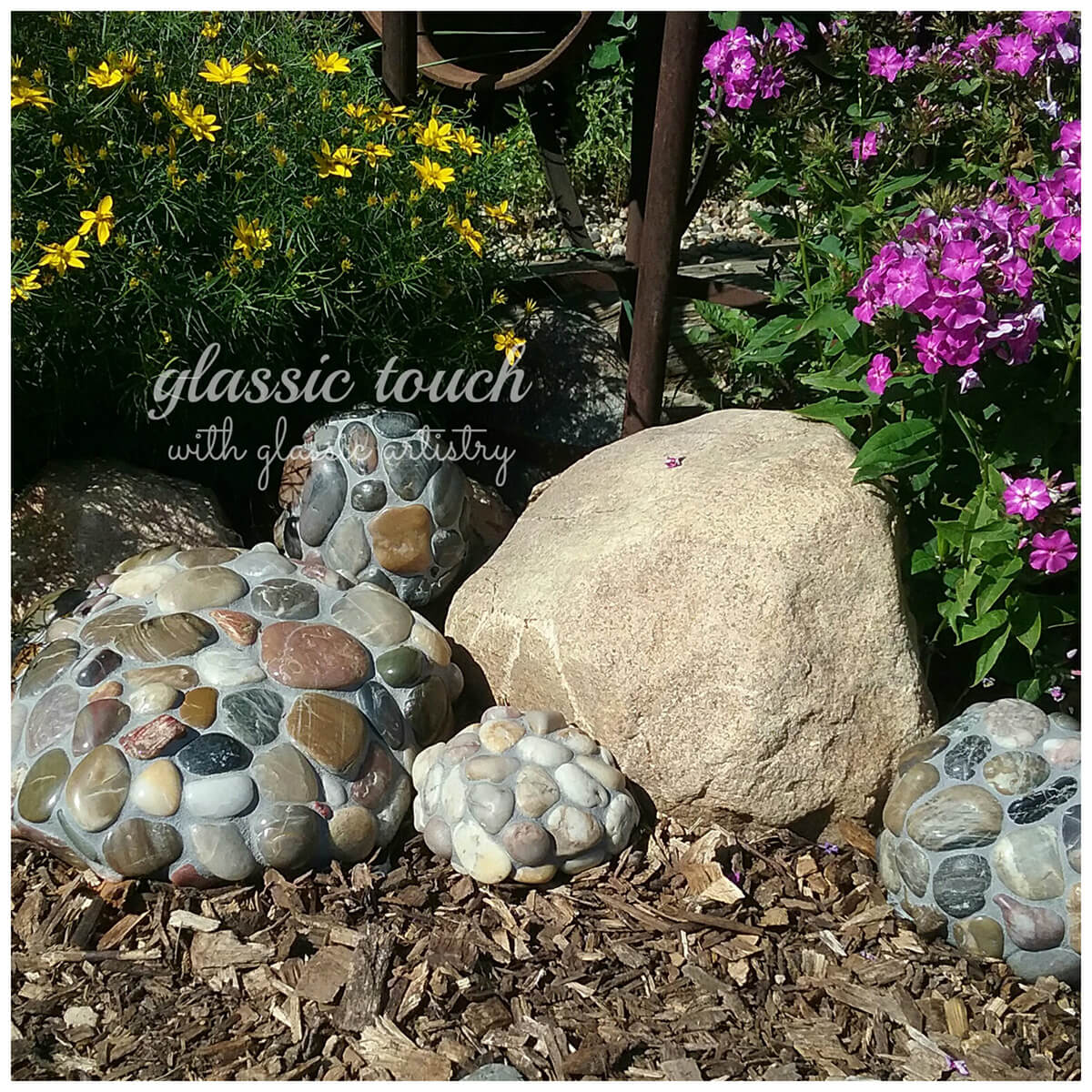 Creating mosaic art is not just about lively colors and mixing them up in various patterns. Mosaic comes in many forms, and you can just as easily use different rocks. The colors may not be as bright, but they are assorted enough that it's simple to see the differences, more so if you decide to use multiple sizes of rocks. Set them up on larger boulders around your garden to create a distinctive style.
9. Repurposed DVD Mosaic Resin Glossy Tray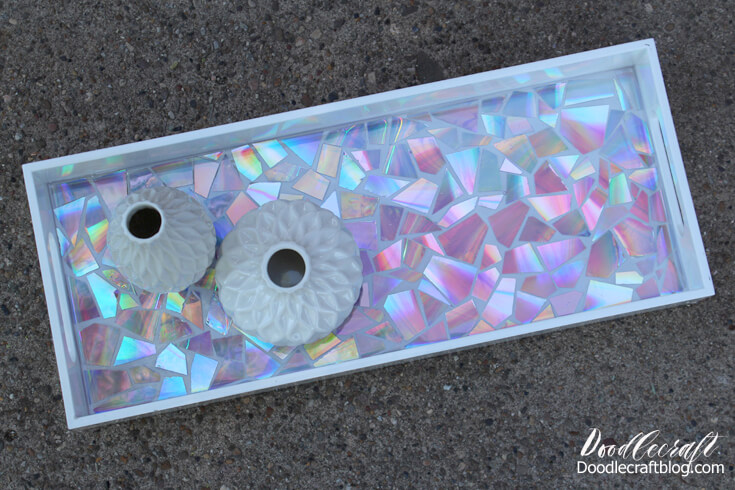 Unwatchable DVDs can still hold a function in your house. Stop short from throwing them away, and instead utilize them in your mosaic art to create a stunning tray. The reflective power of a DVD provides this with a gorgeous, rainbow-like appearance. Add some resin to it to make a smooth, glossy layer so that you can set different items on it like smaller flower pots or décor for your garden.
10. Terra Cotta Mosaic Flower Pots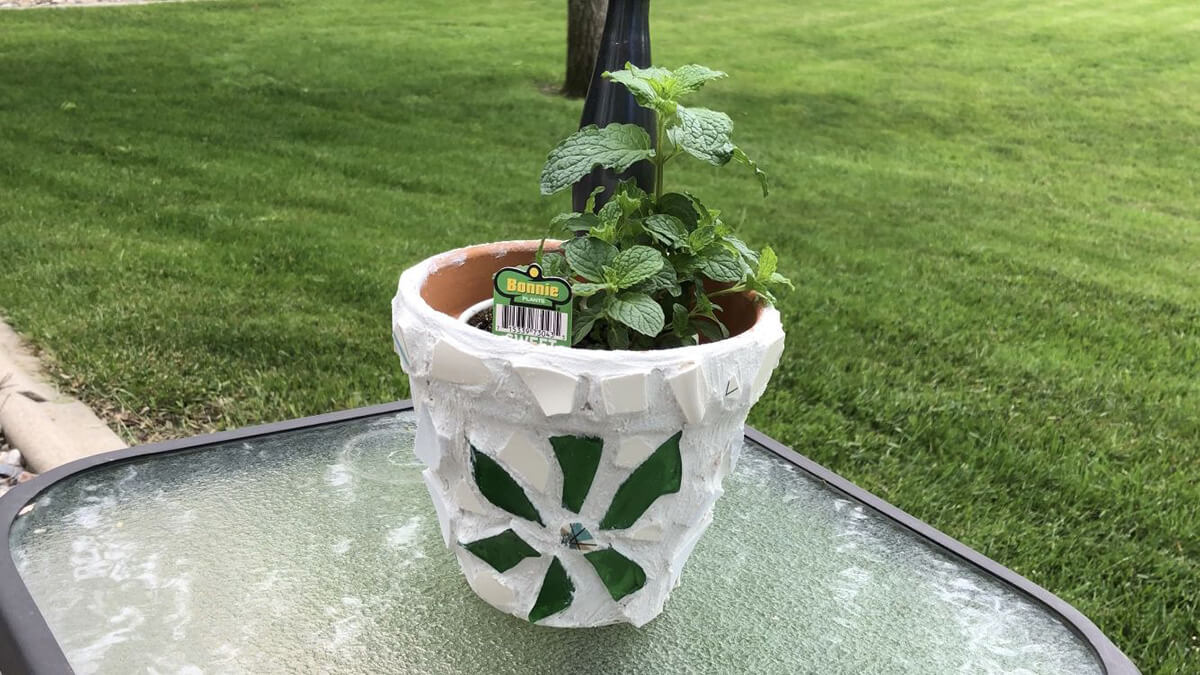 When you want to do some DIY projects, terra cotta flower pots are a great place to start. They're plain enough that you can do whatever you'd like to them and make it work, so why not use them to host some great mosaic art? You can place the pieces on however you'd like, mixing and matching designs to come up with custom pieces so your flowers and plants can grow in style.
11. Cool and Colorful Marble Mosaic Tabletop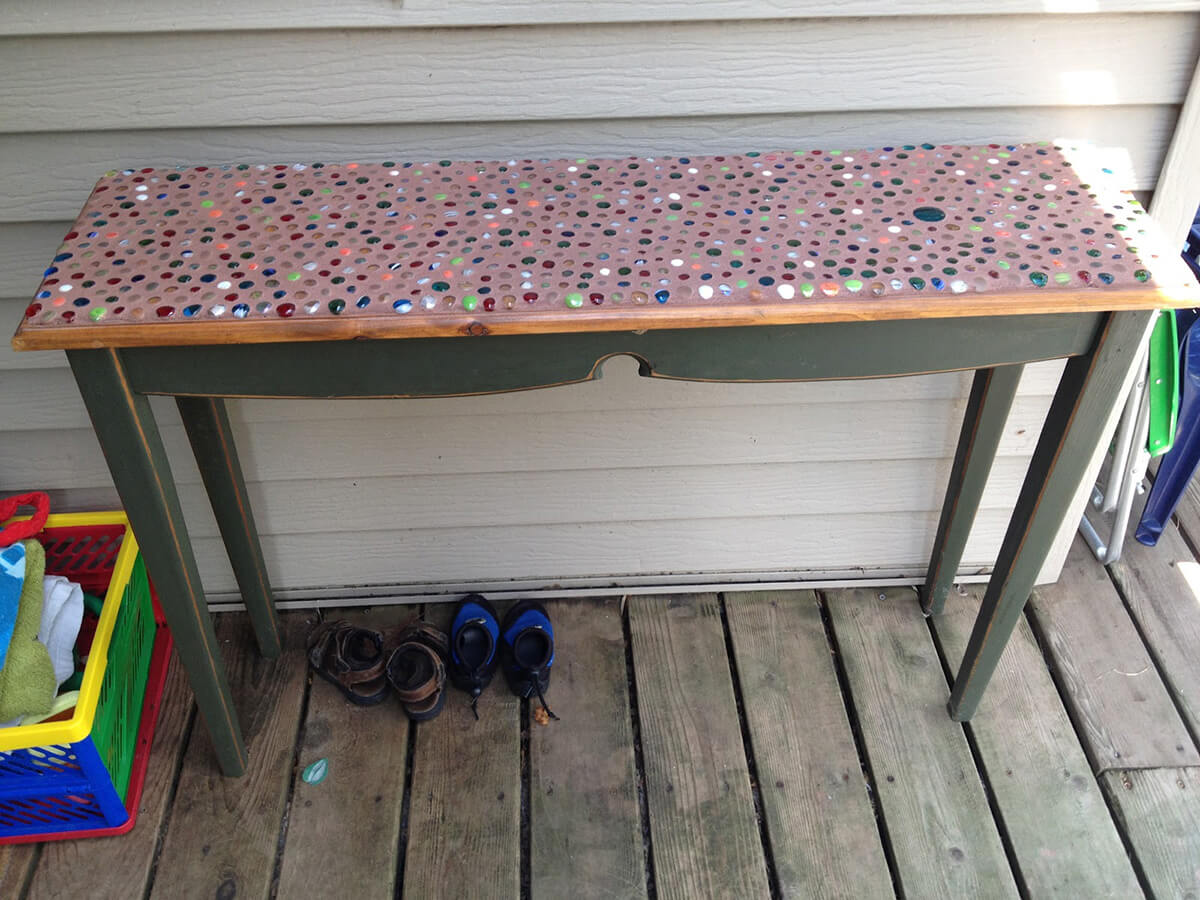 Flat-top glass marbles can always make for incredible decorations, so it's no surprise that you can use them to create an amazing tabletop design. This project can work on any flat table you have, and the more colors the better. You can set it out in your garden to keep other plants off the ground or simply space where you can keep all your tools close by. No matter what you use it for, it's bound to make a statement.
12. Decorative LED Mosaic Tabletop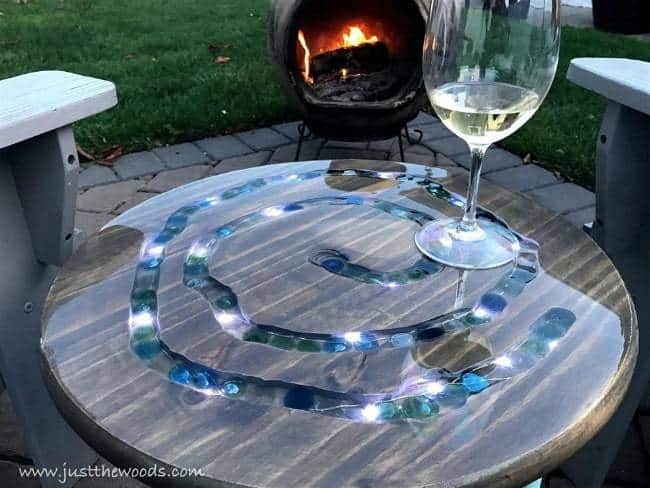 Tables offer a plethora of ideas when it comes to mosaic art decorating. This one easily stands out through the use of LED lighting. Those marble pieces come into excellent use when creating this tabletop. Weaved through an intricate design, once you add in the lighting fixture, your backyard table truly snatches anyone's attention, especially once the sun sets and you sit out there with friends and family to admire the garden.
13. Adorable Animal Mosaic Garden Ornament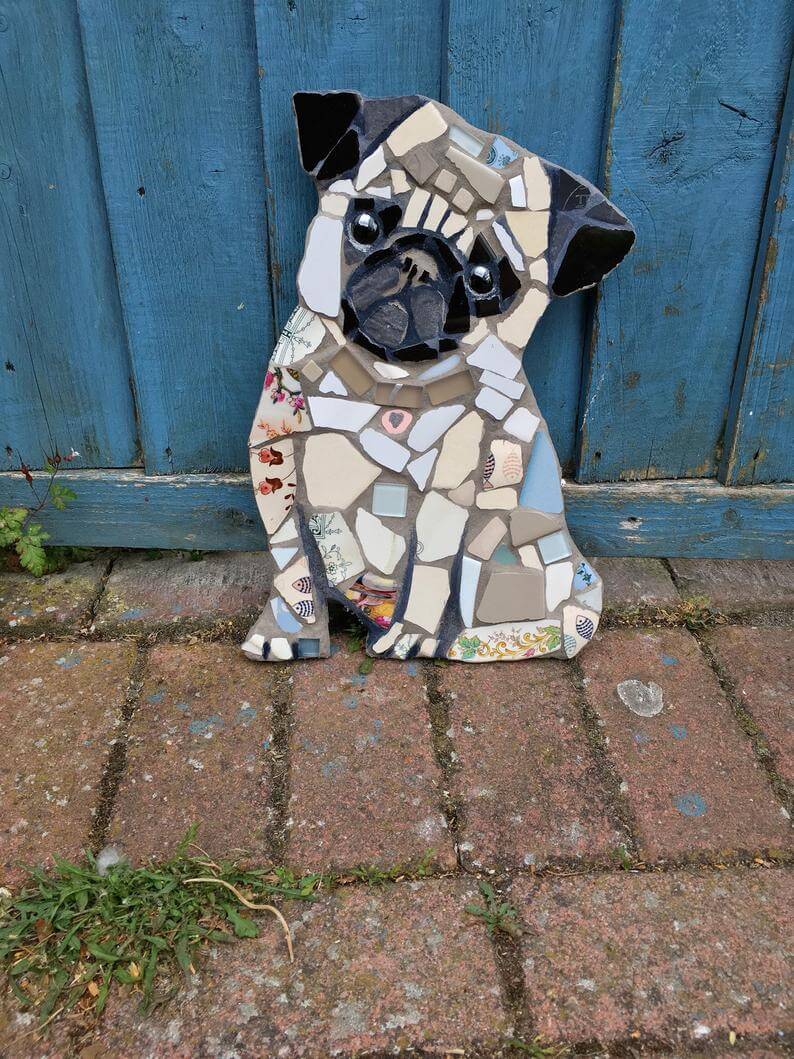 A great way to add some décor to your garden is with some ornaments. This animal mosaic piece is an especially cool idea. It's beautifully crafted, and it's just the right size to complement your garden rather than overshadow it. The mosaic style possibly sets this apart from common ornaments too, bringing a different sort of life to your garden.
14. Climbing Gecko Mosaic Garden Art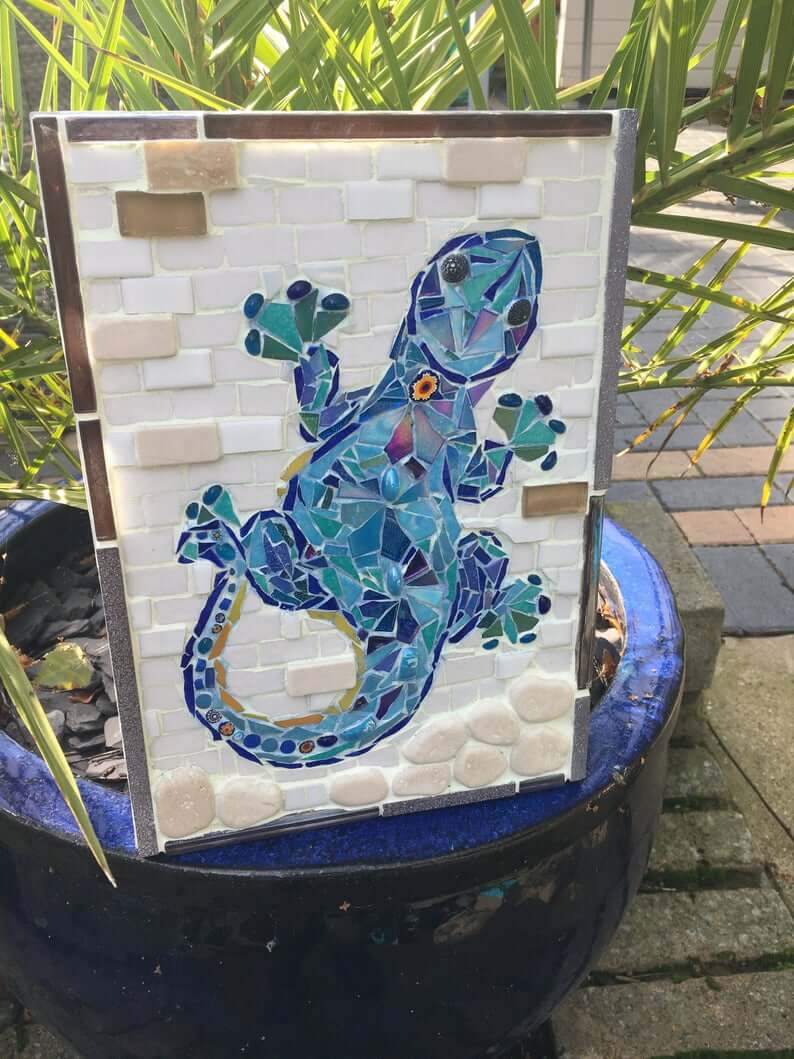 This gecko art is truly unique. With the mosaic style, it effortlessly captures the spirit of the animal while the textured background prevents it from coming across as flat. When you look at it, you instantly realize this cute little animal is climbing. If you want it to stand out in your garden, you can select from different primary and secondary colors so it can match your style.
15. Cute Sculpted Mosaic Mushroom Statuary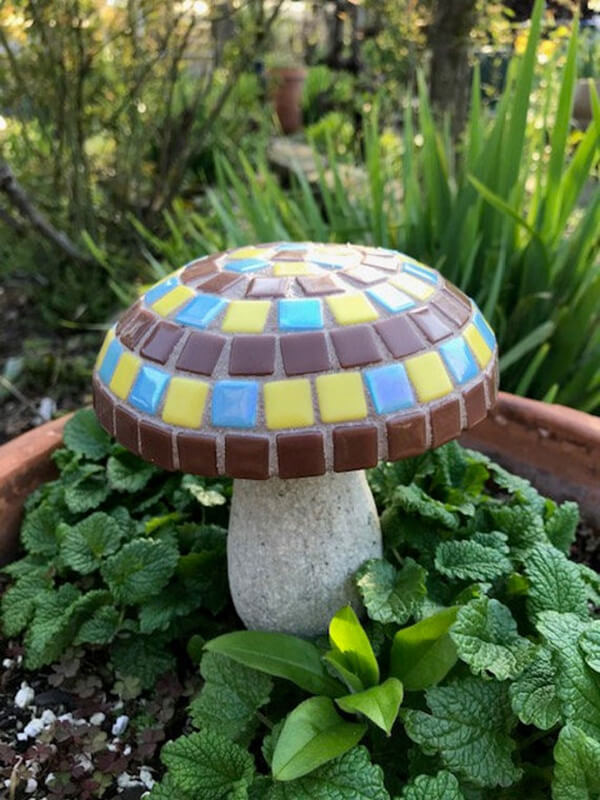 Sometimes simple statuary is all you need to add some remarkable mosaic art to your garden. This piece goes beyond simplicity, however. The top of the molded mushroom features mosaic tiles laid out in a clean, appealing pattern. It's small enough that it can go right into one of your flower pots to give your garden layout a little excitement in terms of decoration.
16. Mosaic Lady Bug Stone Art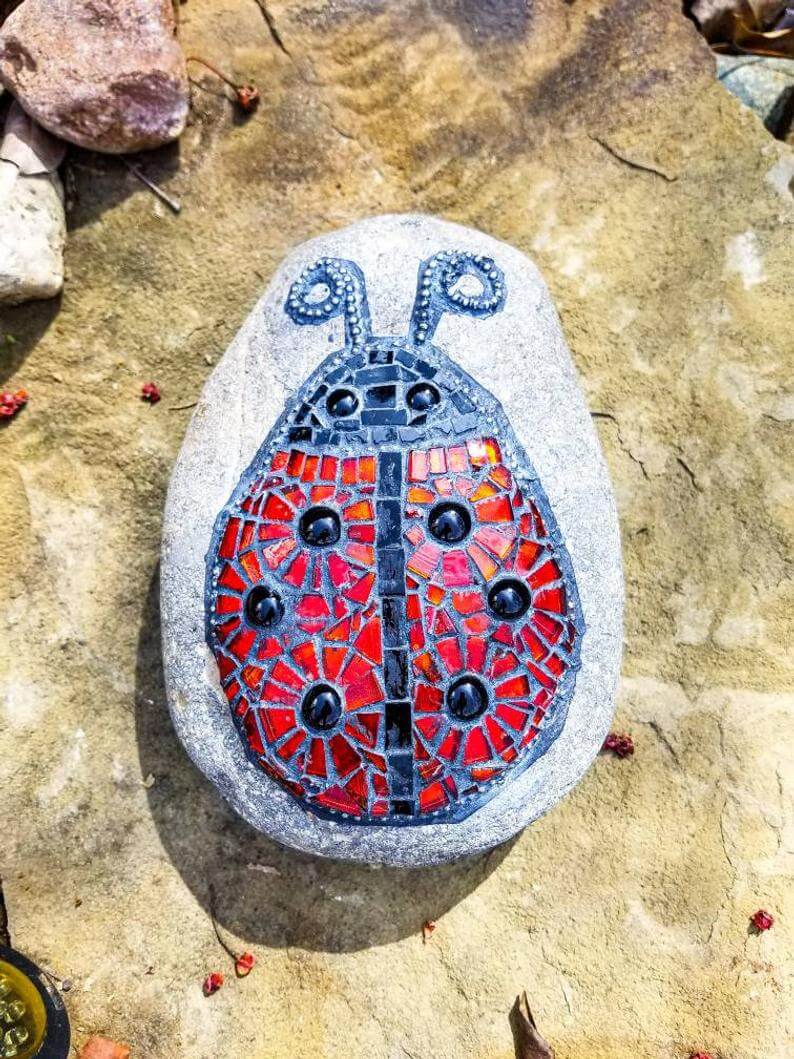 Using natural stone and beautiful glass mosaic tile, this art can look good in any garden. The perfect size, not too big or small, allows you to set it up anywhere you'd like so that your yard truly comes together. There's something truly inviting about this work of stone art. The ladybug is carefully designed and it adds a cute, bling-incrusted touch to your greenery.
17. Mosaic Wind Chime Sun Catcher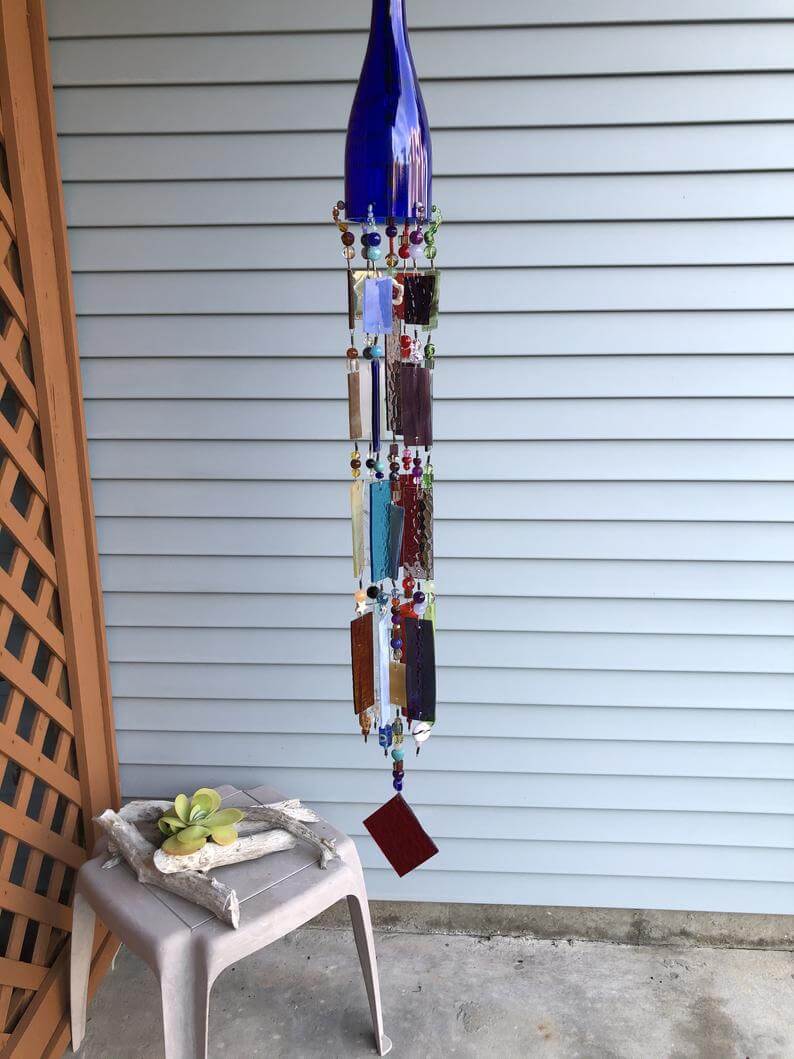 Wind chimes and sun catchers can be breathtaking in their own right, so you can imagine how wonderful they are when combined into a single work of art. This piece manages to capture the beauty of the pair using upcycled material to create the lovely mosaic style. You can select from two different colors for the bottle top. No matter what you go with, you'll receive a gorgeous mosaic art piece to bring light and sound to your garden.
18. Upcycled Chic Mosaic China Lantern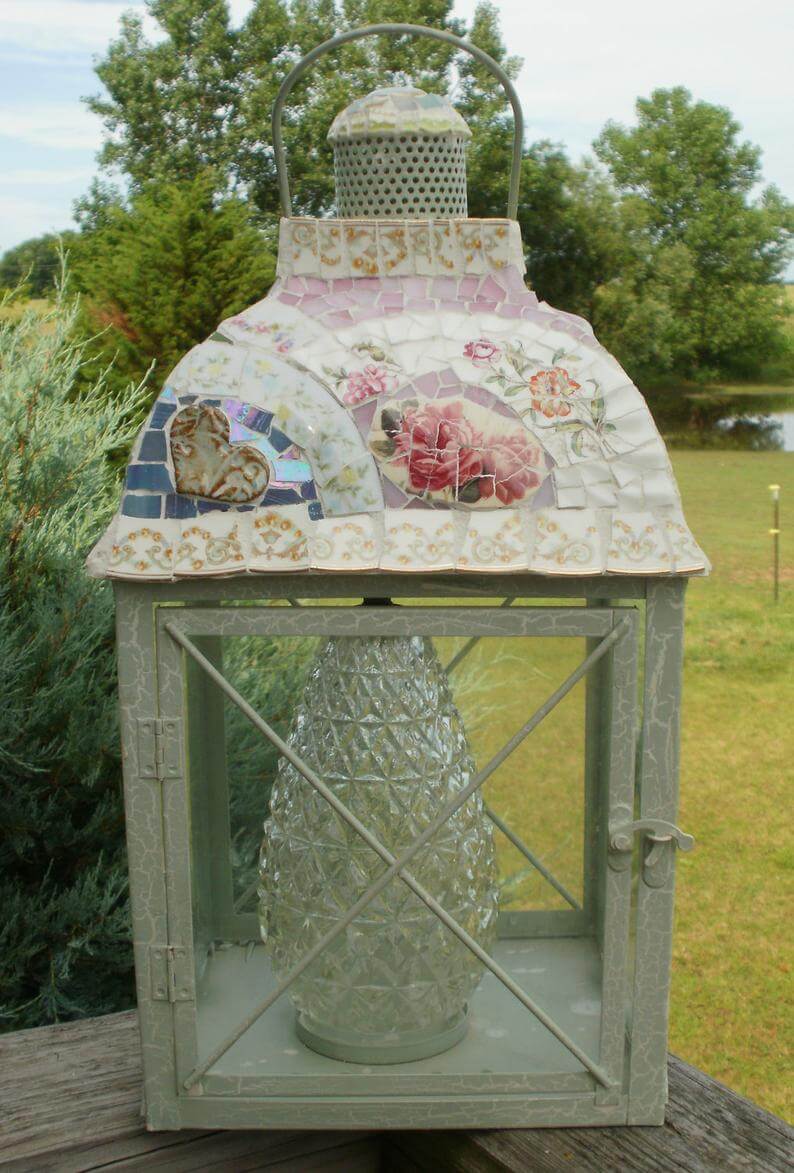 What started as a simple lantern transformed into a lovely mosaic work of art using gorgeous pieces of different china patterns such as American and German styles. The entire lantern isn't covered; rather, the top boasts the art, and it does so in a style that is both understated and attractive. It goes all the way around so that no matter what angle you're viewing it from, you get a different appealing sight.
19. Pretty Glass Mosaic Turtle Statue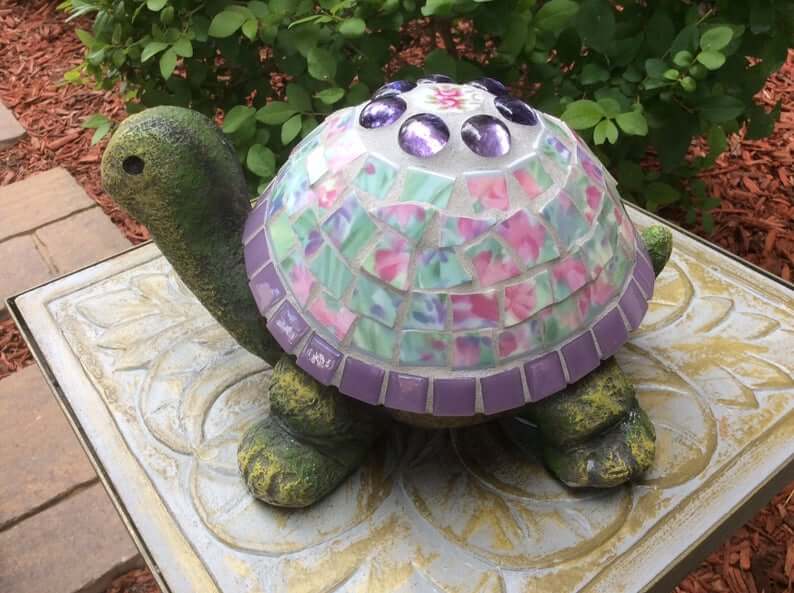 Using hand-cut china, the creator behind this beautiful statue put in plenty of time and effort to create mosaic art that blends perfectly into your garden décor. It's common to see such turtle statues, but this style is more unique and eye-catching. The mosaic colors are light with a flowing color theme, and the use of gems serve as perfect accents on top.
20. Hanging Floral Garden Mosaic Mirror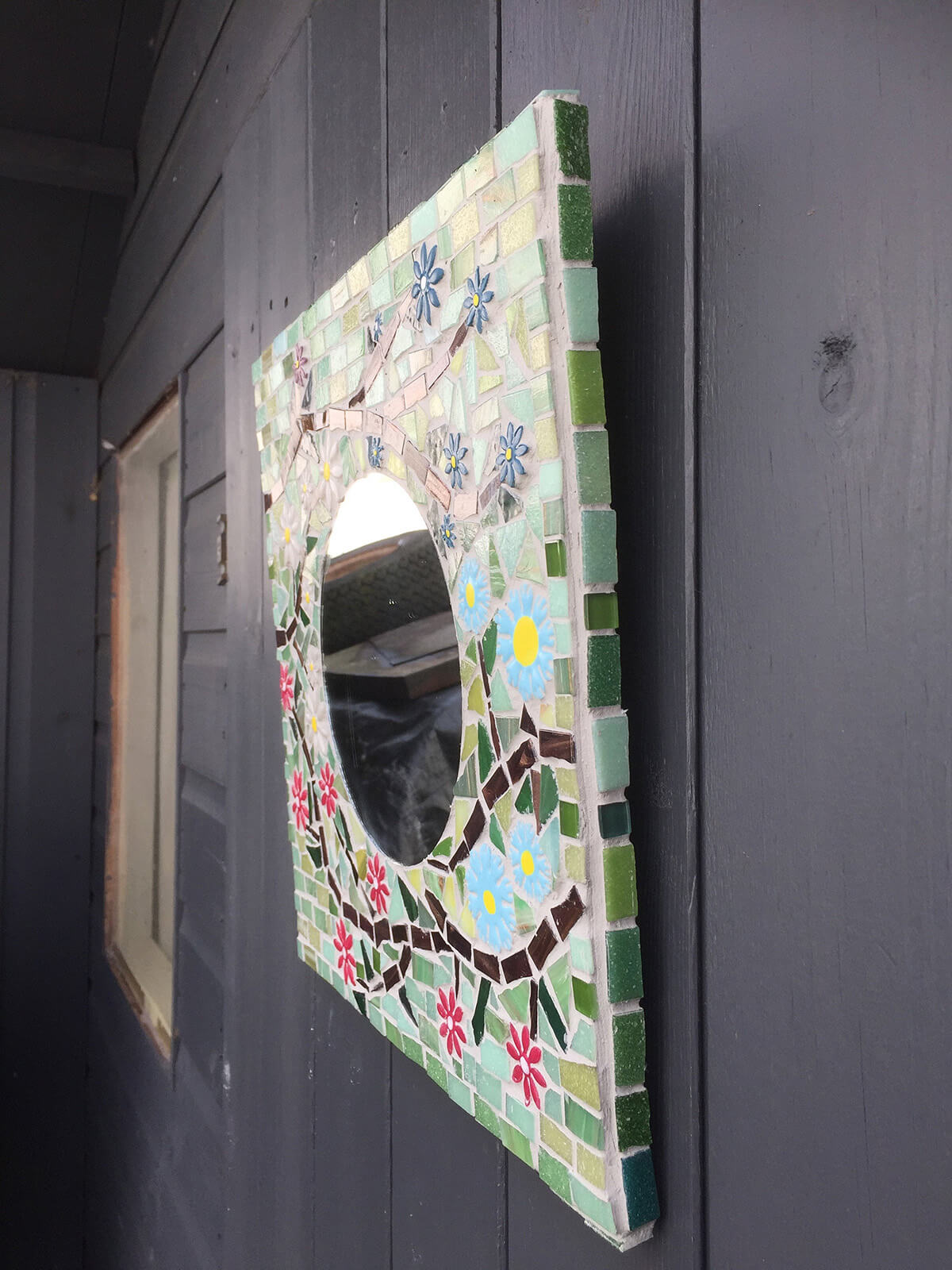 A cool way to spice up your garden is with a decorative mirror. This mirror in particular features a vivid floral mosaic design. The tiles are designed in a way that they catch the light, which is perfect for outdoor use on those sunny days. What allows this mirror to further capture attention are the handmade polymer clay flowers woven on the mosaic design.
21. Charming Mosaic Sunflower Wall Art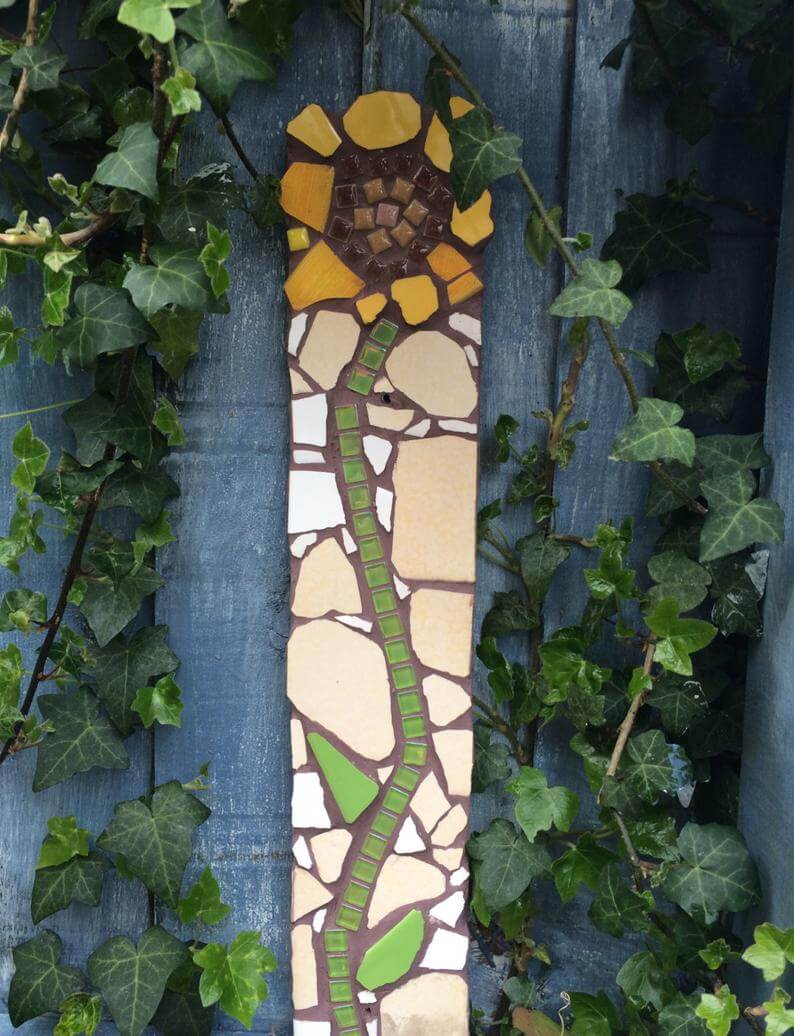 Have you looked at your garden and believed that you can brighten it up even further? You can use this incredible mosaic sunflower art to add another splash of color to your yard. The style is 3D-like and the yellow coloring of the sunflower is bold. It's crafted in a way that it can hang alone or you can utilize the pre-drilled holes if you have a more specific place to hang it in mind.
22. Personalized Mosaic Inspirational Garden Art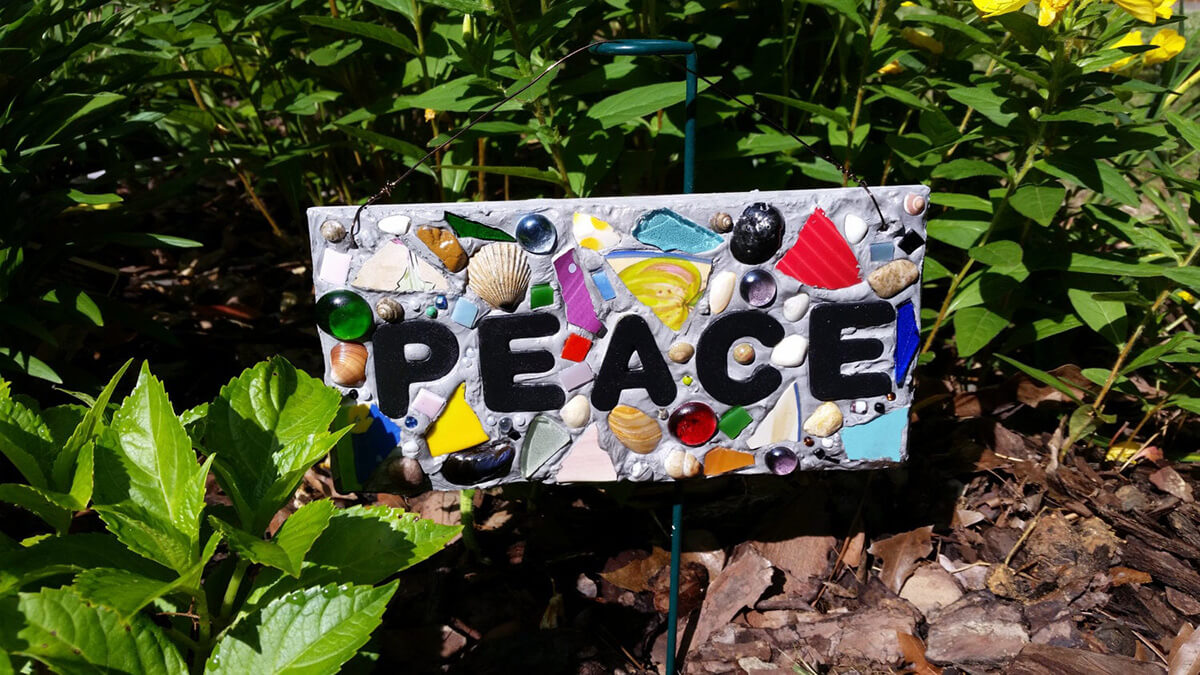 Sometimes you need a little inspiration while you work in the garden, so why not get it through some awesome mosaic artwork? This is an amazing sign that uses different types of mosaic pieces like marbles, stones, and even seashells. You can reach out to the artist behind this piece to personalize the art more to your liking, choosing from different colors, sizing, and lettering.
23. DIY Mosaic Top Bird Bath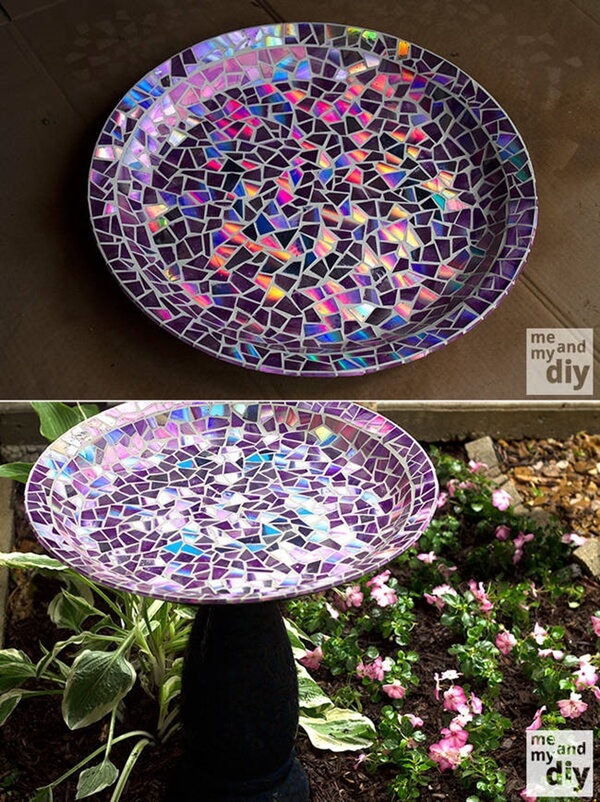 24. DIY Cylindrical Mosaic Garden Planters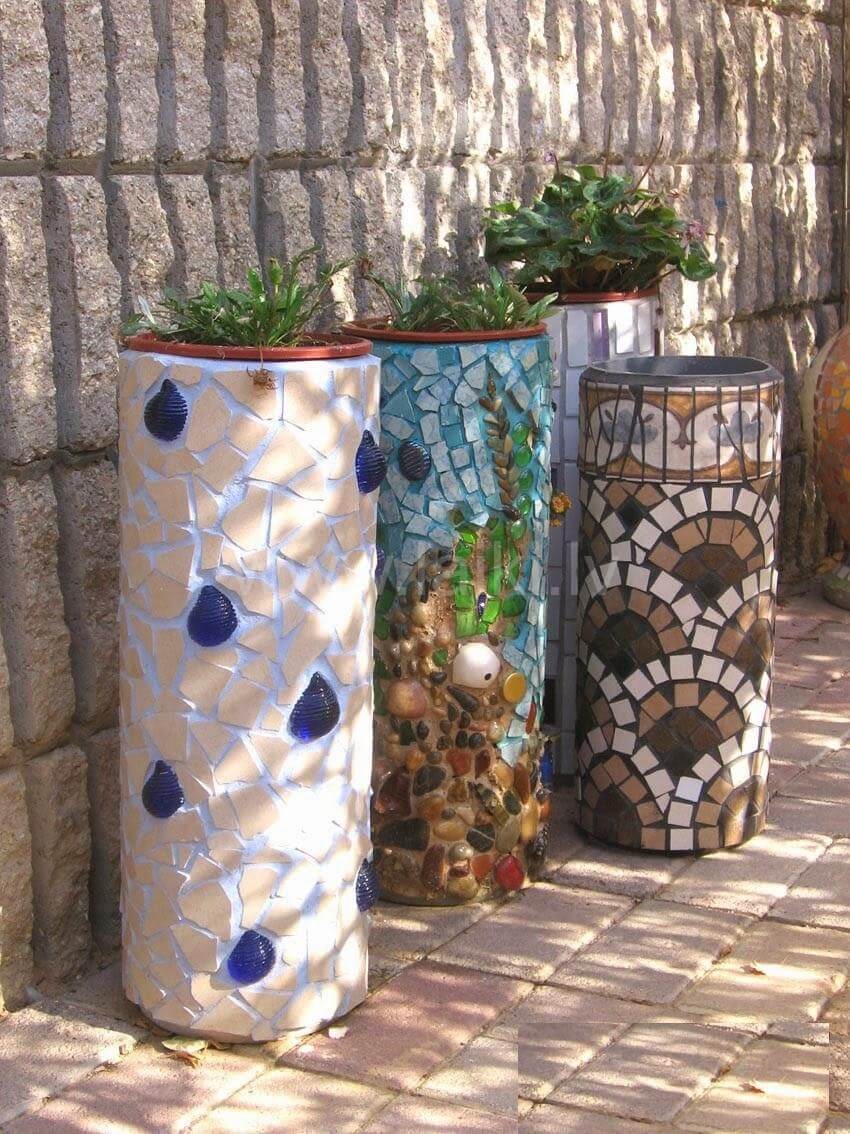 26. Rustic Mosaic Top Log Table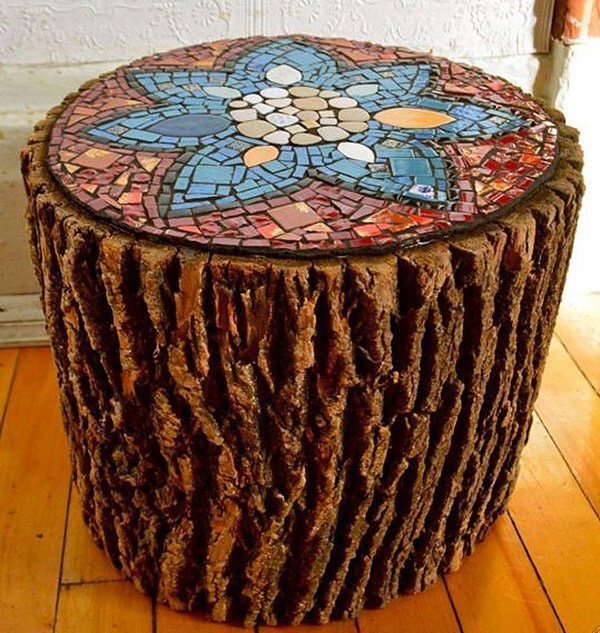 27. Mosaic Cinder Block Garden Planters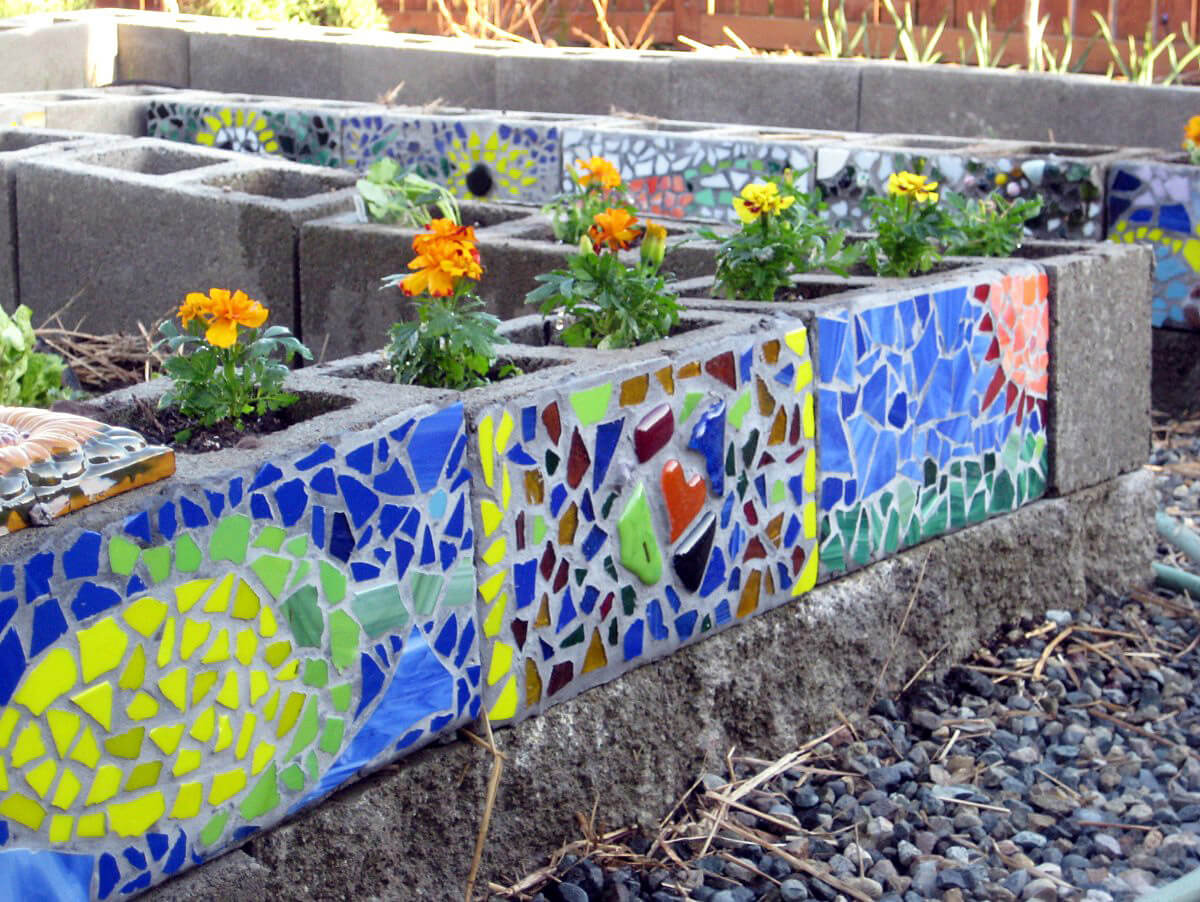 28. DIY Mosaic and Metal Outdoor Table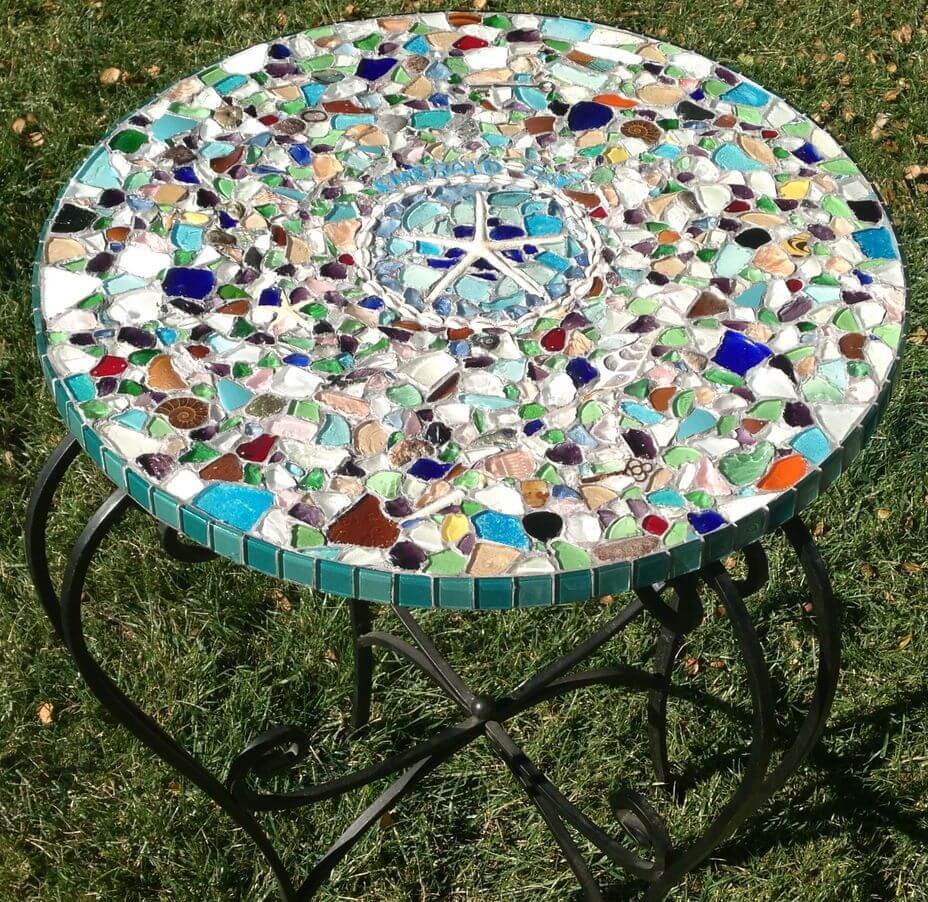 29. Make Your Own Mosaic Stepping Stones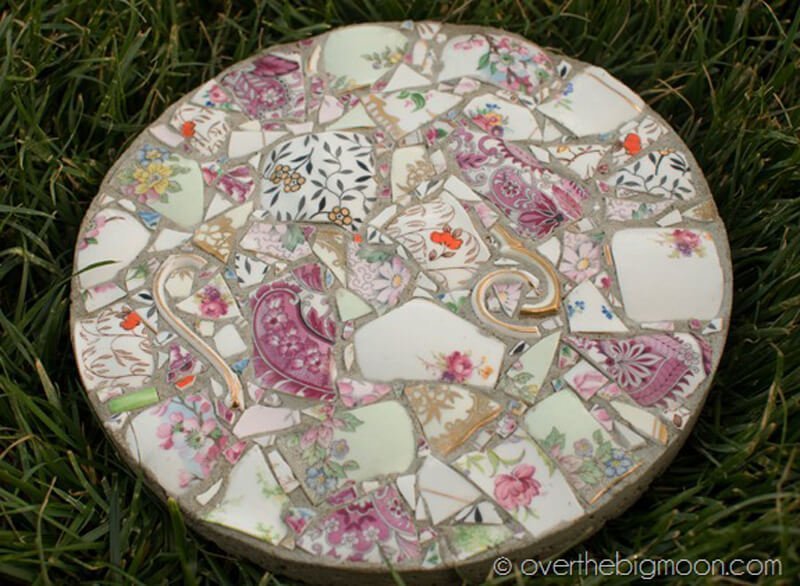 30. DIY Dragonfly Mosaic Garden Decoration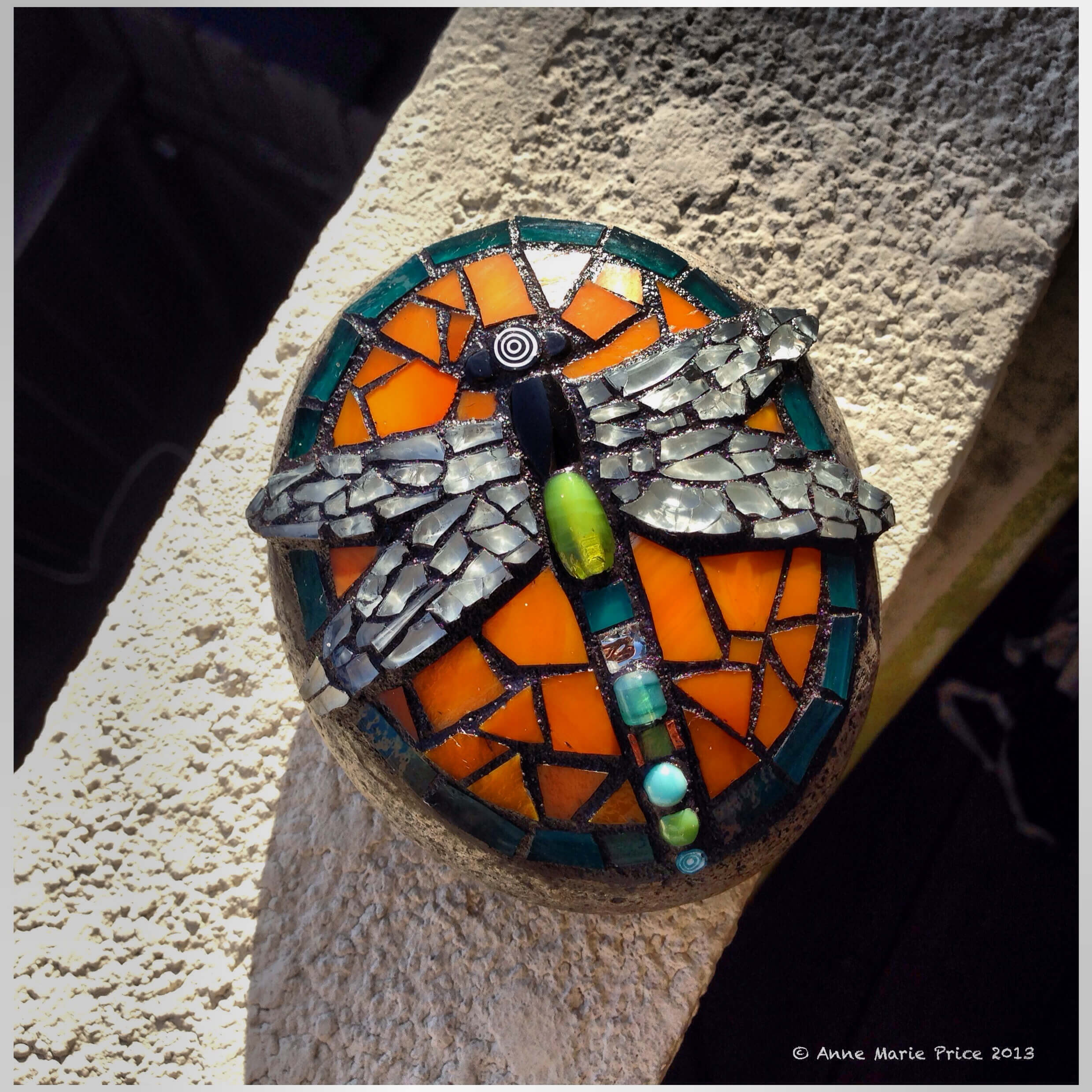 31. Repurposed Mosaic Tea Cup Planter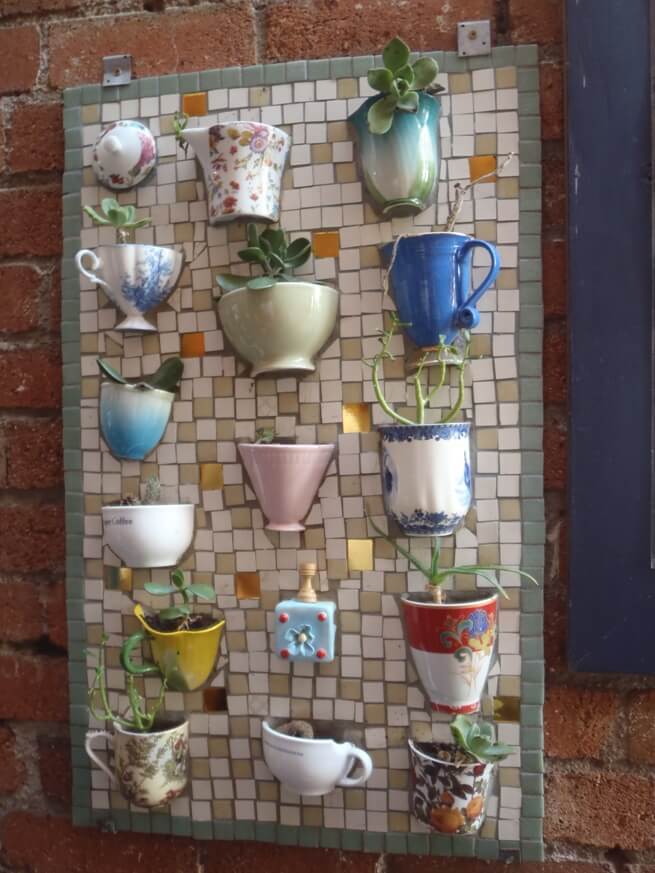 32. Cute Mosaic Ladybug Garden Decorations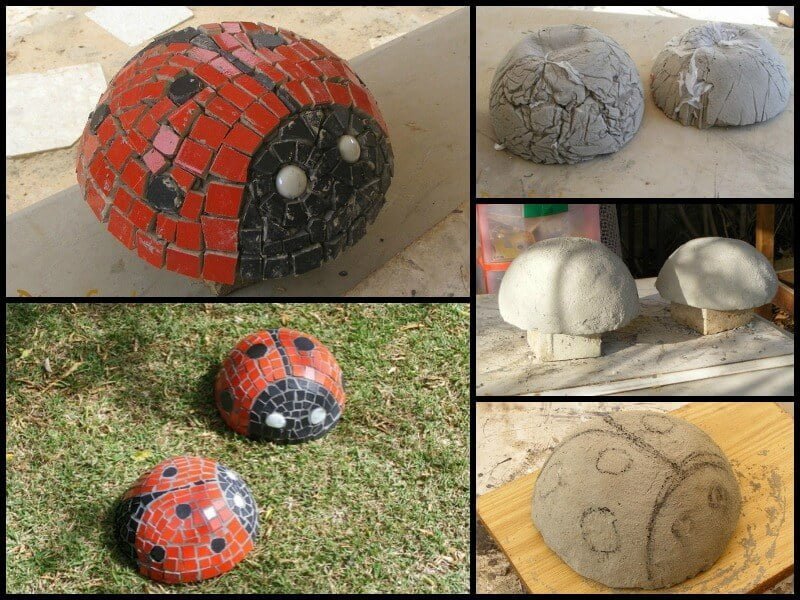 33. Pretty DIY Outdoor Mosaic Window Frame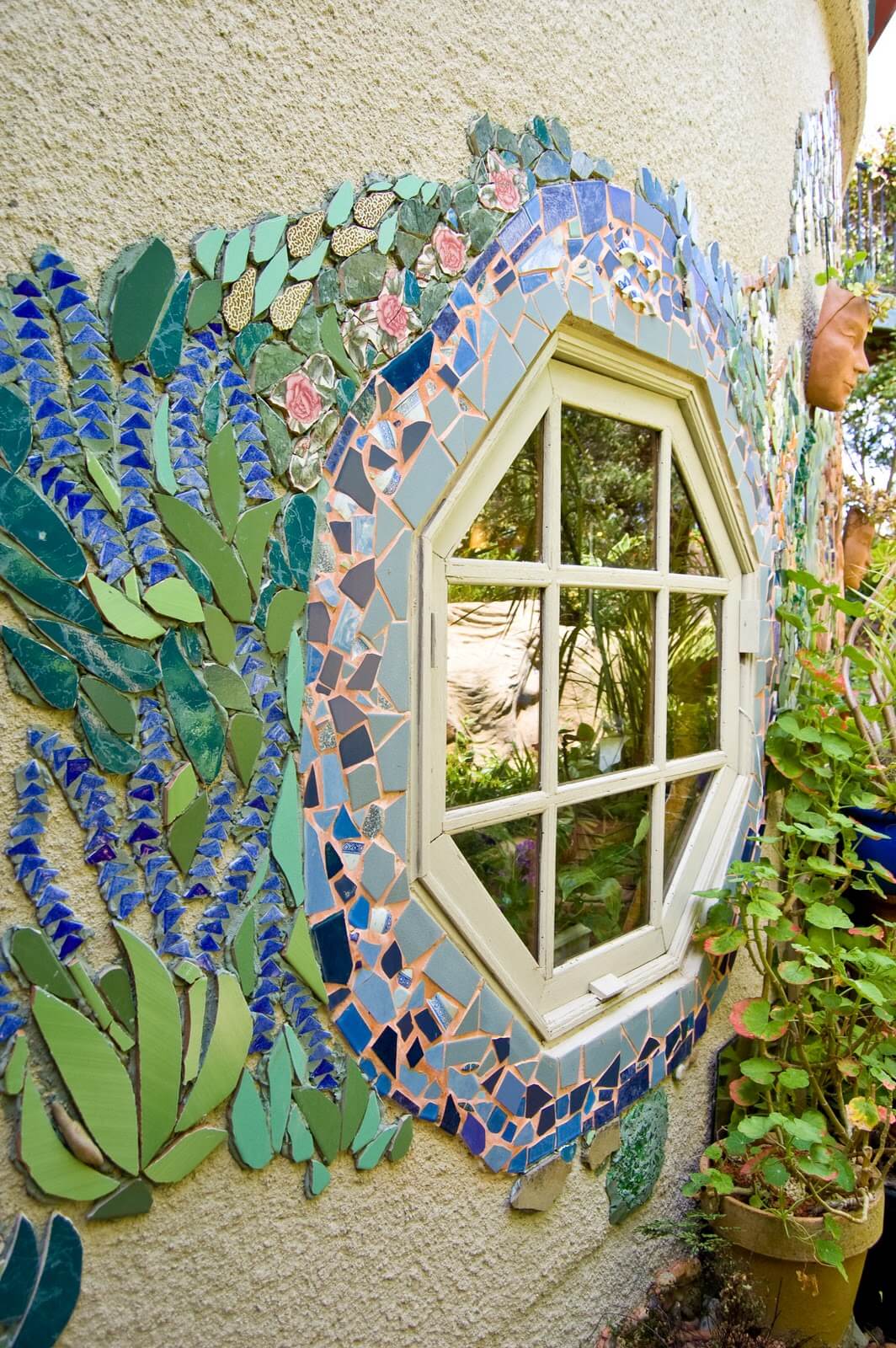 34. DIY Mosaic Back Yard Fire Pit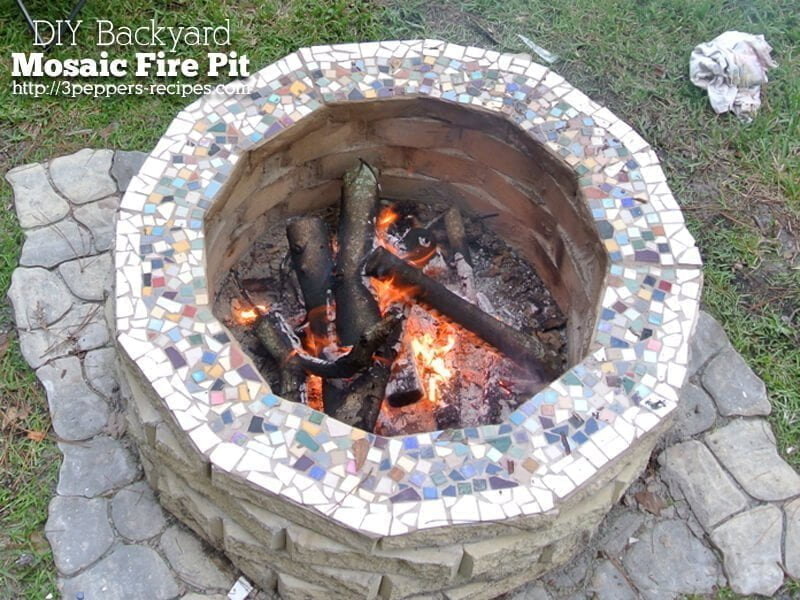 35. Floral Mosaic Window Garden Art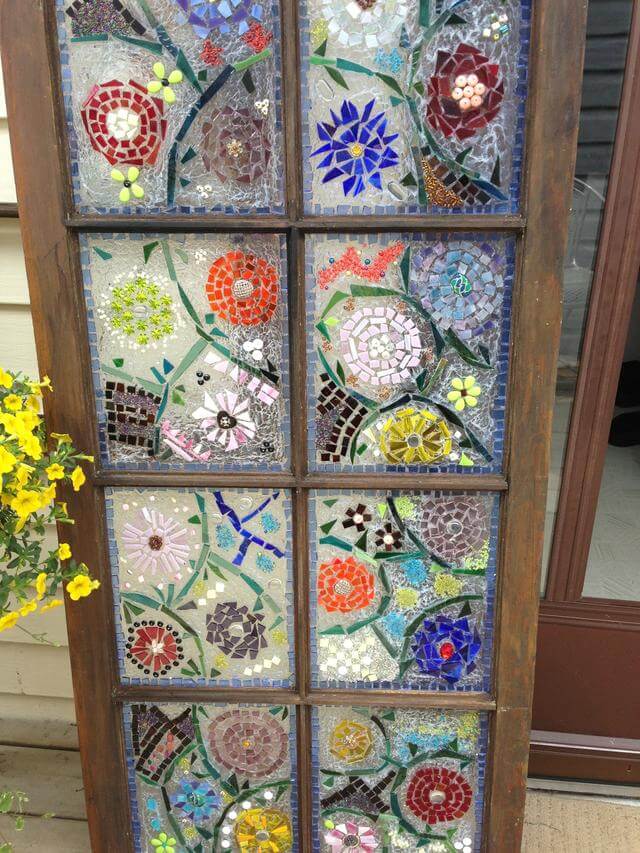 36. DIY Mosaic Mason Jar Luminaries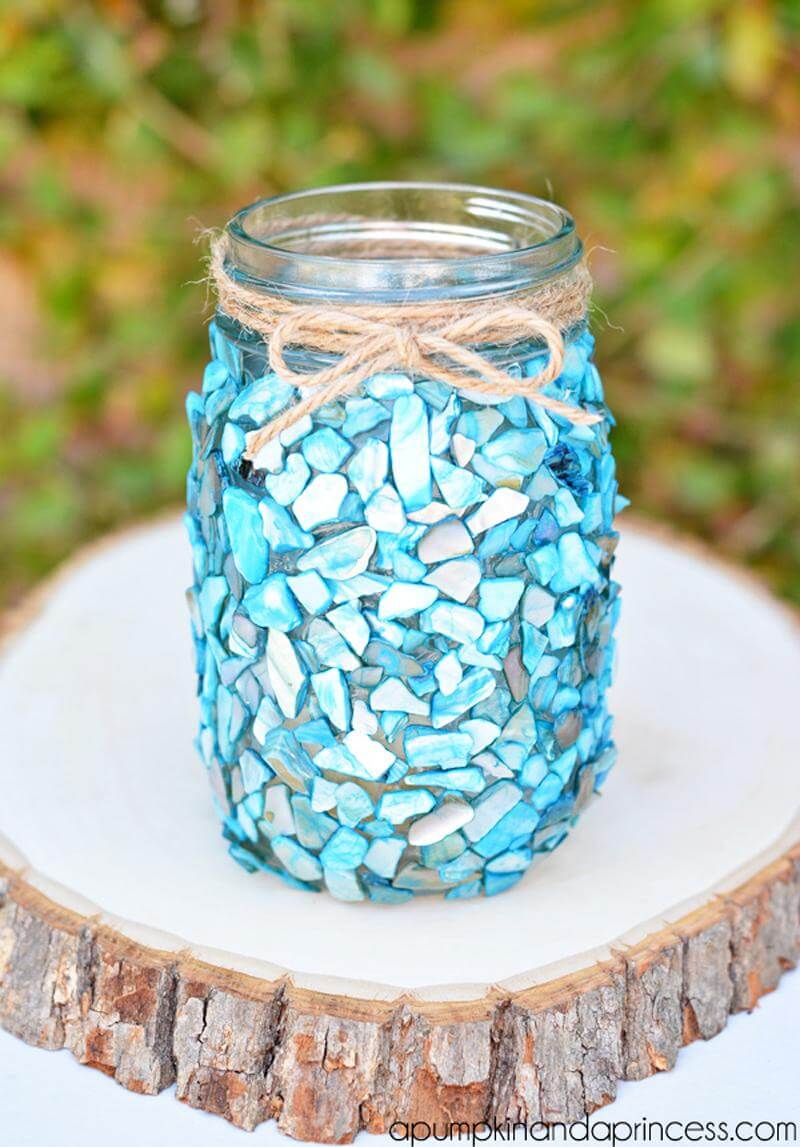 37. Easy DIY Garden Gazing Ball

38. River Rock Mosaic Stepping Stones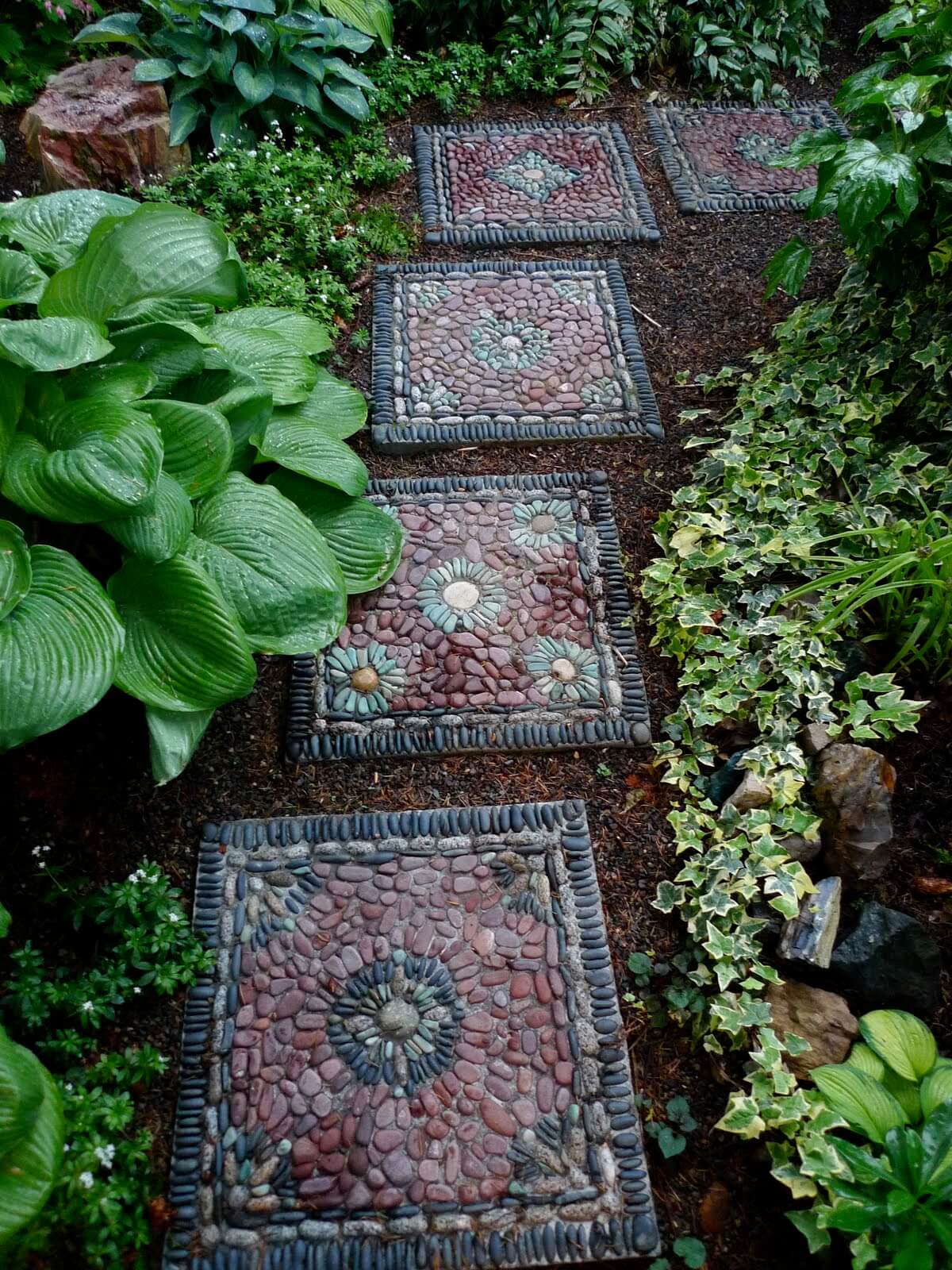 39. Trendy Glass Mosaic Patio Table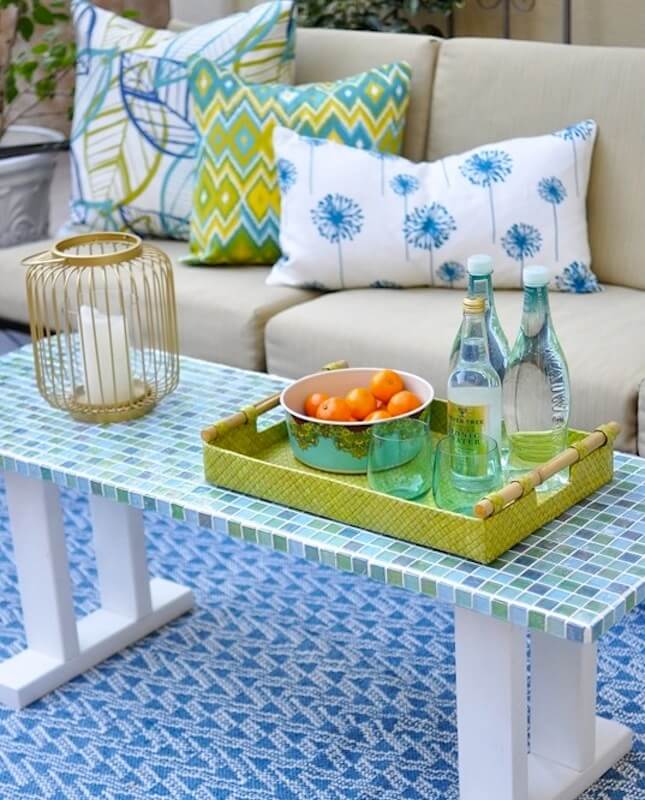 40. DIY Mosaic Bird House Projects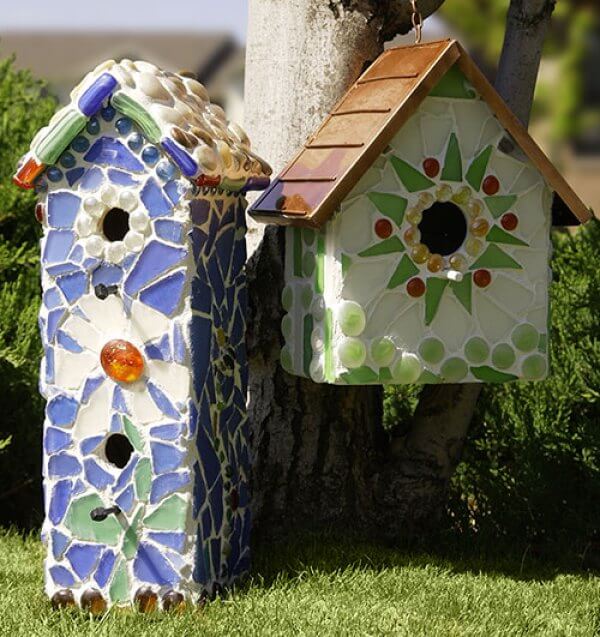 41. Upcycled Car Wheel Mosaic Planter

42. Simple Mosaic Garden Planter Box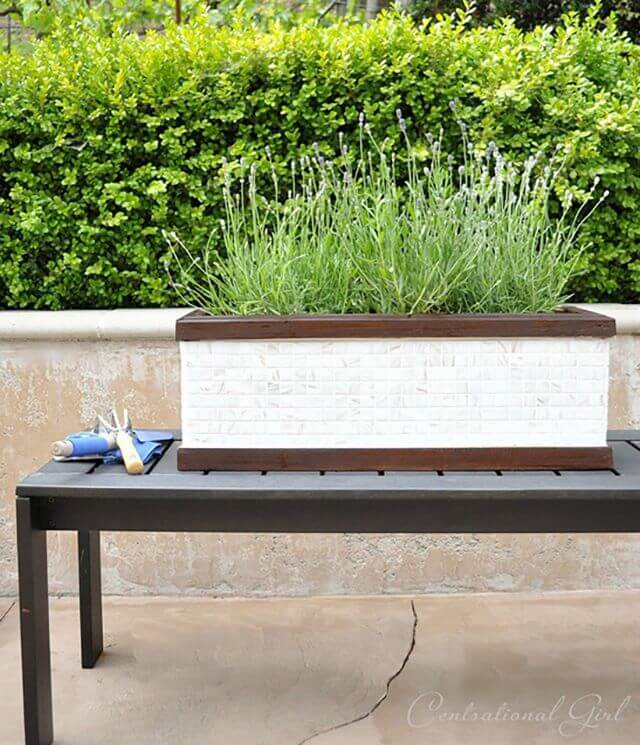 43. Mosaic Clay Outdoor Garden Chair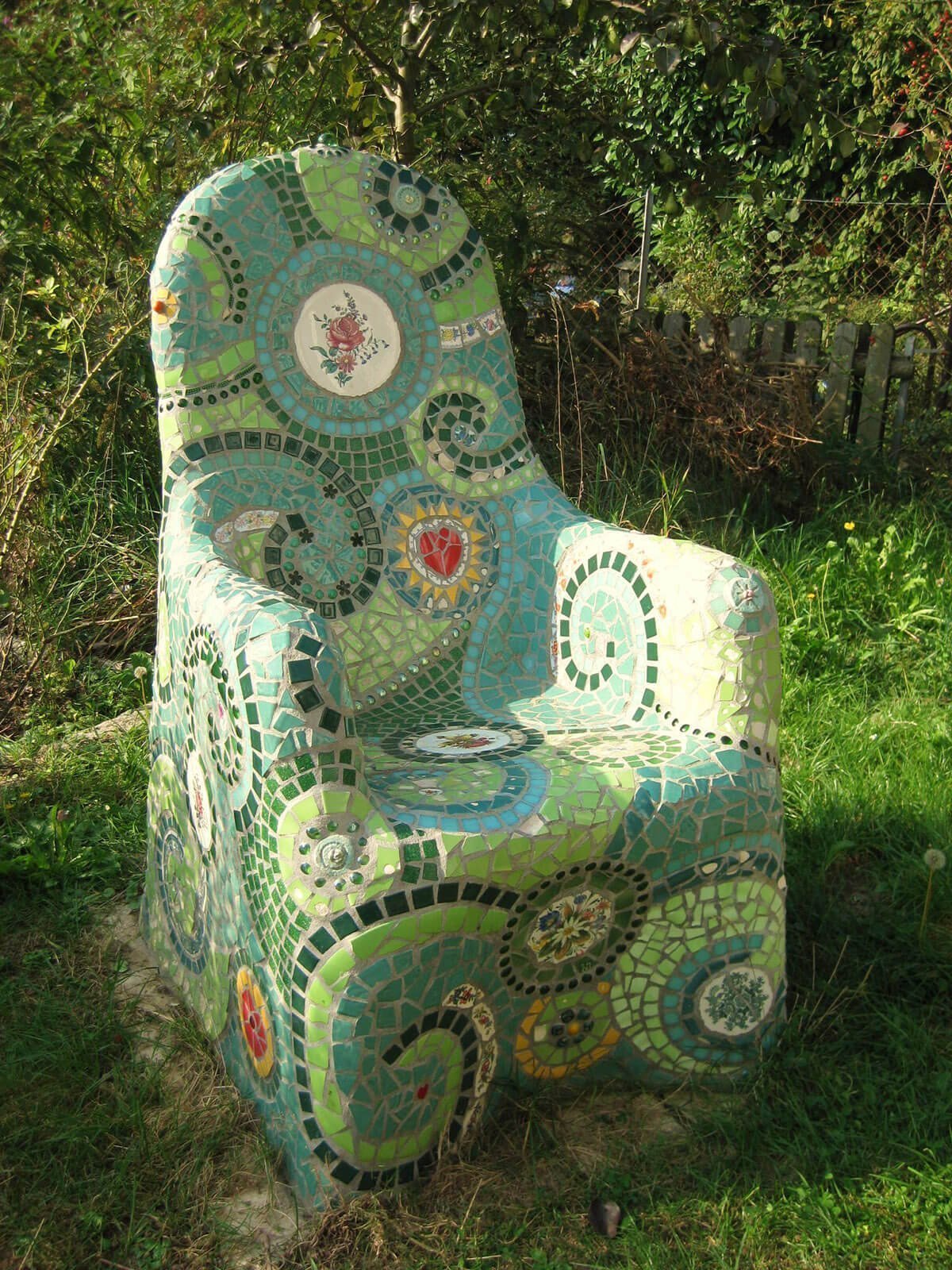 44. DIY Mosaic Garden Rock Decorations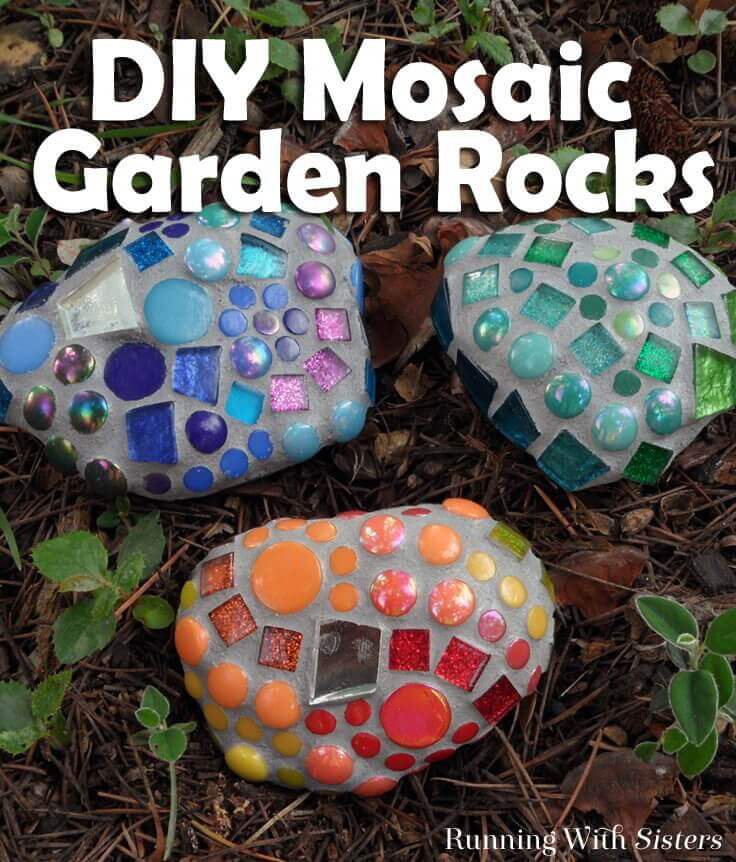 45. Daisy Mosaic Garden Planter Pot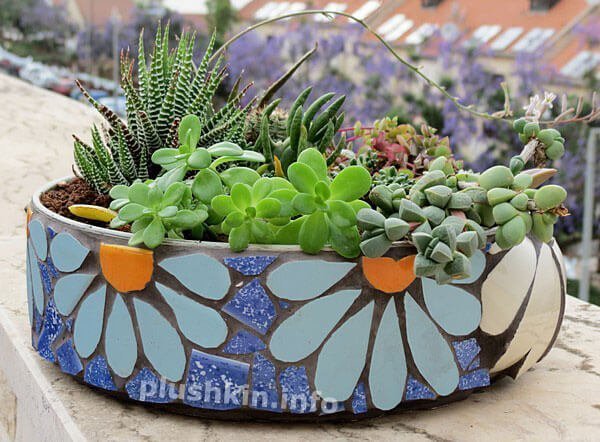 46. Easy DIY Garden Stepping Stones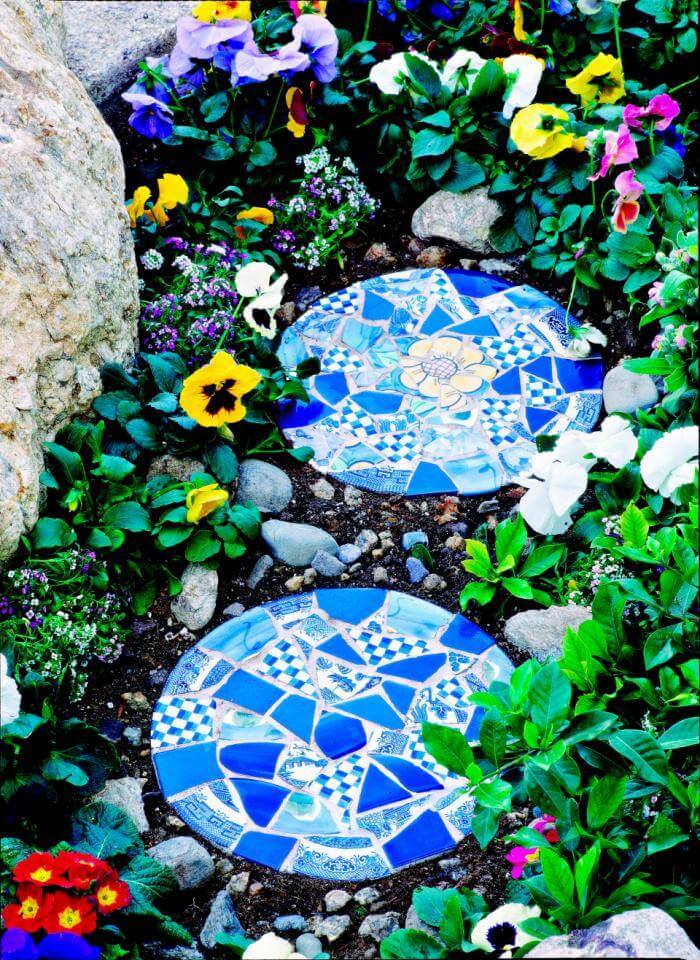 47. Make Your Own Mosaic Planter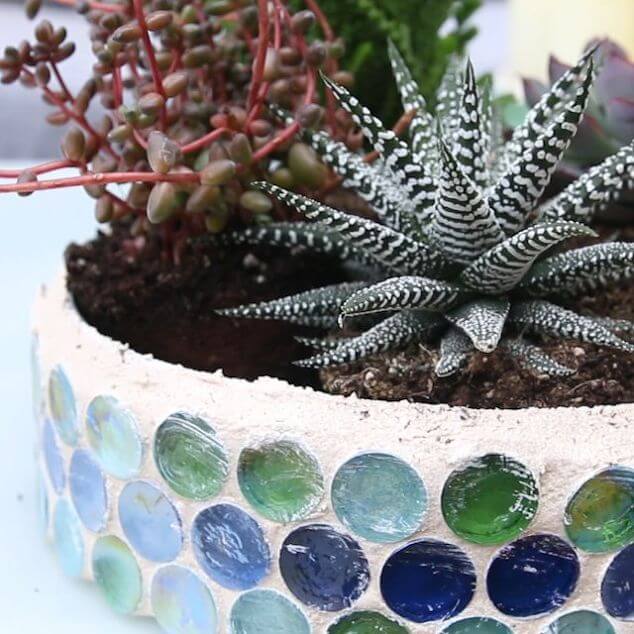 Our Favorite Outdoor Decor Sculptures to buy on Amazon