Stones and rocks are an affordable and unique way to decorate your outdoor space. That's why we've compiled this list of 23 fun DIY garden projects with rocks for you to try! Whether you use them to give your yard a natural feel or decorate them to add a pop of color, these homemade garden decoration ideas will fit any outdoor style.
23 Garden Project Ideas Using Rocks

Want to mark your rows of plants in a fun way? Try one of the cute and colorful garden marker tutorials. If you are really crafty, this also features bigger DIY garden projects, like a water feature and a bench. Some of the ideas on this list use pebbles to give regular garden decorations like birdhouses and planters a more rustic, natural look.
Create a pretty garden path with one of the stepping stone or pathway rock tutorials on this list. If you are looking for a fun craft to do with your little ones, there are tons of easy, fast, and fun tutorials on this list too, such as the painted ladybugs and glitter rocks. Keep reading to learn how to make all 23 amazing DIY garden projects with rocks!
1. Cute Fruit and Veggie Garden Markers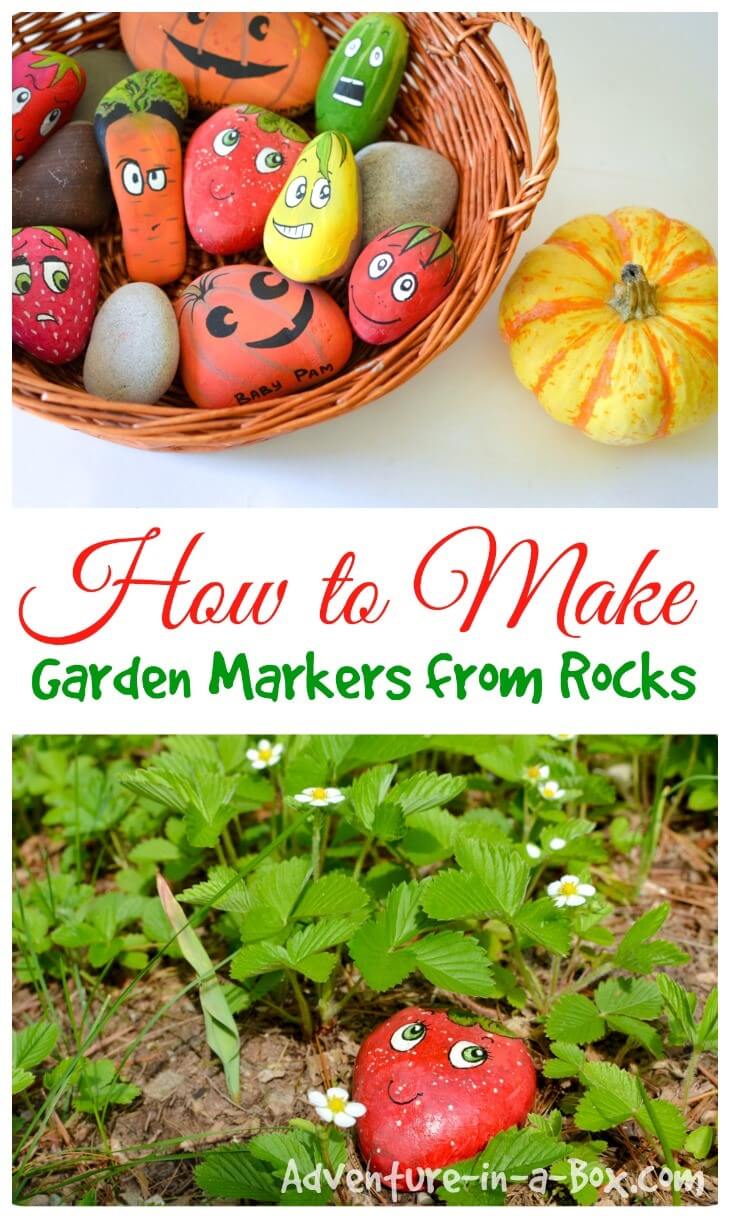 2. DIY River Rock Garden Sculpture

3. DIY Garden Spiral for Small Spaces

4. Painted Rock Hello Front Door Decoration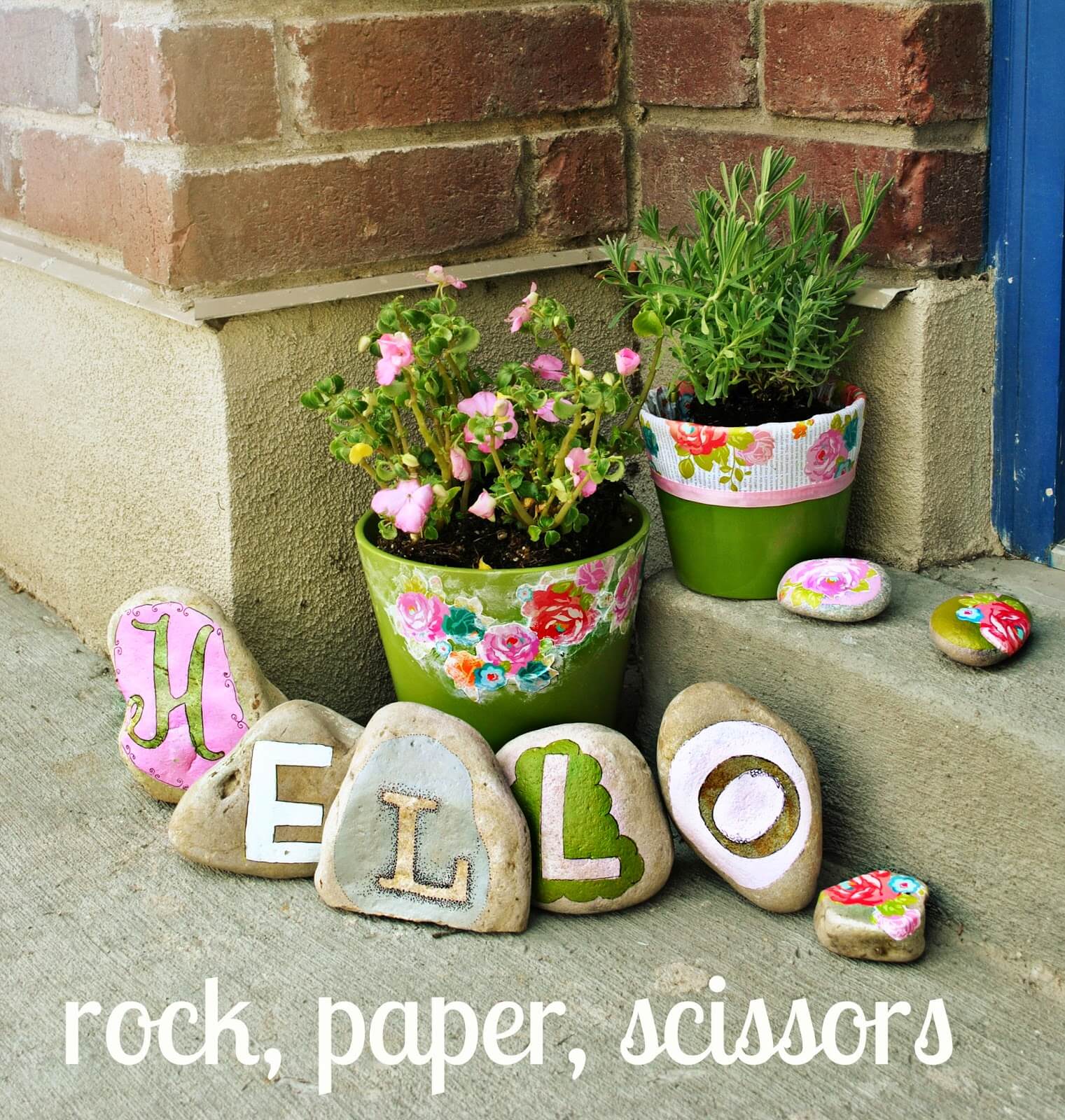 6. Cute Rock Family DIY Garden Project with Rocks

7. Painted Rock Sea Turtle DIY Garden Décor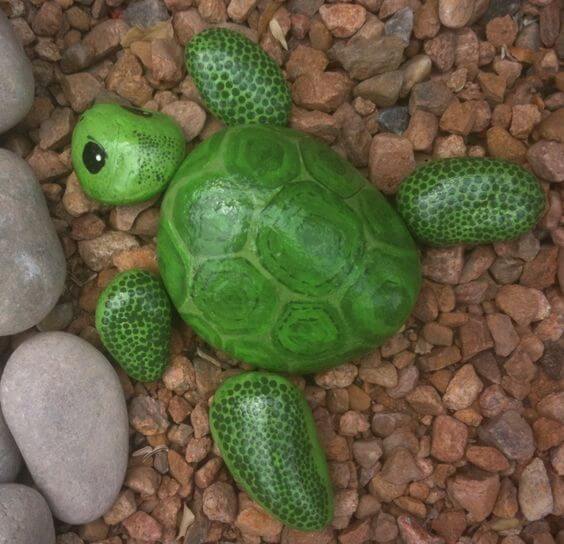 8. DIY Rock Covered Bucket Planter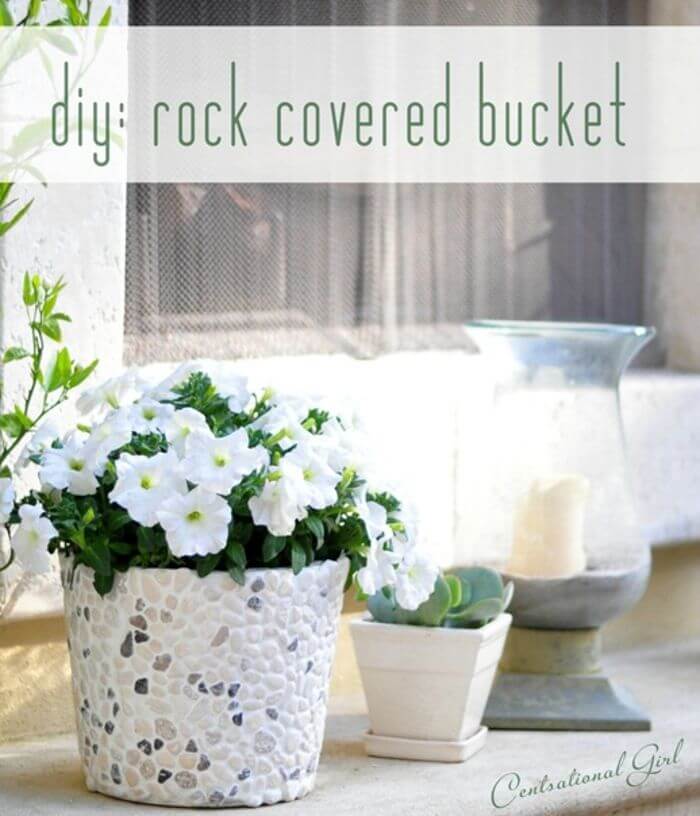 9. Rock Filled Heart Hanging Decoration

10. Glow in the Dark Pathway Rocks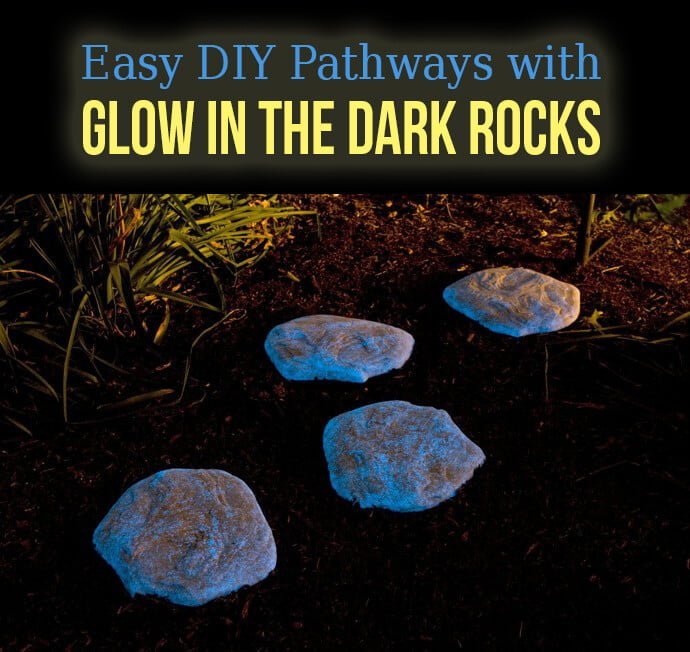 11. Painted River Rock Garden Markers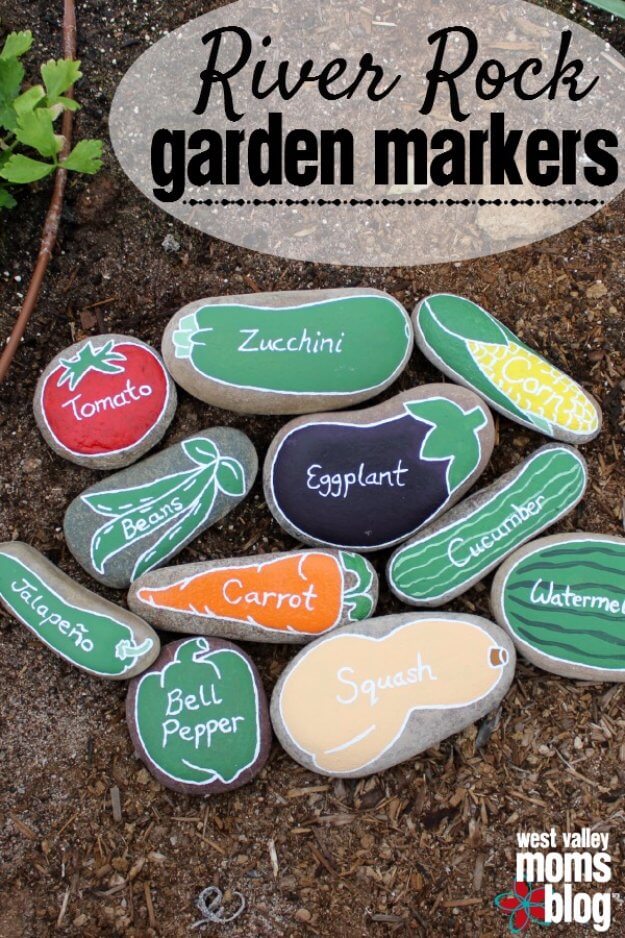 12. Stone and Slate Garden Bench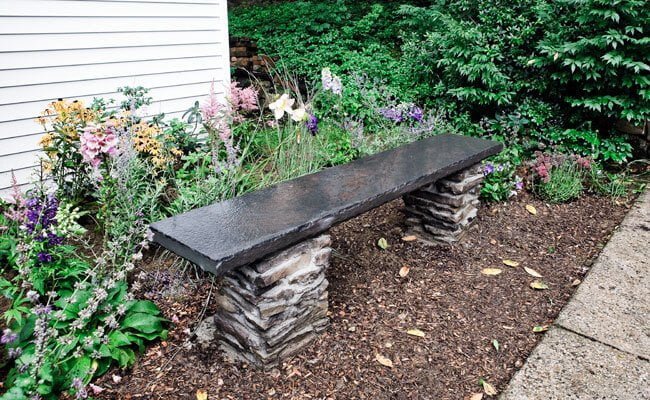 13. DIY Mosaic Rocks Garden Decorations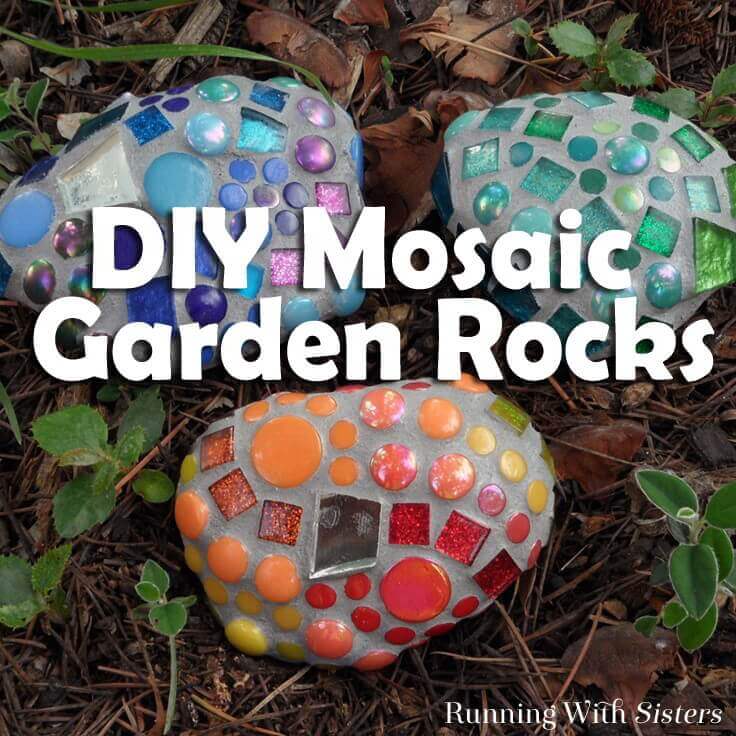 14. Stacked Rock Outdoor Water Feature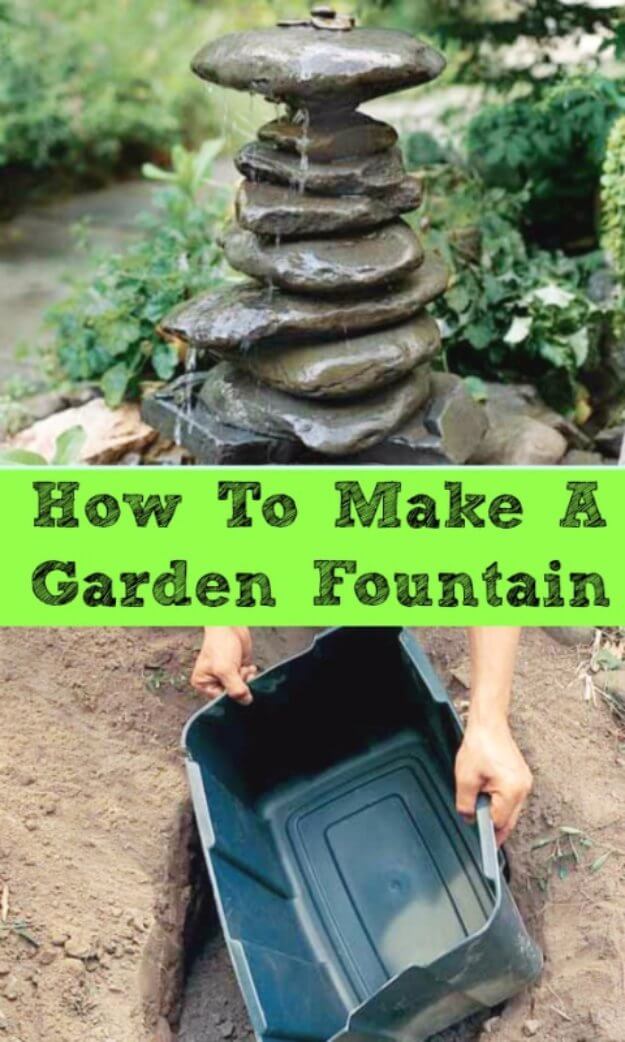 15. DIY Rock Mini Succulent Planter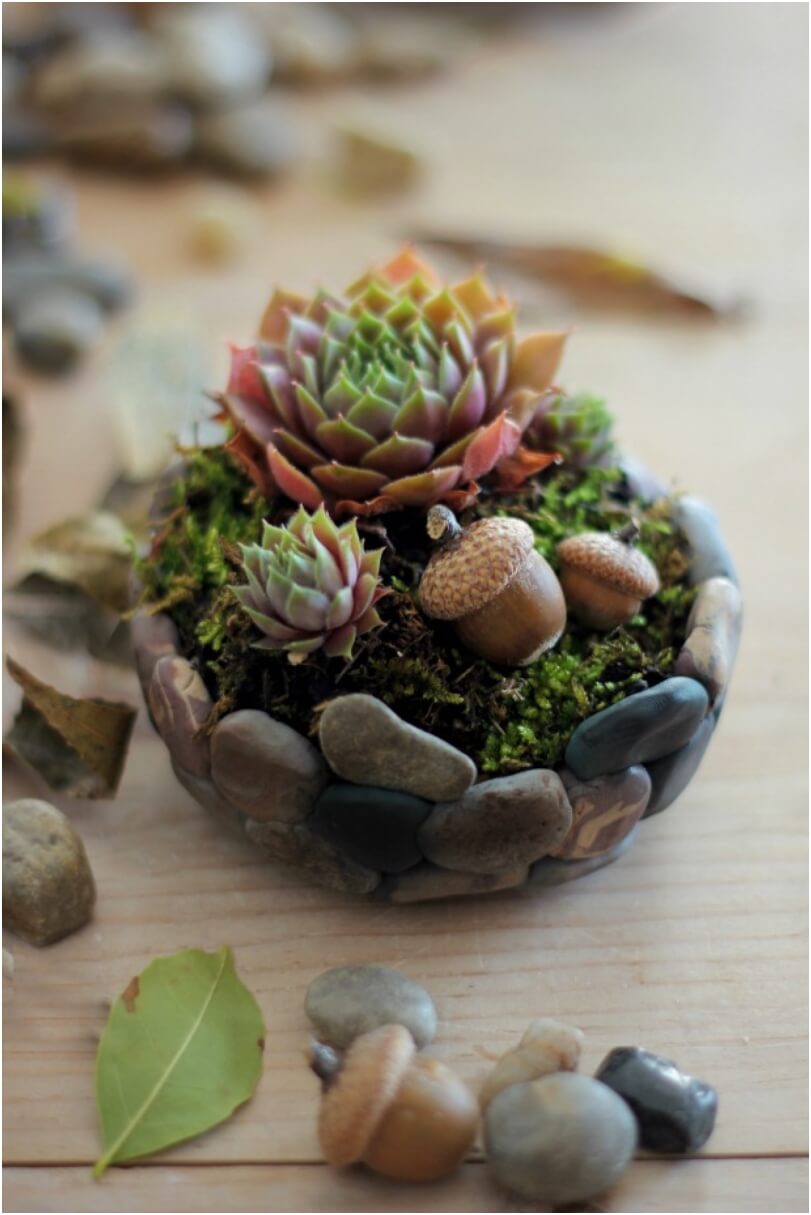 16. Rock Sculpture and Birdhouse Stand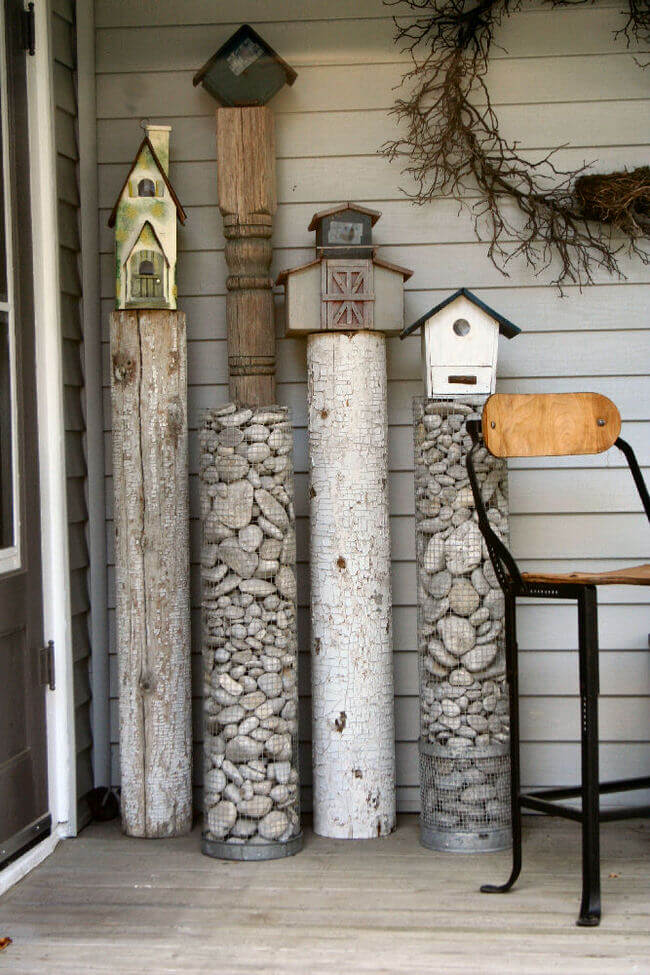 17. Glitter Painted Rocks for Fairy Gardens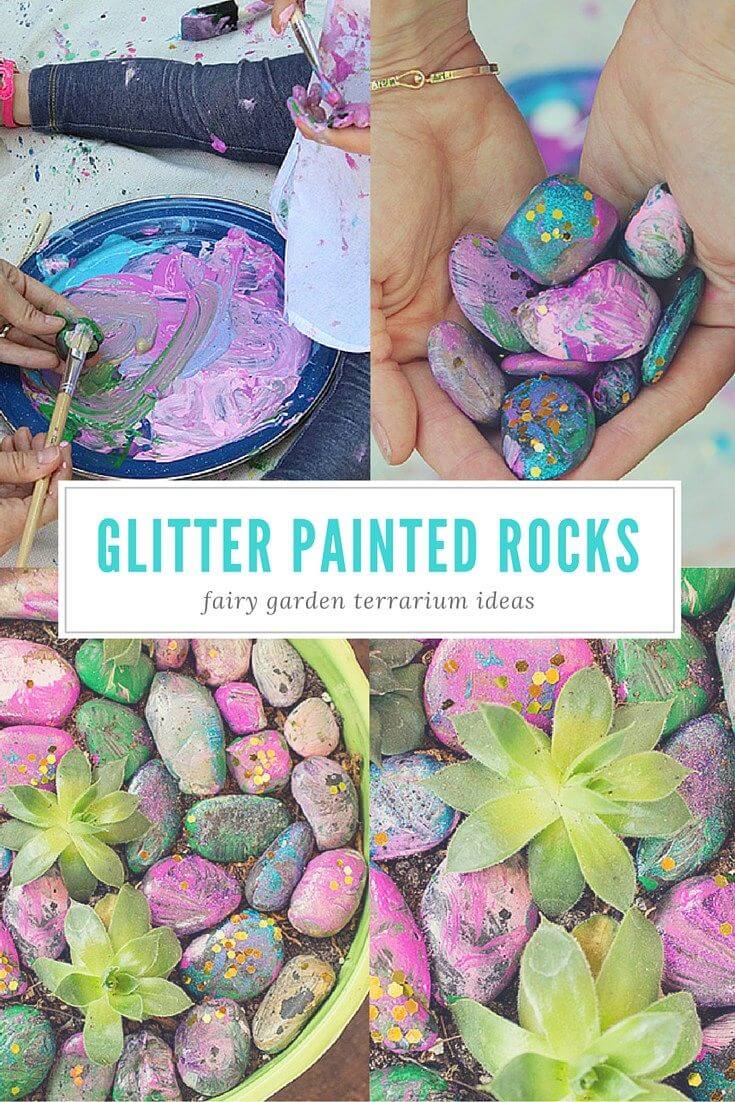 18. Super Simple Rock Flower Bed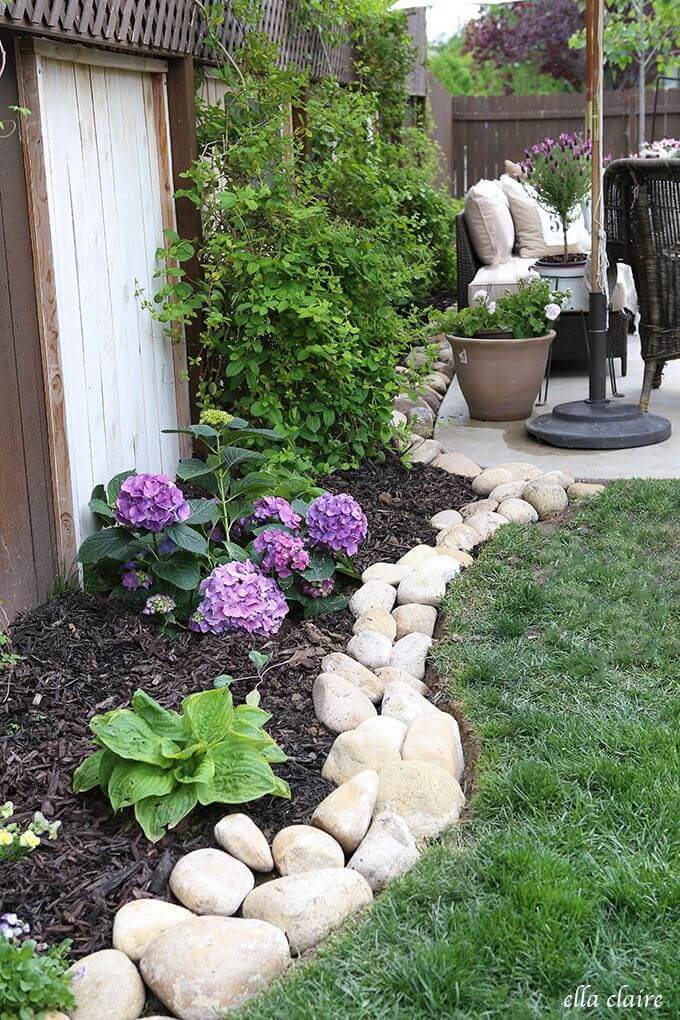 19. DIY Pebble Mosaic Garden Project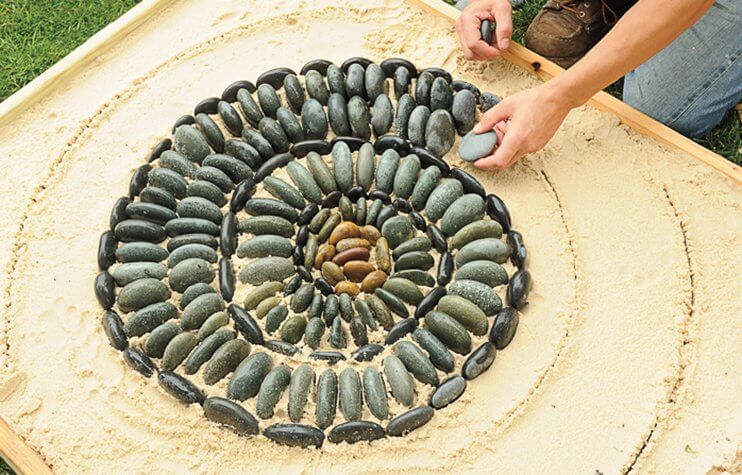 20. Painted Rocks With Messages For Your Garden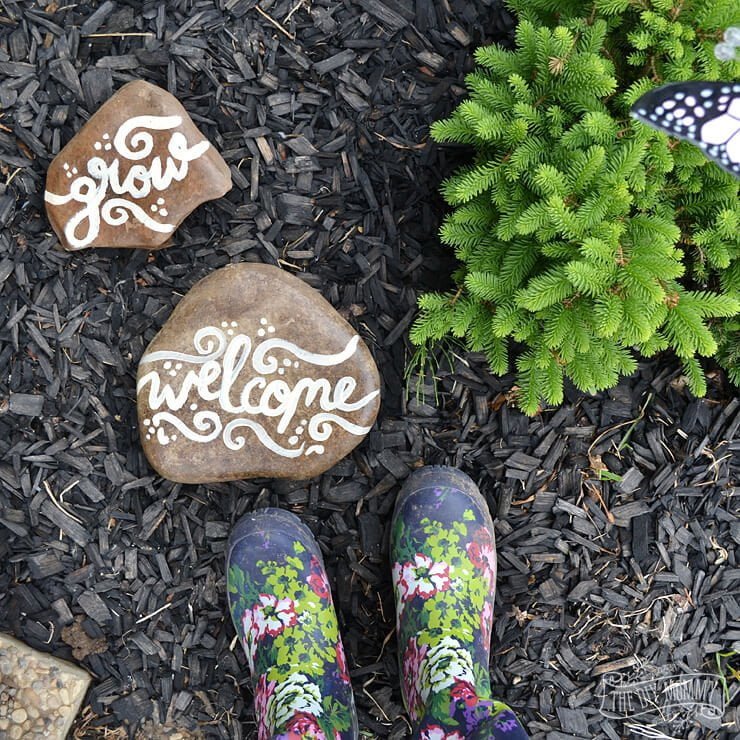 21. DIY Mosaic Garden Stepping Stones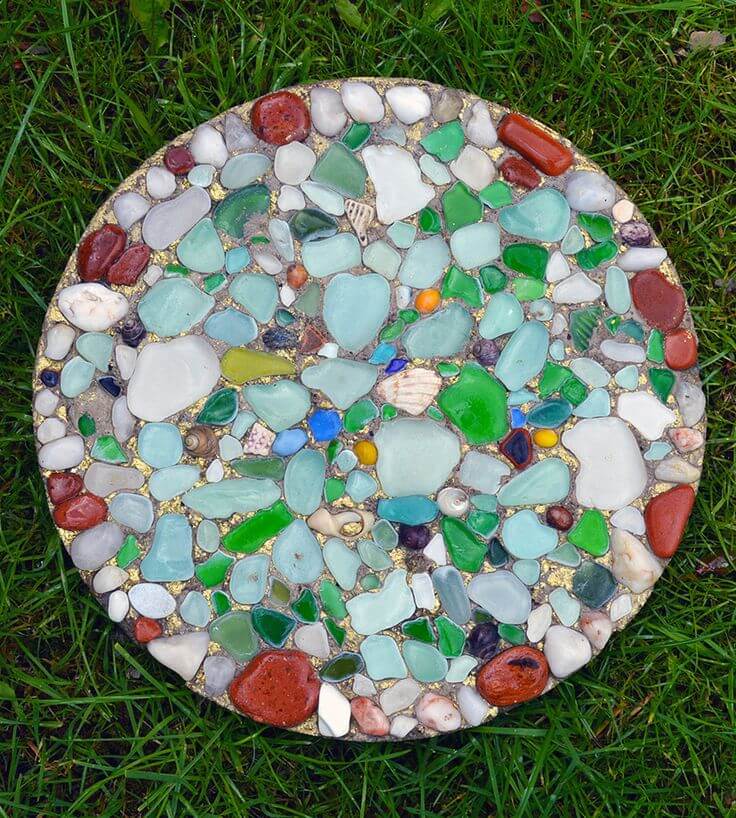 22. Easy DIY Stone Garden Edging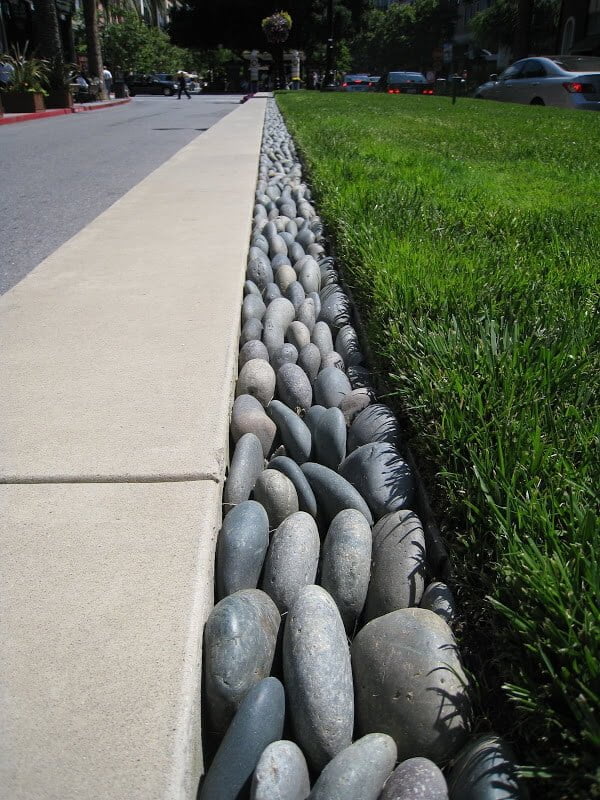 23. Cute Painted Rock Ladybug Decorations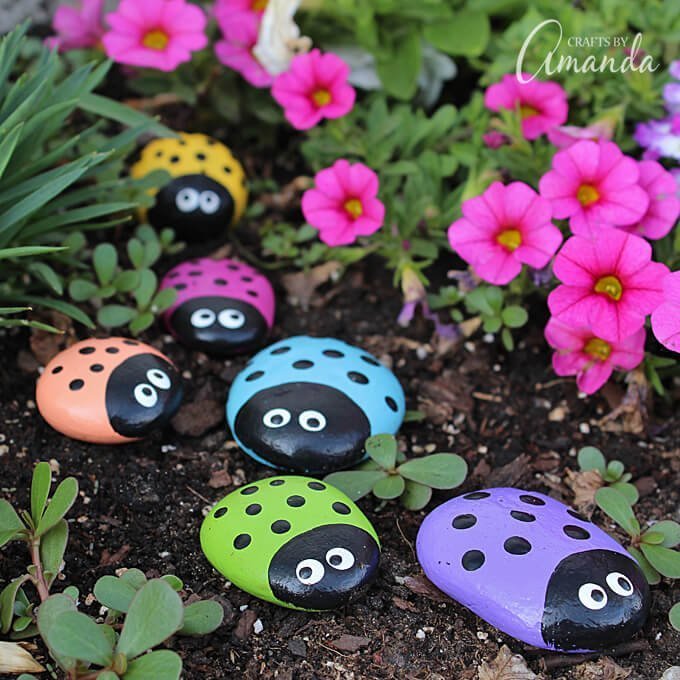 Our Favorite Outdoor Decor Sculptures to buy on Amazon