46. Here Comes the Bride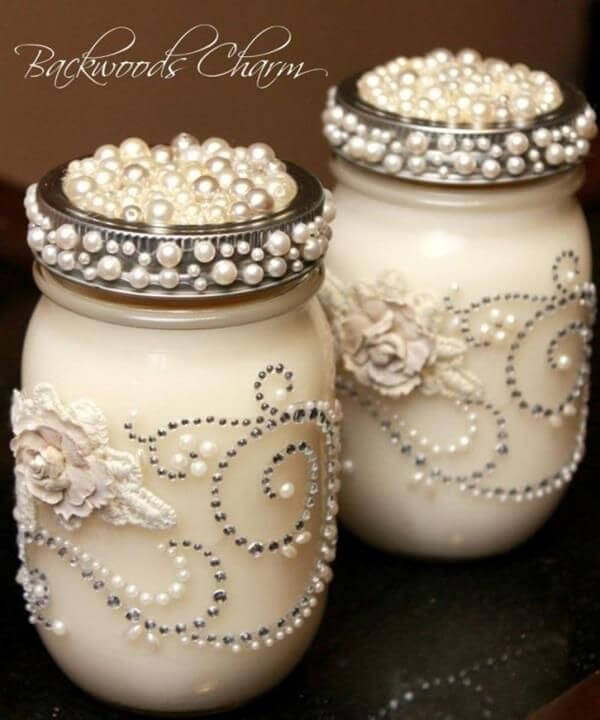 Bring elegance and enchantment to your home with stunning beaded mason jars with artisan flare. Their simplified brilliance will enhance any space with hardly any effort at all.
47. Experimentation With Colors and Shapes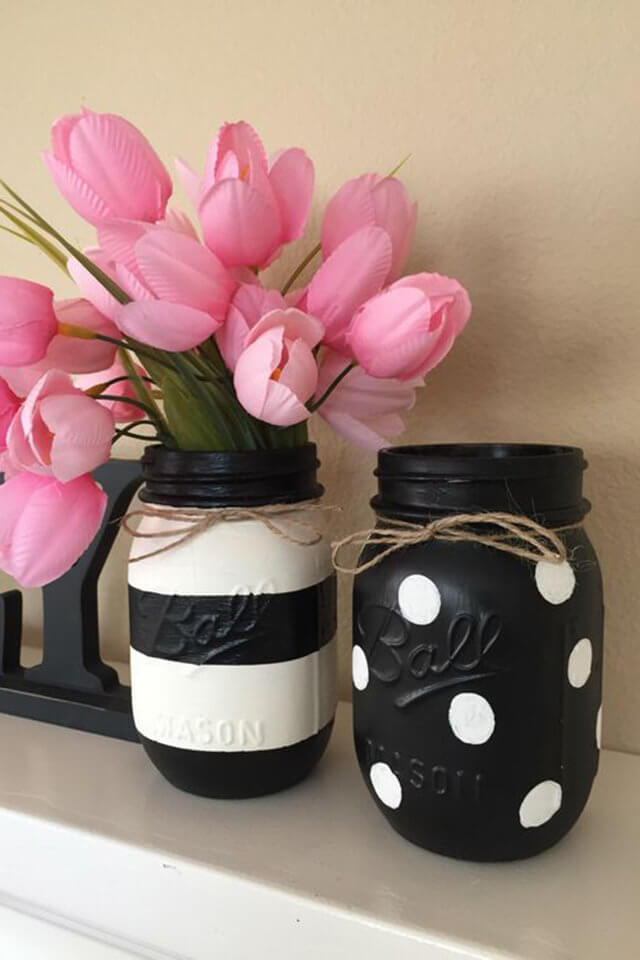 Have fun with geometric shapes by painting your favorites on your mason jars to bring an intriguing look to any space; it's a simple way to add a more eccentric style to your home.
48. Mom! I Need a Q-Tip!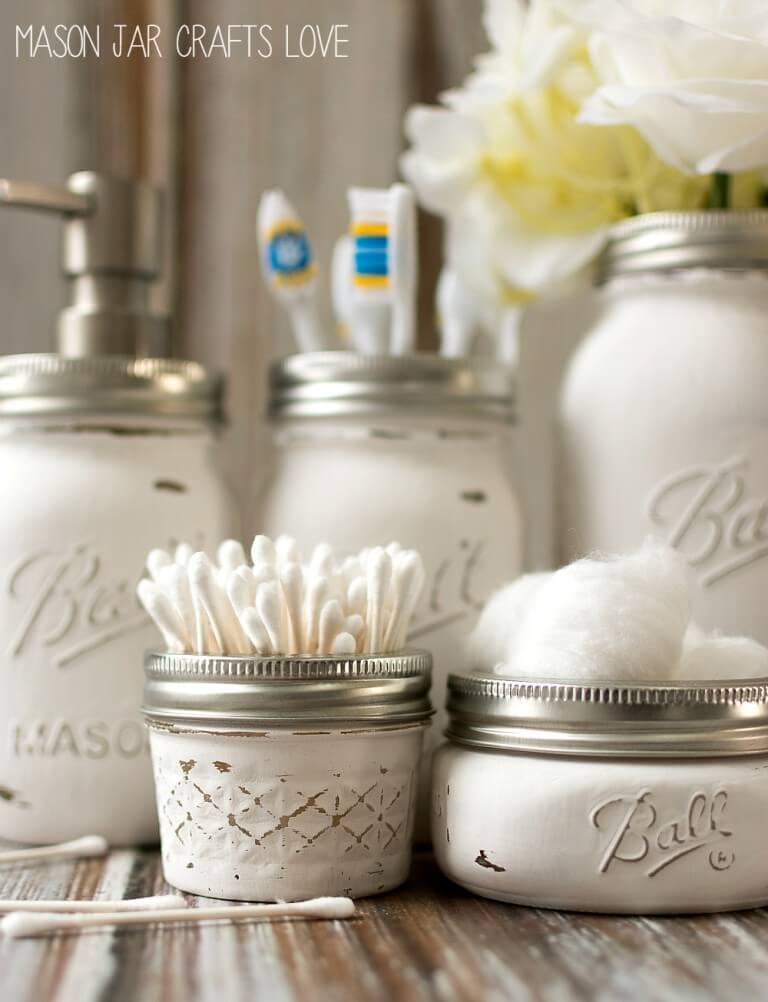 Create an all-inclusive look that would amaze even Martha Stewart by using mason jars of different shapes and sizes to create a purposeful and functional storage solutions.
49. Banana? Banana? Banana?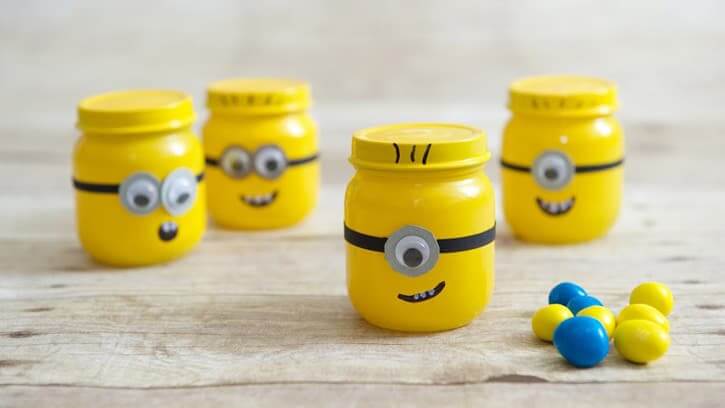 For the little minions in your life, a bit of glue and some googly eyes can go a long way in constructing an adorable little home for candy and gums, or as a simply added addition to their bedroom theme.
50. You'll Always Know When You're…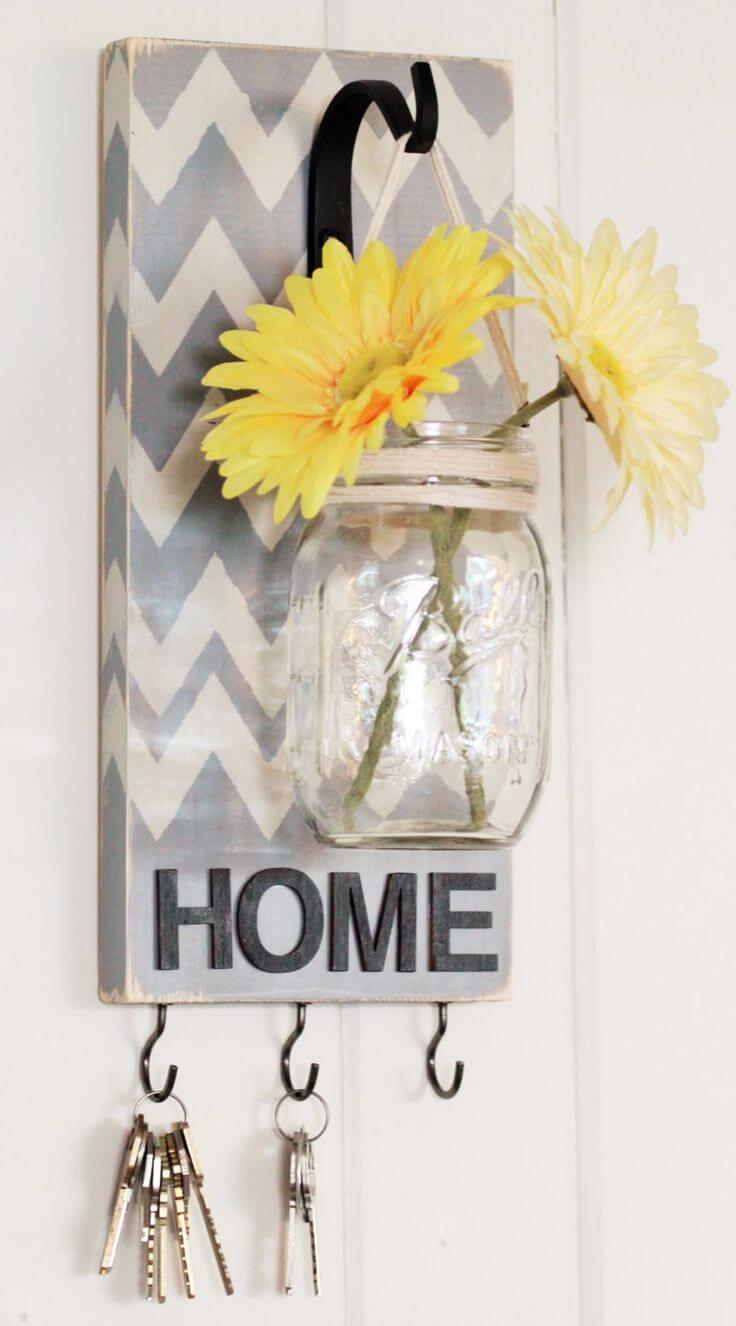 Enhance your key-holder with this comforting wall decor complete with a delightful mason jar flower holder to brighten up your day. As an alternative, perhaps build yourself a handy envelope box to store mail and other common household items.
51. It's a Bird! It's a Plane!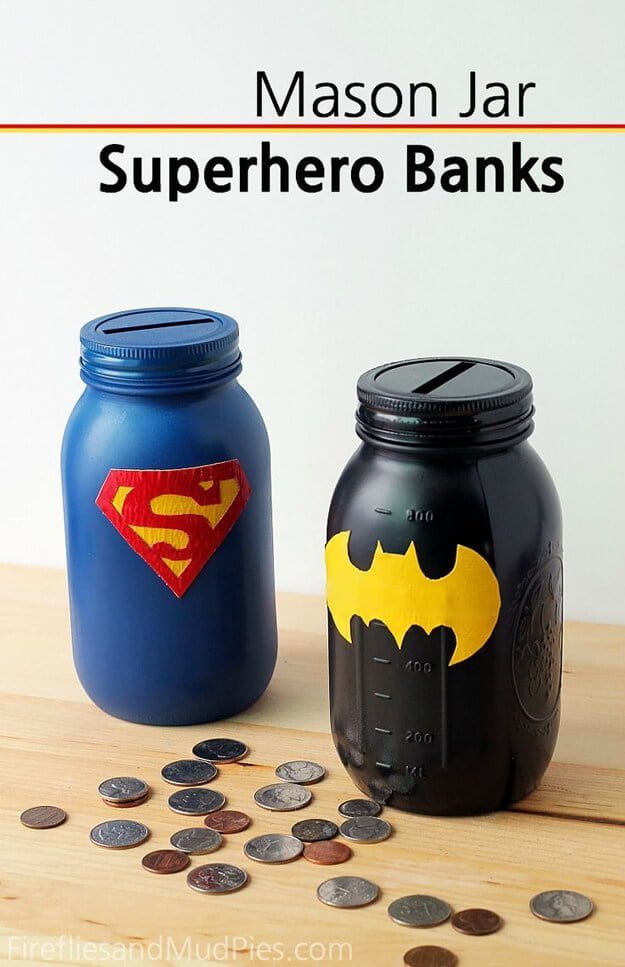 Make collecting small change a little more fun for your kids by dressing up their collection jars with their favorite superheroes or storybook characters, they'll love to help you craft them and you'll make memories that last a lifetime in the process.
52. A Light in Winter's Darkness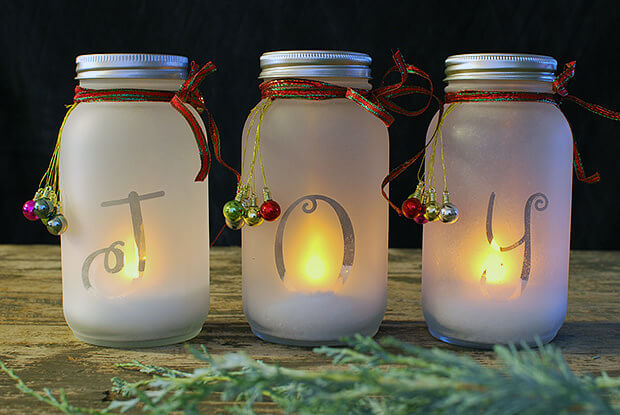 Put your jars to work spreading that holiday spirit by fitting them with uplifting words like "Joy" or "Hope" and display them on your mantel for a charming new way to decorate for winter festivities.
53. Arts and Crafts and Mason Jars, Oh My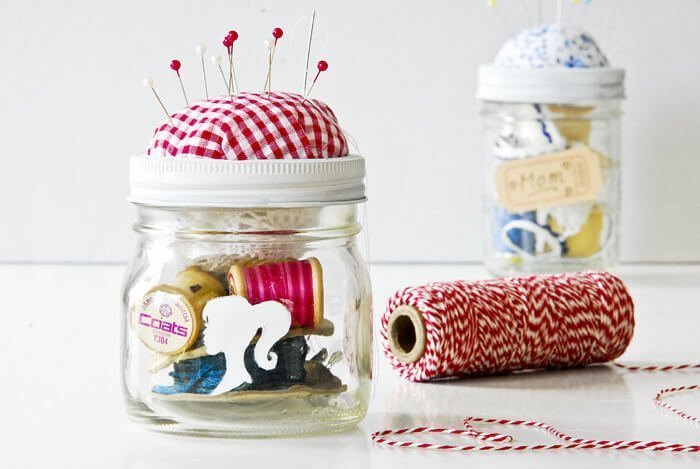 We all know how easy it is to lose yarn, sewing needles, and bobbins, but with a practical mason jar display, you'll never have to worry about displacing a single thing!
54. A Simple Gift for the Holiday Season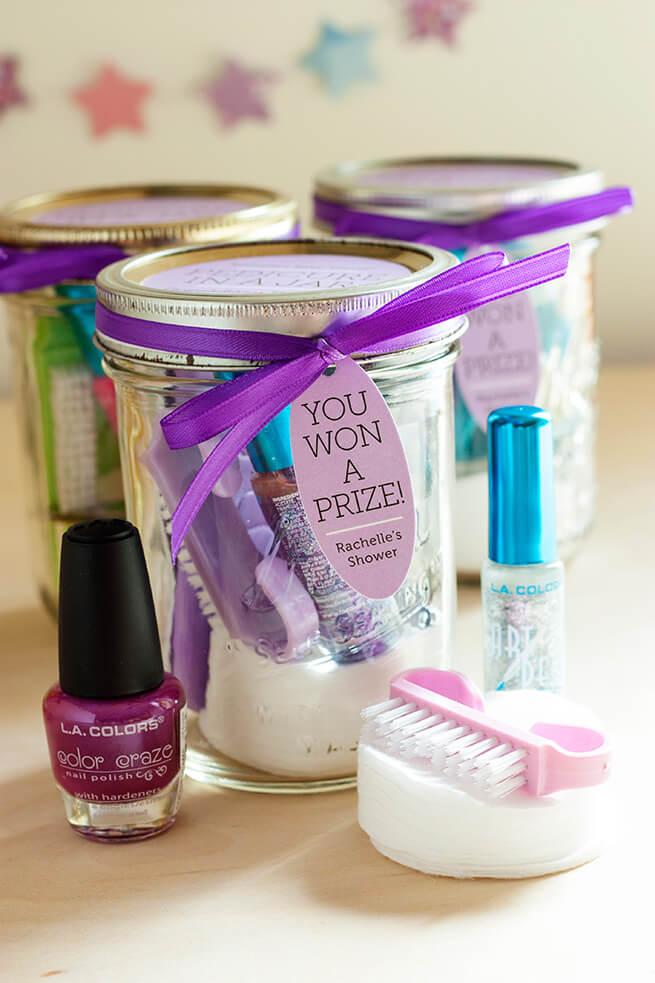 Create thoughtful, helpful gifts by selecting your friends favorite self-care products and inserting them into a lustrous mason jar; they'll be so impressed with your kindness and once they've used up all their items, they still have a useful jar to reuse for their own DIY projects!
55. DIY Mason Jar Craft Idea: Snow Globe Edition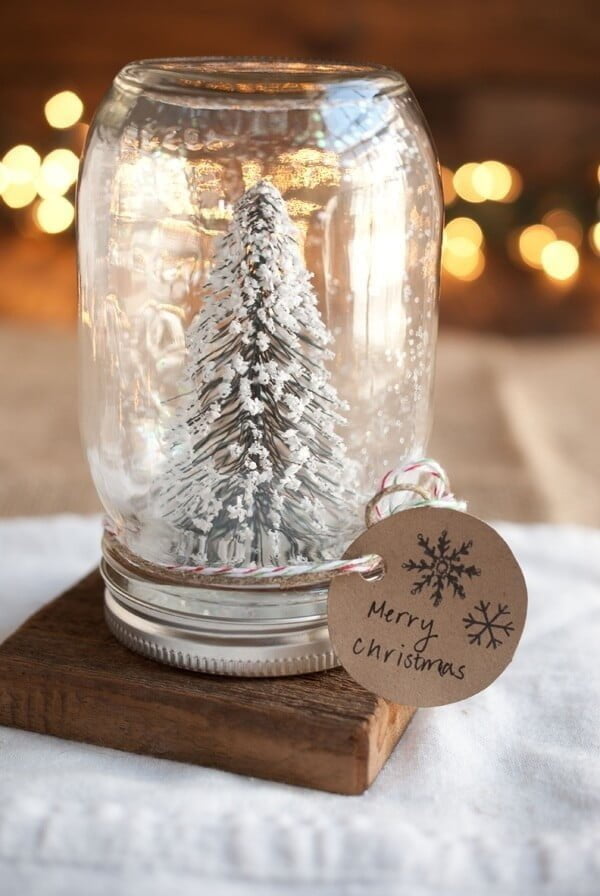 Reinvent the traditional snow globe by turning your mason jar on its lid and designing your own winter-themed dreamland! Craft trees, reindeer, or even a miniature Santa Claus himself and watch eyes widen as you shake it up to showcase its wonderful snowy day.
56. For the Kitchen Whiz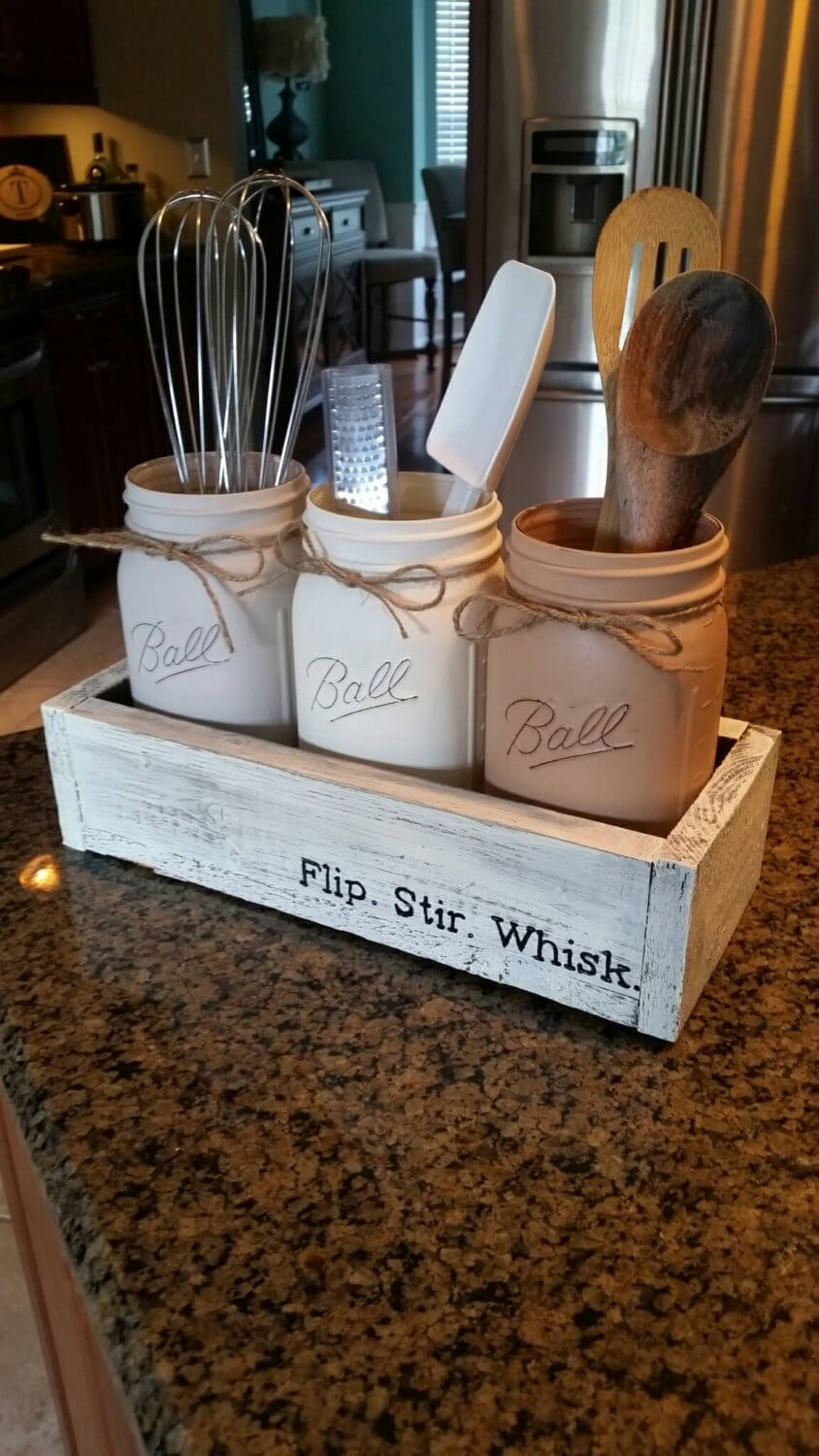 Being organized and prepared in the kitchen can be a distressing challenge for some, but not if you manufacture a practical depot for all those utensils and gadgets!
57. A Gentle Glow on a Cold Morning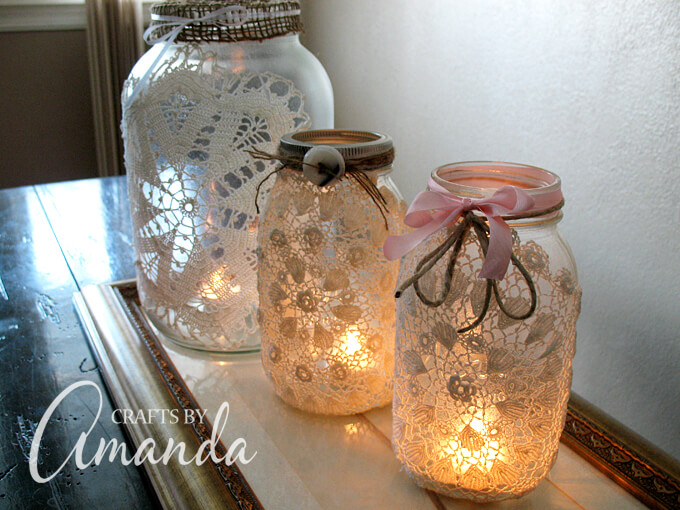 Use lace doilies to design your very own light fixtures that are sure to warm up any space with a gentle glow and make you feel like you're back at grandma's waiting for that delicious home-cooking.
58. Touchdown! Foul! Interception!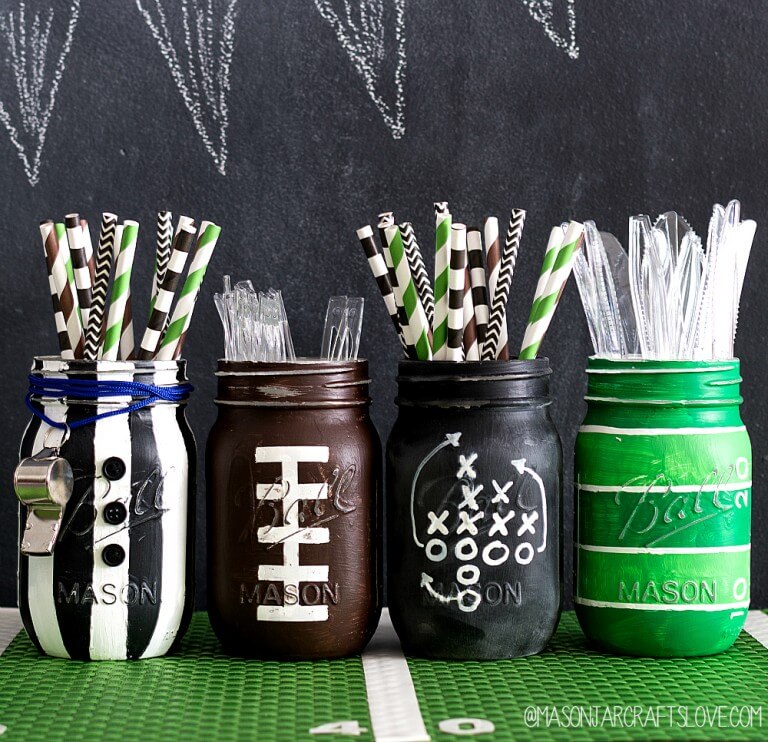 For the sport-savvy decorator, make the game-den more thrilling with mason jars inspired by your favorite plays and equipment.
59. Who Says Vanity is a Bad Thing?
Put a spotlight on your vanity mirror with vintage-inspired mason jar fixtures that'll make even washing your hands a nifty experience.
60. Festive Holiday Cheer in Craft Form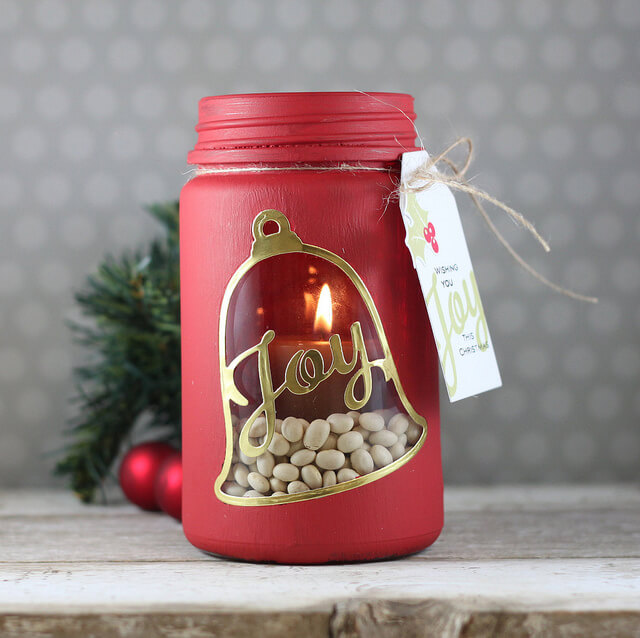 Use your extra jars to invent one-of-a-kind holiday decor that'll impress and amaze your house guests, or, use them to store your extra sweets to make dessert hour a breeze.
61. Elegant Tea Lights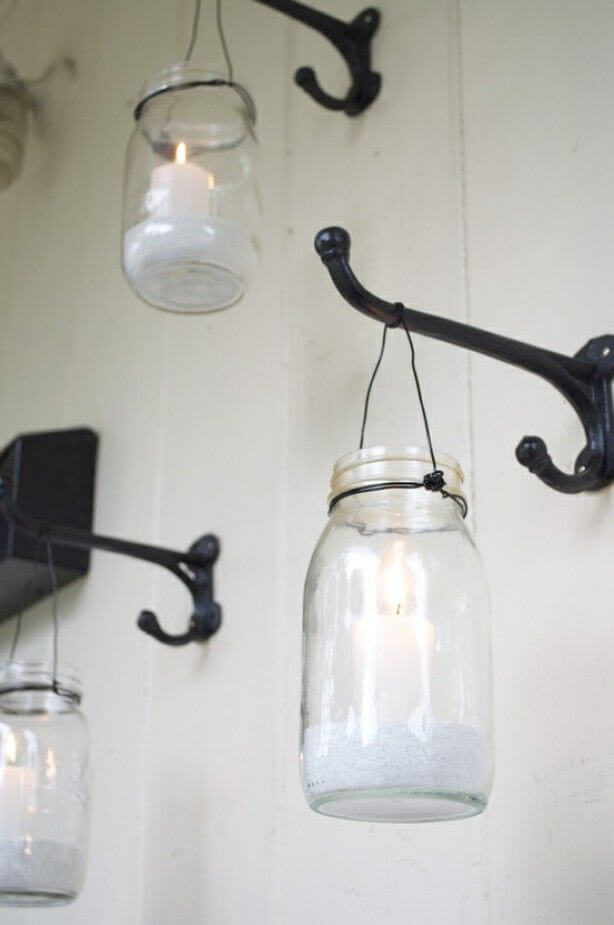 Enhance your love of tea-lights with delightfully elegant mason jar displays that can be hung on hooks or shelves.
62. A Unique Gift Idea for DIY Fan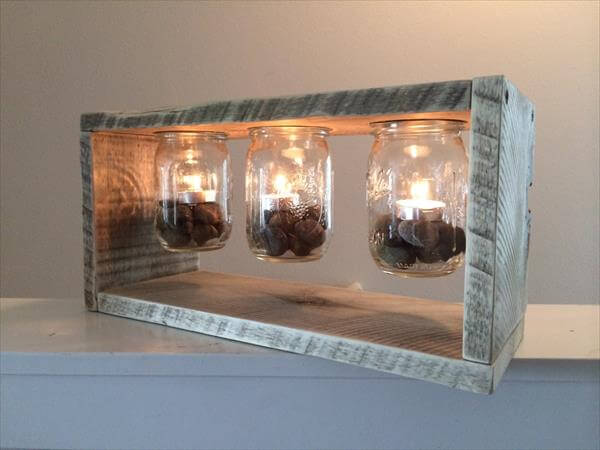 Lightboxes are a great way to bring light into any space, and with this mason jar design you can quickly move your box from room to room as needed.
63. Like Walking Through a Christmas Garden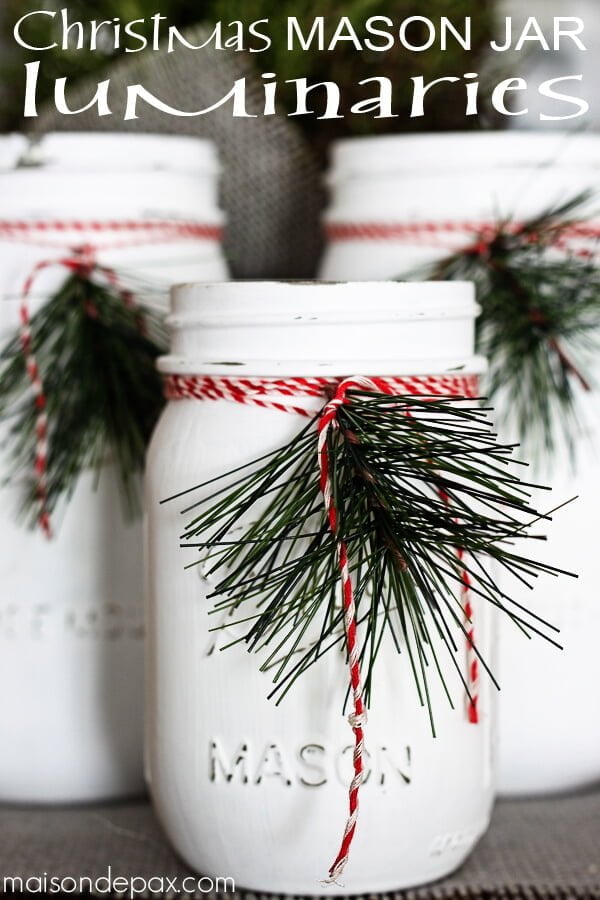 Paint your mason jars in a pure white and done them with pine needles and ribbon to boost the holiday spirit around your home and act as a lovely accent to your Christmas tree. Fit them with candles or flameless tea lights to kick it up a notch!
64. But Don't Cut Off Your Ear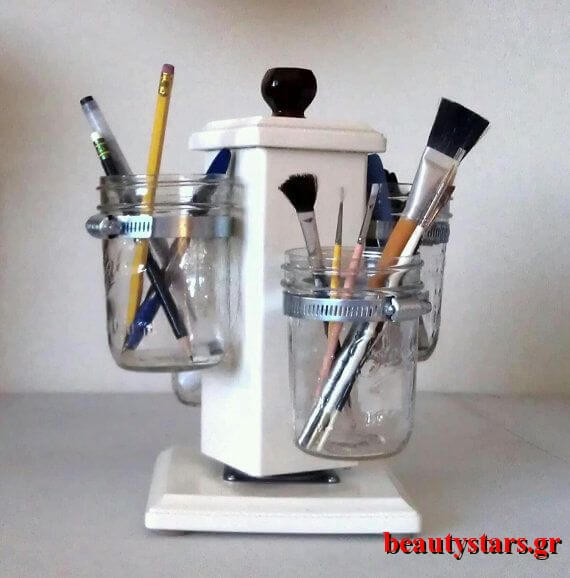 Get your loose pens and pencils off your desk and into extraordinary mason jar holders that sit on a swivel for added convenience.
65. Simple and Efficient Organizers for Everyday Use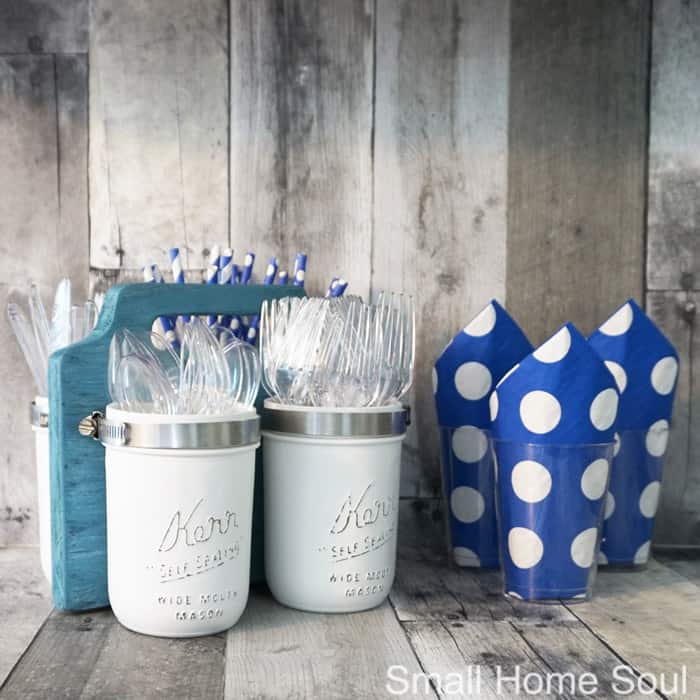 Take your next function to the next level by designing your own practical and convenient storage solutions out of your old mason jars; you can be as creative as you'd like and choose your colors to match your party theme!
66. Garden Lights for Garden Delights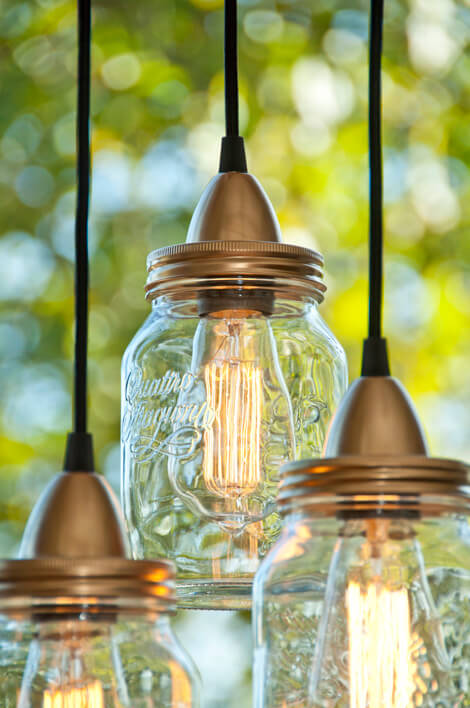 Create a wondrous outdoor atmosphere by strategically placing your light-bulb fitted jars over your gardens and furnishings.