The mason jar is a classic feature of farmhouse décor. It is so versatile, any flower lover can find beautiful ways to use it in flower arrangements. These arrangements take the simple mason jar and elevate it to new heights.
29 Quick DIY Mason Jar Flower Arrangements that are Stylish and Inexpensive
Many of these jars are painted, whether it's with acrylics or spray paint. Acrylics give a charming matte look while spray paint can give a beautiful shine. Painting Mason jars helps them stand out from arrangements in plain glass.
Some of these ideas present Mason jars that have been painted in trendy ombré color arrangements. Others have bright, glossy gold paint with glitter accents. Spray painted jars are more durable than acrylics, so be careful when filling and using them. If your jar has acrylic paint inside, be sure you don't put water in it.
Sometimes making a standout flower arrangement is as easy as tying on a pretty bow. Burlap and wired ribbon bows are featured in these photos. For a unique and charming look, try a wide burlap wrap with a buttoned bow.
Some of these jars are used to create wall décor. Simply add a metal ring to any board and set the jar inside. You can hang your fresh flower arrangement anywhere, but they are especially pretty on the front door as a welcome sign.
1. Easy Lavender Flower Painting Idea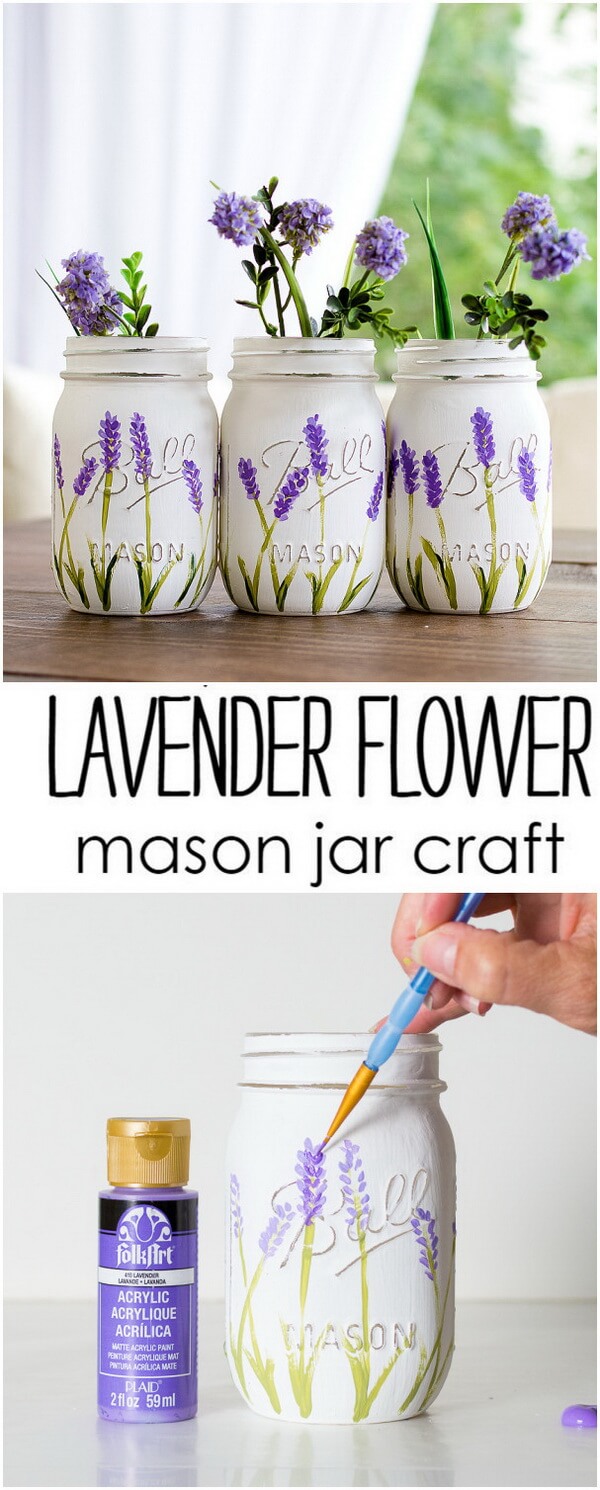 2. Fill Mason Jars with Glitter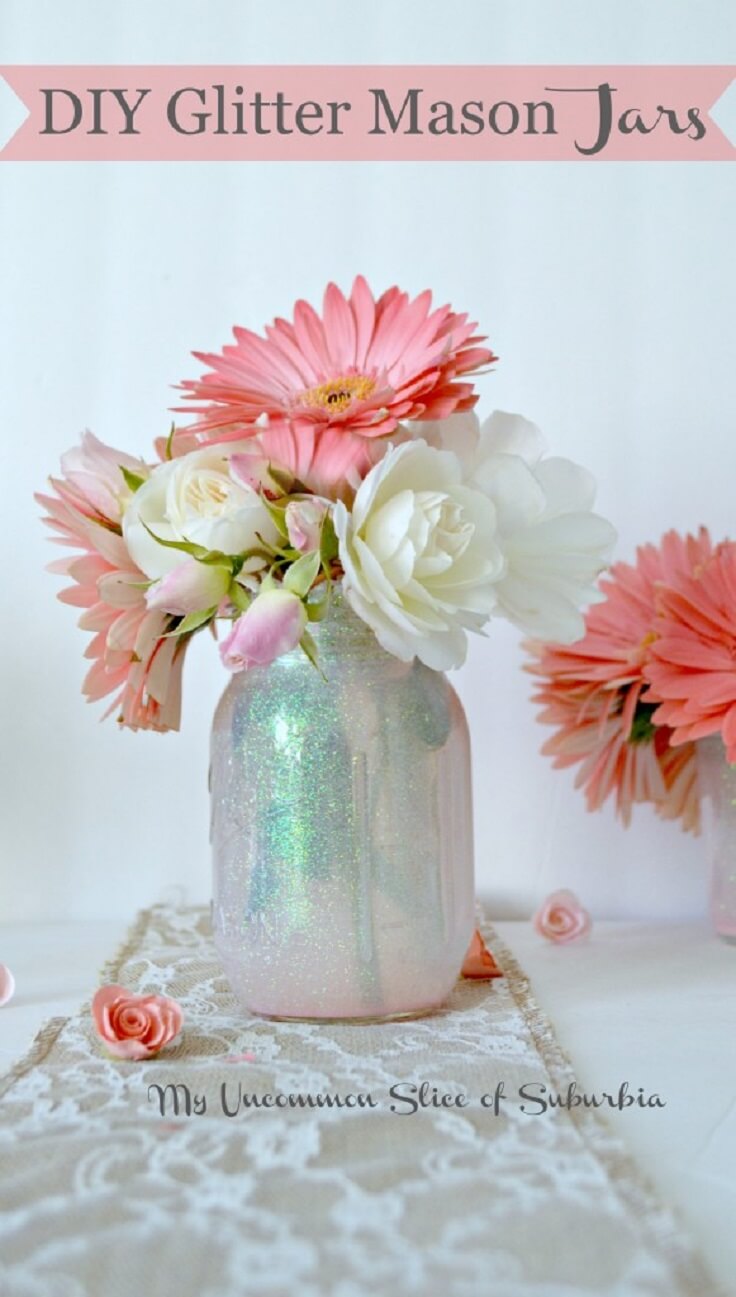 3. White Paint Inside and Chalkboard Labels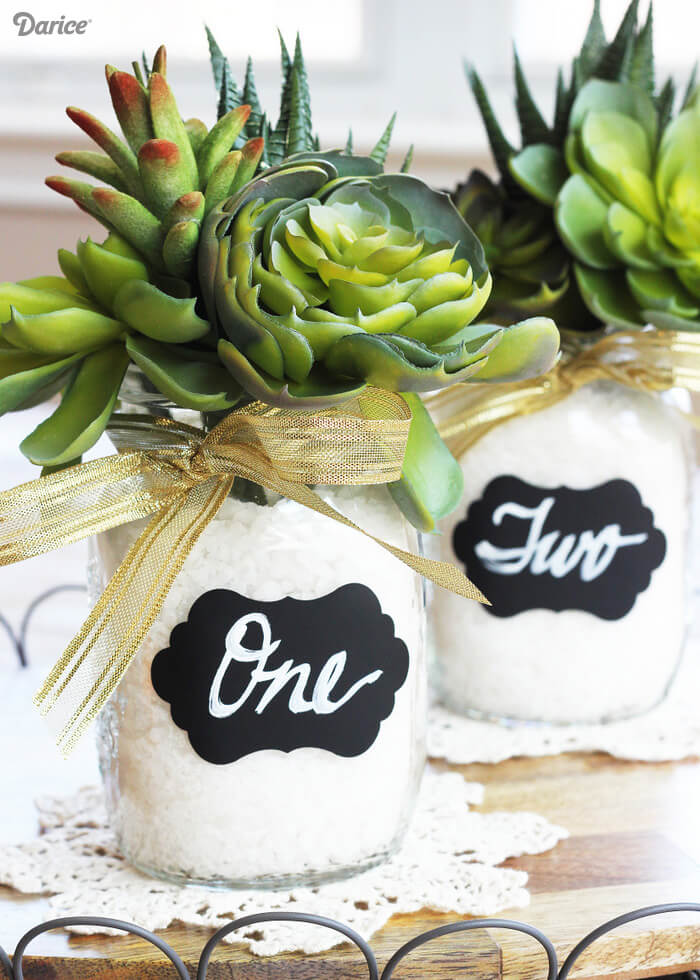 4. Wide Lace and Ribbon Bands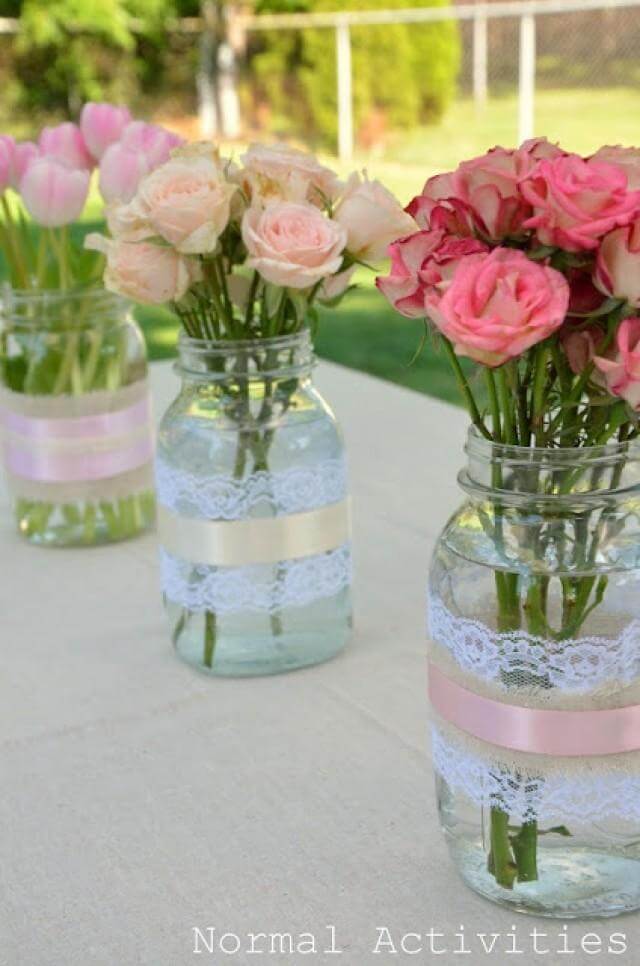 5. DIY Ombre Jars with Acrylic Paint

6. Farmhouse Style DIY Mason Jar Flower Arrangement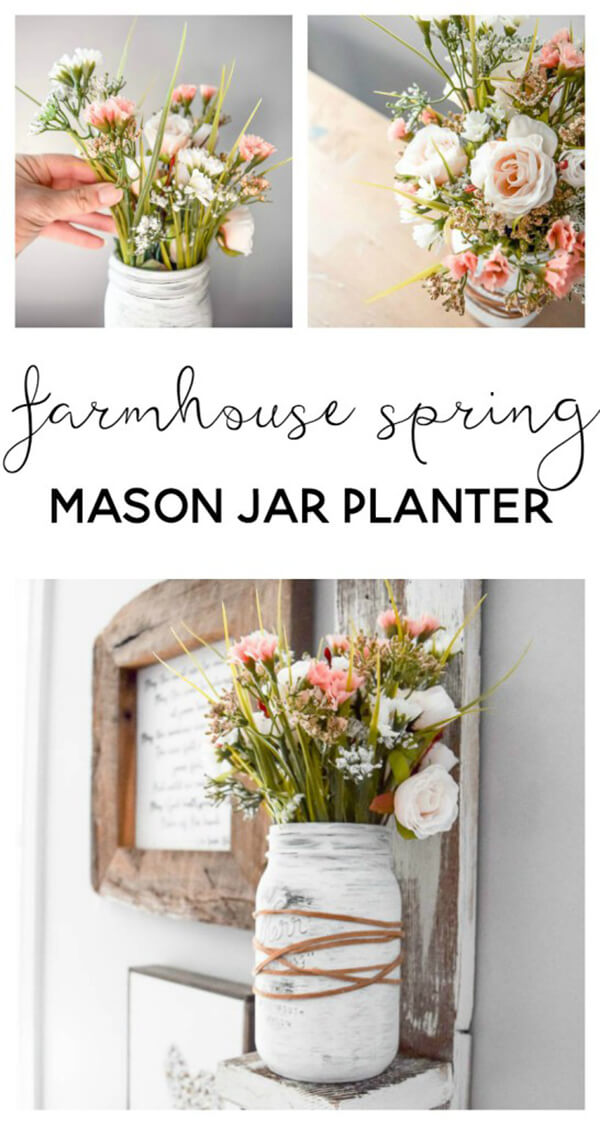 7. Whimsical Leprechaun and Burlap Vase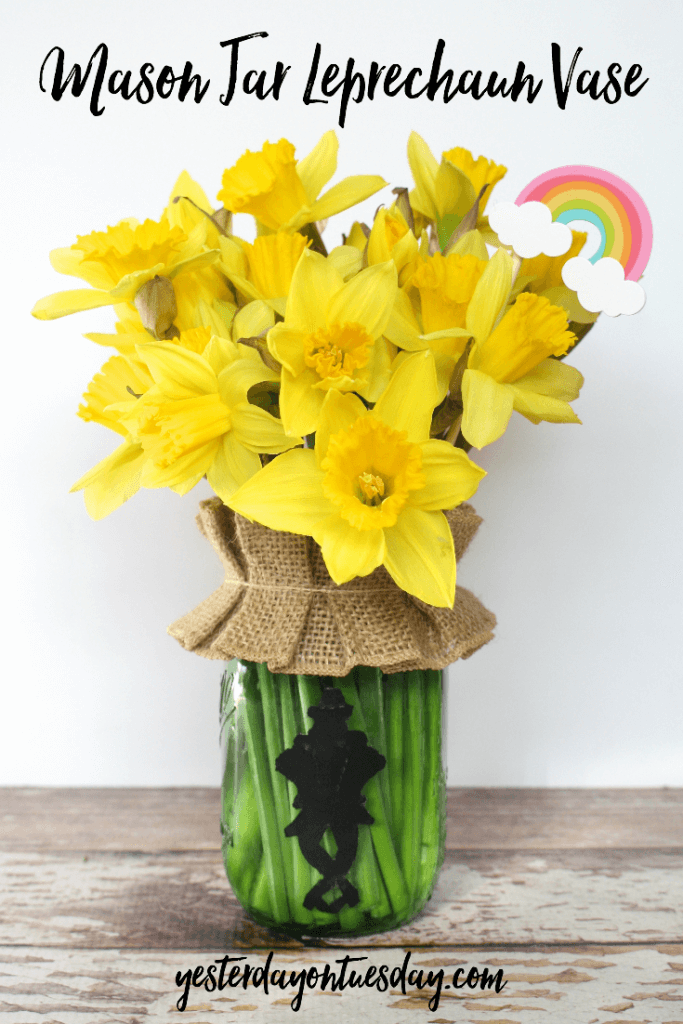 8. Pretty Flower Filled Mason Jars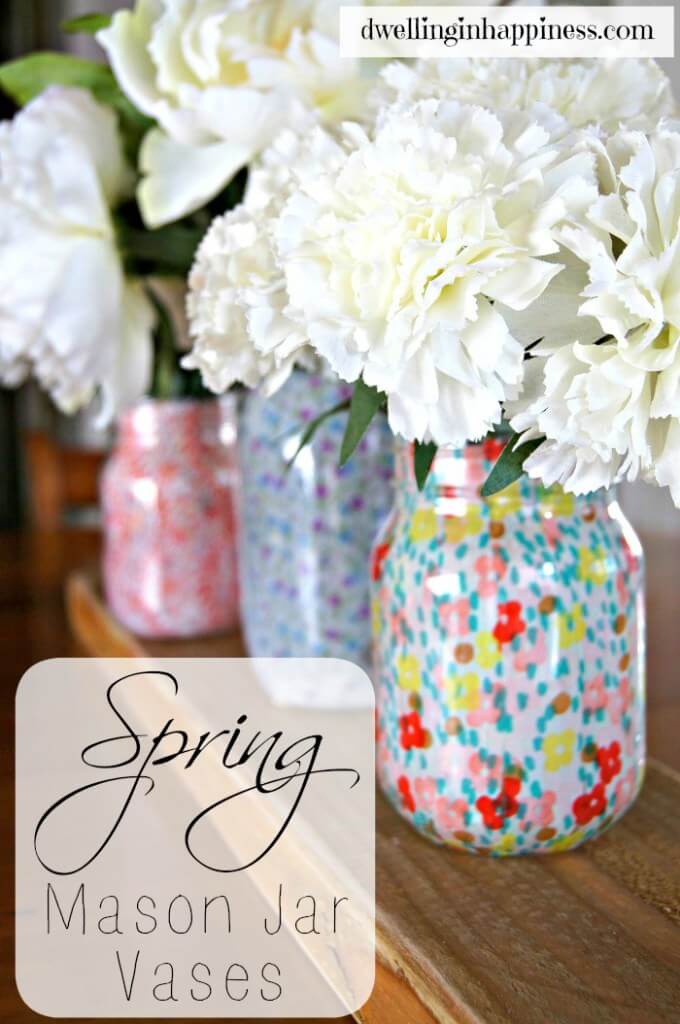 9. Painted White Mason Jars with Burlap

10. Mason Jars Speckled Like Robin's Eggs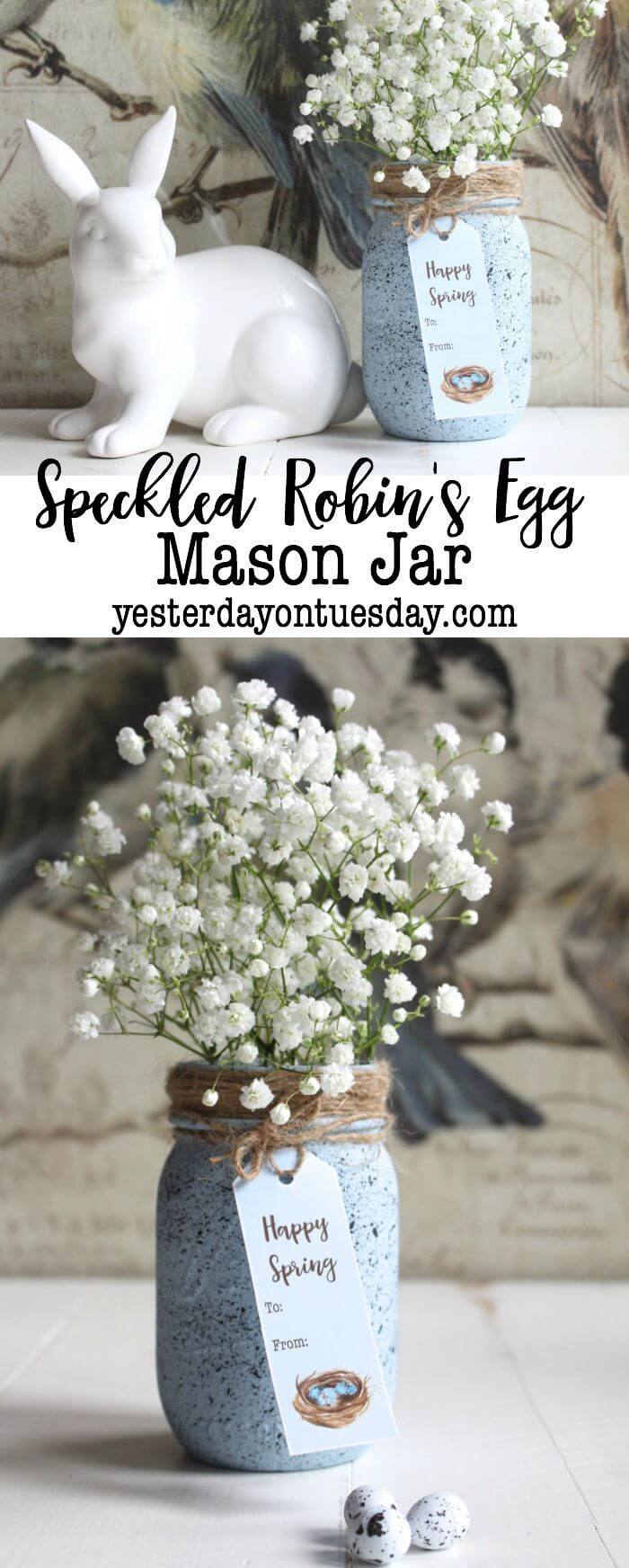 11. DIY Mason Jar Flower Arrangement with Seaglass Paint

12. Lovely Mason Jars with Rustic Burlap Accents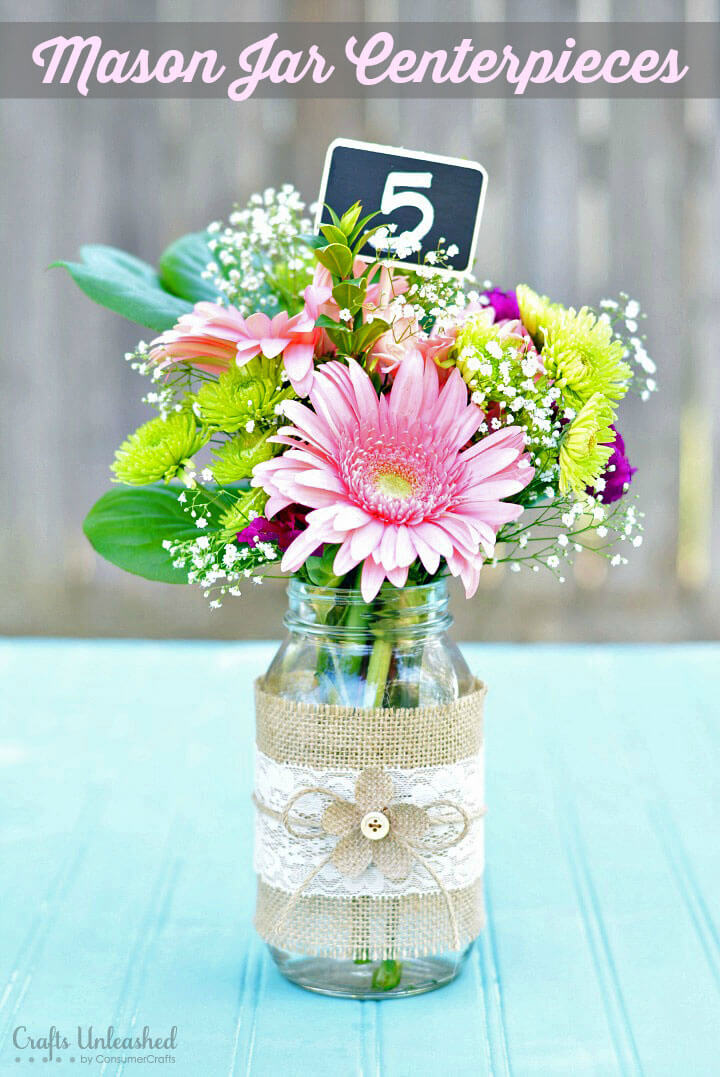 13. DIY Mason Jar Flower Arrangement in Pastels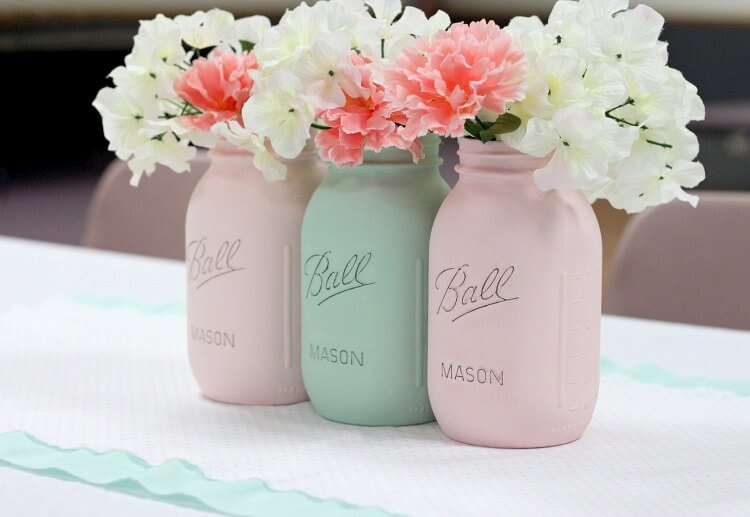 14. Plant Herbs in Mason Jars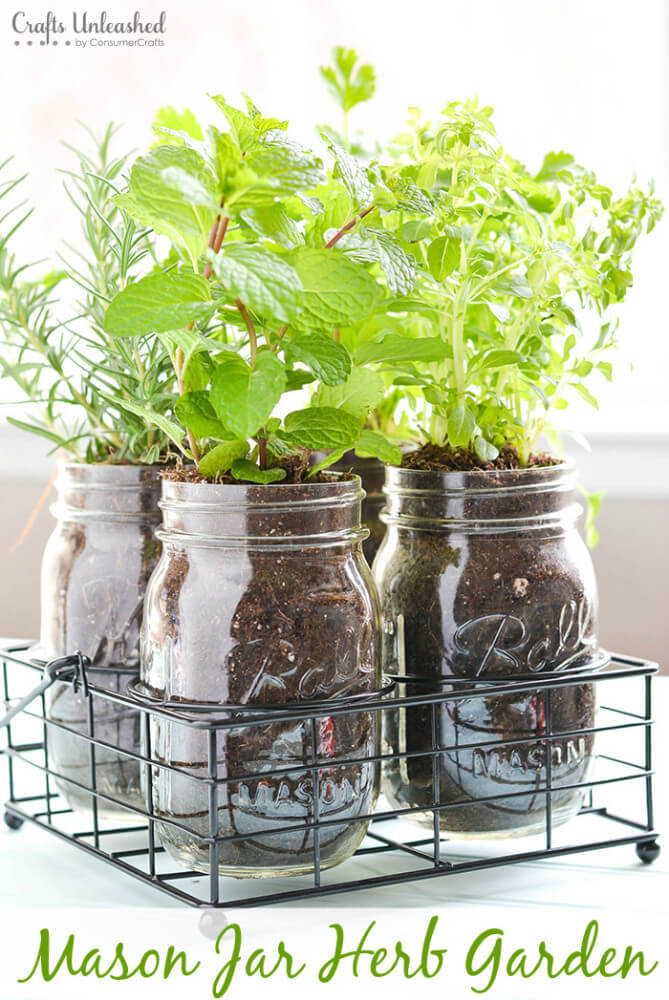 15. Golden Mason Jars with Glitter Bases

16. Simple Mason Jar Wall Vases

17. Mason Jars with Pretty Ribbon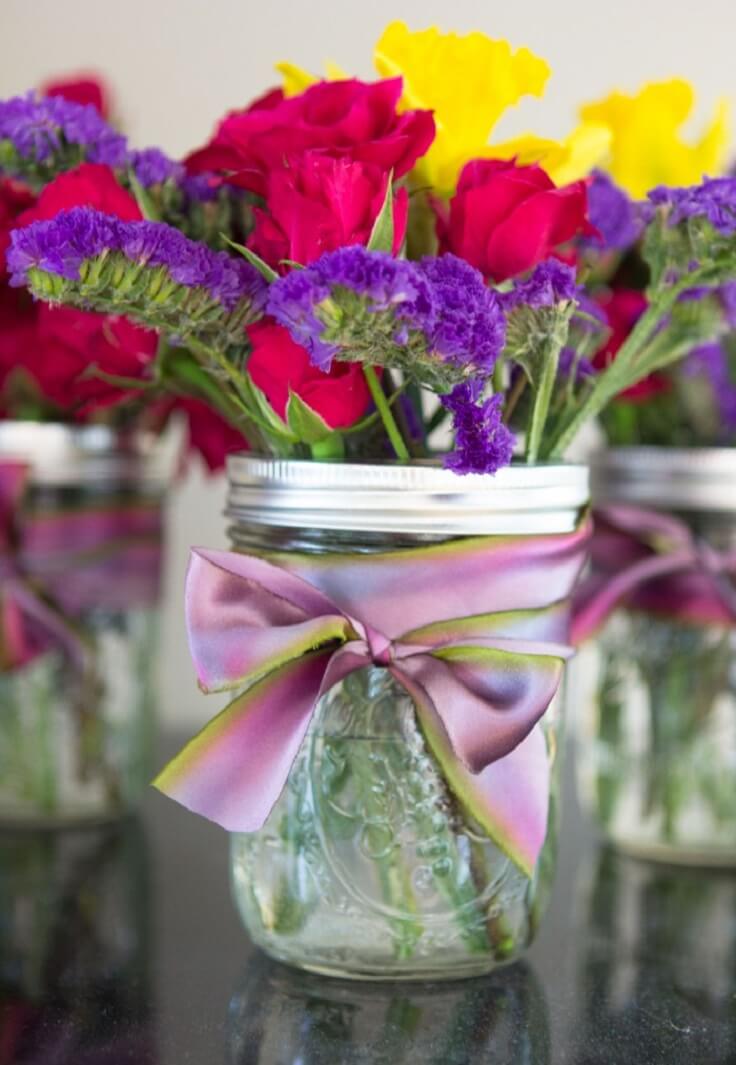 18. Pastel Mason Jars in a Wooden Tray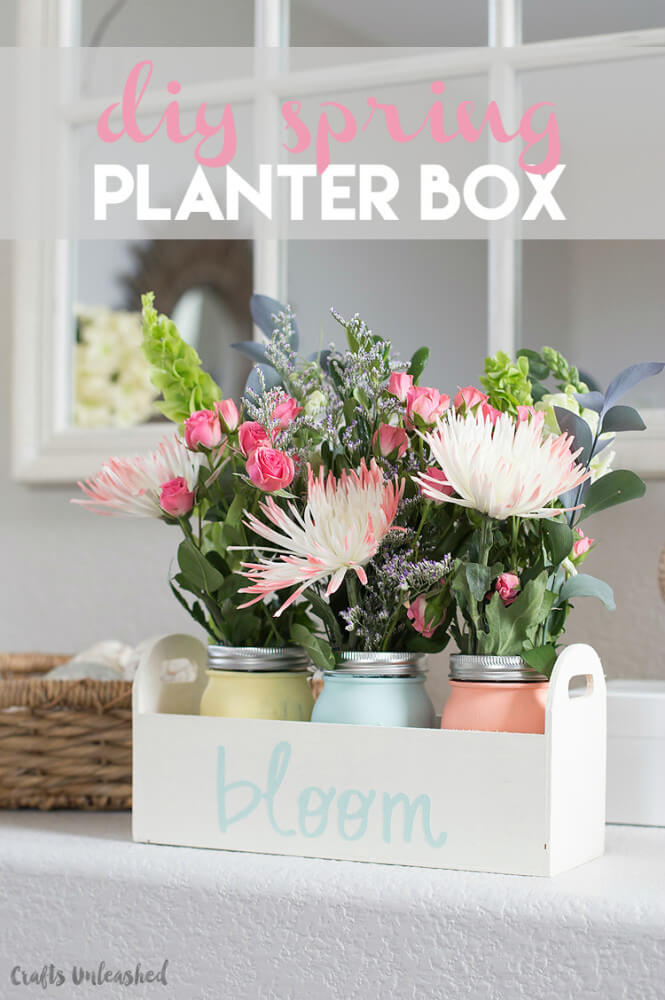 19. Green Mason Jars with Flower Frogs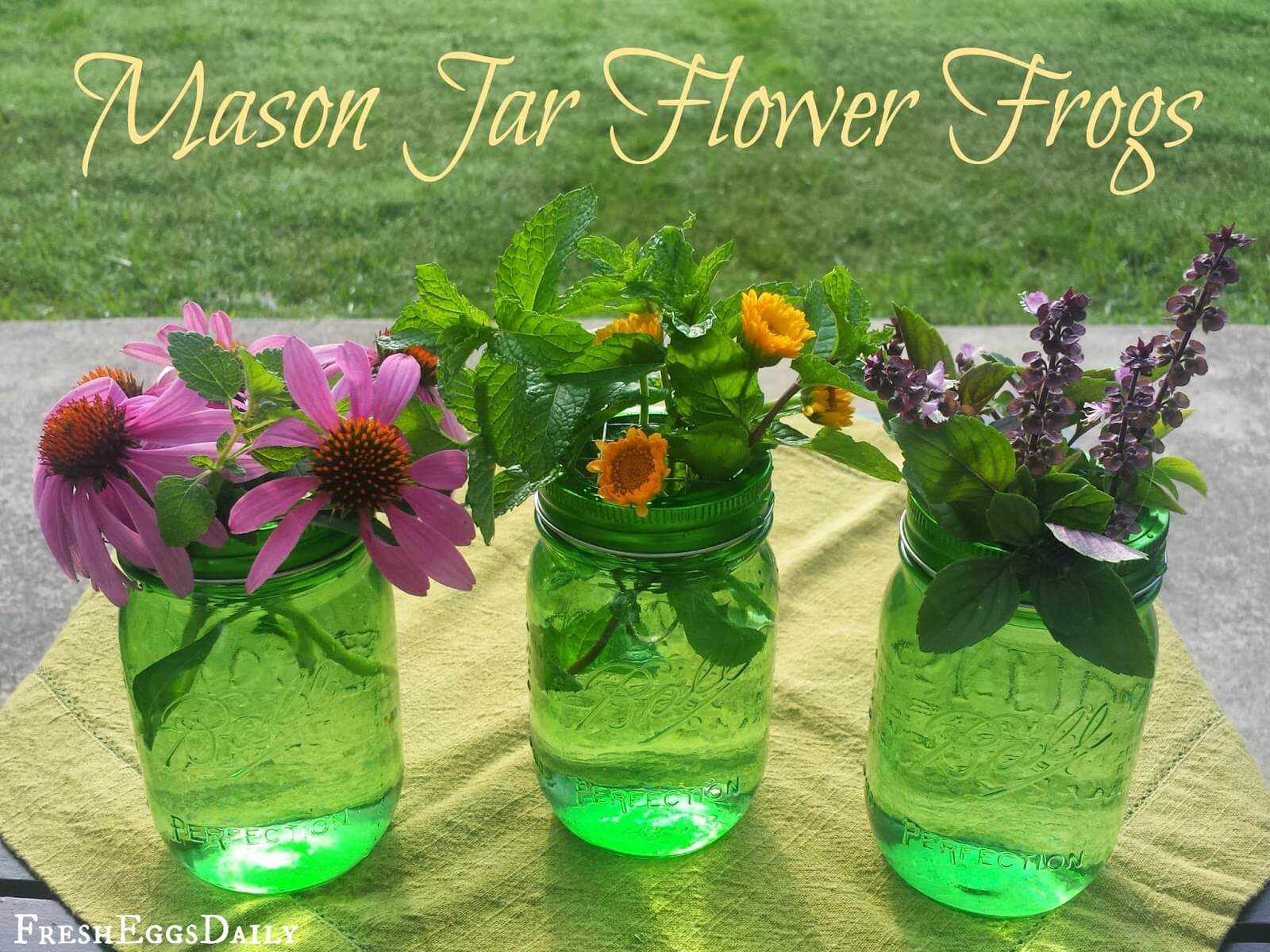 20. White Mason Jar Hung on a Board

21. Basic Mason Jar with Burlap Bow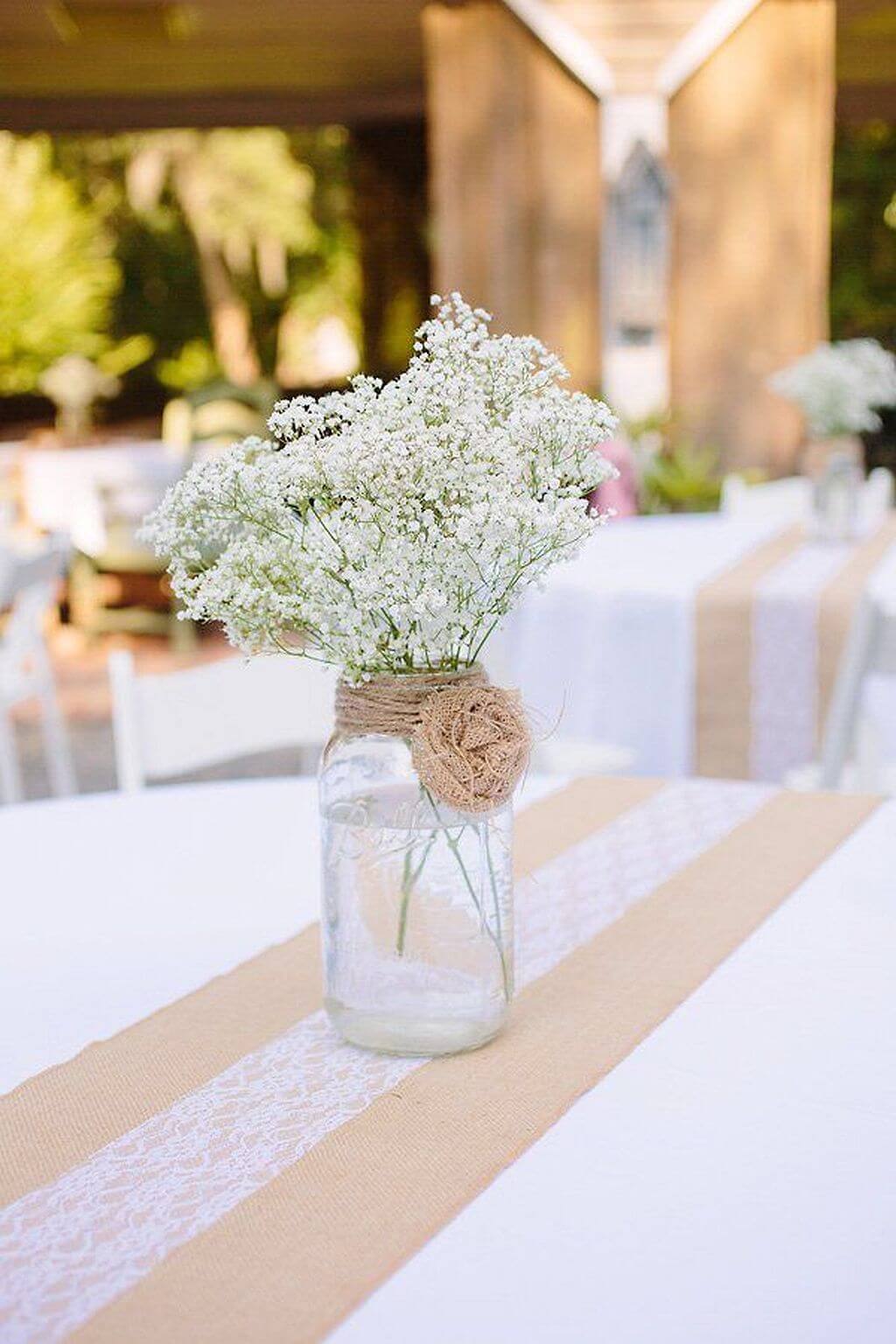 22. Spray Paint Mason Jars Gold

23. Tie Charming Burlap Bows on Mason Jars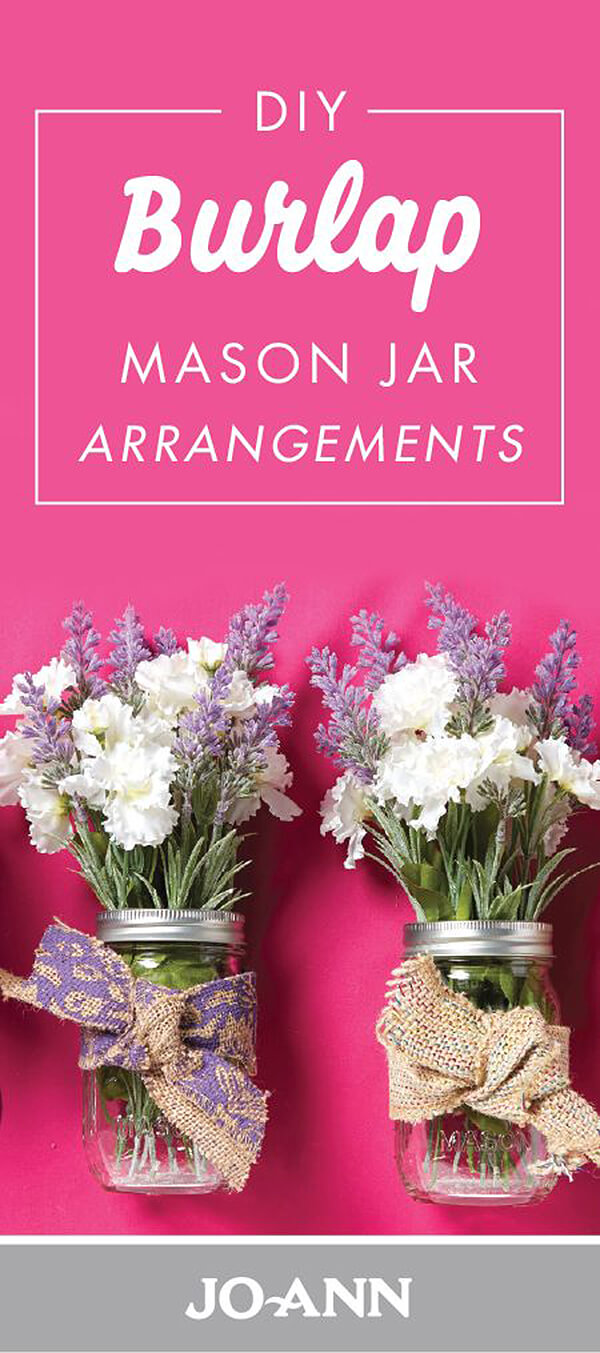 24. DIY Mason Jar Flower Arrangement with Blooming Roses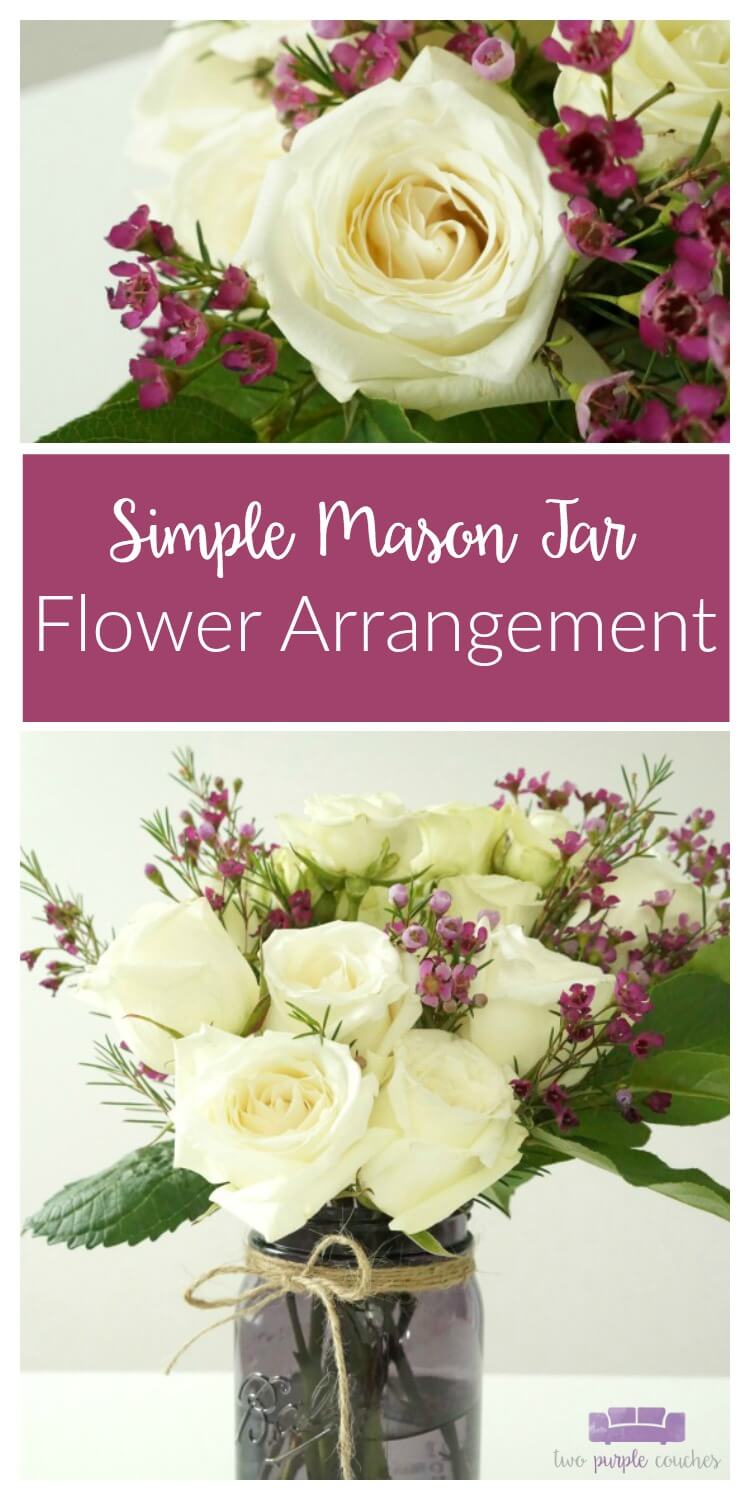 25. Mason Jar Arrangement with Raffia Bow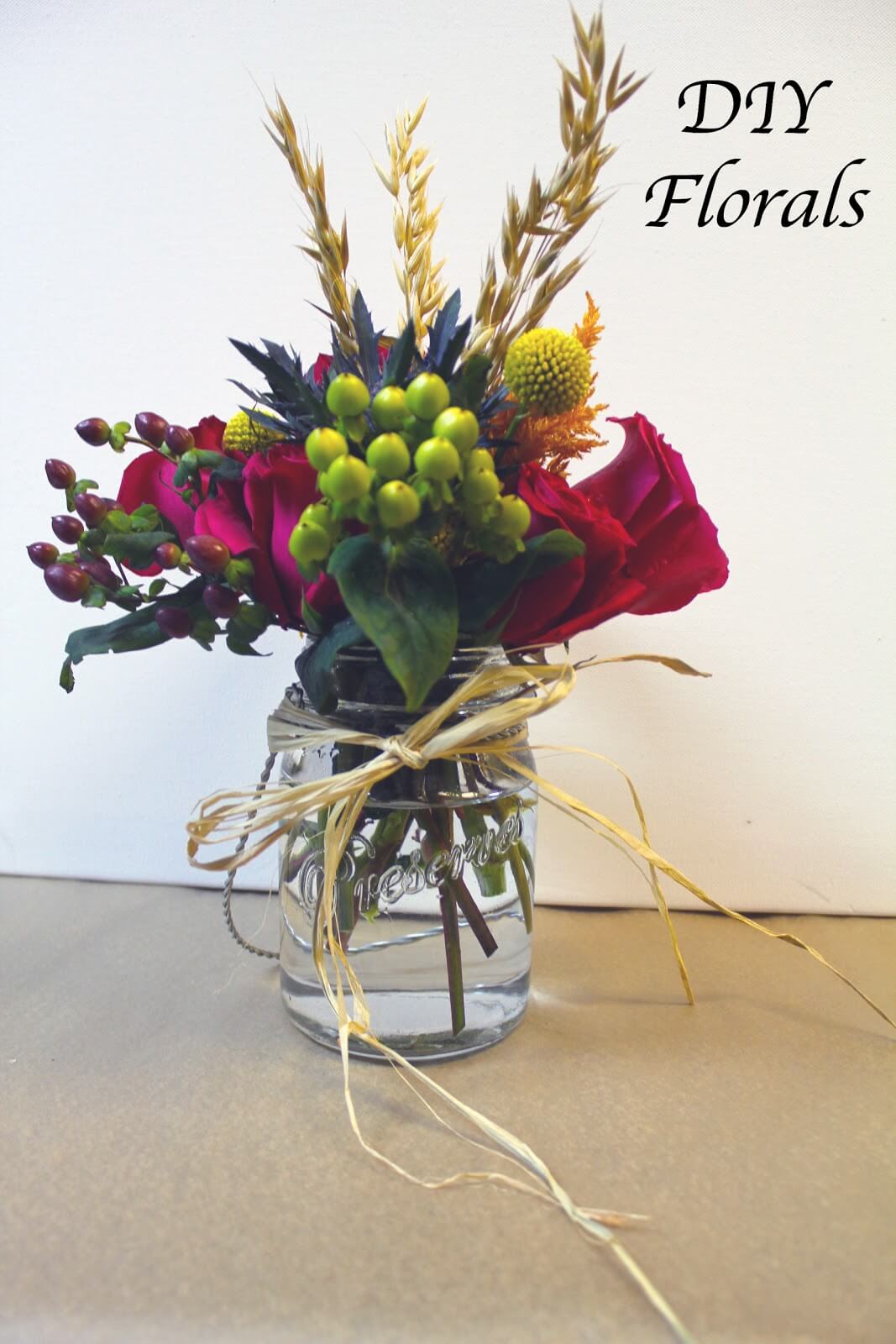 26. Match Your Flowers with Custom Candles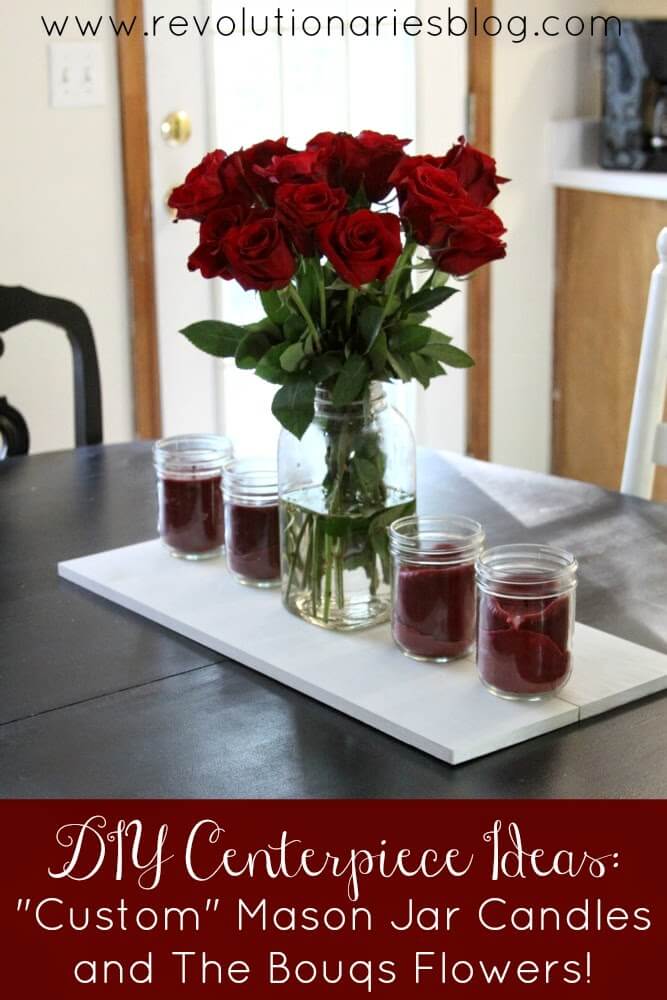 28. Lovely Ombre Mason Jar with Hydrangeas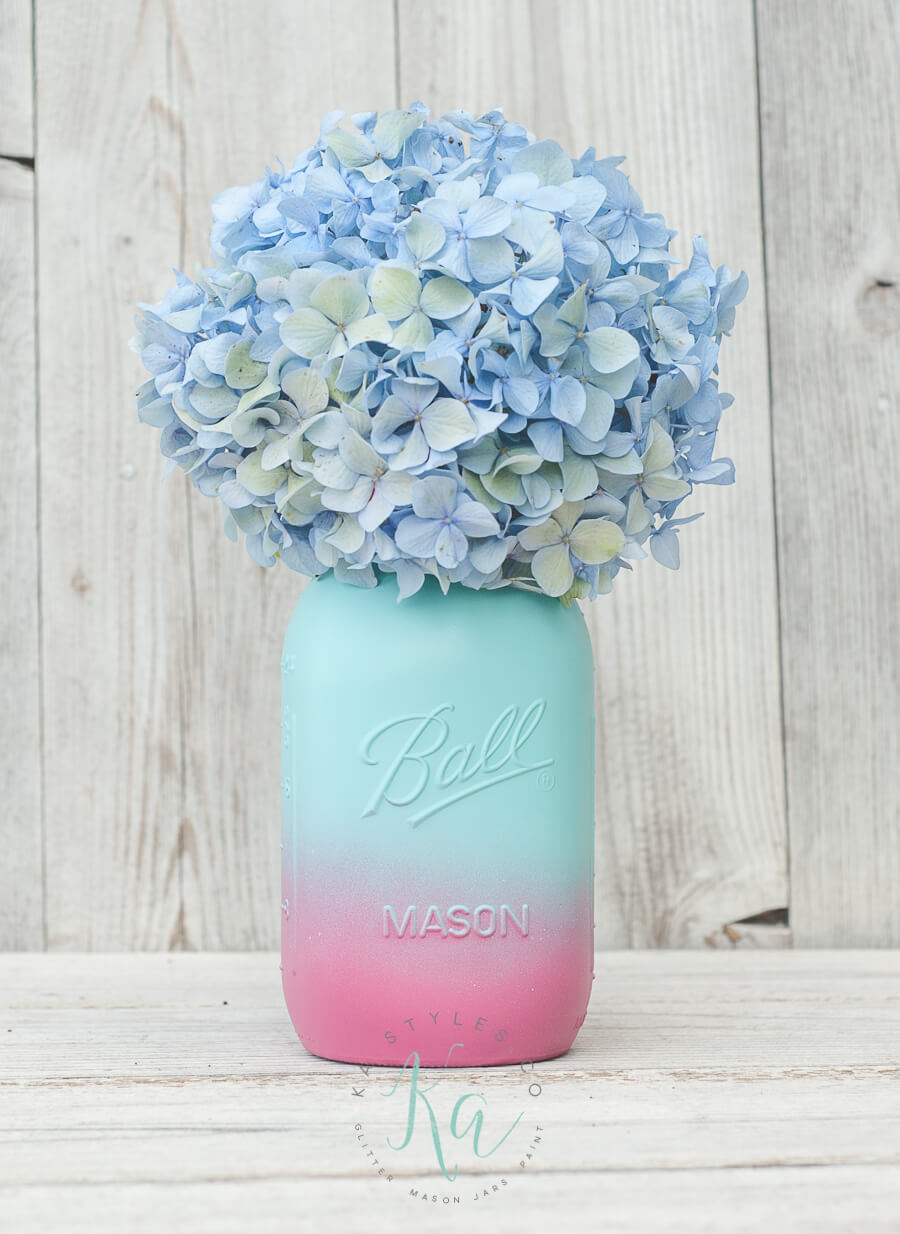 29. Mason Jar Flowers on a Welcome Sign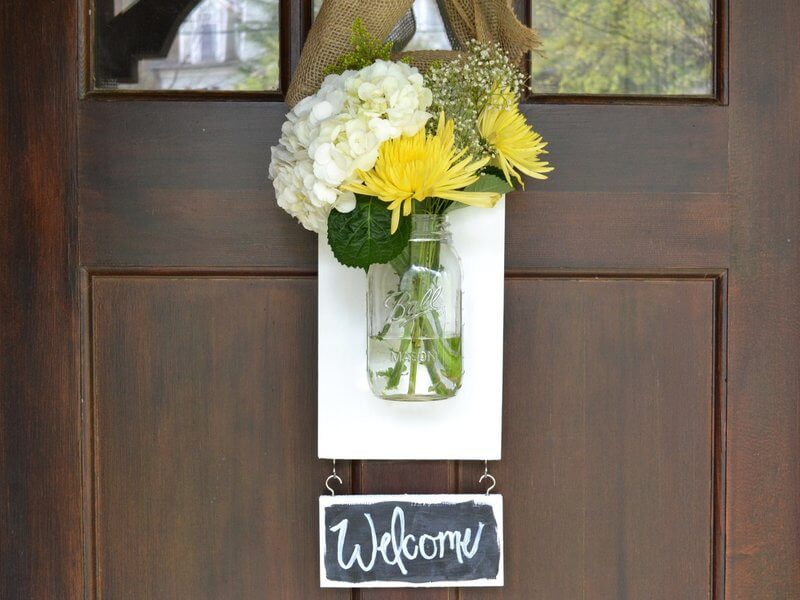 Our Favorite Outdoor Decor Pots and Planters to buy on Amazon