A well-placed mirror can be an powerful asset to any room. Mirrors are known for making a space seem larger and more open, but mirrors can also be used to distribute light, emphasize colors or artwork on adjacent walls, and enliven rooms that do not have windows.
29 Unique DIY Mirror Ideas to Light Up Any Room

Best of all, mirrors are pretty easy to come by. People are always seem to be getting rid of them, and they can be purchased almost anywhere at a relatively low cost. Basic mirrors can be picked up from antique stores, garage sales, the "free" listing on craigslist, or from your standard big box store. A boring, basic mirror the risk of looking cheap, while a high-end mirror might be out of your price range.
With a little ingenuity, you can create DIY mirrors that are both good-looking and friendly to your pocketbook. You can transform these simple, easy-to-find items into personalized decorative pieces that suit your home. Revamp a vintage mirror for a sleek minimalist look, use reclaimed items to achieve a rustic feel, or use household items to create fun decorative pieces. DIY mirrors might be just what your house needs to feel like home.
1. Rustic Mirror Created with Clothespins

2. Classic Mirror in a Distressed Frame

3. Decorated Gemstone Mirror

4. Sleek Geometric Mirror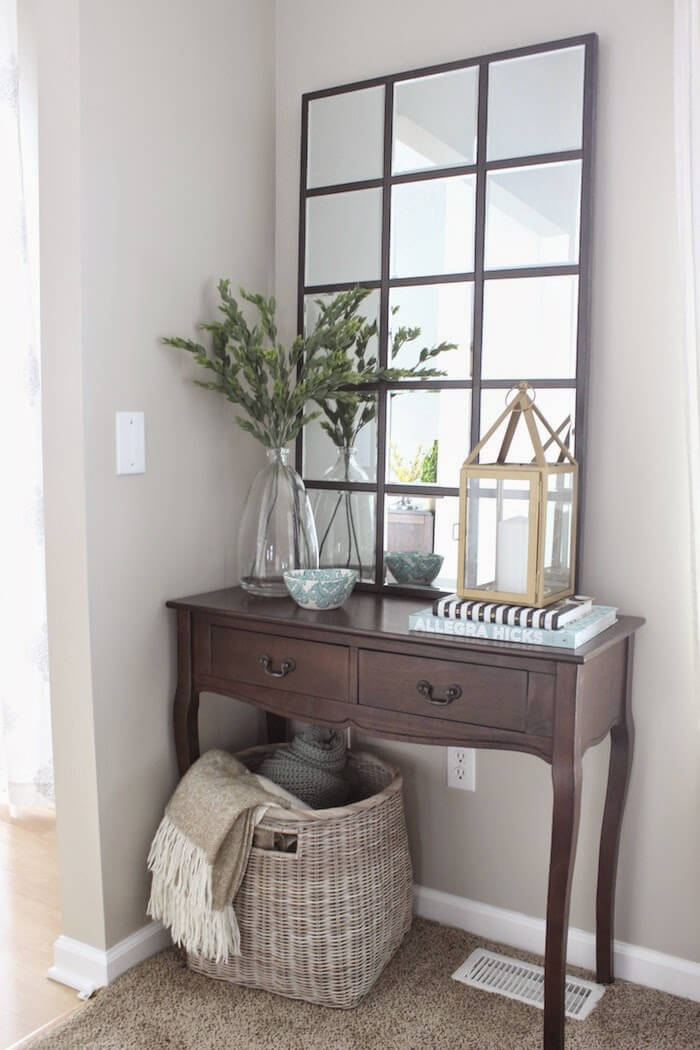 5. Adorable Seashell DIY Mirrors

6. DIY Sunburst Mirror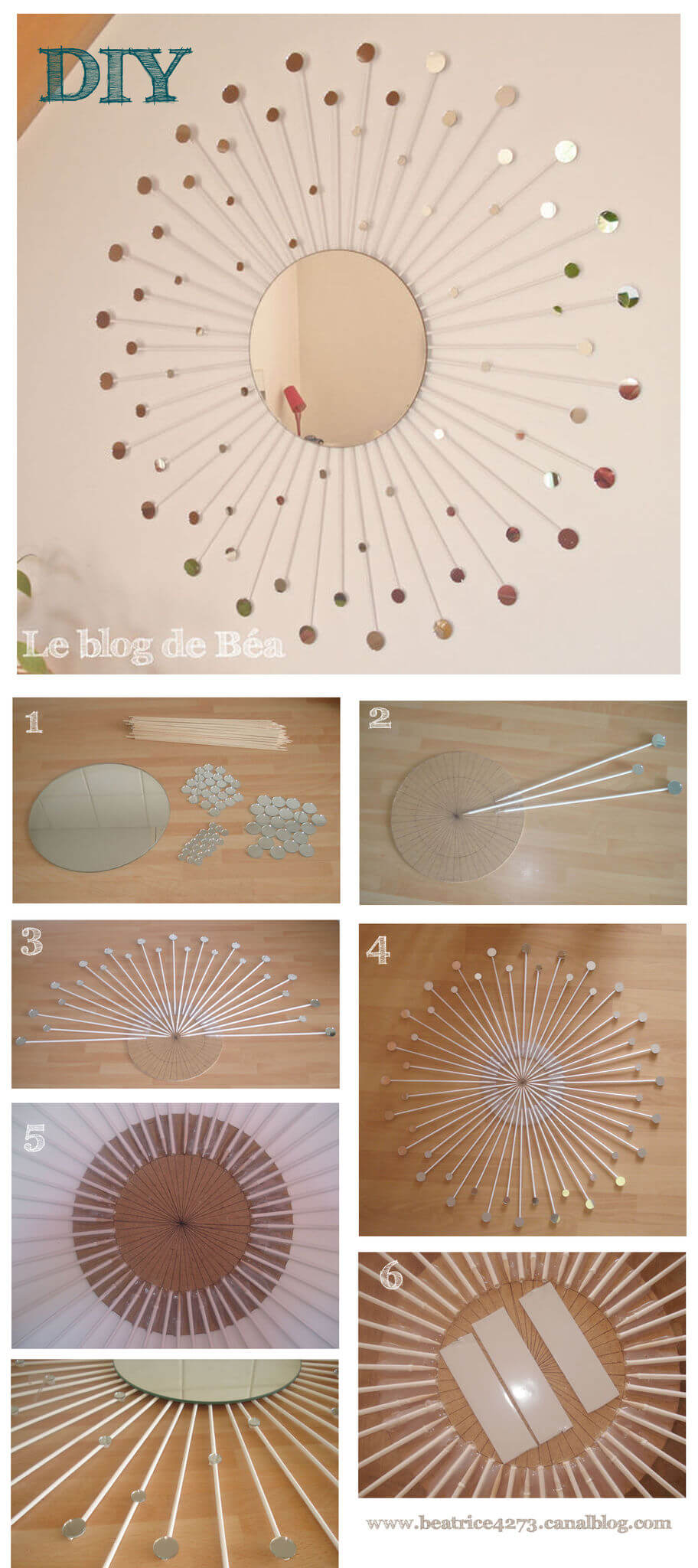 7. Classic Full-length Mirror Set in Wood

8. Raw Amethyst Framed Mirror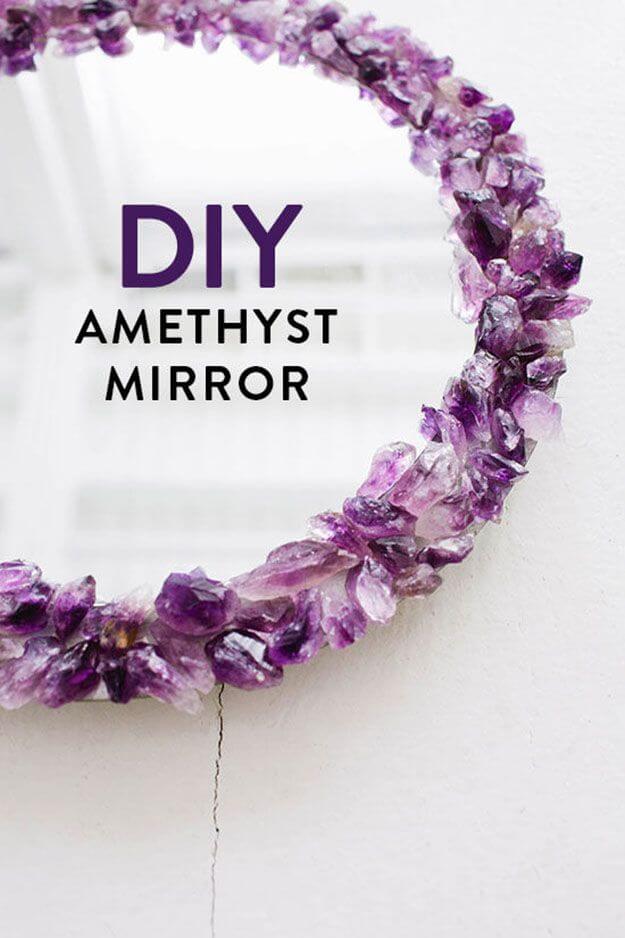 9. Living Mirror with Succulent Plants

10. DIY Mosaic Mirror with Abalone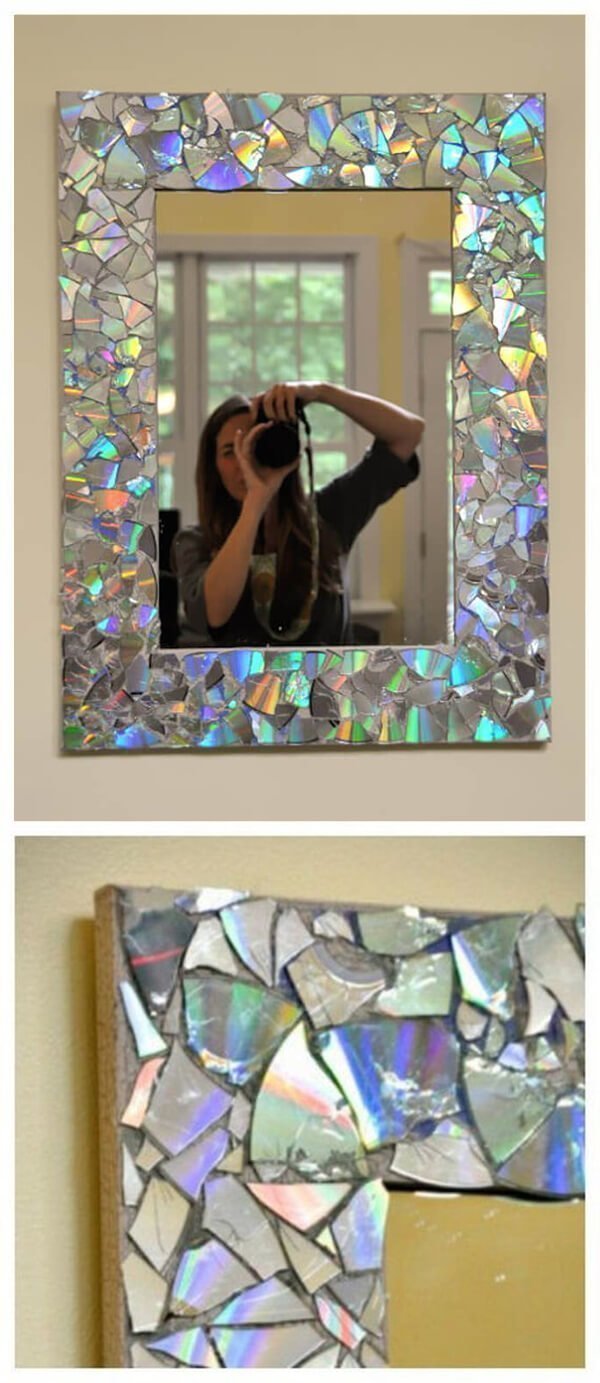 11. Sweet Floral Wreath Mirror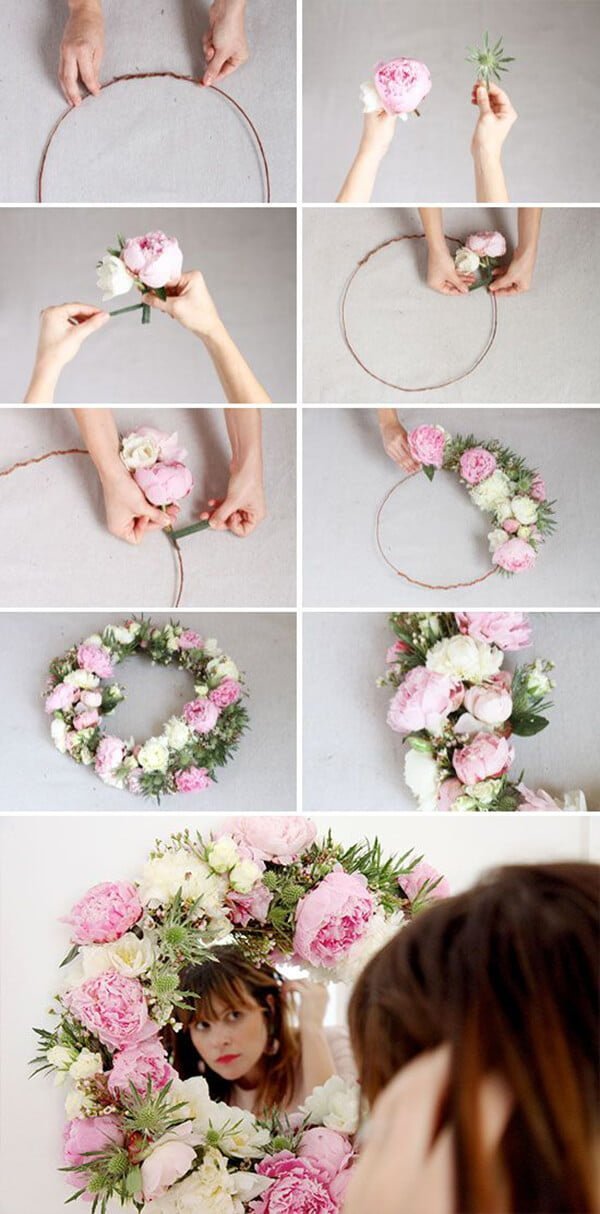 12. Farmhouse-style Bathroom Mirror

13. Rustic Mirror Framed by Twine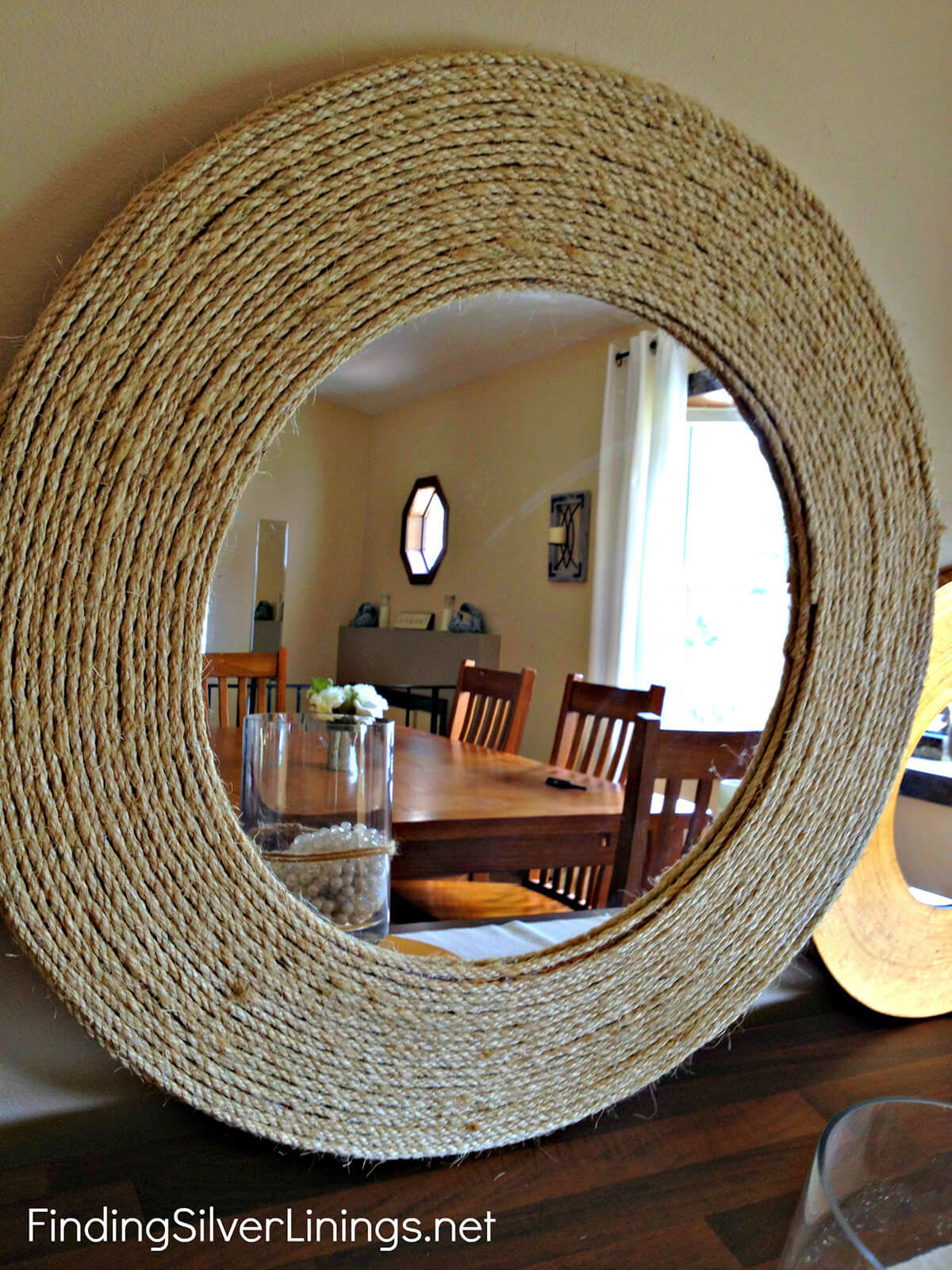 14. Sleek and Simple Bathroom Mirror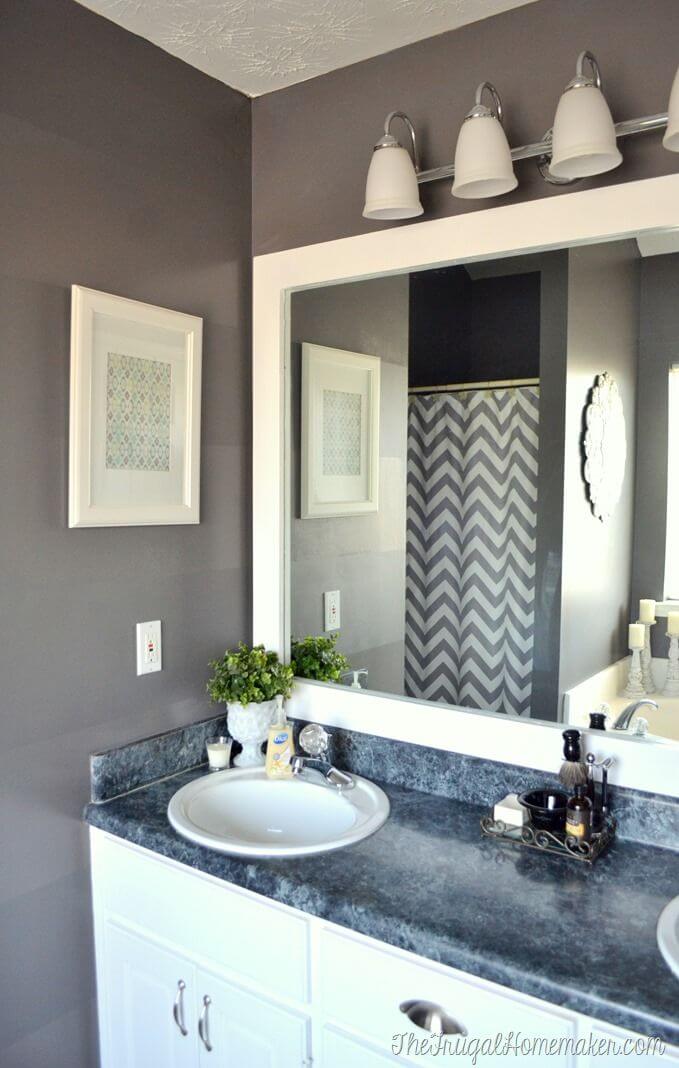 15. Small Geometric Mirror with Metallic Trim

16. Upcycled Vintage Tray Turned Mirror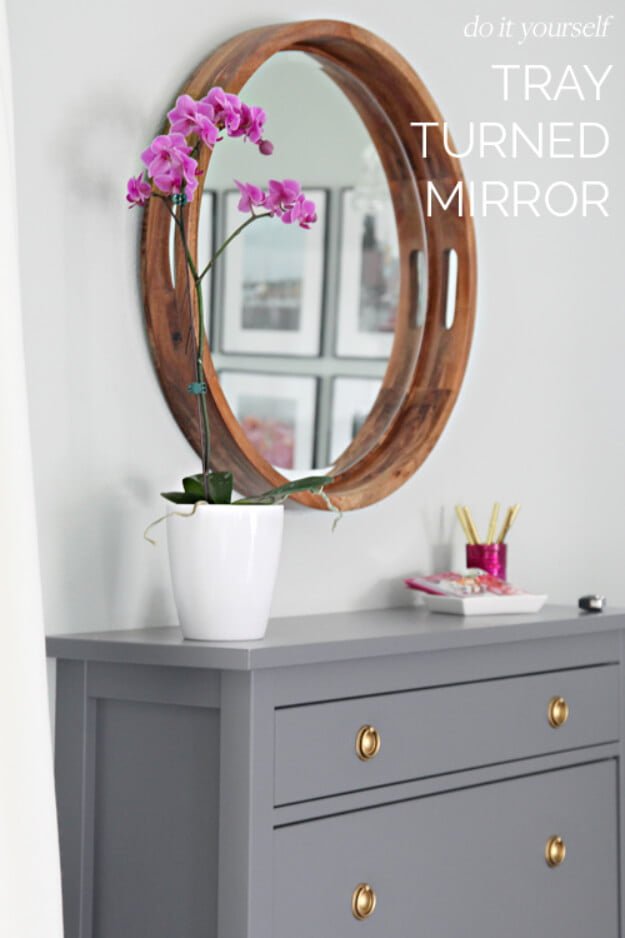 17. Charming DIY Sunflower Mirror Idea

18. Creative Ombre Beaded Mirror

19. Cute Mirror Framed by Wine Corks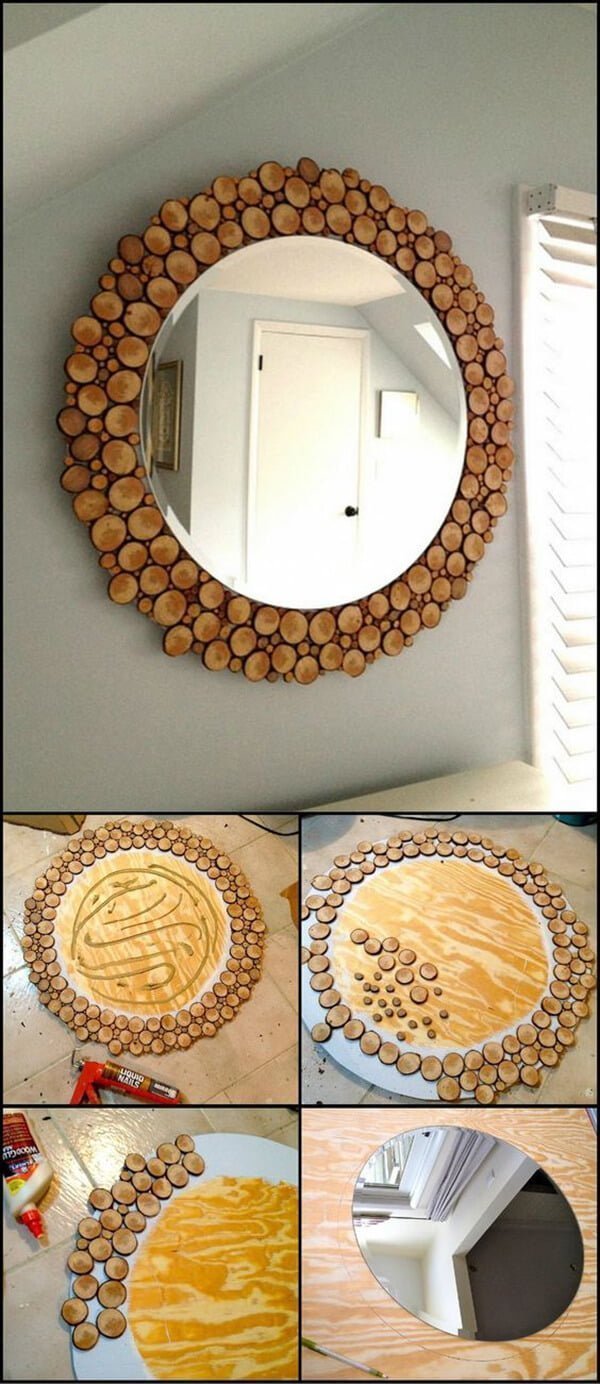 20. Sunburst Mirror with Reclaimed Driftwood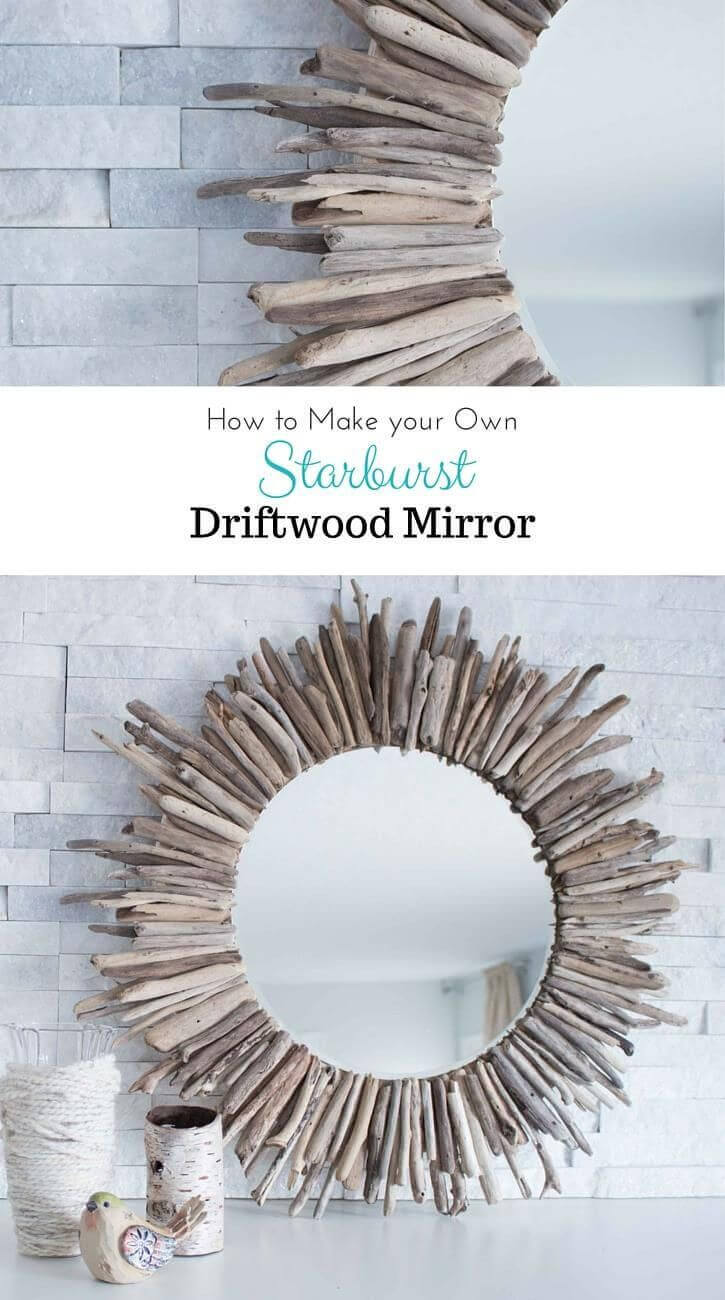 21. Distressed DIY French Windowpane Mirror

22. Stenciled DIY Metallic Mirror Frame

23. Antique-looking Trumeau Mirror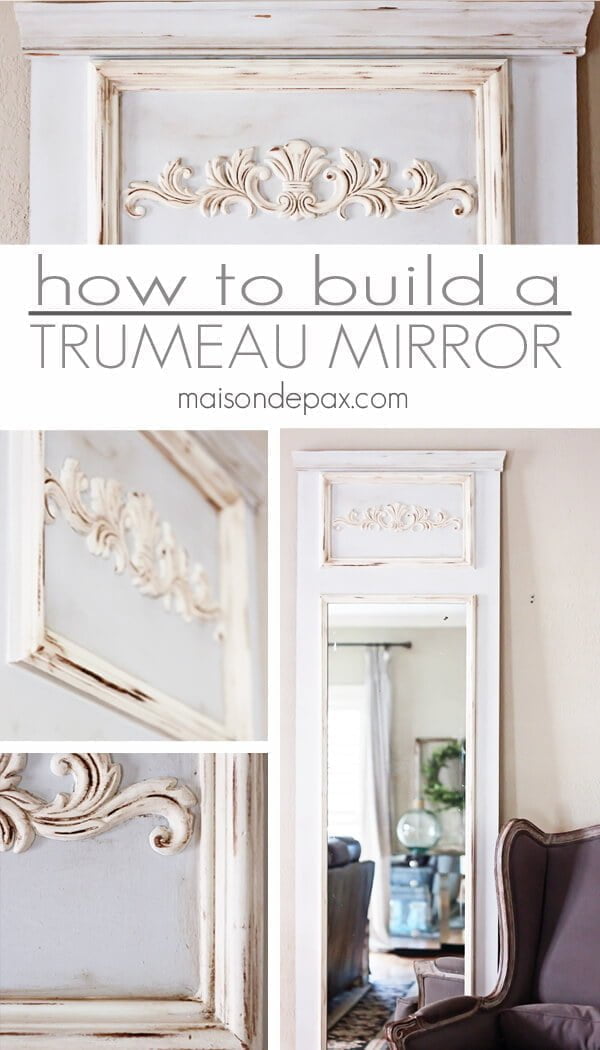 24. Simple Mirror with Floral Frame

25. Rustic Country Vibe Wooden Mirror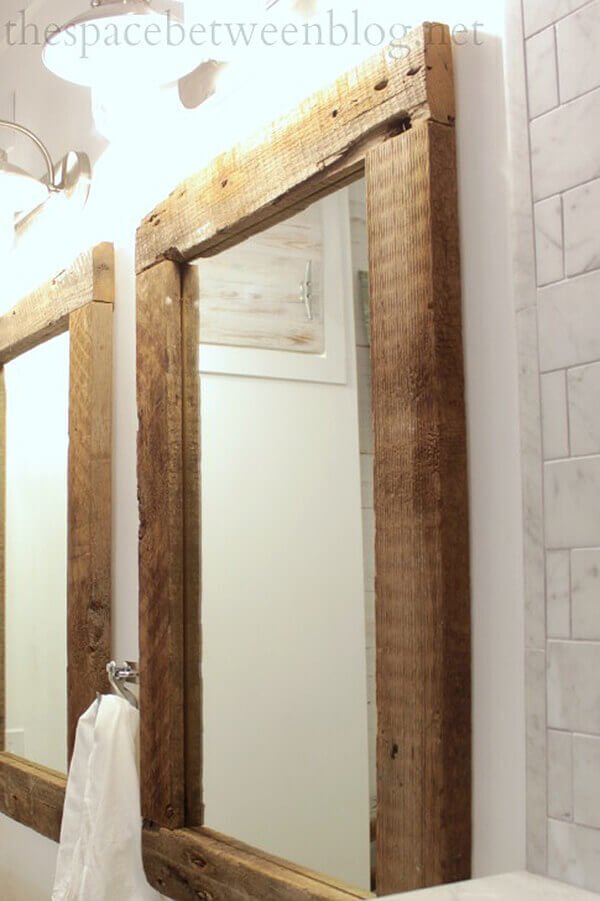 26. Beautiful Detailed Princess Mirror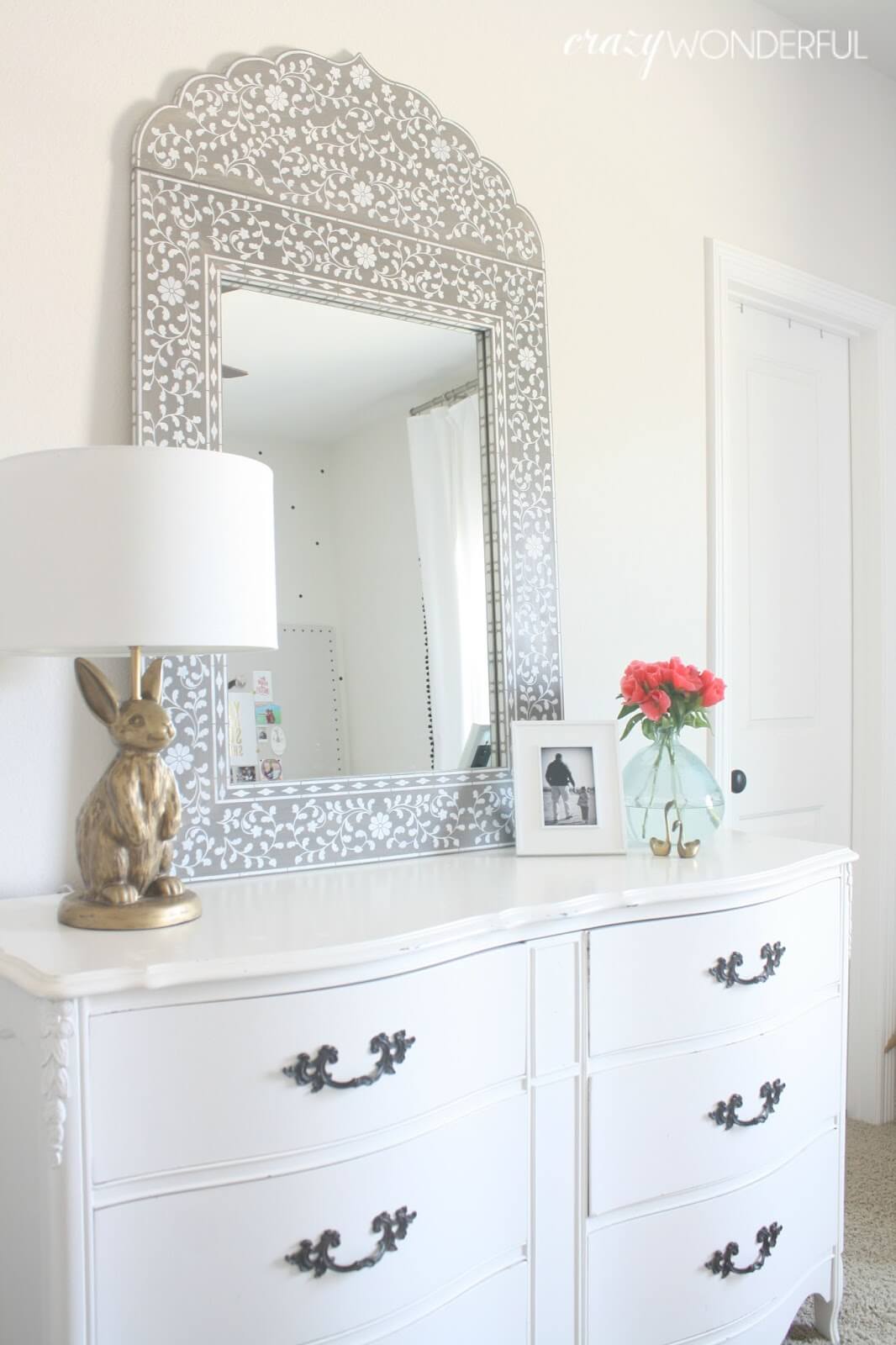 27. Repainted Mirror with Subtle Distressing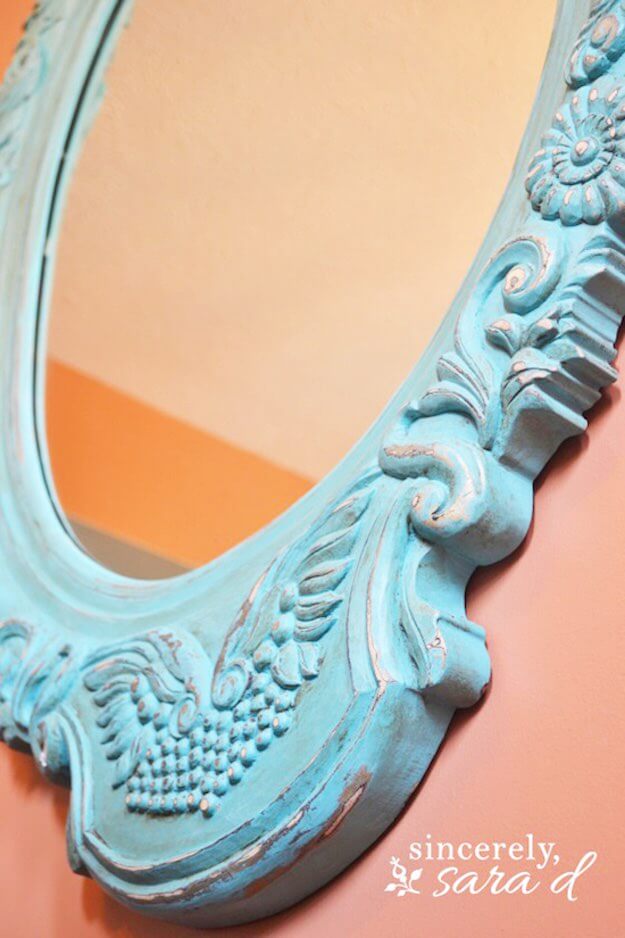 28. Rugged Wooden Mirror with Heavy Distress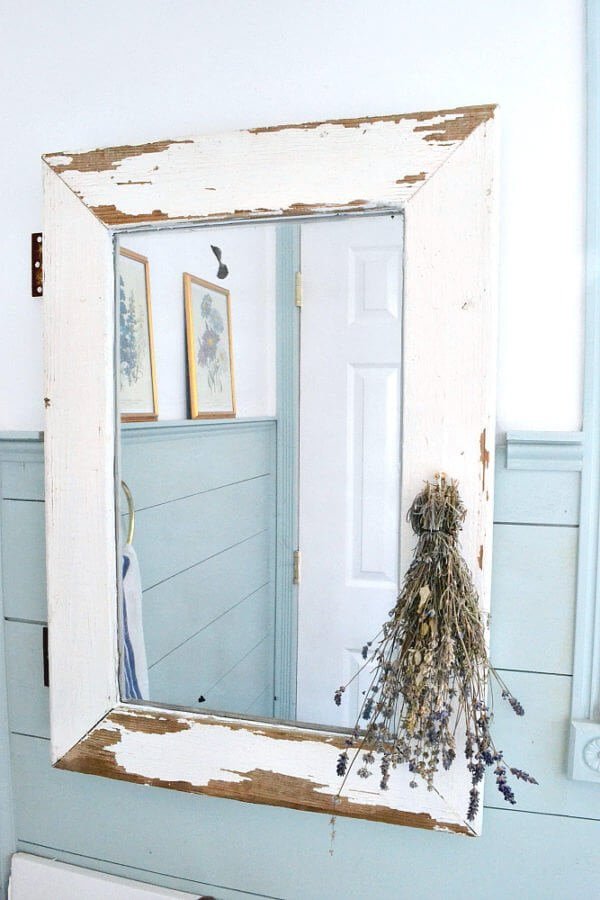 29. Sleek Circular Wooden Frame