DIY nautical décor doesn't have to be difficult. Using beachy elements like driftwood, shells, and rope, there are many creative ways to bring the sea to your home. The color palette of these DIY items tends toward ocean blue, white, and beige. Popular motifs include anchors, starfish, and fishnets. Wrapping items in a rope is another hallmark of the nautical style.
35+ Exciting and Cheap DIY Nautical Decor Ideas to Help You Sail Away
Making your own fishnets looks difficult, but it's much easier than you'd think. These fishnets cover everything from picture frames to lamp shades. They bring an authentic feeling of the sea to your home, even if you live nowhere near the beach.
One popular idea is to write cursive signs with glued rope. This is an easy and inexpensive DIY idea that anyone can pull off. Another novel way of bringing the nautical theme home is the use of authentic ship's hardware. This hardware can hold a shelf or be used as a towel holder in the bathroom.
Try the 39 DIY nautical decor ideas below and bring a fresh, invigorating feeling of the sea home with you. Many of these ideas are so easy to make, you can have them done in one afternoon.
1. Make a Sailboat with Wood and Fabric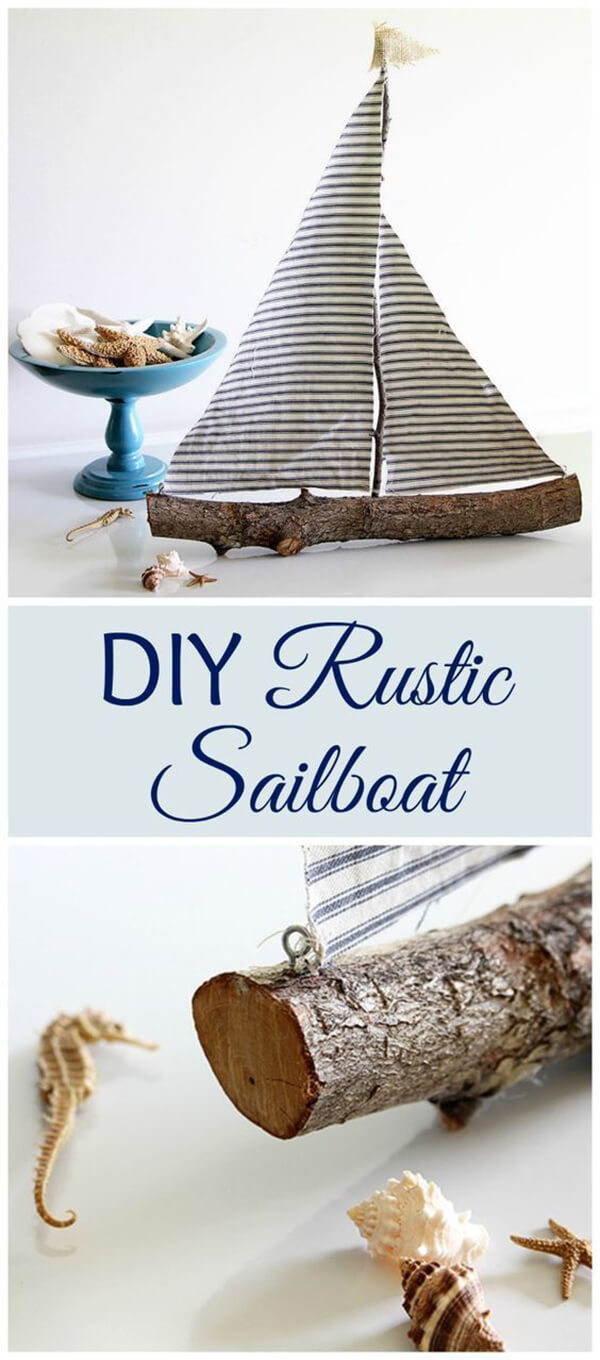 2. Stencil an Anchor on a Pallet Sign

3. Paint Old Bottles For A Beachy Look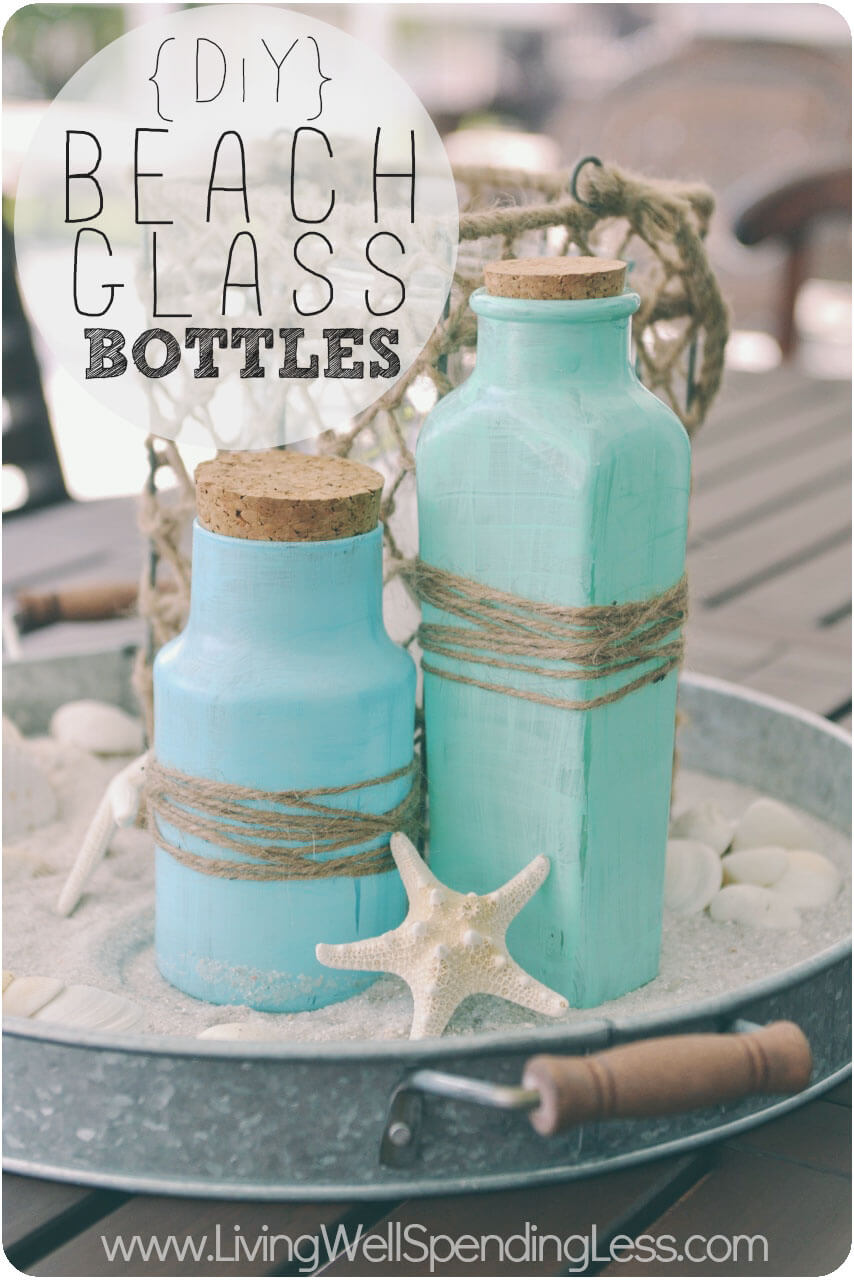 4. Wrap a Wreath in Burlap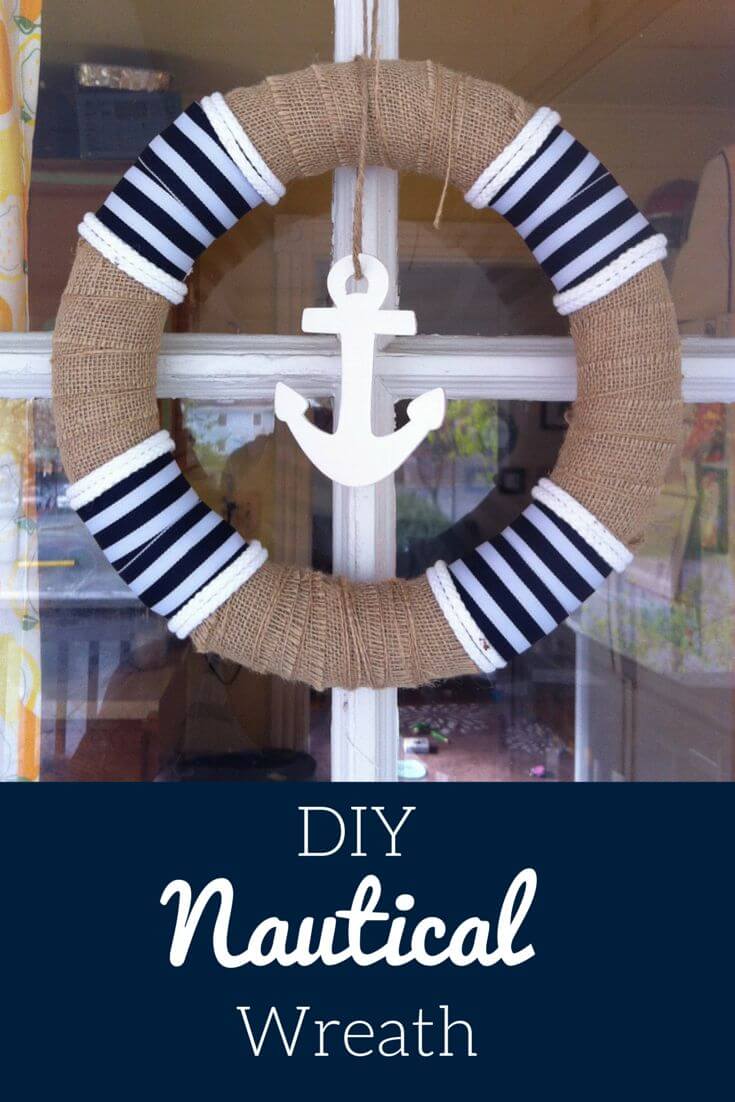 5. Clever Idea for a Towel Holder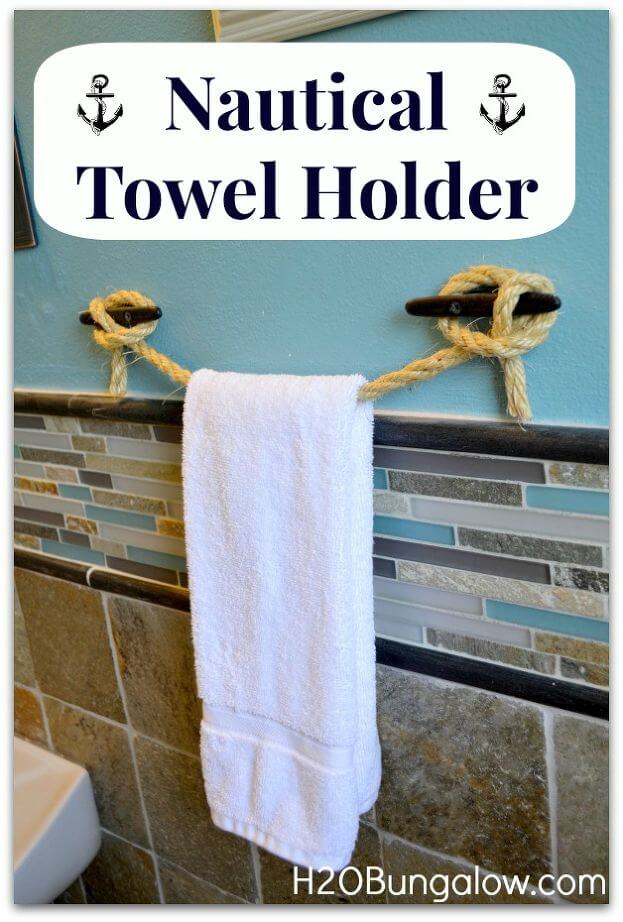 6. Make Your Own Clay Starfish to Hang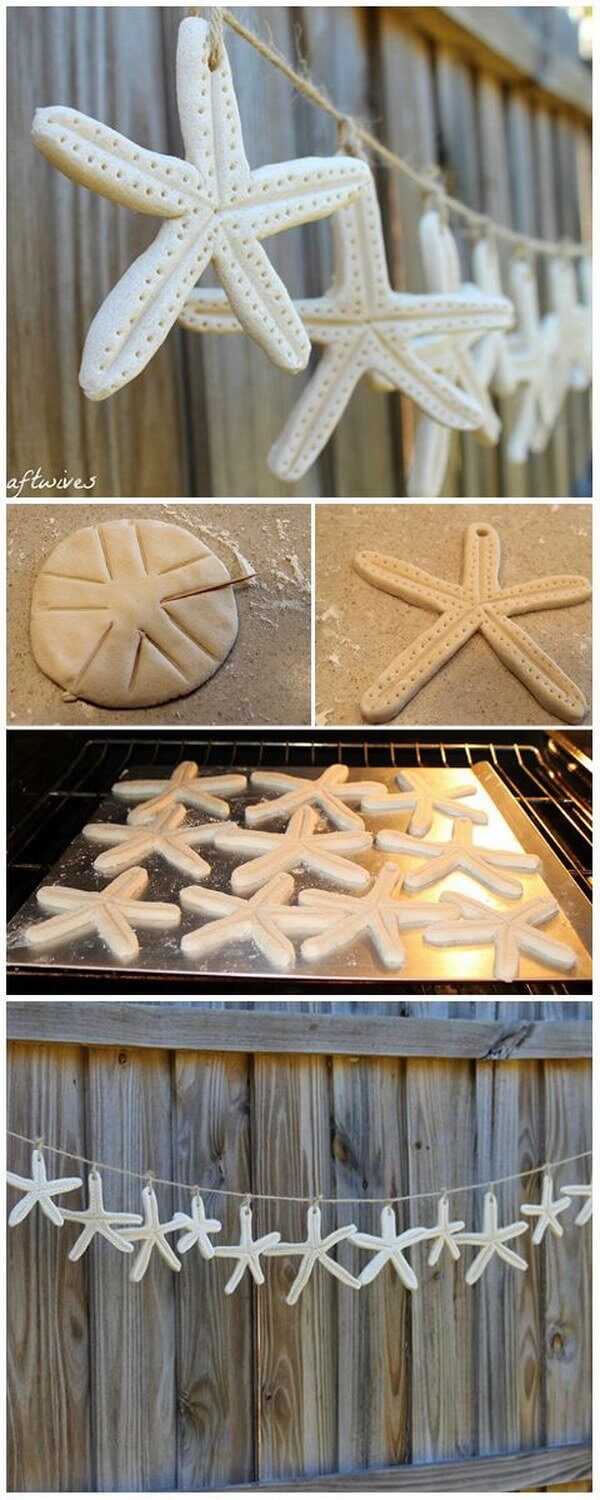 7. Rope Wrapped Spool Table for the Patio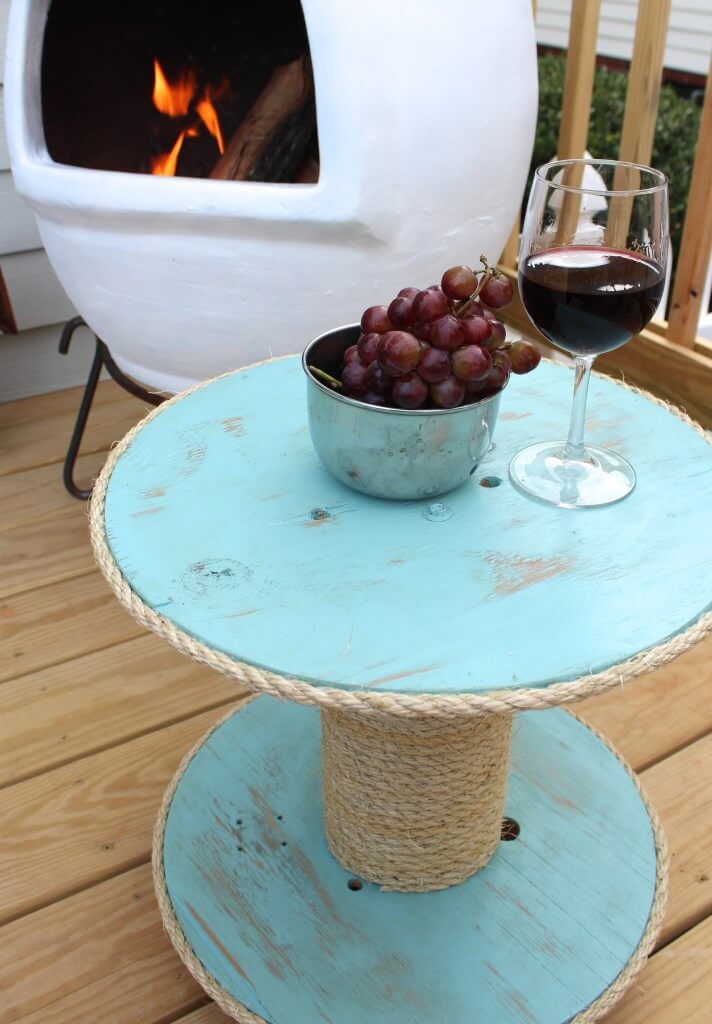 8. Mason Jar Tea Light Holders with Nets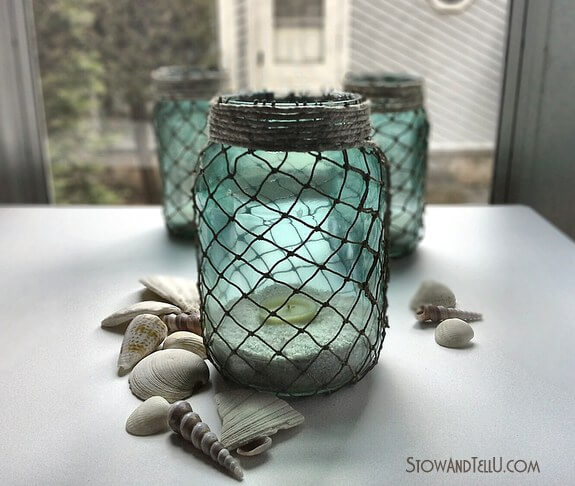 9. Name Sign with Rope Script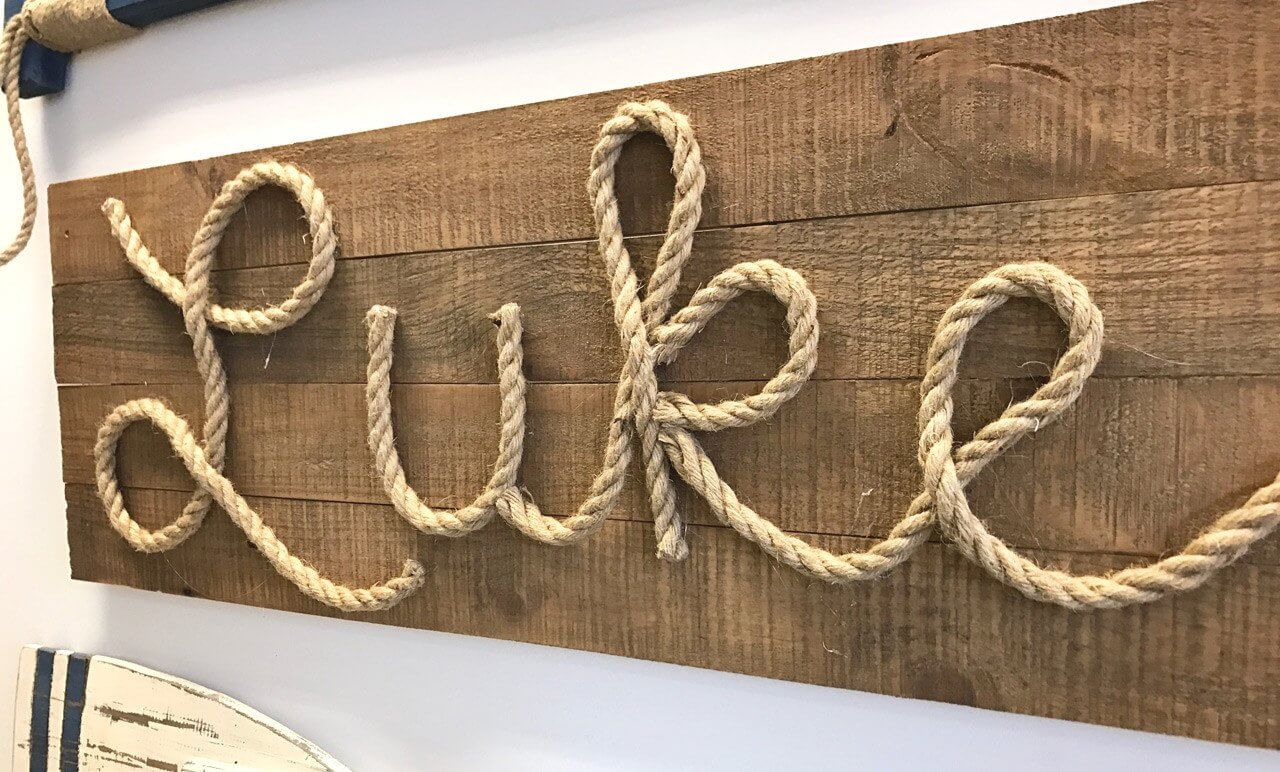 11. Sew This Adorable Fish Pillow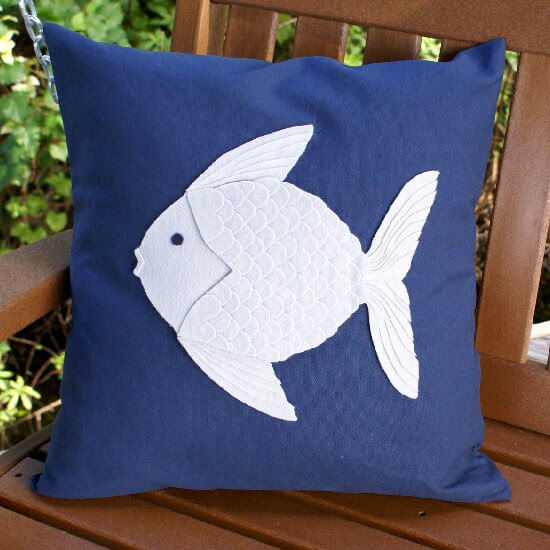 12. Upcycle Wine Bottles into Nautical Décor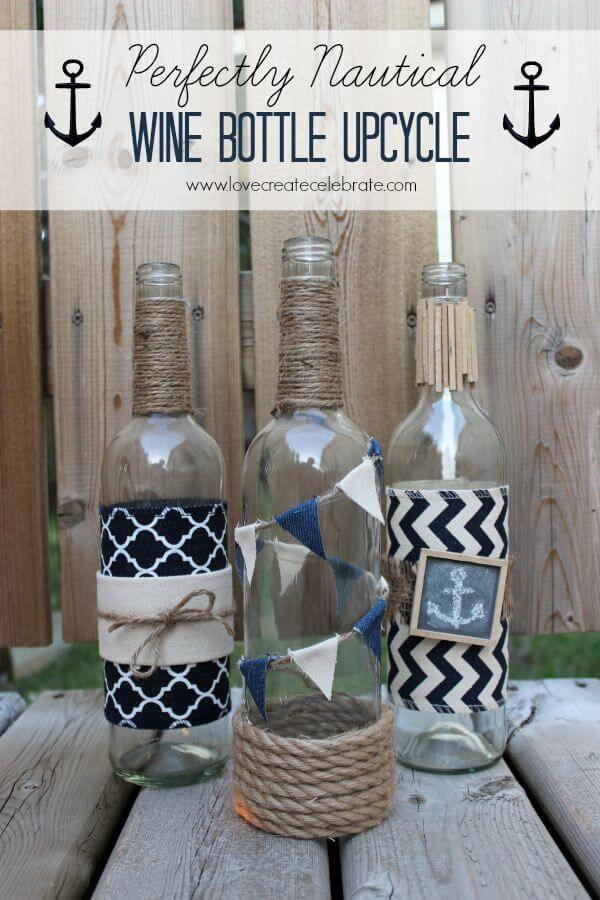 13. Find the Beach with this Driftwood Sign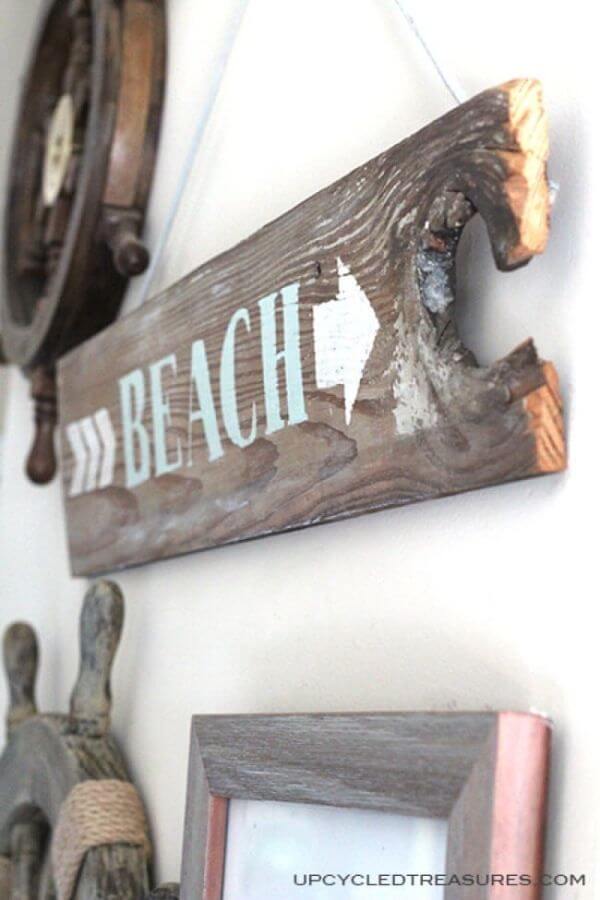 14. Hanging Driftwood Shelf with Nautical Hardware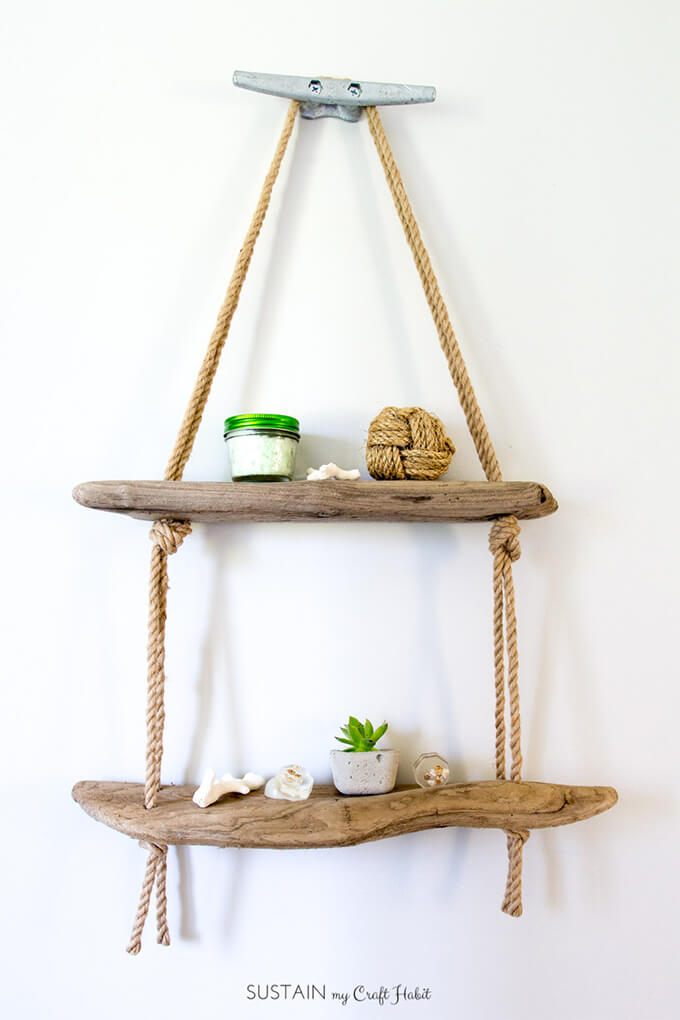 15. Wrap Candle Holders with Rope
16. DIY Nautical Decor Idea with Driftwood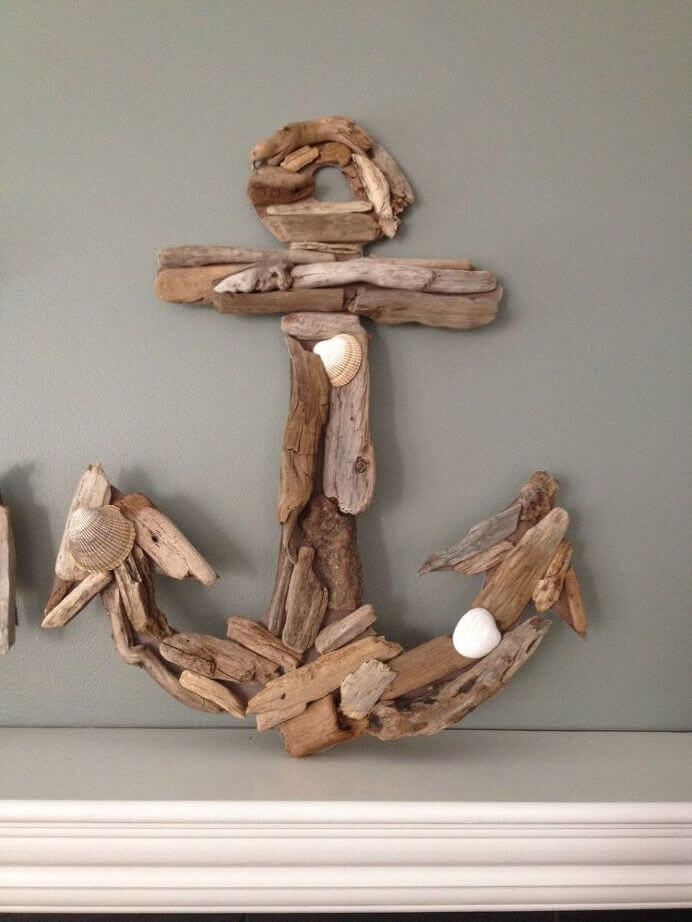 17. Use Glass Bowls to Make Buoys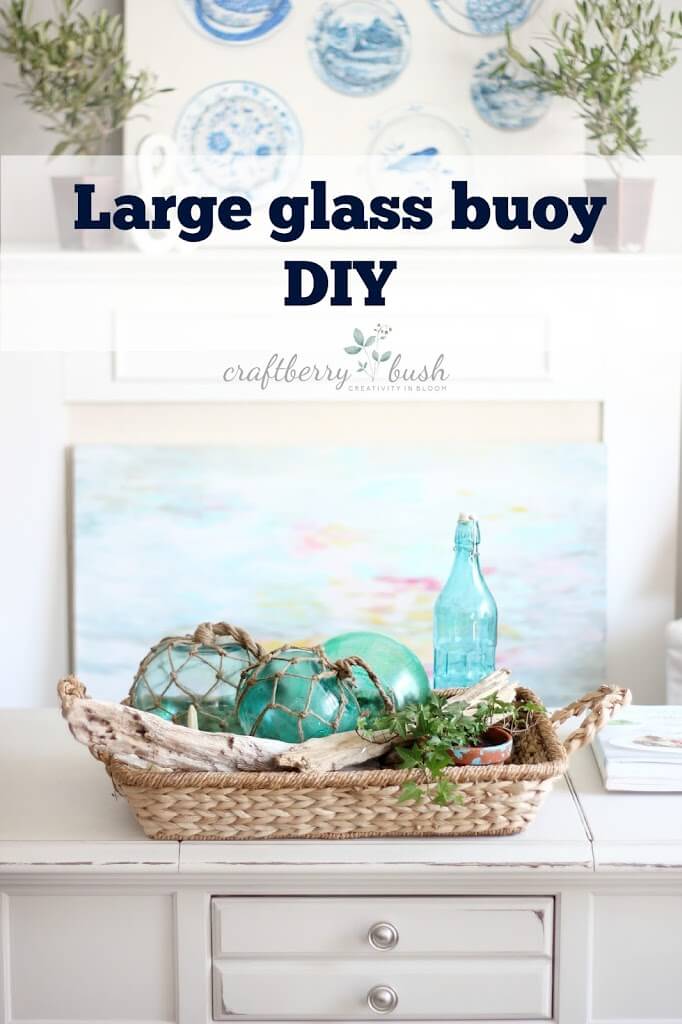 18. Cute Striped Fish Curtain Hold Backs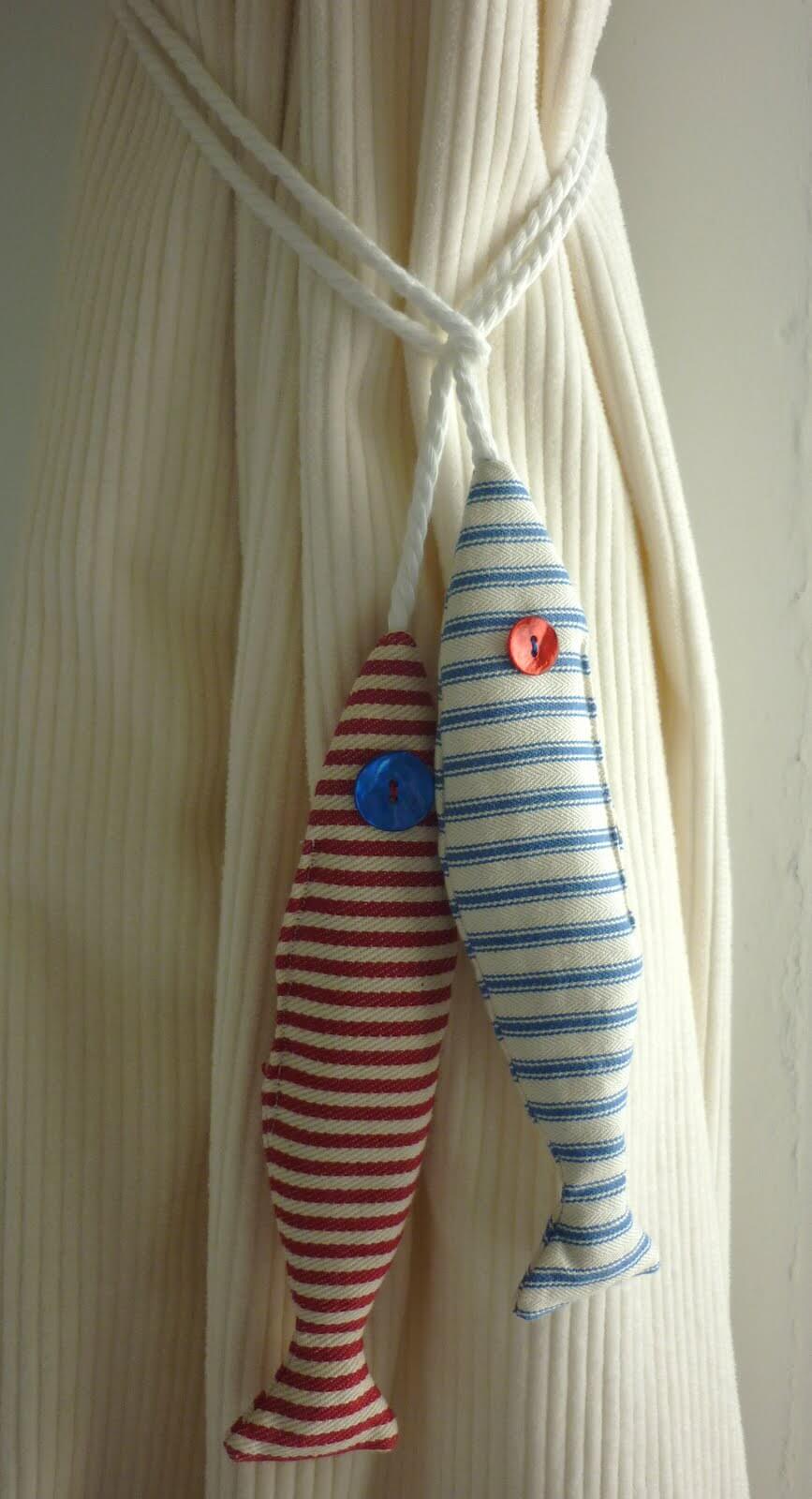 20. Upcycle an Old Mirror with Rope

21. Make Your Own Hanging Anchor Sign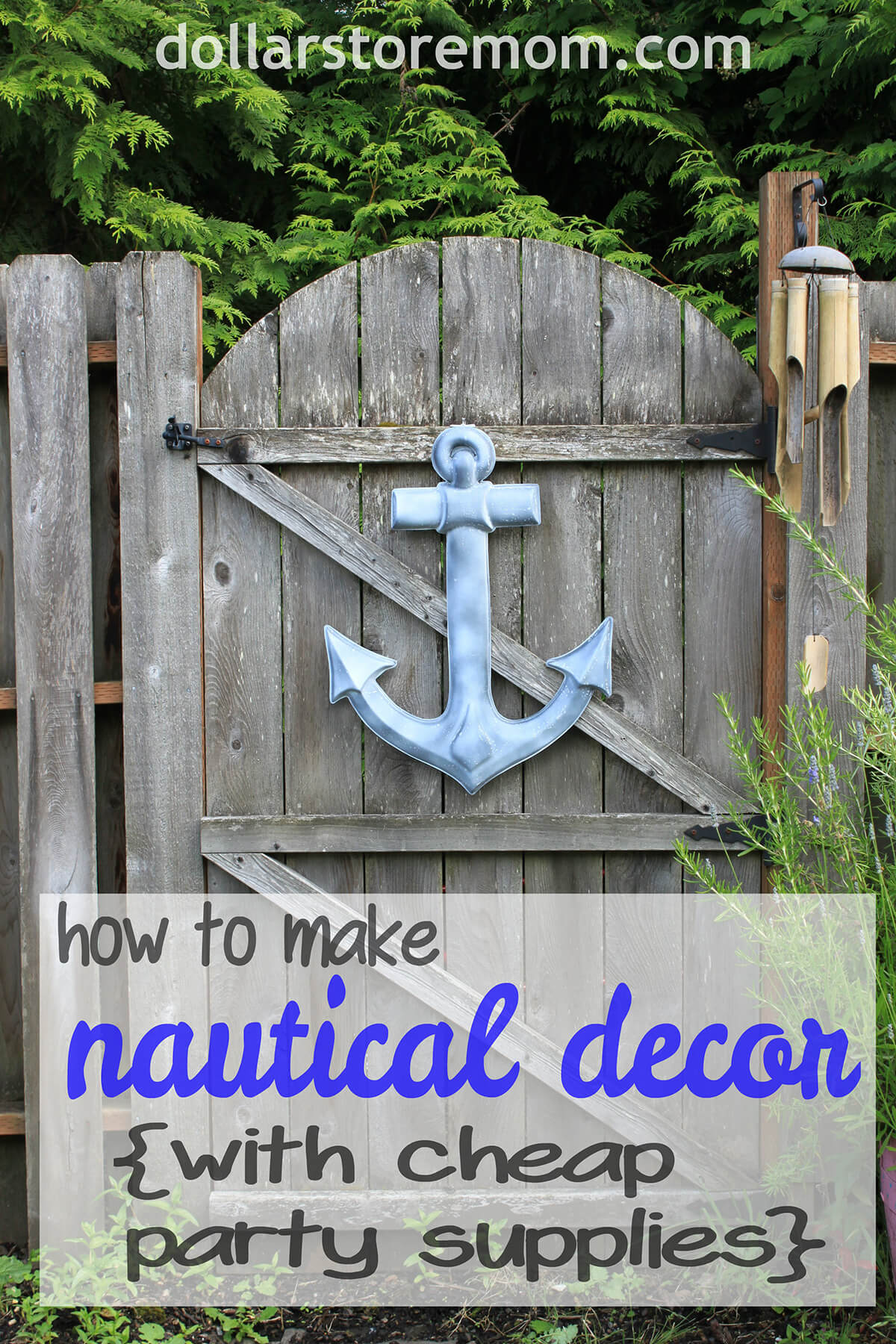 22. Cute Nautical Graphics with Handy Clothespins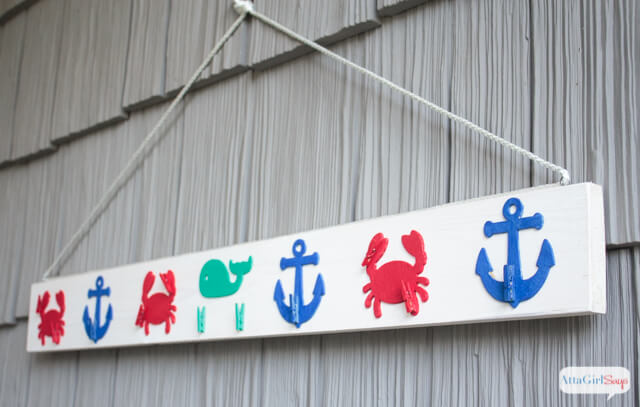 23. Shadow Box with Beautiful Scallop Shells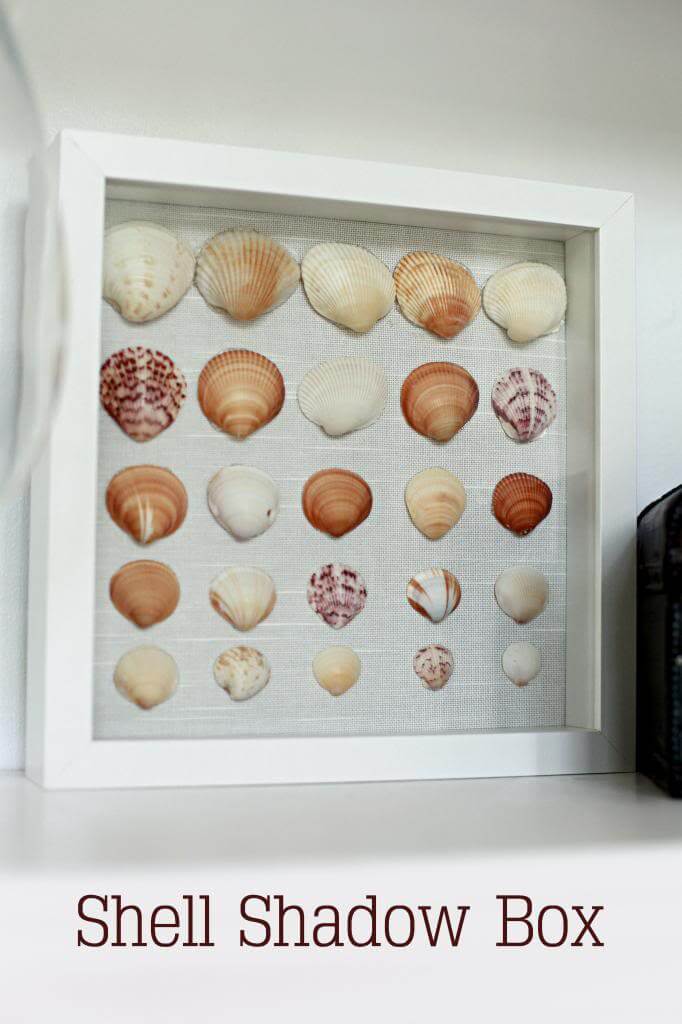 24. DIY Nautical Decor Idea for Rope Rugs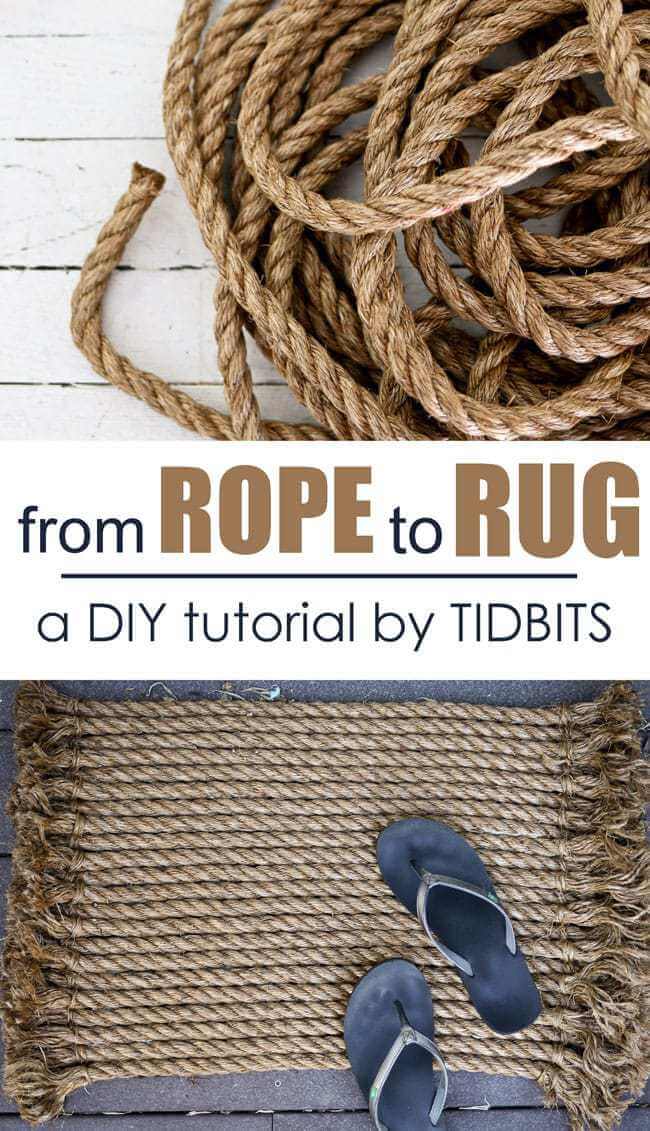 26. Rope Netted Vase Bottles and Decorations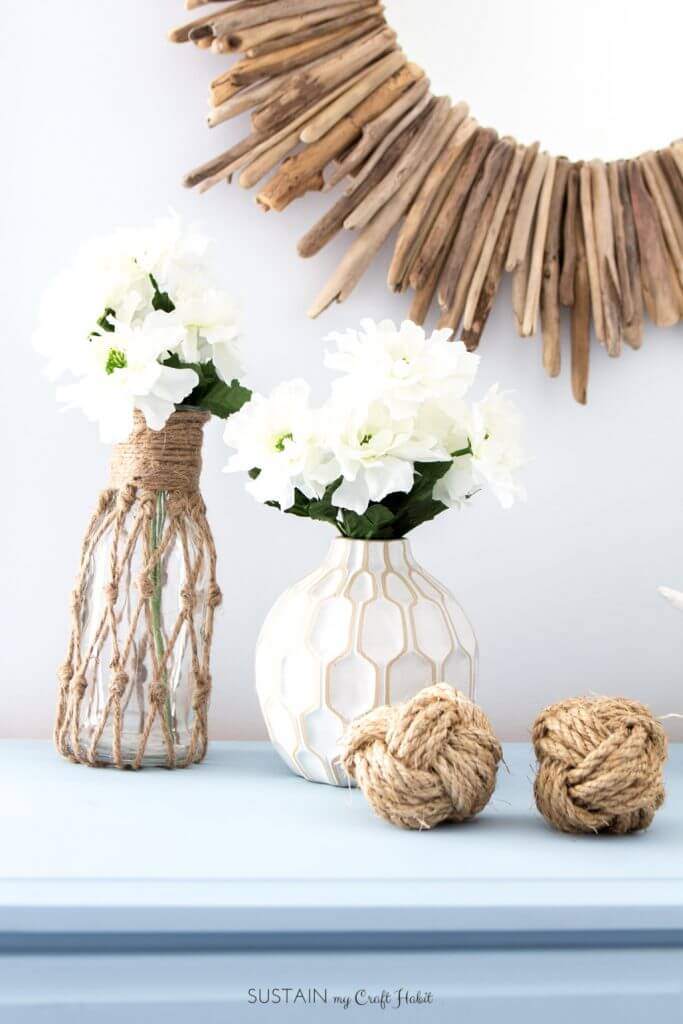 27. Driftwood Photo and Memo Holder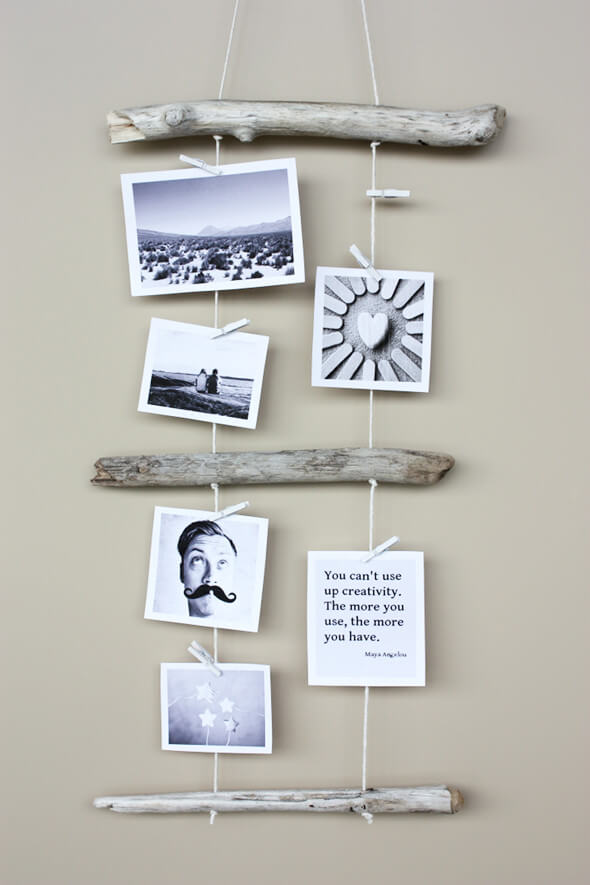 28. A Little Step Stool with Nautical Flair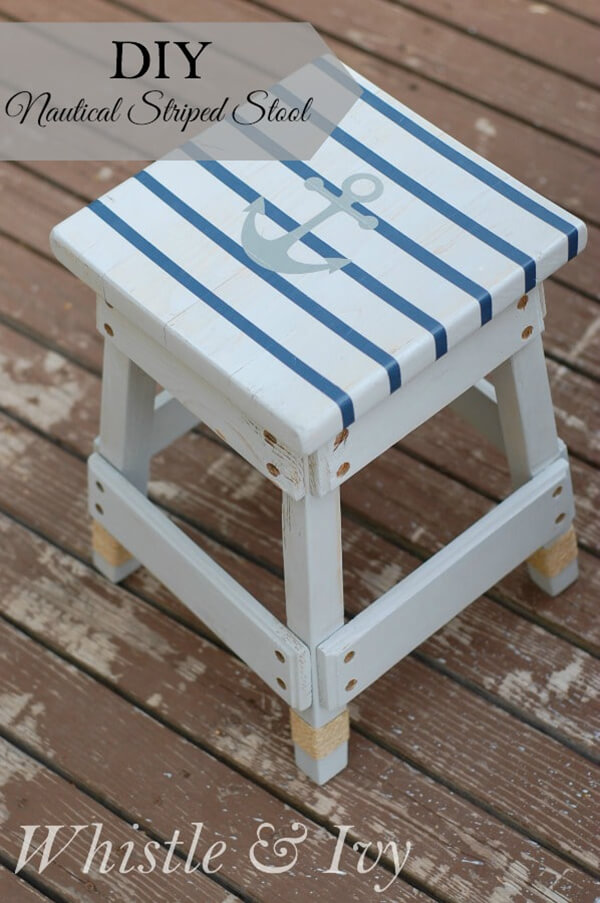 29. Net Wrapped Lamp Shade and Driftwood Mirror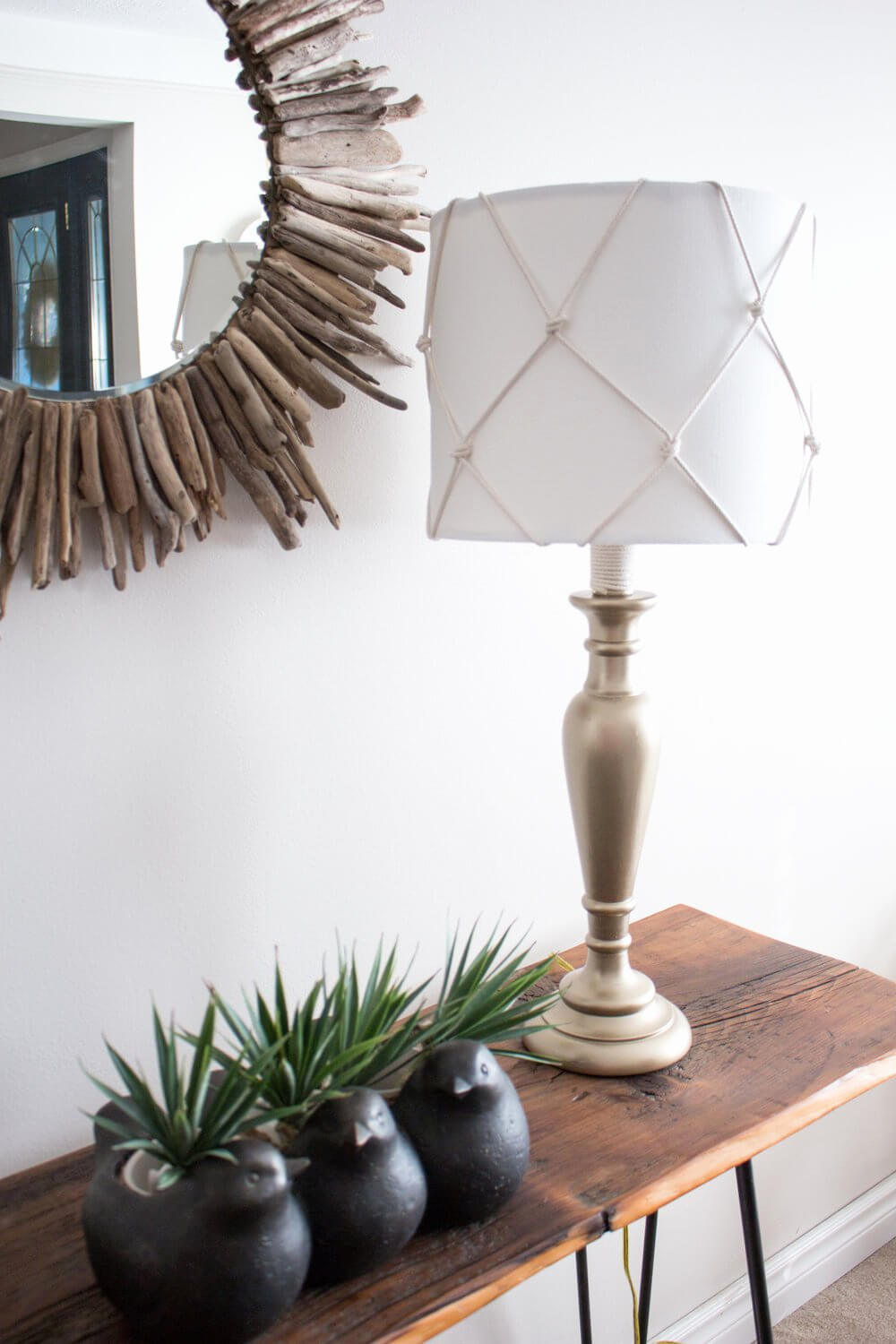 30. Perfect Address Buoys for the Beach House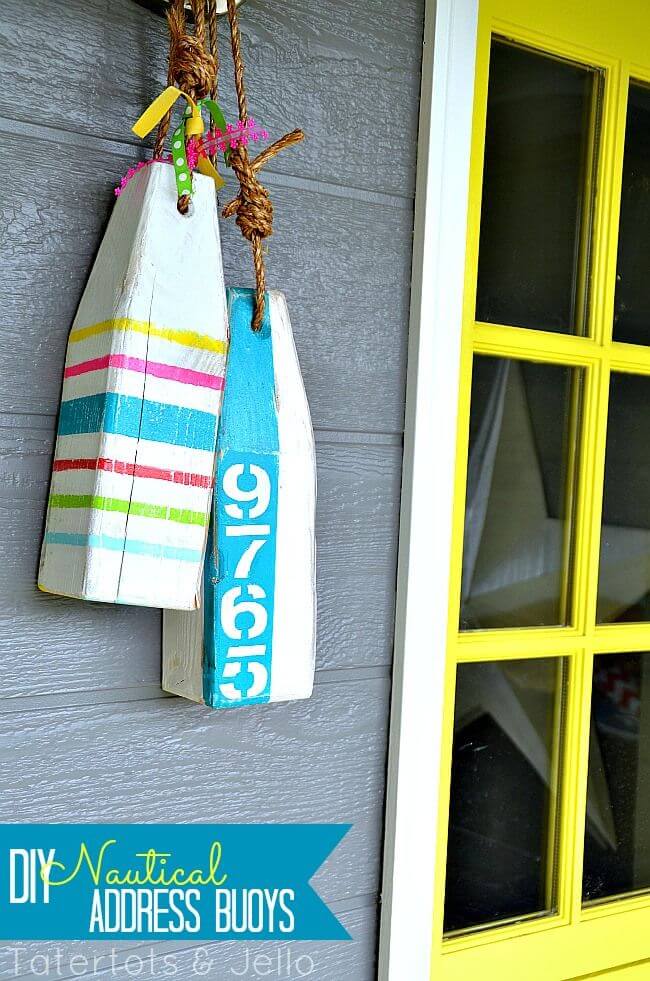 31. Chest of Drawers with Nautical Lettering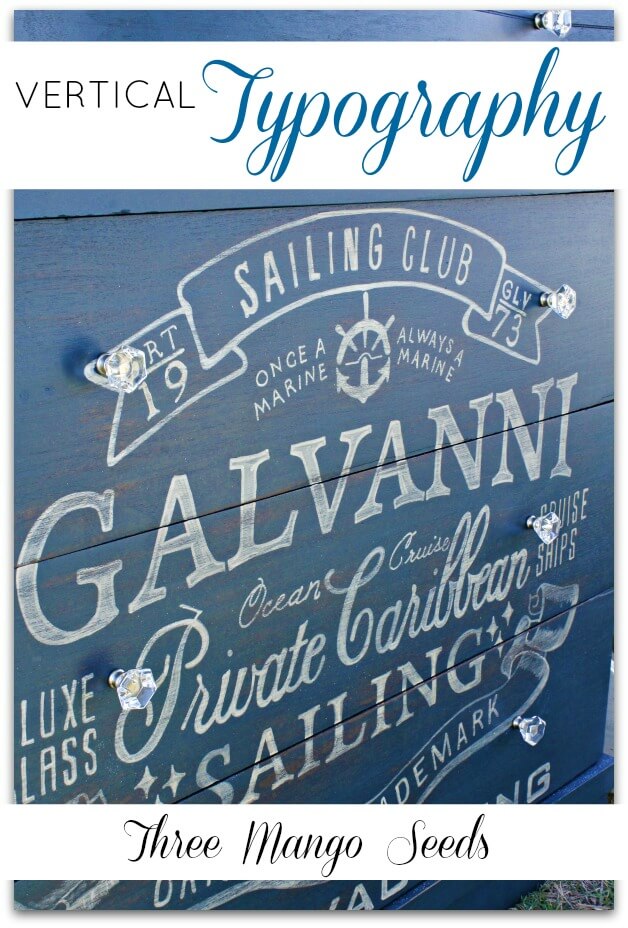 32. Tie Your Own Fishnets With Rope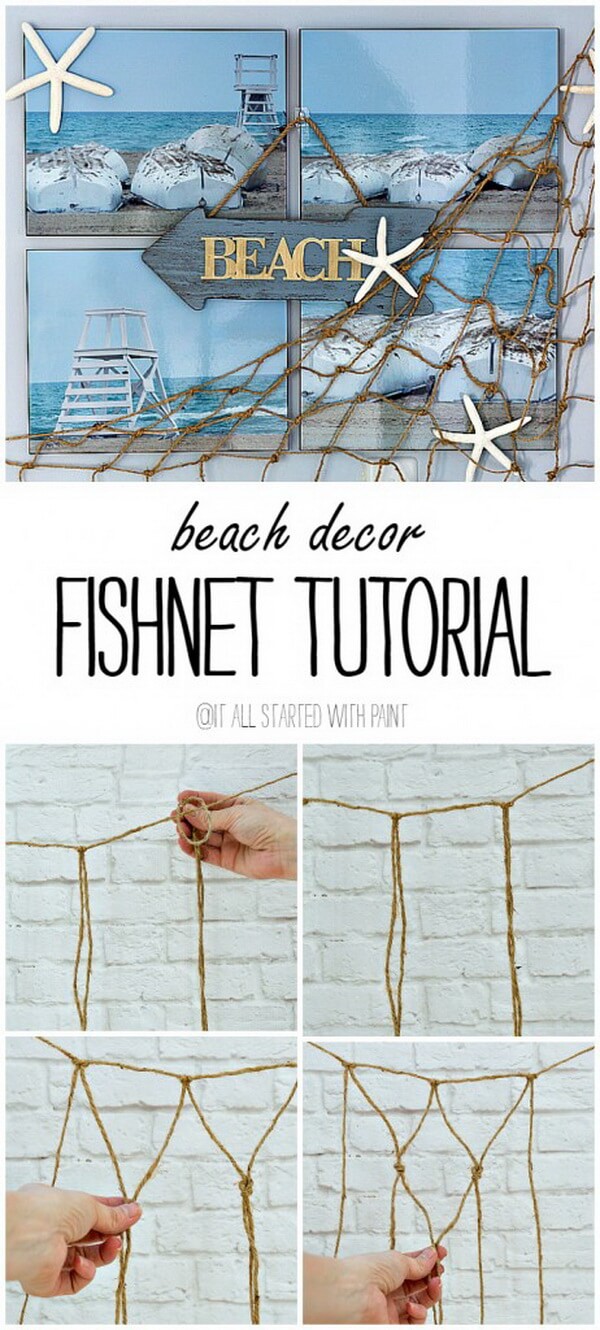 33. Upcycle a Frame with Rope Hangers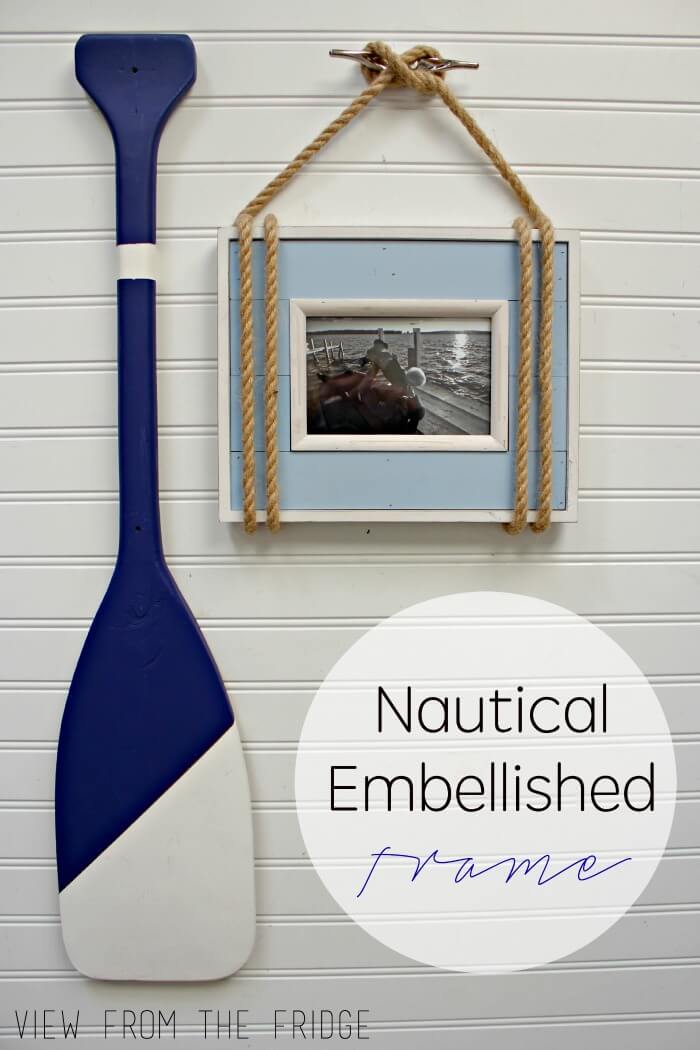 34. Make Your Own Seashell Wind Chime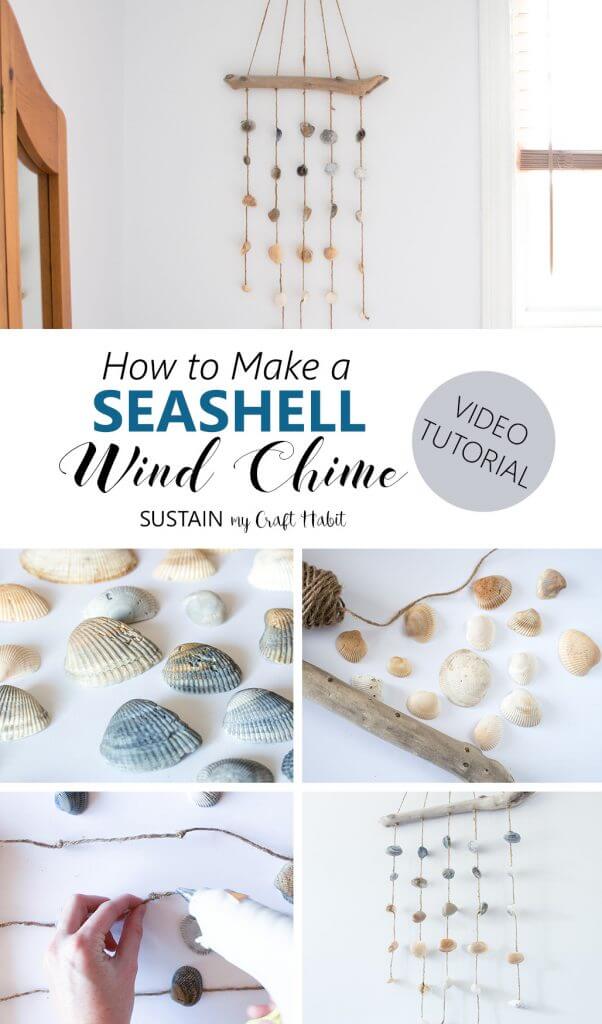 35. Candle Holder with Pretty Glass Gems

36. Framed Seashells with Caned Background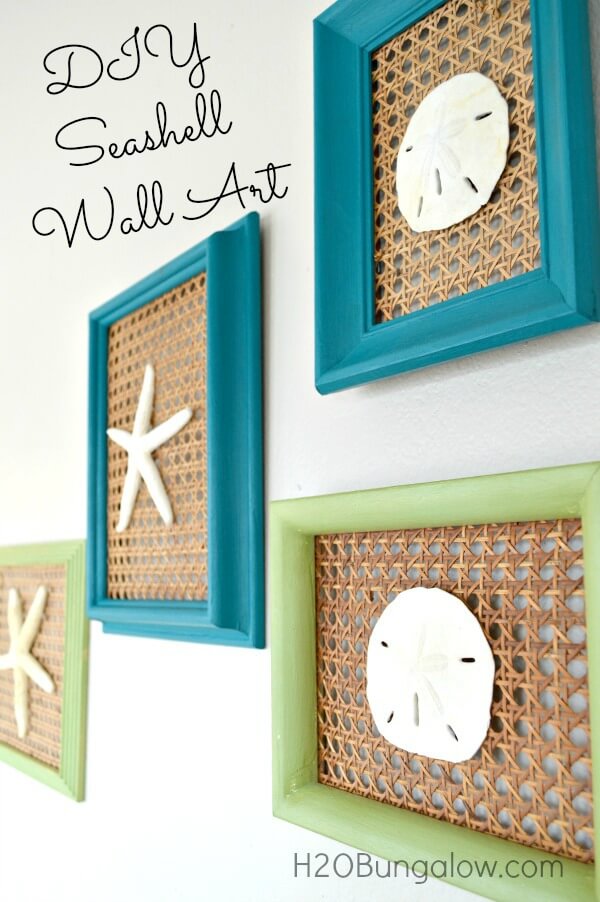 37. Starfish Shadow Boxes with Burlap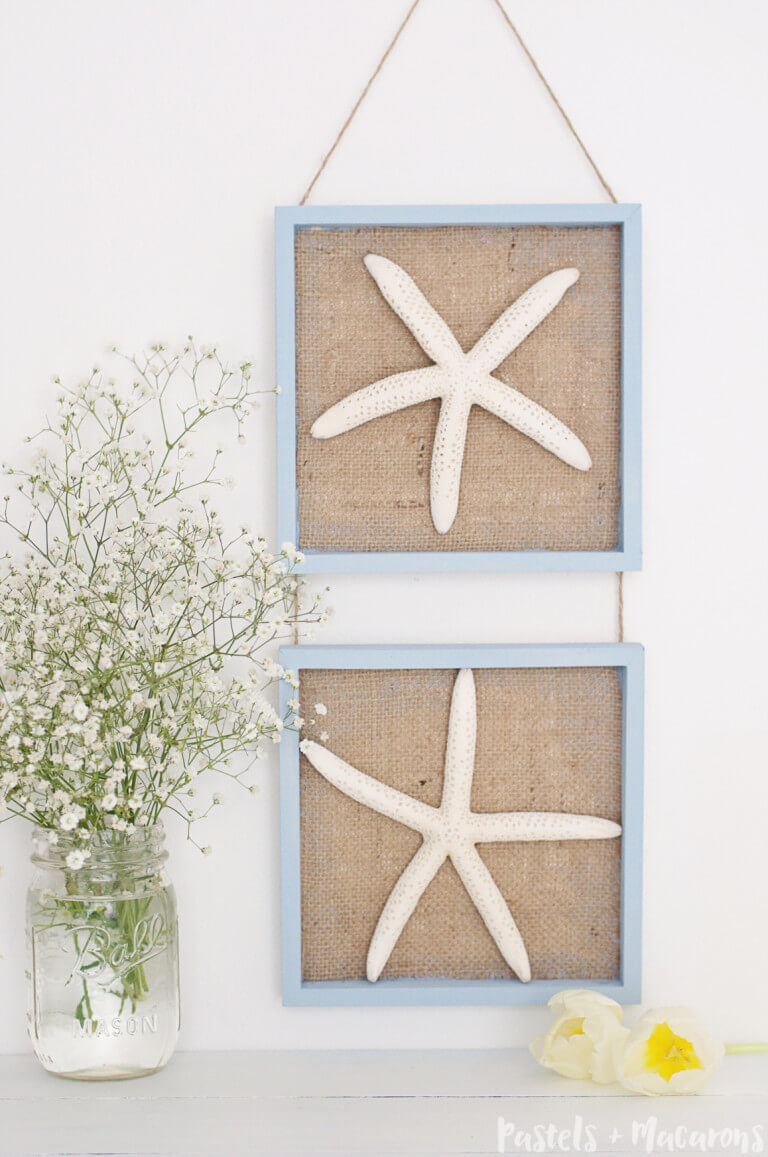 38. Wall Art with Cursive Rope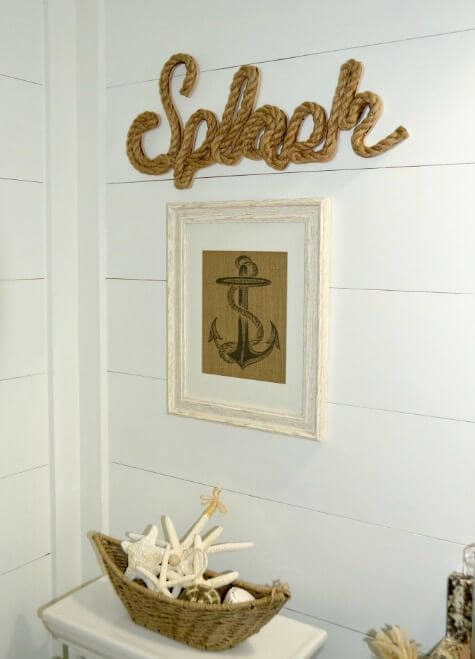 39. Hanging Bathroom Shelf with Nautical Rope