DIY nautical décor doesn't have to be difficult. Using beachy elements like driftwood, shells, and rope, there are many creative ways to bring the sea to your home. The color palette of these DIY items tends toward ocean blue, white, and beige. Popular motifs include anchors, starfish, and fishnets. Wrapping items in a rope is another hallmark of the nautical style.
45+ Exciting and Cheap DIY Nautical Decor Ideas to Help You Sail Away
Making your own fishnets looks difficult, but it's much easier than you'd think. These fishnets cover everything from picture frames to lamp shades. They bring an authentic feeling of the sea to your home, even if you live nowhere near the beach.
One popular idea is to write cursive signs with glued rope. This is an easy and inexpensive DIY idea that anyone can pull off. Another novel way of bringing the nautical theme home is the use of authentic ship's hardware. This hardware can hold a shelf or be used as a towel holder in the bathroom.
Try the 39 DIY nautical decor ideas below and bring a fresh, invigorating feeling of the sea home with you. Many of these ideas are so easy to make, you can have them done in one afternoon.
1. Rustic Driftwood Multiple Candle Holder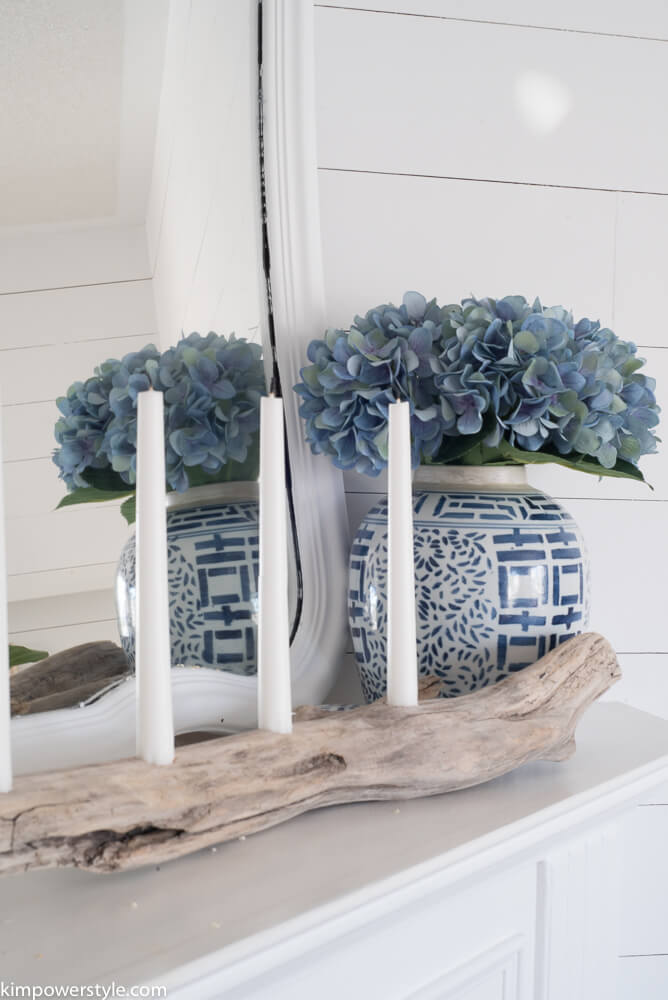 There are many ways you can make a candle holder, but not many realize just how far simple driftwood can go in creating a unique piece. With this project, you can build a holder that works well in a rustic-styled home. It's a fun project that doesn't take too long to complete, and the finish results will allow you to place multiple candles inside for a beautiful, well-lit décor piece.
2. Simple Rounded Rope Entryway Mat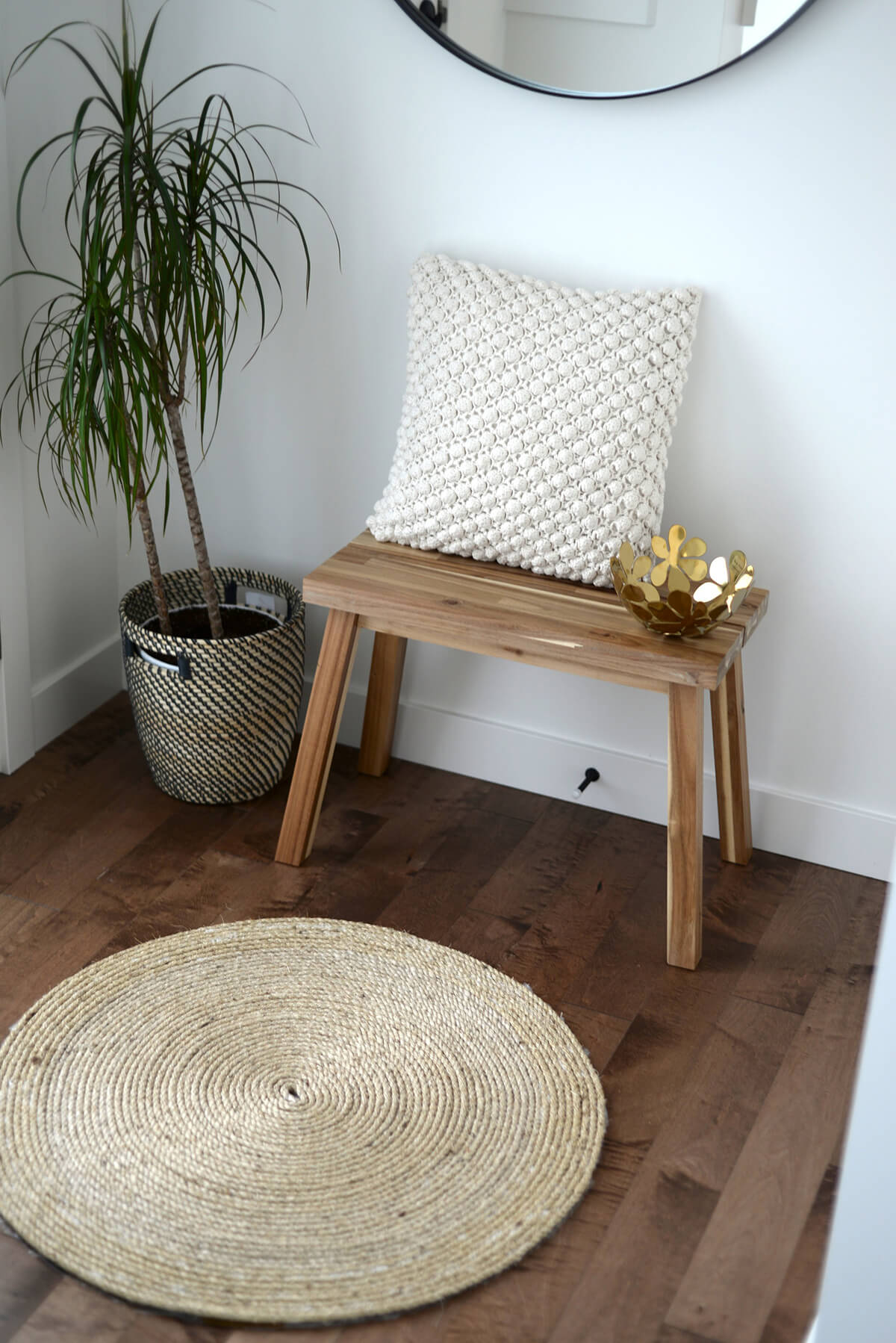 Not everyone has the space to decorate an entryway, so an easy way to add some spark to the area is with a rug or a mat. There's a nice jute rug trend going around, but rather than buy an expensive one, you can make a more affordable one that will look just as fashionable. All it takes is just a couple of supplies and some patience to create a simple, yet appealing, rounded rope mat that all your visitors will stop to admire whenever they come to your home.
3. Miniature Homemade Spindle Lighthouse Décor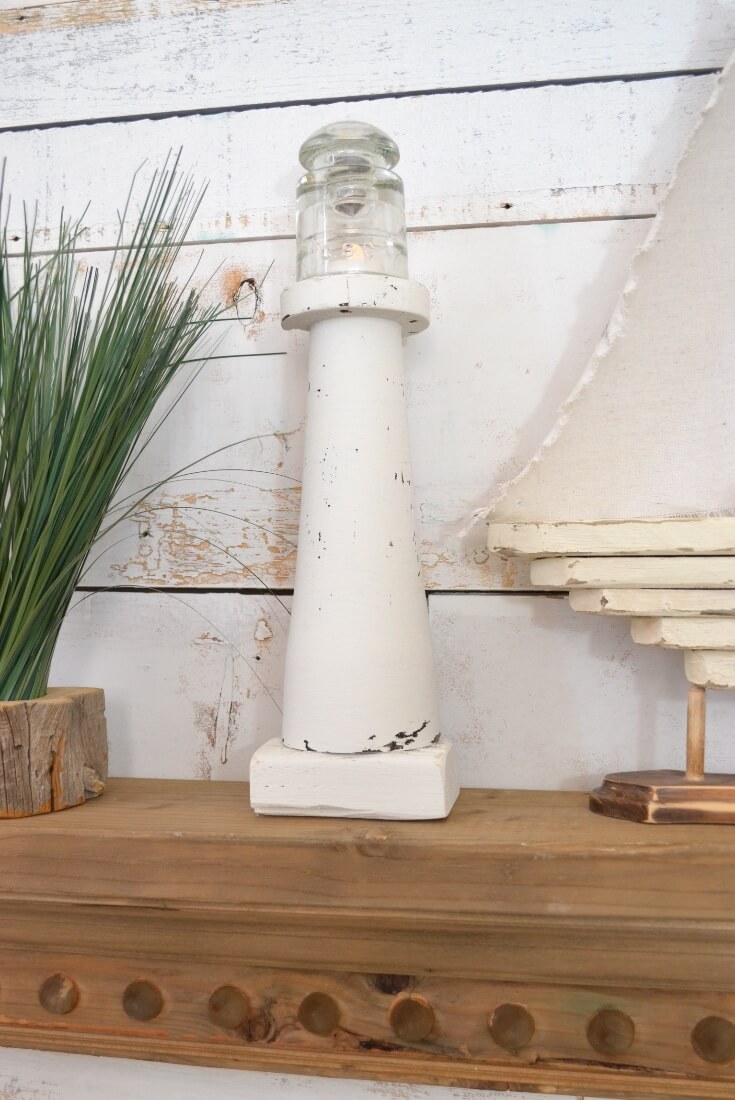 If you're looking for some coastal or boating themed decorating ideas, consider adding a homemade lighthouse to the room. It's a good upcycle project too since this creation successfully uses the spindle leg of a table. To really sell the idea that this is a lighthouse, incorporate a battery-powered candle so there's no risk in leaving it lit. This adds the perfect layer of realism that will capture anyone's attention when they see it.
4. Elegant Scrap Fabric Garland Banner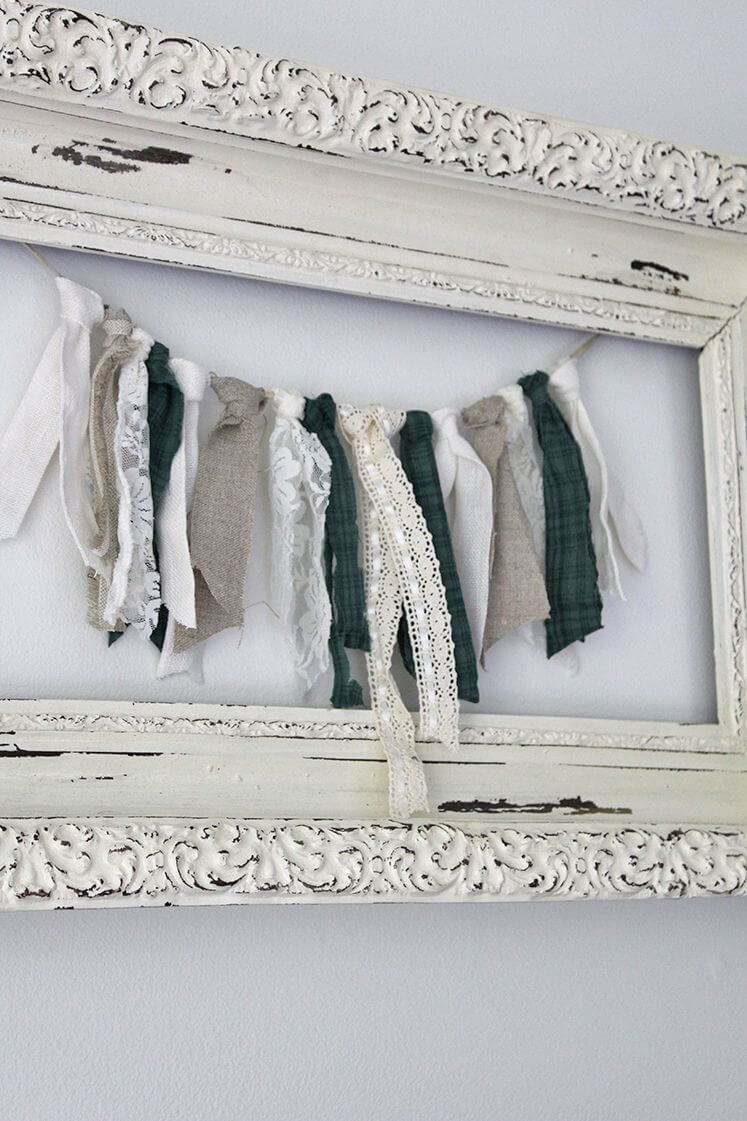 With this project, you can turn your scraps of fabric into something beautiful. Consider choosing fabric pieces in a variety of design patterns and colors to create a more interesting garland. Although it looks good all on its own, it can especially work to enhance an old picture frame if you hang the fabric garland inside of it. This combination can serve as a distinctive decorative piece in any room.
5. Nautical Farmhouse Style Rope Charger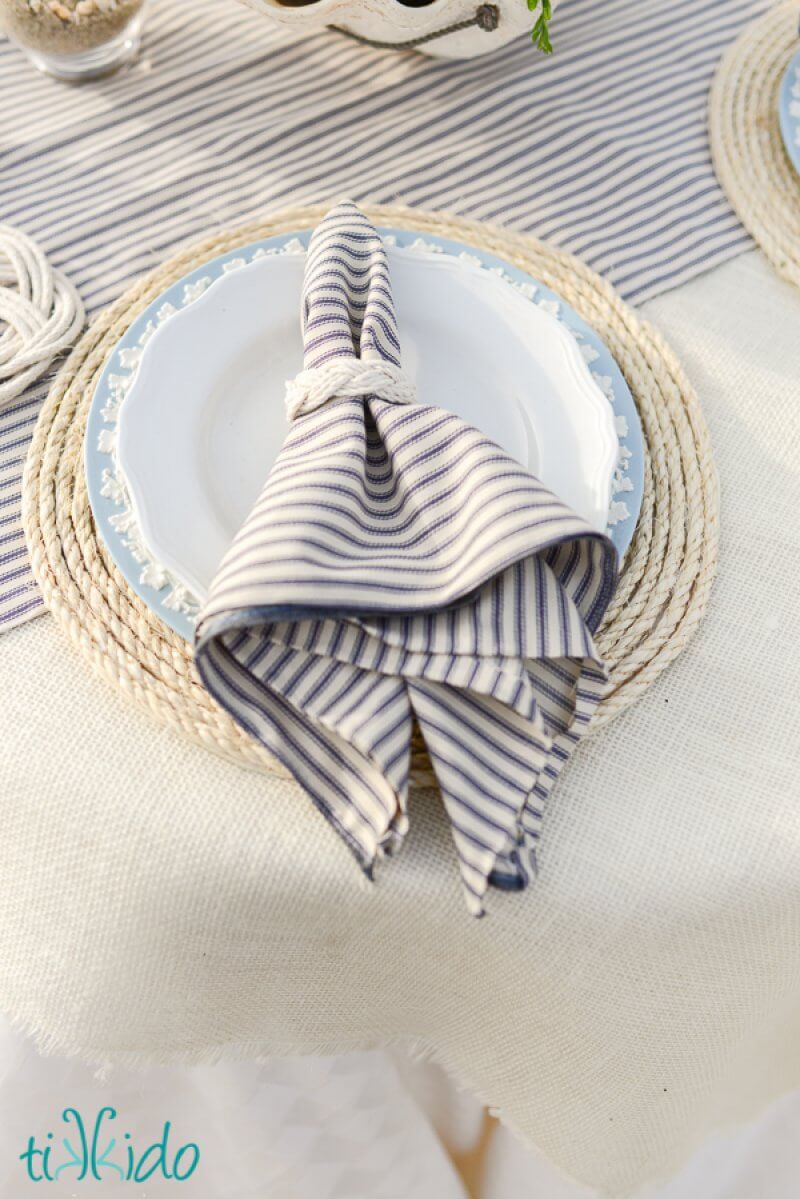 Jute rope décor is a wonderfully simplistic way to bring a sophisticated barnyard style to any table setting. Create a circle, square, or any shape you'd like your chargers to be. No matter which way you go with it, you'll create an attractive homemade table décor that is perfect for a nautical-themed home or a fun party with friends and family.
6. Hanging Shell and Driftwood Wall Art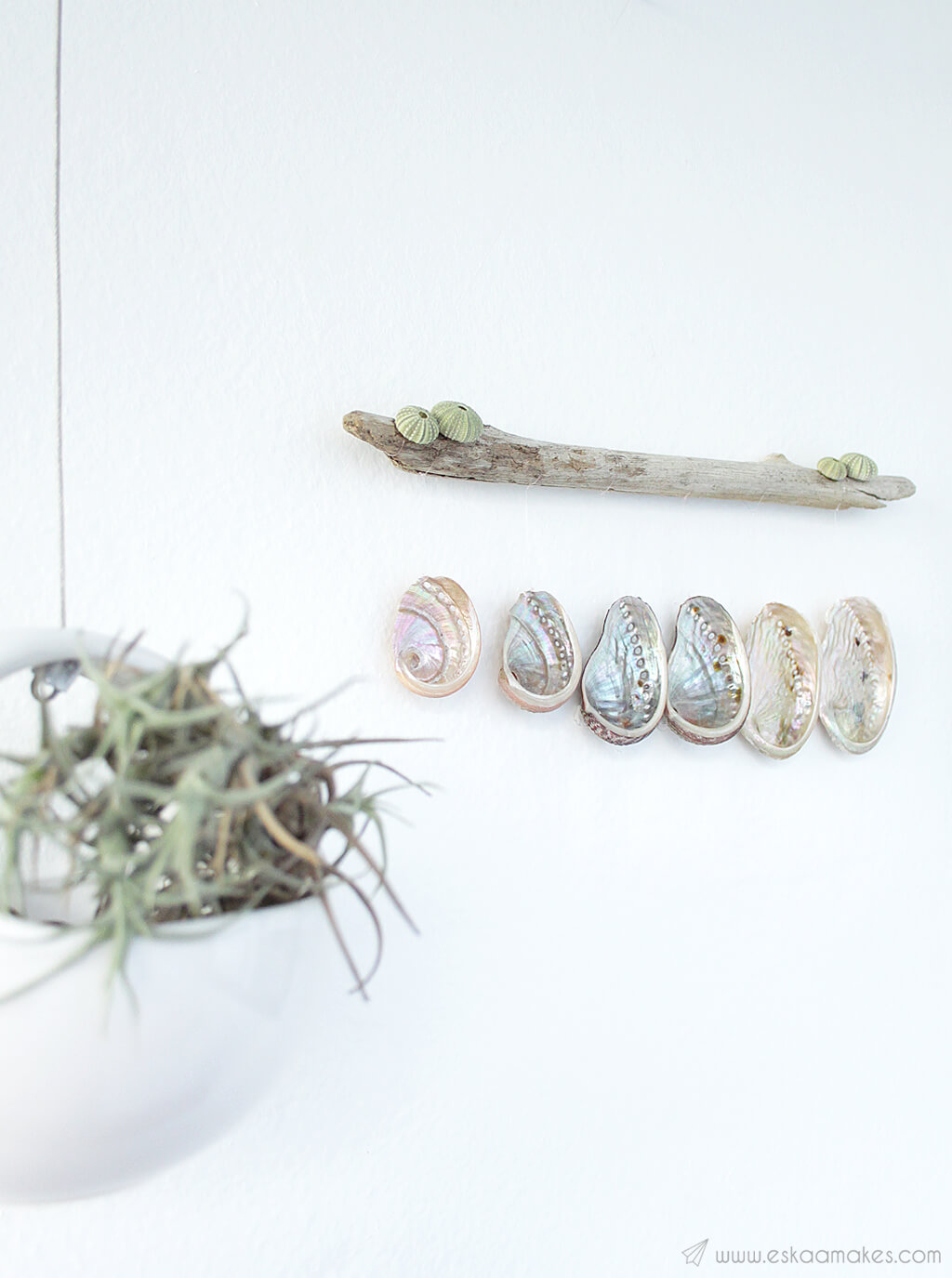 The walls are ripe areas for decorating, and whether you live on the beach or want to bring the beach back home with you, shells and driftwood are a great way to do it. There are numerous ways you can decorate with these items, but using them for wall art can instantly grab attention. It effortlessly incorporates nature into your home, and by picking various sized shells in different colors is a wonderful way to distinguish each beautiful shell.
7. Cool Beach Rope Drawer Handles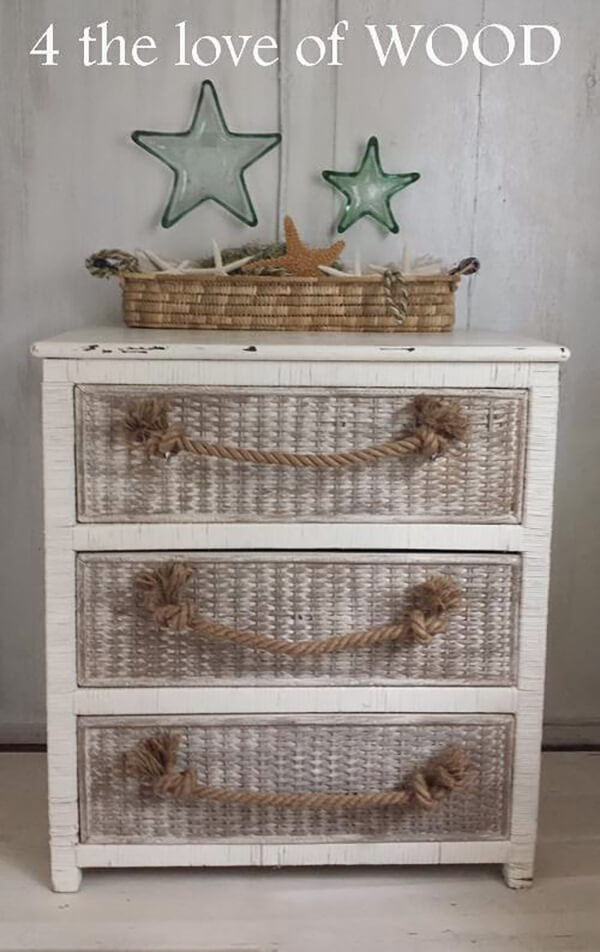 An interesting way for you to utilize ropes in your nautical décor is by creating some cool handles. When deciding what to attach these handles too, consider pairing them with basket drawers as this is a better way to stick with the overall theme. Plus, the rope tends to be long-lasting. So, you're able to create something that is both durable and attractive to look at.
8. Crochet and Wood Napkin Rings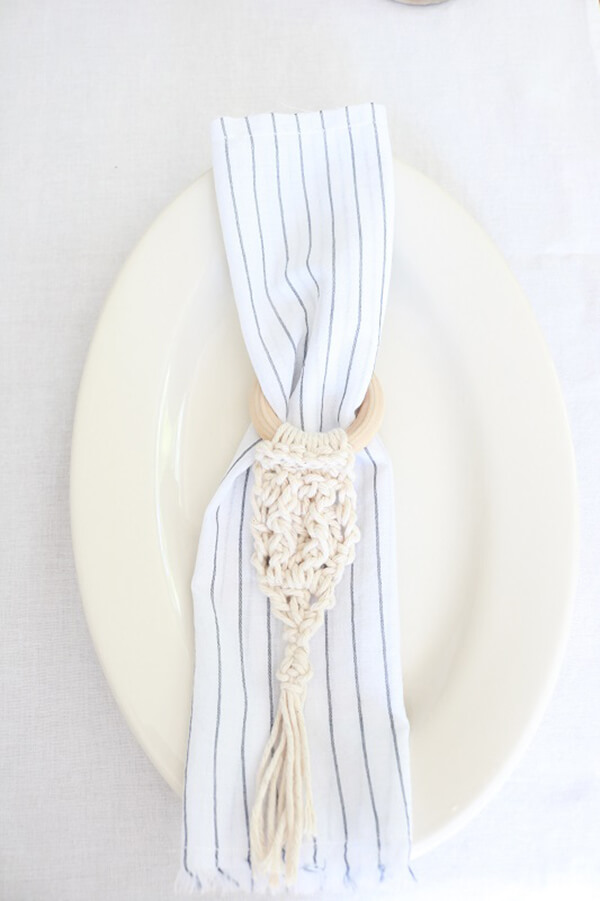 Decorating to suit a particular style doesn't mean you have to create something larger than life. Sometimes the smallest of projects can make the most impact, and these napkin rings manage that rather well. If you're familiar with crocheting, then this is can also be a quick project to complete. Add more of a natural aesthetic by tying your crochet creations with wooden rings, and these napkin rings can easily bring more life to your table setting.
9. Rope Bound Glass Candle Holder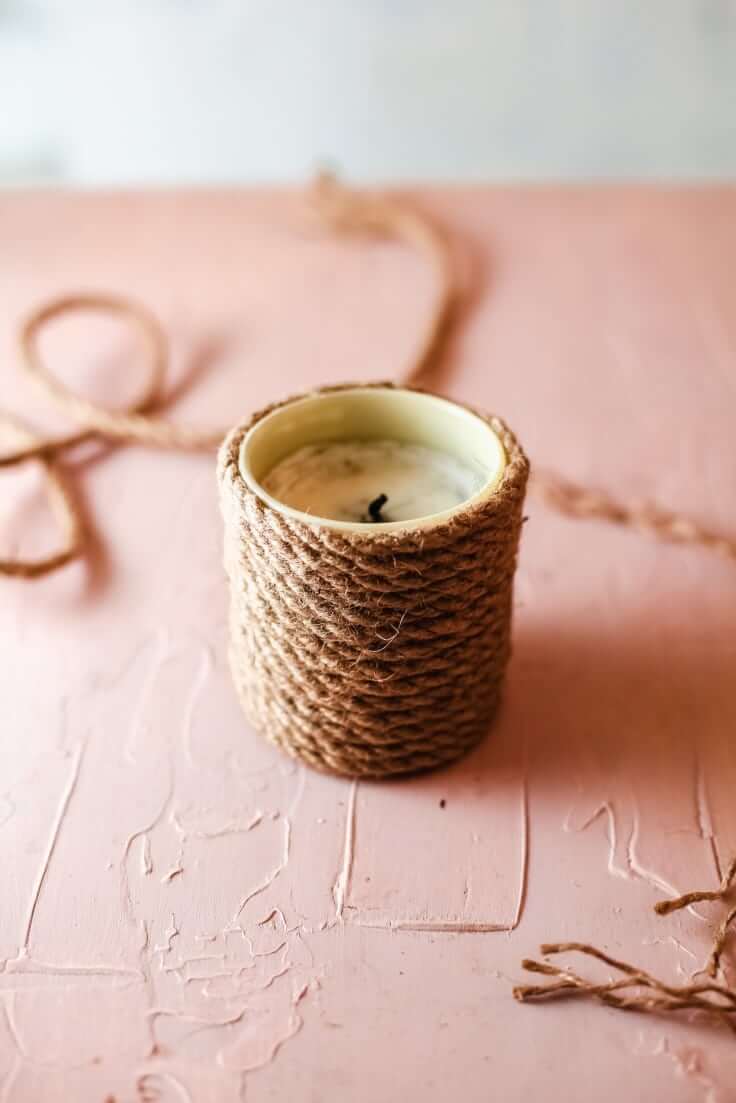 If you need a more straightforward, uncomplicated nautical project, then you can take some décor you already have and merely enhance it using some rope. Simply grab a glass container that fits your candle, and rather than look at something plain, bind the container with rope. You'll instantly have a candle holder that's suitable for your home's coastal theme.
10. Fun Sailing Theme Cork Coasters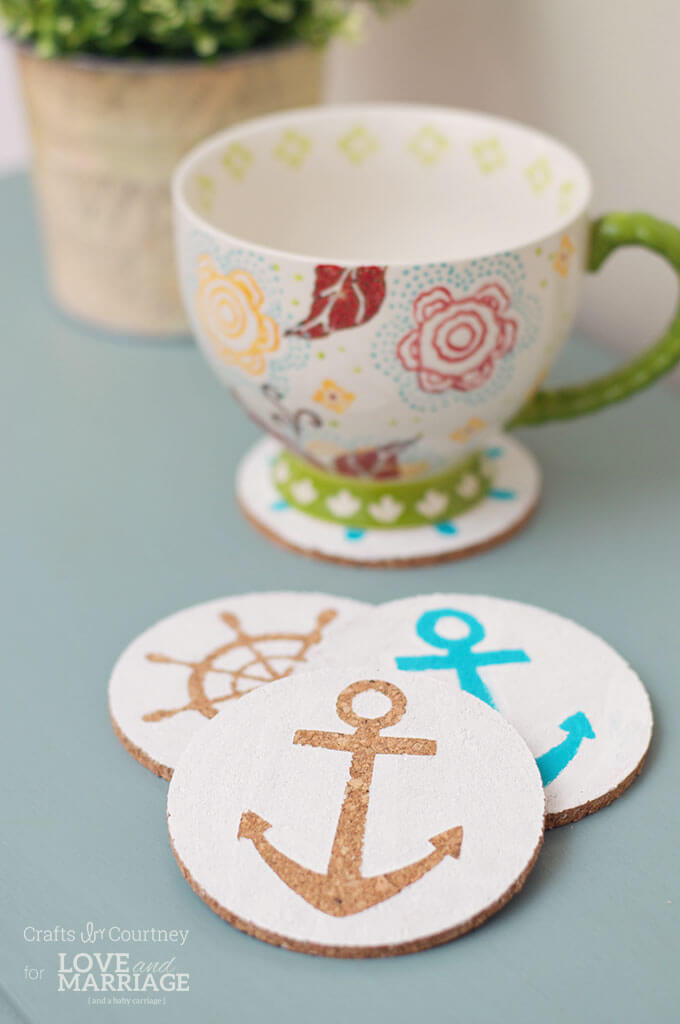 Take a look at your table setup. If you think it needs a little help, then consider adding in some cute cork coasters that can fit with the nautical layout of your home. You can paint cool sailing symbols like an anchor on the coasters, and what's even better about these is that they're useful anywhere in the home where people drink from the dining room to the living room.
11. Upcycled Table Cloth Rug Design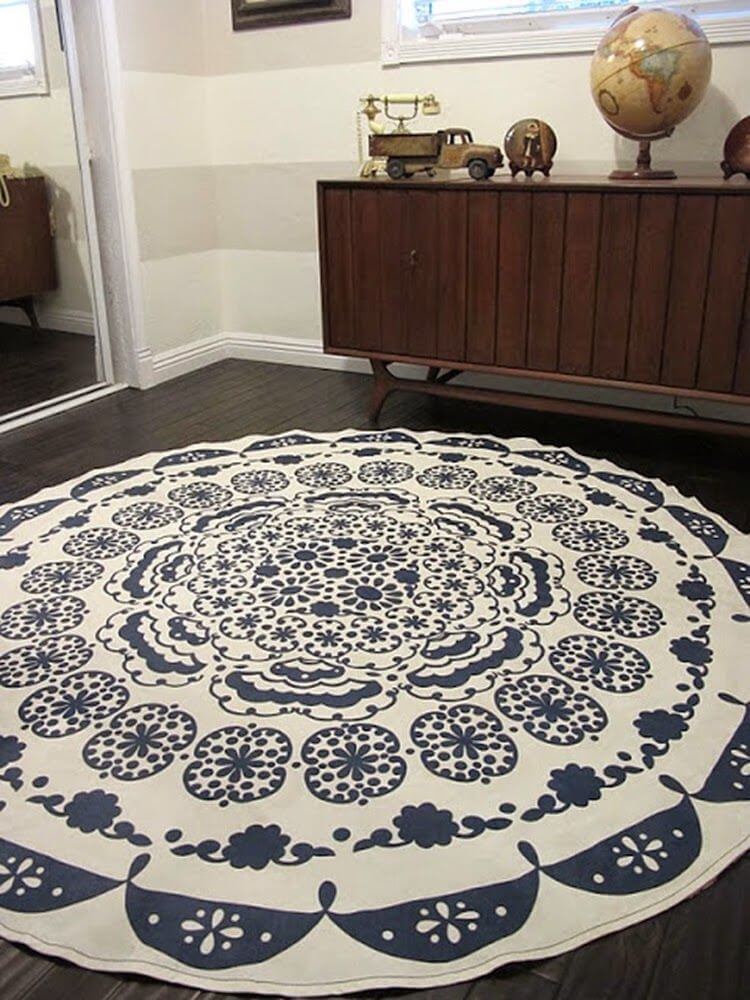 Did you ever think a table cloth can be transformed into a trendy rug? It may seem like a lot of work, but it truly is a simple project that any hands-on person can make. A table cloth that features an elegant design and naval color patterns is also perfect to suit a home with a sailing theme. The end results give you a good-sized rug that can readily complement the flow of the rest of the decorations in your room.
12. Nautical Rope Painted Wood Picture Frame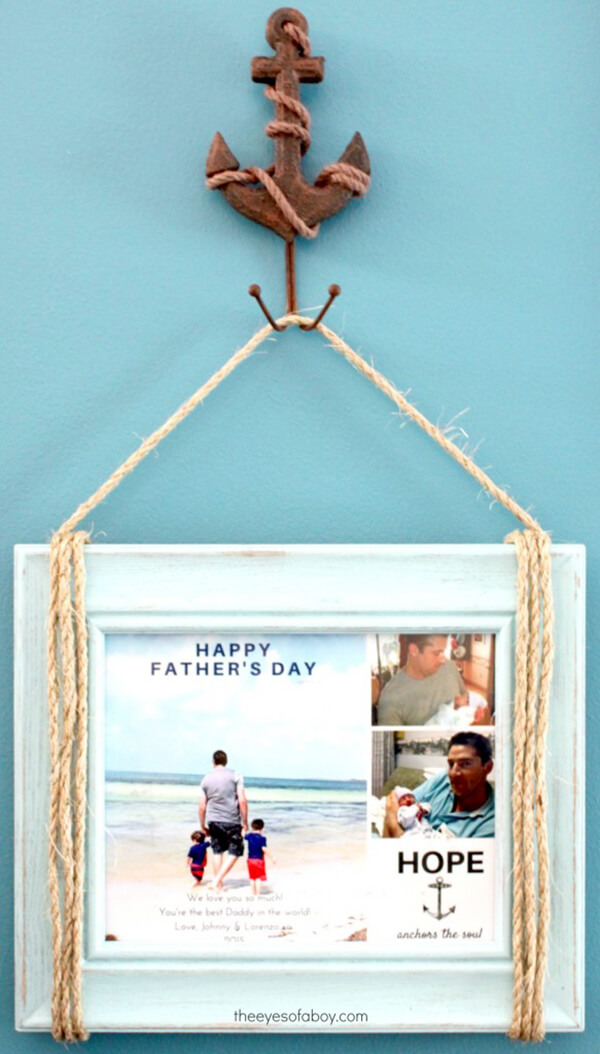 If you have a few pictures of loved ones lying around, you can show them off in this beautiful theme that reminds you of happy times on the beach. Just take a wooden frame and give it a fresh paint job using lighter color tones. Giving it a weathered appearance afterward may also enhance the oceanic theme you're aiming at. All that's left is to use a rope to wrap some of the sides and hang it with, and you have yourself functional wall art. It can even make for the perfect gift for that sea-faring person in your life.
13. Rope Wrap Thrift Store Lamp Makeover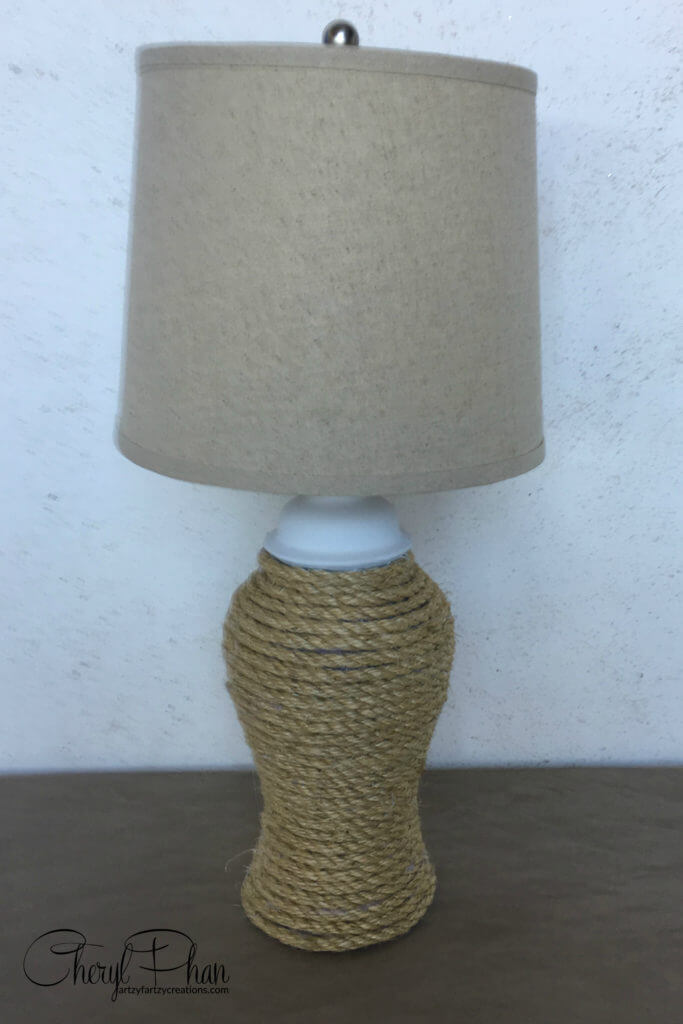 You may have a wonderful nautical-themed room with the perfect décor throughout, but remember not to leave out the lighting. If you can't find a stylish lamp, you can always make one using any basic lamp from the store. You can breathe new life into a standard household item by using a bundle of rope. This is simple enough to be appealing without overwhelming the overall style of the room.
14. Reclaimed Pallet Wood Beach Style Headboard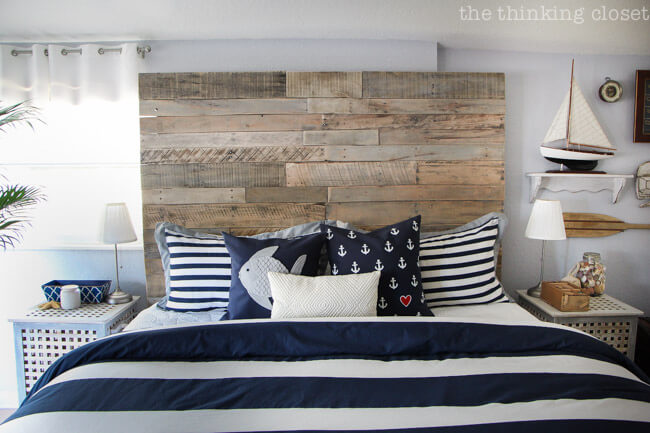 There are many things you can do with reclaimed pallet wood. Consider focusing on your beach style bedroom by using this pallet wood to create a headboard for your bed. This natural look adds a perfect amount of rustic to transport you back out to the coast.
15. Anchor Style Paper Napkin Garland Banner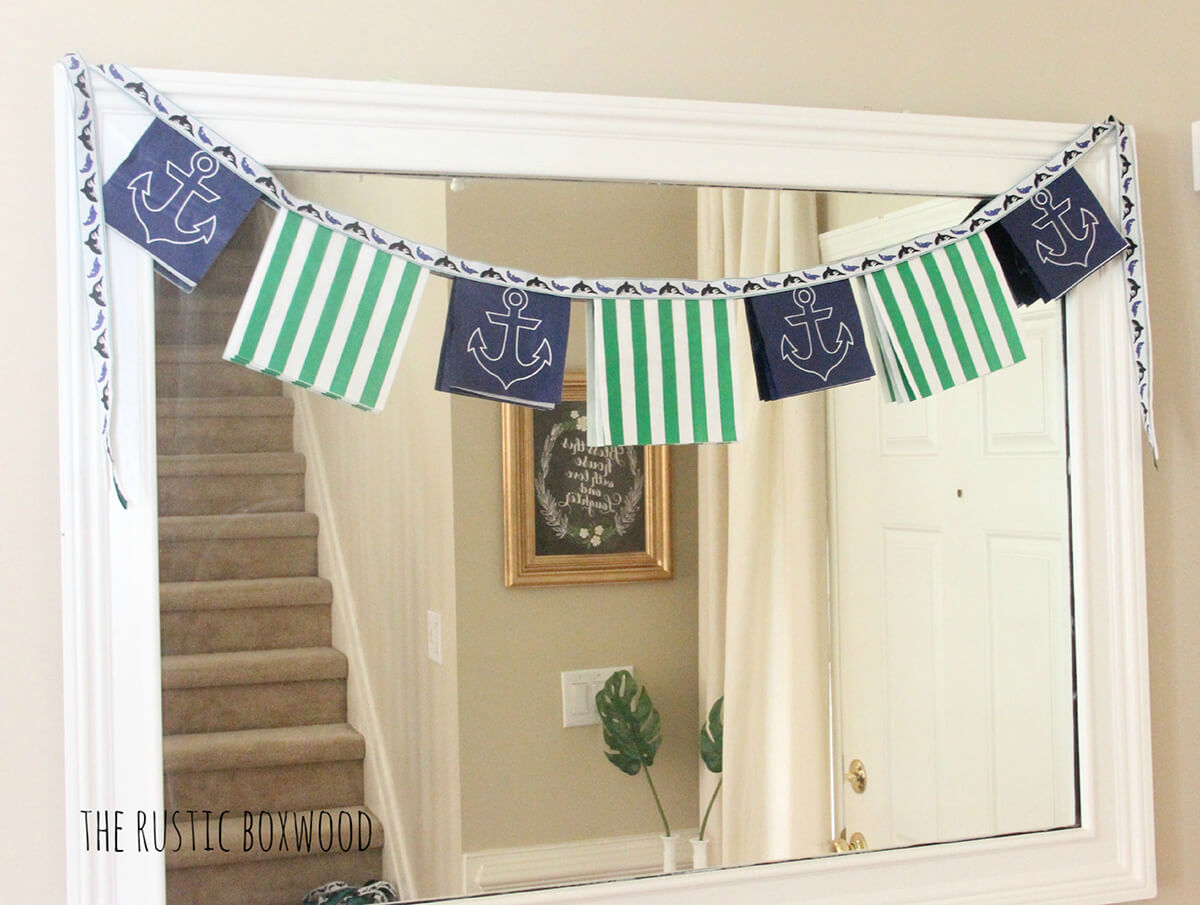 An affordable way to adorn your entryway is by using some napkins to create a fun garland banner. These napkins may work well for a party, but they can also serve as great decorations. With the anchor artwork, they easily accompany a naval-theme home. The rope or twine not only serves its purpose to connect everything, but it also cements the rural beach idea you're going for in your décor.
16. Unique Crafted Clothespin Candle Holder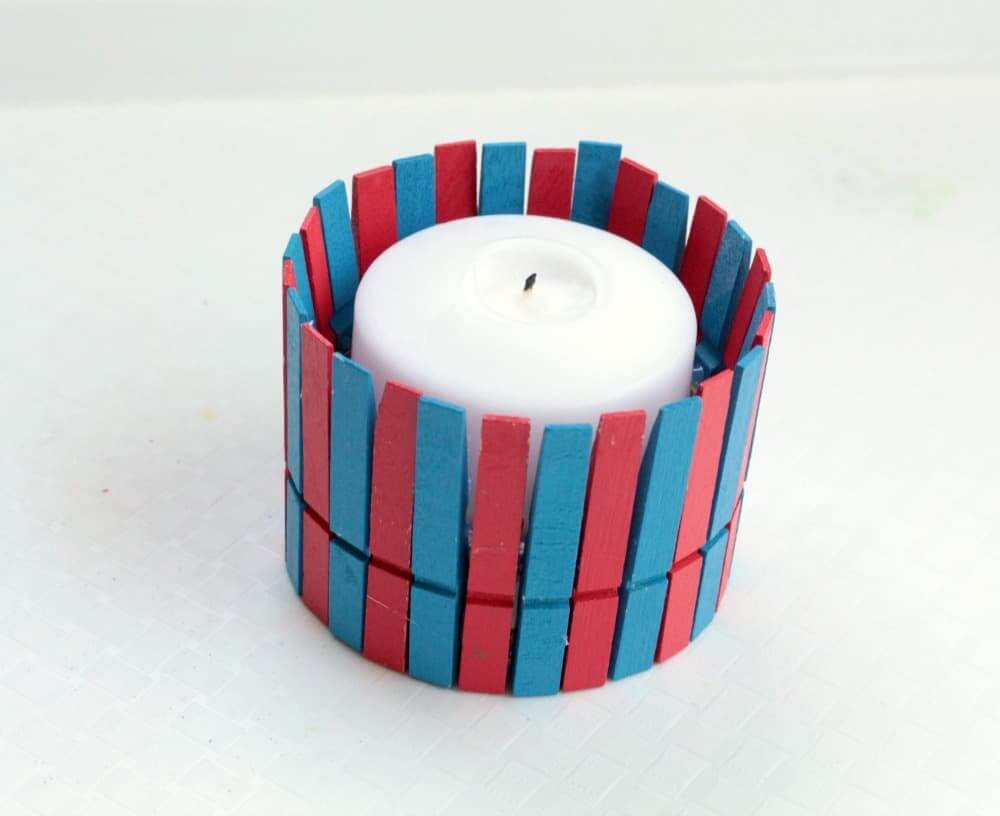 Who knew how useful clothespin could be if they aren't used to hang clothes on? Well, you can take those small items and morph them into a candle holder instead. If they're basic in color, then consider embarking on a paint job using maritime color themes like blue. It's wrapped up using twine too, which further captures the style.
17. Frosted Color Beach Glass Jars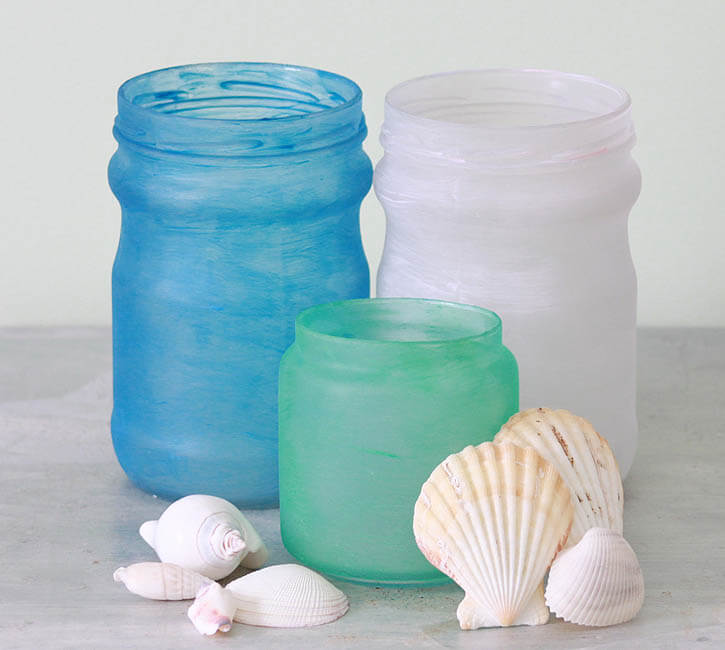 Beach glass is stunning in every way, but if you can't collect any, then you can create it yourself with the glass jars you have at home. With a few coats of gloss frost paint, the beach comes to life in your home. It's an easy project, and you can use these jars for almost anything whether it's storage or a vase for flowers.
18. Sailing Theme Colorful Anchor Pillow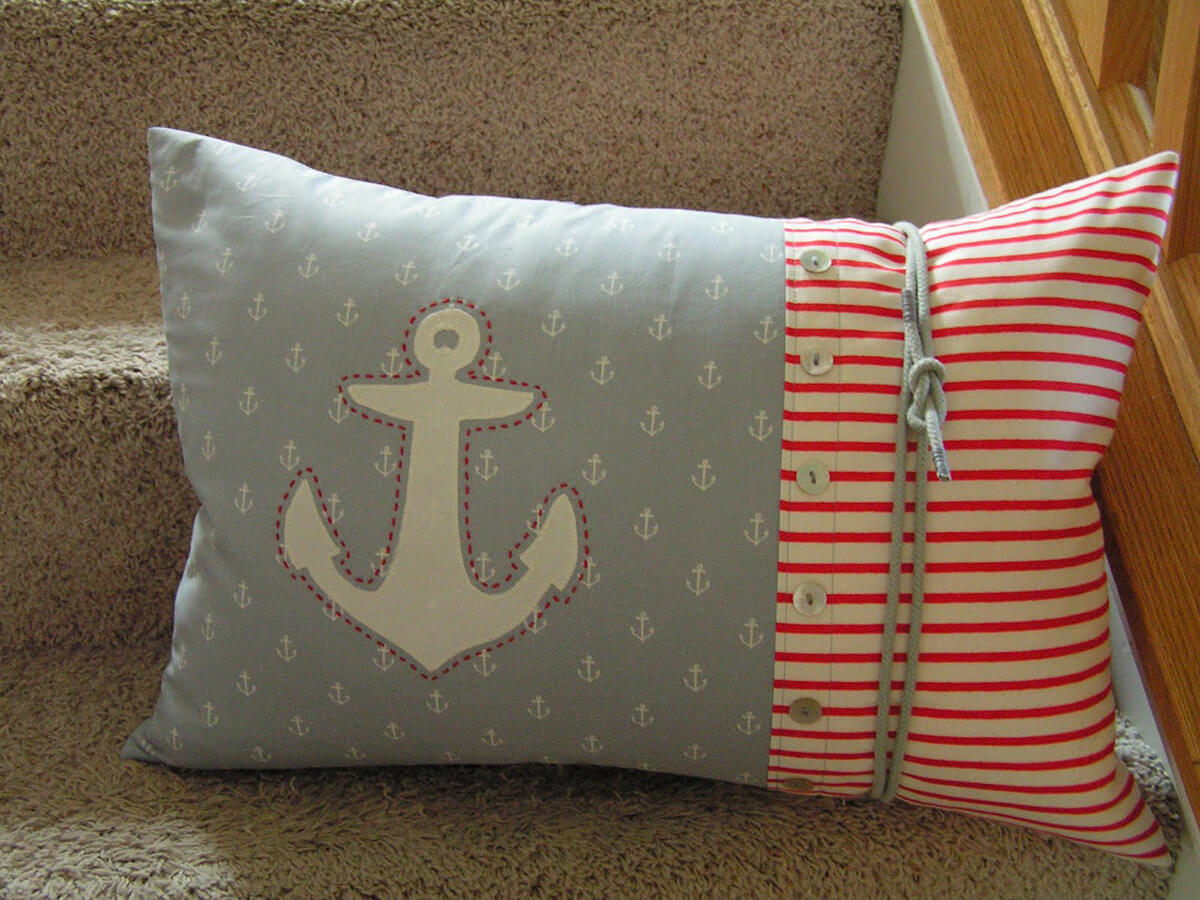 Combining multiple colors from blues to grays work well in bringing the sea-life theme home, and what better way to do this than with a throw pillow? The anchor outline, varied colors, and even the rope binding help add a pop of life to your couch.
19. Rope Tied Blue and White Striped Curtains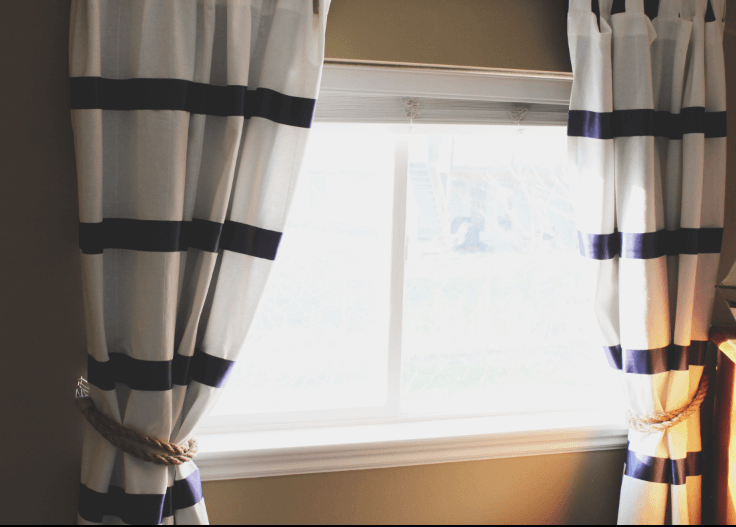 Blue and white stripes are commonly used in nautical decorations, but they're no less exciting. Think about adding curtains with the color theme throughout your home or even just in one room. What can really help set it apart from the rest of your décor is by using thick rope as tiebacks.
20. Make a Sailboat with Wood and Fabric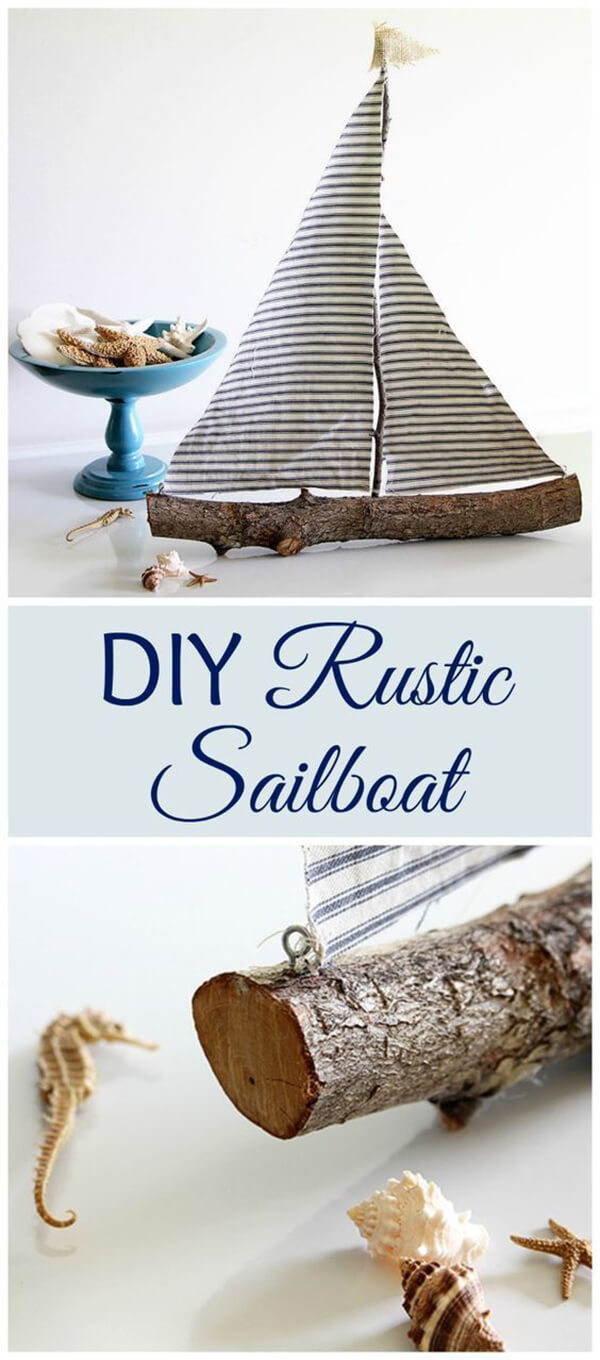 21. Stencil an Anchor on a Pallet Sign

22. Paint Old Bottles For A Beachy Look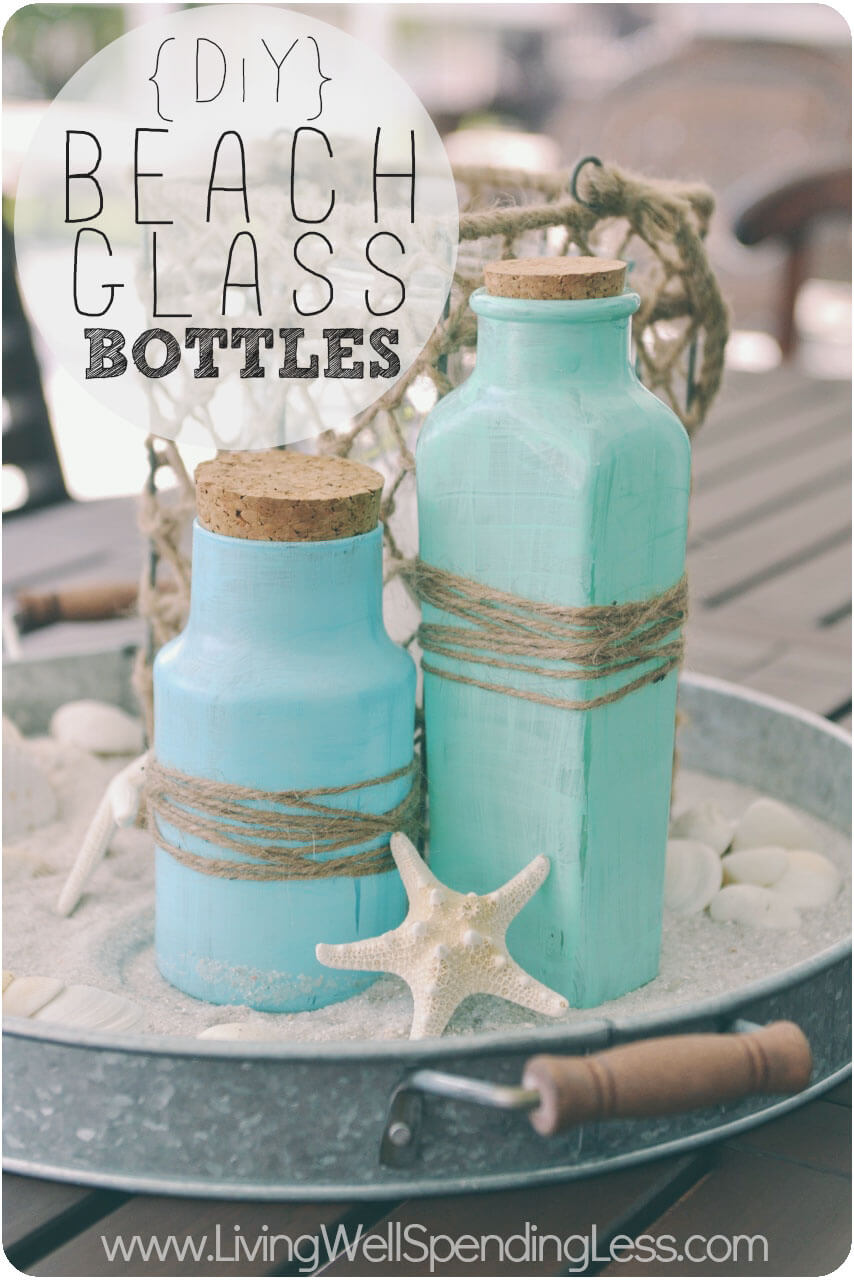 23. Wrap a Wreath in Burlap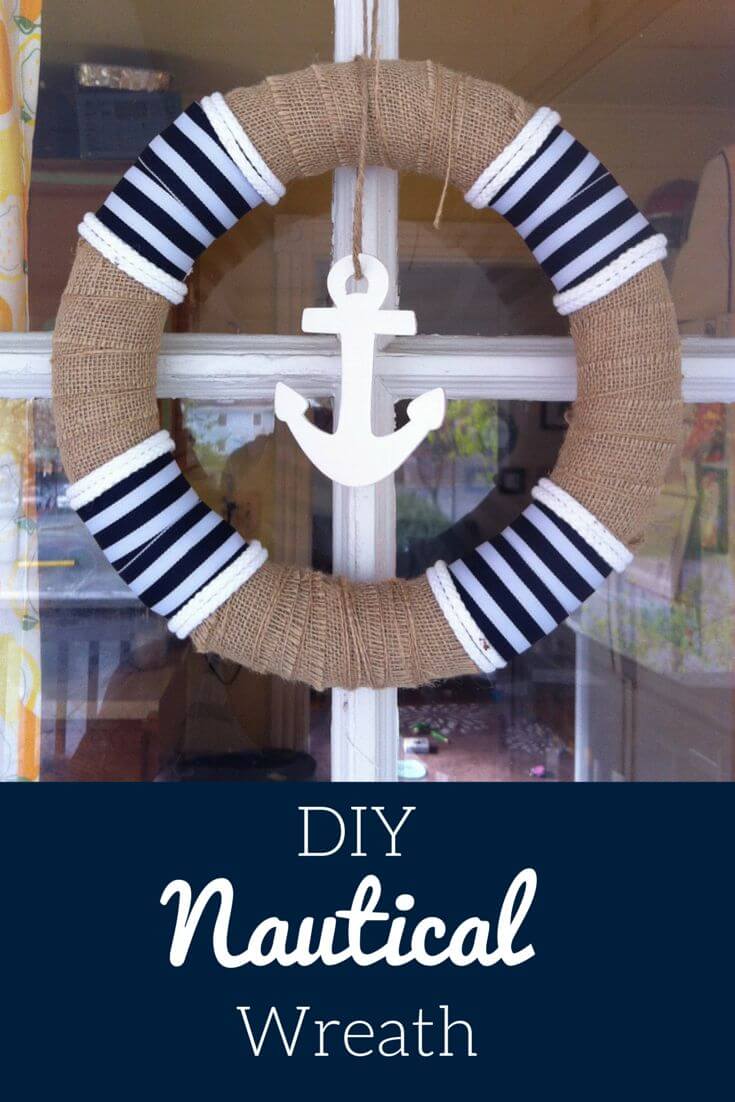 24. Clever Idea for a Towel Holder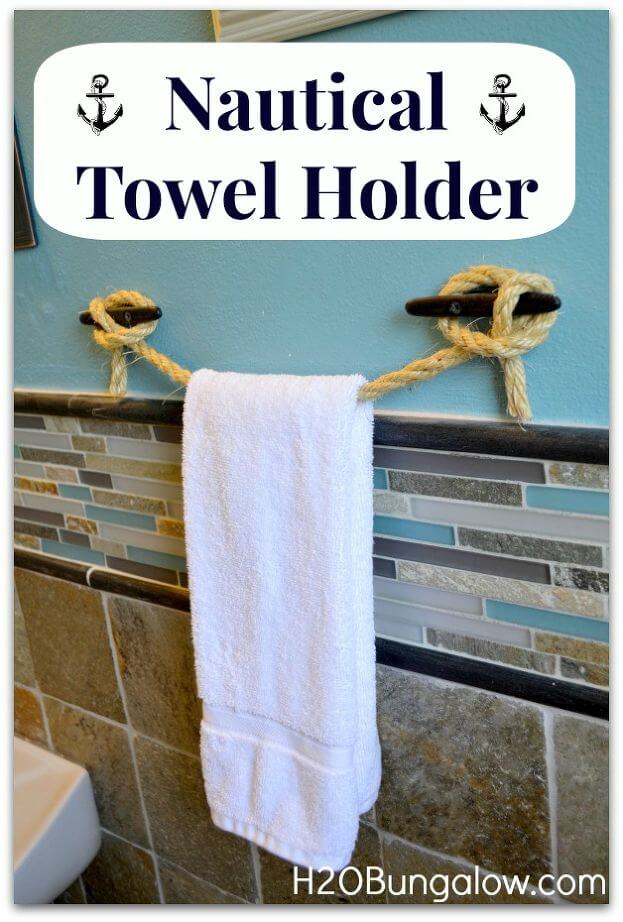 25. Make Your Own Clay Starfish to Hang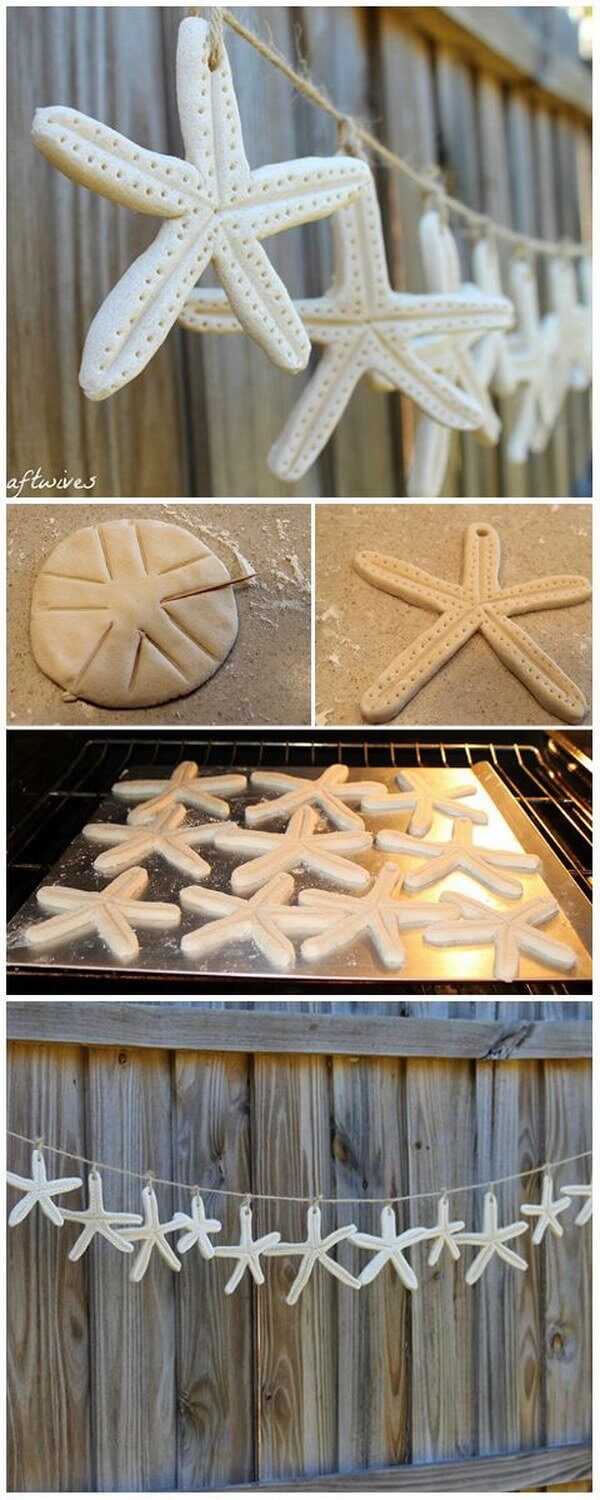 26. Rope Wrapped Spool Table for the Patio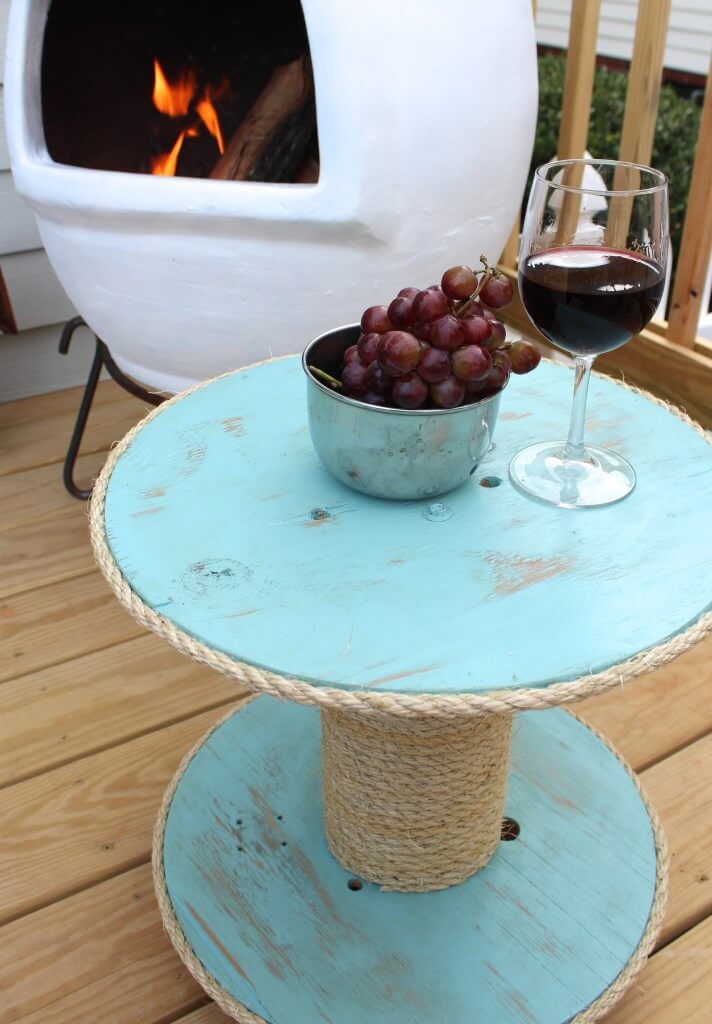 27. Mason Jar Tea Light Holders with Nets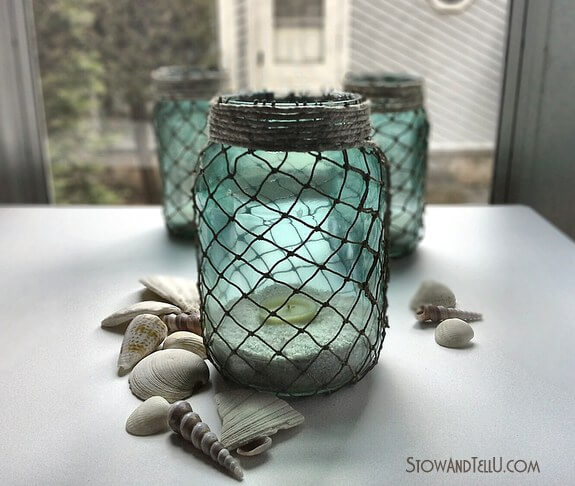 28. Name Sign with Rope Script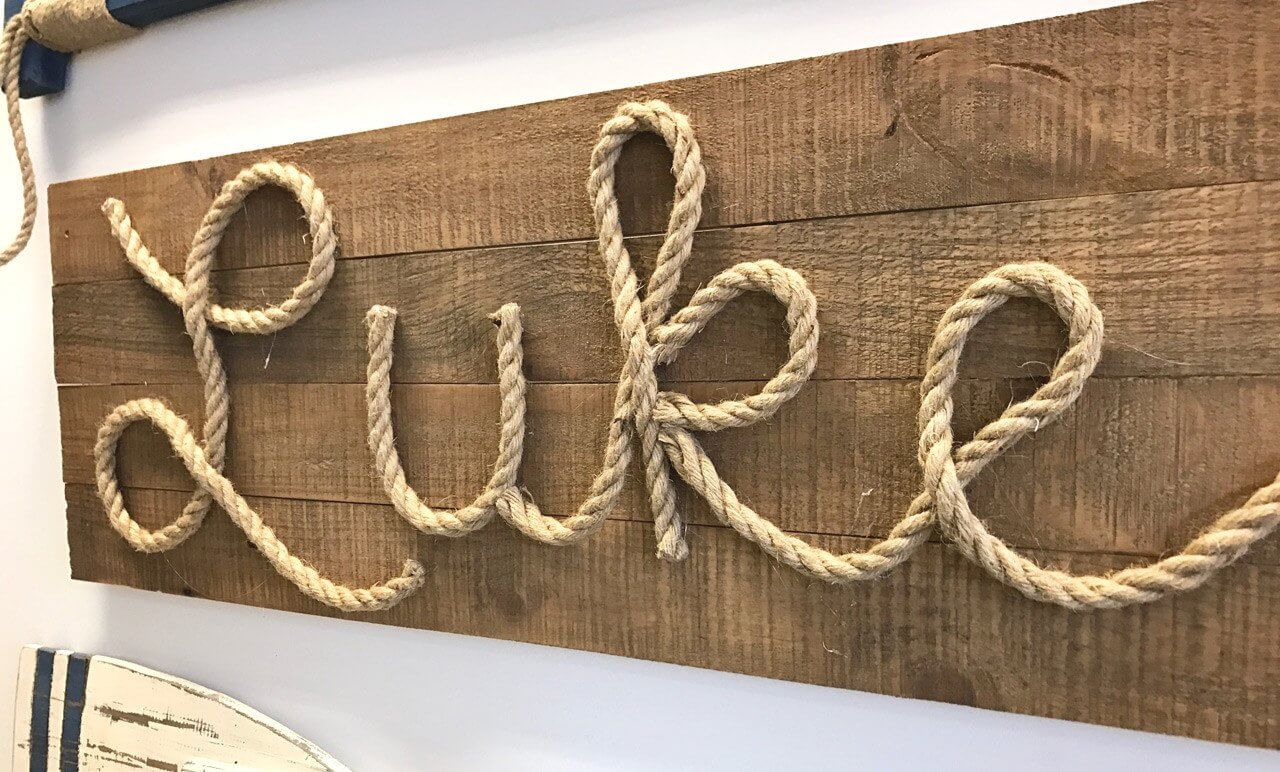 29. Sew This Adorable Fish Pillow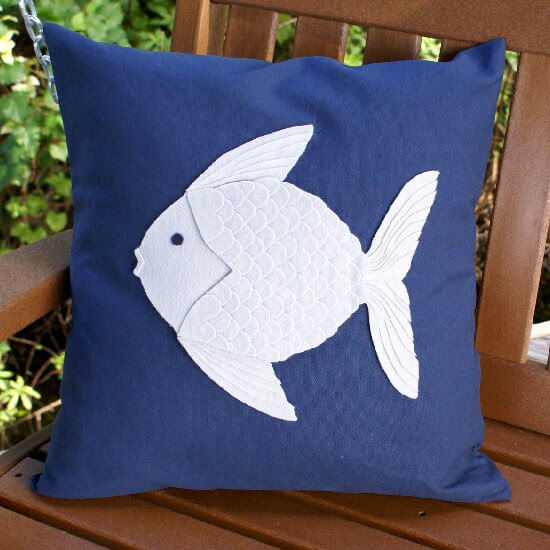 30. Upcycle Wine Bottles into Nautical Décor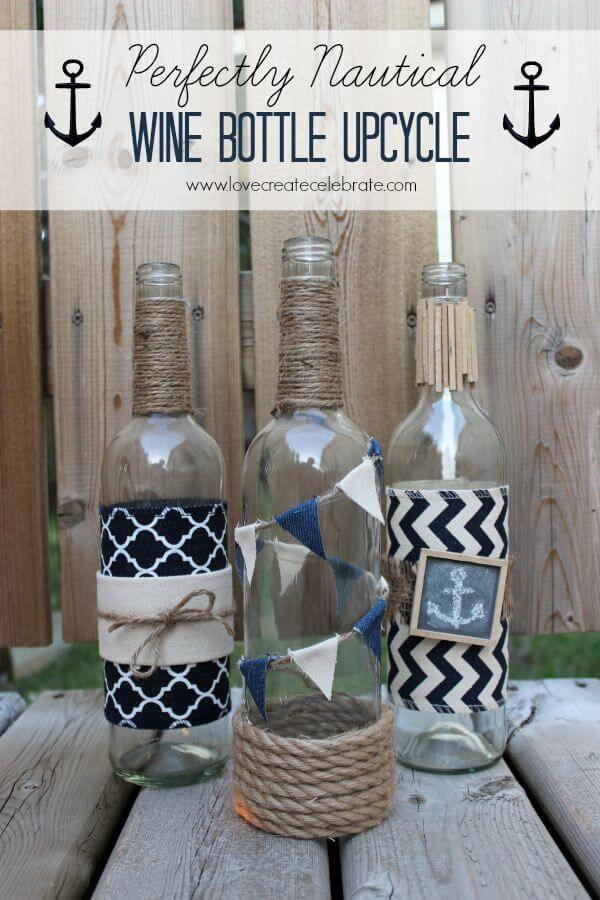 31. Find the Beach with this Driftwood Sign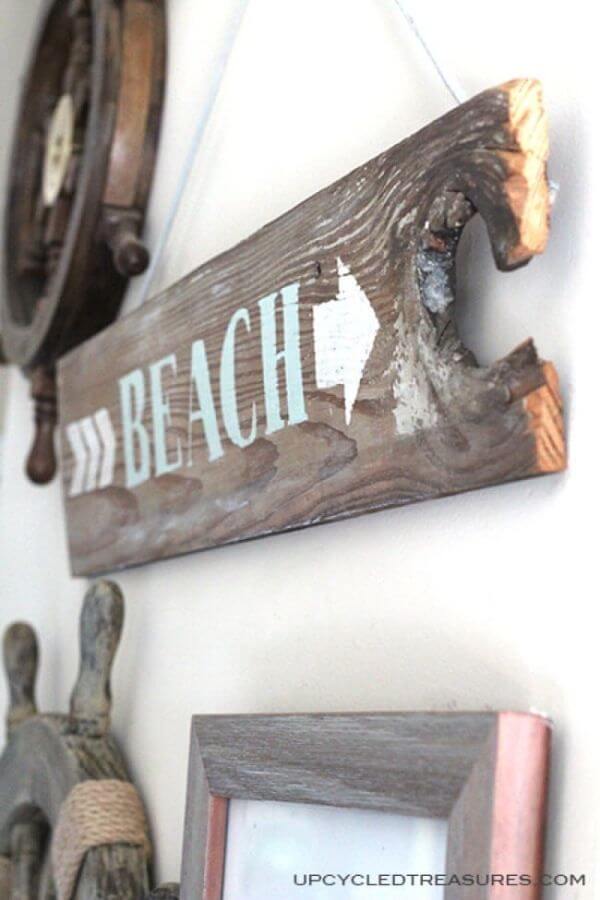 32. Hanging Driftwood Shelf with Nautical Hardware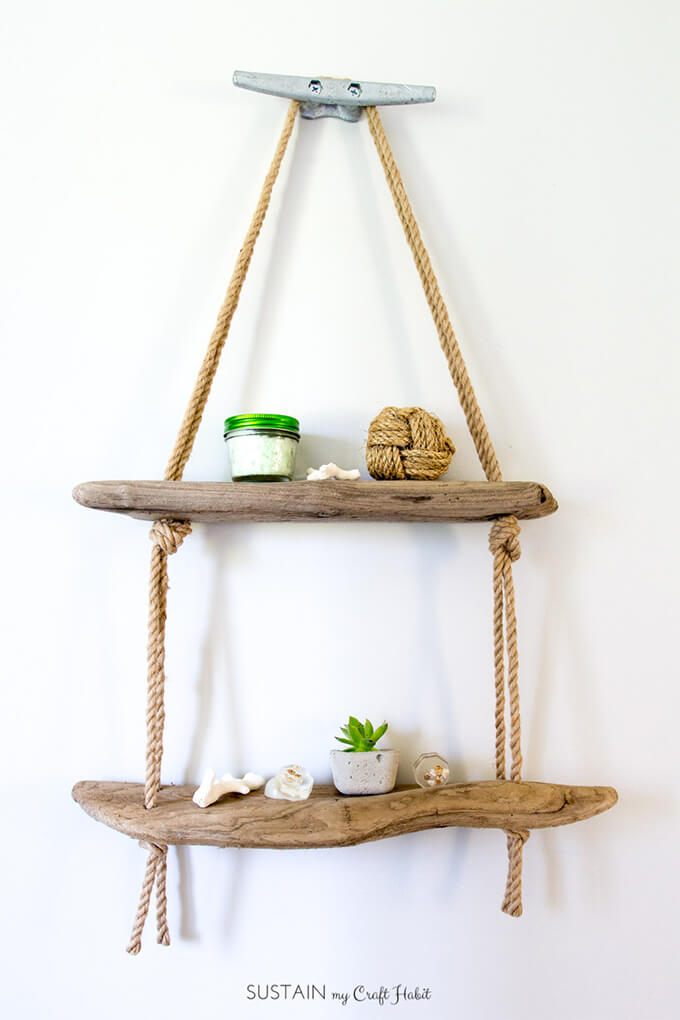 34. DIY Nautical Decor Idea with Driftwood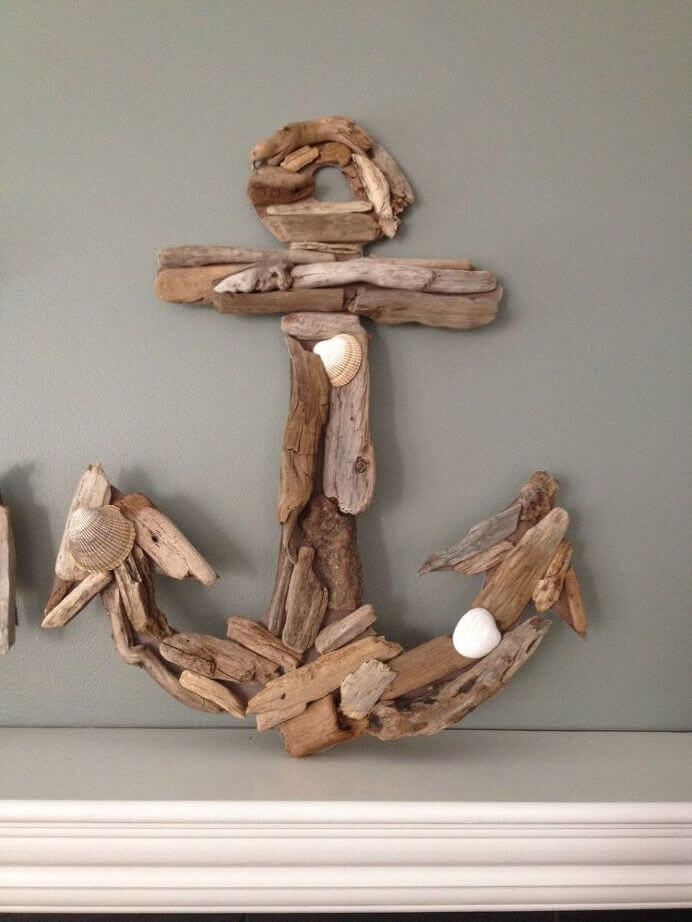 35. Use Glass Bowls to Make Buoys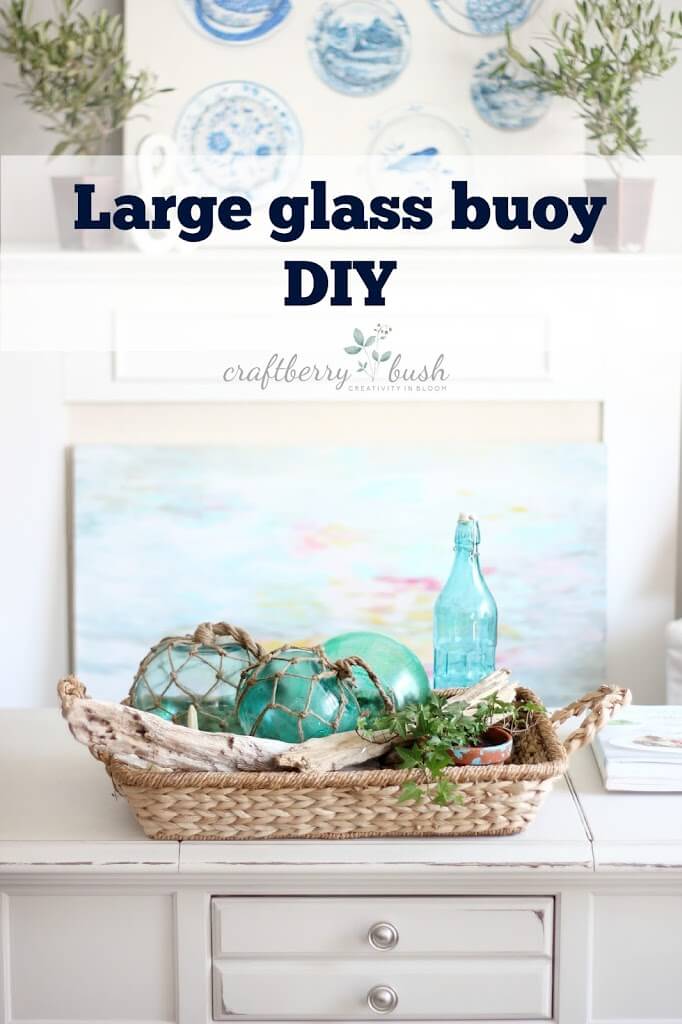 36. Cute Striped Fish Curtain Hold Backs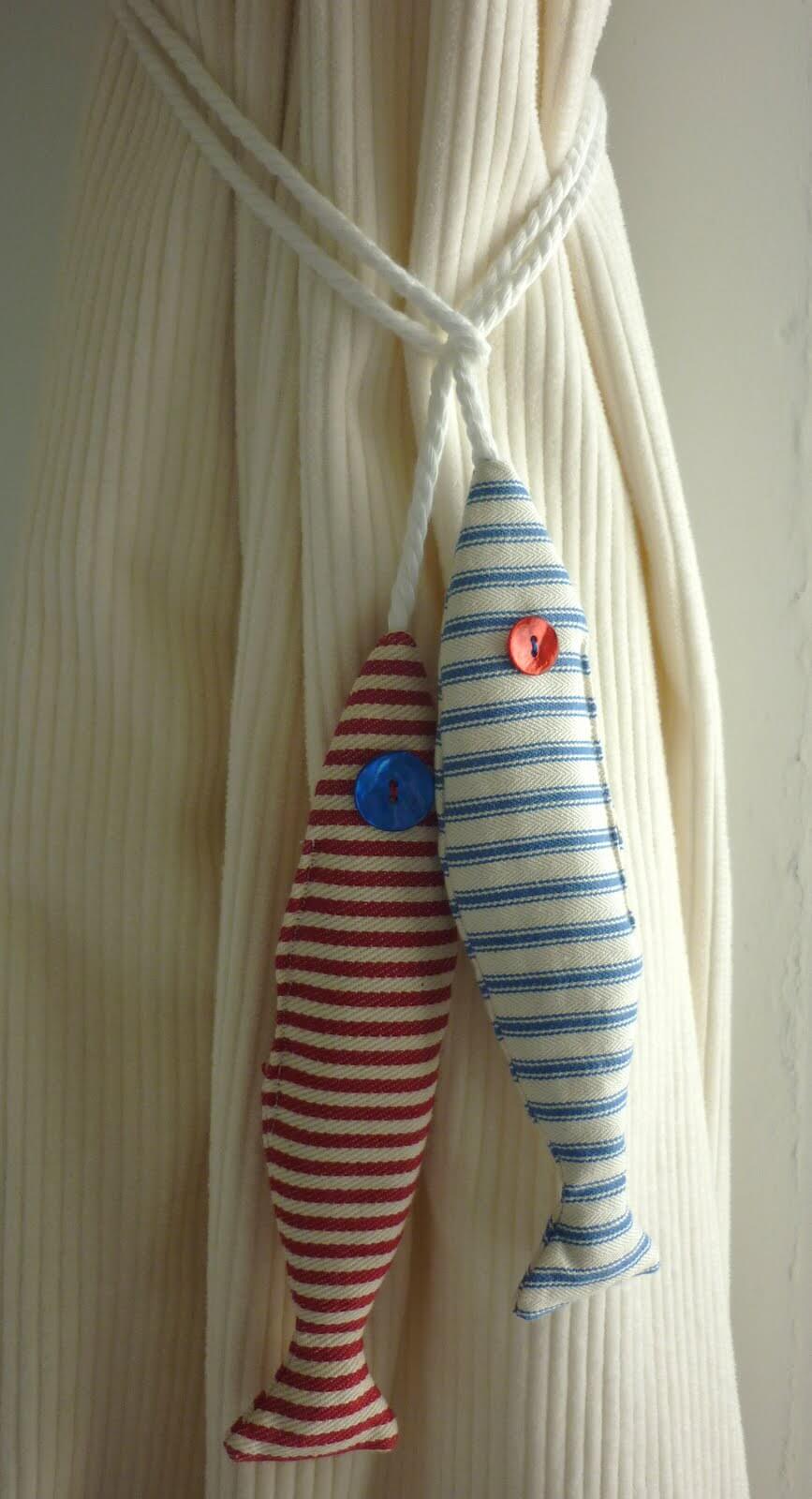 37. Upcycle an Old Mirror with Rope

38. Make Your Own Hanging Anchor Sign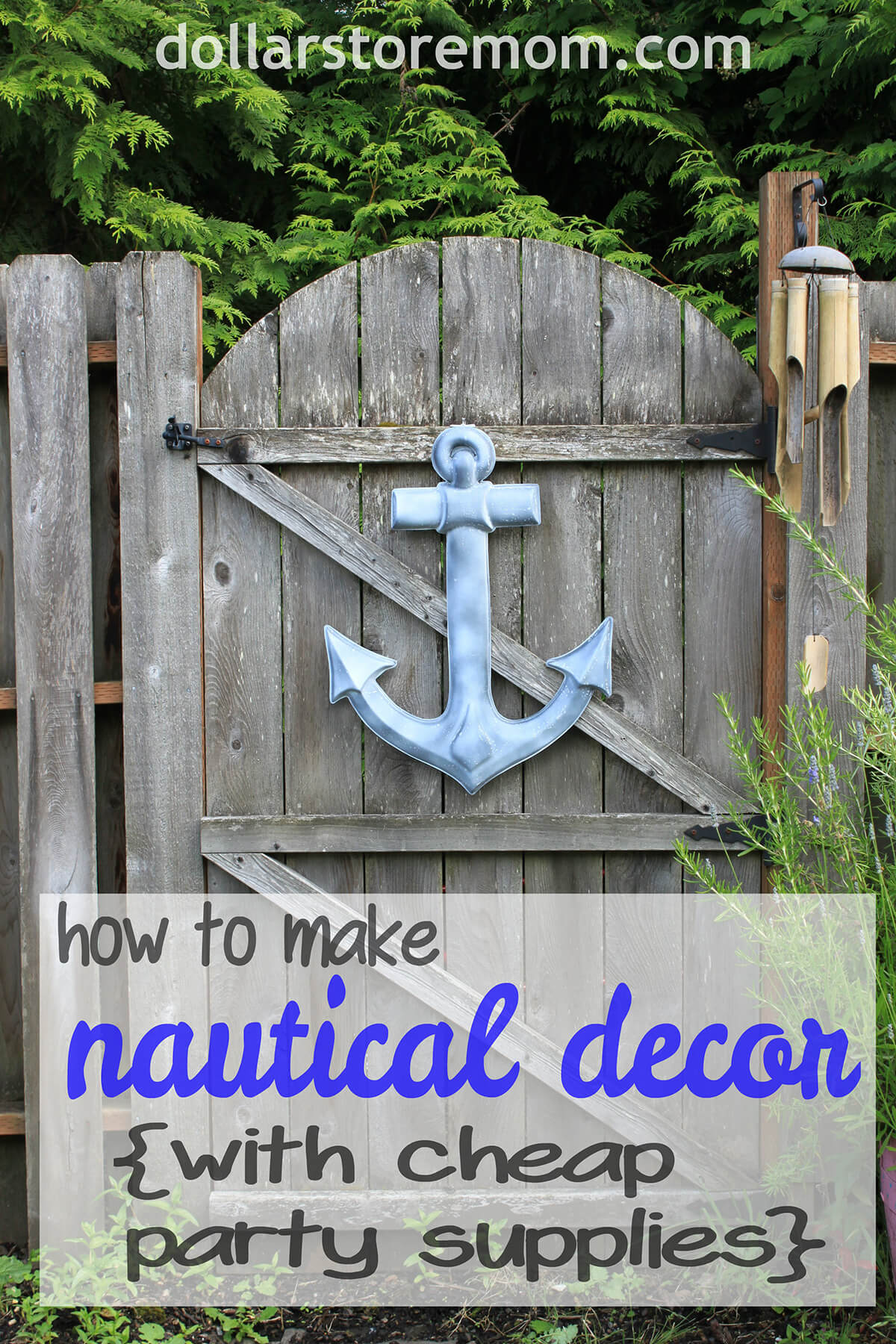 39. Cute Nautical Graphics with Handy Clothespins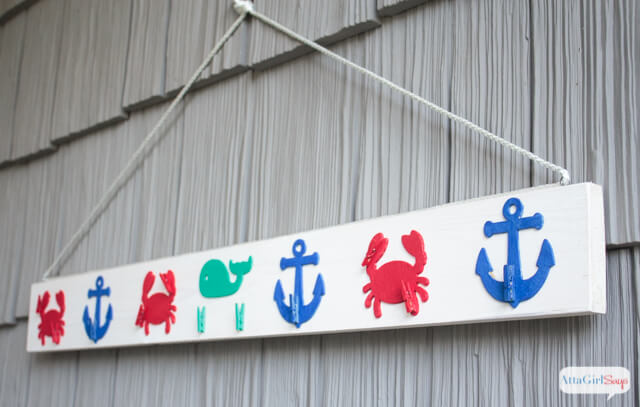 40. Shadow Box with Beautiful Scallop Shells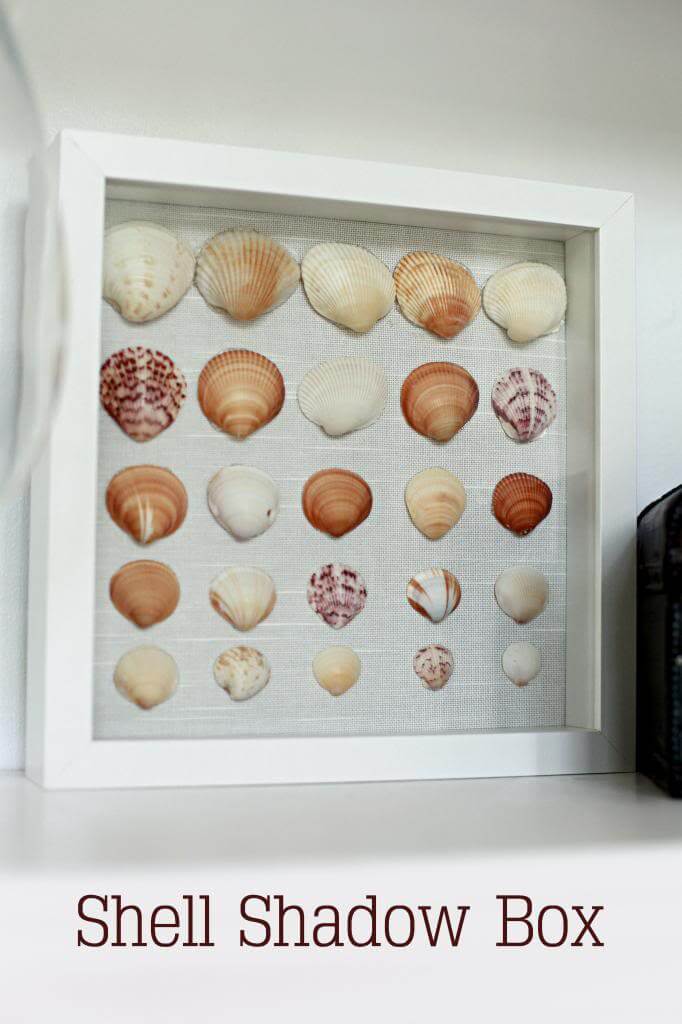 41. DIY Nautical Decor Idea for Rope Rugs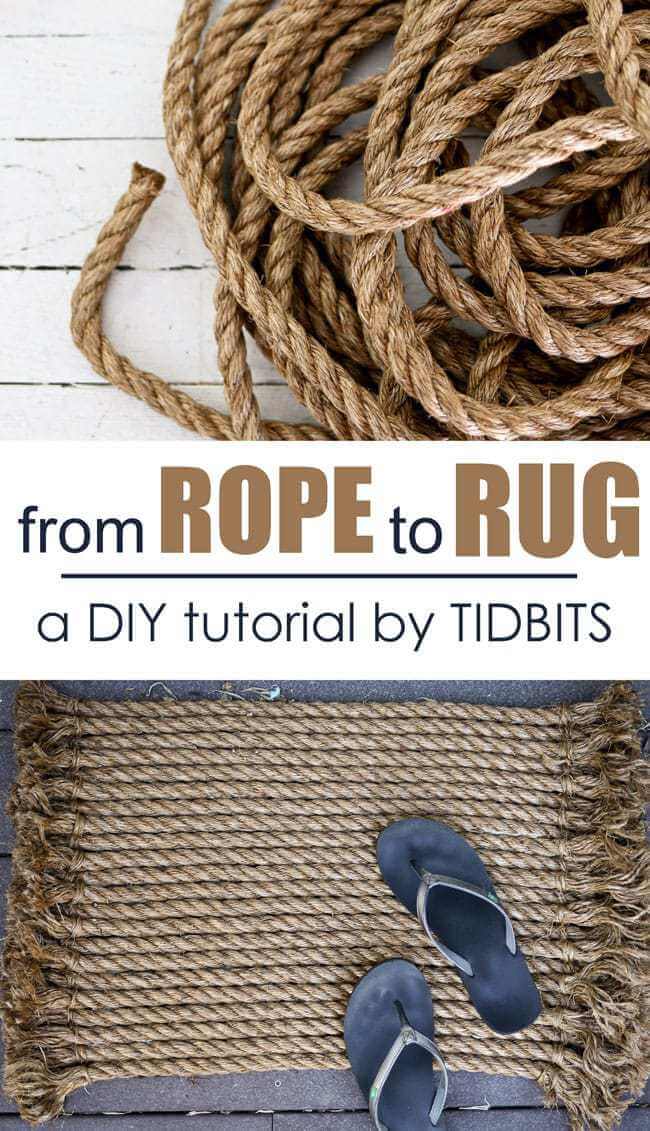 42. Rope Netted Vase Bottles and Decorations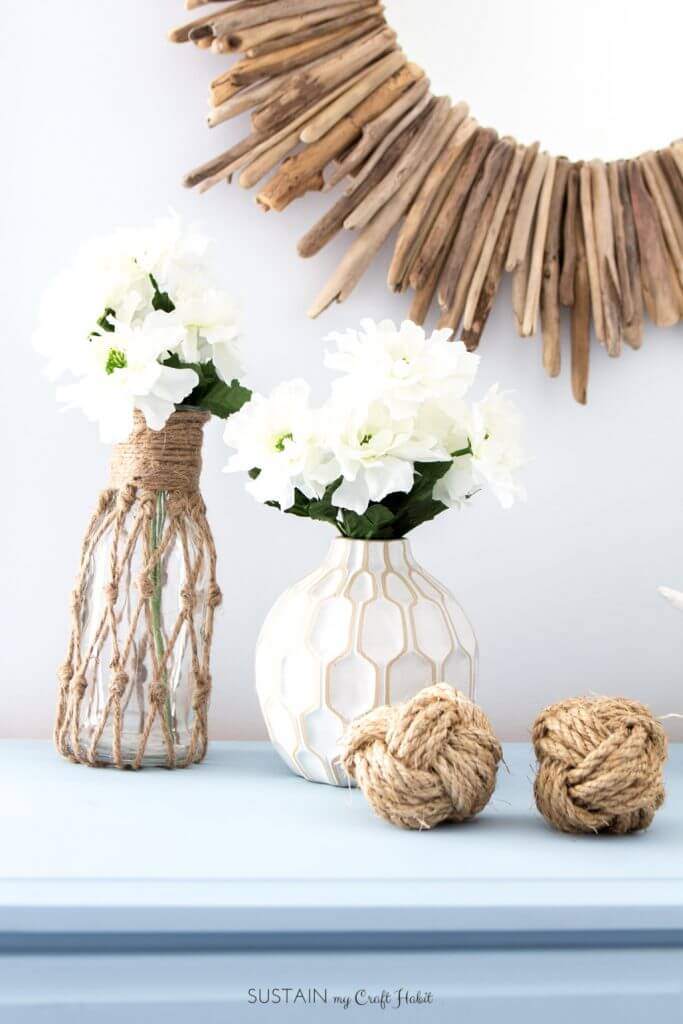 43. Driftwood Photo and Memo Holder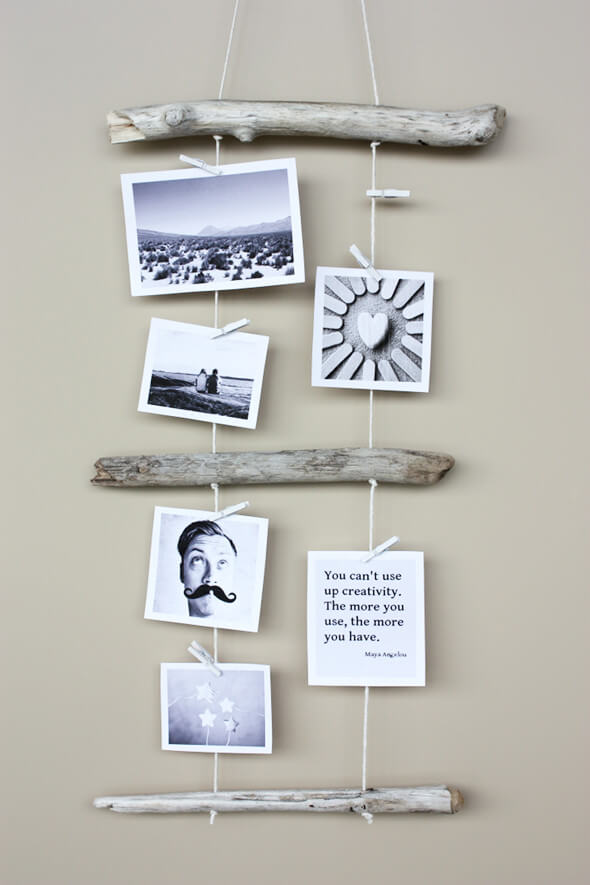 44. A Little Step Stool with Nautical Flair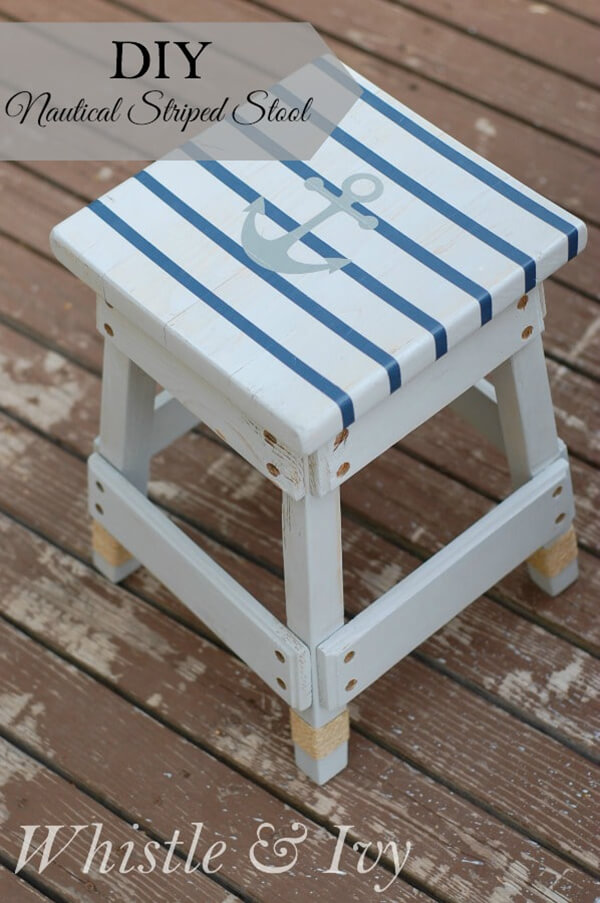 45. Net Wrapped Lamp Shade and Driftwood Mirror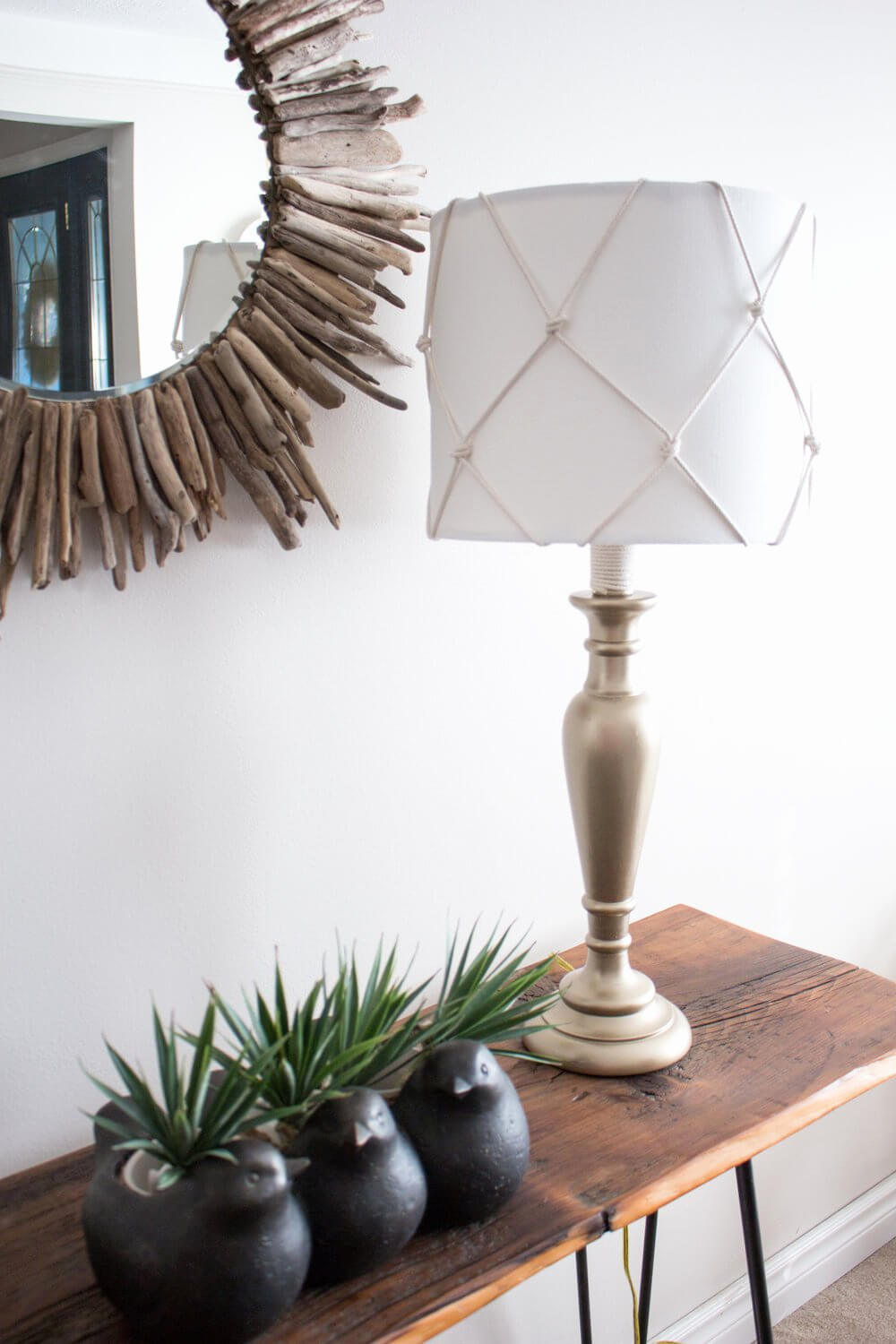 46. Perfect Address Buoys for the Beach House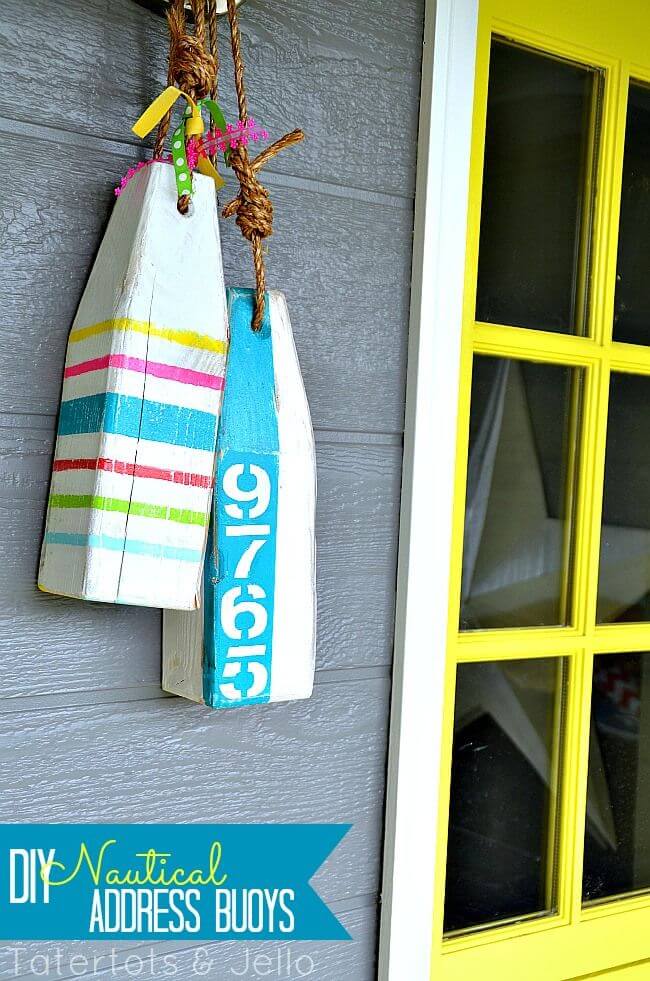 47. Chest of Drawers with Nautical Lettering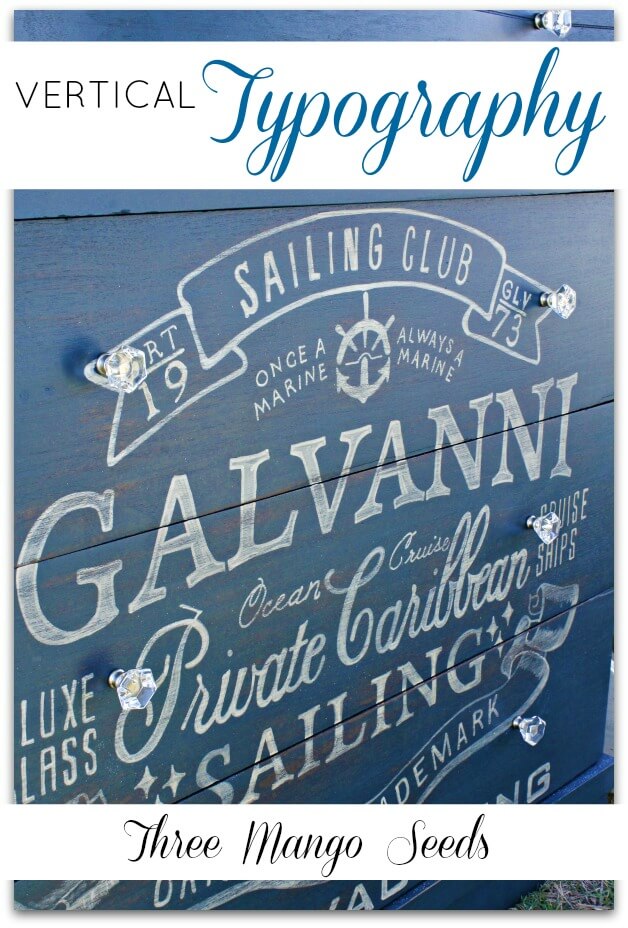 48. Tie Your Own Fishnets With Rope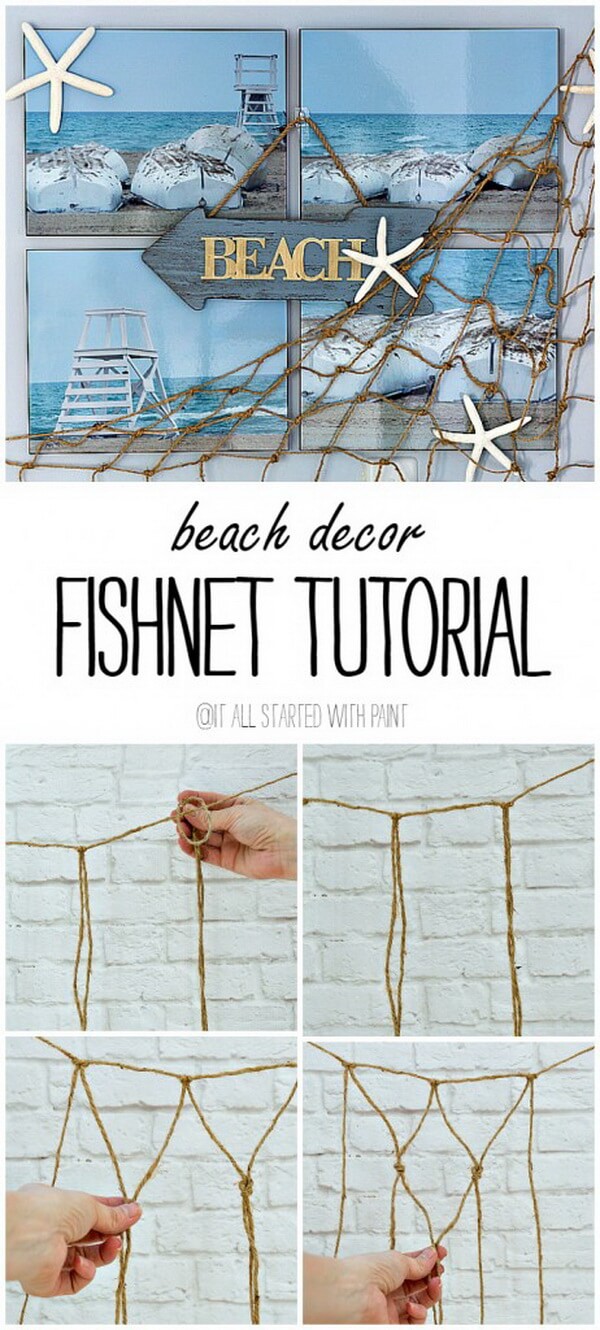 49. Upcycle a Frame with Rope Hangers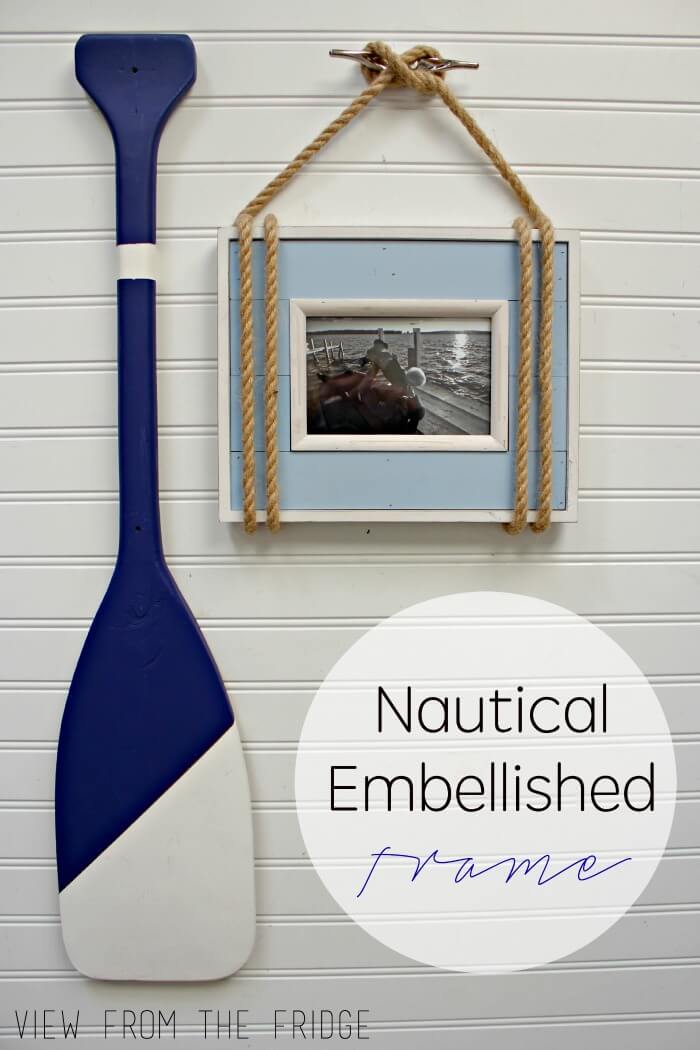 50. Make Your Own Seashell Wind Chime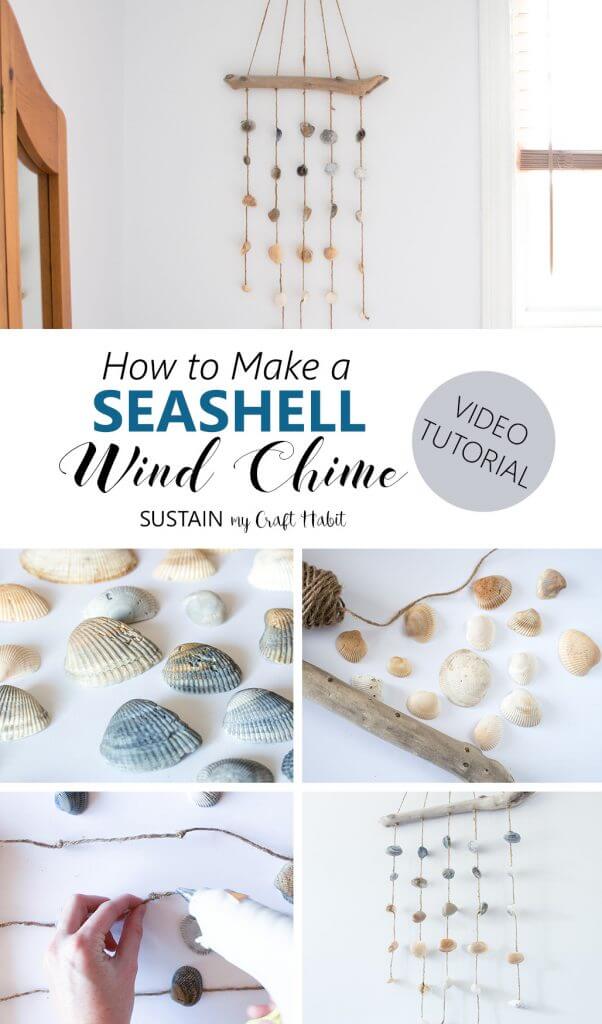 51. Candle Holder with Pretty Glass Gems

52. Framed Seashells with Caned Background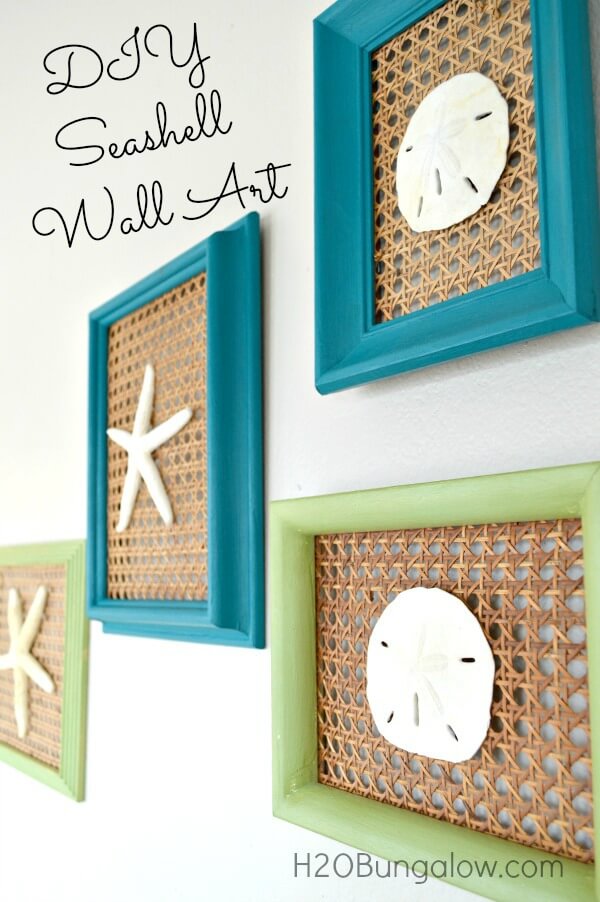 53. Starfish Shadow Boxes with Burlap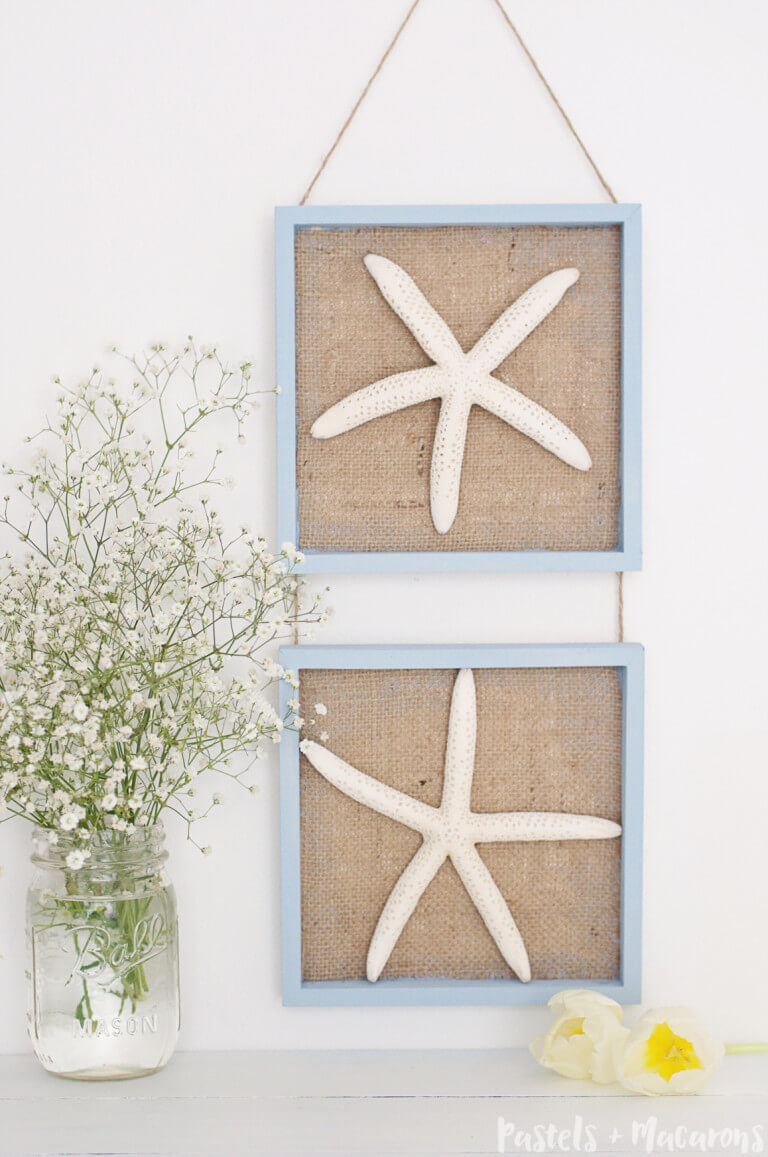 54. Wall Art with Cursive Rope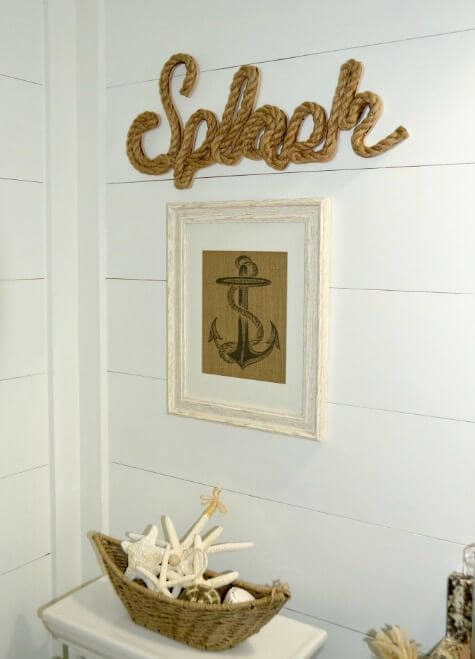 55. Hanging Bathroom Shelf with Nautical Rope