Do you have a bunch of dusty old novels sitting around that you never plan to read? Or maybe you want to save the piles of books at a library sale from being recycled or worse, incinerated. Perhaps you love reading so much that you dream of incorporating words into your home in any way possible. Whatever the case, the pages of old books are good for more than just reading!
30+ Special DIY Craft Ideas to Make With Vintage Books

These 30+ fun and easy DIY old book crafts will liven up any room in your home and don't cost a lot to make. Add a unique touch to your walls or Christmas tree with our ornament and art ideas. The book page flowers on this list beautify your home without bothering allergy sufferers.
Need a décor idea that adds a touch of vintage class? Try the stacked book crafts listed here. Vintage book pages add a cozy touch to festive fall décor like banners and cute little pumpkins. You can even repurpose old books into secret "safes" and hiding places to keep everything from holiday gifts to valuables safe and out of sight.
Keep reading for more info on how to make all 30+ DIY old book crafts!
1. Cool Rustic Old Book Knife Holder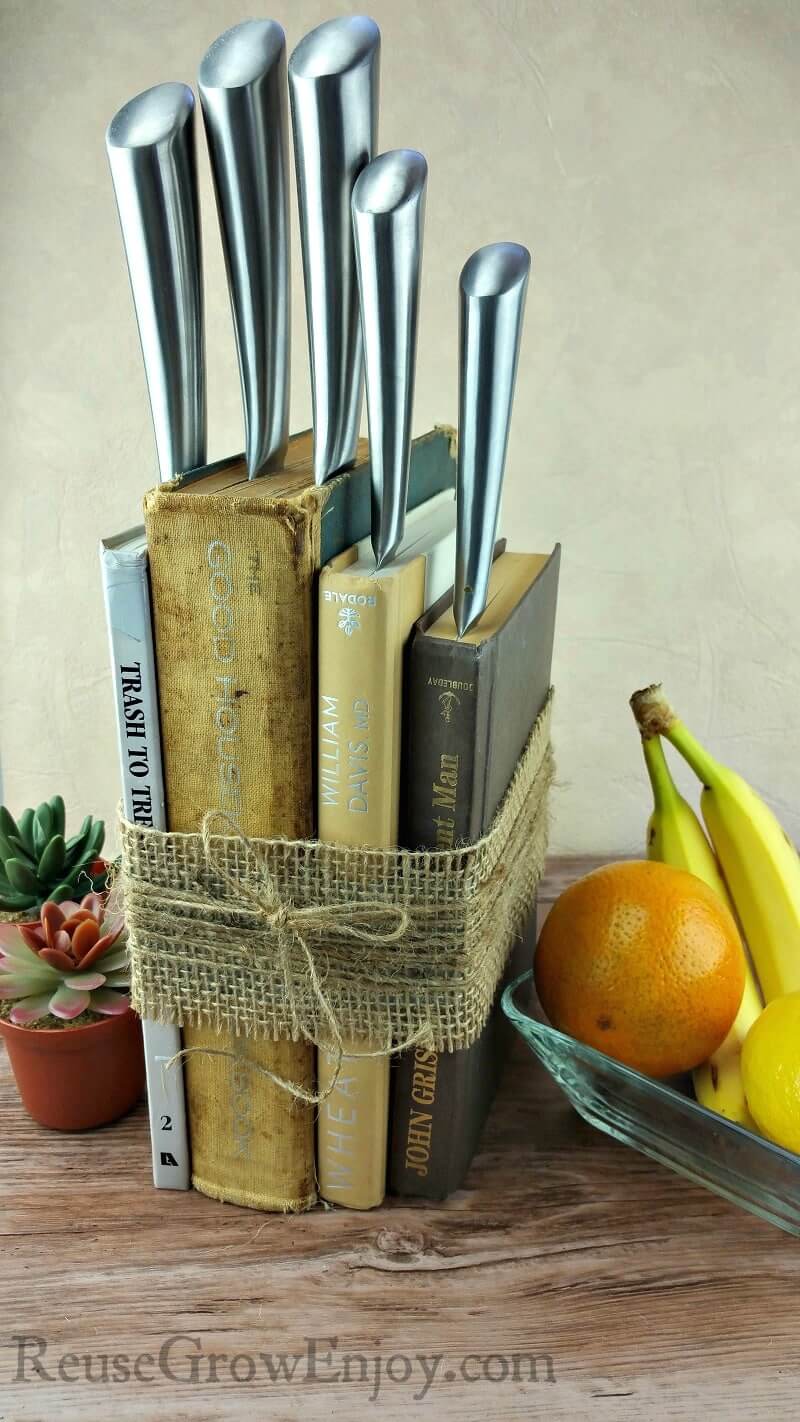 Rather than go for a classic knife block to ensure all your knives are within reach, you can whip out some old books and upcycle them into something that's more useful than just collecting dust. This is a fun project for those of you that need something quick and simple too since there's no hollowing out of the books required.
2. Book Page Filing Cabinet Makeover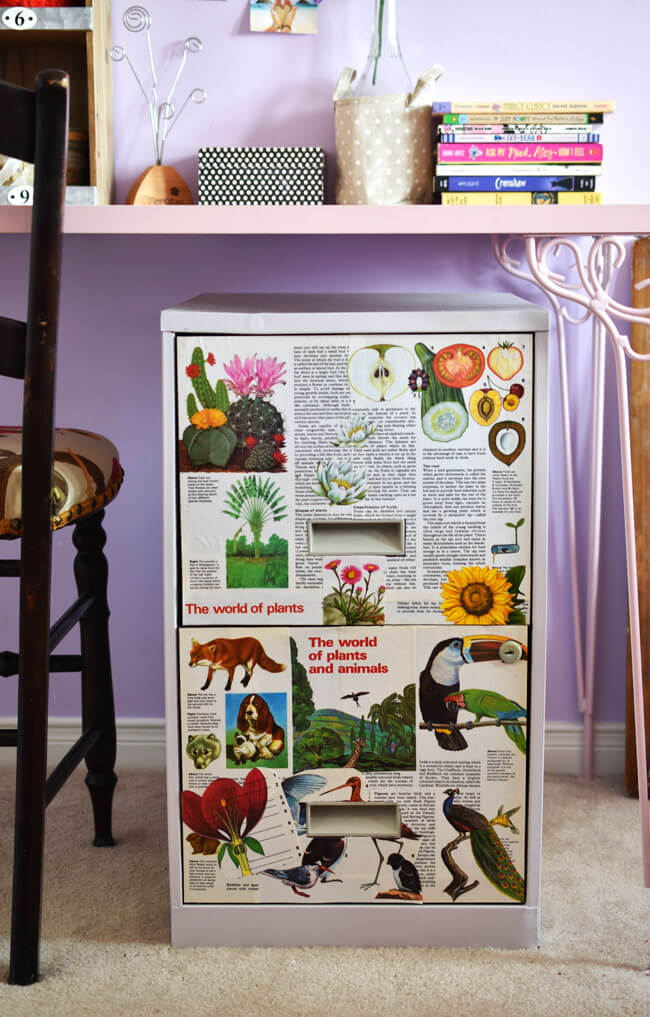 Who needs a typical filing cabinet when you can elevate its appearance using book pages? Consider painting over the cabinet before adding the pages. You can give it any type of paint job based on the pictures that you want or the current decorative layout of the room you're going to have the cabinet in. There's more than enough room with this project to make something that's personal and unique.
3. Vintage Book Picture Frame Designs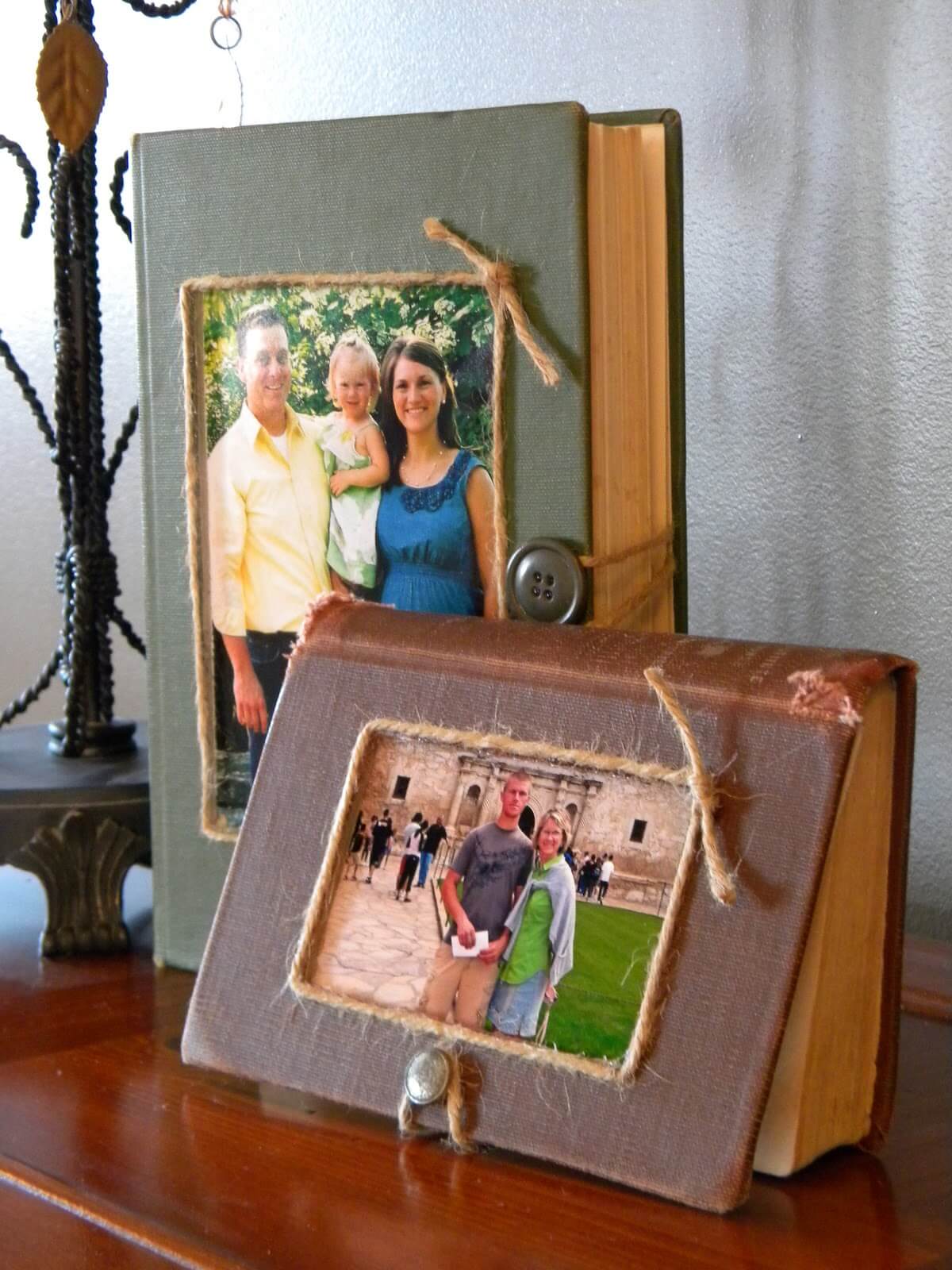 Deck out your home with distinct picture frames using vintage books. You can find enough to show off numerous pictures, setting them up in different angles to support vertical and horizontal images. Also, consider hot gluing string around the cutout portion of the book as this does a good job at emphasizing the picture more and adding to the rustic-like theme.
4. Functional Old Book Mail Organizers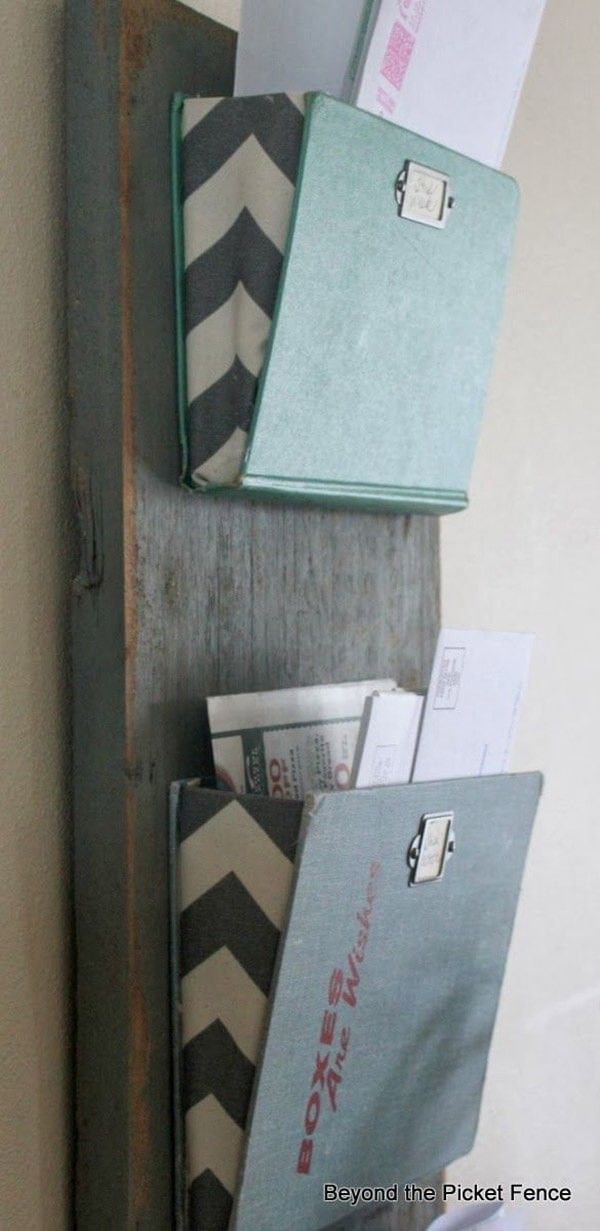 It's normal for many people to have mail lying around the house, and if you want to make things a bit neater in your home, consider using some books you don't read as organizers. It's far better than throwing them out, and it makes for reliable, long-lasting holders for numerous pieces of mail since the books themselves are rather durable.
5. Upcycled Book Page Bottle Décor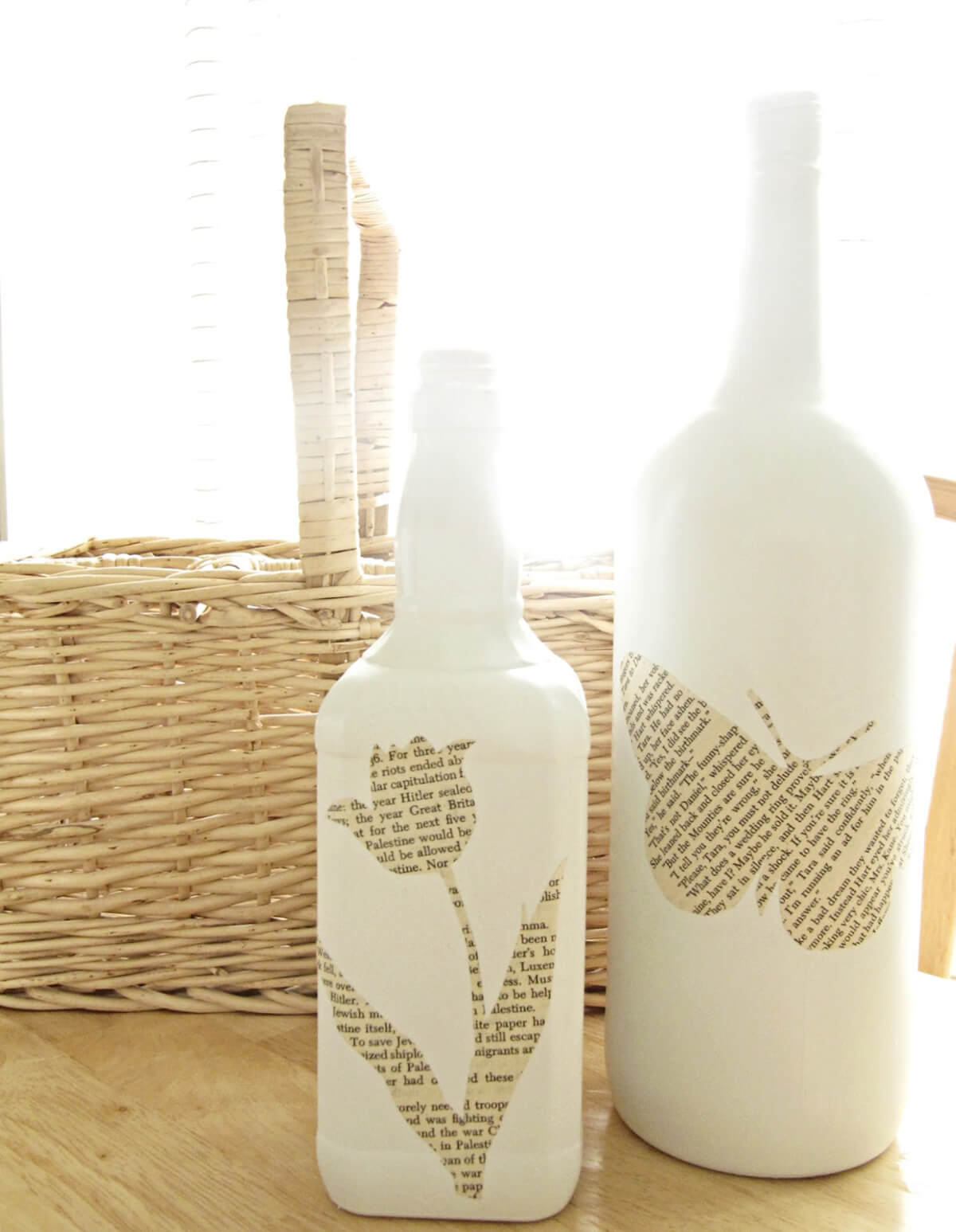 A wonderful way to upcycle both old books and old bottles is with these cool book page bottles. You can create whatever design you'd like and use them as stencils to cut out portions of the books you don't need anymore. Go for random pages or find quotes that mean the most to you from the books and use them to glue onto the washed and spray-painted bottles to create lovely décor.
6. Adorable Book Paper Hydrangeas Décor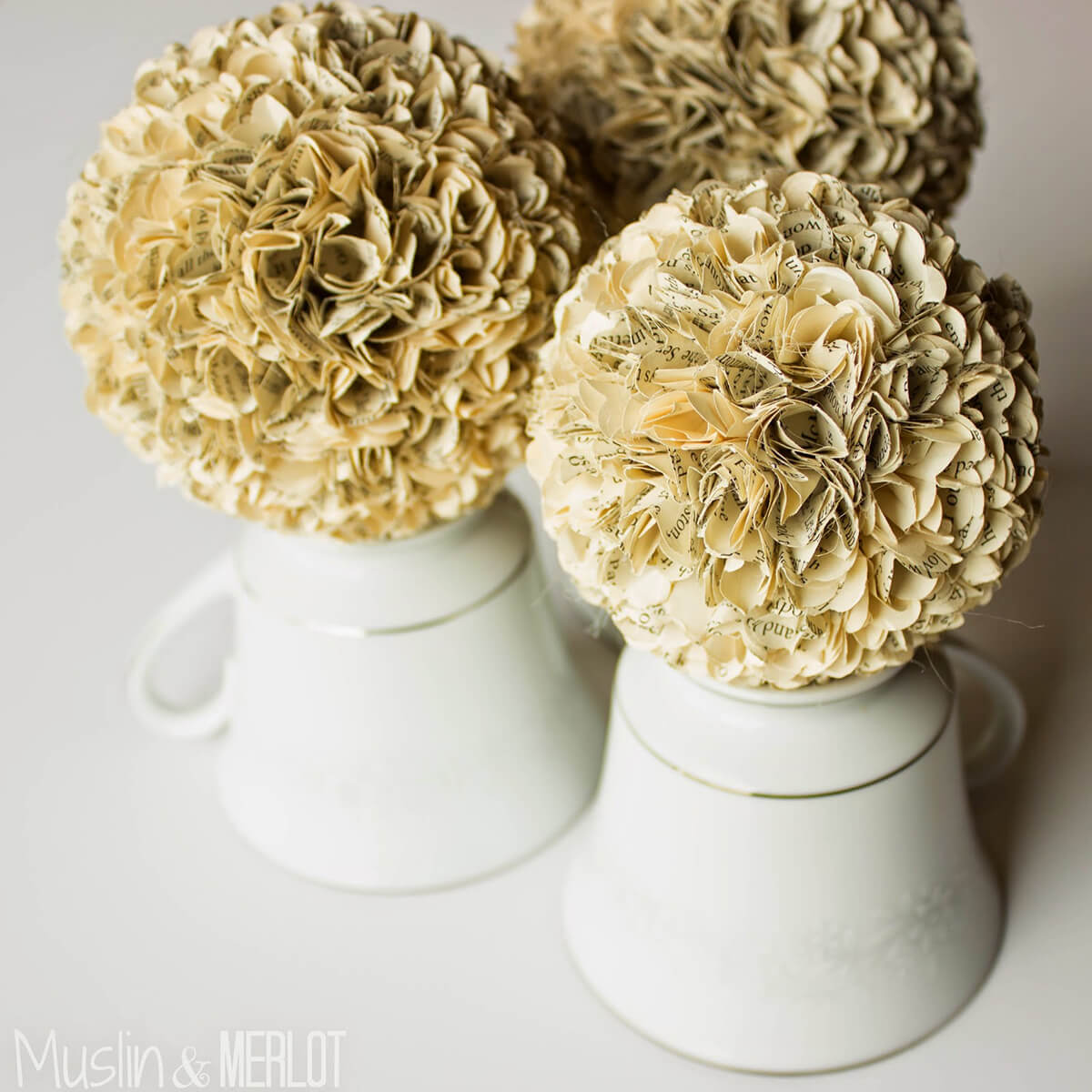 Hydrangeas are always fun to use to decorate your home, but have you considered using old books to create them rather than the typical colored style? This a fun way to make your decorations stand out a bit more. Plus, it's a good way to get keep old books nearby since you're breathing new life into the pages. Depending on the size you want, you'll have to use multiple pages to get the job done.
7. Beautiful Succulent Homemade Book Planter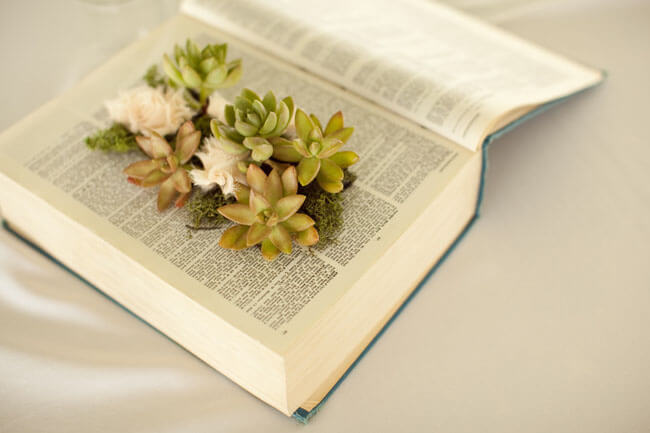 An old book you no longer read can be the perfect tool for your gorgeous succulents. Going for a more vintage-styled book will allow you to stick to a certain classic aesthetic that works well with the succulents. What's also good about this project is that the succulents can still last a good deal of time since you're adding planting soil inside the book.
8. Easy DIY Picture Frame Book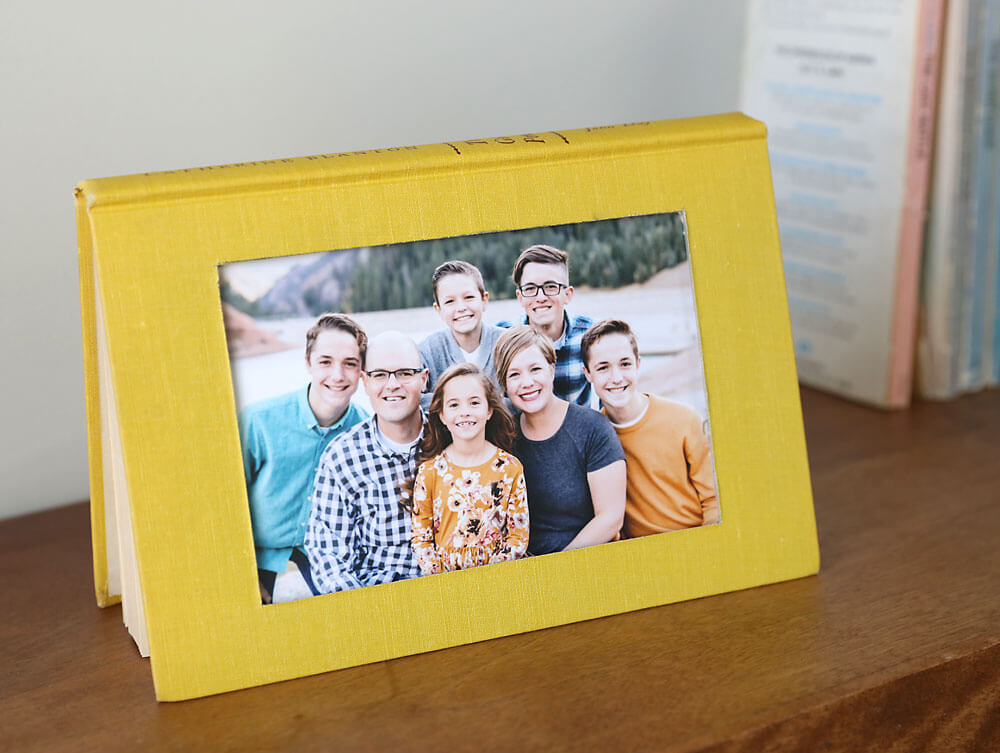 Create a unique picture frame for your favorite photo by perhaps using your old favorite book. This project will still allow you to switch out the picture any time you wish for a similar-sized one. Also, the book itself is still readable since you're not handling the inside during the project. This makes it versatile since it's more multi-functional in the end.
9. "Thankful" Book Page Celebration Banner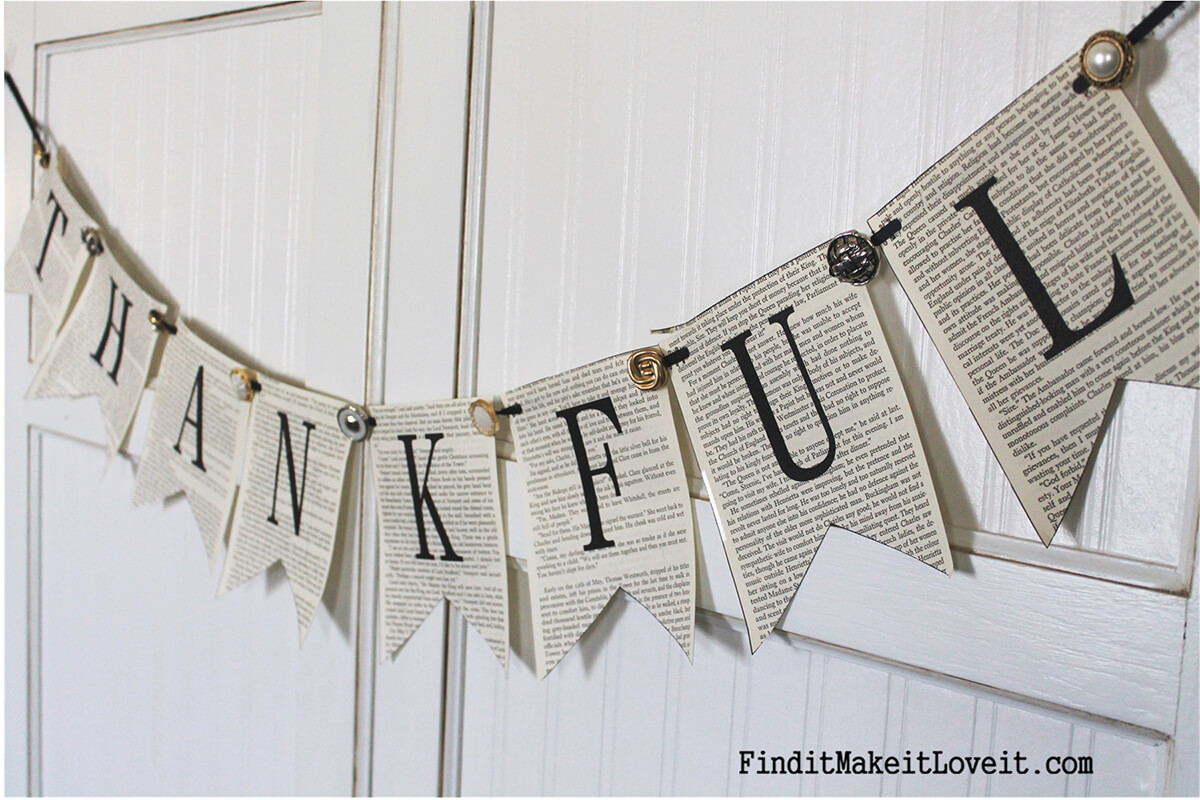 Add a distinctive touch to your decorations for your next celebration with this cool "Thankful" banner. Not only does this project make good use of book pages that you don't need, but it also provides room to add new words that stand out against the pages themselves. Make sure the print and font are large and dark enough that they will be noticeable when hanging up.
10. Unique "Book Shelf" Book Design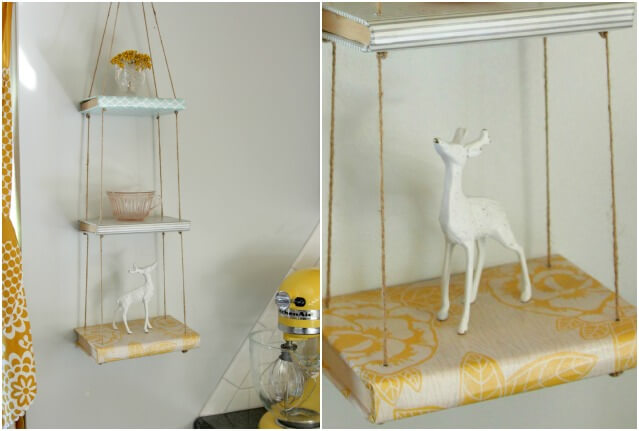 If you need a bookshelf, why not make it out of old books? It offers a fun bit of irony to your home décor, and it can be a wonderful conversation starter with guests. Even better is the fact that it can work in most rooms throughout your home. There can even be a nice whimsical vibe to the setup thanks to the use of twine to hang the books.
11. Whimsical Book Page Bunting Banner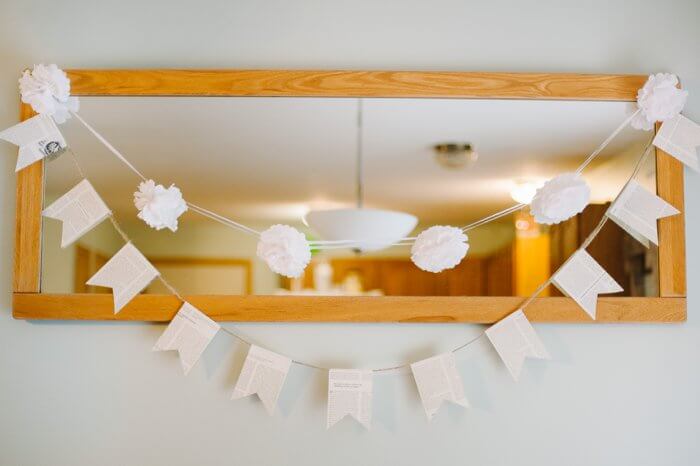 Old pages can go a long way when creating décor around the home, and they can even be used to make a nice, vintage-styled banner. Choose your favorite pages or random pages, and from there, add as many pages as you like based on how long you need the banner to be. This can look particularly well hanging in a child's bedroom.
12. Decorative Functioning Old Book Clock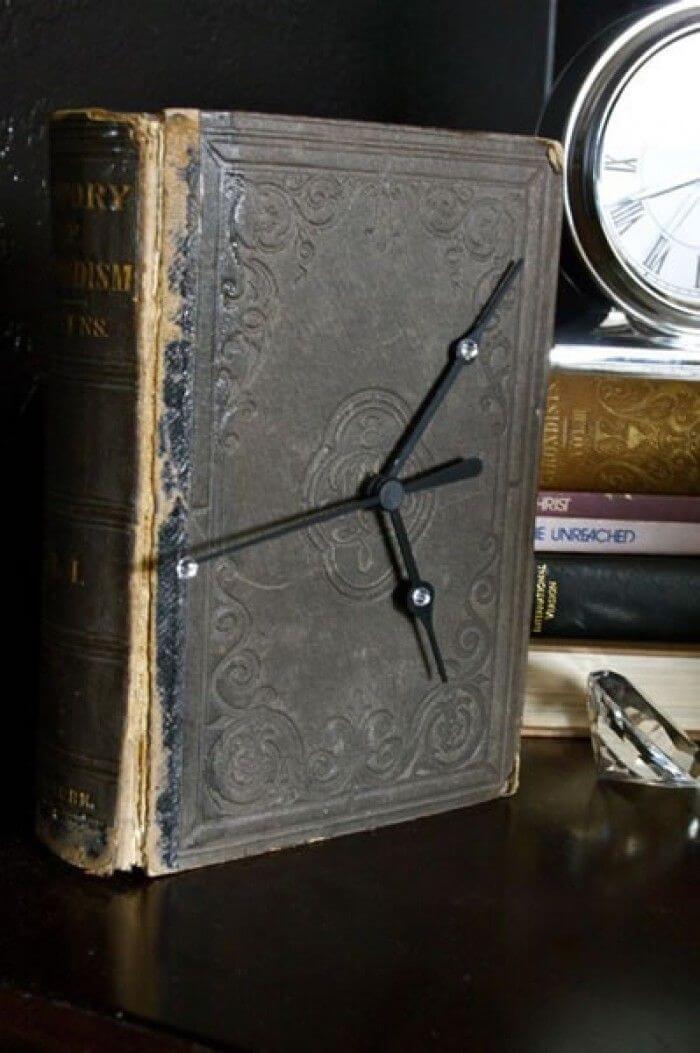 Get great use out of a vintage book by transforming it into a functioning clock. This is perfect for anyone who loves both books and unique clocks. Consider going for a book that has a nice decorative cover to make the final product look even more distinctive. This will look stunning when set up on a table along with other vintage decorative items.
13. Beautiful Folded Pages Book Décor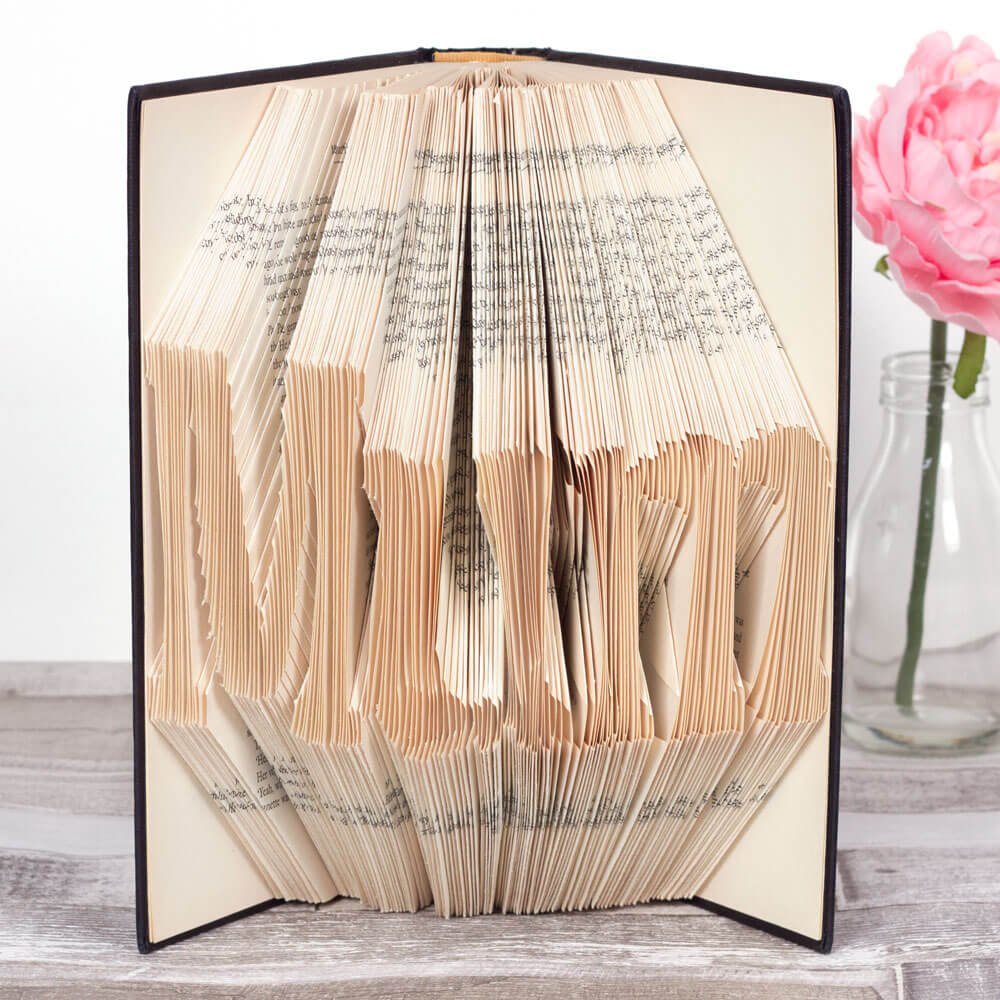 Although it may take some time to get it right, it is a delight when you discover how to fold the pages of a book to create a picture or a word. You can spell out simple things depending on the size of the book in question like "mom" or "dad". It can be a lovely, unique present or simply a way to add some extra decorations to a room.
14. Stunning Book Pages Pendant Lighting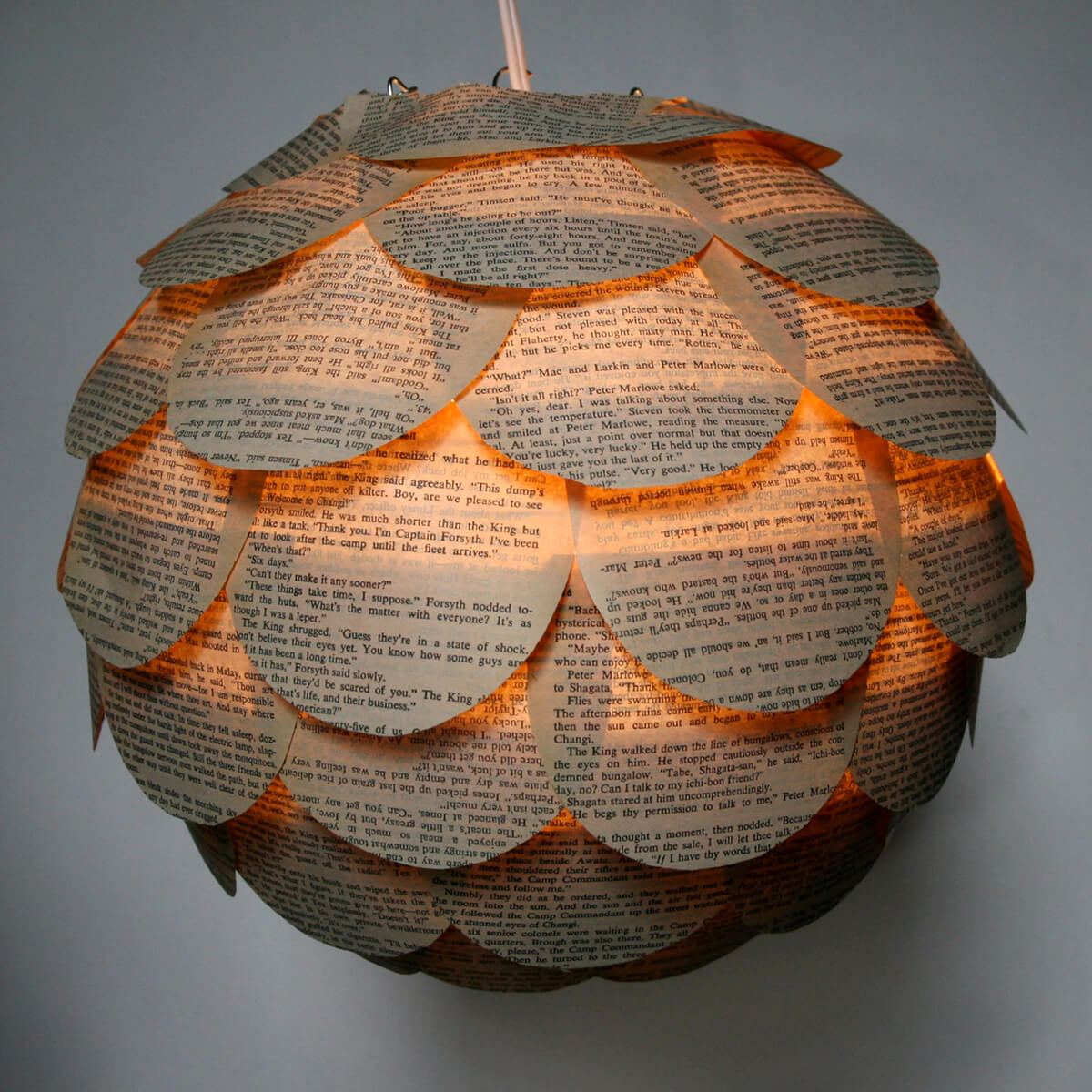 Book pages can come in handy for many things, but have you ever thought of using them as the basis for a lighting fixture? With pendant lighting, you have a lot of room to use numerous cut pages, letting you get full use out of an old book. You can even consider going for your favorite chapters or moments too so that you can keep them close to heart even if you get rid of the book itself.
15. Lovely Book Paper Rose Craft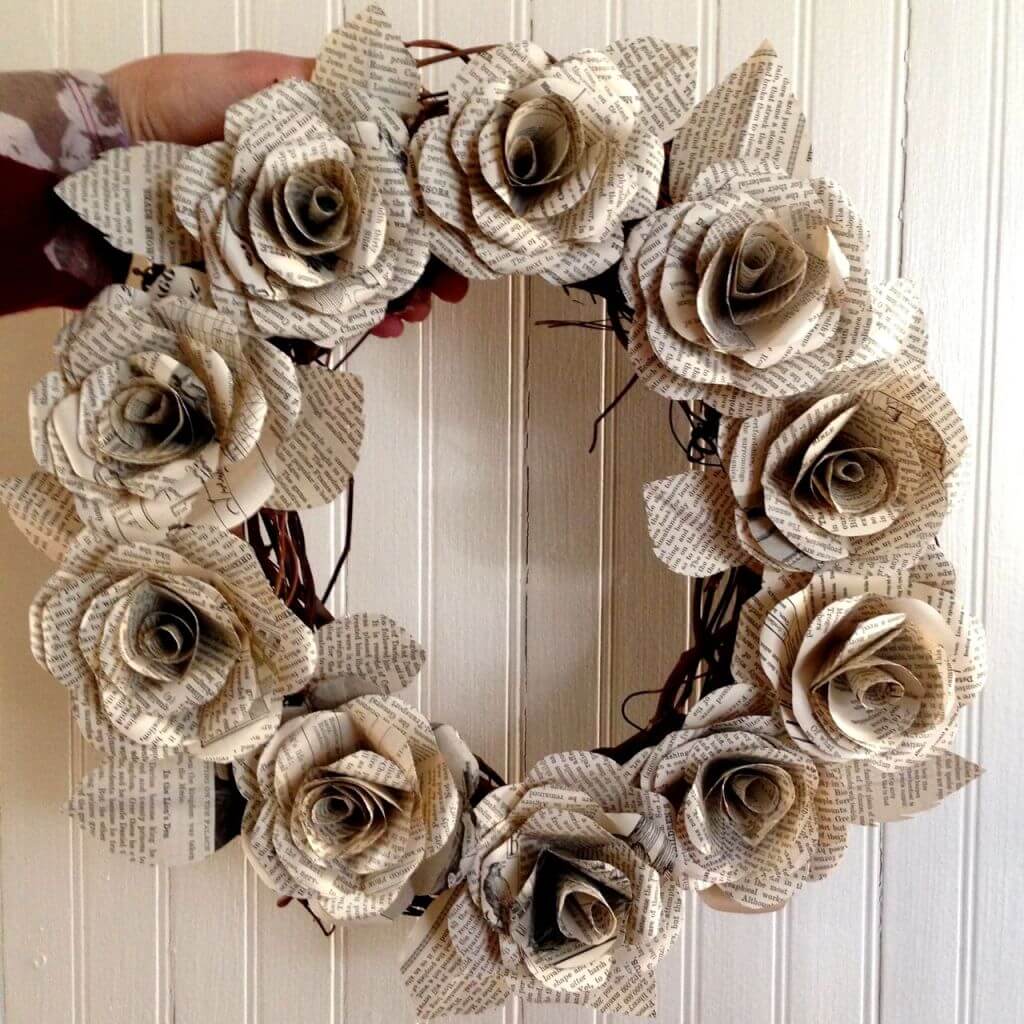 If you have no issue using up a book completely, then consider taking out some pages to create some lovely paper roses. These flowers easily stand out thanks to the words, and however, you decide to use them, the décor can easily attract the attention of anyone who enters the room. Use them alongside the book you took them from, set them up to create a wreath or anything else you can think of.
16. Nerd Chic Colorful Book Clutch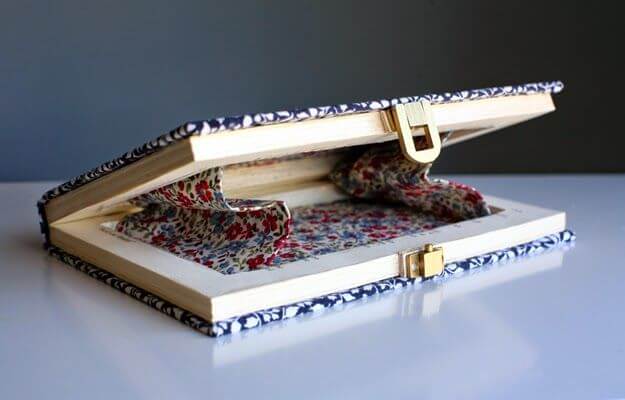 Why settle for just any clutch when you can make one from an old book? Choose a fabric with a pattern you love and create a beautiful clutch that will have just as much room to store your items as a bag you would buy at the store. It's a cool way to show off your "nerdy" side as well since anyone who knows how you made it will understand your love of books.
12. Dahlia Blossom DIY Old Book Crafts

13. Easy to Make Vintage Book Safe

14. Stacked Vintage Books Table Lamp

15. Simple Indoor Outdoor Book Planters

16. Dainty DIY Old Book Page Flowers

17. Upcycled Vintage Book Page Pouches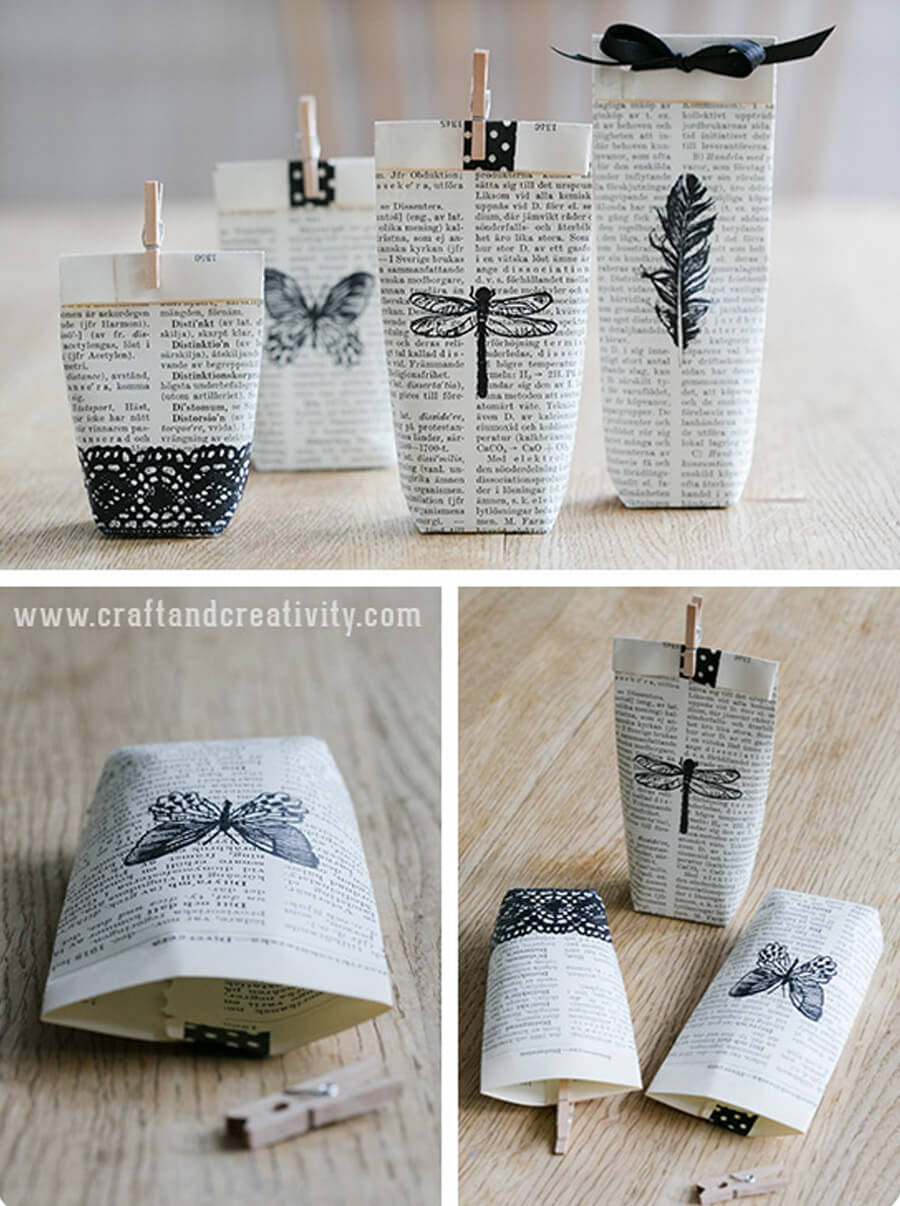 18. Autumn Leaf DIY Old Book Crafts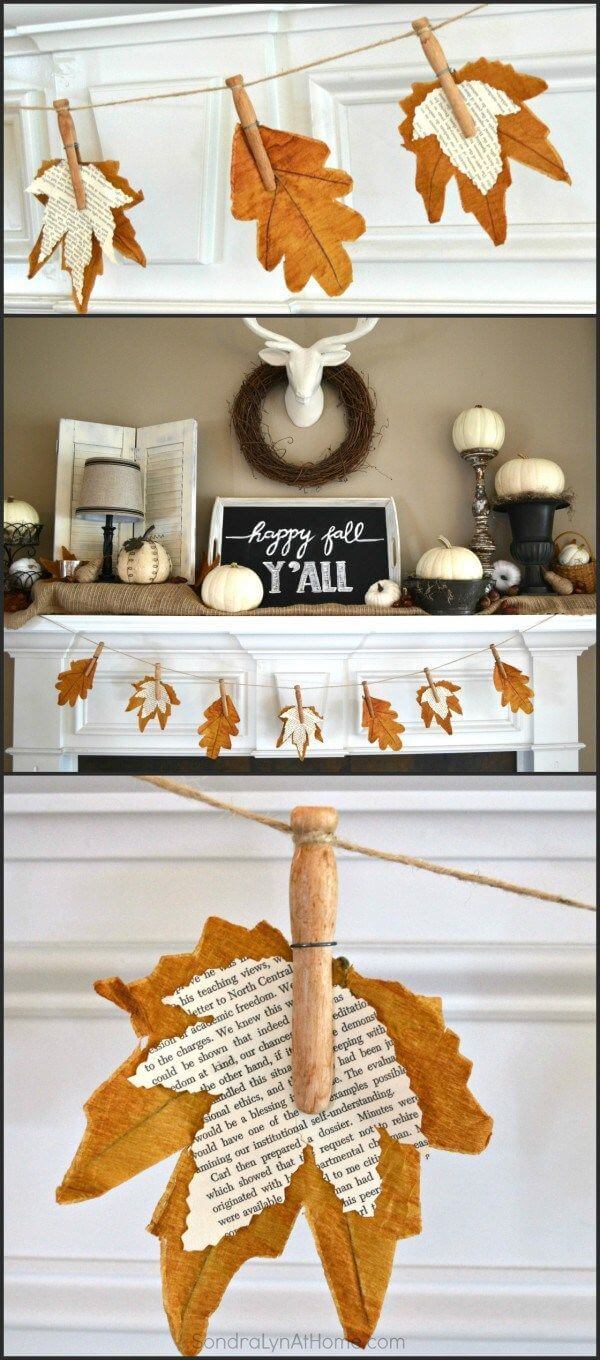 19. Vintage Book Bridal Rose Bouquet

20. Vintage Book Page Star Wall Art

21. DIY Fluffy Old Book Page Balls

22. Book Page Star Christmas Ornaments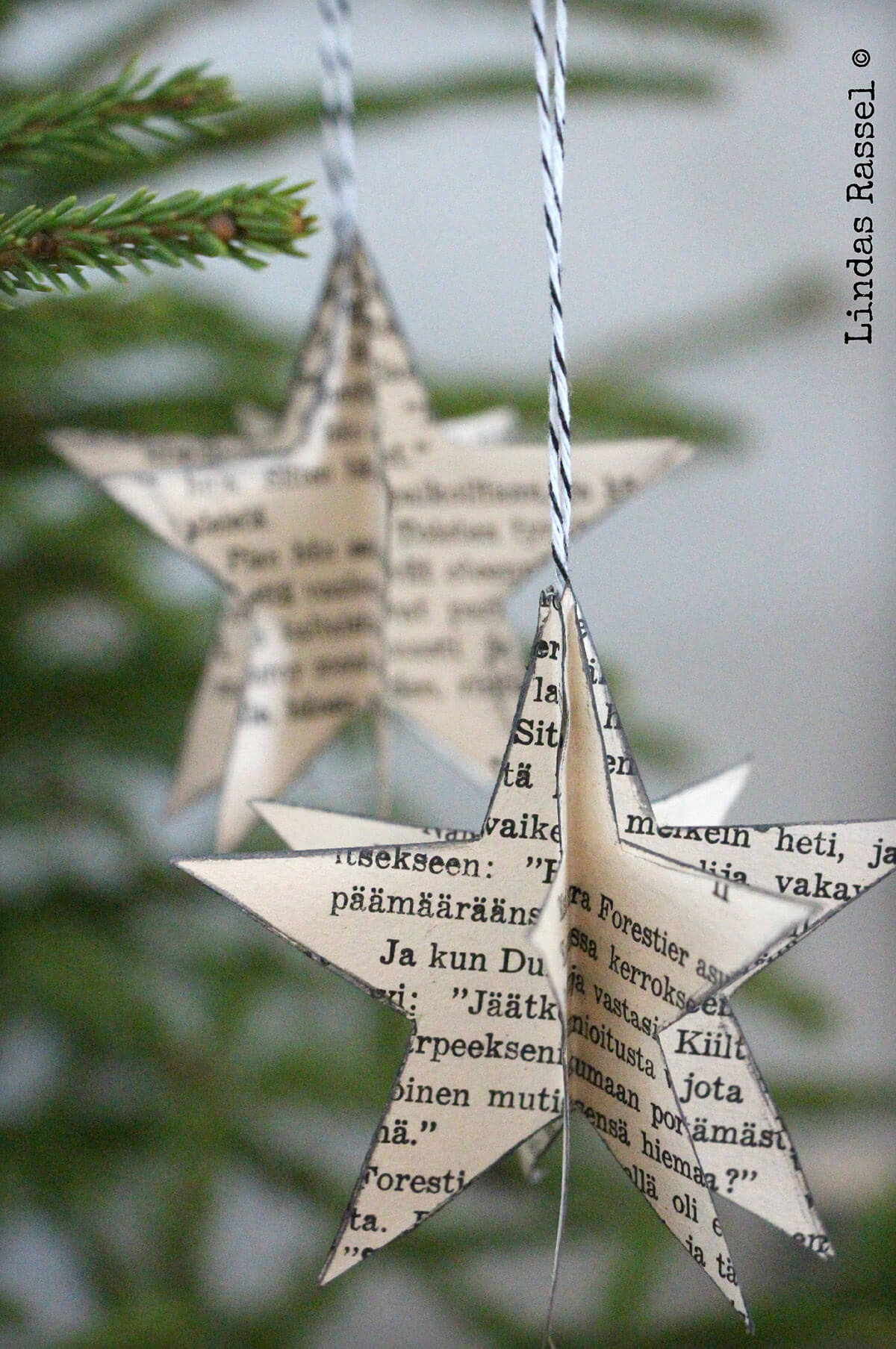 23. DIY Vintage Book Spine Bookmarks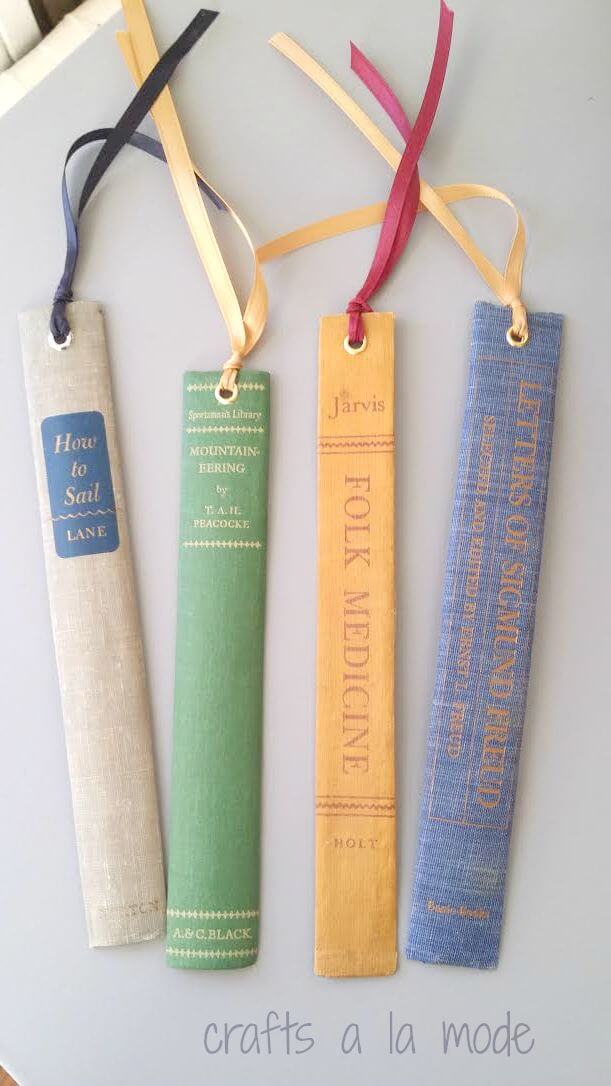 24. Old Book Page Rose Bud Wreath

25. Unbound Vintage Book Decor Craft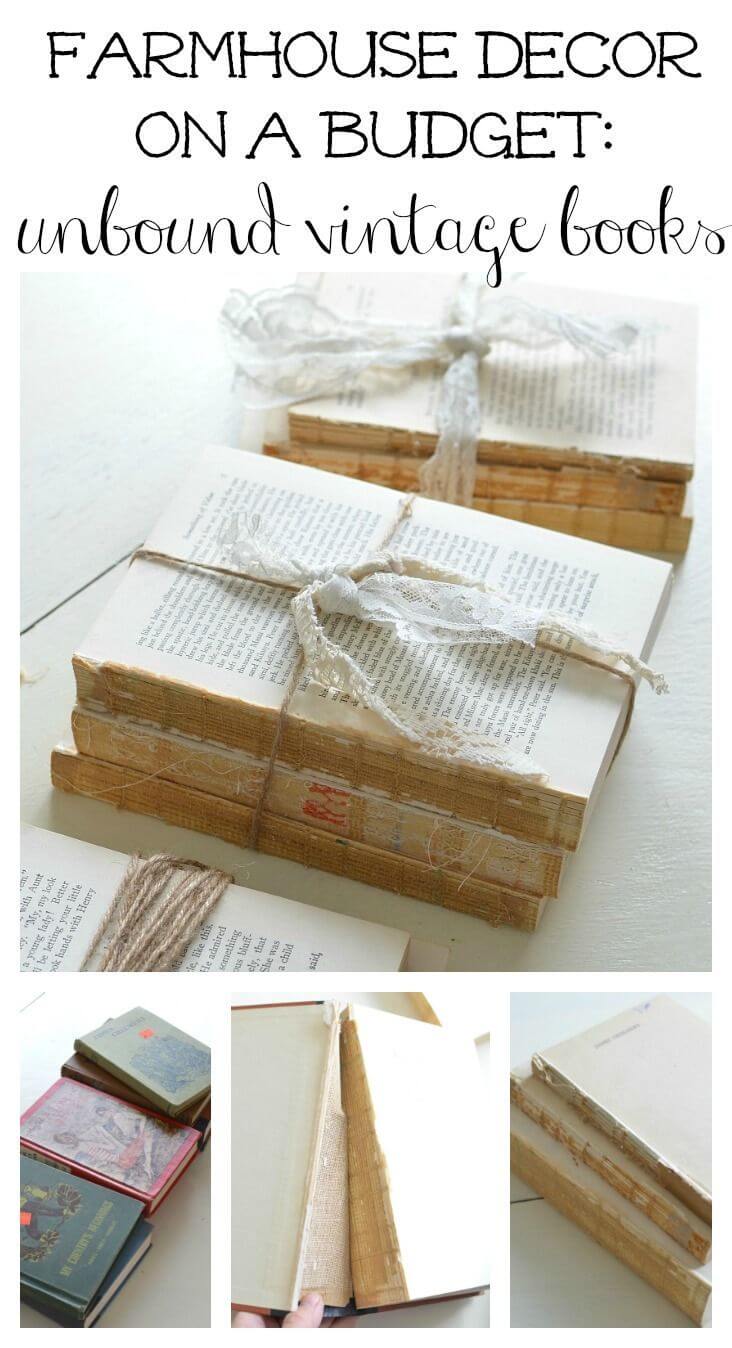 26. Easy DIY Old Book Page Topiary

27. Upcycled Vintage Book Mail Catchers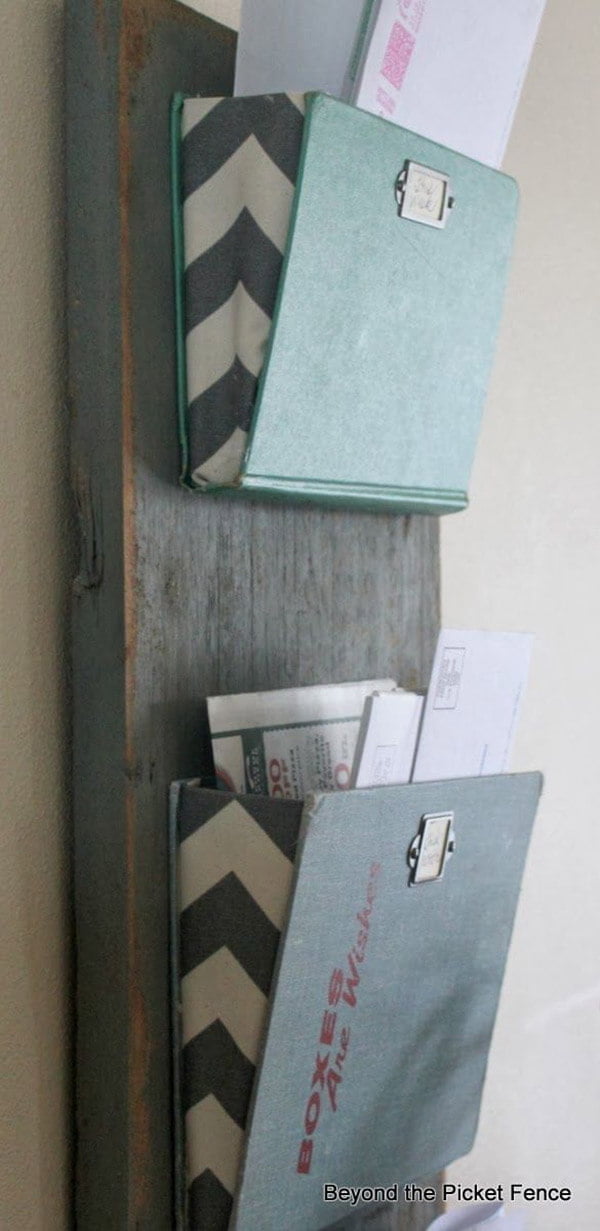 28. Book Page Pumpkin Fall Craft

29. DIY Vintage Book Page Flowers

30. Vintage Book Page Butterfly Ornaments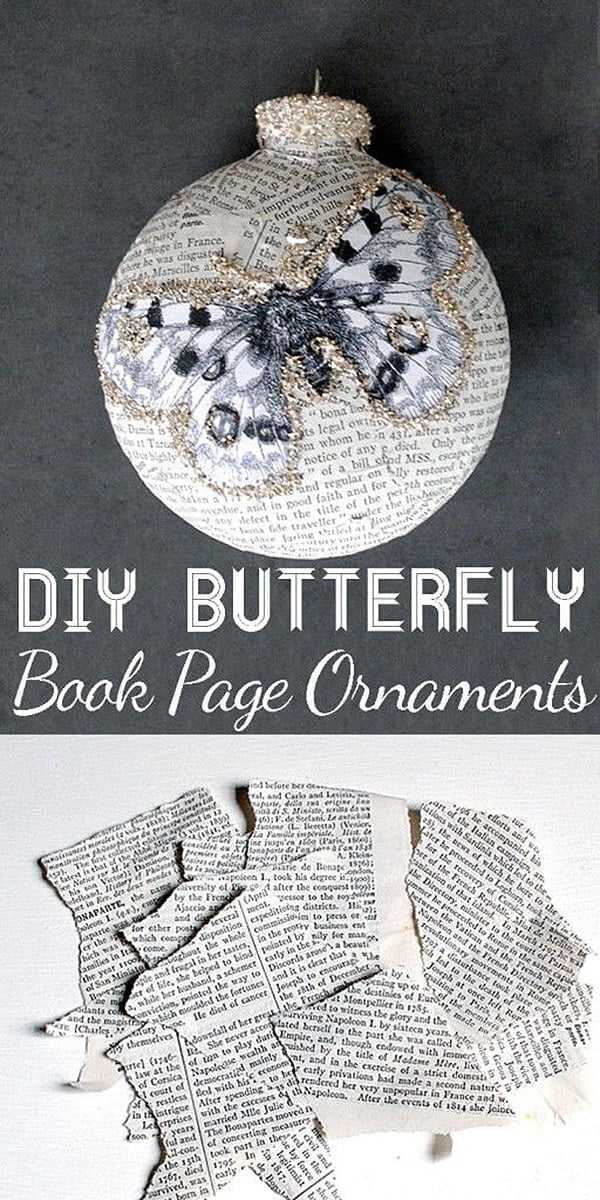 31. DIY Old Book Secret Hideaway

32. Book Page Butterfly Cage Wall Art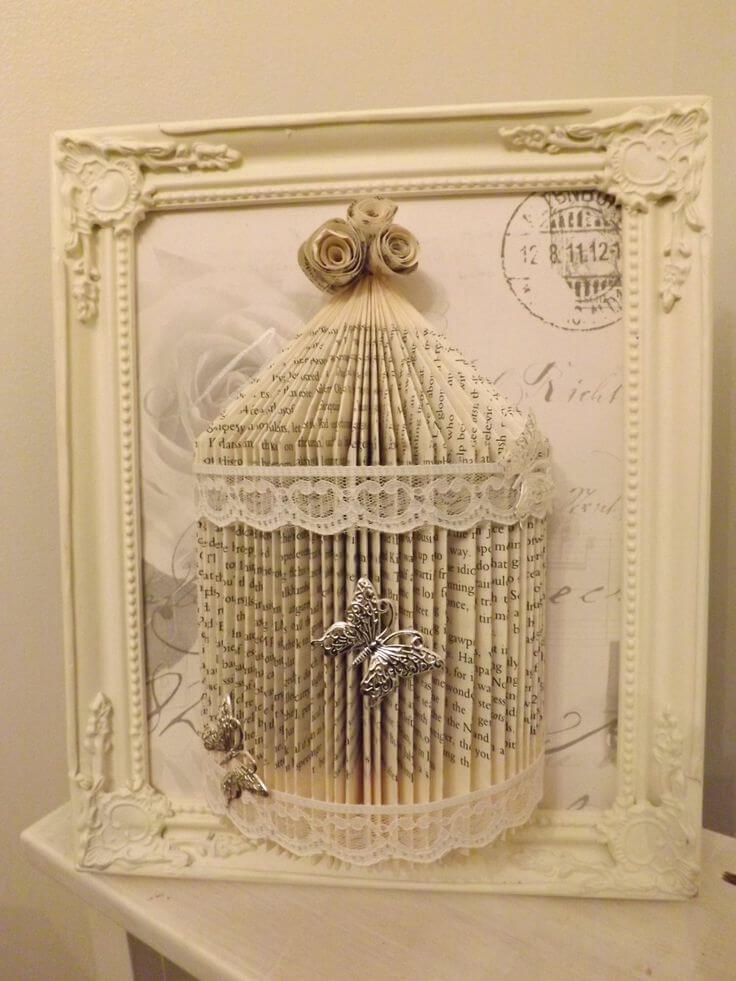 33. Upcycled Vintage Book Wall Clock

34. DIY Book Page Fall Banner

35. Mod Podge Book Page Vase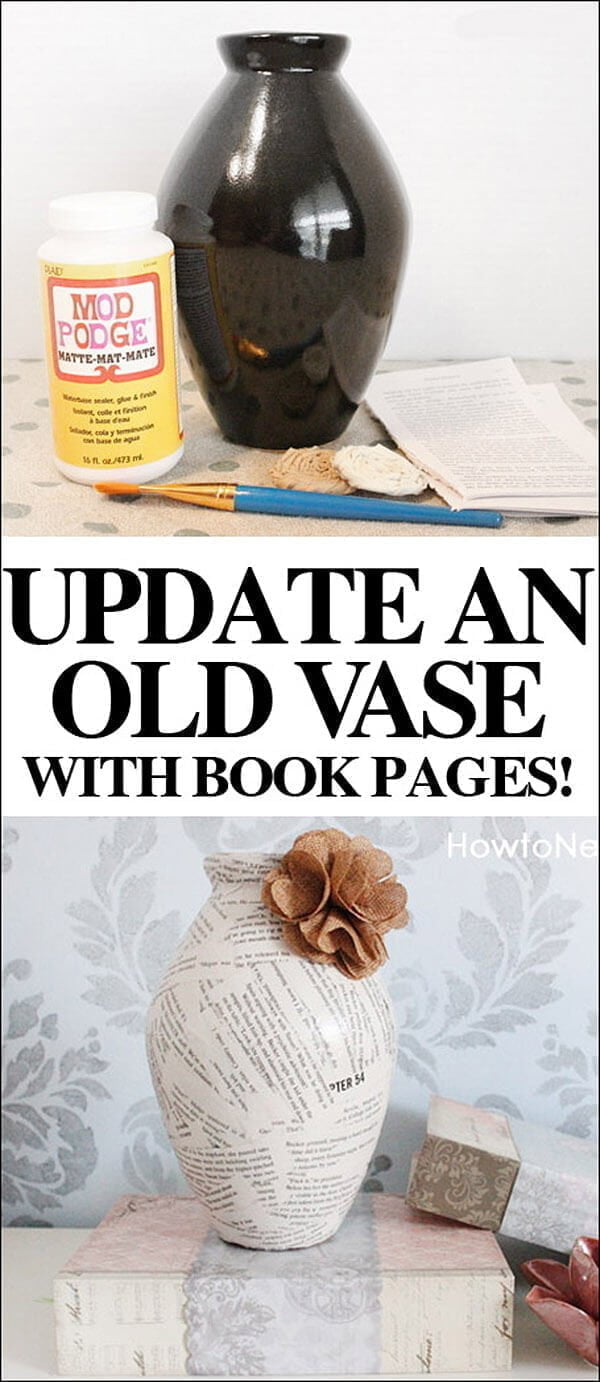 36. DIY Old Book Headboard Craft Project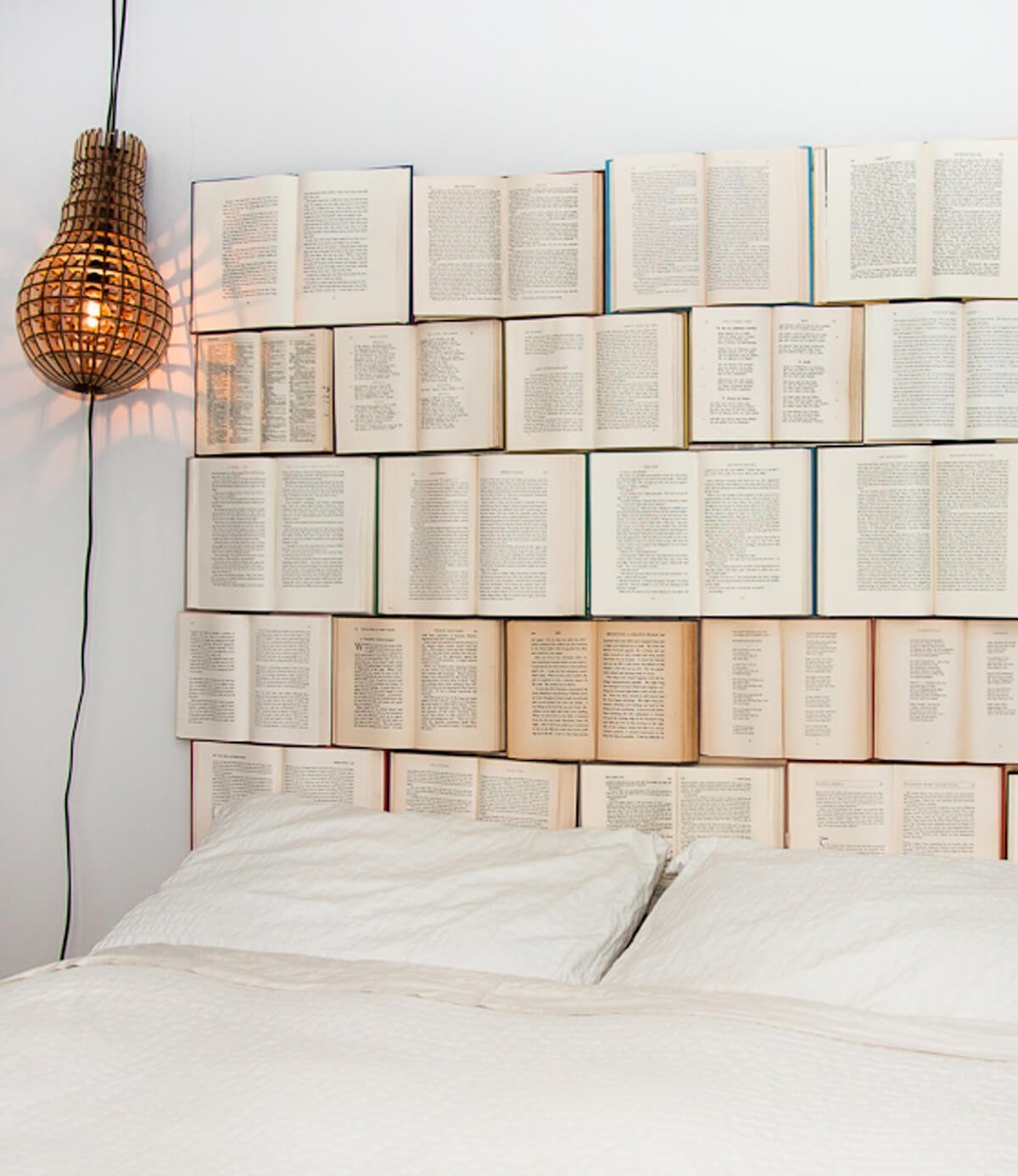 37. Easy Vintage Book Knife Block Craft