There is something about pillows that feels just plain comforting. They are fluffy, comfortable, and pretty to look at. Whether you pile them onto your bed, couch, or favorite reading chair, they give you something to cuddle during your down time. Rather than spending money on throw pillows at your favorite home decor store, why not try to make your own? The unique designs on this list are customizable to your taste, plus you will have the great feeling one gets after completing a craft project.
26 Cute DIY Pillow Ideas You Absolutely Need For Your Home

Want some special decorative pillows for the holiday season? Try one of our festive "Merry," "Joy," or Christmas tree ideas. Add a touch of fun to a kid's or teen's room with our colorful and cute unicorn, doughnut, poptart, or water color pillow ideas. If you love crafting on the cheap, try one of our projects using upcycled materials, or even those found in nature! This list also contains lots of quote pillows ranging from sweet to funky to fit any mood or decorating style. To add a pop of texture to the room, try our ideas featuring 3-D yarn, felt, and faux fur details. Read on to learn more about all 26 fun DIY pillow ideas!
1. Easy DIY "Love" PomPom Pillow

2. Cute "Let's Stay In Bed" Pillow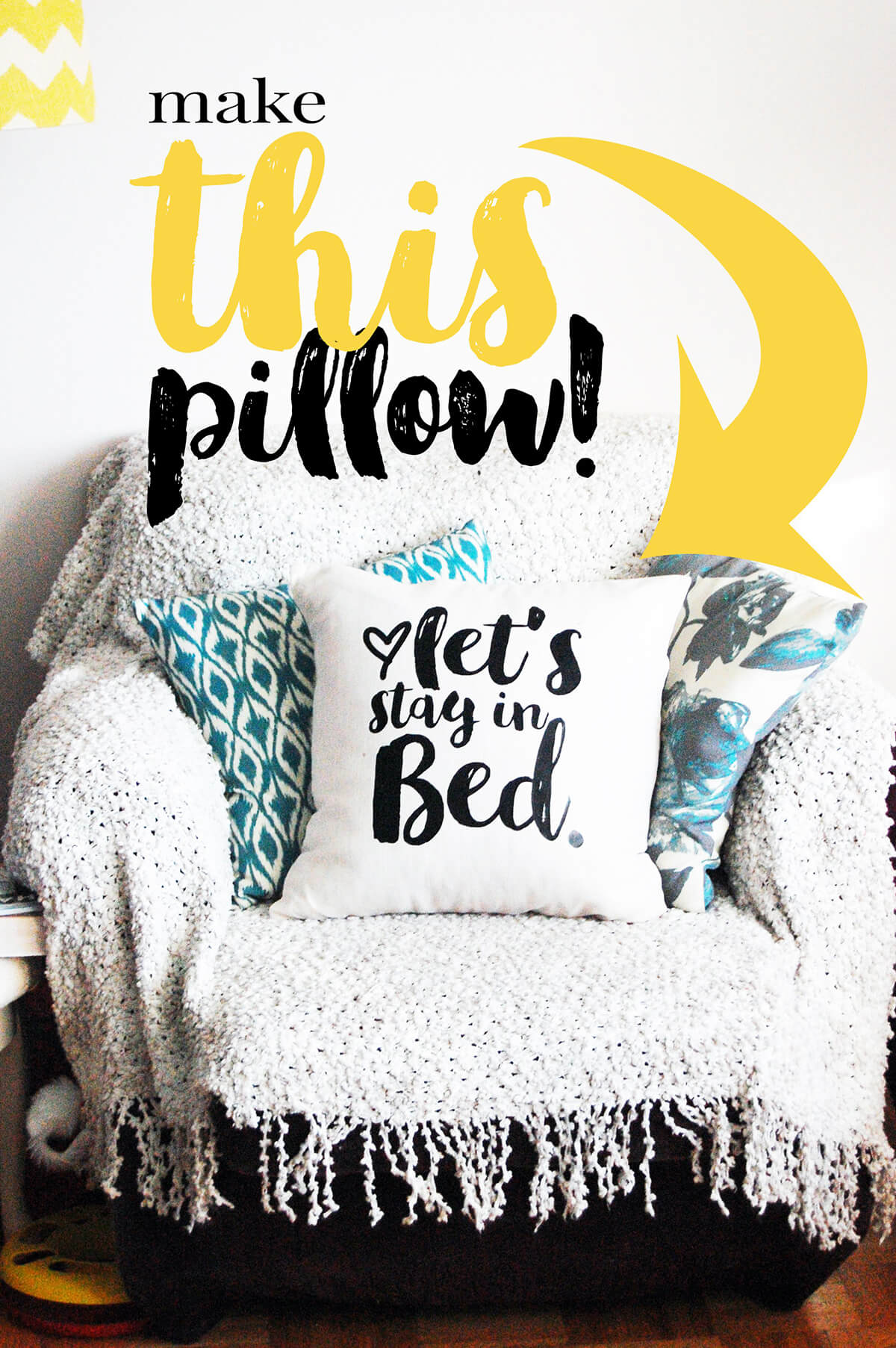 3. "Love" No Sew Pillow Cover

4. Fun DIY Knot Pillow Ideas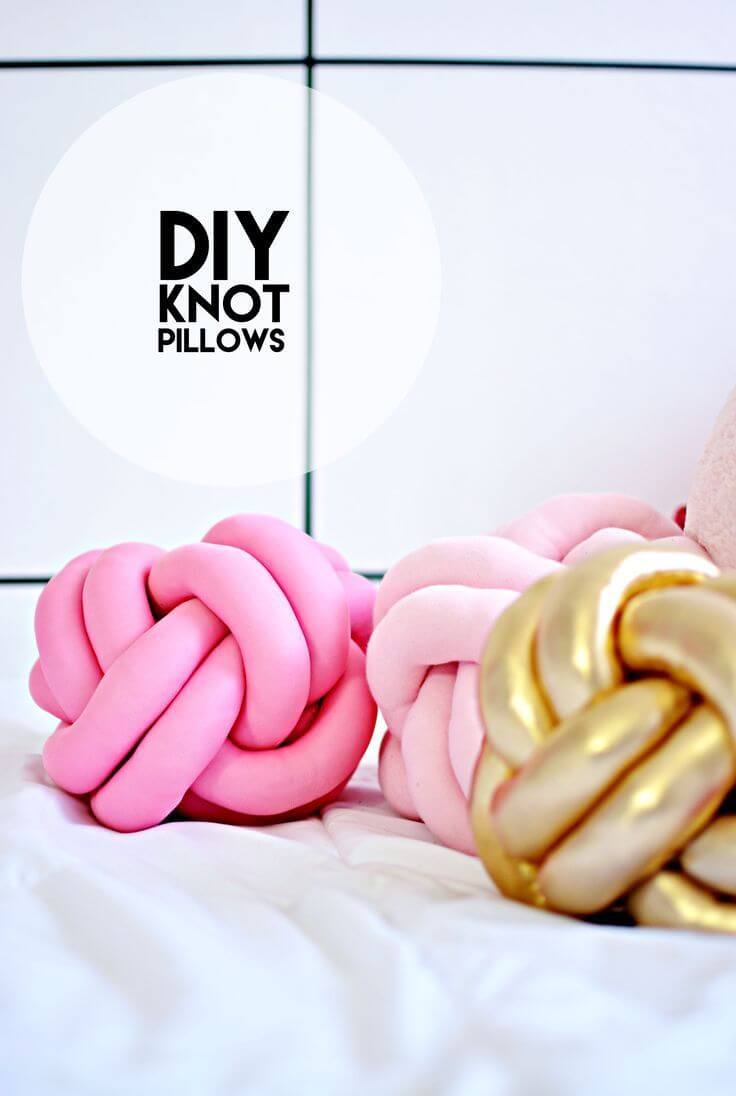 5. Fast and Easy DIY Pillow Covers

6. Cozy Giant Knitted Round Cushions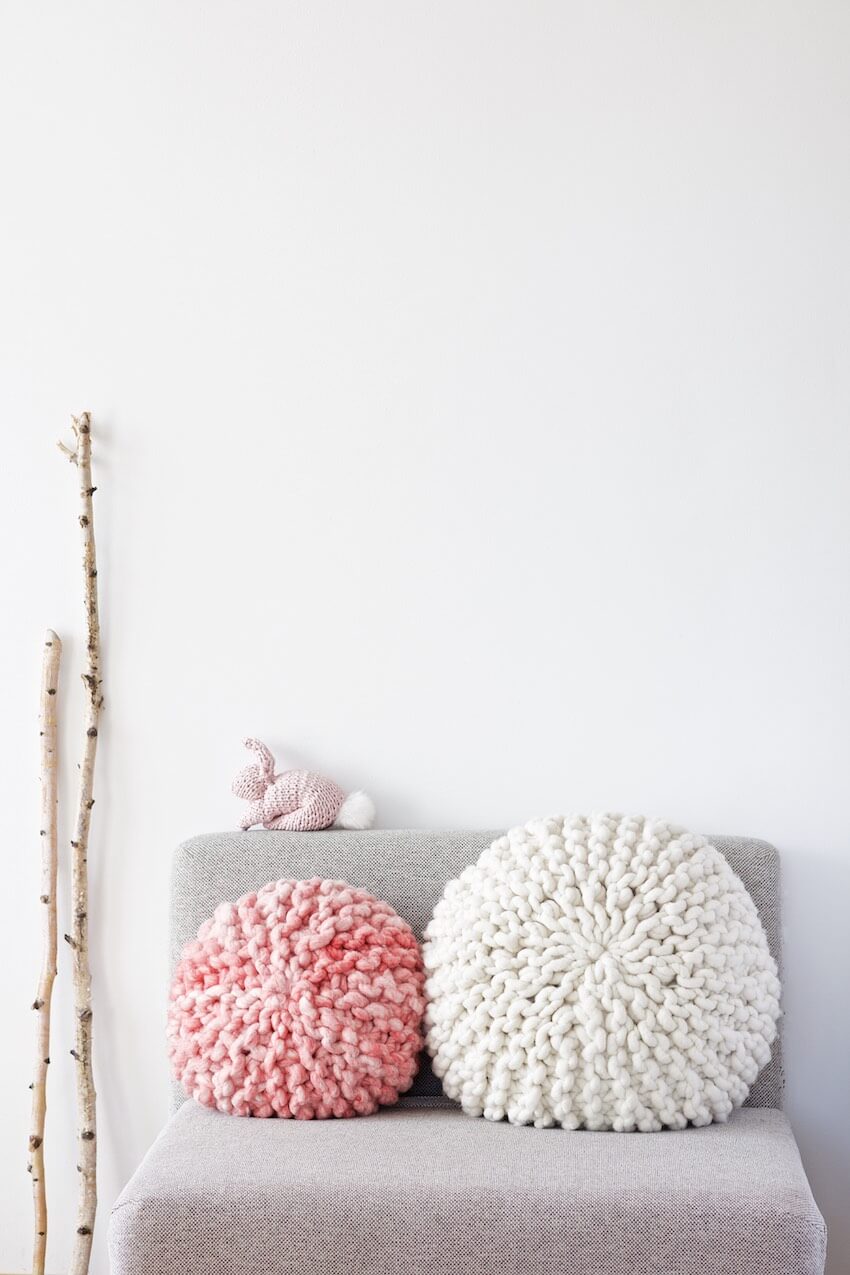 7. Hand Painted Water Color Pillow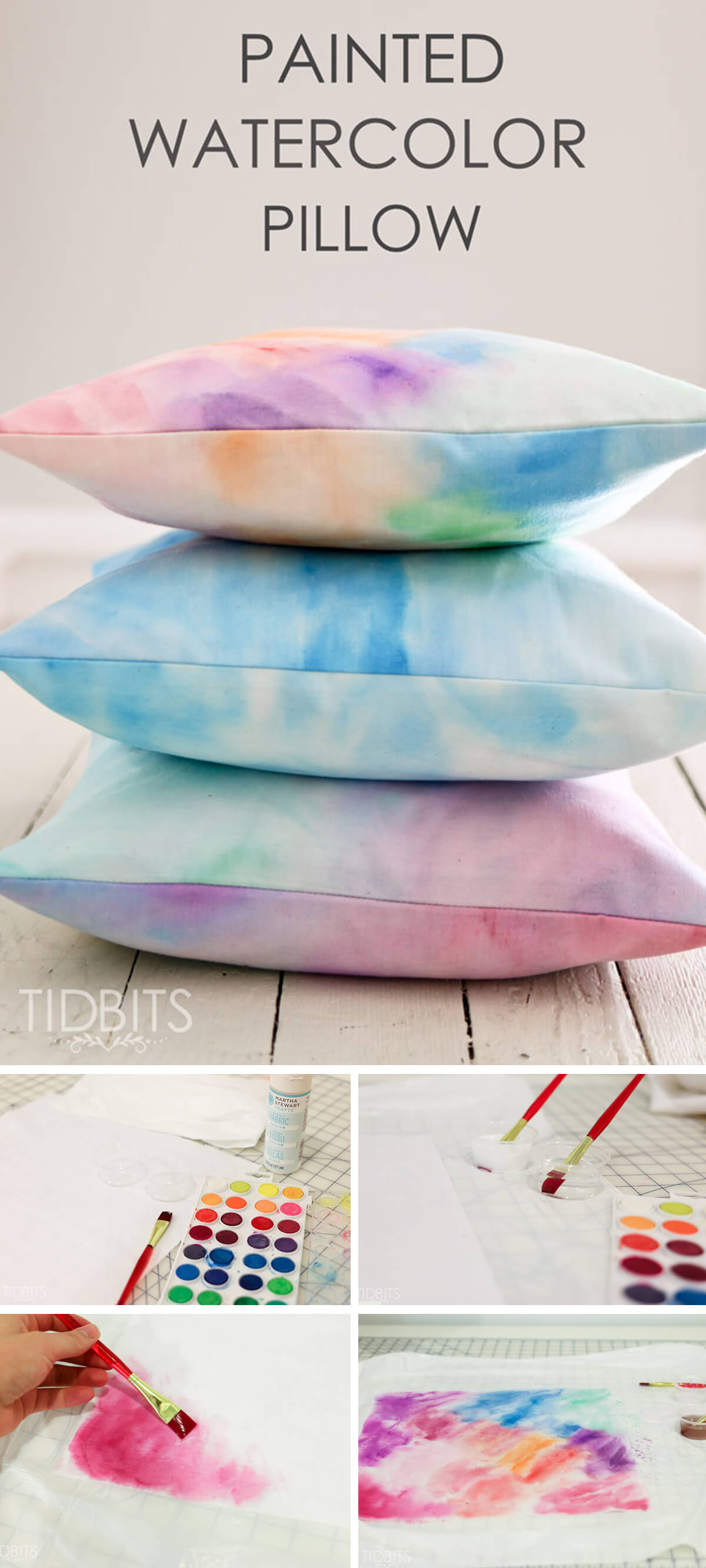 9. DIY Felt Circles 3D Pillow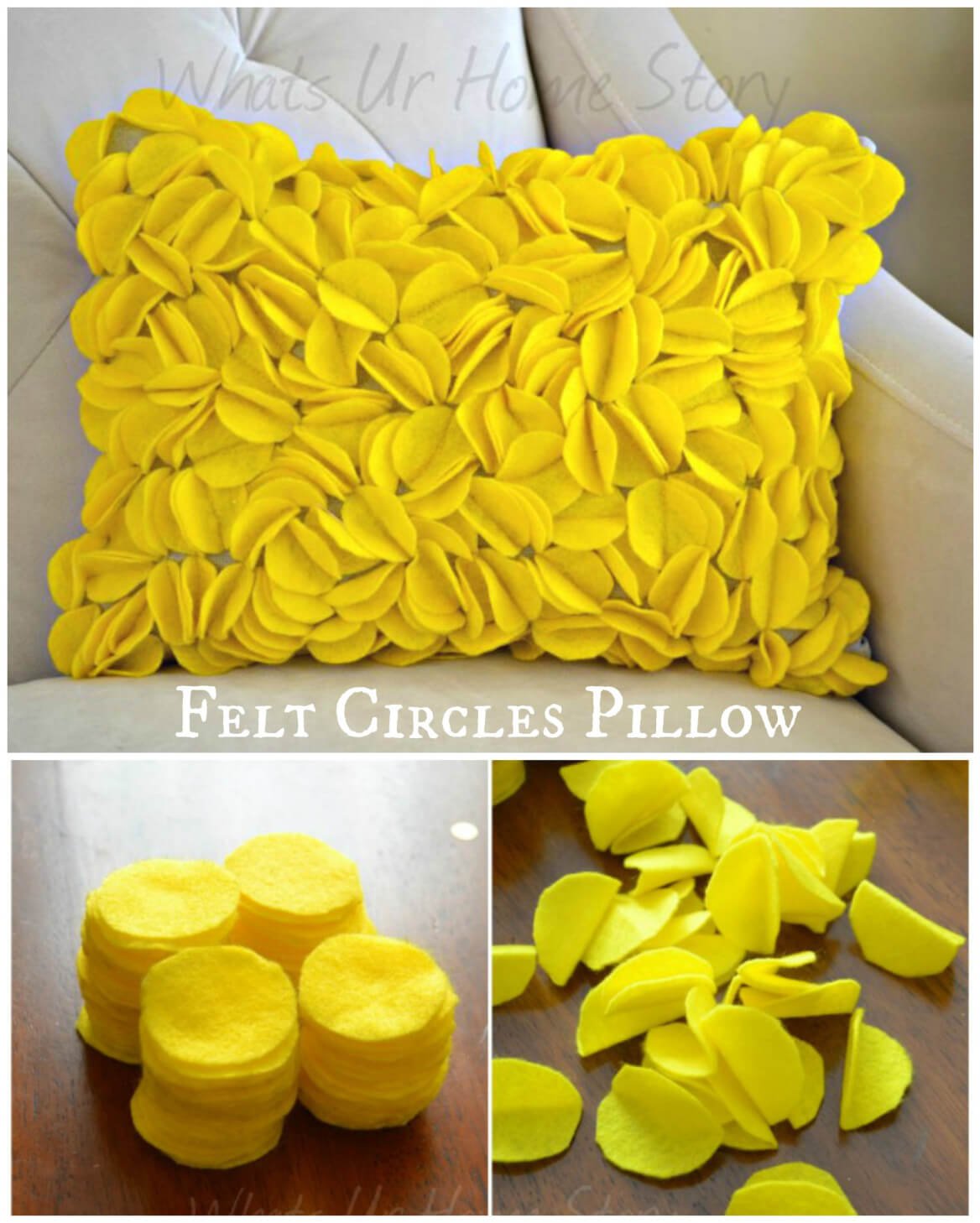 10. DIY Moroccan Wedding Blanket Pillow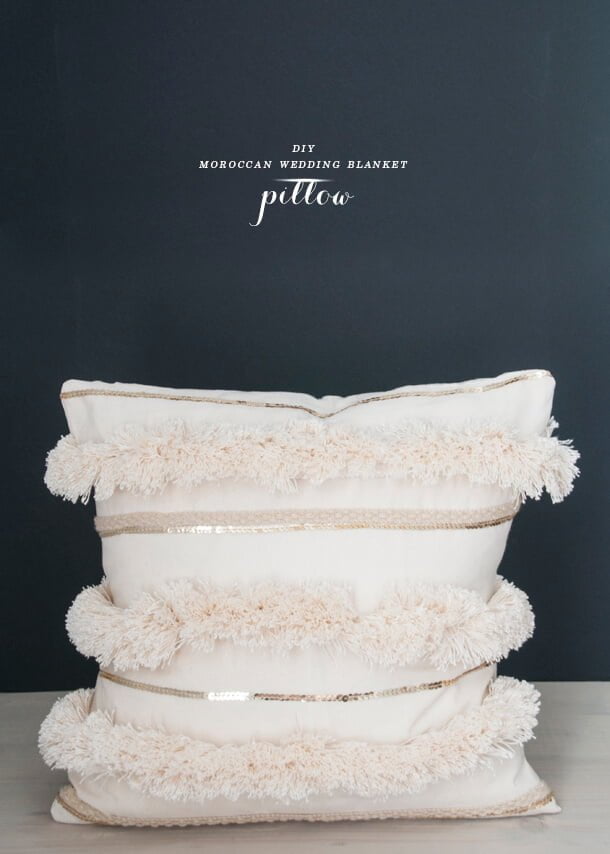 11. DIY Metallic Paint Patterned Pillow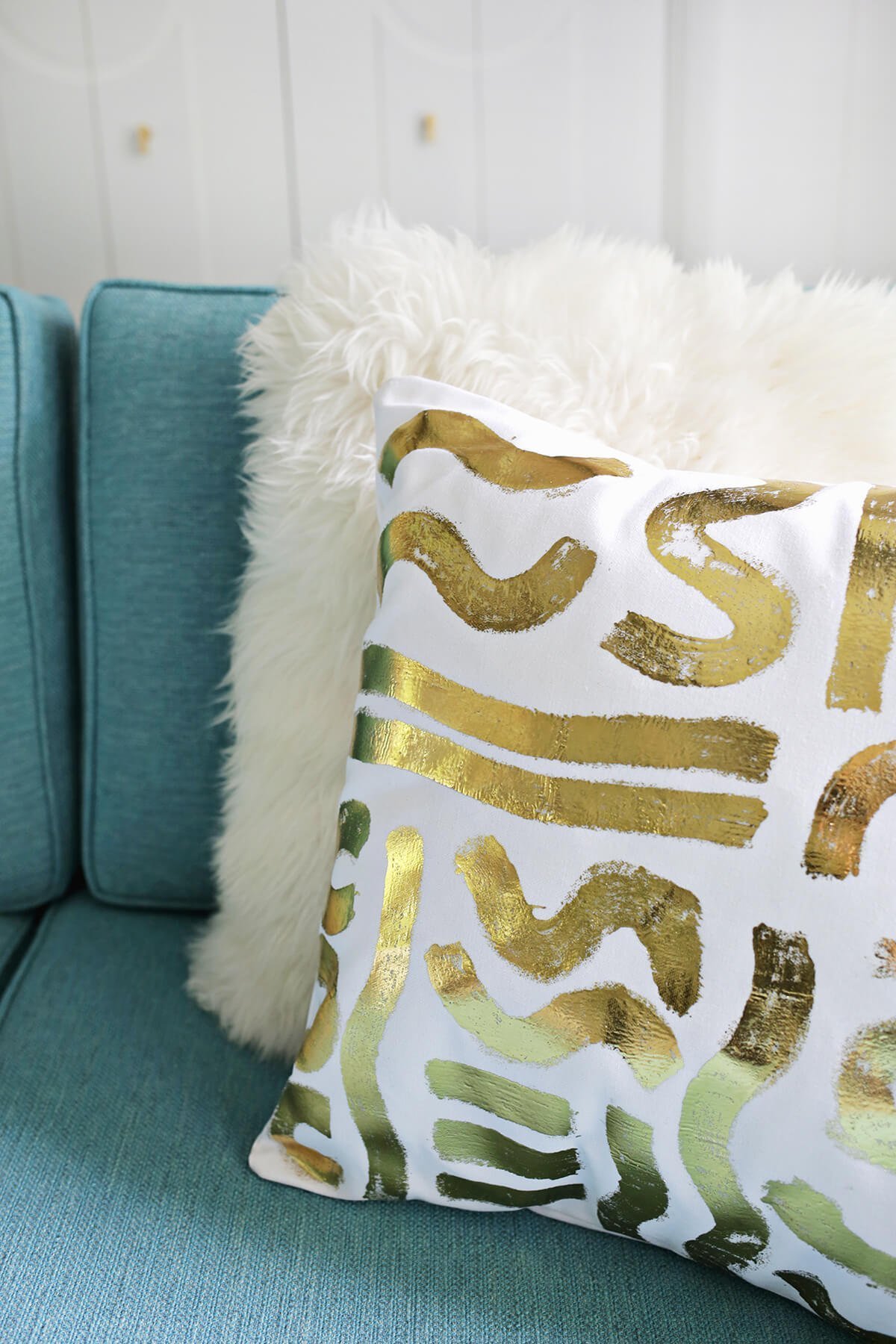 12. Adorable DIY Unicorn Pillow Idea

13. Fun Poptart DIY Pillow Ideas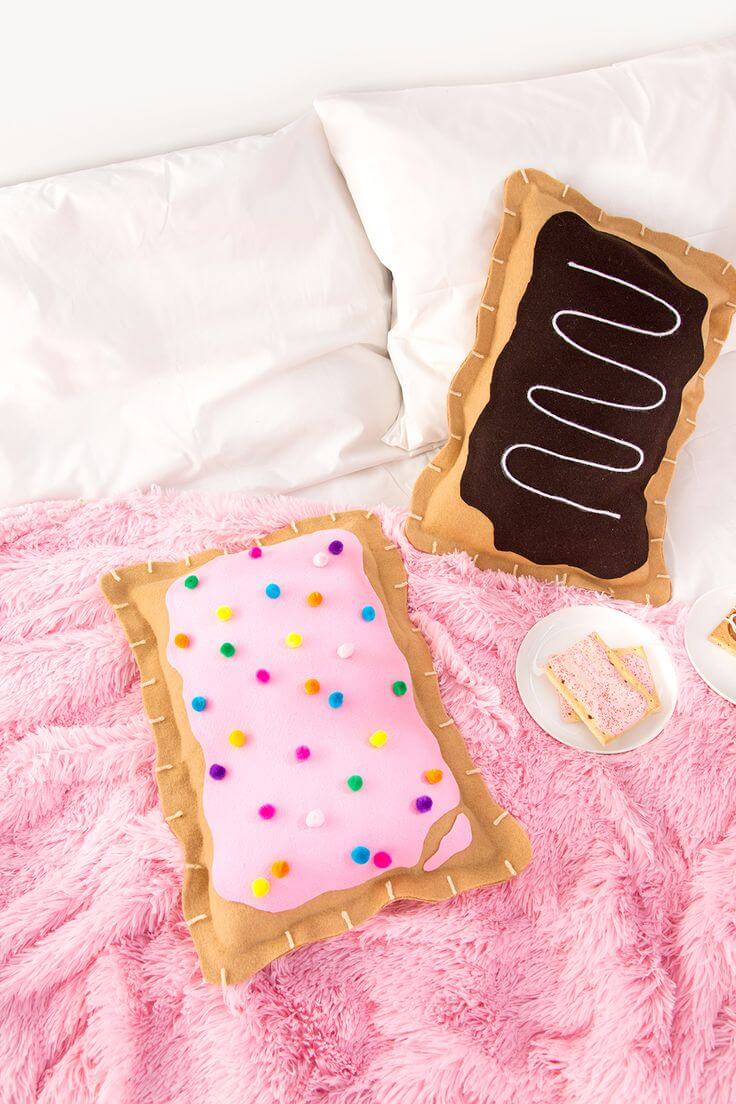 14. Upcycled Denim Hexagon Design Pillow

15. Cute DIY Doughnut Throw Pillow

16. Thrift Store Sweater Pillow Covers

17. Simple Tufted DIY Pillow Ideas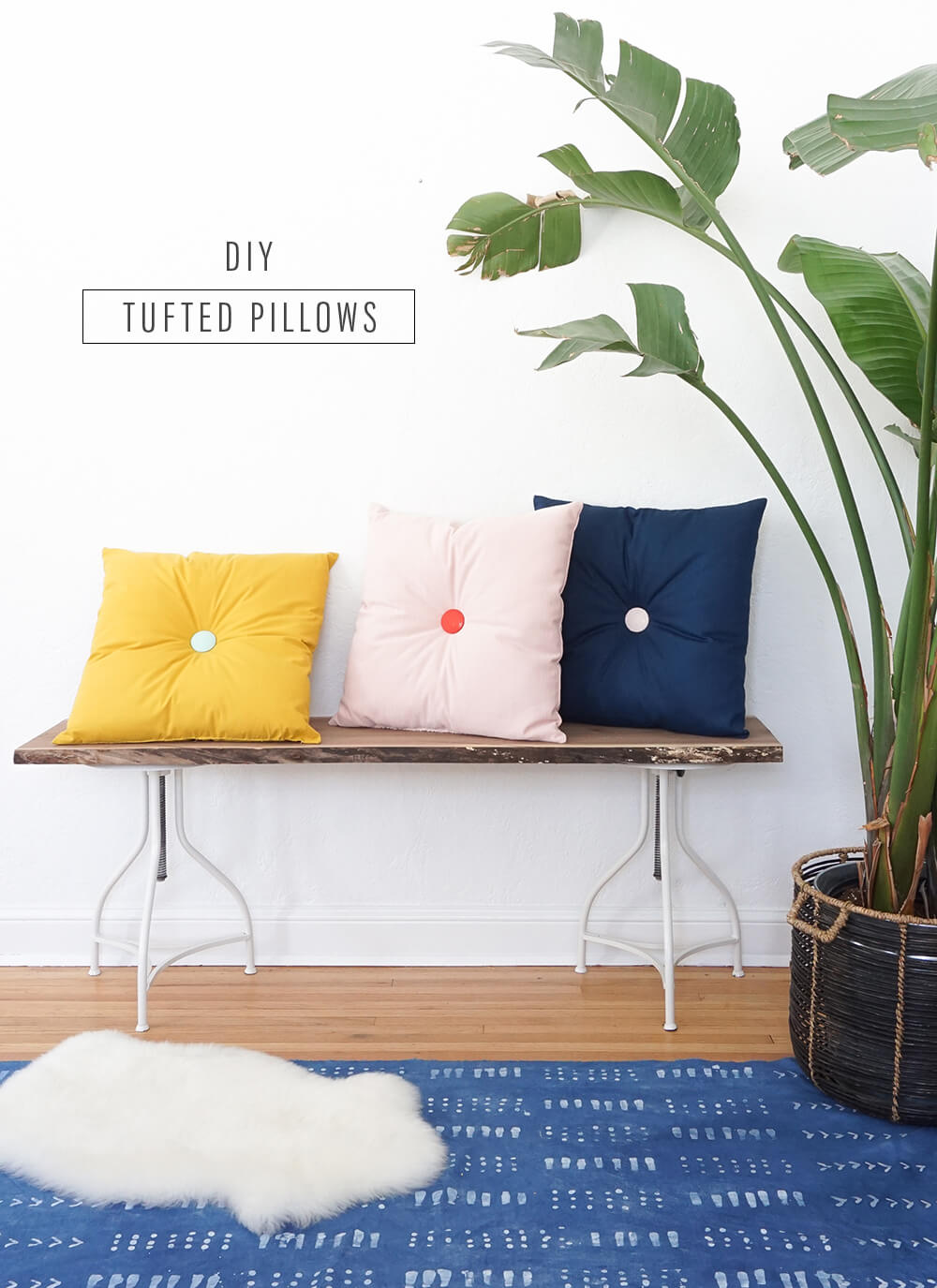 18. Easy DIY Leaf Print Pillow

19. Cute Crown and Cloud Kids' Pillows

20. DIY Faux Fur Throw Pillows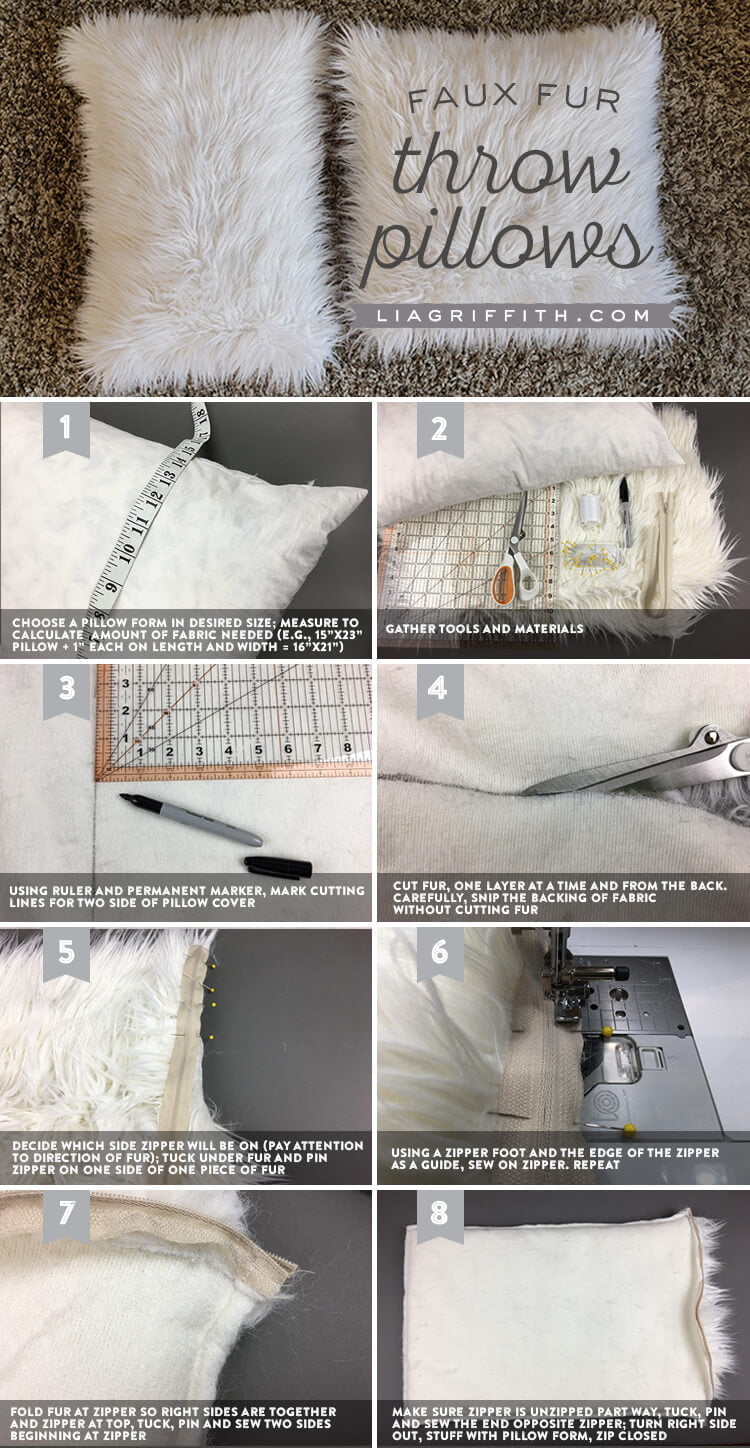 21. "Joy" DIY Button Throw Pillow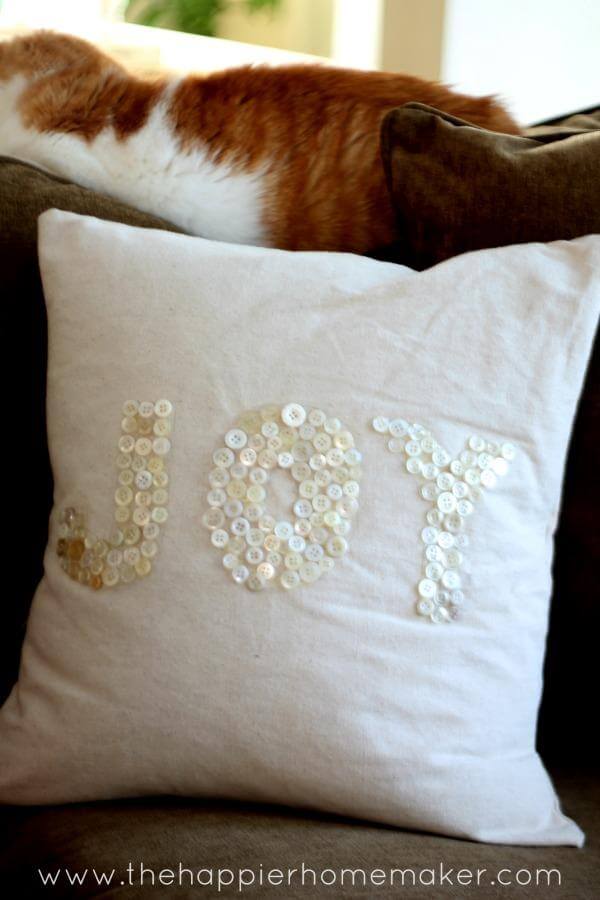 22. DIY Scalloped Pillow Cover Project

23. Faux Leather Christmas Tree Pattern Pillow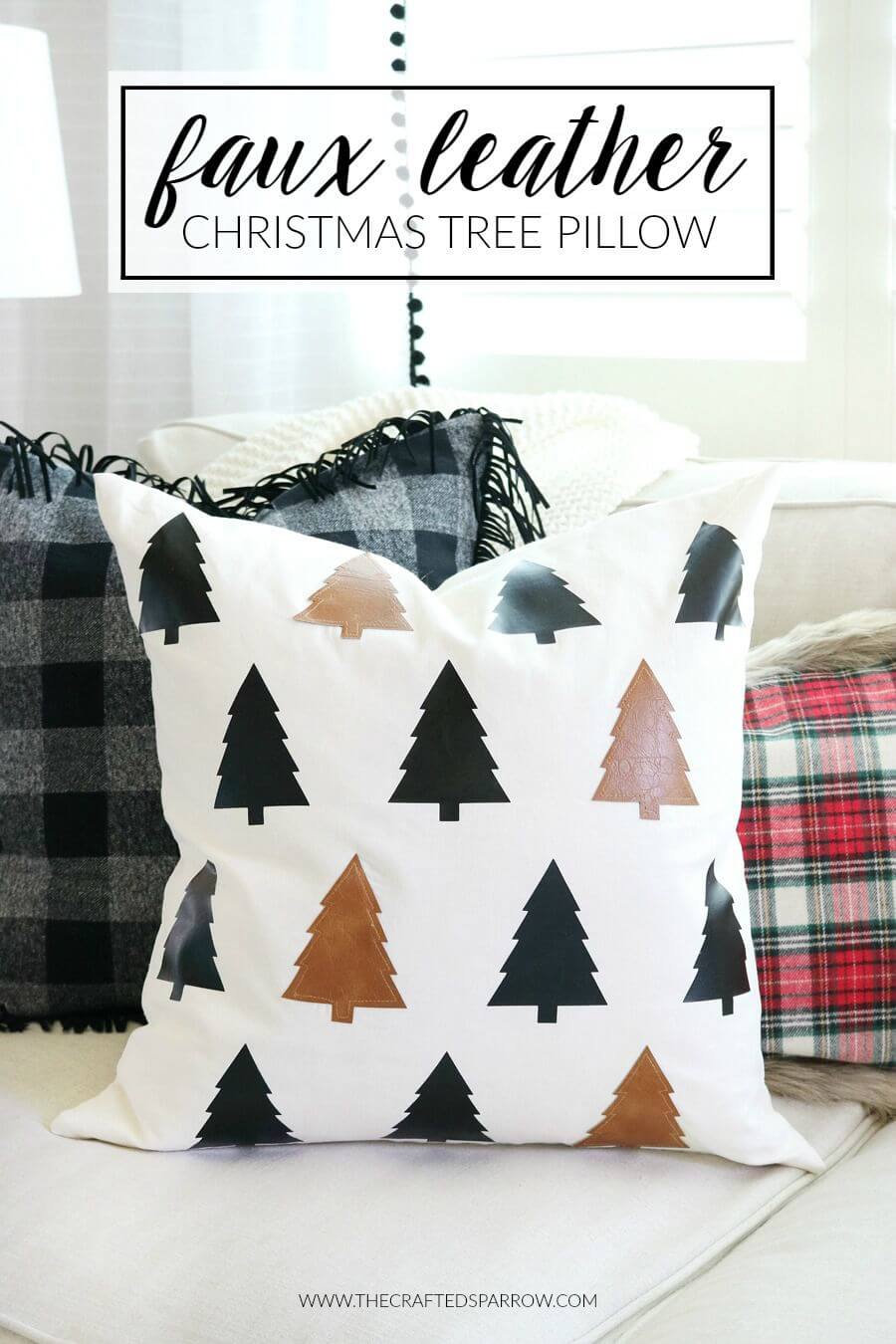 24. DIY Knotted Yarn Design Pillow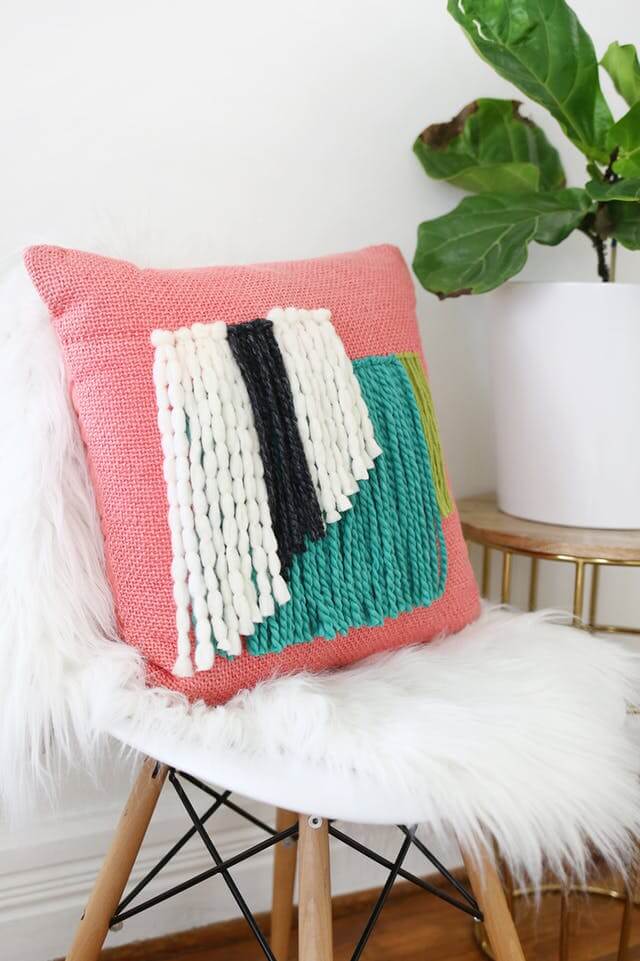 25. Easy Quotes DIY Pillow Ideas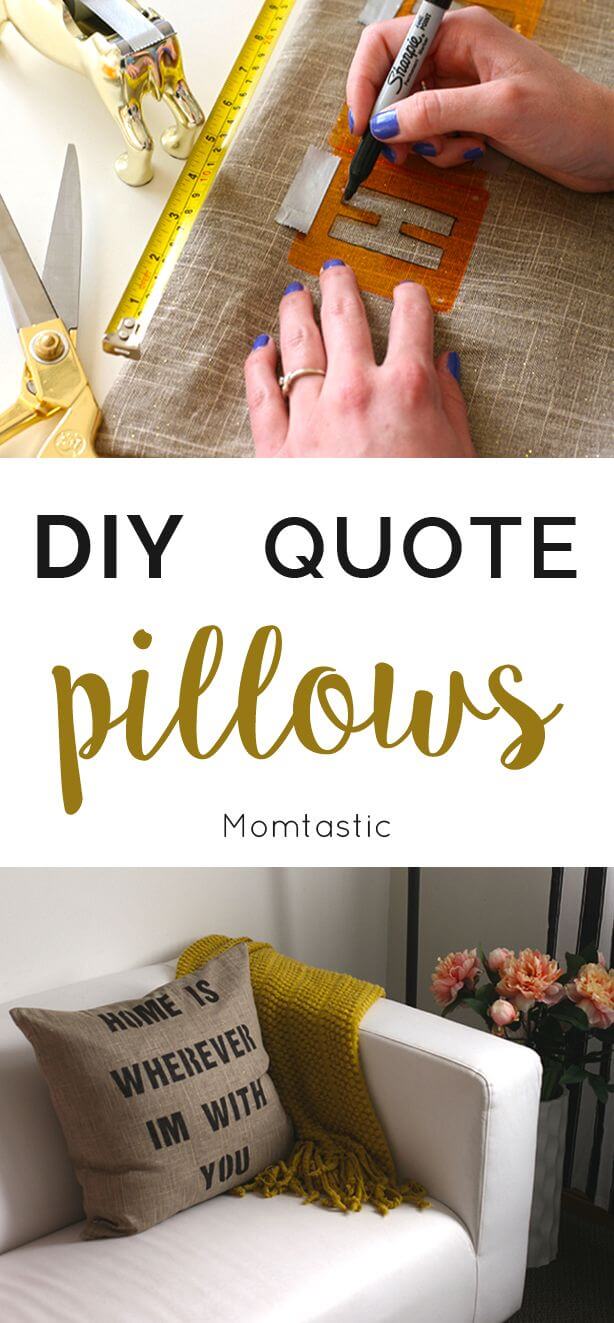 26. Sequined "Merry" Christmas Throw Pillow