"I'm booooored!" It's a parent's worst nightmare. Three days into summer vacation and the novelty has already worn off. The kids have absolutely nothing to do—or so they claim. This summer, you could spend your time shuttling them to endless play dates, or foot the bill for pricey summer camps, but what if there was something inexpensive they could do at home, something that developed their creativity and problem-solving skills, something that might even be fun for the whole family? There is, and all it takes is a quick trip to the hardware store!
26 Awesome DIY Pipe Projects for Kids Bored on Summer Vacation

With nothing but lengths of PVC & simple connectors, DIY pipe projects for kids turn dull summer days into a chance to get creative. Like real-world building blocks, kids can use PVC to shape their own summer fun, creating water toys or tent frames, squirt guns or tables. With a little help from a grown up, the projects can get even bigger!
Though they might not realize it, DIY pipe projects for kids are even educational, teaching kids skills in STEM (Science, Technology, Engineering, and Math) that can put them ahead when school starts up again in the fall. Ready to get your kids' imaginations fired up for the summer? Check out these 26 DIY pipe projects for kids!
1. Freestanding Rain Curtain Sprinkler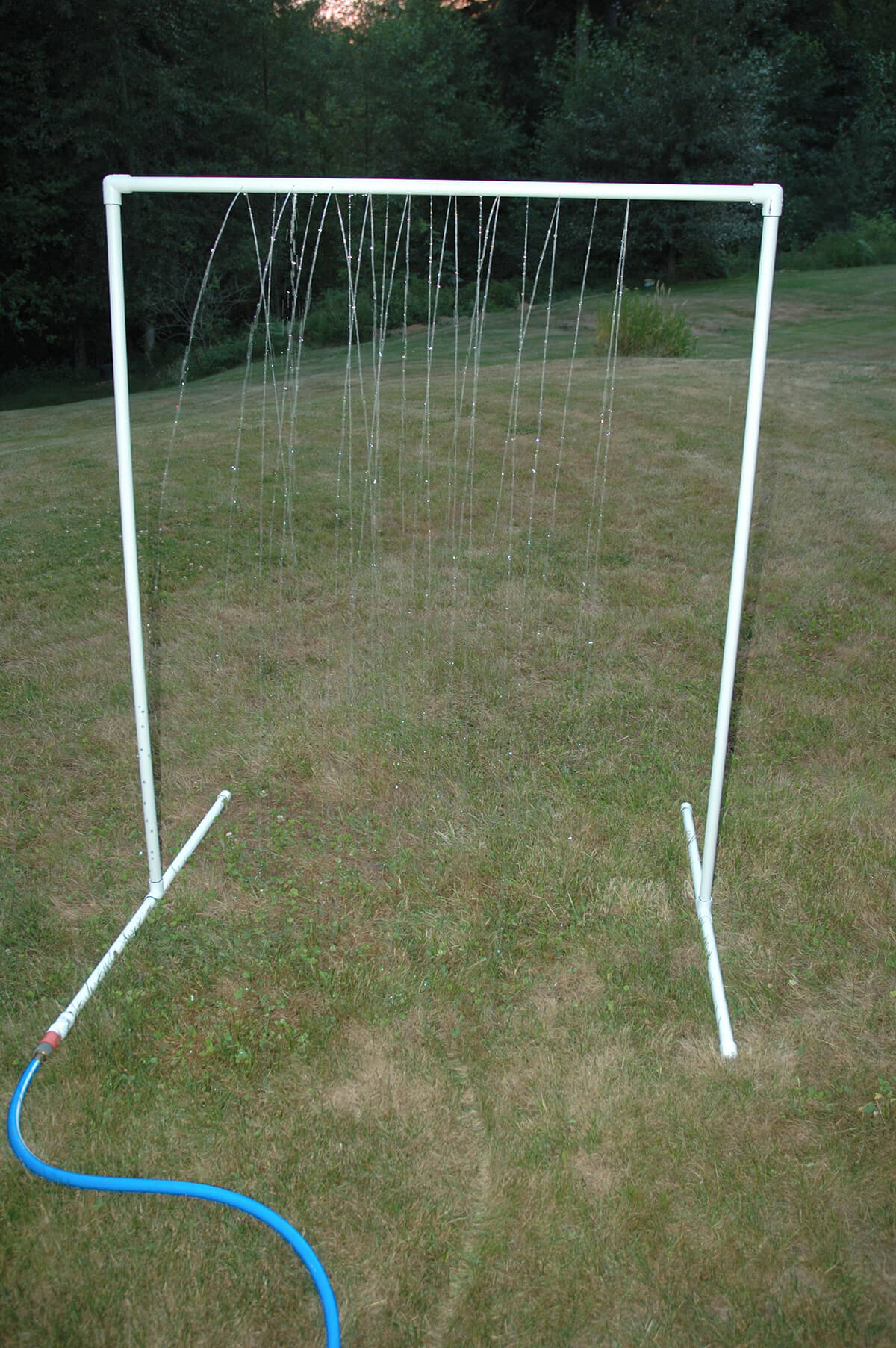 2. Three-pronged Garden Hose Water Blaster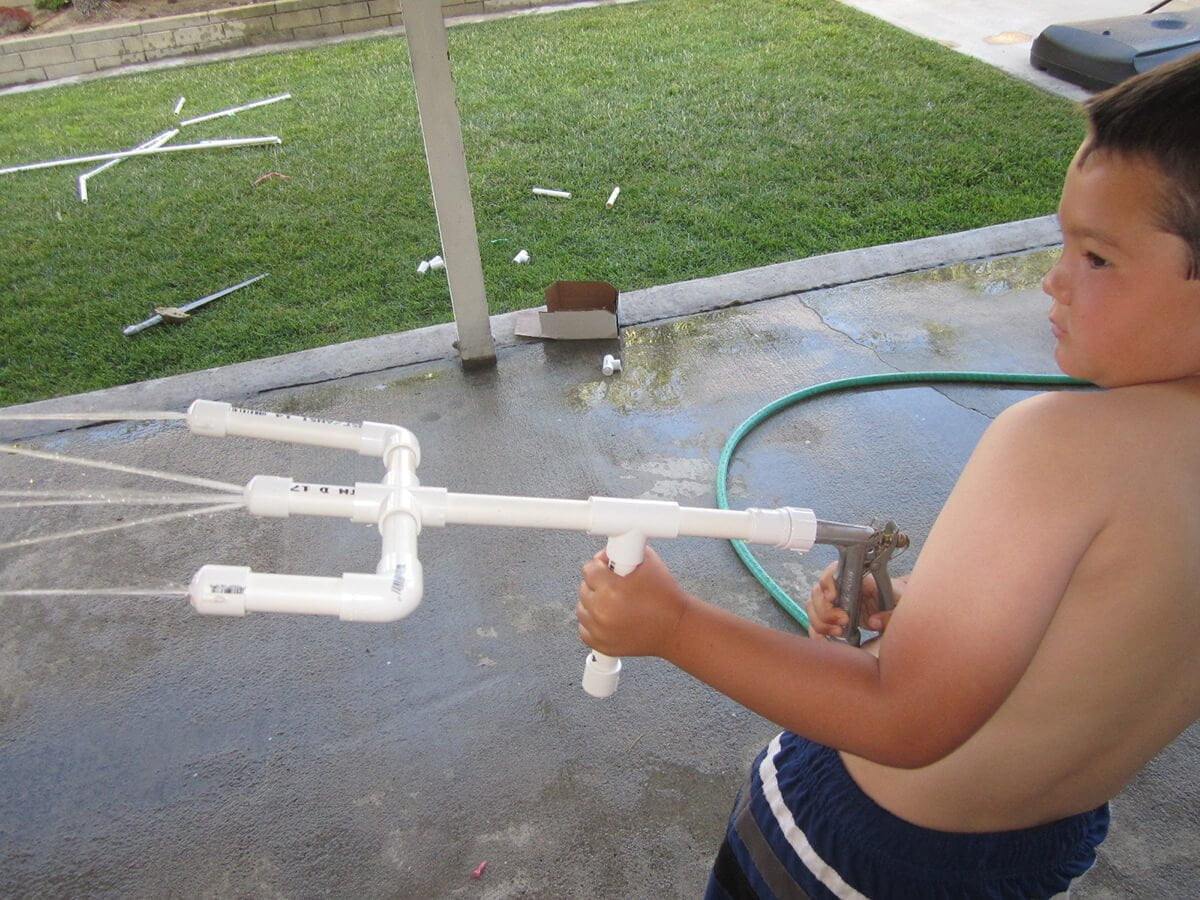 3. Easy DIY Nerf Shooting Gallery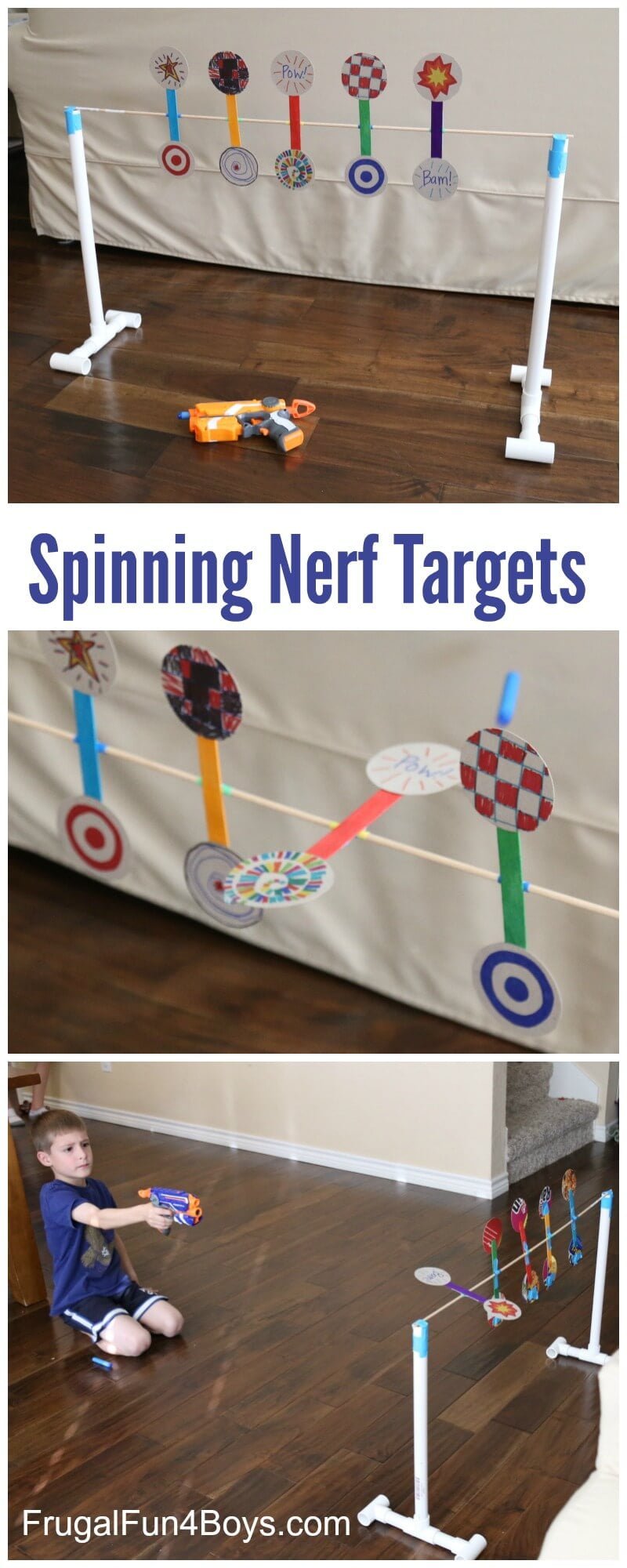 4. Dual Use Sensory Play Table for Sand and Water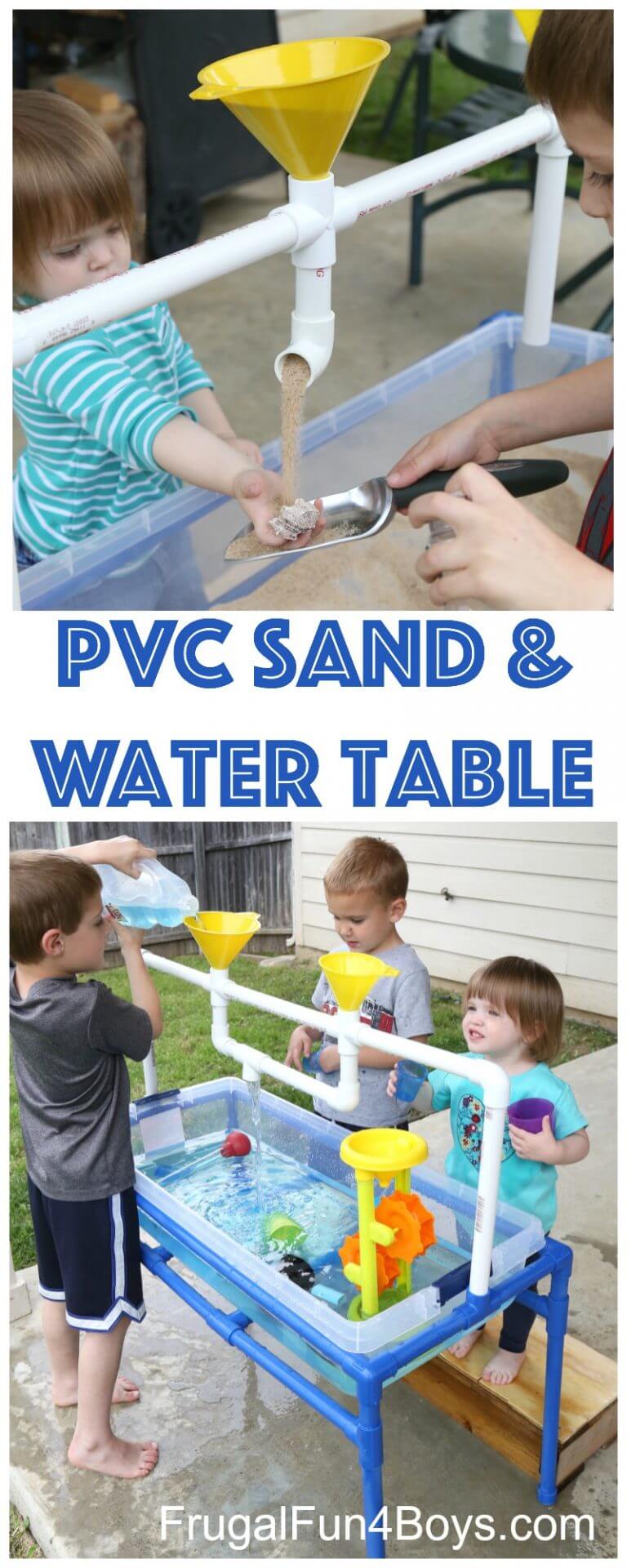 5. Summer Fun Custom PVC Camp Chairs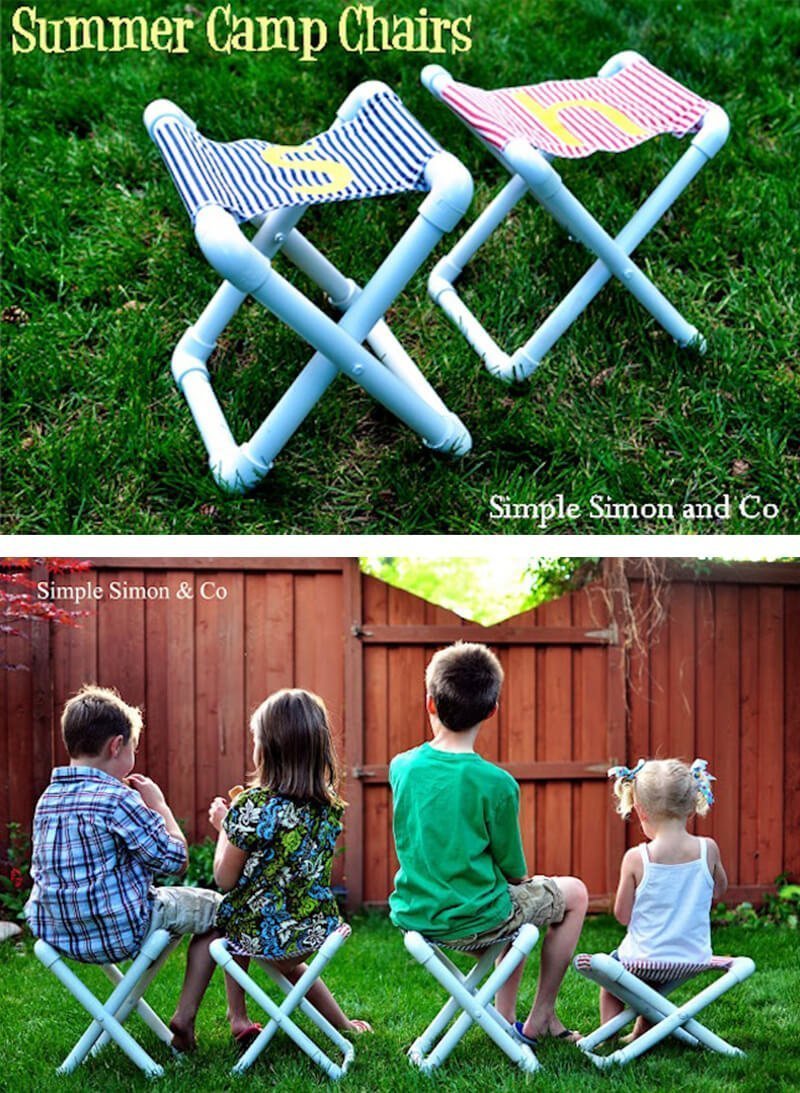 6. Backyard Soccer Goal from Just 12 Pieces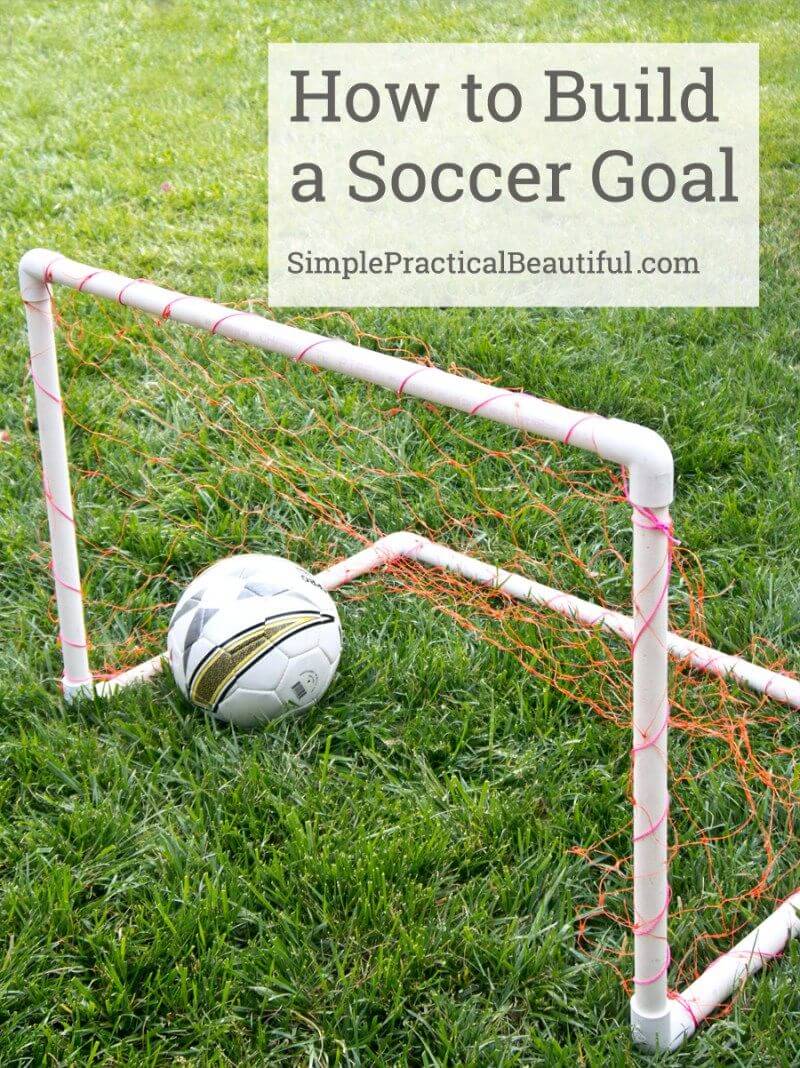 7. Kid-Friendly PVC Bow and Arrow Set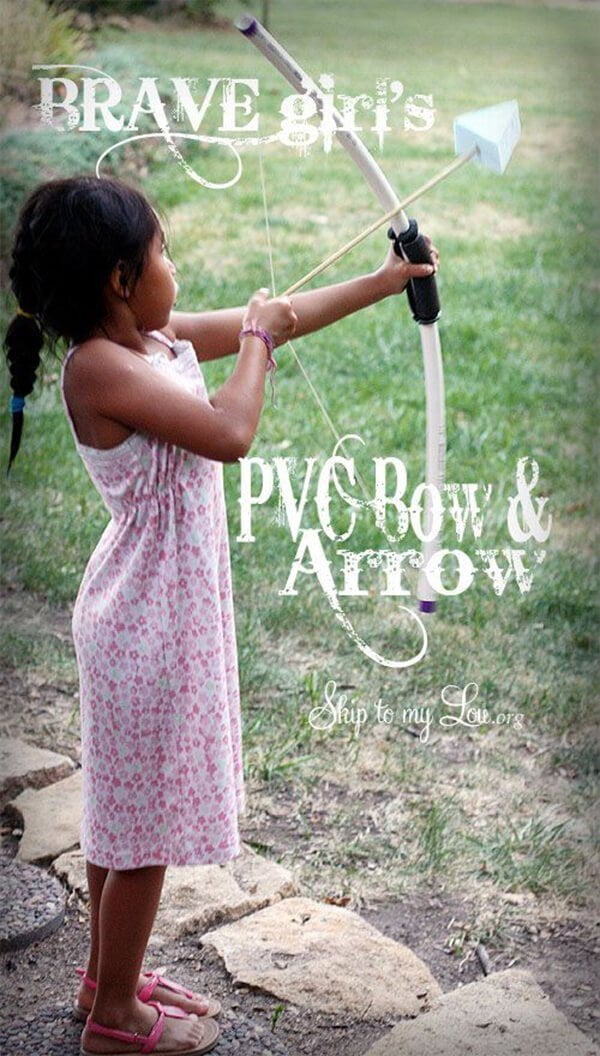 8. Super-Soaking Kiddie Carwash Sprinkler Setup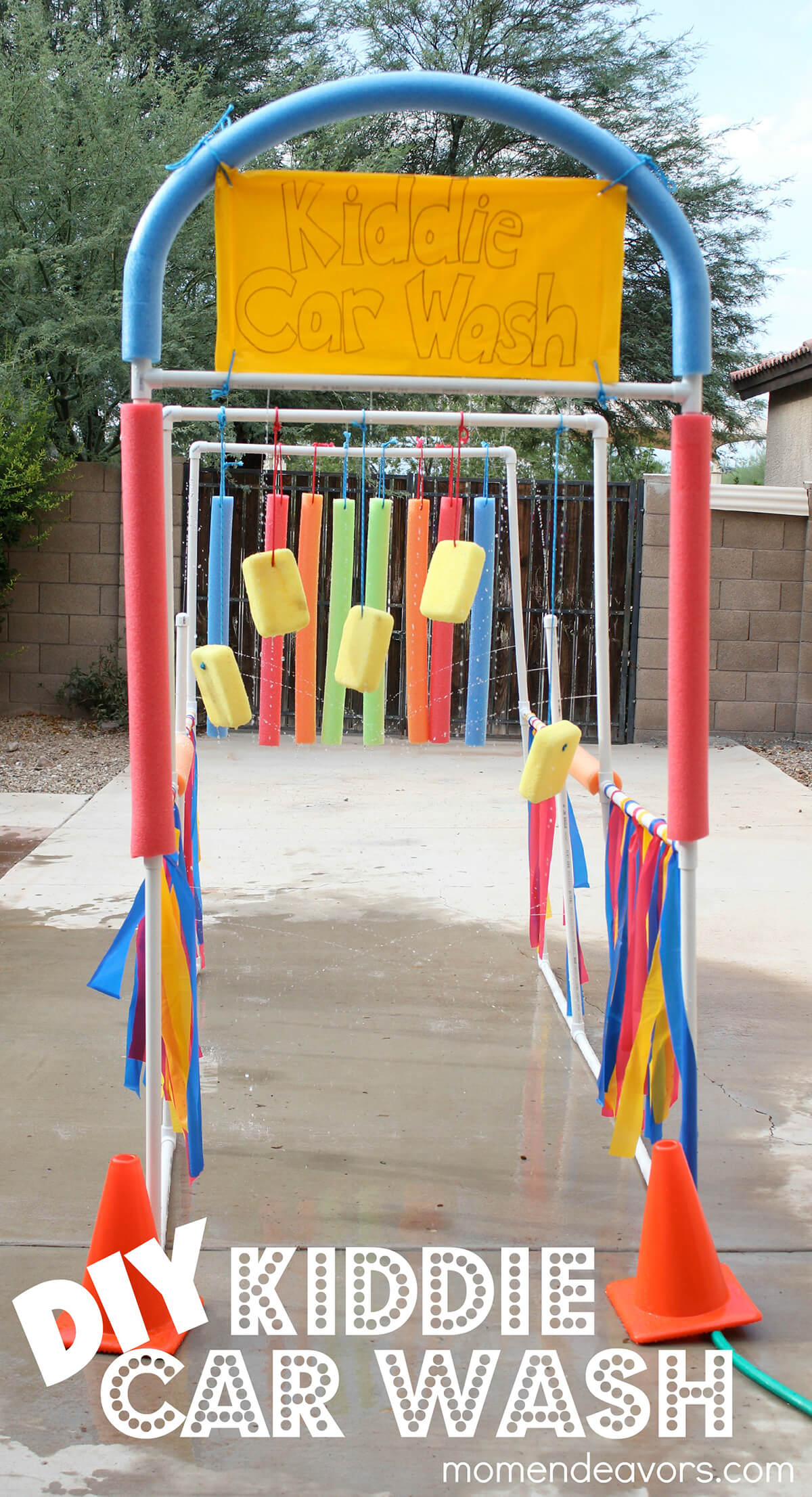 9. Easy to Organize Storage "Garage" for Toy Cars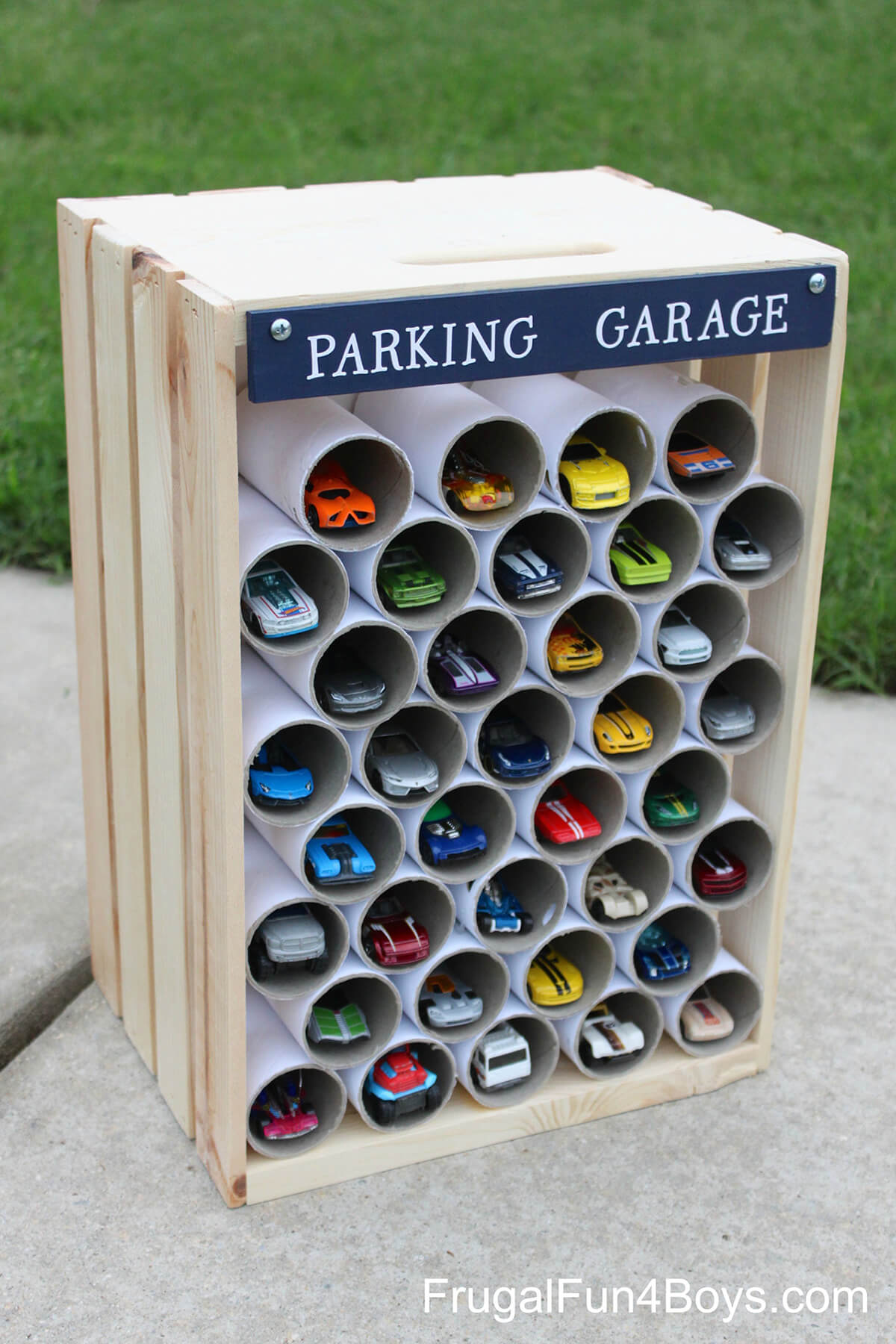 10. Floating Water Sports Goal for the Lake or Pool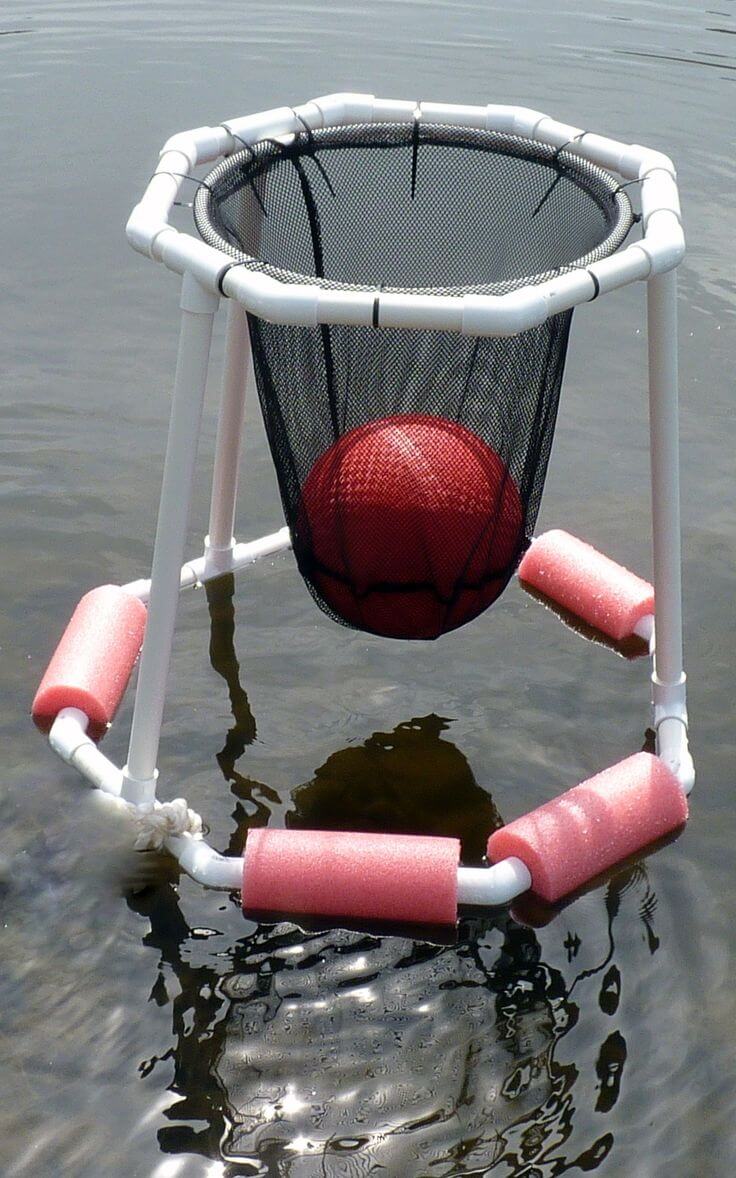 11. Summery Sensory Table for Water Play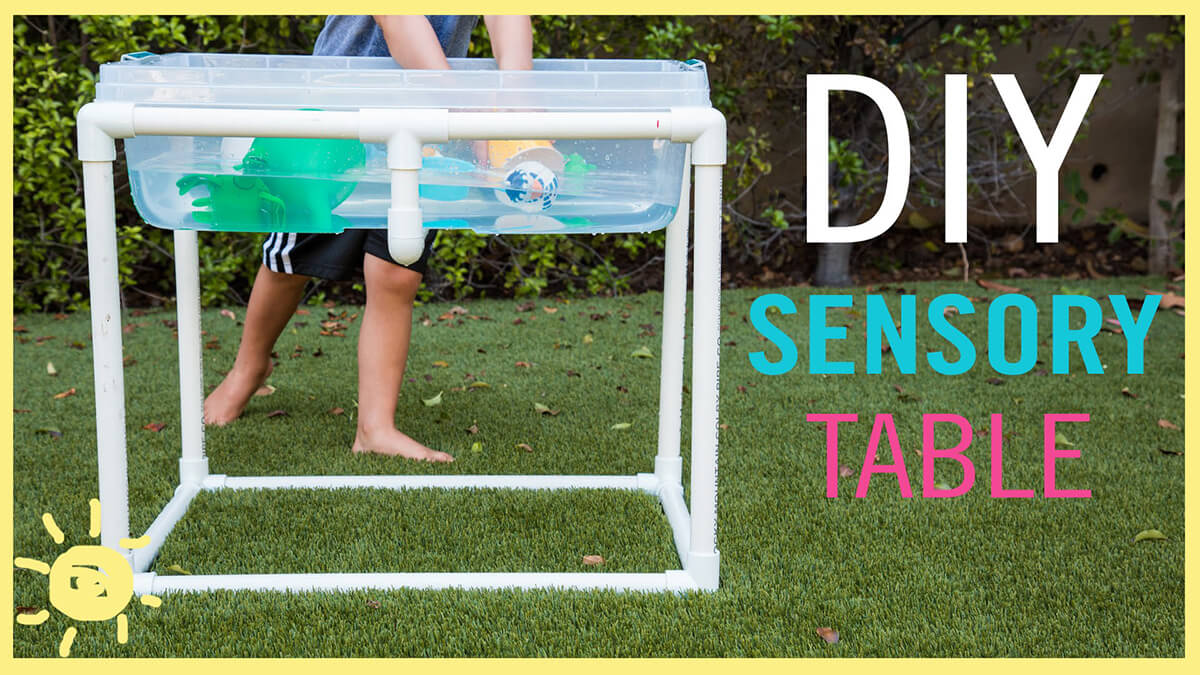 12. Portable and Storable Pipe-Frame Play Forts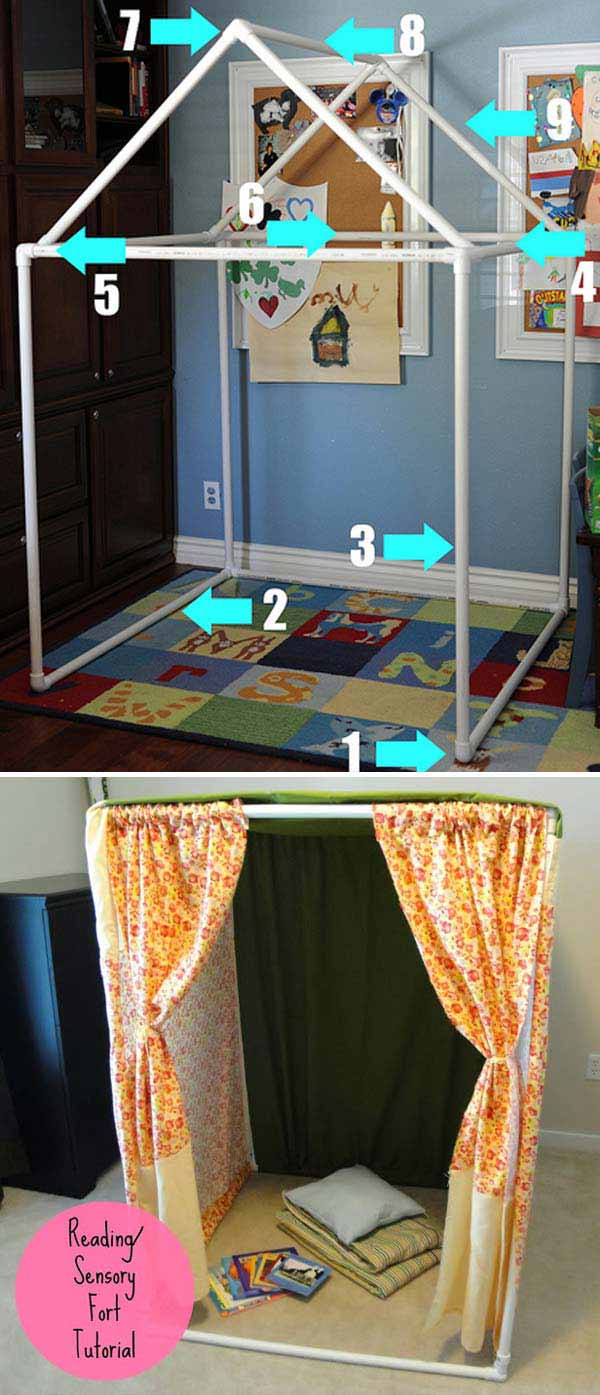 13. DIY Personal Ball Pit from PVC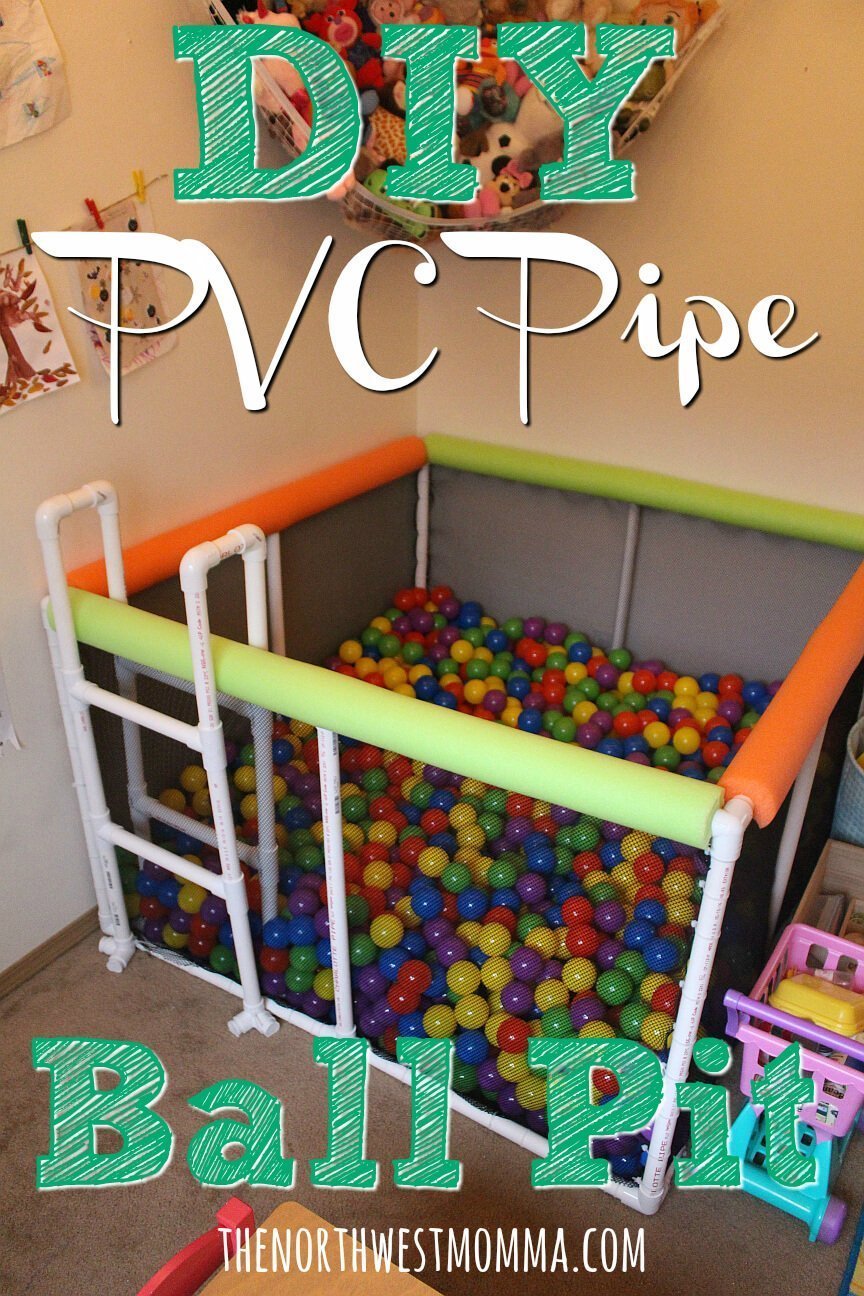 15. Totally Lounge-worthy DIY Platform Swing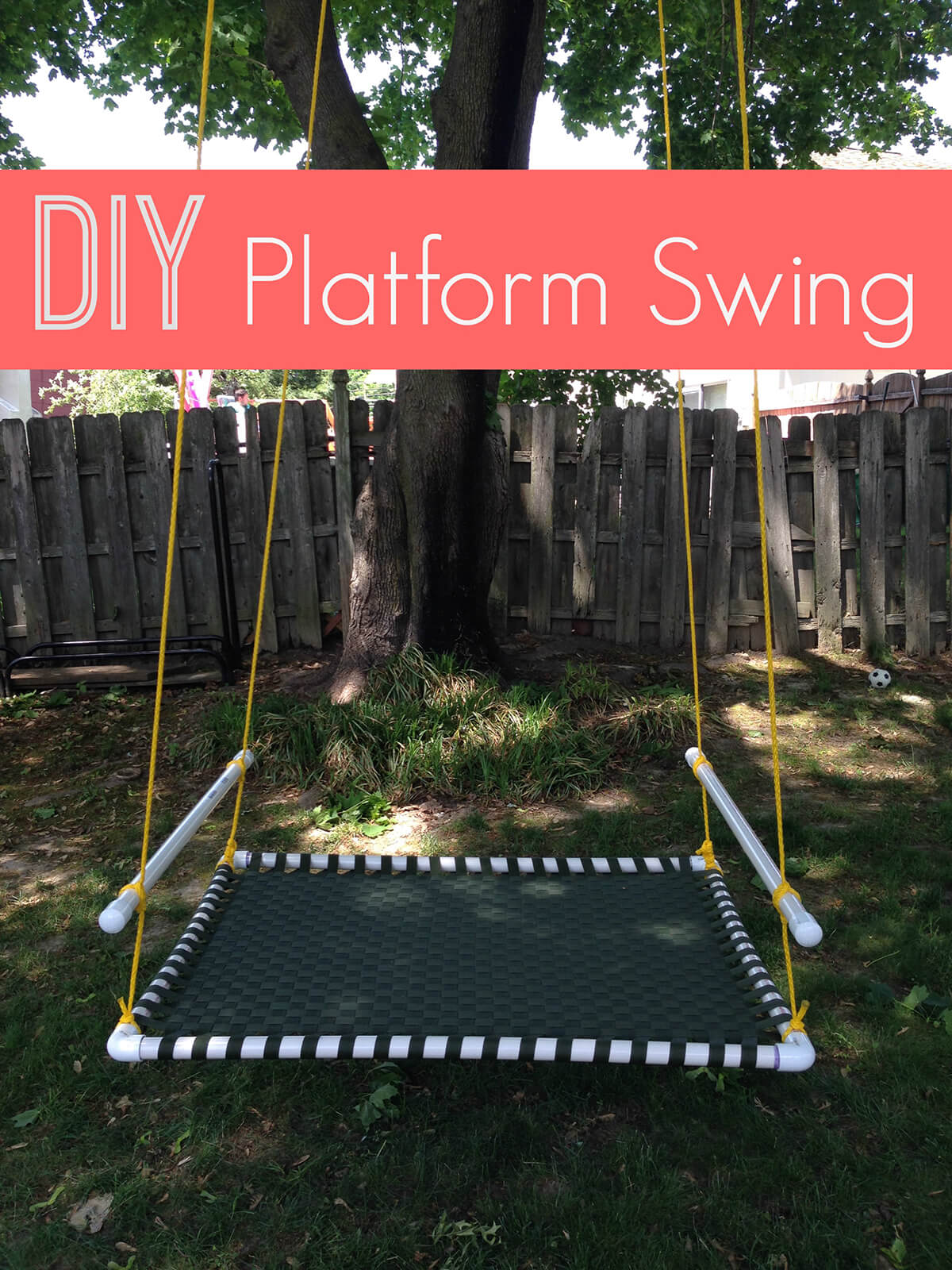 16. DIY Outdoor Projection Screen for Movie Nights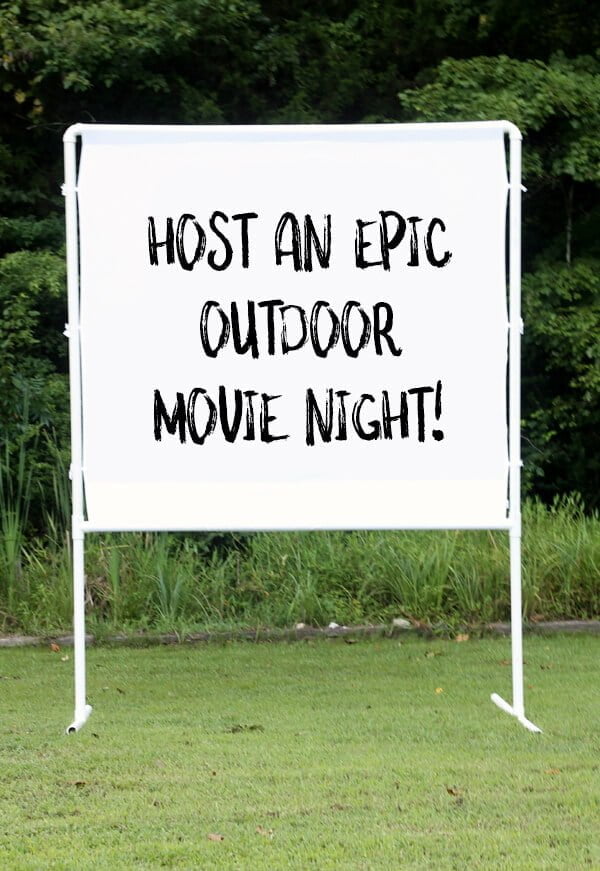 17. The Perfect Family Game: Human Foosball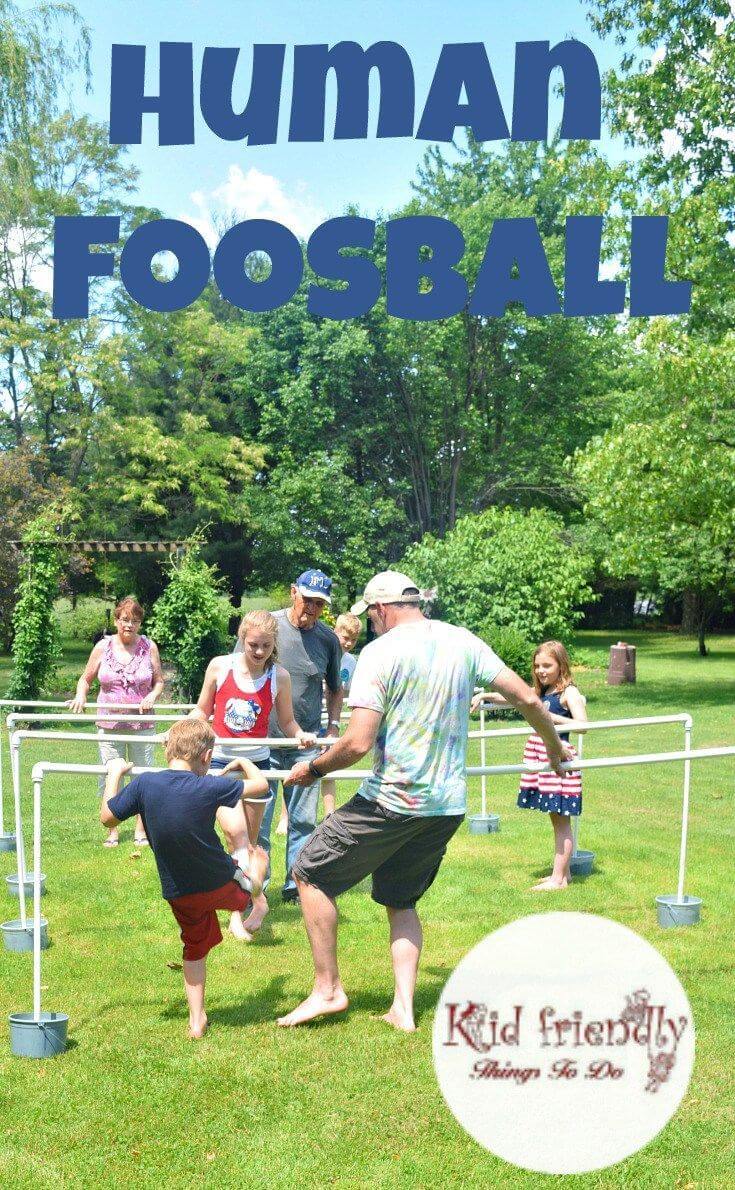 18. PVC Goal Posts for Little Athletes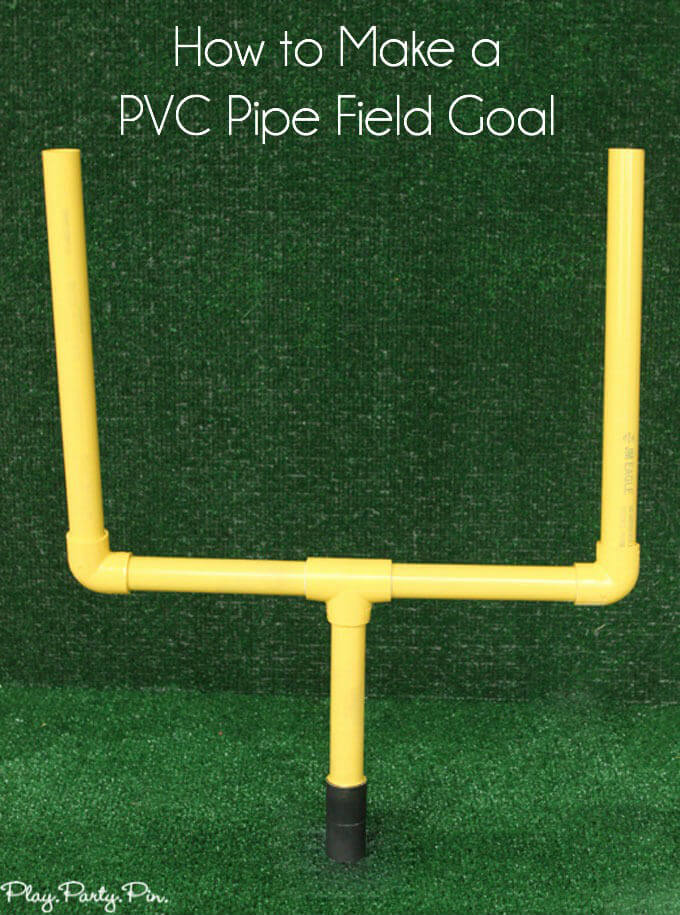 19. Quick and Easy Ladder Golf Sets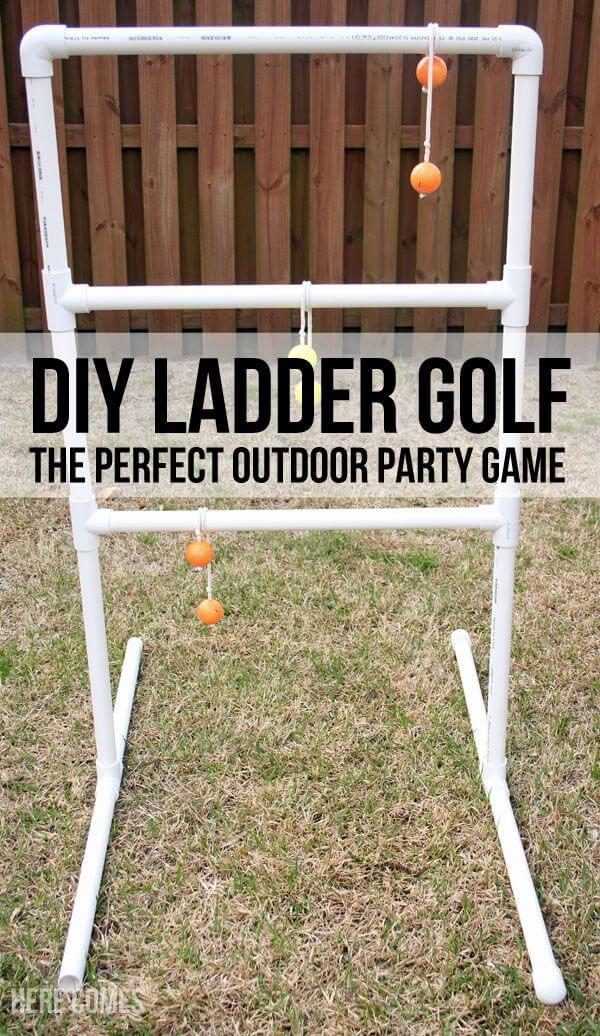 20. Double-Fun Two Compartment Sensory Play Table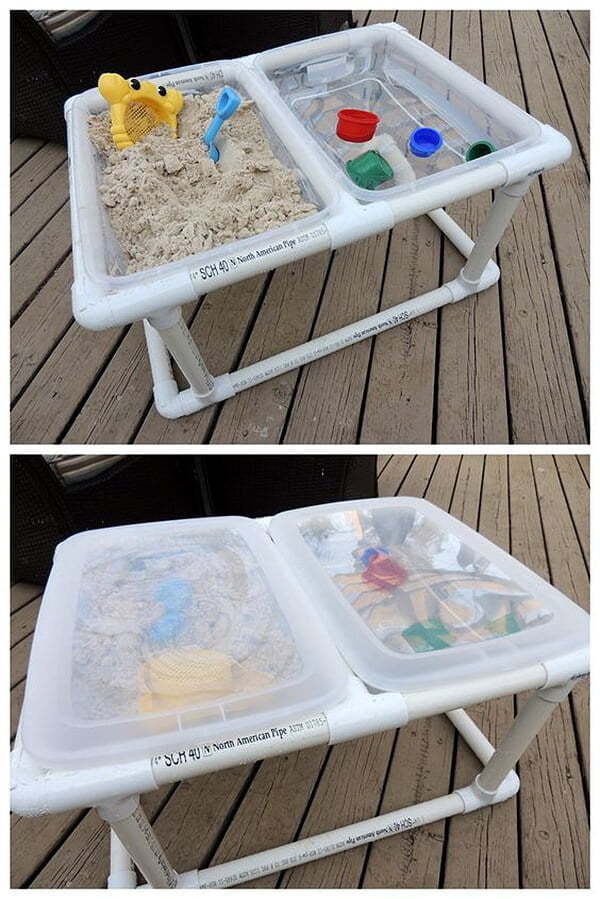 21. Pour-and-Play Tube and Funnel Setup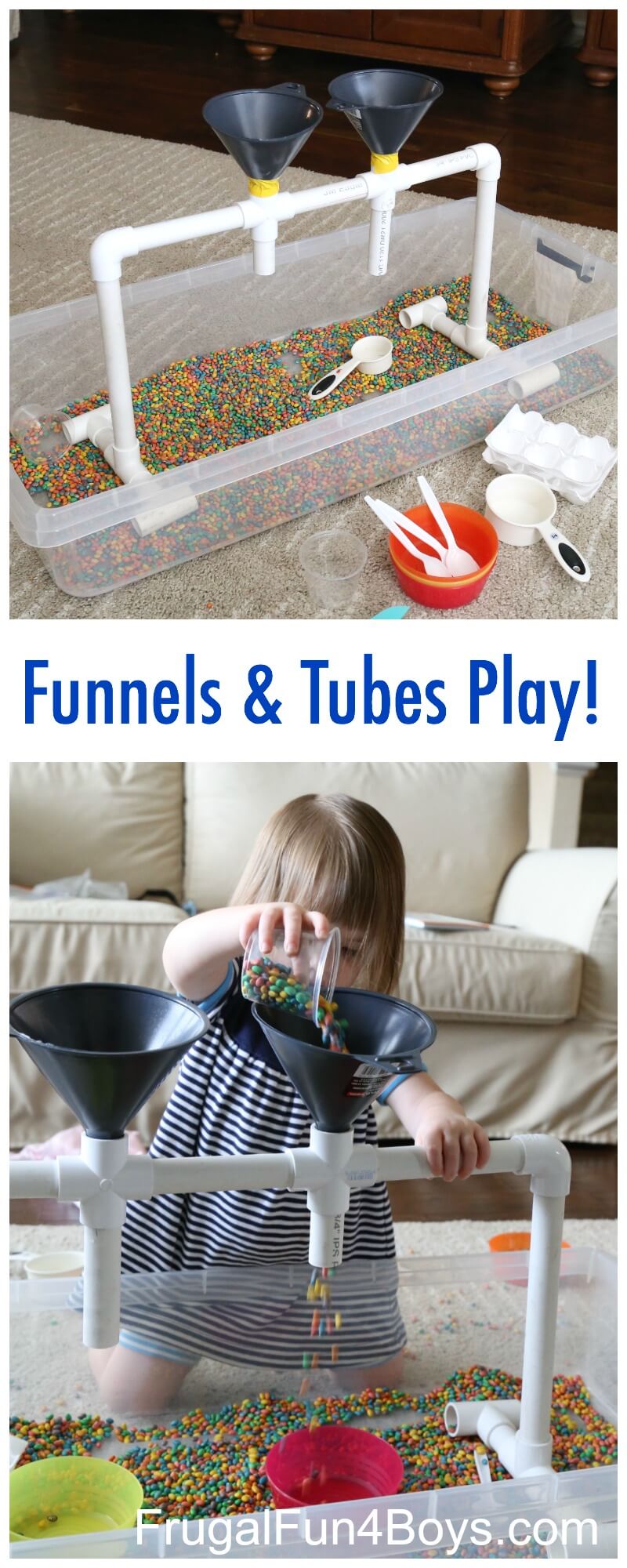 22. Color-Customized Yard Game Set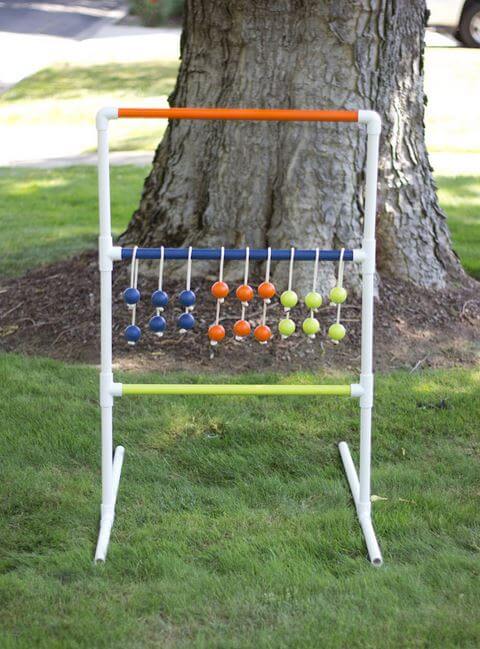 23. Toy Car Racing Ramp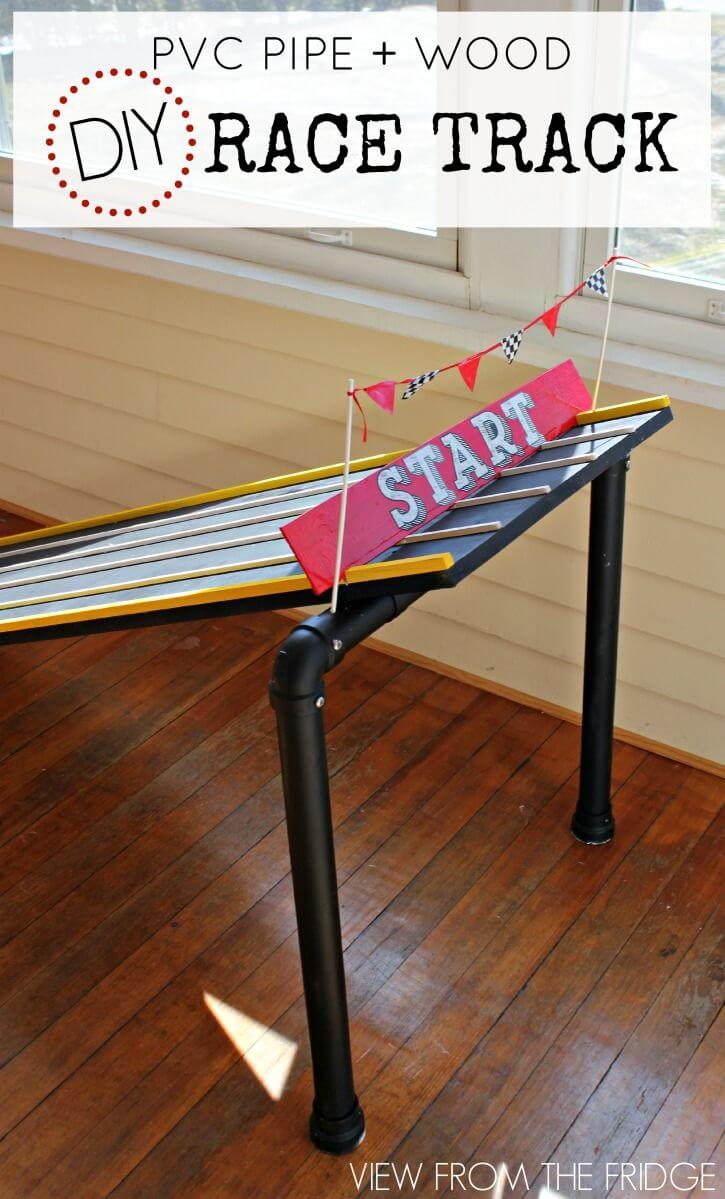 24. DIY Pipe Xylophone for Young Musicians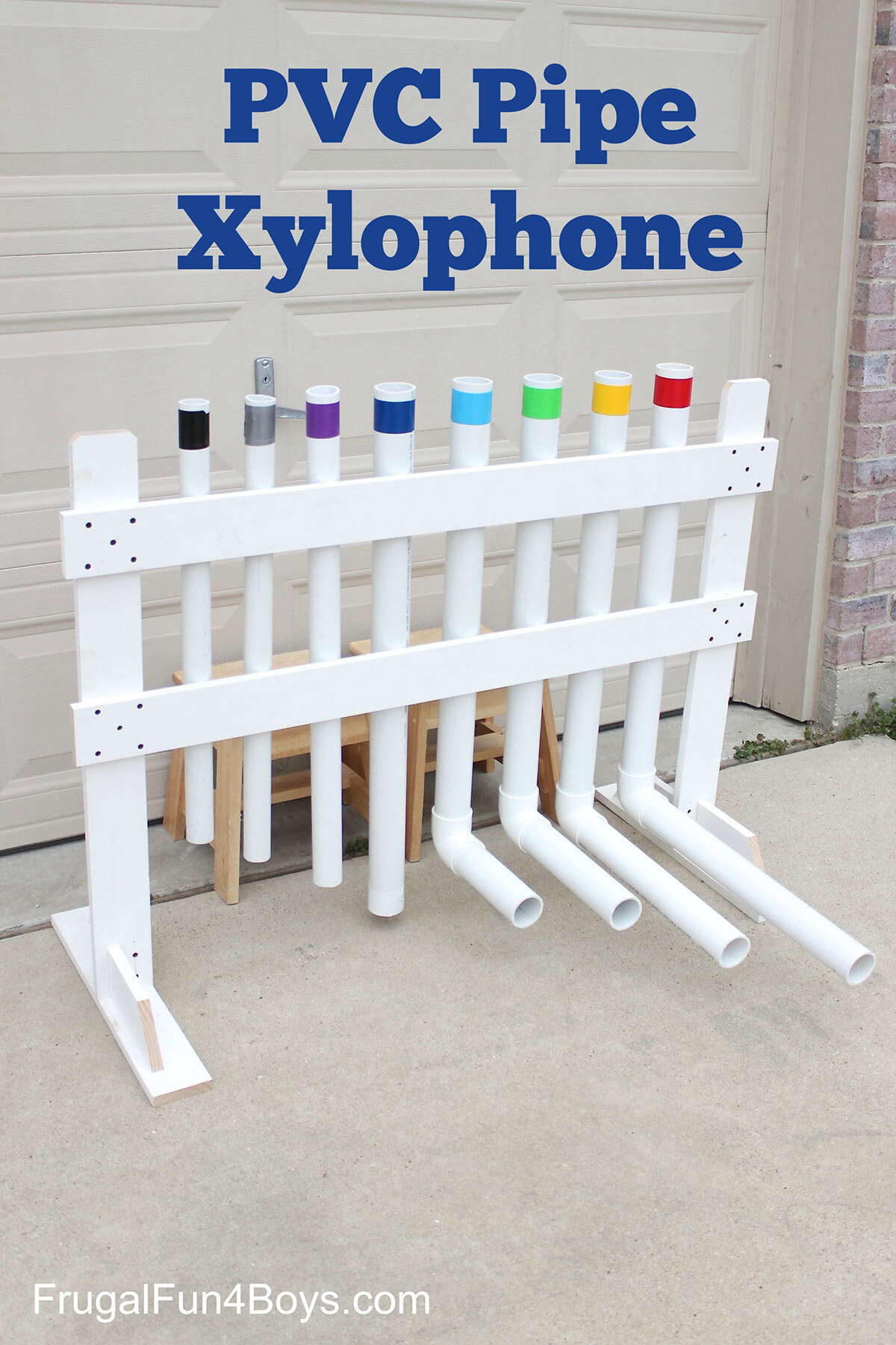 25. Kid-Friendly PVC Slingshot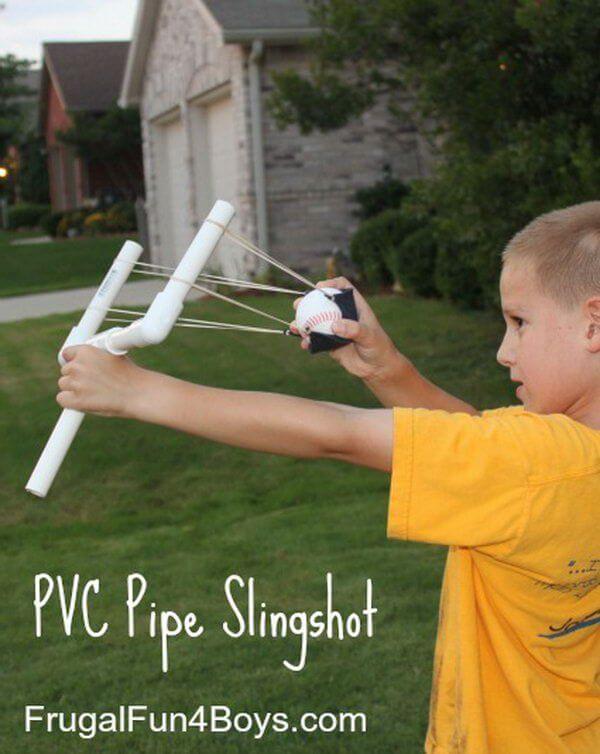 26. Wild and Wiggly Pool-Noodle Sprinkler Setup