If you're looking to update your style by going back in time and don't want to spend a lot of money doing it, then these DIY shabby chic decoration ideas are exactly what you need! Redesigning your living space doesn't take much. Maybe a few rolls of lace, some crafting glue, sandpaper, and a couple cans of spray paint and you'll be well on your way to enjoying the relaxing atmosphere of shabby chic décor styled after a simpler mode of living. And, once you're done, forget about worrying over scuffs and scratches ruining your furniture, because that's what shabby chic is all about: merging feminine elegance with the regal vibe of time and weather.
37 Amazing DIY Shabby Chic Decoration Ideas You Can Finish in One Weekend
These DIY shabby chic decorations use simple accents – like fabric roses and newspaper prints – along with varied textures – like burlap, lace, and chalk paints – to give off just the right feel.
1. Box it Up with Roses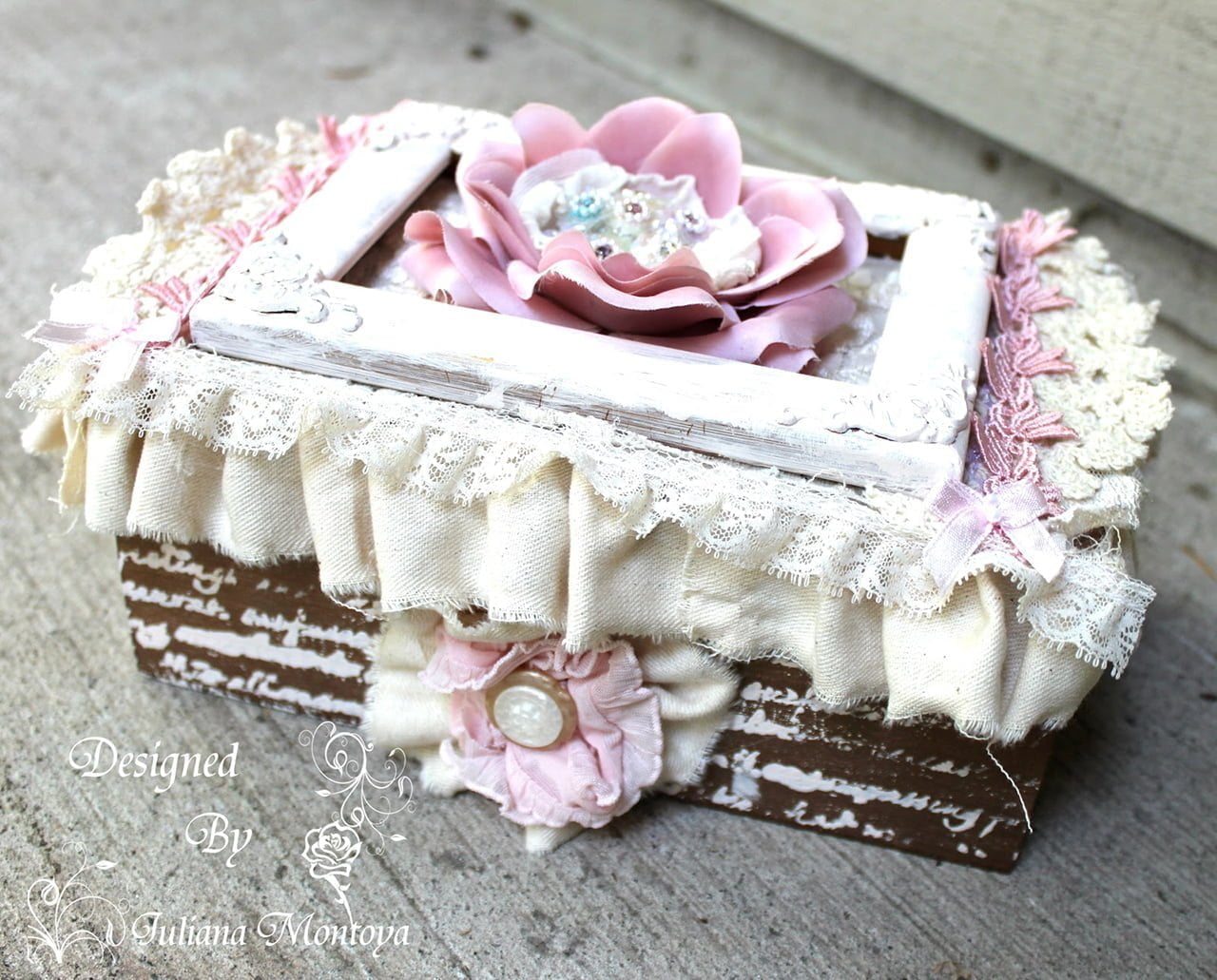 DIY Project Details: iluvvintagescrap.blogspot.com
2. Pink "LOVE" Hanging Shutter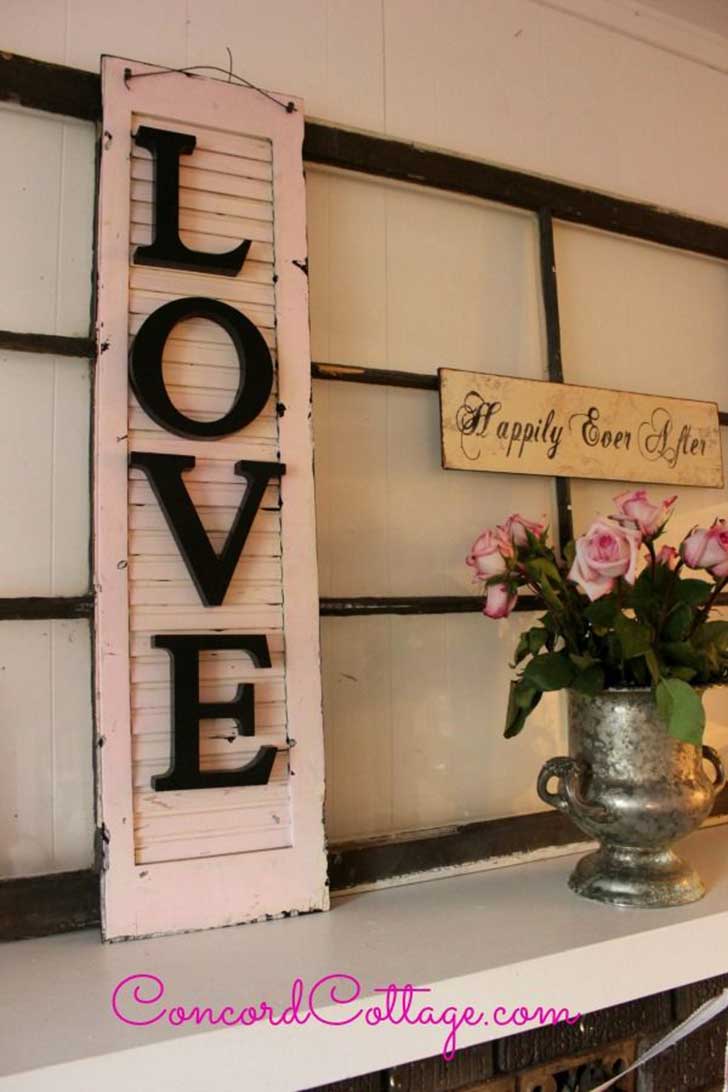 3. Chalked DIY Shabby Chic Décor: Victorian Mirror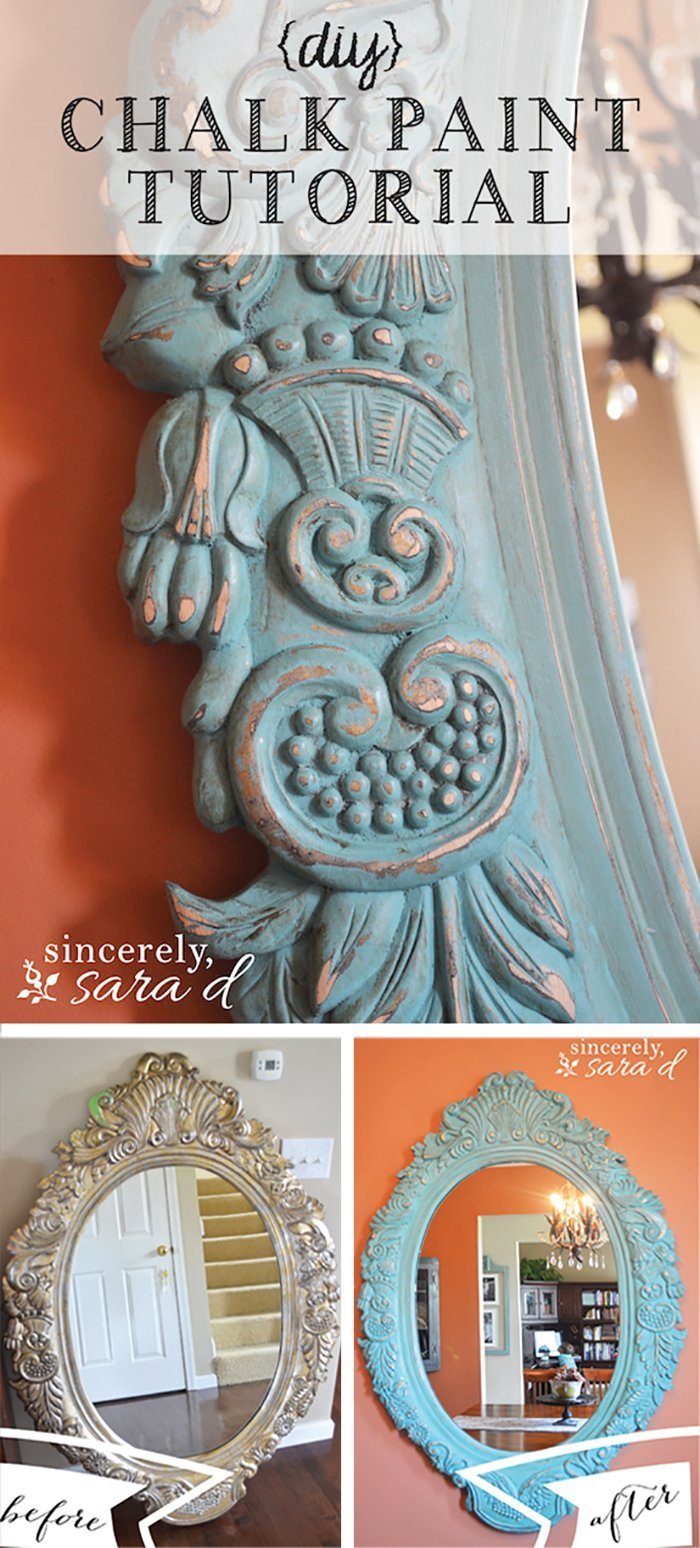 DIY Project Details: sincerelysarad.wordpress.com
4. Dress Up the Lace Dresser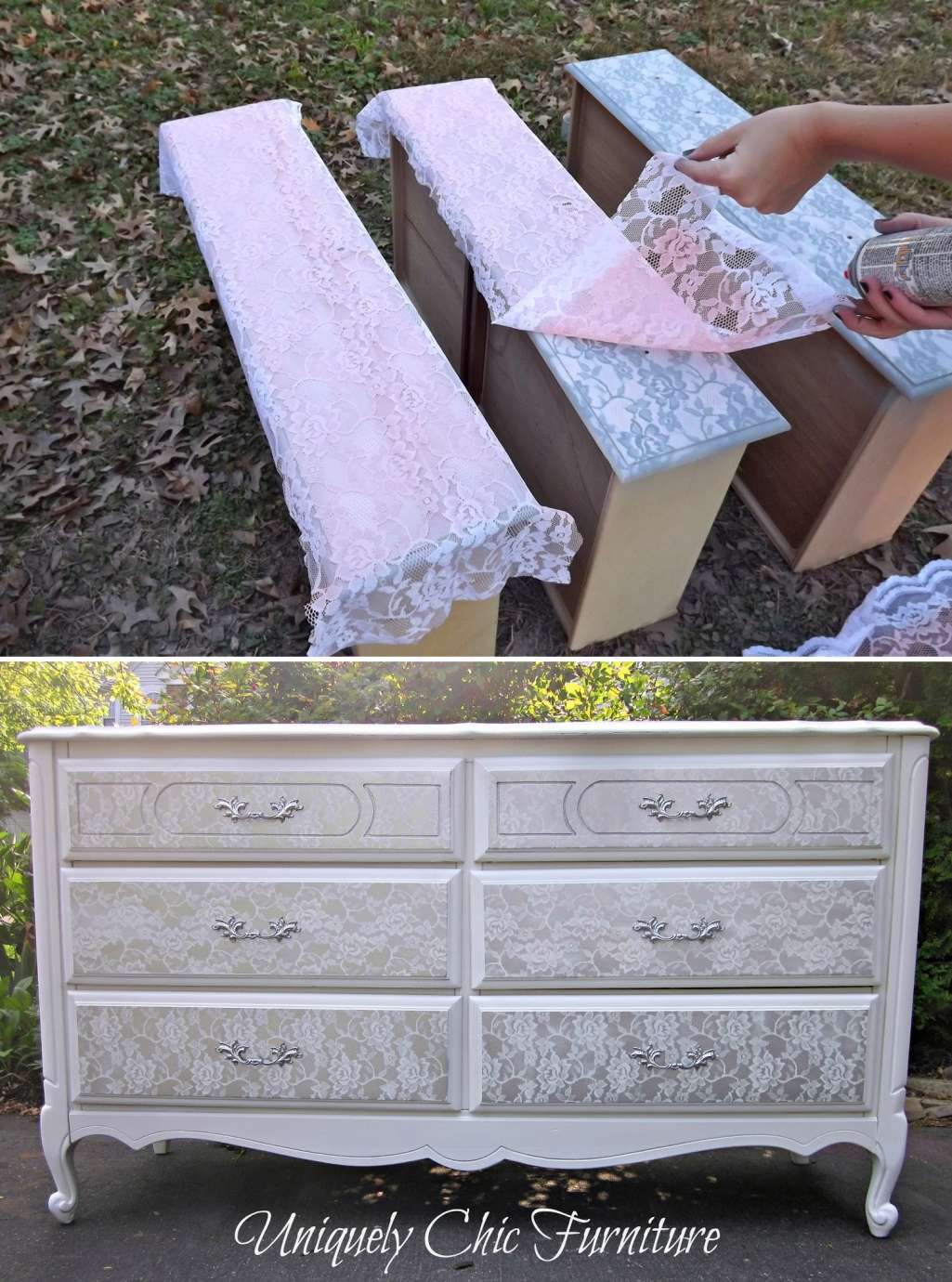 DIY Project Details: uniquelychicmosaics.blogspot.com
5. Simply Stylish Gold earring Frame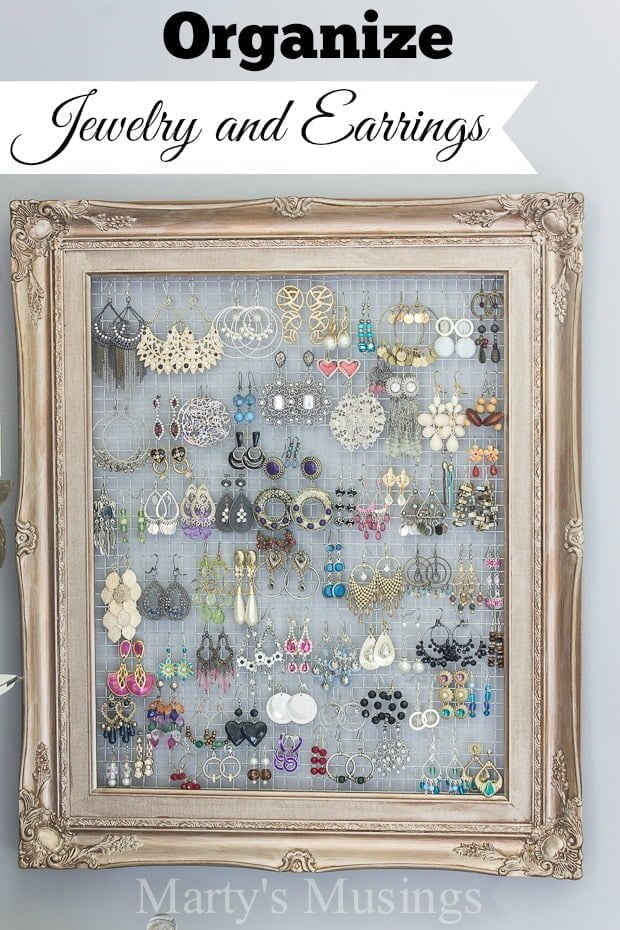 DIY Project Details: martysmusings.net
6. Antique Fabric Flower Window Frame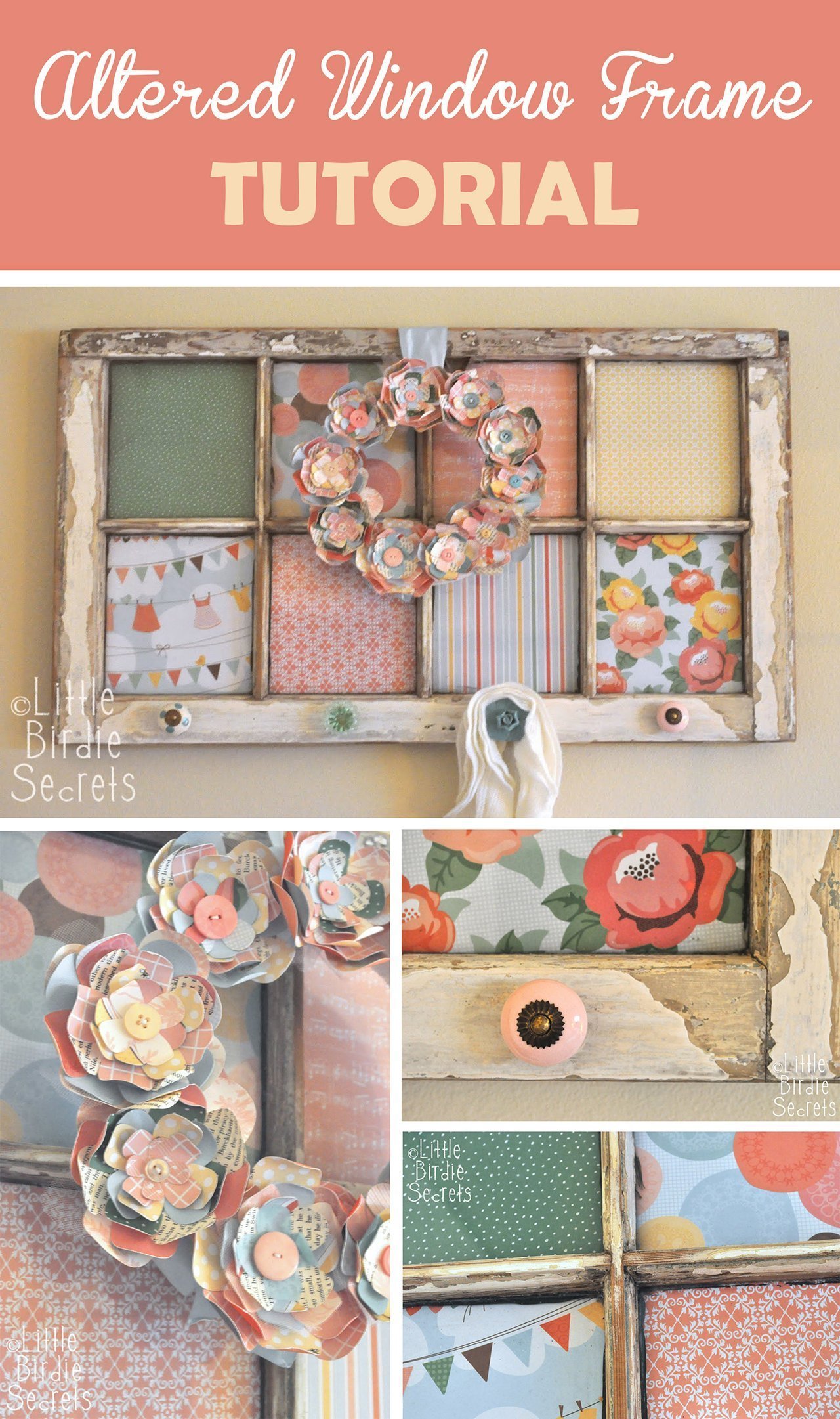 DIY Project Details: littlebirdiesecrets.blogspot.com
7. Barely Pink Chalk Painted DIY Shabby Chic Decoration Ideas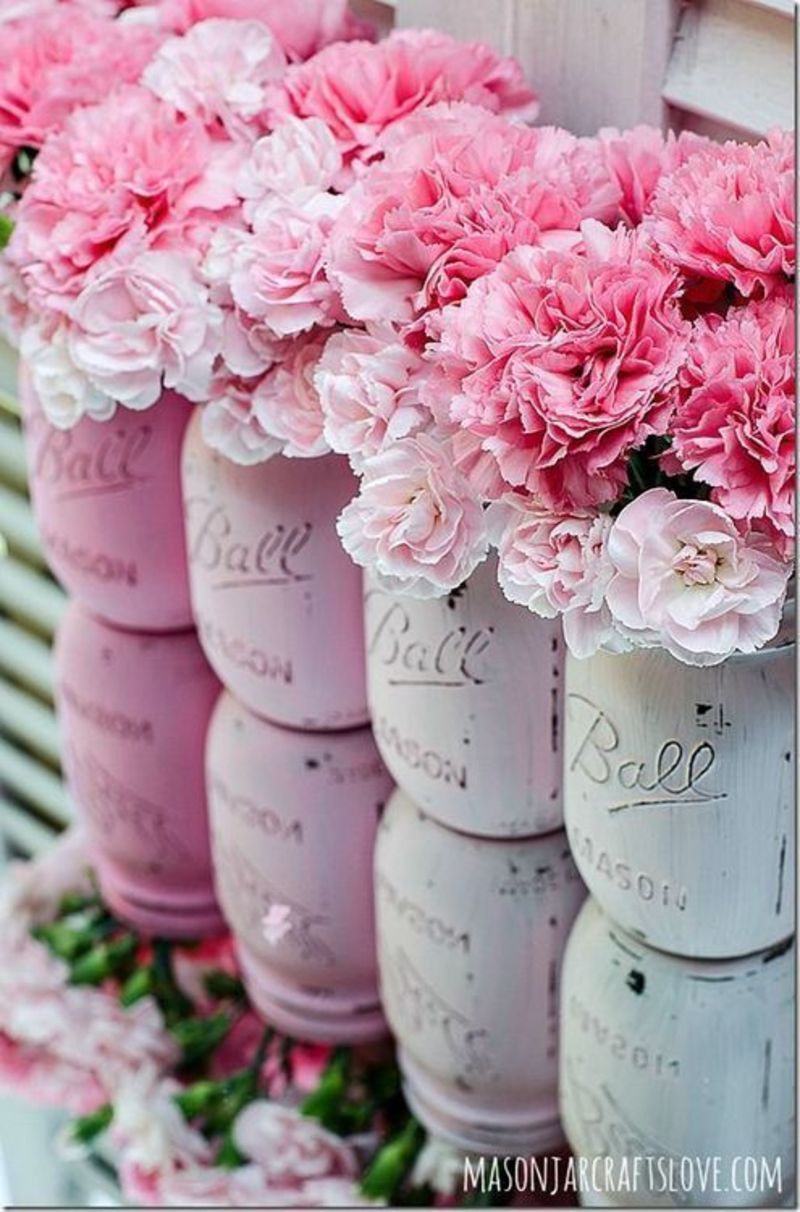 DIY Project Details: masonjarcraftslove.com
8. Burlap and Floral Accent Can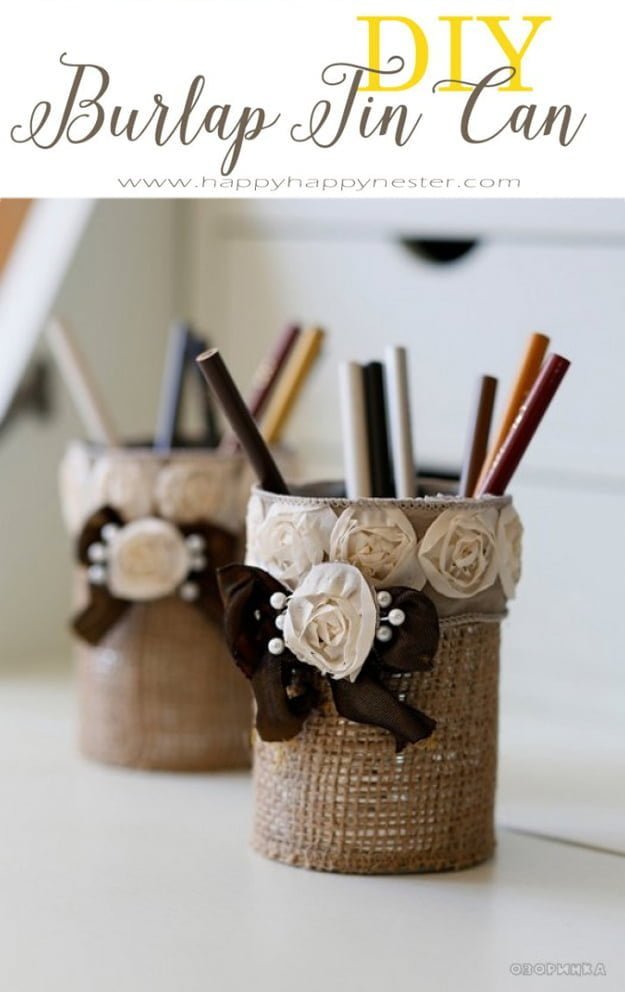 DIY Project Details: happyhappynester.com
9. Old Shutters to Monogram Hanger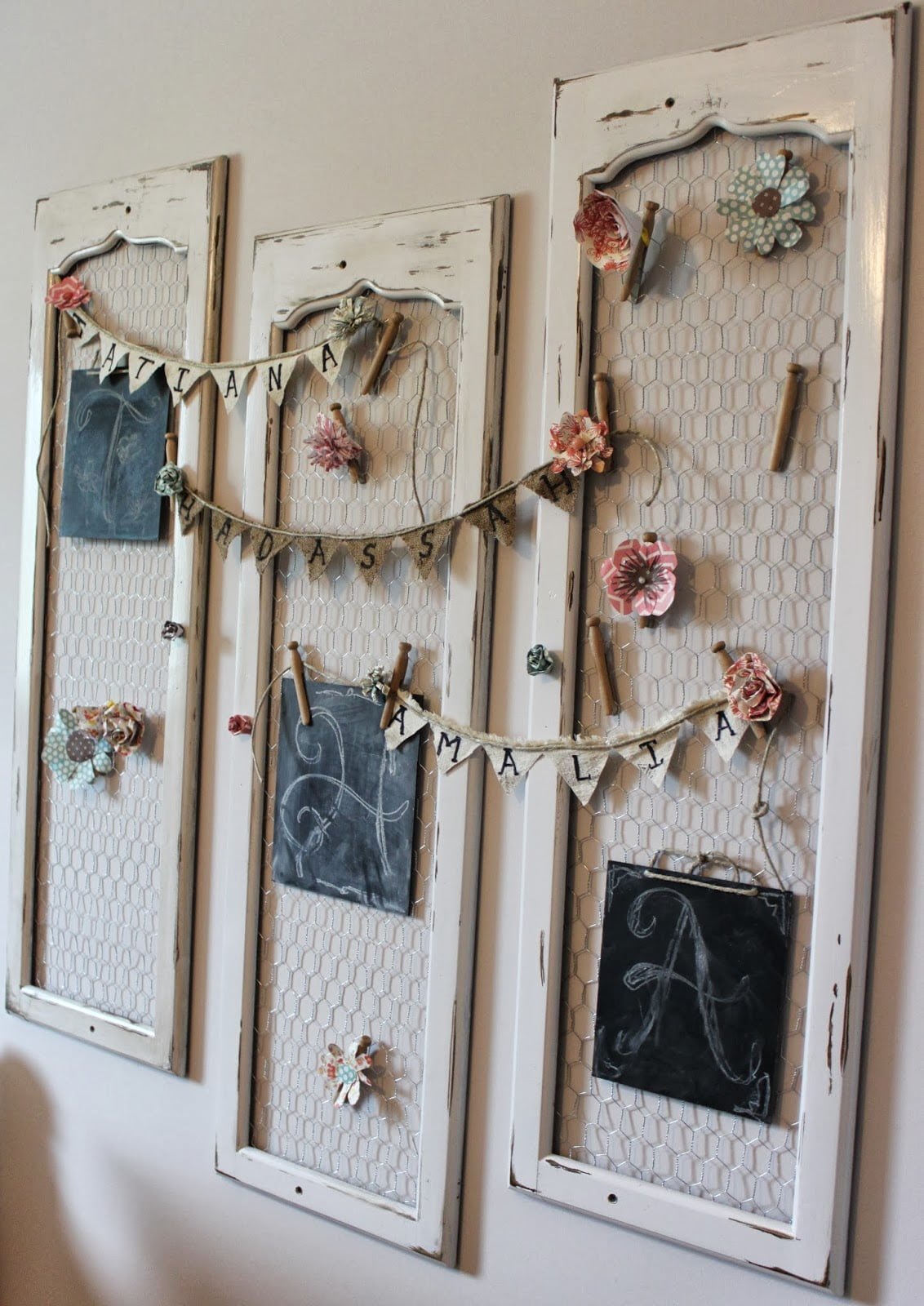 DIY Project Details: namelyoriginal.blogspot.com
10. Window to a Restful Evening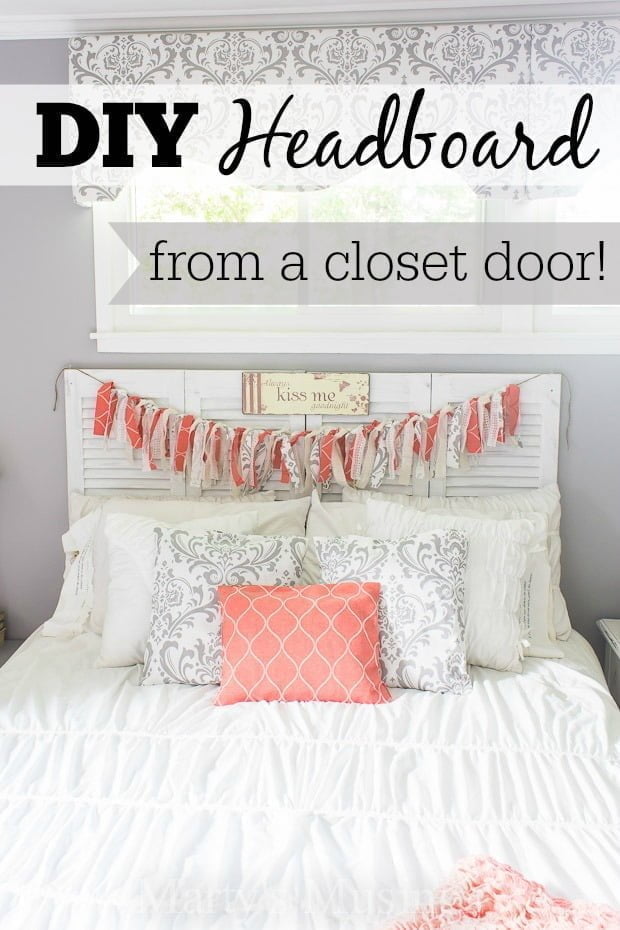 DIY Project Details: martysmusings.net
11. Plain but Perfect Side Table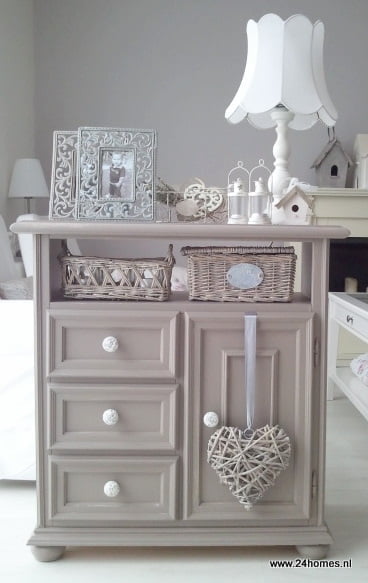 DIY Project Details: 24homes.blogspot.com
12. Note this Mache-Pressed Mason Jar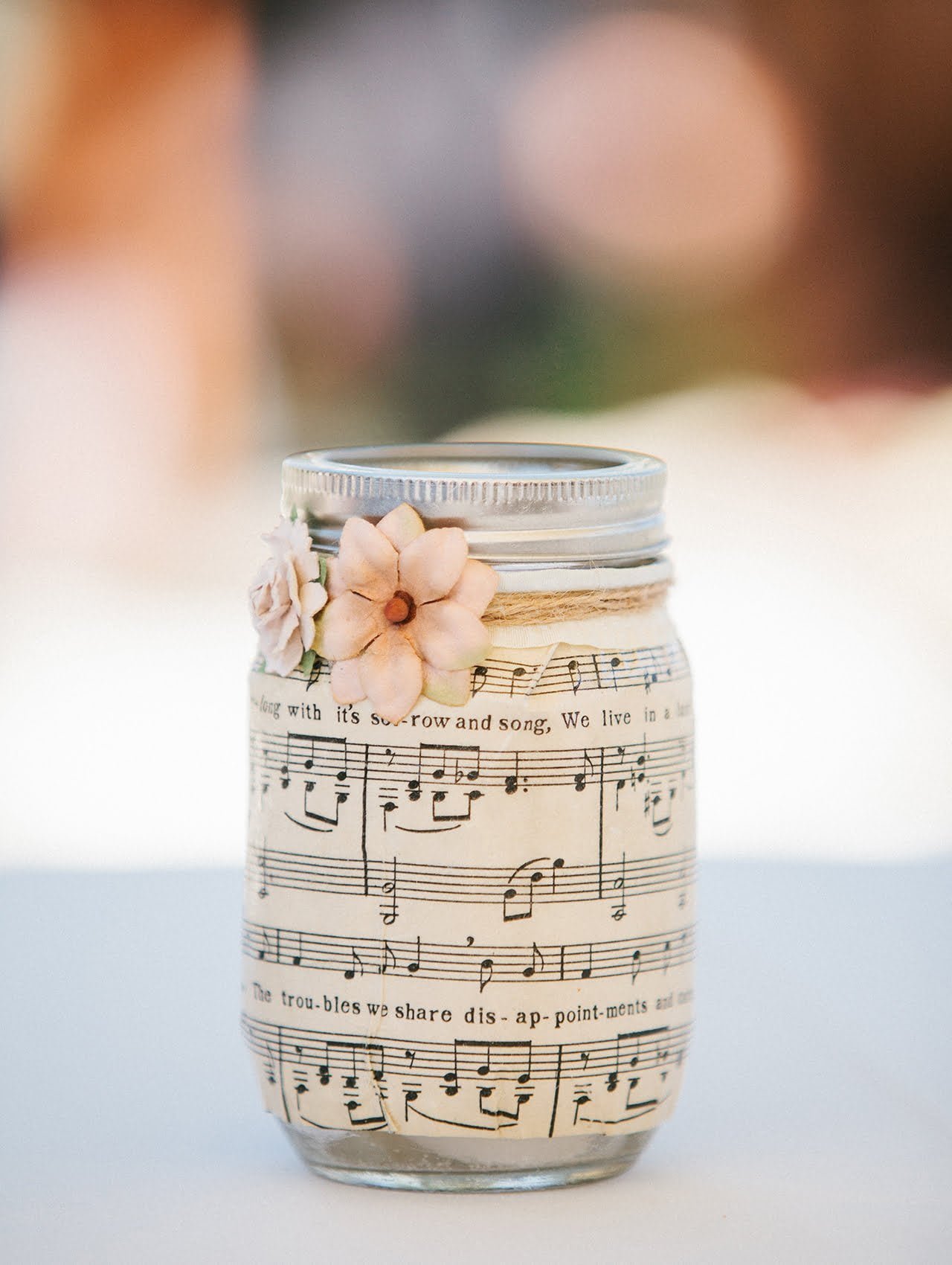 DIY Project Details: belleoftheballdesigns.com
13. Curled Rose Pastel Lamp Shade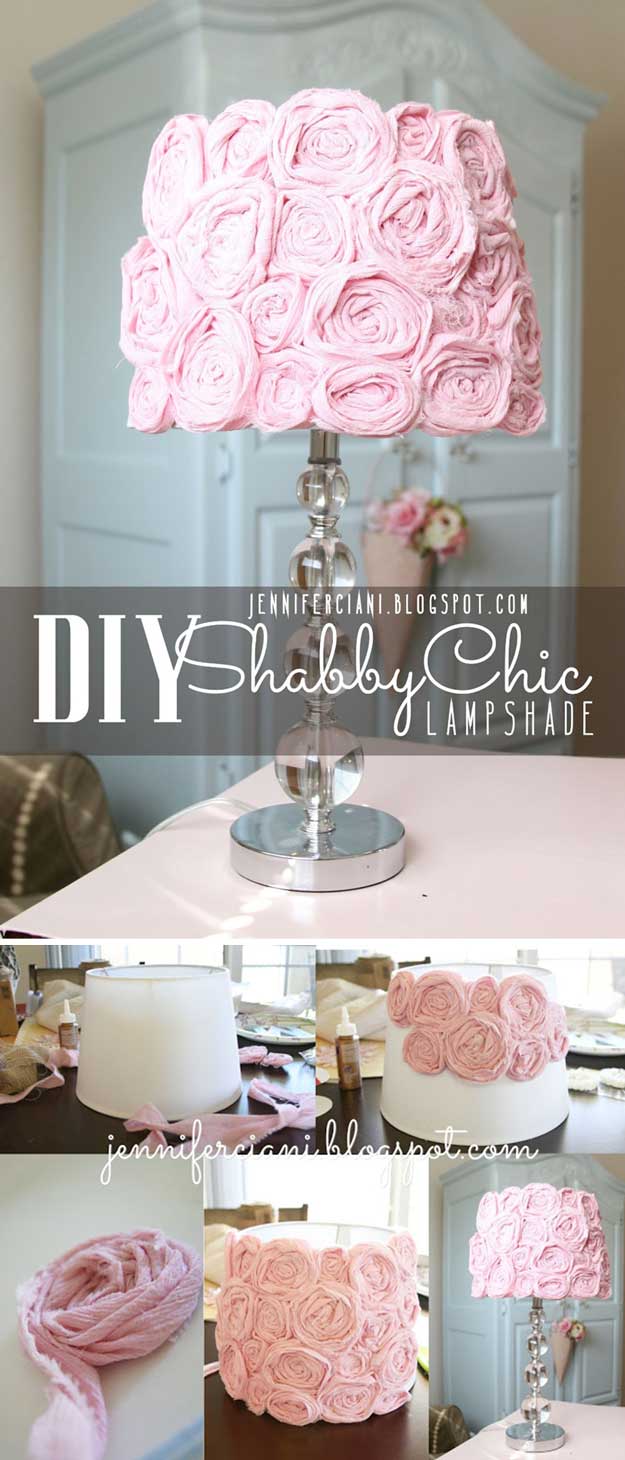 DIY Project Details: jenniferciani.blogspot.com
14. Delicately Flowered Porcelain Plate Chalkboard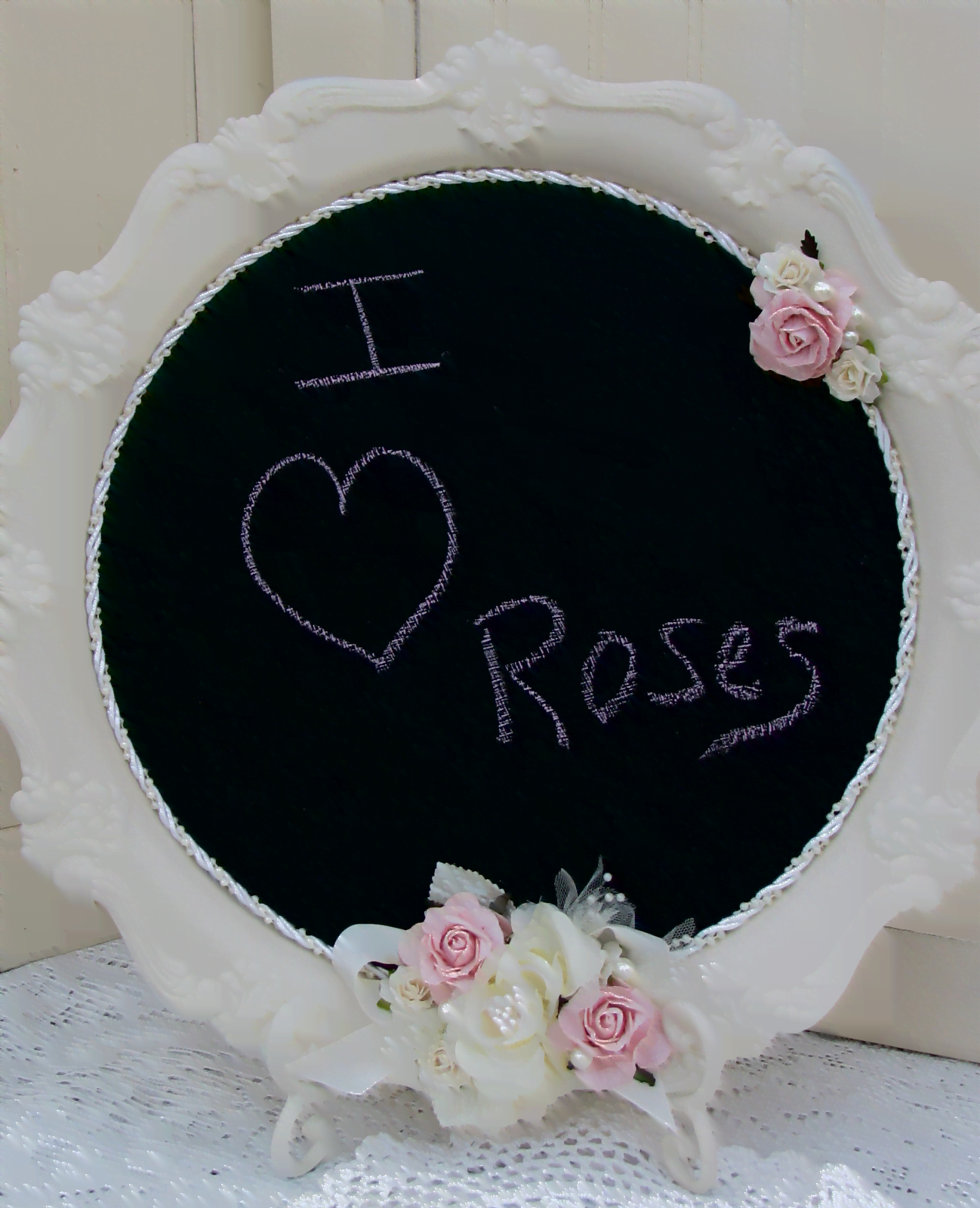 DIY Project Details: someplaceinthyme.blogspot.com
Choose Rustic Wall Decor Ideas to Make Your Home Warm and Inviting

More DIY shabby chic decoration ideas on the next page…