Decorating the entire house, inside and out, is a great way to add a whimsical touch of spring to your home. Easter is the start of spring, so why not show your excitement with lots of colors and flowers? The list of Easter porch decor ideas below has tons of DIY projects and ways to make the exterior of your home as cute as the interior! Whether you are looking for decorations that are rustic or cute, subtle or bright, at least one of these Easter porch decor designs are sure to appeal to you.
23 Ways to Welcome the Easter Bunny to Your Porch

Many of these Easter porch decorations use materials you probably already have lying around your house like a metal bucket, wood boards, and baskets. If you have kids, the cute projects featuring bright colors and adorable bunnies will probably fit best in your home. For a more subtle spring aesthetic, try ideas that add eggs or flowers to your everyday porch set-up. You can even repurpose your Christmas tree decorations to make some of these designs. Read on for shopping lists and step by step tutorials for all 23 of these fun Easter porch decor ideas!
1. Colorful DIY Easter Bunny Planter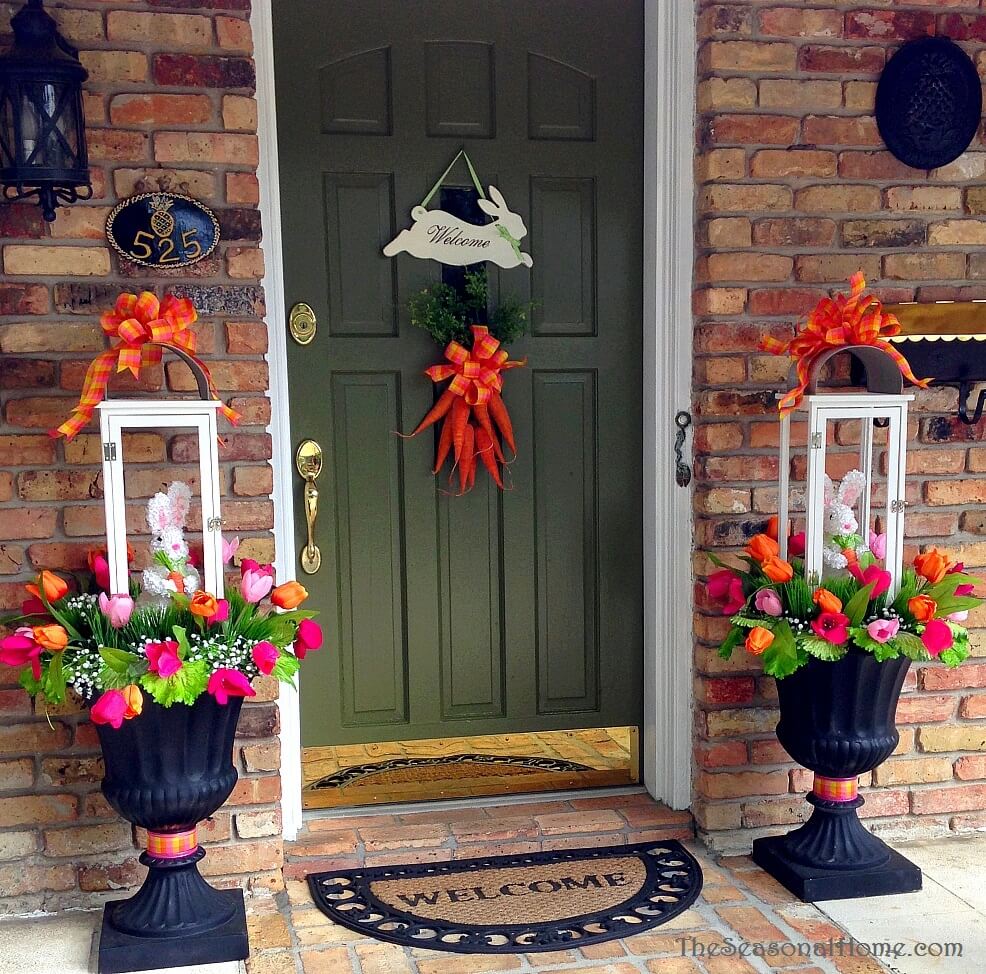 2. Rustic Wooden Bunny Family Decoration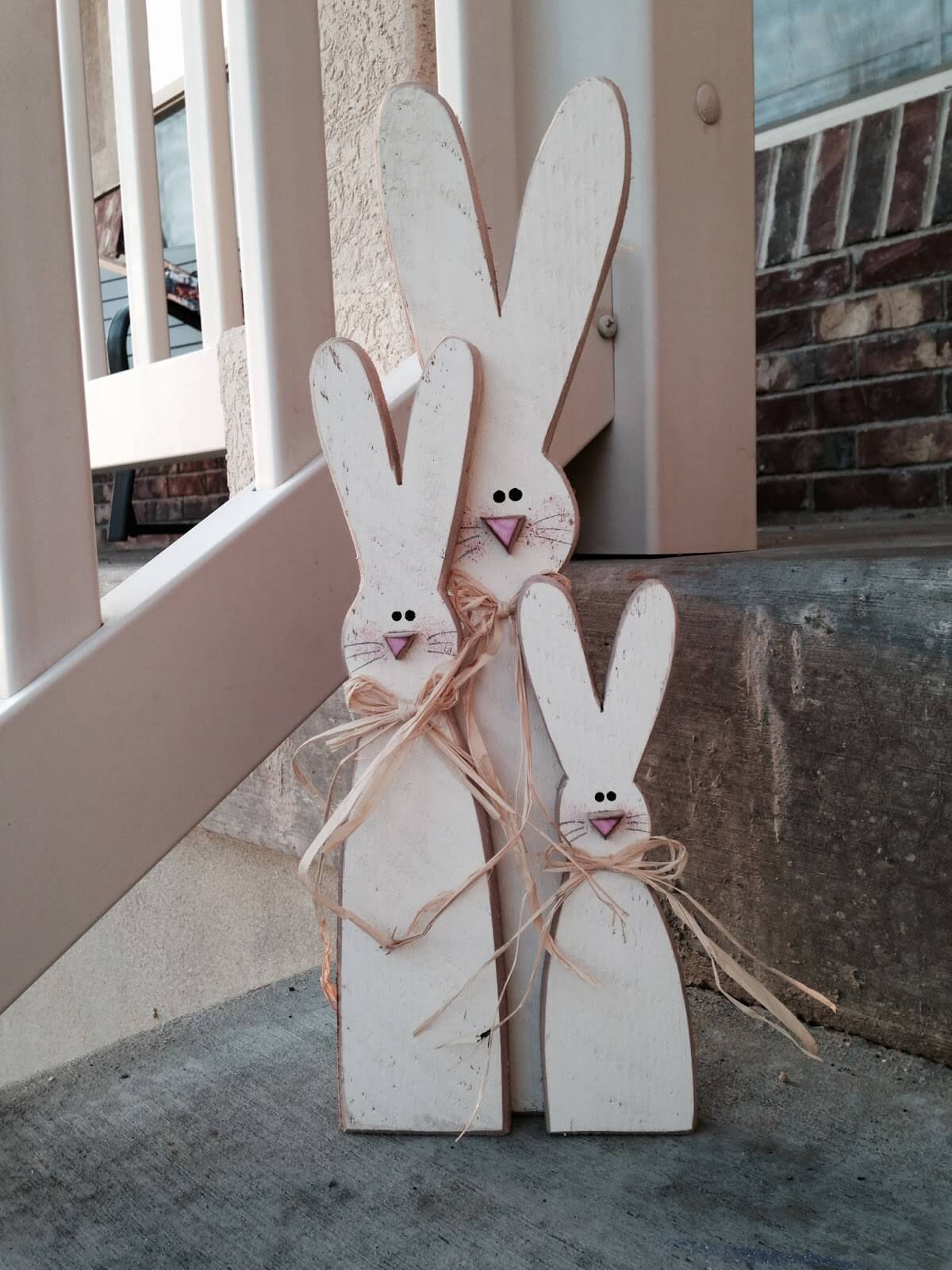 3. DIY Egg Tree Project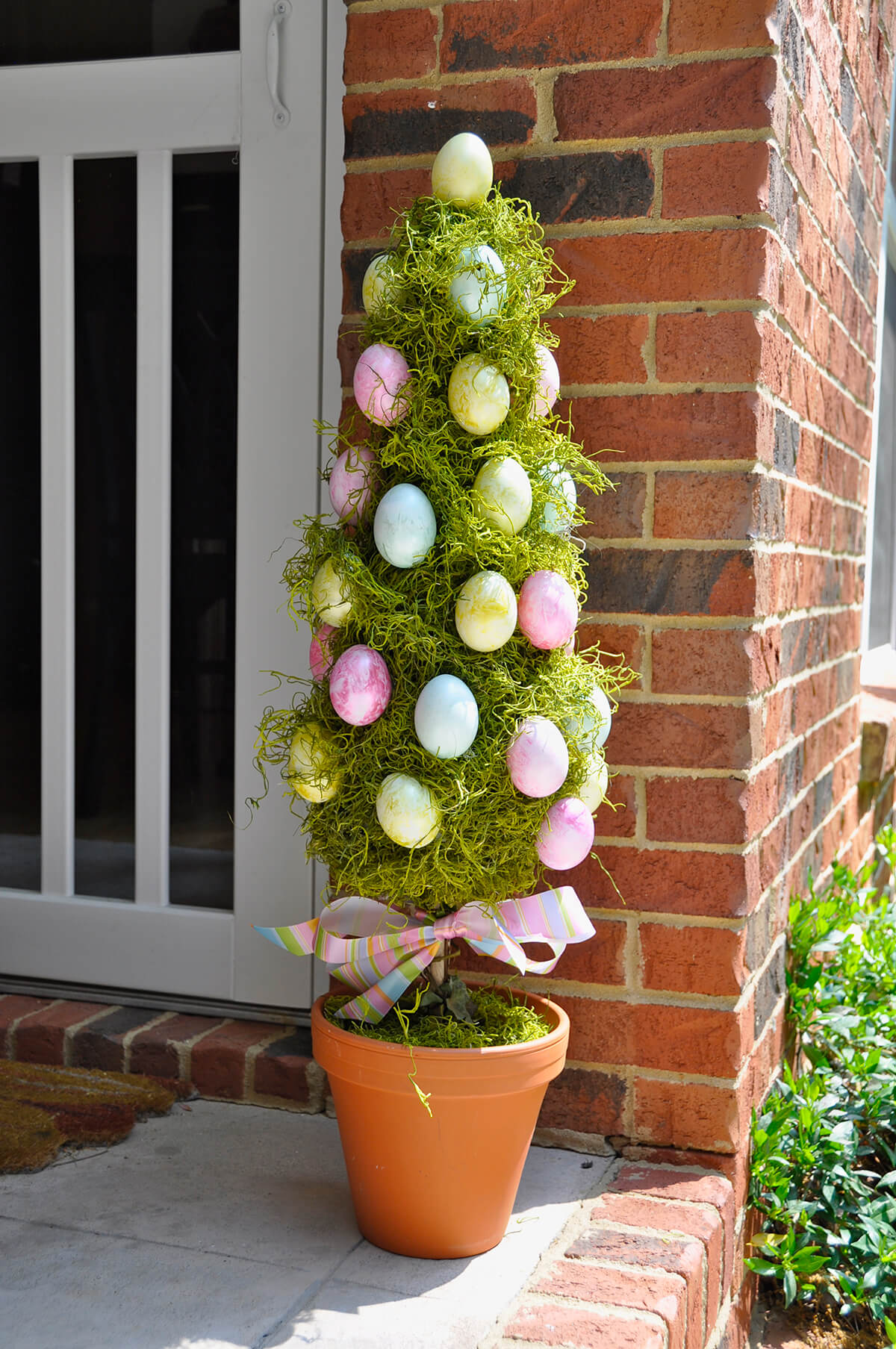 4. Easter Bunny Nest with Eggs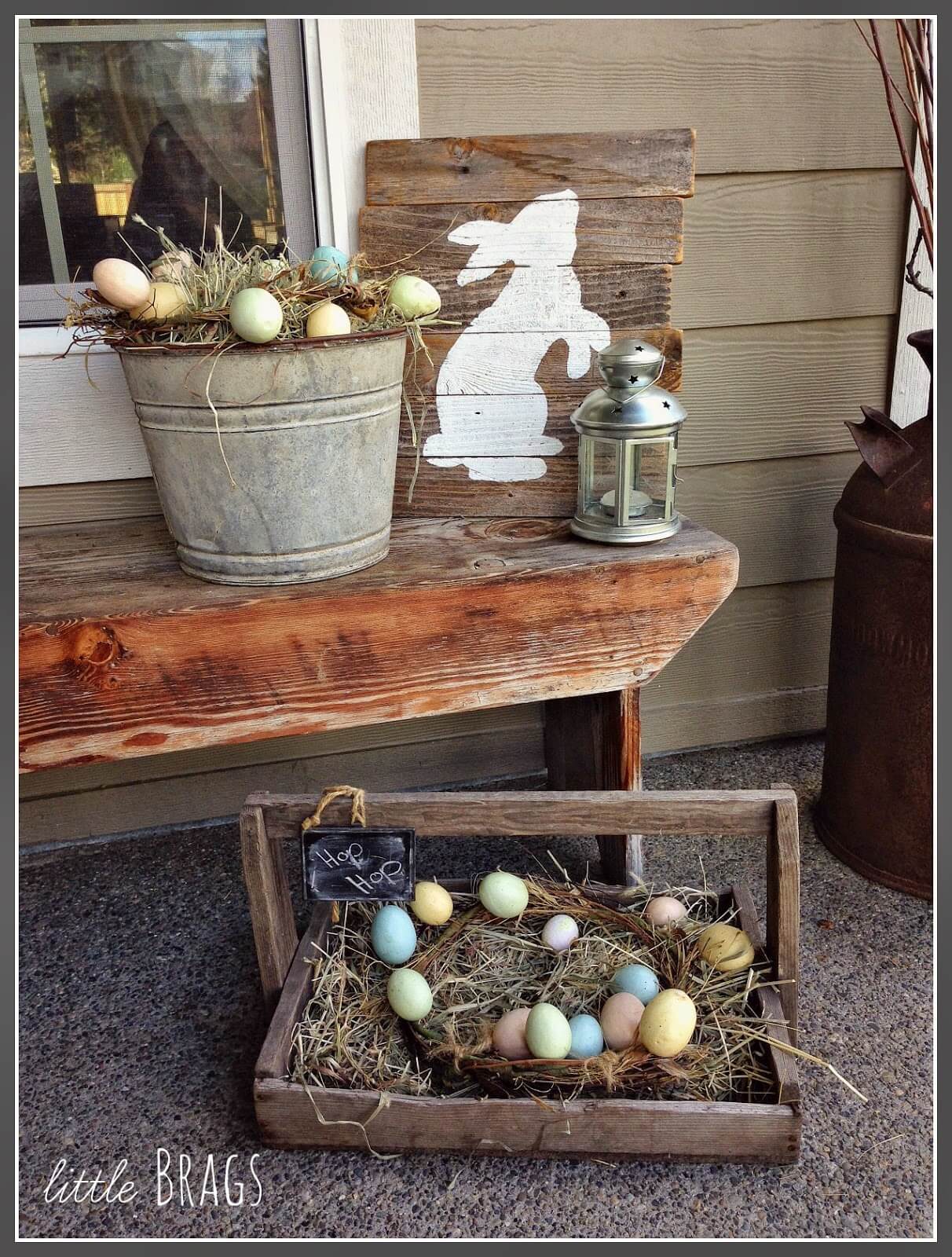 5. Upcycled Framed Chalkboard Spring Art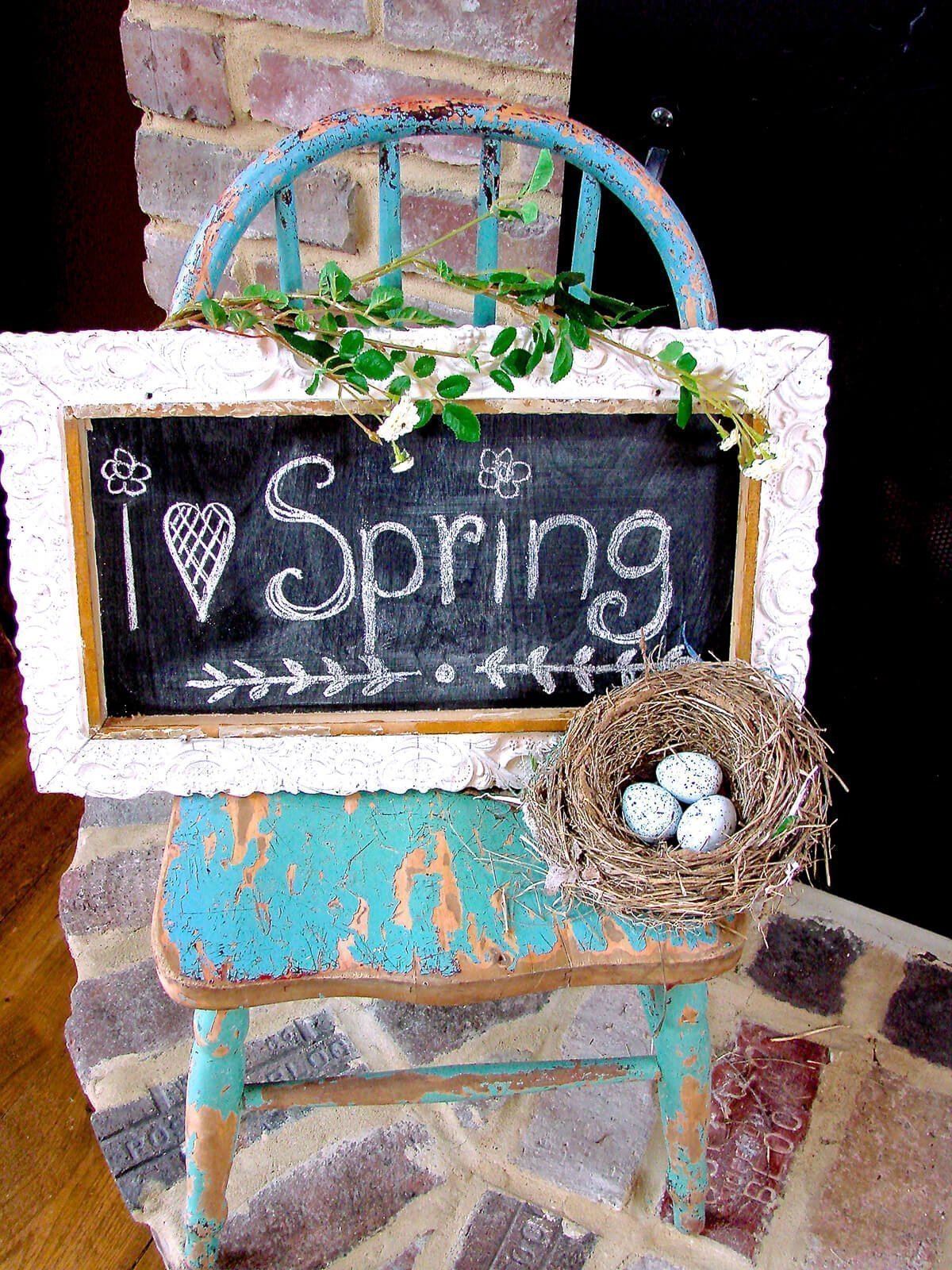 6. Tulip Bunny Porch Decor
7. DIY Cute Spring Banner Tutorial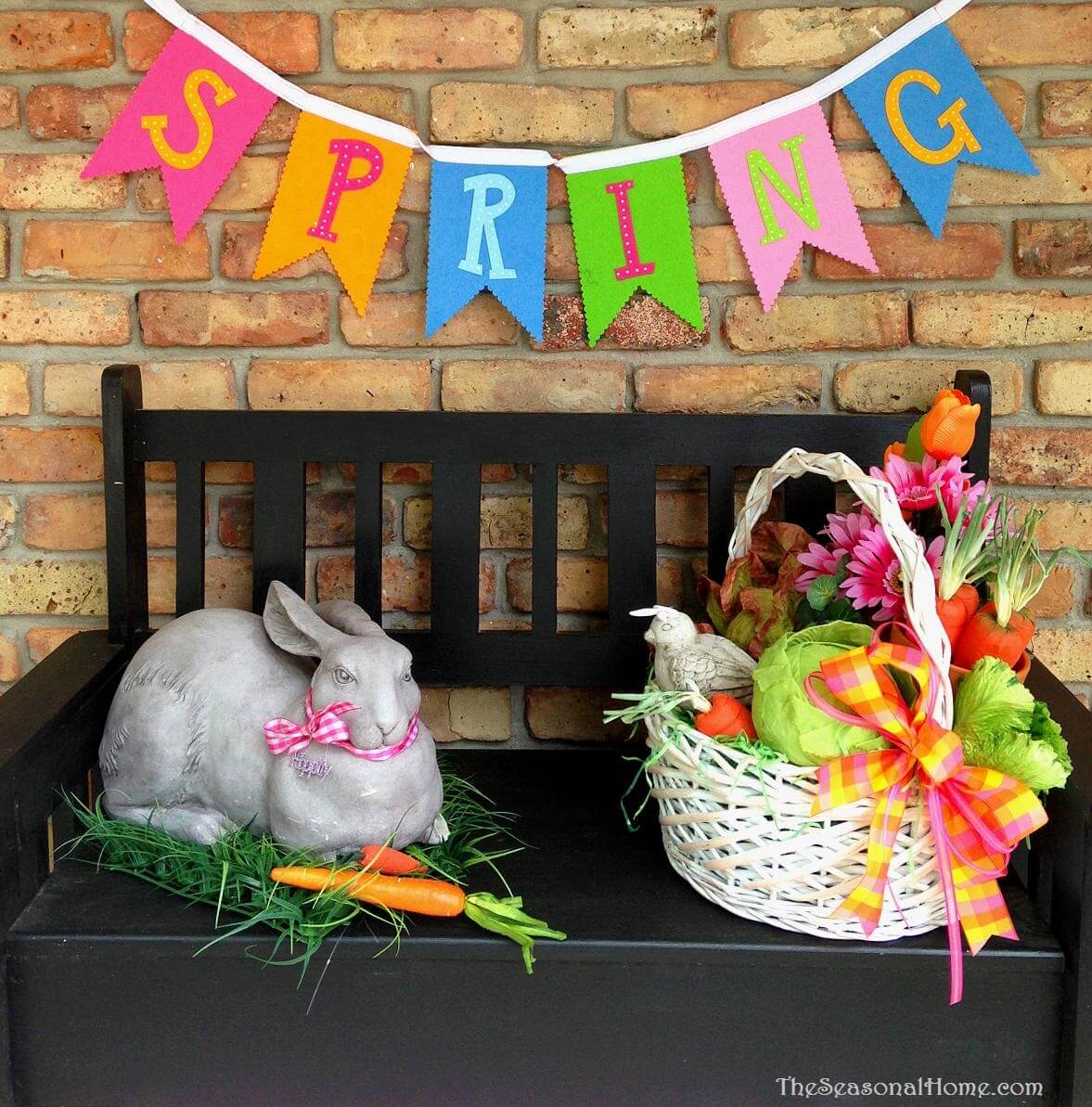 8. Hope Easter Wreath Board Decoration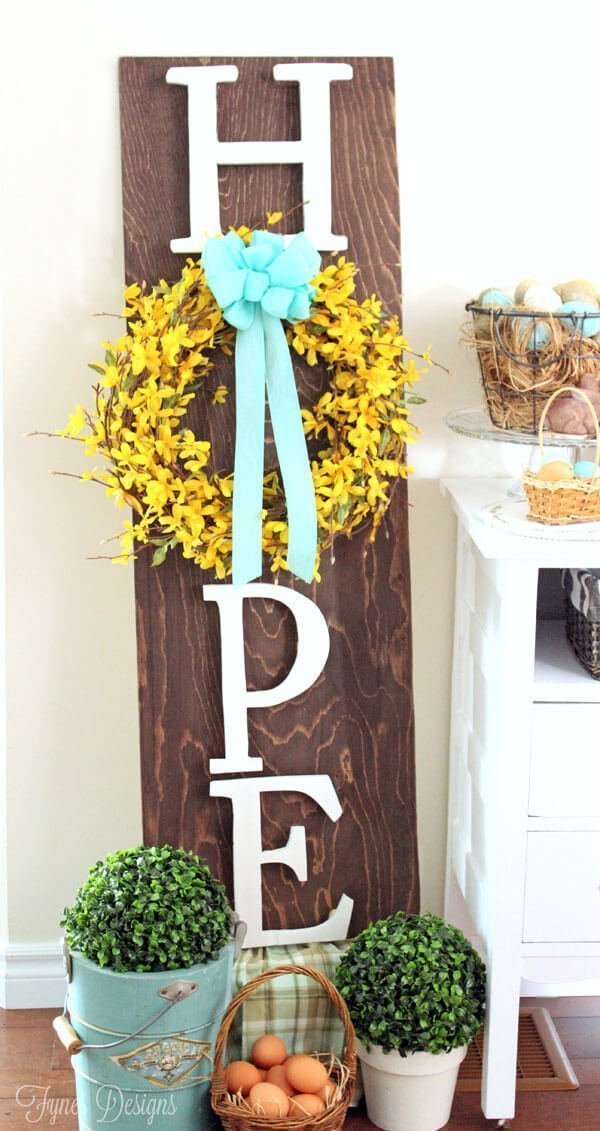 9. Pretty DIY Floral Wreath for Spring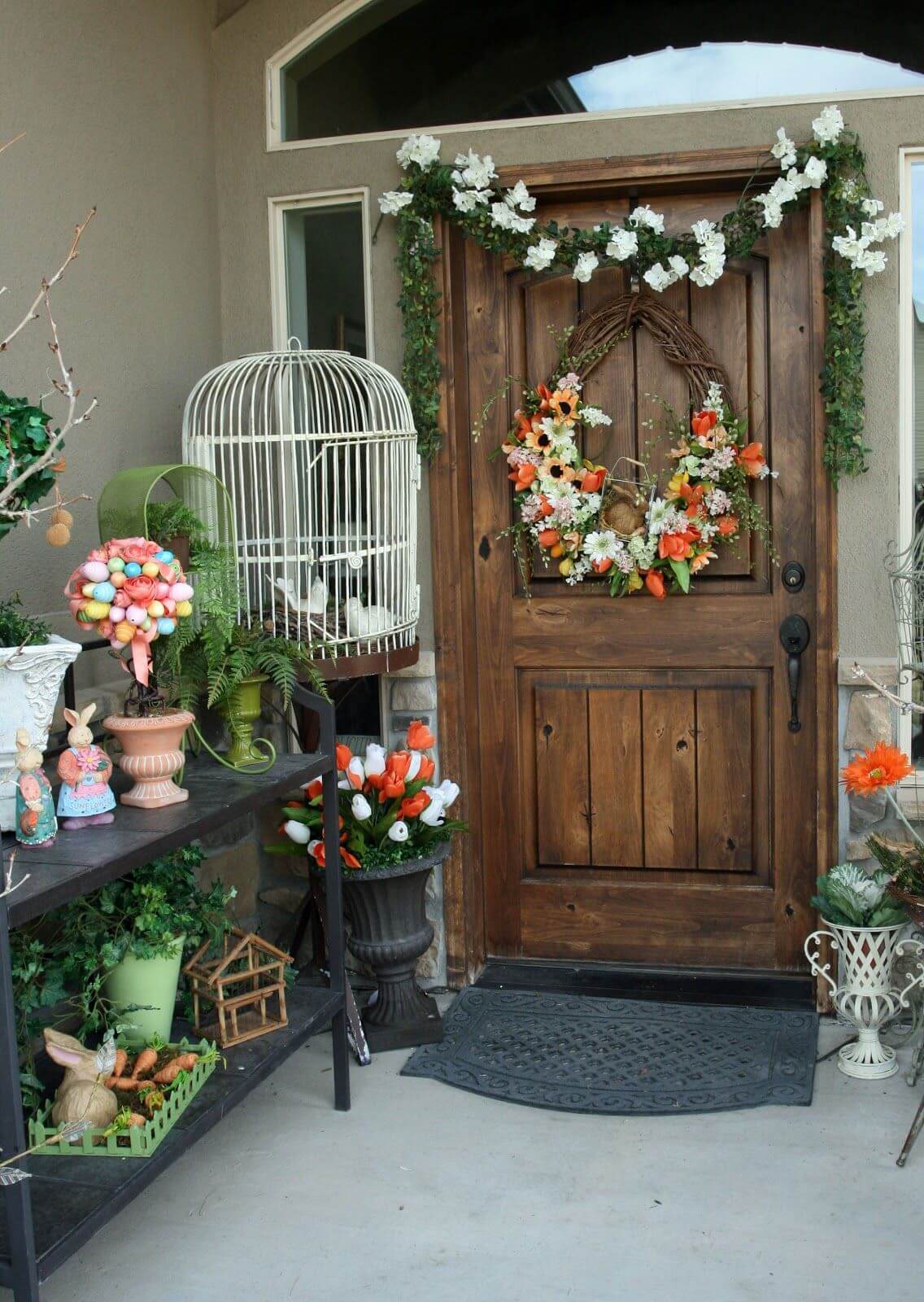 10. Pastel Egg Wreath with Bow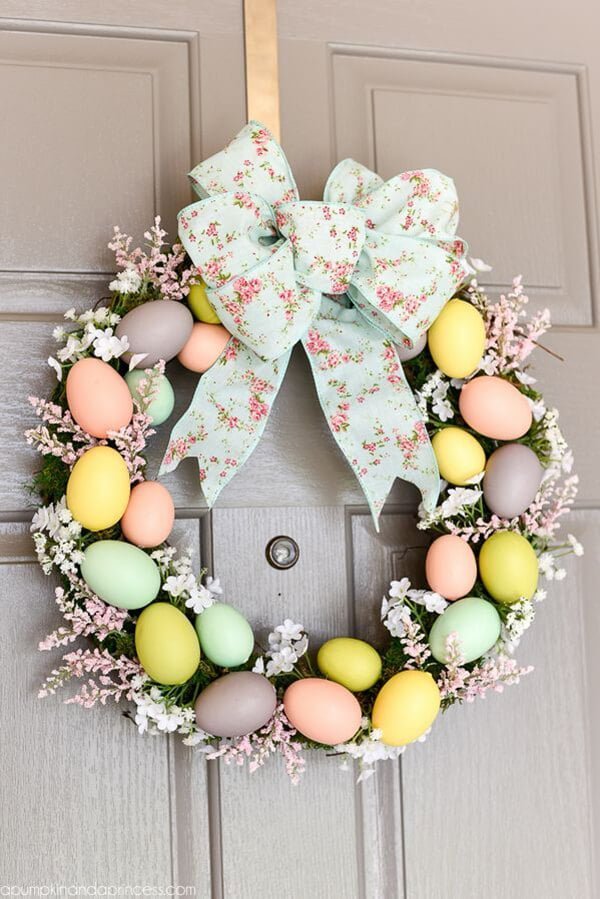 11. Tri-Level Easter Egg Nest Topiary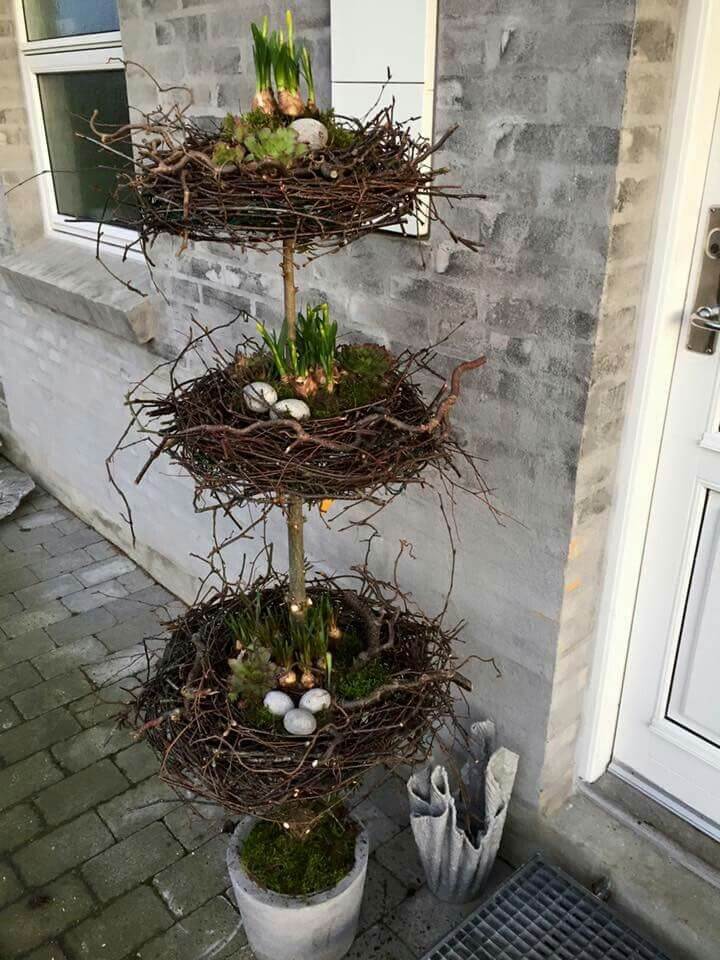 12. Wood Easter Bunny and Chicken Planters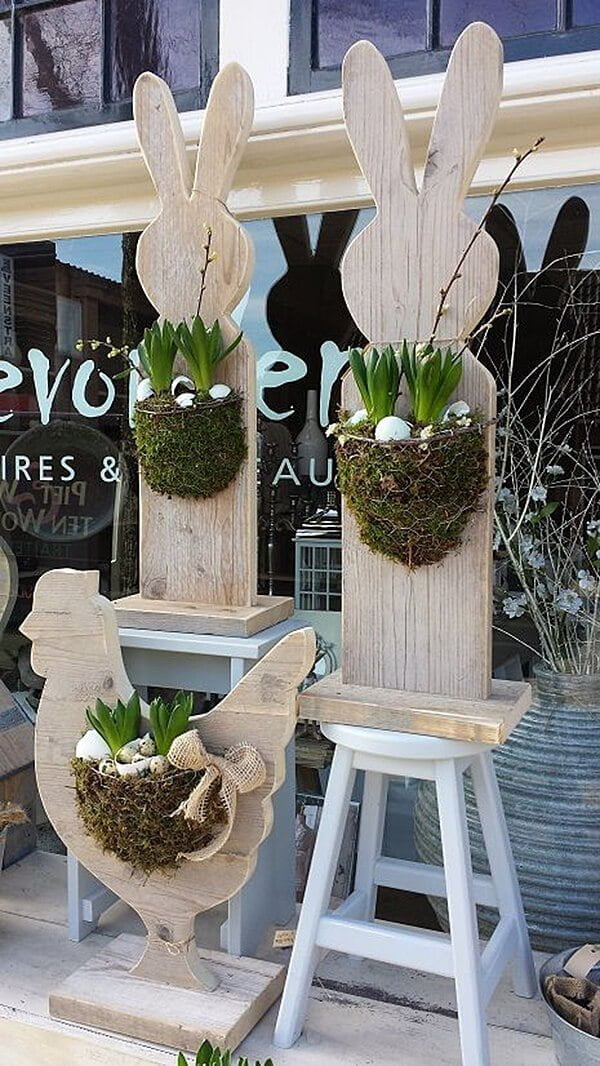 13. Upcycled Metal Bucket Easter Tulip Planter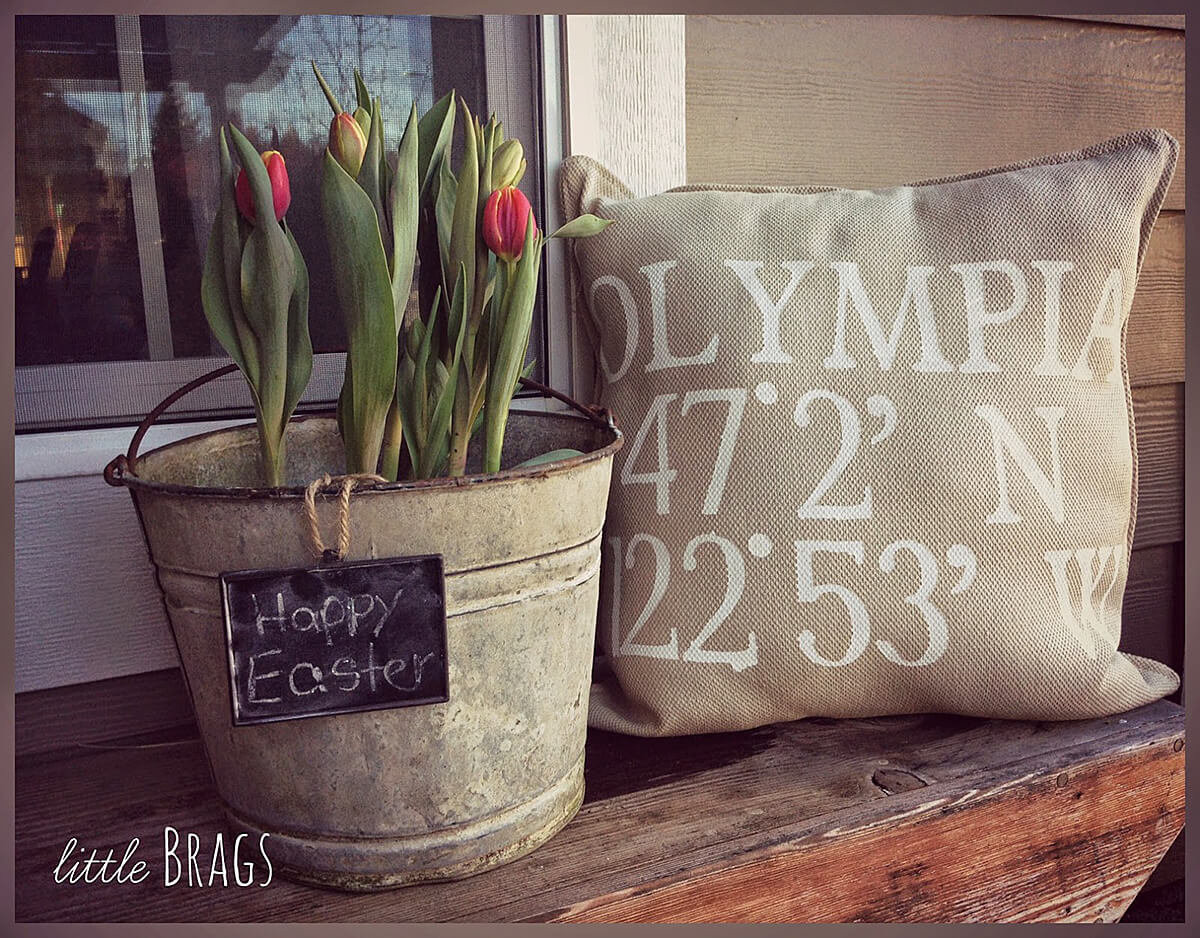 14. Grapevine Basket with Flowers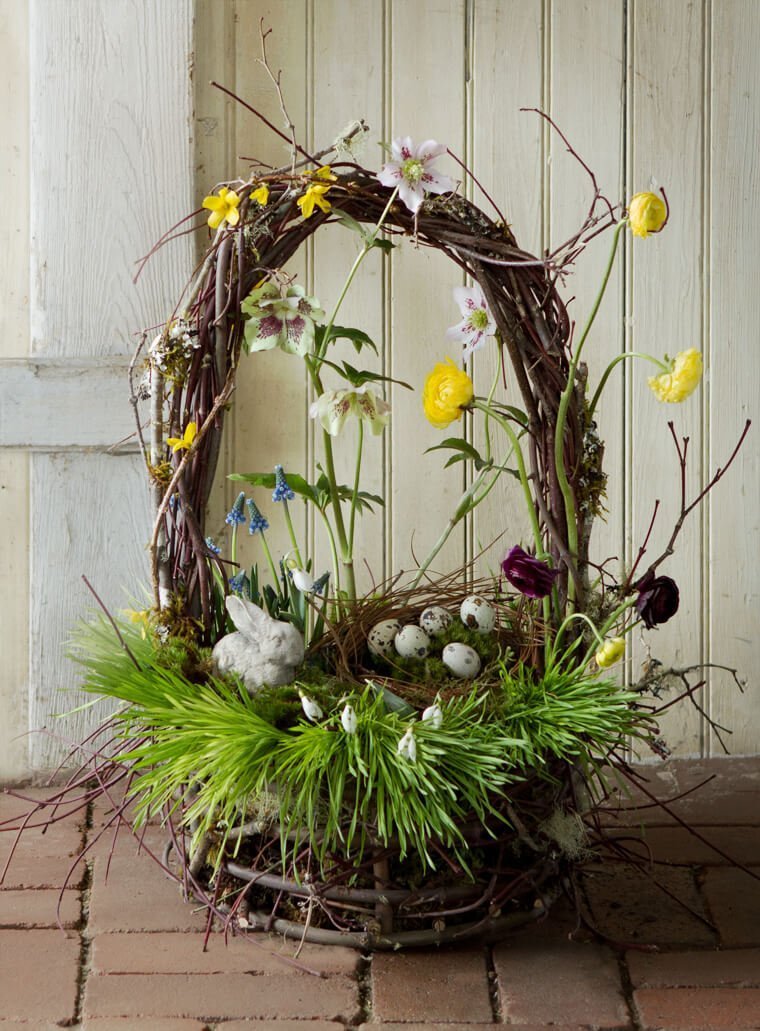 15. Wood Board Bunny Porch Décor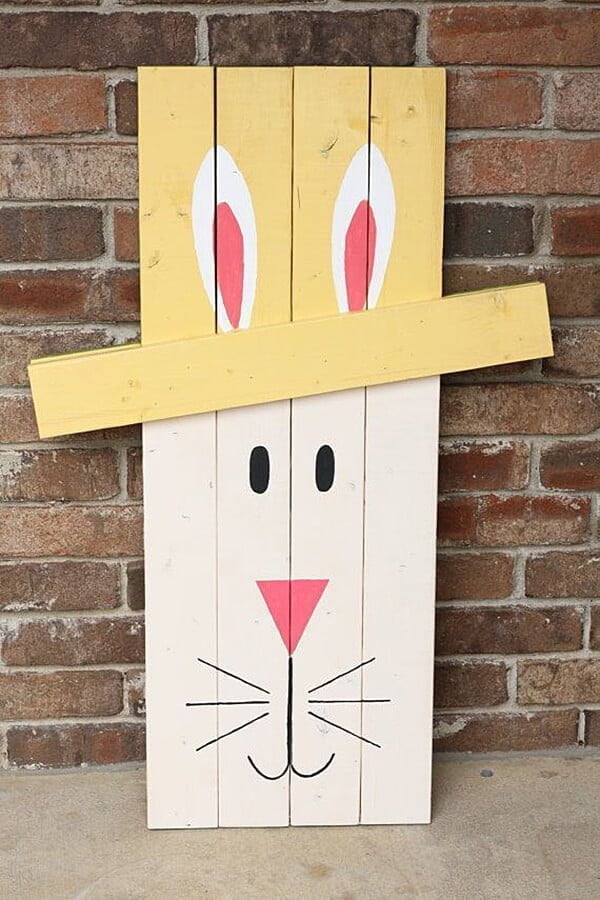 16. Easy Barrel and Easter Basket Porch Decor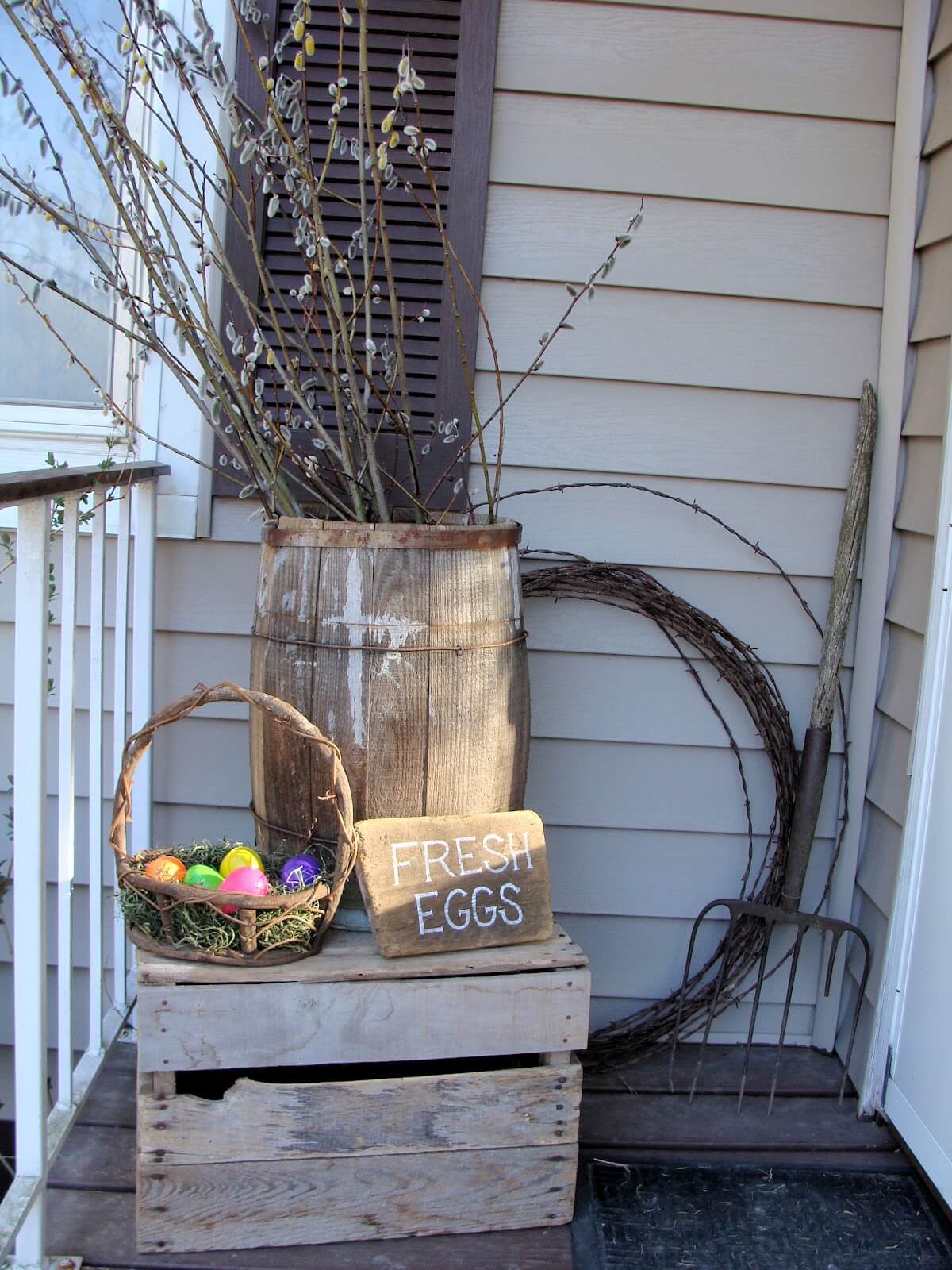 17. Cute Easter Egg, Bunny, and Chick Garland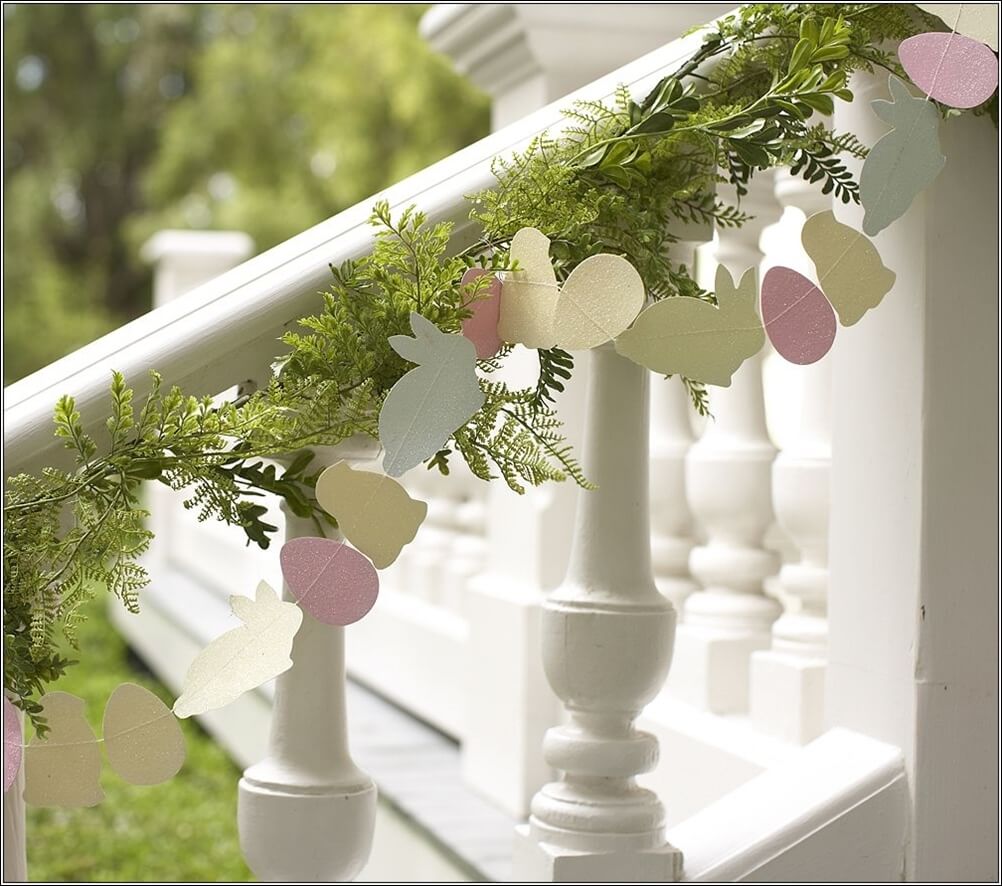 18. Bright Basket Door Decoration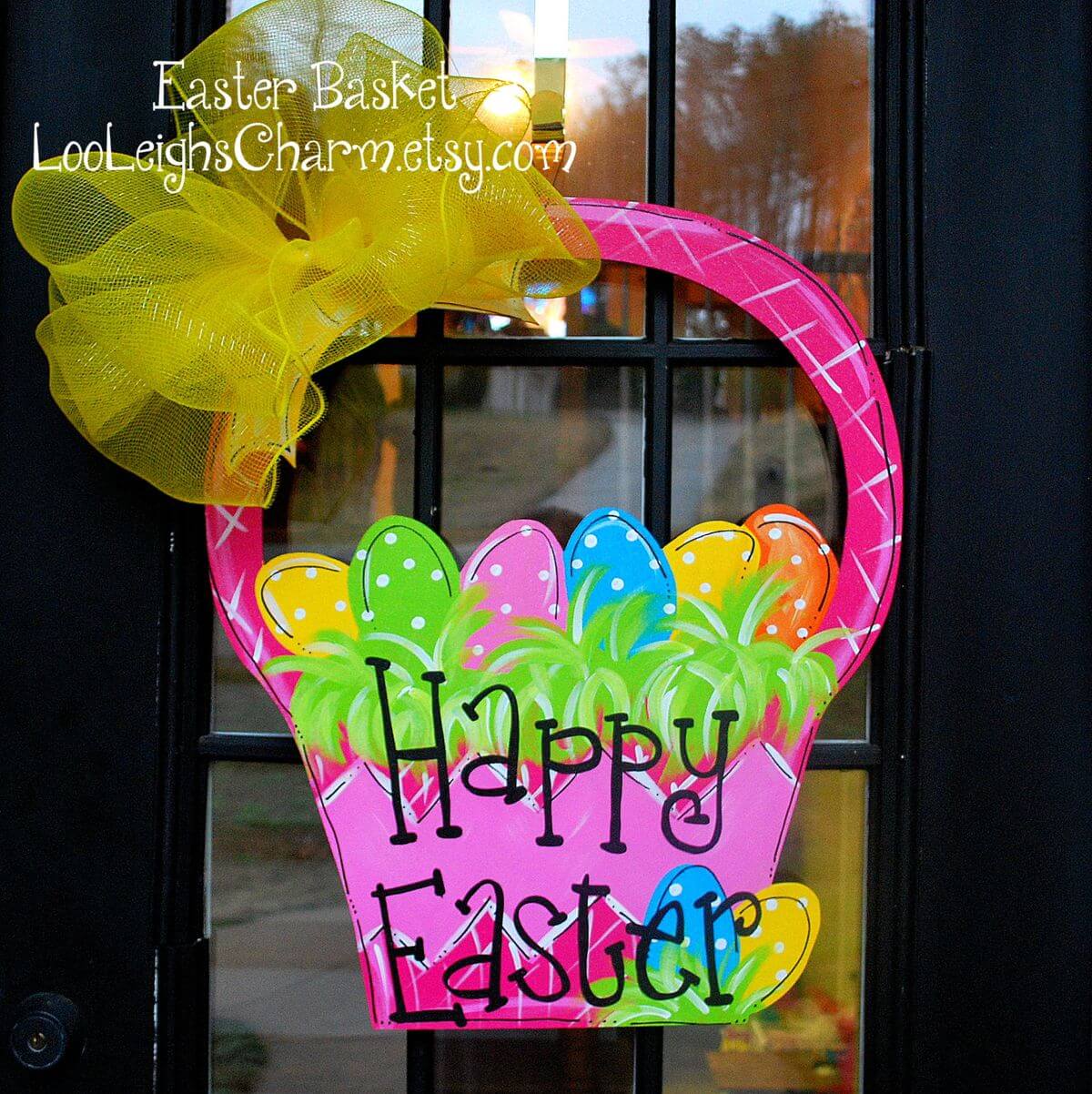 19. Super Simple DIY Easter Egg Tree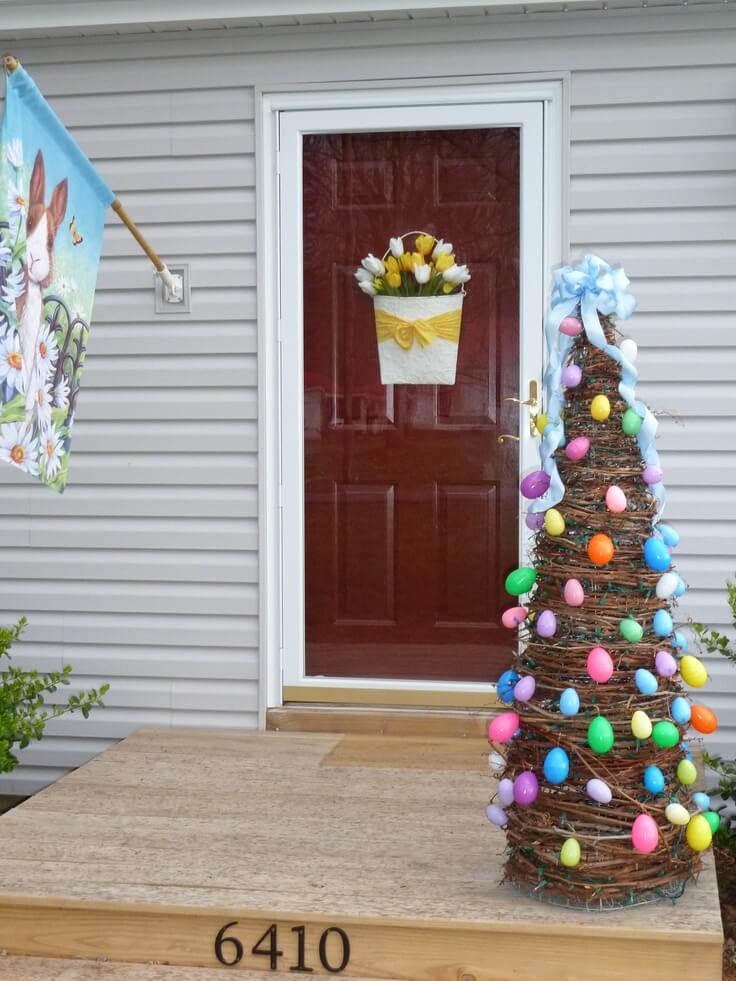 20. Bunny Egg Cart Decoration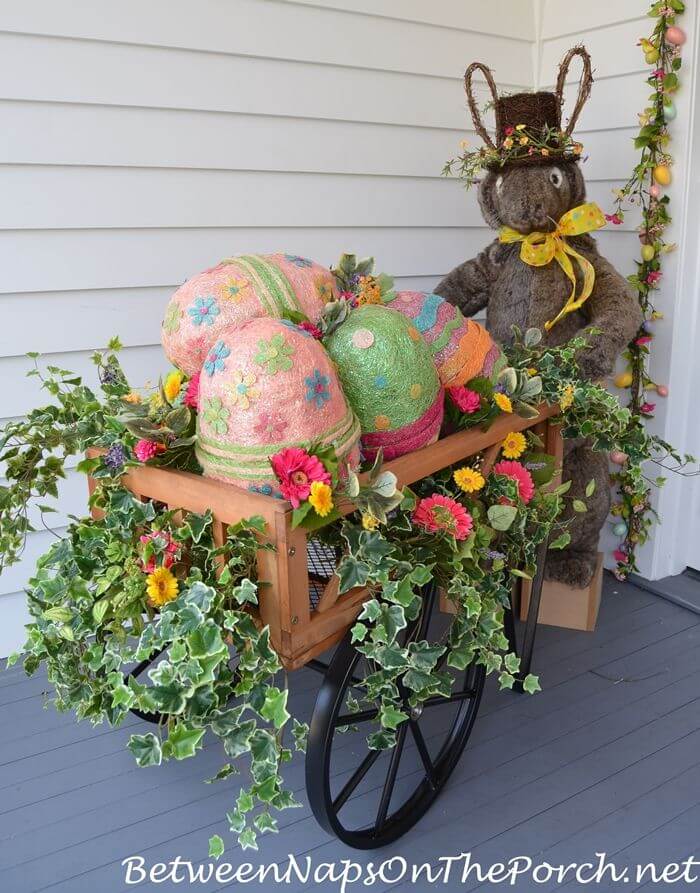 21. Adorable Easter Egg Paper Lanterns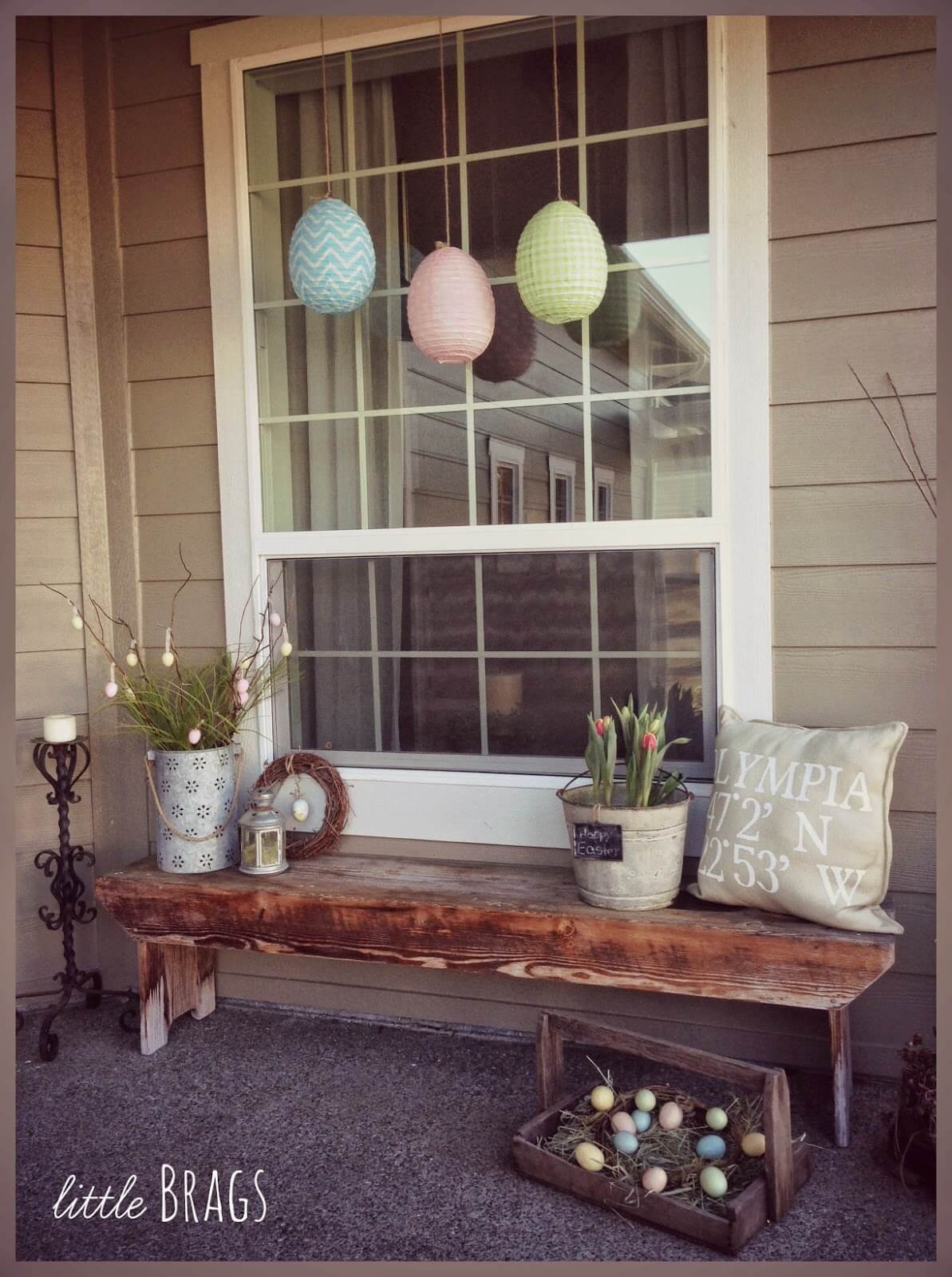 22. Watering Can and Lantern Floral Displays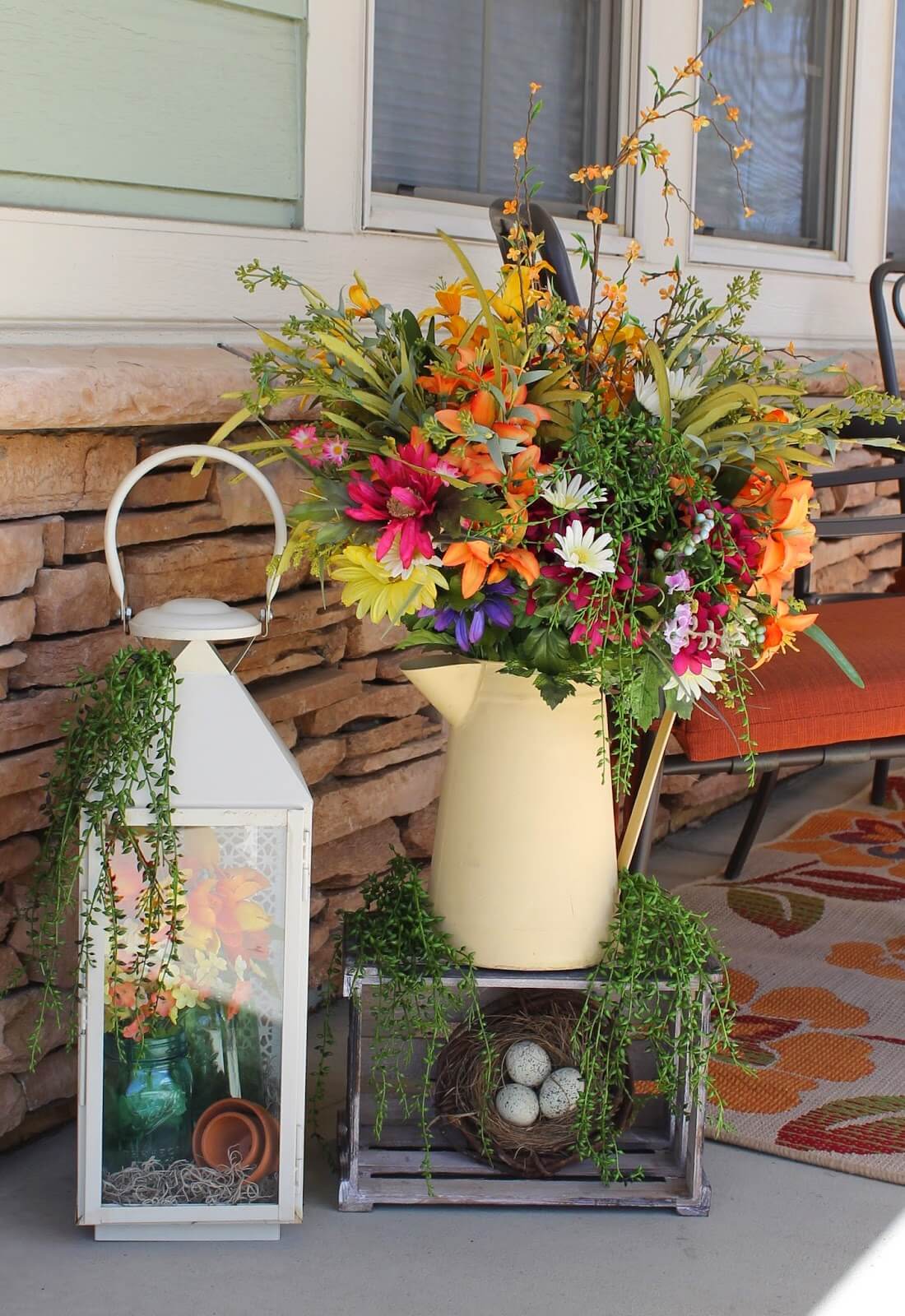 23. Egg Tree with Rustic Burlap Bow