When it comes to the bathroom, there are numerous home improvements that one can implement to improve the efficiency of their home. Etsy is by far one of the best places if you are looking for a bathroom accessory which not only looks impressive but is more often than not, one of a kind. Sellers here tend to have unique products that are hard to find anywhere else, which is why it is also incredibly easy to get one of a kind things that others will undoubtedly be envious of.
32 Unique Accessories that will Give Your Bathroom a Gorgeous Look

Here is a list of thirty-two items that you can use as a bathroom accessory that you should check out if you are looking to revamp your bathroom accessory game and make it look straight out of a home decor magazine.
1. Country Home and Heart Mason Jars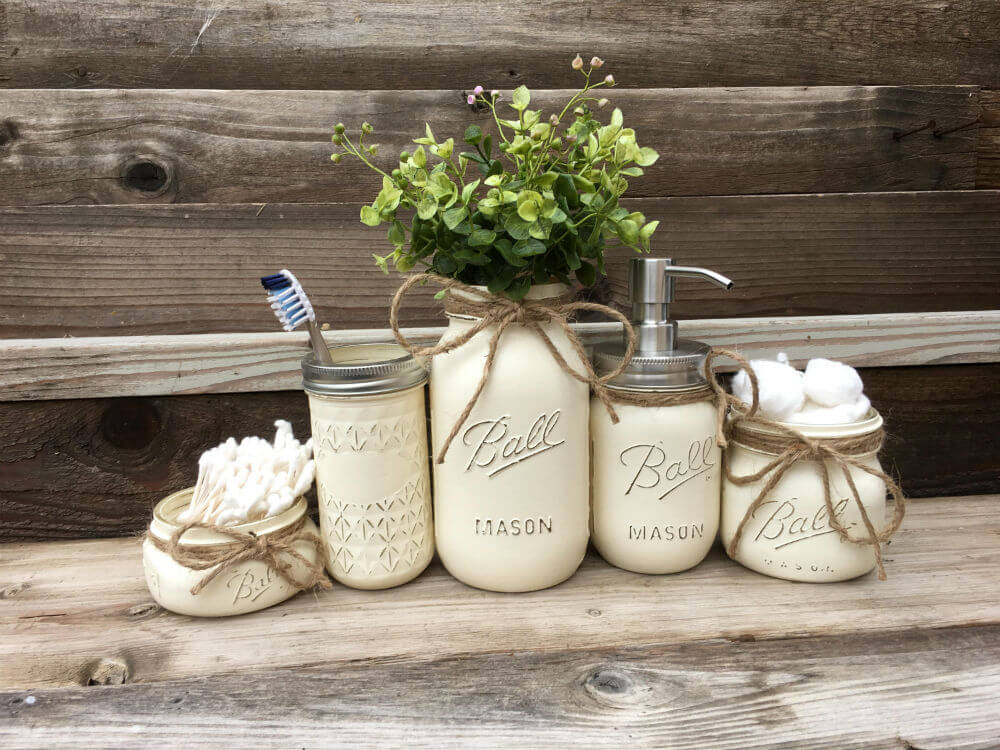 One useful bathroom accessory to have is a cute set of mason jars to be able to store all of your bathroom necessities with absolute ease. This particular set has a unique rustic look to it that can go along with almost any kind of bathroom accessory theme and color combination that one might have. The brilliant thing about mason jars is how versatile their use can be, and you are always sure to find things to keep in them that would otherwise be spread around your bathroom.
2. Catty Corner Market Bathroom Accessory Caddy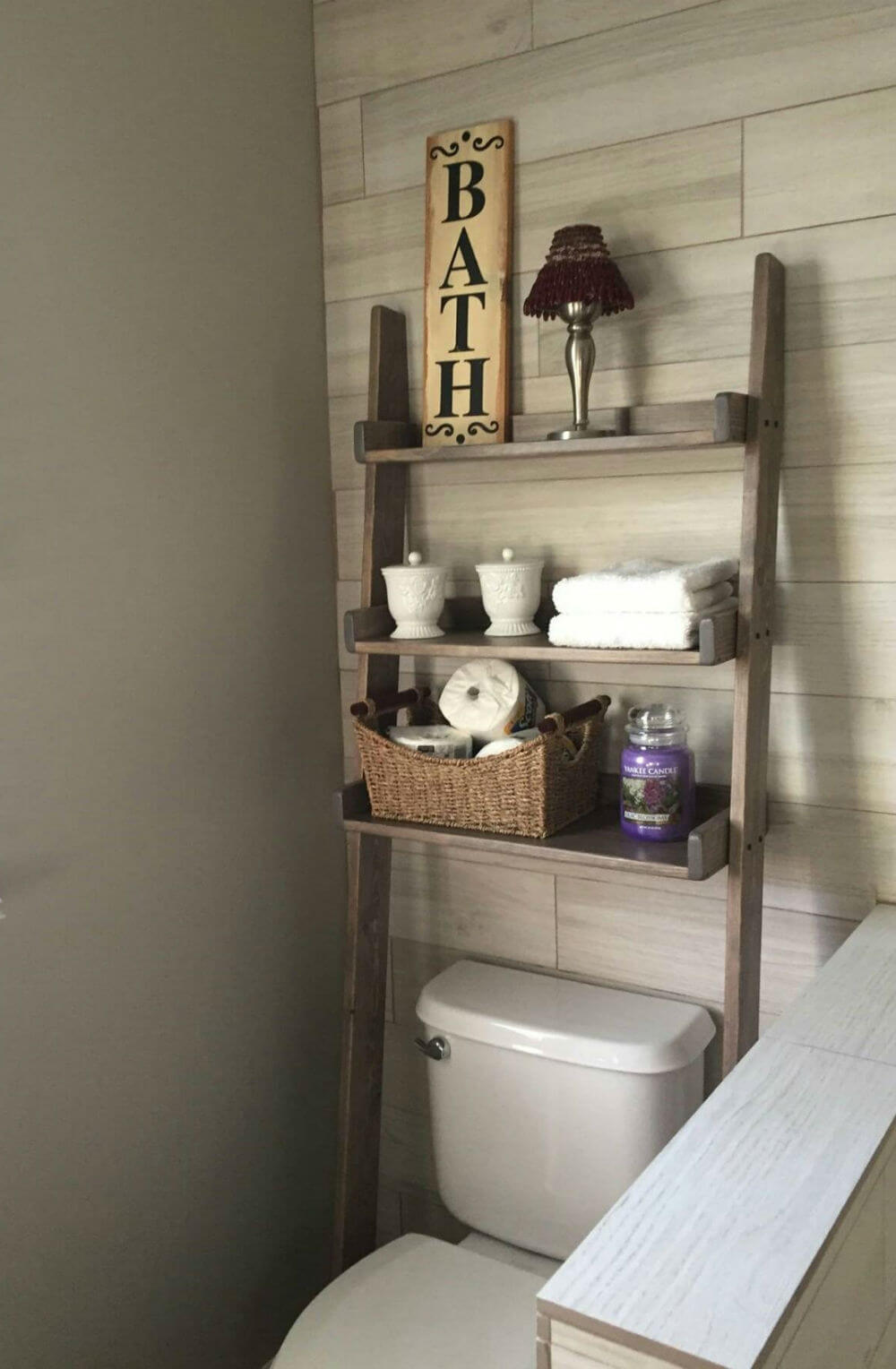 Let's face it, there are always some things at home that you may want to store in your bathroom and having a shower or bathroom caddy to do that is always a better way to keep your bathroom looking neat and clean all the time. This particular ladder-shaped caddy doesn't only look nice but can go along with almost any bathroom theme and decor. A caddy can have multiple uses because of the space that it provides, and something that fits up on your wall won't even take up much space!
3. Country Homemakers Bathroom Sign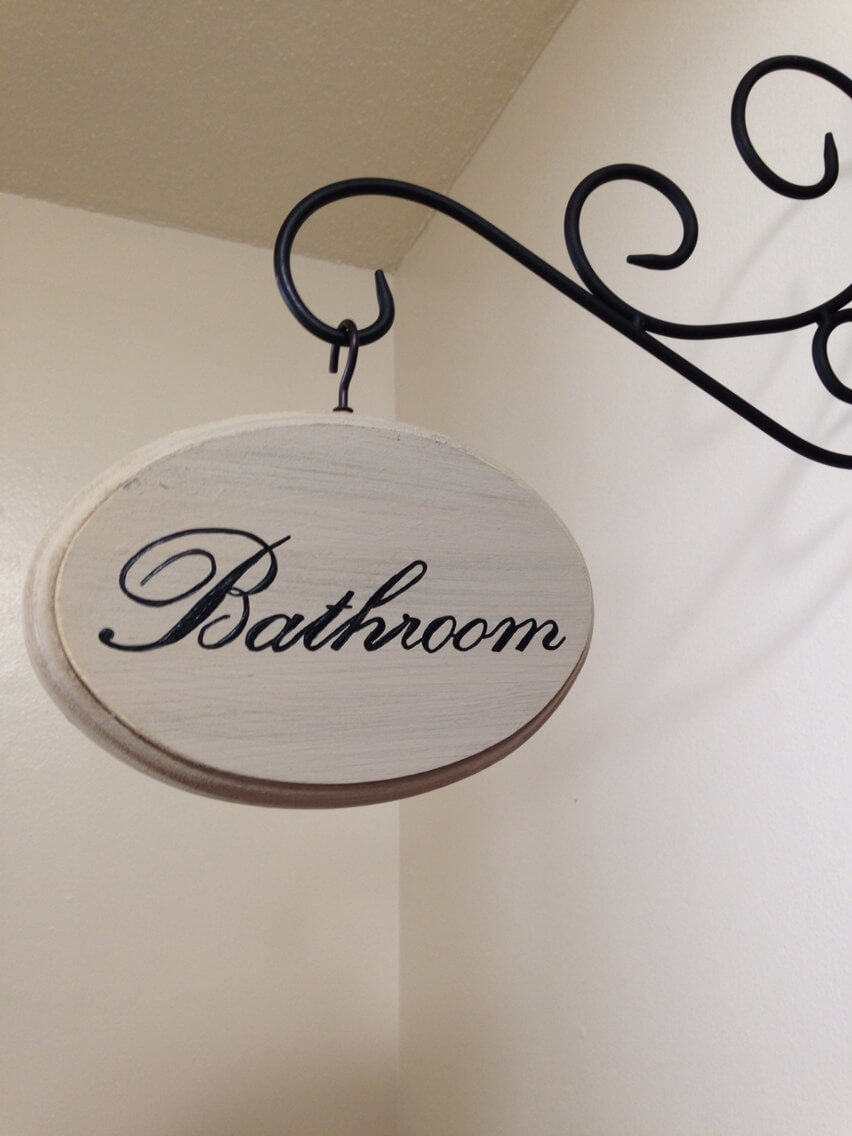 While a sign that says 'bathroom' may seem a little over the top, an olden 1960s style bathroom accessory sign like this is sure to revamp the look of your home or at least the space outside your bathroom. This is also great if you have regular guests over and want them to be able to find the bathroom easily.
4. Reclaimed Wood USA Shelf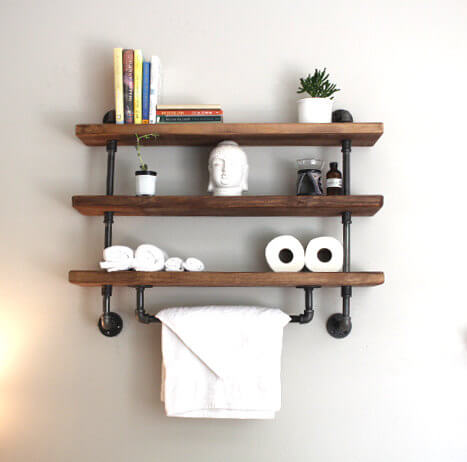 A simple wooden shelf that is propped up on a wall is one of the easiest ways to tidy up your bathroom accessory game and make this space seem clutter free. This industrial design shelf is great to keep towels, bathrobes or any kind of utilities that one would need. It can also be placed on any wall of your bathroom and still look good.
5. Splish Splash Bathroom Decor Sign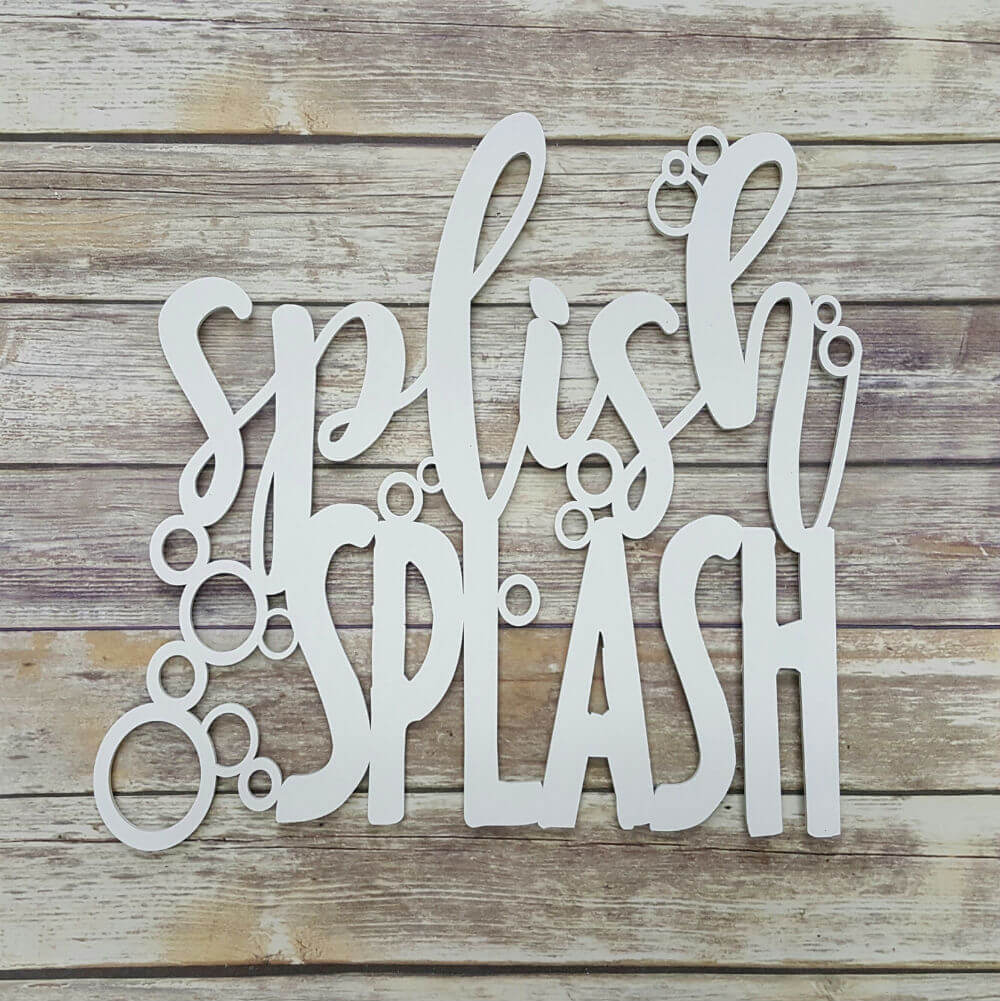 If you have a plain wall in your bathroom and want to spice it up just a bit, adding a wall decal is the perfect way to do so. This particular product can look good on any wall that isn't white, and offers a unique and fun way to make your bathroom look nicer.
6. Ragged Home Toilet Roll Storage Basket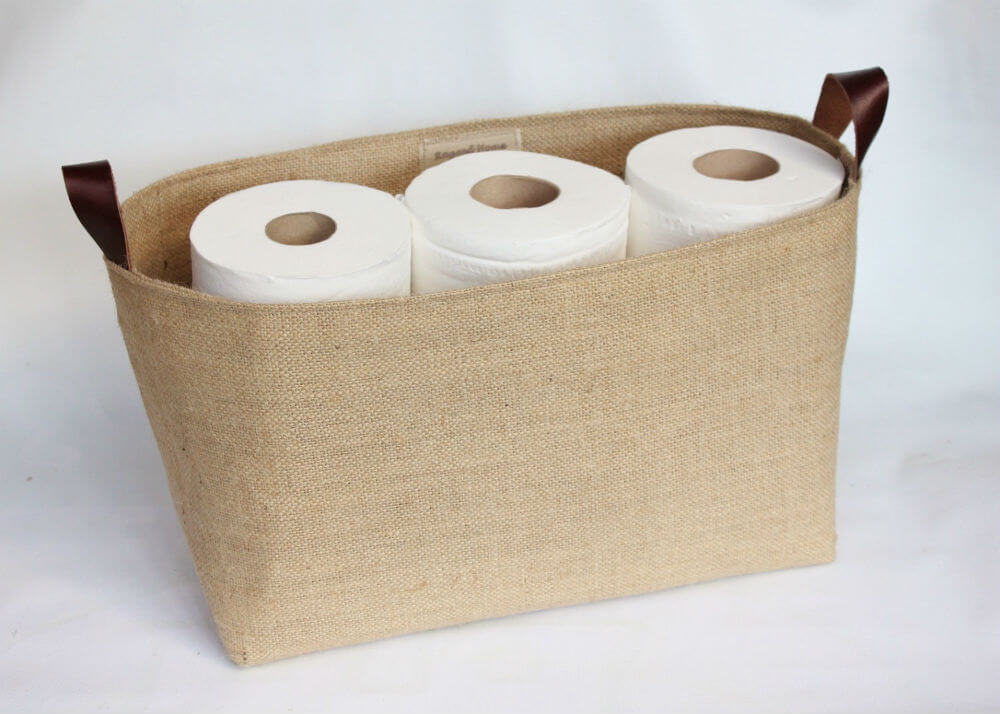 Running out of toilet paper is never a pleasant feeling, and having something to store more rolls in can be a huge lifesaver in your bathroom. This basket is not only efficient but also looks pleasing to the eye, thereby getting rid of any ugly eyesores that might be around your bathroom.
7. Red Roan Sings Wall Hooks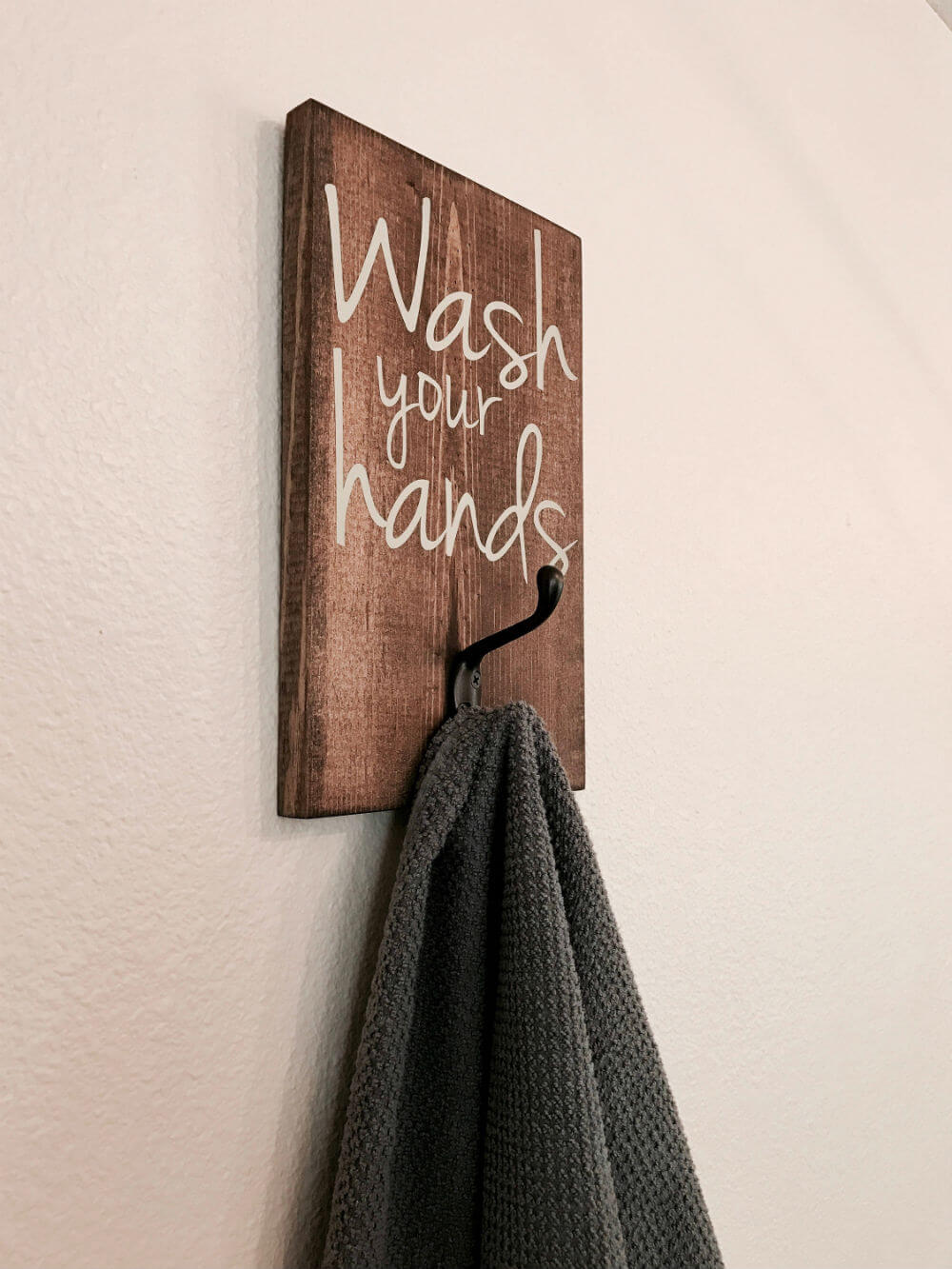 Almost every bathroom is bound to have some or the other kind of towel hooks to hang your things, which is why this one from Red Road Signs is a brilliant take on wall hooks, just with a little twist. This particular product is sleek and looks nice enough to go with any bathroom accessory decor.
8. Hand Crafted Hanging Shelves
Hanging shelves are a great way to bring in some amount of storage without making the bathroom look too clunky and disorganized. These hanging shelves are also a great addition if you want to keep just a few things without having to worry about it looking too messy.
9. Industrial Bathroom Toilet Paper Holder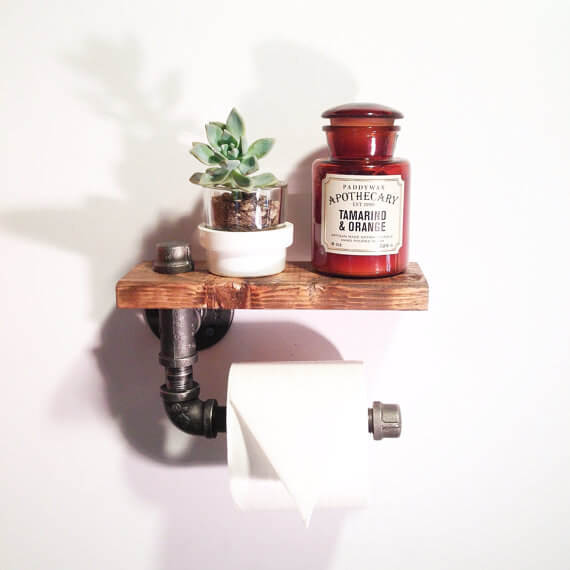 Industrial themed bathroom decor is in this season, and nothing can say that better than this toilet paper holder from Edison. If you want a small accent within your bathroom and are wondering what would help you do that, this is the product that you want.
10. Tin Barn Creations Towel Rack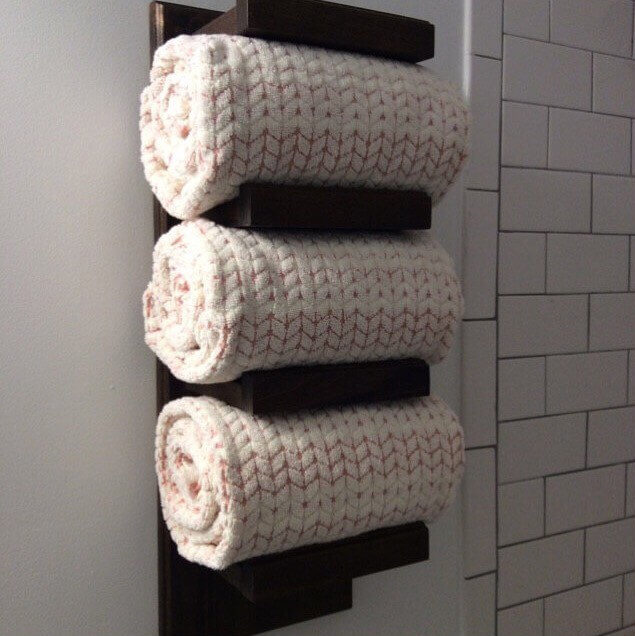 A towel rack is a brilliant way to store your linen, and this particular one from Tin Barn Creations is going to steal the show in your bathroom. The rack can store up to three rolled up towels at a time, or even more if you want to.
11. Tic Tac Toe Toilet Paper Rack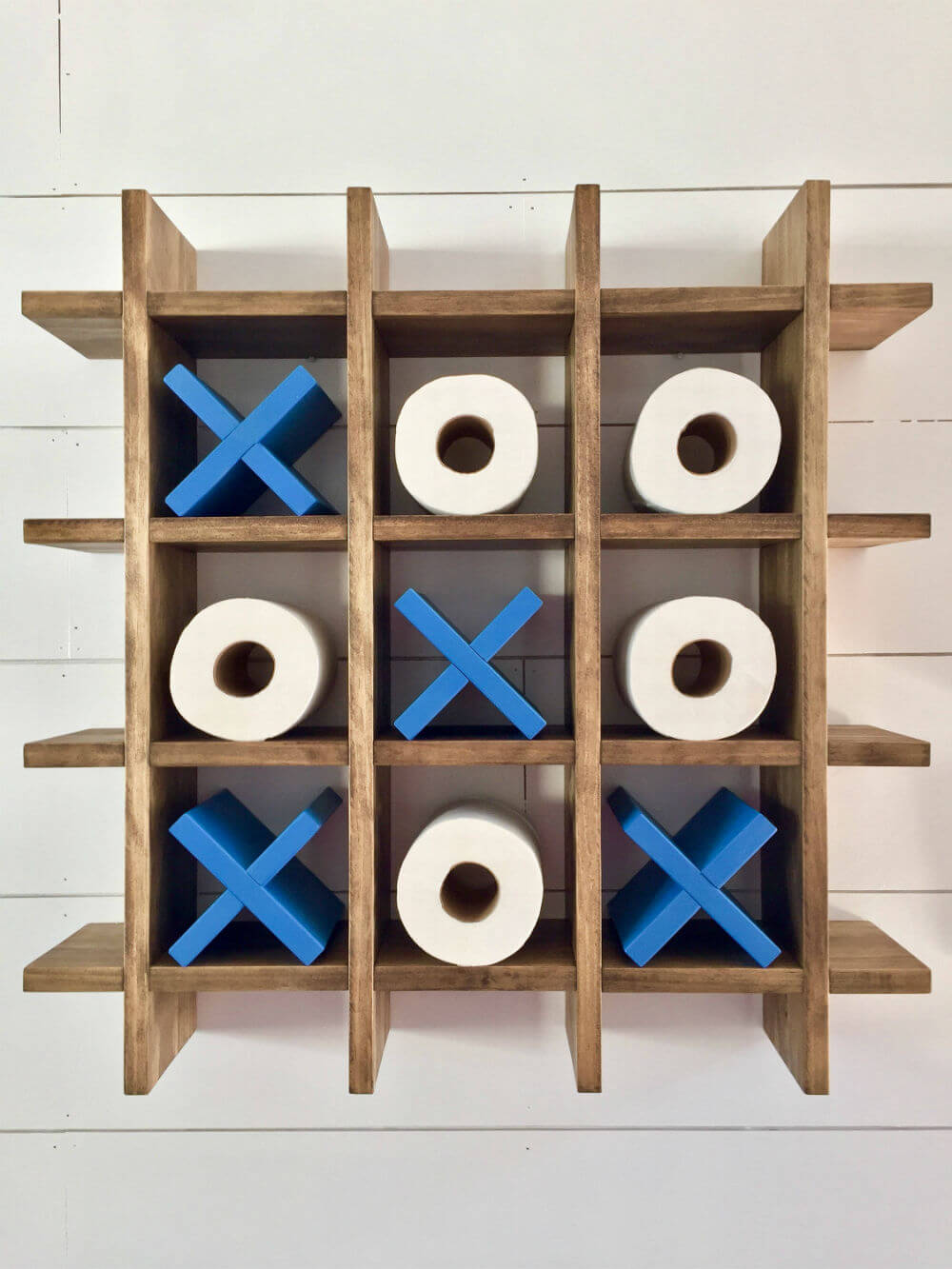 If you are looking out for something that looks fun and interactive, consider getting a tic tac toe toilet paper rack that will make your regular toilet paper look like something fun in your bathroom. This wall shelf can also be used for storing any other kind of bathroom accessory that you would need.
12. Lightroom Espresso Mirror Frame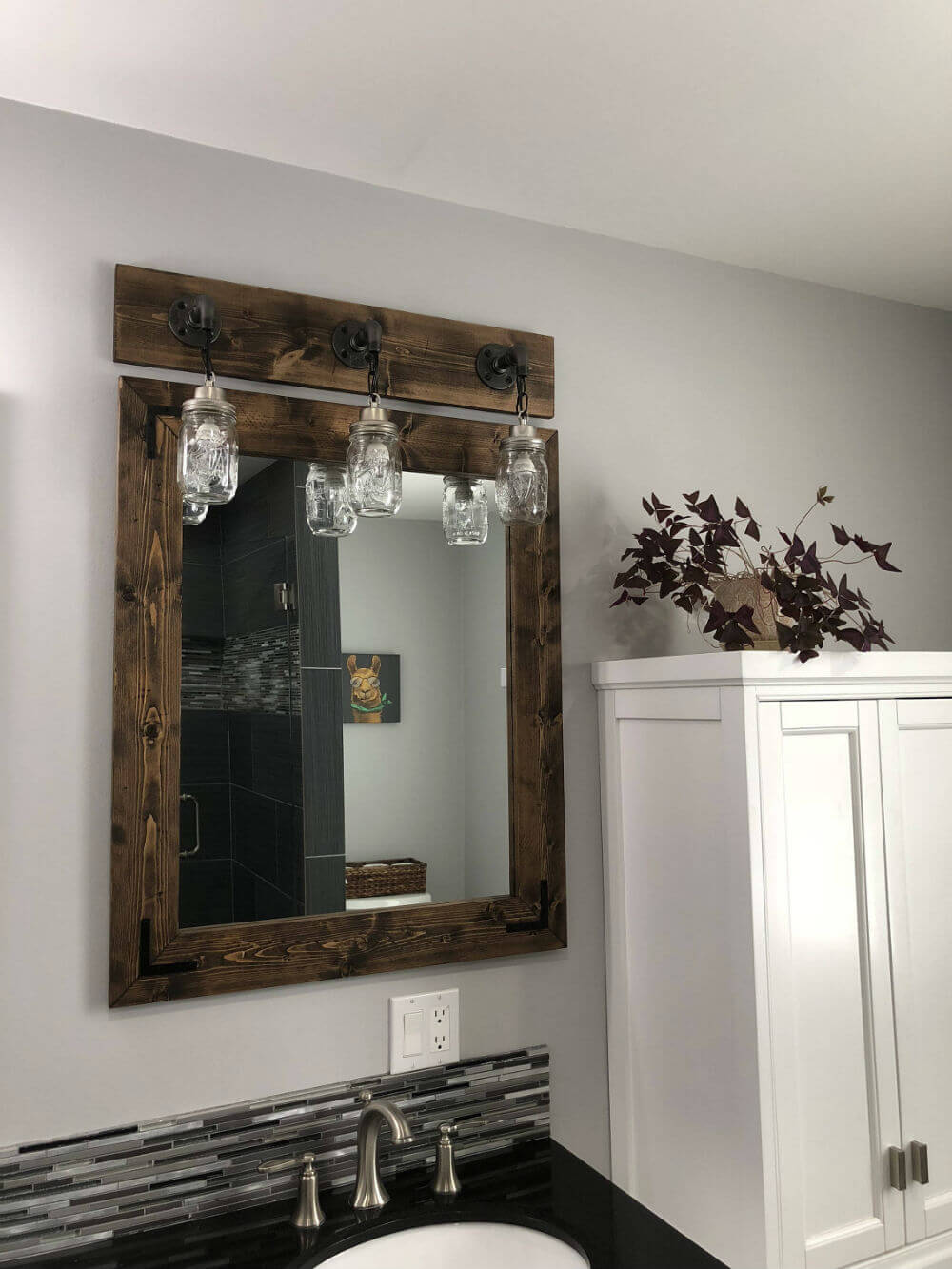 A good mirror or frame can help take your bathroom up a notch significantly, and give you something that truly looks like it is out of a home decor magazine. This particular product is one of those things that can work brilliantly to bring out a bathroom in a positive way.
13. ReLoved Lumber The Bathroom Collection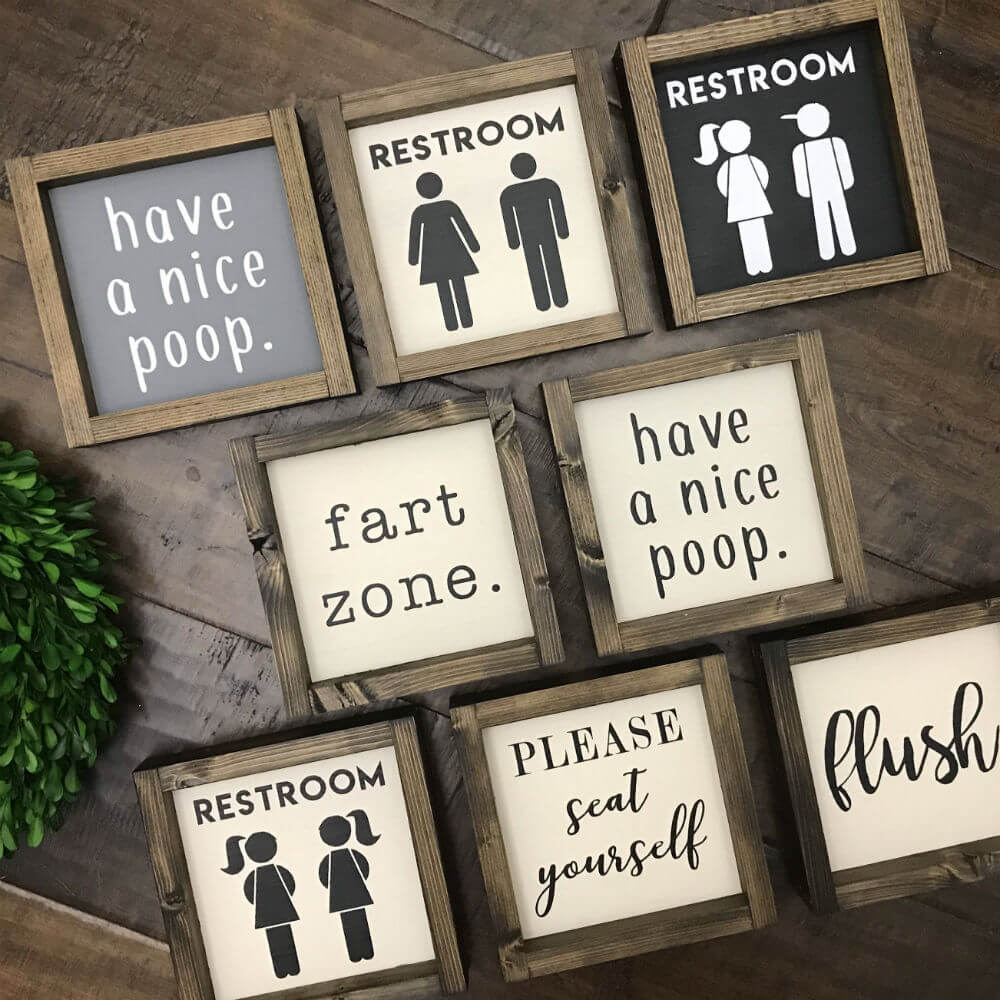 Who said that your bathroom always needs to be serious and serene? Sometimes, your bathroom could use a bit of humor in it, and these brilliant frames are not only funny but look incredibly lovely in any bathroom.
14. A and B DesignStudio Spare Roll Holder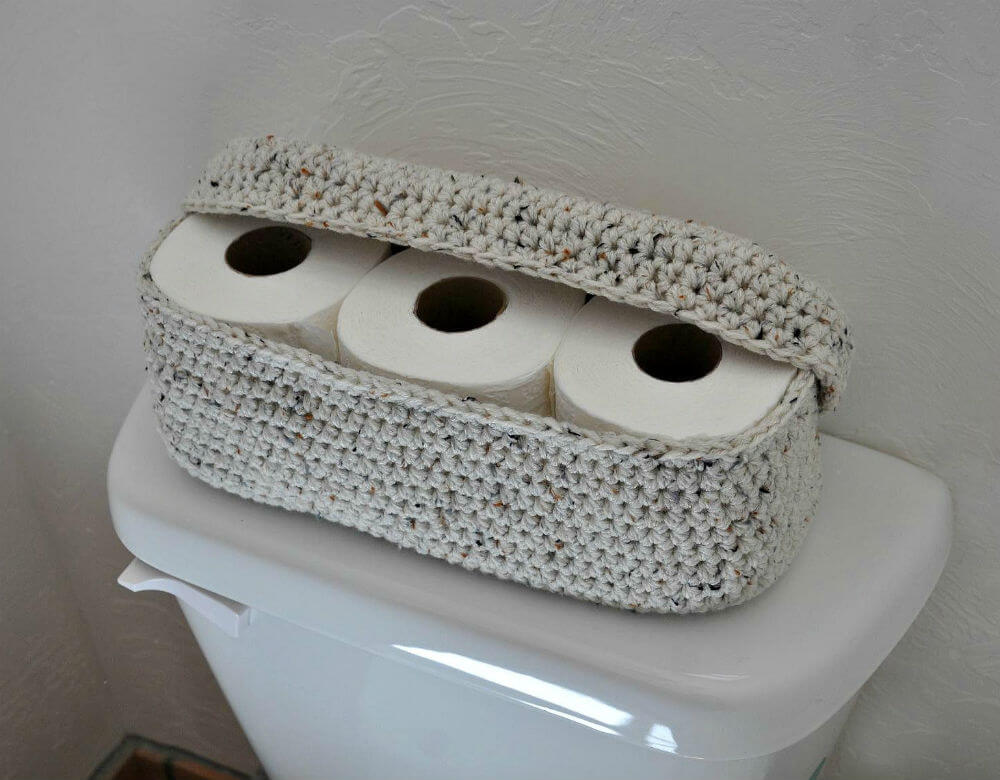 Tissue Holders are one of the most useful accessories that you can have in your bathroom, and this particular tissue basket is just as nice looking as one would want something like this to be. Knitted by hand, this is one spare roll holder that you will be glad you invested in.
15. Find Your Countryside Nautical Signs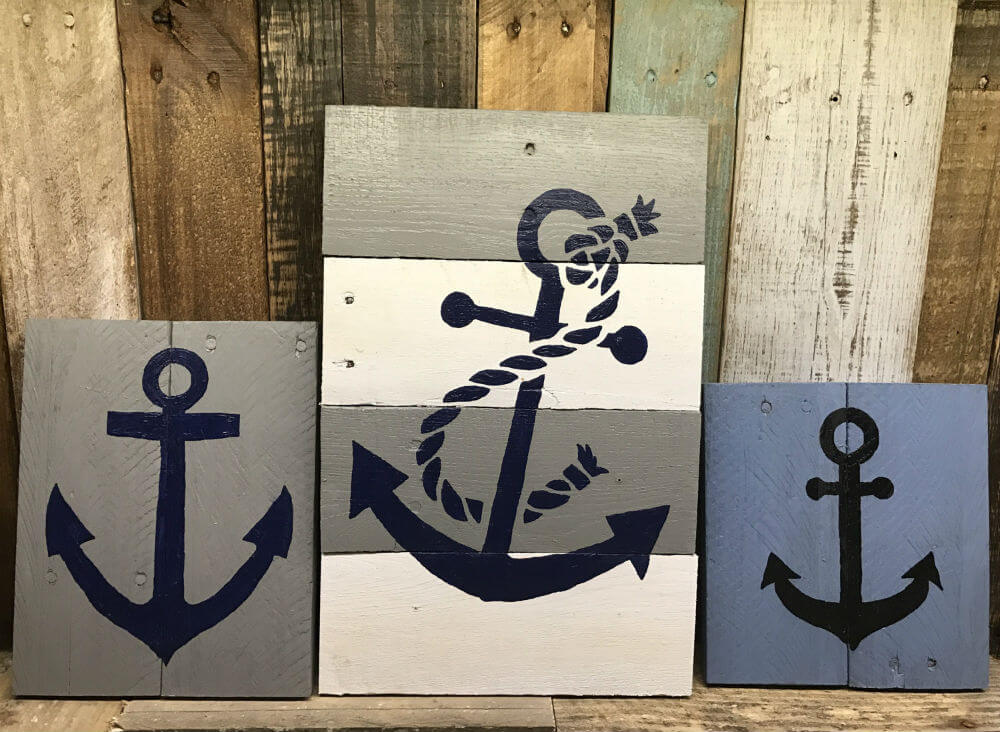 Adding A cute frame or two in your bathroom is always an excellent way to add a bit of color to an otherwise dull bathroom. These nautical sign canvases are ideal for any bathroom and add a nice touch to the decor there.
16. Farmhouse Reclaimed Wood Mirror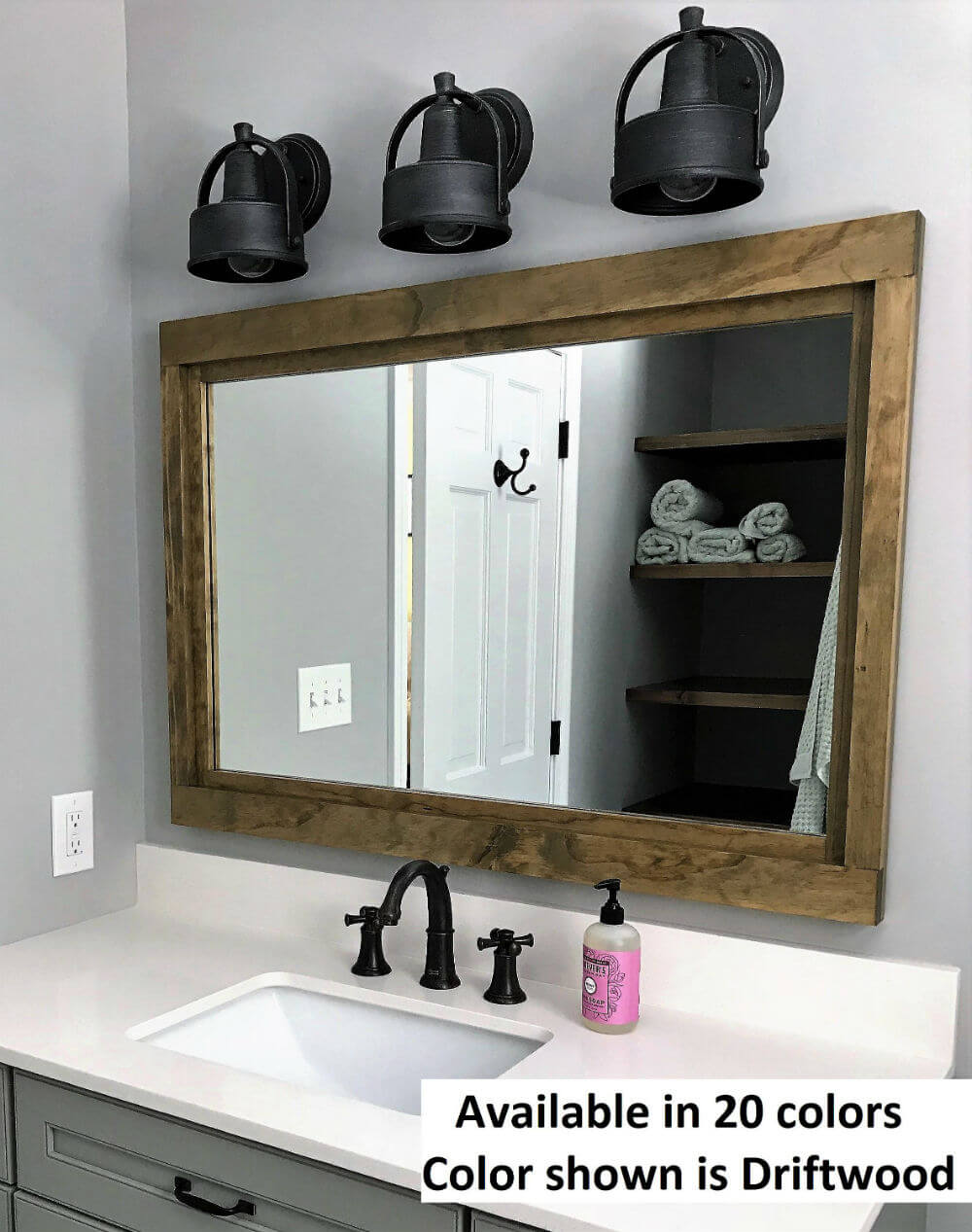 For something that has been handmade and also has a nice rustic touch to it, this reclaimed mirror is the perfect piece to add to your bathroom. Pairing it up with a set of nice rustic lights is sure to give your bath that much-needed makeover.
17. Red Roan Signs Farmhouse Bathroom Shelf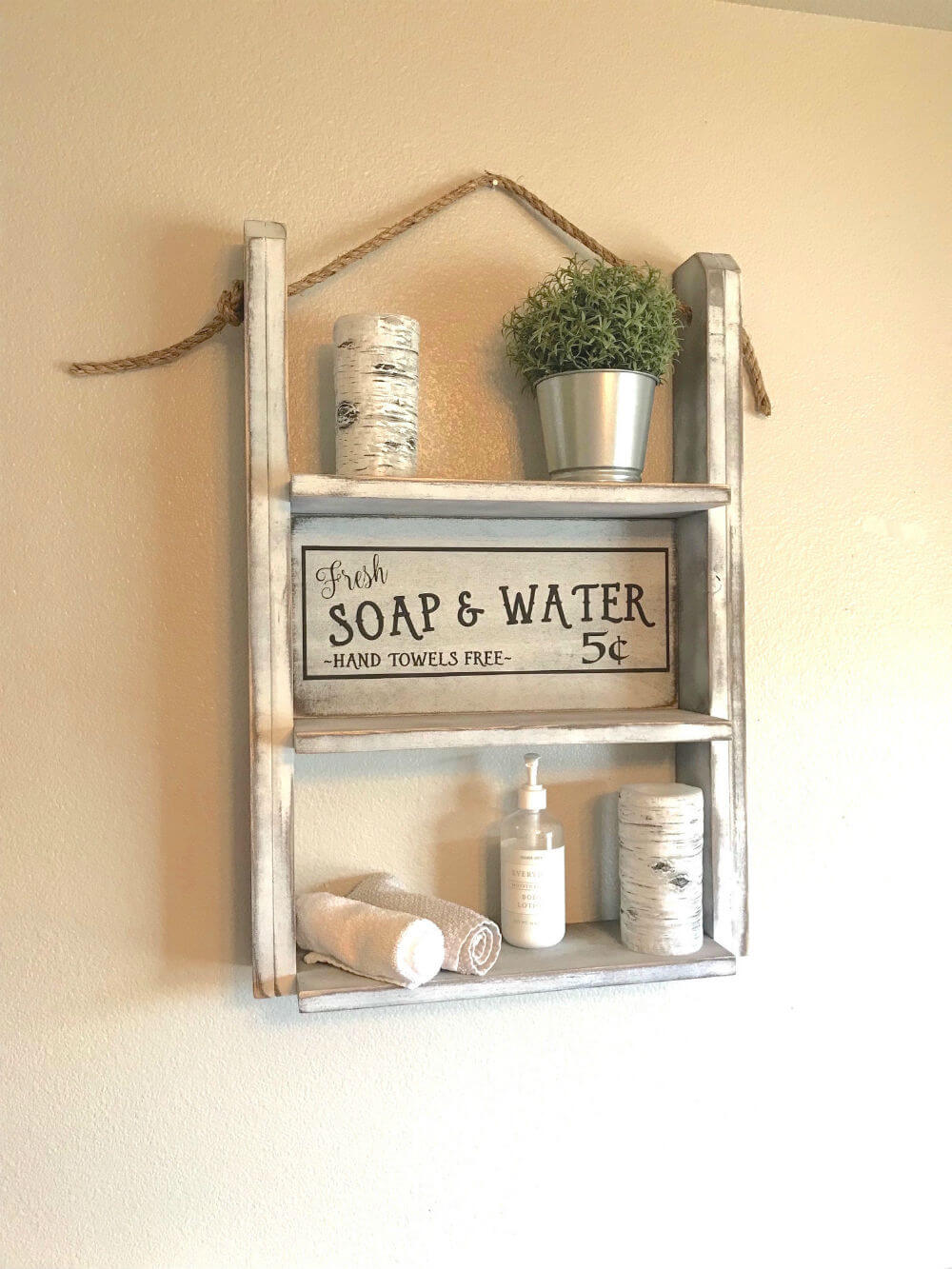 If you are looking for a nice storage solution that looks like it would go well with any rustic decor, this particular bathroom shelf is the answer. With a few accents that make it stand out, this ladder styled shelf is a brilliant addition to any bathroom.
18. Petals And Pallets Rustic Mason Jar Set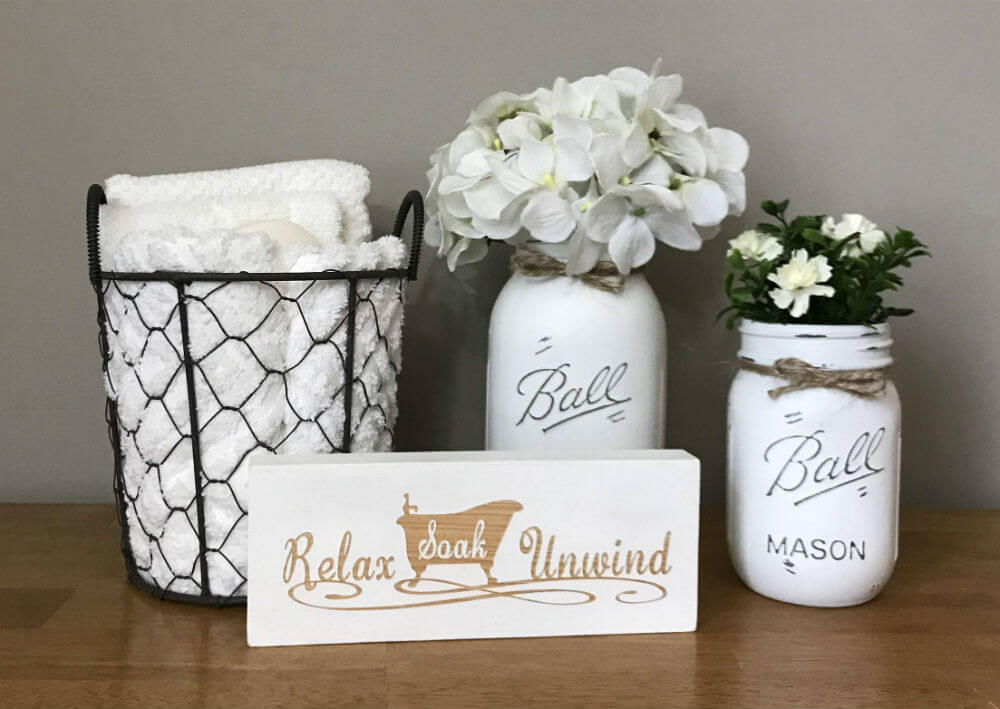 Mason jar sets are some of the most brilliant tools to use when it comes to storing your everyday bathroom essentials, and this particular one from Petals and Pallets is sure to catch your attention. The product set is available in a range of rustic themed colors that can suit any color scheme.
19. The Stenciled Barn Bath Vinyl Decal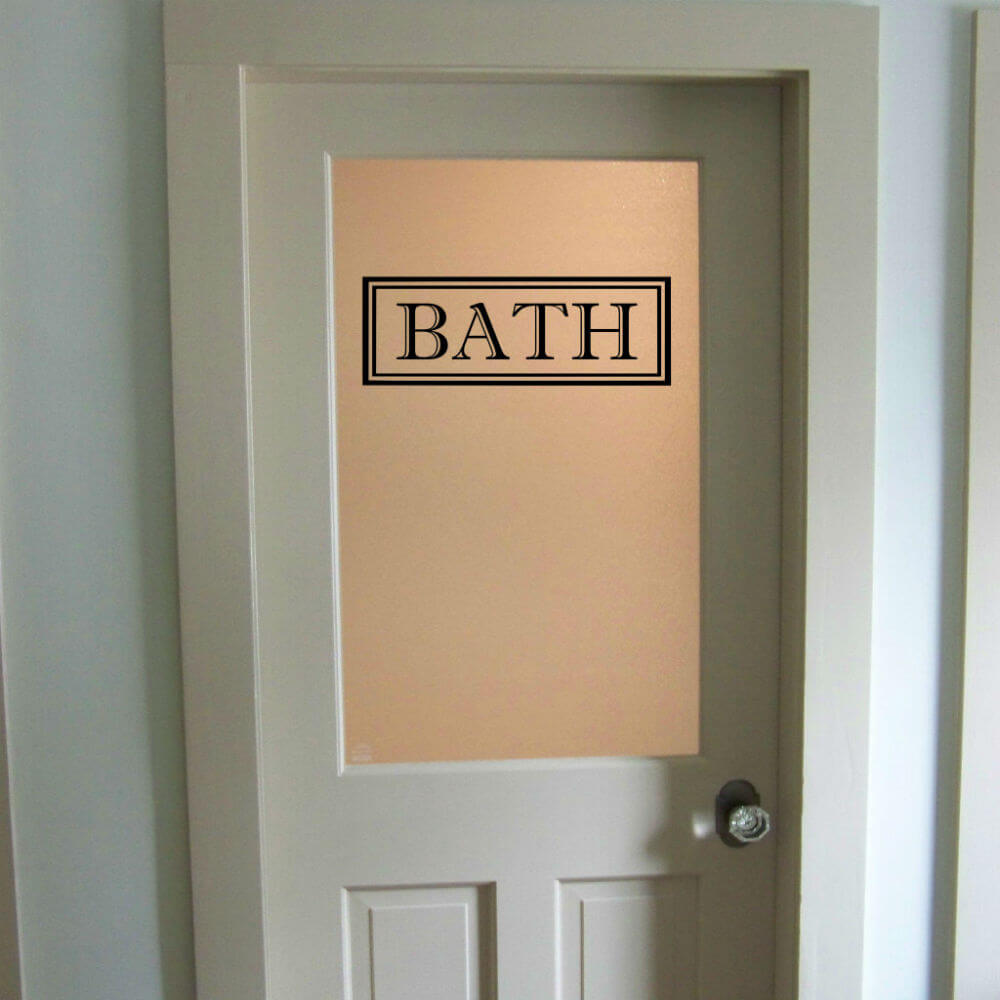 If you have a rather plain bathroom door or wall, a simple wall decal is a brilliant way to change things up and make it seem more polished and well designed. A simple bath decal like this one from The Stenciled Barn is perfect for those who like things that are simple, yet look incredibly pleasing.
20. Woobies Corner Personalized Towel Hooks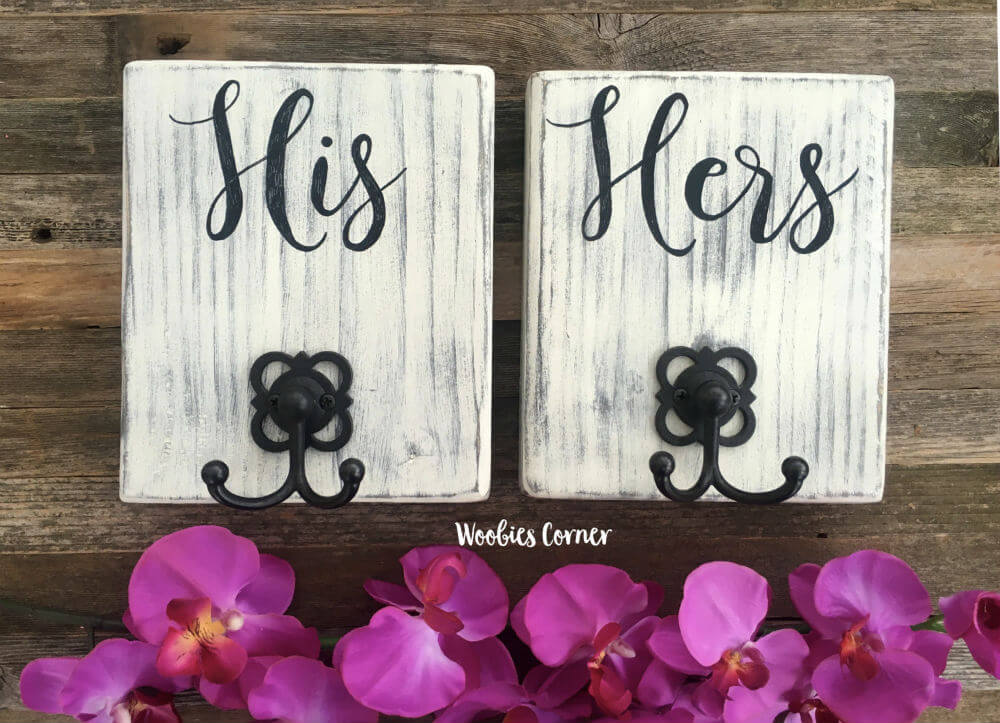 If you share a bathroom with someone, you may have realized how much of a hassle it is keeping things apart. A personalized towel hook is a perfect way to keep things in place without having to worry about them getting mixed up ever again.
21. Tees Transformations Mason Jar Organizer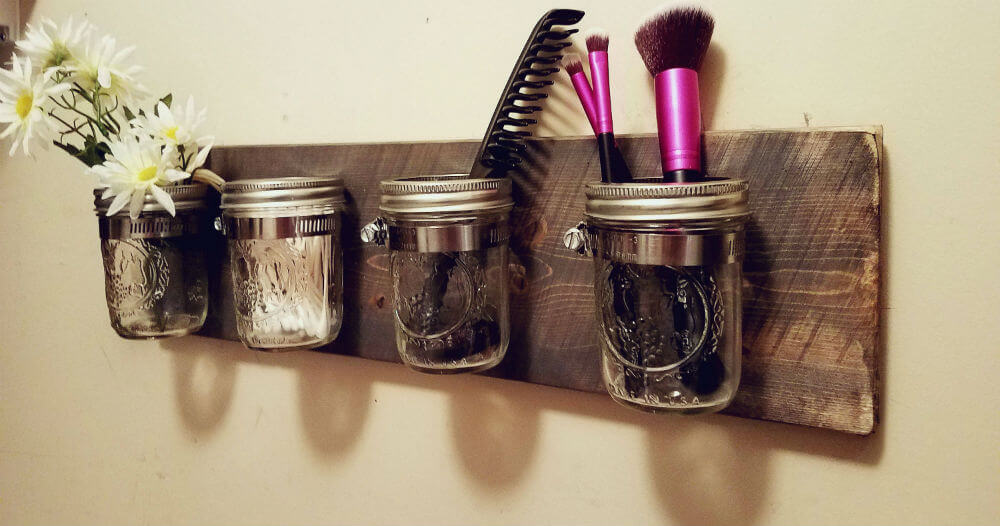 Mason Jars are incredibly versatile, and this particular one can be used for a variety of purposes in your bathroom. Be it for storing toiletries or makeup essentials; you can do anything with this wall organizer. What's more is that it isn't only limited to your bathroom and can be used in any other part of your home.
22. Farmhouse Bathroom Decor Wall Mirror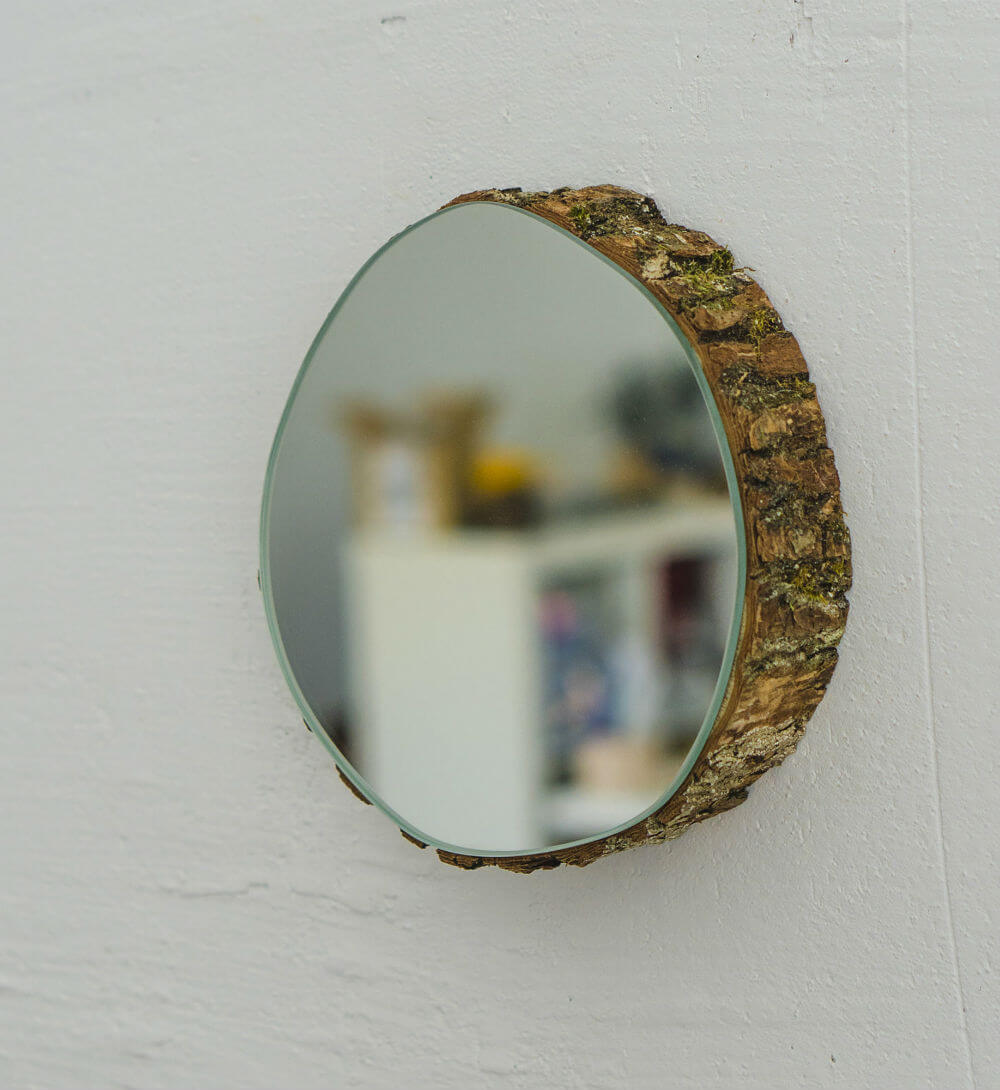 If you are tired of the same old dull mirrors, then why not try something as unique as this particular mirror that is carved into tree bark. This specific wall mirror has a significant amount of carved detail that can make even a simple wall look a lot better and more elevated.
23. Floating Shelves with Towel Bar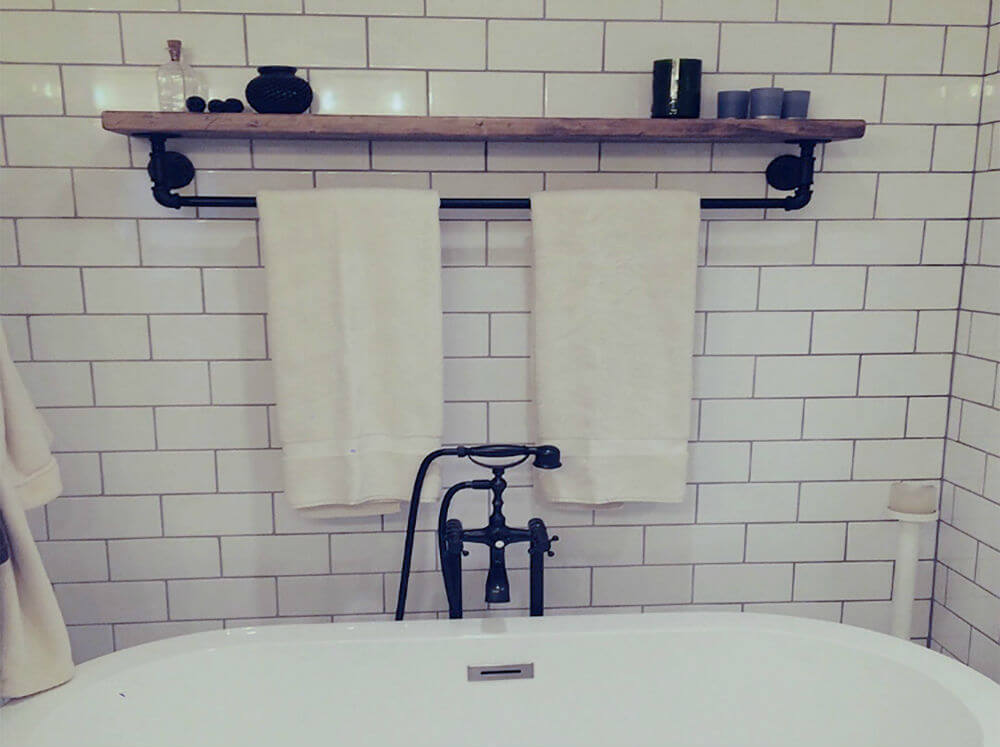 This industrial style floating shelves set is a brilliant way to store your towels and other small items in your bathroom without looking too clunky and taking away from the basic look of your bathroom. The unit is not only efficient but also incredibly light, so you never have to worry about any damage to your bathroom walls as a result of it.
24. Hydrangea Hill Vintage Rope Toilet Paper Holder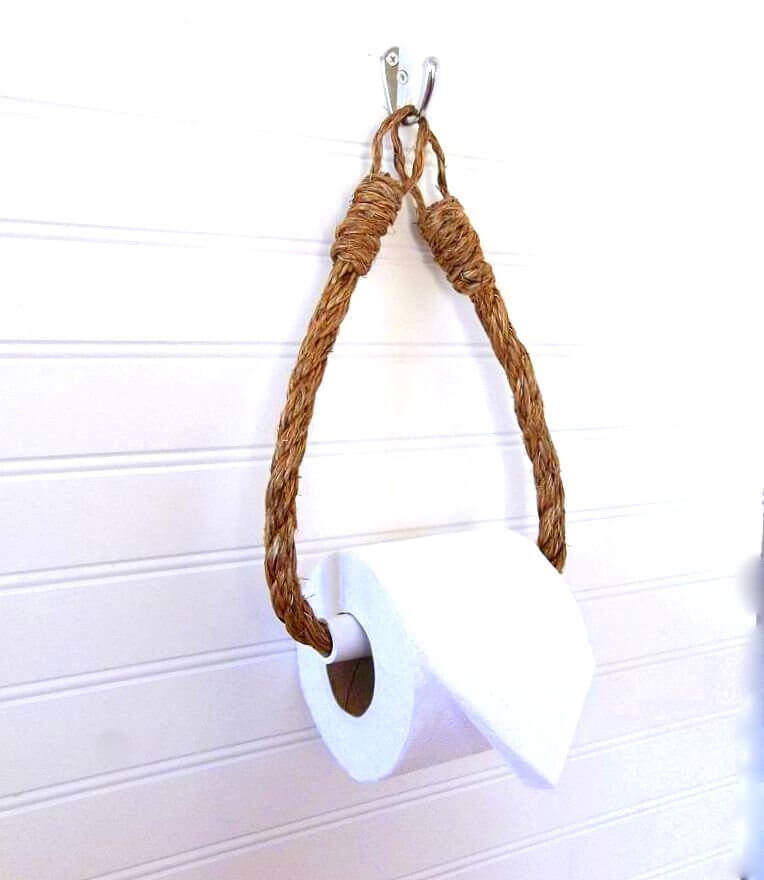 If you are looking for a rustic toilet paper holder, this particular product is simple enough to uplift the look of your bathroom without drawing too much attention to it. This product is not only simple but doesn't take up much space, which can be ideal for smaller bathrooms.
25. Alacart Creations Basket Towel Rod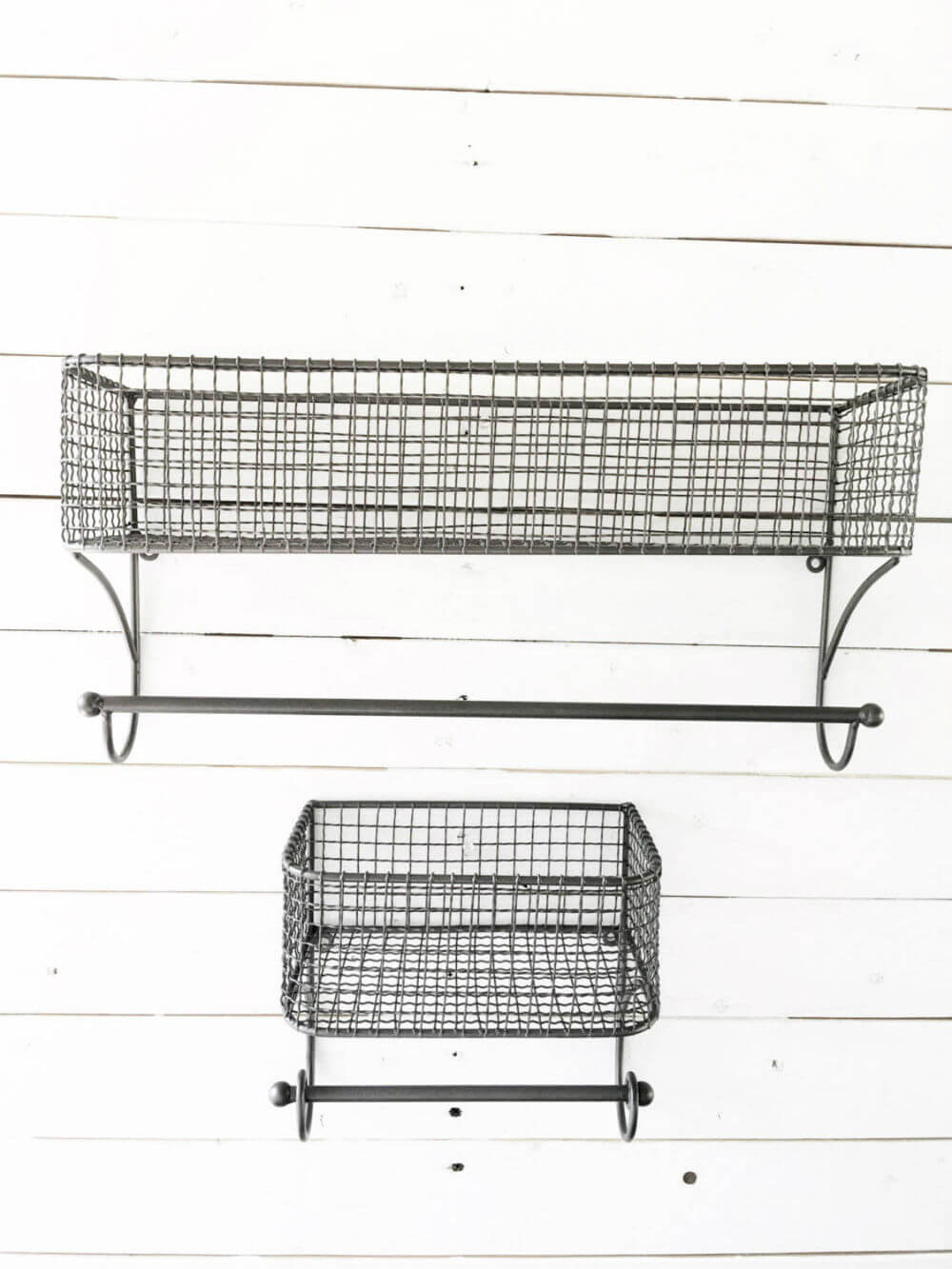 Sometimes, all that a bathroom need is a simple yet efficient towel holder that looks sleek and simple. If you want something that is purely functional and doesn't take away from the rest of your bathroom, this is what you need to go in for. The product also comes in some colors to give you more options to choose from.
26. Girly Wood Eyelashes Cutout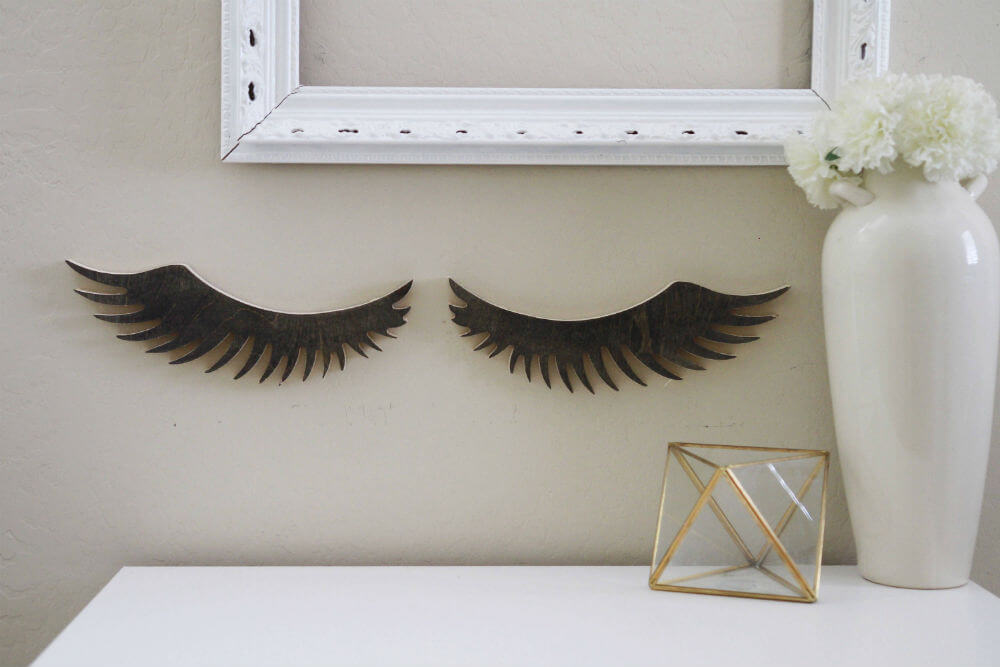 An eyelash wood accent on a wall can transform any simple bathroom into somewhat of a makeup haven. This glamorous yet straightforward piece of emphasis is easy to install on any wall of the bathroom, and can encourage any girl to experiment a little more with their makeup and put on better looks!
27. Rustic Navy Bathroom Sign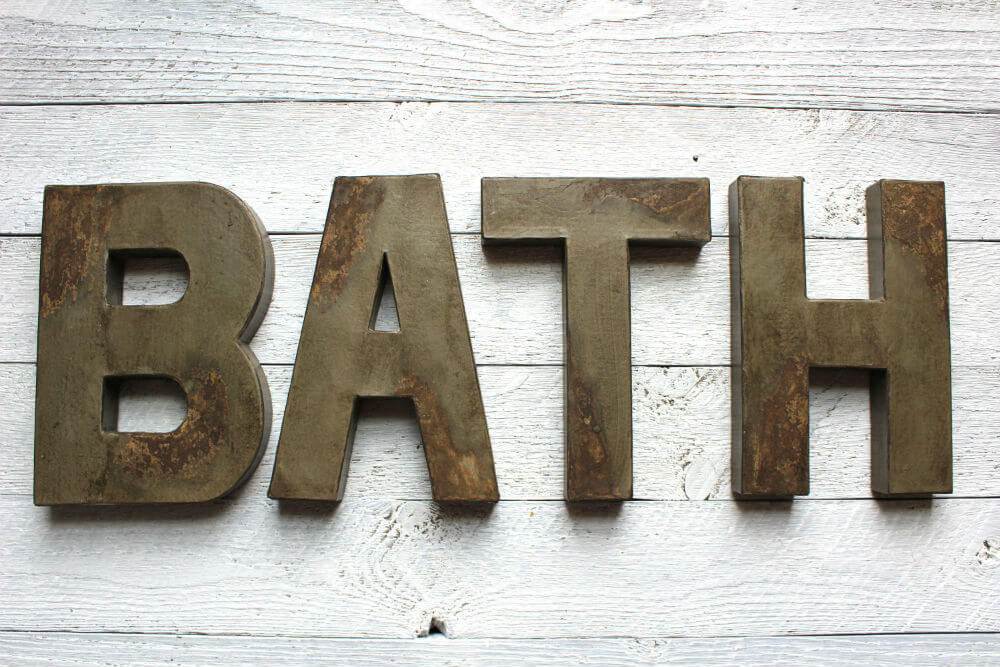 If you are looking for artistic decorative letters to spell out something in your bathroom, this product from House of Crazi is one option that you can go in for. These wooden letters can spell out almost anything that you want, and you can choose the letters that you want to go in for.
28. Nautical Wooden Whale Accent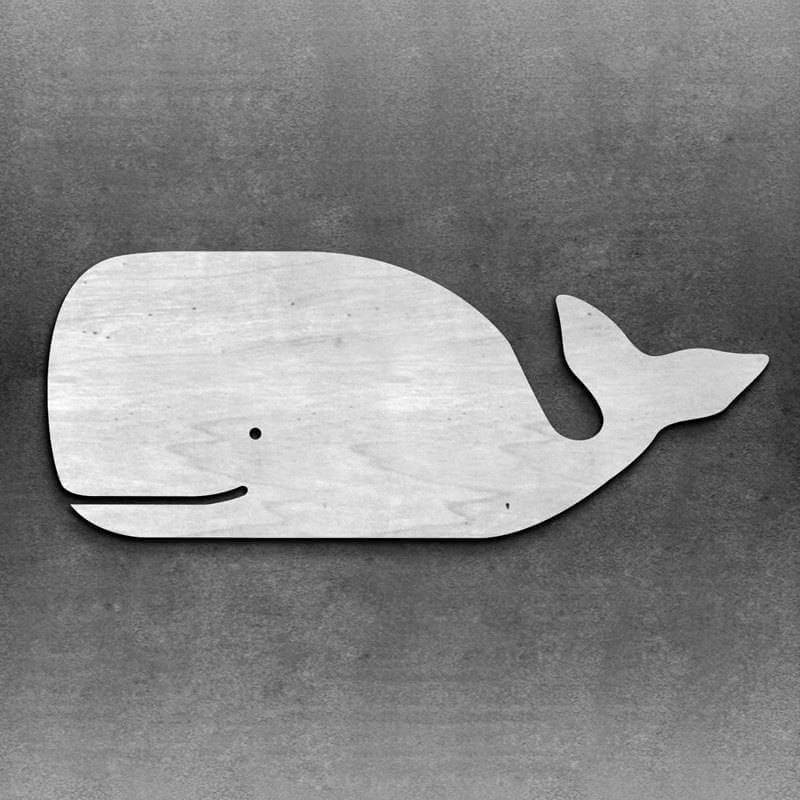 A cute wooden whale accent is a beautiful addition to a bathroom, especially if it is a bathroom for kids! The whale accents come with a set of other wooden accents that one can also choose from to go along with it. What's more is that the wooden base of these accents can be painted on as a fun art project to add some color to the bathroom.
29. The Shabby Shak Toilet Paper Holder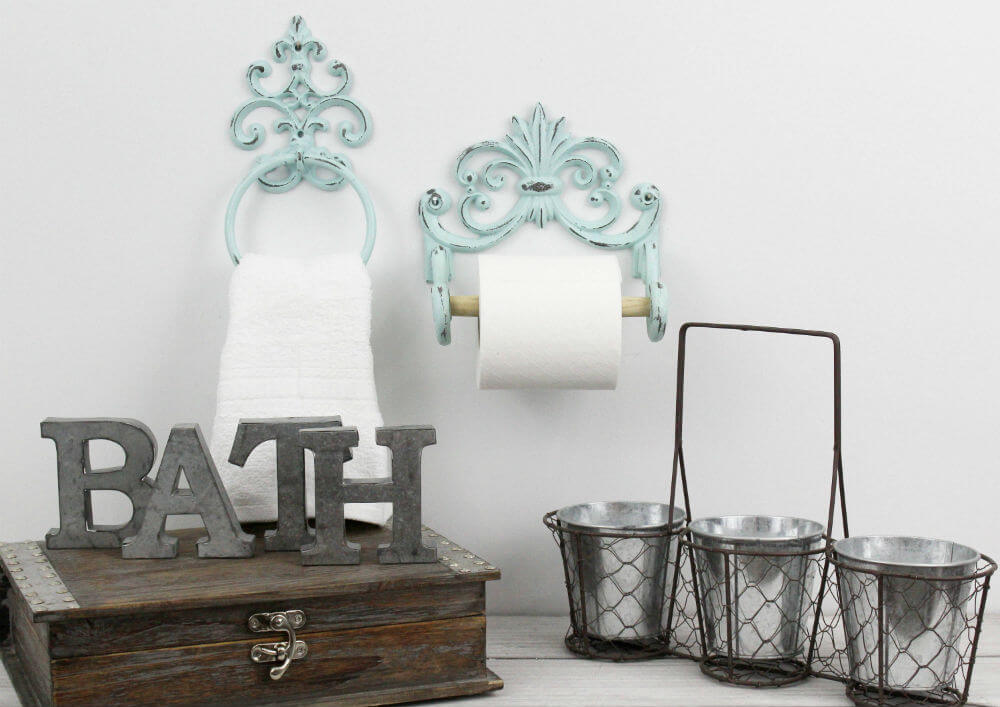 Pastel accents in a bathroom are in style right now, and these shabby chic bathroom toilet paper holders are the perfect way to incorporate this trend in a good way. These holders also have a pretty design that can give your wall the detail that it needs. If pastel green, which is the default option isn't the exact color that you want to go in for, there are a number of other color options that you can choose from.
30. Shabby Shak Octopus Toilet Paper Holder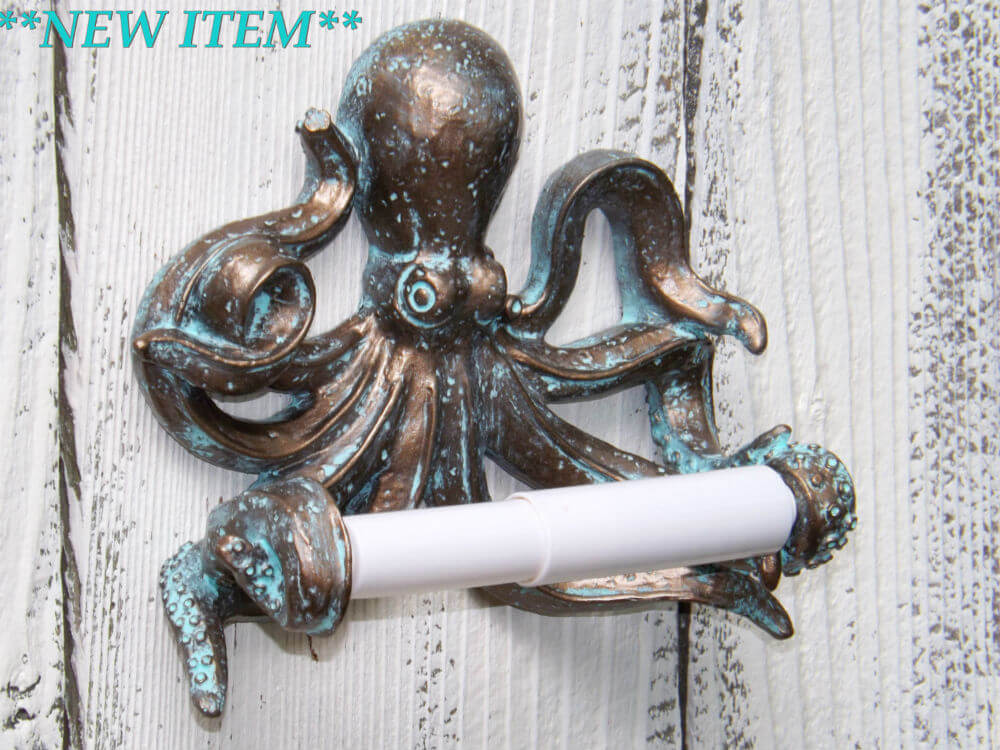 Another one from the same store, this octopus toilet paper holder is ideal to add a nautical vibe to your bathroom that also looks delicate and incredibly detailed. Just like the previous product on this list, this one too is available in a big range of colors that you can choose from to suit your bathroom the best.
31. Rustic Ladder Toilet Paper Holder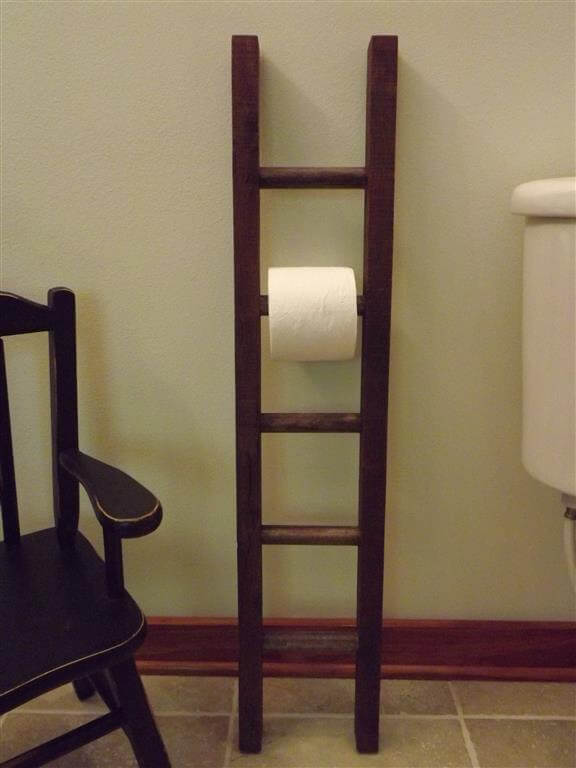 While having things that are incredibly detailed in your bathroom is always a pleasure, sometimes, the simple things also work in a big way to draw in attention. This Bathroom Ladder Holder is a perfect example of this and can bring a touch of simplicity and elegance to your bathroom. The product is available in three color options that you can choose from.
32. Urban Alloy Floating Shelf Organizer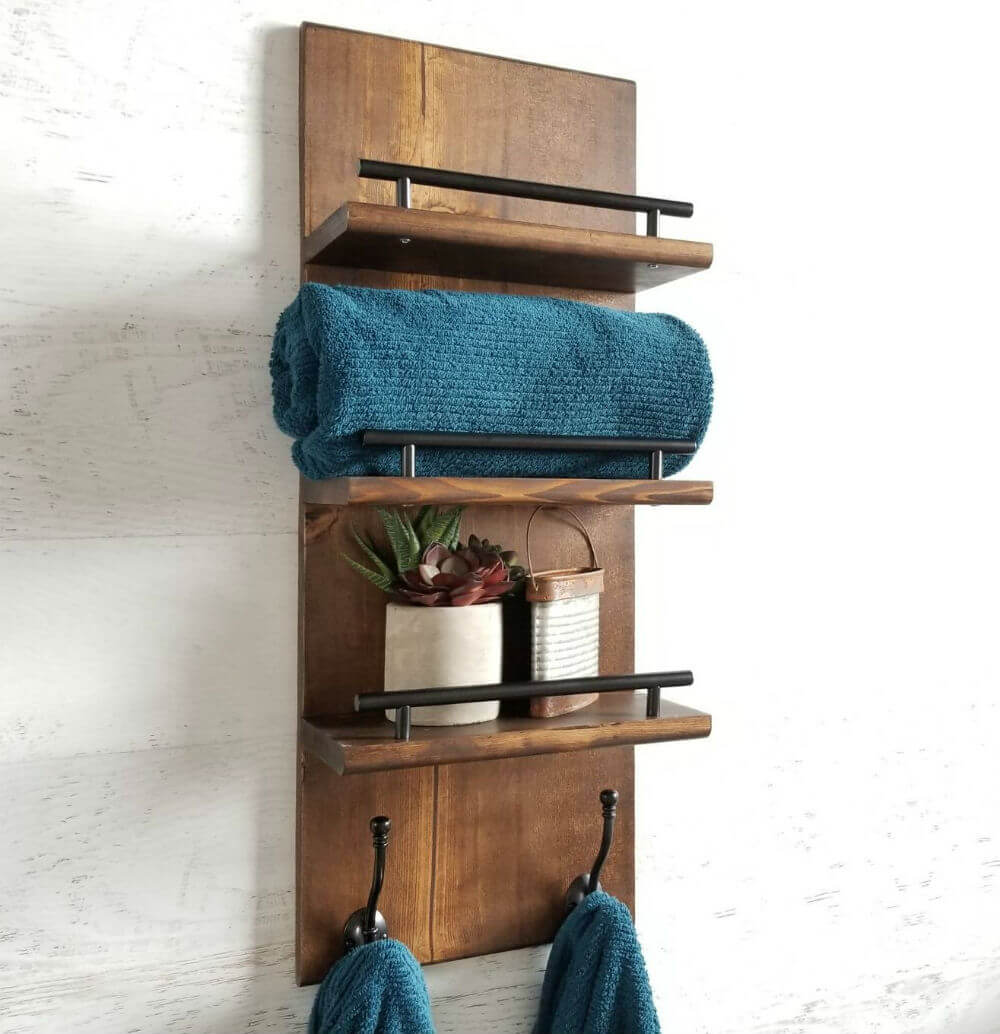 If you are looking for a sleek floating shelf that can hold all your items without looking bulky and taking up too much space, this floating shelf organizer is the way to go. Available in five color options, this shelf can look nice with any bathroom decor or theme that you are planning to go with.
Putting together a good looking bathroom isn't always about spending an exorbitant amount on accessories. There is plenty that one can do if they want to make their bathroom look amazing, even if they are on a smaller budget. Just a few accessories can elevate the look of a room and make it more appealing than it ever was, which is why we are here to help you find the things that could transform your bathroom and make it look better than it ever was.