If you look at your bedroom and think that it is just quite not there, sometimes all you need is a little extra decoration. Something as simple as a set of picture frames or a nightstand can help. Or maybe you need to find something unique that matches your other bedroom decorations. It can be hard finding that one thing to go with your style, especially at department stores. Many things from these stores have the thing you need, yet it does not seem to have your personality.
24 Unique Bedroom Decorations and Accessories that Will Make You Feel Cozy

One of the best places you can look at is Etsy. They have a wide selection of bedroom decoration styles that range from French to Thai, simple to complex, big to small, and neutral to colorful. Below is a list of 24 unique bedroom decoration idea that will make you feel at home. Whether it's a lamp, a bed frame, or a simple picture, it is hard to find something on this list below that stands out from things you will find in other stores. Everything has character, style, and, above all, they are handmade to perfection and quality craftsmanship higher than all the others.
1. White 'Let's Stay Home' Painting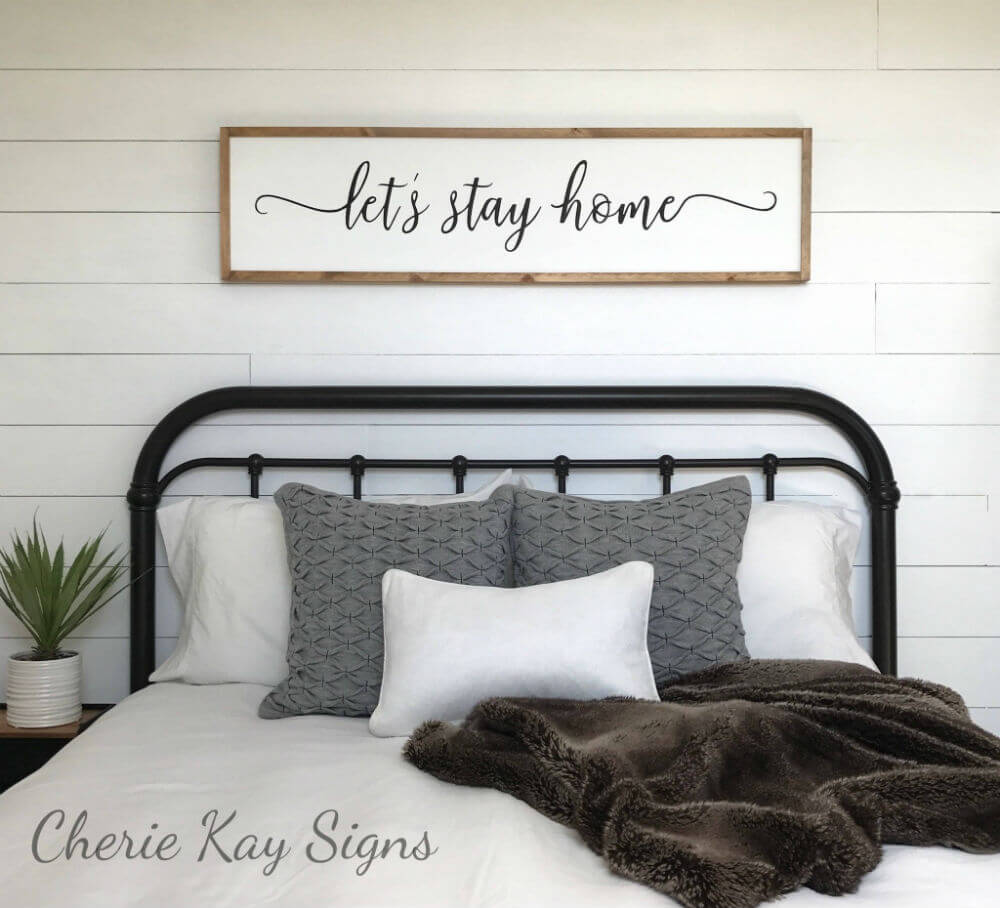 Perfect for hanging over your bed or anywhere else, this cute piece is 1′ wide and 4′ long. The writing is elegant and readable, and the rustic wood frame has a naturally calming feel to it that makes you feel like you're in a farmhouse or even a beach house.
2. Ruffled Duvet Cover Bed Linen Set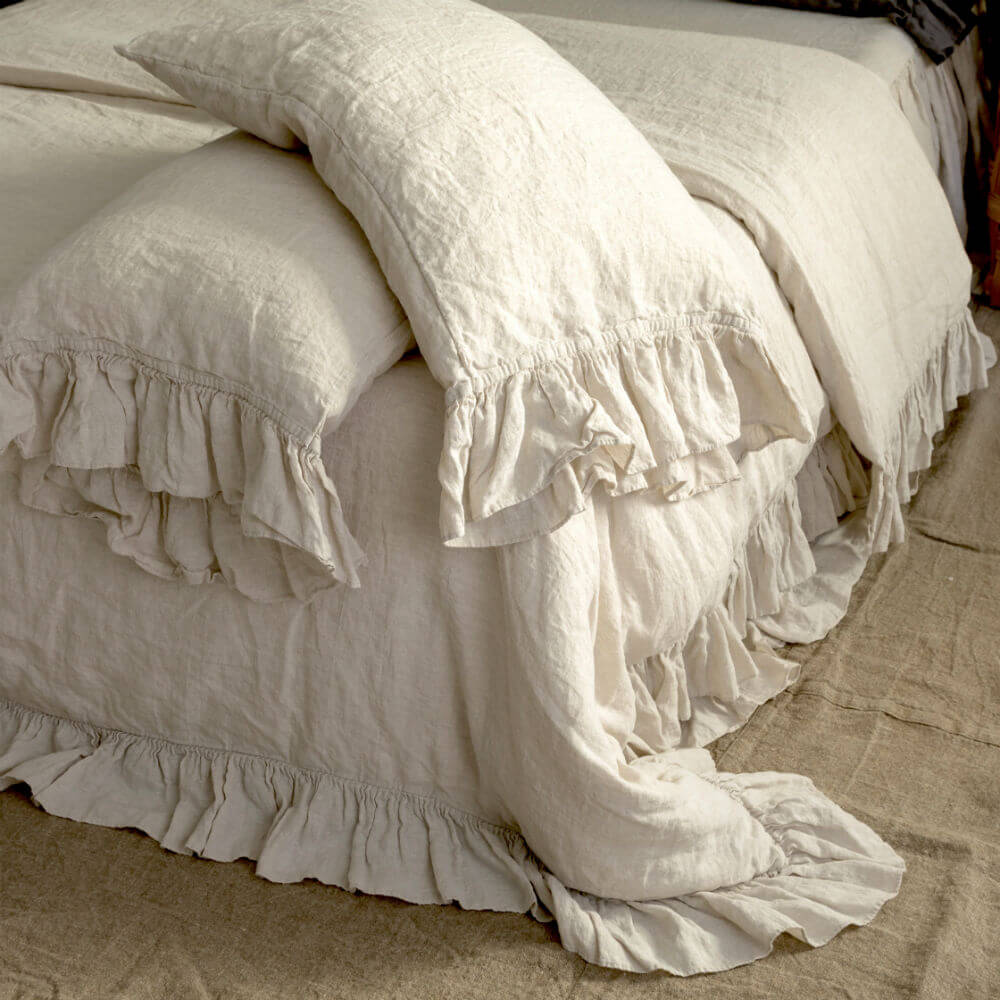 Available in over half a dozen sizes for several countries, these sheets are timelessly chic. The sophisticated ruffles at the ends of the pillowcases and the edges of the sheet would look gorgeous with the sun shining on them or on a cloudy day. Quality made, it will look great with other bedroom decorations that you have.
3. 'Hug This' Pillowcase for Loved Ones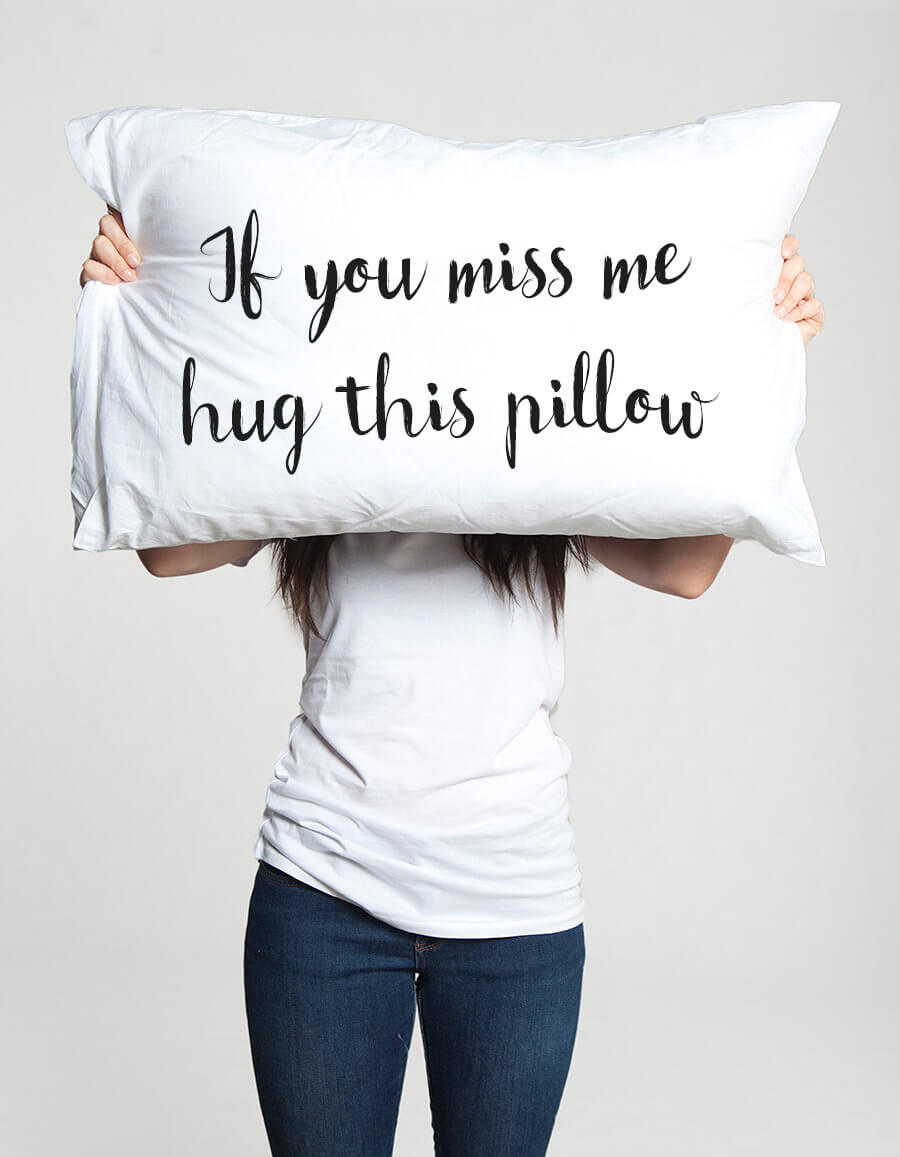 This simple yet heartwarming pillowcase is the perfect gift for loved ones who are far away. 'If you miss me hug this pillow' in cute, legible writing is spread across the face. Just looking at it makes you think of someone. The soft fabric will help comfort you even more while missing that special person.
4. Reclaimed Wood Box Nightstand on Steel Legs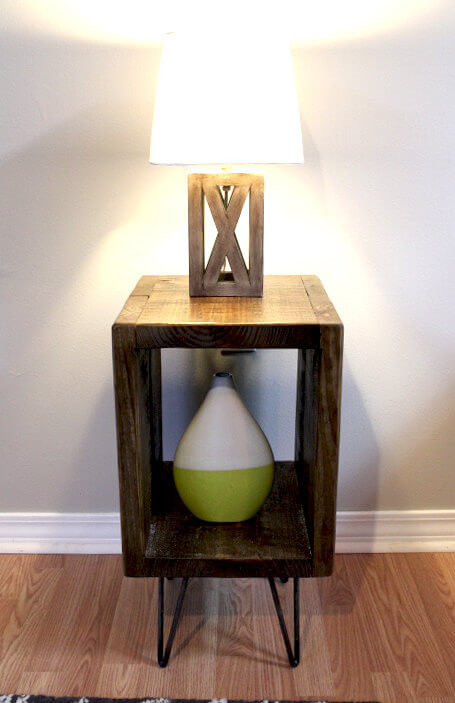 Solid and rustic is the best way to describe this wonderful piece of furniture. It can be great as a nightstand, end table, or side table in any room. Another piece that is made of reclaimed wood, it adds a natural feel to the room with its color and smooth surface.
5. Wall Mounted Headboard with Attached Lamps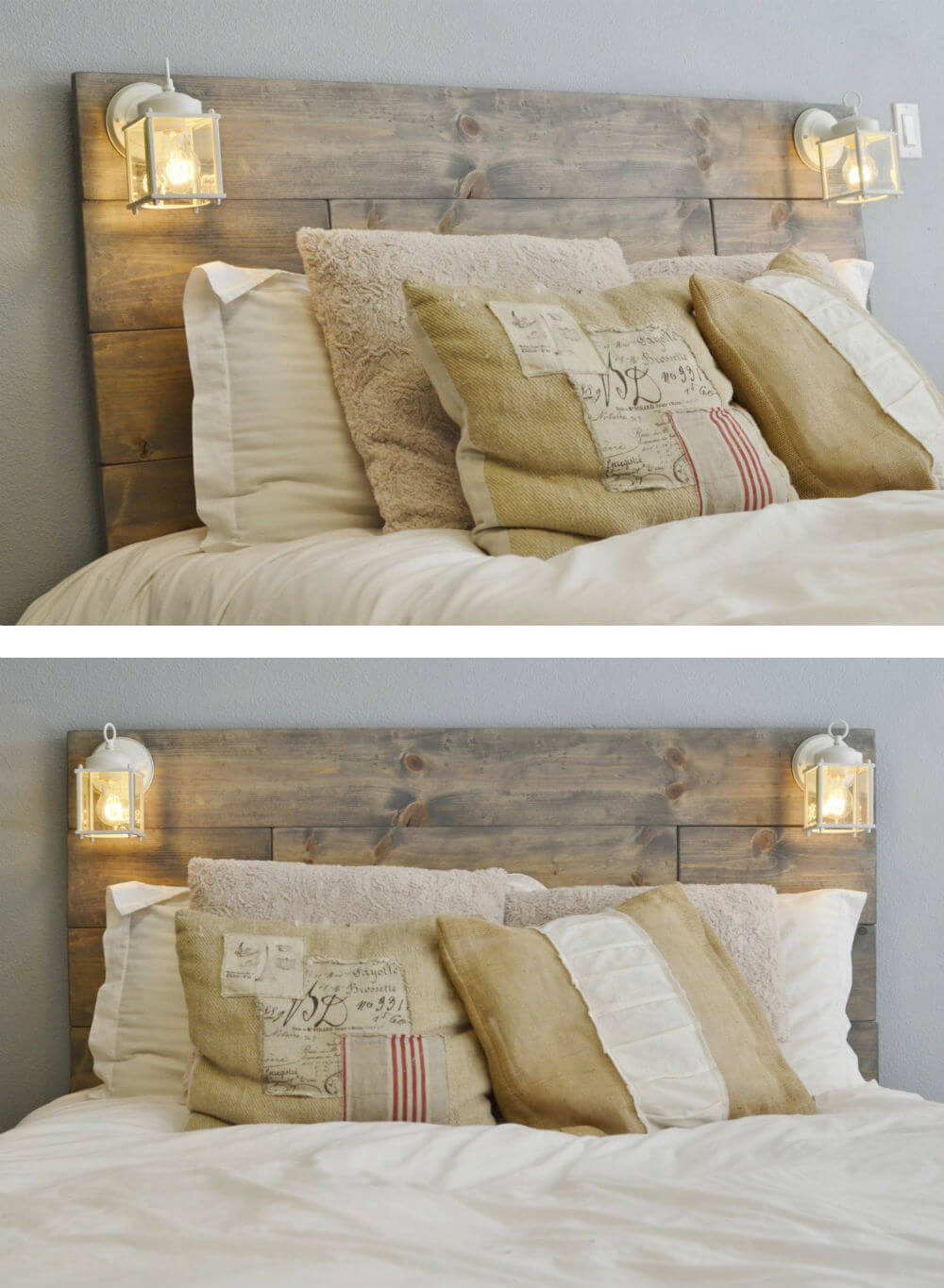 Made of all natural wood, in several different finishes, this headboard is incredibly simple to install. The small, cute lamps on each side of the bed give extra lighting to the room, and each light has their own switch. It is not often you can find such a homely ad on to your bed.
6. White Classic Picture Frame Set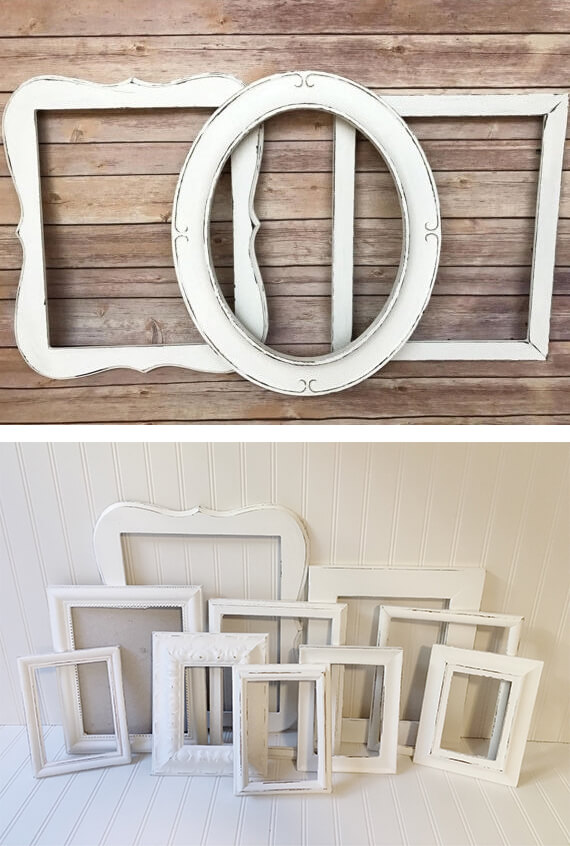 Perfect for any room in the house, these vintage style picture frames fit a variety of photo sizes. Each frame is unique in its own way, whether it is the frame style or the shape. They are sure to hold and accent any family photos, portraits, or any other great picture with a great frame for the years to come.
7. Little PomPom Pillowcase in 12 Colors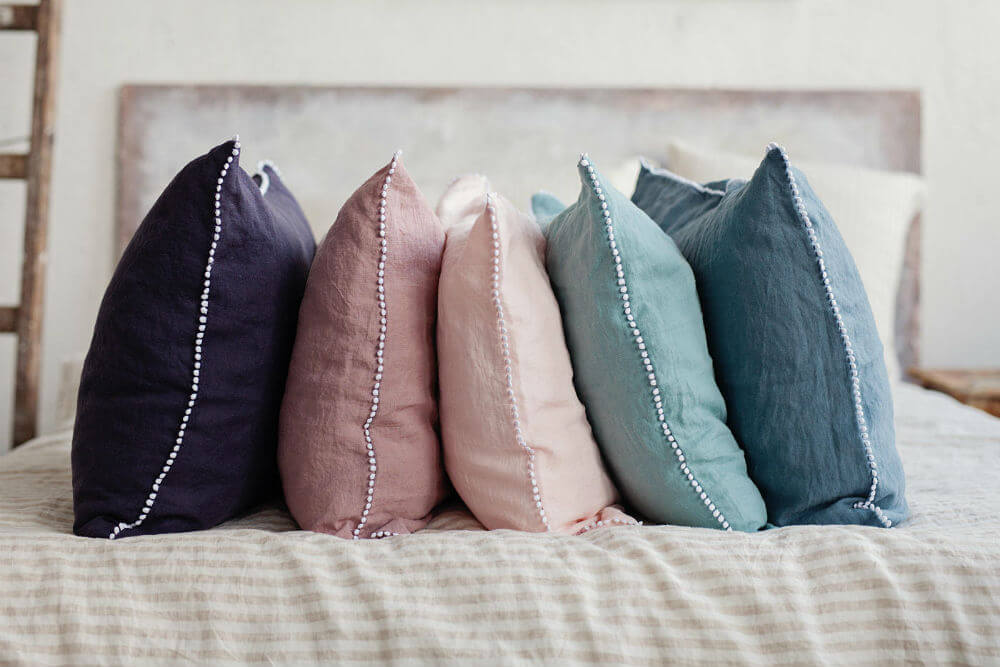 With a soft and comfortable fabric, these pillowcases will fit with almost any bed set. The subtle yet adorable mini pom poms that border the pillowcase add a little flare and are just as soft to touch. It is another bonus for those who love the planet that they are eco-friendly.
8. Real Hallowed Wooden LED Small Lamp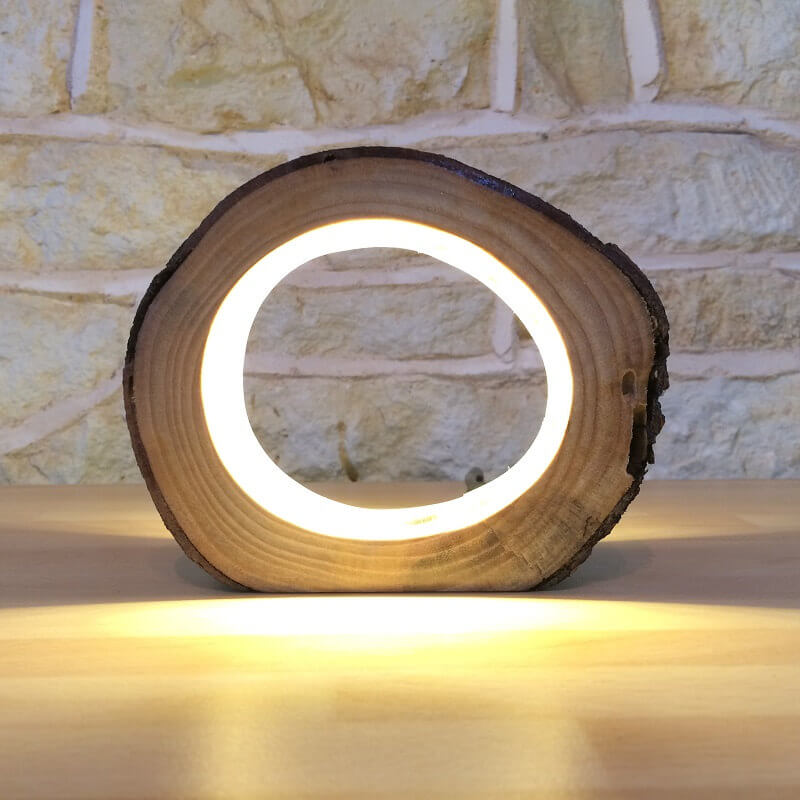 Probably one of the most unique lights that have ever been made, this light is the perfect combination of nature and technology. It is 11.5cm wide, 11cm tall, and half a centimeter thick. In the center of this hallowed out ring is a bright LED light that shines so beautifully against the wood.
9. Watercolor Sun and Moon Paintings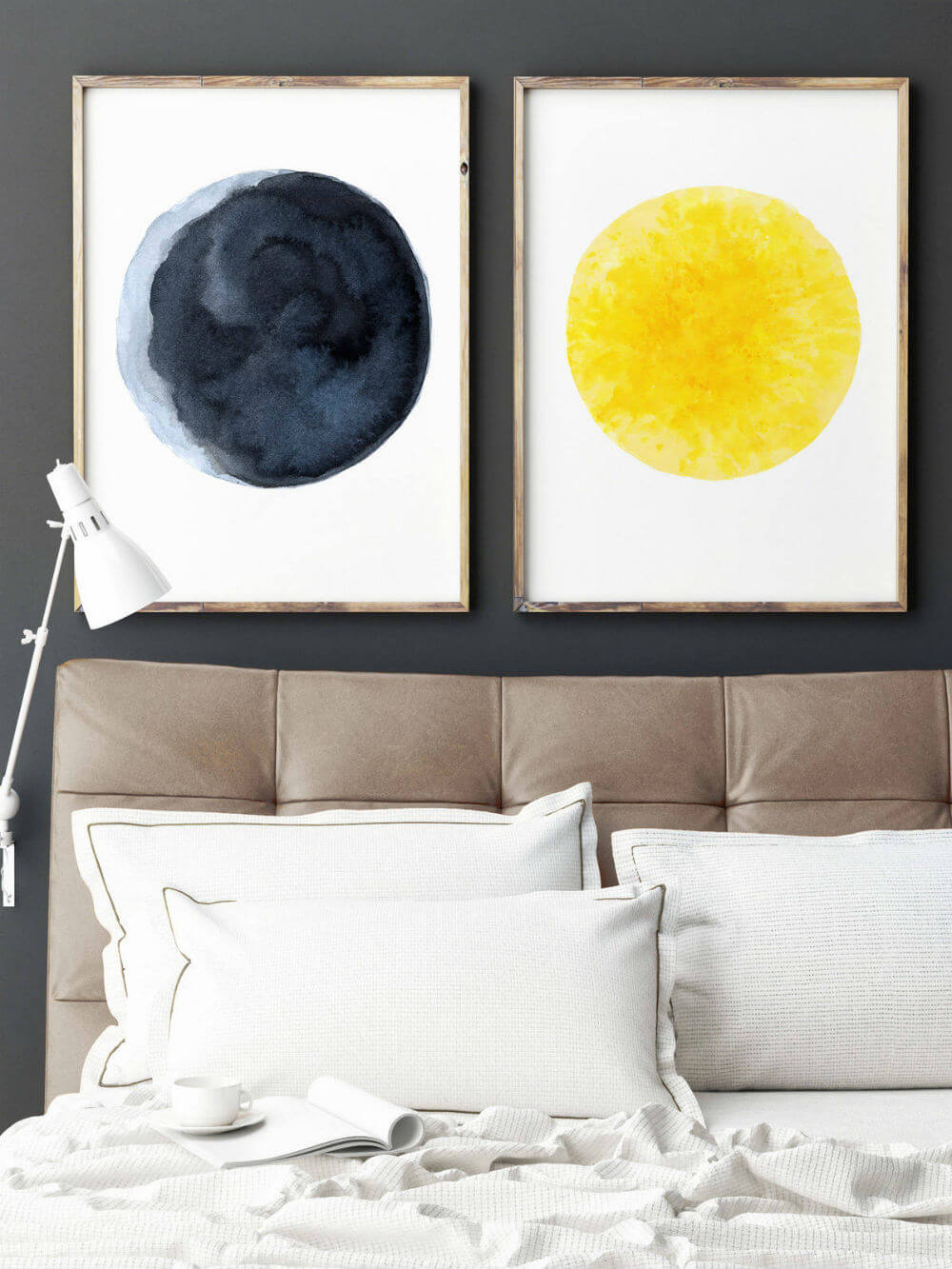 These matching paintings have a certain ability to captivate your attention. Simple yet artistic is the best description for them. The sun is so brightly colored, and the dark crescent moon is the perfect contrast to it. You can tell just by looking at it that the artist accounts for every single stroke of the brush.
10. Yellow LED String Light Curtain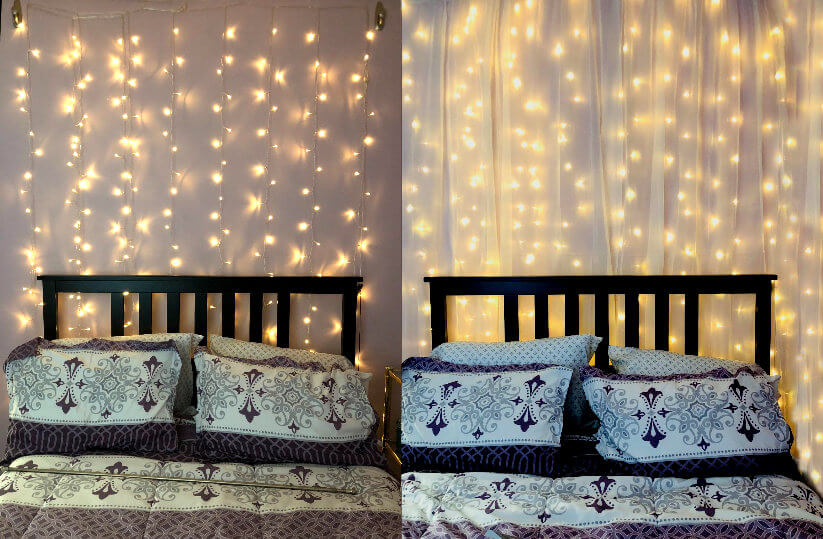 Favored by many, these curtain-styled lights have been growing in popularity. These glow with a warm yellow that makes the room pop and is easy on the eyes. One set has 10 strands, perfect for a single wall accent in the bedroom, even more so when under a thin see-through curtain. It feels like there are fireflies on the wall.
11. Dandelion Canvas Printed Gray-backed Wall Art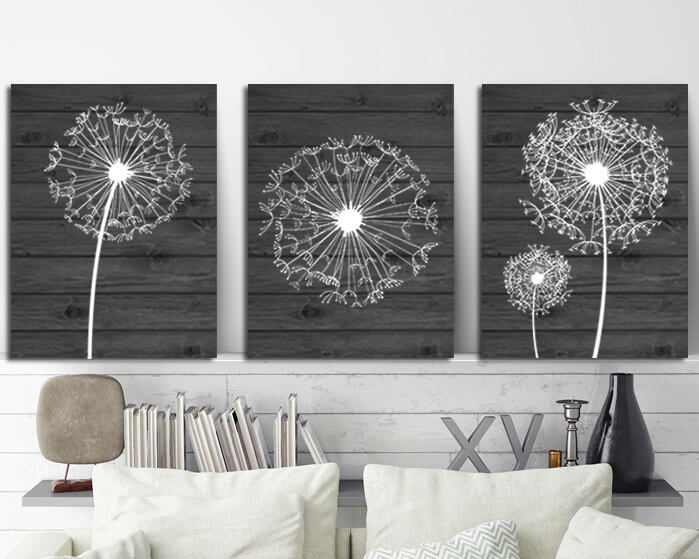 This three piece set of dandelion pictures look as intricate as snowflakes. The grey back is ideal for a neutral colored room but can come in over several dozen other colors. Looking at them makes you want to close your eyes, make a wish, and try to blow them out. You will feel like a kid again.
12. Customizable 'Better Together' Multipurpose Pillow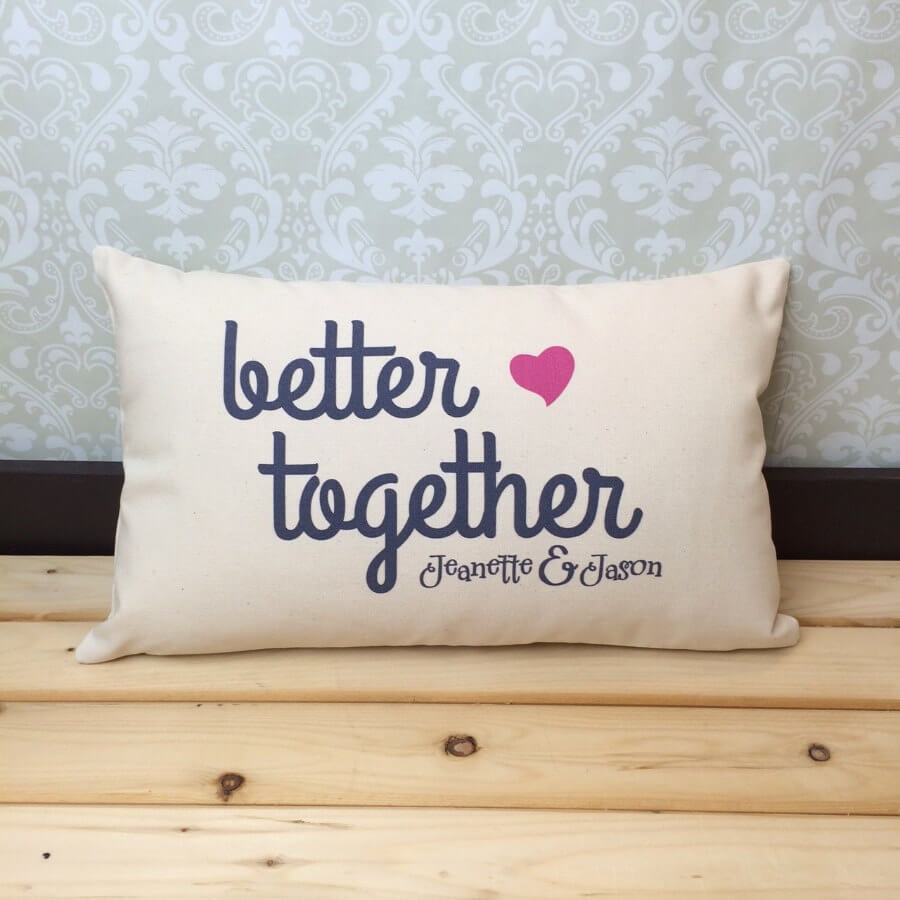 Available in many colors, you can get this cute message pillow for that special someone and or yourself. It can be a cute addition to the room or a pretty useful lumbar supporting pillow. Comfortable and meaningful in one pillow that can hold you and your special someone's name under the message.
13. Elegant Long-ruffled Classic Bed Cover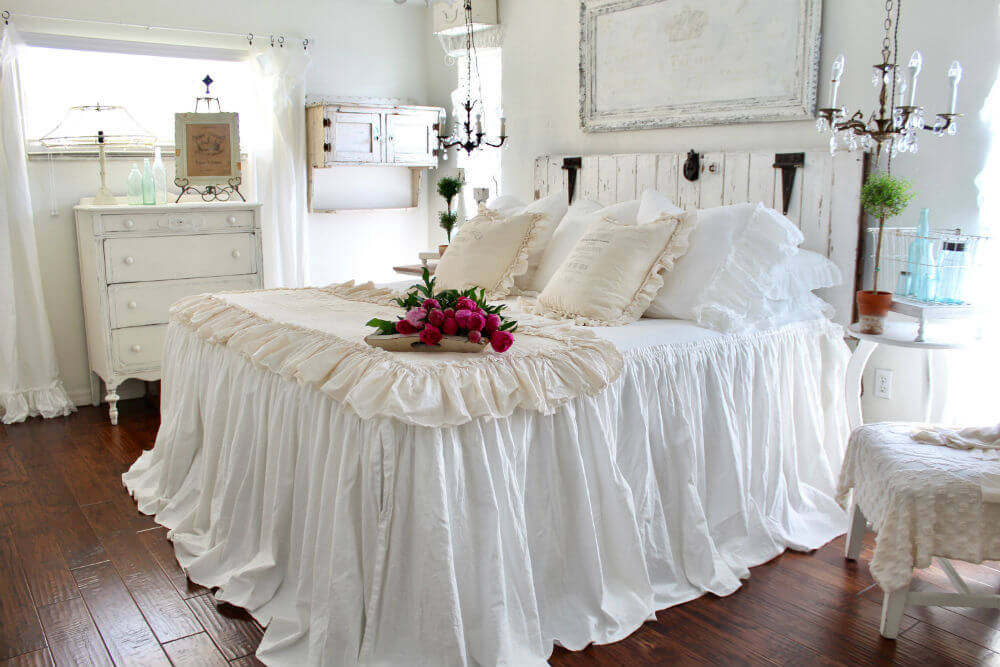 This is for everyone out there who love big, old-style ruffles, especially on beds. While using this bed cover, it feels like you are an elegant royal in the bedchambers of a castle. Whether it is the white, oatmeal, or flax color, you cannot help but fall in love with how this classic bed cover stands out.
14. Paper Origami Lampshade and Wooden Base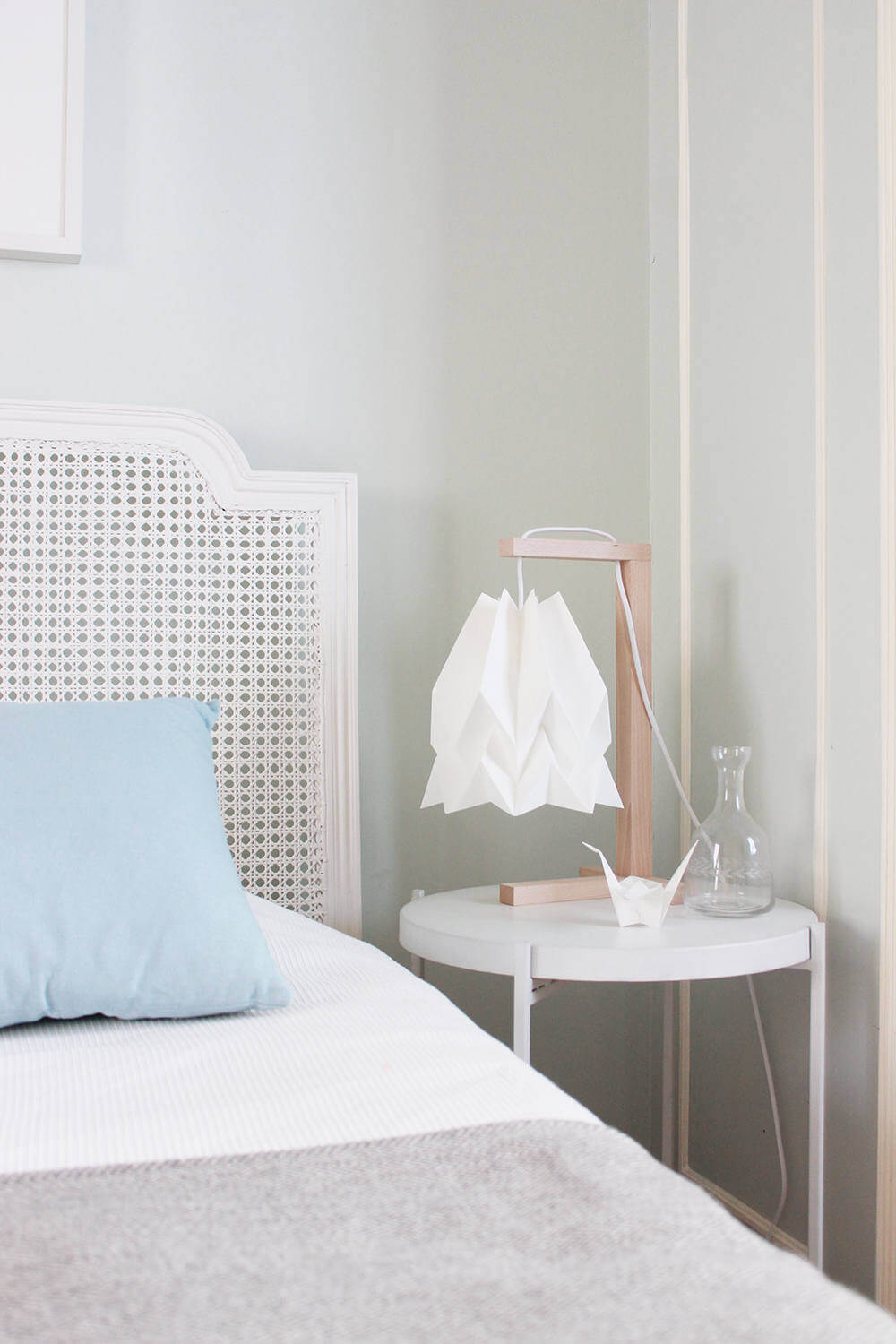 This intricate and functional lamp stands out in the room, especially when it is on. If you love unusual and rare finds, then this is a treasure that you will love. It attracts all eyes even when it is not on. The cord appears to hang the light from the base almost like a mini chandelier.
15. Regal Damask Pink Duvet Cover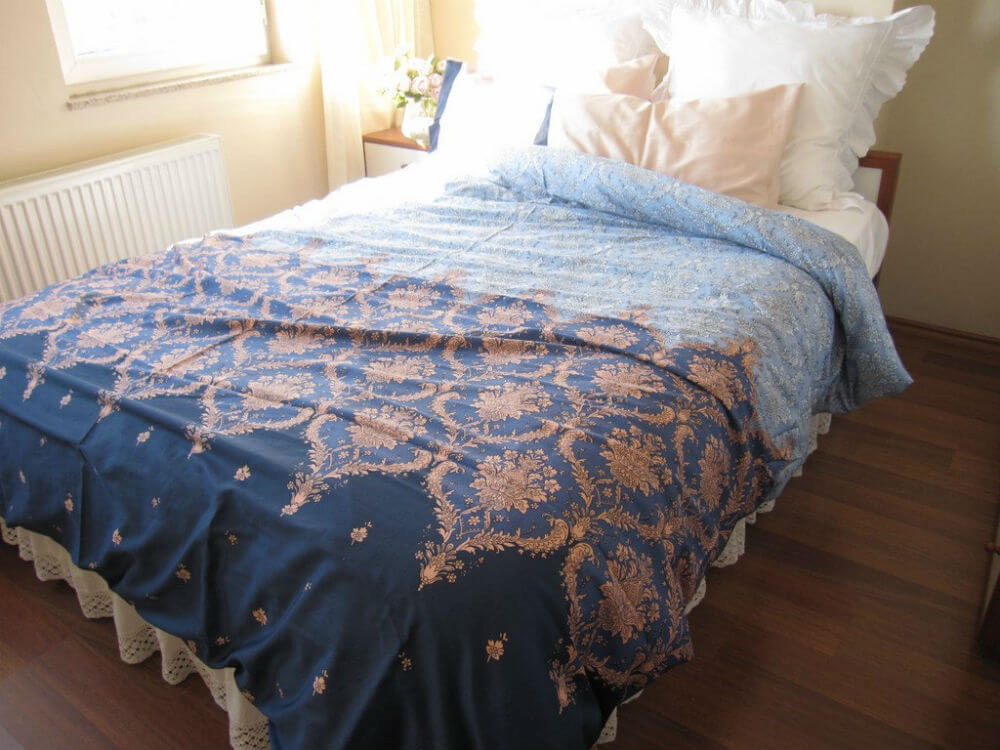 These patterns are so intricate and fluid that they make the whole bed stand out in the room. The colors they come in, grey, navy blue, and burgundy blend into the room, making the patterns that much more visible. It makes you want to crawl under this thick, warm blanket and dream the day away.
16. French-styled Lace-bordered Pillowcases with Buttons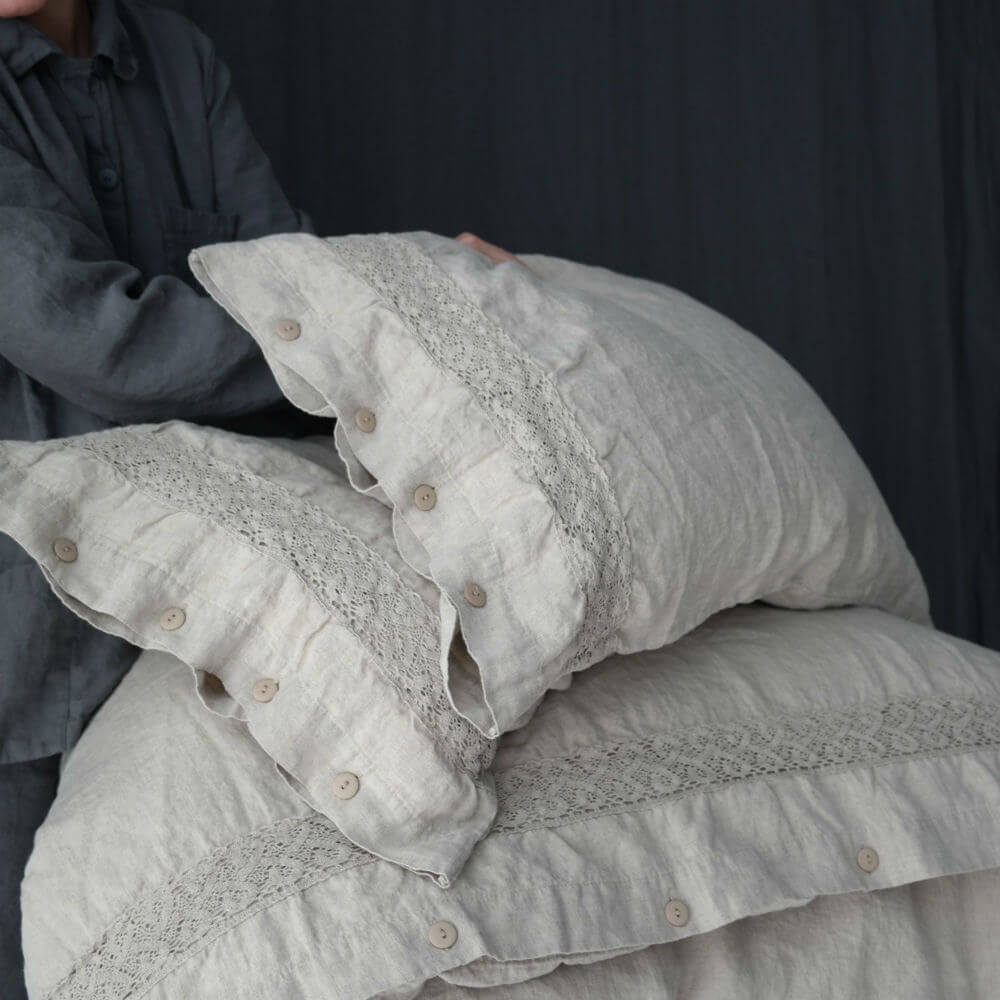 These classy french-styled pillowcases make you feel like you are waking up in old Paris. If you have a ruffled bed set, they would match insanely well. The fabric is so smooth and soft, and the buttons at the ends are such a cute and different touch. They are also available in several, neutral colors.
17. Brown Vintage Country Burlap Bed Skirt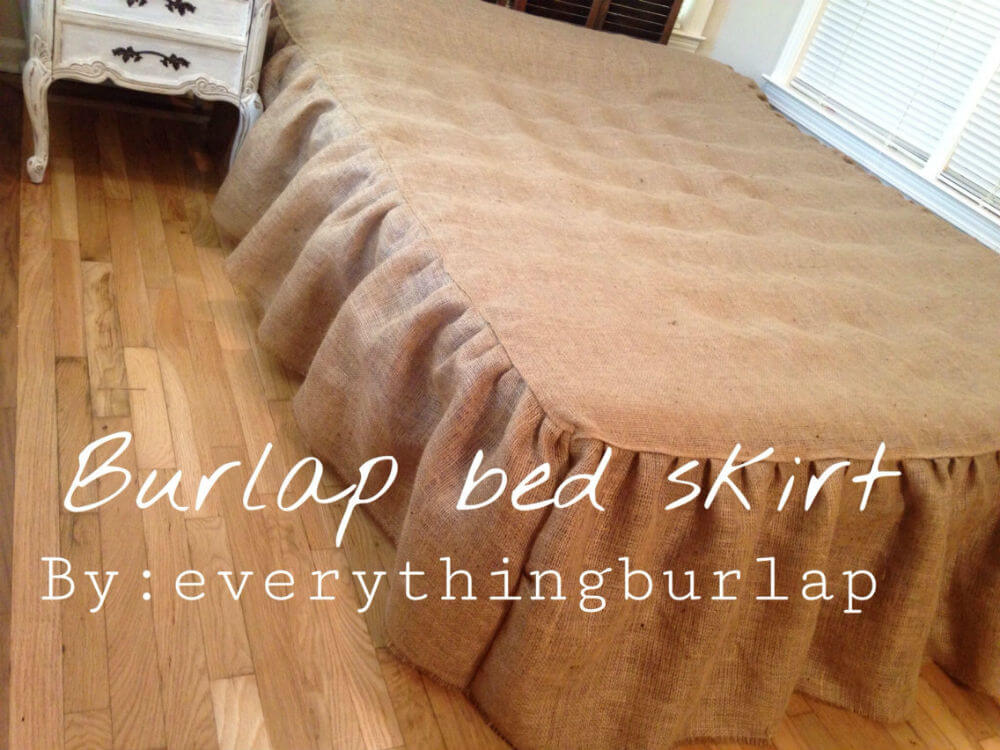 This country-style bed skirt looks amazing inside any house, having such a rustic and comforting feeling to it. The color subtly accents the bed as well as the rest of the room. It doesn't have to be in a rustic-style room either. It can look great in a neutral colored bedroom too.
18. LED Elephant-shaped Lamp with Wooden Platform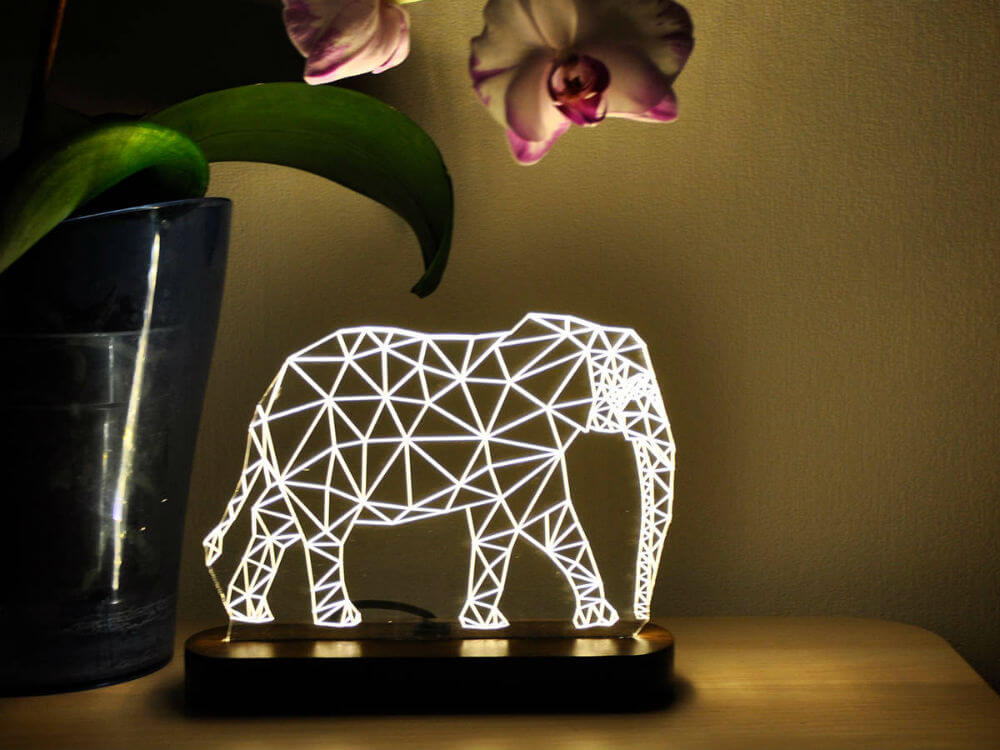 Beautiful no matter what room it is in, this lamp is a rare find. A functioning piece of bedroom decoration is the best way to describe it. The light is a soft glow so it does not hurt to look at, but still adds a small amount of light for mood lighting at night.
19. Hand Carved Thai Reclaimed Wood Headboard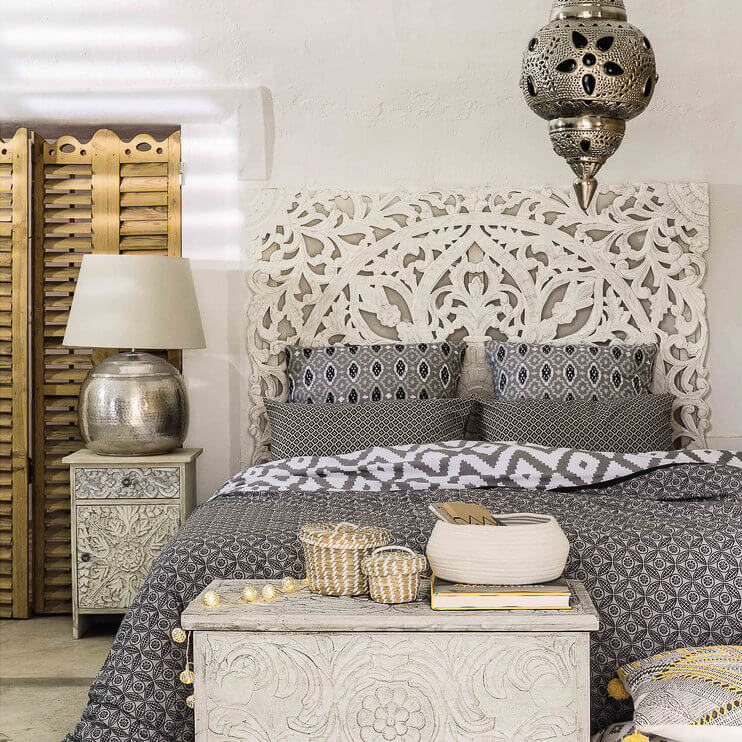 Four pieces are put together at home that makes this exotic headboard. Available in over dozen different colors, there isn't a room this would not look good in. Each and every piece is given such attention to detail that the feelings are visible in every curve. Depending on the color, it can look classy, natural, rustic, but it's always eye-popping.
20. Download and Print 'But Sleep First' Picture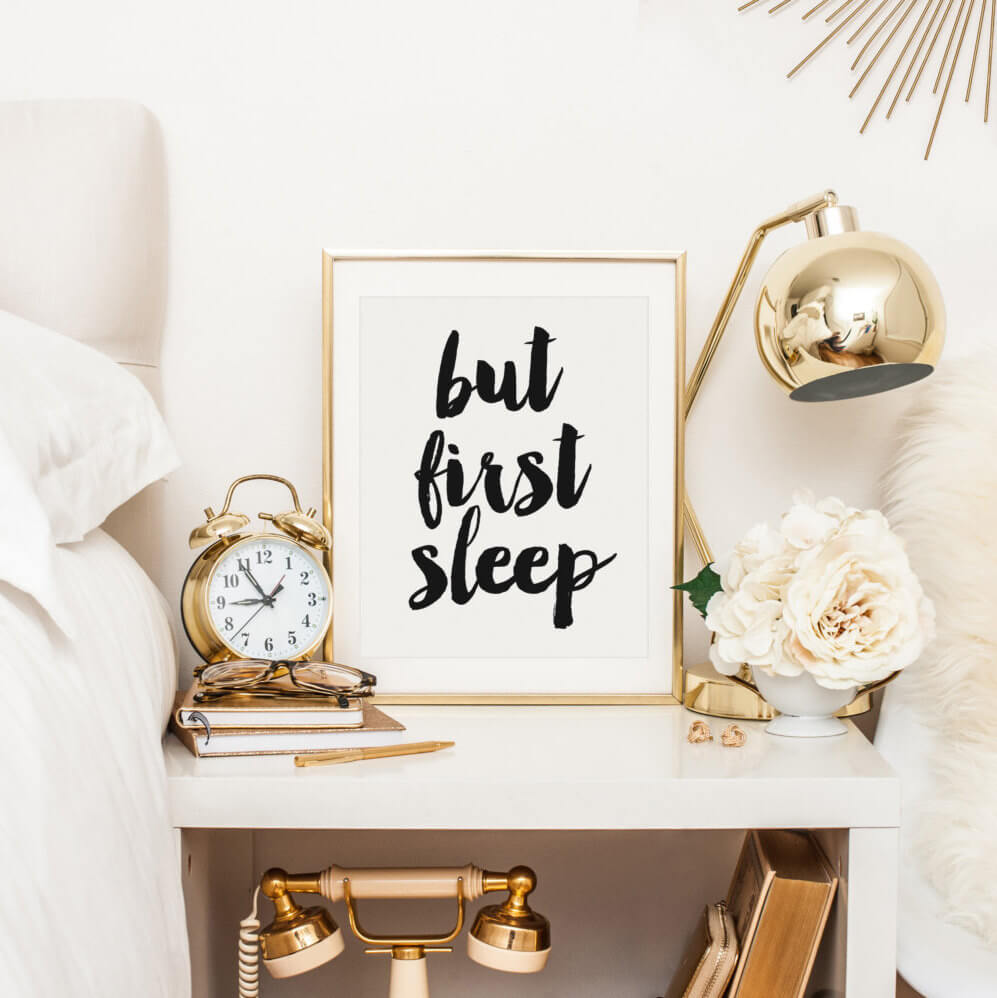 This is an extremely convenient buy. In less than a few minutes, you could have a cute and funny message in a picture frame of your choice. It is even great as a gift since it can be personalized, making it more from the heart. The font looks adorable and detailed enough to look like a painting.
21. Super Soft Personalized Baby Blanket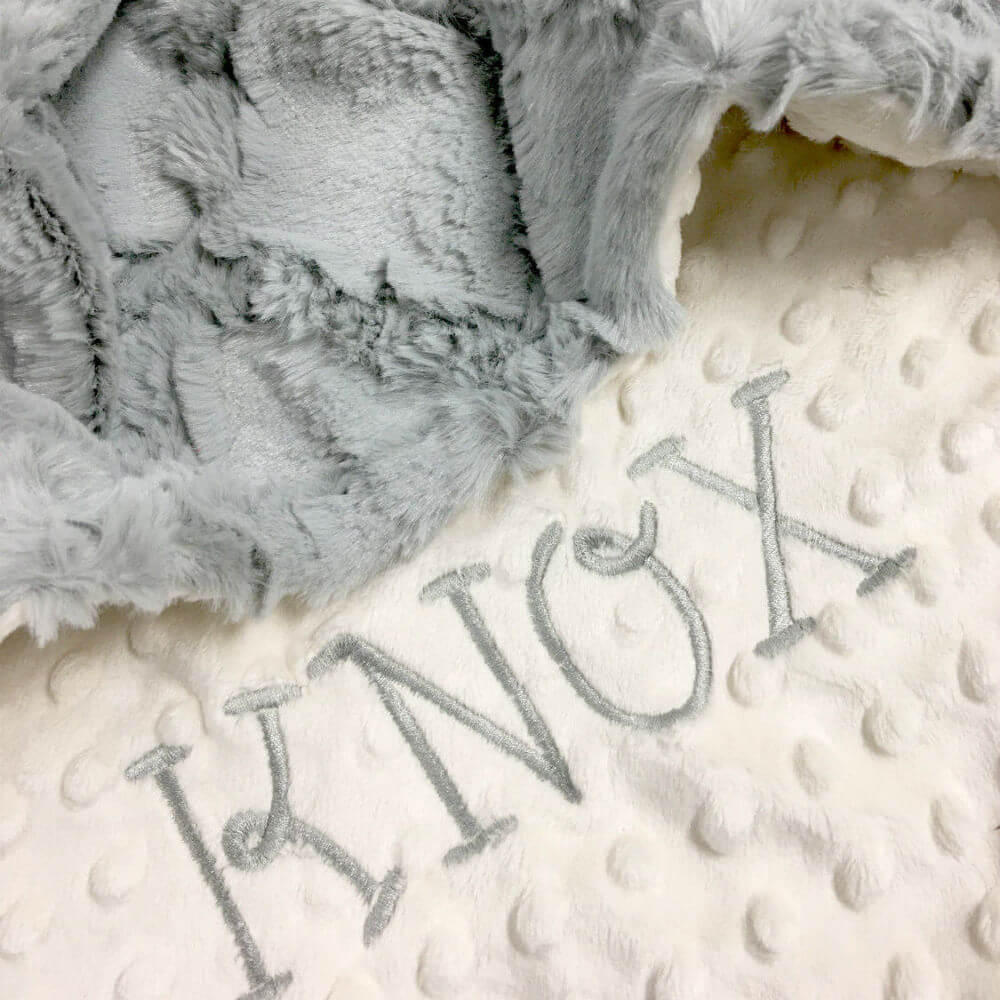 This is another great customizable item for the bedroom. This one is for a bouncing bundle of joy. Whether it is for your own special gift or someone else's this blanket can be extremely personal. From over a dozen colors to chose from, to the font, to the number of names on the blanket, there are many choices.
22. Multicolored Paper Dahlia Wall Art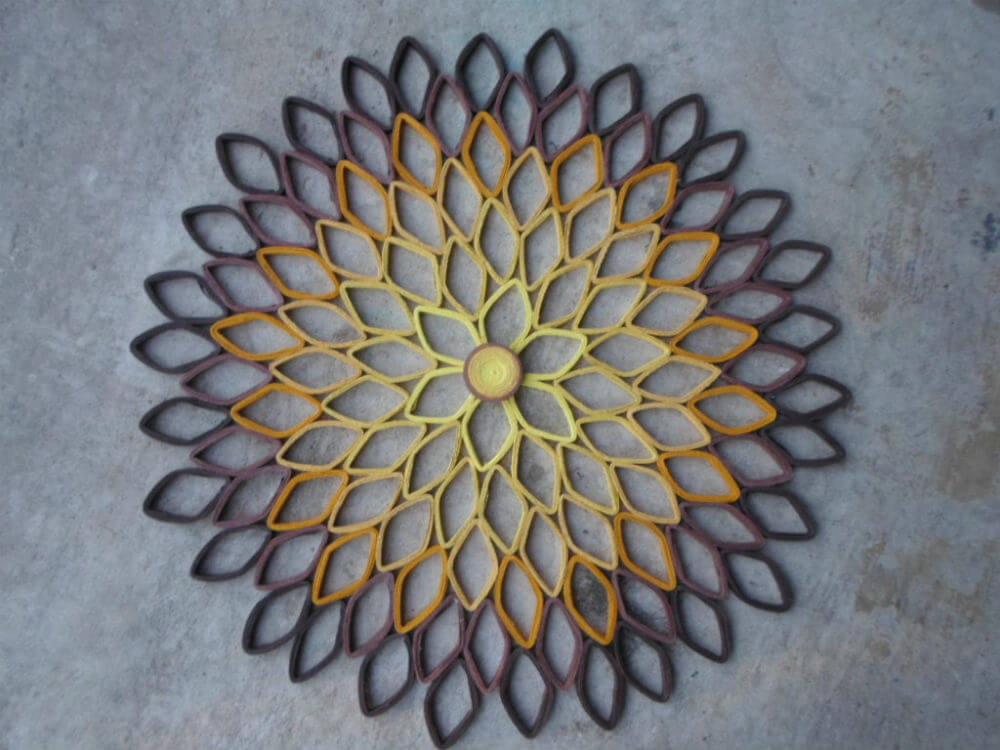 This is a wonderful example of hard work at its finest. When on the wall, it almost looks like a mural. The yellow center blends so well into the purple outer ring. Depending on the color schemes in the room, it can either blend discretely or it can pop out by itself.
23. White Ruffled Burlap Decor Pillow Covers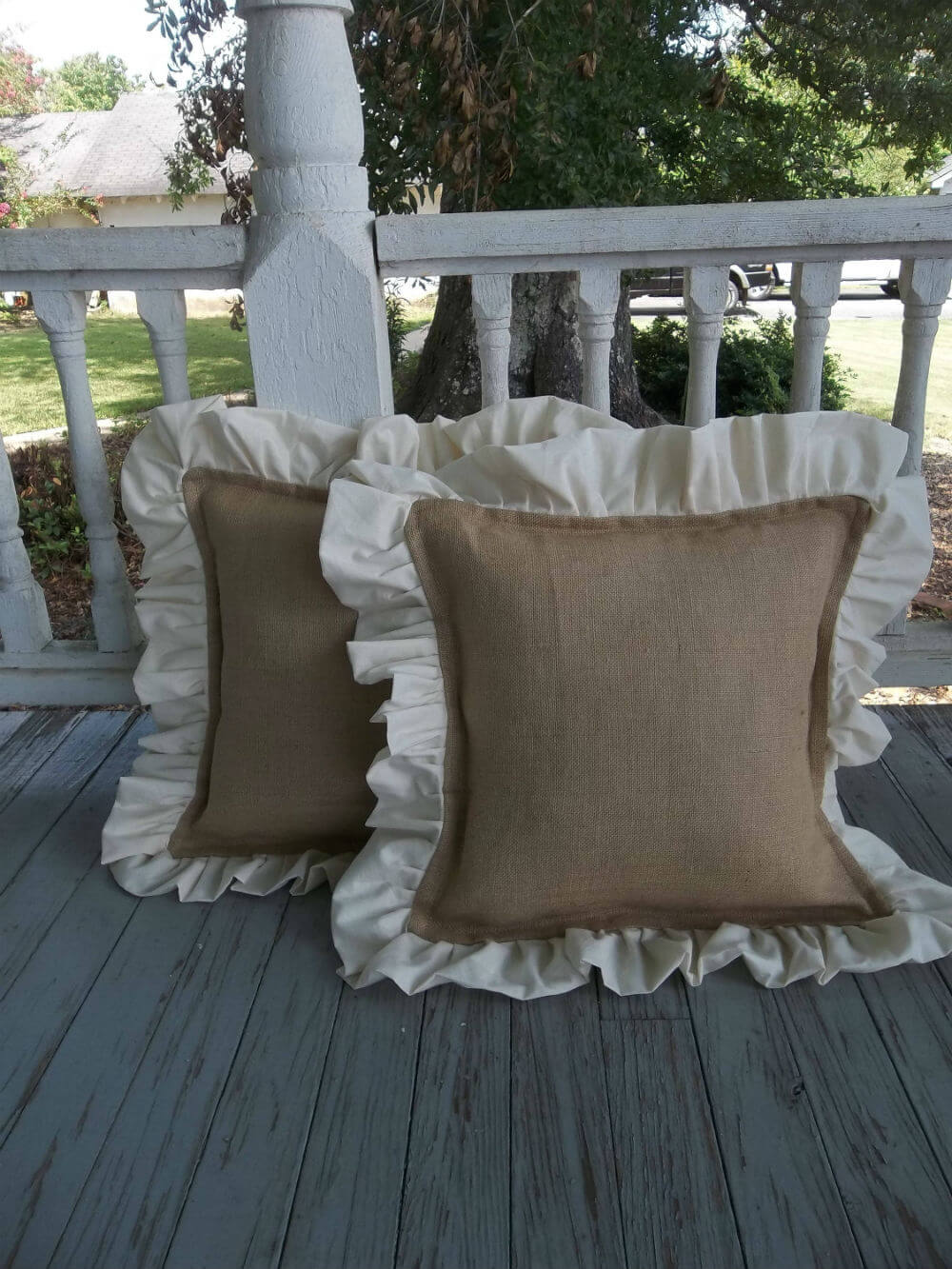 Another cute and french-styled bedroom decoration, these pillow covers can be used with sheets and/or blankets on a bed or a couch to make it feel more like Paris. Like others on this list, these pillow covers have such a simple yet elegant and warm yet refined feel to them.
24. Large Modern Metal Flower Wall Decoration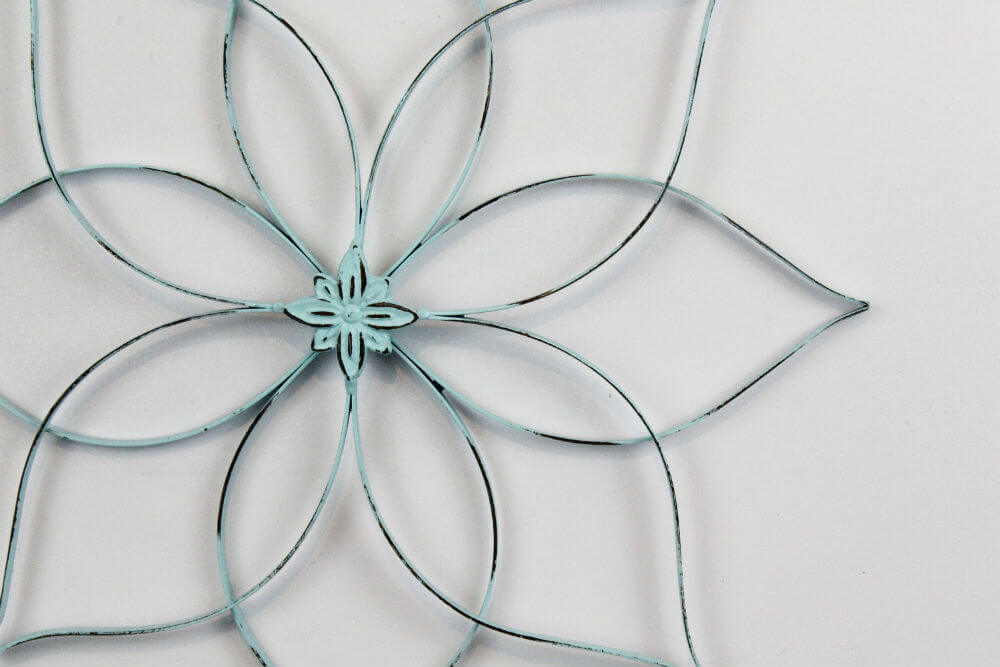 Available in over a dozen colors, this metal flower has a sort of simple mandala type of design, especially with a smaller flower in the center of the piece. The fact that it is 21 inches wide and long will almost guarantee any guests to see it and give their compliments.
If you have an empty room, want a brand new style, or maybe you just want to buy a few things, then you probably noticed that several of these items went great together. The French bed pieces, the picture frames and pictures, and even the damask duvet cover and the metal flower, all of these could be matched together for a brand new style in the bedroom. The possibilities are vast when it comes to this list. Plus, if you only liked one thing, that is one more thing that will certainly add to the warm and calming energy that your room has.