36. A Subtle Yet Colorful Fall Combination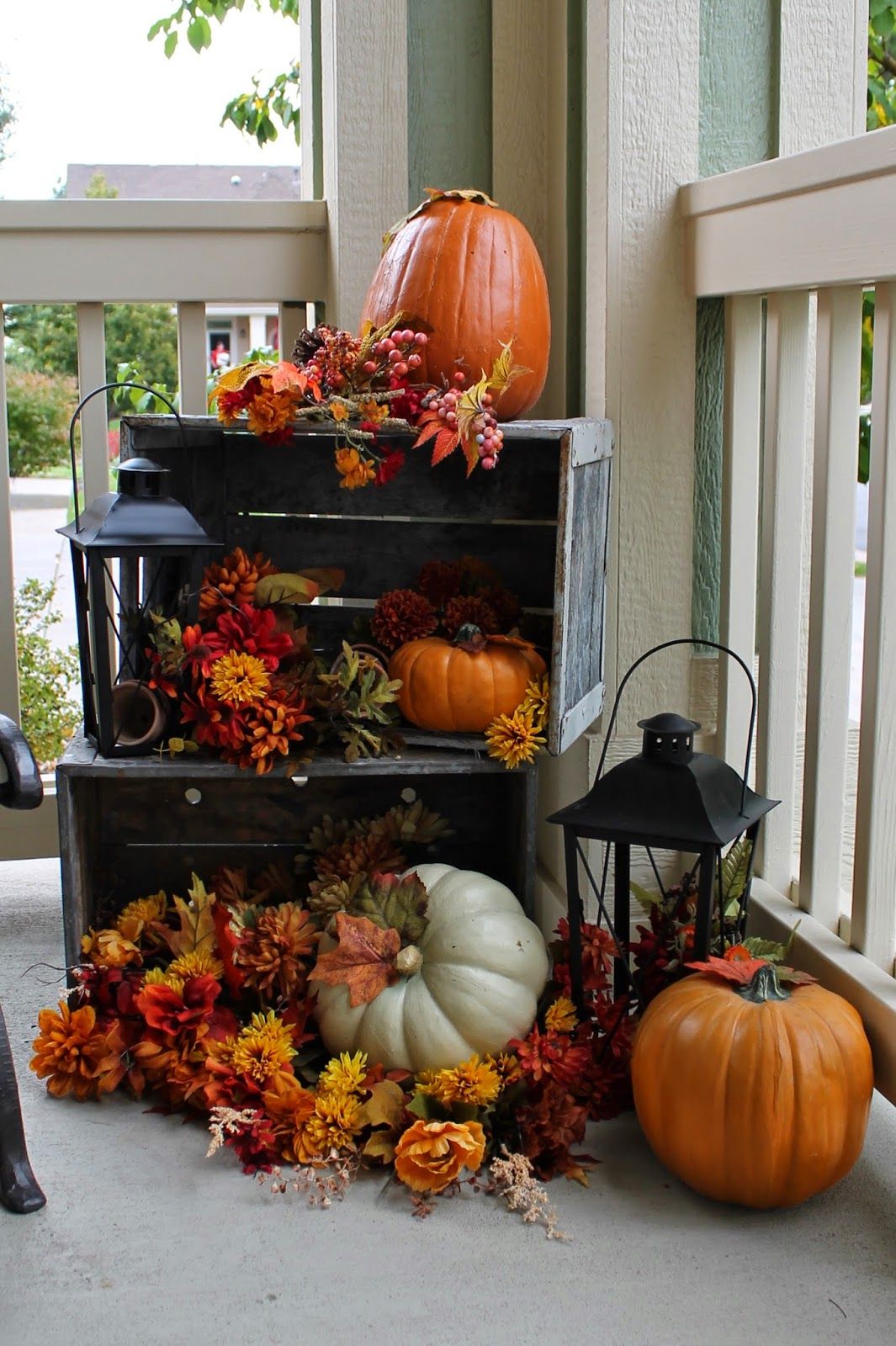 This fall porch arrangement uses two crates to create a tri-level display for a small space. A variety of pumpkins and two lanterns were placed around on the three levels to create this beautiful and colorful display for a small corner of a porch. You're sure to receive many complements.
37. Wreaths aren't Just for Christmas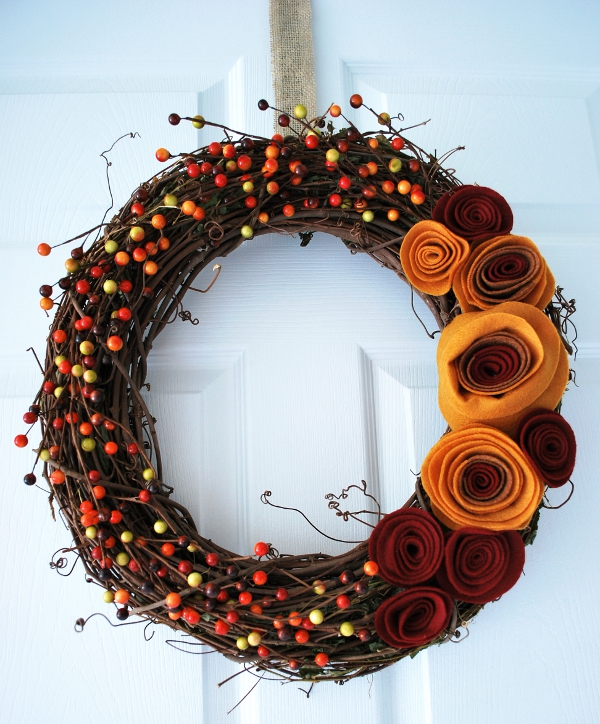 Fall wreaths on the front door do create a focal point for your porch. A wreath alone can be enough to add a fall feeling to the exterior of your home. You can buy finished wreaths, or just get a grapevine wreath and push fall floral picks into the wreath. This will easily add fall colors to your door.
38. The Vast Possibilities of Simple Decor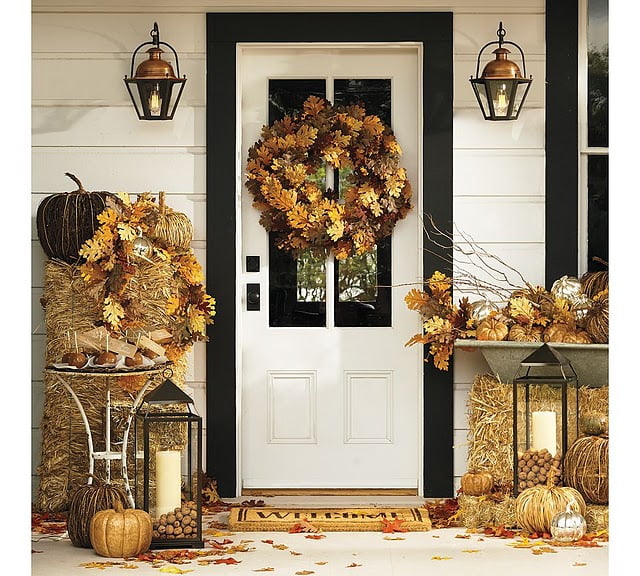 There are several things that are very clever and different about this display. First, is setting one bale of straw vertically on end creating a two-tiered display. Second, many of the pumpkins are grapevine pumpkins, and last is the table of faux candy apples. These little unexpected touches make this display memorable.
39. Pumpkins Can be Stylish Too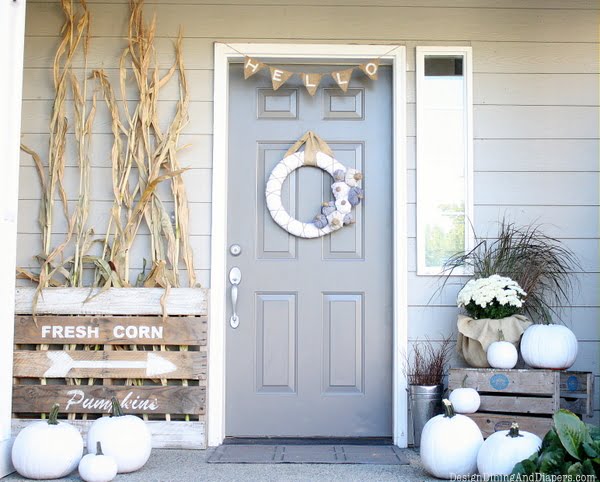 If your house won't look good with a colorful fall palette, try a neutral display like this one. This display uses natural elements and pumpkins that have been painted white. The contrasting textures add interest. This provides a less rustic and more sophisticated fall look that better complements some homes.
40. A Modest Expression of Fall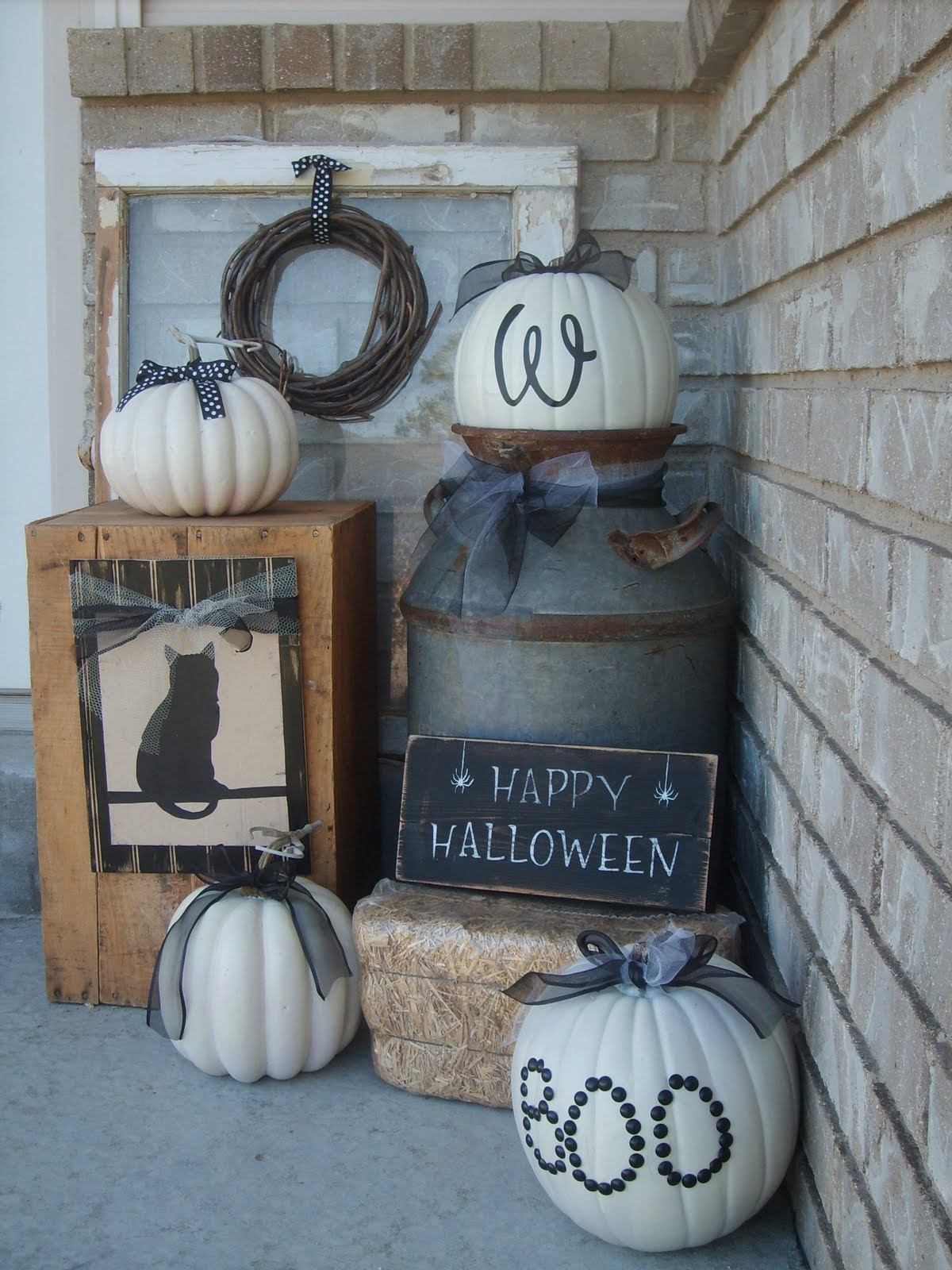 This black and white display for Halloween is another one that can be used on a small porch. It demonstrates that when you don't have a lot of space to spread out your display, you can go vertical, or create tiers like this one does. This compact display provides a visually interesting seasonal display for a small porch.
41. Fall Porch Design with the Basics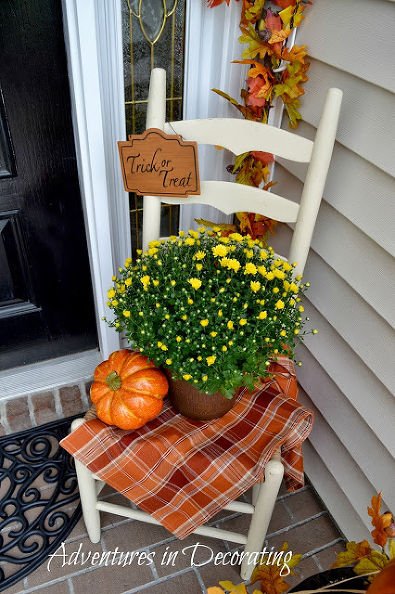 This display uses a white wooden kitchen chair as a base, which shows that you can use items that you already have. Hanging from the chair is a small wood sign with "Trick or Treat" stenciled on it. After Halloween, this sign could be flipped over to reveal a Thanksgiving greeting. This compact display says "Welcome" and "Welcome Fall."
42. A Multicolored Perspective of Fall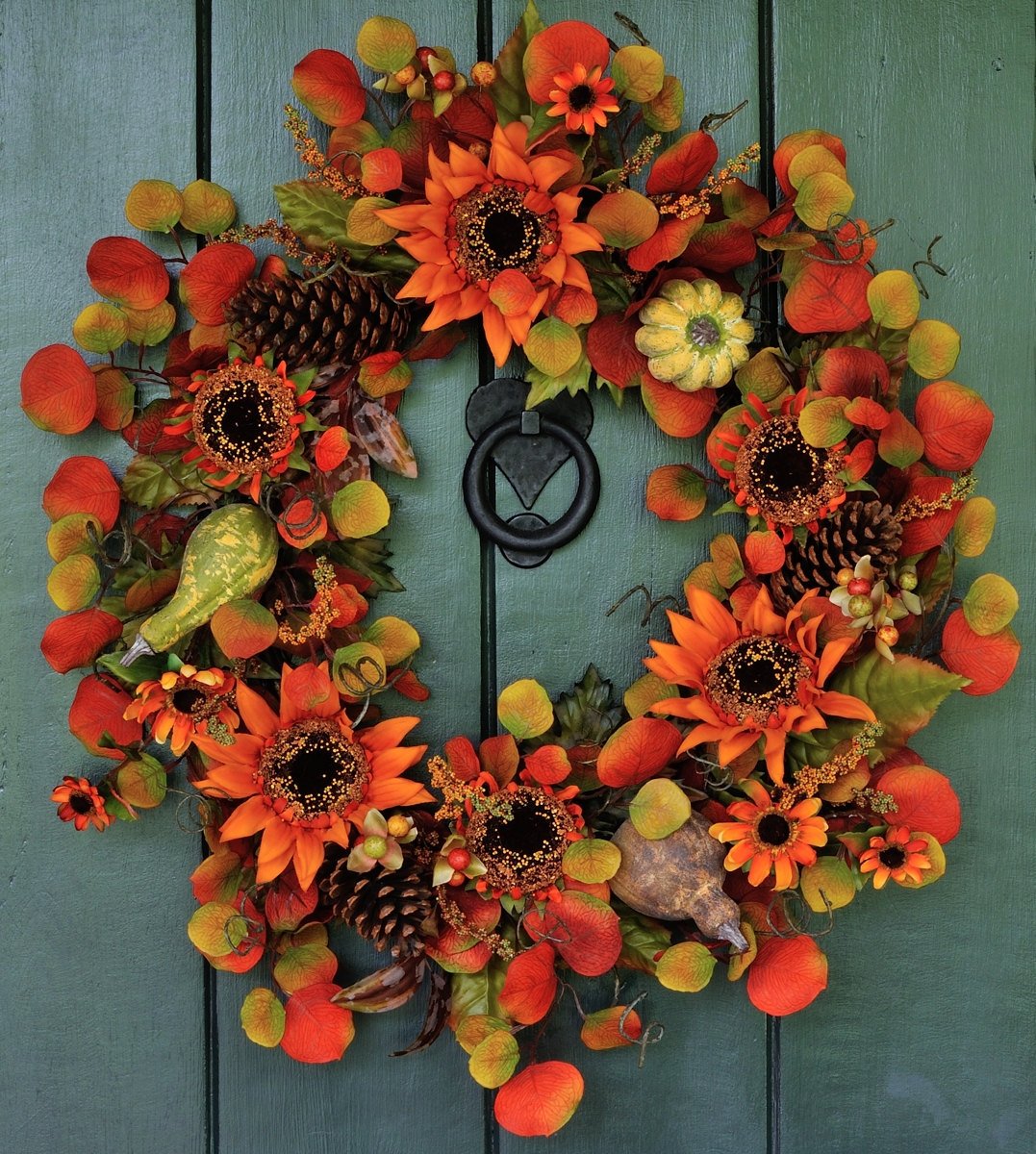 This colorful wreath is one of many available on Etsy. However, you can create similar wreaths yourself. Start with a grapevine wreath and push floral picks into it. Instead of hydrangea, choose sunflowers, mums, or other fall flowers. Add pine cones, gourds, berries, and strips from fall-colored vines, and you have a fall wreath that will make you proud.
More fall porch decorations on the next page…