55. Edison's Manor Wooden Chandelier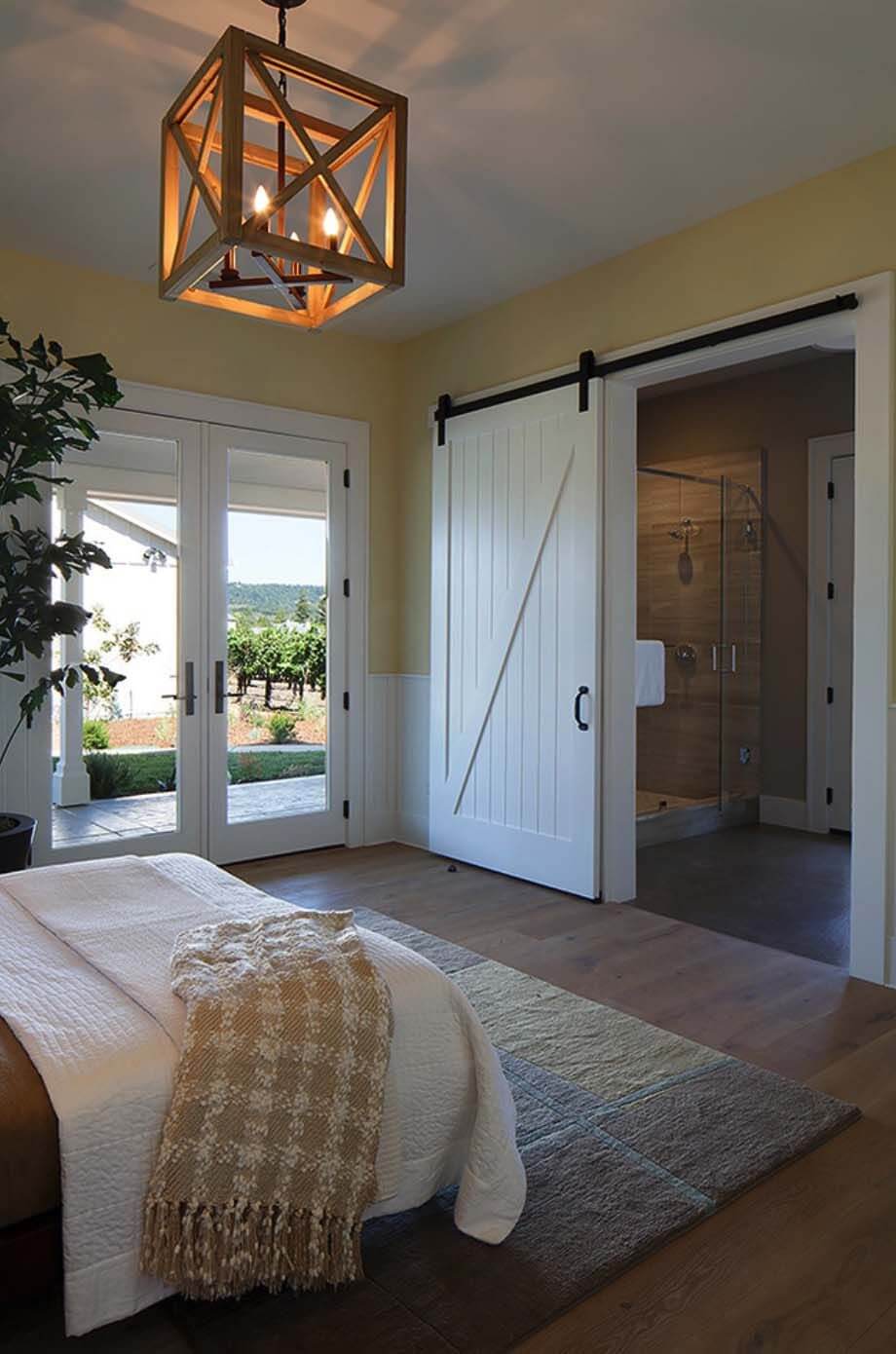 Arrows are a chic addition to any decorating scheme. Make them fit your farmhouse aesthetic by creating some out of repurposed wood! Simply cut 4 pieces and arrange them in a double point pattern.
56. Secret Garden Style Bedroom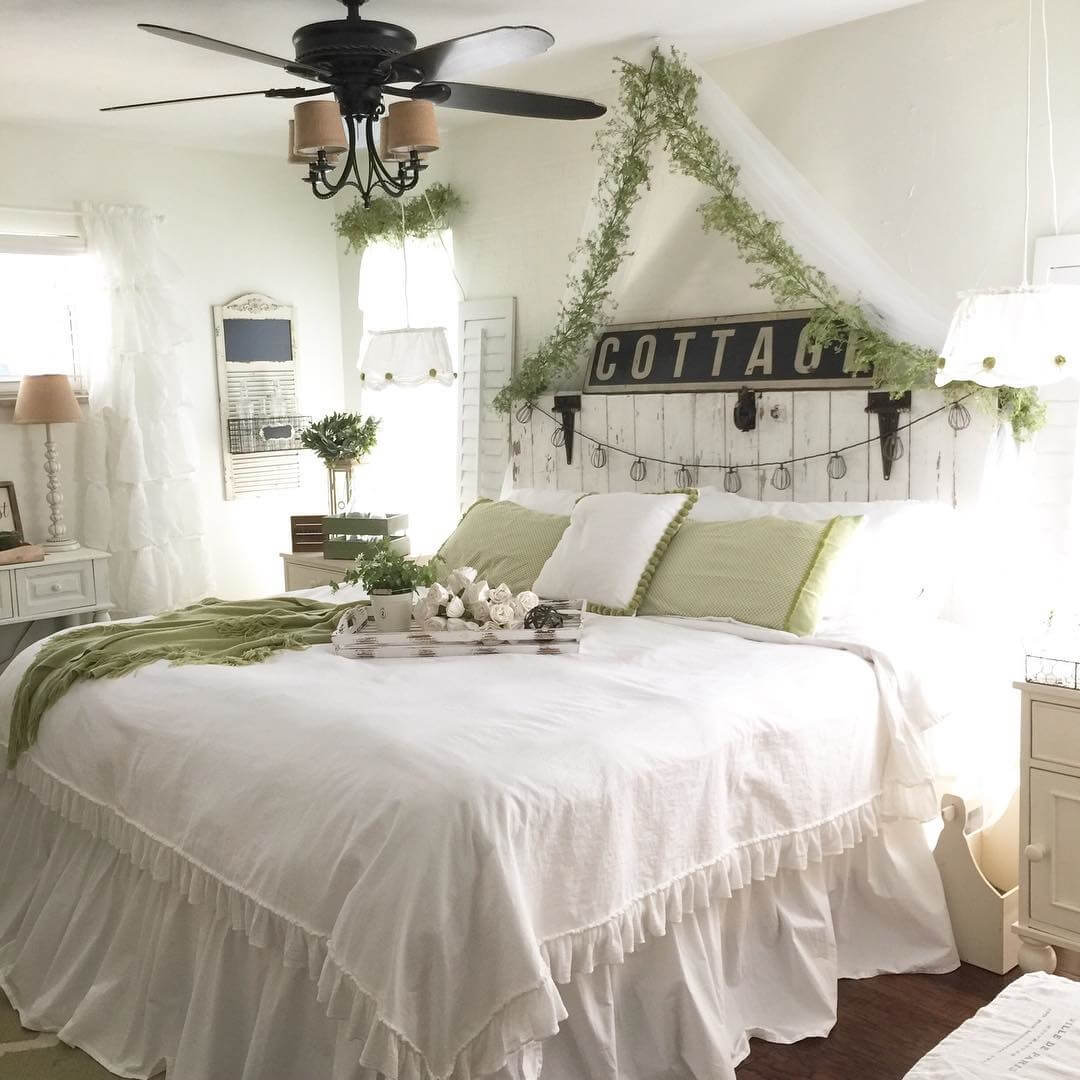 Create a unique light fixture perfect for a farmhouse out of wood. The open box design looks beautiful and allows a lot of light to flood the room. This DIY would look amazing in an entryway, bedroom, or dining room.
57. Old Town Laundry Bureau Top Decor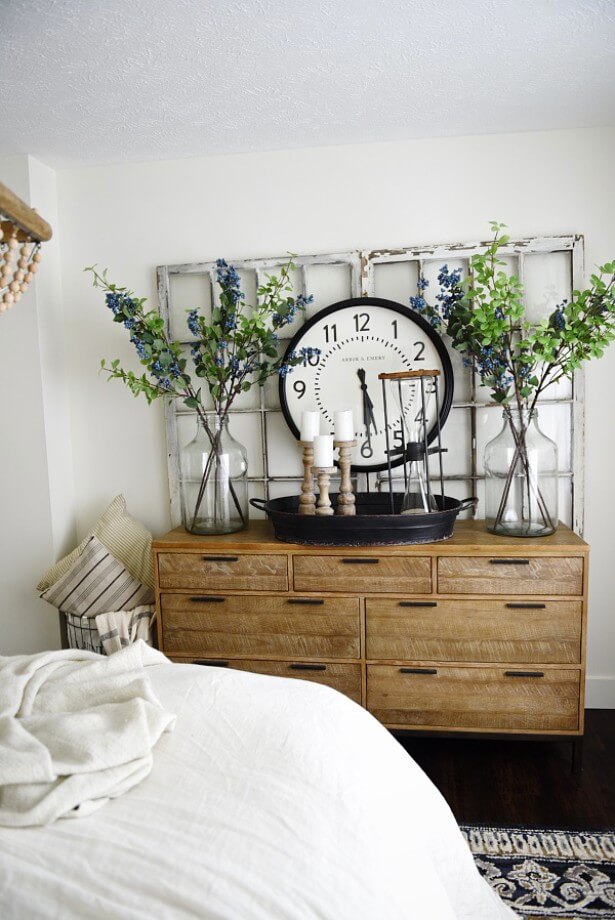 Give your bedroom the feeling of a country cottage garden with a few simple steps. White bedding and lampshades with leaf green accents reflect the pretty plants outside. Add some fresh greenery and fairy lights to complete the look.
58. Farmhouse Hotel Sweet and Simple Bedroom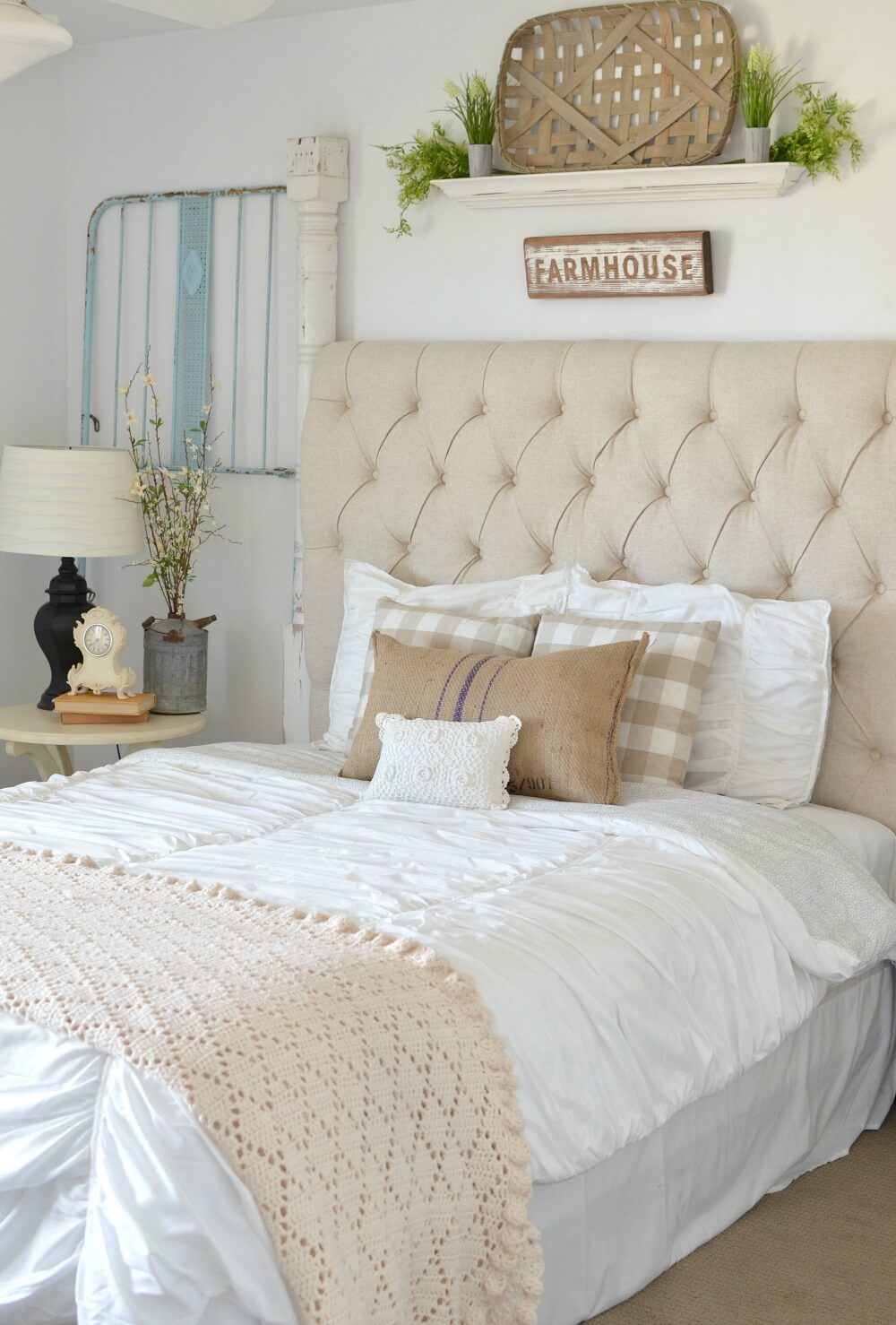 Fill up that space on top of your dresser with some farmhouse chic pieces. A huge clock, candlesticks, and plants in vases are farmhouse staples. Add an antique windowpane in the back to act as wall art, too.
59. Country Parlor Picture Scheme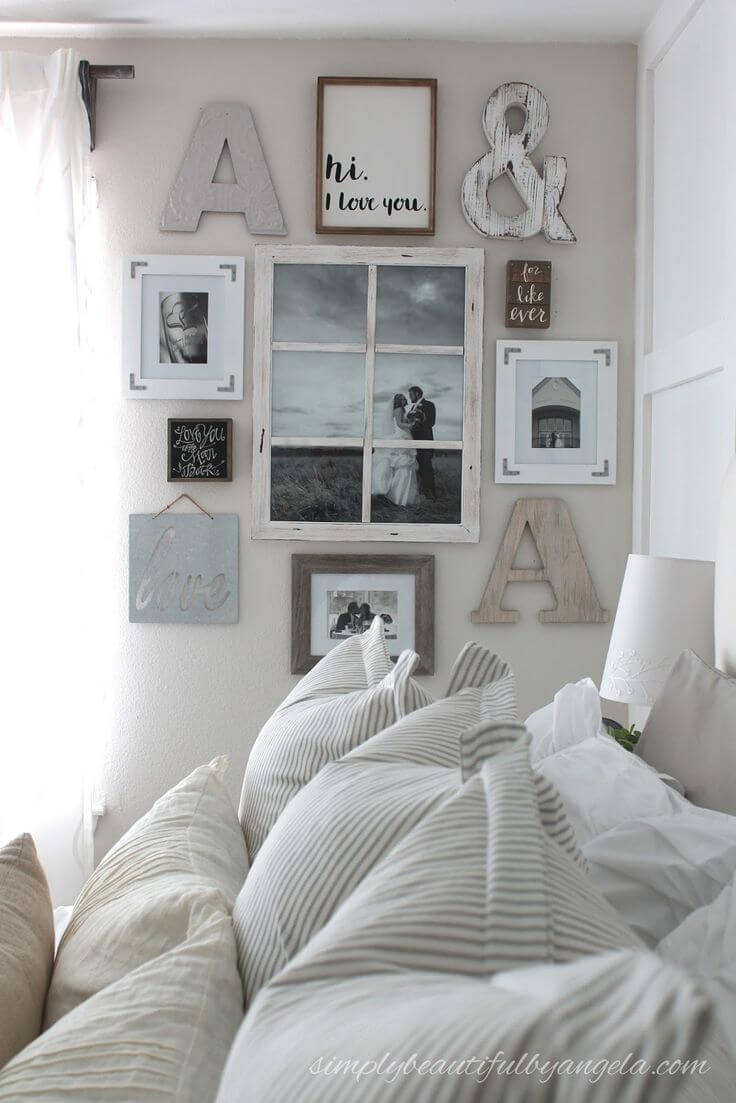 This room says "farmhouse" without going over the top. Gingham throw pillows, a wicker basket, and a tiny metal milk jug all add a country feel but could easily be switched out if you want a new look.
60. Behind The Curtain Partitioned Country Bed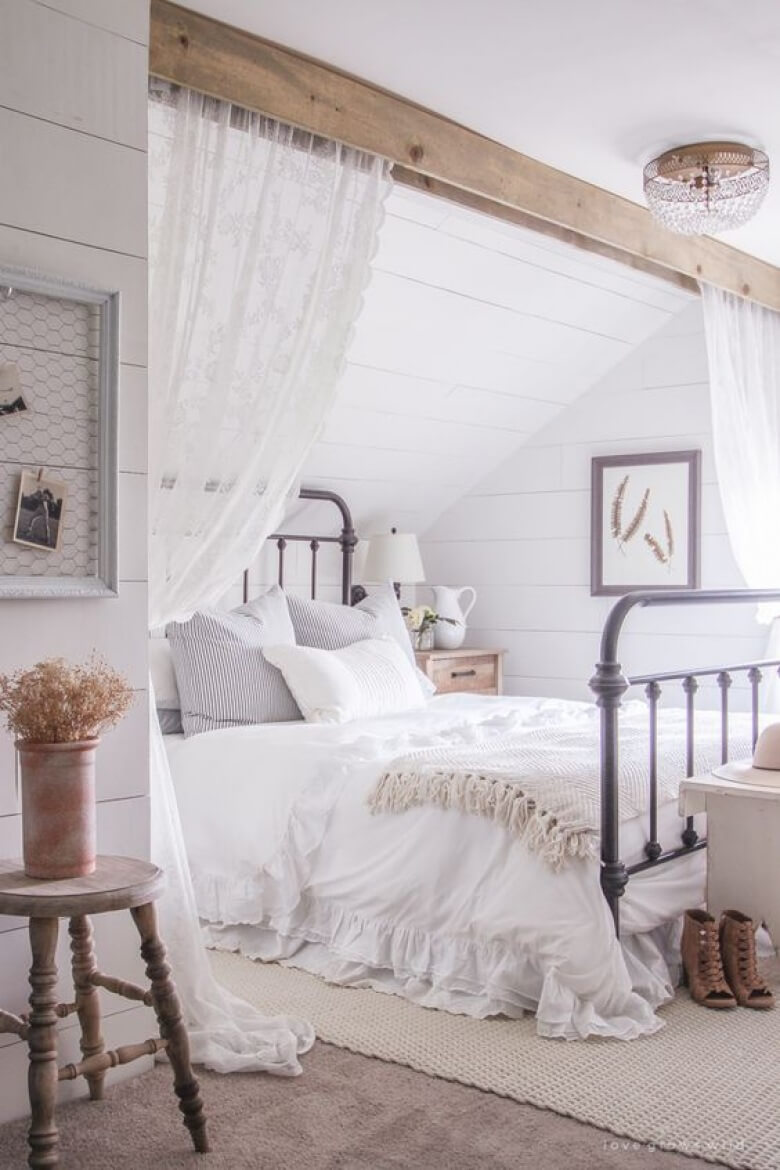 This eclectic, shabby chic gallery wall adds a personal touch to your bedroom. A mix of framed photos, love quotes, and distressed wooden letters in matching colors look perfectly imperfect.
61. Tin Sign Solo-Standing Letter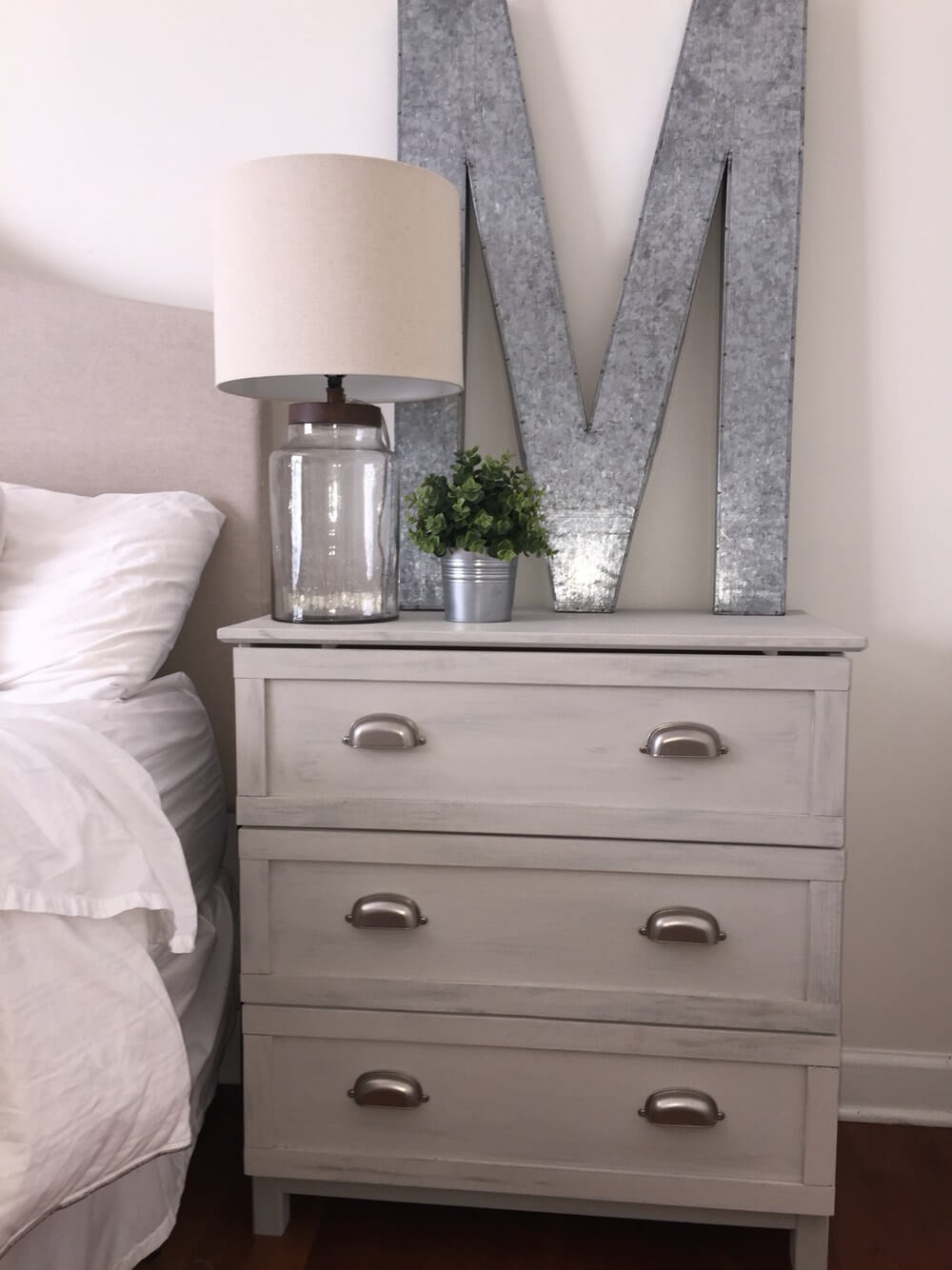 Pretty lace curtains give you extra privacy in bed while adding a feminine farmhouse feel to your bedroom. Hide the curtain rod with wood boards for an even more rustic look.
62. Castaway Memories Beam & Wire Picture Display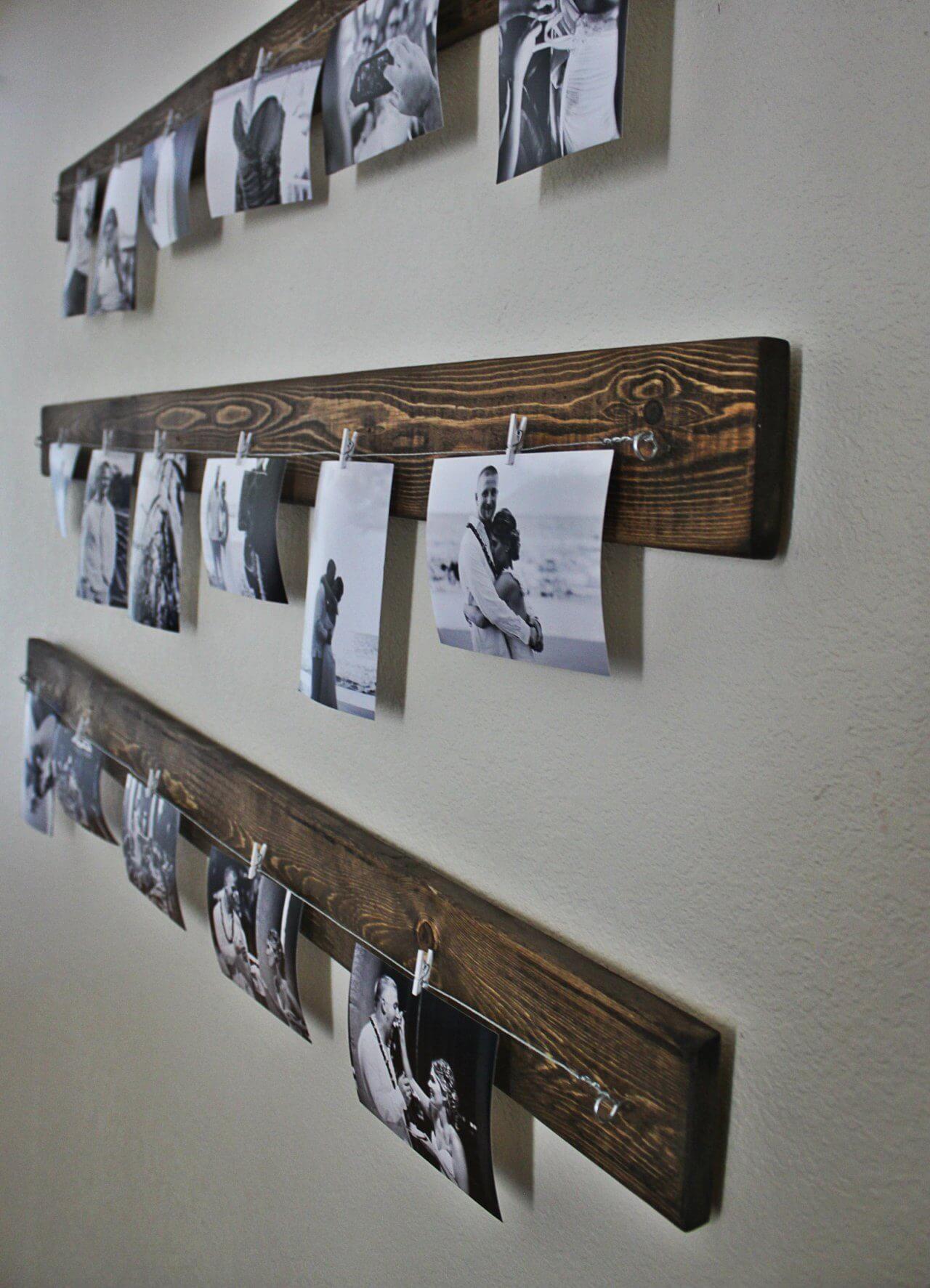 Just married? Add your new monogram to your bedroom with this DIY art. One giant galvanized metal letter is reminiscent of the farmyard but looks chic in this artistic format.
63. Rustically Yours Handwritten Wooden Love Sign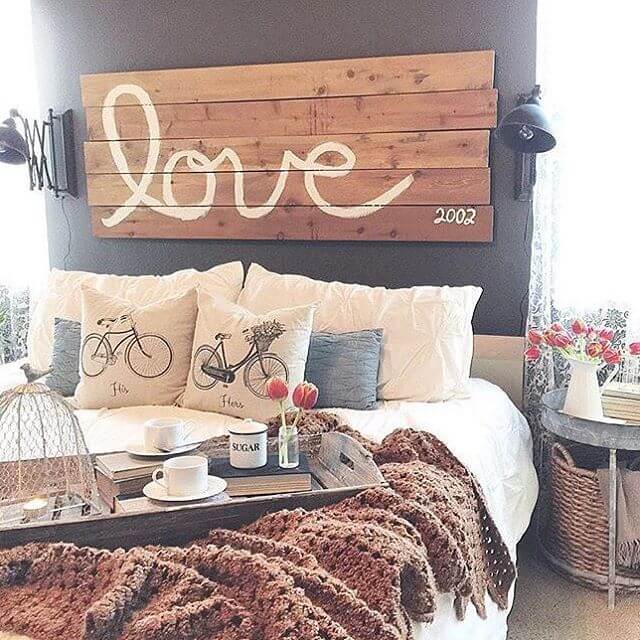 If you swap out the photos on display in your home often, try this DIY. Attach fishing wire to wood boards, then add tiny clothespins. Attach photos or mementos with the pins and change then whenever the mood strikes!
64. Greenbelt Lodge Adorable Room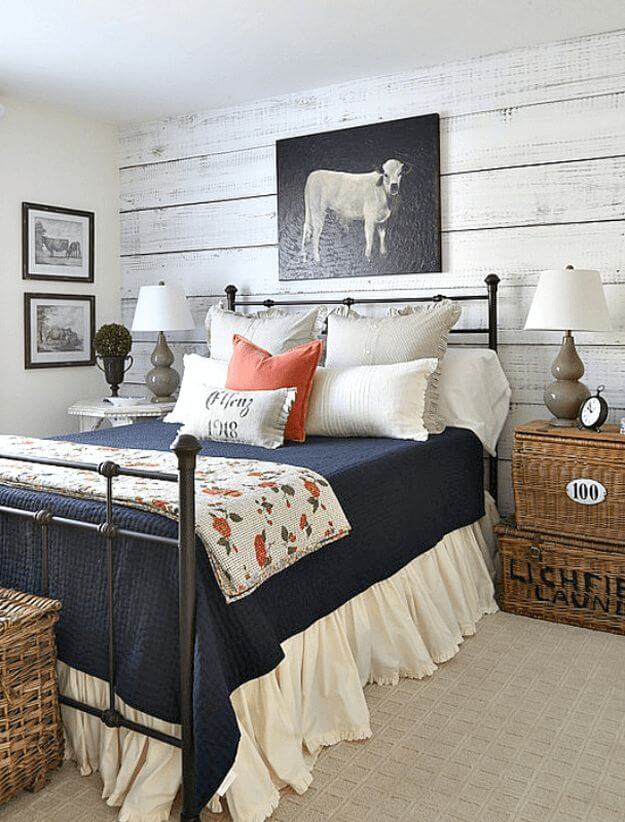 Paint the word "love" and your wedding year onto repurposed wood boards for a personalized art piece. This DIY would make a great addition to a newlywed bedroom or a wedding gift!
65. Ebony and Ash Palatial Farmhouse Bedroom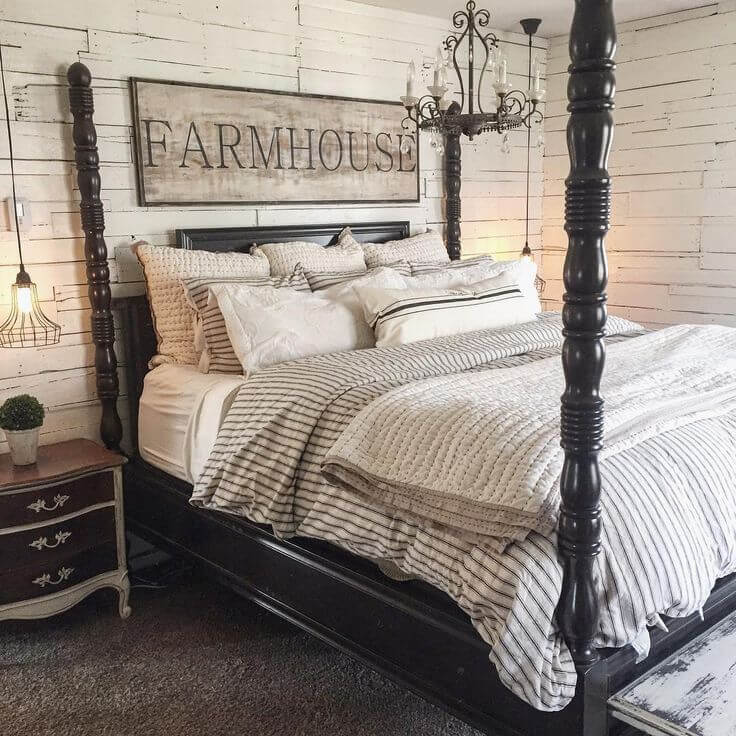 The best part of a farm is the animals! Show your love for them with some vintage cow prints. Keep the look chic with pretty quilt, ruffle, and wicker accents.
66. Shabby-Chic Beach House Retreat Bedroom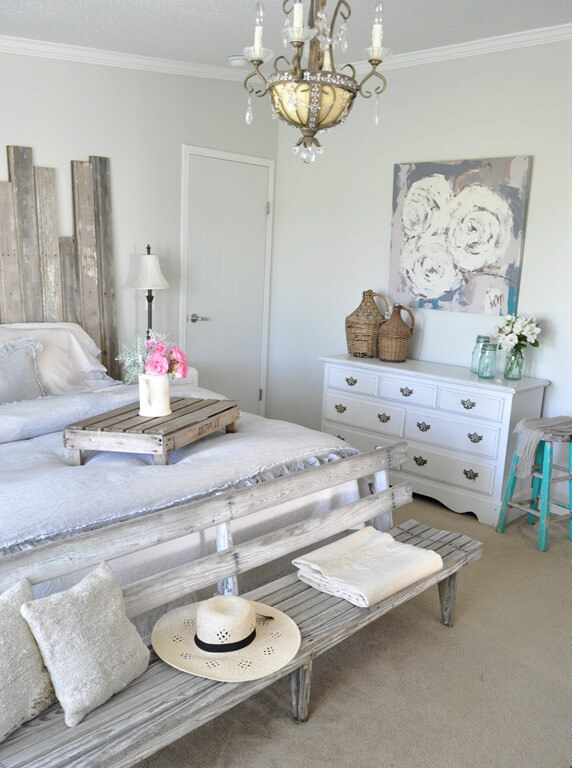 This room is the perfect mix of fancy and rustic. The upscale chandelier, regal end table, and giant poster bed look homey when paired with shabby chic linens and distressed walls.