When the weather gets warm, a smattering of flowers and plants gives your outdoor space a springtime feel. With their pops of color and texture, flower beds easily shake the winter dullness off of your home. This list of 27 beautiful flower bed designs can help transform your yard from boring to "wow!".
27 Pretty Flower Bed Projects

Whether you want to plant flowers, herbs, vegetables, or shrubs, there are pretty flower bed ideas here list for you. If you think plant beds are for grandmas and country cottages, think again! Flower beds don't have to be boring or predictable. On this list you will find gorgeous floral layouts, unique planters made from repurposed household objects and designs using fun props.
From old suitcases to antique cauldrons, all it takes is a little creativity to show your personality through your garden! There are also tons of simple and easy to make projects, too. There are even ideas for raised beds so you never run over your plants with the lawn mower. Never fear if you have a small yard; simply try one of the vertical flower bed decorations on this list. It's time to find your favorite bright and sunny flower bed ideas!
1. Perennial Flower Bed for Summer-long Blooms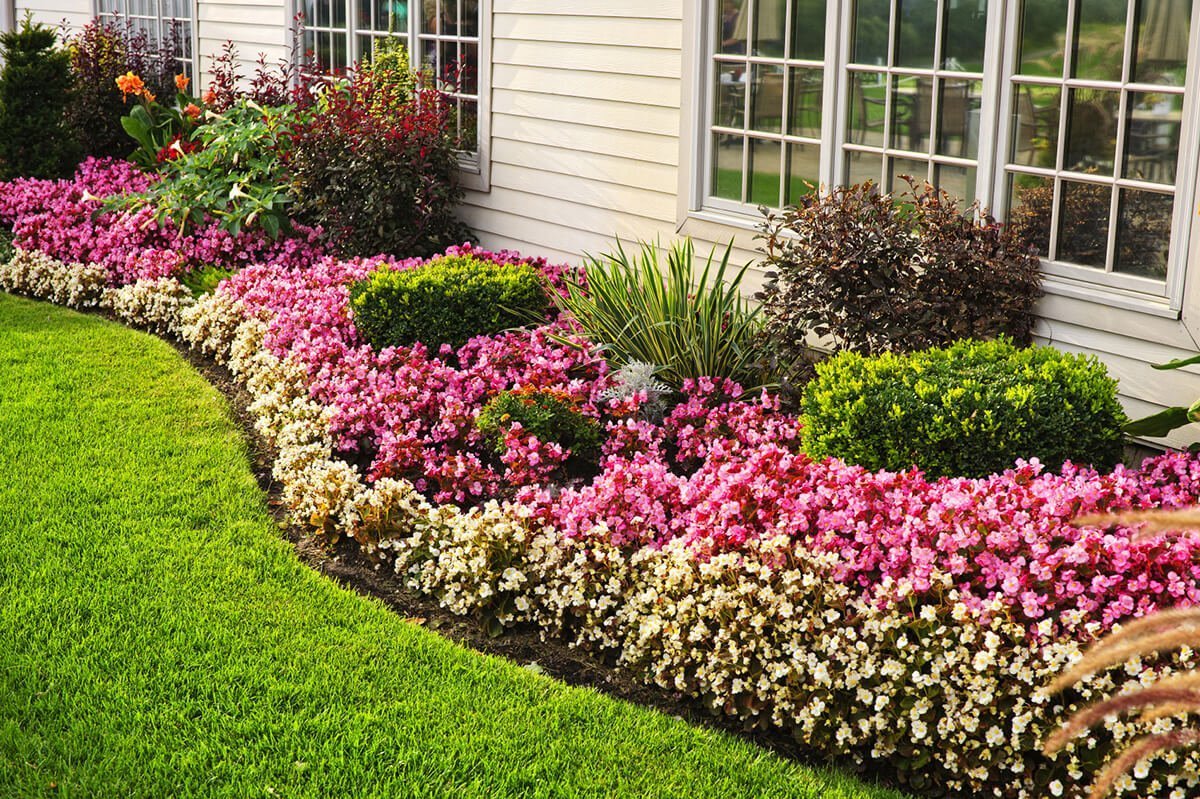 2. Tree Base Flower Bed with Rocks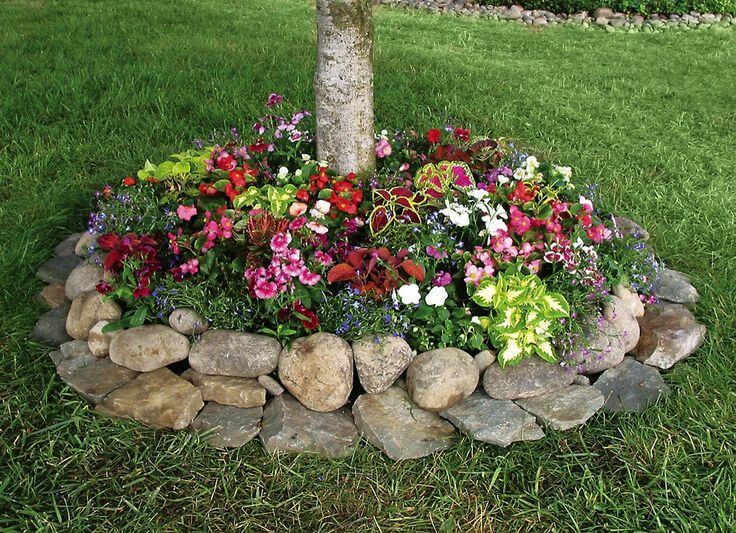 3. Side Yard Flower Bed for Small Spaces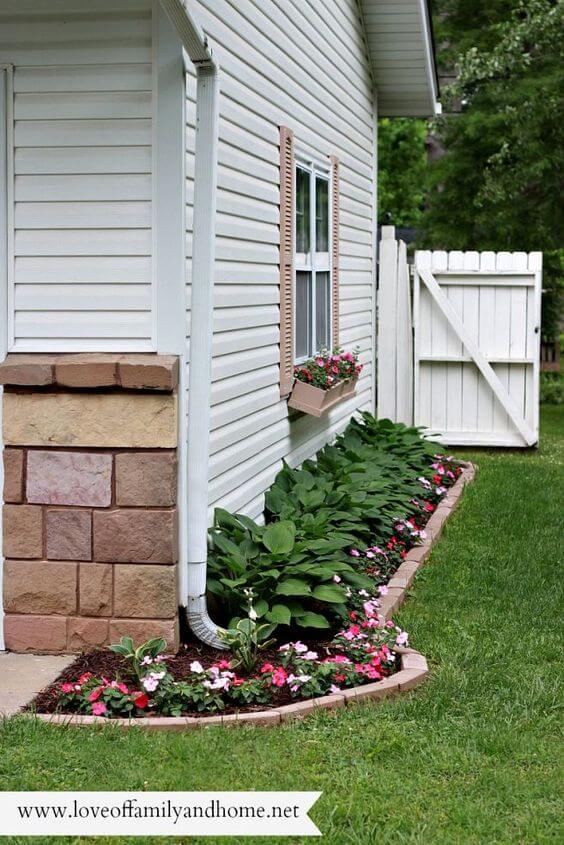 4. Pretty Repurposed Tree Stump Flower Bed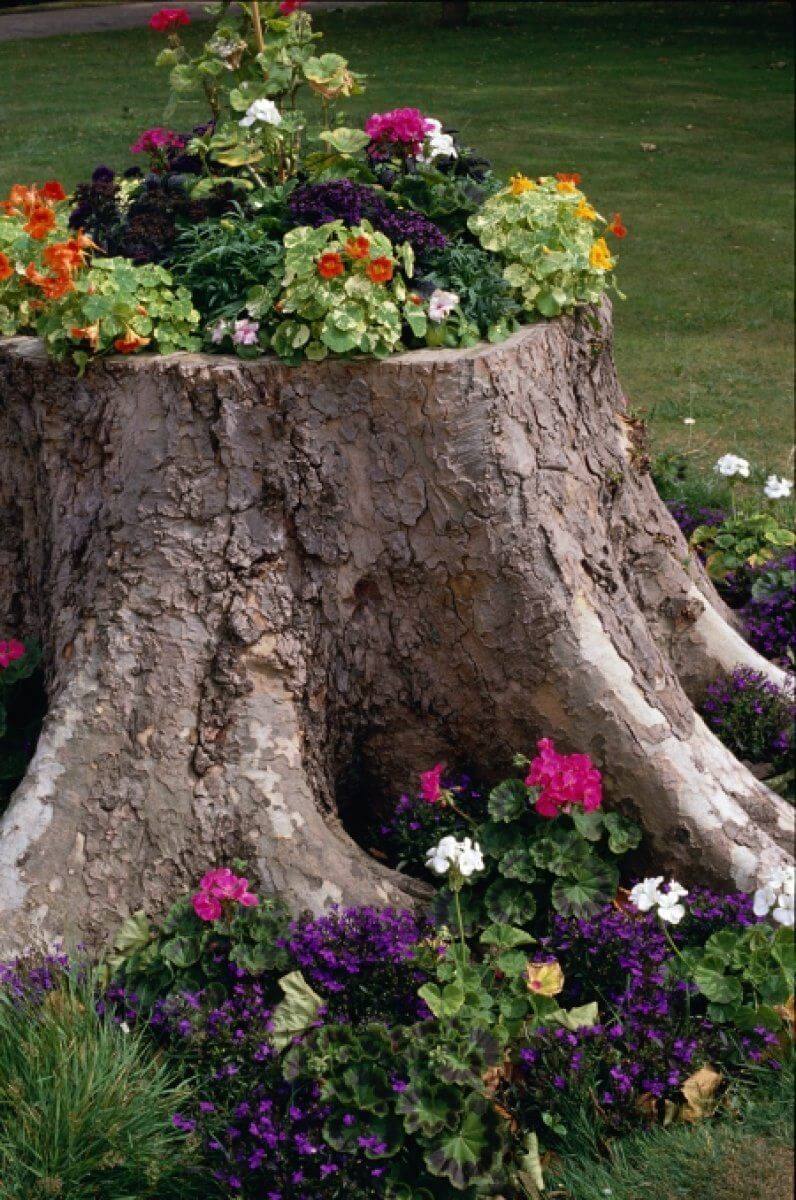 5. Flower Shaped Floral Garden Layout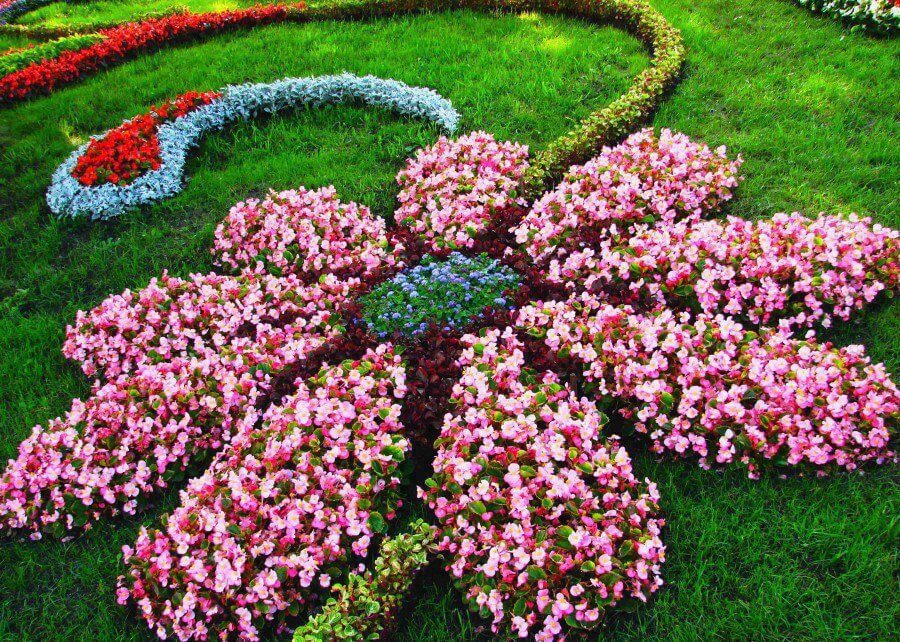 6. Rustic Hollow Log Flower Bed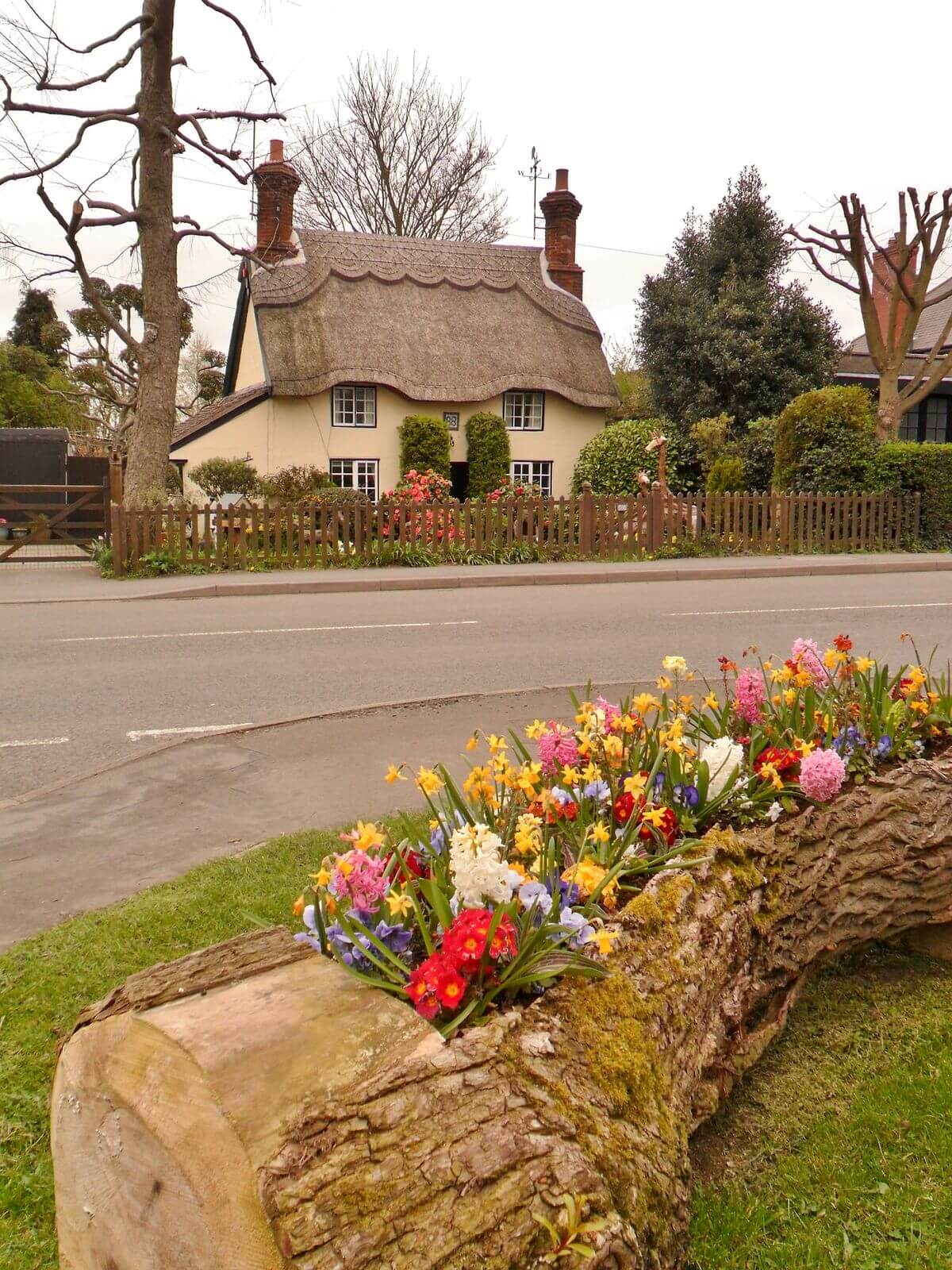 7. Tile Deck with Built-In Flower Beds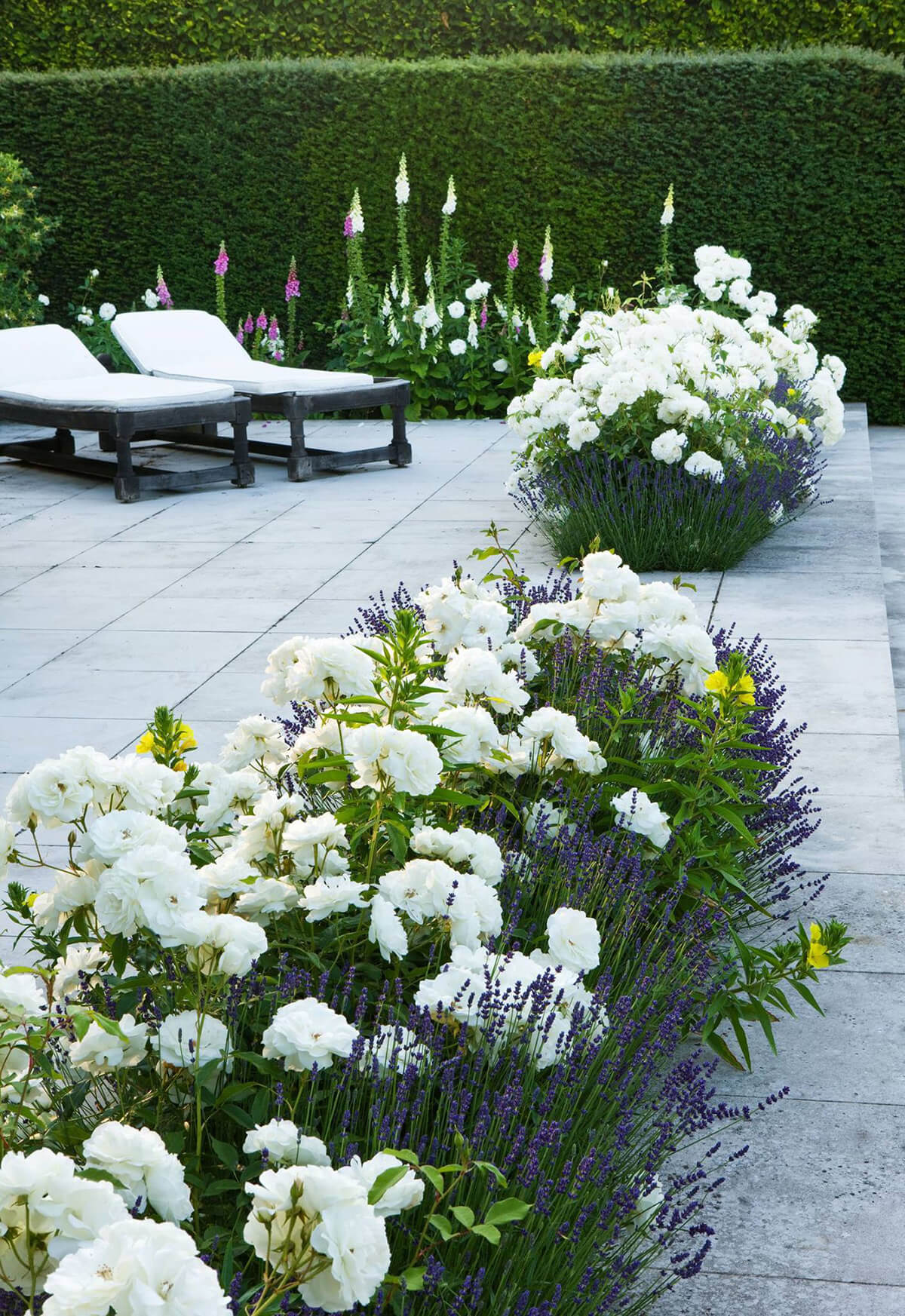 8. Side Yard Plant, Flower, and Herb Garden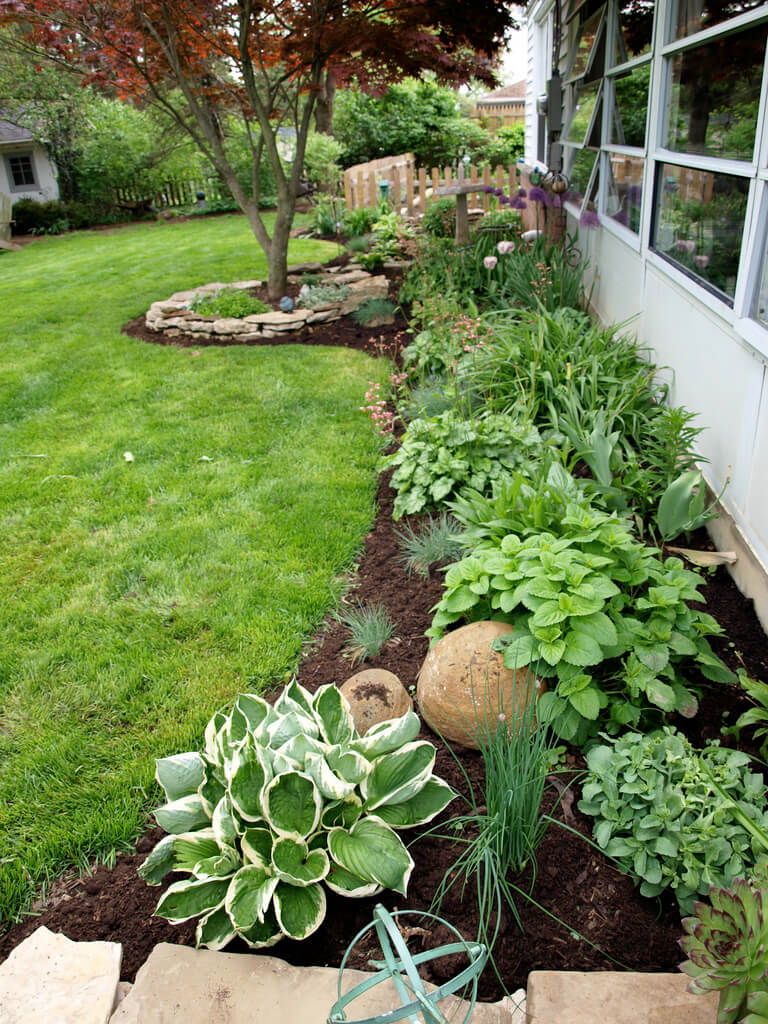 9. Raised Block Flower and Plant Bed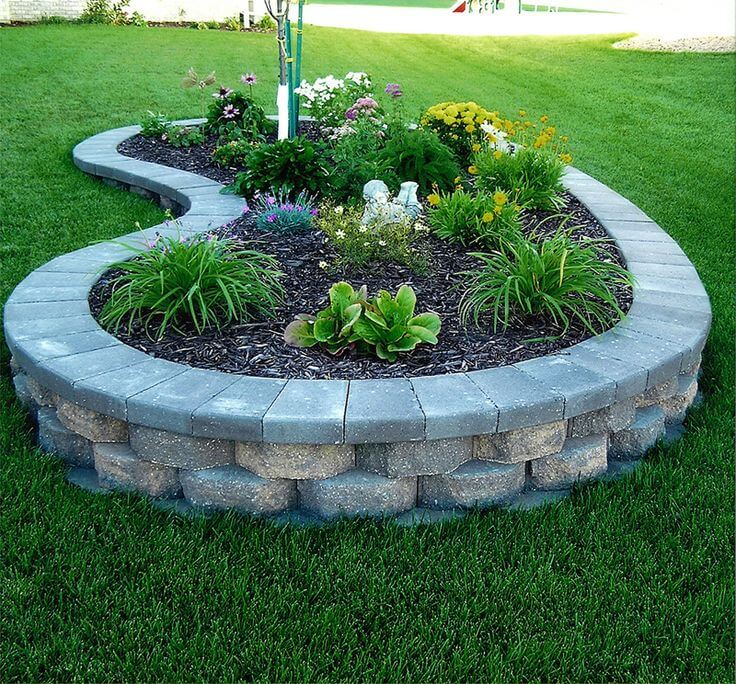 10. DIY Tree Flower Bed Tutorial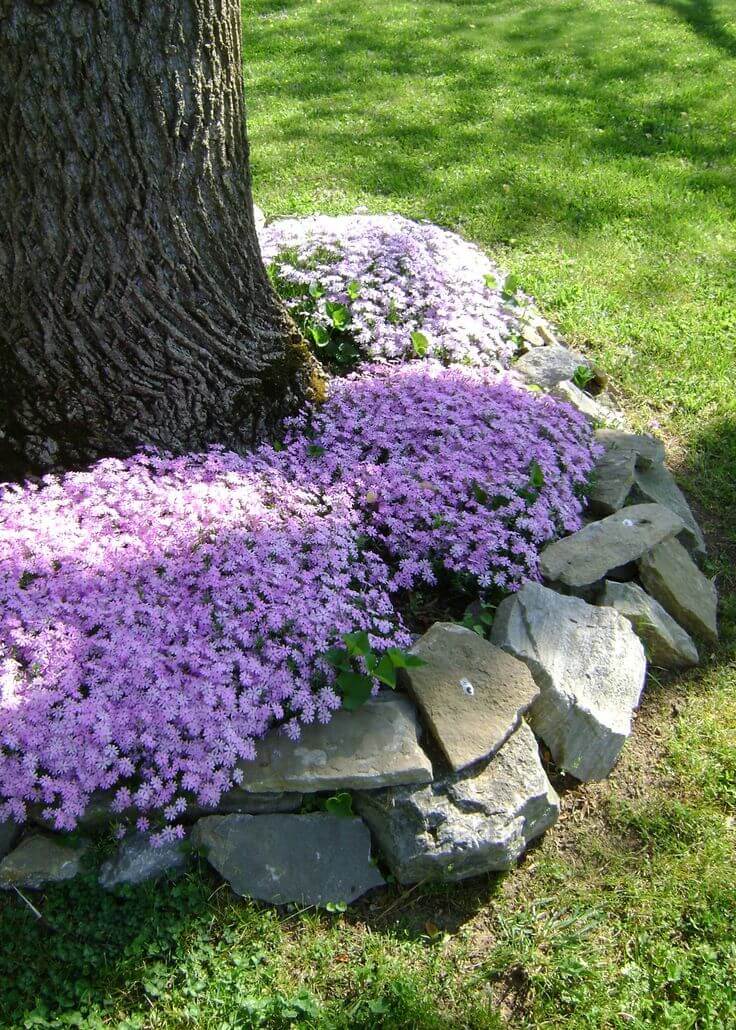 11. Gravel Yard with Plant Bed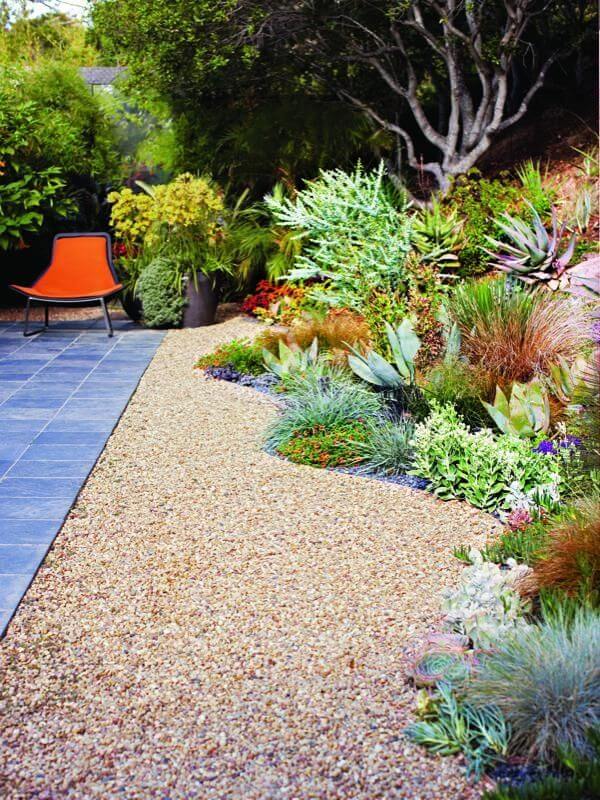 12. Flower Bed with Clay Pots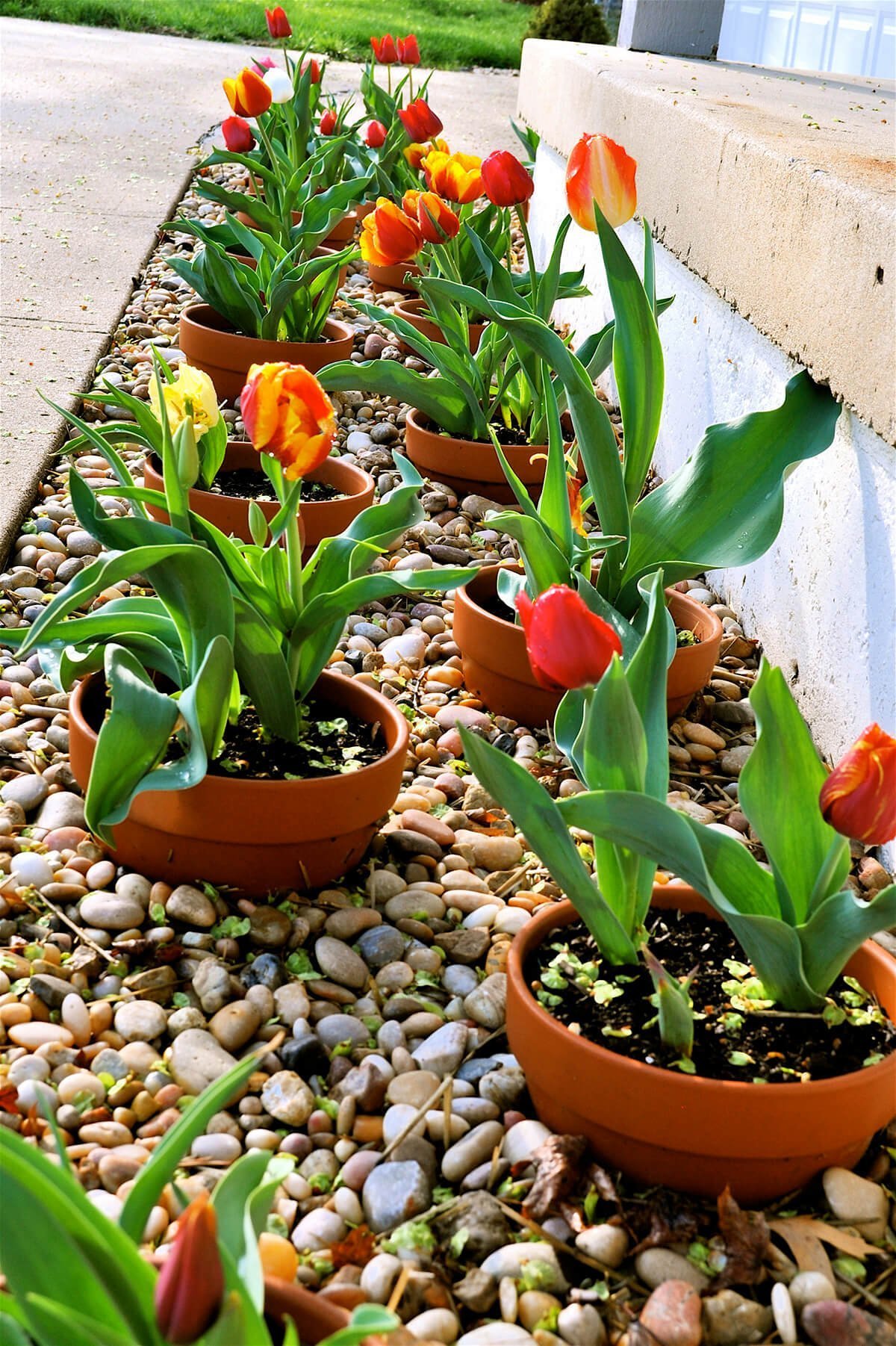 13. Flower Bed with Wheelbarrow Planter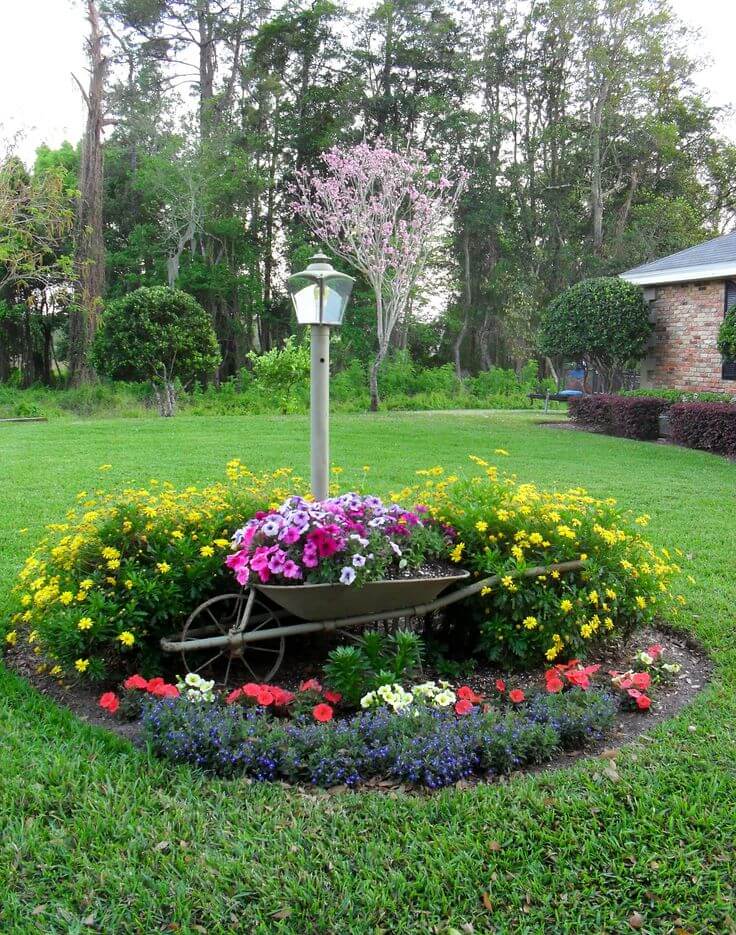 14. Vintage Suitcase Flower Planter Idea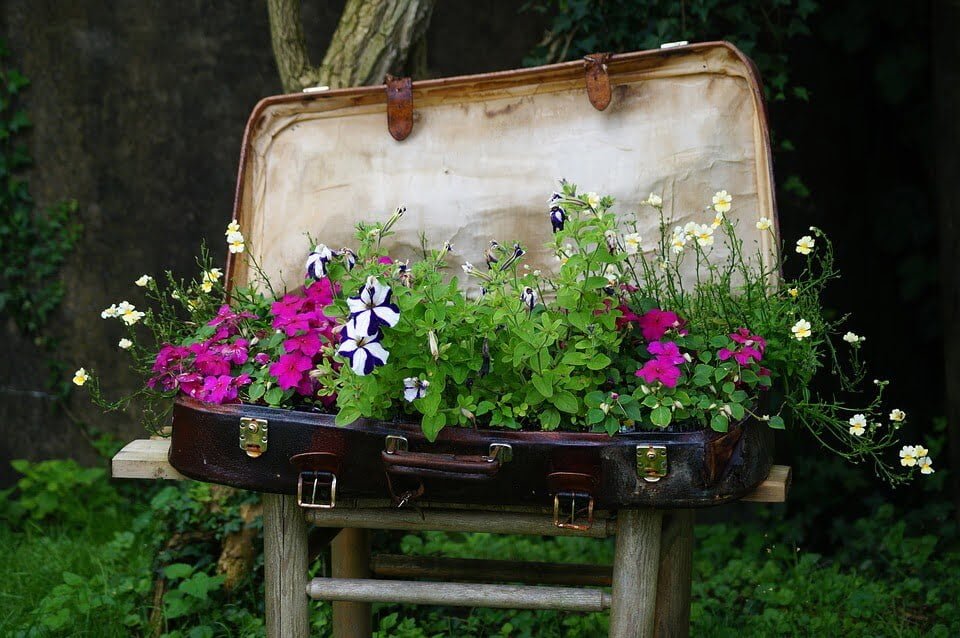 15. Pretty River Rock Flower Bed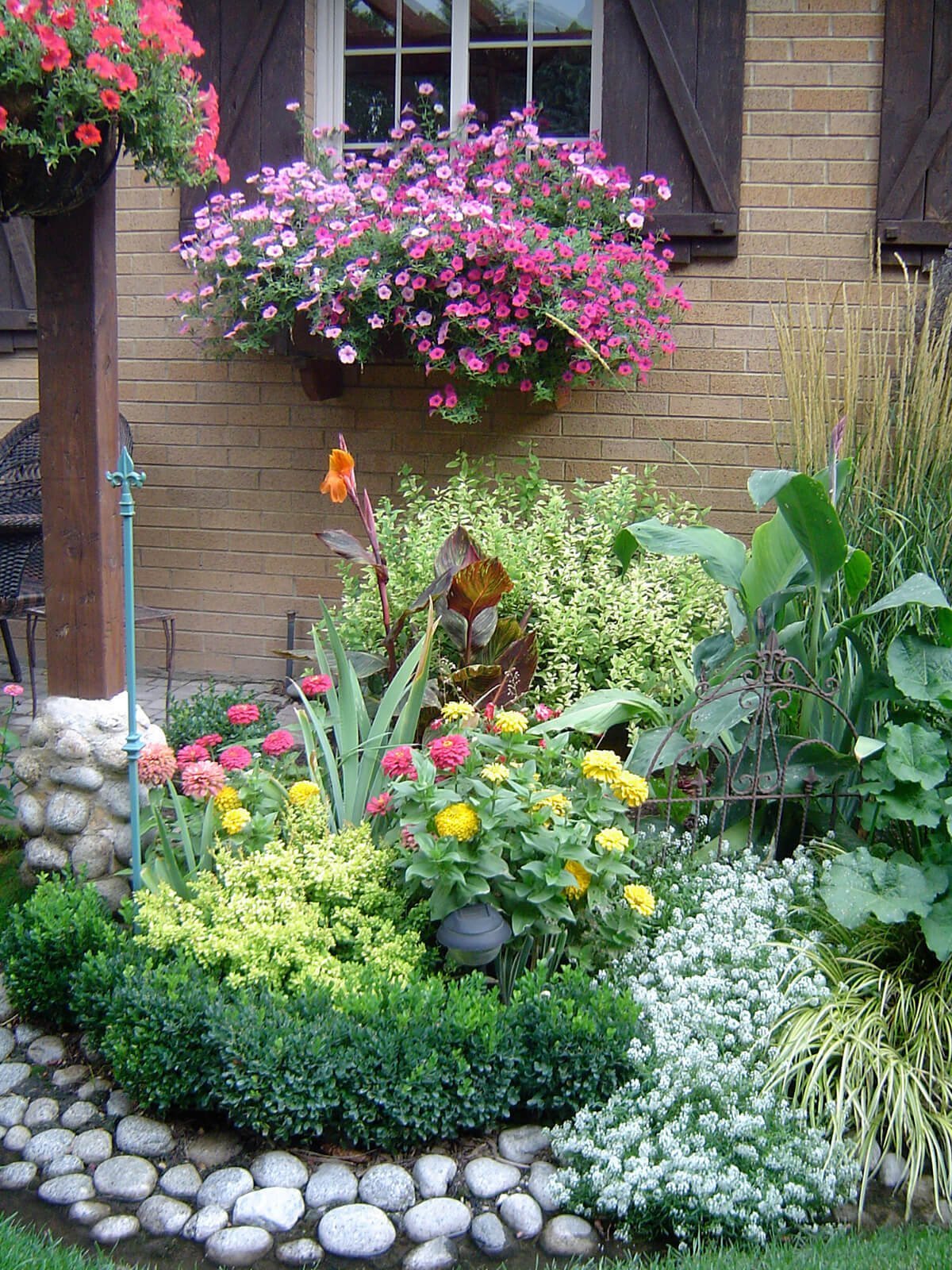 16. DIY Wood Flower and Herb Bed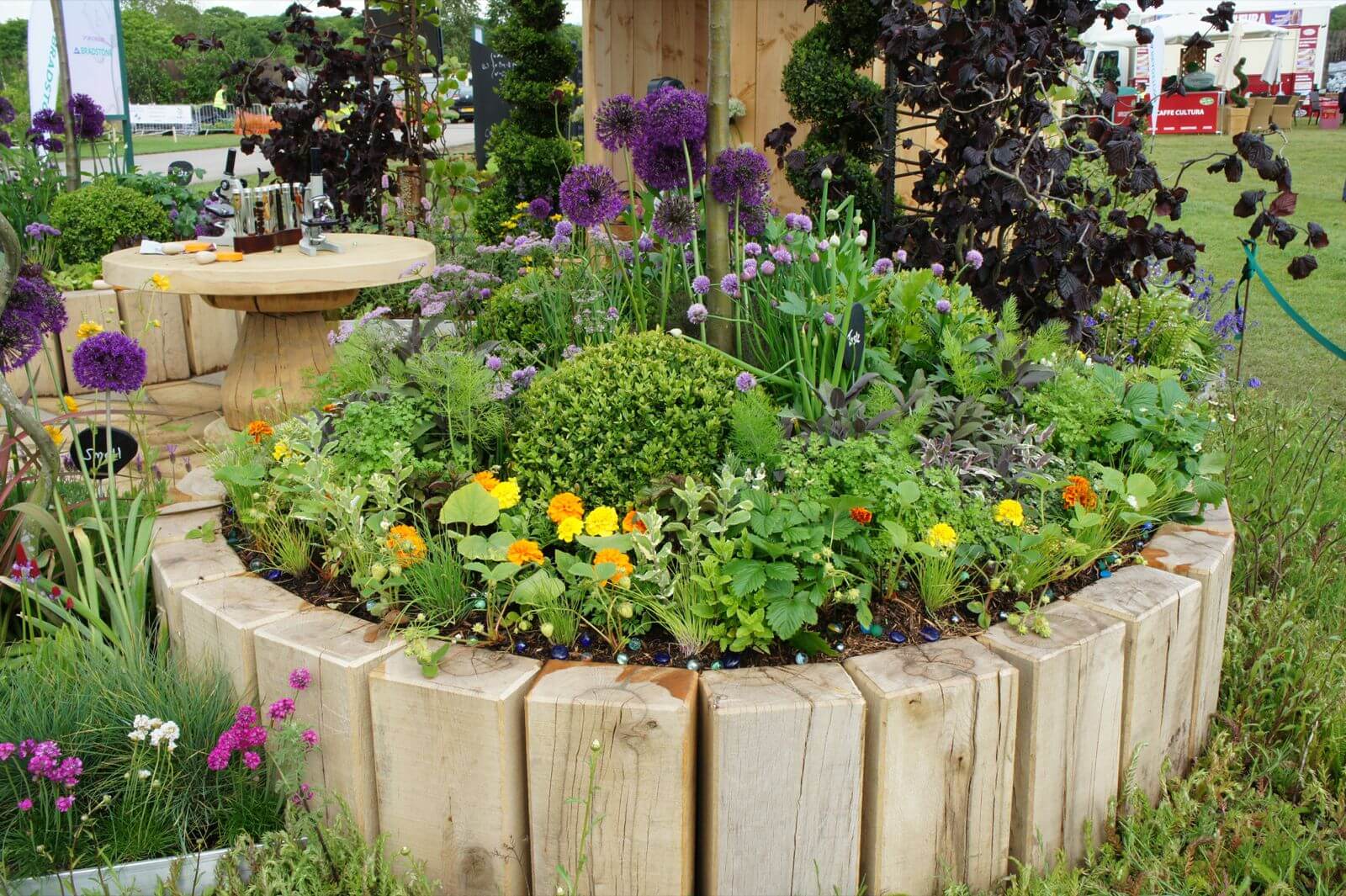 17. Round Flower Bed with Pots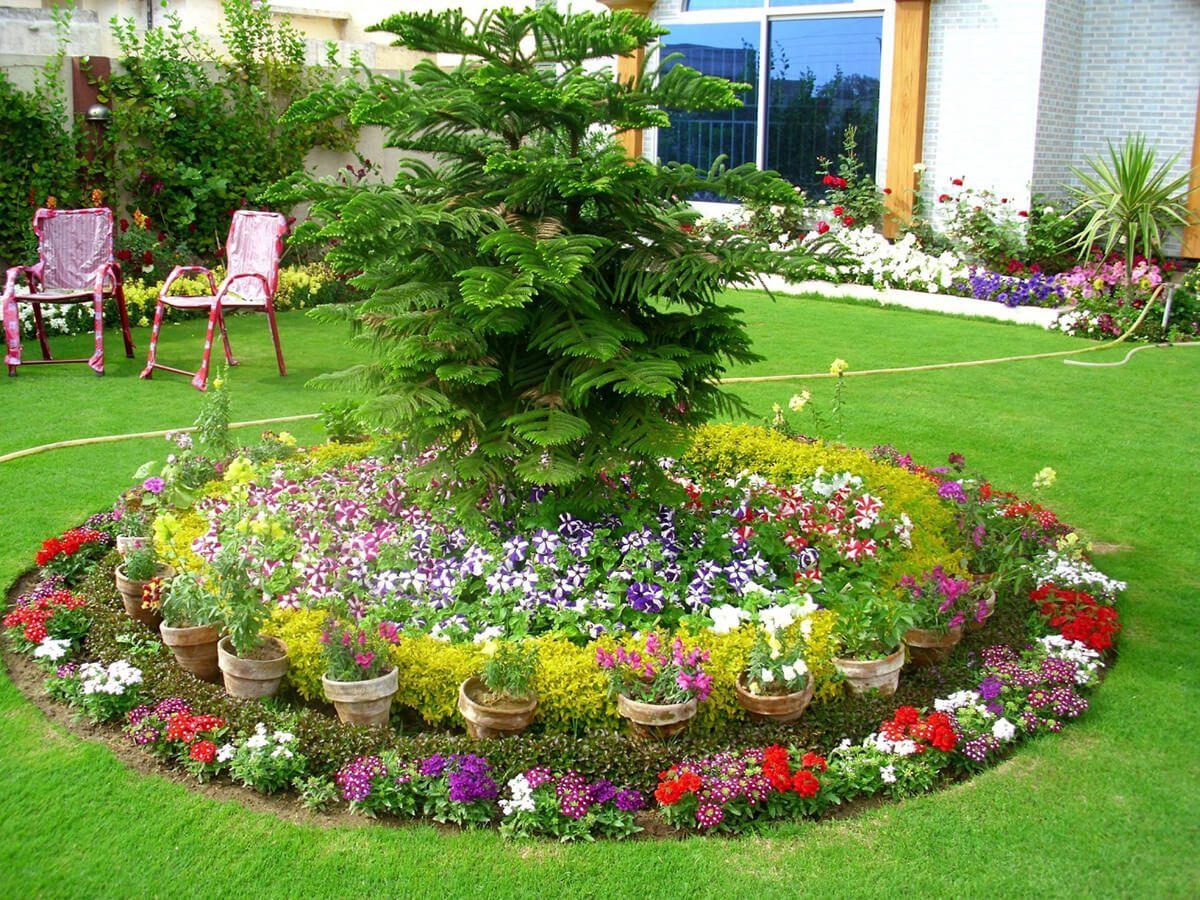 18. Romantic Rose and Lavender Garden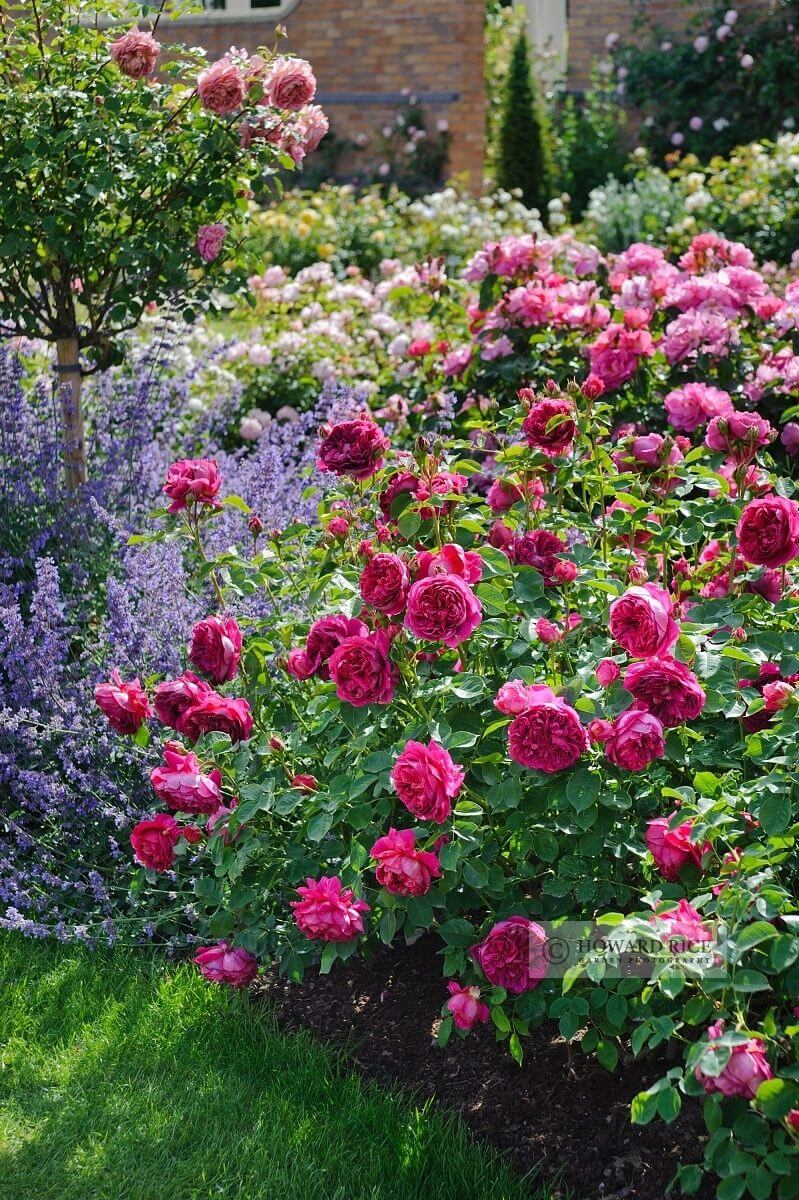 19. Lush, Magical Flower Garden with Pathway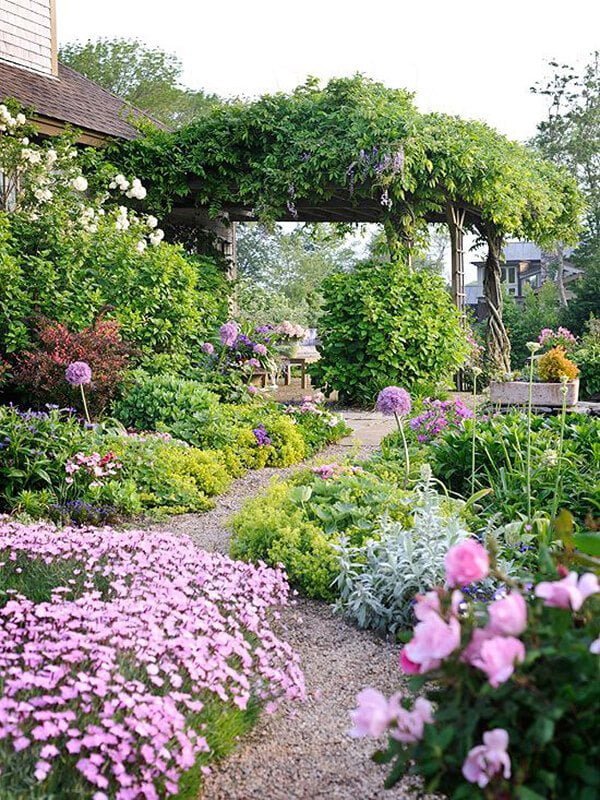 20. Antique Bed Frame Flower Bed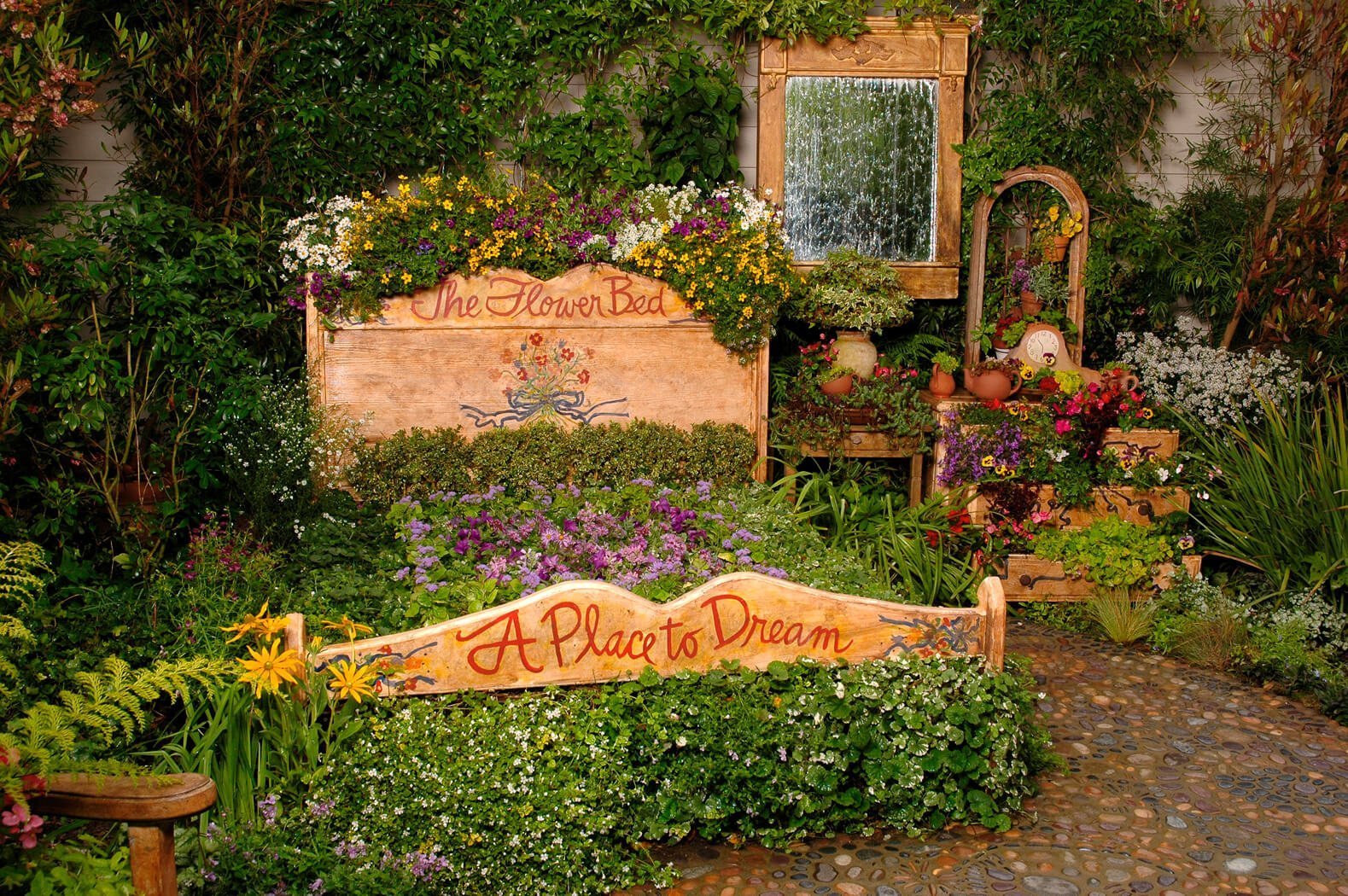 21. Flower Bed for Small Yards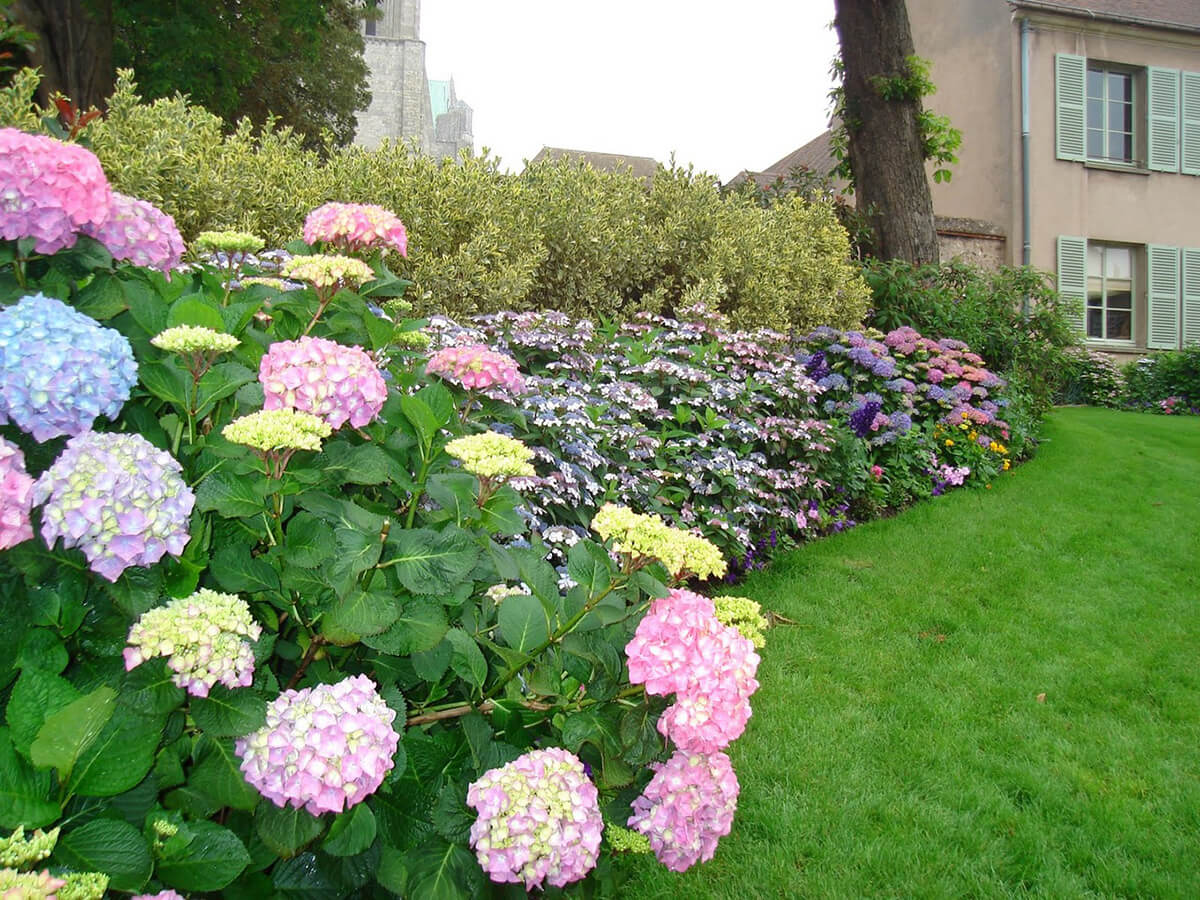 22. DIY Vertical Flower Garden Tower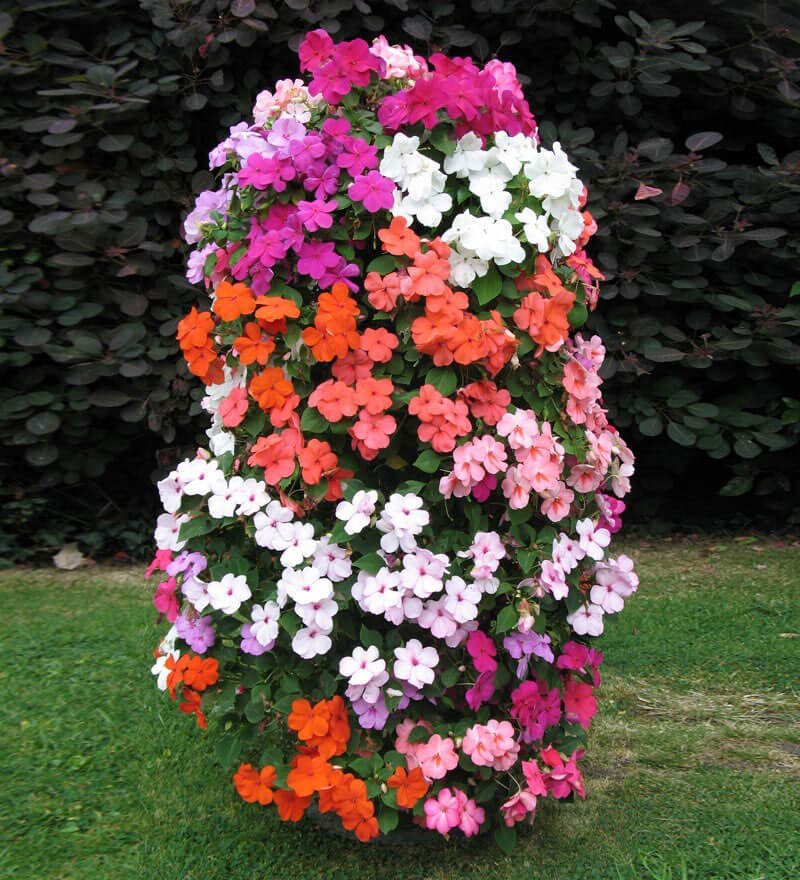 23. Easy DIY Block Flower Bed
24. Wood Trellis Vertical Flower Bed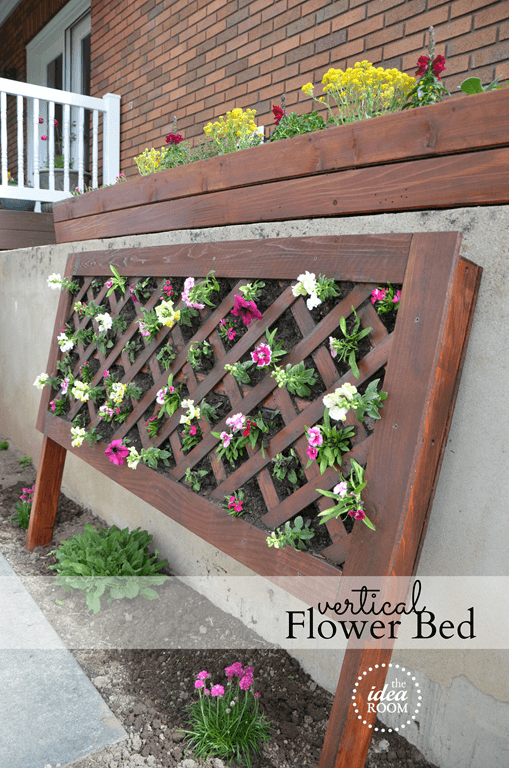 25. Antique Cauldron Flower Bed Design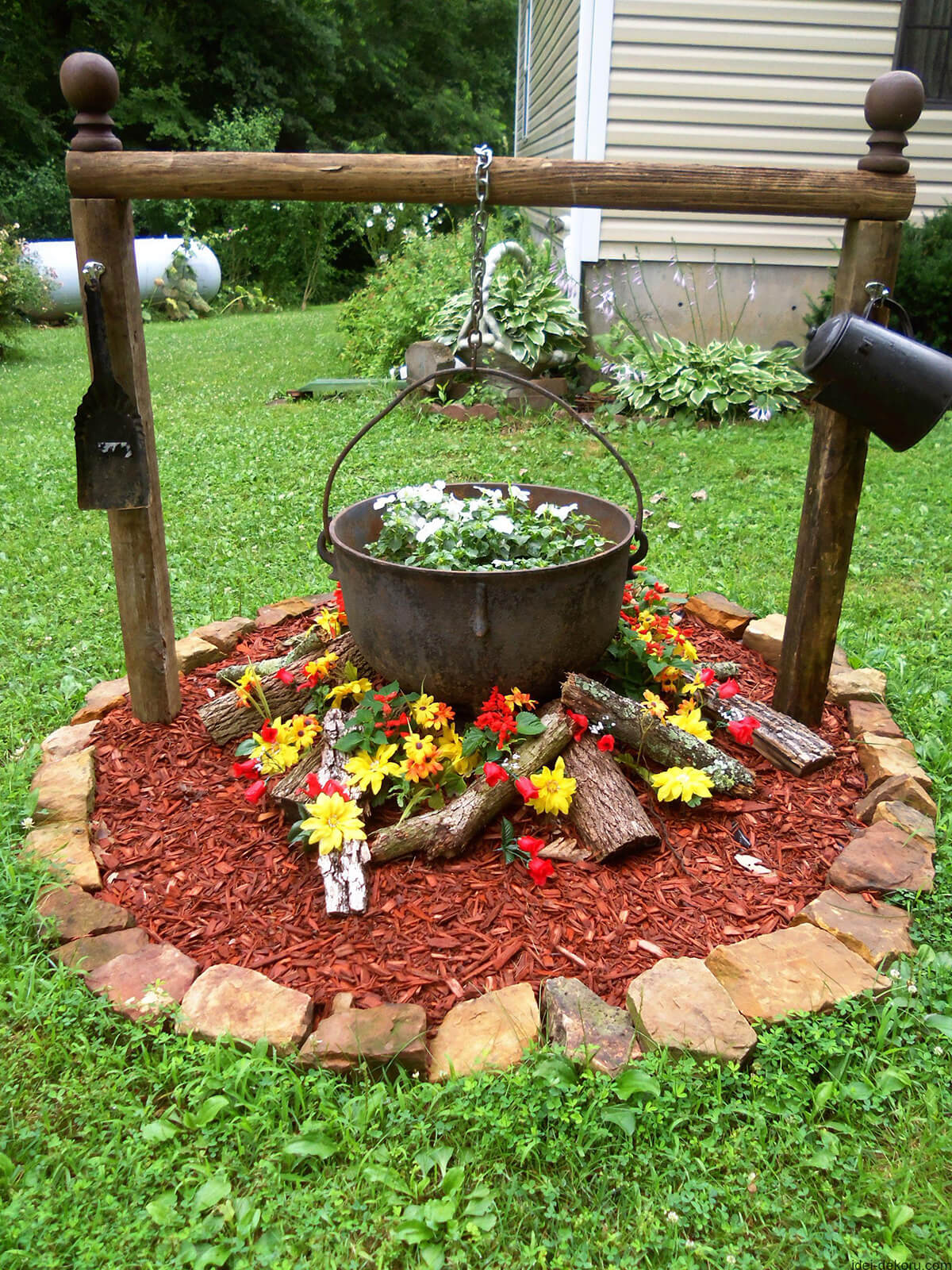 26. Pretty Birch Log Plant Bed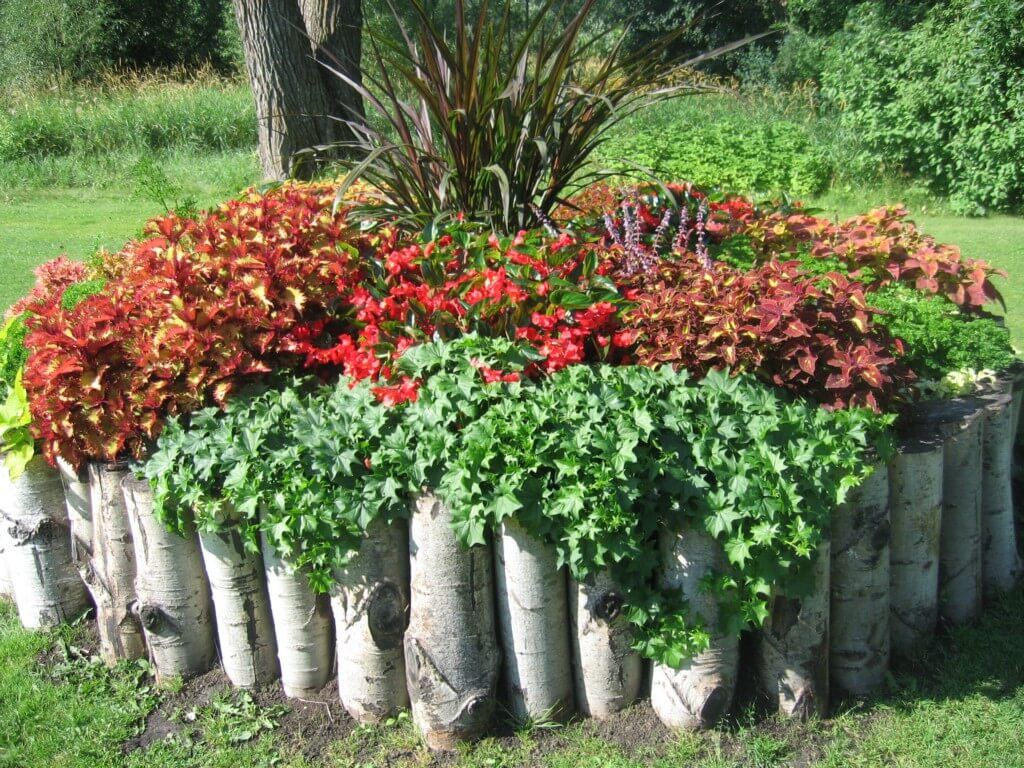 27. Easy DIY Peony Flower Bed