Welcome your guests to your home no matter the season with these fun front door flower pot ideas! Just like an outfit is never truly complete without jewelry, your home can always use a bit of "bling" in the form of pretty front door flower pots. You can show off your aesthetic to anyone who passes by. Whether you want a colorful, whimsical decoration that appeals to families, a rustic country display, or a more chic flower pot decoration, the list below has you covered.
29 Pretty Flower Pot Décor Ideas for Your Front Door

Many of these front door flower pots use up-cycled items to make a display that is truly unique. From old milk cans to fruit baskets to antique chairs, anything can be turned into a planter with a bit of creativity and gumption! These designs look great all year long; just switch out the plants to change your home's look with the season. Front door flower pot decorations are the perfect way to show your love of plants if you have little or no yard for a garden. Read on to find your favorite flower pot ideas that will add a pop of color and personality to your outdoor space.
1. Tall Antique Bronze Flower Planter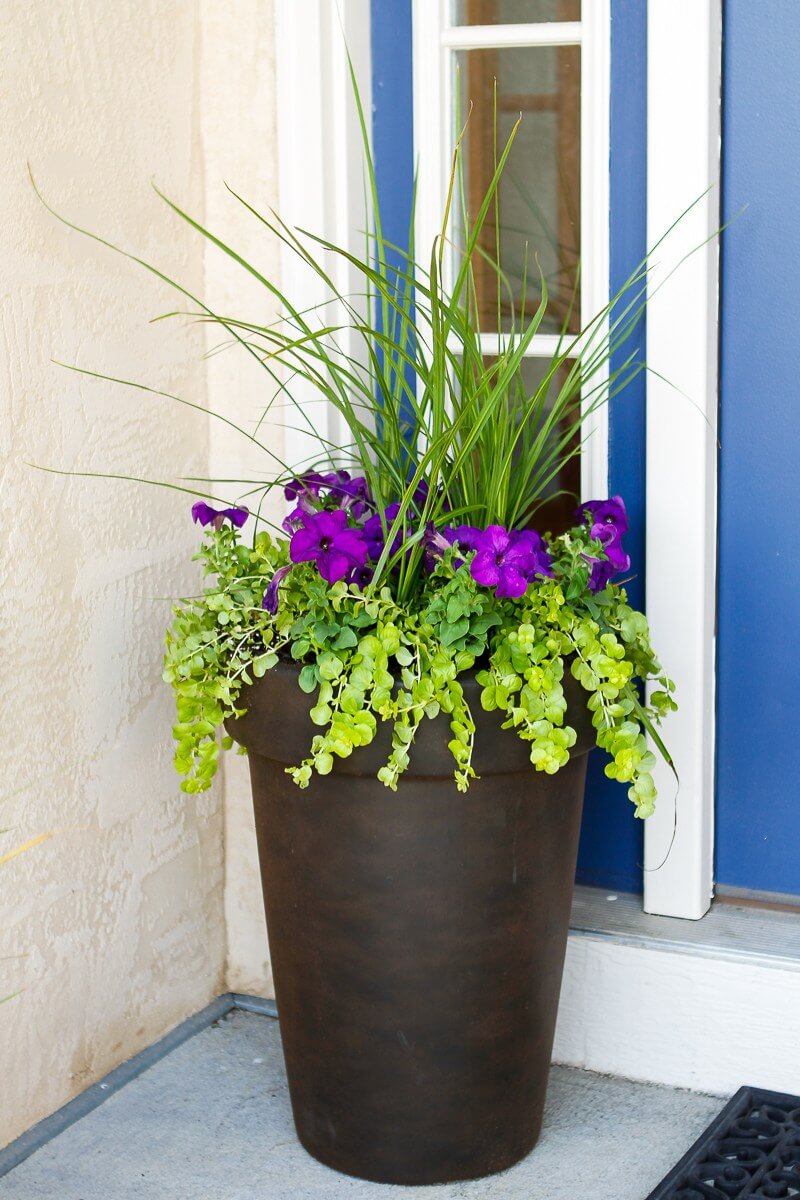 2. Antique Chair with House Number Front Door Flower Pots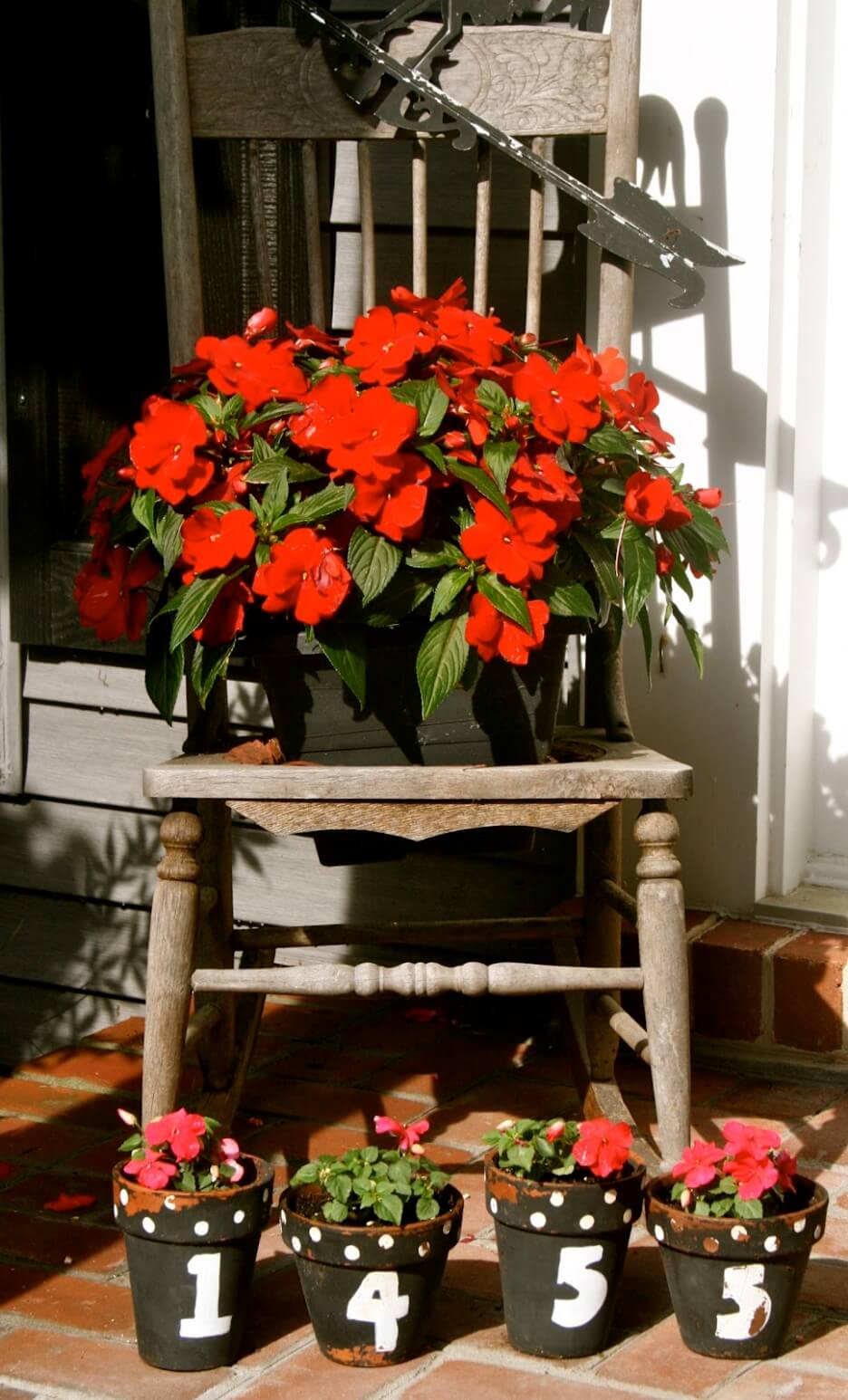 3. Metal Flower and Fern Planter Pair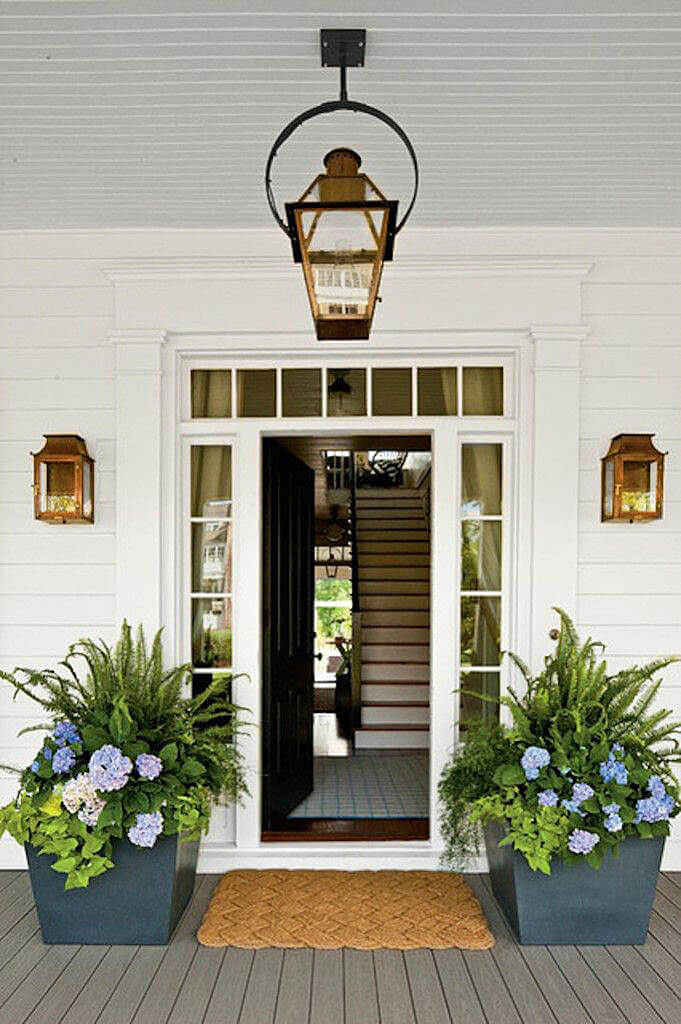 4. Antique Milk Can Porch Planter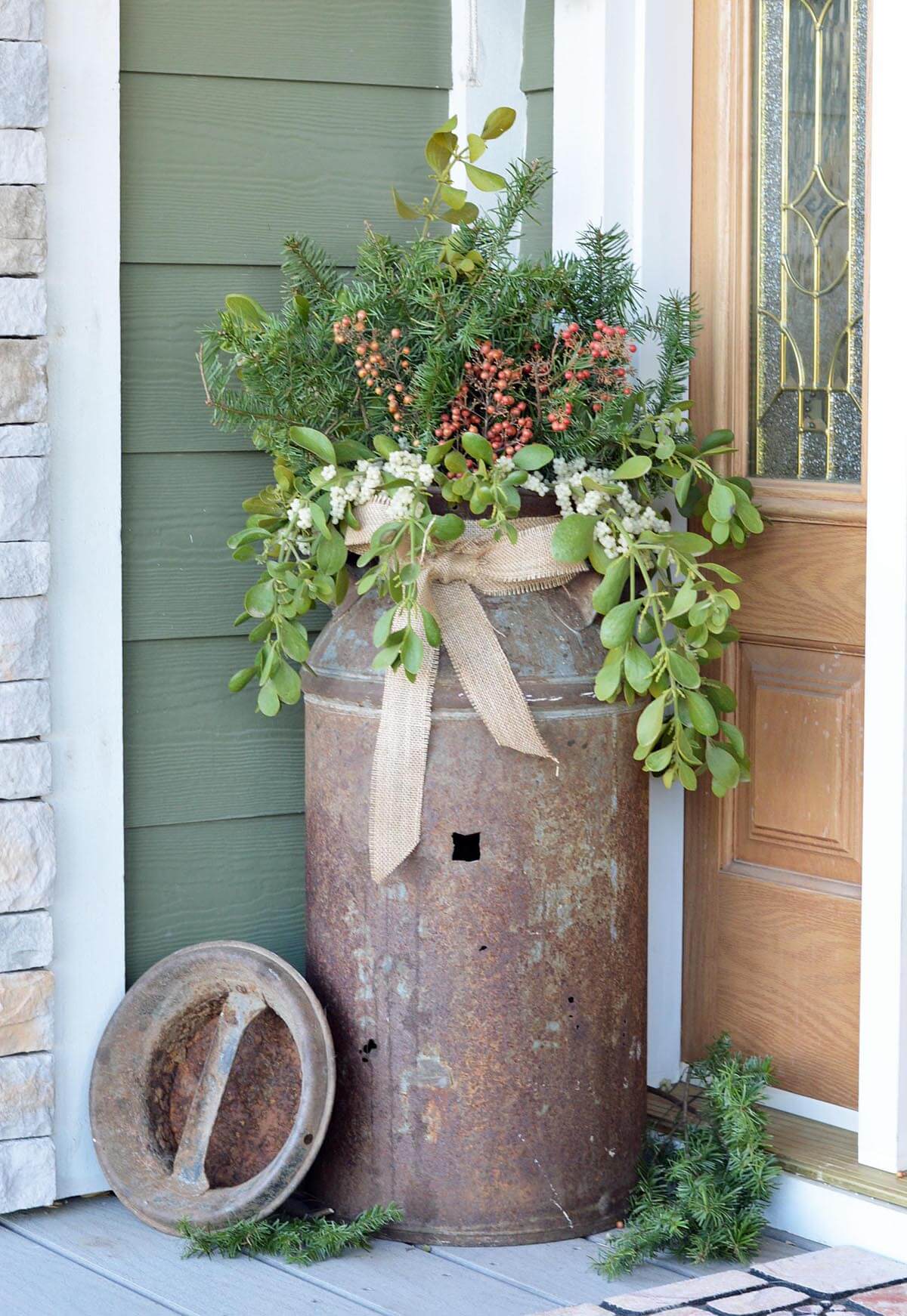 5. Tiered Terra Cotta Pot Planter with Candle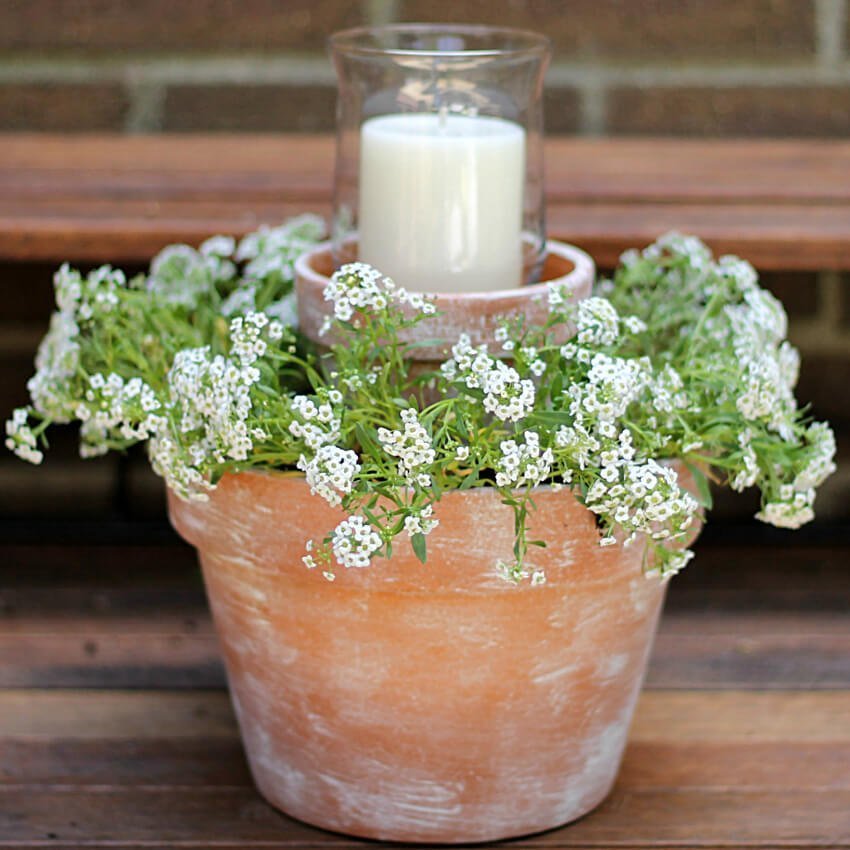 6. Oil Rubbed Bronze Mum Planters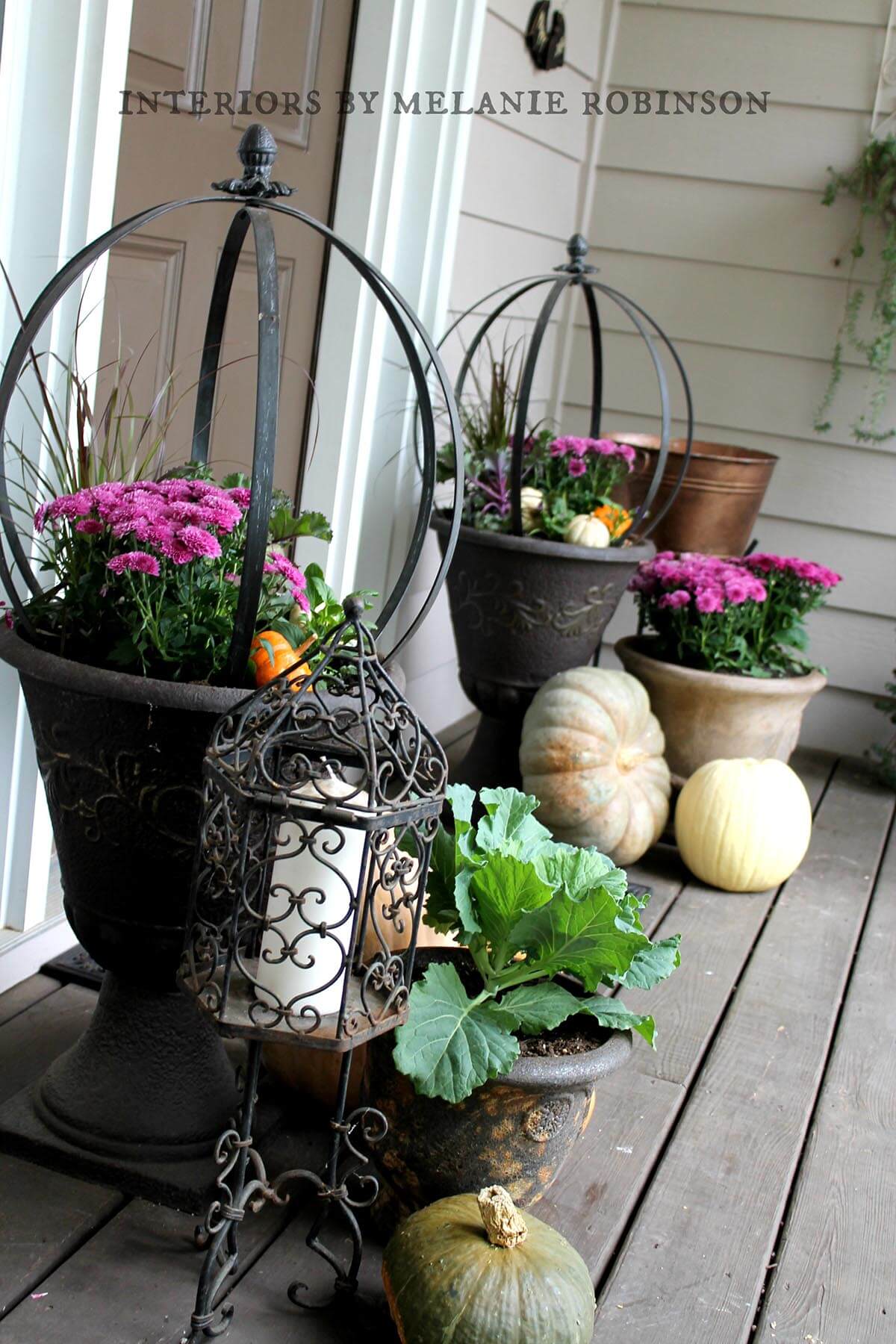 7. Painted Monogram Porch Planter Duo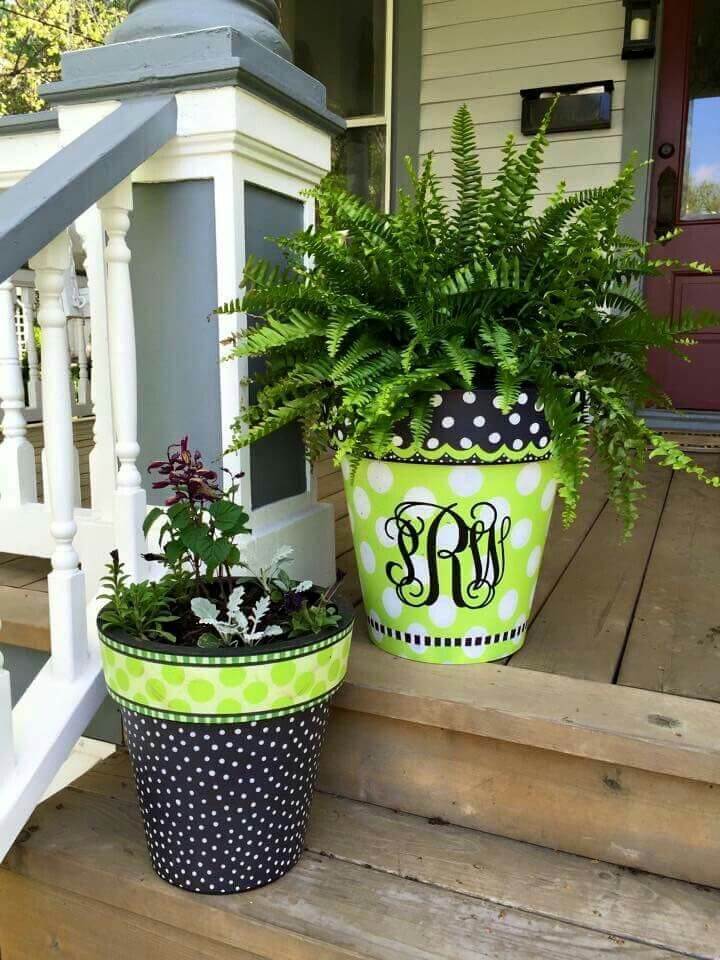 8. Fruit Basket Fall Mum Planters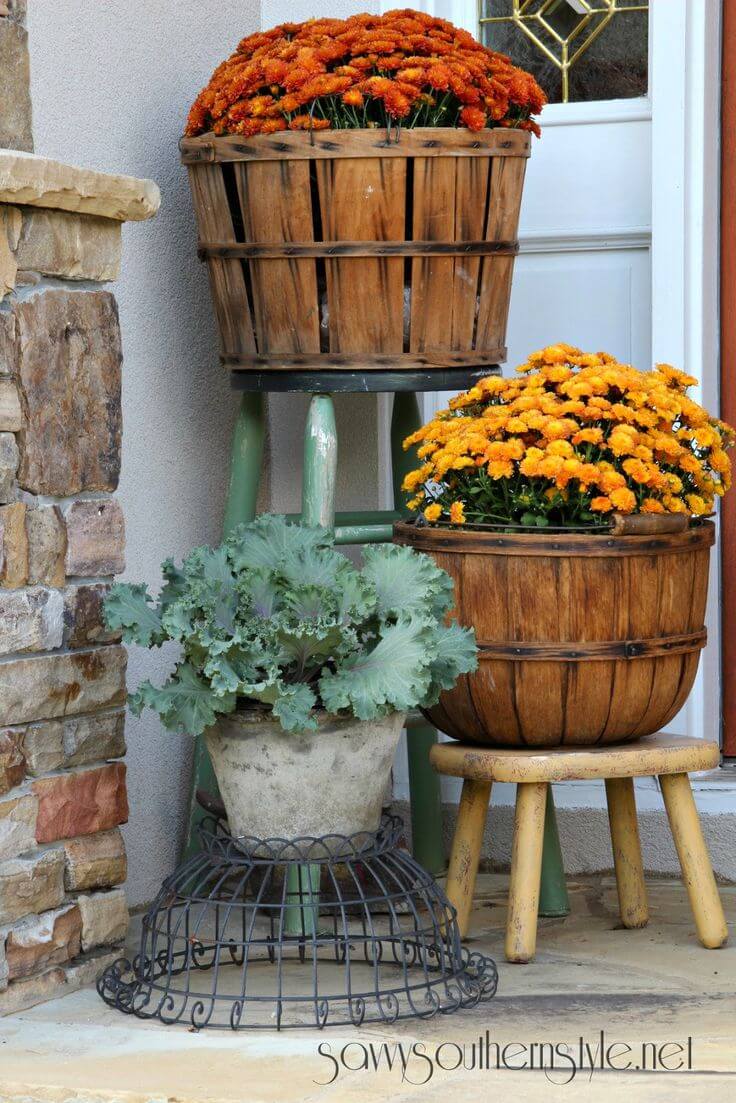 9. Tiered Front Door Flower Pot Welcome Decoration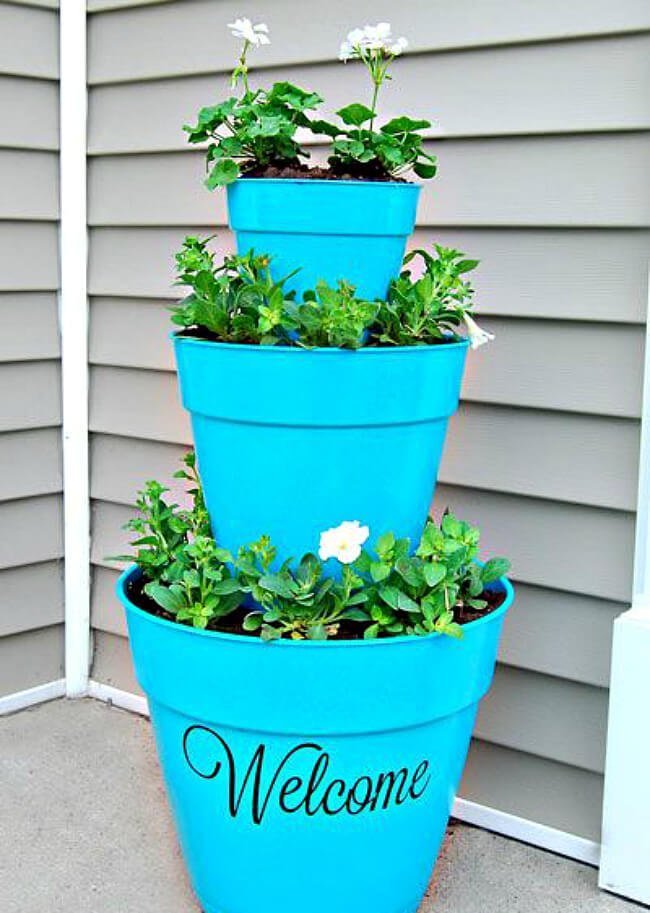 10. Eclectic Summer Flower Pot Trio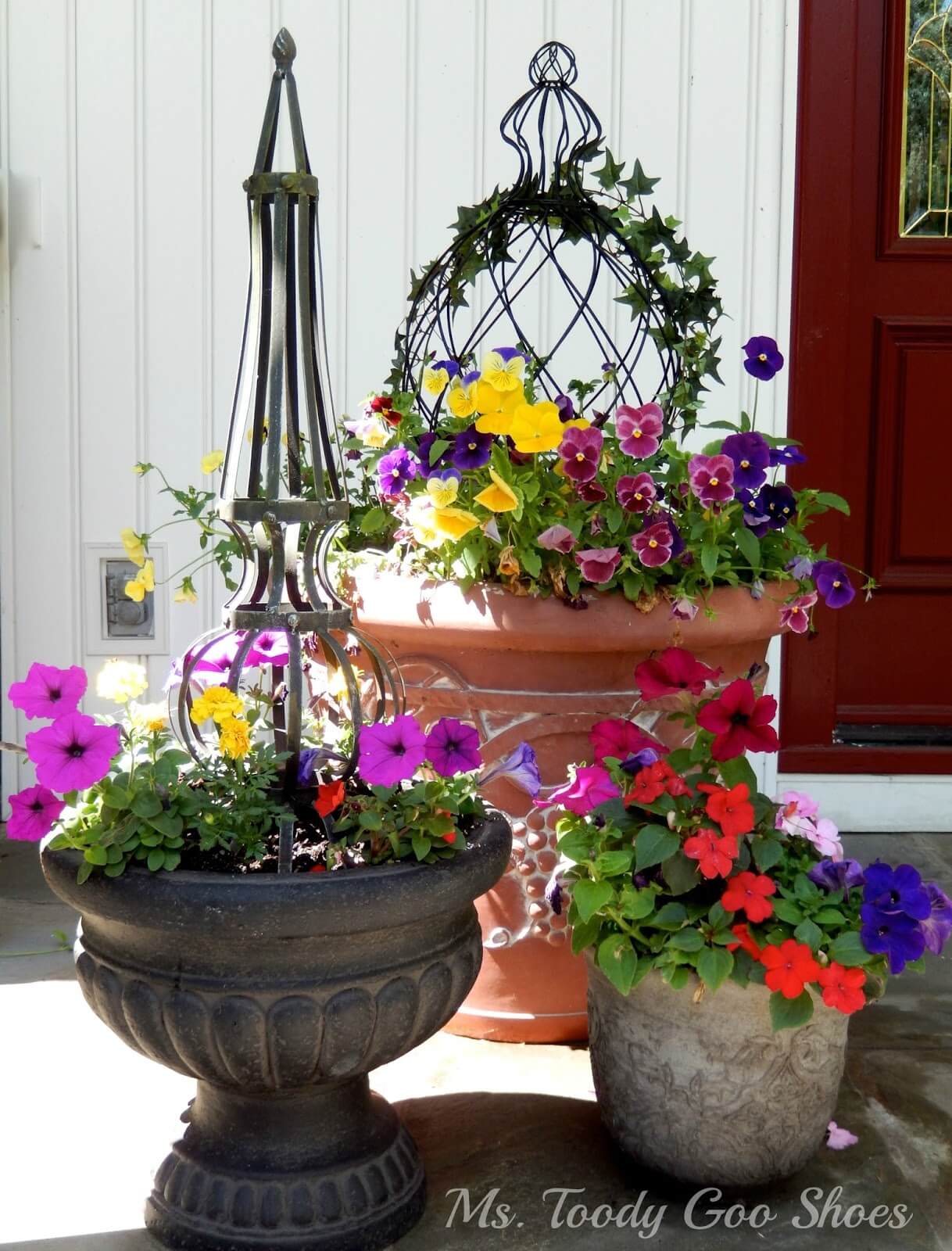 11. Rustic Metal Bucket and Wood Crate Planters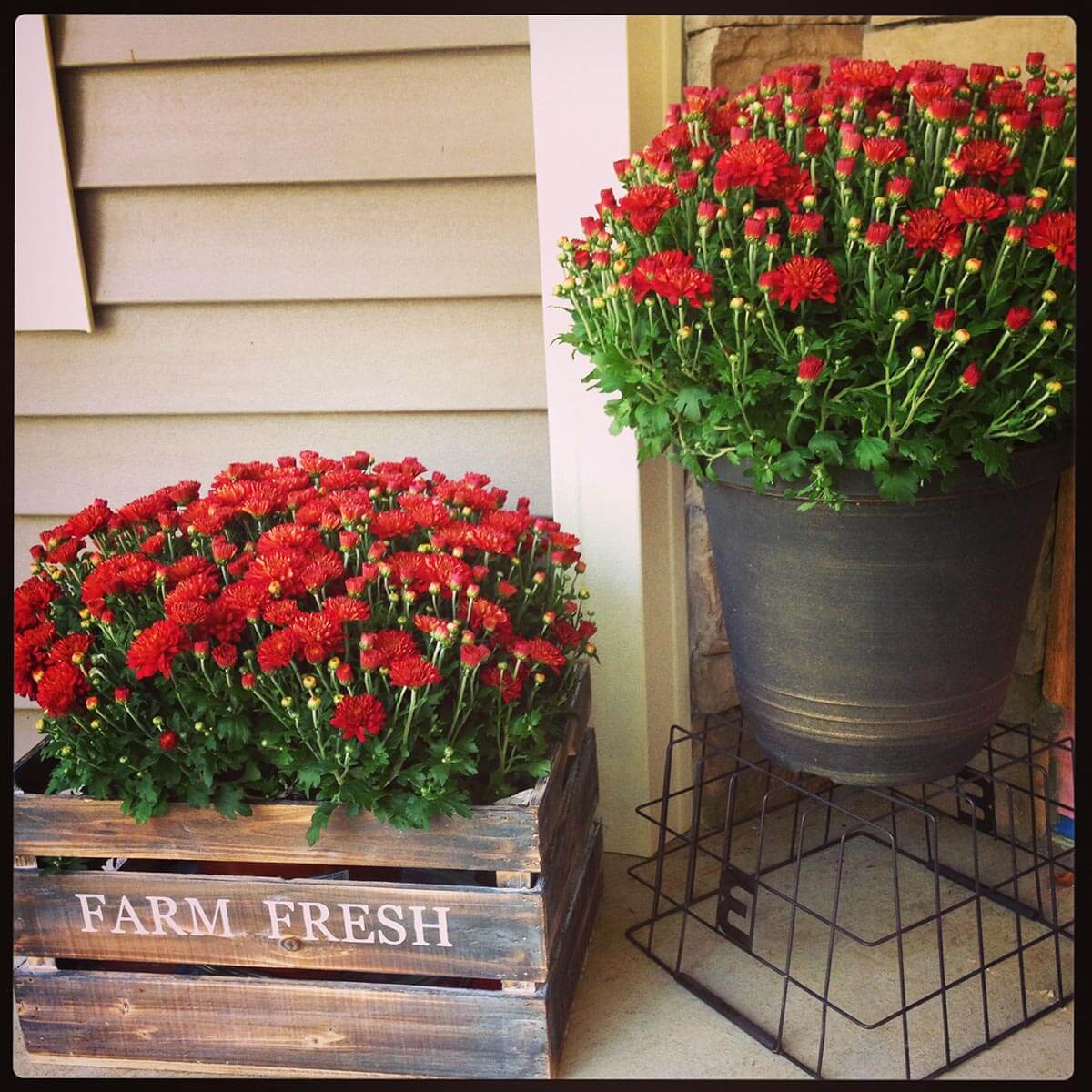 12. DIY Flower Pot Barn Board Display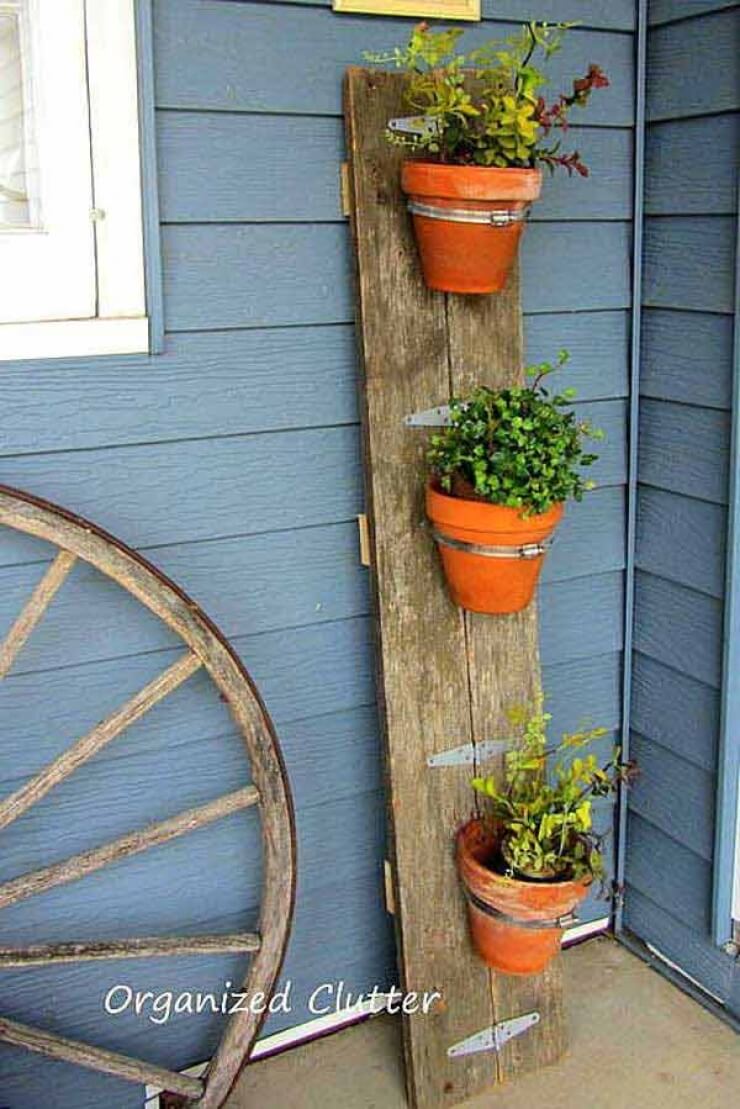 13. Rustic Galvanized Metal Porch Planters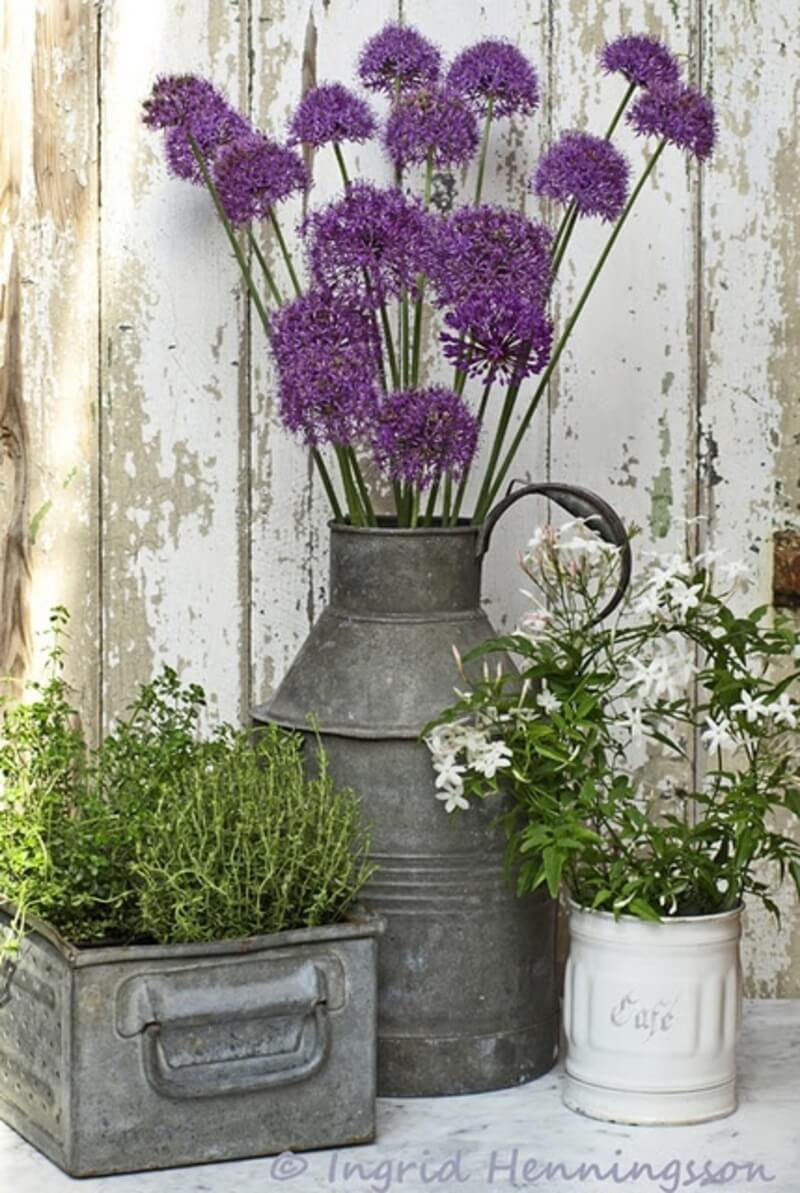 14. DIY Minion Flower Pot Decorations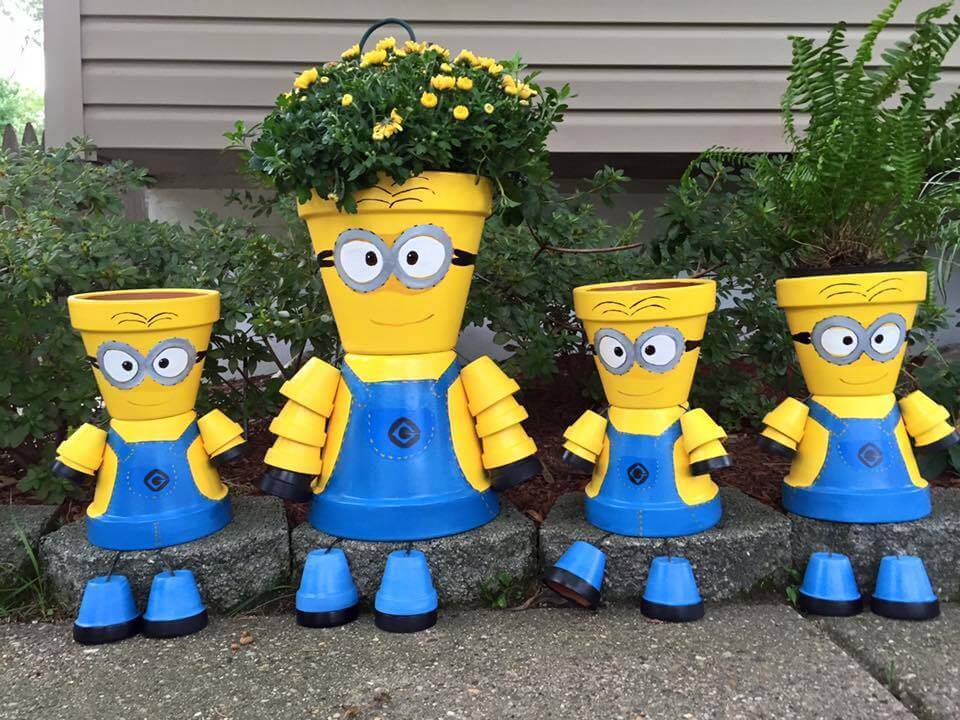 15. Home Sweet Home Tiered Flower Pot Planter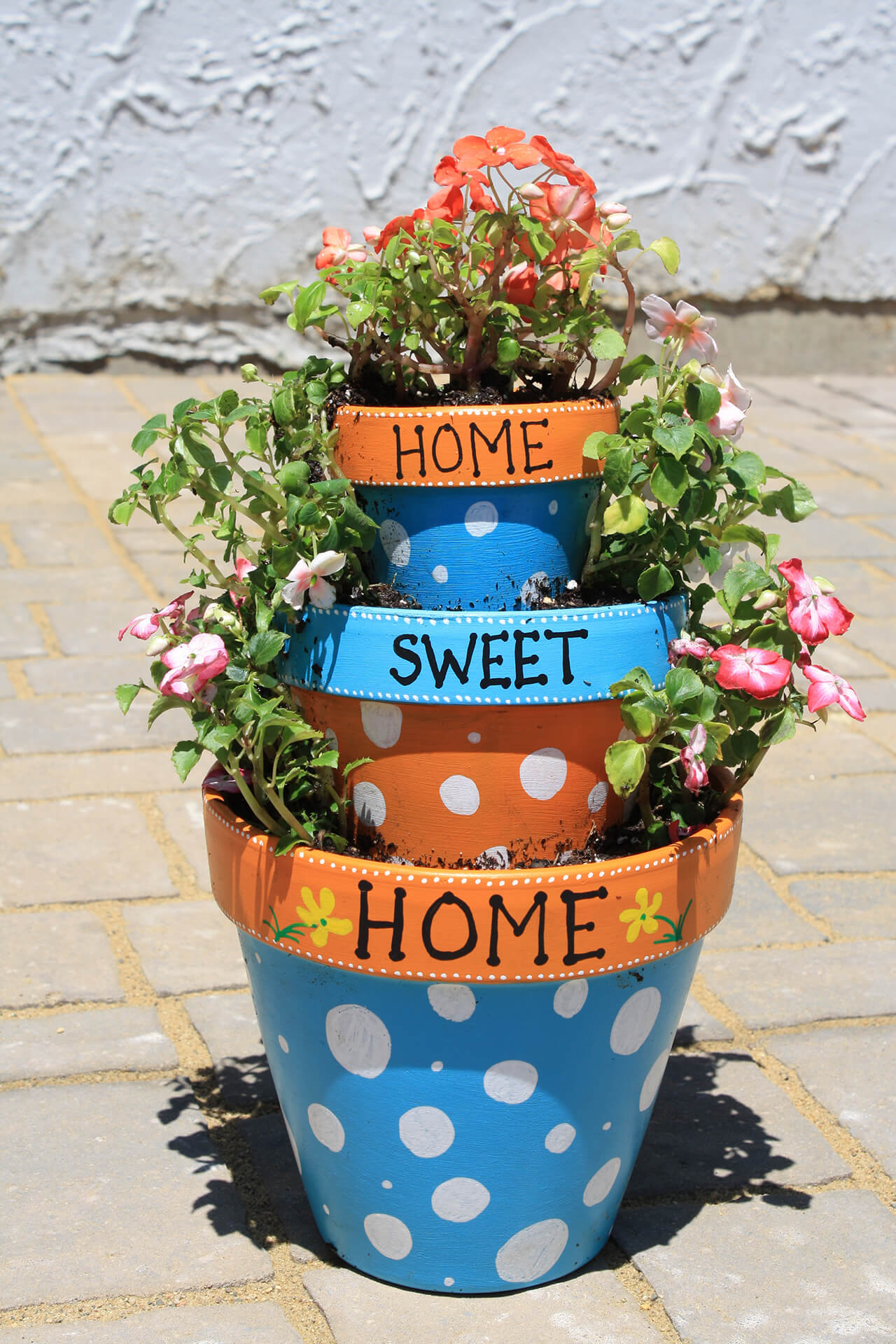 16. Copper Container Fall Porch Display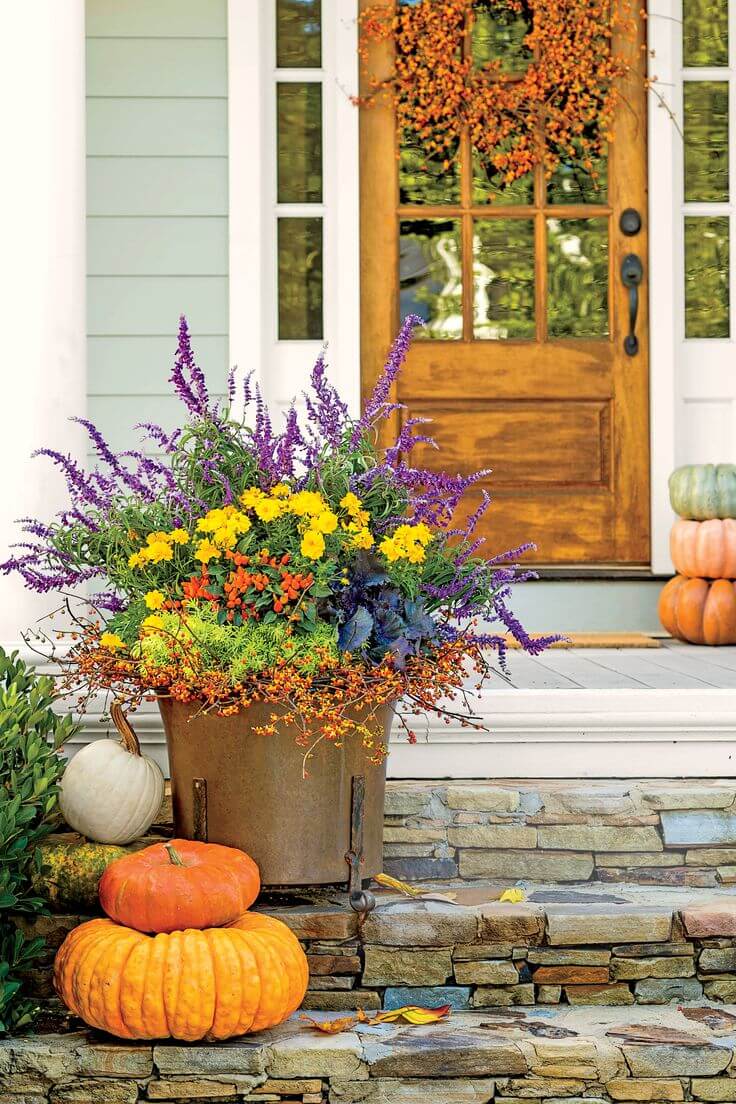 17. Giant Clay Front Door Flower Pot Design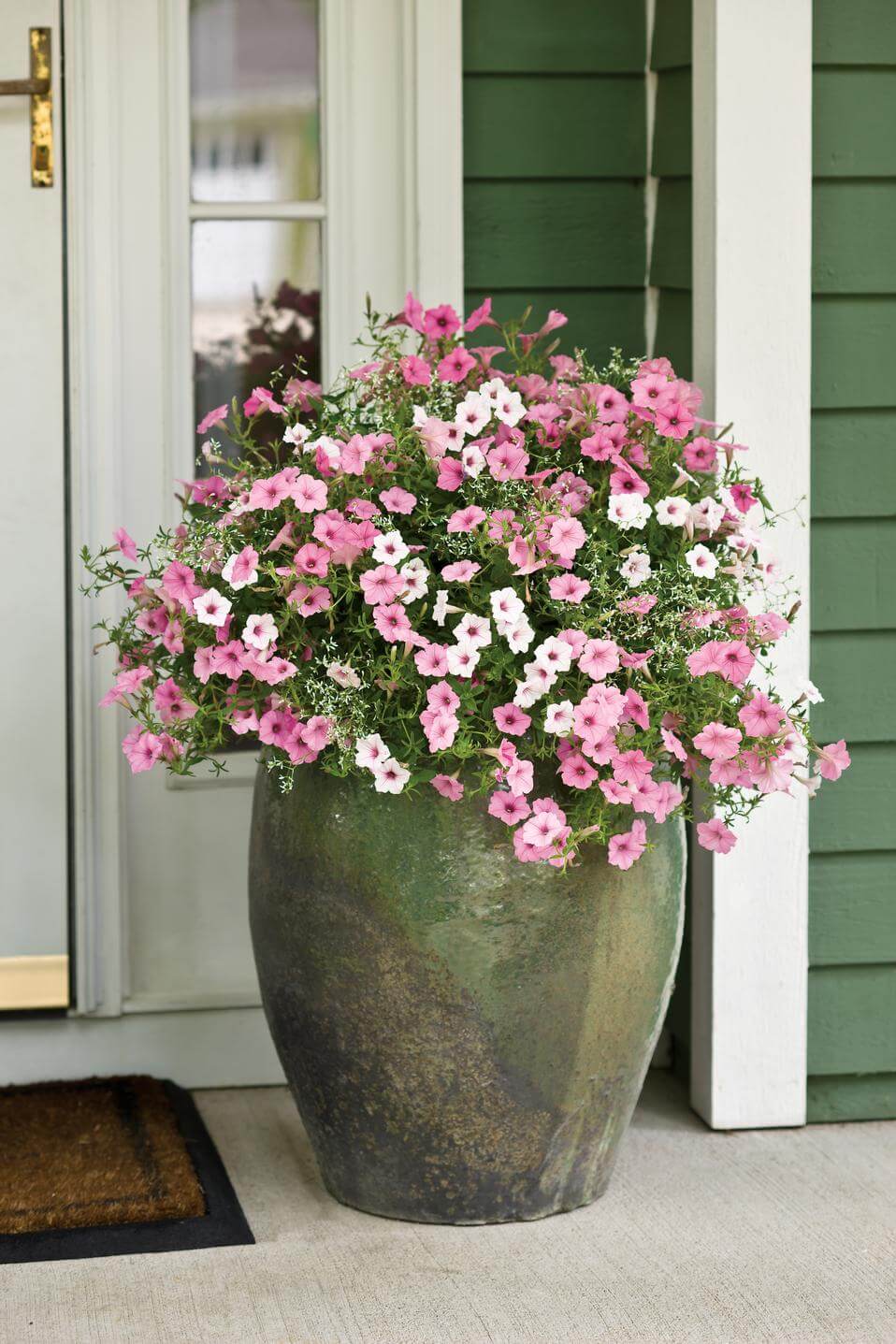 18. Upcycled Wash Tub and Window Planter Display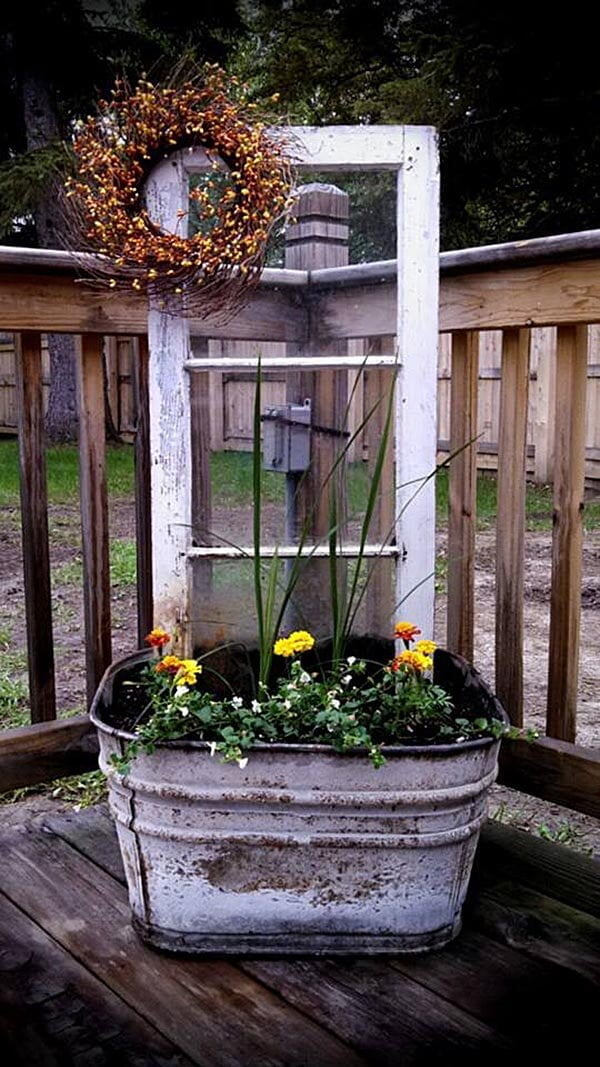 19. Pretty Wicker Basket Flower Pots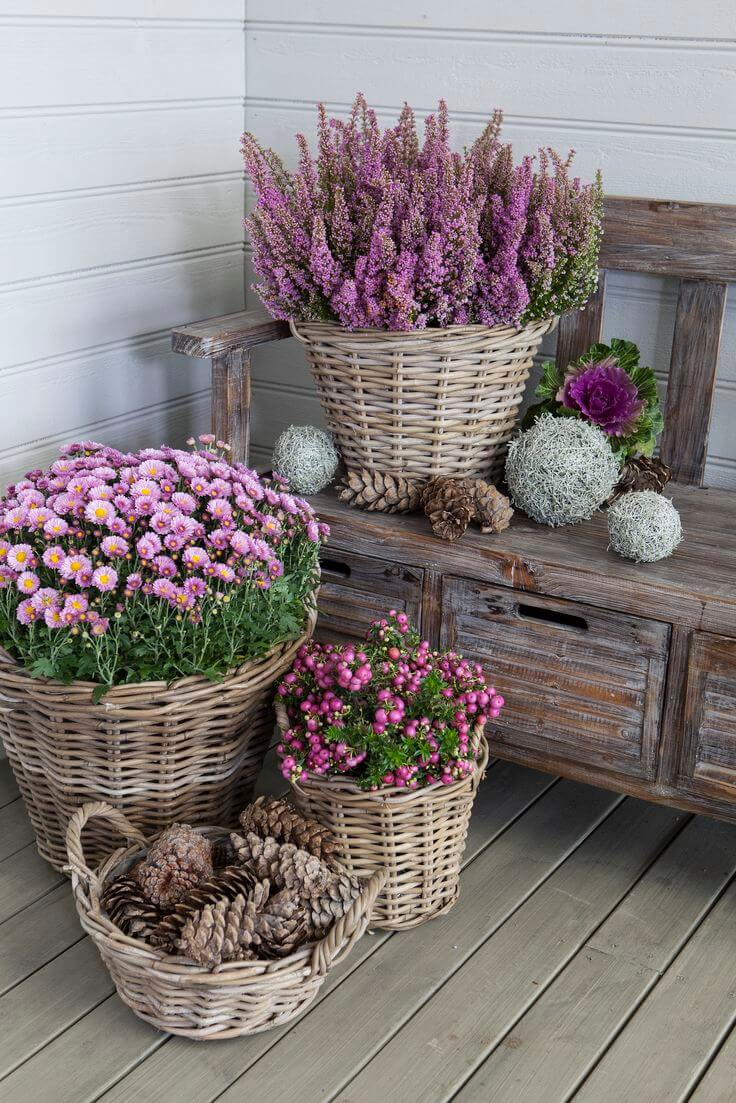 20. Tiered Front Porch Fairy Garden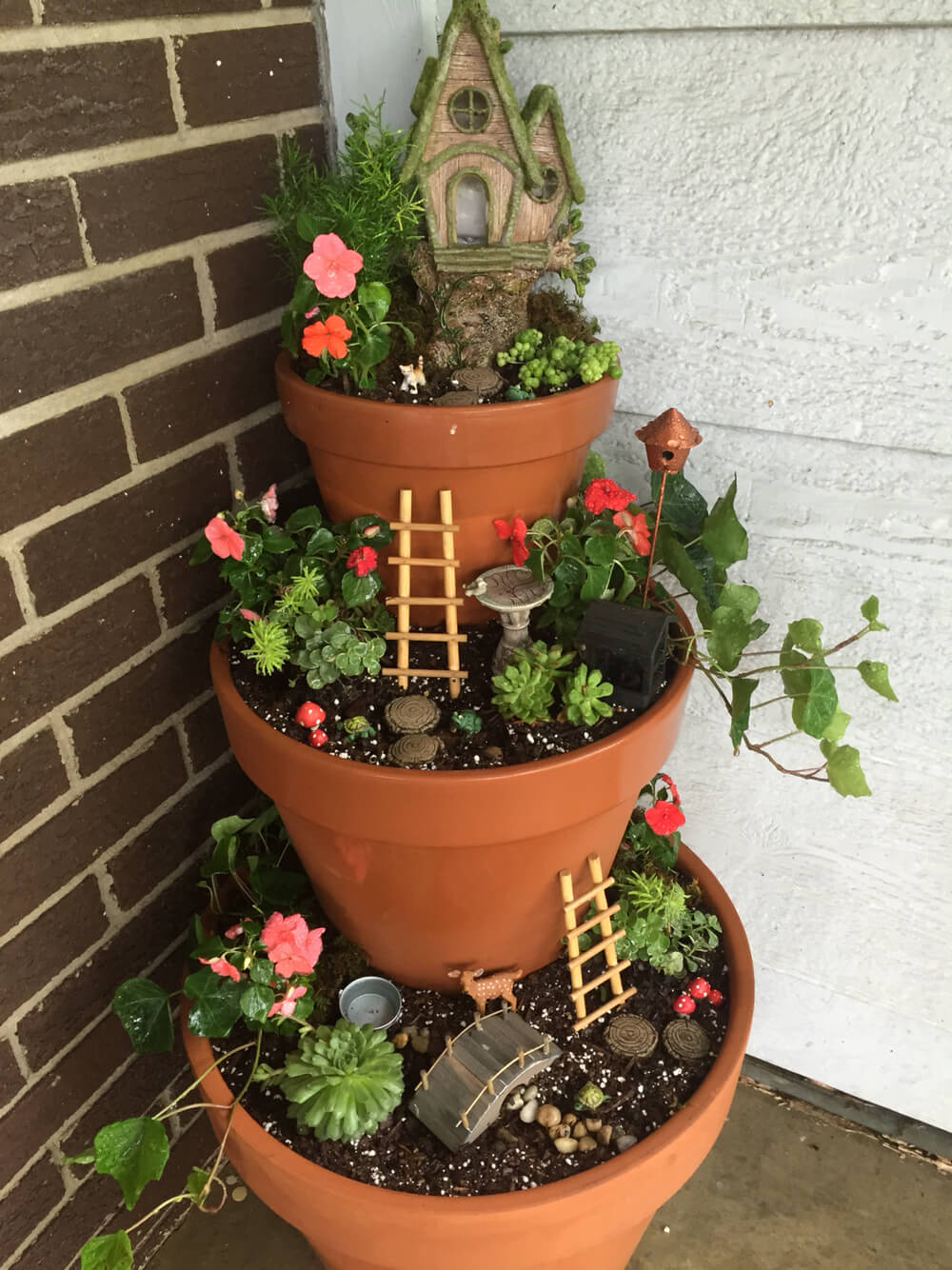 21. Springtime Hydrangea Front Porch Pots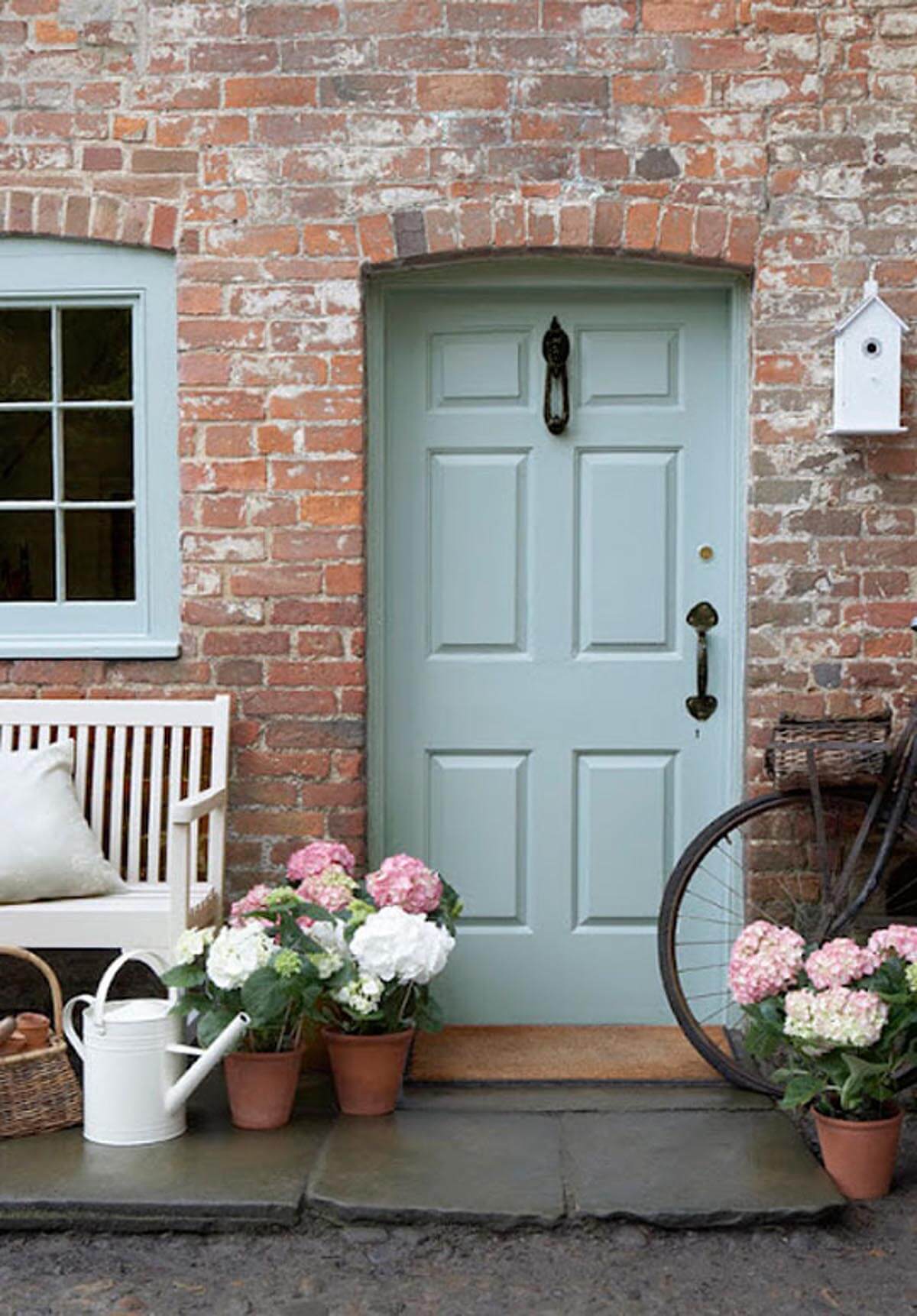 22. Galvanized Metal Flower and Fern Planters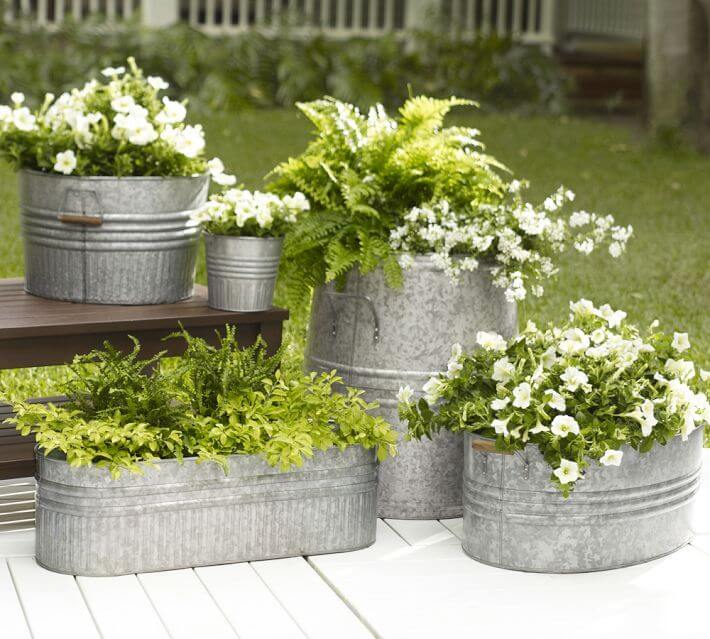 23. Concrete Spring Flower Pot Display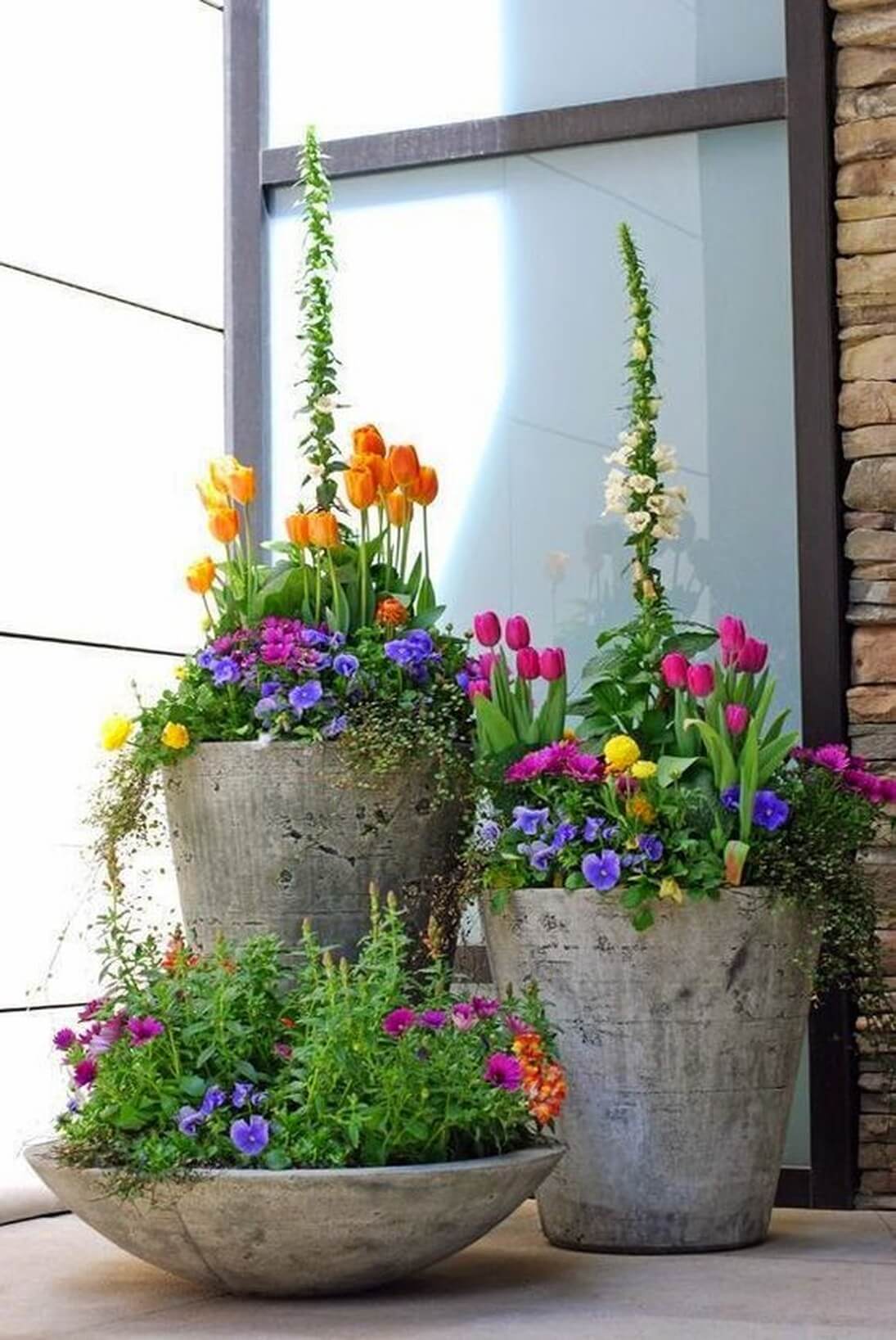 24. Milk Can and Metal Basket Flower Display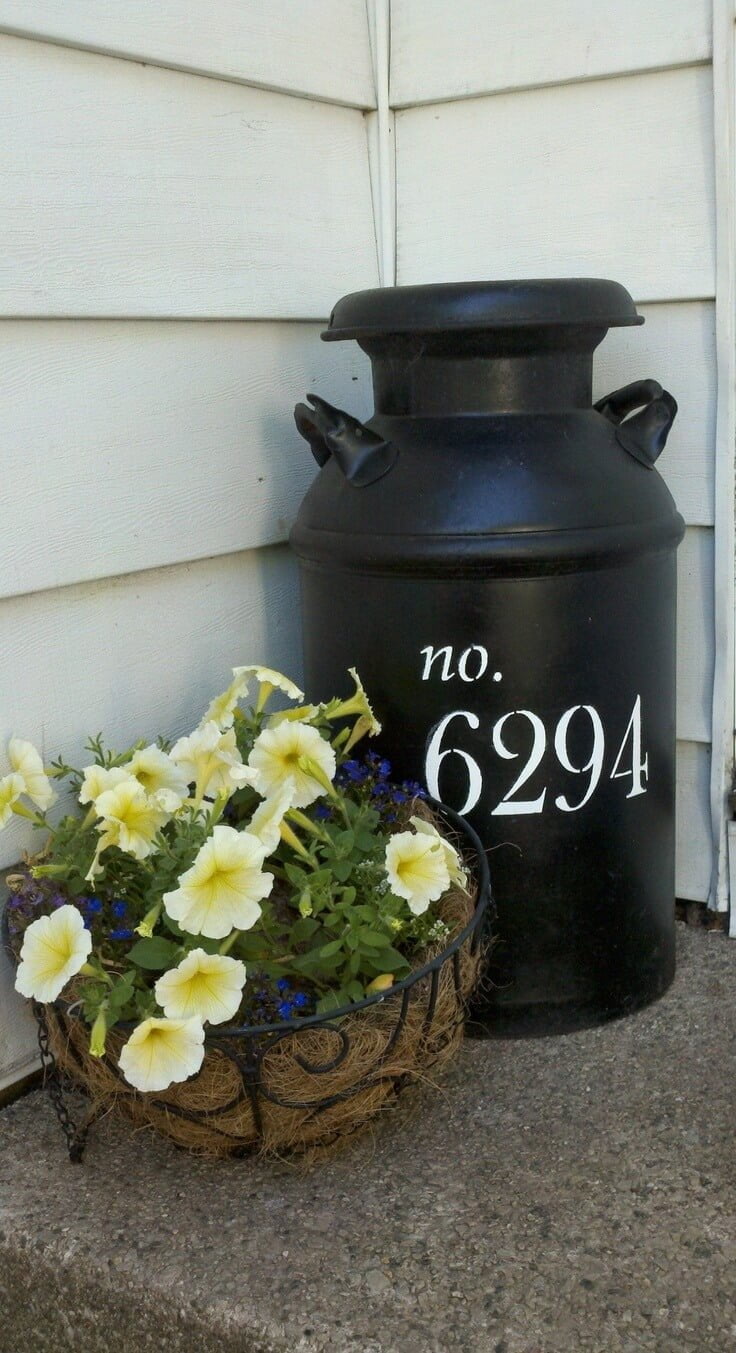 25. Rustic Wooden Bench with Flower Box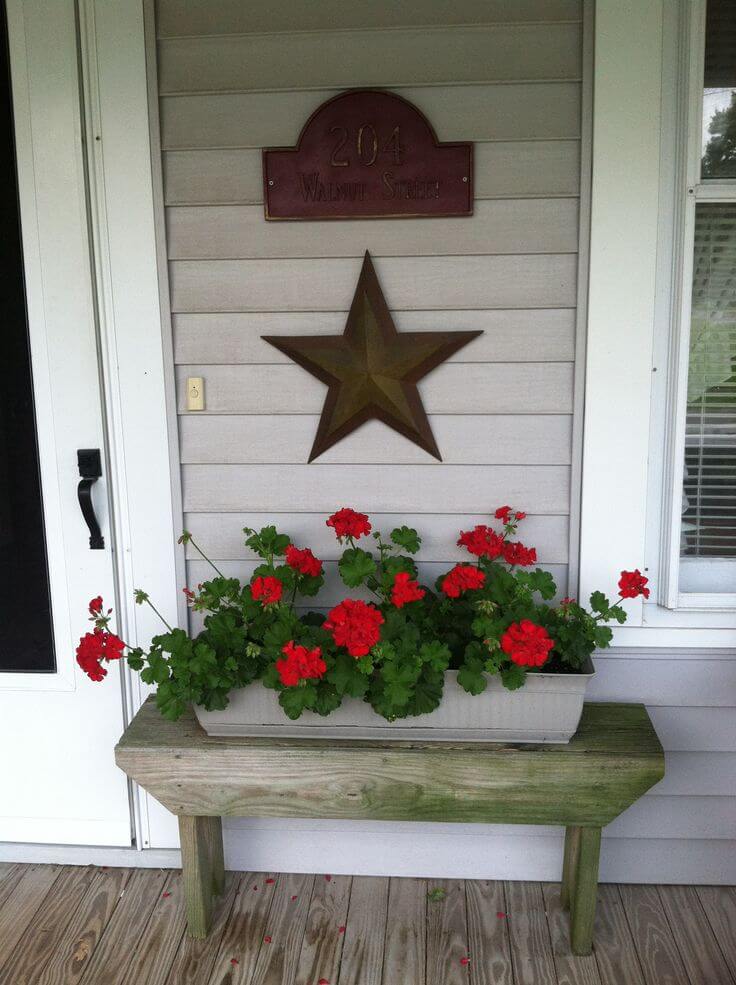 26. Metal Olive Bucket Fall Planters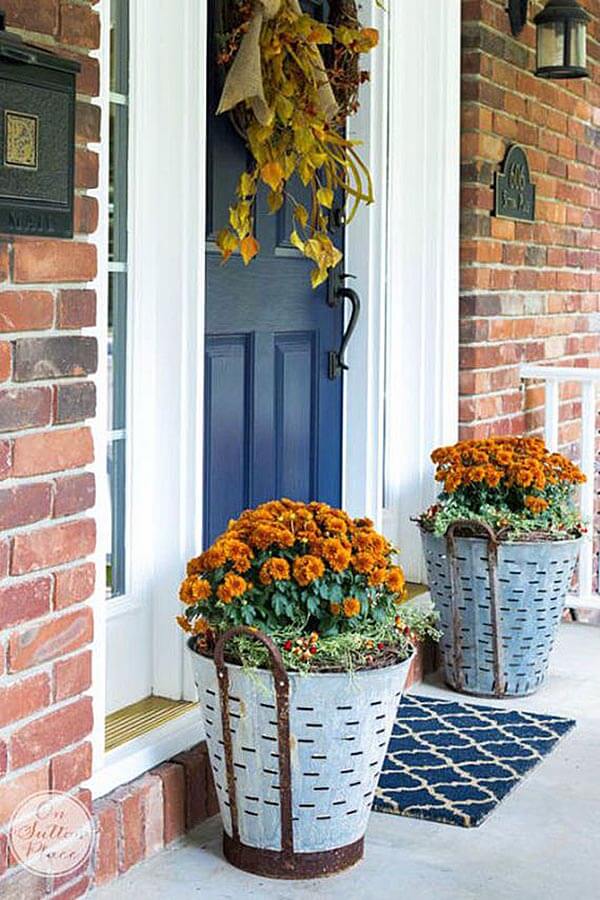 27. Chic Flower and Tree Porch Pots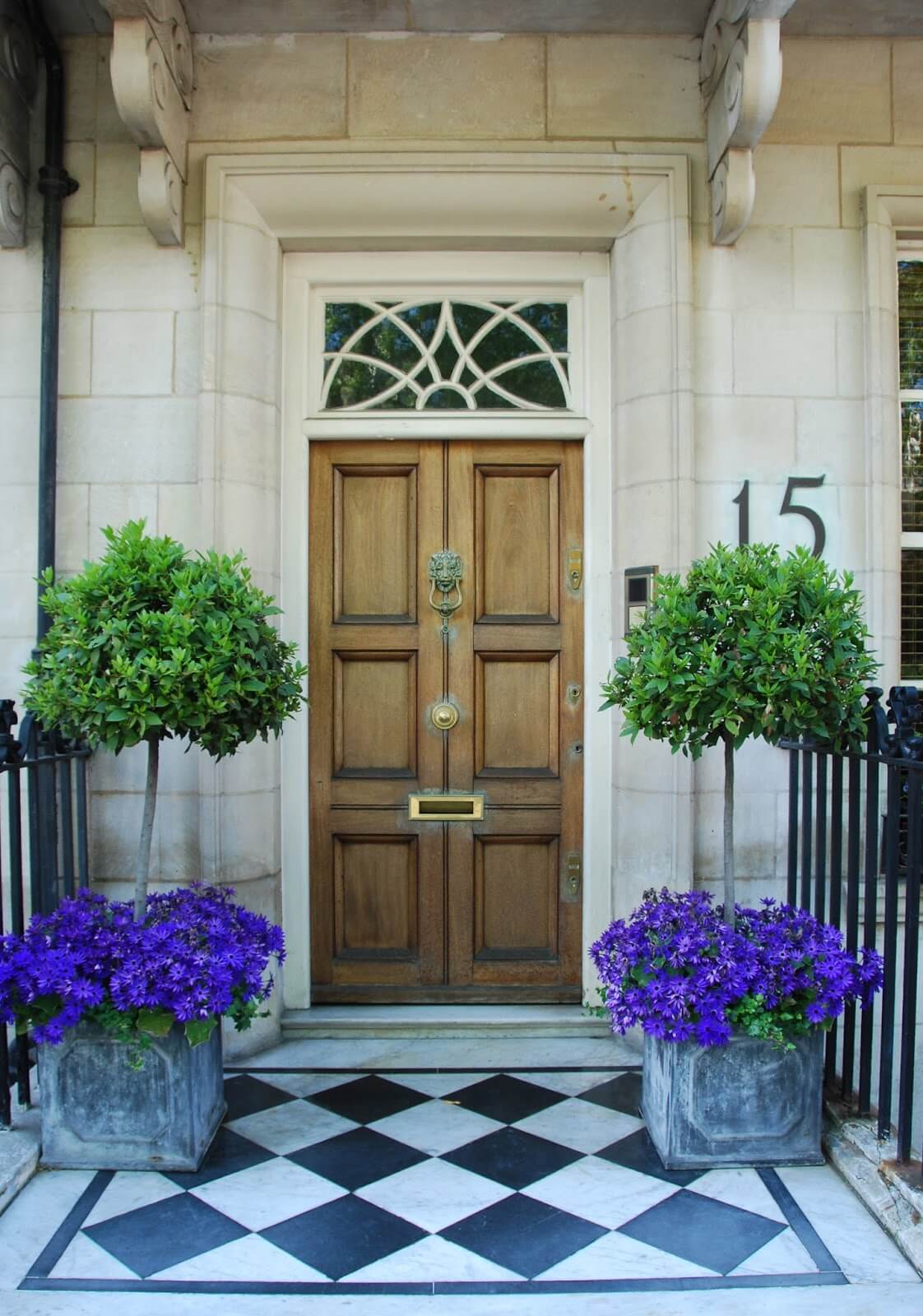 28. Topsy Turvy Flower Pot Display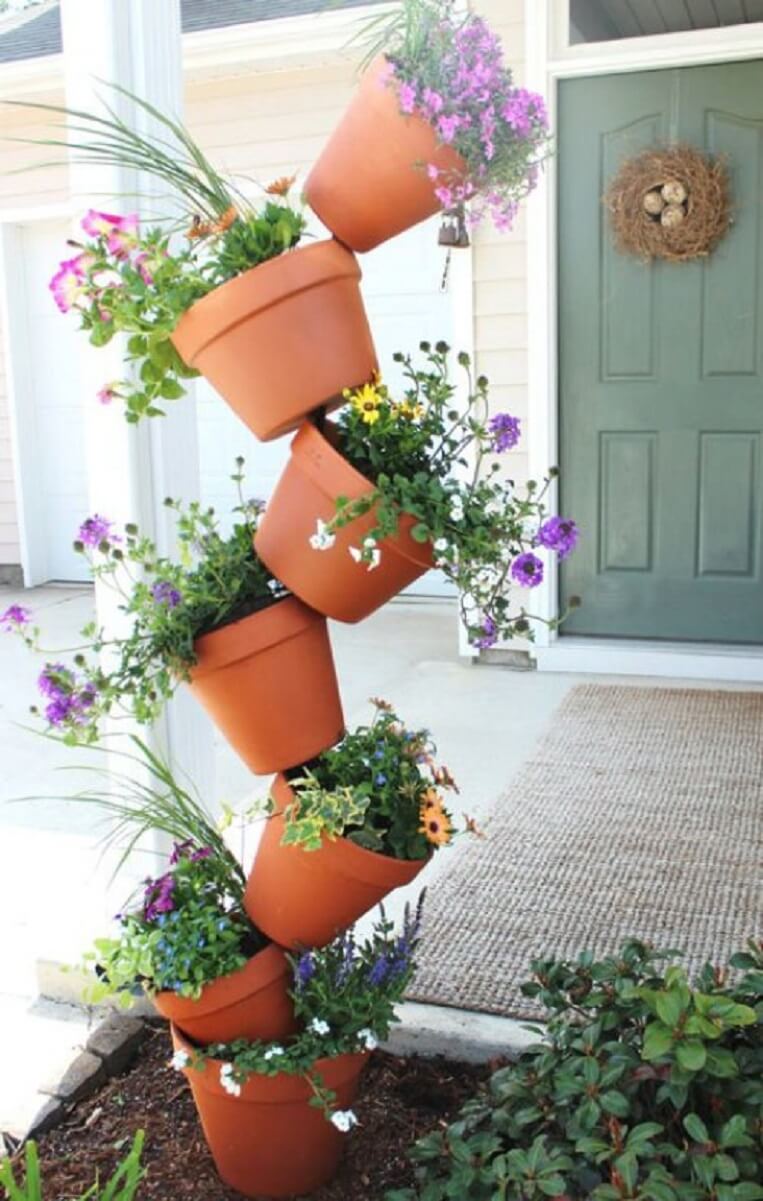 29. Rustic Wood Shrub Porch Planters