More and more fans of interior design are reconsidering the way they look at furniture. Buying new furniture is not only expensive, it's not nearly as fun. Have an existing piece with a great shape but a dated stain? Maybe you've found a wonderful piece at a garage sale or flea market, but it's looking a little worse for wear. In many cases, a coat of paint is really all it takes to transform old fashioned furniture into something timely and trendy.
40+ Budget-Friendly Furniture Painting Ideas for Transforming Flea Market Finds

Love the farmhouse look but don't have the budget for a true primitive? You'll be surprised by how easy it is to make a new coffee table look farm fresh with the right paint scheme. Maybe you've got the opposite problem and have inherited antique chairs whose dark, dated stain is ruining their elegant lines. Our gallery of furniture painting ideas serves up 40+ clever ways to give new life to old furniture.
Once you complete your first furniture project, you'll have the confidence to tackle more. Our furniture painting ideas will give you enough inspiration to keep you busy for months. Whether your style is rustic, French provincial, shabby chic, or mod, we've got a furniture concept you're sure to love.
1. Trendy Paint Pour Furniture Design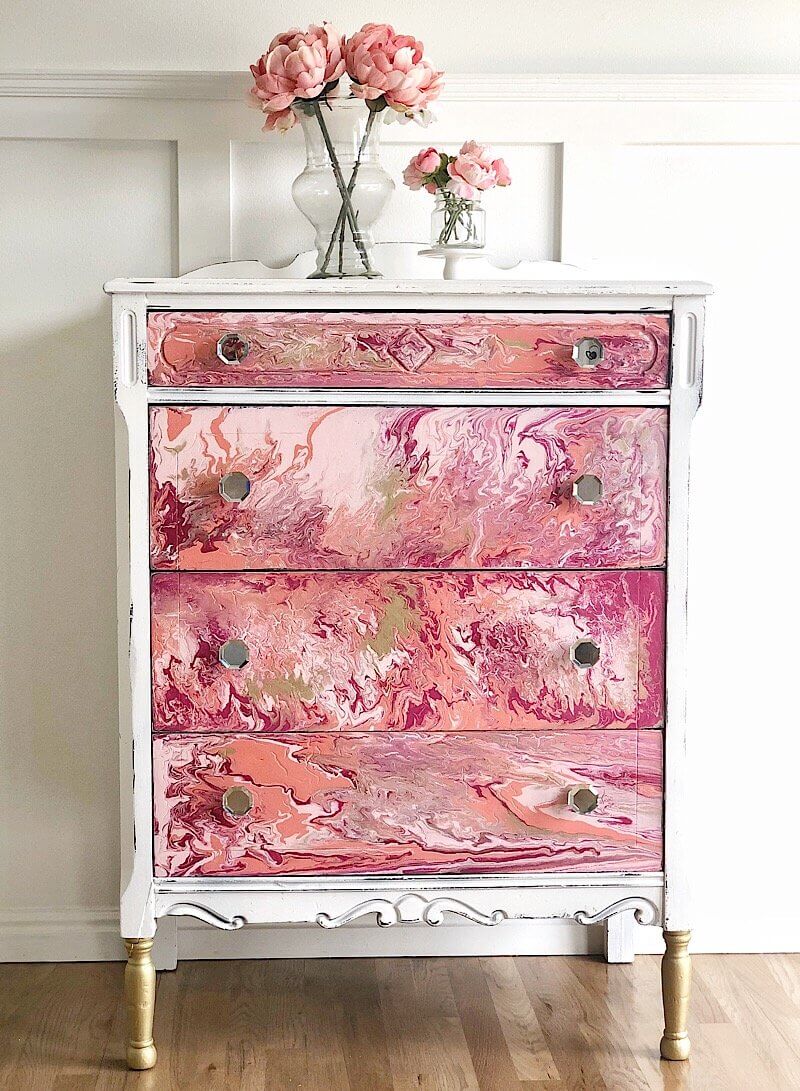 The paint pour style is a cool, modern approach to utilizing colors. A fun aspect about it is that you can successfully blend a multitude of colors to create the hypnotizing, tie-dye effect. This style can work for various pieces of furniture that you can easily rotate and move around to create the blended look of the colors. When it comes to a dresser, for instance, consider painting the base one solid color to allow the paint pour sections to better stand out.
2. Geometric Patterned Natural Dresser Painting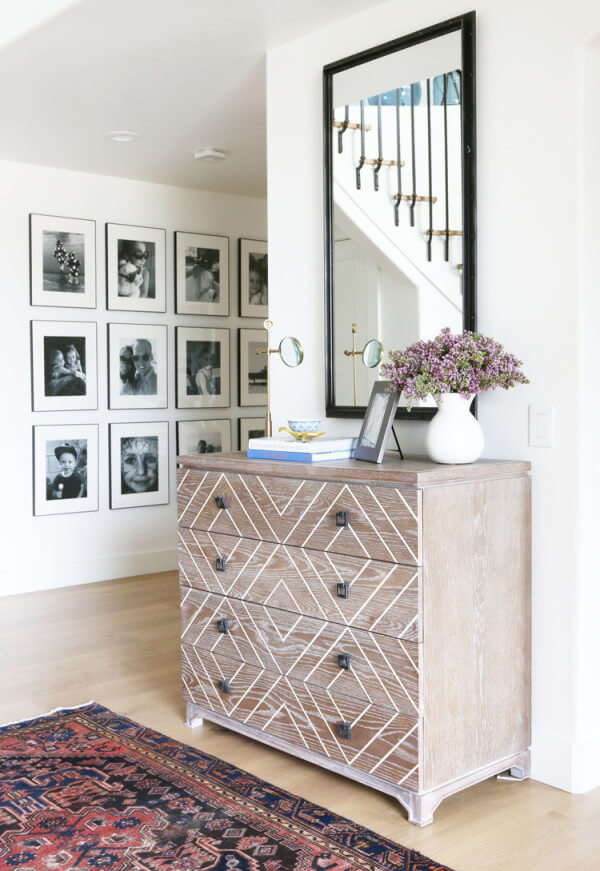 If you are not in the market for any loud or bold painting, then you may enjoy taking a more natural, straightforward approach to it. This project highlights the wood of the dresser more, while the geometric patterning throughout is a few shades lighter so that it gives the design a more flowing sensation. Alongside that, this also works well as a contemporary furniture piece, and since it uses more muted, earthy tones, it can blend in a variety of rooms with different color schemes.
3. Refreshing Floral Patterned Painted Cabinet Makeover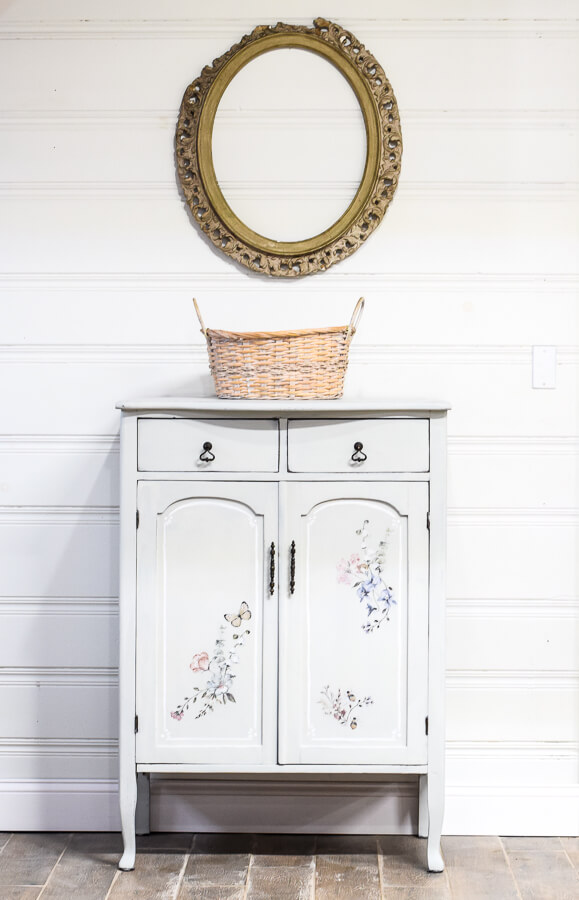 Oak cabinets are wonderful to give a painted makeover to thanks to how robust the wood is as it can be refinished more than once without wearing down. If you want to brighten up a room, then it is helpful to go for a lighter color palette, and it may require a few coats to completely cover the furniture. To truly help the piece pop, consider adding lovely floral accents. It can give the furniture more personality and a nice feminine touch as well.
4. Upcycled Fashionable Retro Golden Chair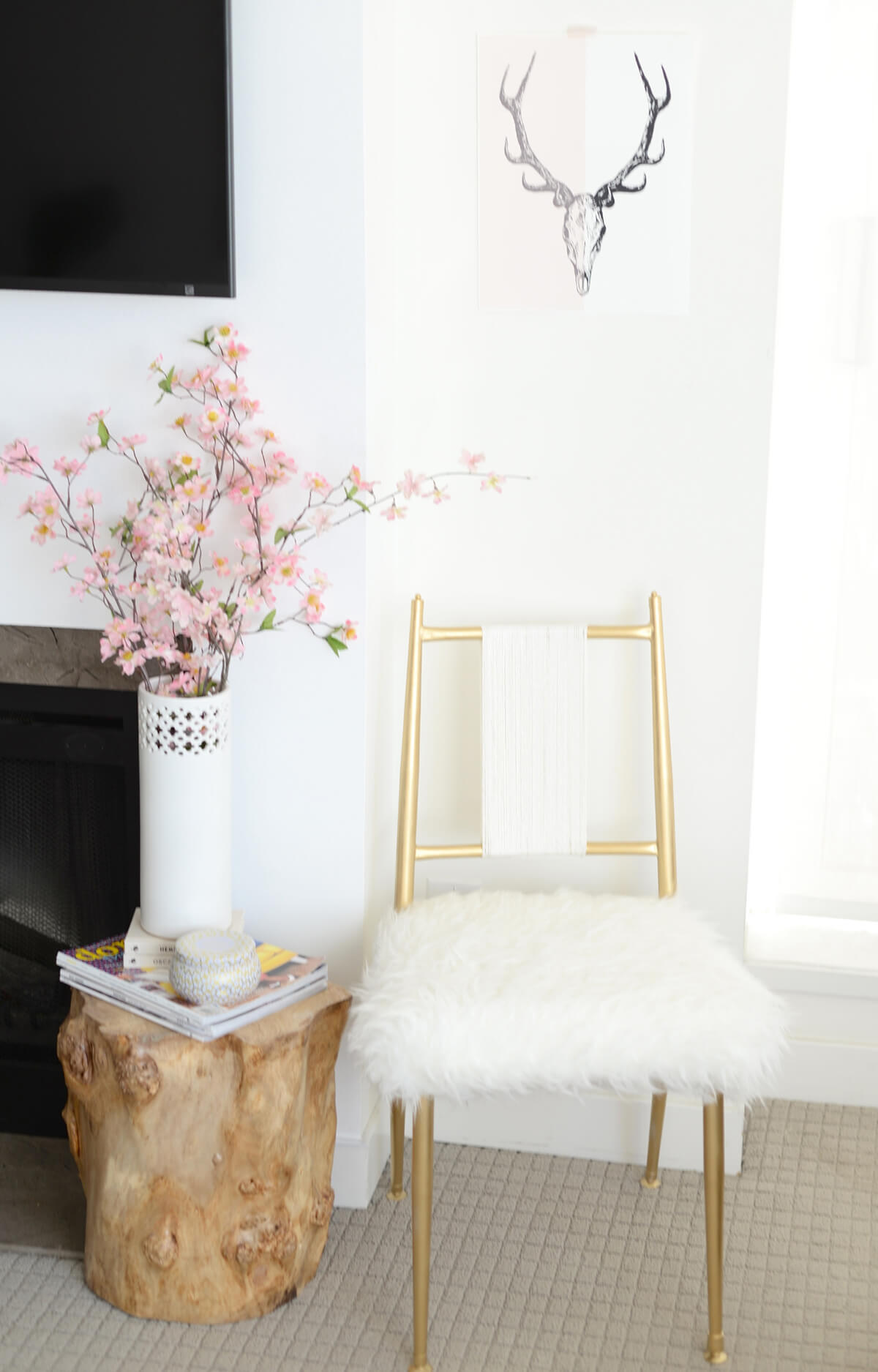 With some faux fur and some gold paint, you can completely transform a vintage chair into something that has a more modern and stylish feel. An awesome aspect of this project is that it allows for different points of the chair to stand out. The vibrant gold coloring is an instant attention-attractor, while the faux fur seat is a lovely chic addition. Meanwhile, rather than use the standard chair back, you can take it out and replace it with some gentle string or twine material. This gives it a more unique, if not whimsical, appearance.
5. Vintage-Inspired Chalk Mineral Painted Furniture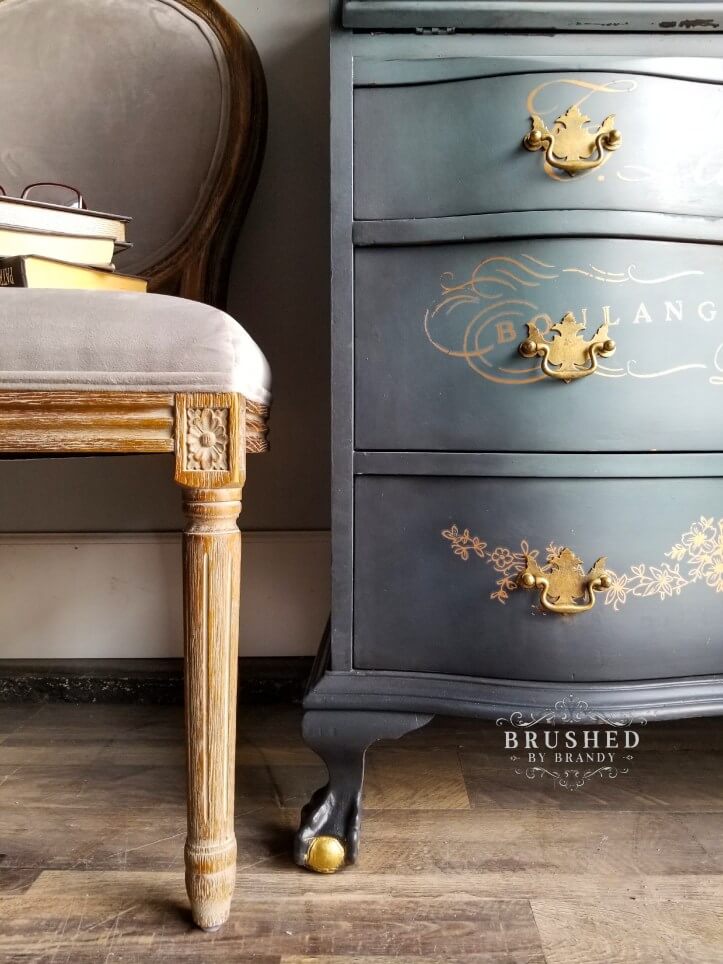 You can maintain a vintage vibe and still give your furniture a lovely painted makeover using chalk mineral paint. Depending on your color of choice, you can go for a darker feel as that can greatly help the furniture appear classic without being old. With this particular painting technique, you can get a more blended style so you can have various shades of darker and lighter tones so the furniture is smooth as though you bought it that way instead of painted it yourself.
6. Tuscan Red Painted Classic Lowboy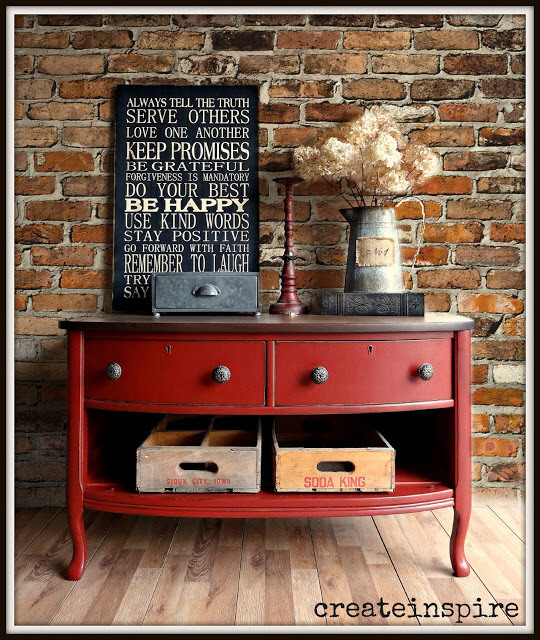 A lowboy is a perfect piece of furniture to add a traditional vibe, and once given an updated paint job, comes across as modern as well. Tuscan red can be a wonderful choice here as it is lively without eliminating the vintage look of the furniture itself. This style can blend seamlessly into different room décor such as farmhouse, contemporary, or even rustic.
7. Upcycled Dreamy Blue Chalk Painted Dresser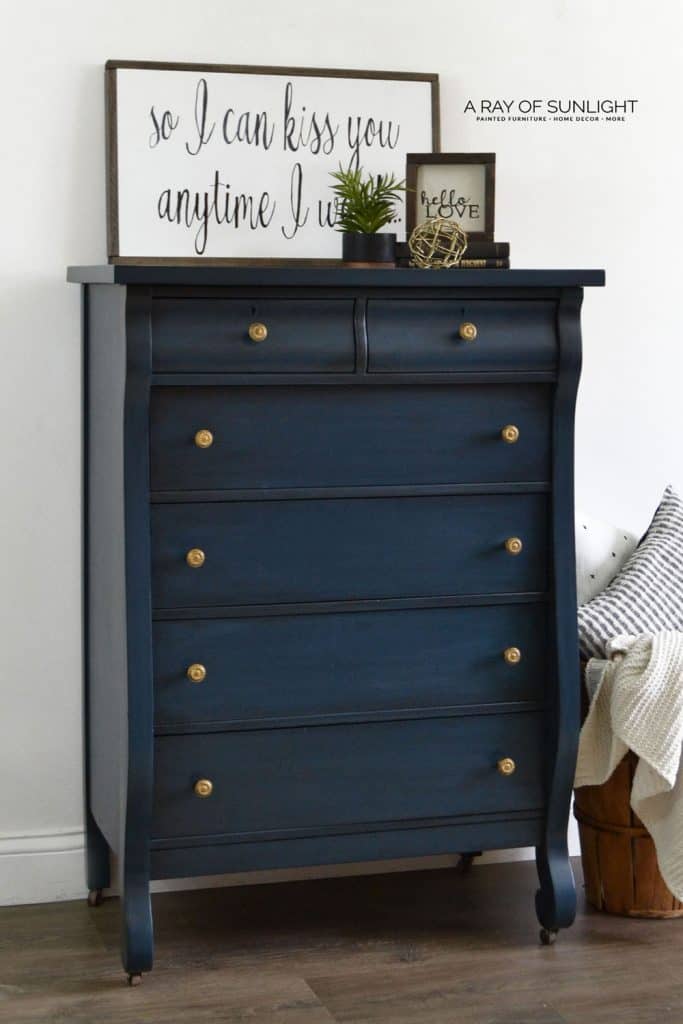 You can take upcycling to a new level with this dresser project. Consider using darker chalk paint in this case so that way, the dresser can work out well in a brighter room to make the furniture more apparent and eye-catching. Opt for gold knobs as they pair well with the beautiful darker tones of the wood. The results can allow the dresser to work in various rooms such as those with a nautical theme or even in children's rooms or nurseries.
8. Bright Blue and White Beach Chair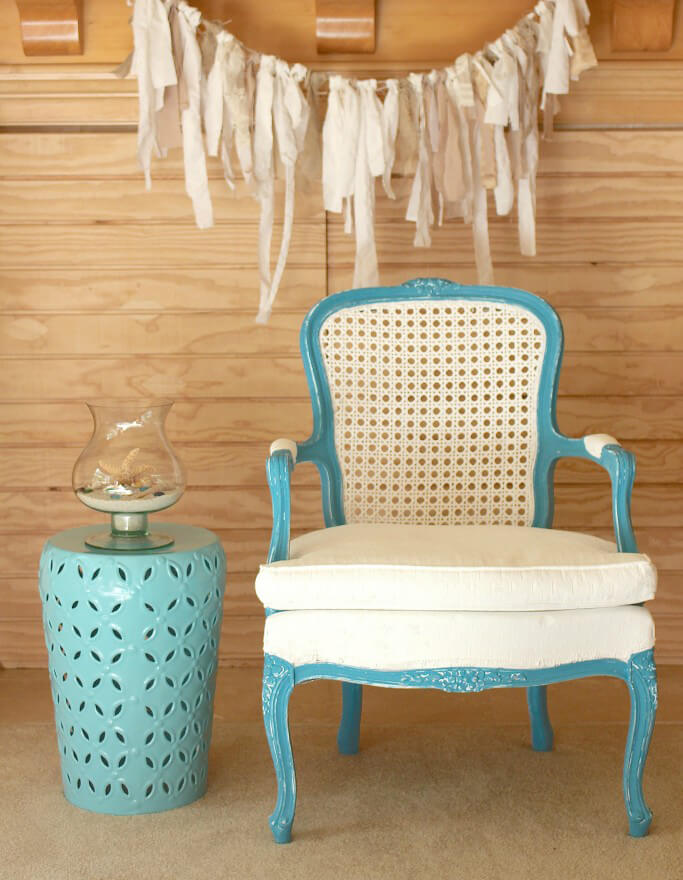 In a room that heavily features beach-like items and color styles, it can be refreshing to see brightly colored furniture such as this white and blue beach chair. It can transport you directly to the waters with its ocean-like paint accents perfectly offset with the surrounding white of the chair. The ventilated back of the chair is another great point of interest as it further emphasizes the nautical sensation of the furniture.
9. Beautiful Whimsical Vintage Painted Armoire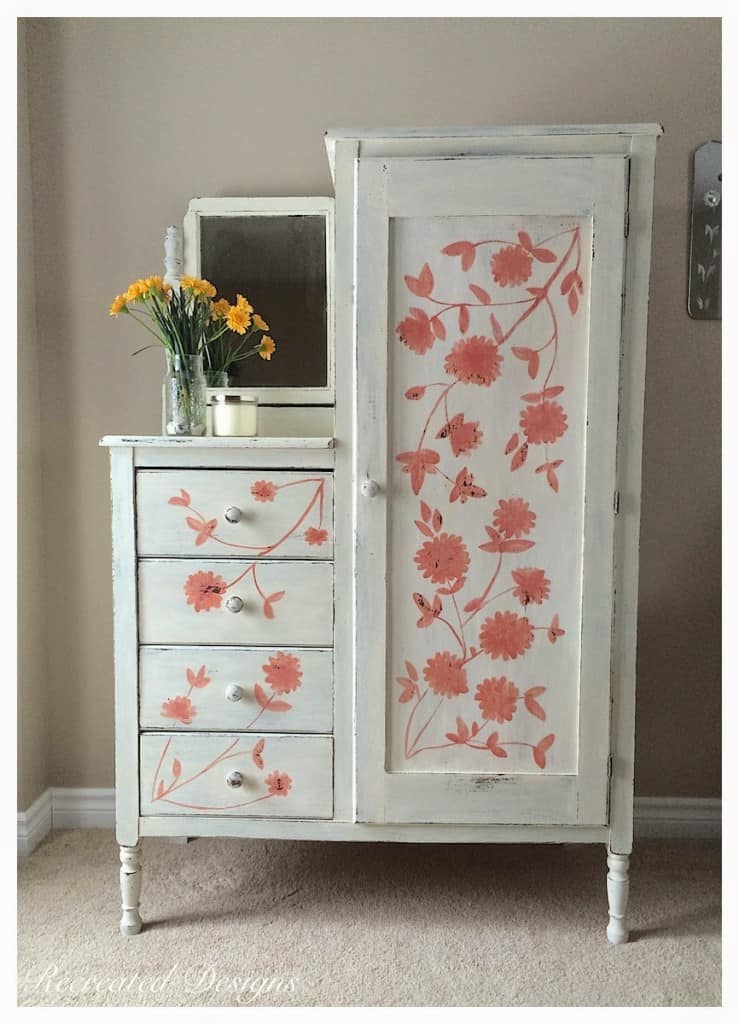 Armoires tend to have a fantastical feel about them, more so when they are given a lively paint job. Going for an all-white or lightly colored is an awesome idea to emphasize the fanciful and elegant sensation. Utilizing hand-drawn flowers is another wonderful choice to stick to the theme. If you want the furniture to still have a vintage look, then consider leaving some exposed areas without paint so that it maintains a worn, well-aged appearance.
10. Creative Green Painted Aged Dresser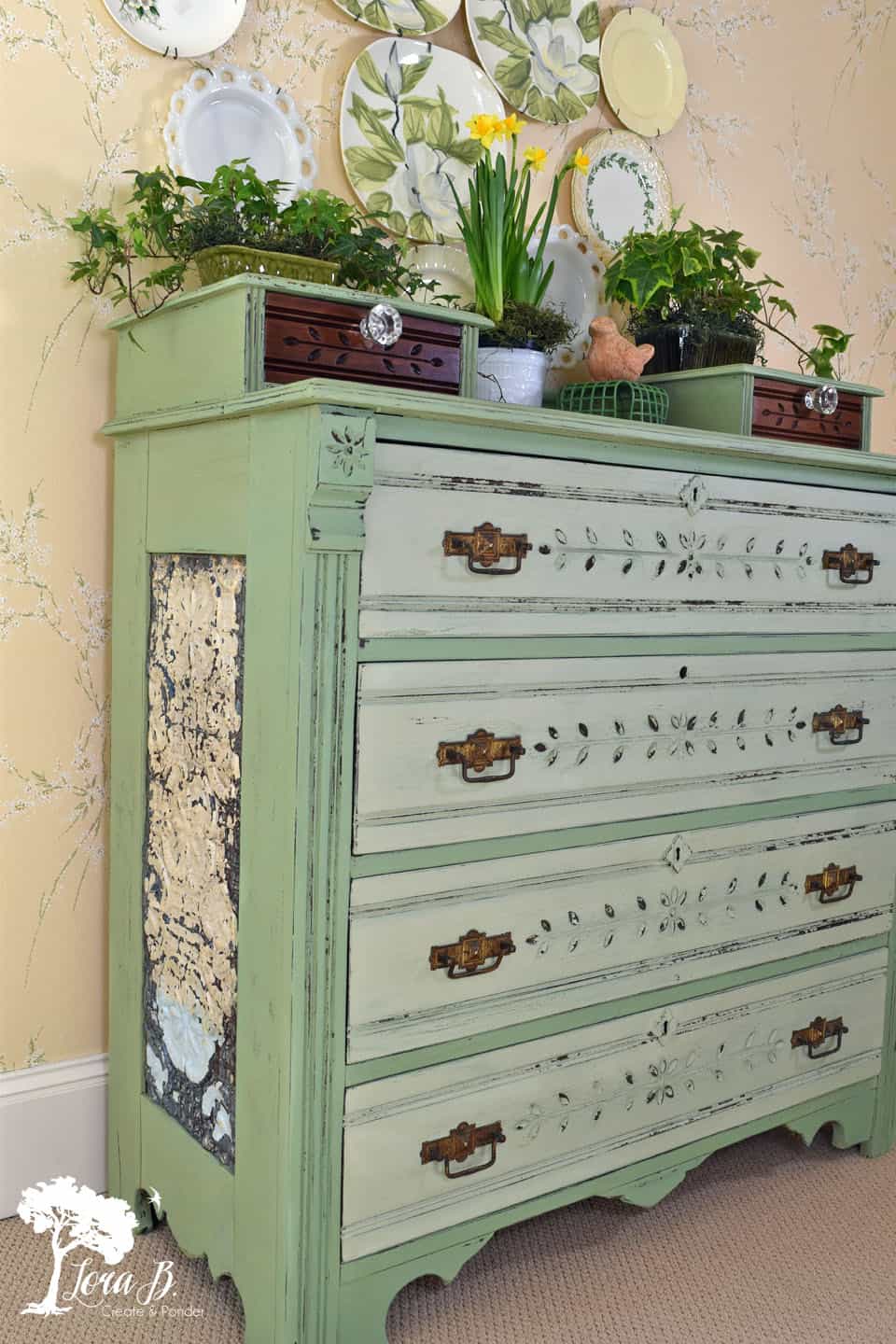 You can get a bit creative with your upcycling painting projects with this cool green painted dresser. If you have a dresser that already has some elegant designs woven in, you can highlight them with this type of paint so that it mixes sophistication with a classic, traditional feel. More creativity can be found with your hardware choices as it gives you room to modernize more vintage accessories on these types of dressers.
11. Stripped Raw Wood Painted Dresser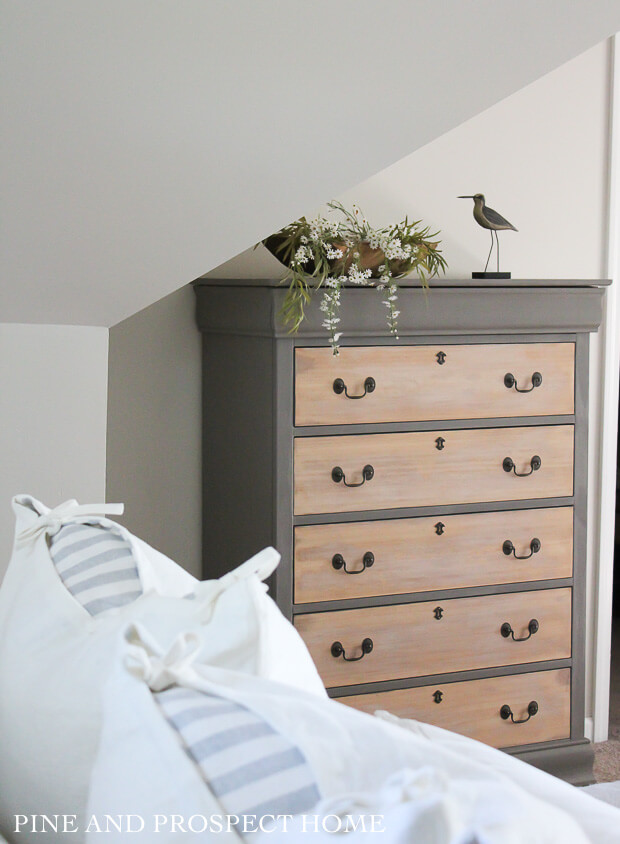 Rather than paint a dresser directly, consider stripping the drawers down to their natural wood appearance. Once you add a darker paint to the surrounding parts of the dresser, the beautiful wood can proudly stand out, giving the overall dresser a contemporary-like look that can work well with a variety of different room décors. This may work out even better if you opt for using hardware that matches your paint choice so that every section of the piece blends.
12. Chalk Painted Faux Marble Tabletop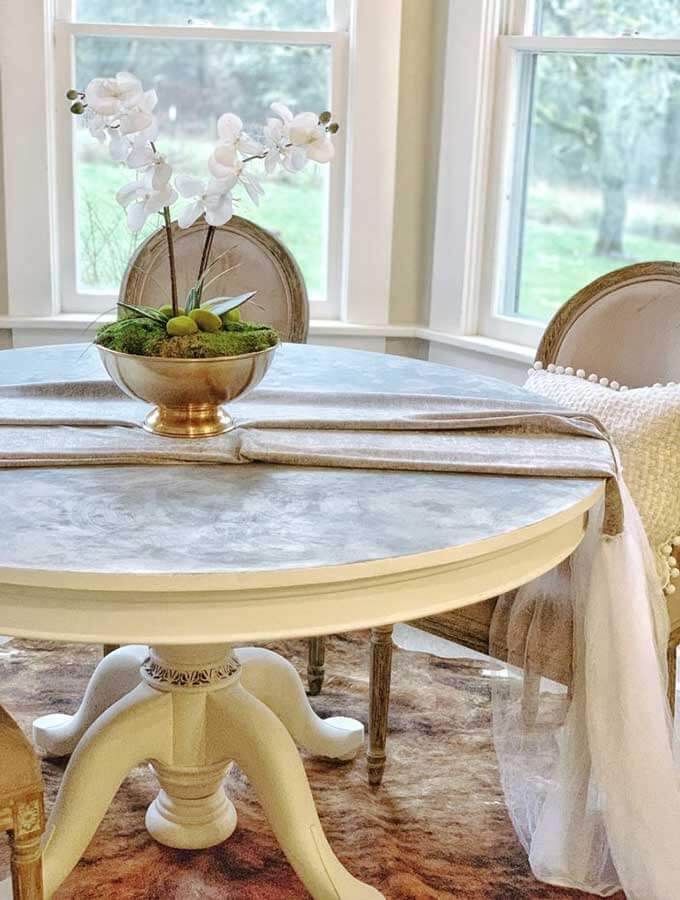 Who needs to install actual marble to create a marble tabletop when you have chalk paint? Chalk paint itself does well at giving the furniture a particular texture. When you blend different colors, you can create a marble-like appearance that will capture anyone's attention. What's always cool about chalk paint is that you can redo the piece if it doesn't come out the way you want. However, simply take your time and balance the dark and light sections well enough, and you'll be left with a stunning faux marble table.
13. Shabby Chic French Provincial Nightstand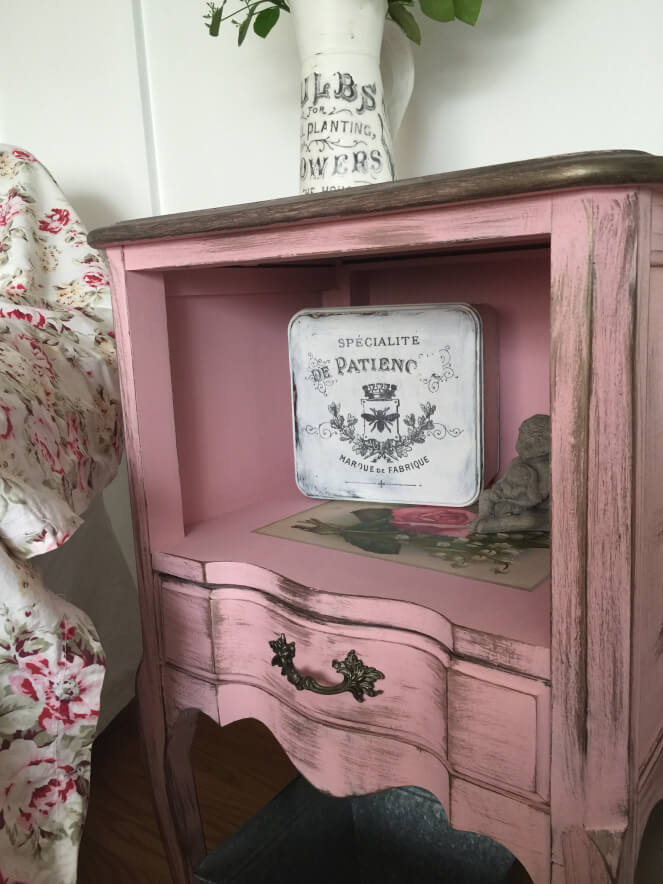 Take a French provincial nightstand and transform it into country chic with cool paints and decorative floral accents. This project elevates something bland, breathing new life into it with vibrant pinks and metallic colors. It helps that certain sections are left unpainted as it gives the nightstand a cool weathered appearance that adds to that rural feel, while the stylish parts come from the paint and the added artwork throughout.
14. Stunning Dark Painted Upholstered Chair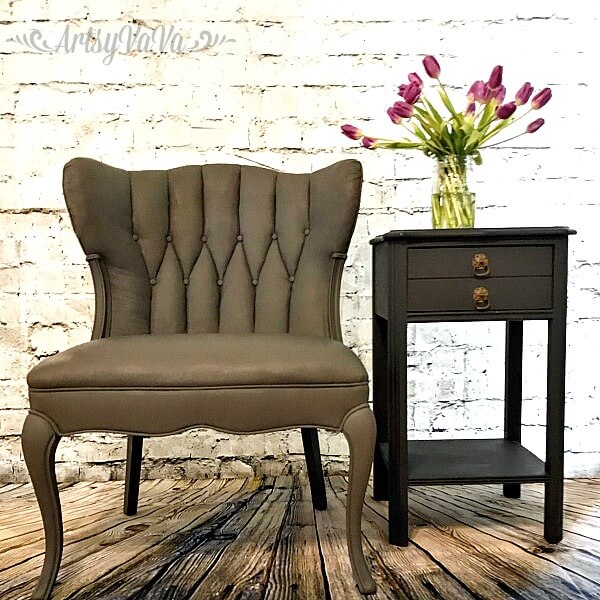 Don't allow unwanted upholstery design to turn you off a chair. Rather than get rid of it or attempt to take it apart to apply a new style to it, you can simply paint it instead. It focuses on giving the chair a solid color and style rather than anything with a pattern. Going for a monochromatic color tone is a perfect choice here too since the boldness of it can make it more appealing in a contemporary room.
15. Ornate Bold Green Dresser Makeover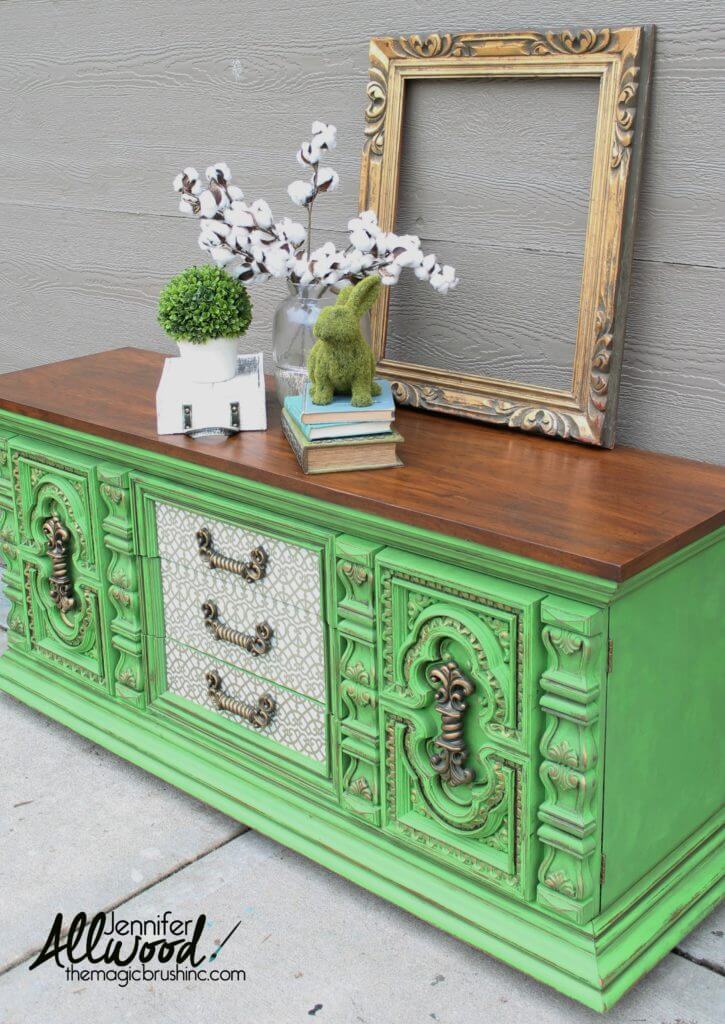 Using a bright green color can work so well with the wooden tones a dresser already has as the shades of green and brown blend effortlessly with one another. If there are details in the dresser, you may want to think about buffing them out so that they are emphasized more. This way, they won't get lost in the vibrant greens and dark brown throughout the dresser.
16. Unique Watercolor Nesting Table Design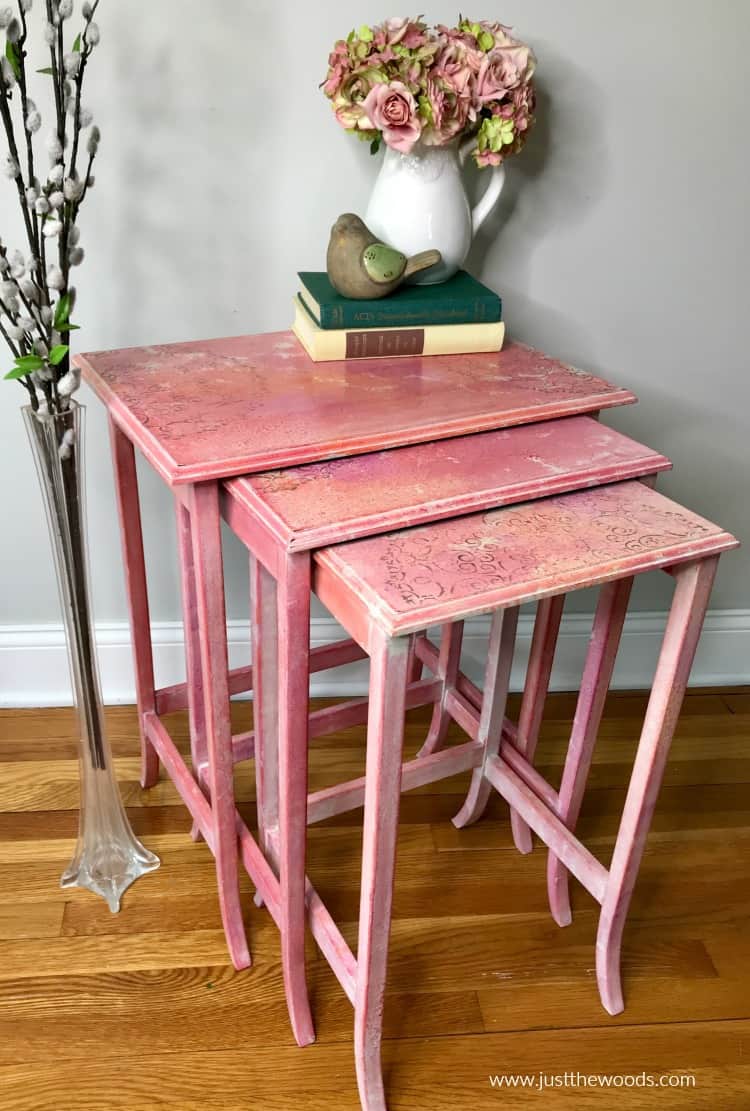 Watercolor tends to have a distinctive appearance, especially when it is used to paint over furniture. This nesting table is no different. It may take a bit of time, but this project can be especially fun to create thanks to the scattered dabbing motion you'll do to create the tie-dye effect all over. Once all is said and done and the table has the right texture, it will look more like a classic watercolor painting.
17. Beautifully Stylish Milk Painted Desk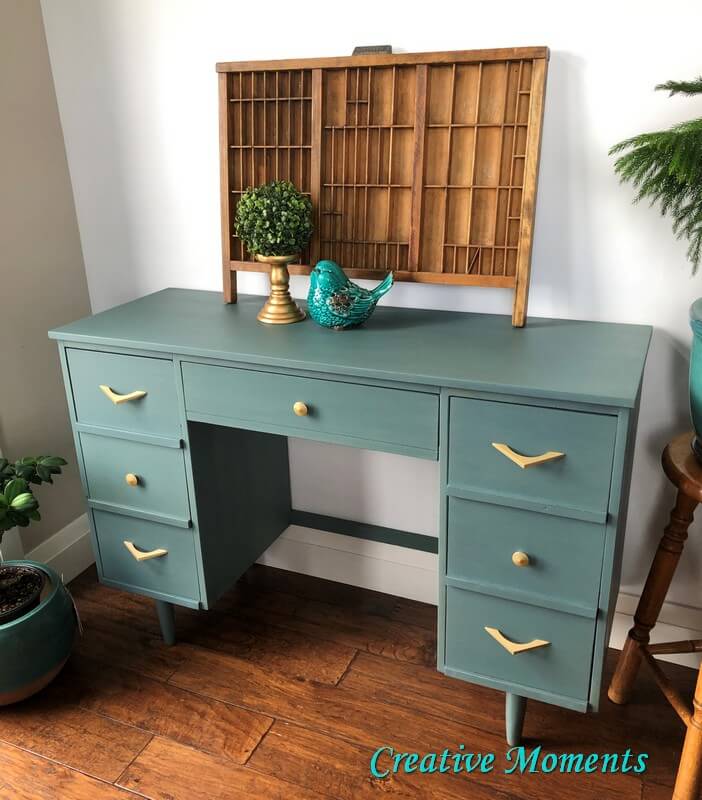 It is simple to give a dresser a modern overhaul using the right paint and hardware combination. You can always opt for a color that is specific to the room you are going to use the desk in, however moderate to dark tones may work out rather well for this project. This is because you can emphasize the hardware by giving it a golden upgrade, allowing the piece to come across as fashionable and new.
18. French Chic Piano Bench Renovation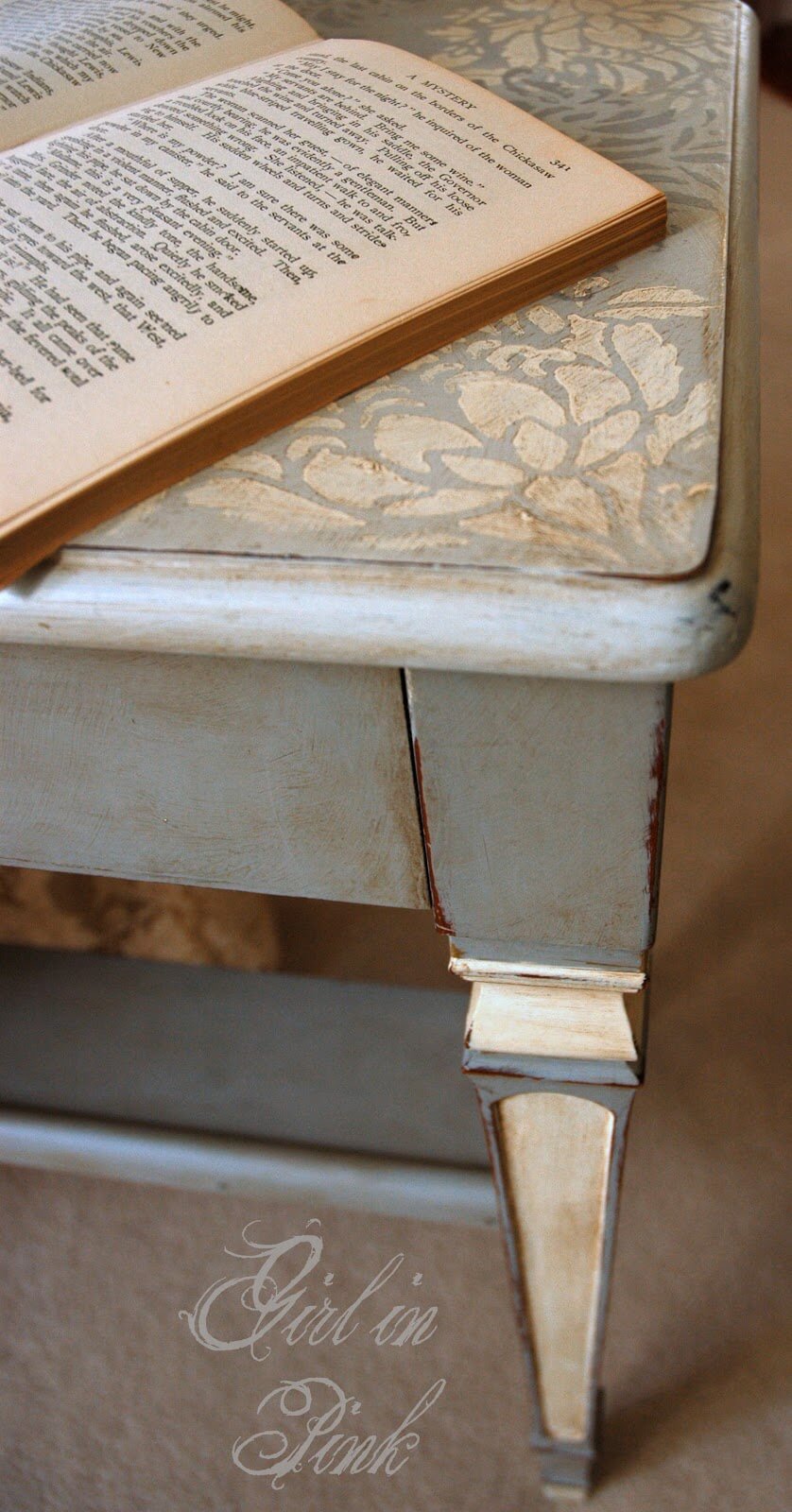 Why settle for a plain piano bench when a bit of color and decorative aspects can elevate it into something fitting for a classically trained pianist? Then you may find joy tackling this project. With blended tones of gray and white, you can create a gorgeous chic piano bench that will keep anyone's attention. Throw in a pleasing and feminine-like stencil texture on top to give it more life.
19. Elevated Nightstand with Flower Knobs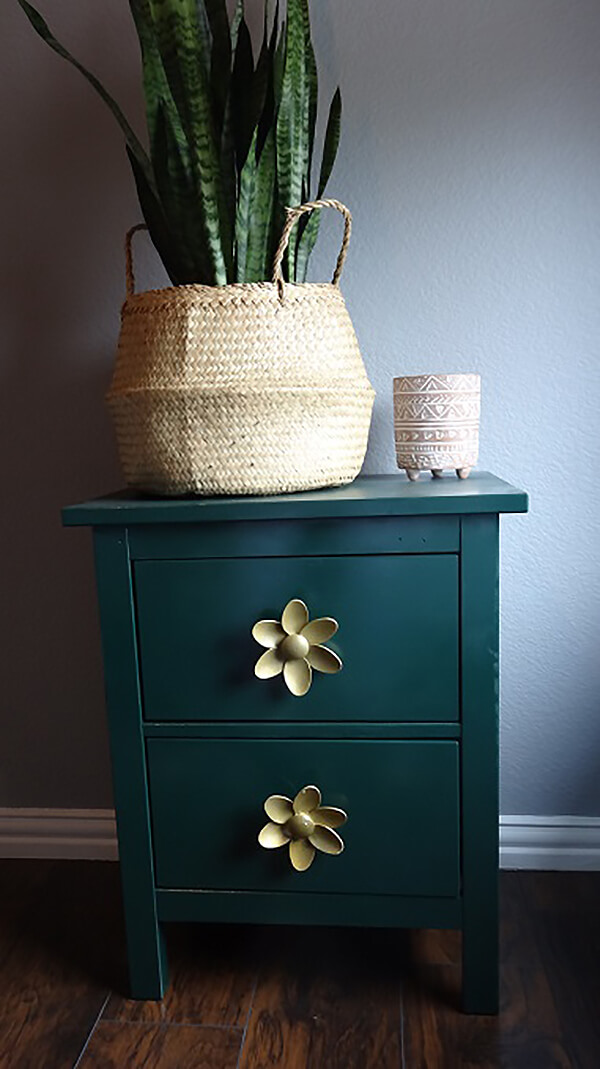 It is one thing to focus on the paint job on furniture like a nightstand, but you can take it a step further by putting just as much attention on the hardware. Darker paint tones are an excellent choice in this case as it gives you plenty of room to go brighter in terms of the knobs. Gold is always a wonderful option as it is a color that readily stands out against a darker background.
20. Brightly Painted Nightstand and Decorative Knobs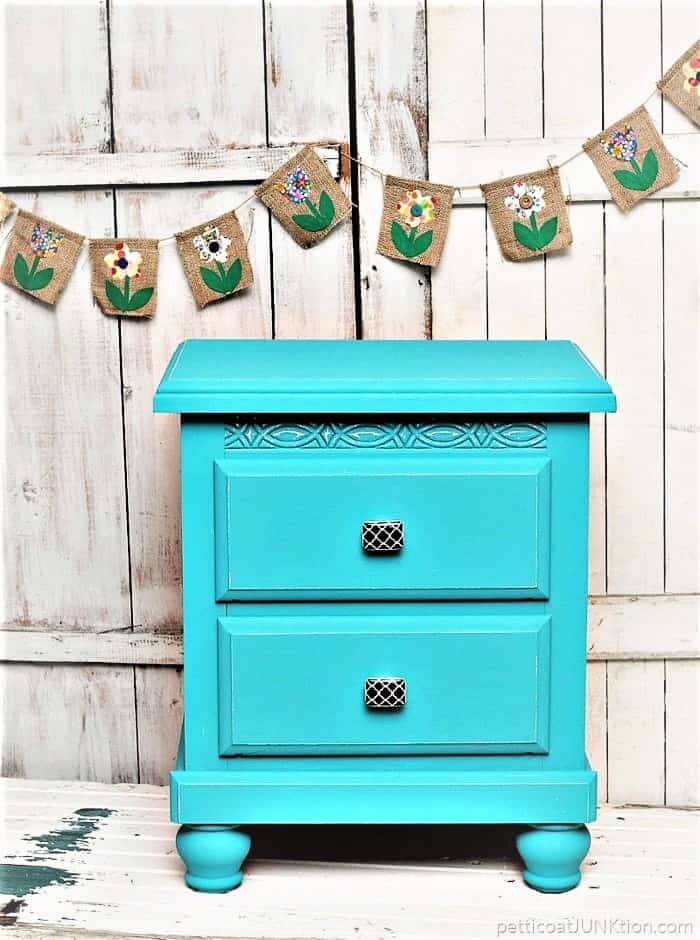 A simple yet exciting paint project, this one turns a basic nightstand into something fun that will brighten up any room it is placed in. For one thing, the paint is lively and instantly attractive. That is why it is cool to add darker decorative knobs to the piece rather than something that more matches the color you've painted the wood. The knobs won't fade into the background using this method.
21. Incredible Golden Gilded Upcycled Trunk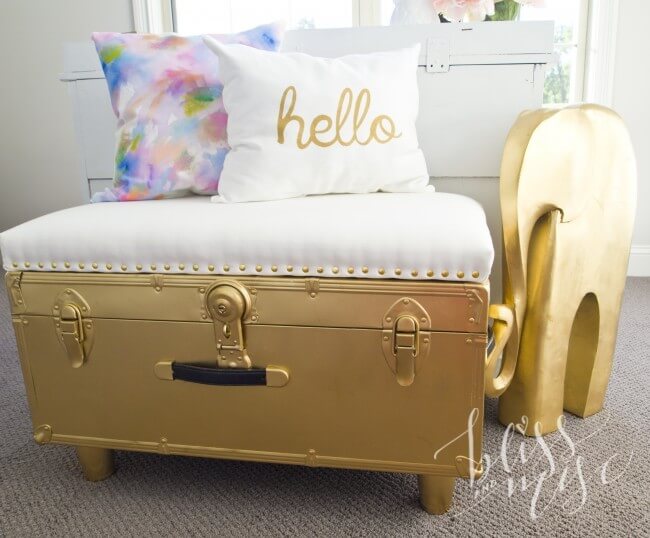 Trunks are not always known to be exciting to look at, but you can change that with this gorgeous paint project. With bold gold painting, you can give the trunk new life and make it appear far more expensive than it actually is. Upholstering the top part adds a sense of elegance to the piece as well, and the white contrasts perfectly with the gold.
22. Cool Chalk Painted Upholstered Chair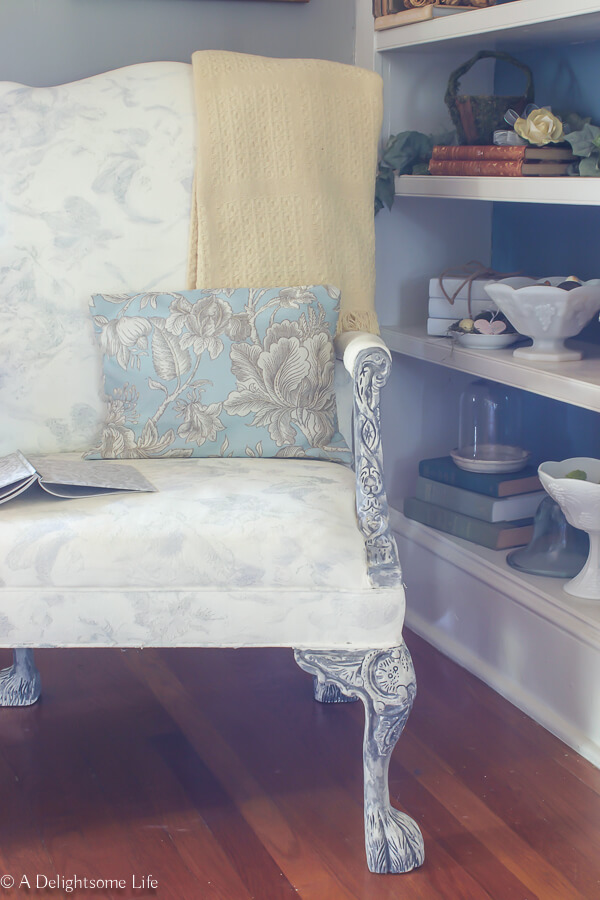 Transform an upholstered chair in a far cooler, more fashionable way by utilizing chalk paint. This is a timely project as it requires a bit of patience to get right, but in the end, you will have a beautiful painted upholstered chair that is light and almost watercolor in appearance. Remember to go over the arms and legs as well with something equally as light so the piece blends better.
23. Two-Toned Rustic Coffee Table Design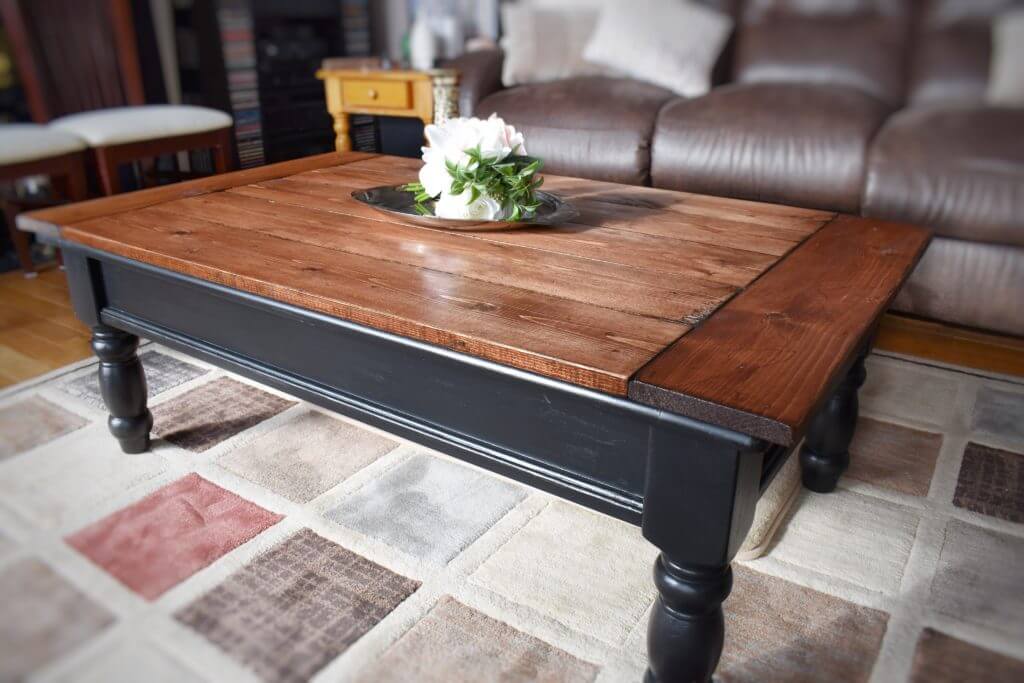 With this well-sized coffee table, you can give it a rustic feel using a two-toned paint style. The bottom should be a darker, bold color like black or something just as dark as it separates the two areas more appropriately. This way, you can allow the deeper wood tones on the top to stand out, granting the table the rustic feel.
24. IKEA MALM Dresser Branch Decals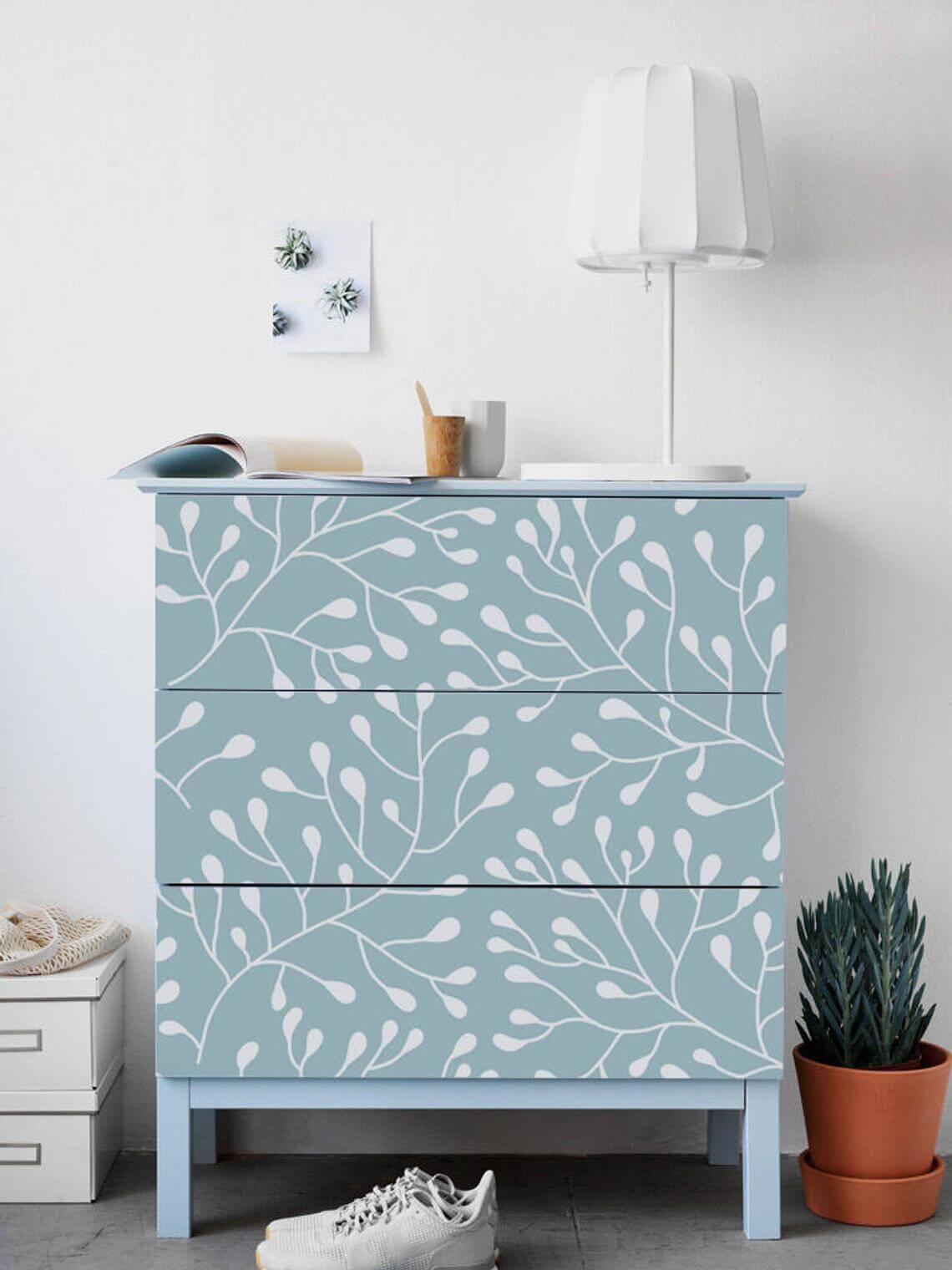 These peel and stick decals are designed perfectly for the IKEA MALM dresser. It is self-adhesive and resistant to creasing so that it goes on well and lasts for a long time. In fact, you may remove it reapply it as needed if you don't get it down right the first time or you merely believe it will look better if put on a different way. They are sold in a single default size, but you can request custom size options.
26. Giving Laminate Ikea Pieces a Paint Makeover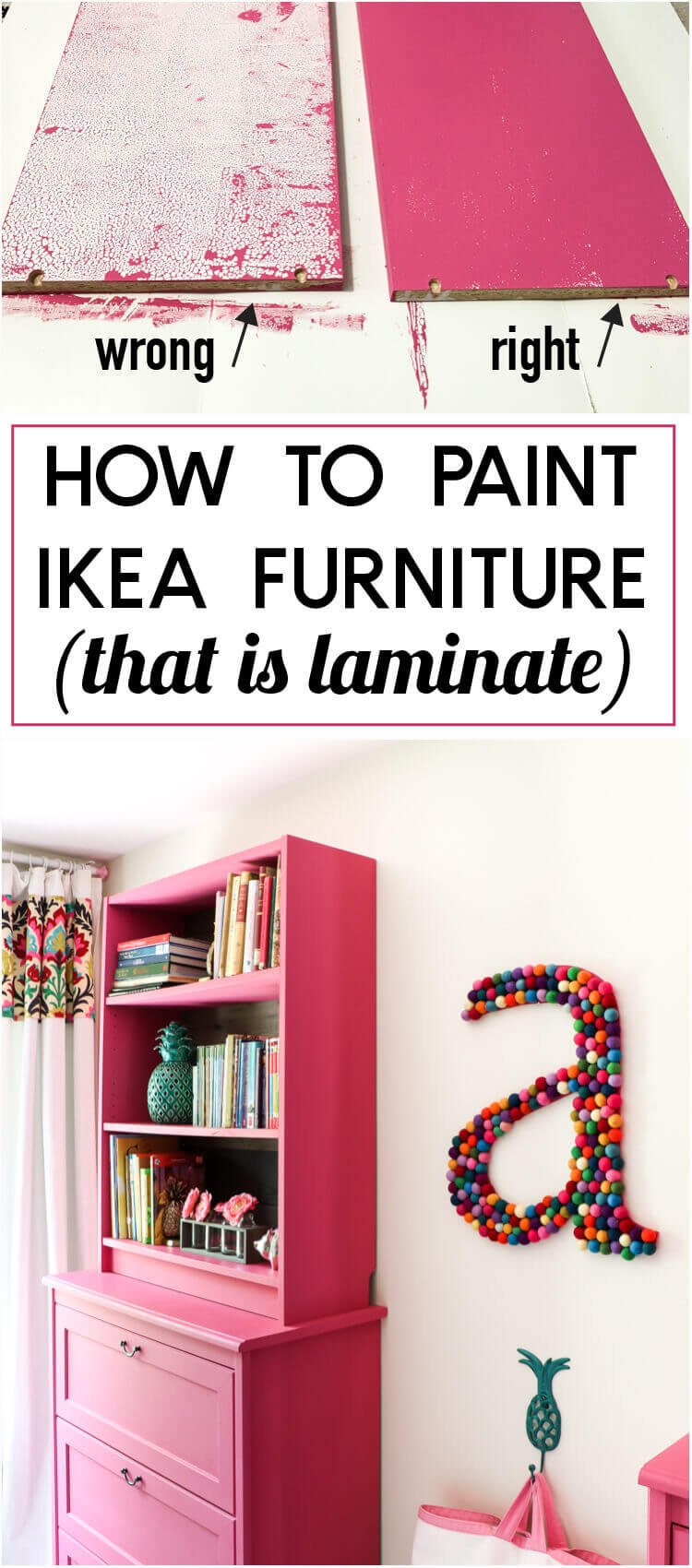 27. Elegant White and Gold Stencil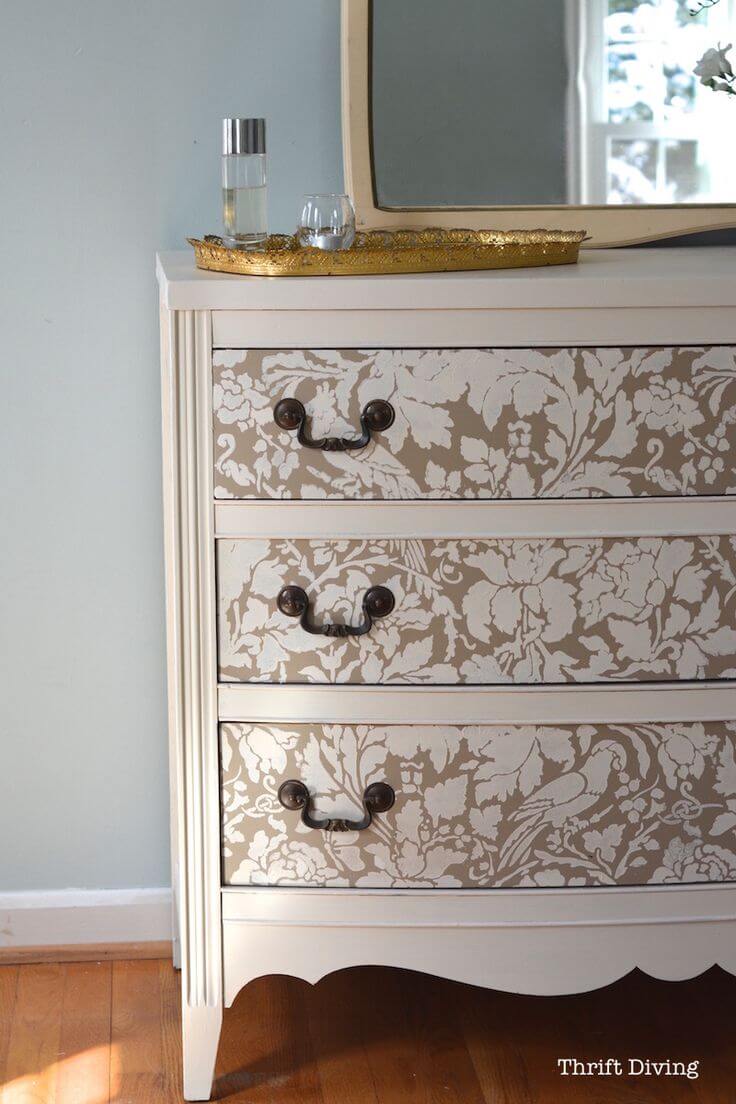 28. Transform Your Dining Chairs in a Day

29. Gorgeous Metallic Mod Chair Paint Scheme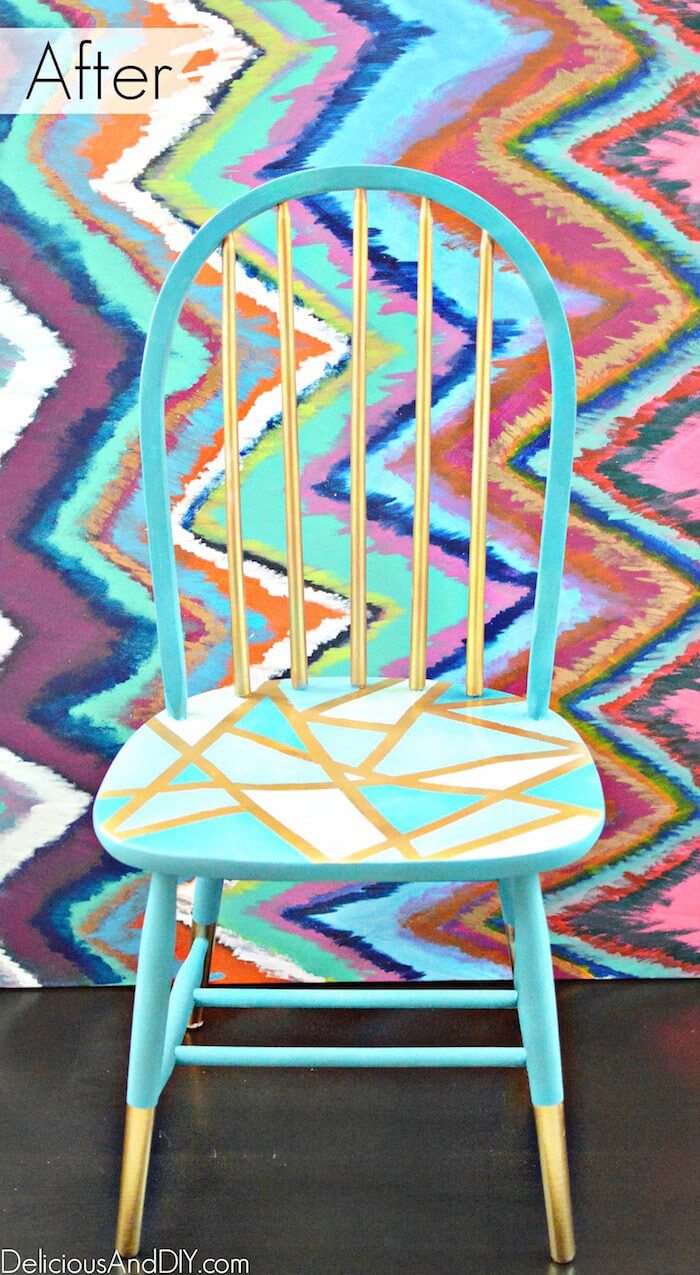 30. How to Get the Milk Paint Look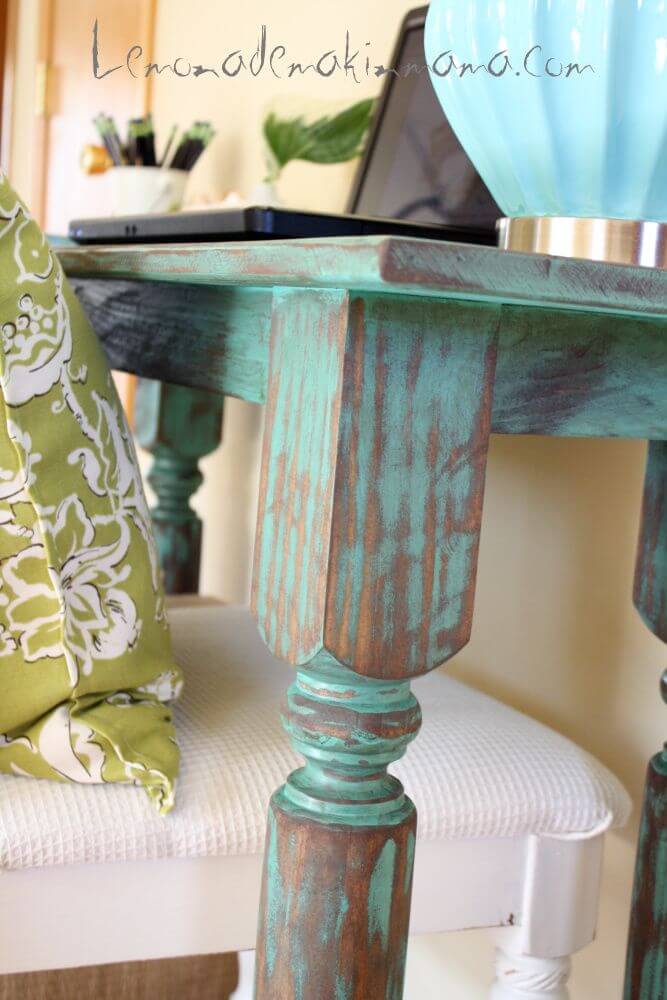 31. Surprise Them with Striped Drawers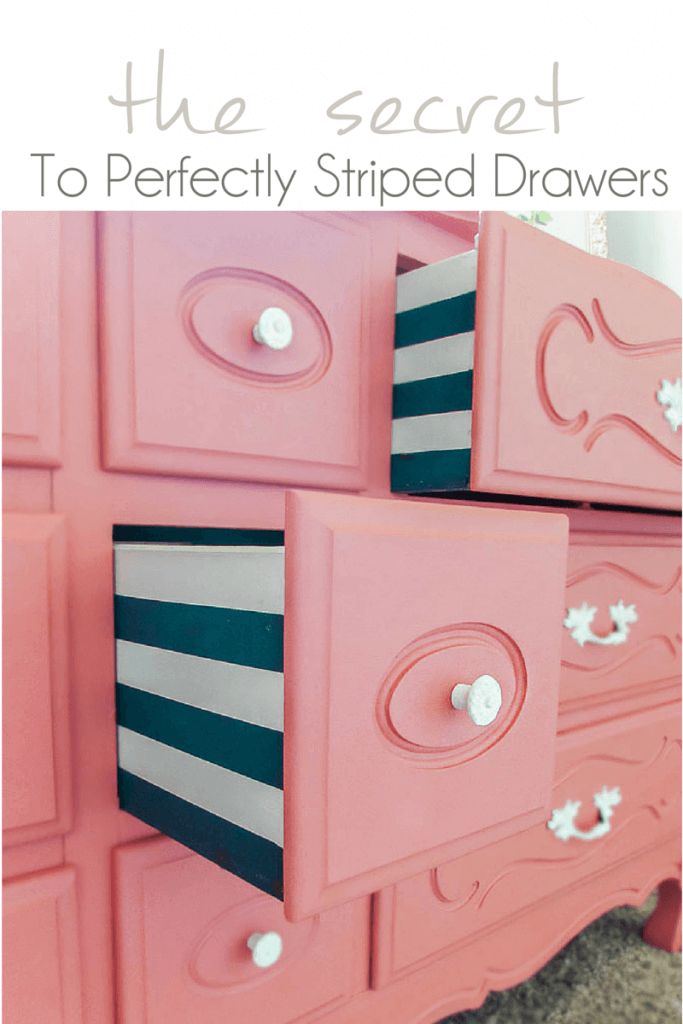 32. From Dated Vintage to Cottage Chic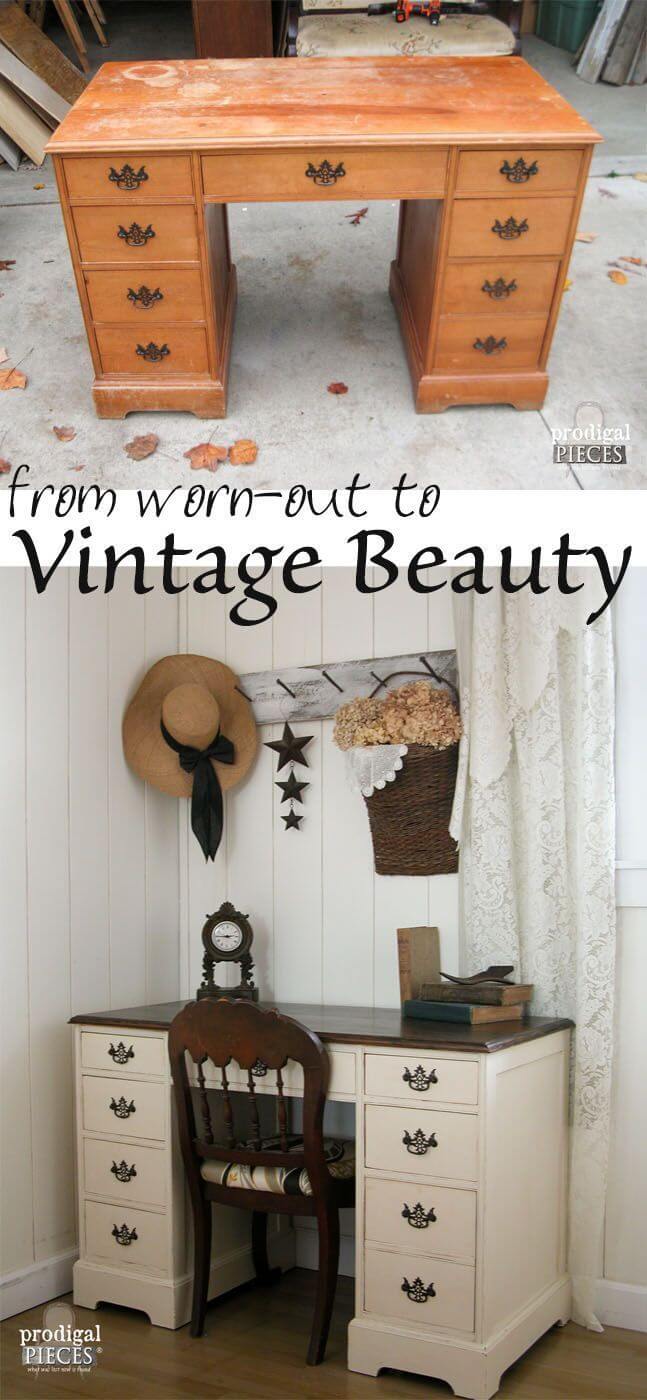 prodigalpieces.com
33. Repaint Your Cabinets for Half the Price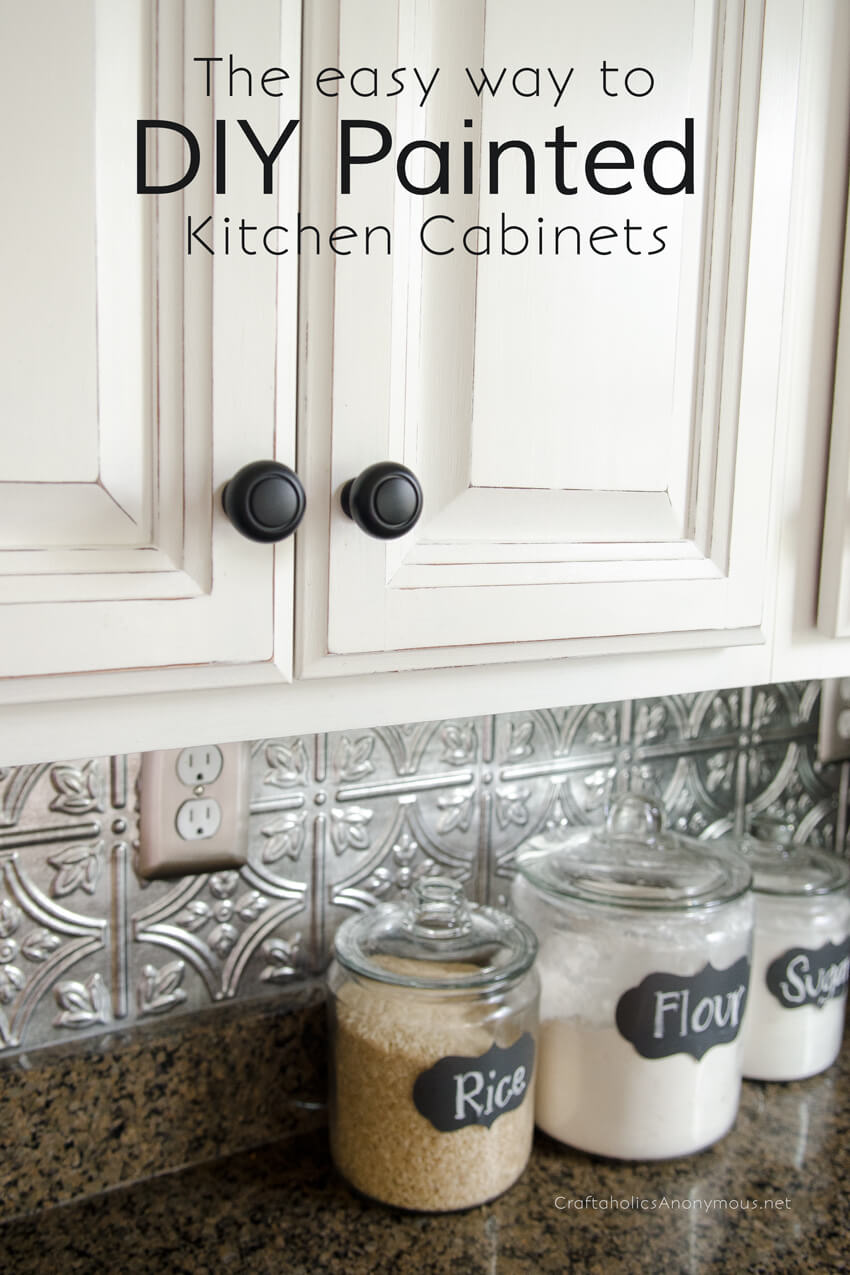 34. Why Reupholster when You Can Repaint

35. Highlight Great Lines with Antique White

36. Pretty Pink Ombre Effect Dresser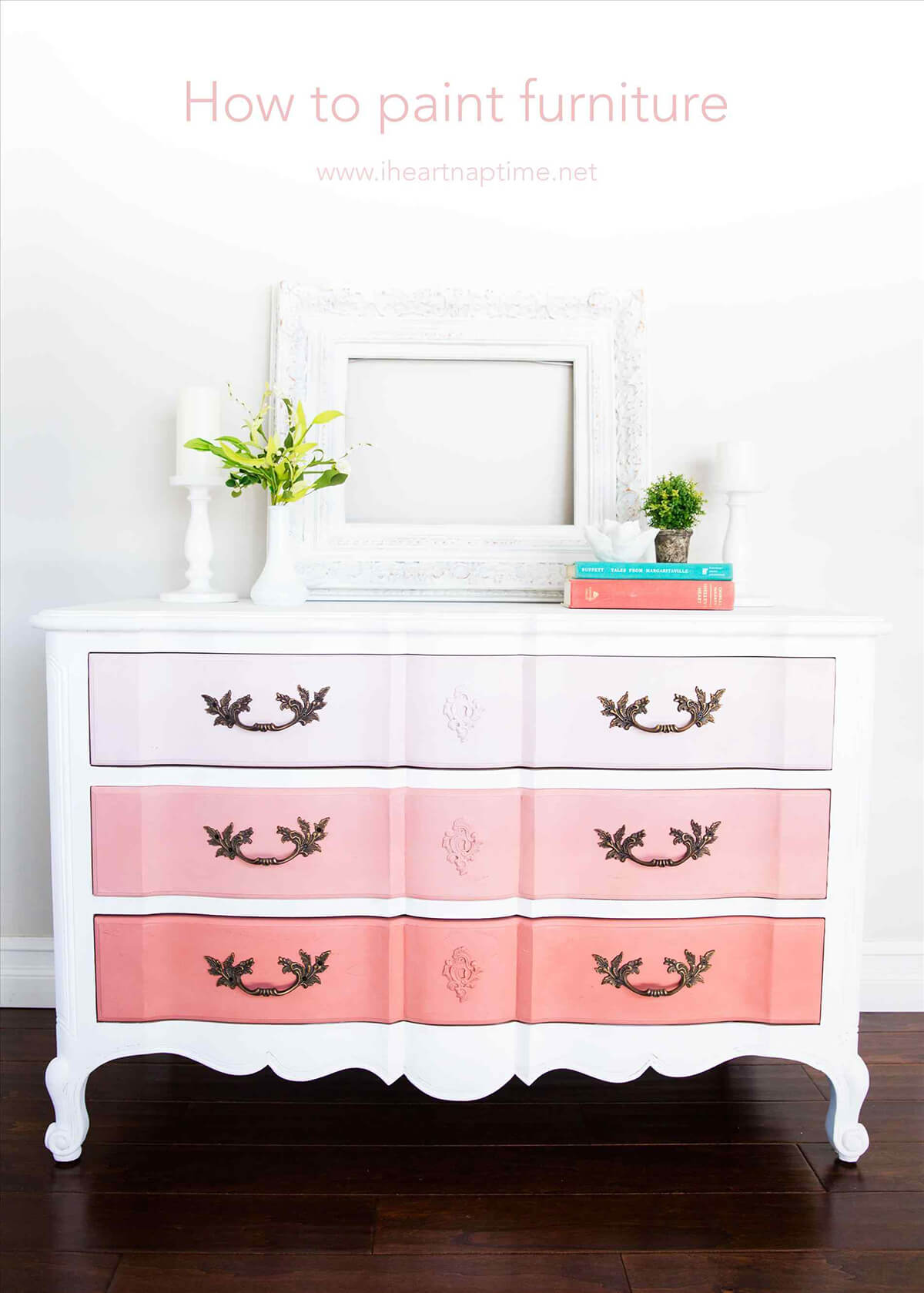 37. When Life Gives You Lemons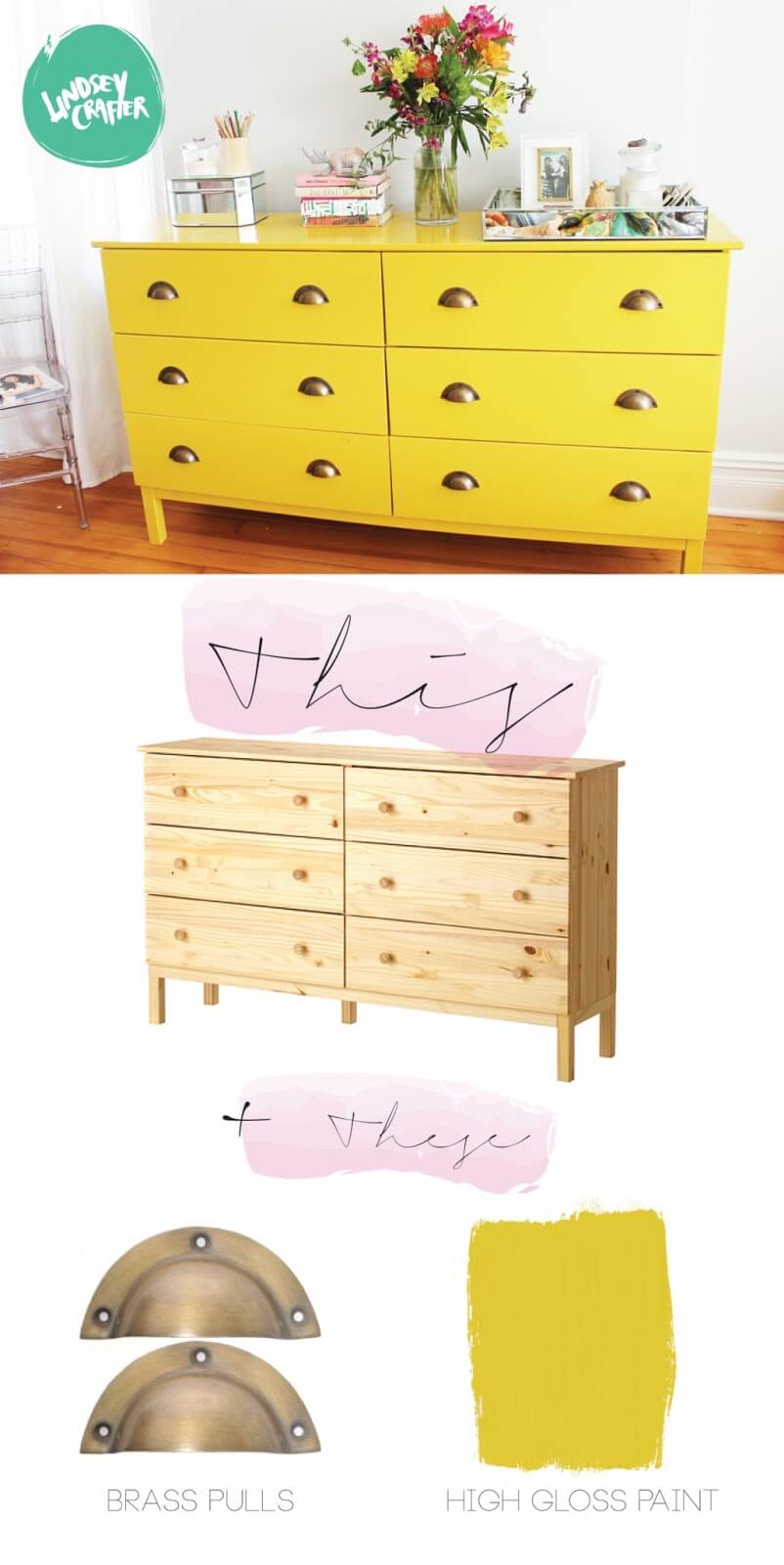 38. White on Pine Tribal Stencil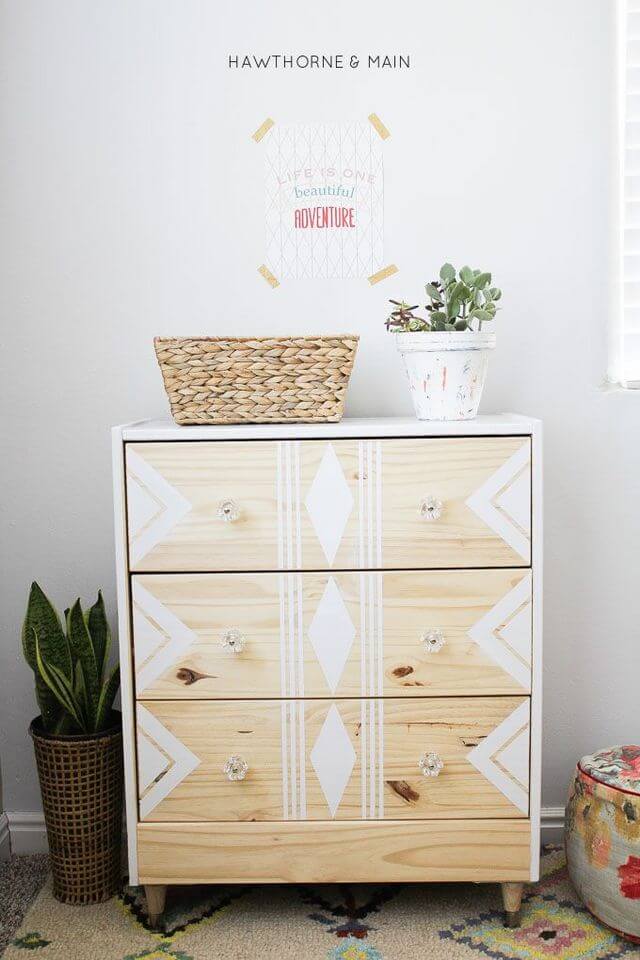 39. The Perfect Primitive Guest Bed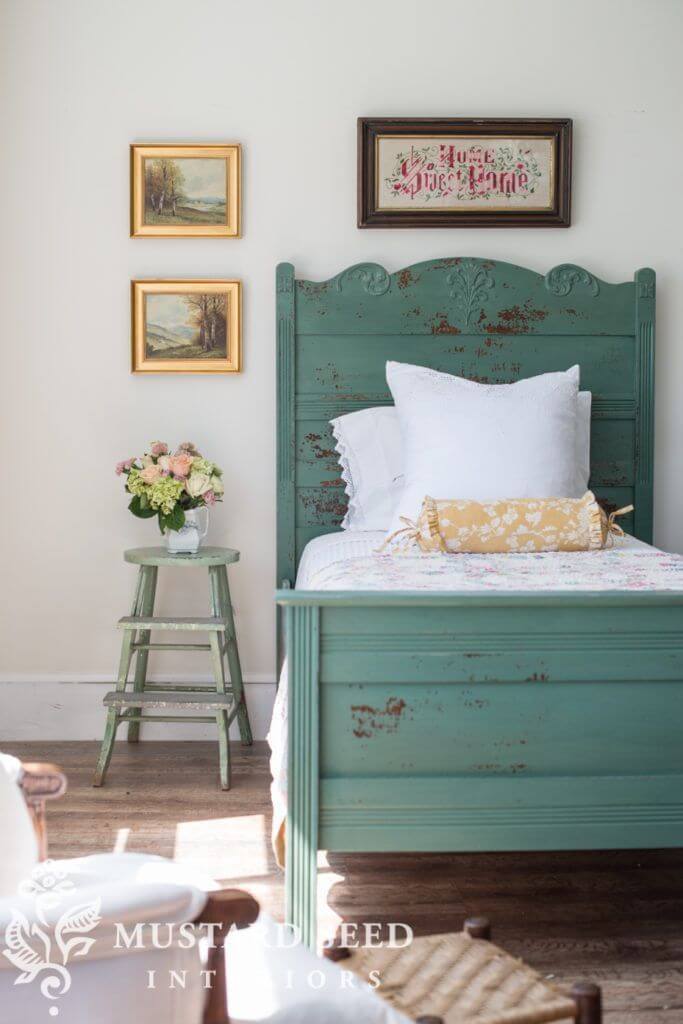 40. How to Fake a French Patina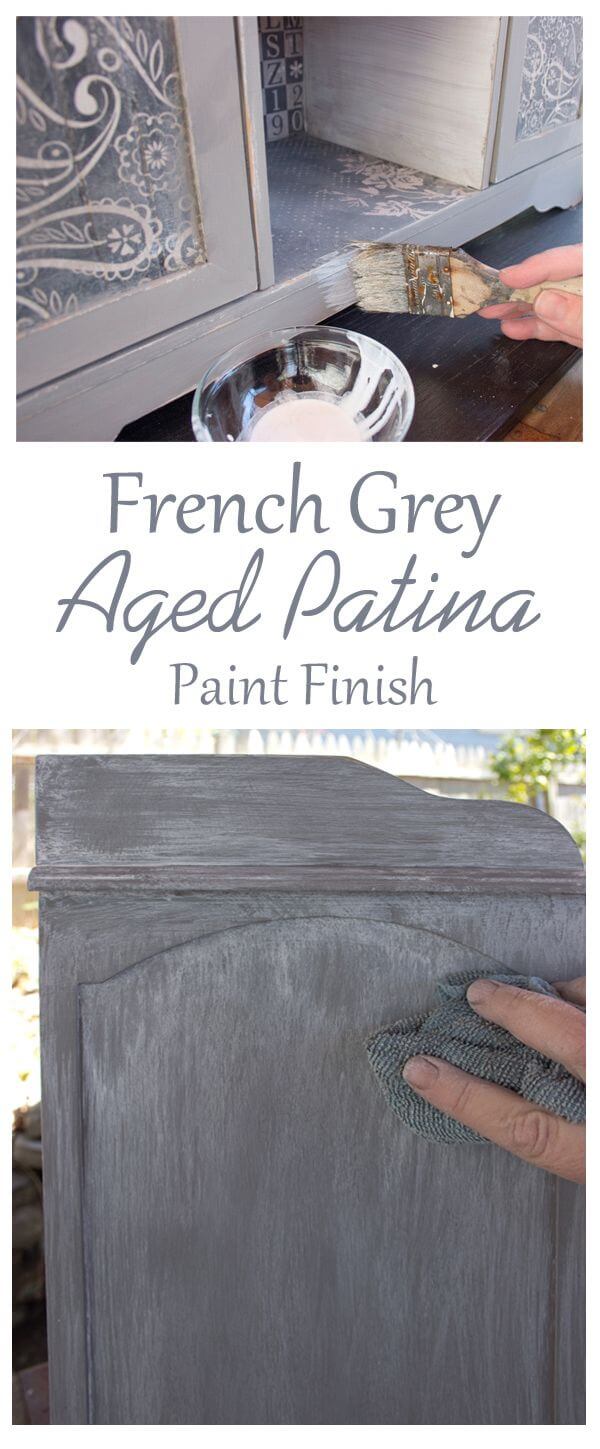 41. Easy Whitewash Effect with Liming Wax

42. Rit and Scotchgard to the Rescue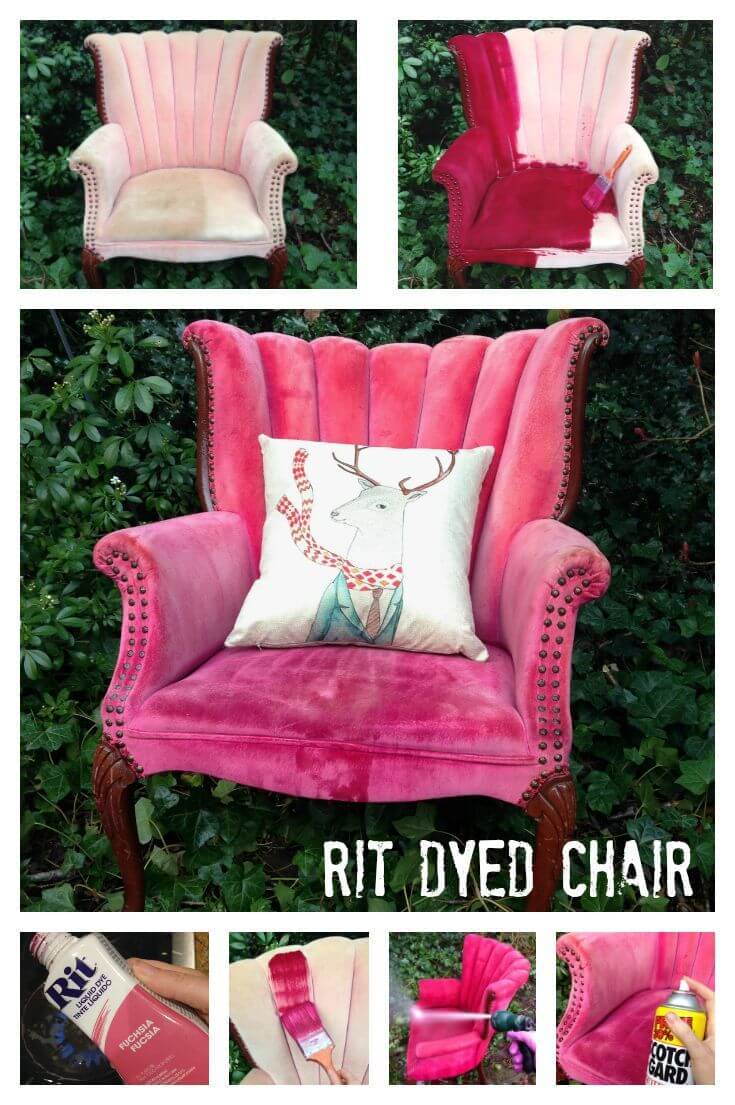 43. Mod Style Furniture Painting Idea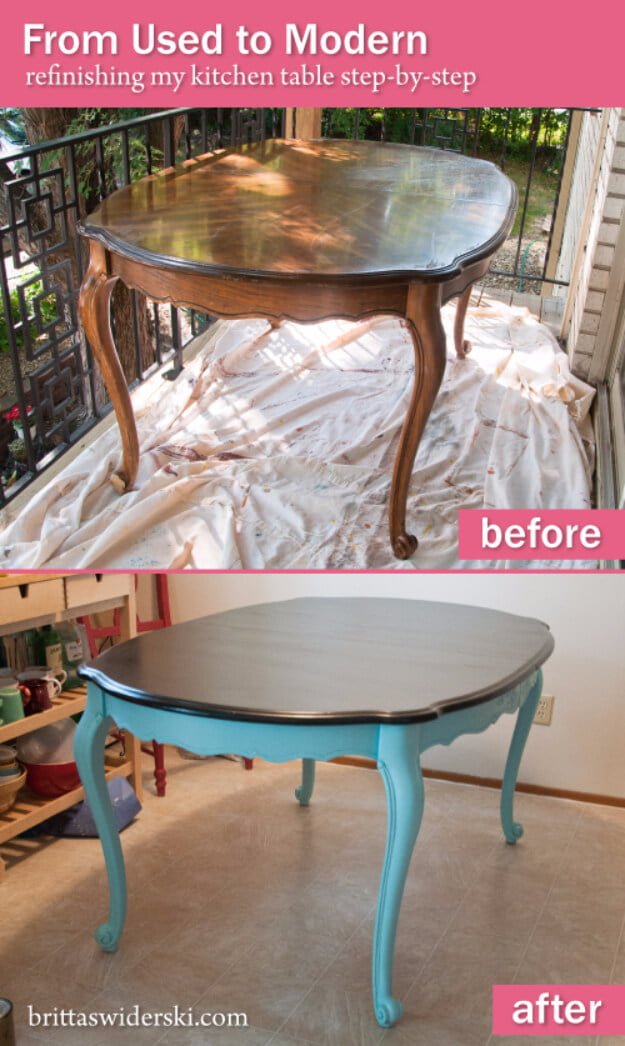 44. I'm Ready for My Close-up Paint Finish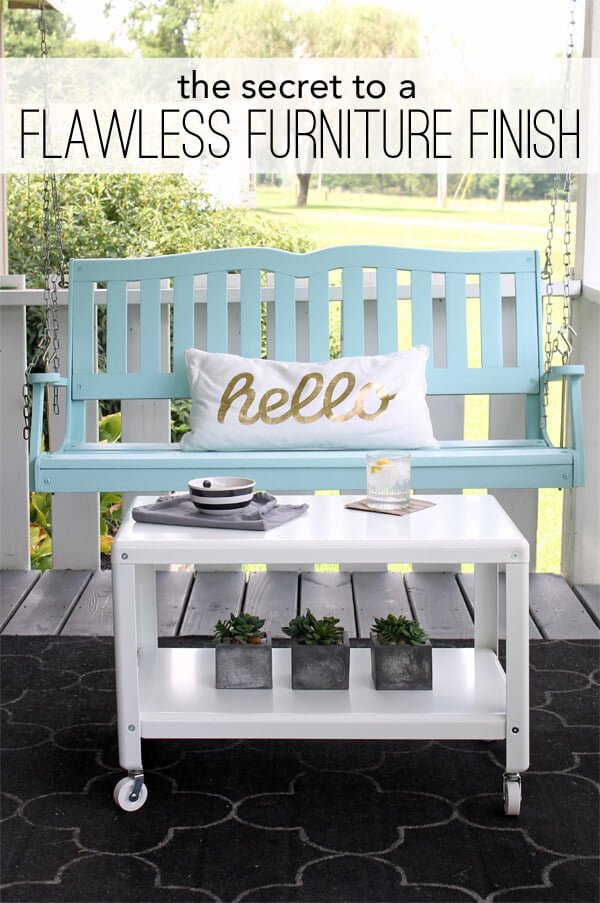 45. Create a Statement Side Table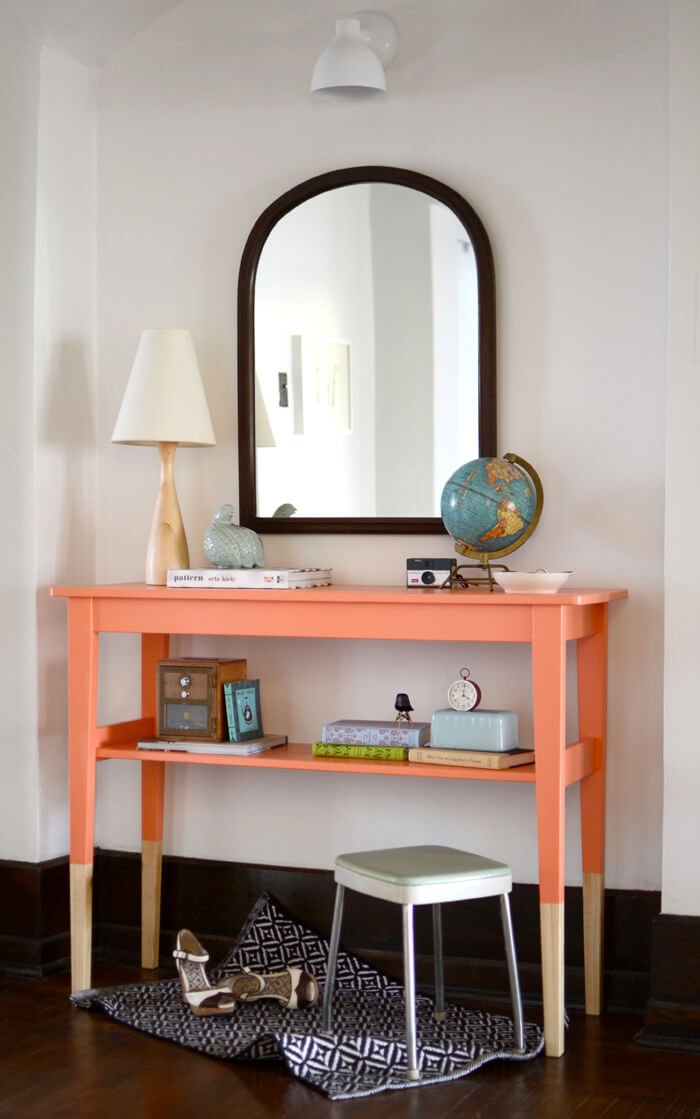 46. Cover Scratches with Chalk Paint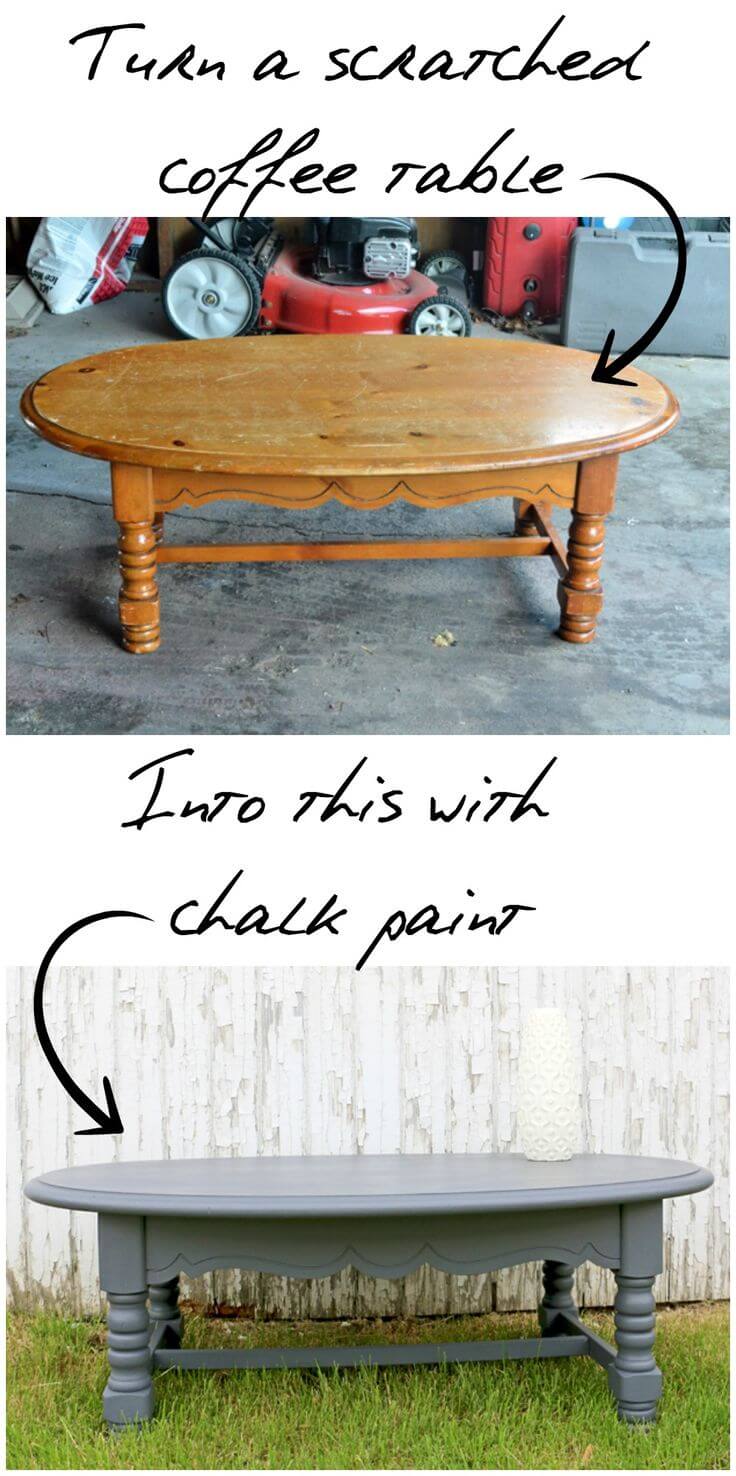 47. Repaint Laminate without All the Sanding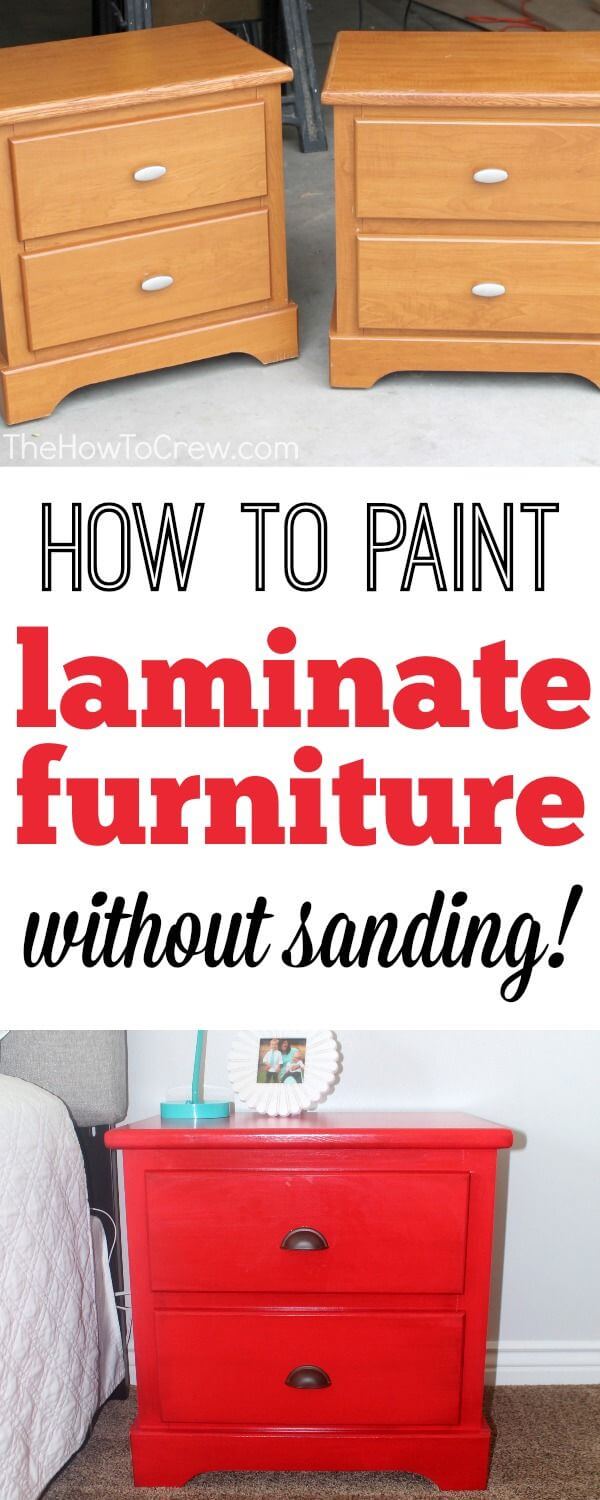 48. Breath of Fresh Air Sideboard Project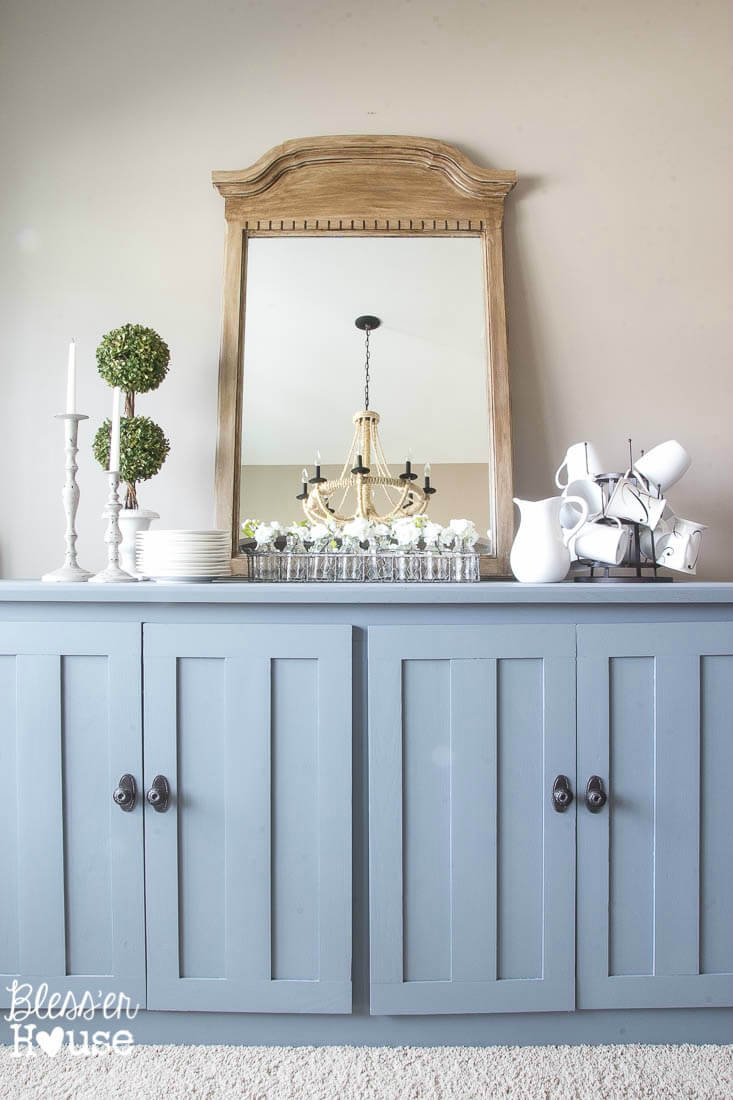 49. A Fresh Coat of Paint for Cupboards

Our Favorite Farmhouse Furnitures to buy on Amazon