Buckets and washtubs have a purpose in life, holding water for a variety of uses. But, there is no reason why they cannot be used in other ways. Being able to reuse and repurpose old buckets in new ways gives them new life, even when their useful days are long gone. If you want reused and repurposed galvanized tub and bucket ideas, read on.
27 Gorgeous Reused and Repurposed Galvanized Tub and Bucket Ideas to Give Your Home a Country Vibe

These old galvanized containers were made to hold water which is why the work so well as water features, sinks, and for other water uses. Their rugged exterior makes them perfect for outdoor uses in the garden and on the porch. They come in multiple sizes which makes them useful on the picnic table for organization and in the living room for seating. Roun or oblong, buckets and tubs fit into the oddest spaces with ease.
Rustic and industrial are two words used to describe galvanized buckets and tubs. That makes them easy to work with in any home or garden space. Use these reused and repurposed galvanized tub and bucket ideas to give your space a rustic or industrial feature that you will be proud of.
1. Galvanized Tubs Turned Bathroom Sinks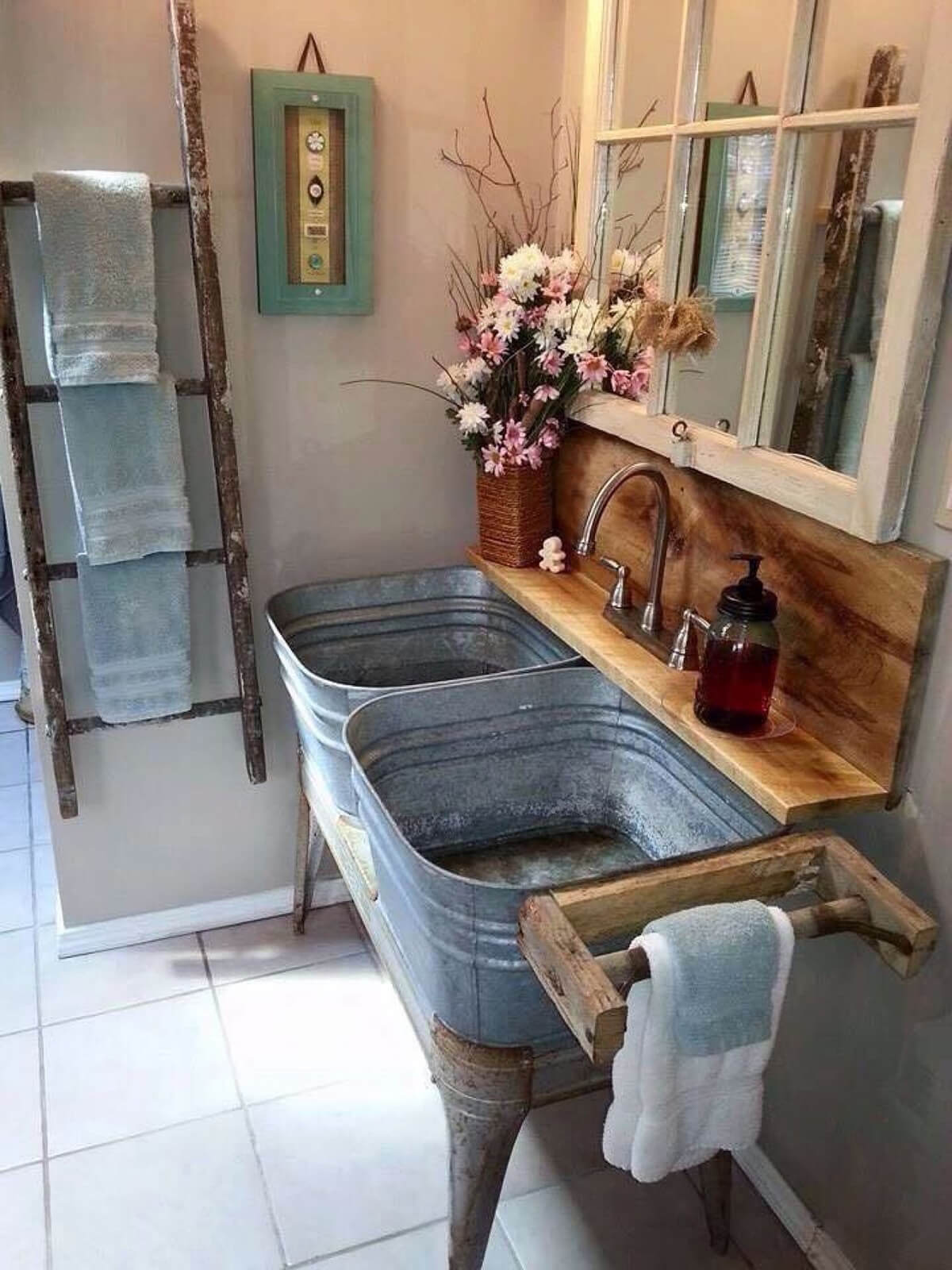 2. Hang Your Flowers in Galvanized Buckets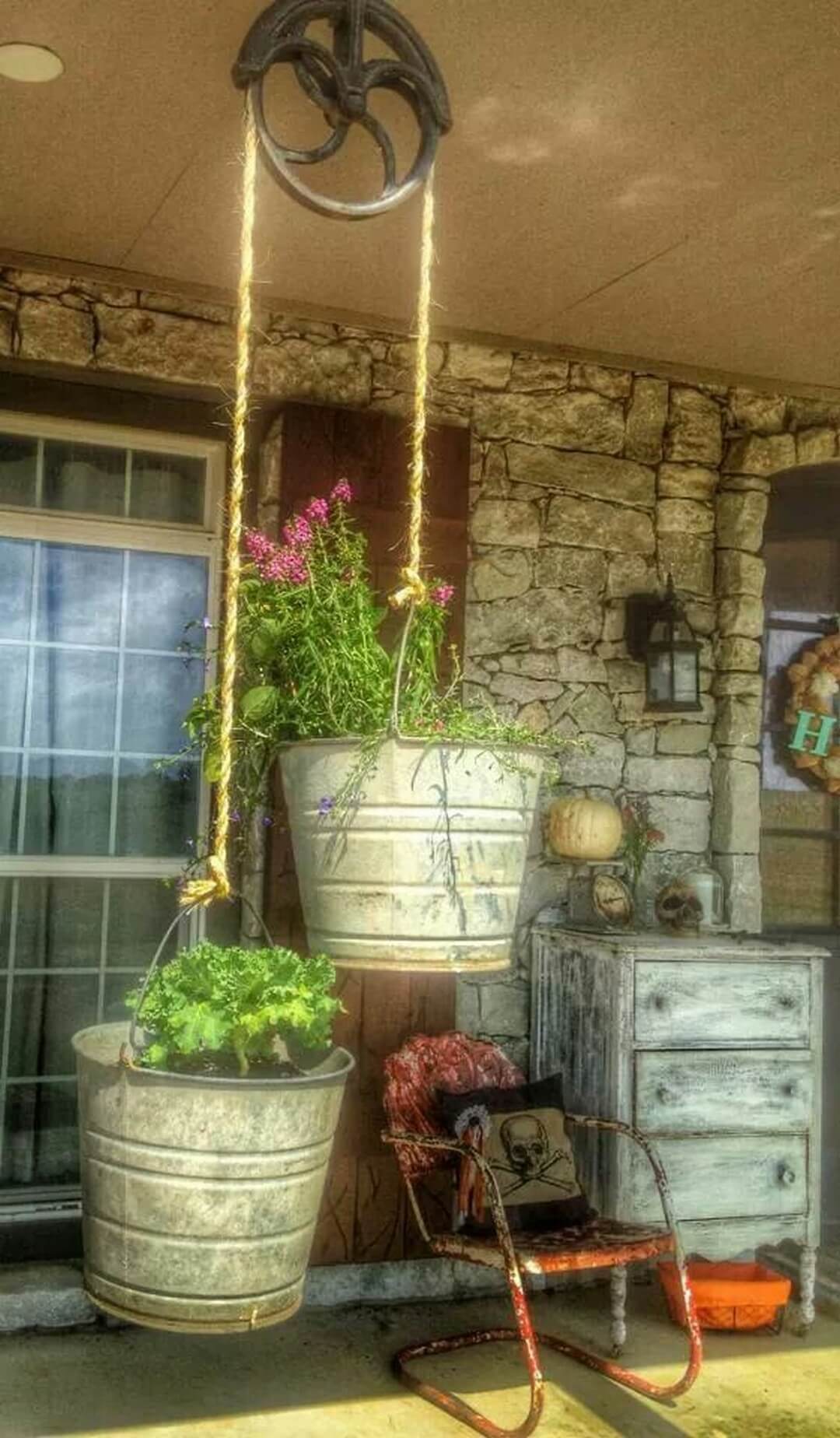 3. A Rustic Galvanized Tub Bath Shelf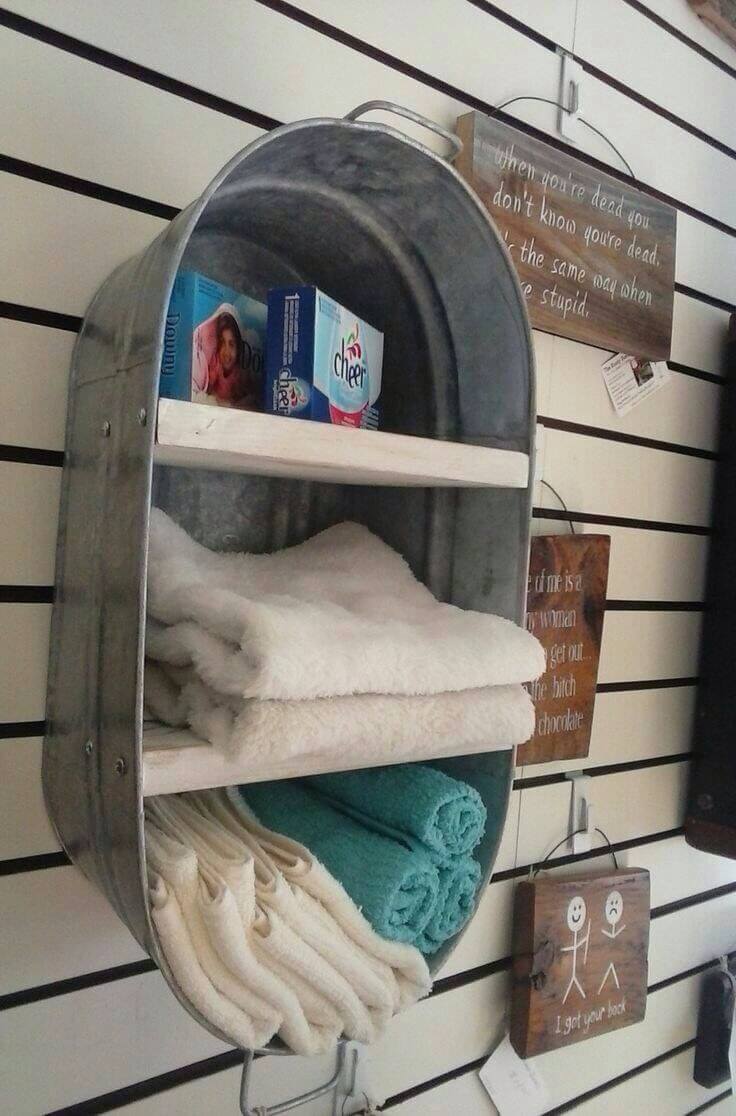 4. Side Table Made from Galvanized Bucket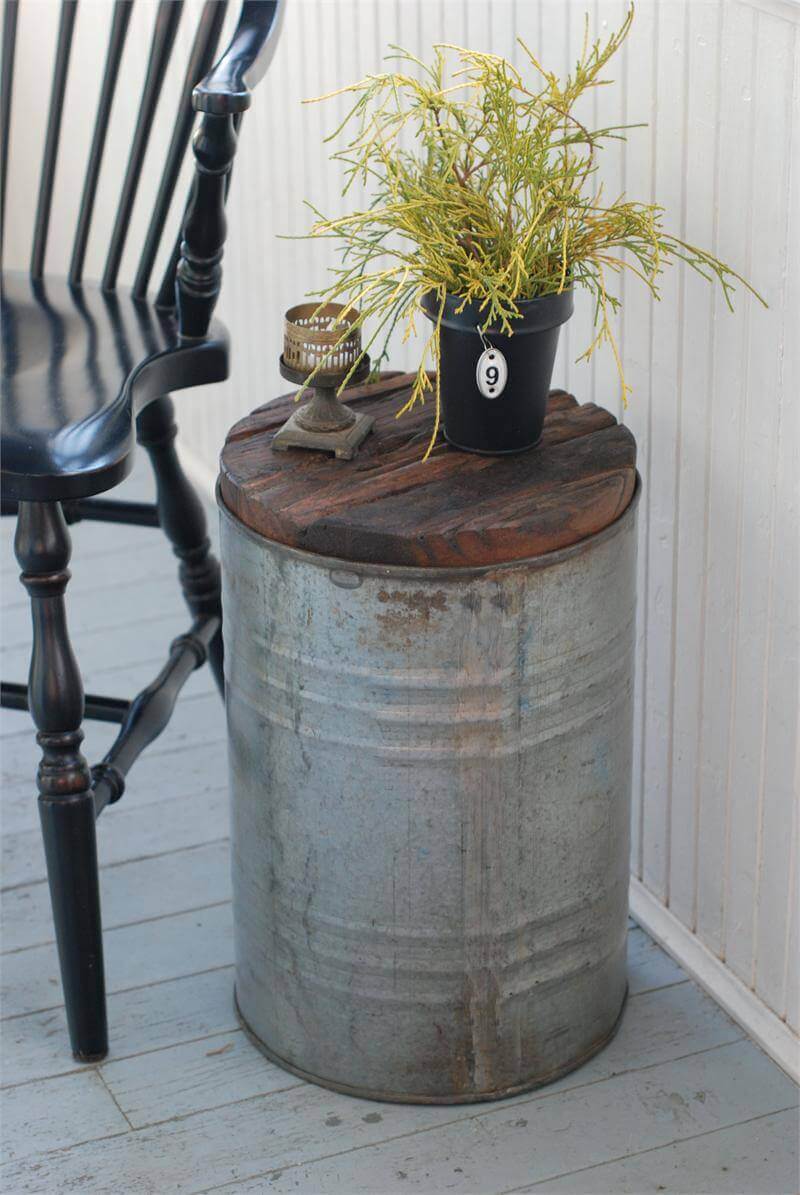 5. Firewood Stays Organized in Galvanized Tub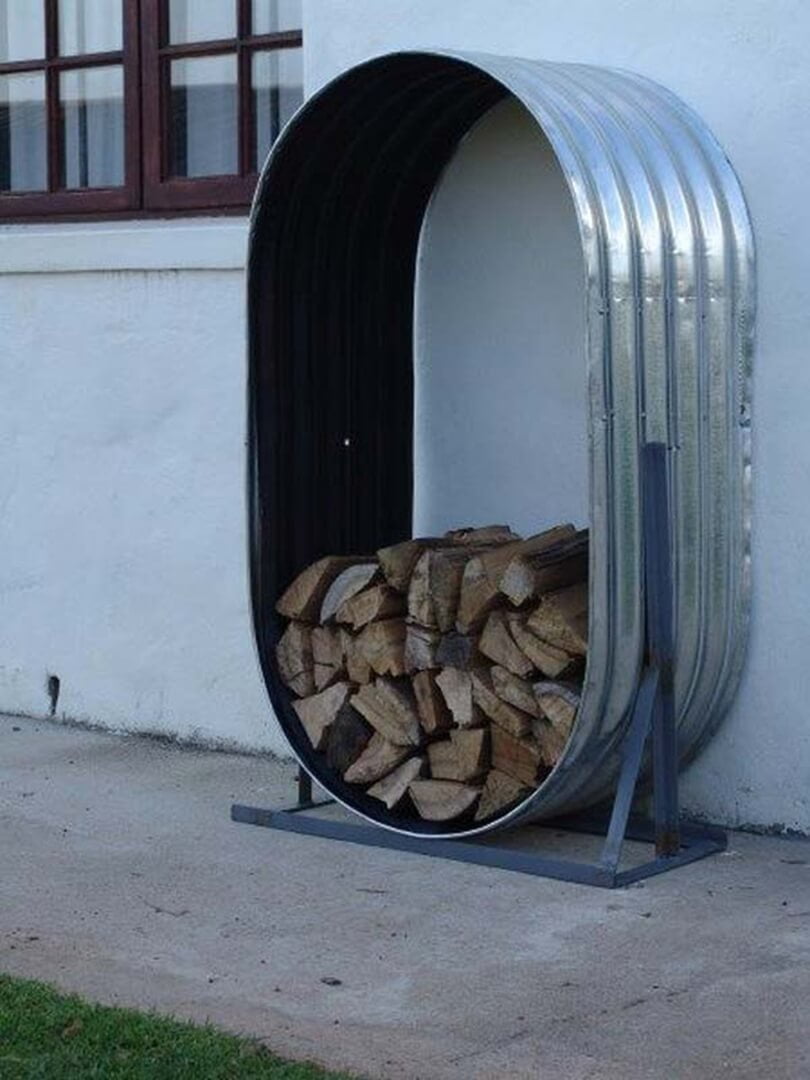 6. Wash Tub Turned Corner Deck Planter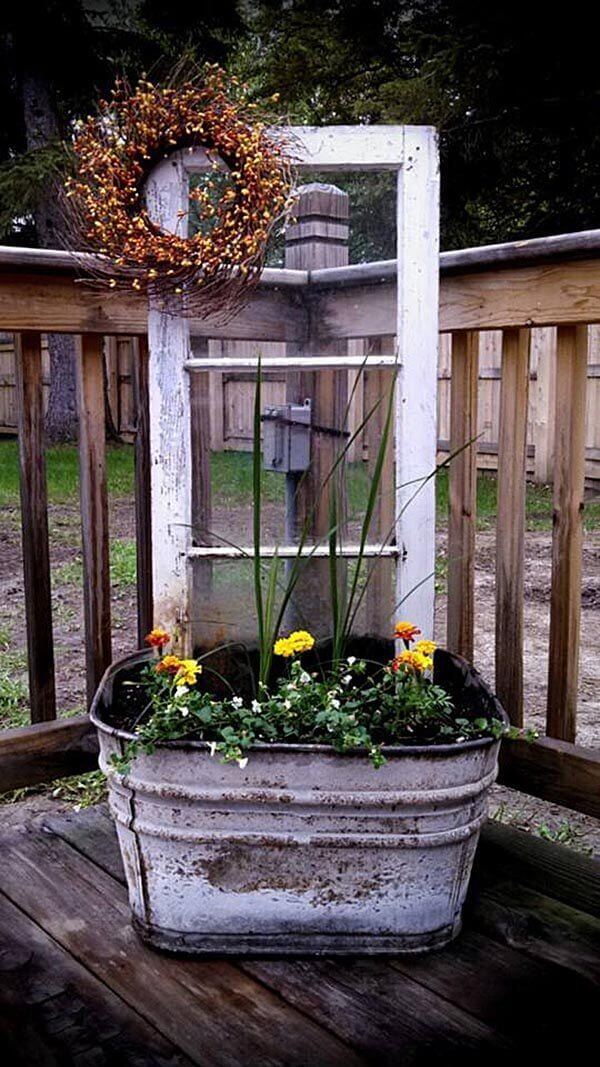 7. Kitchen Island Made from Wash Tub

8. Organize Odds and Ends with Old Buckets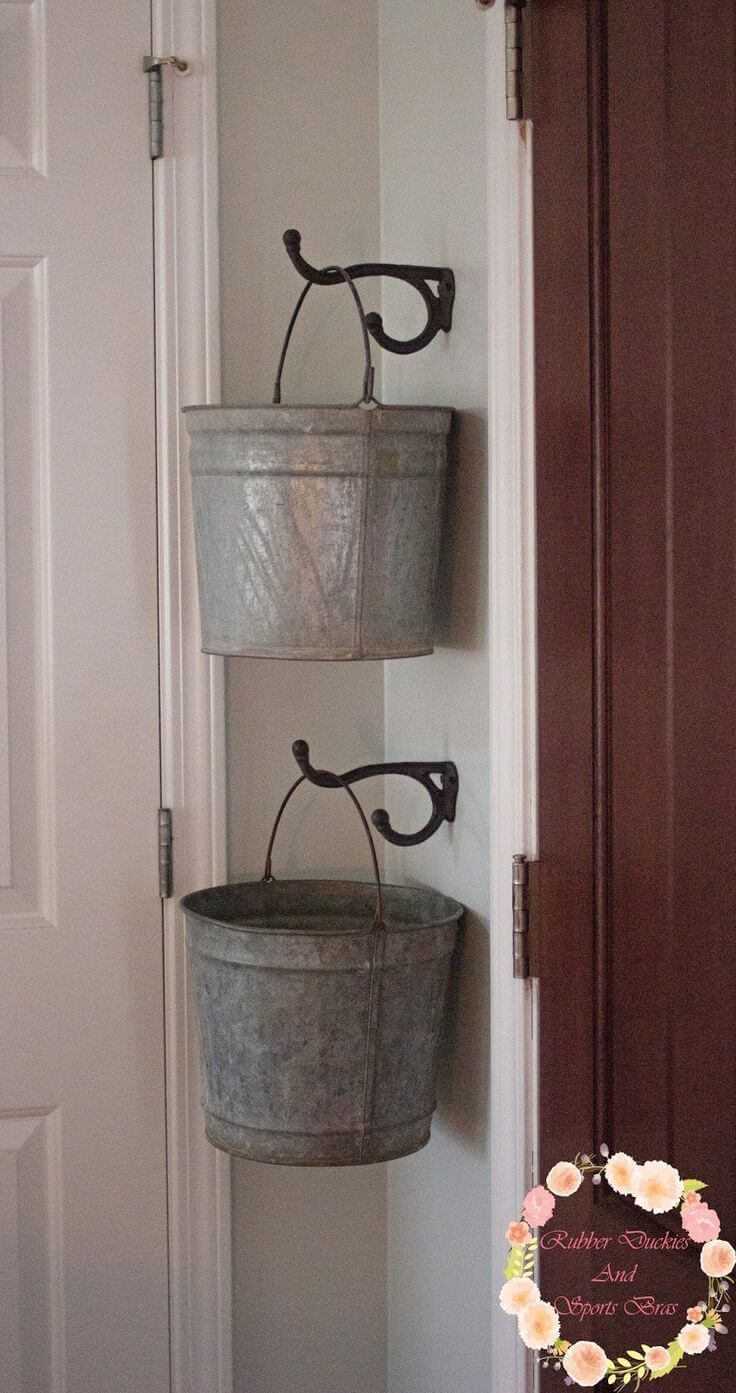 9. Coffee Table Base Made from Galvanized Tub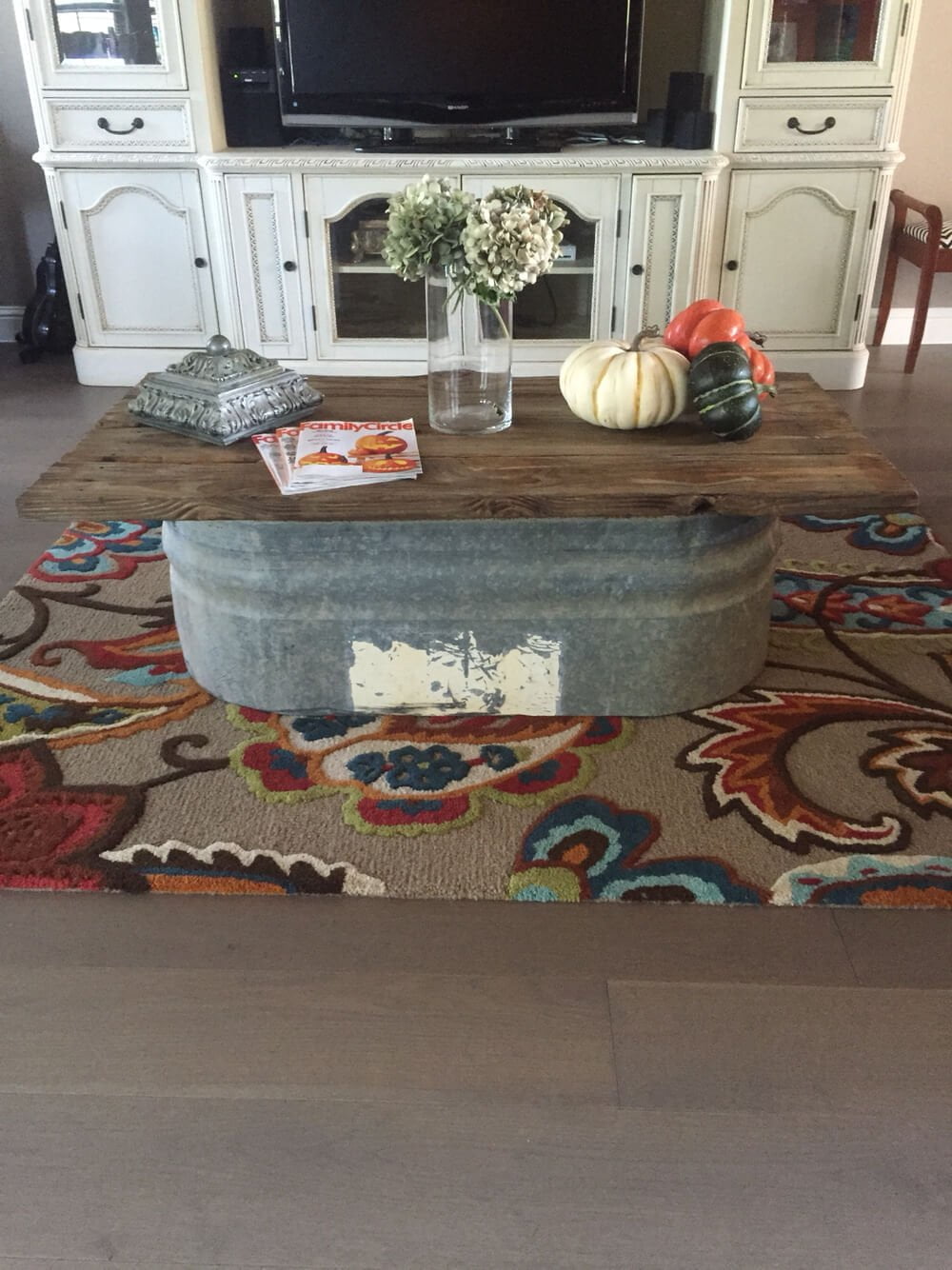 10. Wash Tub Planter Filled with Plants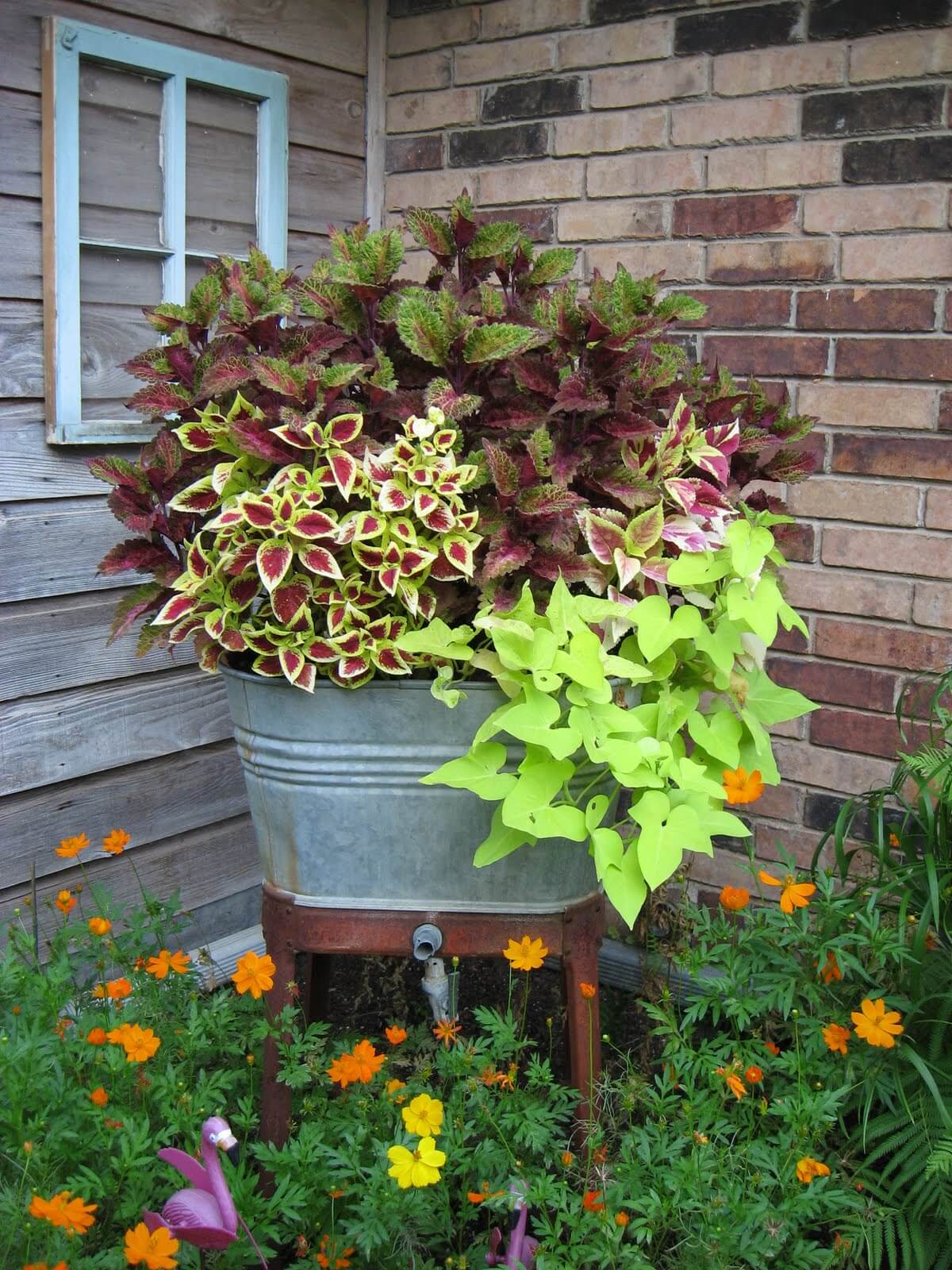 11. Bathroom Organizer Made from Galvanized Bucket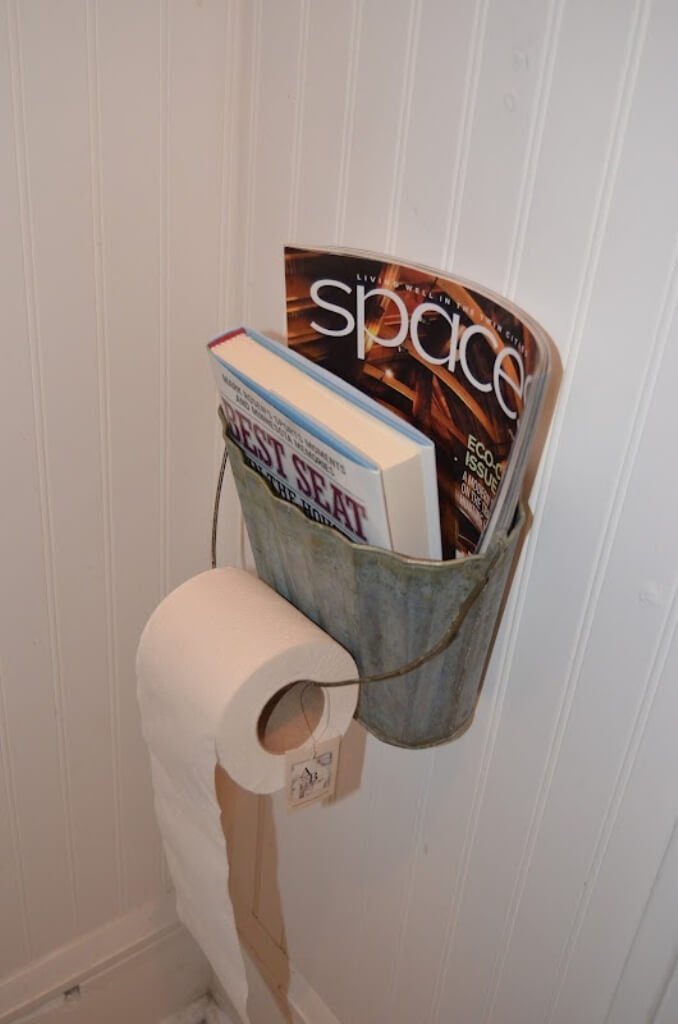 l2. Rustic Light Pendant Made from Old Bucket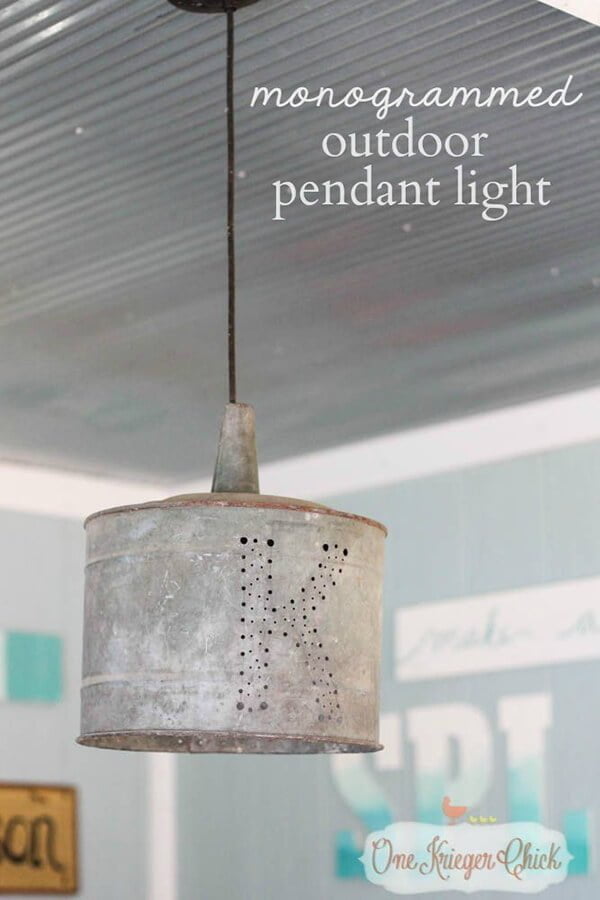 13. Picnic Organization Made Easy with Small Buckets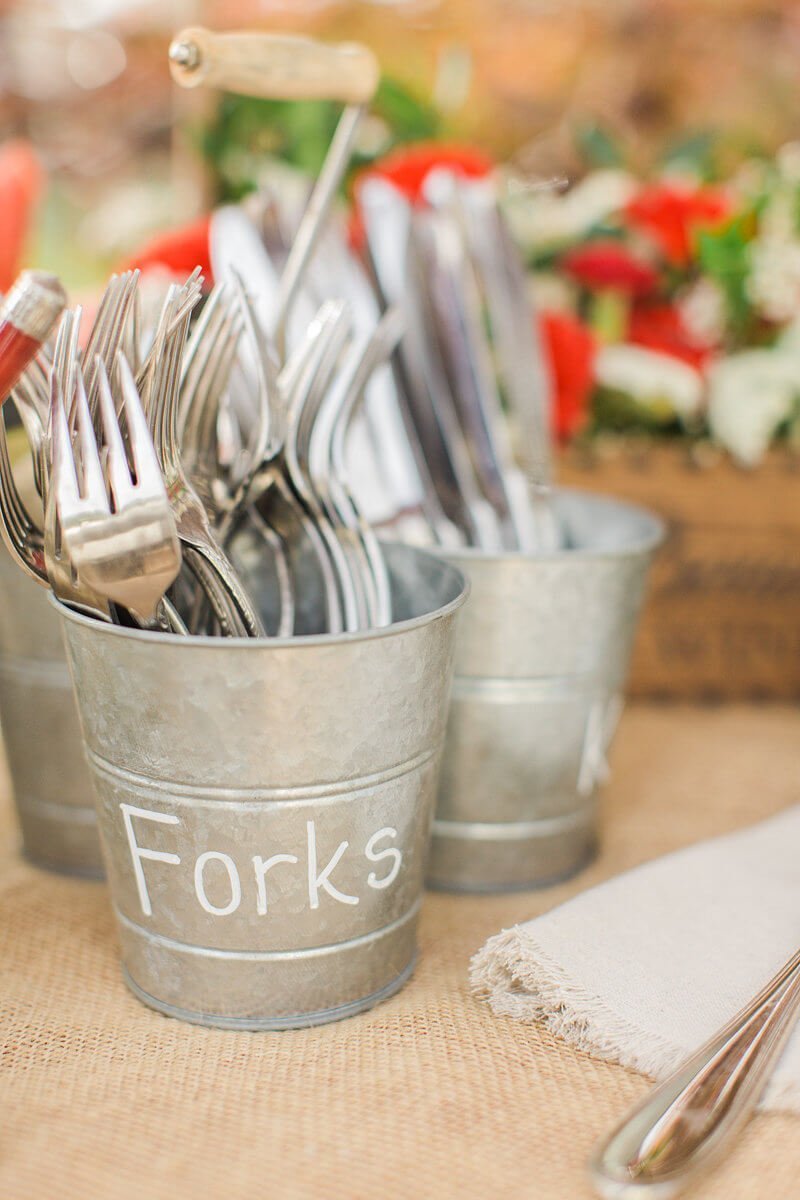 14. Instant Drink Station with Bucket and Soda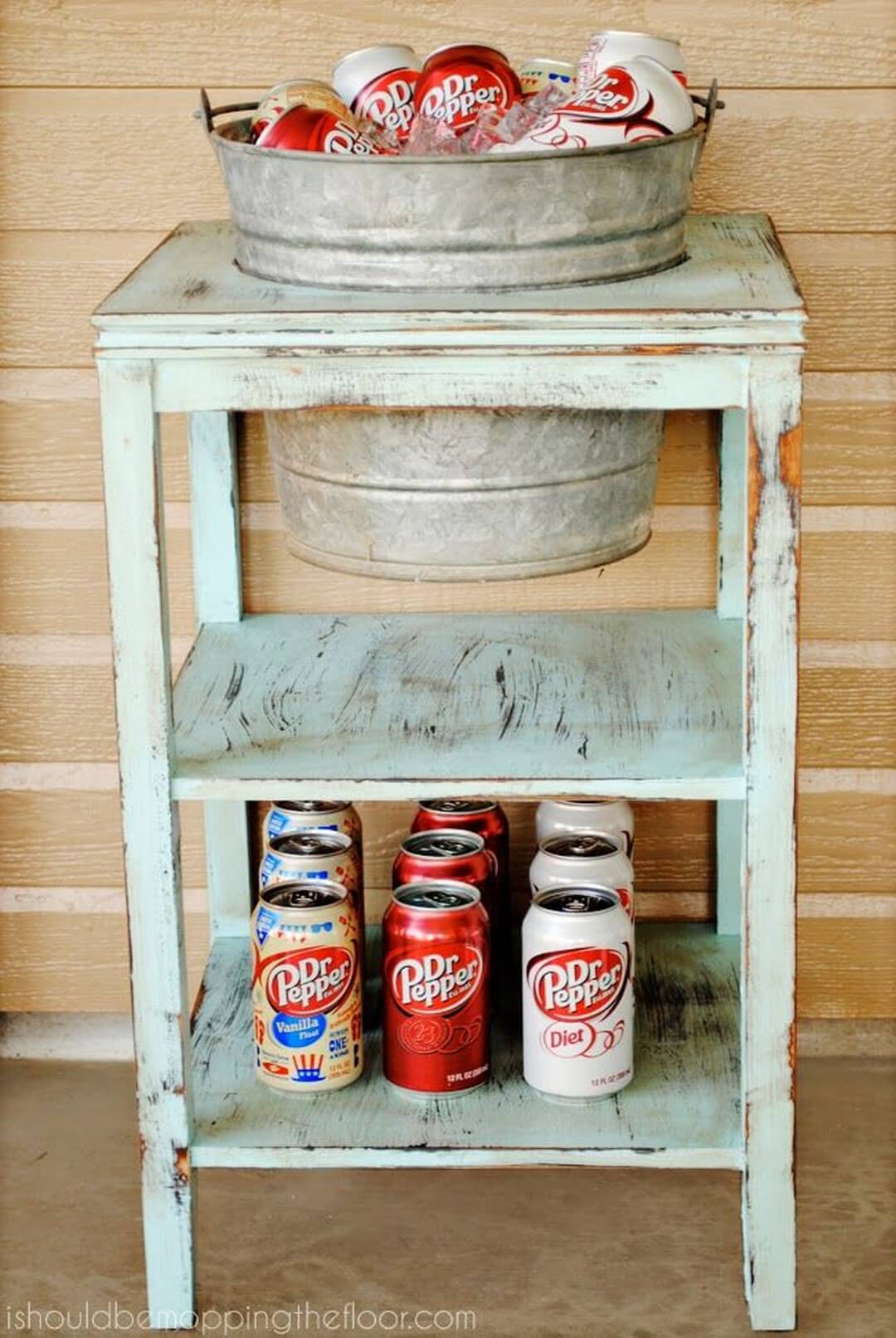 15. Unique Seating Solution for In-Tub Guests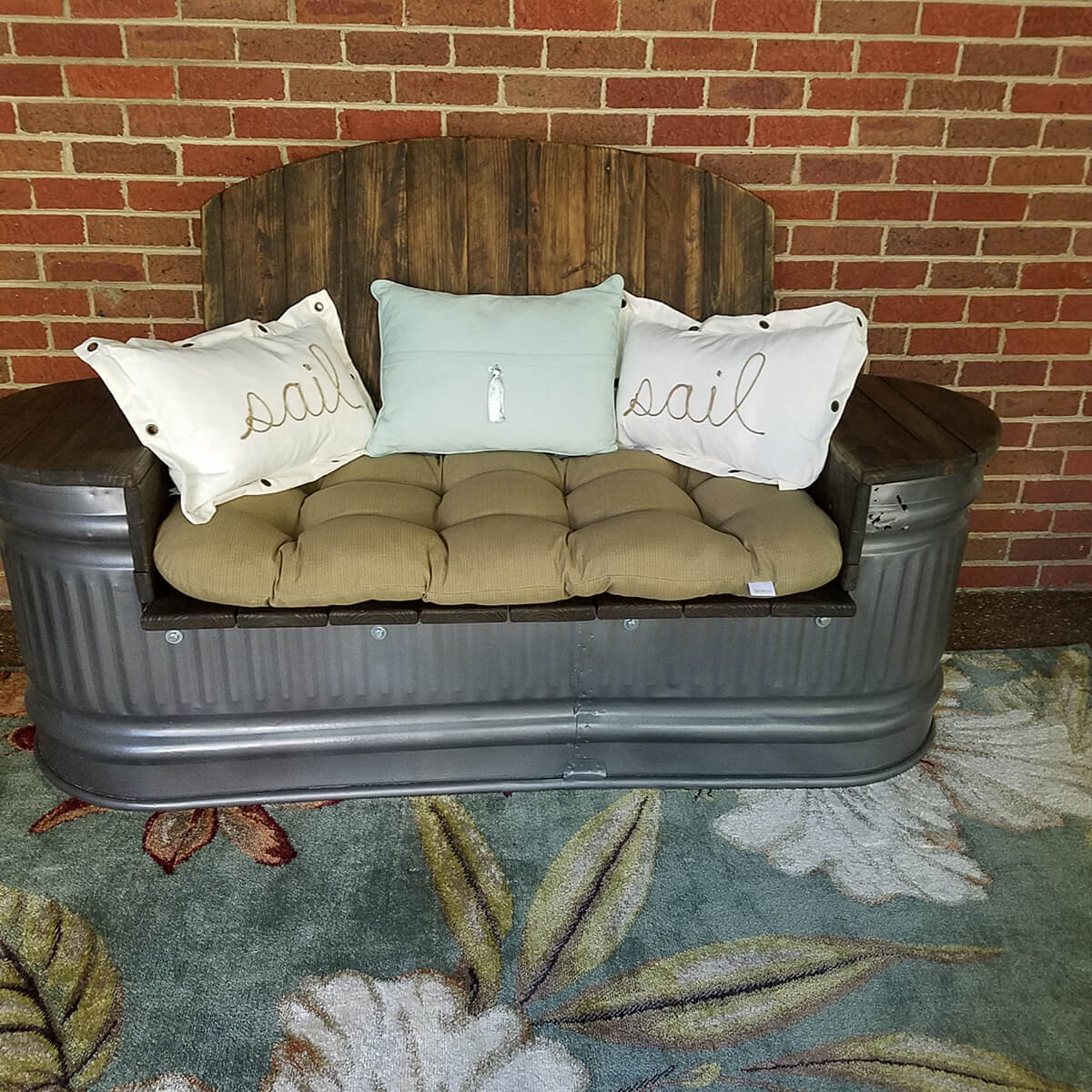 16. Easy Outdoor Cooler with Bucket and Ice

17. Large Wash Tub Turned into Shower and Bath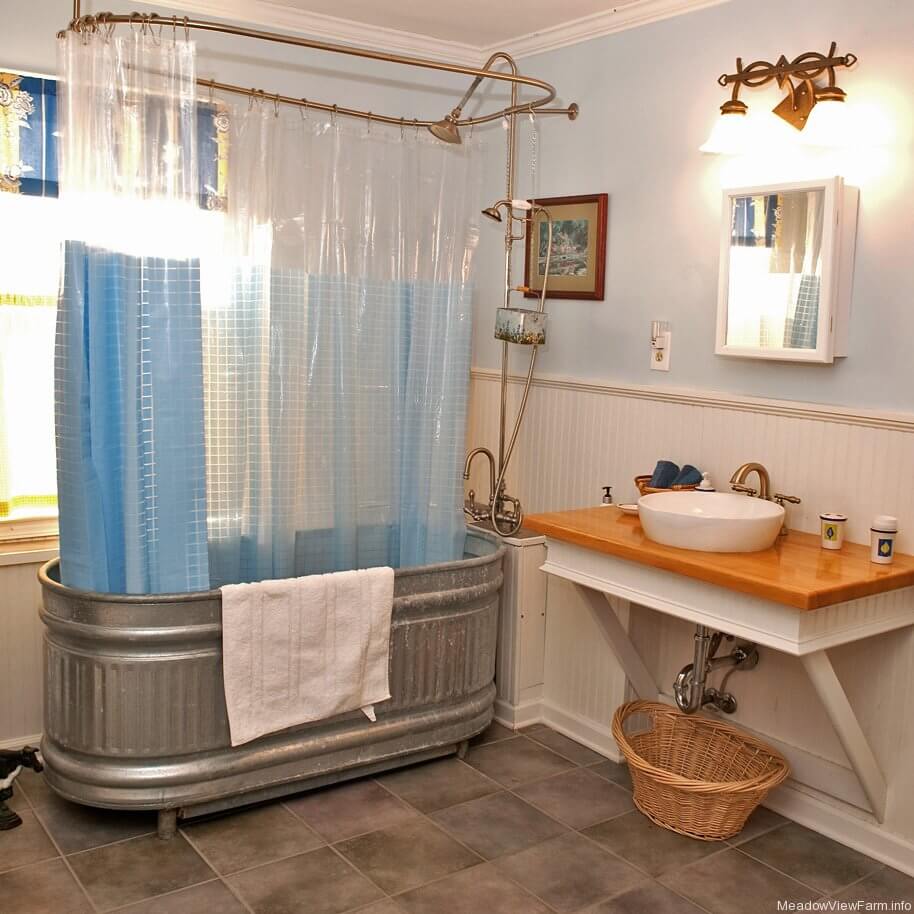 18. Keep Towels Organized in Water-Proof Bucket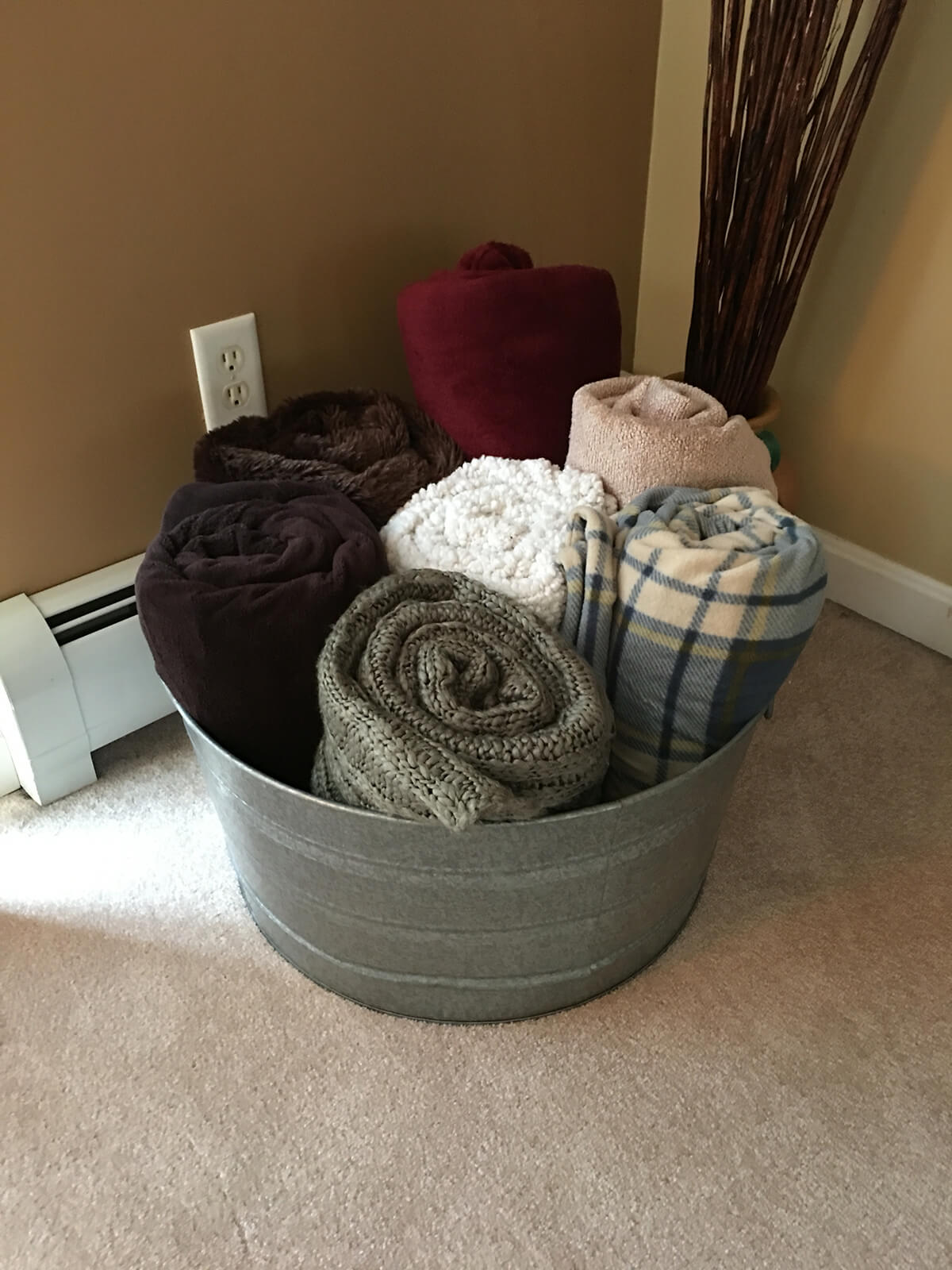 19. Bucket and Pump Make Great Water Features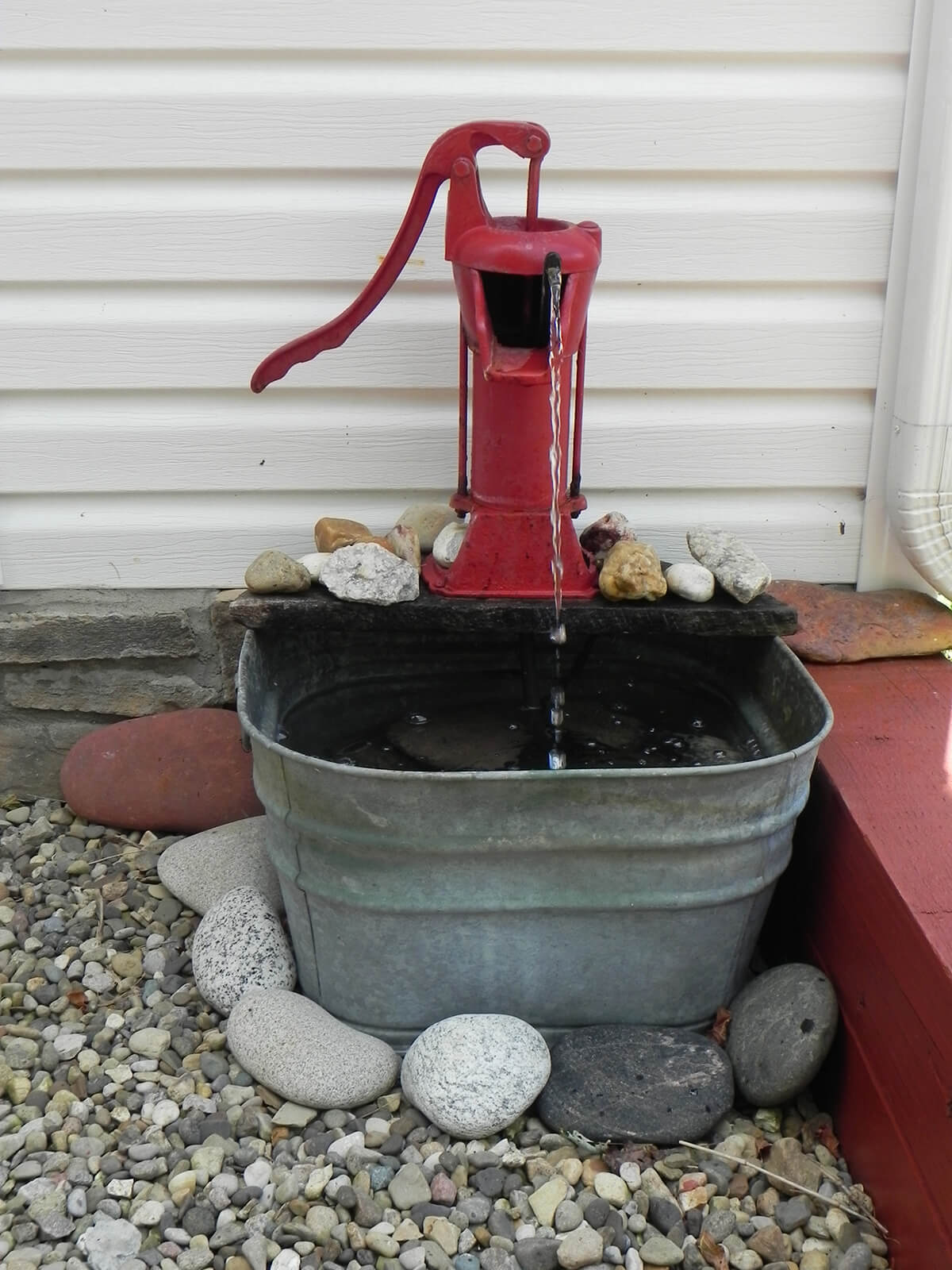 20. Table Decorations Featuring Rustic Buckets

21. Bucket with Feet Makes Unique Table Base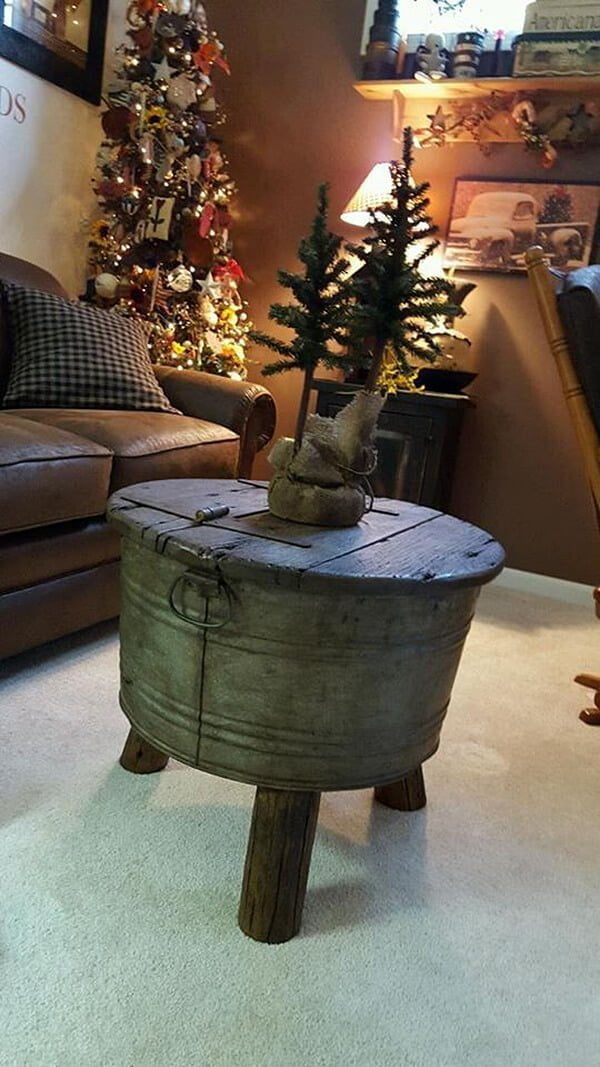 22. Outside Hose and Gardening Organization Featuring Bucket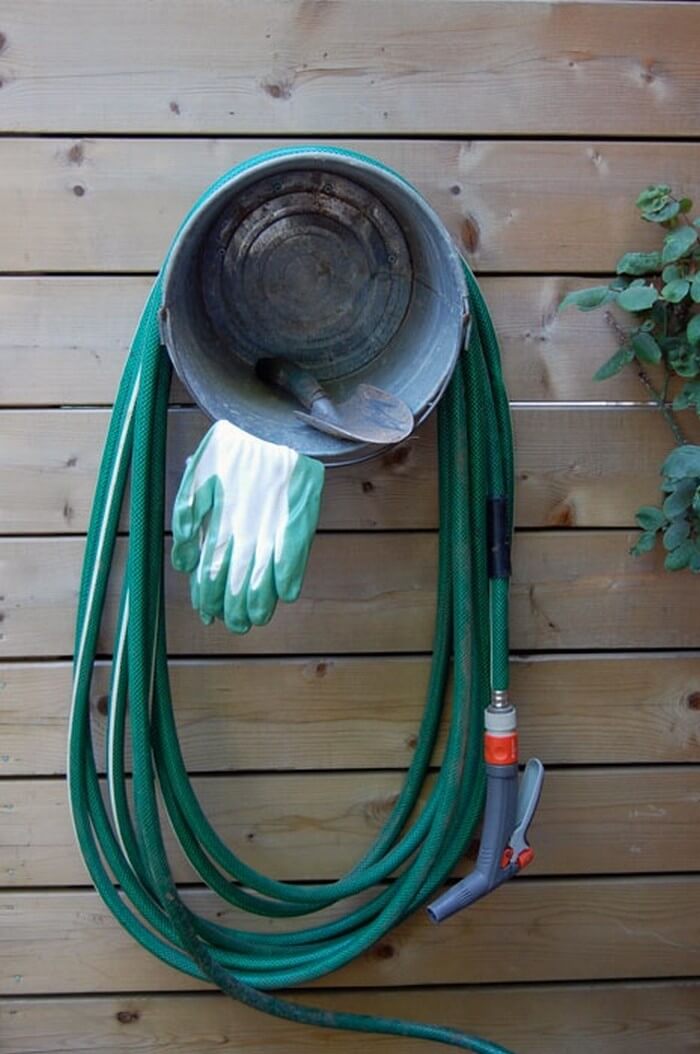 23. Easy Planters Made with Repurposed Galvanized Tubs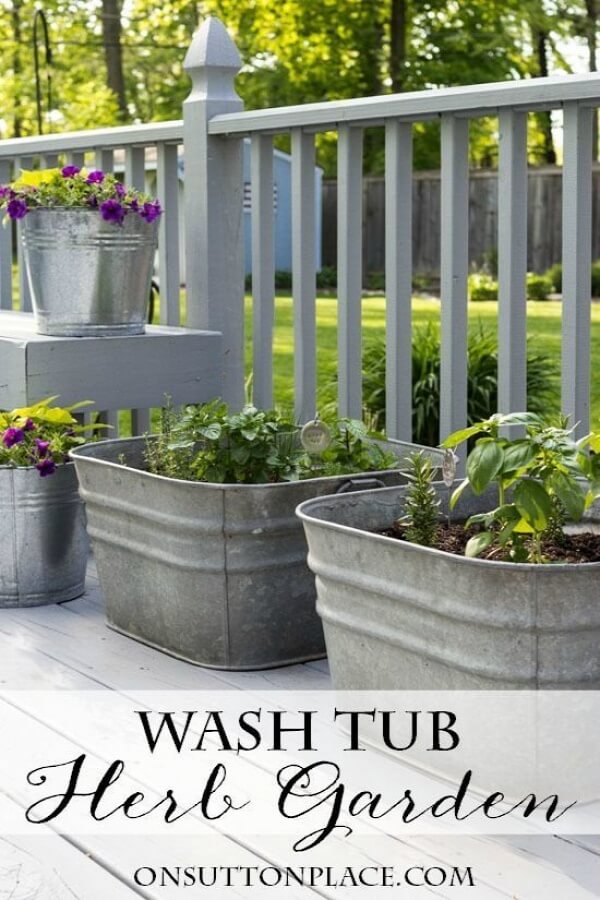 24. Buckets Make Great Kitchen and Store Organizers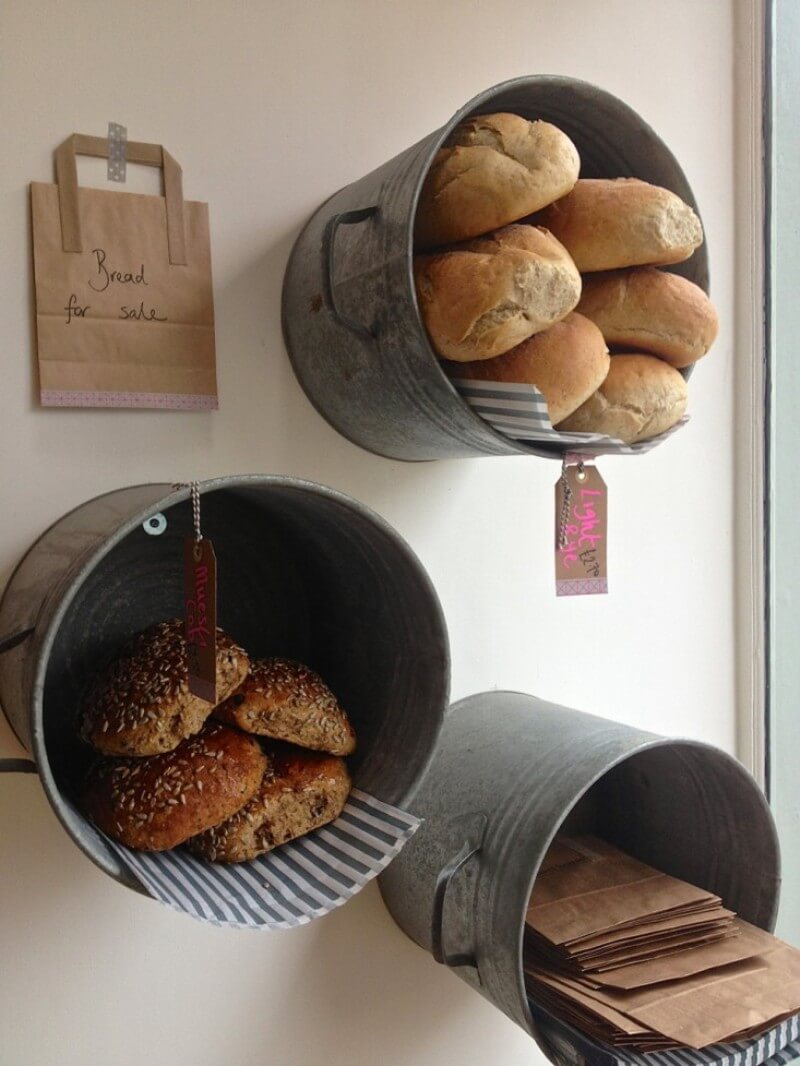 25. Rustic Light Fixture Perfect for Porches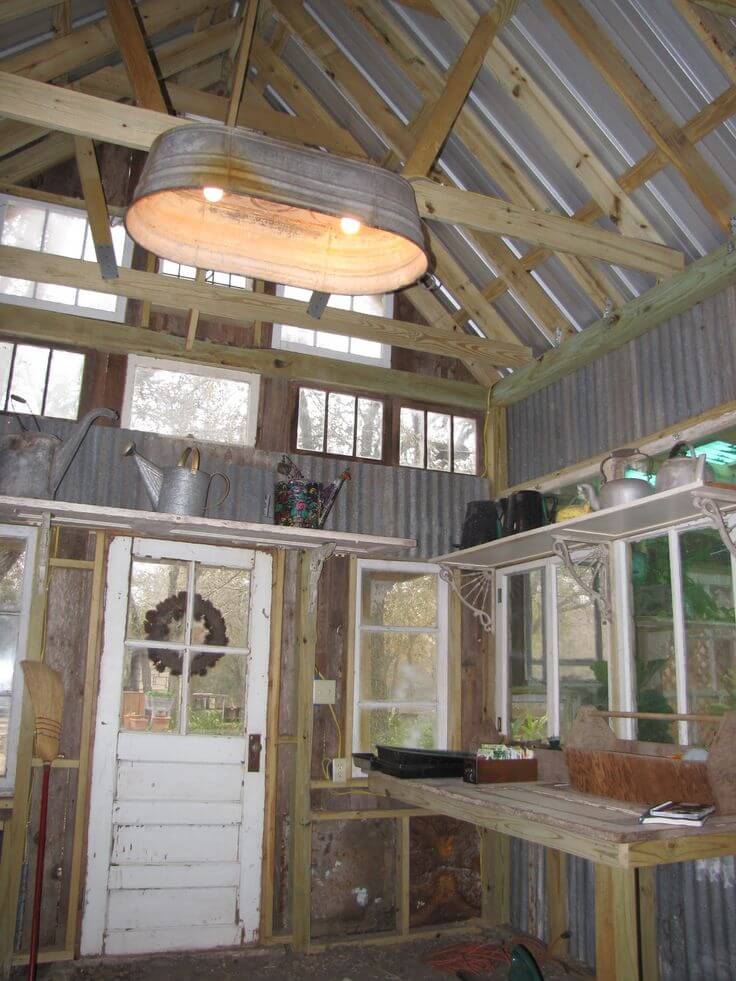 26. Wash Tub and Sewing Machine Base Create Magic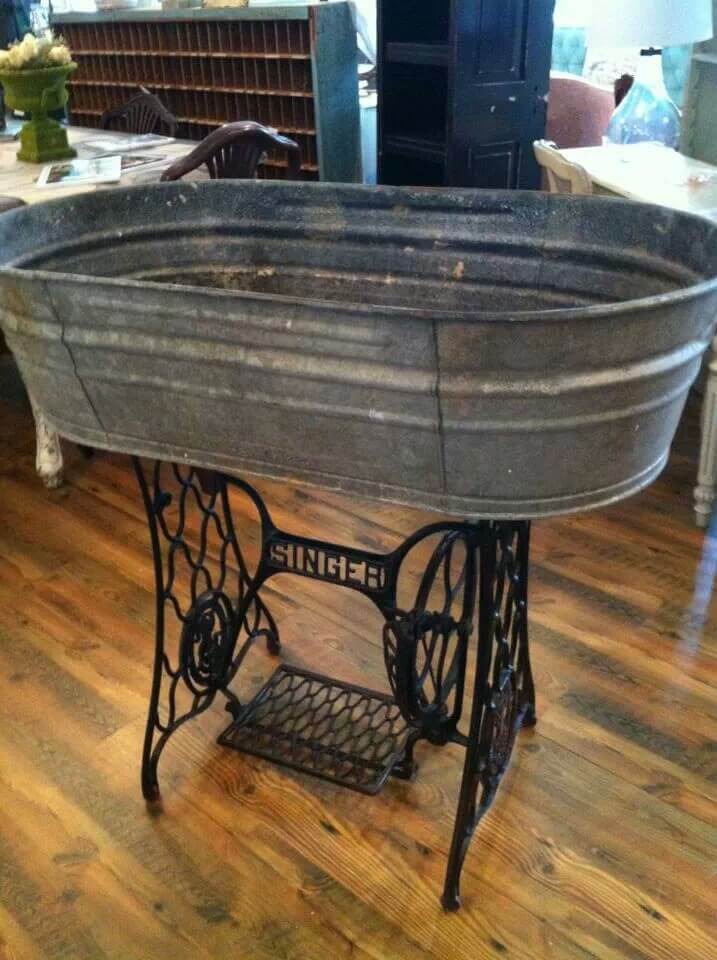 27. Weatherproof Outside Table with Galvanized Bucket Base