The bedroom, an oasis of calm for the beginning and end of your day. A place where your cares slip away as you drift off into blissful sleep and where you wake up to the soft glow of morning sunshine. This is the place where all stresses of the outside world are neutralized, so what better way to provide an aura of serenity than the perfect neutral? The perfect neutral, of course, being gray.
23 Delightful Grey Bedroom Ideas for Sweet Dreams

It's a perfect balancing color that has more character that white or off-white and is still soft without veering into the territory of being too masculine or too feminine. It creates a perfect backdrop for building a range of looks, giving you the freedom to explore a variety of patterns and textures for your sanctuary. Far from being boring, using grey allows for serene designs that can simultaneously boast sophistication and can also develop looks that are bold, steely, and dramatic.
We've collected 23 of the most exquisite grey bedroom ideas to showcase the gorgeous variety of looks gray can provide for your sleeping space. From delicate to daring, from simple to splendid, they are all delightful inspirations to keep in mind for creating the ideal atmosphere for your slumber each night.
1. A Crisp and Classy Design Bedroom with Clean Black and Cool Shades of Grey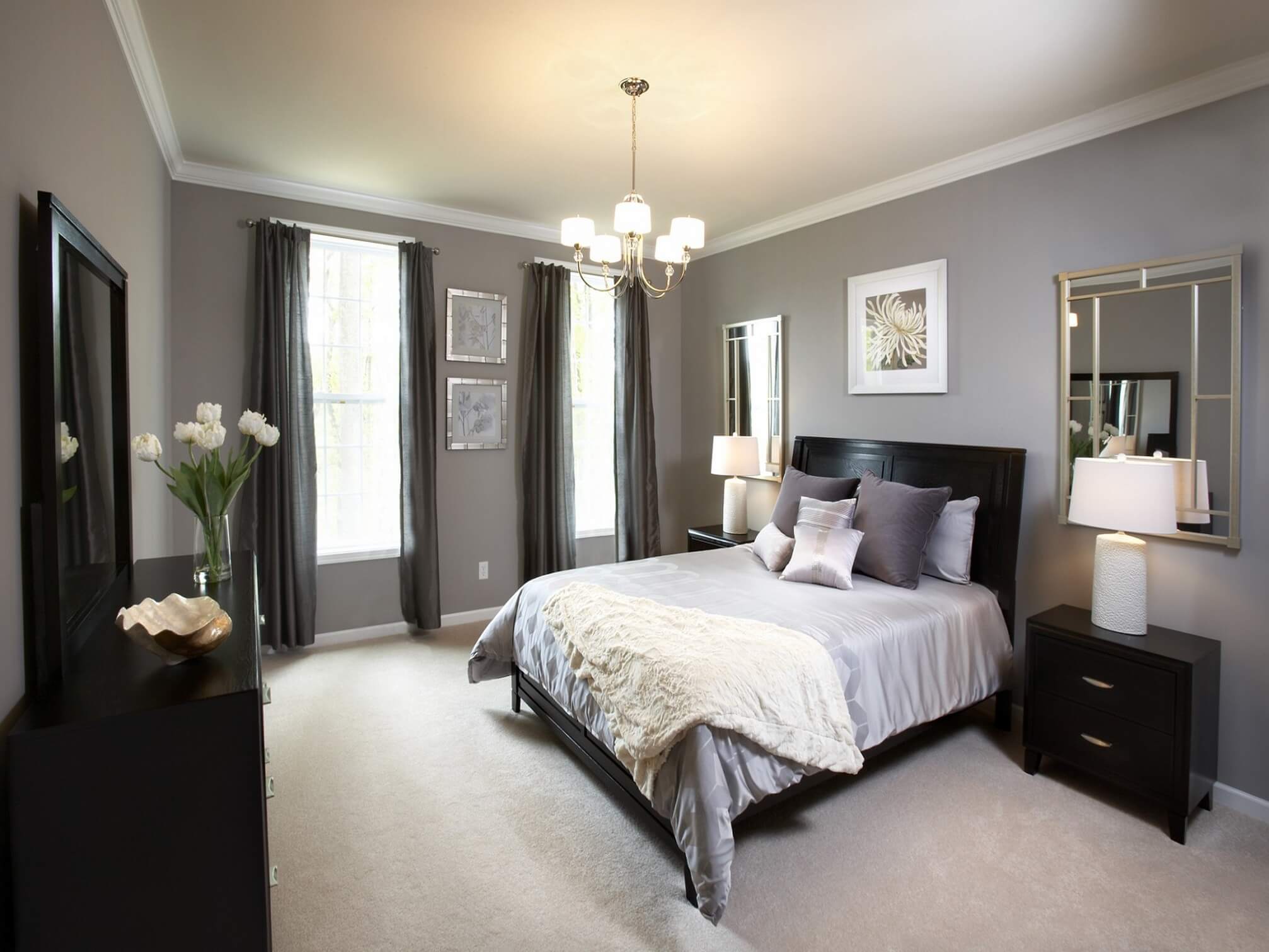 2. A Rustic Interplay of Sheer White, Delicate Grey, and Weathered Wood Bedroom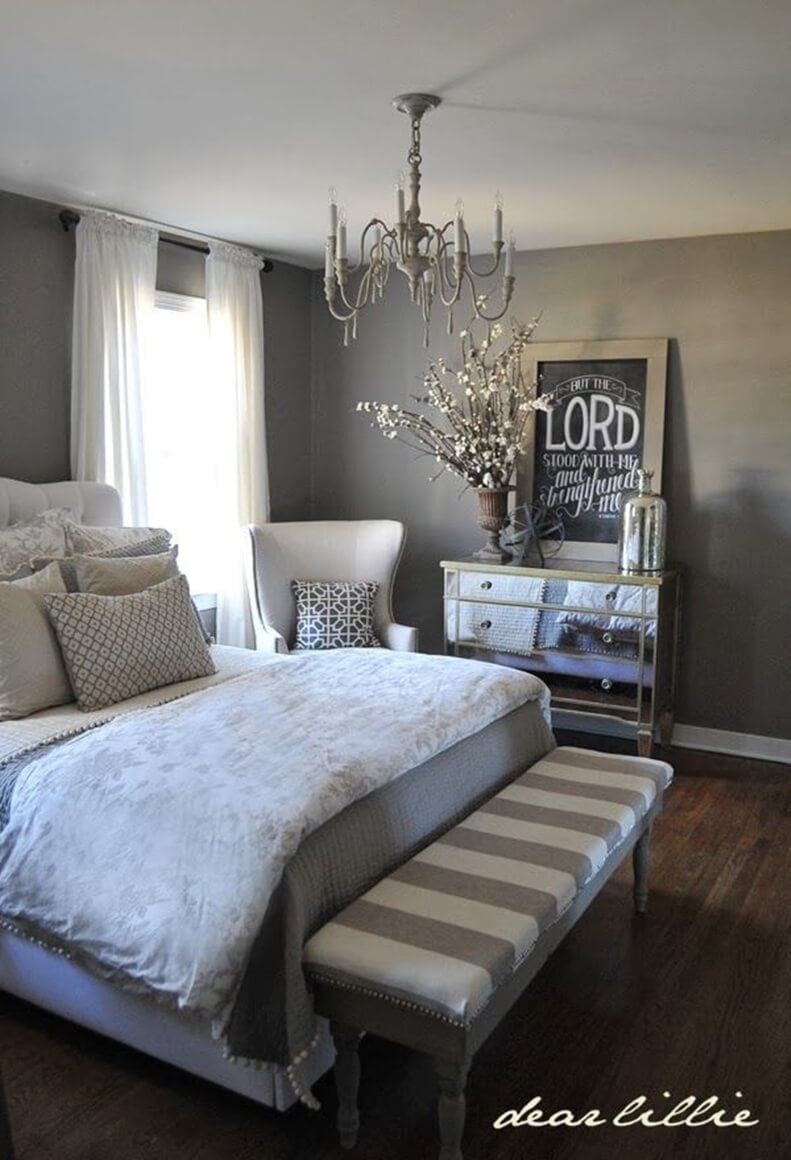 3. Charming Patterns and Fresh White Accents Adorn a Solid Grey Base Bedroom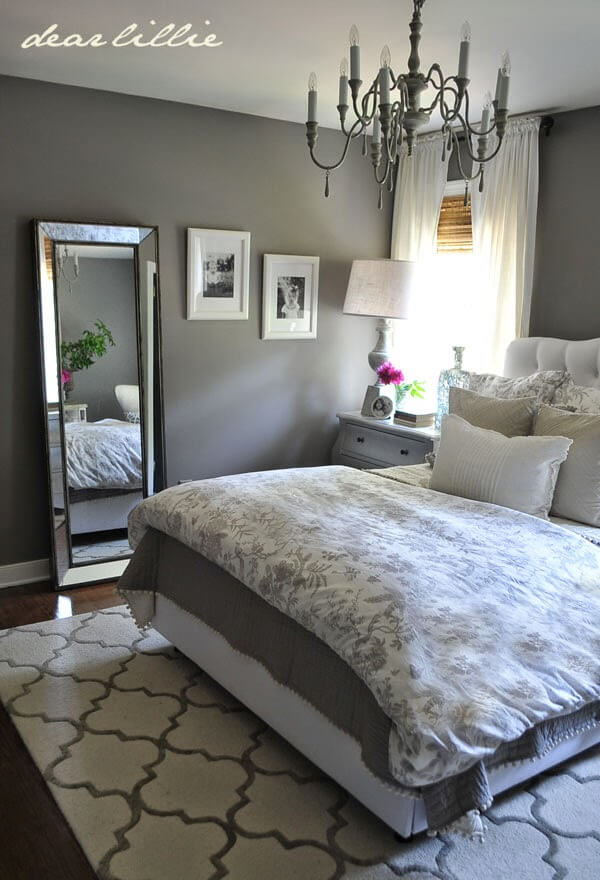 4. A Structured Grey Bedroom Idea for a Stunning, Straightforward Bedroom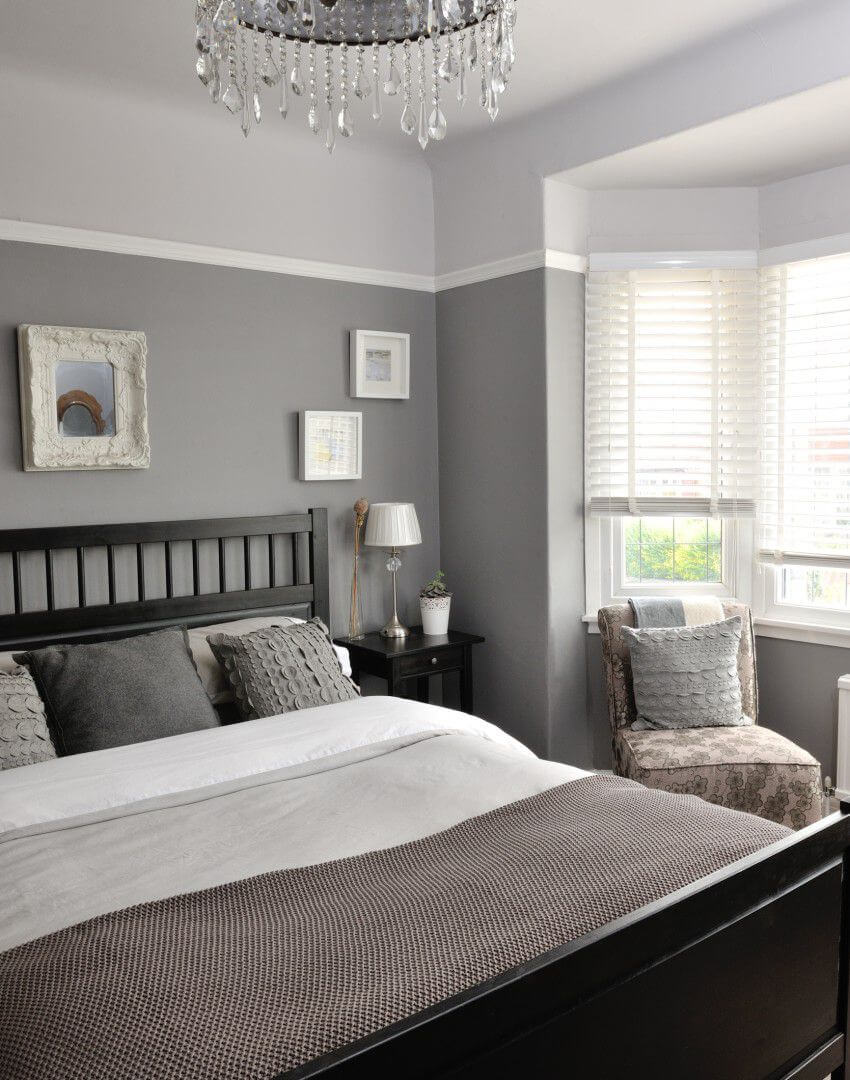 5. Bright, Cool Blue Patterns Add a Lush Touch to this Sleek Grey Bedframe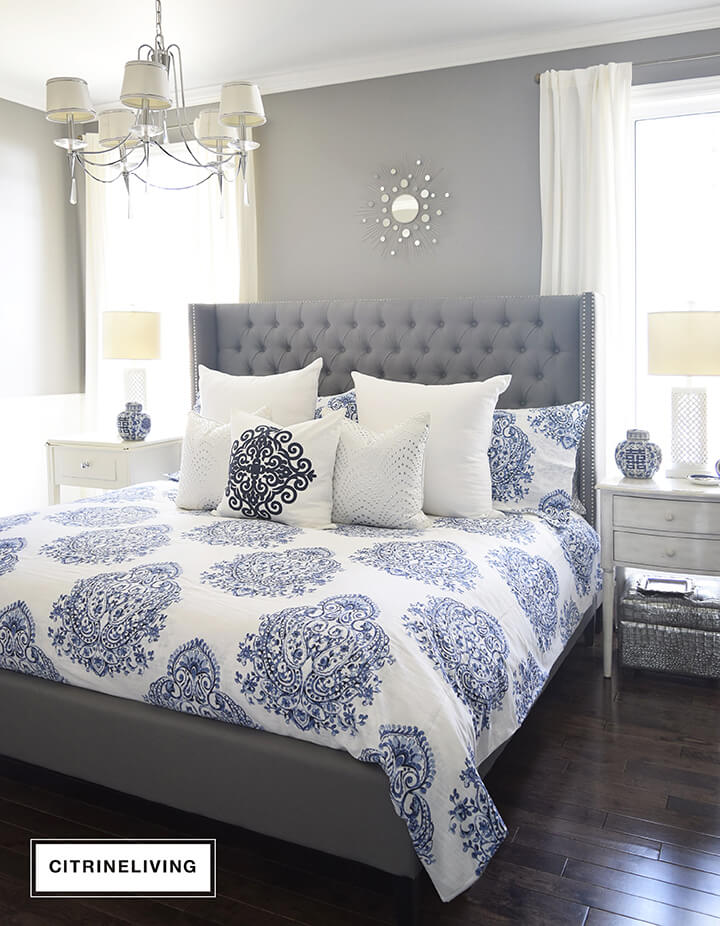 6. Bursts of Yellow Provide Warm Energy in these Soft Grey Bedroom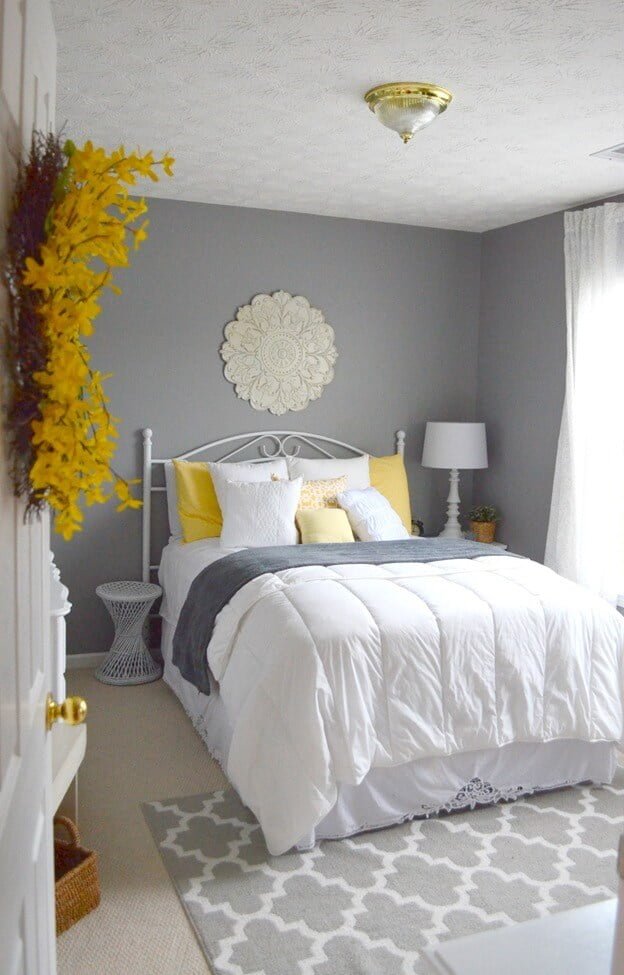 7. Geometric Patterns and Pastels Play Nicely in this Lush Grey Bedroom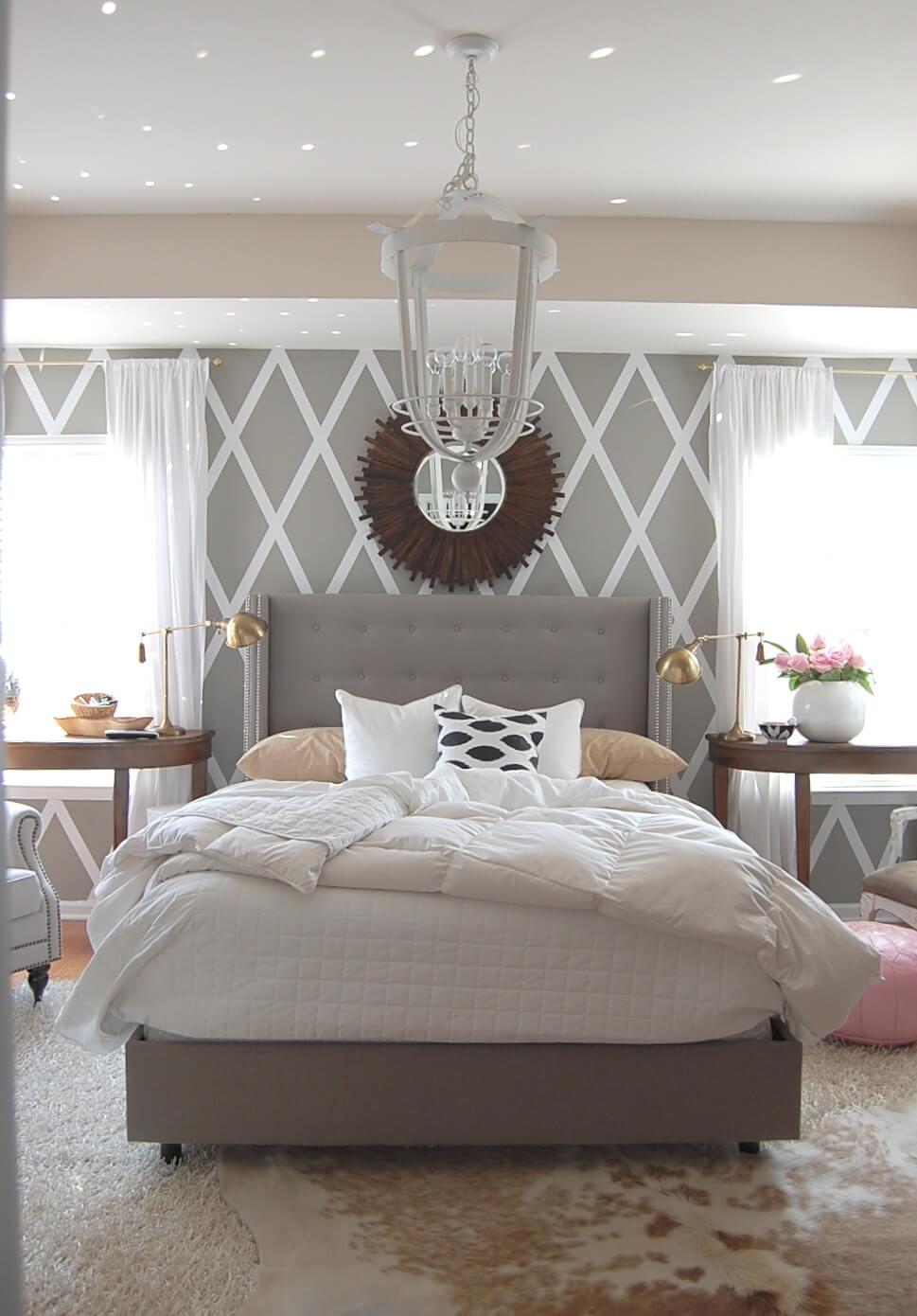 8. Deconstructed Chic Meets Soft Linens on a Minimalist Grey Bedroom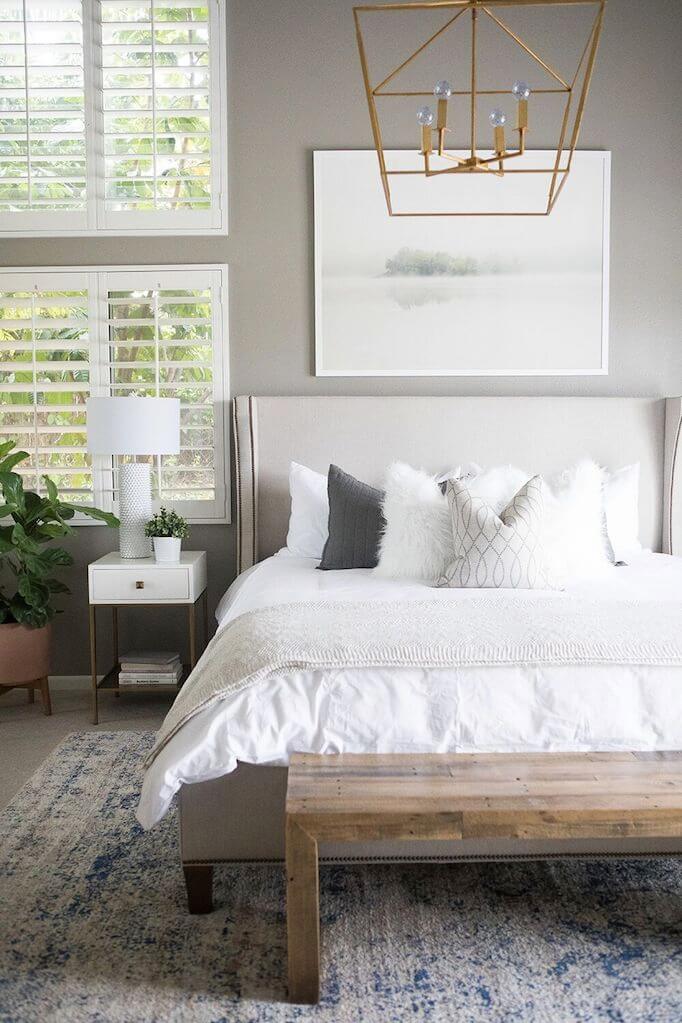 9. Plush Bed Decorations Enhance this Warm Grey Bedroom Ideas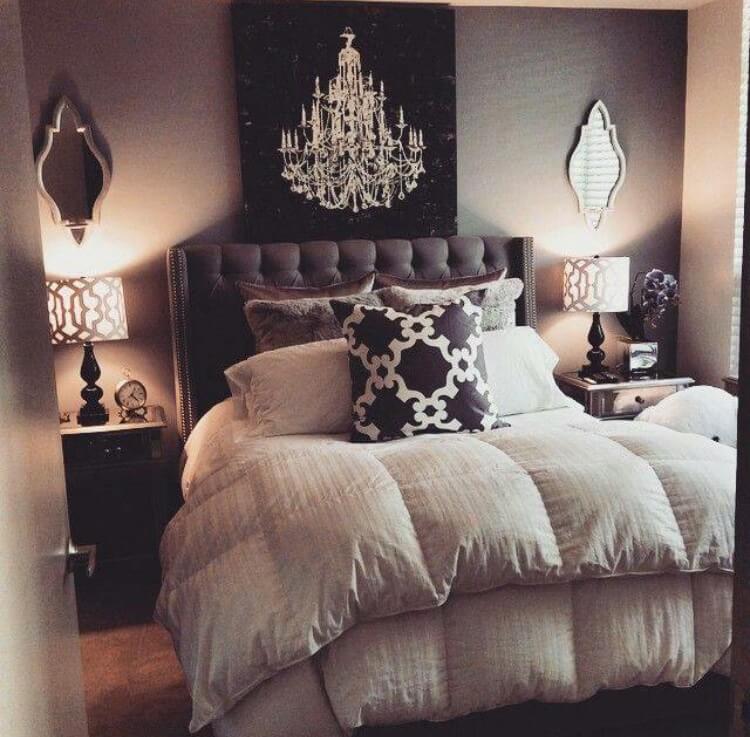 10. Sleek Silhouettes and Sharp Lines Perfect this Glamorous Grey Haven Bedroom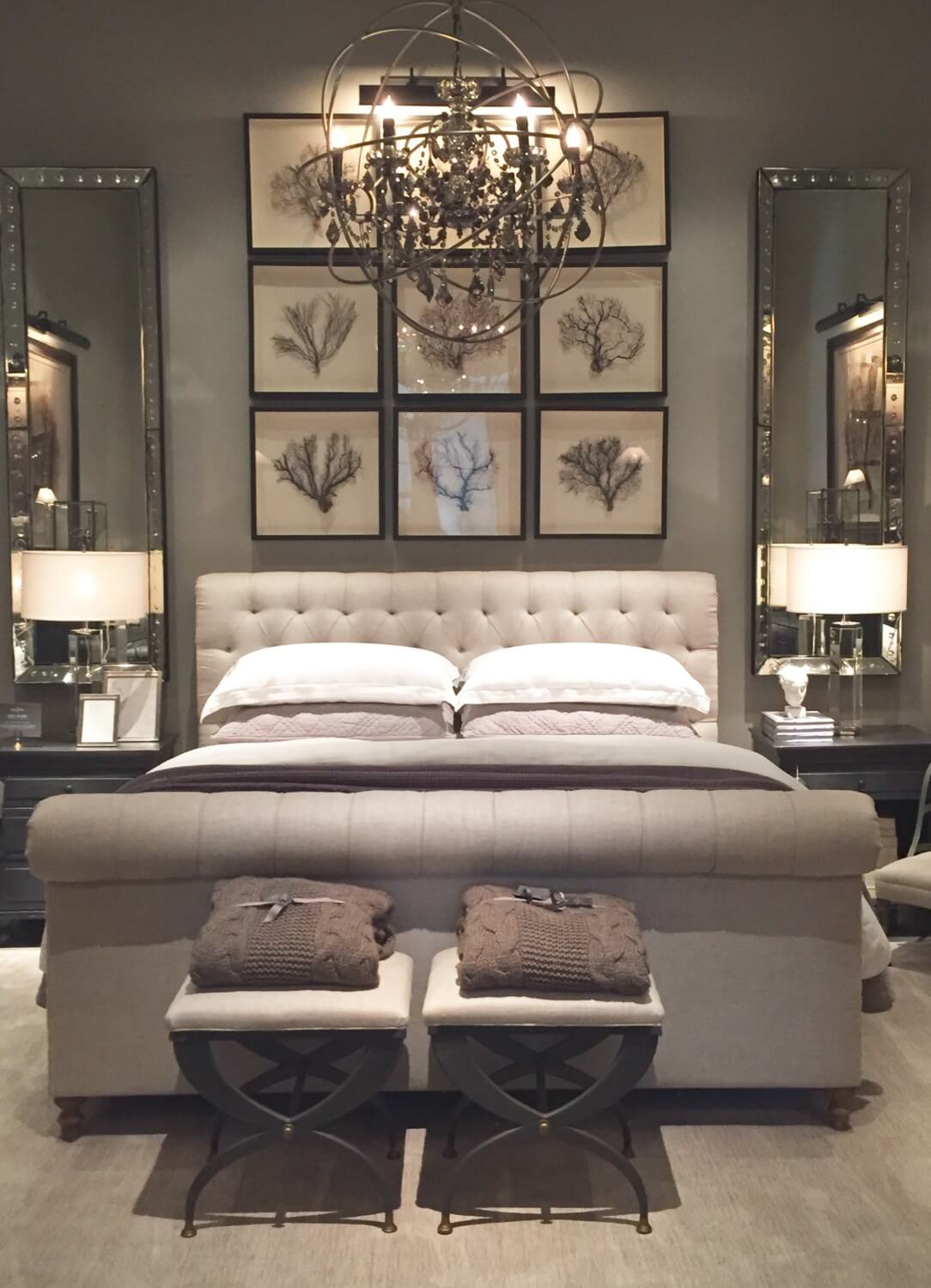 11. Layers of Texture Complete this Clean White and Effortless Grey Bedroom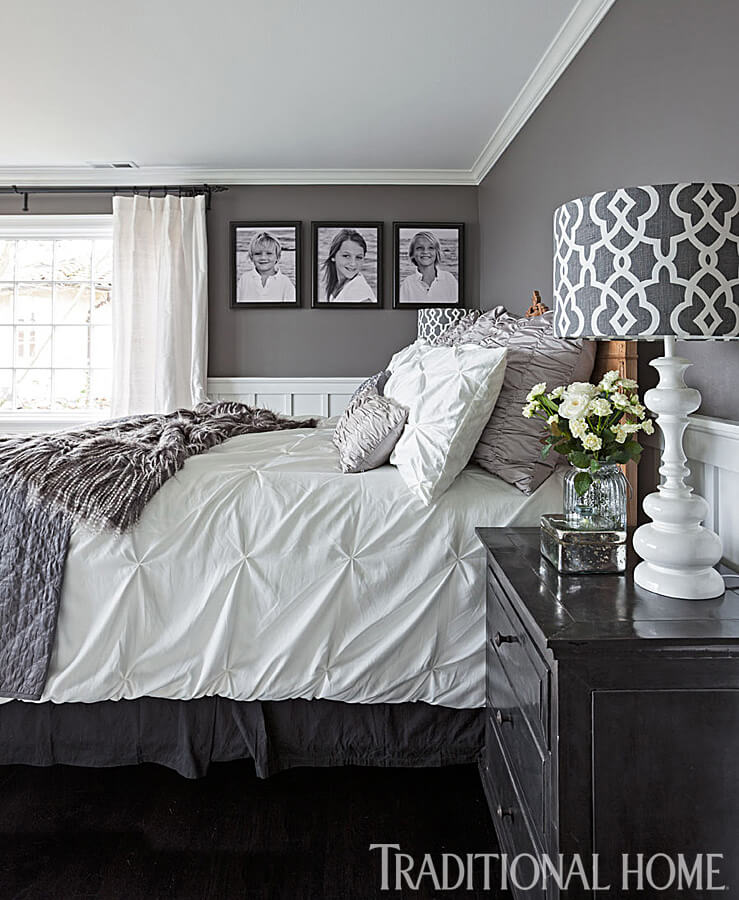 12. Grey Accents Ground this Sparkling White Bedroom Setting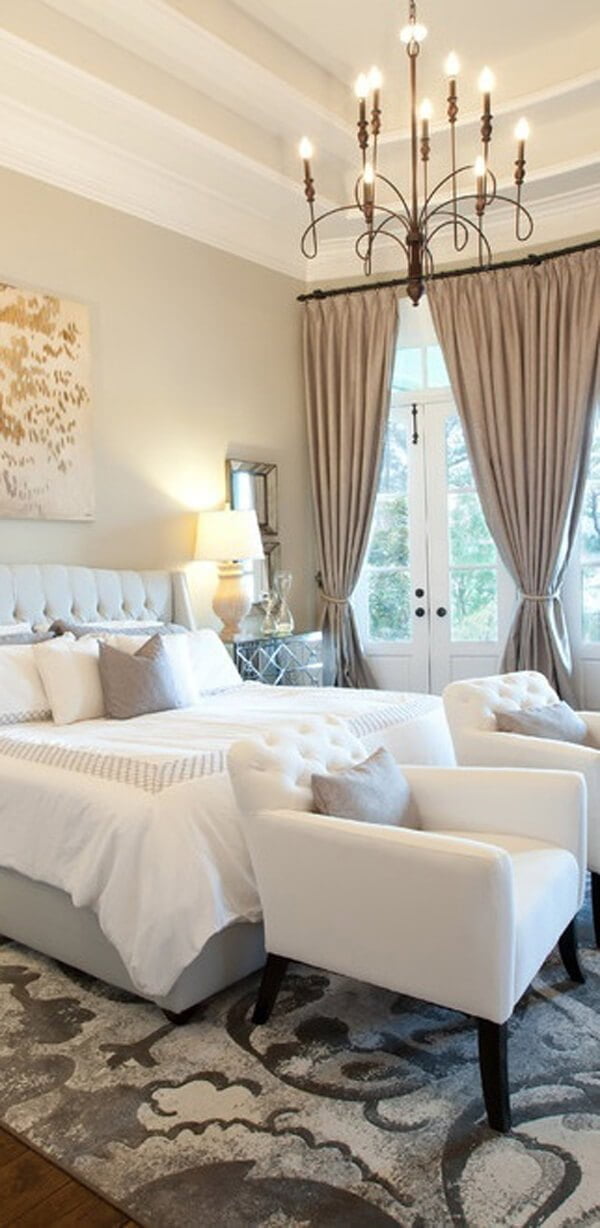 13. Patterns and Textures Provide Soft Contrasts in a Dramatic Grey Bedroom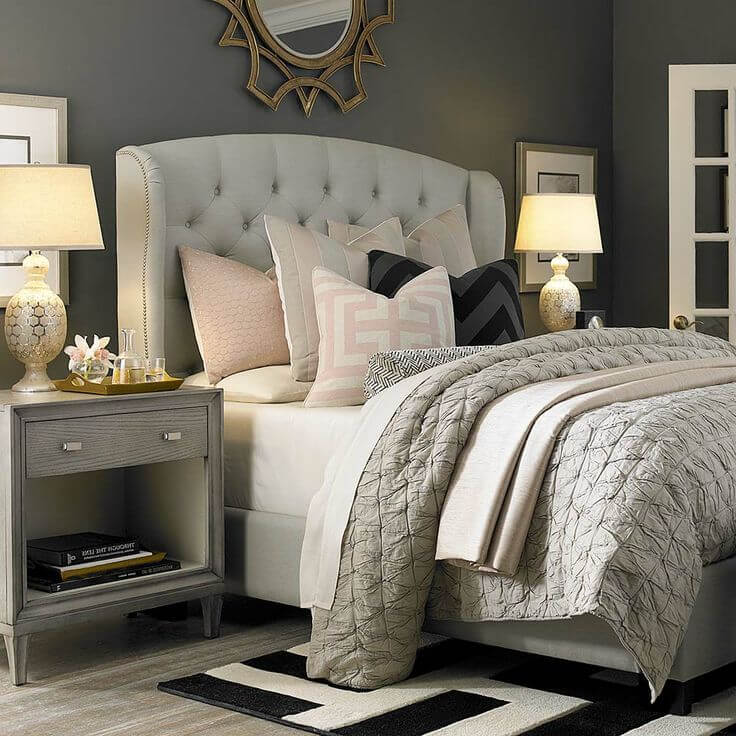 14. The Variation of Textures Make this Minimalist Grey Bedroom Pop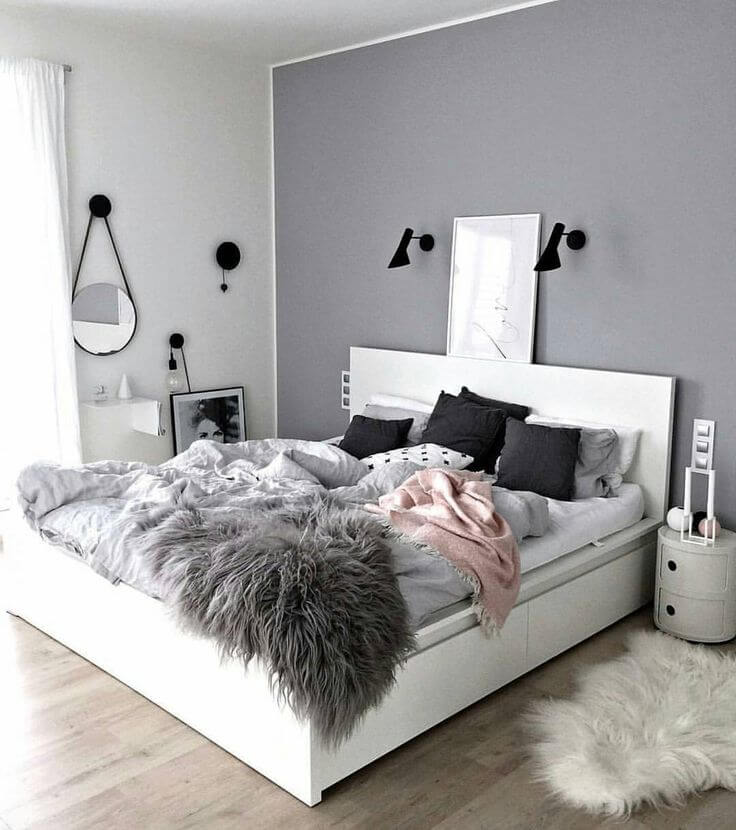 15. Delicate Lighting and Dusty Pinks Feminize this Grey Bedroom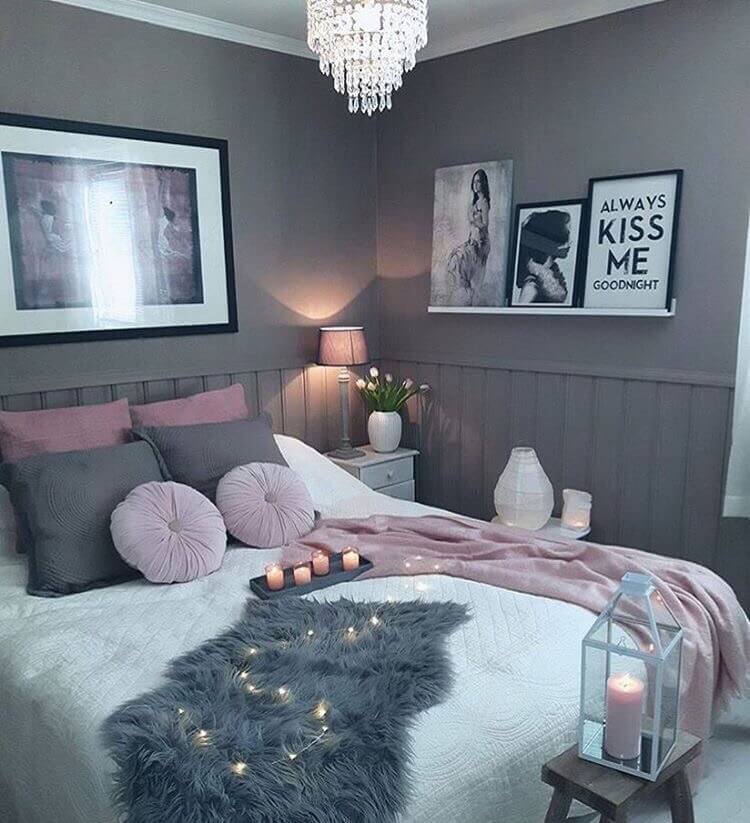 16. Warm Beige and Grey Neutrals Create an Inviting Atmosphere in this Bedroom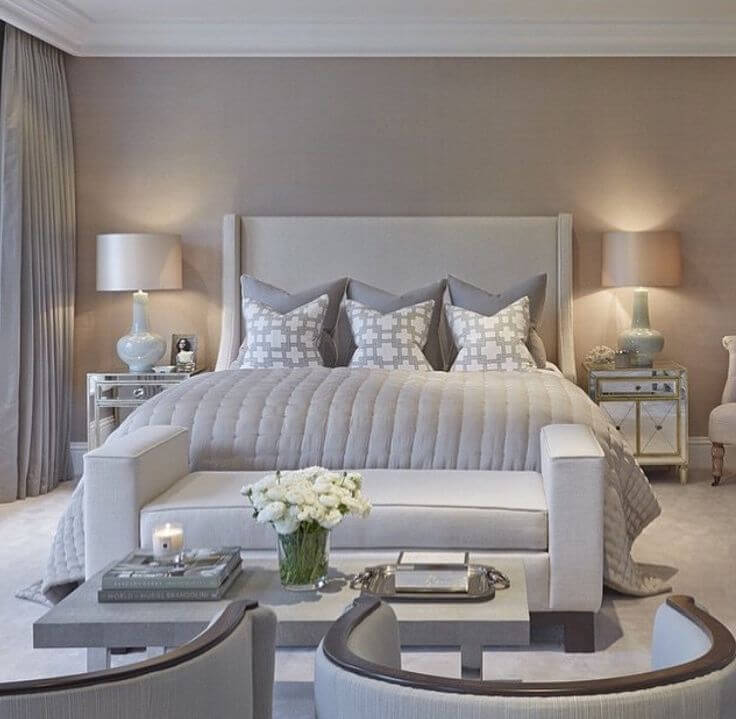 18. Dramatic Shades of Grey Create a Bold Statement Bedroom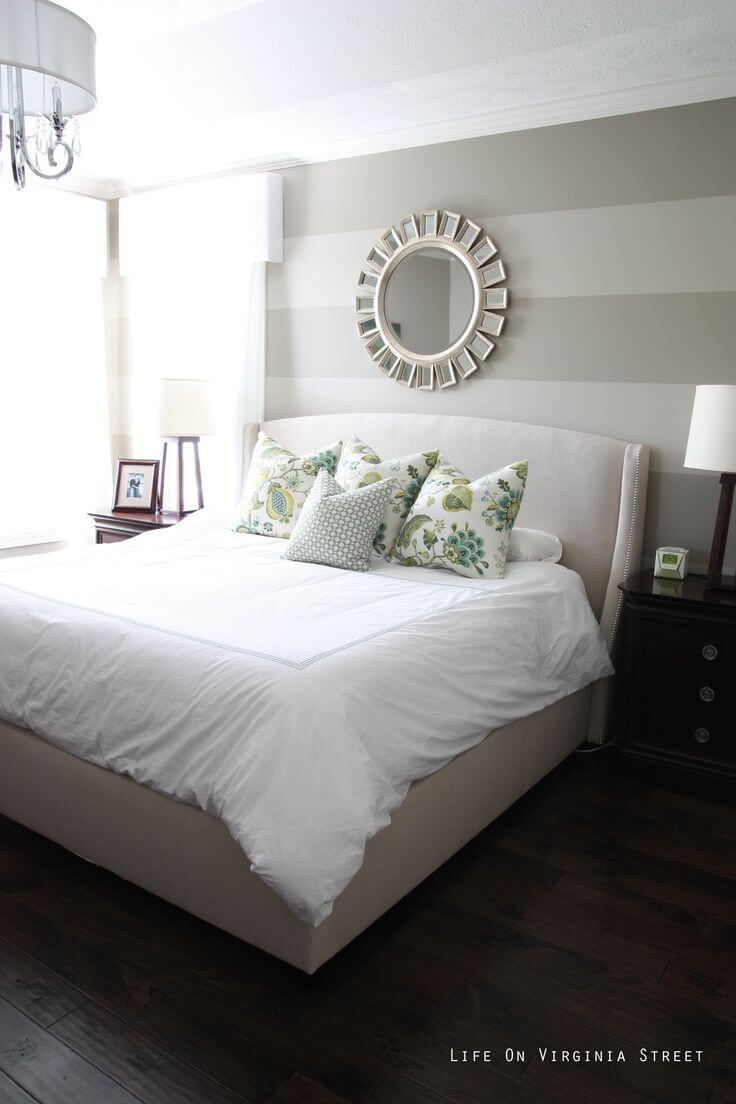 19. Natural Light and Slight Variations of Grey Create and Ethereal Glowing Bedroom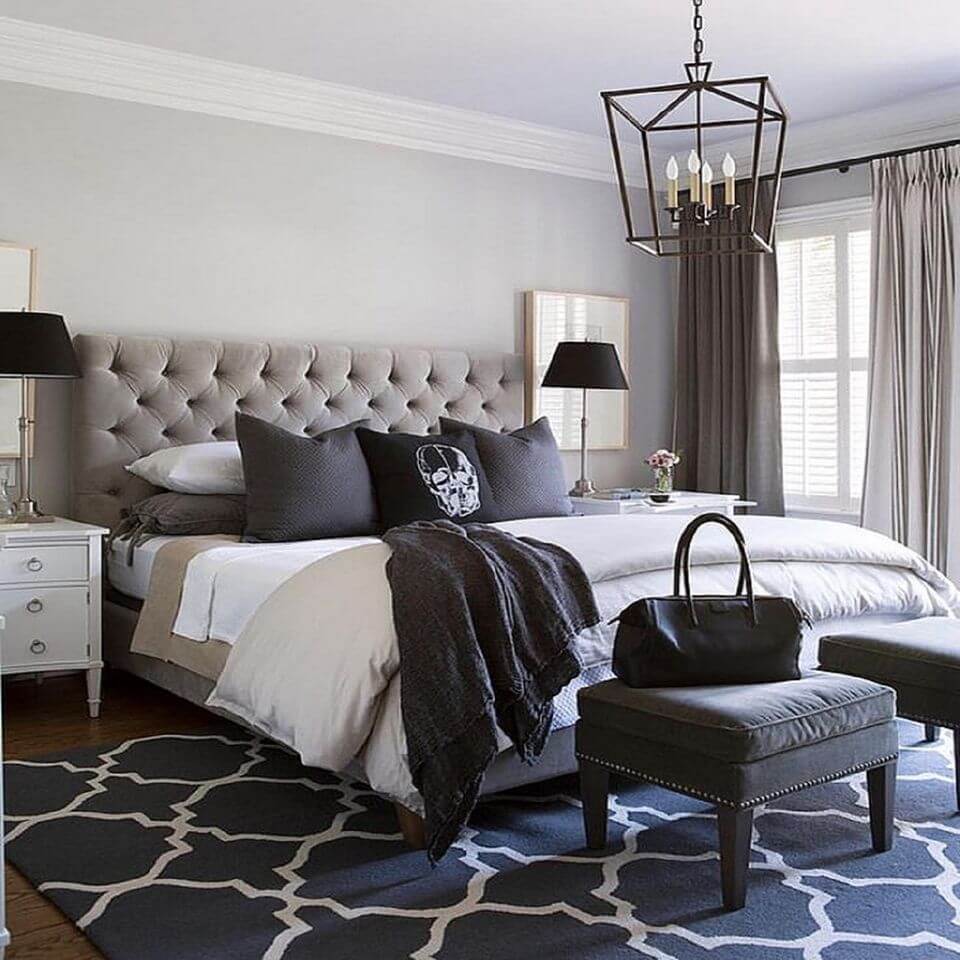 20. Luxe, Feminine Decor and Furniture Heighten this Soft Grey Bedroom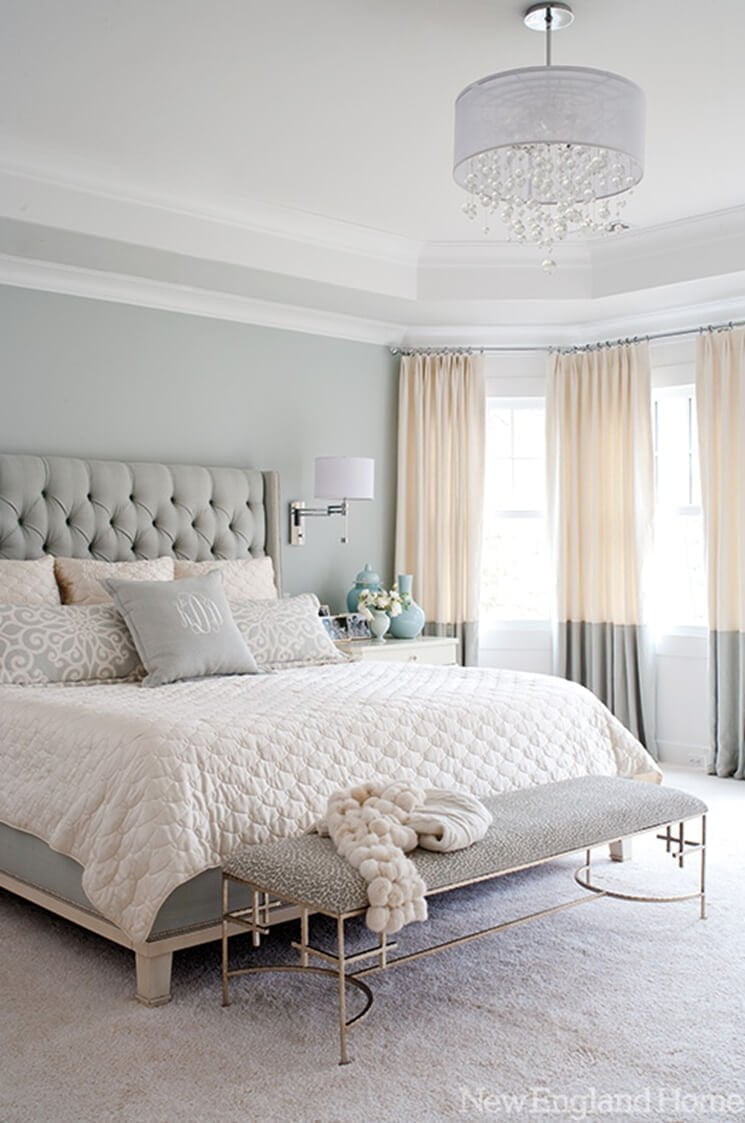 21. A Grey Chandelier and Satiny Bed Settings Give this Bedroom a Regal Feel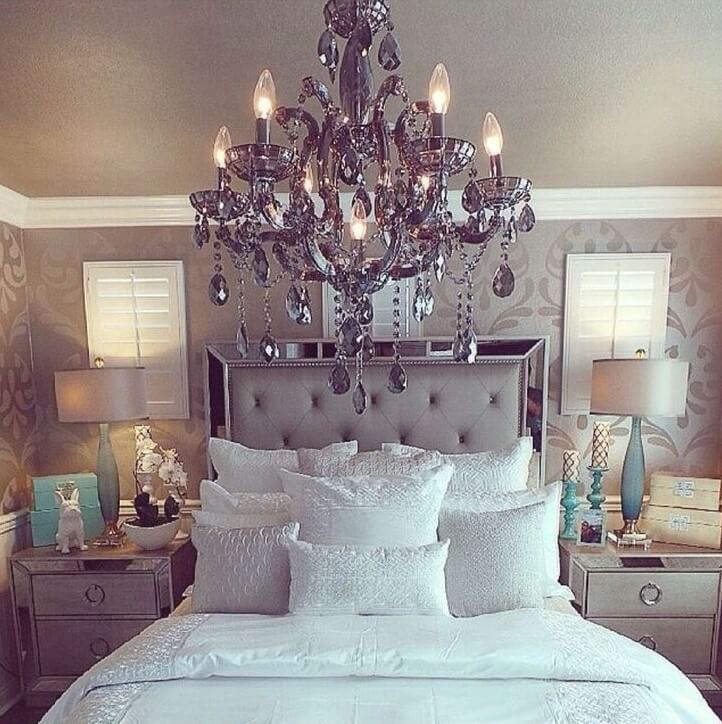 22. Minimalist Décor is the Perfect Statement in this Grey Bedroom Ideas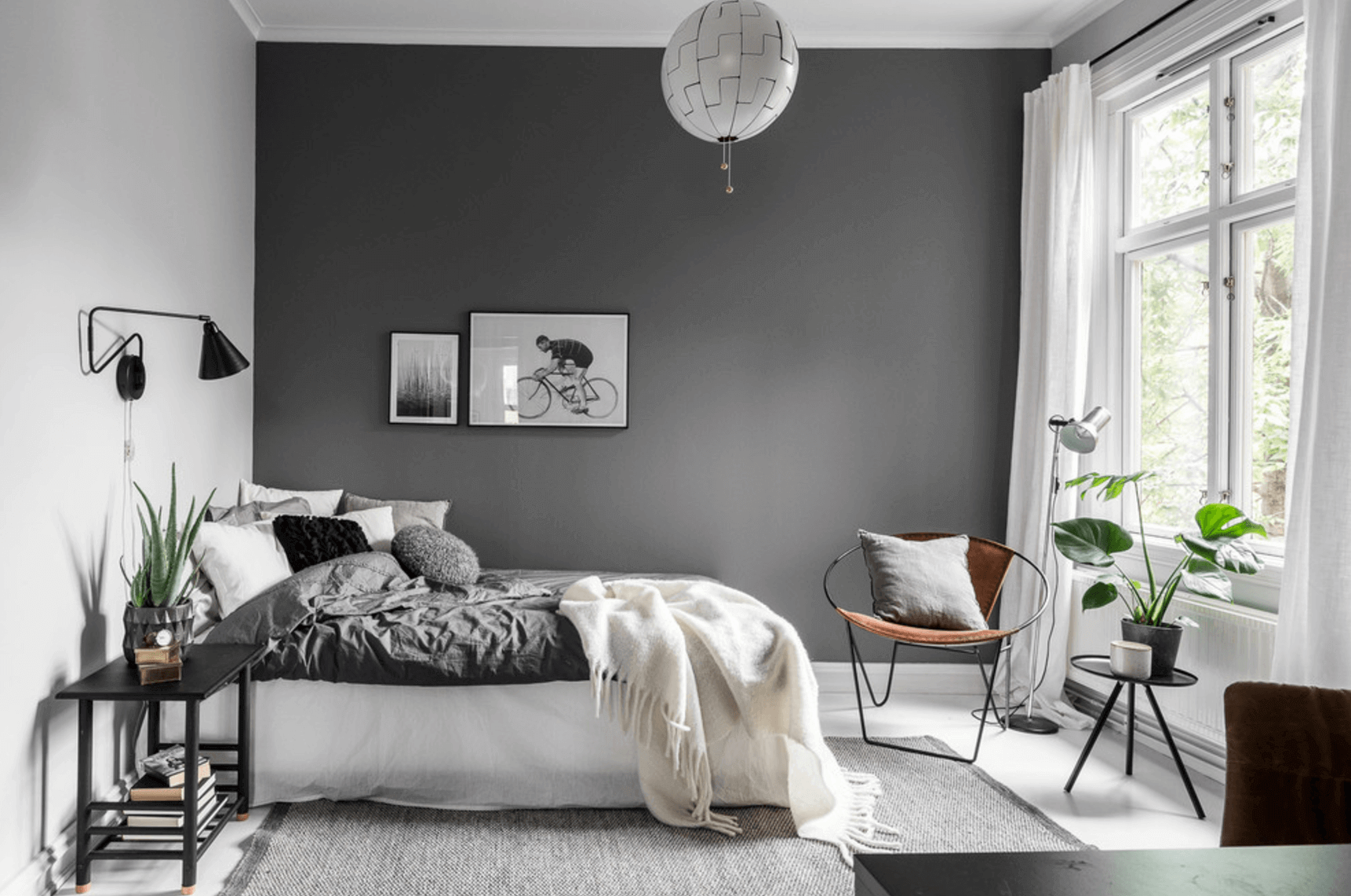 23. Textures and Soft Lavender Color Pops Set the Mood in this Grey Bedroom