Just like there is never enough time to do everything you want to do, there is also never enough storage space to hold everything that you have. You can clear out items and organize areas to create more space, but you still need more storage. Adding another room is a drastic solution. A simpler solution is to look around your home for places where you can add storage that fits in with your decor.
15 Clever Hidden Storage Ideas that Effortlessly Blend into Your Decor

These 15 clever hidden storage ideas add more storage to already existing spaces in your home. Adding more storage space to closets and cupboards can be as easy as adding organizers, especially organizers that slide out and have shelves and compartments. Adding vertical, roll-out storage to narrow, unused spaces or adding drawers under cupboards provides new storage areas.
Selecting tables and other furniture for the storage space they provide can create dual-purpose furnishings. Decorating your walls with shelves and mini-cabinets with drawers and shelves behind mirrored or mirrorless doors turns empty wall space into storage areas. Browse through these images to get ideas of ways to add more storage space in your home.
1. Rollaway Stairs for a Hidden Bunk Bed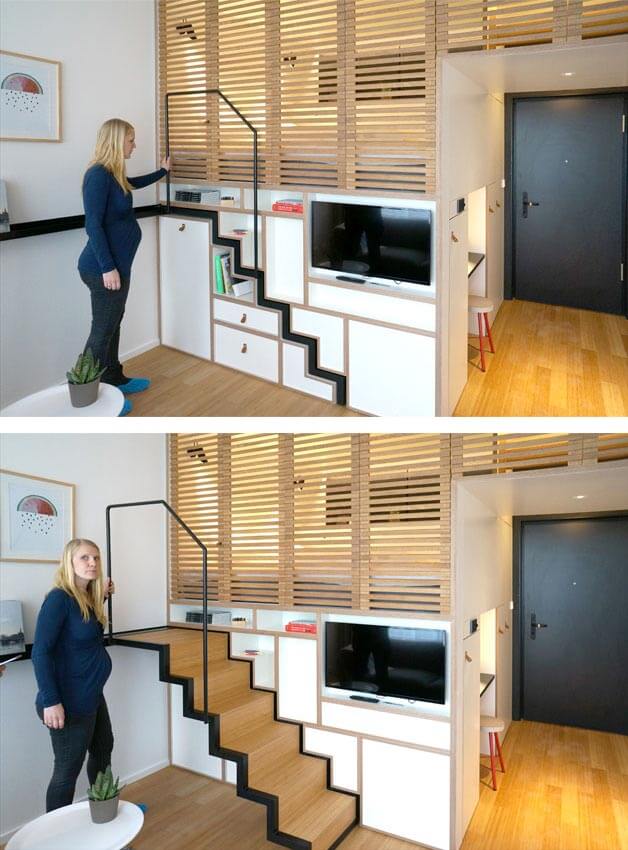 Tiny apartments and homes require clever use of space. In this apartment, instead of wasting valuable floor or wall space with a regular bed or a Murphy bed, a bunk bed is placed above the kitchen cupboards. However, that poses an issue of where to keep a ladder. The ingenious solution is rollaway stairs that slide into the wall.
2. Using Organizers Better Utilizes Closets and Cupboards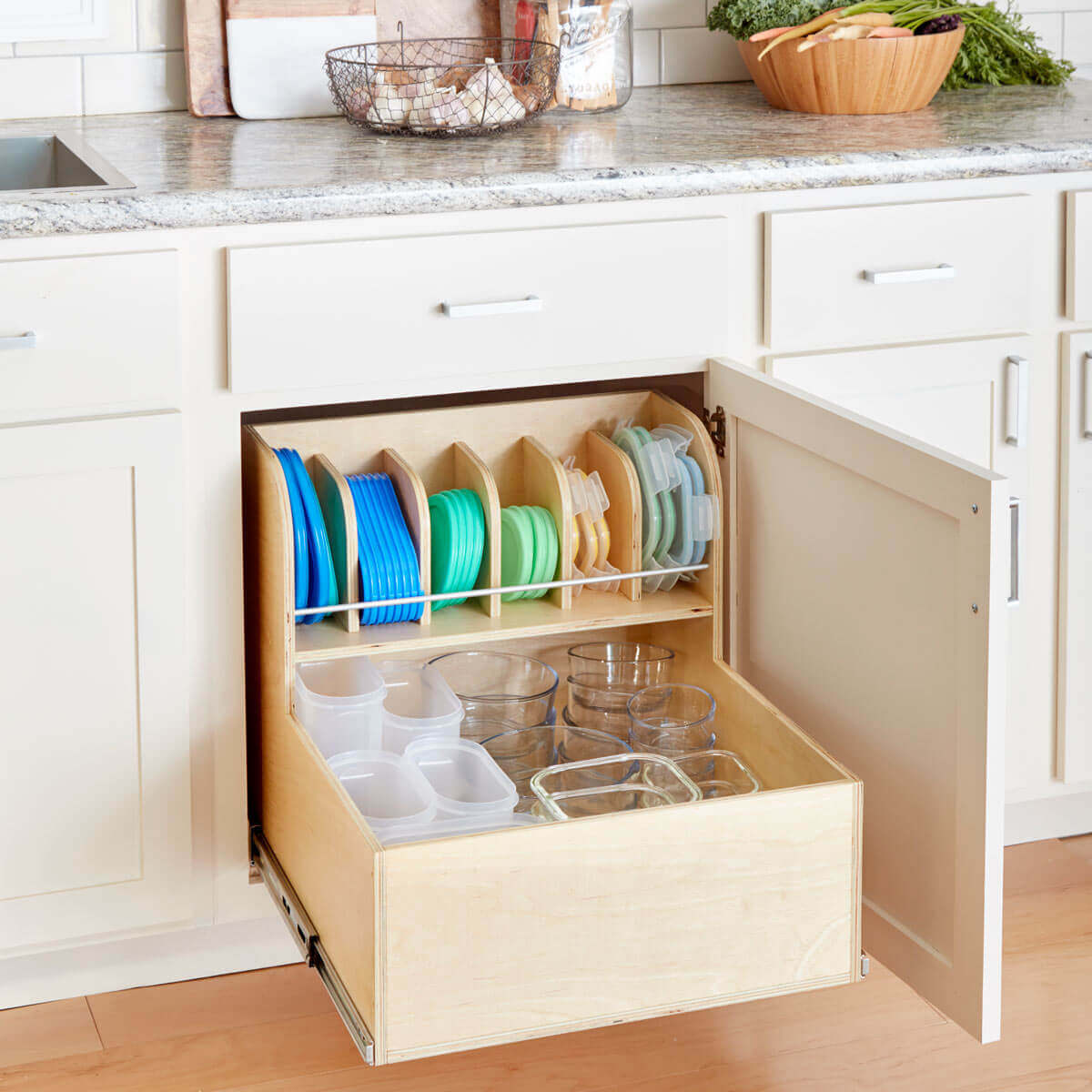 Unless you stack items from top to bottom, space in cupboards and closets is underutilized. However, stacking items makes it hard to access some items. Adding organizers to cupboards and closets, especially pullout organizers, helps use more space and provides easier access to stored items. You can purchase a variety of organizers at many stores or have some custom made.
3. Hide Your Wastebasket in a Cupboard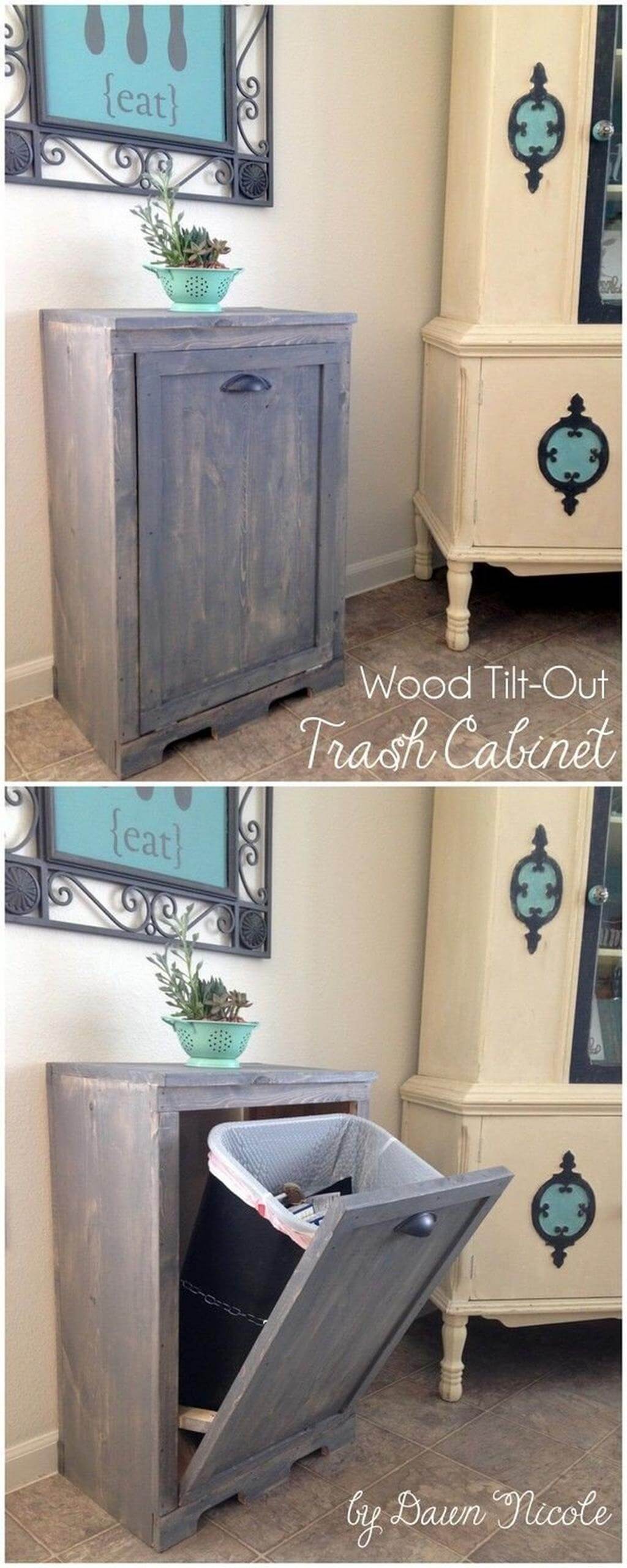 You are proud of how your kitchen looks. However, while it is a necessity, having a wastebasket in your kitchen can appear unsightly. A new solution is to hide the wastebasket in a cupboard with a tilting door. When you need to use it, you just pull down on the handle, and then, let it go back to being hidden in the cupboard.
4. Create a Hidden Jewelry Organizer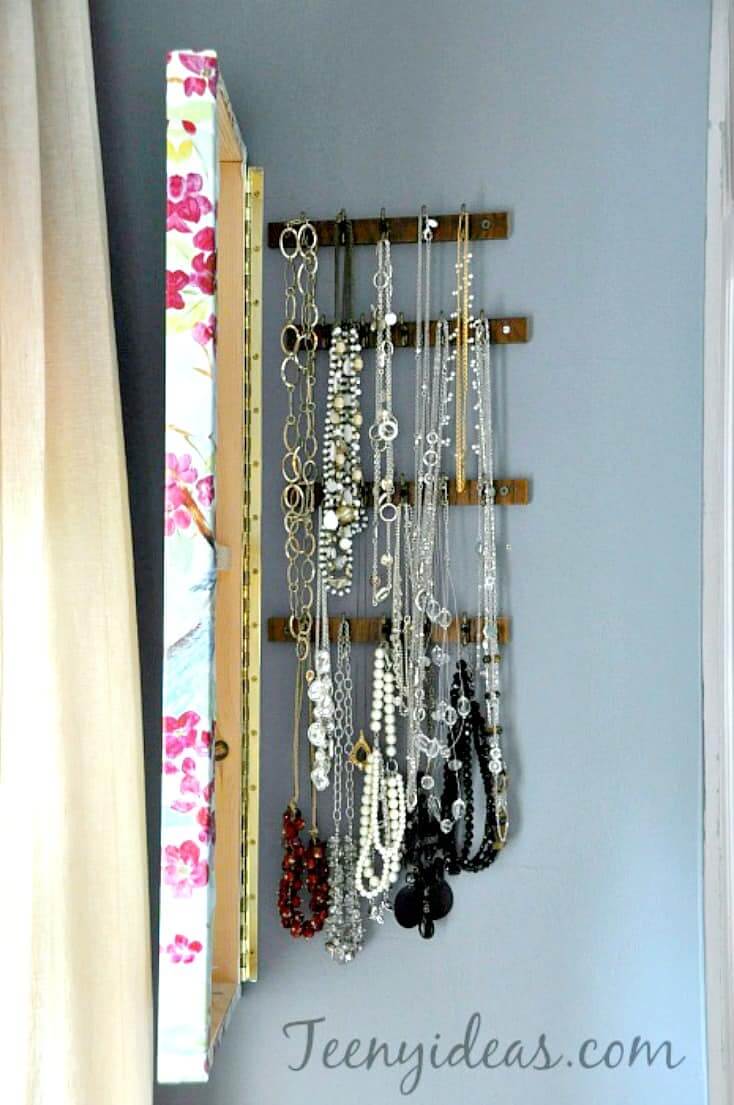 It does not take long before you need a really big chest to hold all of your jewelry, especially if you want to organize it and keep it from tangling. Hanging your jewelry on a wall is one solution. This creative hidden storage idea of hanging necklaces behind hinged canvases provides more space to organize your jewelry.
5. Another Easy Jewelry Organizing Solution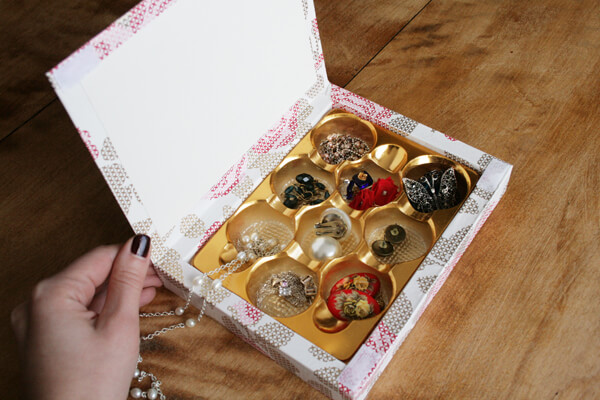 This idea is great for smaller pieces of jewelry. The box in the image is a chocolate box, but you could use any box that has compartments in it. If you need more than one box, try to get identical boxes so you can stack them. Labeling or color coding the boxes will help you find the jewelry you want more easily.
6. A Wall Mirror with Three Storage Areas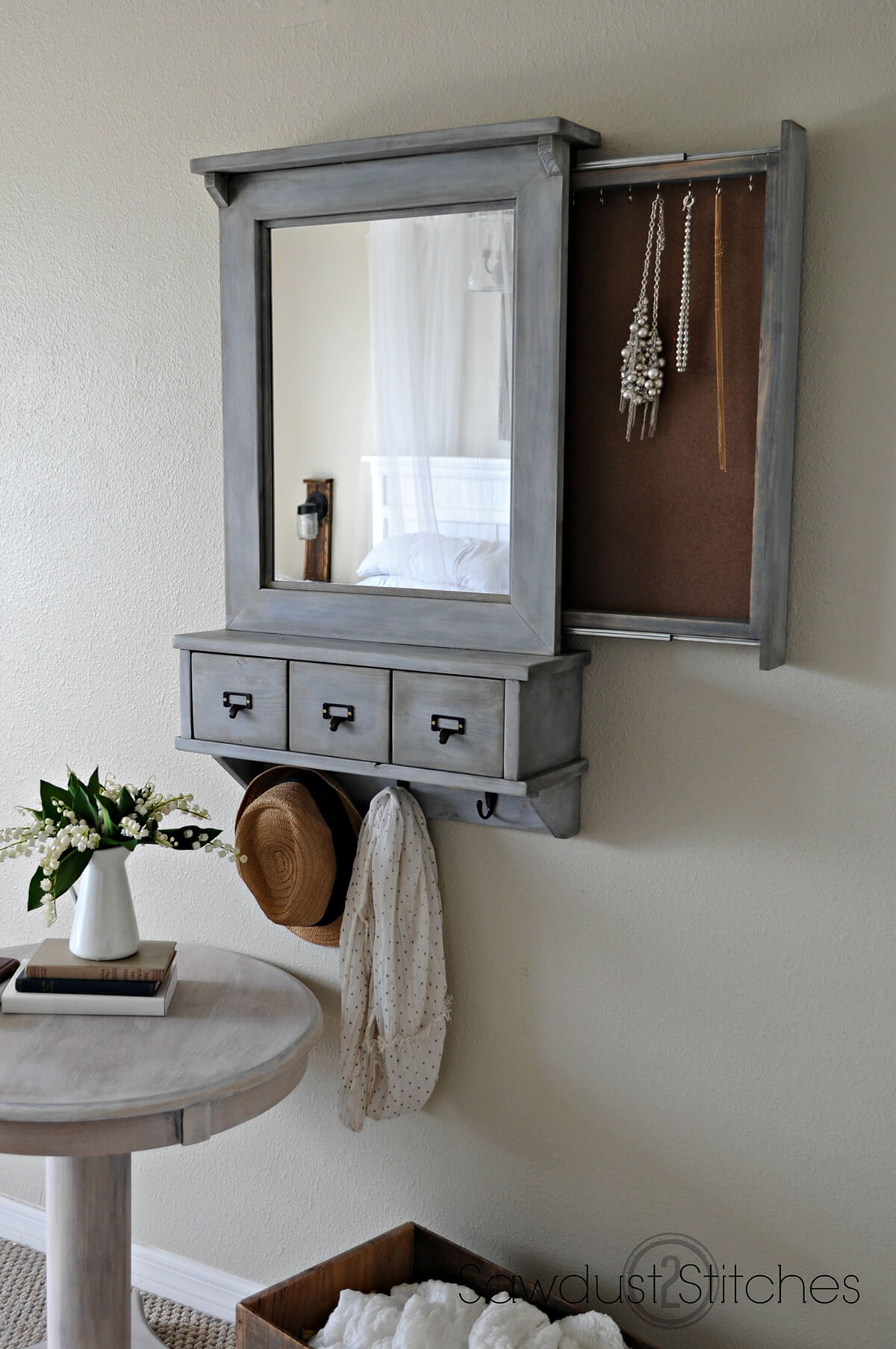 This is an example of how wall space can be decorated and add storage space to a room at the same time. This mirror could be used in an entry hall, bedroom, bathroom, or hall in the bedroom area. It provides coat-rack style hooks, drawers, and a hidden, slide-out panel that offers hooks for hanging items.
7. Hidden Rollout Shelves for Laundry Supplies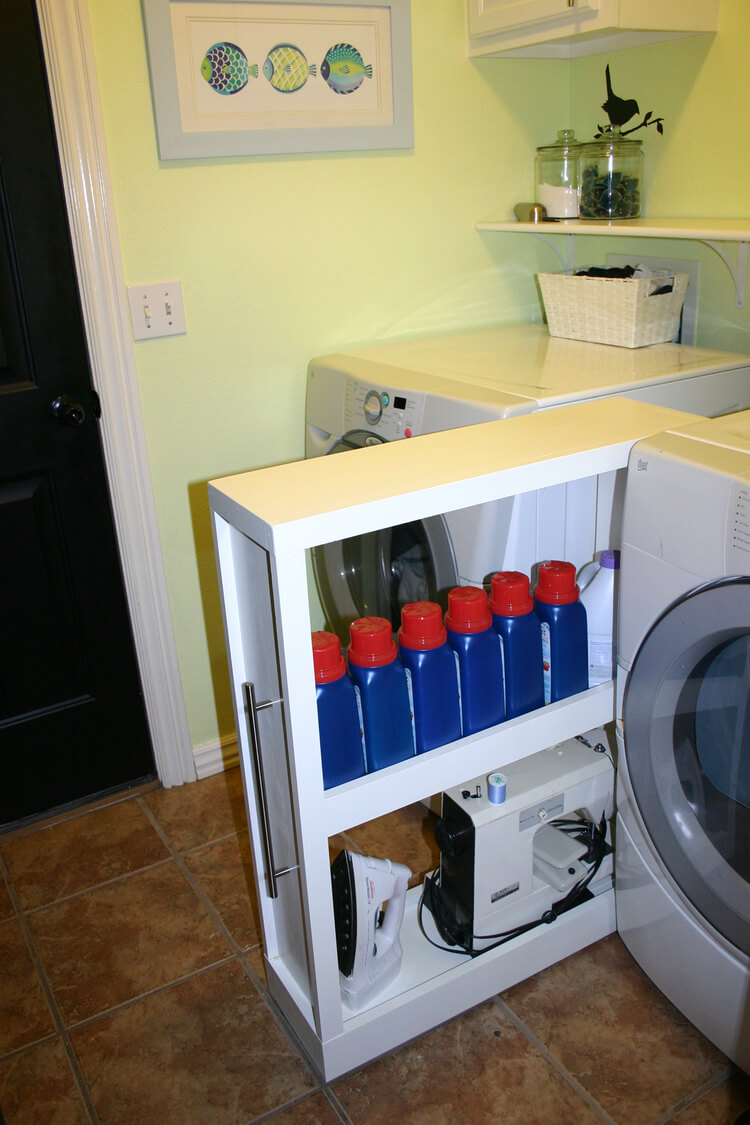 This rollout shelving shows how you can use narrow, normally wasted space to create hidden storage areas in your home. The space seems small but it adds more storage than the normal laundry shelf would hold and reduces visible clutter in the laundry room. Spaces like this can be found throughout your house.
8. Fireplace Mantel with Hidden Storage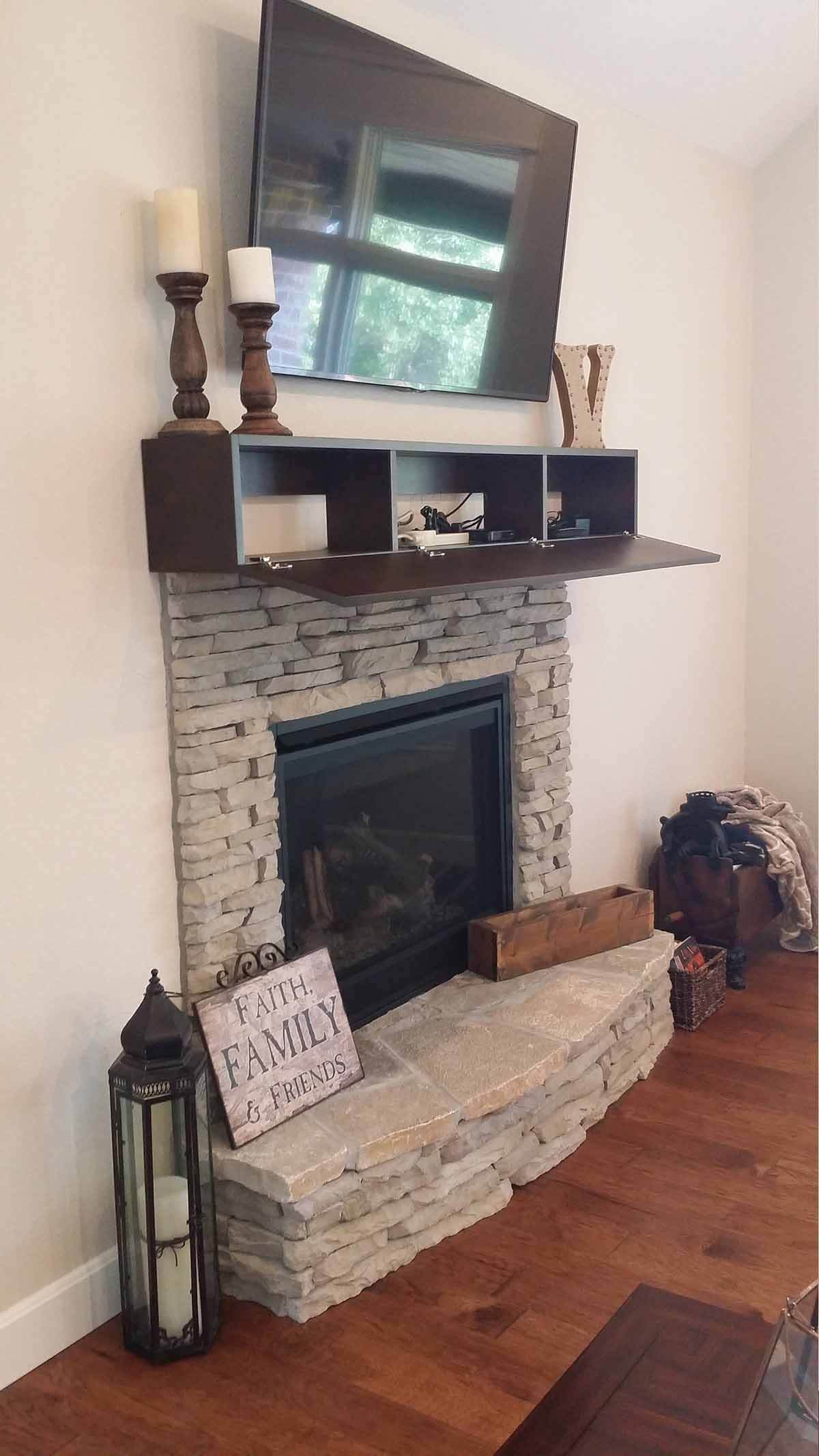 This fireplace mantel can be used as a floating shelf anywhere in your home. It is custom made so you can have the shelf and the compartments made to the dimensions you need. It is available in a variety of styles and woods including poplar, maple, oak, walnut, knotty alder, cherry and sapele. You can also choose your stain color and whether you want it distressed.
9. Decorate Any Room with This Storage Cabinet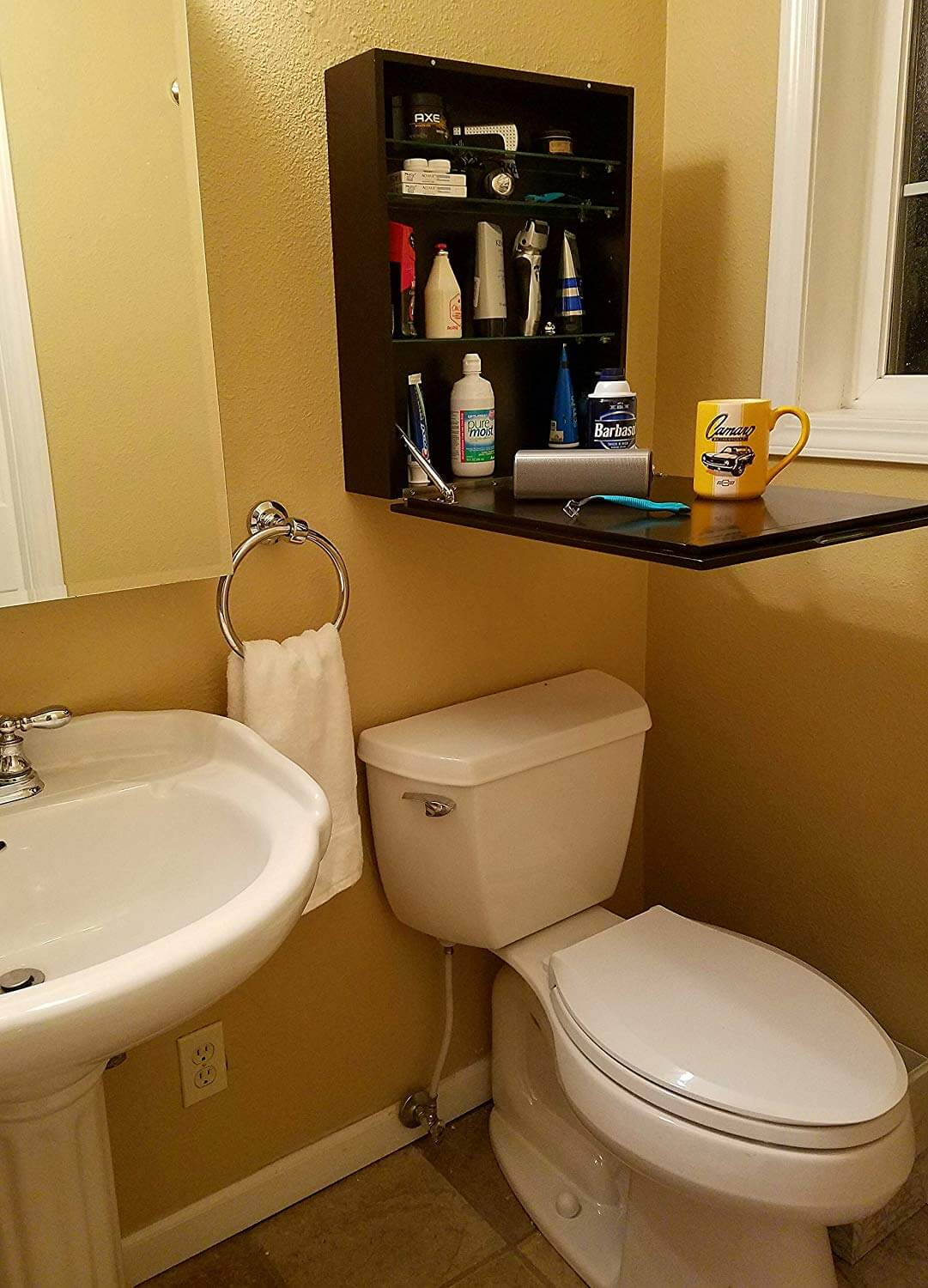 This cabinet with three adjustable shelves offers ten height options. It can be used in any room, and no one will guess that it has a hidden storage area. The artwork is 11″ x 14″, and you can easily change it to fit your decor. The cabinet can hold 20 pounds, and the pull-down door holds six pounds. It measures 17″ x 5.2″ x 21″, weighs 16.8 pounds, and is available in cafe espresso and white. This is a really versatile hidden storage idea, since it can be used in any room.
10. Mail Organizer with Hidden Key Rack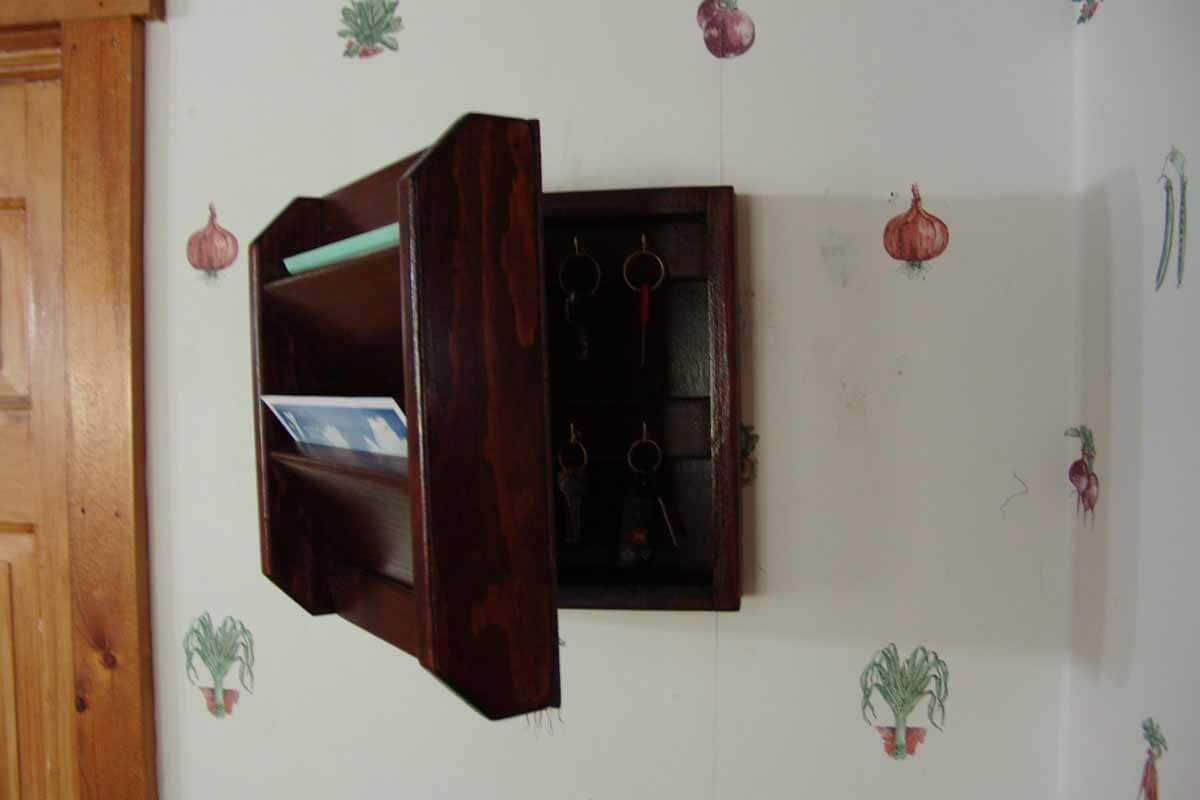 This dual-purpose mail organizer is a great idea for an entry hall, mudroom, or kitchen. The decorative organizer provides a secure place for your keys. It is available in two sizes. The smaller size measures 11.5″ high x 12" wide x 4.75″ deep, and the larger size measures 18″ high x 12" wide x 6″ deep. The mail organizer is available in mahogany, weathered oak gray, English chestnut, and golden oak stains.
11. Coffee Table with Hidden Storage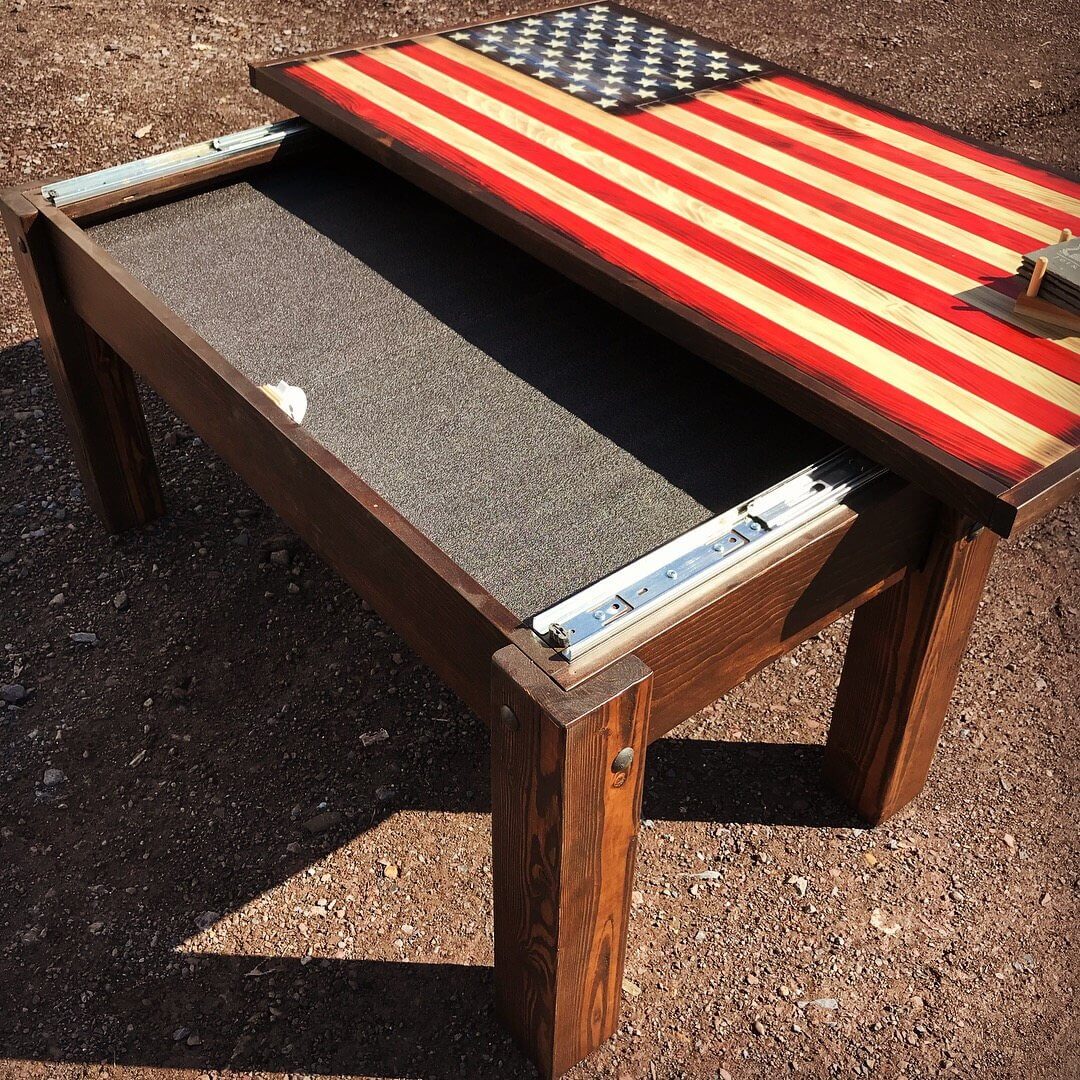 Use it to store anything, but this coffee table is built for storing guns with the 2.25″ thick kaizen foam lining, a secure lock, four slate coasters, and a coaster holder that unlocks it. The table is 49″ long x 25.5″ wide x 22″ tall, and the storage area is 40″ long x 18.5″ wide x 5″ deep. You can select other designs for the table top.
12. Floating Shelf with Hidden Space for Valuables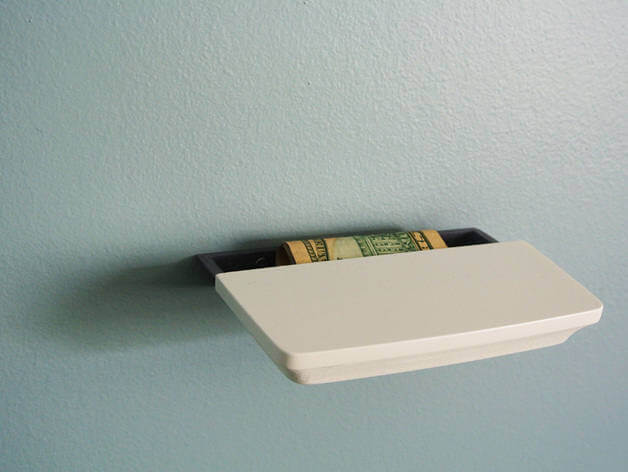 You can mount one or more of these floating shelves on a wall to create a display in any room, and no one will know that it provides hidden storage for cash or small valuables. A tray mounts to the wall and the shelf slides over it. The three shelf widths available are 12 centimeters, 16 centimeters, and 21 centimeters.
13. Fake Book Box for Your Bookcase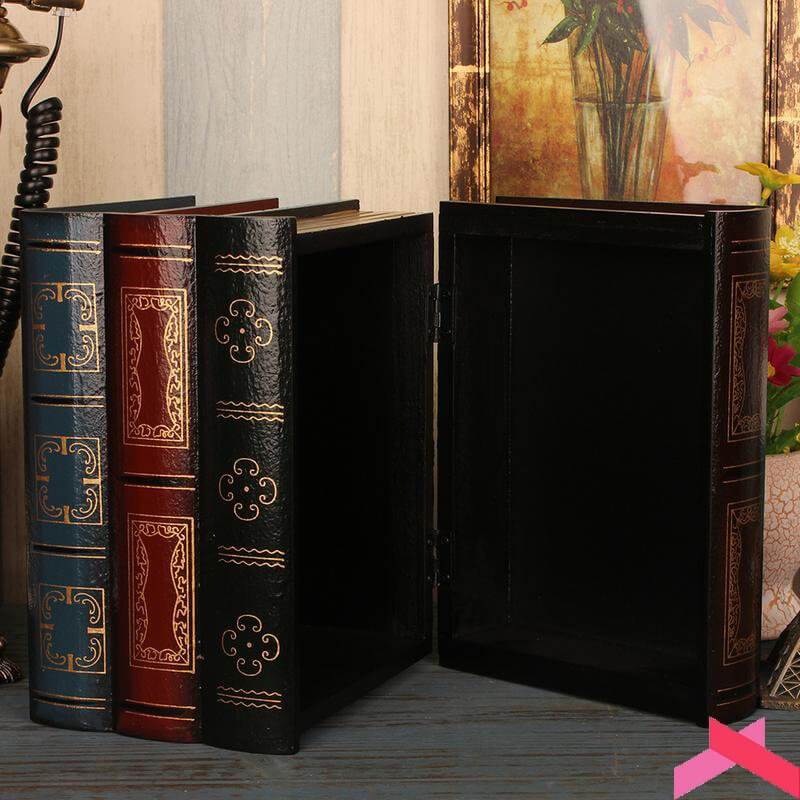 This fake book box can be placed on the coffee table to hold small items that can clutter the coffee table, such as cell phones, or it can be used as hidden storage among the books in your bookcase. The design is created to resemble the covers of collectible books that have aged some with time.
14. Made-to-order Mantle to Coordinate with Decorative Fireplaces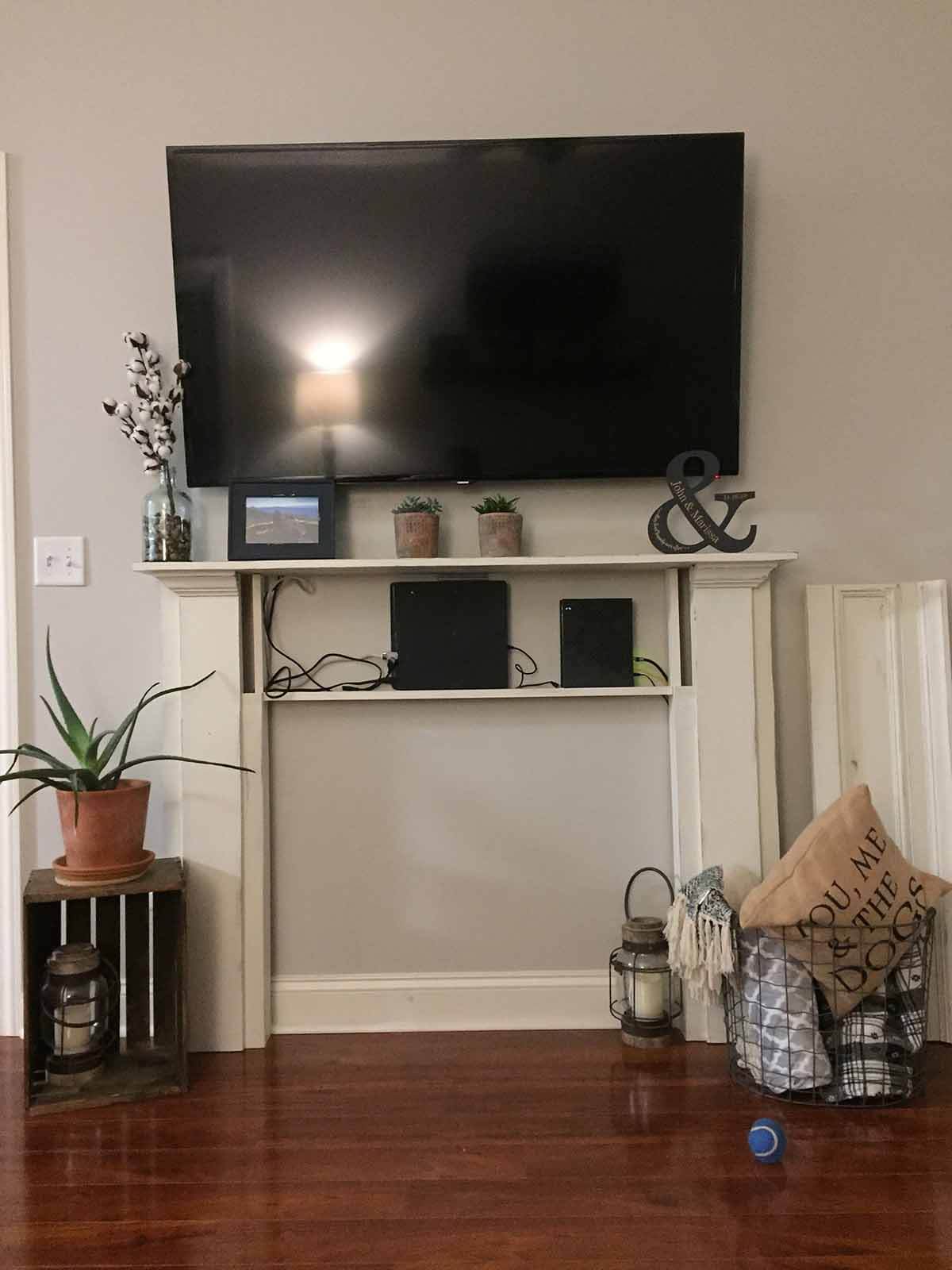 This mantle with a hidden storage place is made to order so you can use it to hide valuables, a stereo system, or items that would clutter the room. Contact the seller to provide the dimensions and finish you need to fit your decorative fireplace.
15. Fake Cold Air Vent Provides Hidden Storage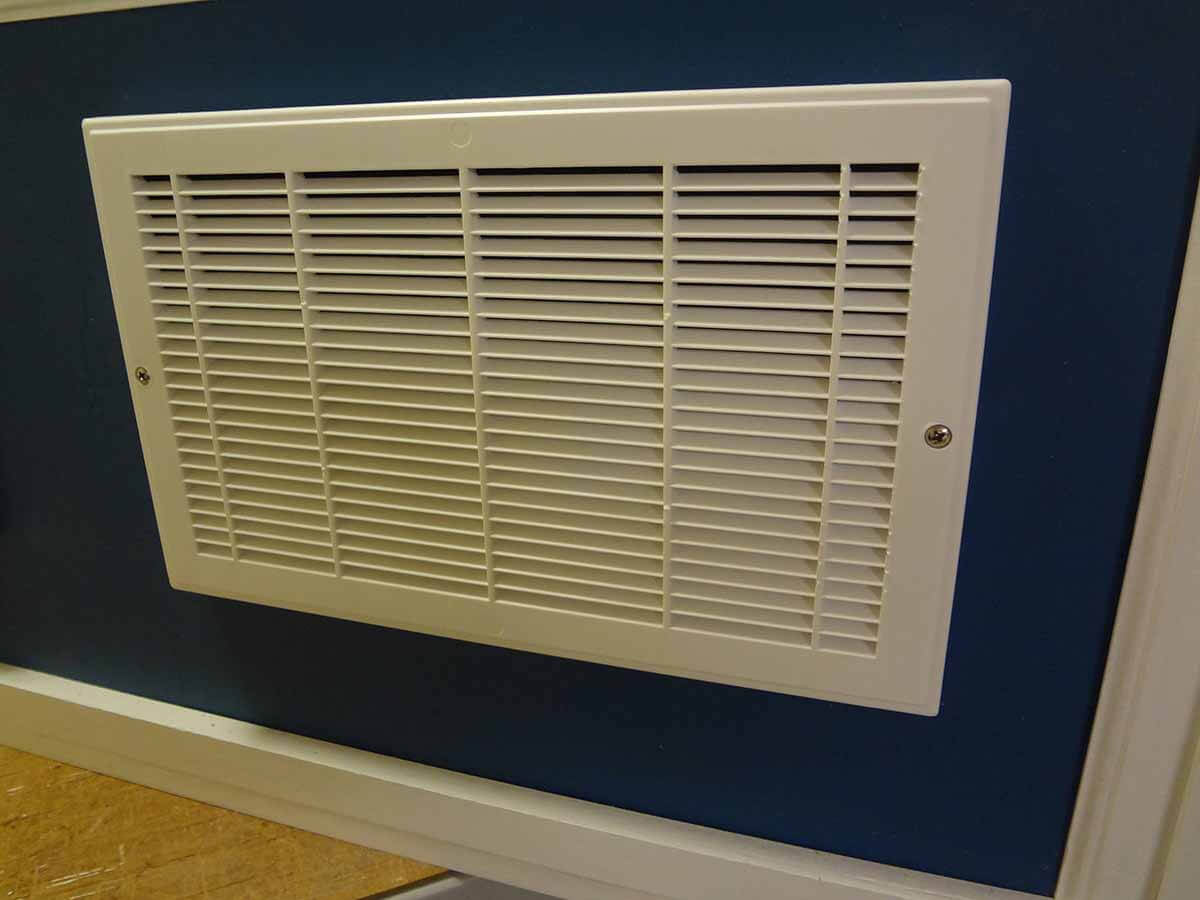 This fake cold air vent is designed to store a gun but it can also be used for valuables. It offers an RFID lock with a master key card and two additional key cards for security and quick access. The lock requires four "AA" batteries, but an external power pack is also available. A 2″ foam insert that can be cut to hold your gun is included. The vent measures 15″ long X 9 1/4″ high, and the interior compartment measures 14.5″ wide x 6.75″ high x 3.5″ deep.
Our Favorite Farmhouse Storage Items to buy on Amazon