14. Perfect coastal shadow boxes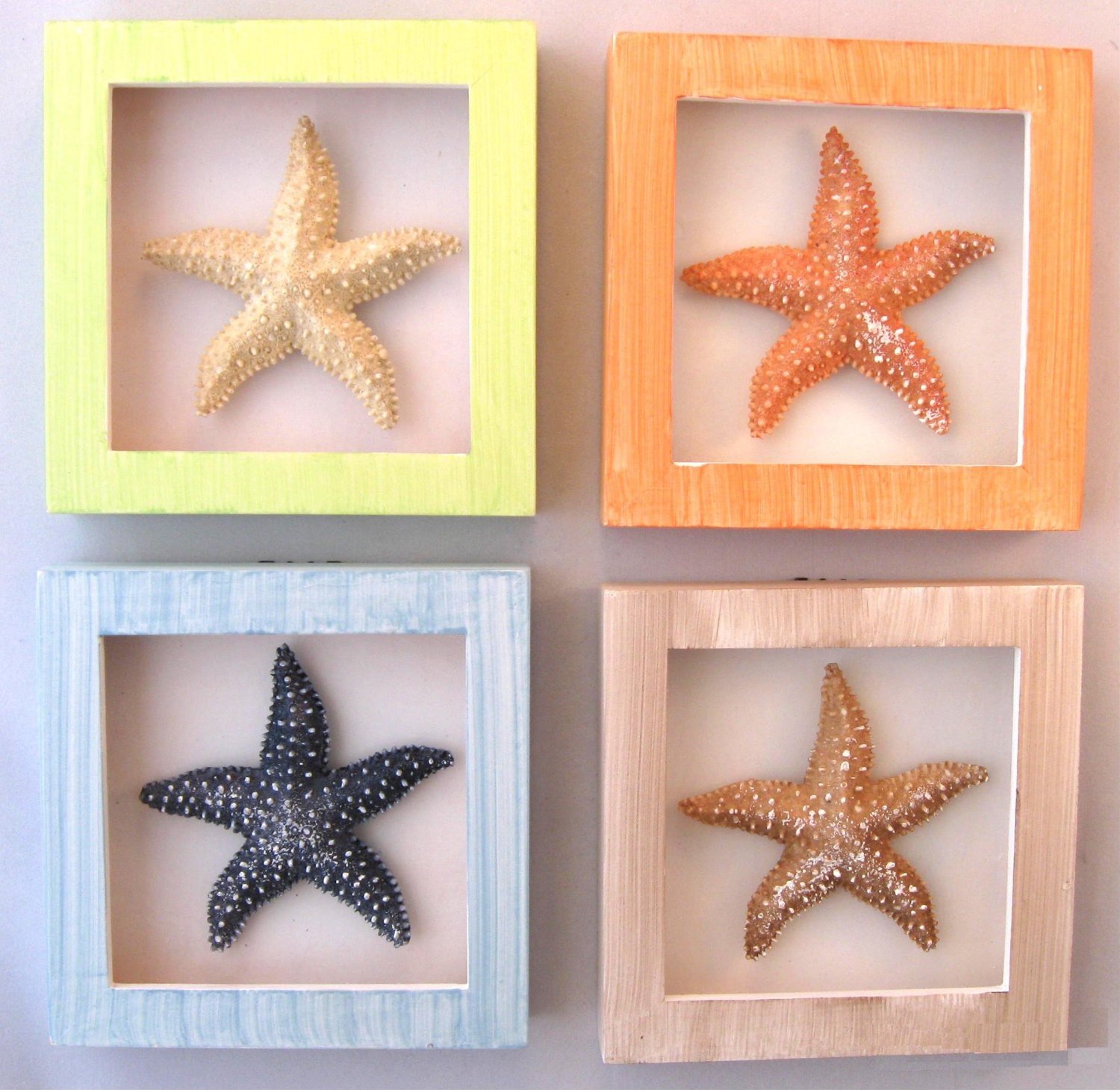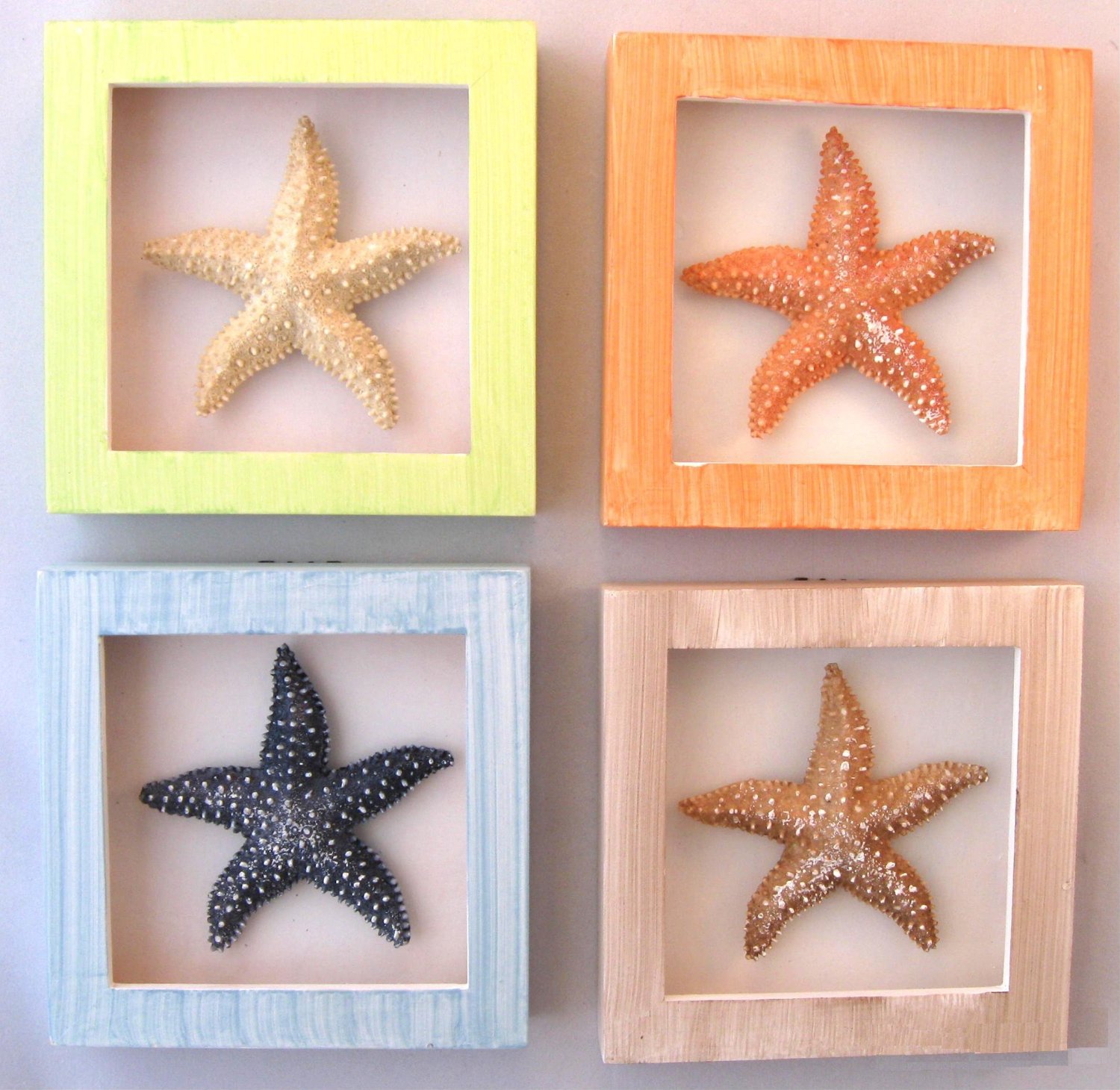 Shadow boxes with seashells or organic treasures can be a perfect addition to your coastal themed summer room ideas. You can find a variety of shadow boxes in stores. If a DIY project excites you, create a shadow box on your own. Choose seashells of different shapes and glue them on a white backdrop in a shadow box. You can use one seashell per box or multiple seashells based on your preference. Make two to four shadow boxes to use them for decoration. Coloring the seashells is another option to highlight their shapes too. These beach-themed shadow boxes can be placed on a wall inside your bedroom or at any place you like. You can choose shadow boxes with open in the front style or with a glass enclosure. Add some themed home decor in your beach room with these beach shadow boxes.
15. Colorful bedroom home decor for summer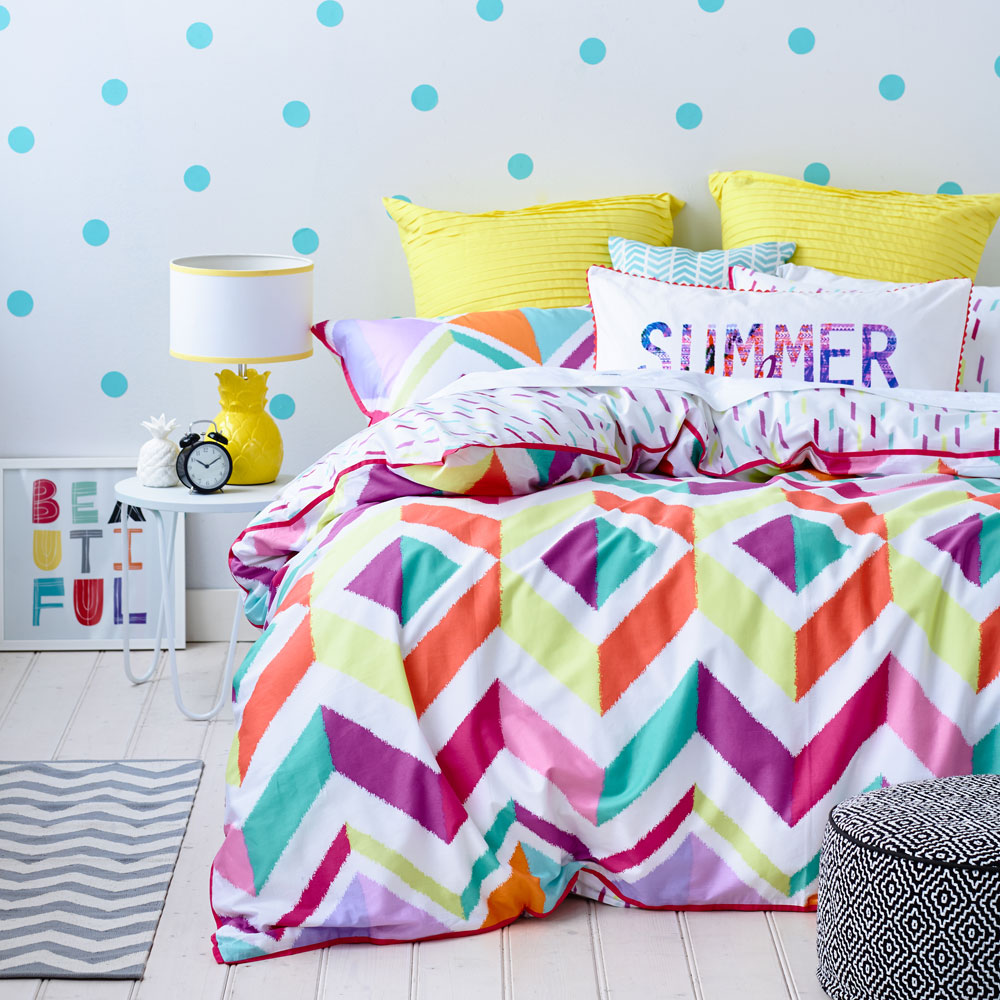 If you don't want to change the look of your living space or kitchen this summer, then target your cozy bedroom to give it a new and refreshing summer make over. Decorating your bedroom in summer is easier than you think. Choose some vibrant colored sheets and bedding sets. Match the theme with some white lamps, warm lights and bold decors. If you want a pop of color, add some accent rugs, a decorative seashell centerpiece or a mantle wall decoration on your bedroom wall. You can also choose to give your bedroom wall a new look by adding some accent paints to match your summer theme. Choose some white furniture to make your bedroom look bright and beautiful.
16. Sea-inspired wind chimes for summer room ideas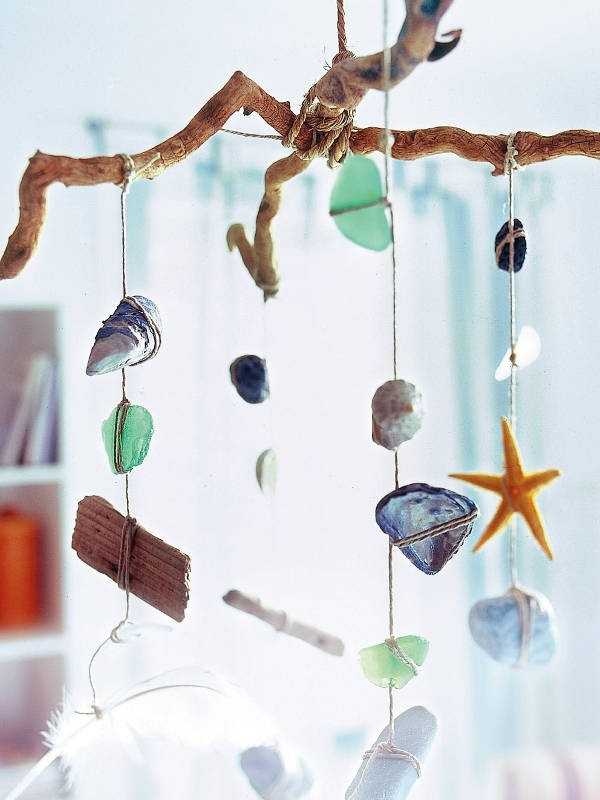 Summer room ideas are all about creating a cozy and relaxing space. Create a welcoming space in your patio or deck this summer and make your home an inviting setting for summer grilling parties. Add some accent home decor and sea-inspired wind chimes to complete your summer home design theme. You can choose some of those cool hued summer wind chimes with seashells and driftwood or create a wind chime by choosing some faux glass beads, decorative gem stones and colorful shells. Be creative and add some nautical charms or coastal inspired lanterns to make your living space look stunning and appealing. Hang this chime in the patio.
17. Vibrant living room summer decor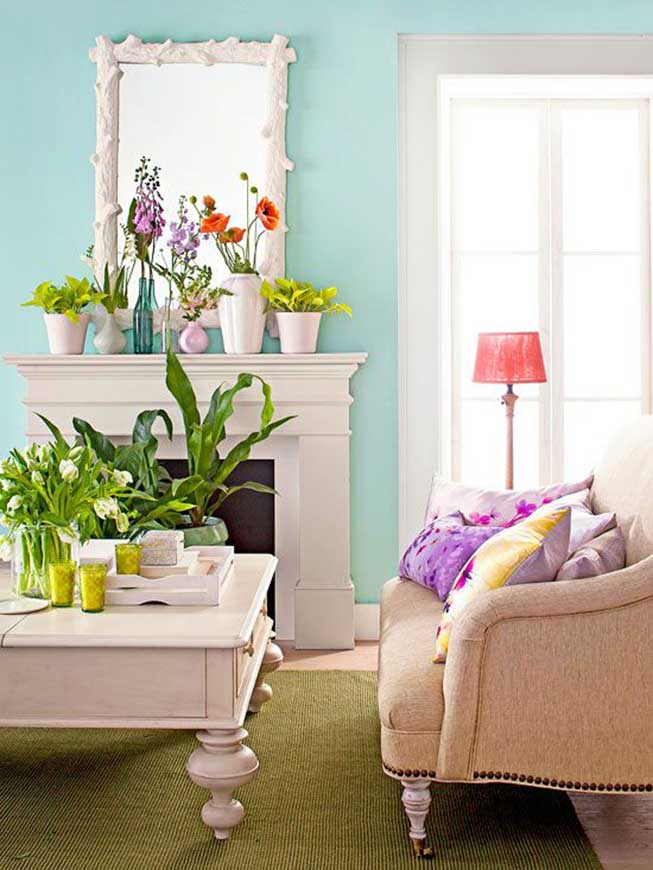 A colorful living room not only adds a cool vibe to your home, but also it makes your interiors feel more inviting. When you have a summer theme in mind, you should choose a good color scheme for your living room update. Generate a bold statement by combining some neutral decors and furniture with bold colored walls. You can choose any color of your choice and match it with some classic home décor and furniture. Don't make your interiors look like a palette of rainbow. Instead choose a single hue and create the theme with various shades of it. Add some prints and solids to complete your theme. For a vibrant summer look, classic green, yellow and orange shades are highly recommended.
18. Beach cottage summer room decor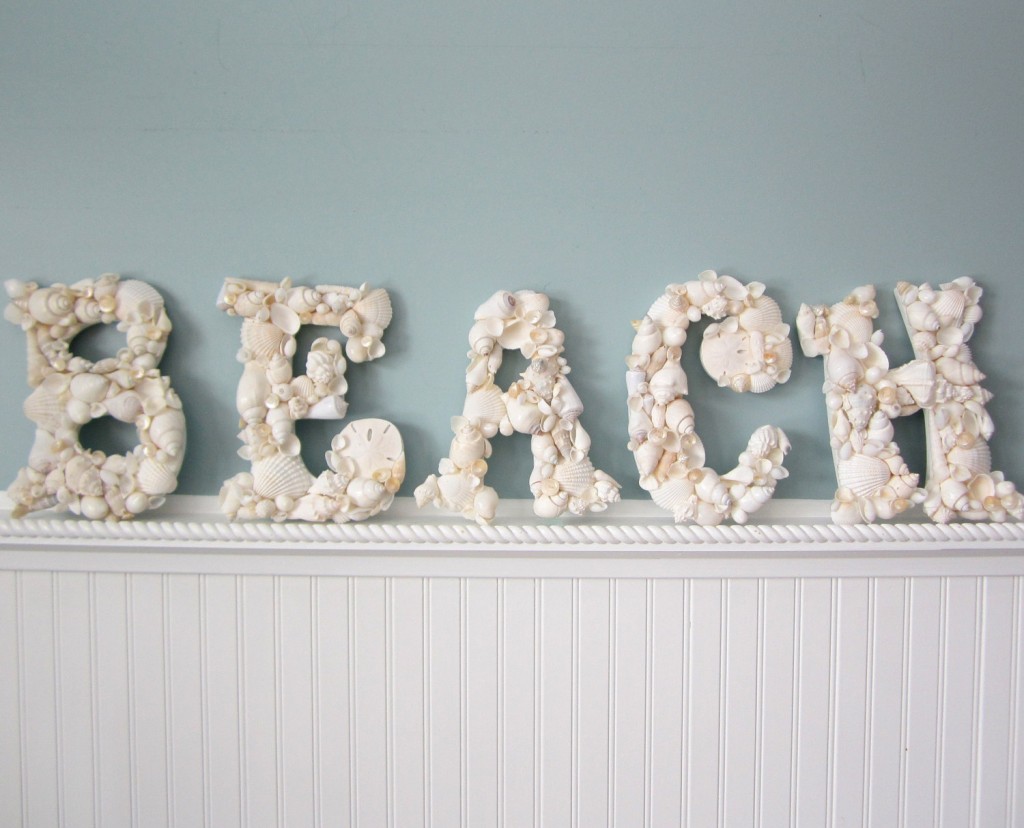 Remember those cute coastal themed cottage décors at some of those beach front vacation homes. These seashell decors are a perfect choice for your summer room makeover. These stunning pieces are beautifully handcrafted featuring some of the best organic treasures. Add some elegance and beauty to your home interiors with these beach-inspired summer decorating ideas. You can use these seashell photo frames or centerpieces when you choose a coastal summer room décor theme for your home. Make your home a relaxing haven and add some cool decorations this summer. Choose any of these themed décor to complete your summer room decor.
19. Seashell wall summer room decor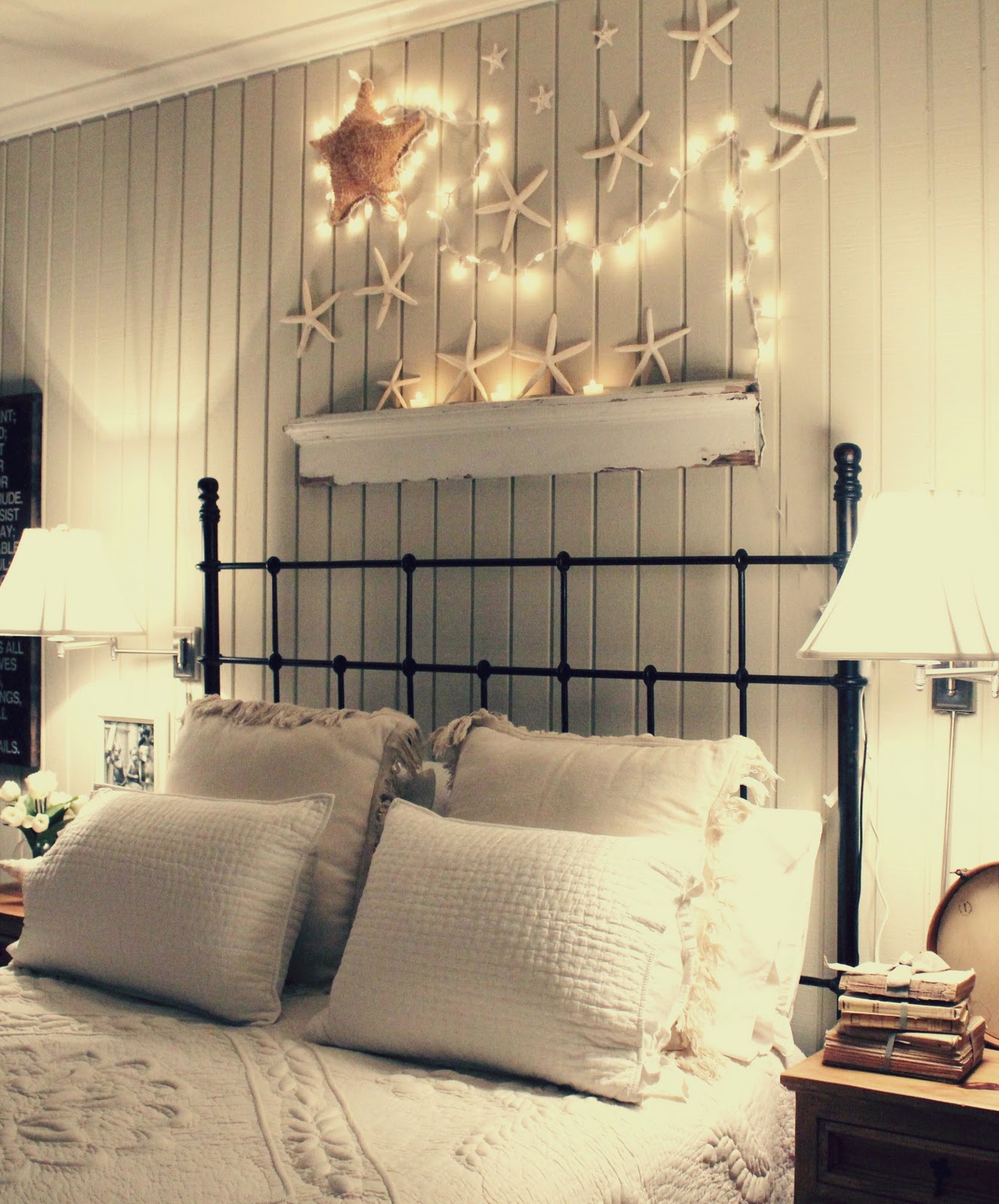 Make your home look summer themed with this stunning seashell wall décor. Use it in your bedroom or place it at a corner niche to highlight the wall. Choose from a variety of seashell wall decors sold at local stores. This seashell wall mount décor adds a cool vibe to your interior space. If you are interested in taking up a fun DIY project, enjoy making this seashell wall décor today. Choose star shaped seashells or any seashell of your choice, add some lights and your wall décor is ready. Hang these seashells arbitrarily on the wall and add a nautical charm to complete the coastal theme. Your bedroom wall or living room space will be instantly brightened up with this cool seashell summer design wall décor.
20. Colorful DIY glitter vase decoration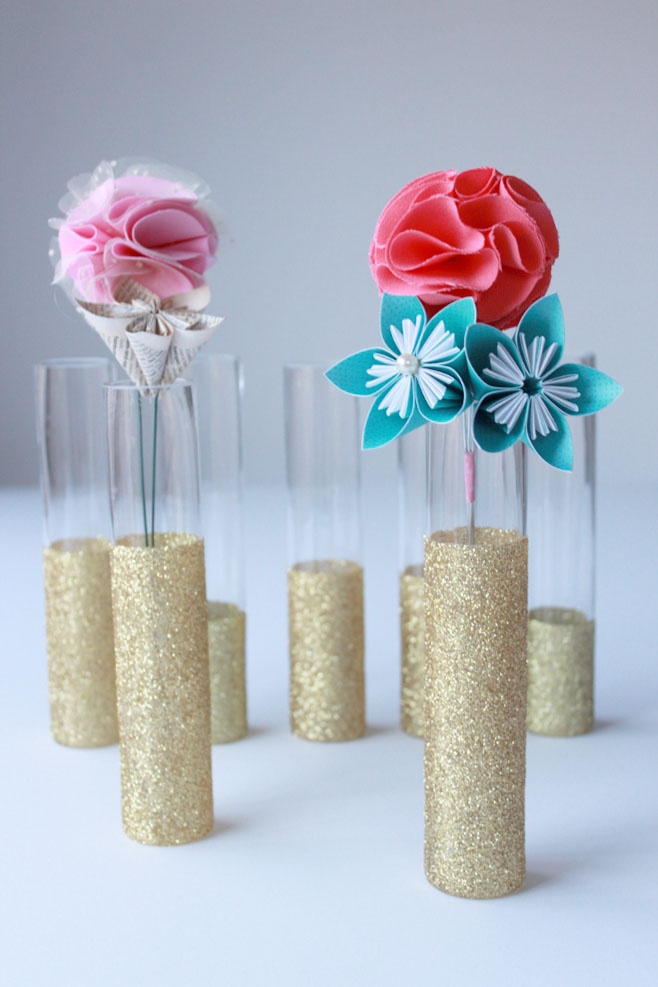 For a floral indoor summer decoration, you don't have to spend a lot in buying the vases. Use some clear glass vases and glue some glitters on them. These shiny vases can be used for your summer home decoration. You can add fresh flowers to these vases or make some paper flowers from cardboard papers and felt fabric. Create the stem with green colored wire to give it a natural look. Twist the flower stems and add them to these hand-crafted vases. Keep these on your table, side tables, and consoles or over the fireplace mantel. These beautiful glitter vases make a perfect party decoration too. For a themed summer party, you can use these cute little glitter vases with handmade paper flowers as a part of your party decoration.
21. Nautical themed mantel summer room ideas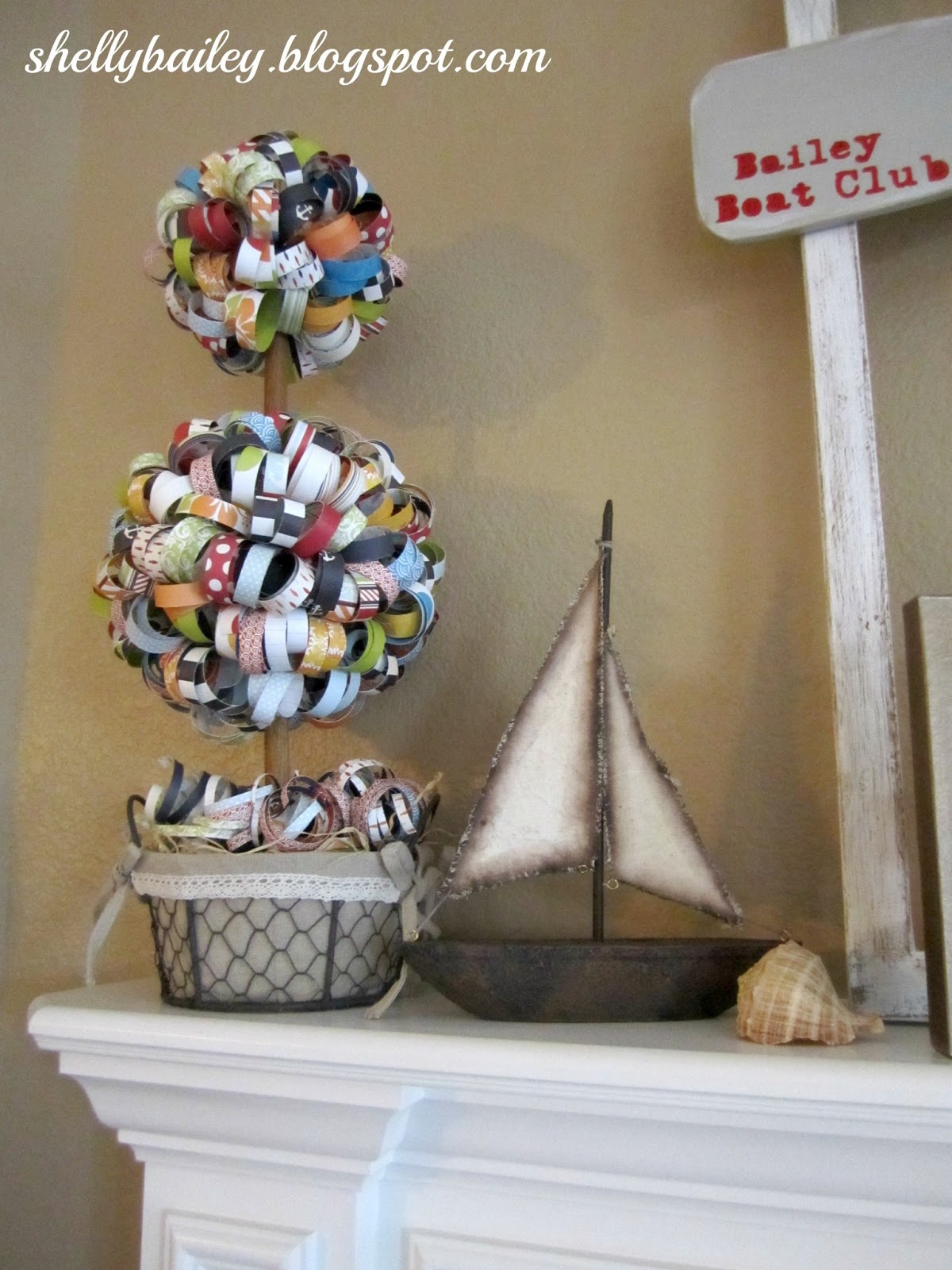 Nautical theme summer house ideas perfectly match with the coastal decoration for a summer look in your home. Whether you choose a big nautical charm or a rustic looking boat, your nautical themed mantel summer decor will give a refreshing look to your living room. Use paper topiary made from colorful rolled papers on the mantle. This DIY project is a perfect choice for your kids' craft time. Adding a sailboat to the mantle is a good option too. You can choose any size as per your choice to complete your nautical themed mantel decoration. A few seashells, candle holders, lanterns and some coastal themed showpieces are great décor choices too. Add a backdrop fence or a sailboat paddle to highlight your nautical theme.
22. Patio arrangements summer house ideas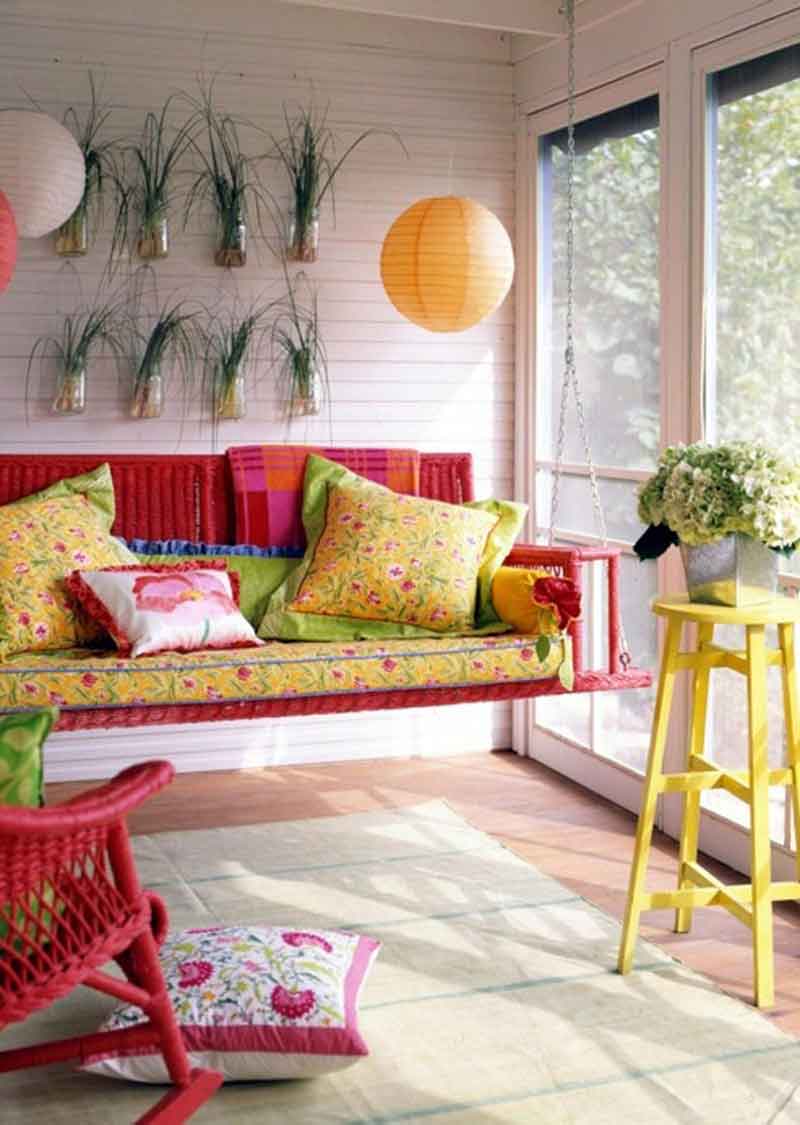 Summer time cannot be enjoyed in a better way without some fun in the outdoors. Whether you want to host a party by the poolside or just want to relax with your family at the patio in a cozy evening, giving your patio a nice and welcoming touch is highly recommended. Start with the furniture selection first. Instead of choosing some neutral furniture, go for the bold ones. Add a patio swing with cushion, some side chairs and some relaxing rockers. Adding some soft colored lanterns, fresh planters and accent rugs will brighten up the area. Don't go for bulky patio furniture. Instead choose some lightweight and foldable furniture. In this way, you can easily manage maintaining your patio. This summer patio arrangement is a cool way to give your outdoors a refreshing look.
More home décor ideas for summer on the next page…