32. Beach inspired breakfast room summer house ideas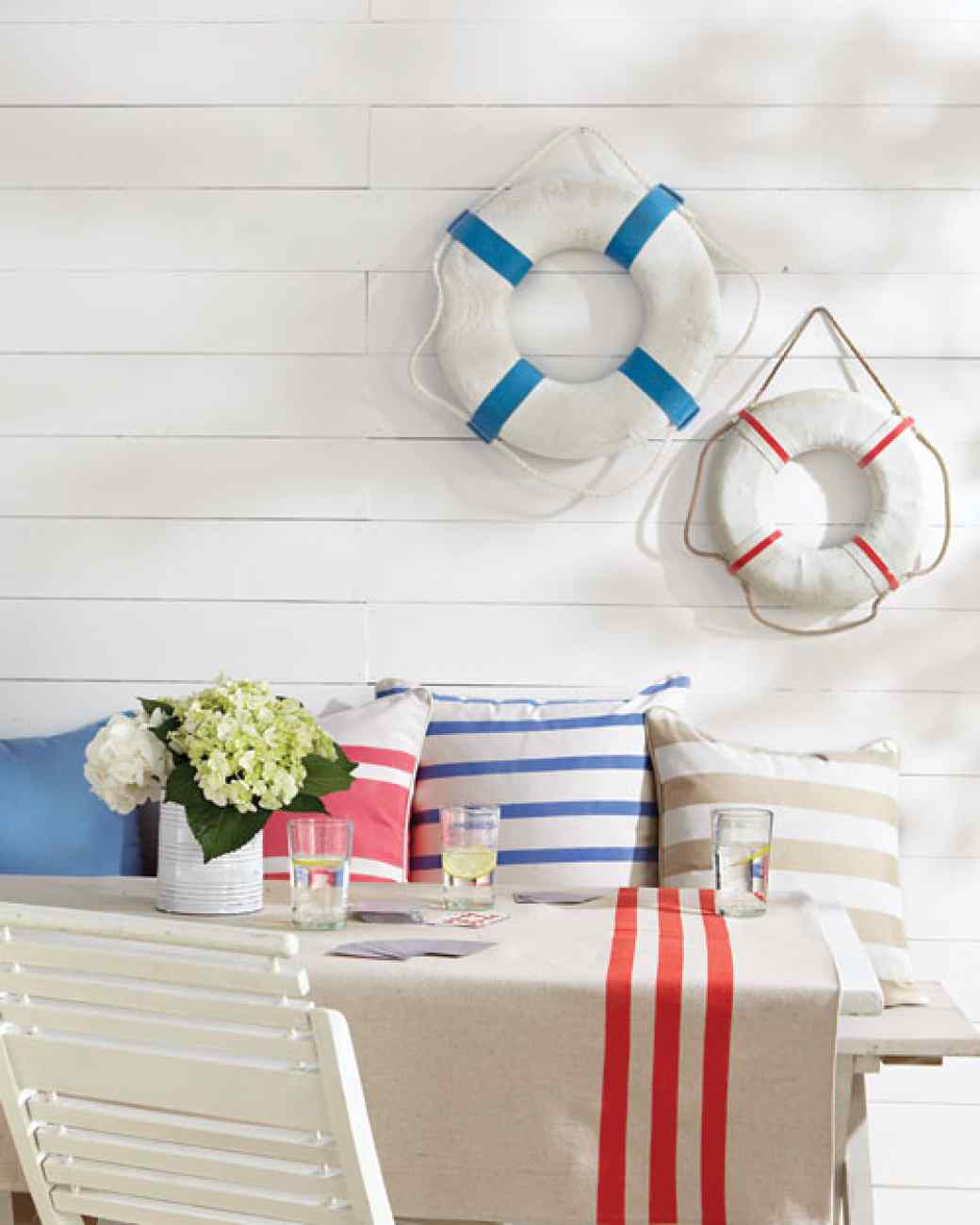 Give your breakfast room a makeover this summer too. You have close to endless themes to choose from. Select a nautical or coastal theme to give your breakfast area a new and vibrant look. Paint the walls white and add some coastal inspired decorations. Hang some life preserver tubes. You can add some personalized life preservers too. Complete the nautical theme with some red and blue striped cushions or pillows. For the breakfast table, you can choose a themed table cover and some dining chair cushions too.
33. Bright summer outdoor lights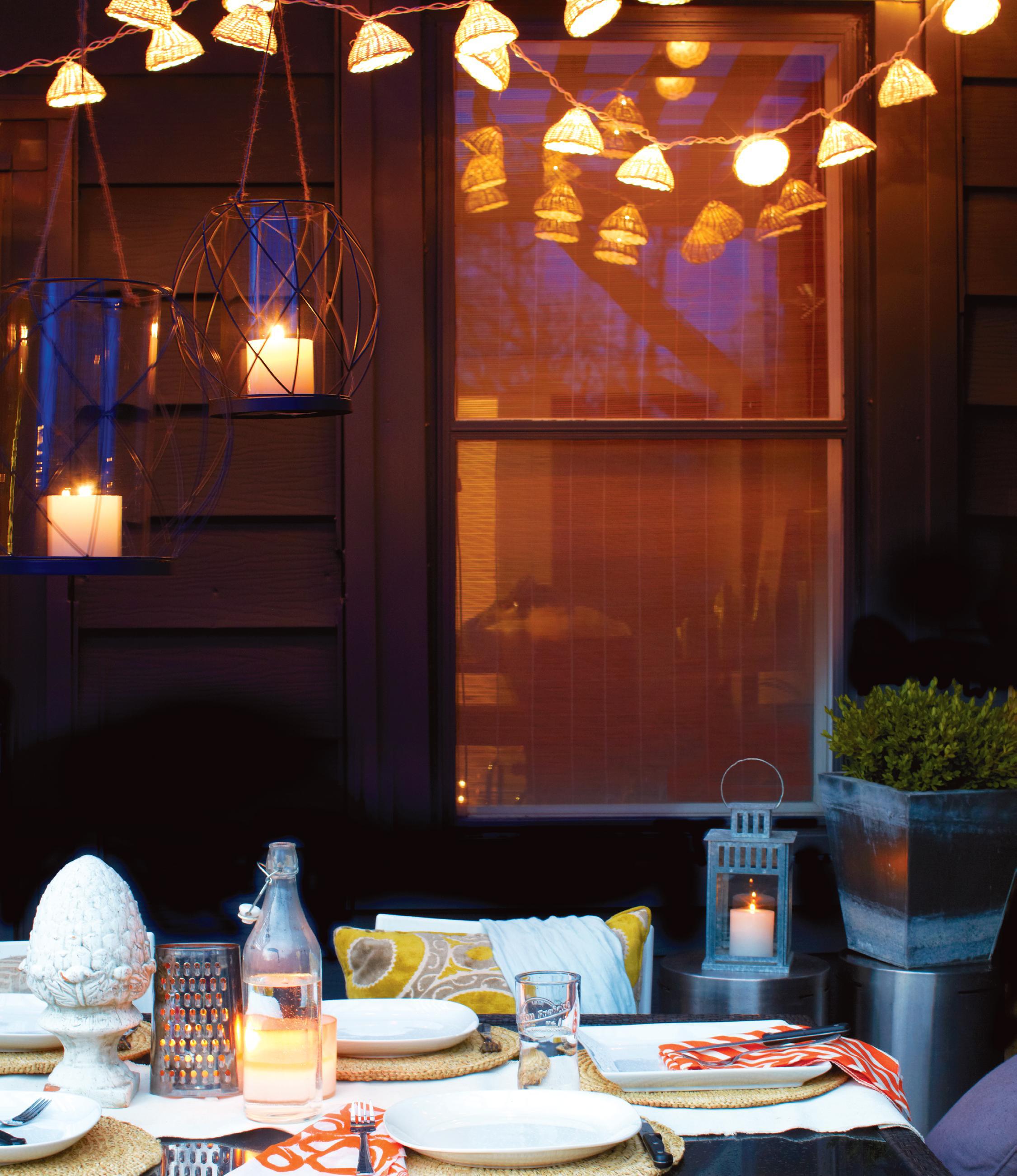 Choose some different outdoor lighting for your patio this summer. Using solar lights is a good idea as well. You can place some solar powered votives or some solar strings of light to decorate your outdoor space. These lights transform the votive holders into gleaming lanterns once the sun sets. The solar string lights also give enough light to brighten your outdoor space. Whether you have used them for your party setting or created a relaxing patio setting for your family, these lights are perfect choices of bright summer outdoor lights.
34. Rustic driftwood coastal sign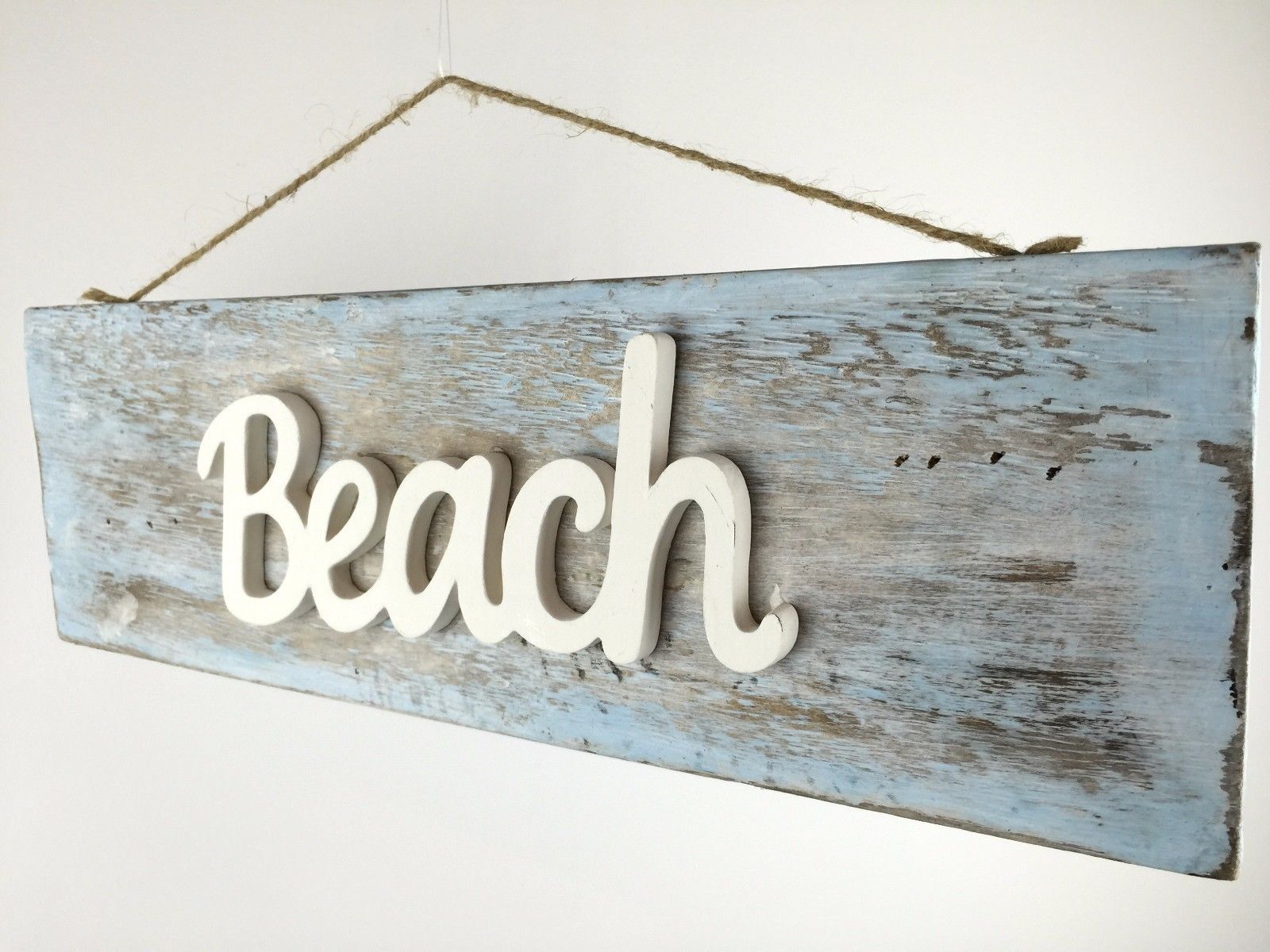 Driftwood showpieces are perfect for a coastal theme. Add some driftwood handcrafted items or rustic looking beach sign to your bedroom wall or beach-inspired living room. This rustic looking driftwood beach sign is an ideal choice too. The unique rustic backdrop with bold white letters gives a natural and eye-catchy look to this sign. These handcrafted natural items make a perfect home décor for summer. Complete with theme with some seashell decorative showpieces and nautical charms. You can use these over your fireplace mantel, bedroom wall and even in your other rooms where you want to create a beach themed cottage look.
35. Seashell vase centerpiece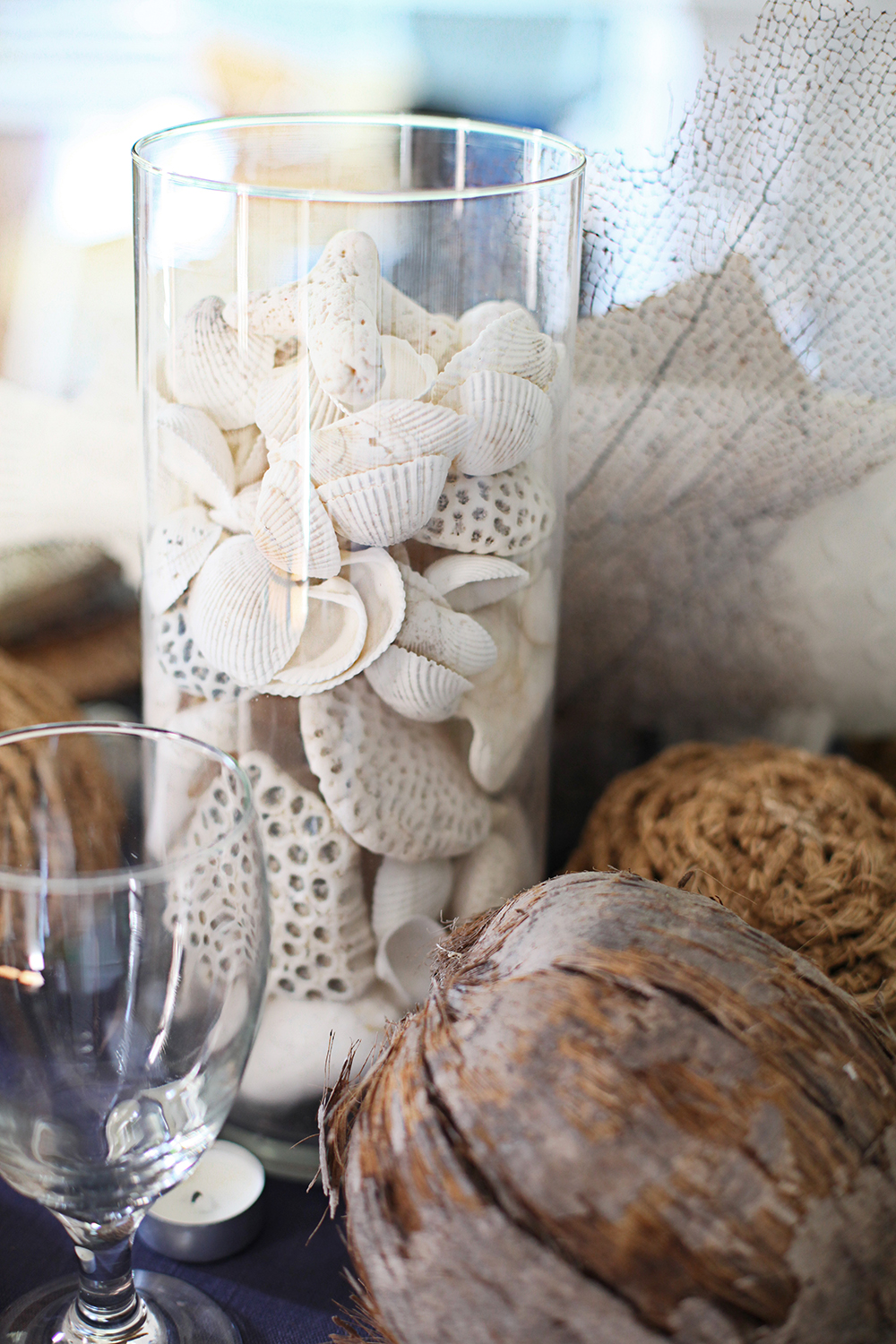 Undersea treasures are a perfect summer décor choice for your home. Instead of choosing a floral vase or any other centerpiece, create a seashell centerpiece on your own. Choose seashells of various shapes, sizes, and colors. Place them in a tall vase filled with sand at the base. You can also color a few of the seashells to highlight their shape and natural designs. This will also add a pop of color to the seashell vase centerpiece. This beautiful decorative vase can be used as a dining table centerpiece, beach-themed décor for mantel decoration and with some candle holders too.
36. Rainbow effect with paper dahlias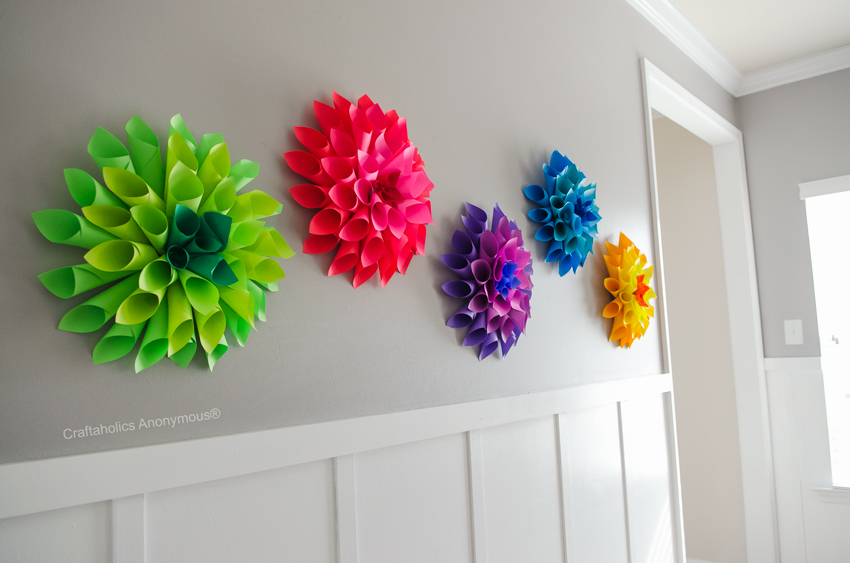 If you are looking forward to colorize your walls to give a spring-summer look, then create the rainbow effect with some handmade paper dahlias. This paper flower DIY project is a perfect craft project for all ages. Choose some vibrant colored Astrobright papers for this project. You can also choose colored papers of various tones for making a single flower. Cut out squares from the colored paper and make cones out of each. Arrange the cones around a disc and glue them. Your paper dahlia flower is ready. Stick these paper dahlias on a neutral colored wall in your home. These handmade flowers make a perfect Easter and summer decoration too.
37. Bright and Sunny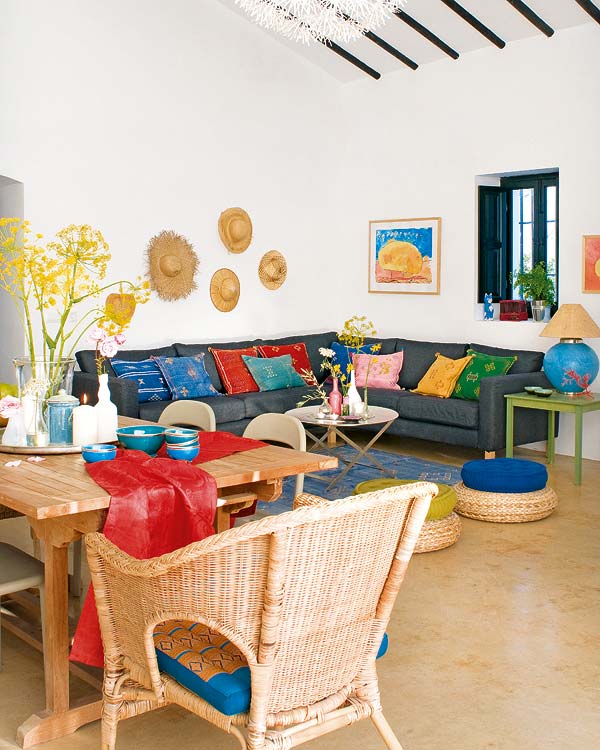 Give you attic or basement room a complete makeover this summer. Make it look bright and sunny with some smart furniture choices, colorful accent pillows, rugs and floral decorations. Summer is all about outdoor fun and sun. Make your room ready for summer with some summer inspired decorations. Hang some straw hats, beach art and decorate the center table with a bright yellow flower vase. If choosing a bright yellow vase, add some light colored flowers for a perfect match. Colorful accent rugs, floral decorative pillows and fresh plants in some pots can be other good décor choices to add in this summer sunshine room.
38. Rustic sea mantel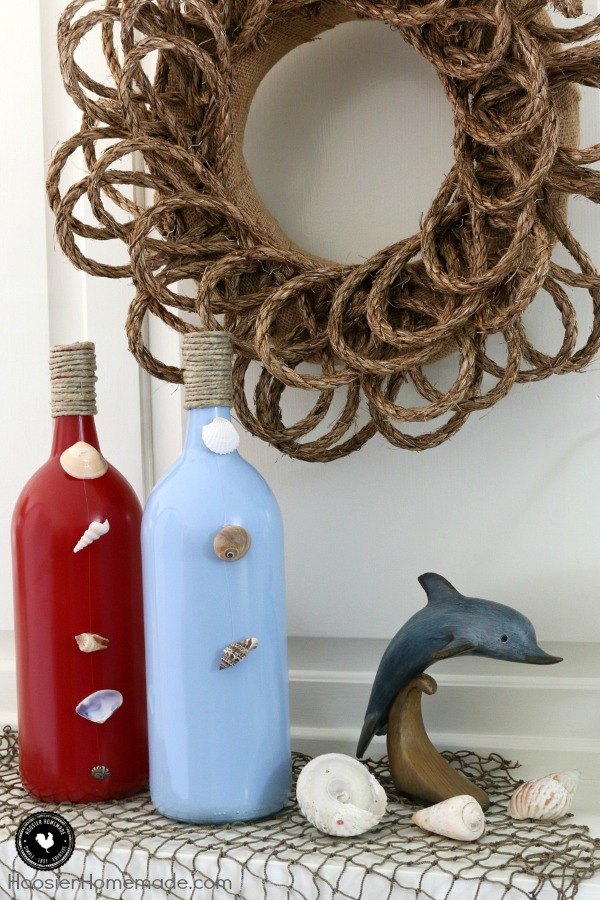 Rustic fishnets, driftwood and ropes, and seashells remind us of a serene and laidback beach setting. Bring a little beach setting inside your home with this easy-to-make DIY project. Decorate the mantels around your house with some beach-inspired decoration. This can be a perfect DIY project for a lazy afternoon. Spray paint some old wine bottles with red and nautical blue, and wrap some twines around the top to finish. Secure the twine with hot glue. You can also add some small shells attached to a thin fishing line onto this bottle. Add a small dolphin showpiece and a twine wreath on the wall. Place all these items on a rustic looking fishing net on your mantel. Your sea-inspired mantel is ready.
39. Vibrant library setting with hand painted ottoman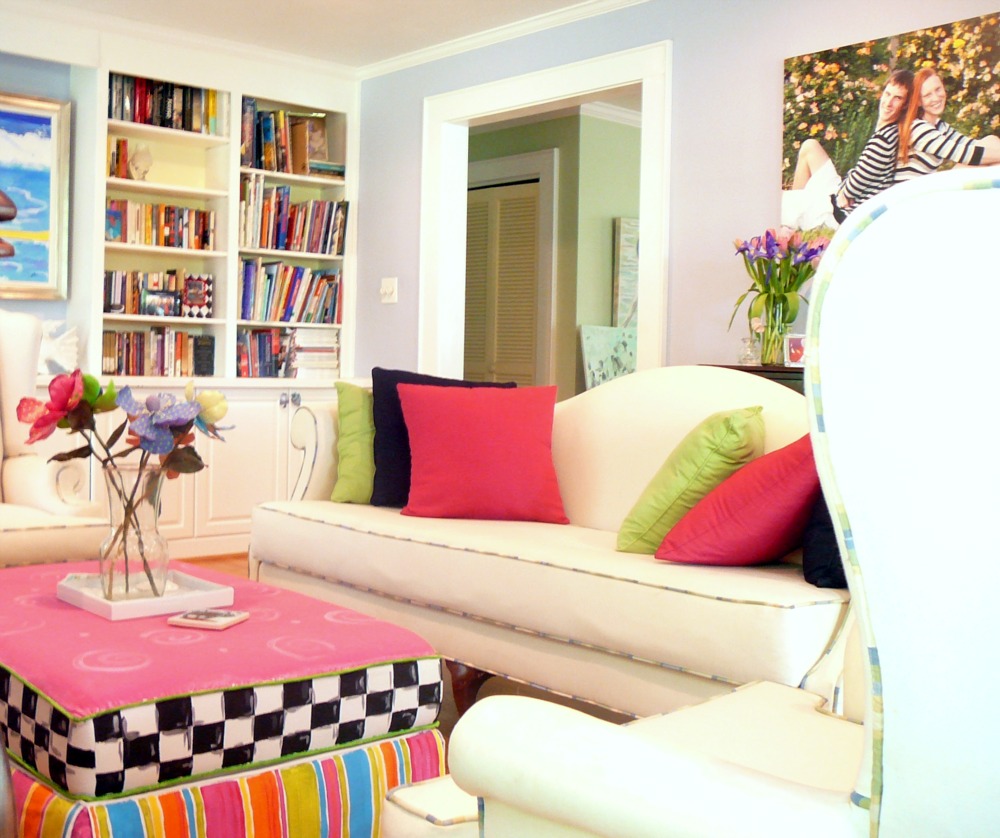 Add a bright color to your breakfast nook or corner library room with this hand painted ottoman. Pick an unusual and bold color for the ottoman. Paint the top of your ottoman with a vibrant pink or any color of your choice. Choose a classic print pattern to both the sides and the ends too. Adding whimsical elements to a neatly decorated area will brighten up the vibe. Make sure to choose mellow colored art and furniture to create a balanced look in the room. A perfect combination of bold décor, color and art combination makes the living room or library setting look refreshed and relaxing.
40. Floral hat wreath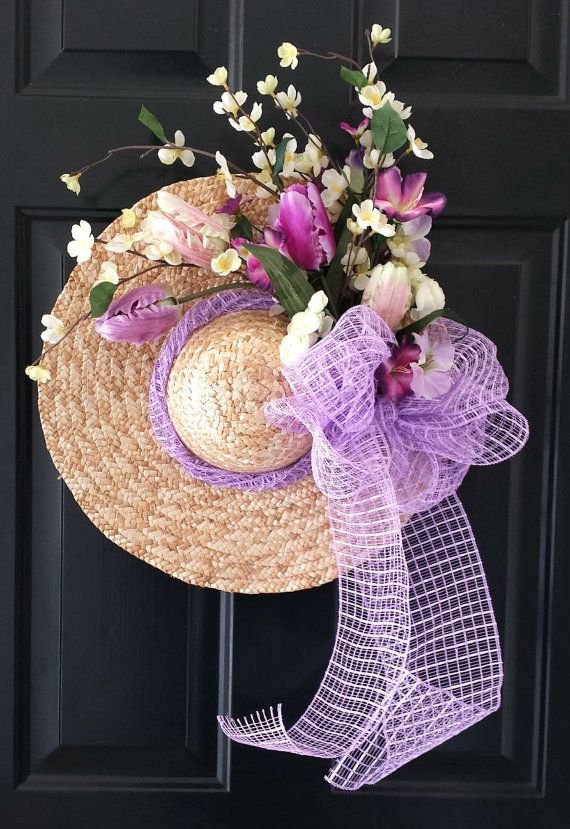 Create a door wreath for this summer with your old straw hat. This quick and easy DIY project will be a fun one to work with. You can finish making the wreath well under 15 minutes too. Choose a color of your choice and buy decorative ribbons of that color. Match it with fresh blooms or artificial flowers from a store. Tie the flower bunch with the ribbon and wrap it around the hat. Secure it by tying a bow in the end. Your hat door wreath is ready to use. Decorate your front door with this stunning looking floral wreath to add a cool summer look.
More summer home decorations on the next page…