33. Pine Arrangement in a Milk Jug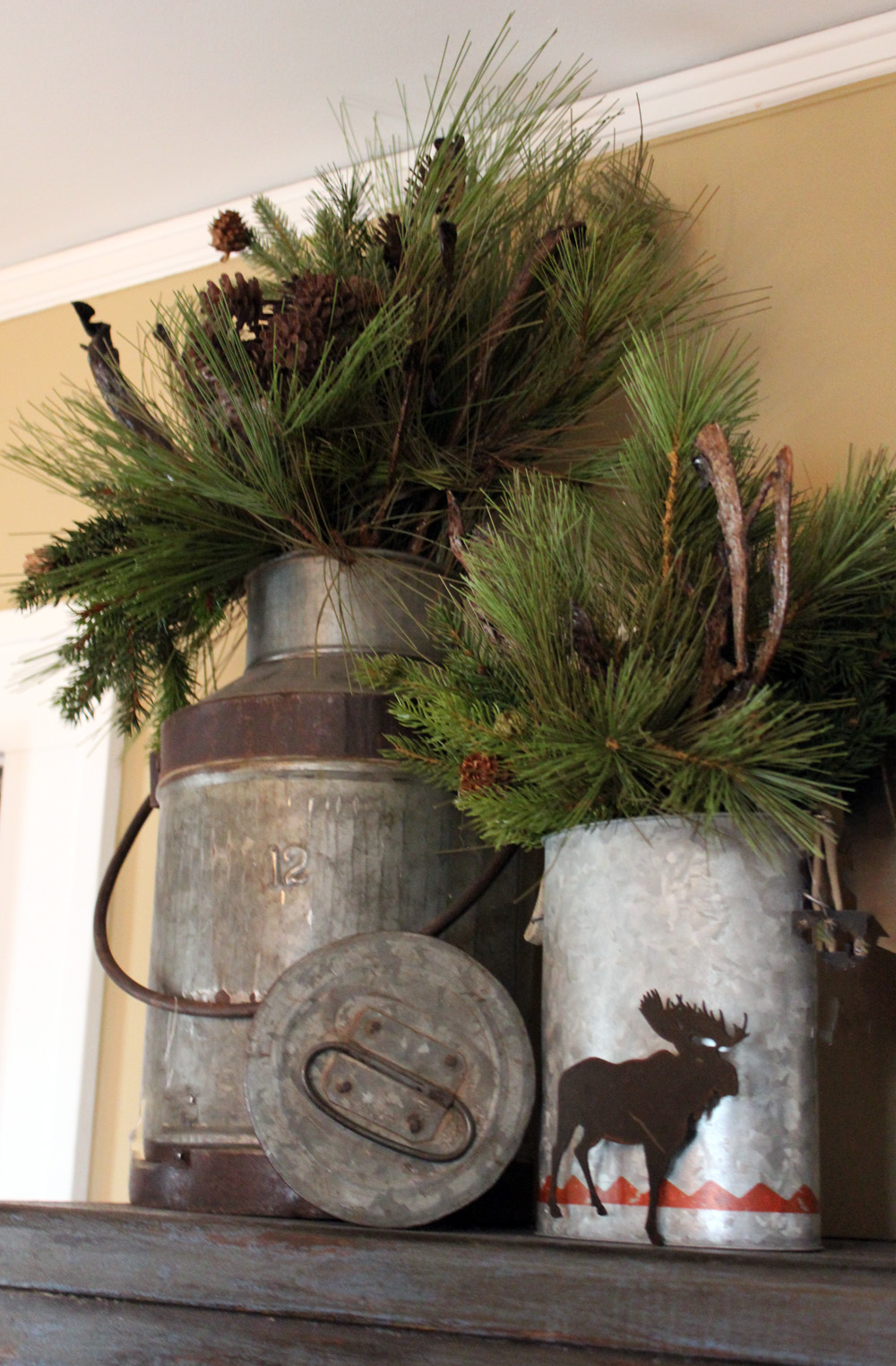 When you are looking for new Christmas indoor decorating ideas, pine and evergreen trees are often incorporated into the design in some way. This decoration idea utilizes old milk jugs that have been cleaned and shined as a vase to be the base for the pine arrangement seen in the gallery. The arrangement consists of soft pines, short pines, and a lot of pinecones that add a touch of holiday spirit to the decor idea. If you have a few milk jugs or canisters like these, you can create a lineup on the mantle of your fireplace.
34. A Lantern of Delight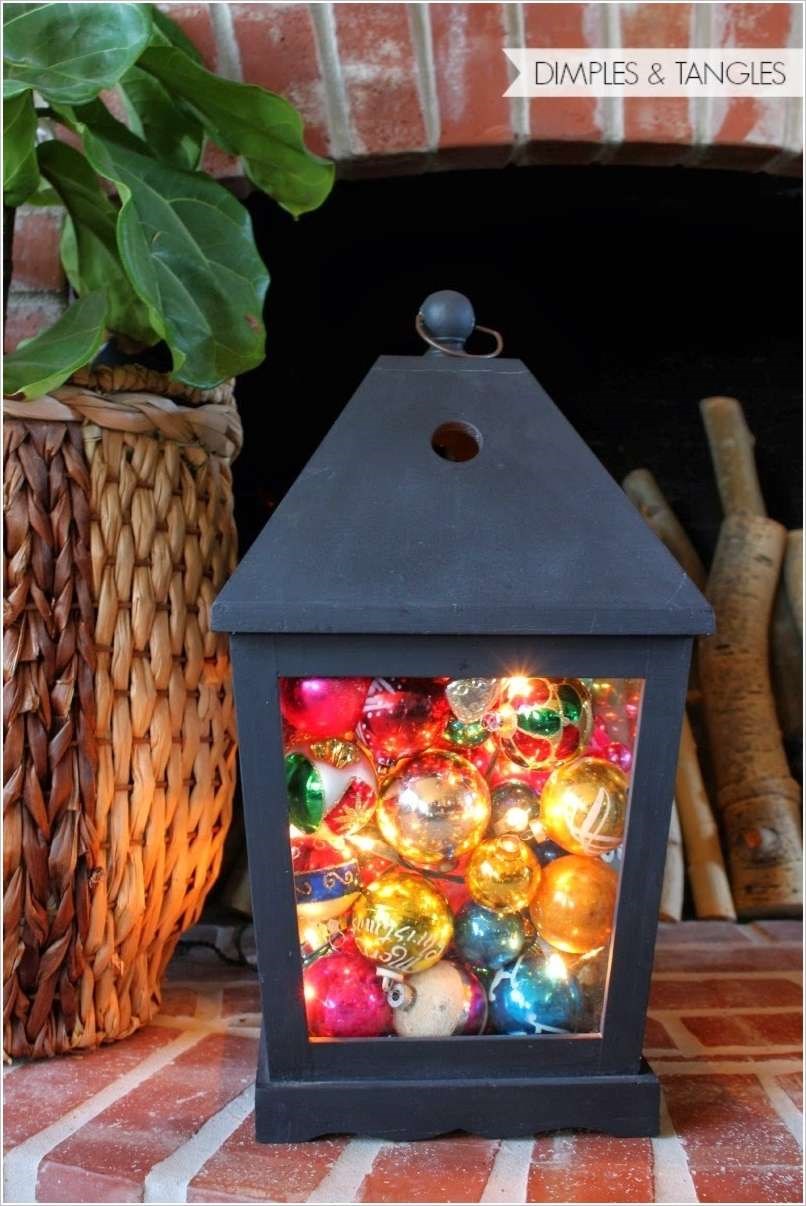 Porch lights and lanterns are often included in the Christmas decor that can be seen on the outside of your home, but this Christmas decoration is one that is designed to light up the inside of your home with Christmas cheer. This display begins with a simple lantern that typically holds a light or a candle inside. Instead of lighting your way in the dark, fill this lantern with Christmas balls and ornaments that will shine when the light from the lantern hits them. Gold, silver, blue, red, and green ornaments work best to create a shine that will wow your guests.
35. Three Dimensional Wooden Tree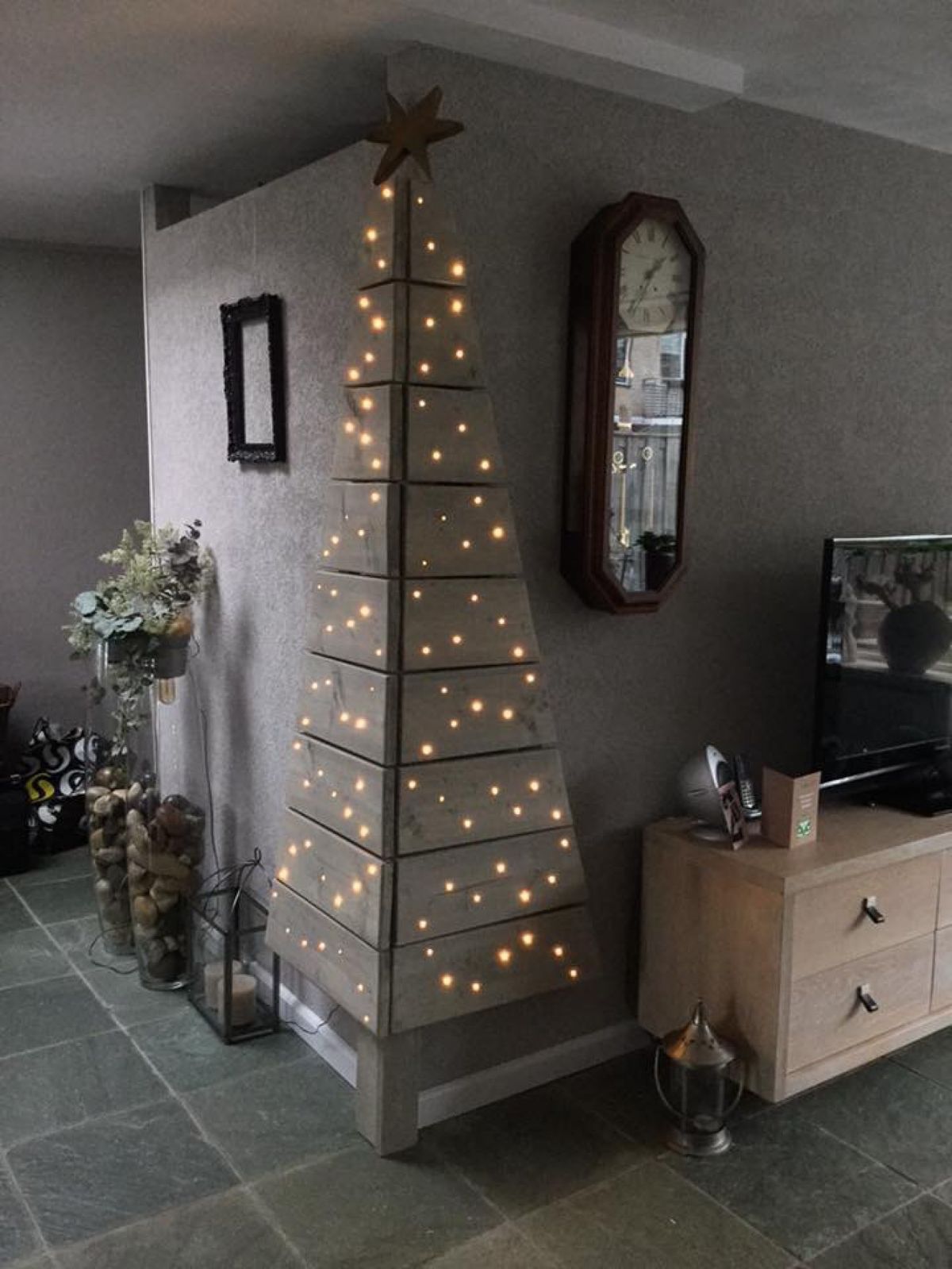 When the space for your Christmas indoor decorations is lacking, this three dimensional Christmas tree is the perfect way to create a place to put the presents that you purchased for your friends and family. This holiday decoration idea is made from pieces of wood that have been cut to an angle that is similar to that of a real evergreen tree, and then placed on the corner to give it a three dimensional look. There is a star on top of the display and a strand of white Christmas lights are draped across the tree as well.
36. Window Ornaments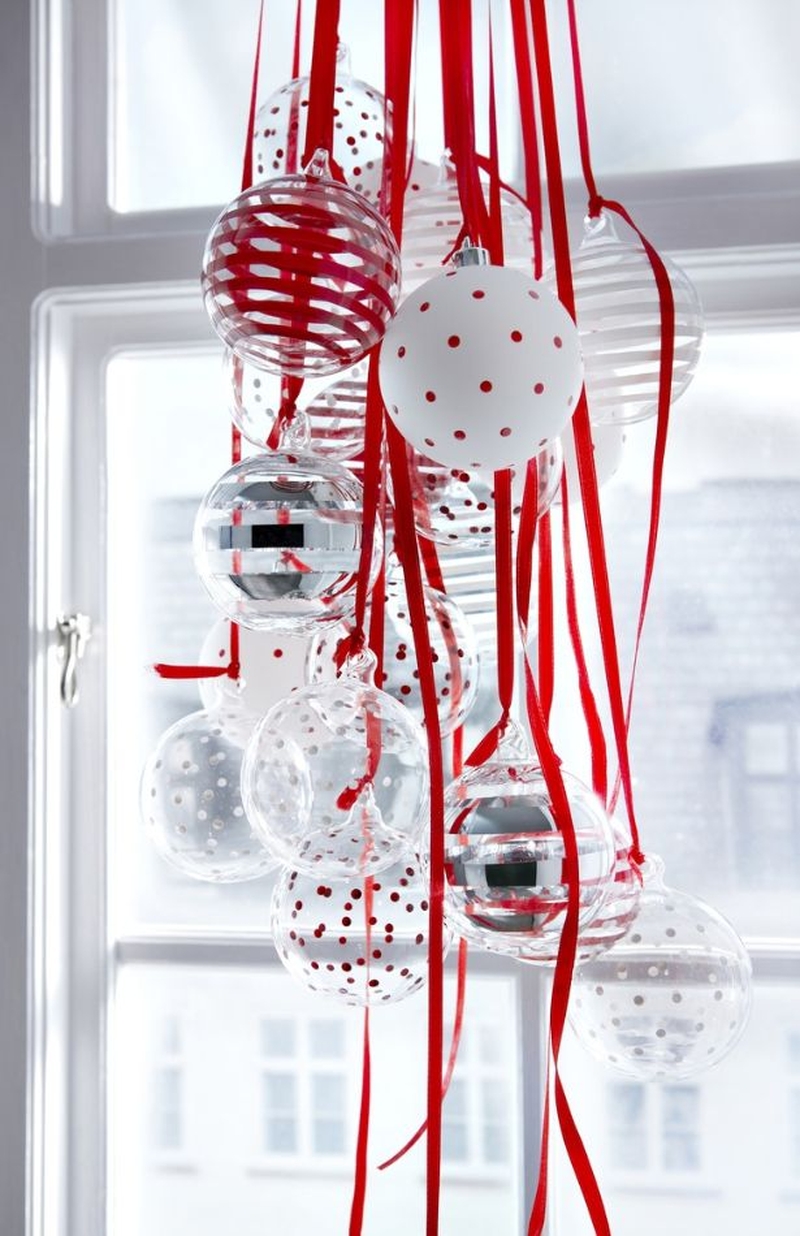 One of the indoor Christmas decoration ideas that is not often considered utilizes the windows in your home. When you decorate outside, the windows are often lined with Christmas lights, but inside decorations can involve so much more. Choose Christmas ornaments that match your living space, and then cut lengths of ribbon to dangle the balls from the top of the window. The ornaments in this gallery image are white, clear, silver, and red, which are the perfect colors for the Christmas season. Make sure to use ornaments with different designs so that you have a more unique display, and you can even curl the ribbons if you like.
37. Jingle Bells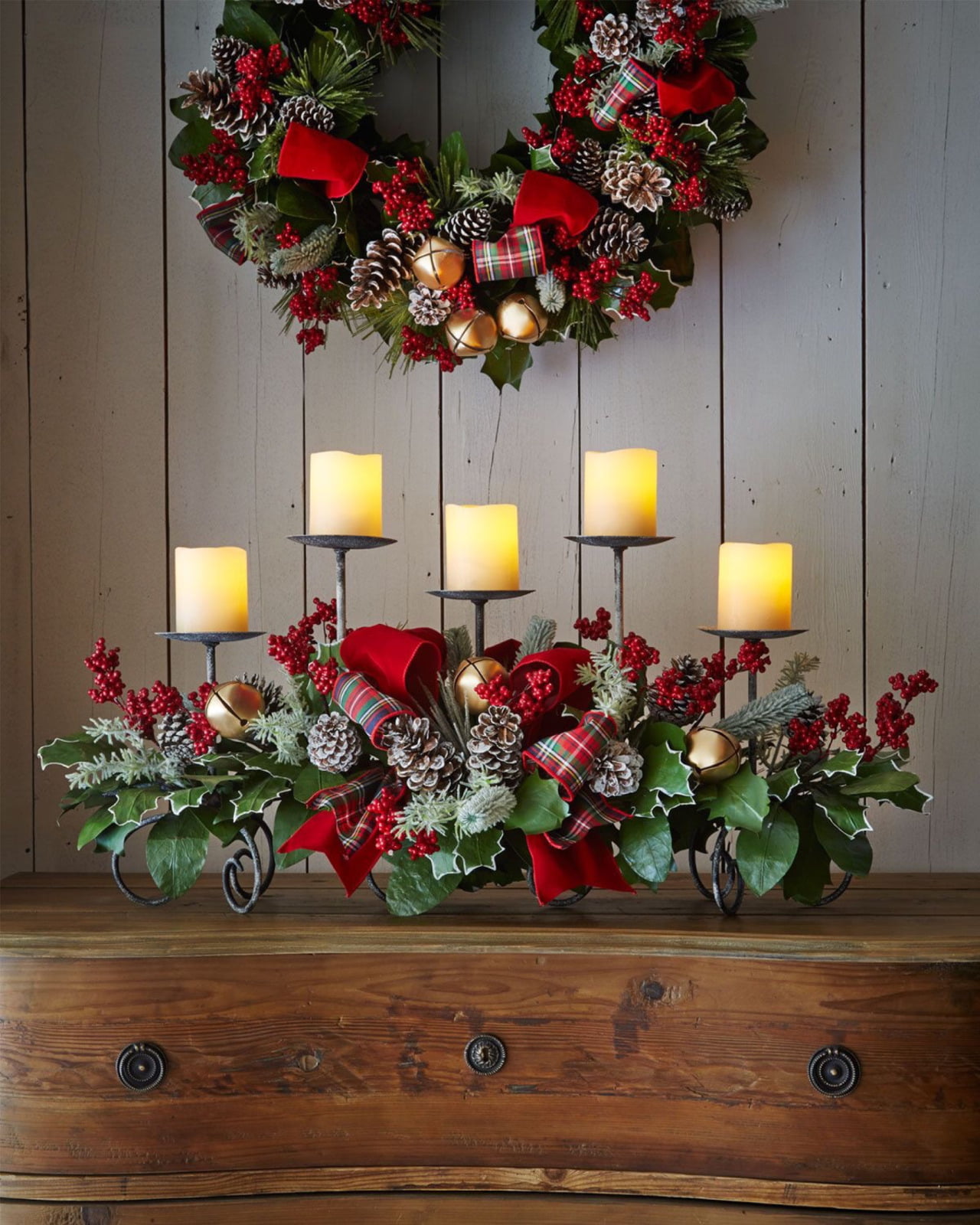 Wreathes and Holly have been a part of the Christmas season for decades, so when you are looking for a simple DIY Christmas project to decorate your home for the holidays, you can purchase a simple wreath and decorate it to your liking. Pinecones, berries, red ribbons, and bells make the perfect decoration for your home. Paint the tips of the pinecones white, and if you have a candelabra, you can use the same decor ideas to decorate it for Christmas as well. White candles look best on this Christmas decoration, especially if you plan to light the candles.
38. Candy Cane Forest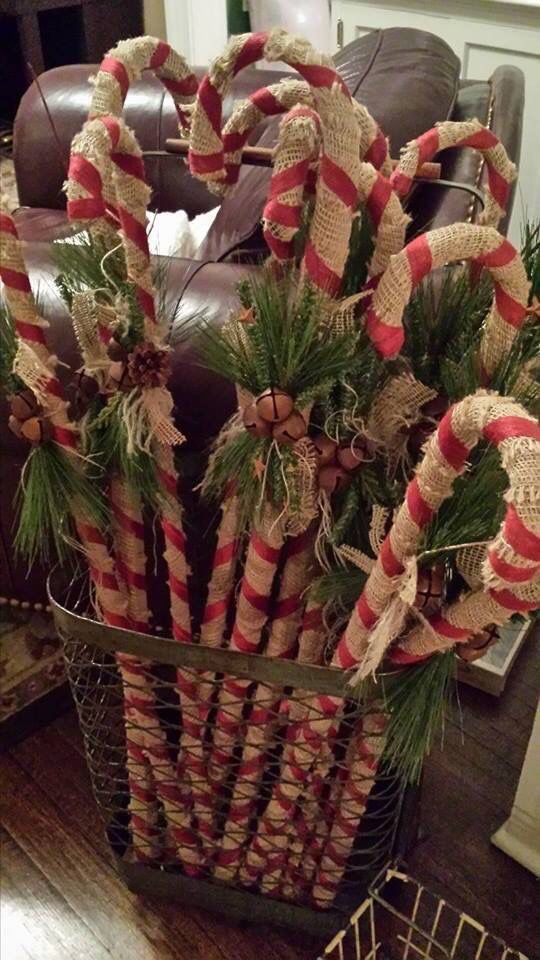 Another indoor Christmas decoration idea that you can easily create at home is this delightful idea. Start with a cane, you can use the plastic candy canes that you can find at a dollar store or craft store if you do not have any at home. Then, take lengths of cloth and wrap the candy cane to cover it completely. The burlap design used here looks amazing. Once the cane is covered, you need to create a red stripe with a red ribbon, so wrap it accordingly, and finish the design with some evergreen cuttings and a few bells of pinecones.
39. Wall of Holly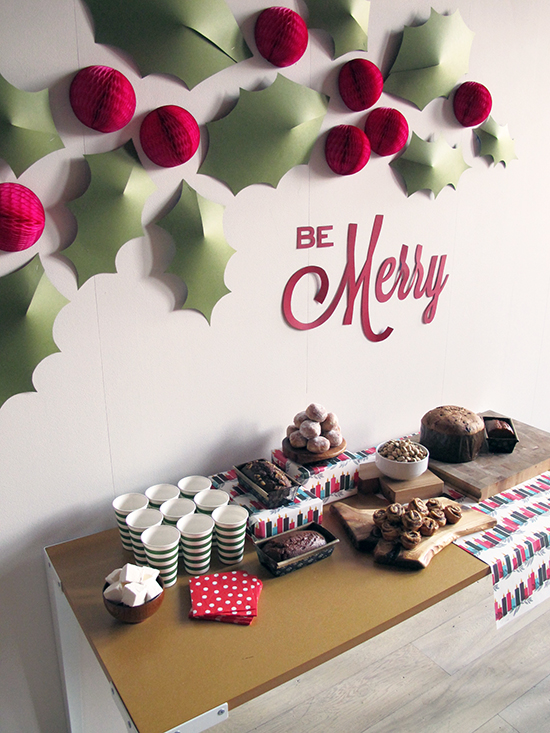 Indoor Christmas decoration ideas do not need to be extravagant. If you are having a few guests over for dinner during the holiday season, you can simply create a wall of holly that makes your home look more festive. Use bright red construction paper to create the berries, and make sure that they are positioned in grouped of three to look more realistic. Create pointed holly leaves as well, and if you like, you can display a cheerful holiday saying under the holly display.
40. Flannel Fun for the Holidays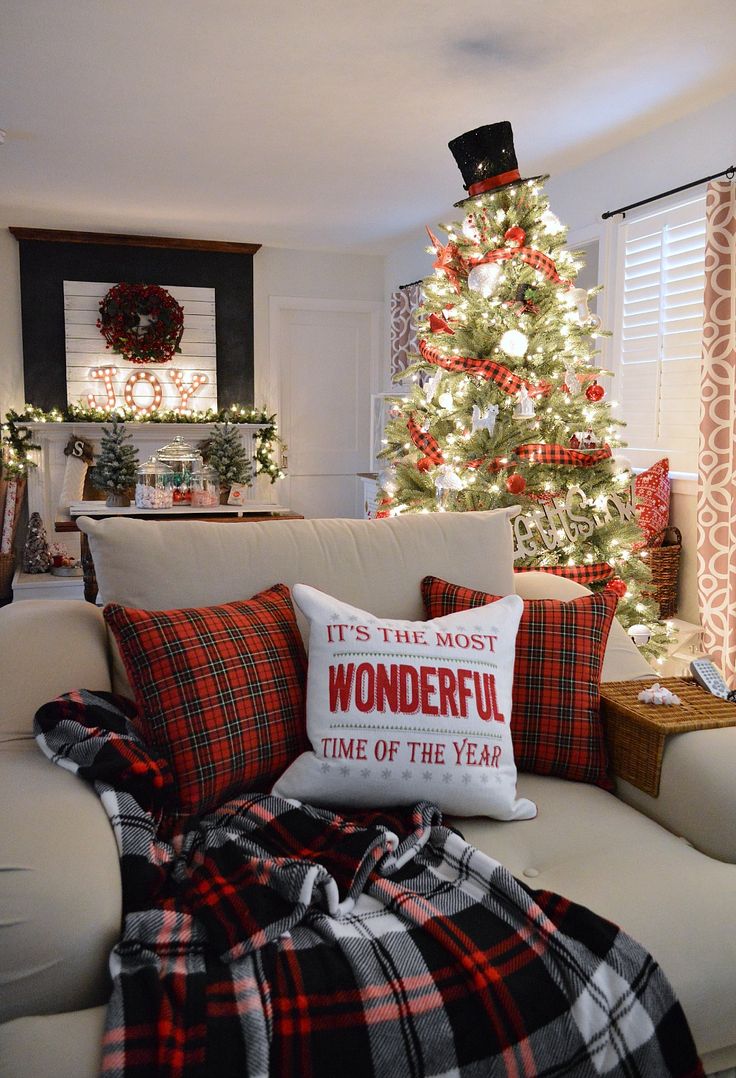 If you are looking for fun and exciting decor ideas to use as part of your indoor Christmas decoration ideas this year, it is best to start at the tree and branch out into your living space. This tree is littered with white lights and silver and gold ornaments that look amazing on the large evergreen tree. There is flannel ribbon wrapped around the tree, and the pillows that are positioned on the chair accent the Christmas decor perfectly. Instead of a star on the top of the tree, this one sports an elegant top hat.
41. Beautiful Decor Ideas for Your Kitchen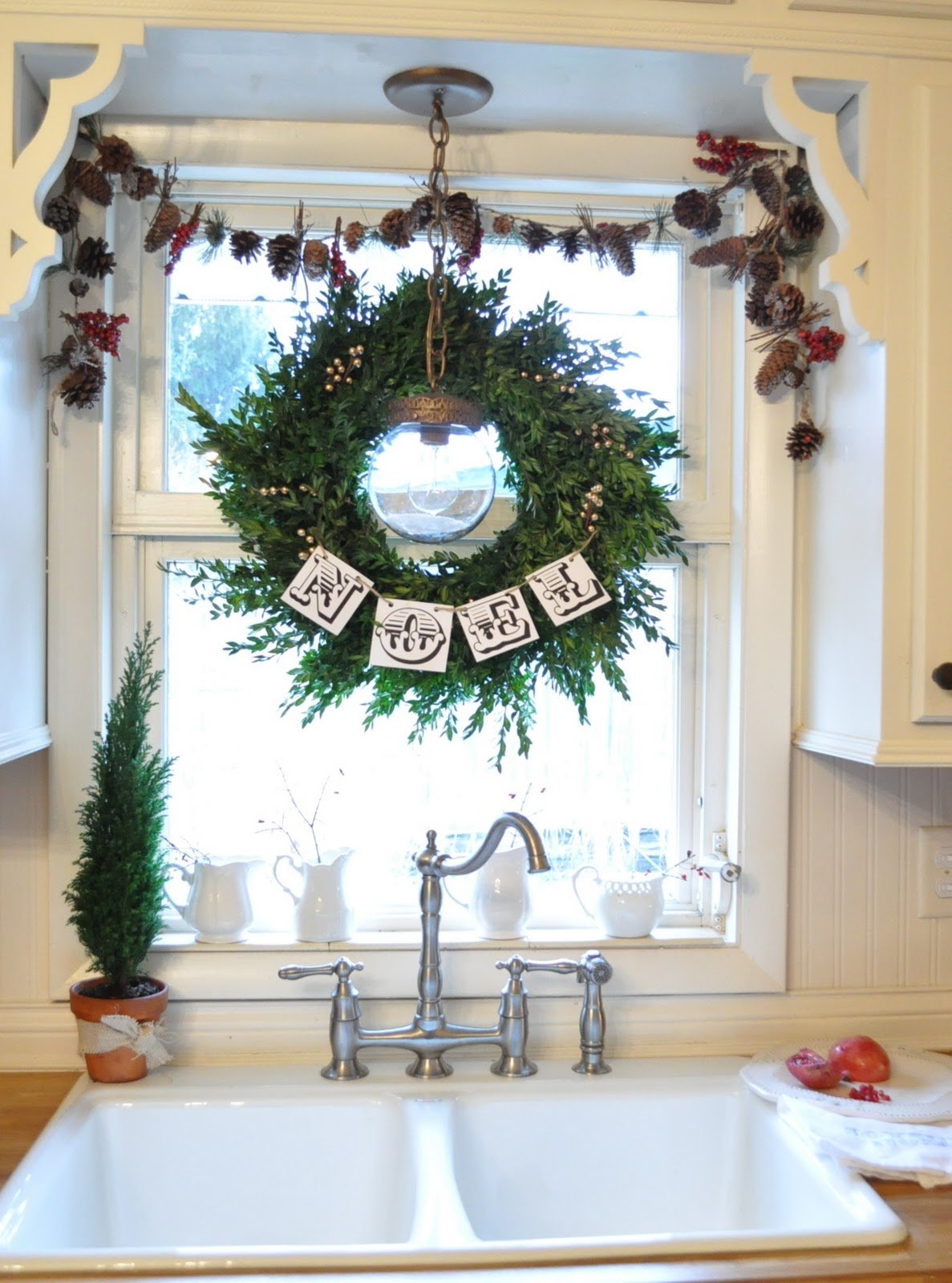 When you decorate your home for the holidays, the kitchen is often an area that is forgotten or overlooked. To bring a sense of the holiday season into this room, all you need to do is add some green aspects to the living space. Around the sink, a small planted evergreen tree will do the trick, and you can hang a wreath from the light fixture that is located above the sink. A simple wreath with a few small berries will do, but if you like a more extravagant option, add ribbons, pinecones, and other decorative aspects to the display. If there is a window above your sink, create a strand of pinecone garland to add to the design.
More indoor Christmas décor ideas on the next page…