Have you ever been faced with a wall of floor-to-ceiling kitchen cabinets and thought, there has to be a better way? Or maybe you have a funny-shaped nook in your kitchen that just won't fit a typical cabinet. Perhaps you're looking for a way to update your kitchen without having to invest a small fortune in small doors for your shelves. Whatever your problem is, these kitchen cabinet curtain ideas are the solution.
24 Charming Kitchen Cabinet Curtain Ideas that will Instantly Beautify your Kitchen

Kitchen cabinet curtains are an absolutely adorable way to add personality and charm to your kitchen. They also break up the texture of the room, providing an interesting focal point and a unique finish to otherwise similar elements. These kitchen cabinet curtain ideas are like finding the perfect throw pillows for your couch. They're affordable, stylish, and look like they were meant to be there all along!
Whether your style is traditional, farmhouse, shabby chic, or modern, you can find inspiration among these kitchen cabinet curtain ideas for your home. To bring this idea home, just select a fabric, curtain rod and hangers that go with your decor. Make sure the fabric is hemmed to the right length and remove any cabinets and hinges where you plan to hang the curtain. With a trip to the craft store and some simple tools to install your curtain rods, you can get your very own kitchen cabinet curtains in one afternoon!
2. Modern Black-and-White Quatrefoil Curtains on Brass Rod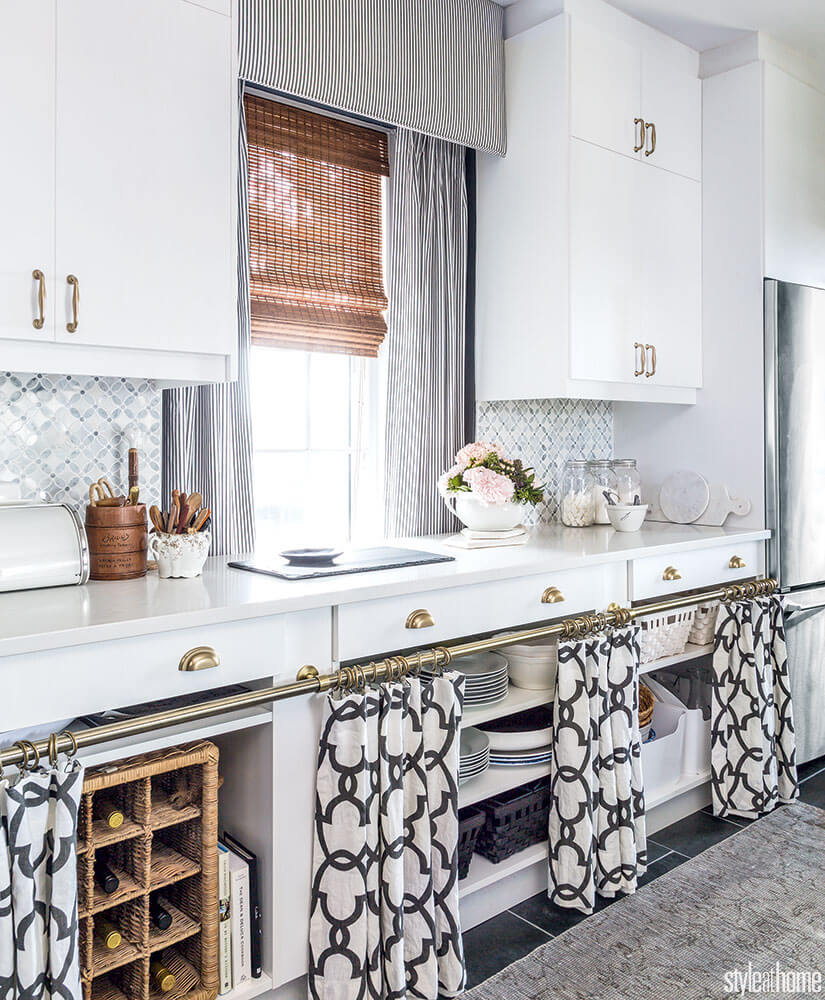 3. Country Style Gingham Under-Sink Cabinet Curtain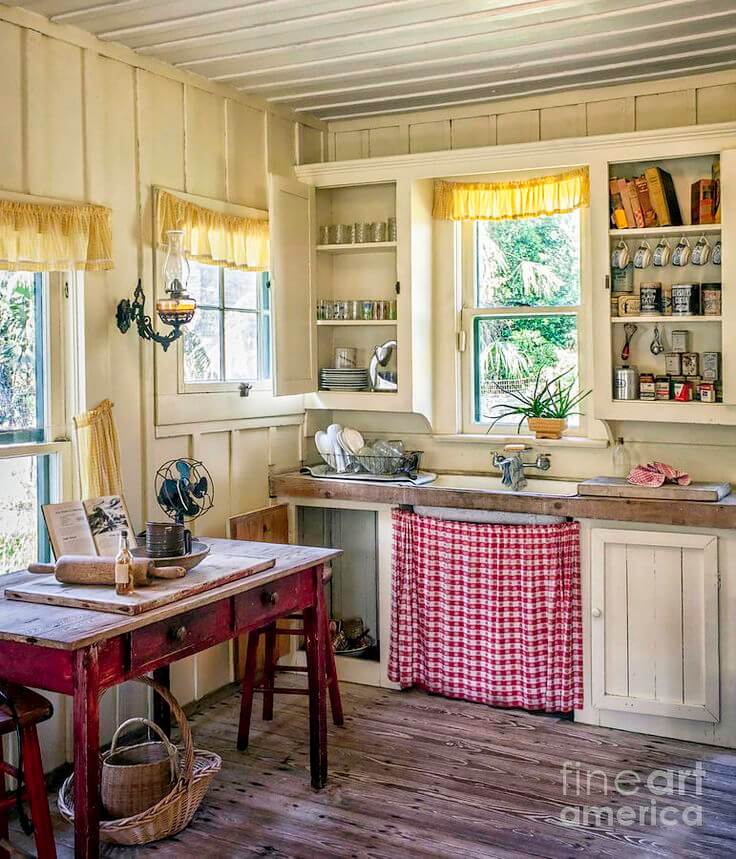 4. Rustic Burlap Double Layer Cabinet Curtains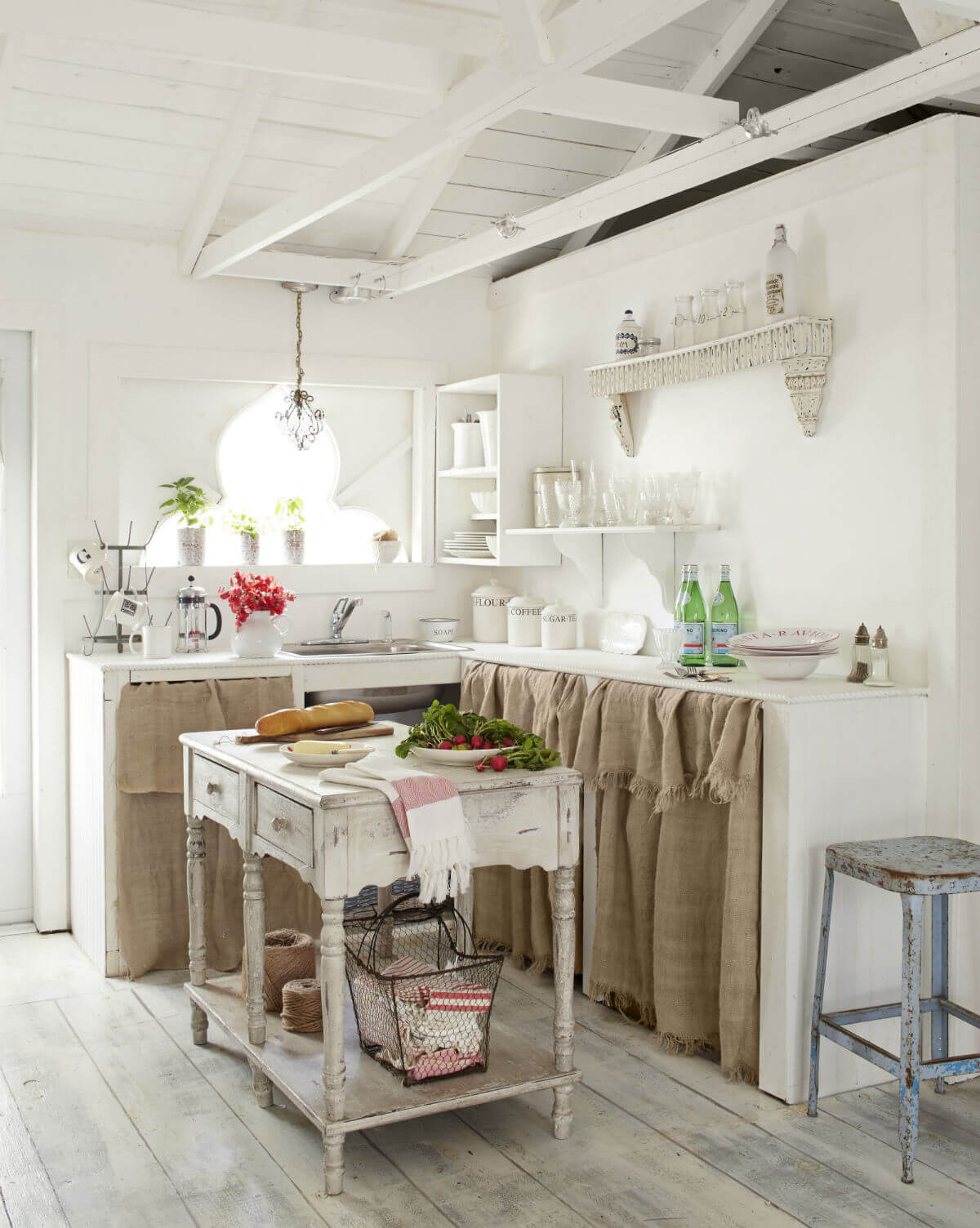 5. Country Style Under-Sink Curtain With Table Leg Frame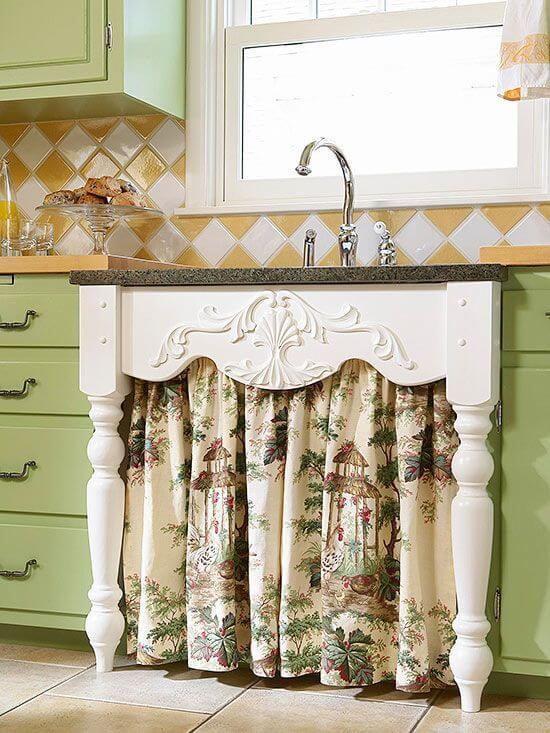 6. Recessed Cabinet Curtains in Warm Neutral Stripes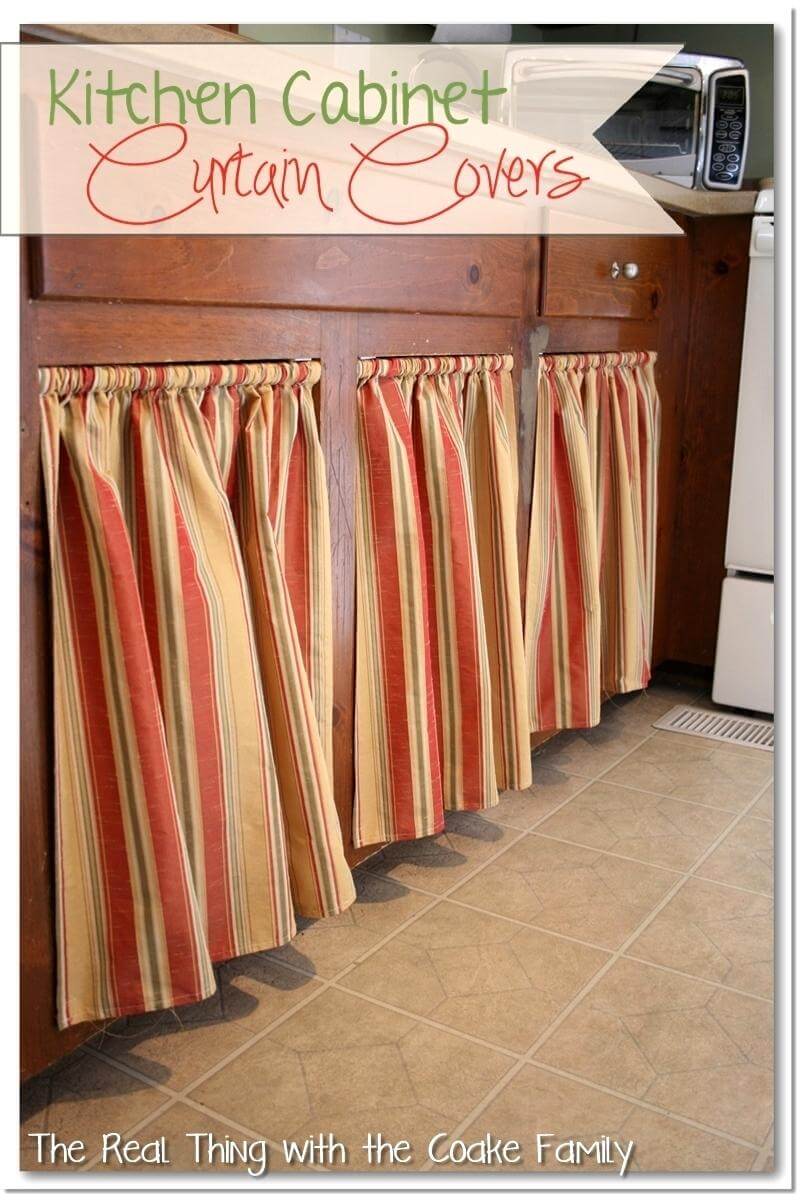 7. Shabby Chic Linen and Lace Cabinet Curtain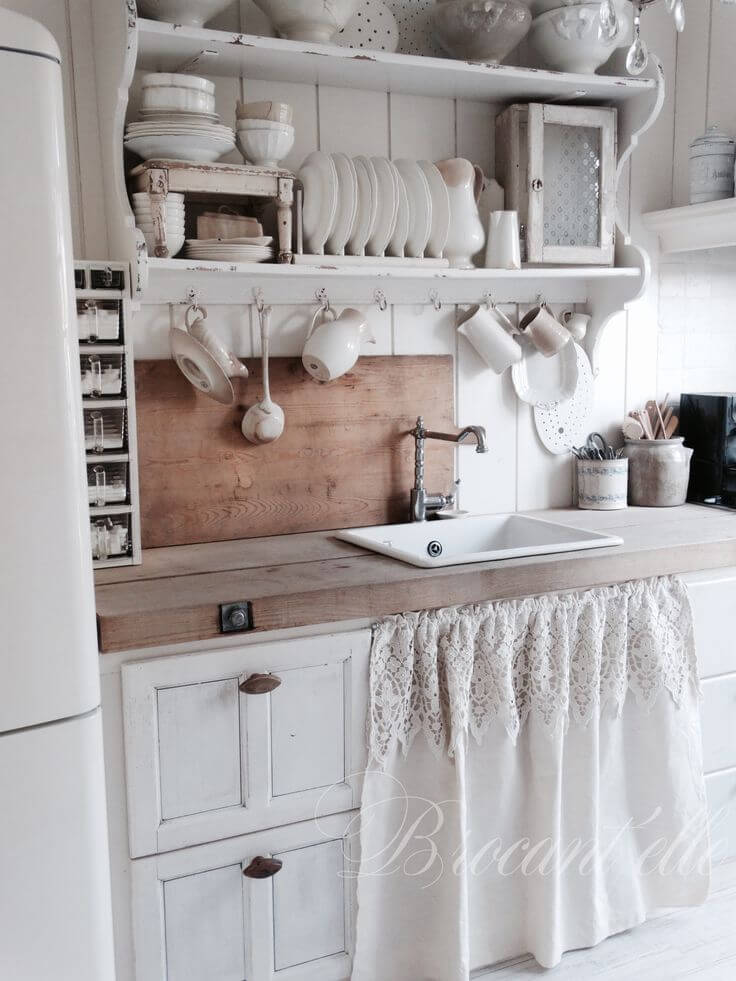 8. All Around Fabric Cabinets on Curtain Tracks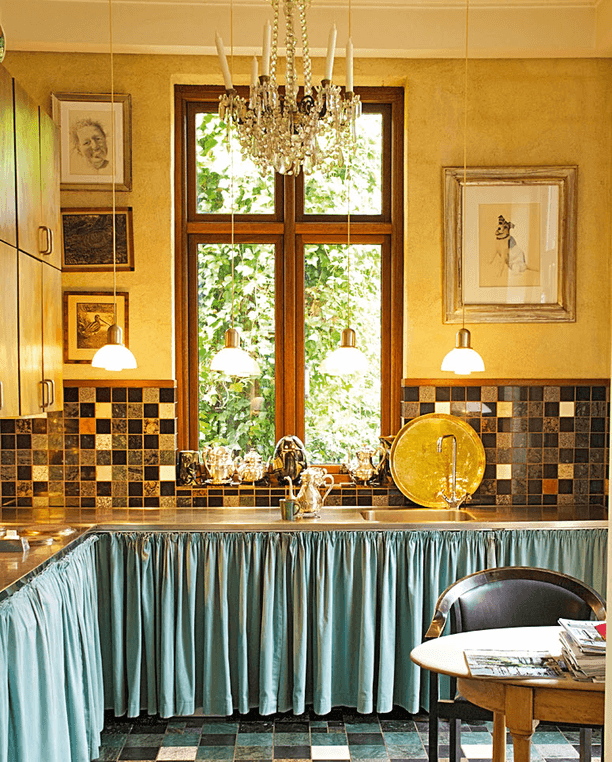 9. Burlap Cabinet Curtains With Ruffle Accent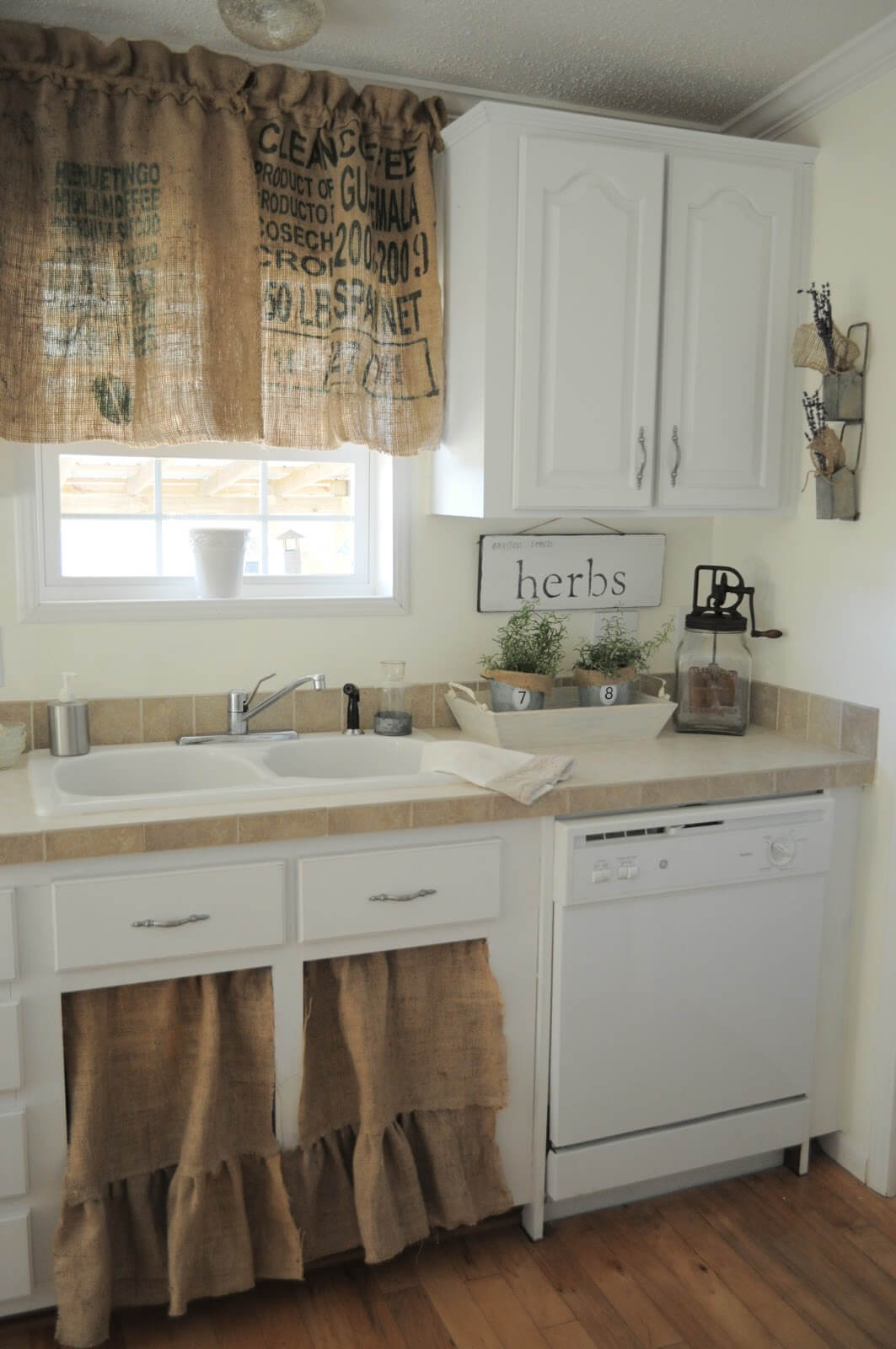 10. Eclectic Floral Print Kitchen Cabinet Curtains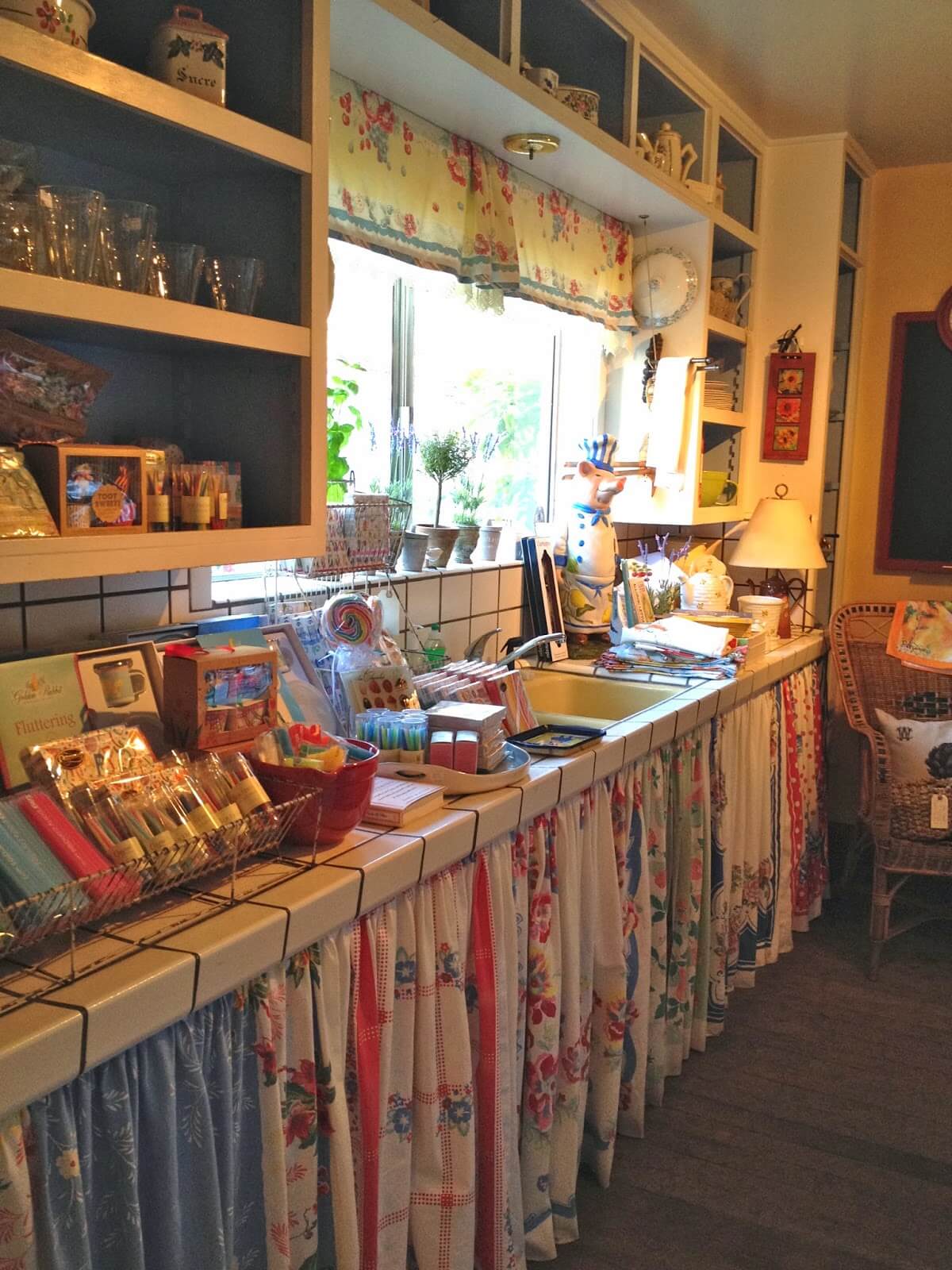 11. Bold and Bright Striped Cabinet Curtain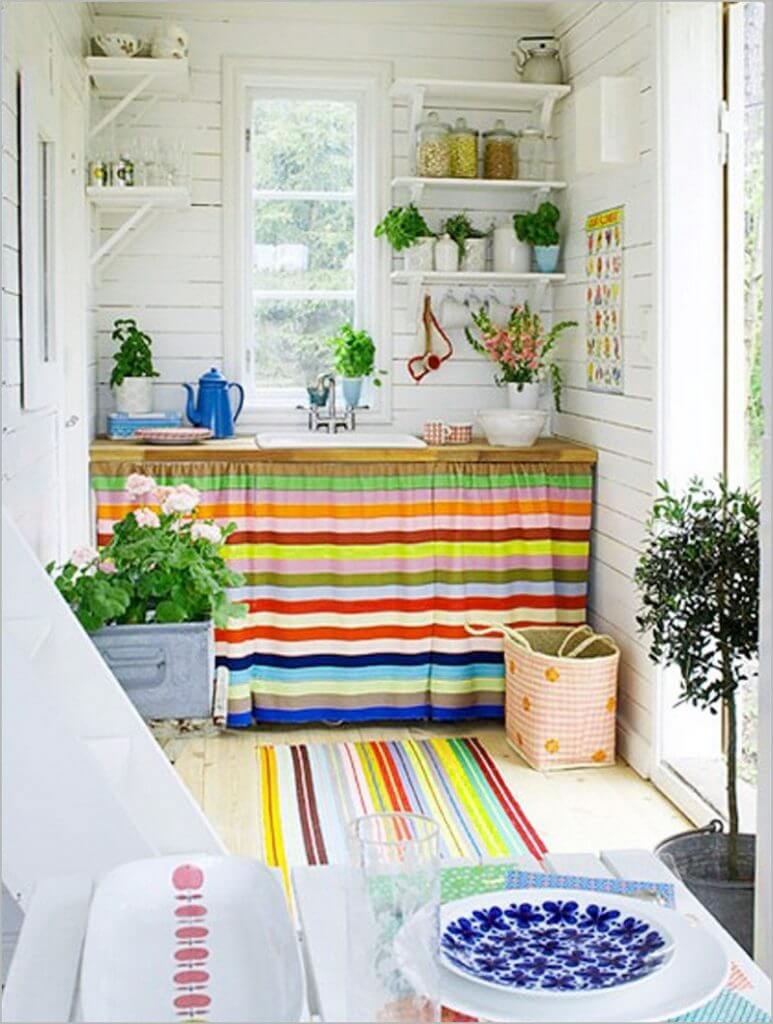 12. Soft Floral Cabinet Curtain With Ruffle Top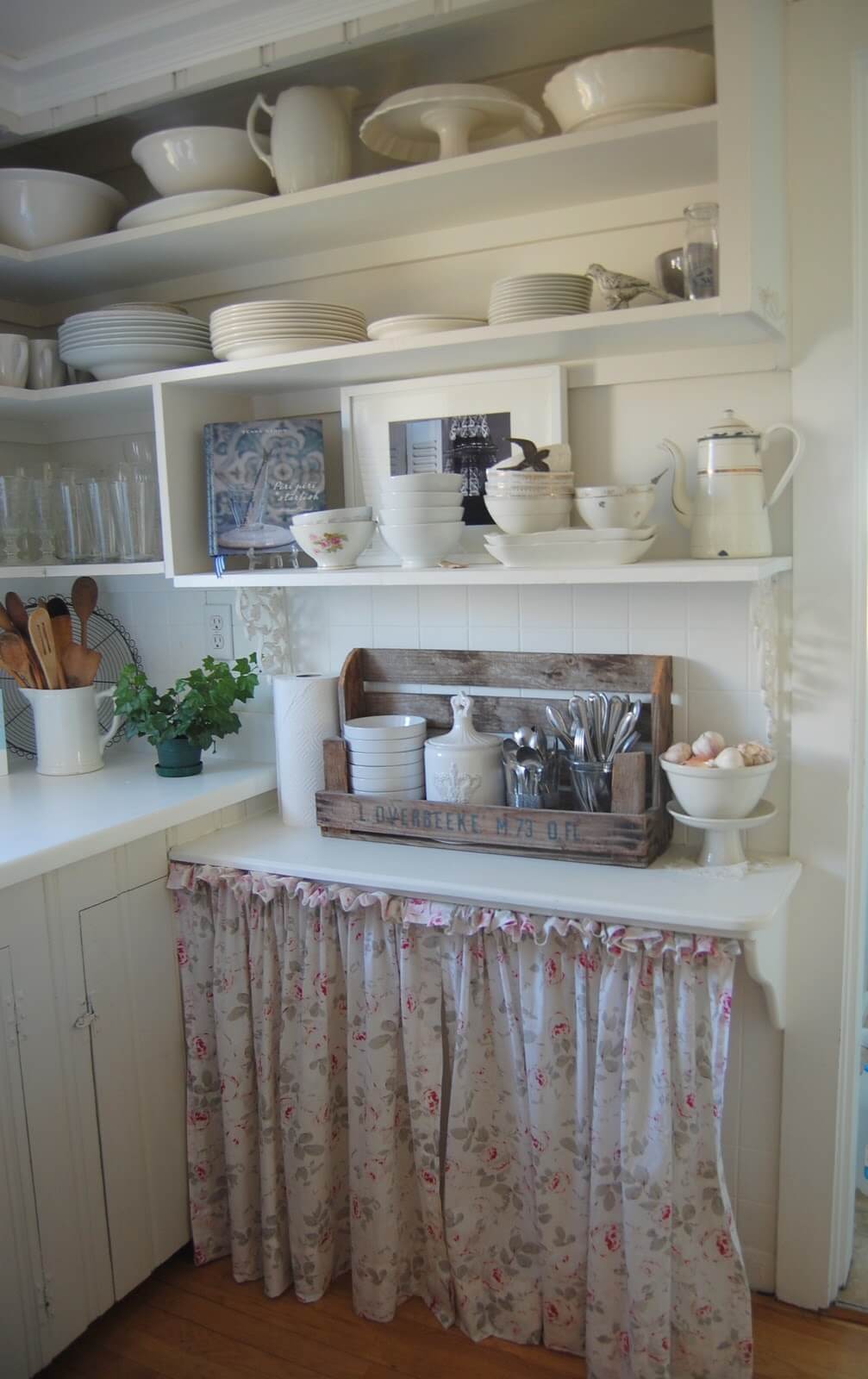 13. Neutral Tiered Ruffle Kitchen Cabinet Curtains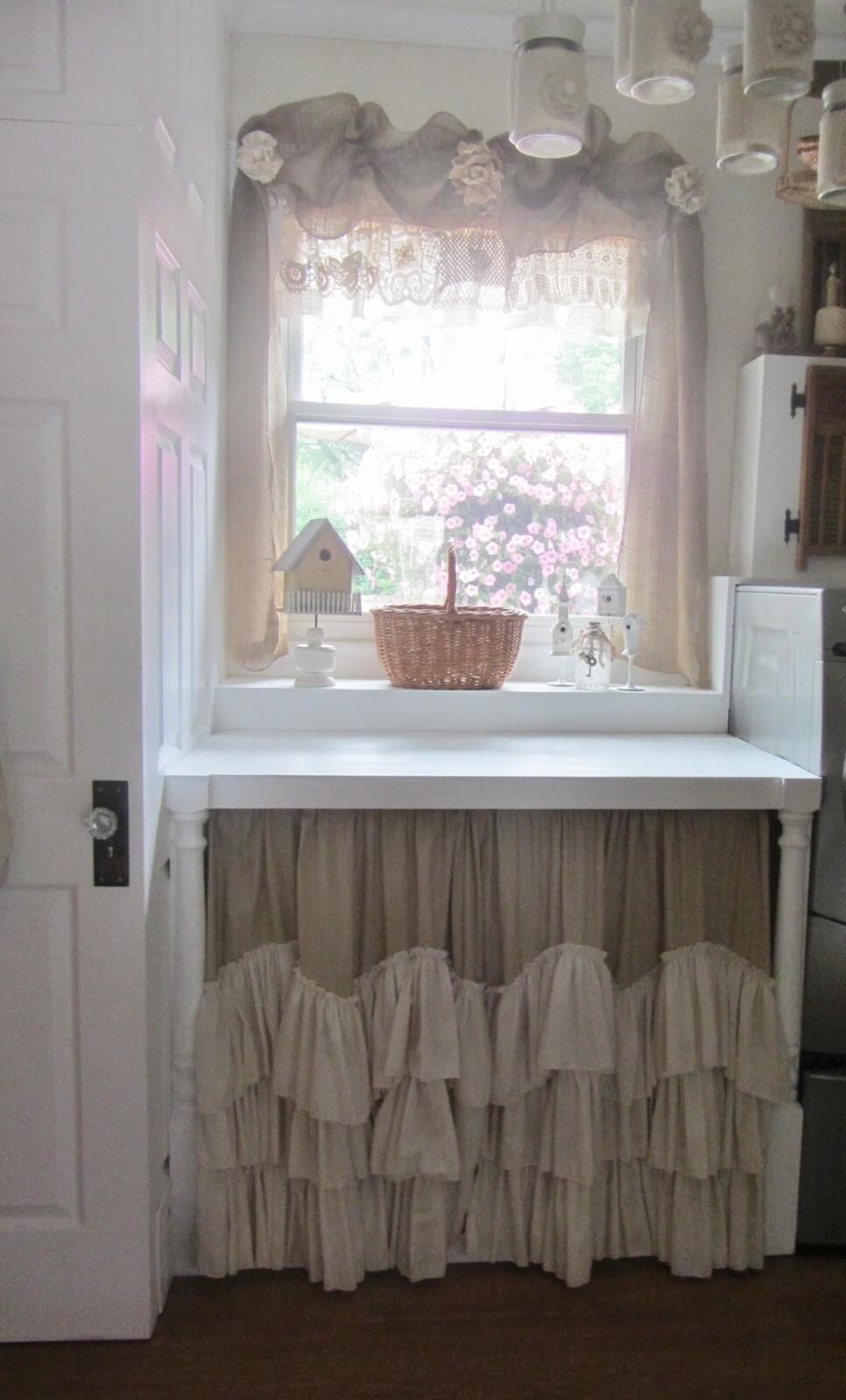 14. Romantic Floral Cabinet Curtain for Antique Cabinet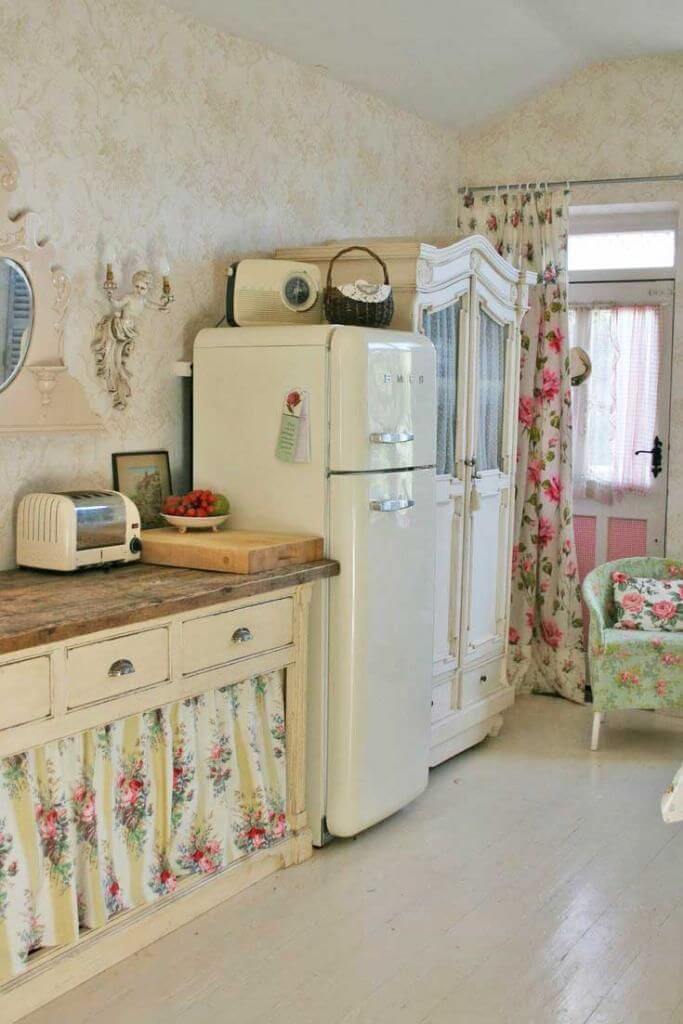 15. Cute Red Gingham Under-the-Sink Curtain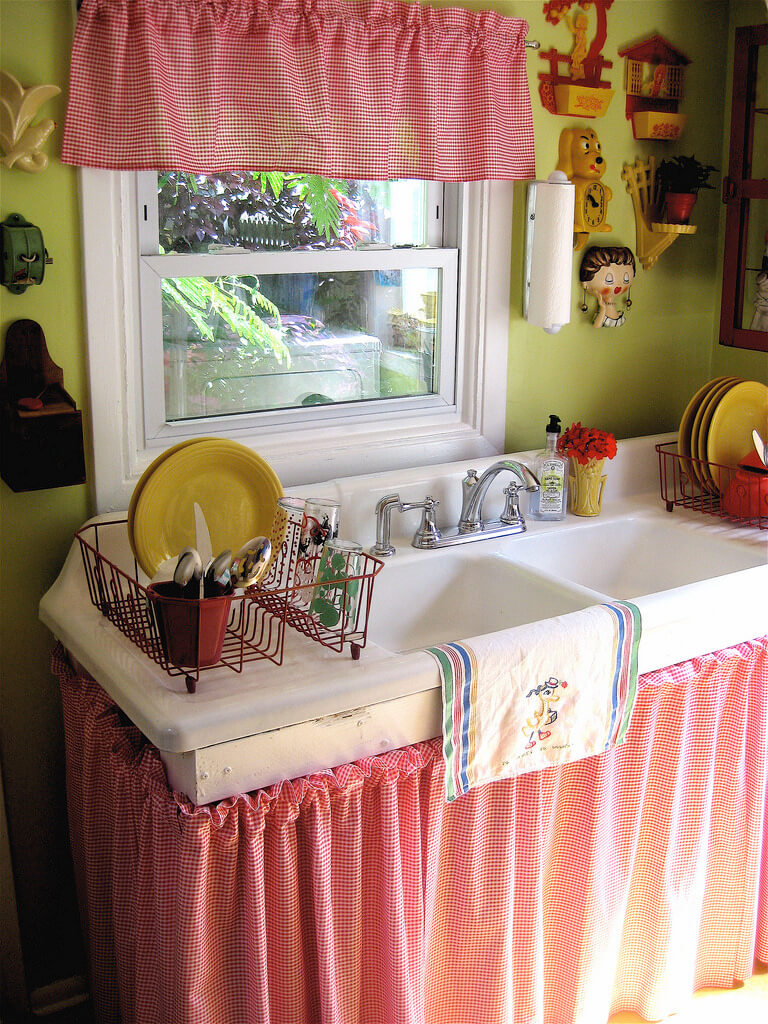 16. Modern Country Cabinet Curtains With Iron Rods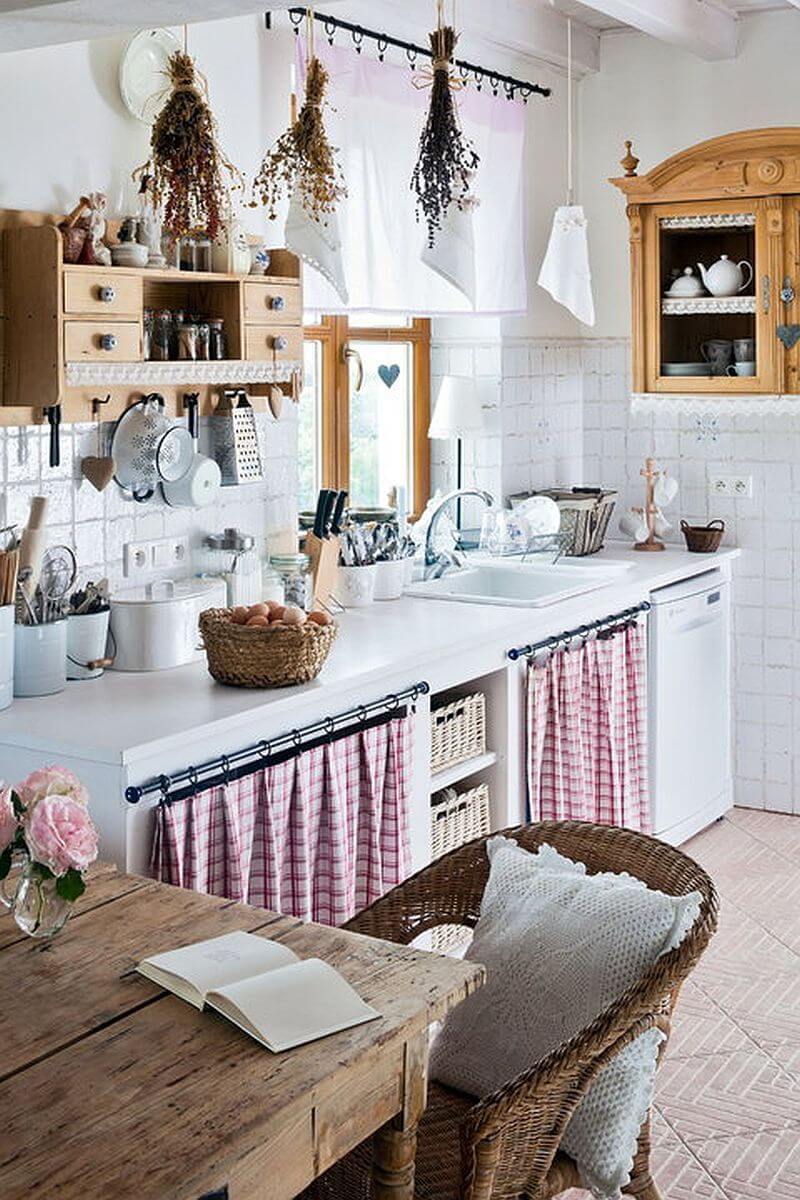 17. Botanical Print Cabinet Curtains With Gathered Tops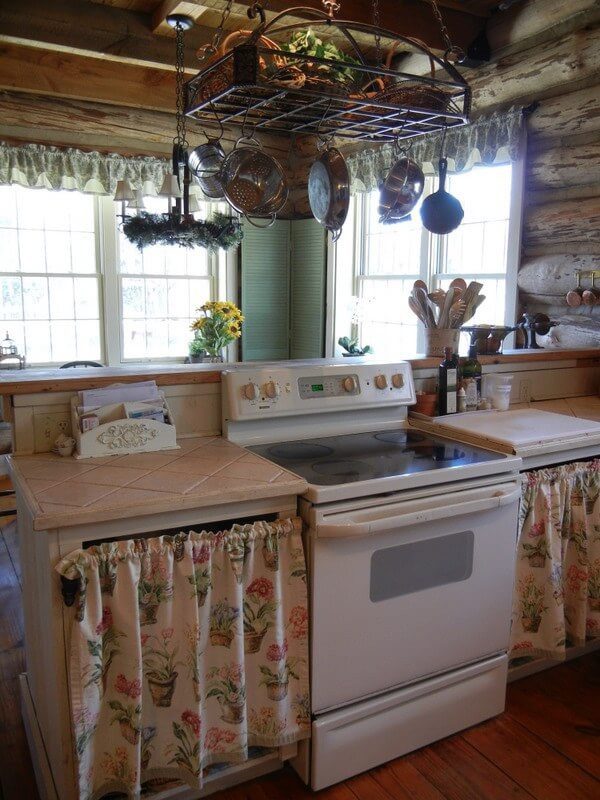 18. Simple Canvas Cabinet Curtains With Iron Rod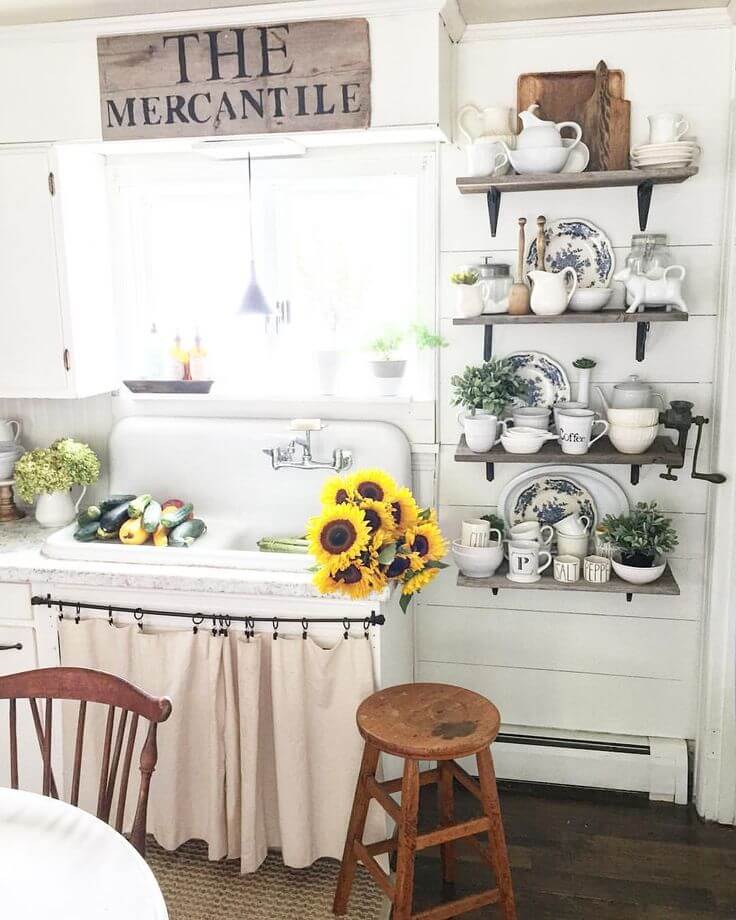 19. Contemporary Trellis-Print Cabinet Curtain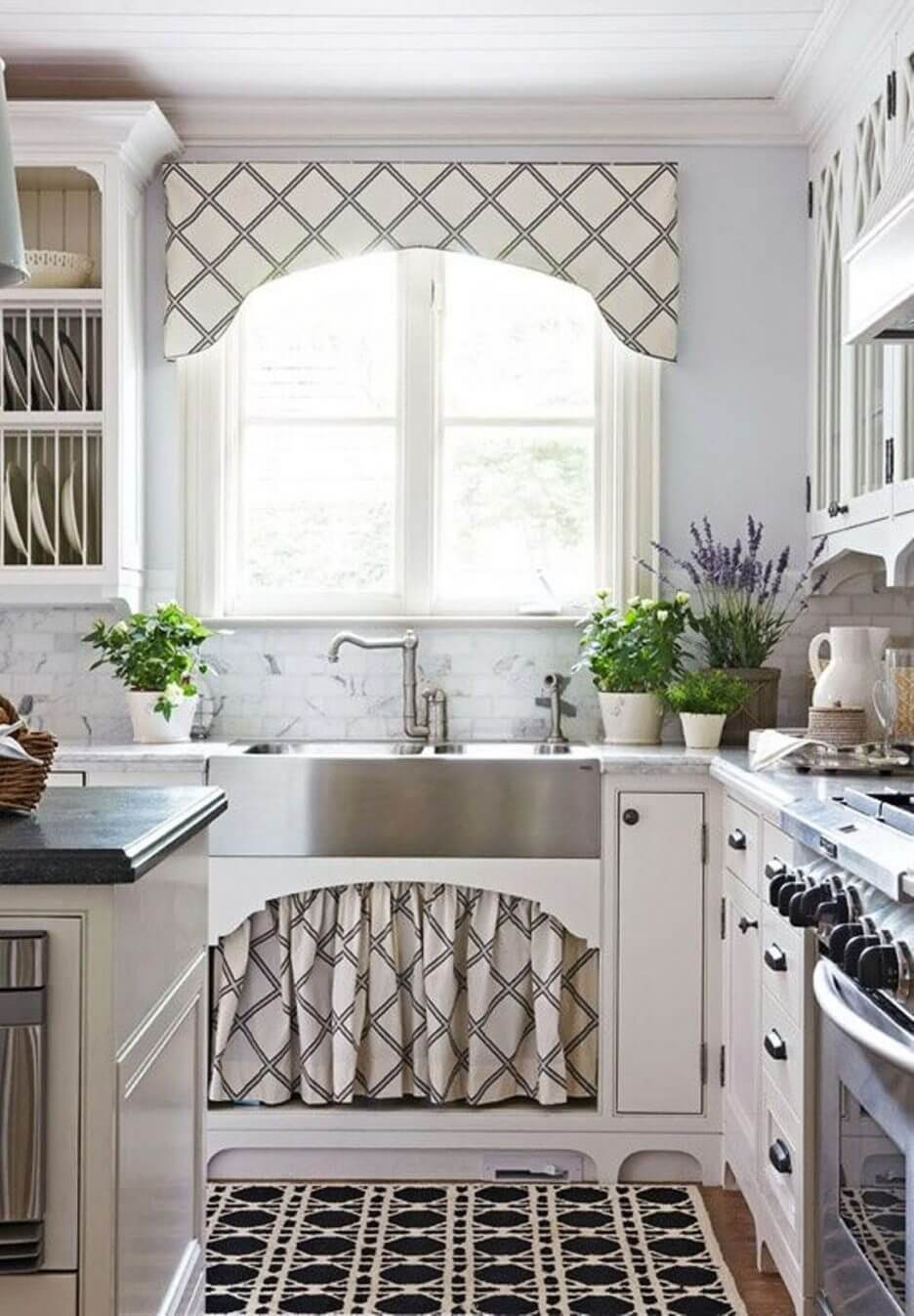 22. Traditional Print Cabinet Curtain With Wooden Rod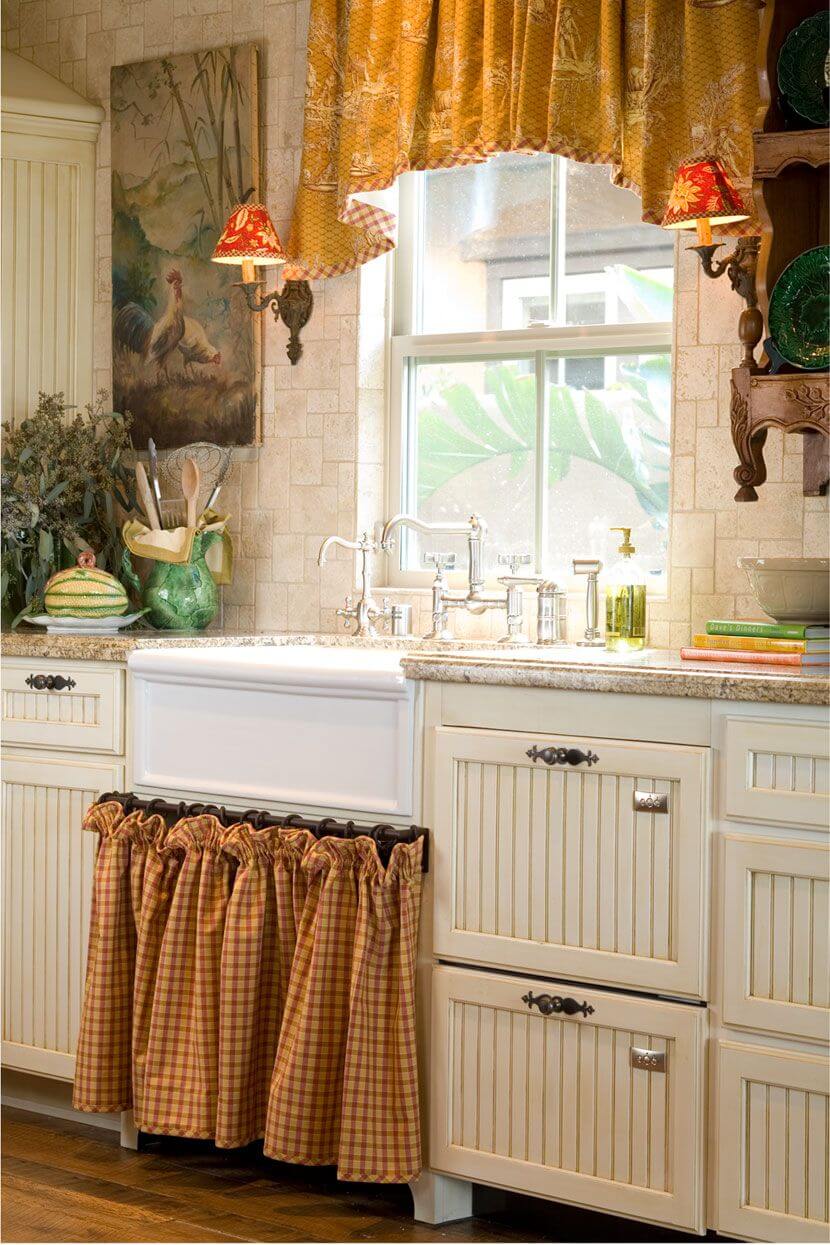 23. Easy Recessed Cabinet Curtain With Floral Fabric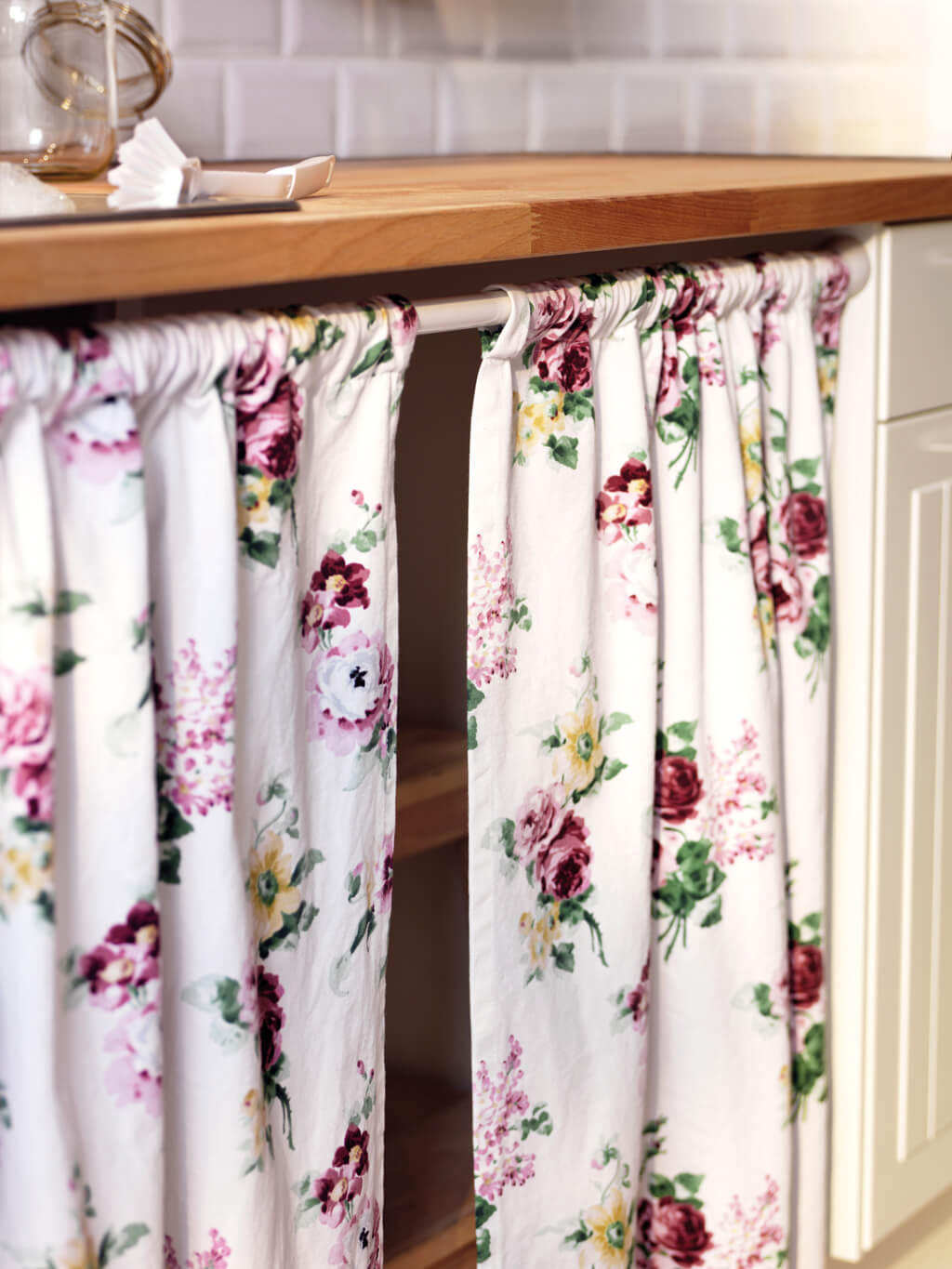 24. Elegant Gathered Gray Kitchen Cabinet Curtain