As we start to head into the holiday season, the hunt is on for the perfect present, and we're here to help with best kitchen decoration accessories. Finding the gift that really shows your love and respect for your loved ones can go a long way towards bridging any physical distance between friends and family alike and sending a message of love that will last long after the new year.
33 Awesome Kitchen Gift Ideas for the Holiday Season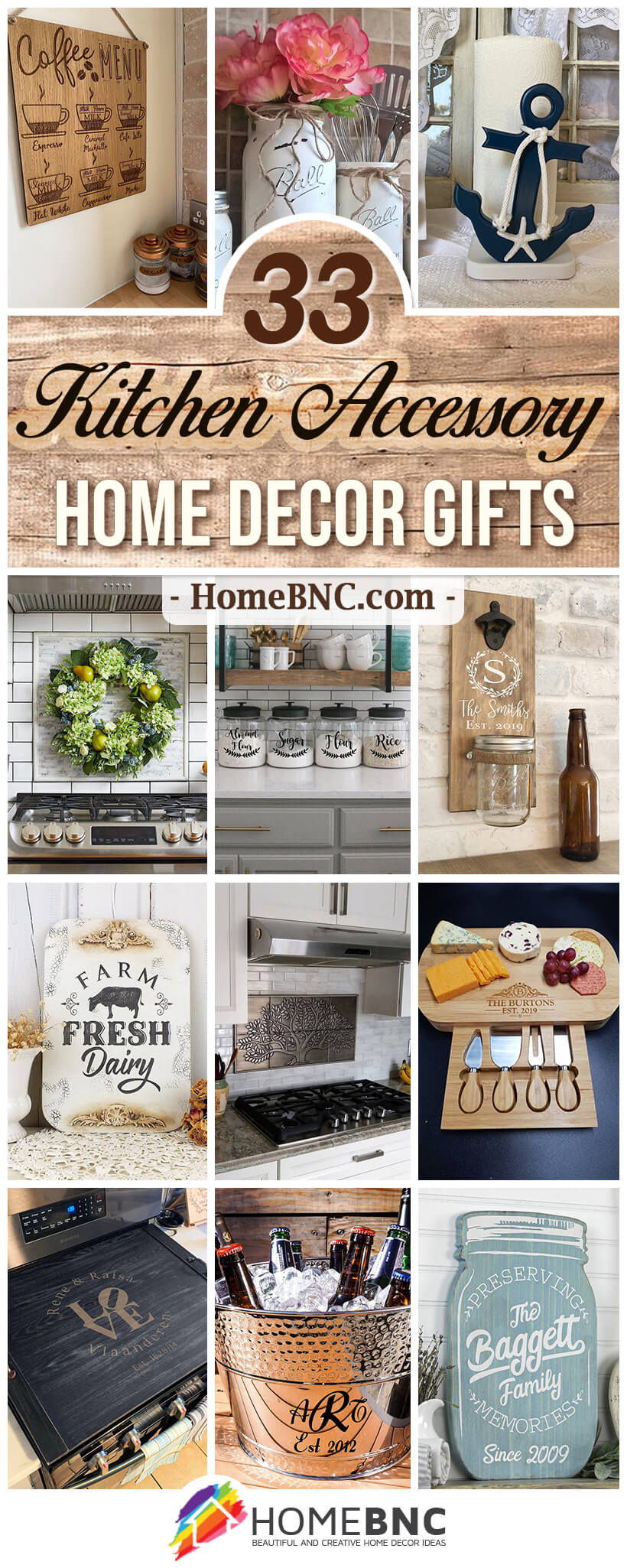 Presents for the home are a great way to ensure that your gift will be valued and appreciated for years to come, and there are a lot of wonderful options available out there that will be sure to be a hit at your next holiday gift exchange. Kitchen gifts, in particular, are a unique way to provide a heartfelt gift that will still be a useful and well-loved addition to any family.
When shopping for gifts that will be used around the home, make sure you take your friend or loved one's tastes into consideration. If they're the kind of person who doesn't like a lot of decorations cluttering up a common space, go for something simple, understated, and unobtrusive—something that will be valued for its utility as well as for its appearance.
On the other hand, if you're shopping for somebody who places a lot of value on gifts that come from the heart, no matter how much space they may take up, you've got a little bit of extra room for experimentation. Look for personalized gifts or gifts that will speak to a specific experience you've had with your friend or loved one.
No matter who you're shopping for, there are certain presents that are always a hit. We've collected some of our favorite home and kitchen decor items below. Check them out to get an idea of what you should be considering throughout this upcoming holiday season and beyond!
1. Personalized Charcuterie Boards Make a Unique Gift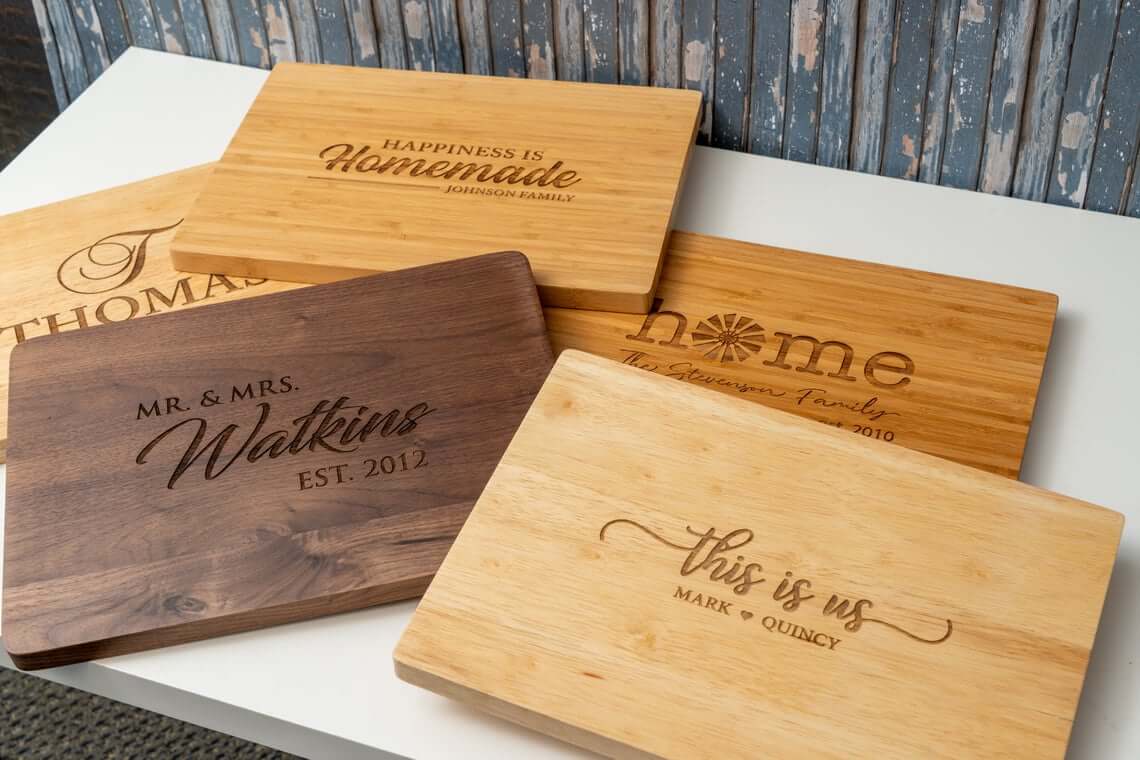 For the friend who always knows the perfect way to start any dinner party, these personalized charcuterie boards lend a certain touch of style to the next big gathering. The solid-hewed boards offer a wide variety of finishes, so you'll be sure to find a color that matches your kitchen!
As for the lettering, the boards are customizable with a range of suggested messages. You can choose from the messages that the manufacturer uses or pick your own. No matter what you decide, the end result is a stylish charcuterie board that really sends a message of love and appreciation.
2. Sweet and Simple Kitchen Sign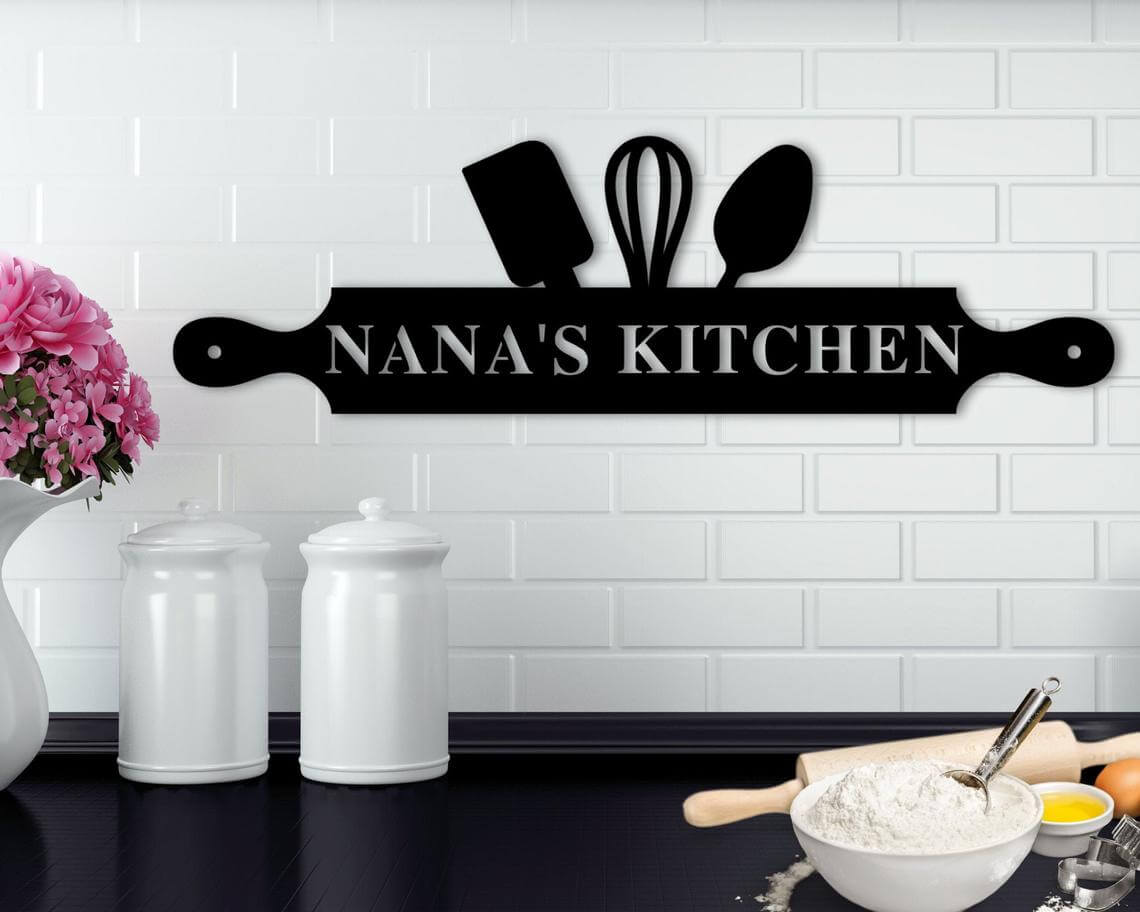 Some of the best kitchen design accessories are the ones that keep things simple. This personalized sign isn't flashy or over the top. Instead, it's a bold, dramatic statement that lets everyone who enters the kitchen know exactly who's in charge.
If you know someone who's proud of the time and work that they've put into their kitchen, let them know how much you appreciate all their efforts. The personalized sign is simple and understated, but still dramatic and eye-catching enough to leave a lingering impact on each new visitor who happens to catch a glimpse of the sign's message.
3. Weathered Glasses for Some Rustic Charm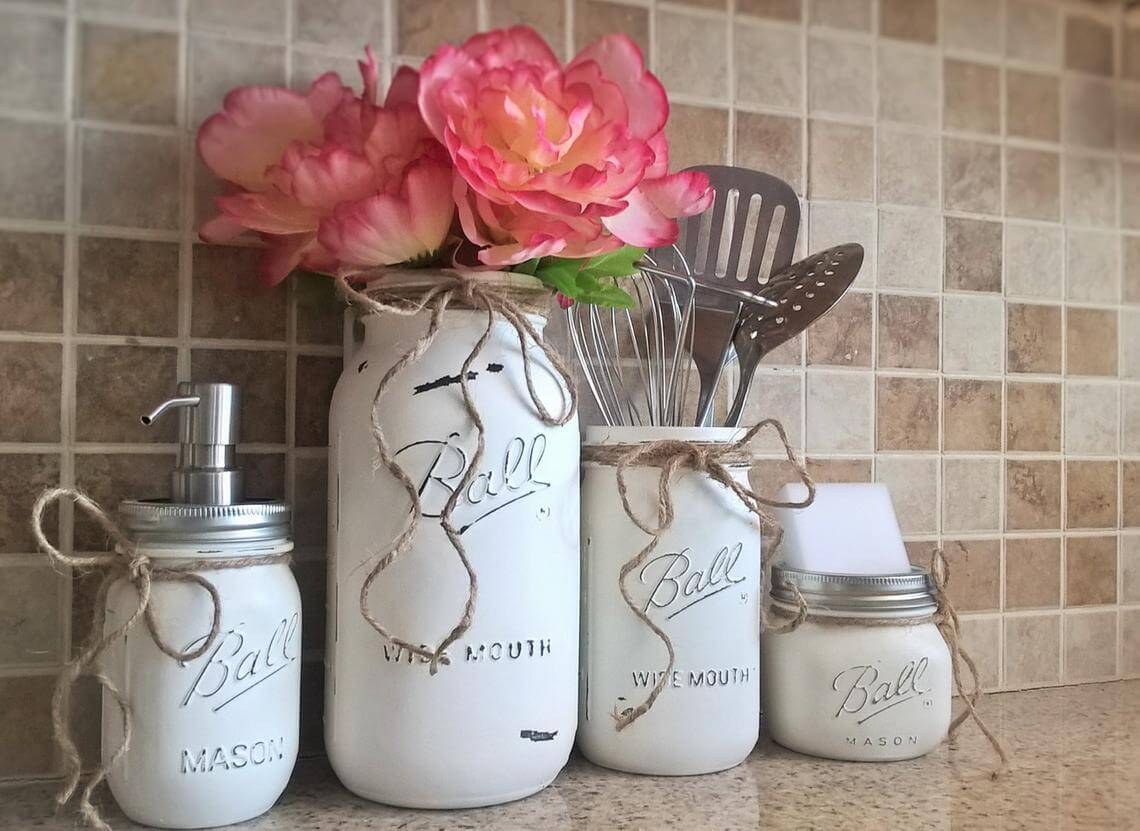 For many of us, it seems like there are always a few loose odds and ends lying around the house that doesn't have any real place to go. These cute, old-fashioned mason jars provide the perfect solution for that problem. No matter how organized your friends or loved ones maybe, a few handy storage containers can be the best kitchen decoration accessories that you can buy.
If you know someone who seems to spend a lot of time fighting back the clutter around the kitchen, these rustically chic mason jars can give them breathing room to enjoy their space.
4. Kitchen Decor Items that Bring the Heat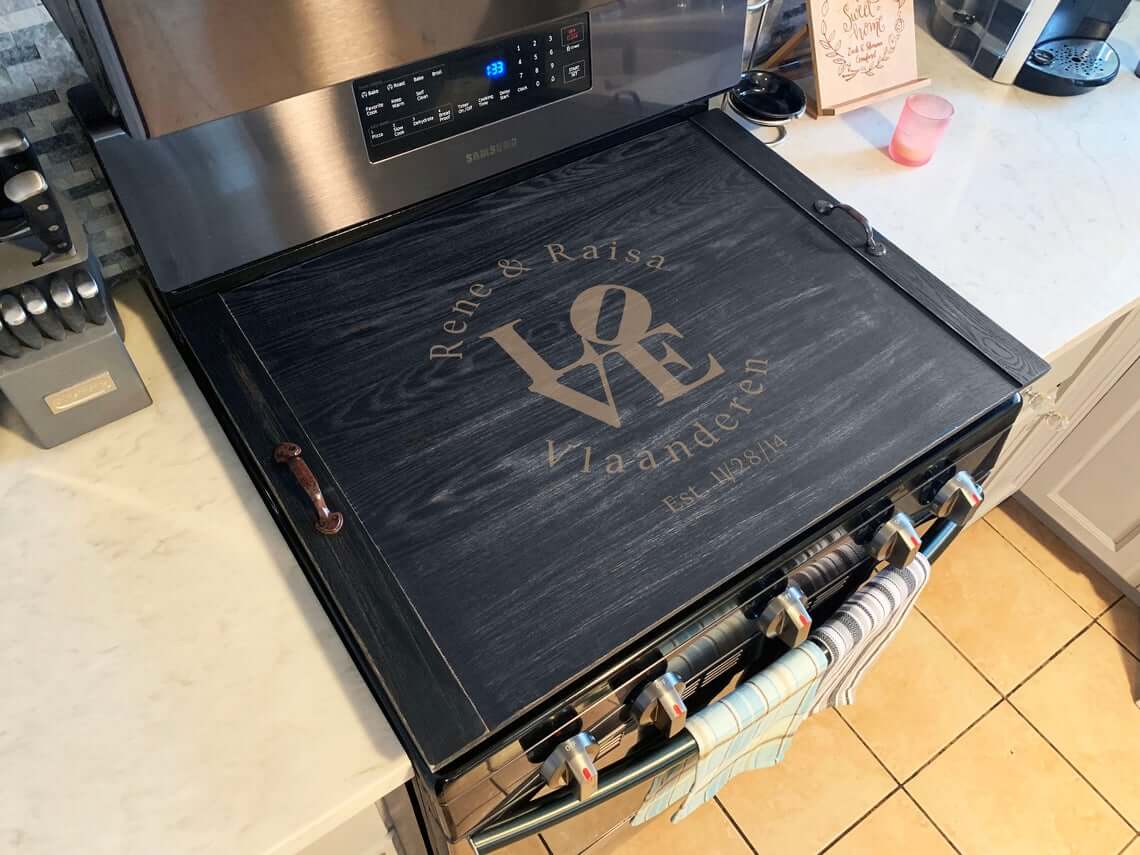 If you know someone who tends to use their oven more than their stove or who just wants to get the most out of their counter space, this stove-top cover is an absolutely awesome idea. The personalized design and sensible, rustic look make it a good fit for most kitchens, and it dramatically increases the amount of usable counter space available in the kitchen.
Depending on your gift recipient's sense of style, the stove cover comes in a variety of stains and finishes, so that it's sure to match any kitchen, whether it's a modern minimalist or shabby chic look!
5. Awesome Idea for Understated Style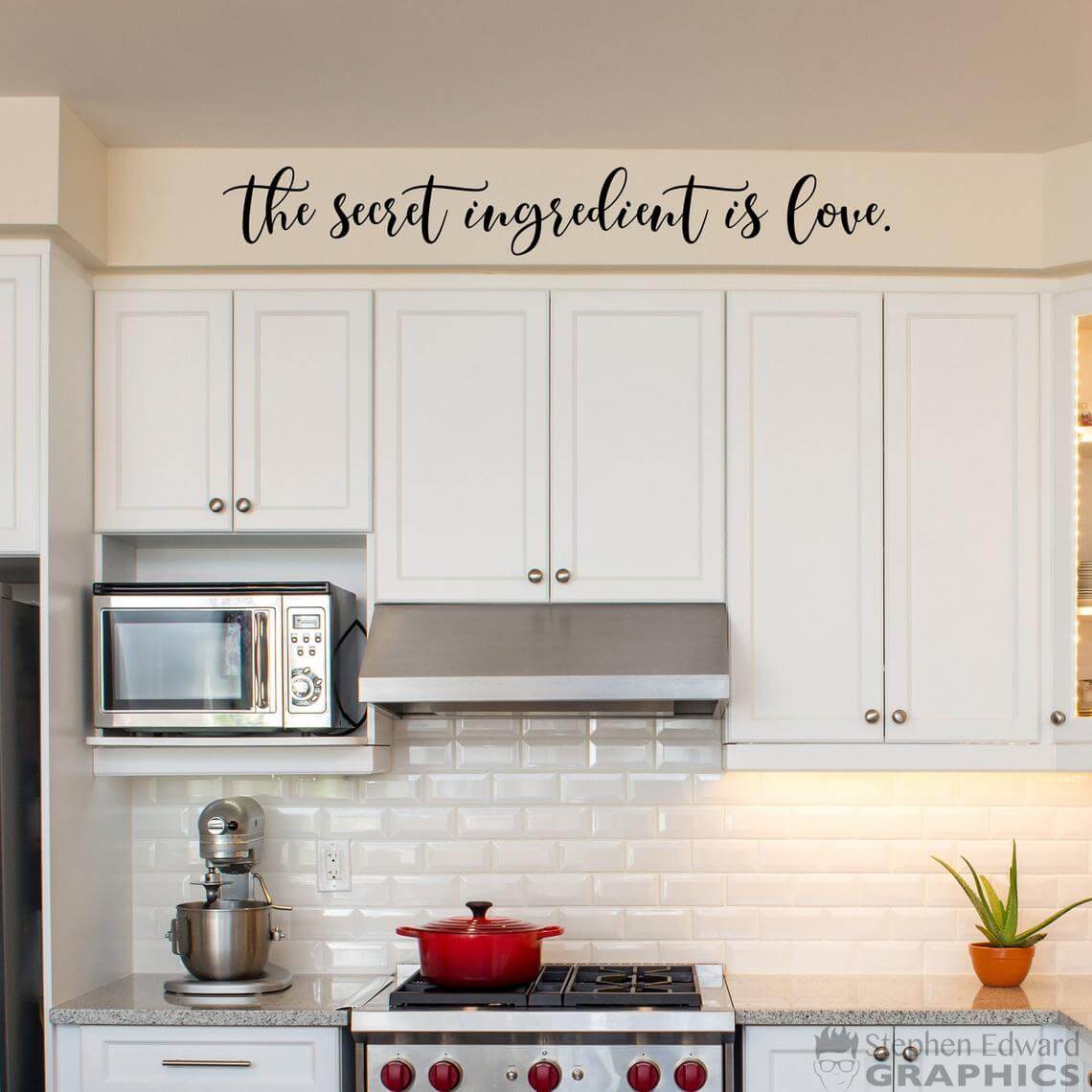 Not every kitchen decor accessory has to be dramatic, ostentatious, or in-your-face. With this wall decal, a heartfelt message is enough to stand out all on its own. Choose the words to gift to your friends or loved ones, or stick with a series of preset messages that lend a feeling of warmth and togetherness to any kitchen.
Depending on the color scheme and design of the kitchen in question, you may want to experiment with writing styles or font colors. No matter what you decide, however, your words from the heart are sure to be welcome in any home.
6. Hand Towels From the Heart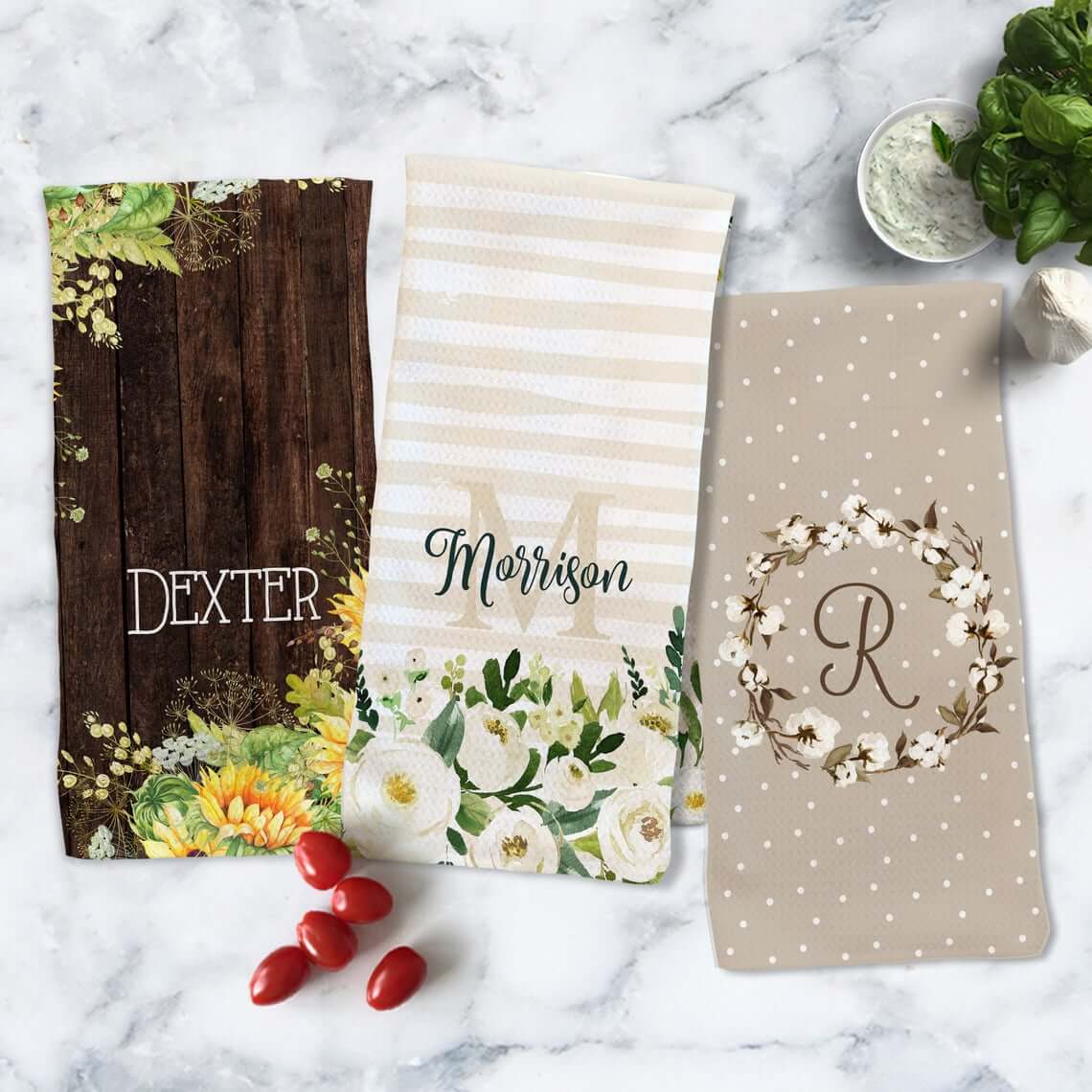 In most kitchens, hand towels are one of those things that we never really think about, but that we all need on a daily basis. Since they're so important to our daily routines, why not make sure that the towels your loved ones use are truly unique to them and their home?
With a range of holiday-themed backgrounds, these personalized hand towels have just enough space for a family name, a monogram, or a short message that really ties the family together. No matter whether they're drying dishes or just drying their hands, your loved ones will treasure the memory!
7. Stylish Backsplash for the Cool Kitchen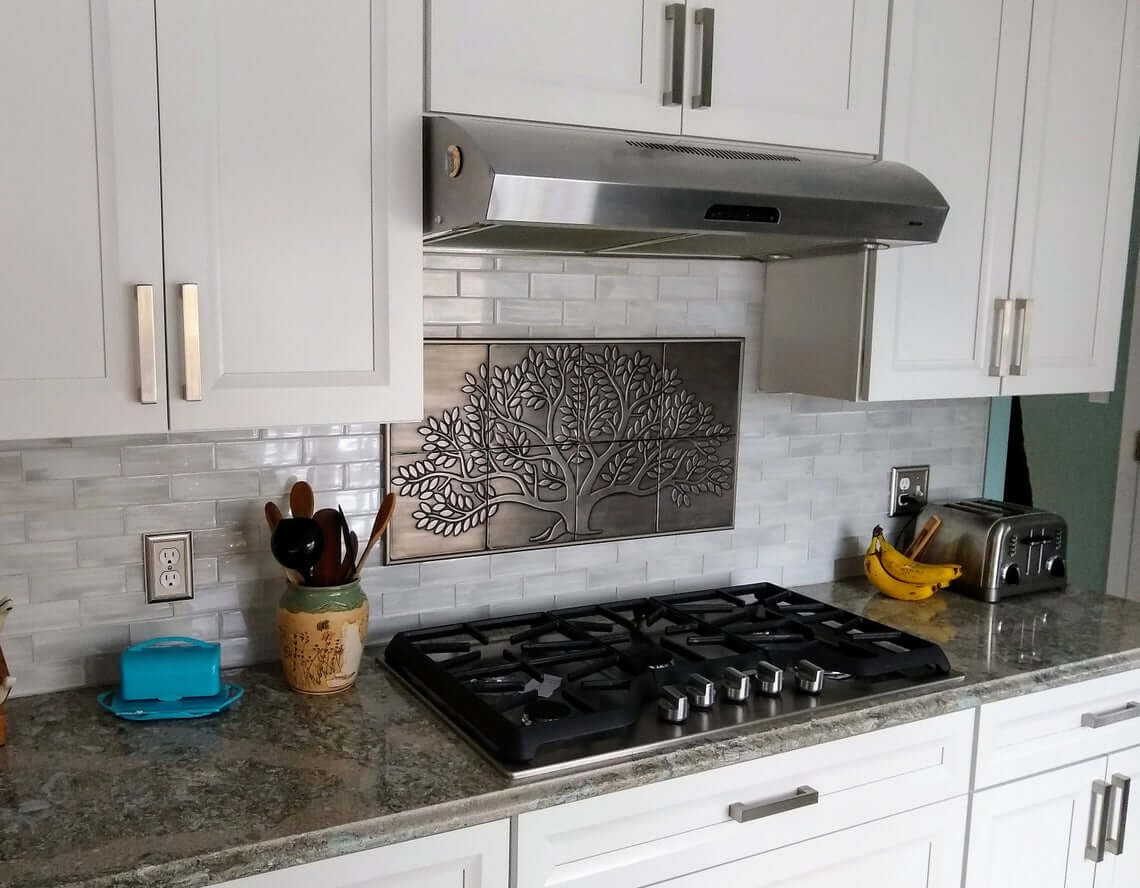 The backsplash tends to take the most punishment out of the entire kitchen, so why not show a little love to one of the messier parts of our homes? This brushed metallic design provides a little bit of protection against some of the more enthusiastic elements of cooking up a storm and looks amazing at the same time!
The tree design incorporates elements of outdoor living while still tying in themes of connection, family, and strength. If you know someone who loves to get messy whenever they're in the kitchen, then this backsplash may be the best gift for them.
8. Great Gift for the Greatest Chefs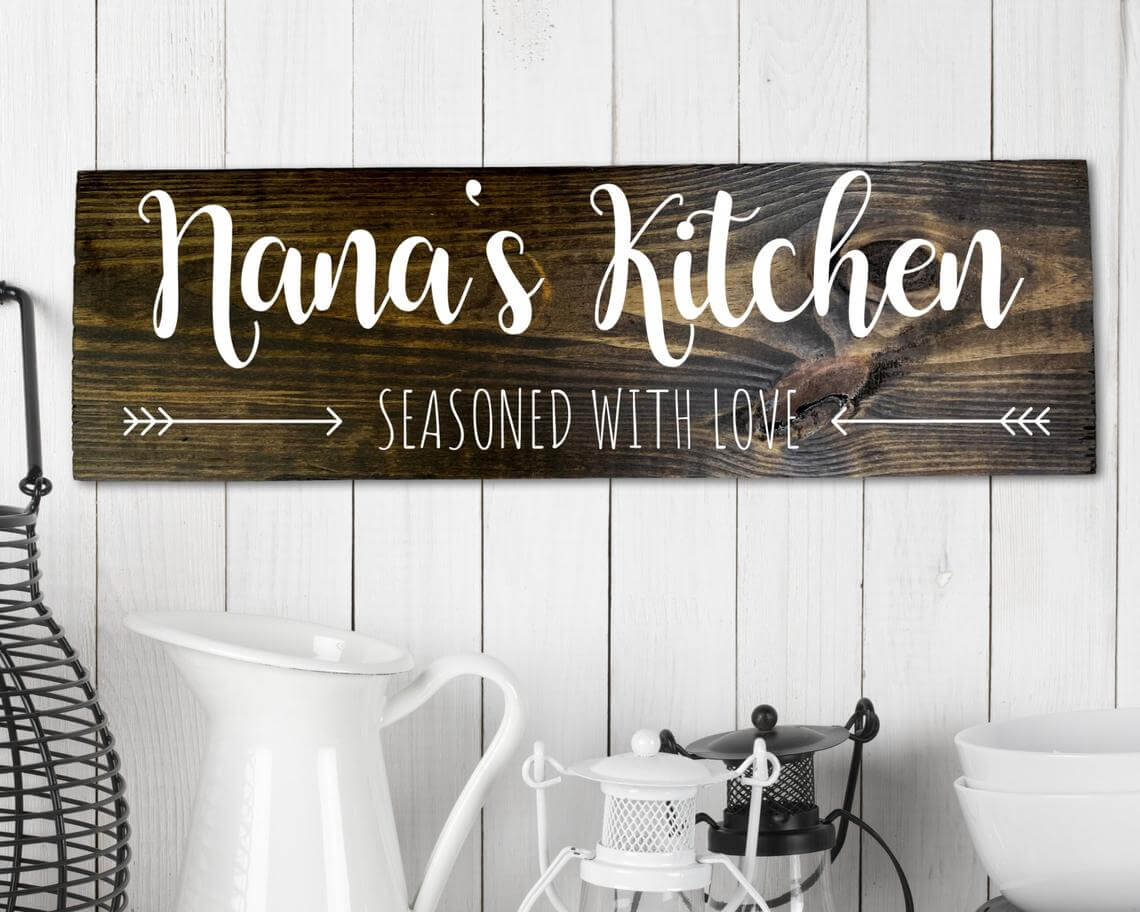 Most of us have someone who helped us take our first steps in the kitchen, and we really can never show them enough appreciation. Whether it's our Nana, our mother or father, or someone related by friendship instead of blood, we all owe those early teachers some sort of gesture of thanks.
This wooden sign pays homage to the great instructors who first showed us the way. Personalize the sign with a name, a date, or a short message that gets the point across and lets everyone know how grateful you are for those early cooking lessons.
9. Coffee Mat that Tells It Like It Is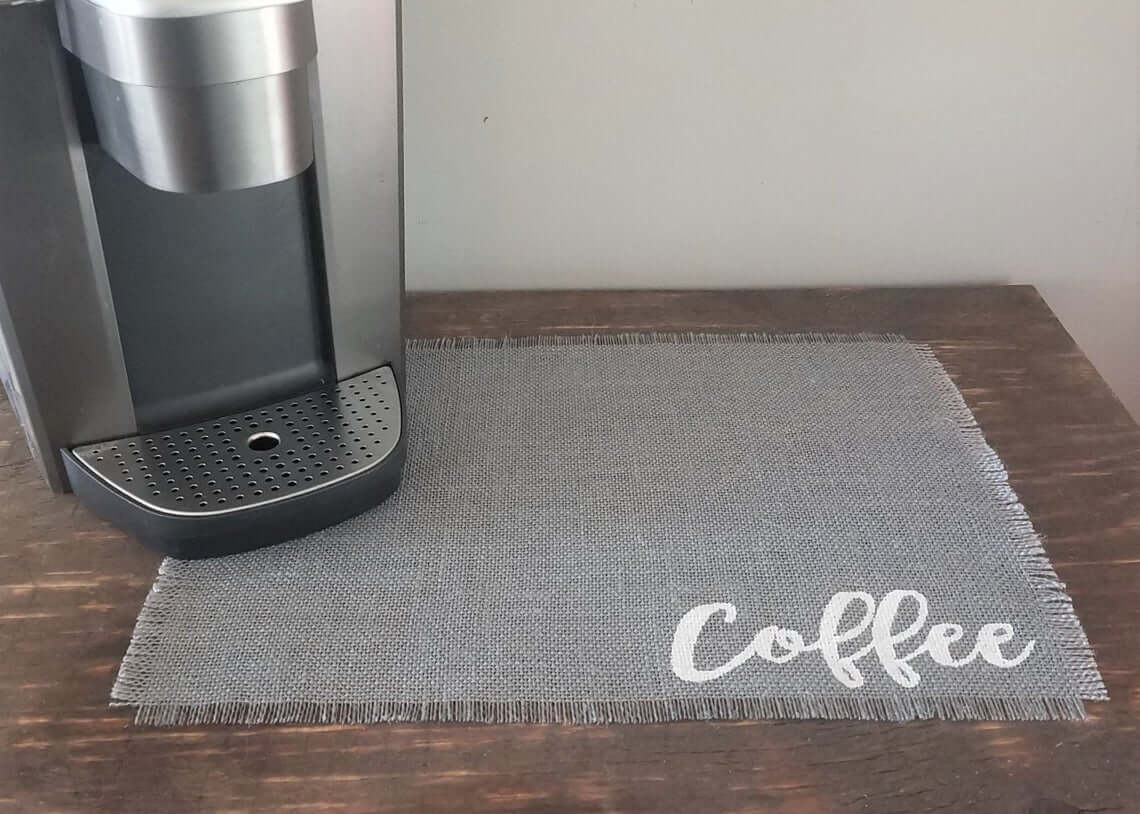 Some kitchen decor accessories have to flashy, loud, in-your-face, and aggressive. This mat is not one of those accessories. Simple, understated, and just about as straightforward as they come, this coffee mat lets everyone know just what they can expect from this kitchen.
If you know someone who doesn't have any time to mess around before that first cup of morning coffee, this mat may be the perfect fit. The tightly-woven design and tough, functional material means that your friend or loved one will be able to keep their priorities straight in the kitchen for years to come.
10. A Cool Choice for Classic Charcuterie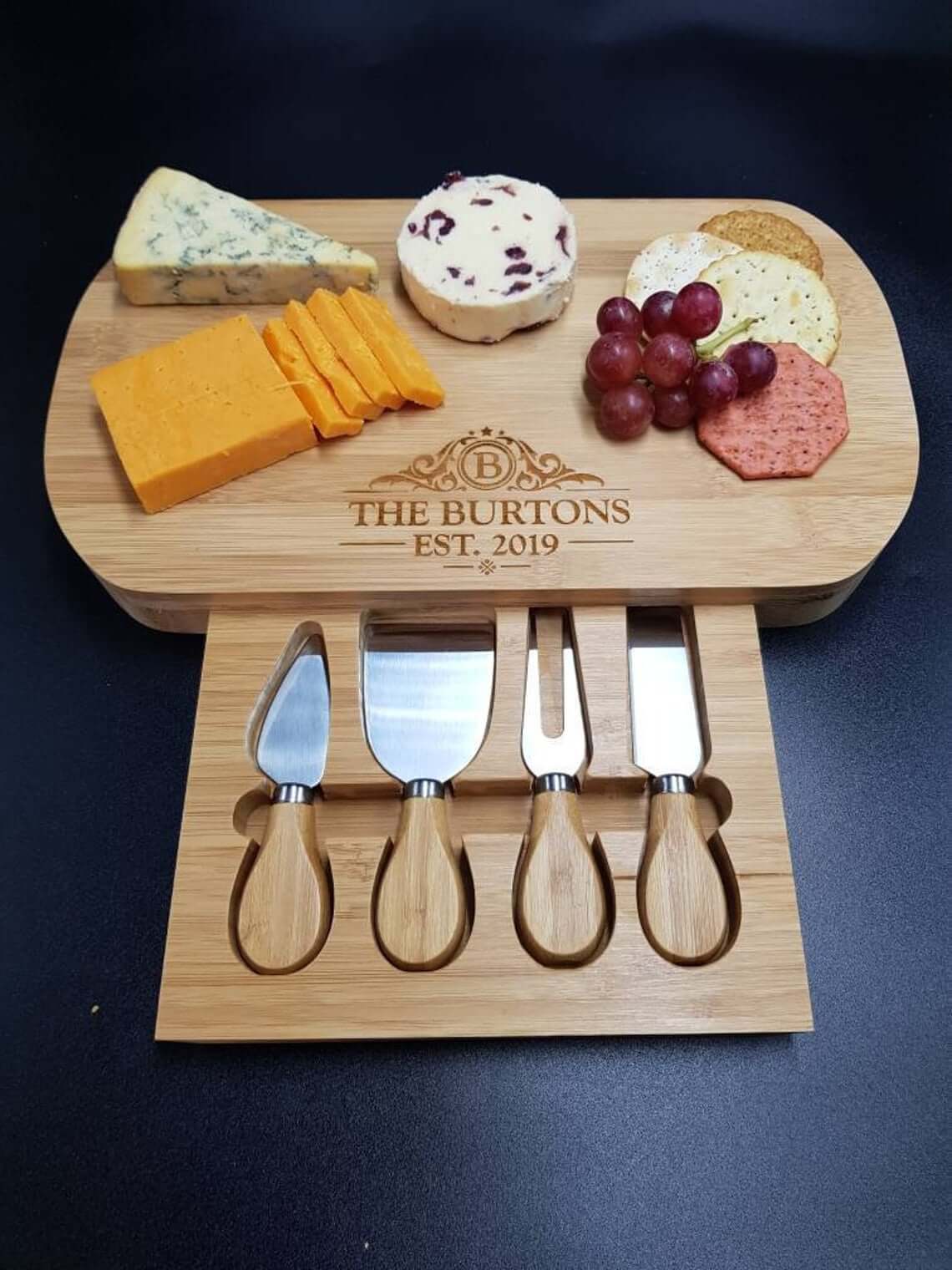 Another charcuterie board that elevates a simple snack to something effortlessly chic and elegant, this personalized cheese board is one of the best kitchen decoration accessories we've seen in a while. The etched-in work of the engraving creates a timeless monogram look that is sure to be treasured for years to come.
For the host or hostess who seems to have everything else, this charcuterie board boasts an easy, convenient storage space inside of the board. Classic cheeseboard tools store neatly away between uses until they get another chance to shine at the next show-stopping house or dinner party.
11. Simple, Stylish, Stunning Signs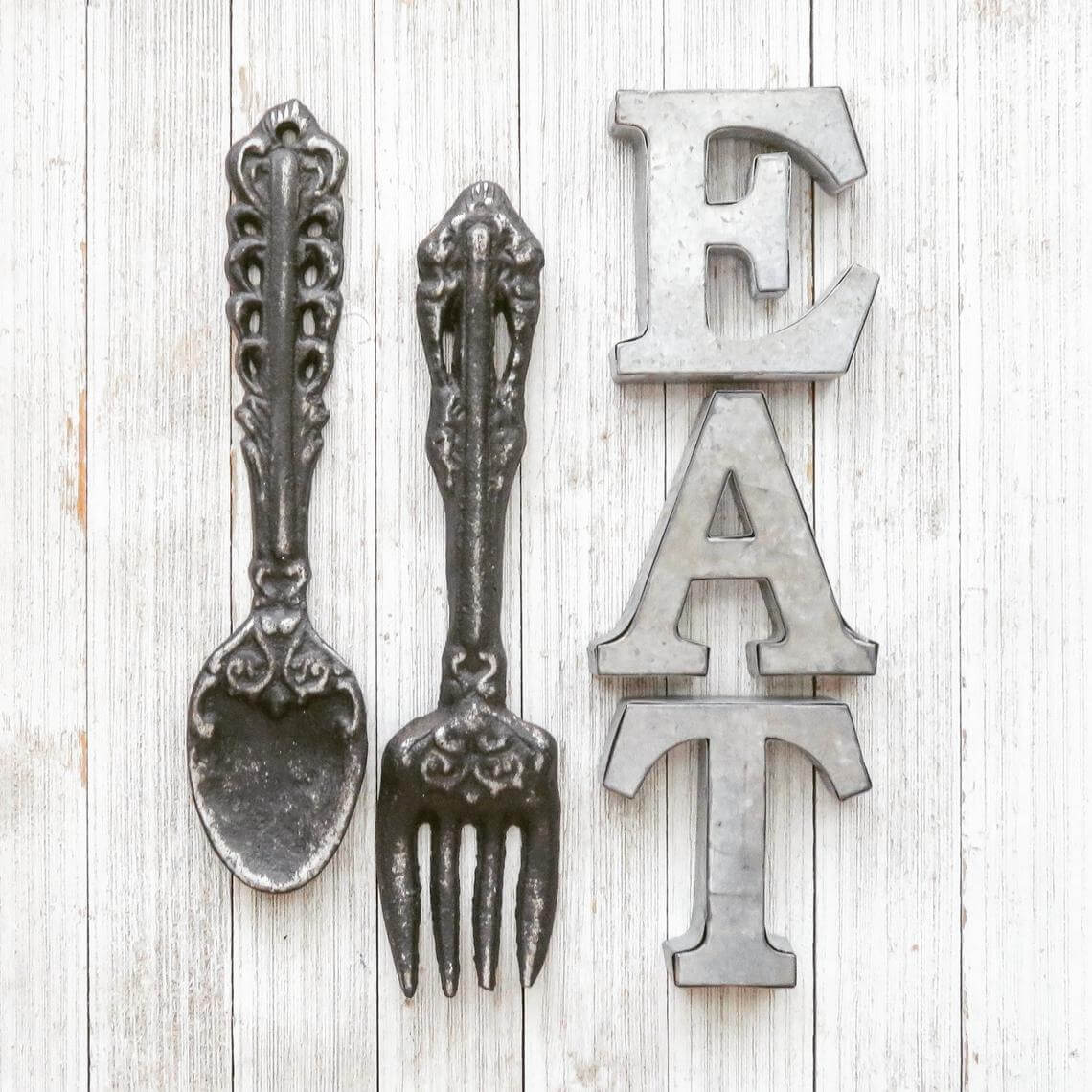 If you know someone who likes bold, dramatic, eye-catching statement pieces around their home, these distressed metal signs bring a fun bit of flair to any kitchen! Large enough to really make an impression, they're still slim and low-profile enough to be able to fit in most home designs.
Whether your friend or loved one loves the stark, monochromatic design or a more weathered rustic kind of vibe, these cute signs will work with their kitchen design and decor to let everyone know that it's finally their time to relax, time to dig in, and most importantly, time to eat!
12. An Awesome Idea for the Chef Who Has It All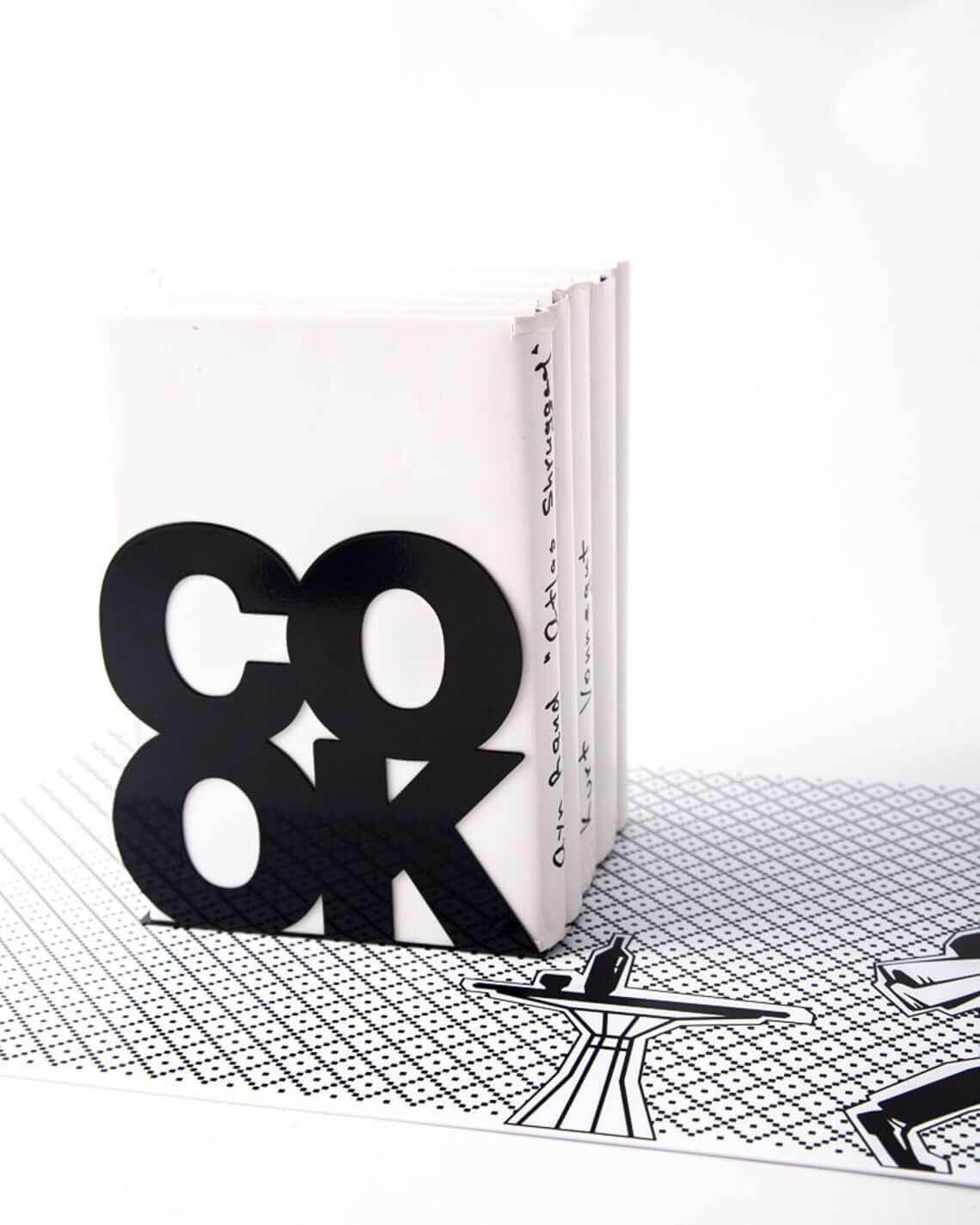 Most of us know someone who absolutely loves to cook, and we've usually settled for the easy gift by getting them another cookbook. Instead of buying another cookbook that will just get lost in the shuffle of another year, why not get your friend or loved one a way to keep all those recipes straight?
This bold, stylish set of bookends help those you love to keep all of their cookbooks in an easy-to-manage, easy-to-appreciate place. The eye-catching design brackets the books on either side while also helpfully reminding everyone why the books are there in the first place.
13. Bright and Sunny Kitchen Decor Accessories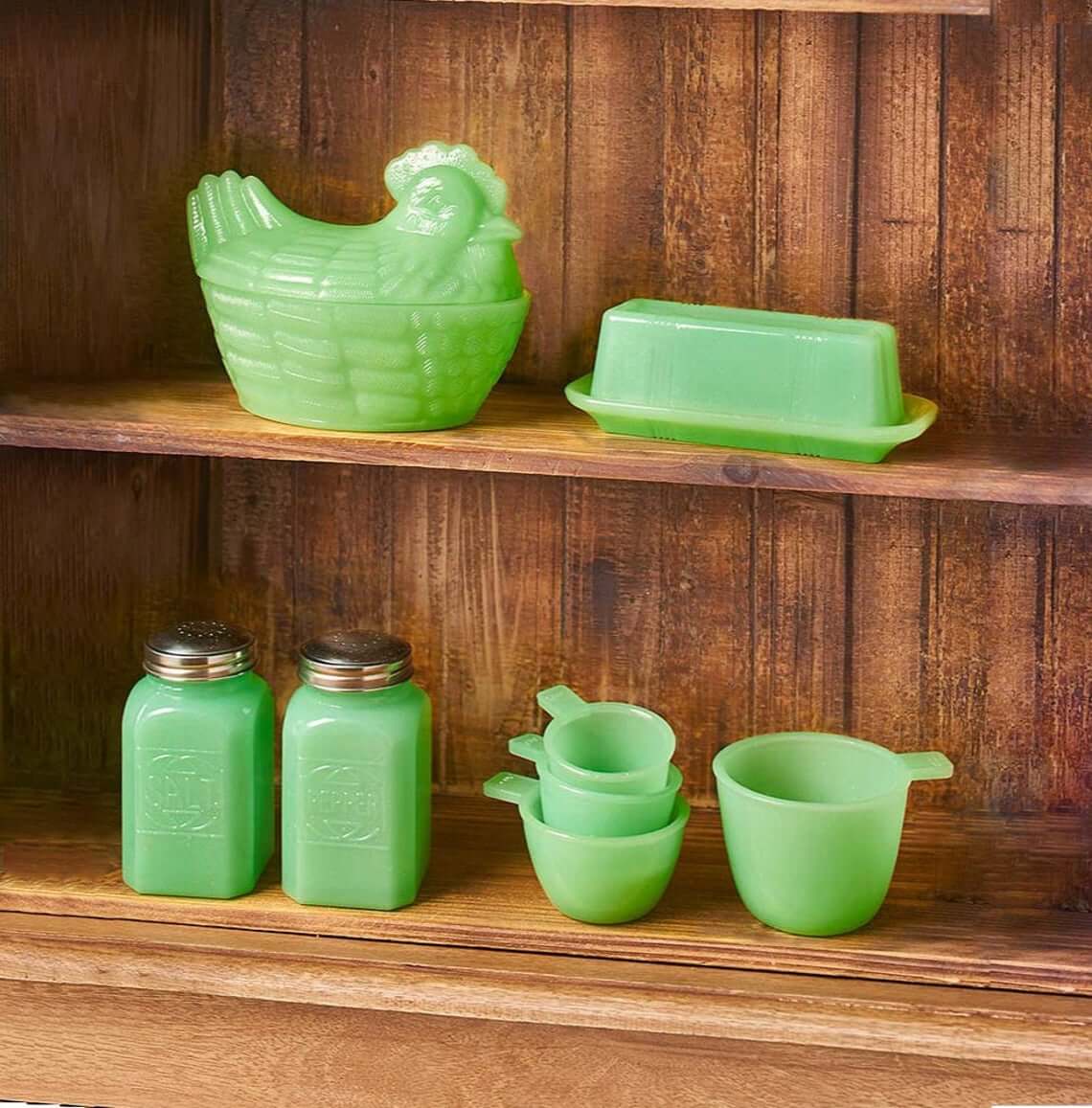 For a real vintage vibe that lends a sense of history and charm to any kitchen, these "Jadeite" kitchenware items provide a throwback sense of style that fits just as well in the most modern kitchens as it would in a turn-of-the-century home.
Whether you know someone who loves the nostalgia of old-fashioned cookware or someone who's looking to bring a dash of color to a more modern design scheme, these adorable dishes brighten up the kitchen with their bright, charming style. The retro design and bright colors let them fit into just about any kitchen that we've come across!
14. What's on the Menu This Morning?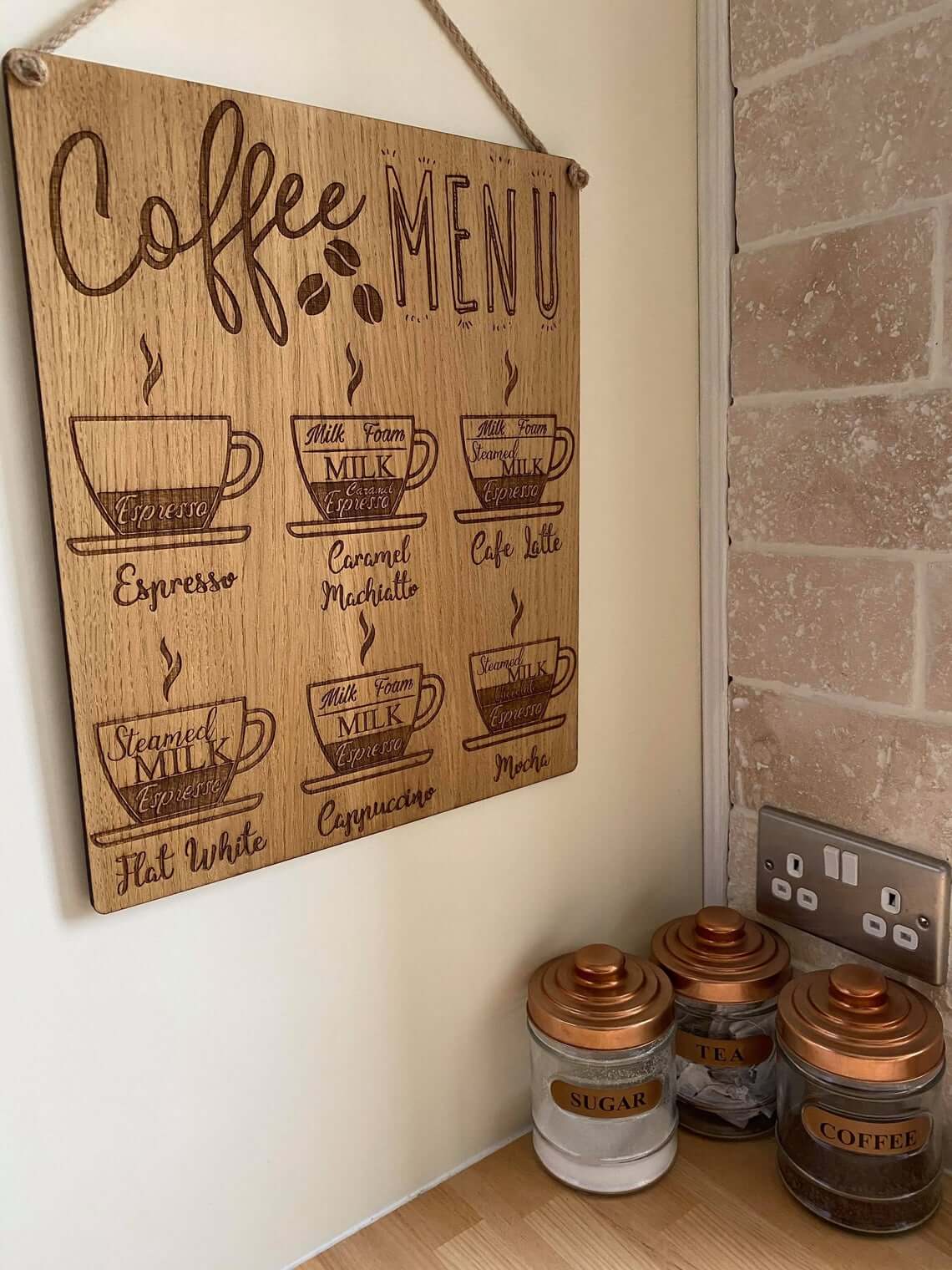 Some mornings, you're in the mood for an elaborate breakfast with a designer drink to wash it down. Some mornings, all you want is a good cup of coffee. No matter what mood you're in, this sign has got you covered!
If you know someone who can talk about their favorite roasts for hours, let them know that their expertise hasn't gone unnoticed. This cute, friendly little kitchen sign helps everyone know exactly what to expect from each new morning. Whether they actually stick to the sign's promised libations on a strict, day-to-day basis, however, is entirely up to them!
15. For When You Have to Spell It Out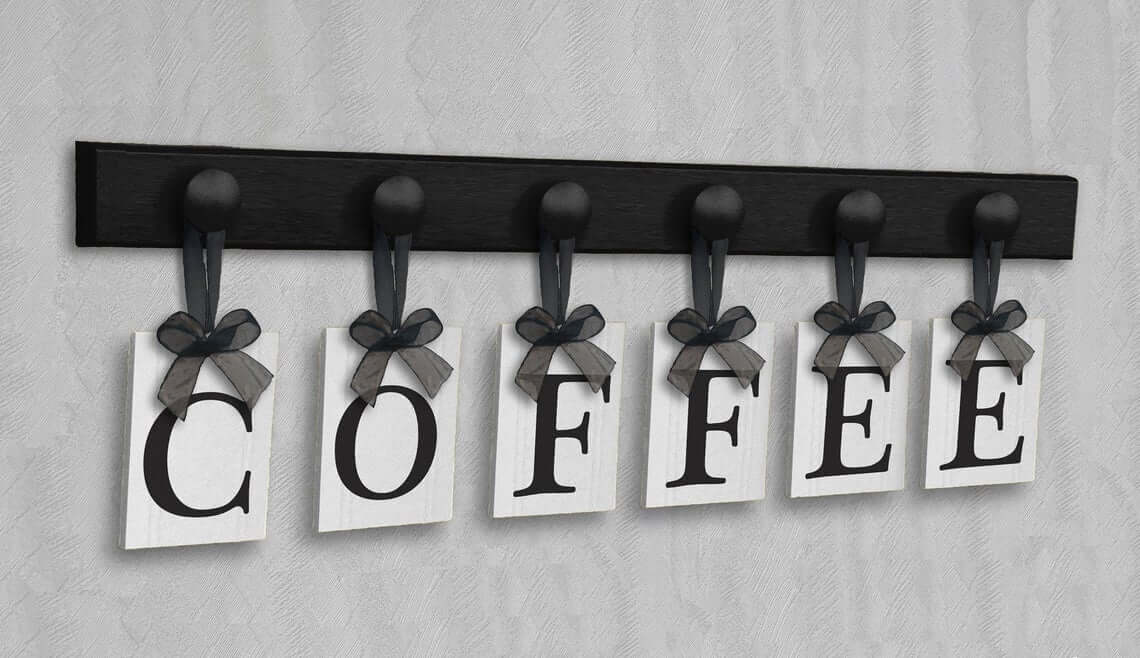 Breakfast may be the most important meal of the day, but for many of us, coffee is the most important part of our breakfasts! For the person in your life who needs their morning cup in order to really seize the day, give them a gift that gives that guilty pleasure the prominence that it deserves.
The bold, clear font and whimsical style of this wall hanging make it a great fit for the coffee-drinker who doesn't have the time or space to devote to a lot of clutter, as the slim profile keeps it out of the morning rush.
16. Keeping Things Cool in the Kitchen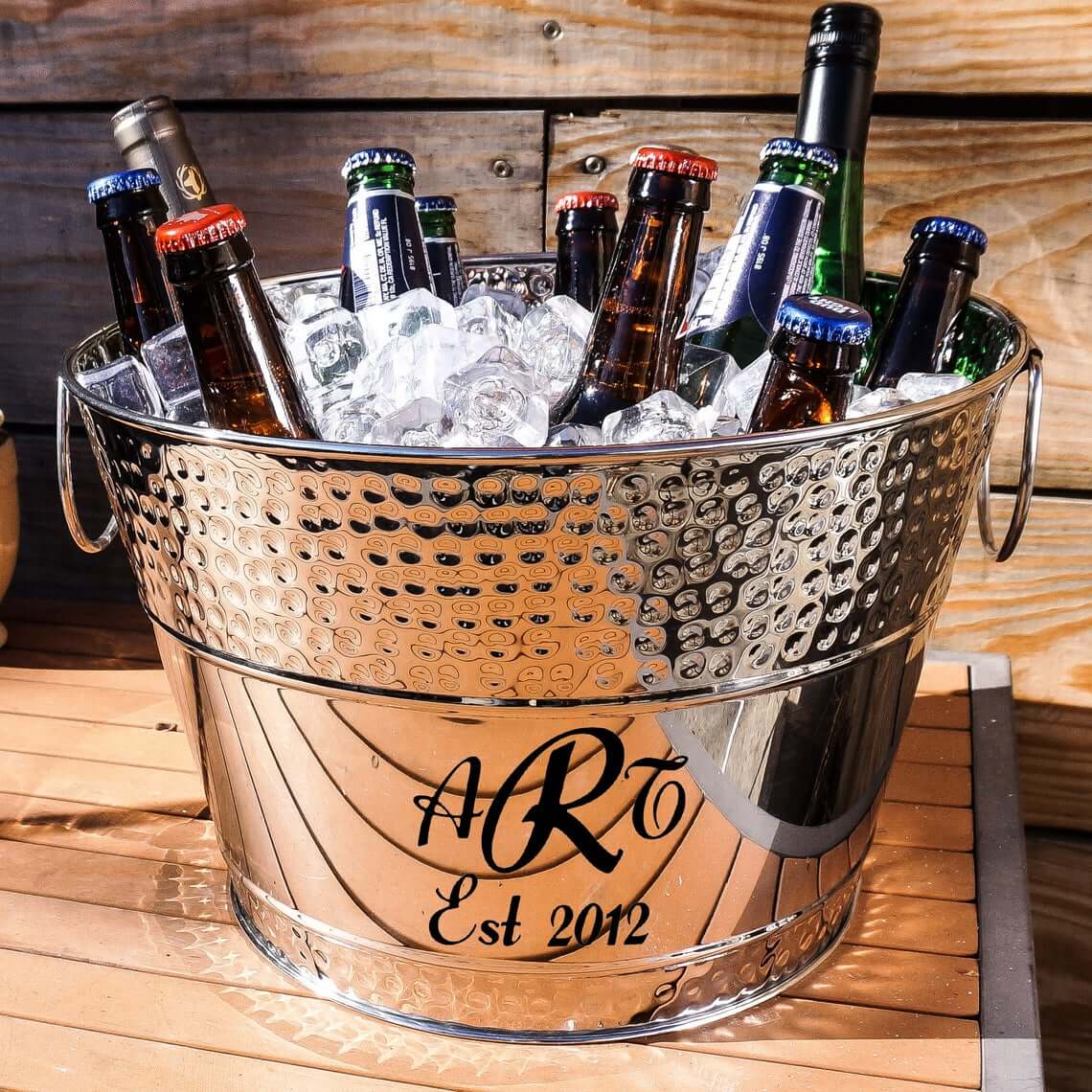 If you know someone who likes to keep things cool in their home, without the fanciness or the frills that come along with a lot of kitchen decor accessories, then this beverage holder is an awesome idea. A unique gift that keeps a nice, cold drink right at hand without being too flashy, this cooler is a simple, unpretentious offering that is still extremely useful for day-to-day kitchen needs.
Personalize the drink holder with a monogrammed initial, as well as a year or another short message to help make your friend or loved one's gift truly one of a kind!
17. Old-Timey Style with Plenty of Substance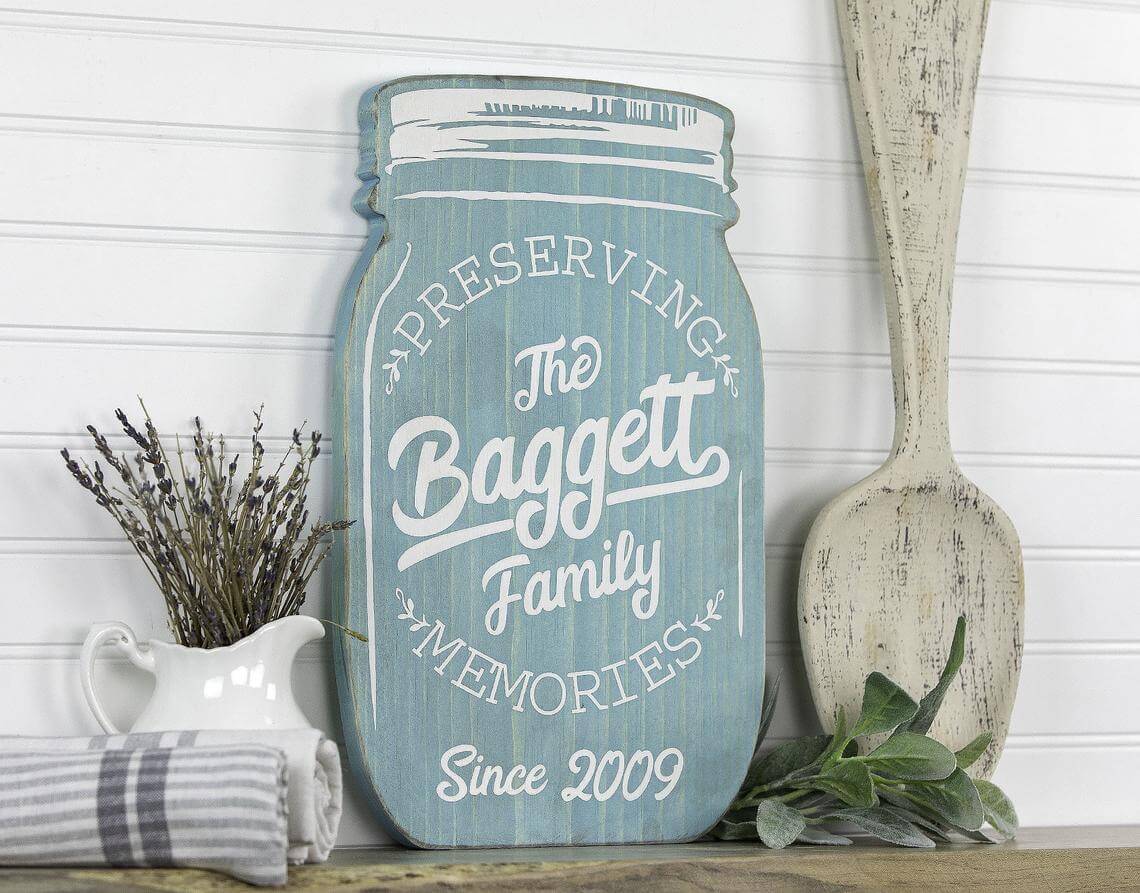 There's something charming about mason jars that have helped them stand the test of time, and this sweet wall sign is no exception. The seafoam tint of the sign provides a soothing dash of color that's eye-catching without being overwhelming, and the design itself hearkens back to a quieter, simpler time where canned goods ruled every shelf and people made all of their own preserves.
Another personalized gift that lets you make each present unique, this sign features the family name of your friends or loved ones, along with the year of "establishment" and enough space for another message.
18. Kitchen Decor Items that Send a Message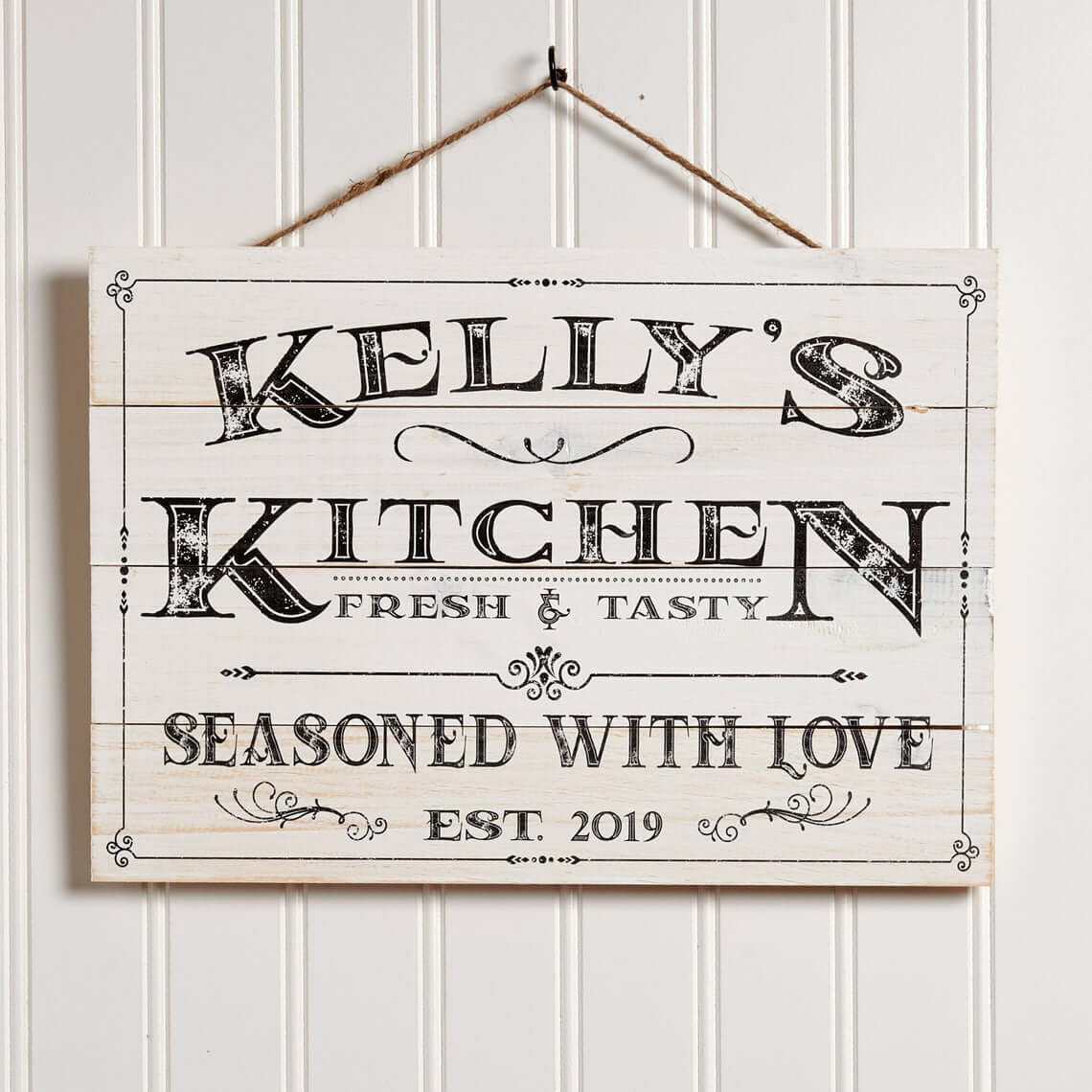 Most kitchen decor items hinge around the idea of setting the kitchen apart, showing how unique it is in one way or another. With this sign, you can finally give a gift that cuts to the heart of the matter. What sets each kitchen apart is the love that's shared within its walls, and this sign makes that clear to even the most casual of visitors.
Share this gift with a friend or a loved one who has always made you feel at home within their kitchen. Each sign is hand-painted and personalized with the name and date you choose.
19. A Tongue-in-Cheek Kitchen Joke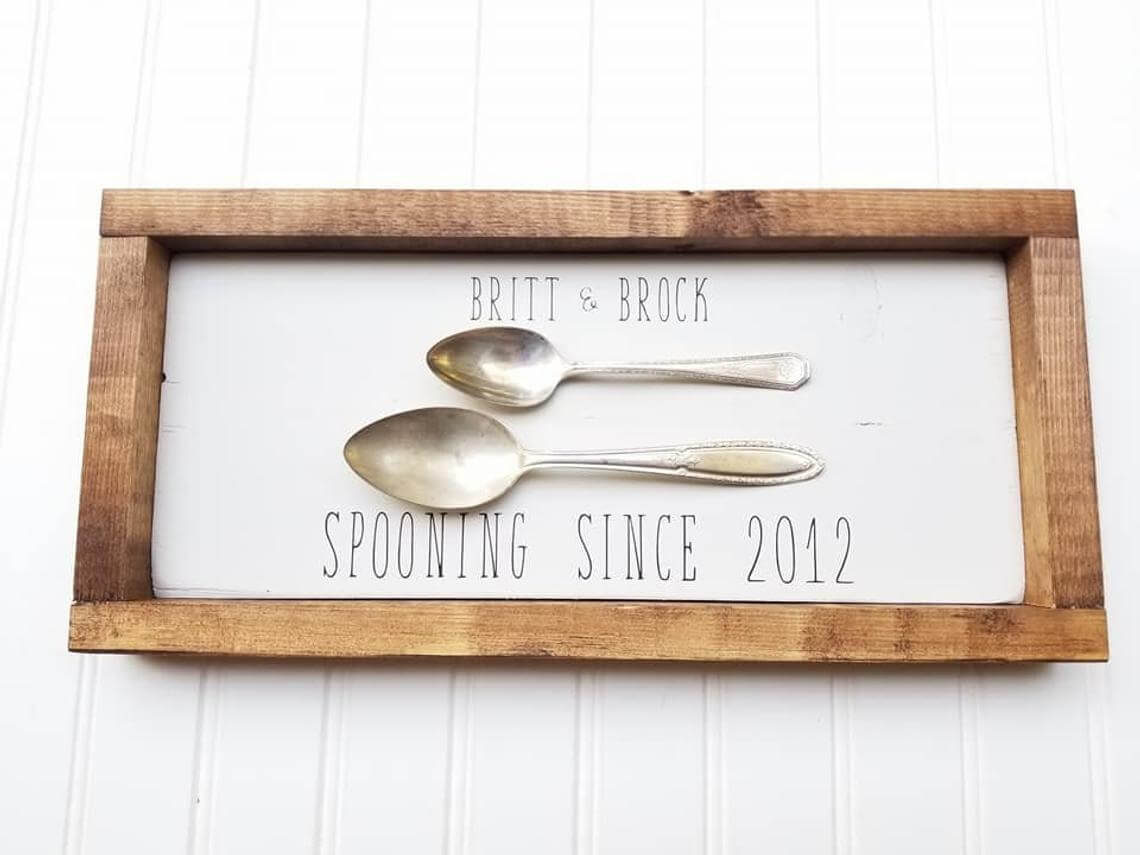 With this sign, you can finally answer the big spoon or little spoon? The question once and for all. If you know a couple of lovebirds who aren't afraid to tell the world how in love they really are, this sign may be the perfect "fit" for their kitchen!
The best kitchen decoration accessories take the personality of both the gift giver and the gift recipients into account. If you know a pair of spoons who aren't afraid to flaunt the joy of their relationship, then this sign might be the best choice for your next holiday gift exchange!
20. For All the Smart Kitchens Out There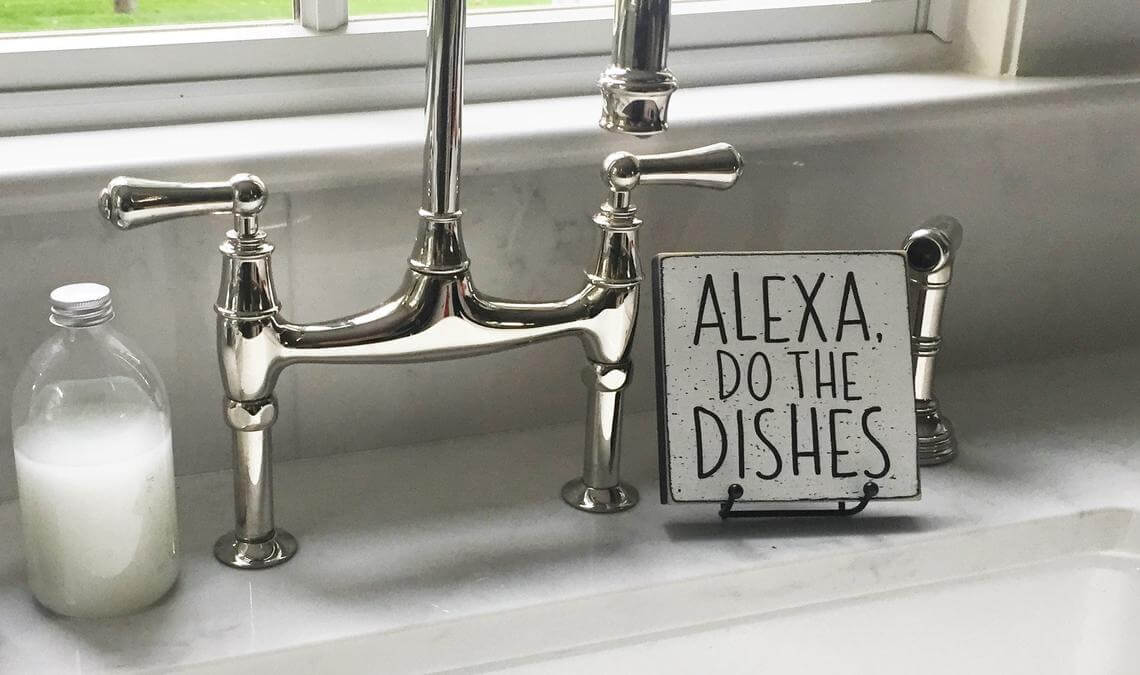 Nowadays, it may seem like Alexa (or other smart home devices) can do everything, but there are still a few tasks that we have to take care of with our own two hands. This clever kitchen sign reminds us all of the simple, down-to-earth chores that are pretty much unavoidable, no matter where you are.
The practical, thin-profile design of this cute little sign makes it a great fit for a kitchen of any size. For your favorite tech wizard (or your friendly neighborhood Luddite), consider a gift that speaks to the practical realities of any home.
21. Counting Your Chickens Before They Hatch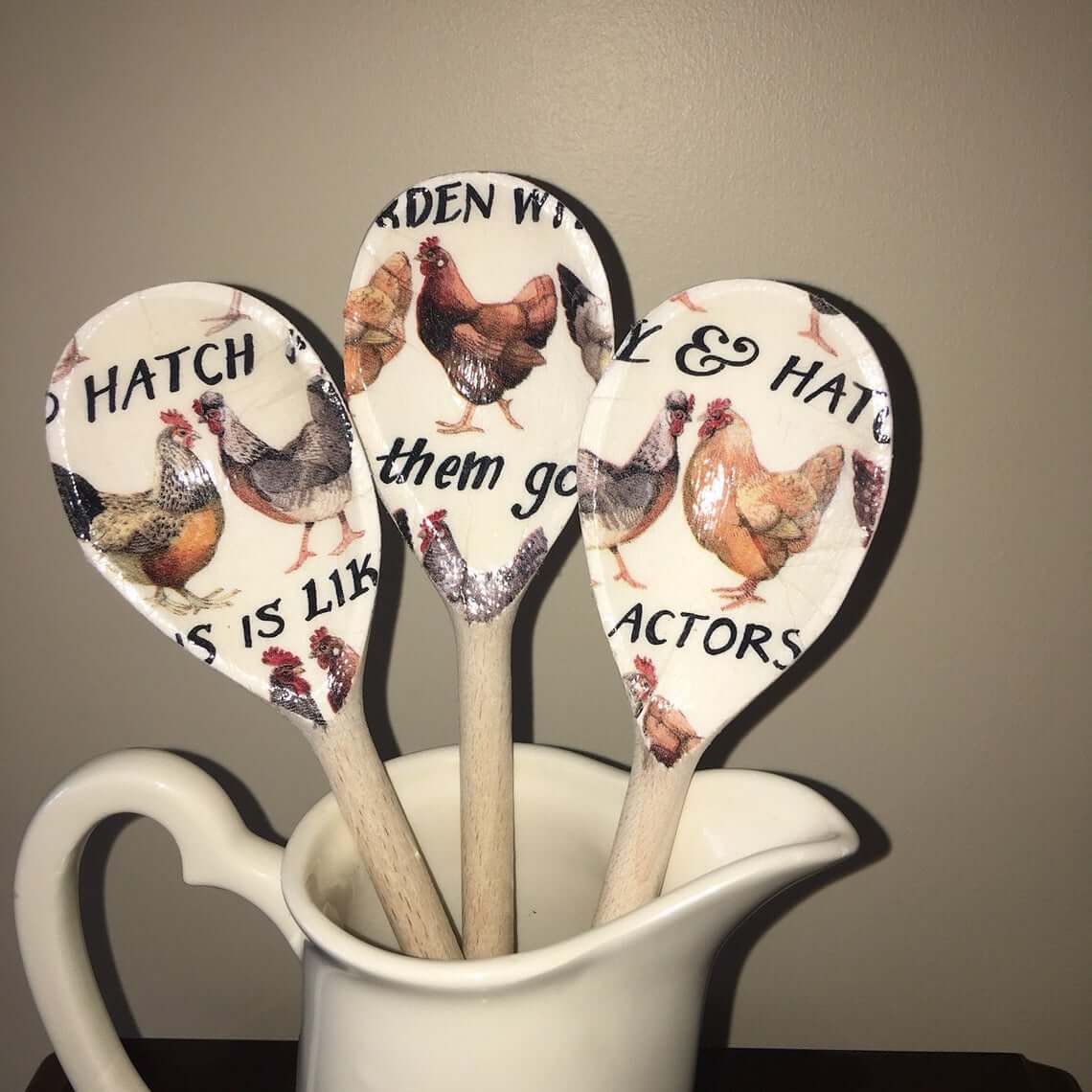 Which came first, the chicken or the egg? With these spoons, you can have both at the same time! No matter whether you're scrambling up some eggs for an early start to your day or winding down at the end of the night with a quick stir-fry dinner, these spoons have got you covered.
The bright, cheerful colors of the chickens on the spoons make them a cute match for just about any kitchen, but they really work best to bring a sense of old-world style and charm to the modern kitchens that you or your friends know and love!
22. Keeping Things Nice and Neat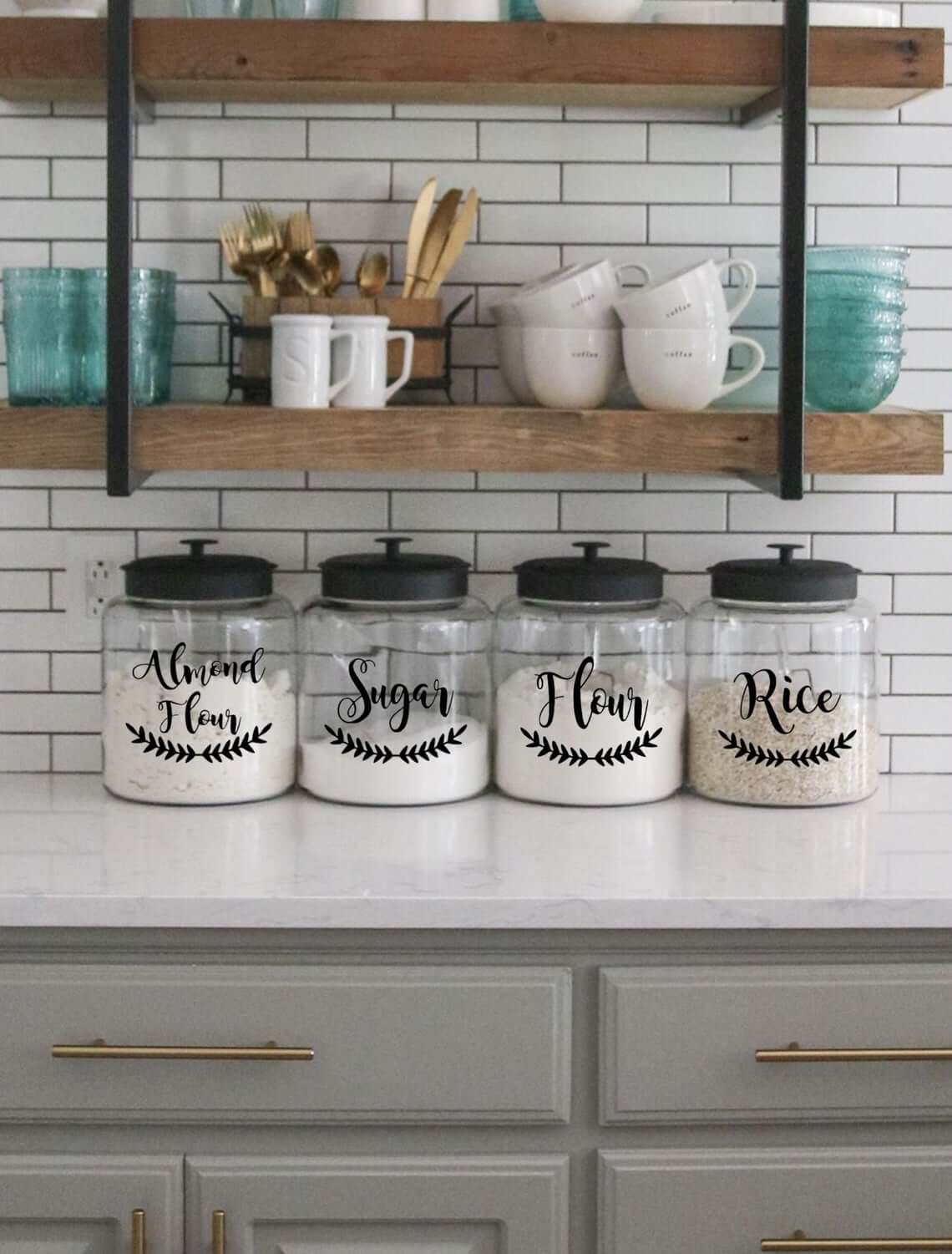 It's all too easy for a kitchen to get cluttered. Anything that isn't properly labeled can be confused for just about anything else, and the mess can quickly get out of hand. That's why these cute matching jars are such a must-have for all of the busy chefs and homemakers out there.
With bold, easy-to-read labels that can be seen at a glance, these jars will help you or someone you know keeps everything straight in the kitchen. With their help, you won't worry about whether you've just added a heaping spoonful of sugar or salt to your morning coffee!
23. Bringing the Outdoors Indoors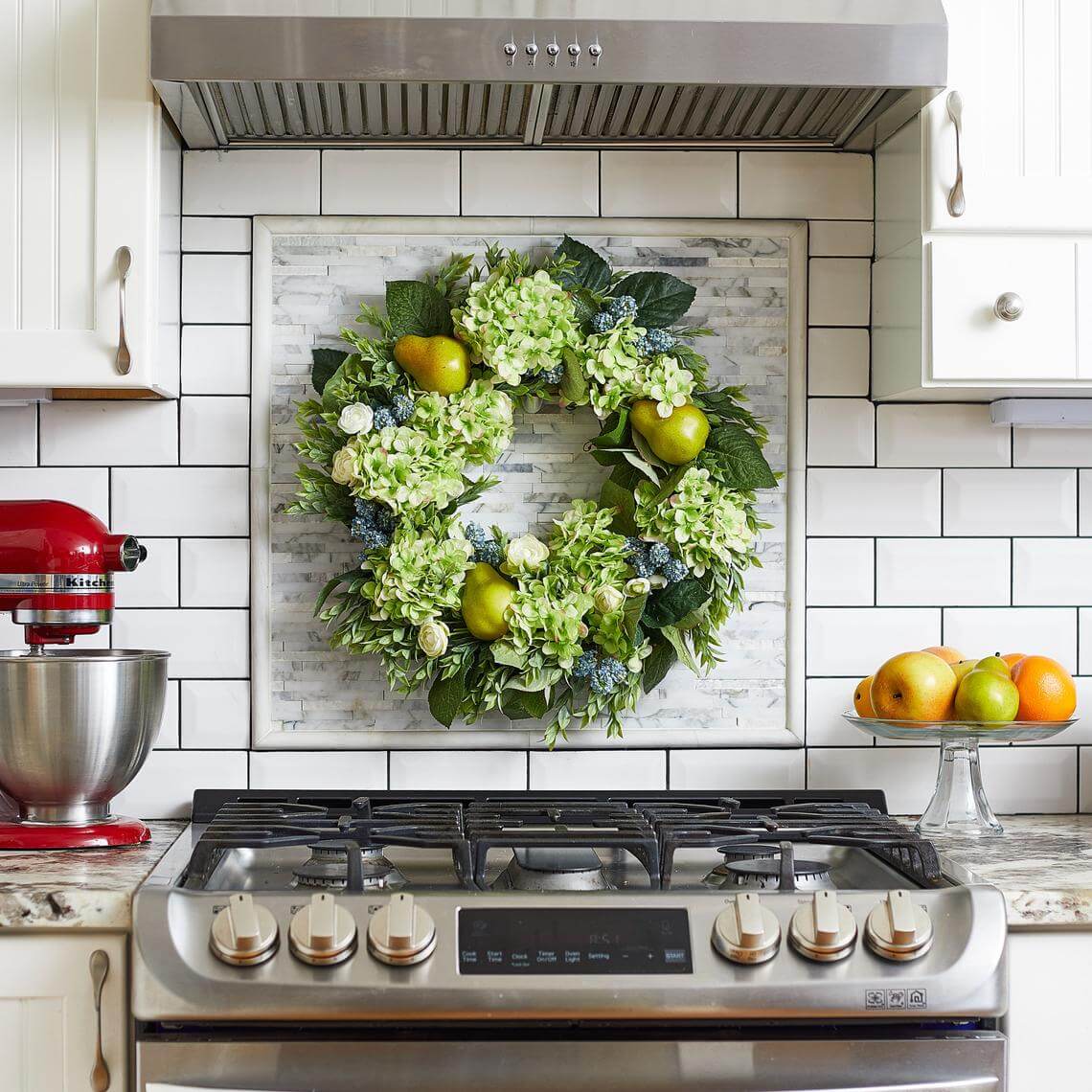 As the weather continues to cool off, some of the best kitchen decoration accessories are the ones that bring a touch of springtime into our winter homes. This bright floral wreath lends a sense of cheer and warmth to any kitchen, and brings a breath of fresh air into the home, no matter what the weather's like outside.
Especially during the holiday season, evergreen wreaths can seem overused or cliche. In contrast, this cheerful wreath uses large flowers, bold colors, and a bright, sunny atmosphere in order to provide a sense of open, outdoorsy charm on the coldest of days.
24. Farm-style Fun for the Modern Kitchen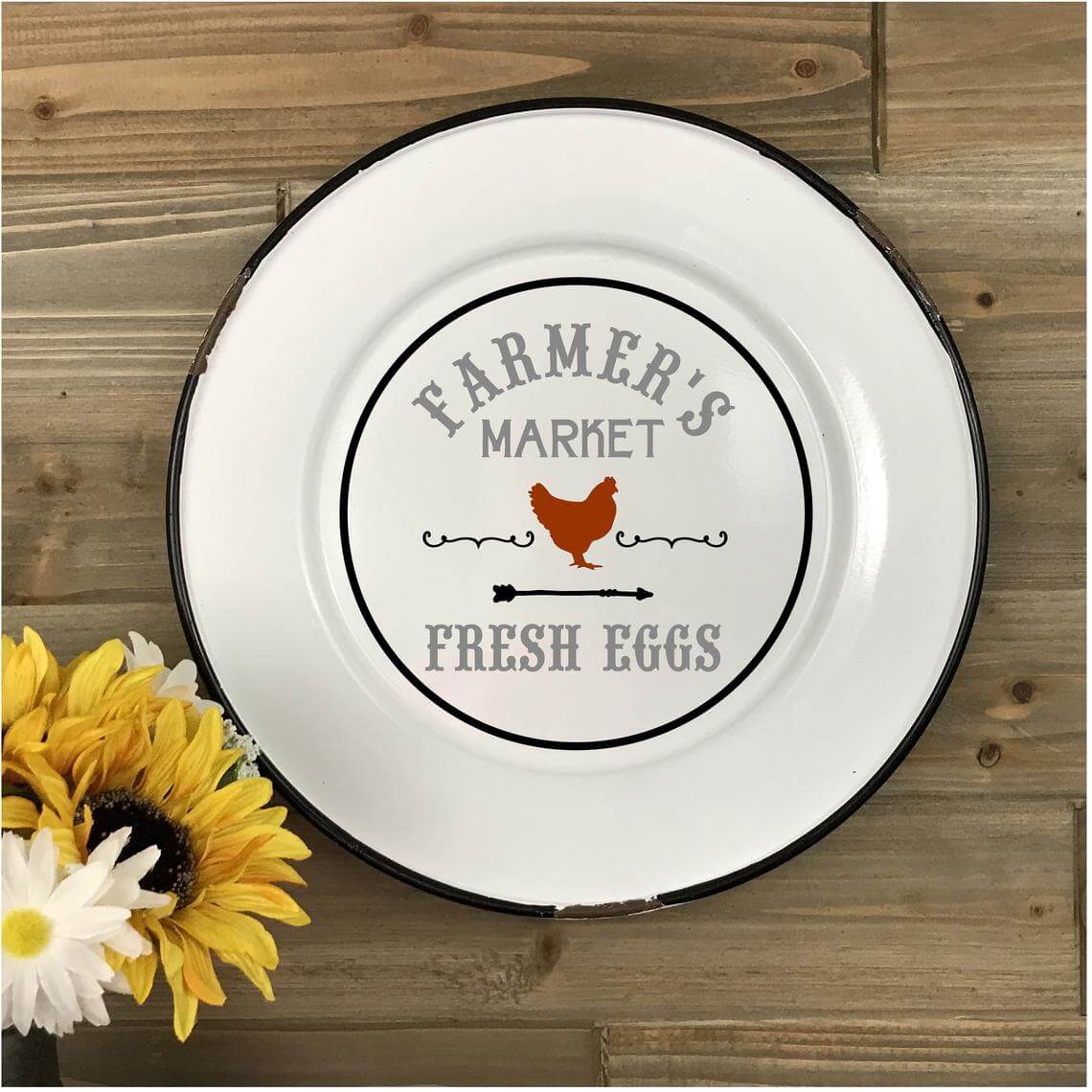 You may not know anyone who's been raised on the farm, but the best kitchen decoration accessories are those that transcend birthplace or place of origin to provide a bright, charming message for the country mouse in all of us!
For those lazy Sunday mornings when you just want to hang out with friends and family and cook a truly excellent breakfast, this plate provides a simple, heartwarming throwback to a quieter time and place. The old-fashioned, understated style of the plate is sure to resonate with your friends or loved ones, no matter what place they hail from!
25. A Simple Gift That Stands the Test of Time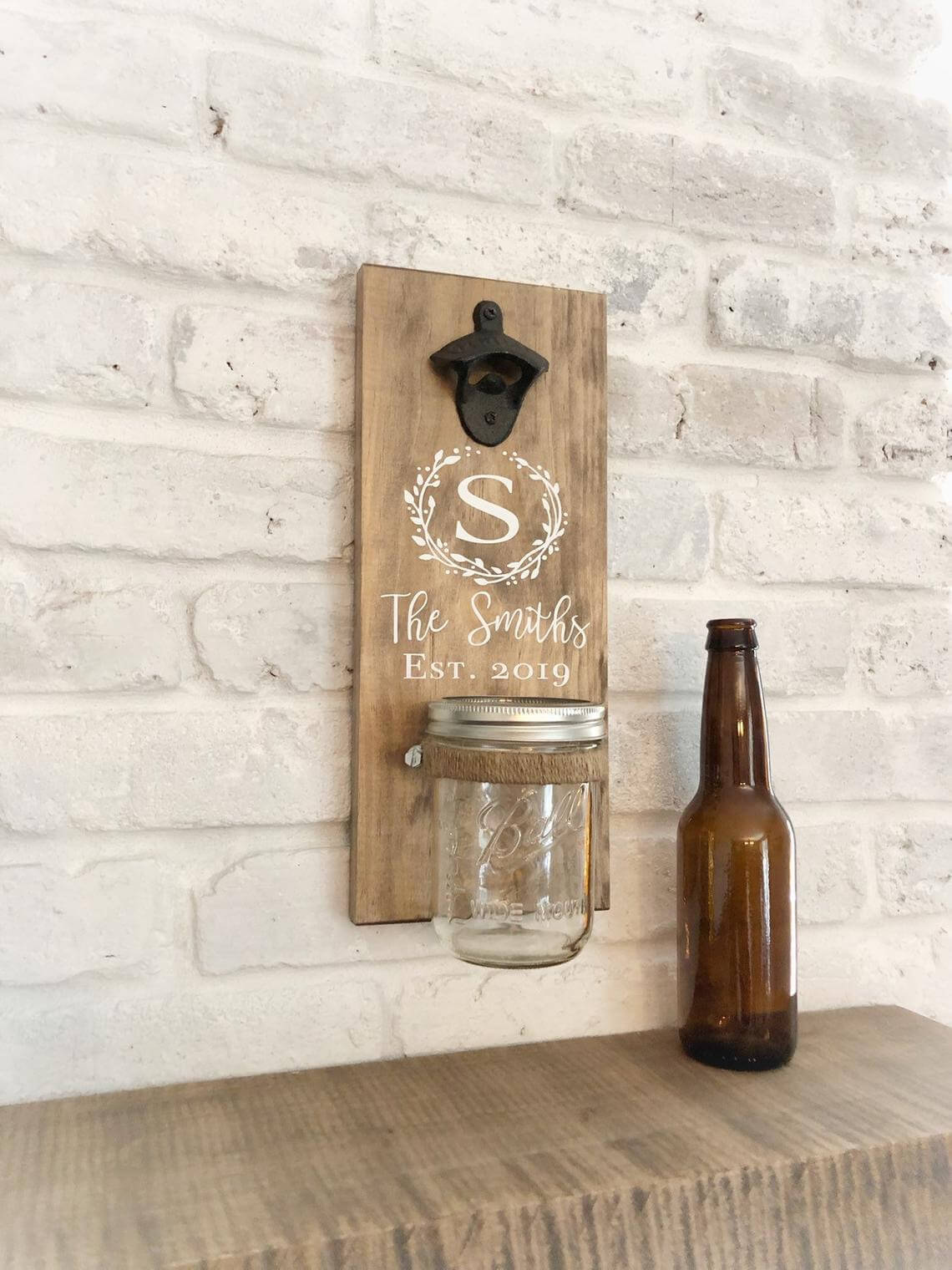 Whether you need a housewarming gift for a brand new home or you want to acknowledge a home (and a kitchen) that's really stood the test of time, this cute little sign lets everyone know that your friend or loved one is in it for the long haul.
Personalize the signboard with a stylish monogrammed initial, and then choose the date, the name, or the short message to rest underneath. Regardless of how long your friends or family have lived in their current home, let them know how much you appreciate their dedication and willingness to commit to life!
26. A Culinary Elf on the Shelf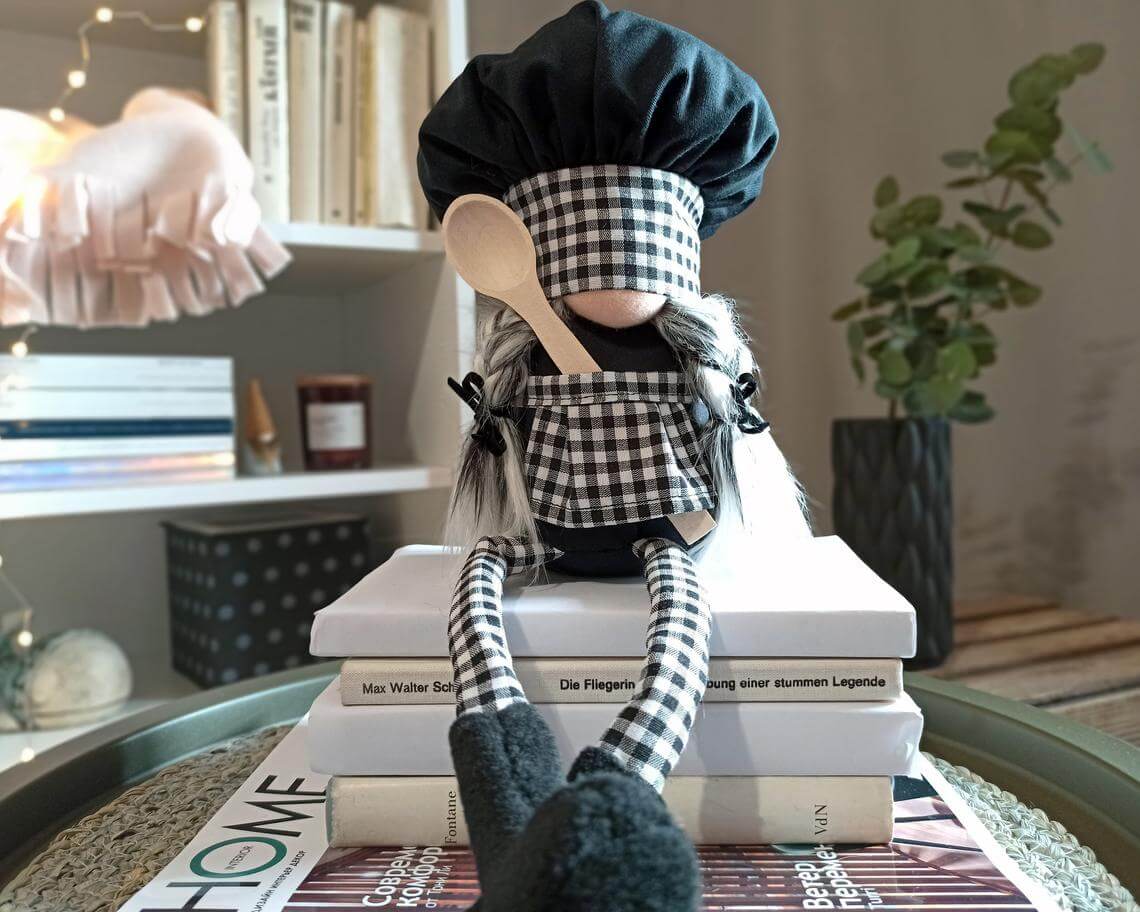 Even after the holidays end, some of us may still need a little bit of help keeping our kitchen straight. This charming little helper is heavy enough to use as a paperweight, but still cute enough to blend right in with the other kitchen decor accessories. Their long, braided hair and soft, touchable fashion sense make them a perfect match for families with children or just anyone who needs a little bit of company.
With their own cooking utensils at the ready, this cheerful little friend is here to stay (and lend a helping hand) throughout the holidays and beyond!
27. For When You Need a Quick Reminder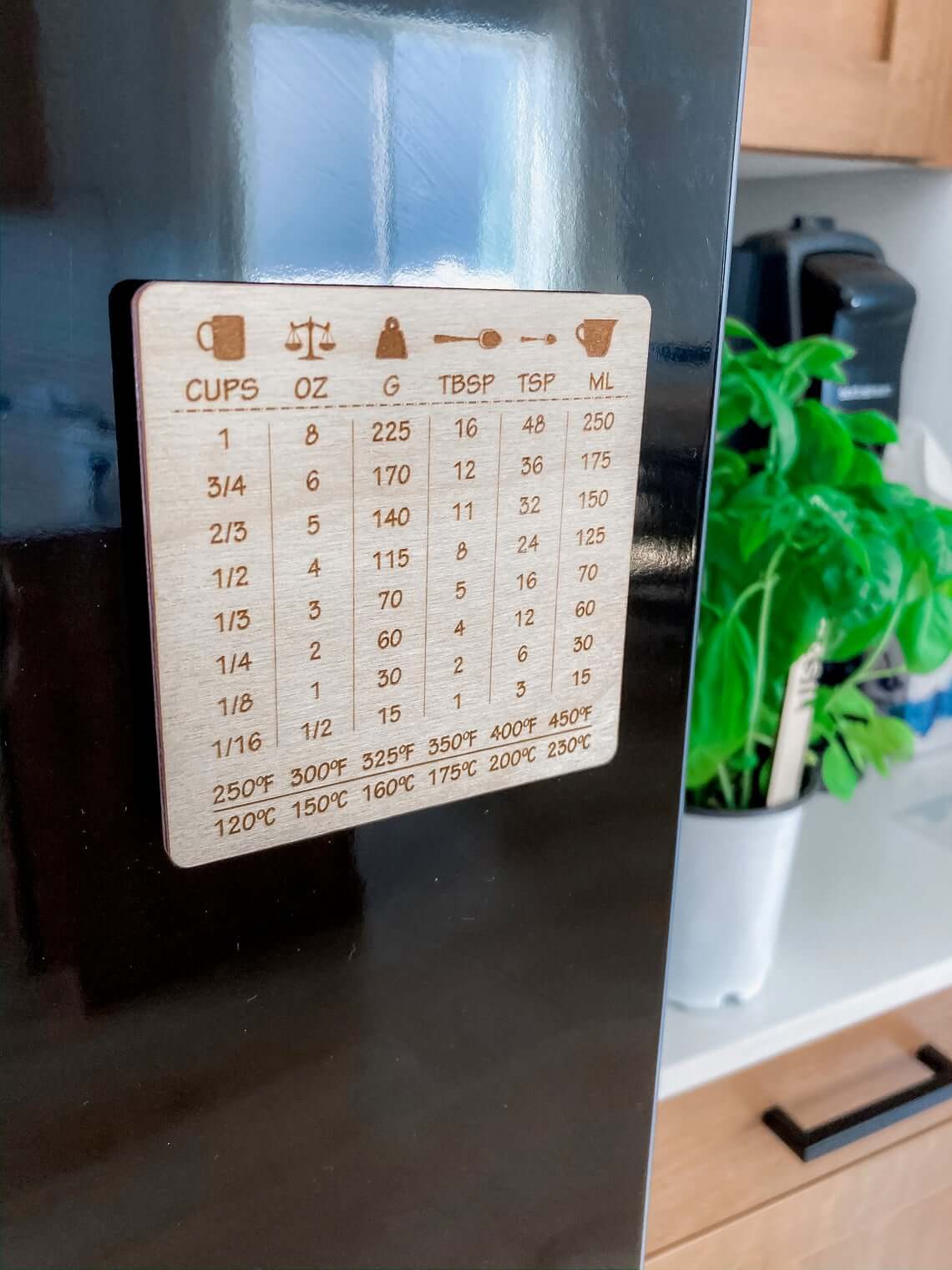 For many of us, the trickiest part of cooking is trying to remember all of the last-minute conversions or changes that we forgot to jot down in the margins of our recipe. This super-useful chart takes the guesswork out of any new dish, which makes it a must-have for the chef who always loves to experiment.
With conversions between cups, ounces, grams, tablespoons, teaspoons, and milliliters, this chart should cover all of the bases. Take some of the stress out of your loved ones' culinary routine and help them answer any questions that may suddenly pop up in the kitchen.
28. Going Back to Your Roots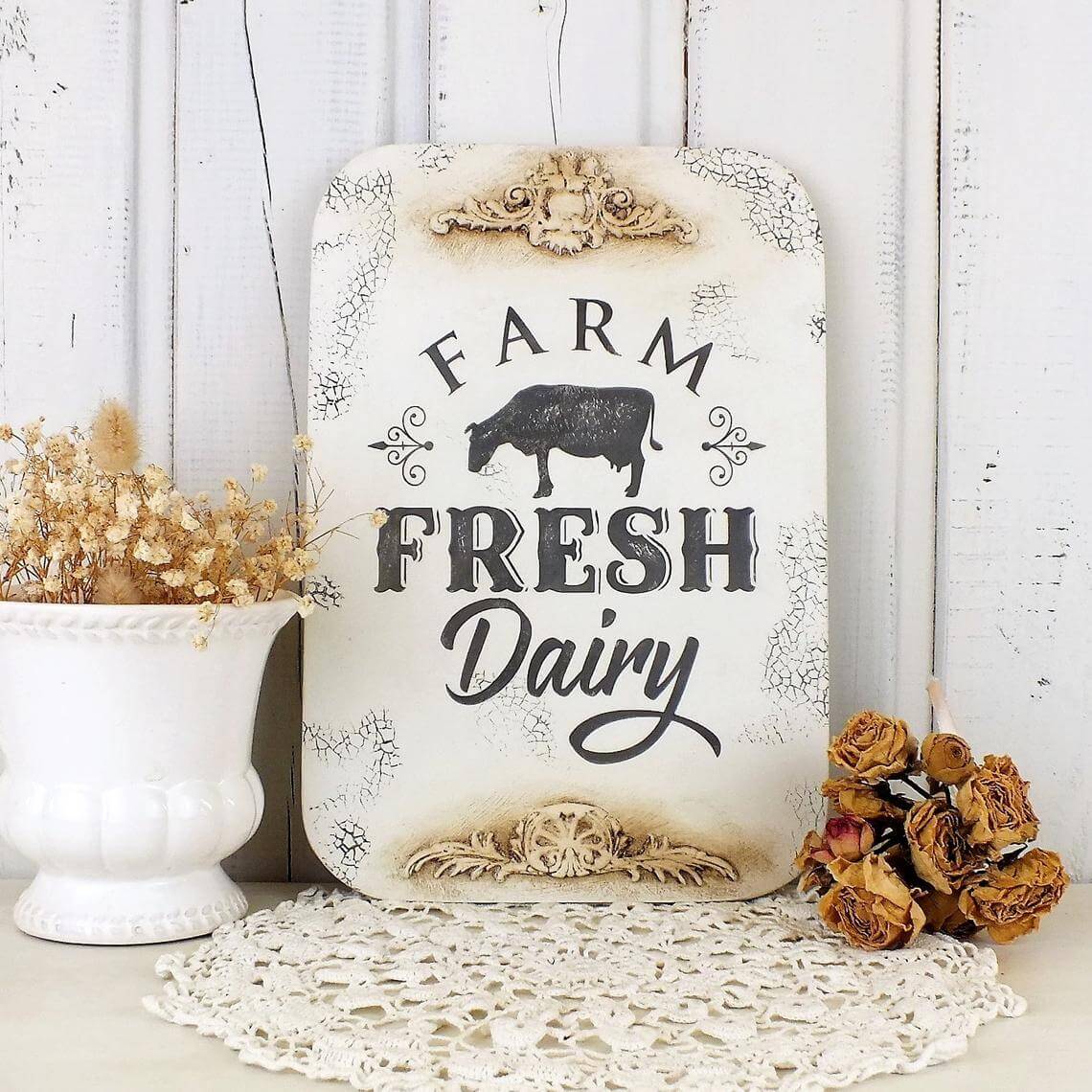 Whether your friends or loved ones were raised in the country or have just always longed for a simple, down-home, country-style life, this stylish sign is the perfect gift to help them get in touch with the quieter side of life.
The bright, bold message and eye-catching design make this sign a good fit for modern kitchens and kitchens with more of a shabby chic vibe alike! If you know someone who's been looking for a chance to get away from their busy life, this gift can help them create their very own farmhouse retreat, no matter where they are!
29. A Quick and Easy Catch-All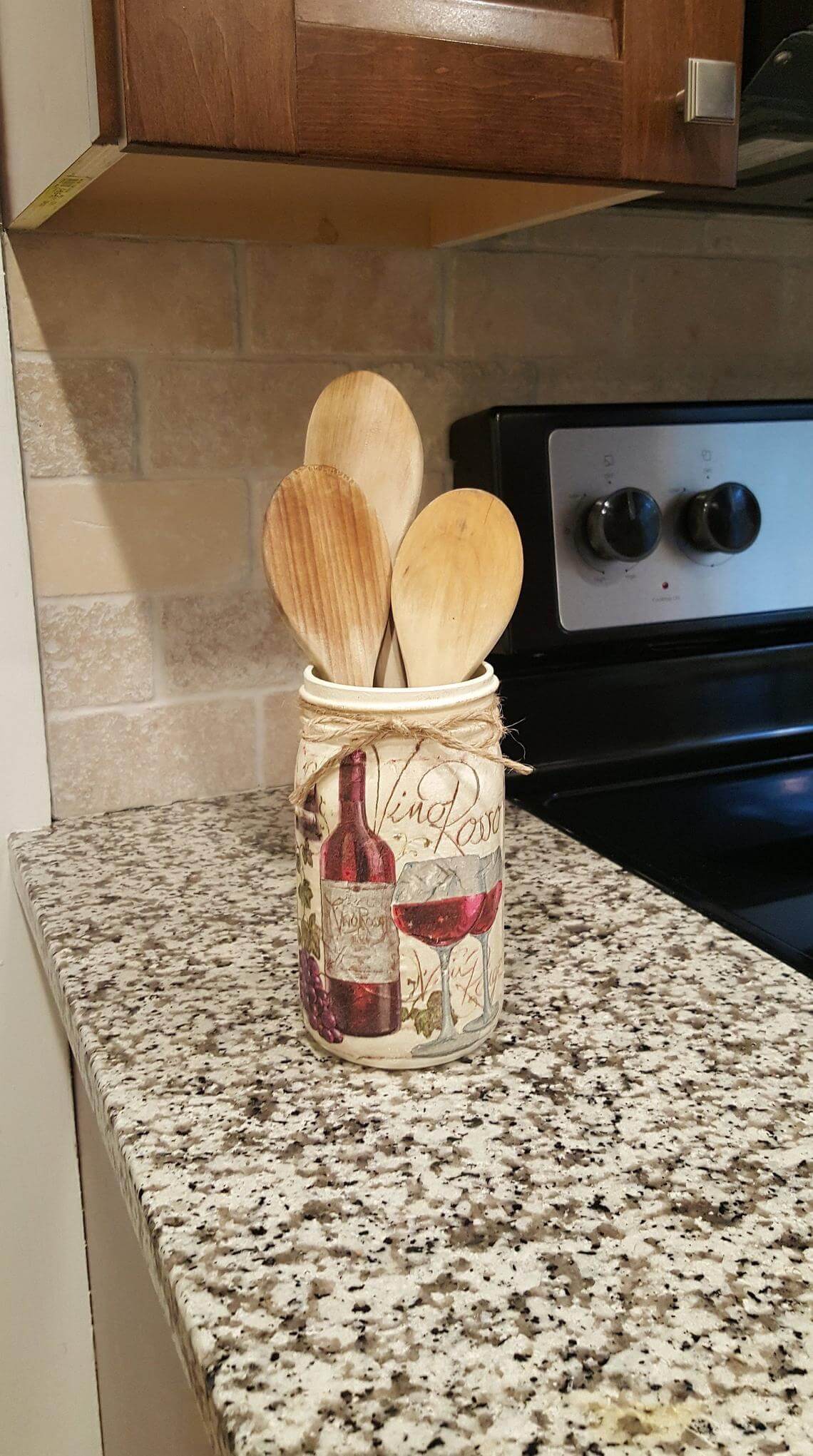 For a bit of old-world Italian charm, this catch-all kitchen accessory brings a piece of history into any kitchen. Whether you know someone who's proud of their Italian roots or someone who just really likes a good glass of wine, this adorable cup makes an awesome gift for the romantic in all of us!
Use the cup to store extra spoons, keep a few kitchen utensils out of the way, or just keep some of the clutter up off the counter! No matter what they use it for, your friend or loved one is sure to appreciate the handy storage.
30. Remembering What Really Matters In Life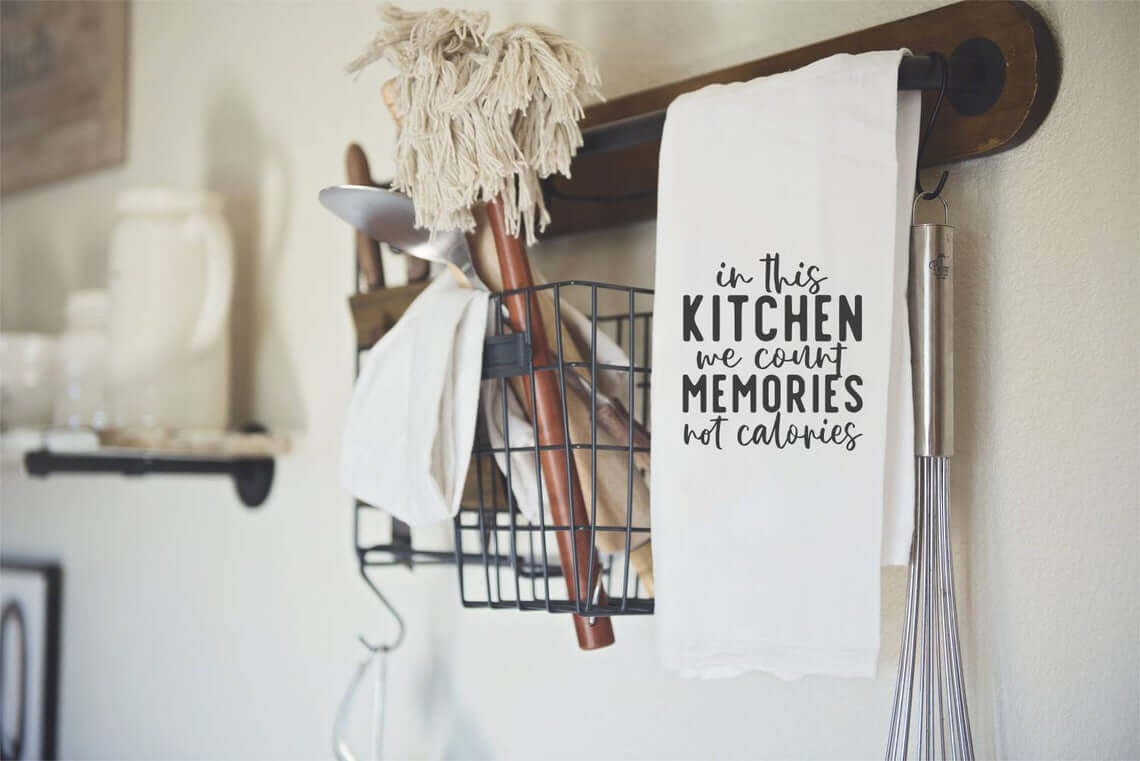 In all of the hubbub of day-to-day life, it can be easy to lose sight of the important things in our homes. Mealtime can become a mere routine, an exercise that we tick off of our to-do lists before worrying about how to make up for the calories we've just consumed.
This sweet, simple hand towel cuts right through all of the chaos to remind viewers of the most things that truly matter. The memories we forge with our friends and loved ones will linger long after the taste of a meal has faded from our thoughts and our minds.
31. Keeping the Days Straight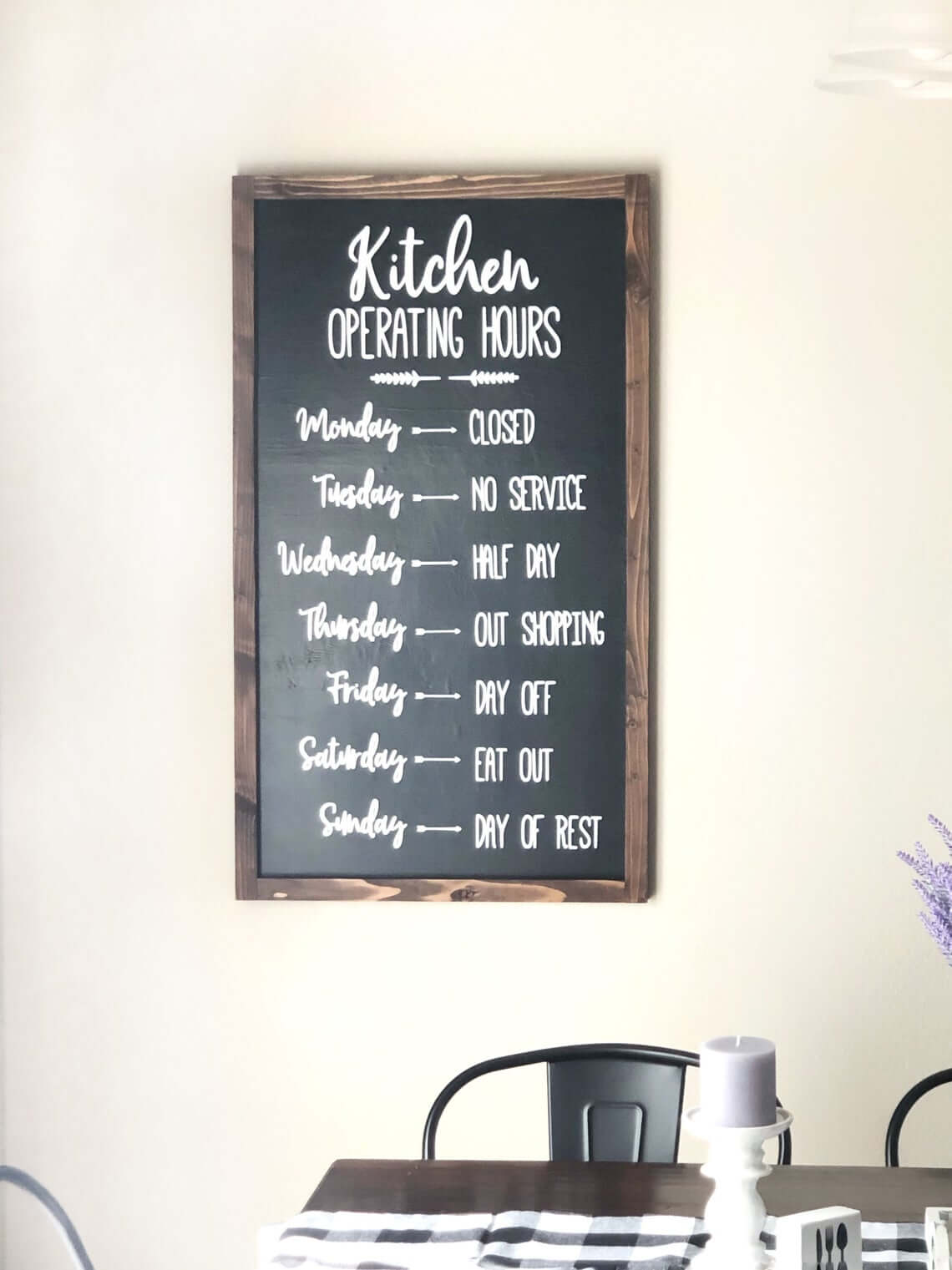 Sometimes it may feel difficult to keep track of the time or the day. If you know someone who always feels like they're rushing to keep up with the week, this handy sign lets everyone else know that the kitchen is their own personal "time out" space!
This cute, clever sign provides you or a loved one with a ready-made excuse for every day of the week. No matter what's going on outside, if it's one of those days where your friend just doesn't feel like hustling and bustling in the kitchen, this sign's got them covered all week long!
32. For When You've Got to Roll With It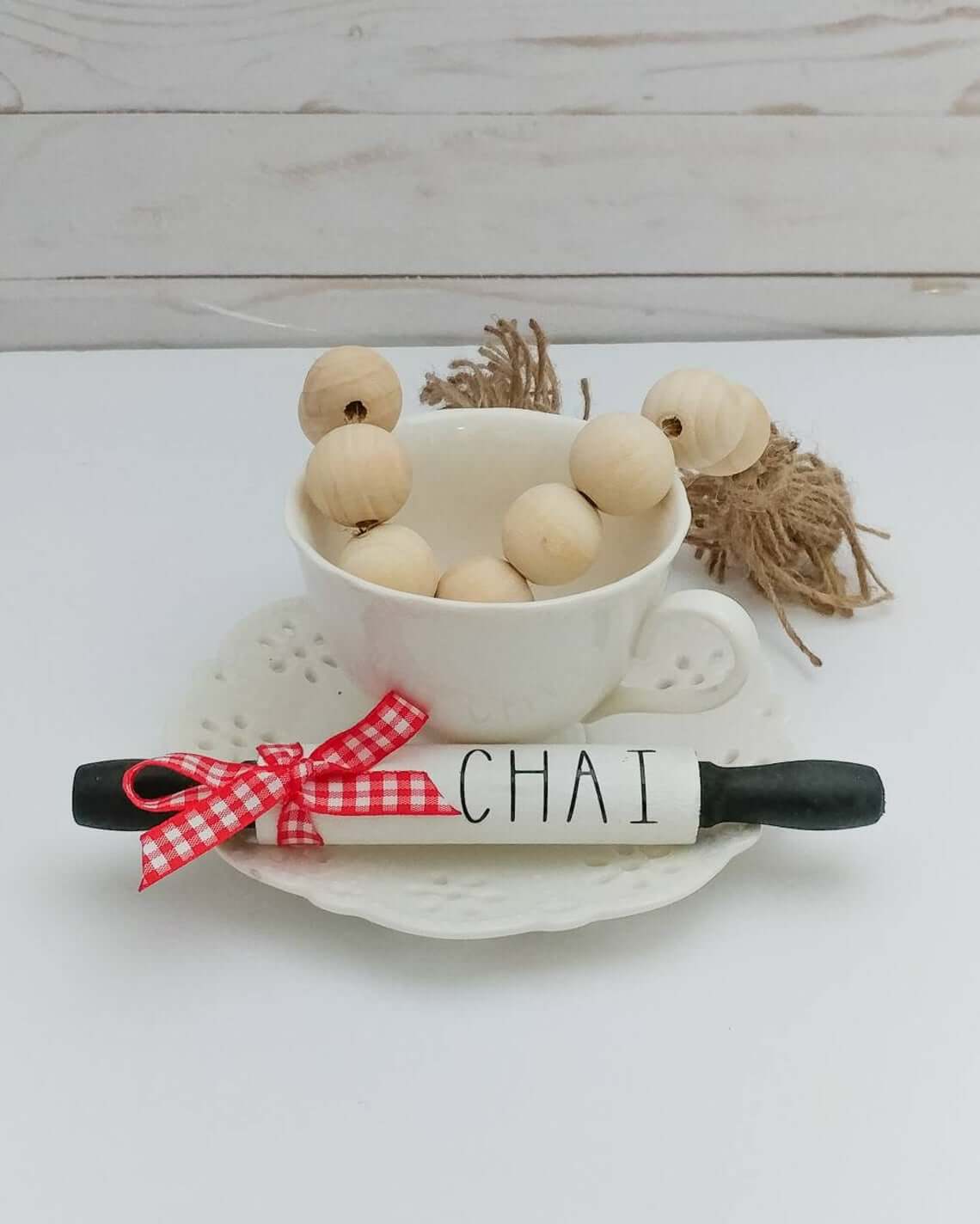 Nothing says "roll with it" like a rolling pin, and this rolling pin says even more than that! Personalize your friend or loved one's rolling pin with a short, sweet message, and they'll be sure to think of you every time they use it.
Whether you use their name, a commonly-used word or phrase, or just some little inside joke between the two of you, the stylish look and personalized nature of this designer rolling pin ensures that it will have a place of honor in your loved one's kitchen for years to come, baking aficionado or amateur!
33. An Anchor Throughout the Toughest of Storms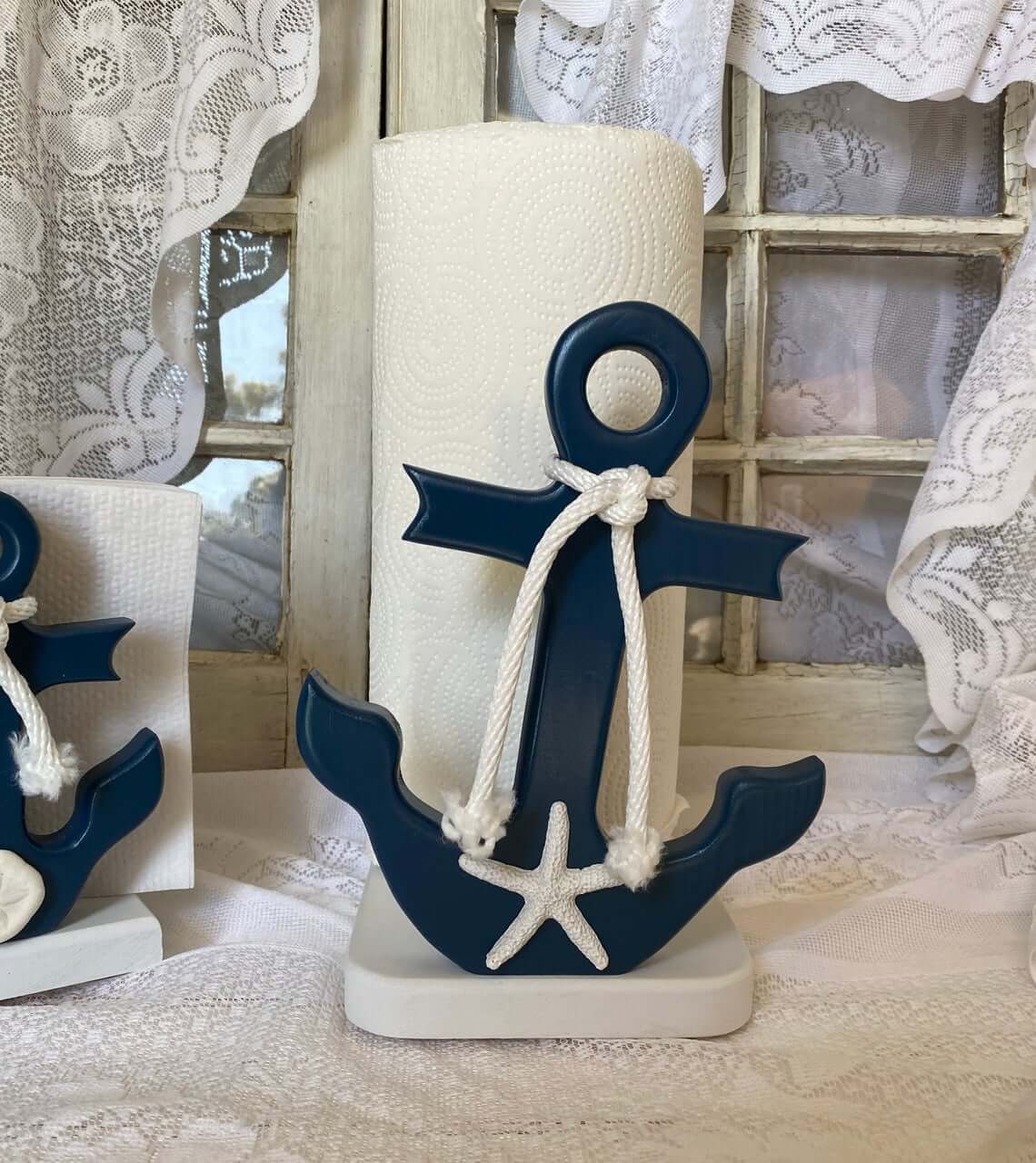 We've all had those days where it feels like life is pulling us in a million different directions at once. No matter what you may be facing, this anchor provides a quiet reassurance of the things that really matter. Any gift from a friend or loved one is sure to be appreciated, but this anchor goes above and beyond in its heartfelt message.
For someone who feels adrift in the sea of life or tossed about by the storms of chaos and busywork that constantly surround us all, an anchor is a sure way to tie them to the things that are always constant: friends, family, and loved ones.
33 of the Best Gifts Available for the Kitchen
No matter what gift you choose for your friends or loved ones this holiday season, the most important aspect of any gift is that it comes from the heart. You know the people in your life better than any list or article on the internet could ever hope to do, and you have a better understanding of just what they're hoping to receive during this gift-giving season.
With that in mind, use the list of gift options above as a sort of jumping-off point to give you some ideas of where to start. Whether you choose a gift from off the list or just use it for inspiration as you start shopping for that perfect present, you can't go wrong as long as you take the recipient's tastes and preferences into account!
Leave a note down in the comments and let us know which gift on this list was your favorite or if you think there were any quick and simple home and kitchen gift ideas that we may have missed! Keep looking for the perfect present to make your holiday season a time that's full of warmth and joy and light that will last all year long!