With summer on the horizon, it's time to entertain, as well as to relax with your family, and you want your home looking its best! Whether spending time with friends or enjoying a lazy, summer afternoon at home with your loved ones, a new living room floor can give your house a whole new look.
9 Living Room Flooring Ideas that will Completely Transform your Space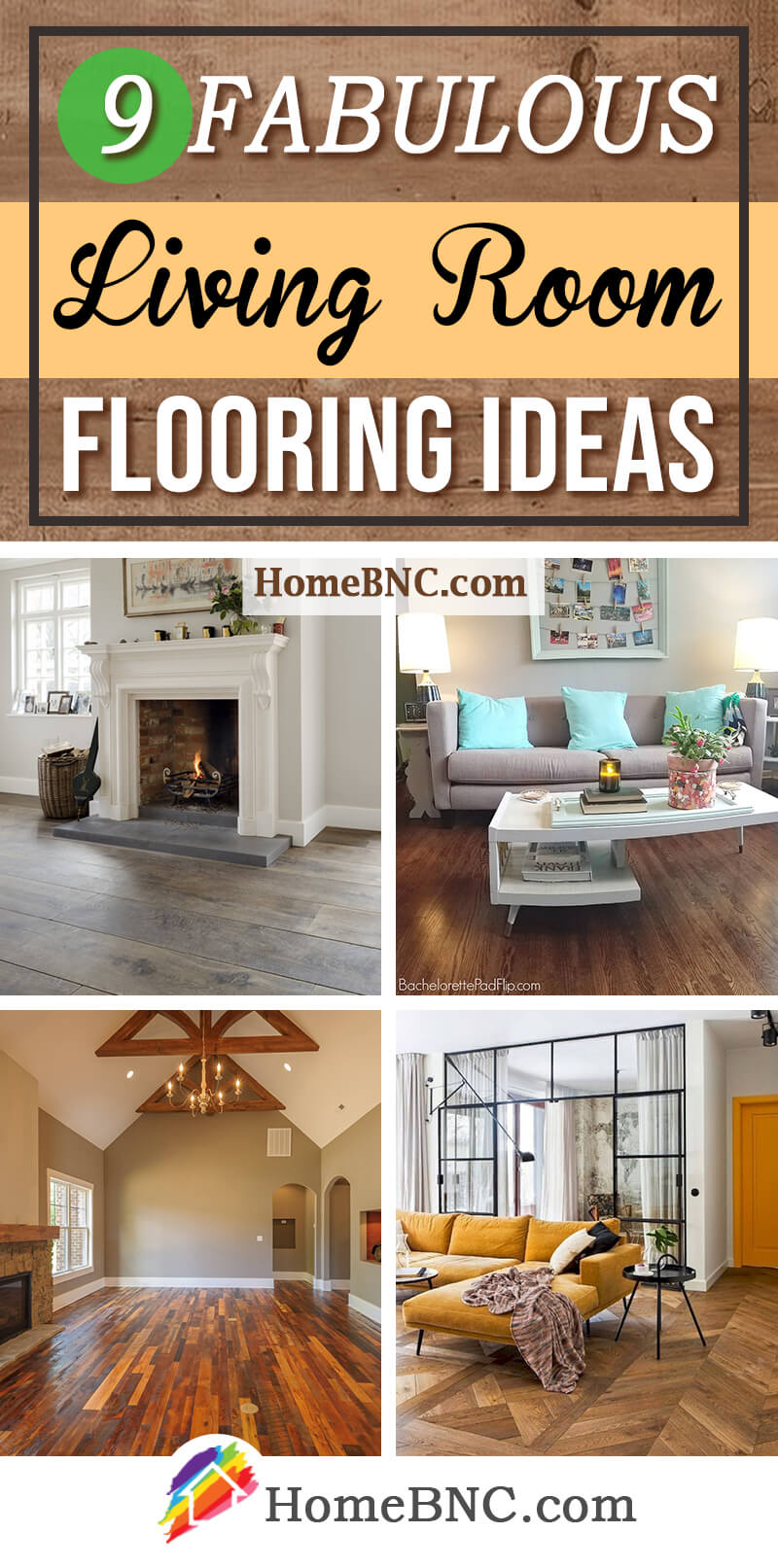 Whether your old floor has become shabby or outdated or you're just ready for a change, it may be time to update the floor in your living room. But how do you find the best flooring for living room beauty and durability? Once you have decided to make the change, you will be looking for living room flooring ideas.
Of course, there are many elements to consider, such as durability, beauty, and design. You will want to choose a floor that can stand up to traffic, especially if you have children or pets. You also want to choose a material that reflects the ambiance and decor of your home. The flooring should also complement the color and material of other floors throughout the house. There are so many materials and designs available to add beauty, warmth, and value to your home. There are options for every preference and price range. If you are looking to update your living room, the flooring is a great place to start! Here are our best ideas to give you inspiration.
1. Reclaimed Floors for a Casual, Elegant Look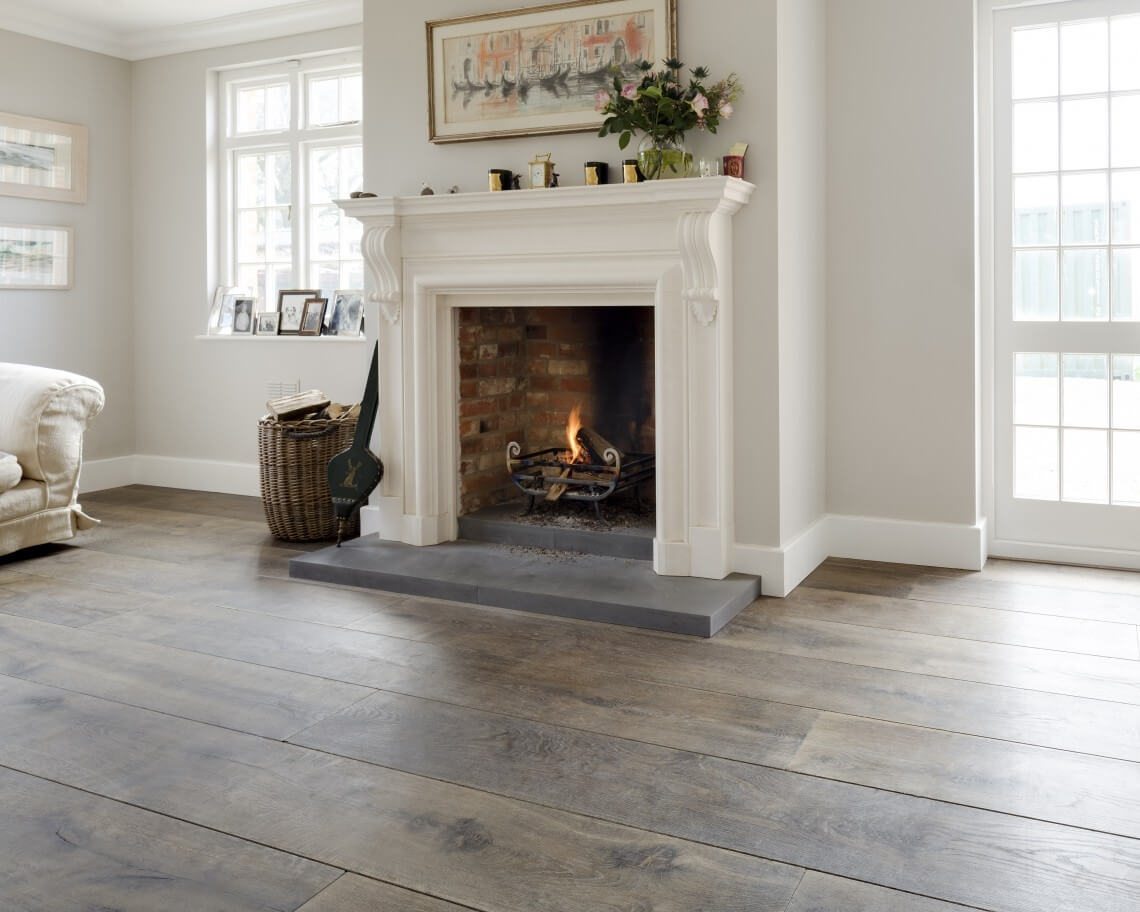 If you are seeking the best flooring for living room elegance that still captures both warmth and utility, try a reclaimed, wood floor. Reclaimed wood retains natural warmth without looking too formal. It is not as worn looking as some choices, yet has an aged, lived-in look that makes your house a home.
2. Mid-Century Wooden Floors Take You Back to the Future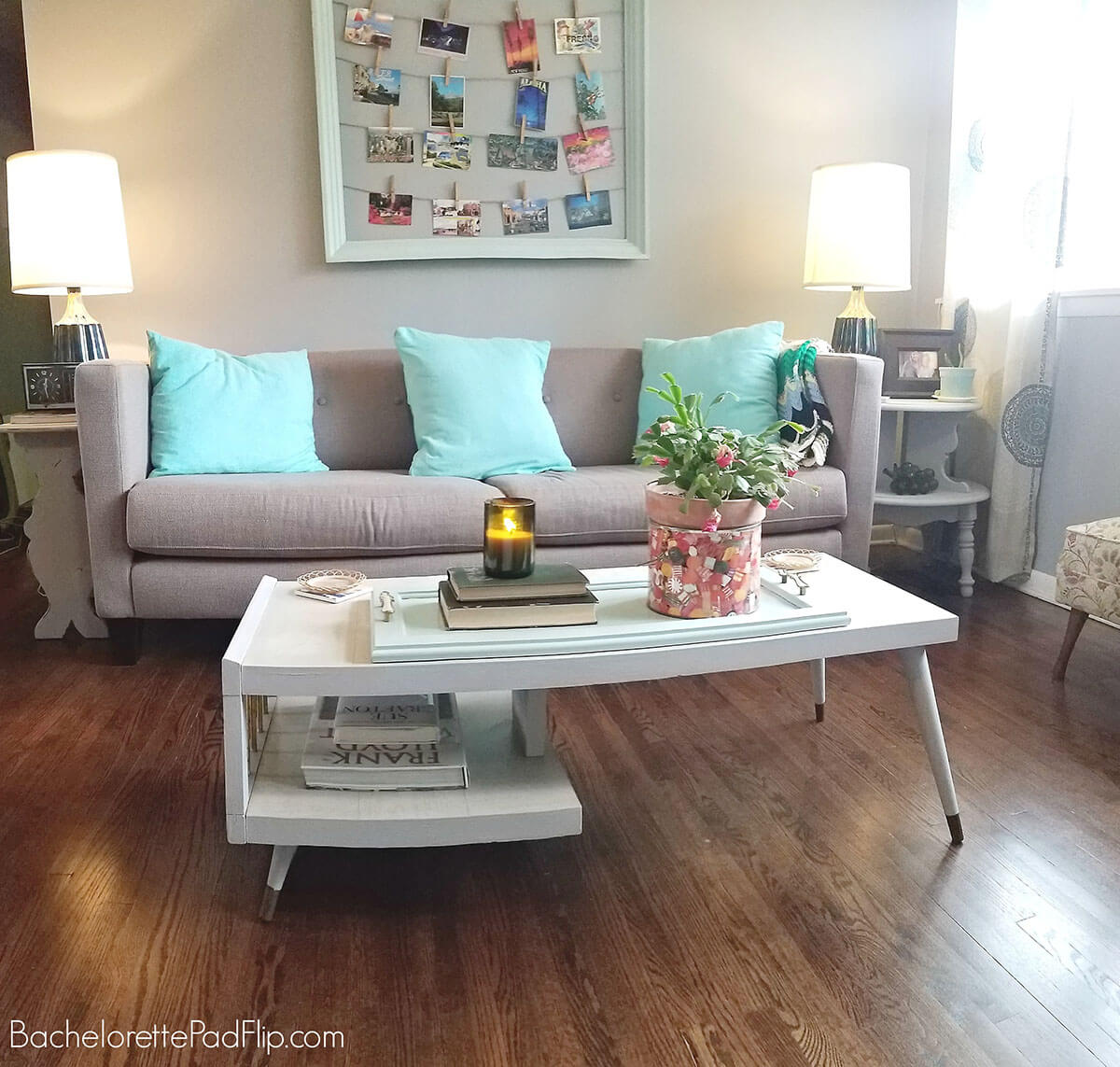 Everything "Mid-century Modern" is popular now, making the old seem new again. This traditional, dark wood floor lets the shape and color of the furniture and decor really pop! This look adds warmth to the cool, crisp lines of the mid-century design of the coffee table and the colorful accents of the pillows.
3. For Easy Maintenance with the Look of Hardwood, Try a Nice Laminate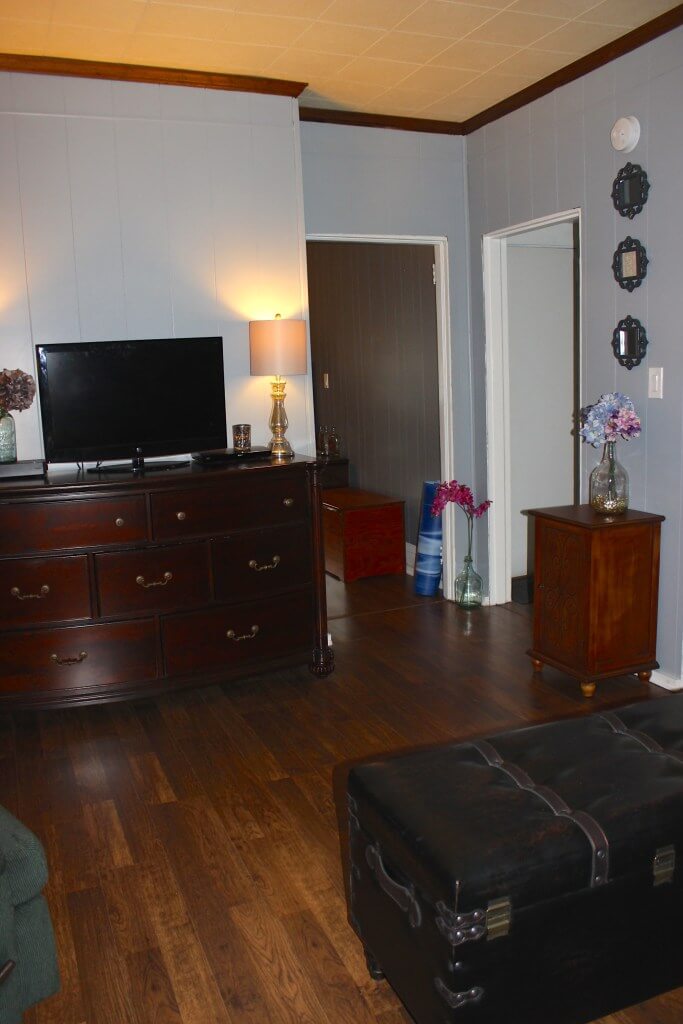 A laminate is one of the best living room flooring ideas for someone on a budget. It also is easy to maintain if you have children or pets. Laminates resist scratching and are less likely to sustain water damage, making laminates one of the best living room flooring ideas for someone with a pool!
4. Vinyl Flooring for Beauty and Easy Maintenance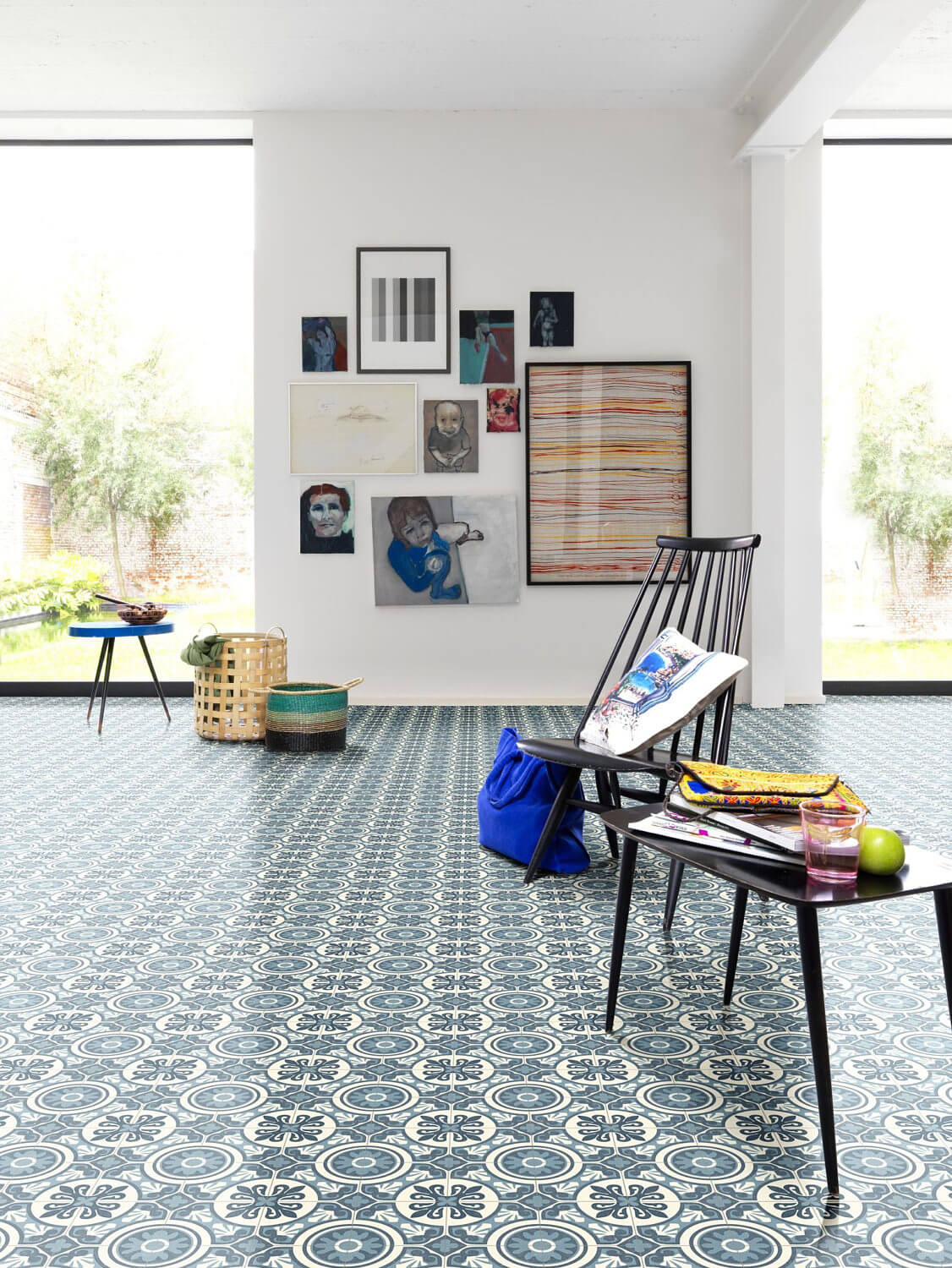 Vinyl flooring has more design versatility than ever. Its ability to take on the look of wood, brick, or tile make it the best flooring for living room ease and comfort for someone who needs both affordability and elegance. Vinyl is waterproof and perfect for living rooms that open to a pool.
5. Patterned Wood for a Unique Texture and Design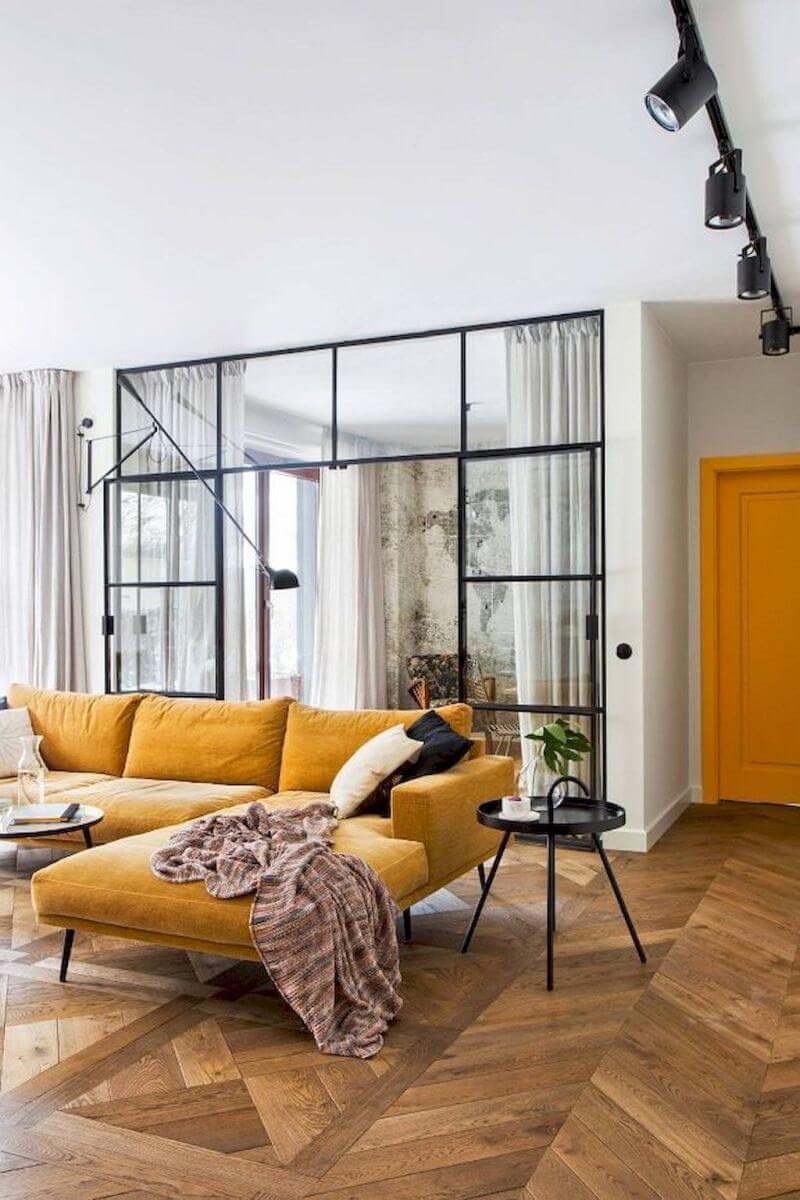 A patterned, hardwood floor is one of the best living room flooring ideas for rooms with clean, simple furniture. The pattern will add contrast to the crisp, linear nature of Scandinavian or modern furniture. While this is not a great project for DIY-minded individuals, this design is perfect for modern-style homes.
6. Sheet Vinyl Flooring Mimics Redondo Tile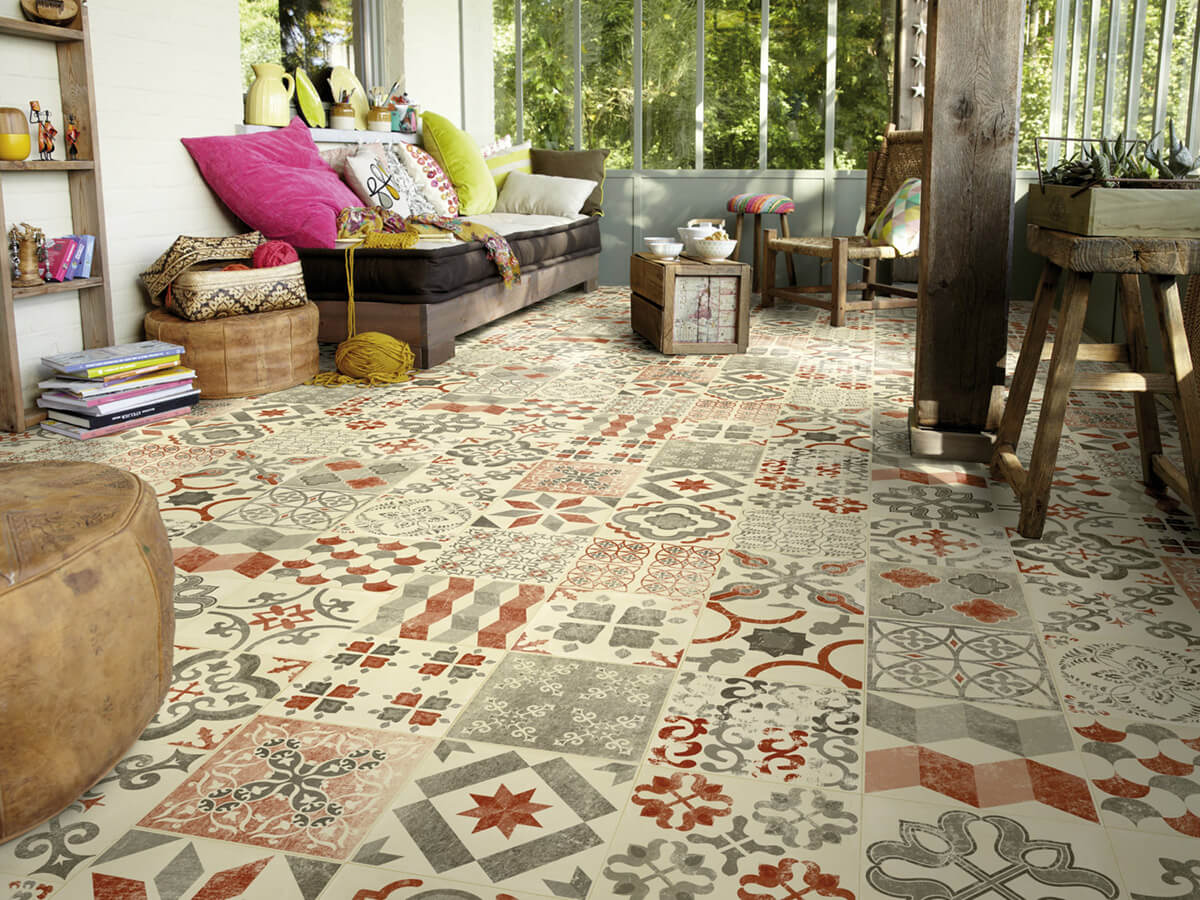 Want the look of redondo without the expense or installation headaches? This sheet vinyl floor has the Mediterranean look of redondo but will resist gouging. It will also not need to be sealed. A sheet vinyl floor is easy to install and maintain. There are so many patterns to choose from!
7. Mixed Reclaimed Hardwood Adds Depth to Room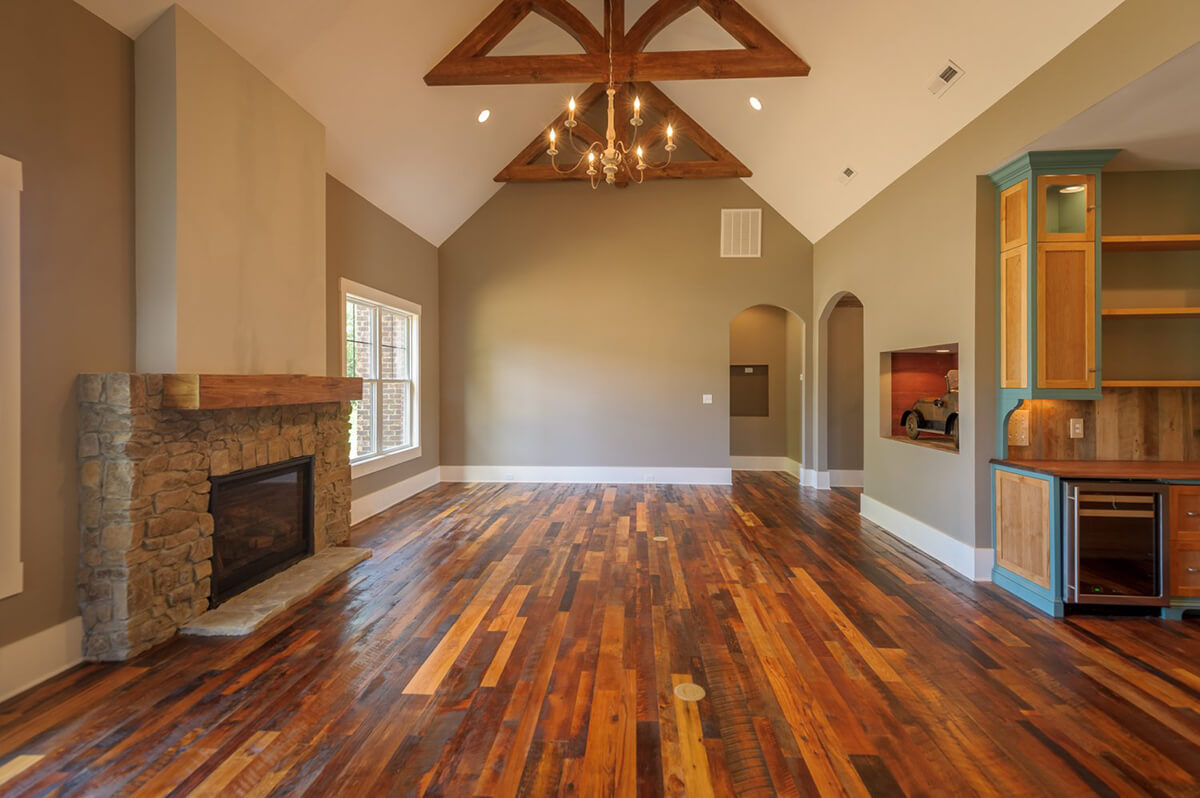 This mixed, reclaimed hardwood floor is a combination of different woods, colors, and textures. The varied colors add depth and rustic elegance to any room and will complement any decor. Reclaimed wood retains much of the character of its original state, and will add character and warmth to your living room.
8. Mixed Hardwoods Add Character to Your Living Room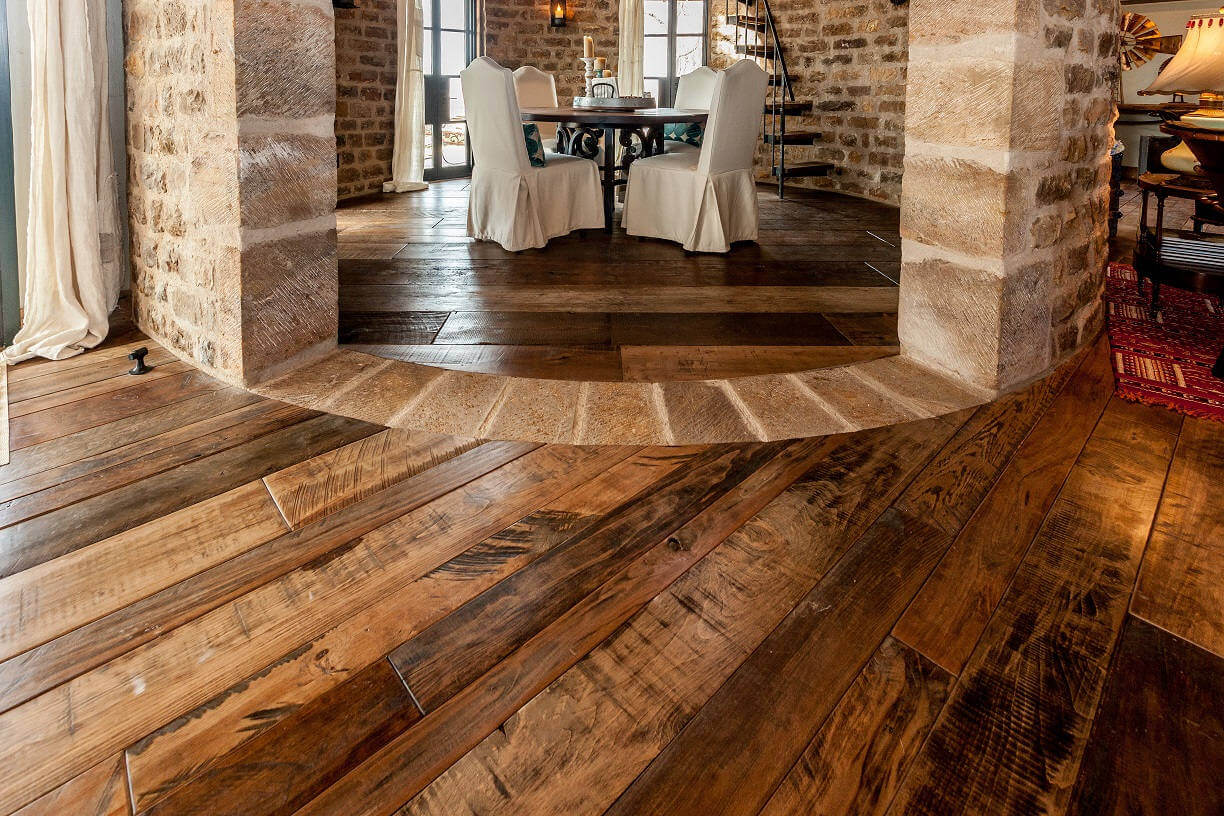 Mixed hardwoods are a great choice to update your living room! The distressed wood hides scratches, making it great for families who long for the hardwood that can stand up to children and pets. The variety of lengths and textures adds interest to the room and will look beautiful for years to come.
9. Reclaimed Tongue and Groove Flooring Adds Vintage Ambiance to Your Living Room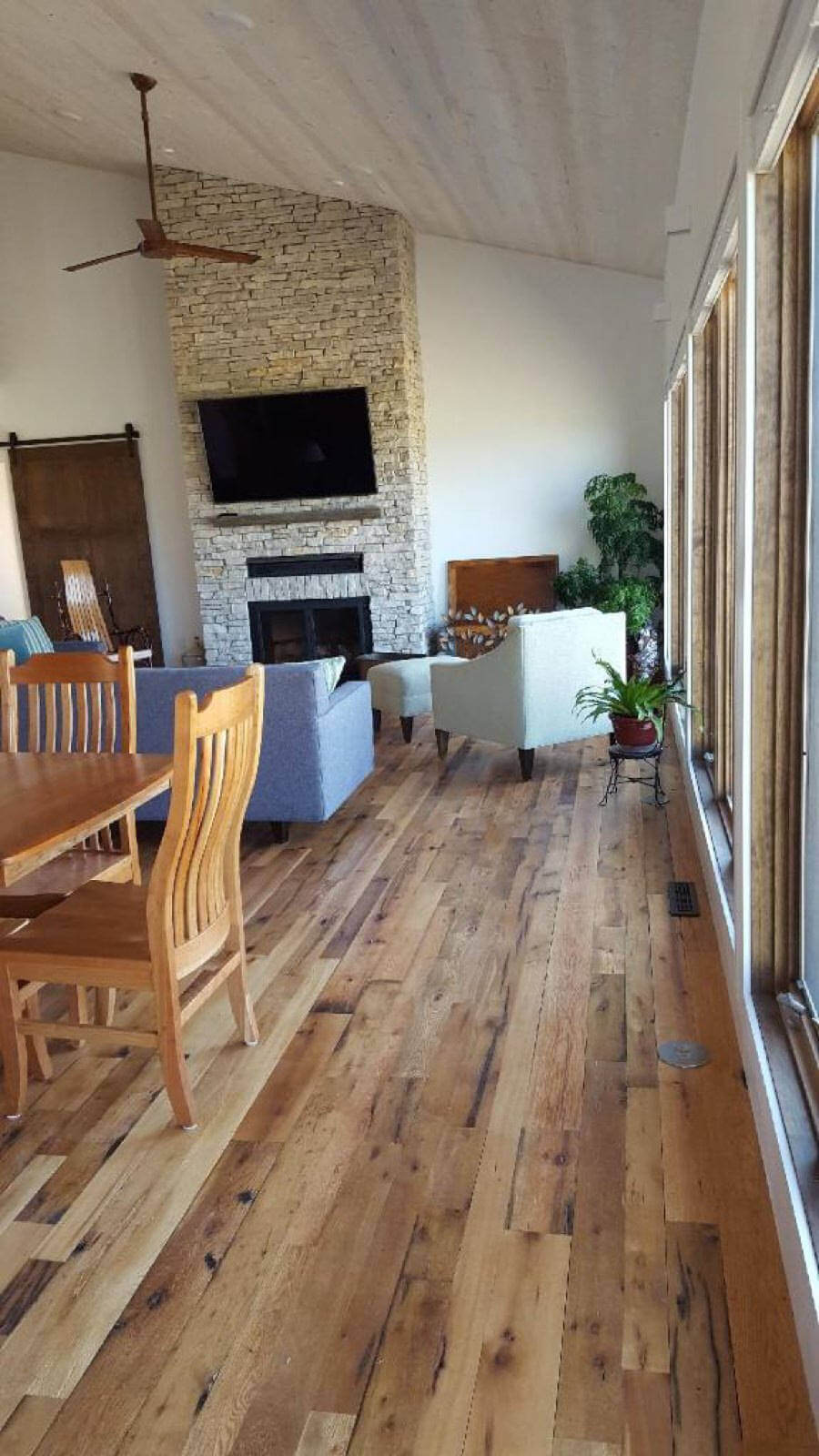 This reclaimed wood was re-purposed from old barn beams. The tongue and groove installation of various woods will add a vintage patina to your surroundings. As with most reclaimed floors, the colors and textures will reflect lighting in many ways, adding warmth and depth to your living room.
Our Favorite Farmhouse Decorations to buy on Amazon