So you love the look of a mantelpiece, and you don't have a fireplace. Not to worry! Mantel shelves are a wonderful solution and (dare we say) might actually be better than a fireplace! A mantel shelf can be installed on any wall and gives the look of a mantelpiece to frame and define the area. No chimney sweeping required!
These mantel shelf ideas without a fireplace are perfect for those awkward blank walls that need a little personality, or to frame a bed, or to make something ordinary like a towel rack into something special.
What can you do with a mantel without fireplace?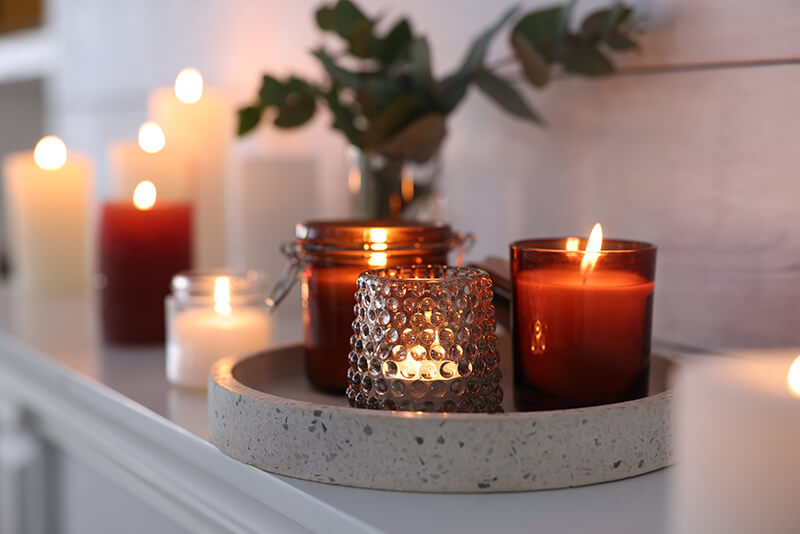 Image credit: © New Africa
A mantel creates a point of interest where you can display pictures, decor, and seasonal items. Floating shelves are the perfect way to create this look, and these mantel shelf ideas with no fireplace will give you some inspiration about how to make it your own. All you'll need to do this yourself:
A floating shelf (pick one up at your local hardware or home decor store).
A few display items (picture frames, vases, trinkets, antiques, etc).
Tools to install the shelf (the hardware should be included, read the package for installation instructions and required tools).
Once you've got your floating shelf installed you're ready to bring your own mantel shelf ideas with no fireplace to life! The great thing is – unlike a fireplace – you don't have to commit to a permanent installation. You can mix up the artwork and items on your mantel shelf any time you please. Heck, you can even change the shelf to totally transform the style of your arrangement! The possibilities are endless, so have fun!
18 Mantel Shelf Ideas without a Fireplace that are Still Gorgeous
1. Antique Wood Mantel Shelf Window Frame and Flowers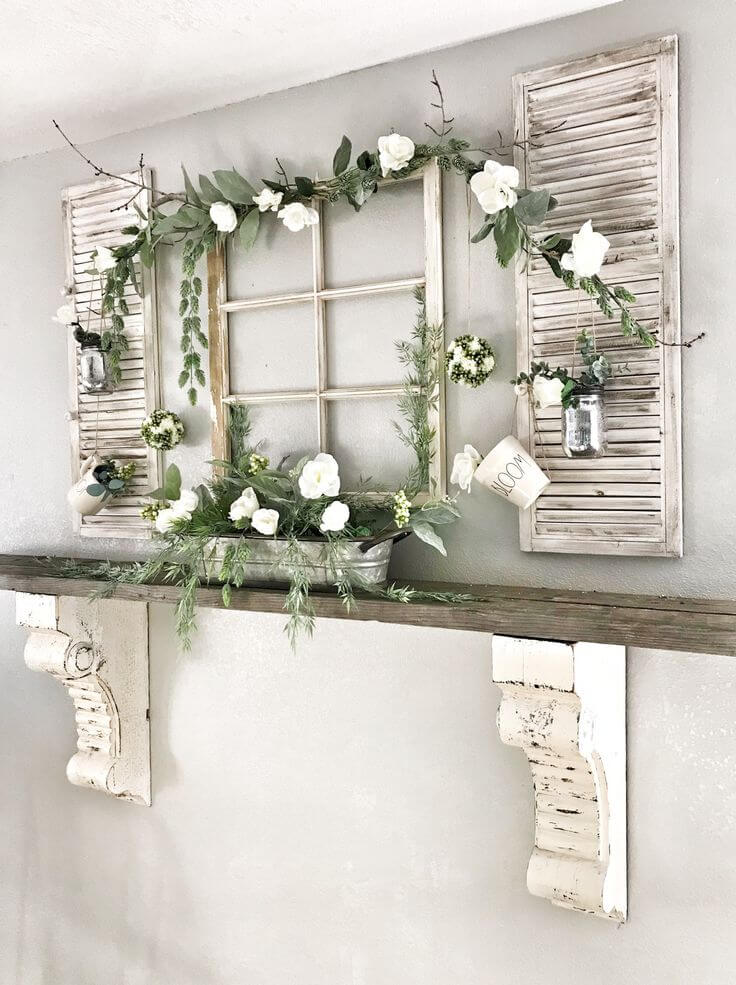 2. Wooden Scroll Mantel Shelf With Seasonal Accents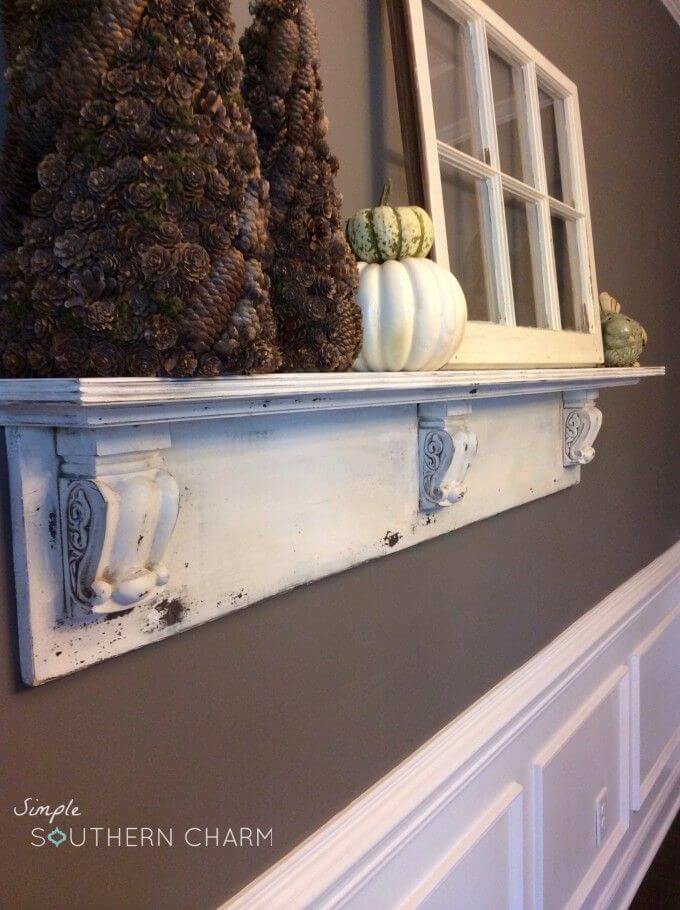 3. Hearty Wooden Mantel Antique Clock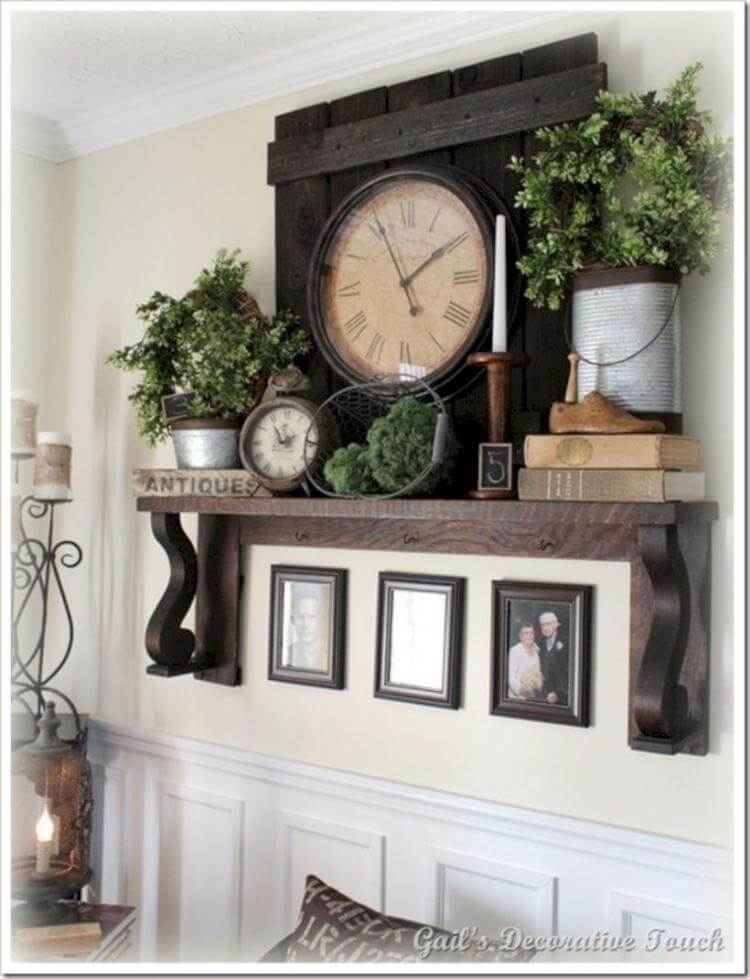 4. Rustic Wooden Shelf With Vase and Wreath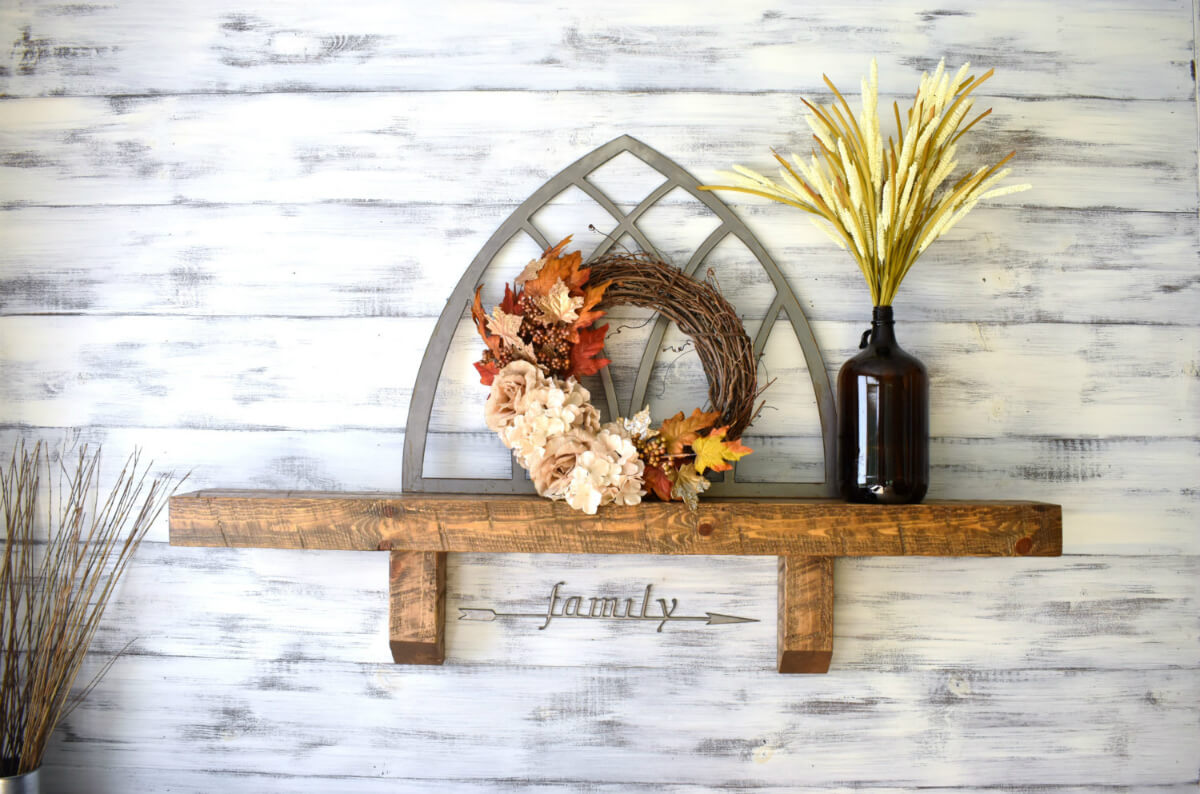 5. Mantel Shelf With Antique Wood Scroll Braces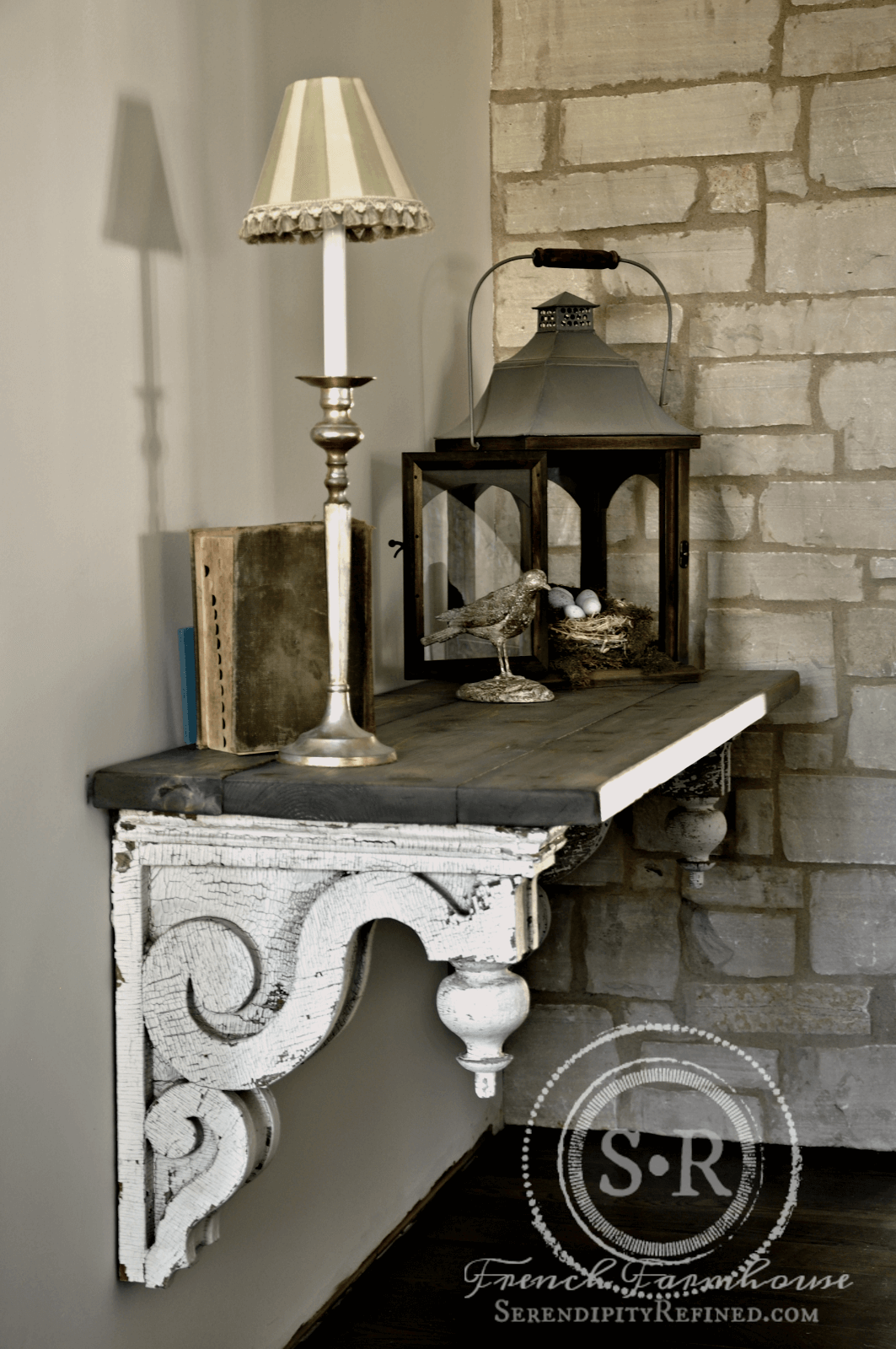 6. Decorative Mantel Shelf With Fresh Flowers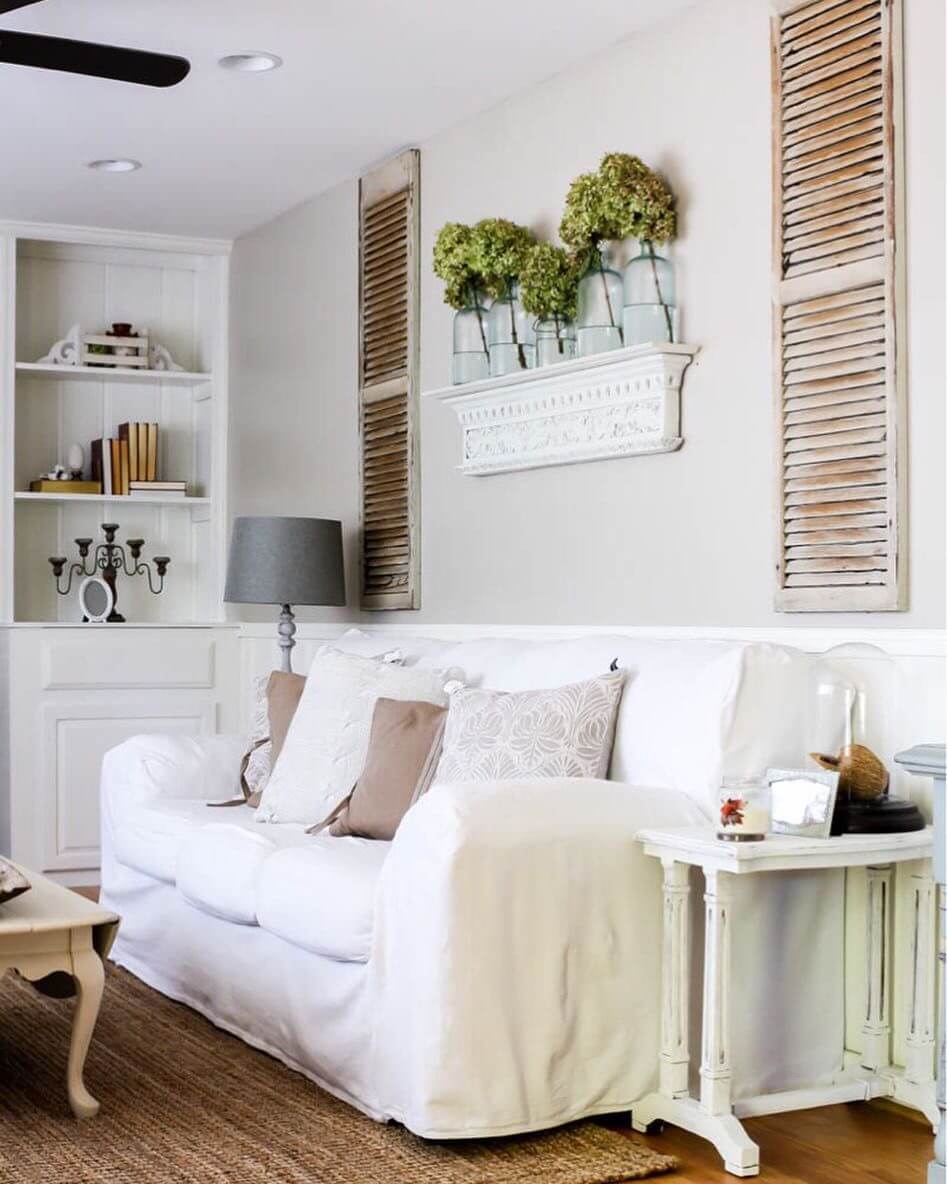 7. Headboard Mantel Shelf With Framed Art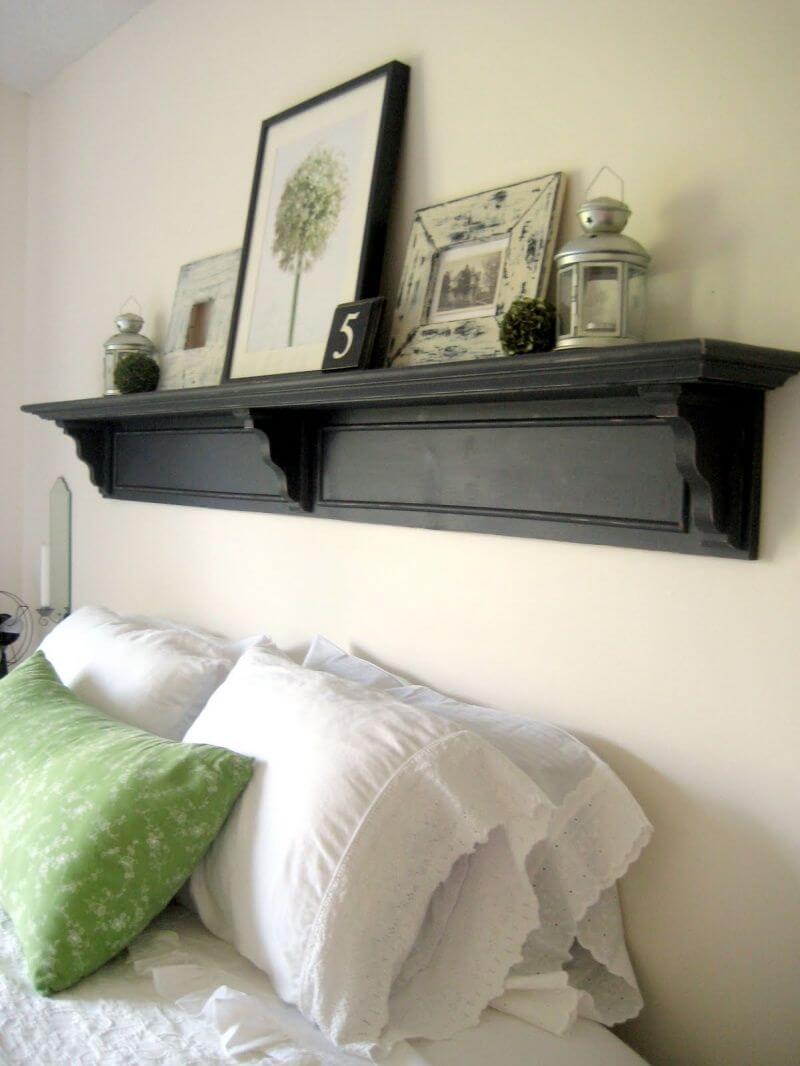 8. Antique Wooden Headboard Mantel Shelf With Pictures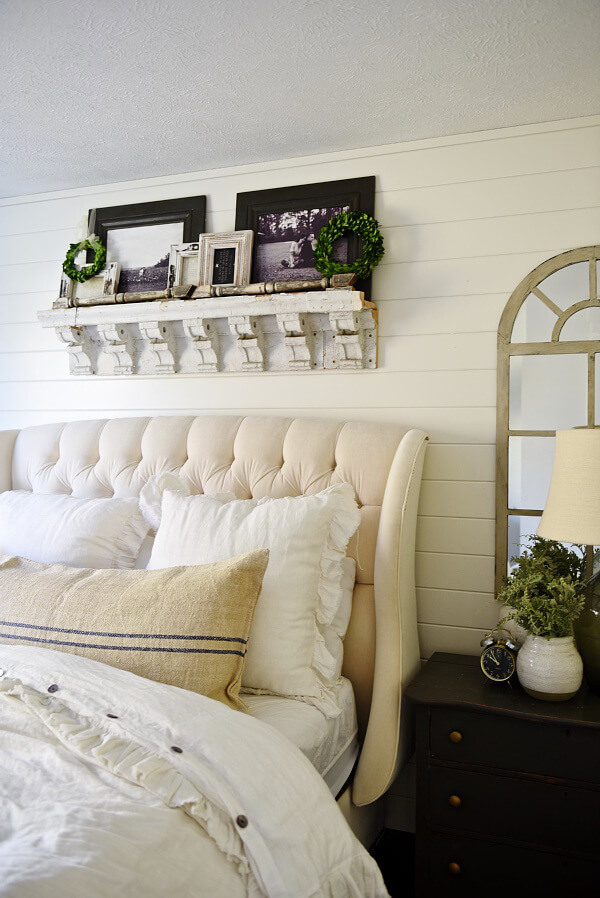 9. Ornate Carved Wooden Mantel Shelf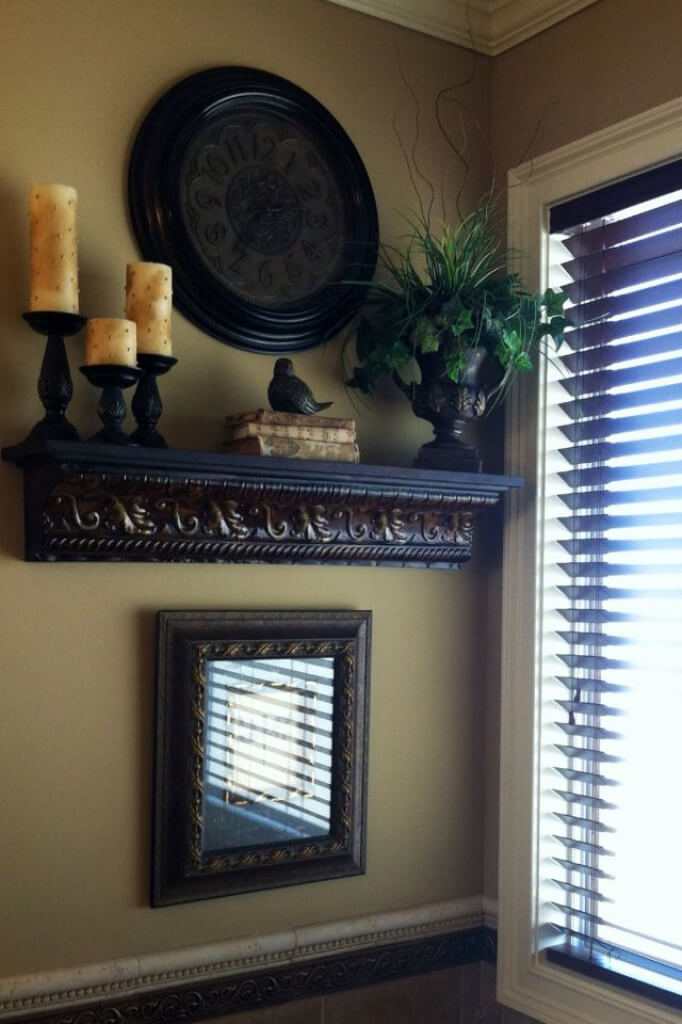 10. Traditional White Mantel Shelf Framed Art and Flowers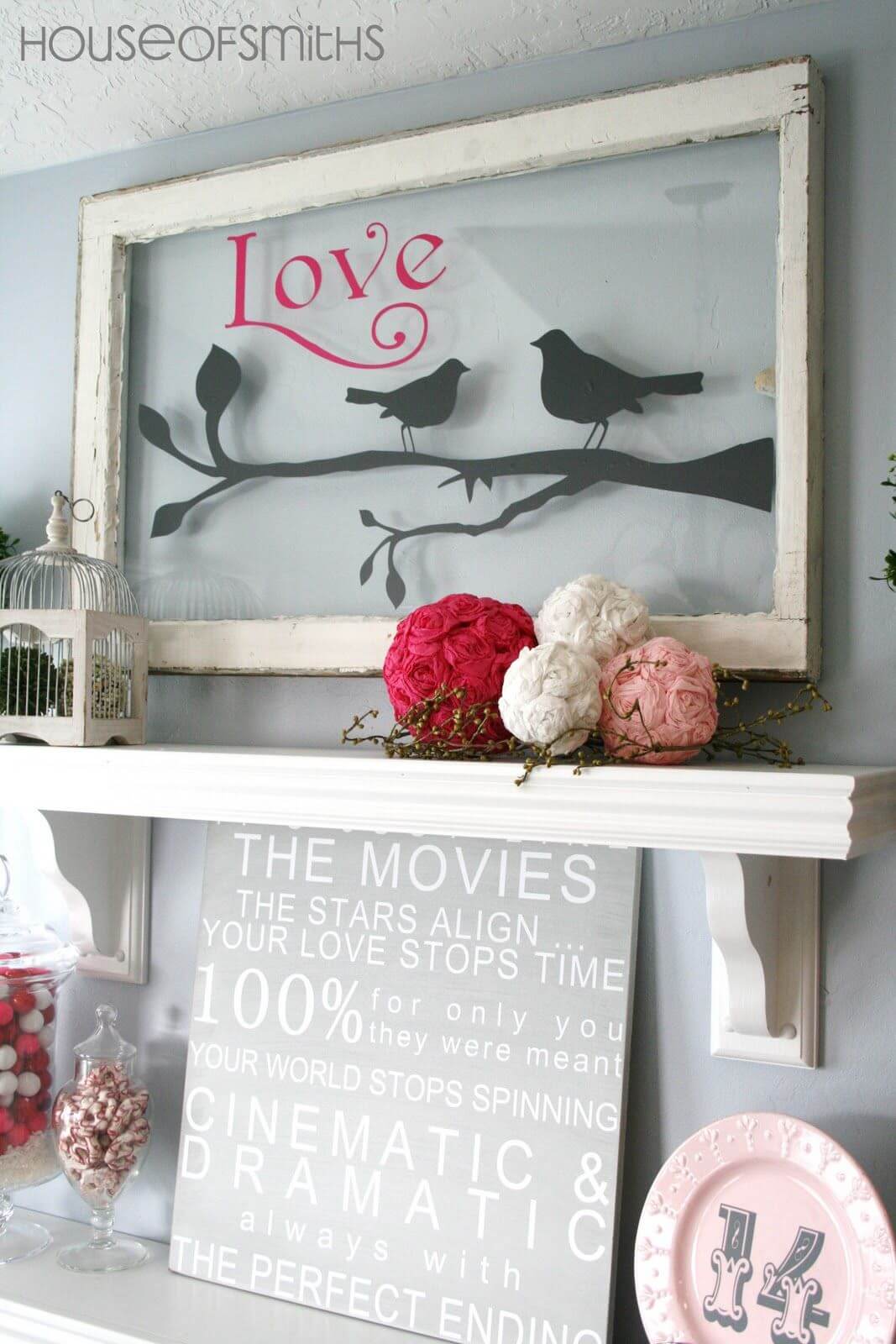 11. Wooden Mantel Shelf With Storage Hooks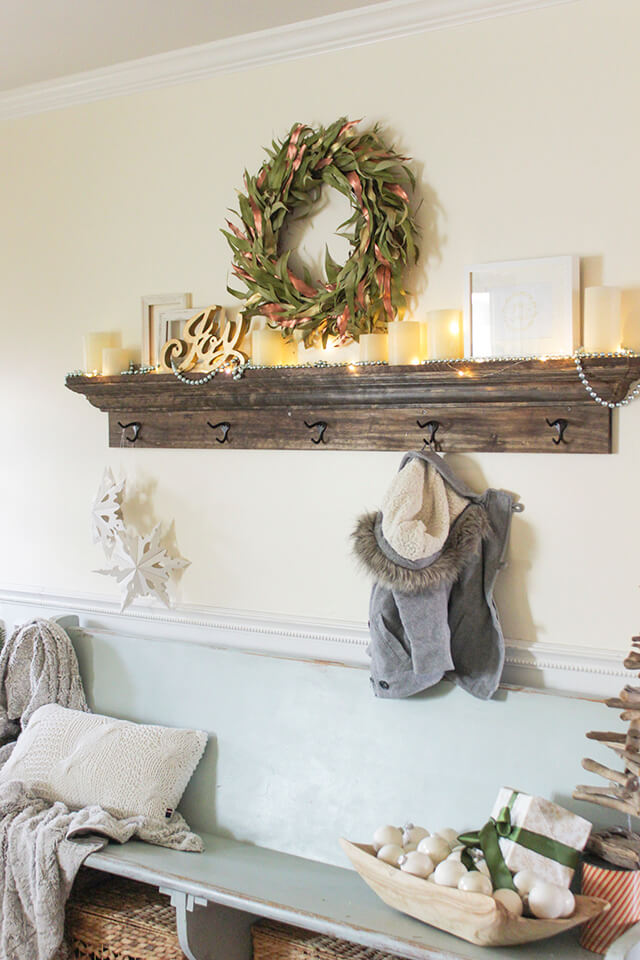 12. Chic White Mantel Shelf With Eclectic Frames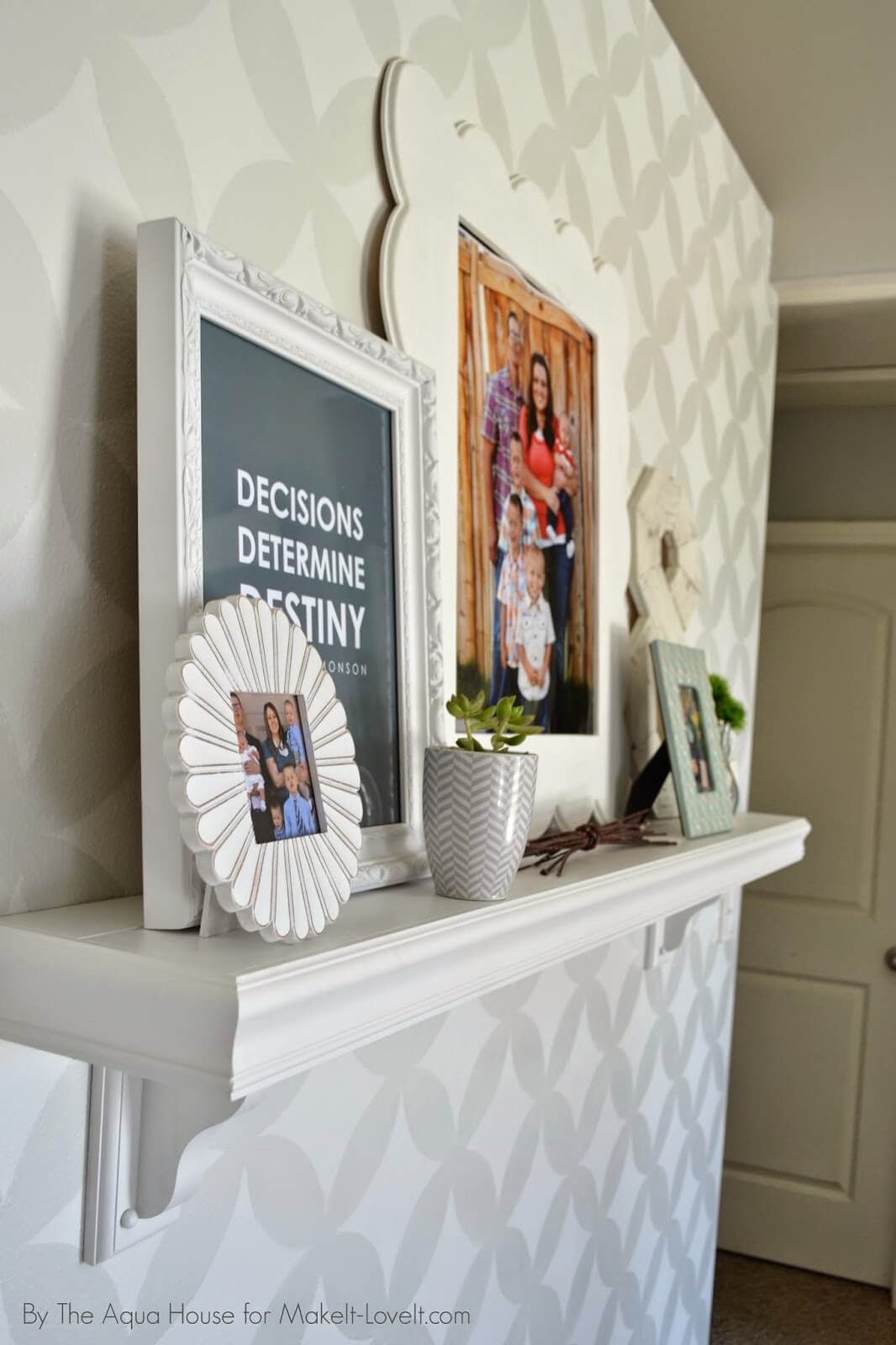 13. Antique Mantel Shelf With Curio and Frames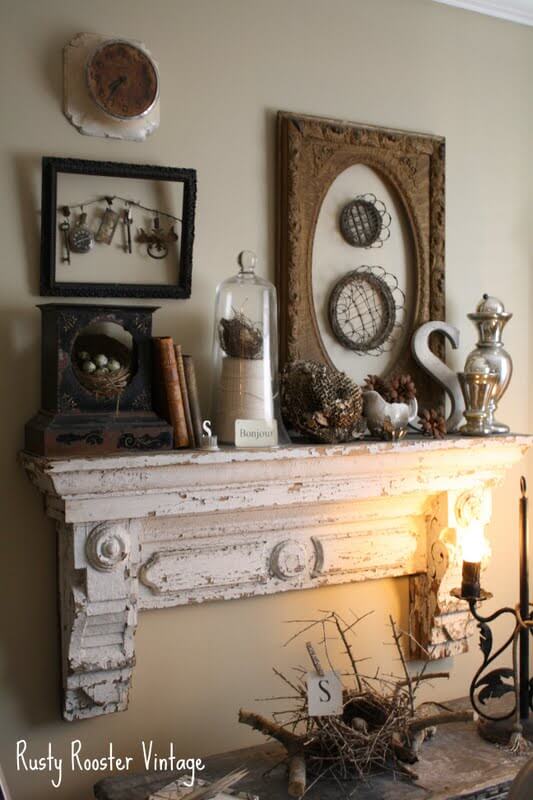 14. Distressed White Mantel Shelf and Ceramic Vases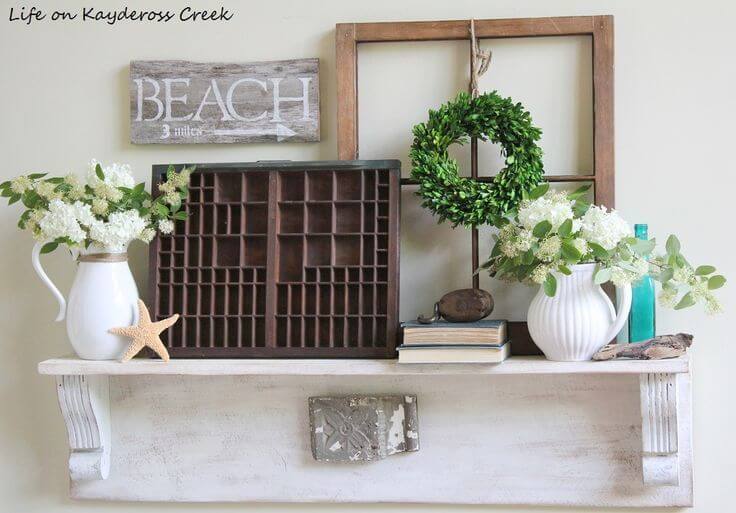 15. Decorative White Sloped Mantel Shelf and Baskets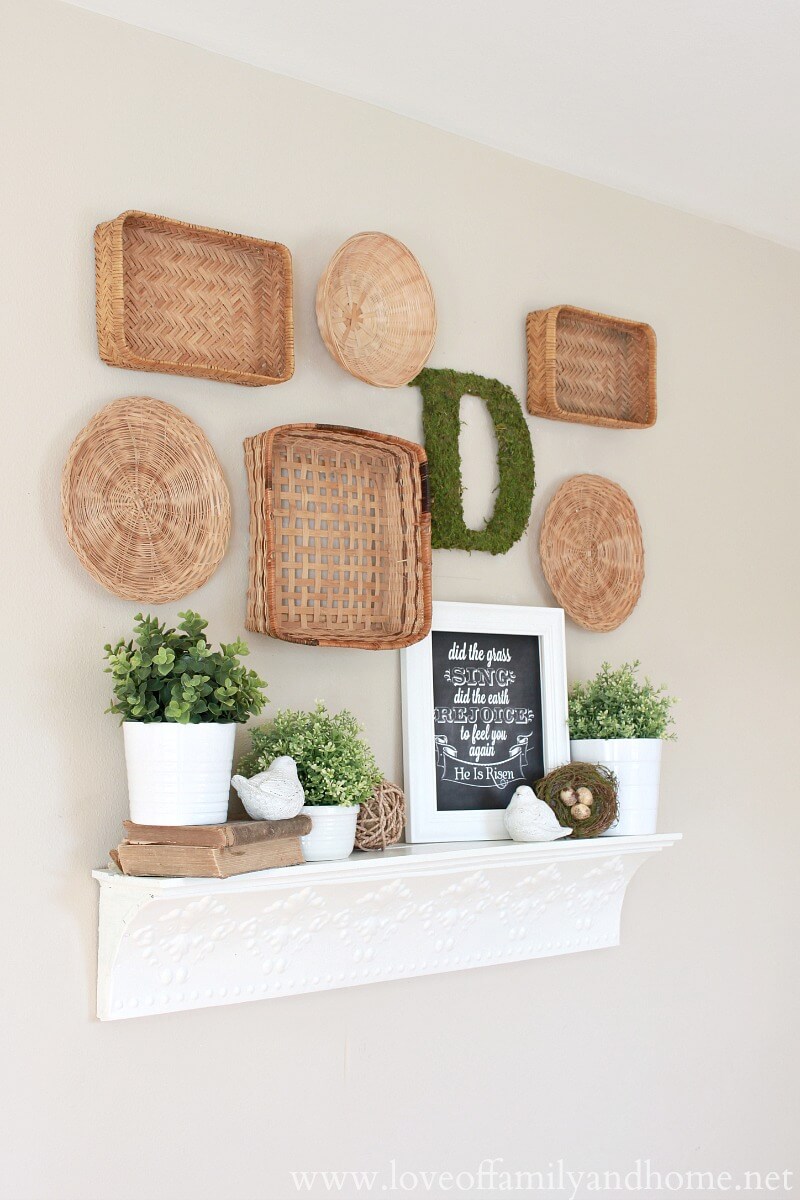 16. Window Frame Mantel Shelf With Antique Brackets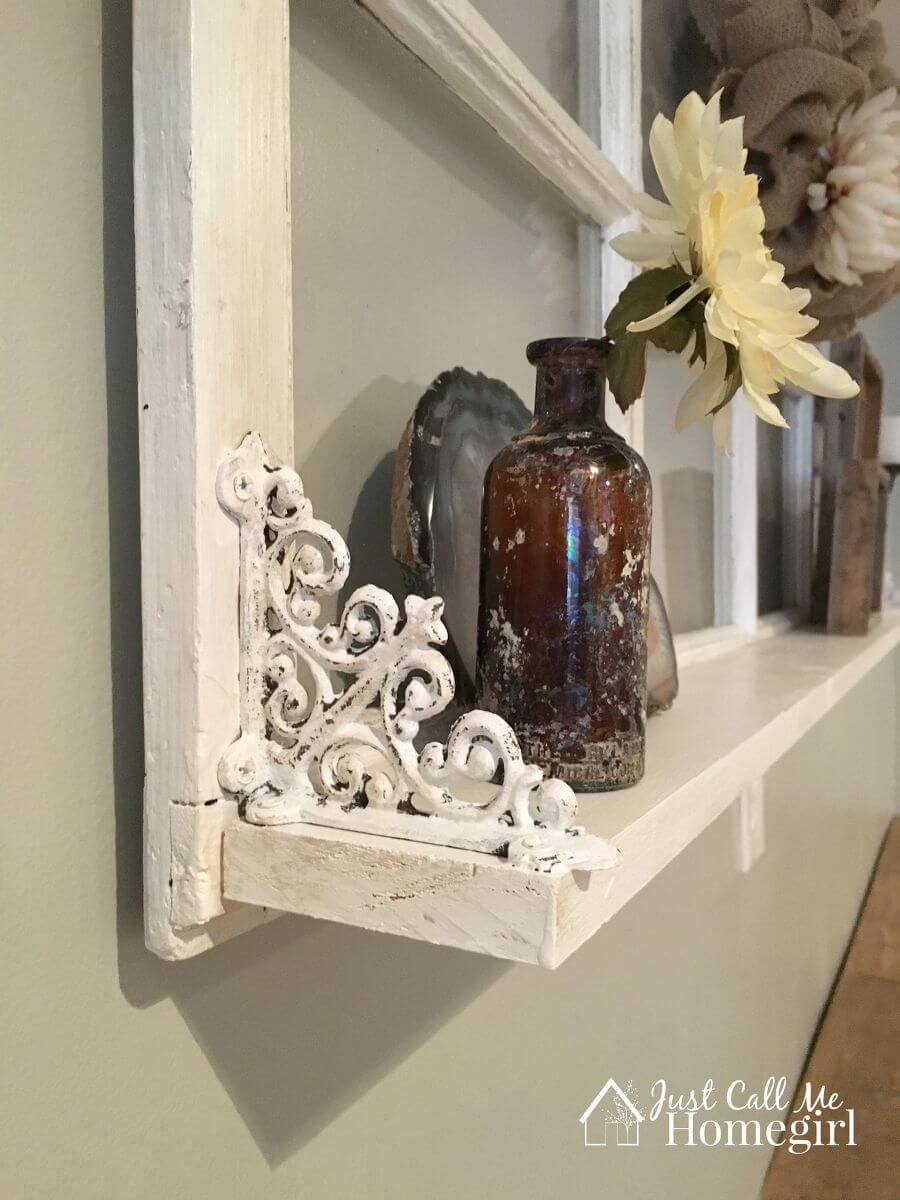 17. Robust Mantel Shelf With Antique Collection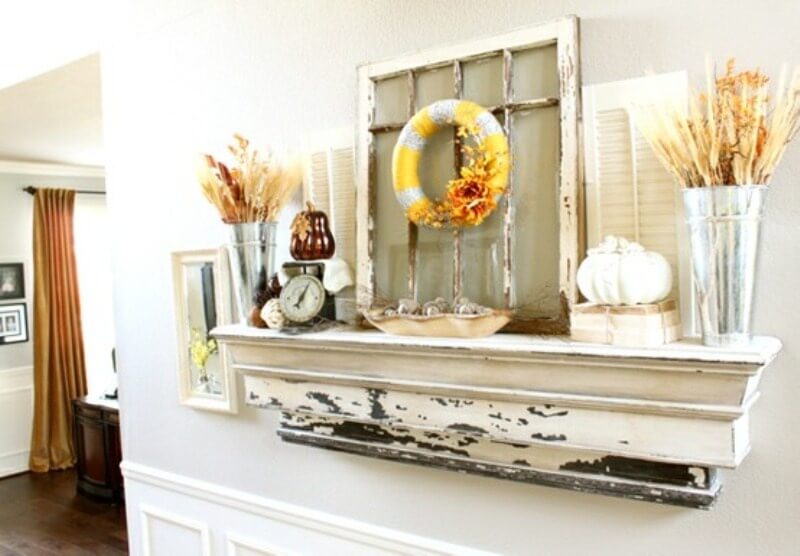 18. Mantel Shelf With Moulding and Crystal Knobs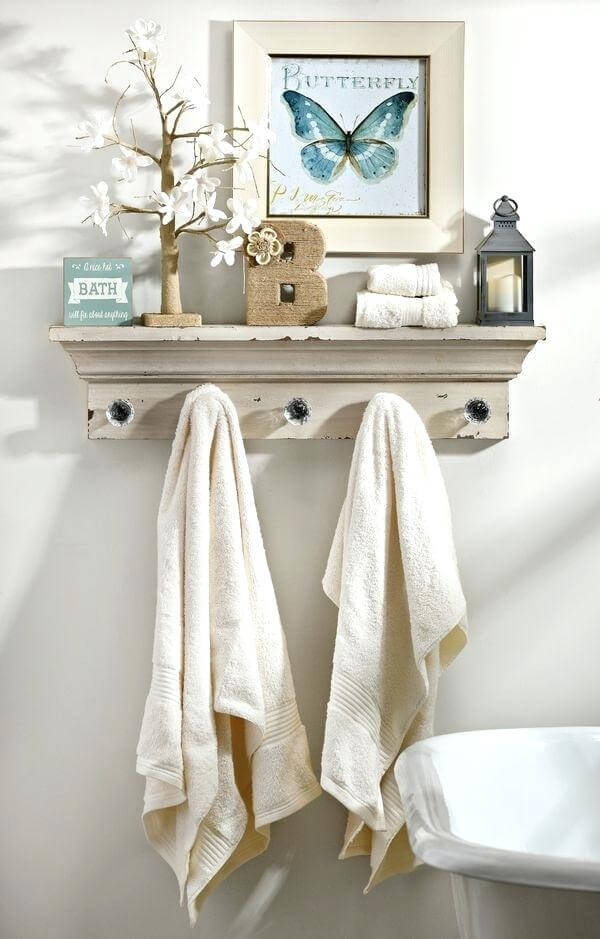 Our Favorite Farmhouse Wall Storage Items to buy on Amazon