Who says organization can't be fun, creative and stylish? With these mason jar organizer ideas, you can transform any room into an organized space that reflects your personal style and needs. From the office to the bathroom to the craft room, your home will look that much better with a stylish organization.
32 Mason Jar Organizer Ideas that are both Fabulous and Effective
Mason jars started out as a practical solution for preserving food. In time, they became multi-use objects that could be found on kitchen and pantry shelves holding just about everything. Their uses seem to keep multiplying. These organizer ideas show just how versatile these glass containers actually are. You can get as creative as you want with these inspirations as your starting point.
While Mason jars have become associated with rustic decor, they are actually versatile enough to stand out in just about any style of decorating. Elegant labeling makes them sophisticated enough for a modern office or loft. Simple frosting works well in a transitional, traditional or contemporary space. From rustic to today's latest style, these mason jar organizer ideas will give you the look you want and need.
1. Organize Kitchen Utensils with Painted Jars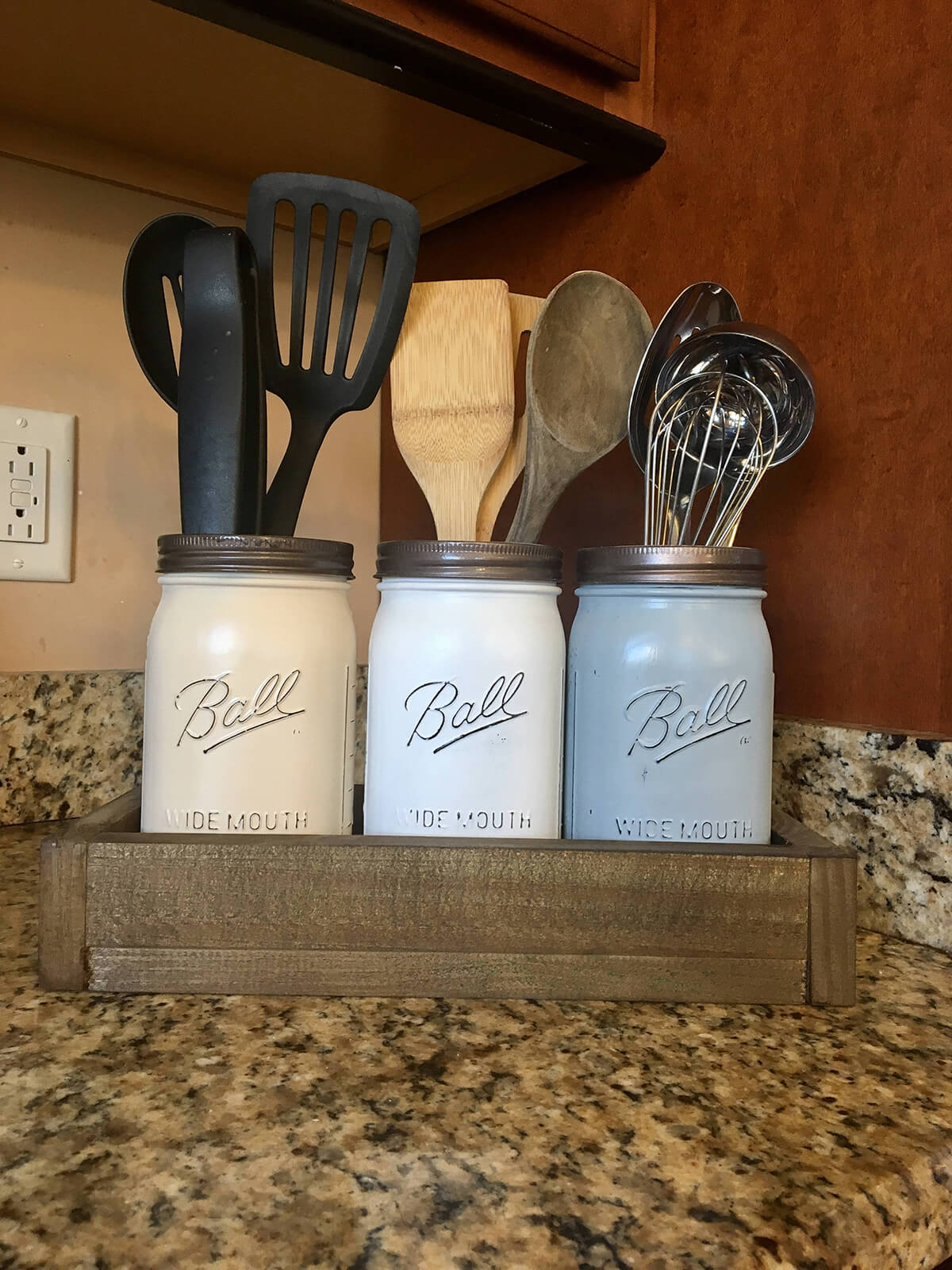 2. Easy Spices Organization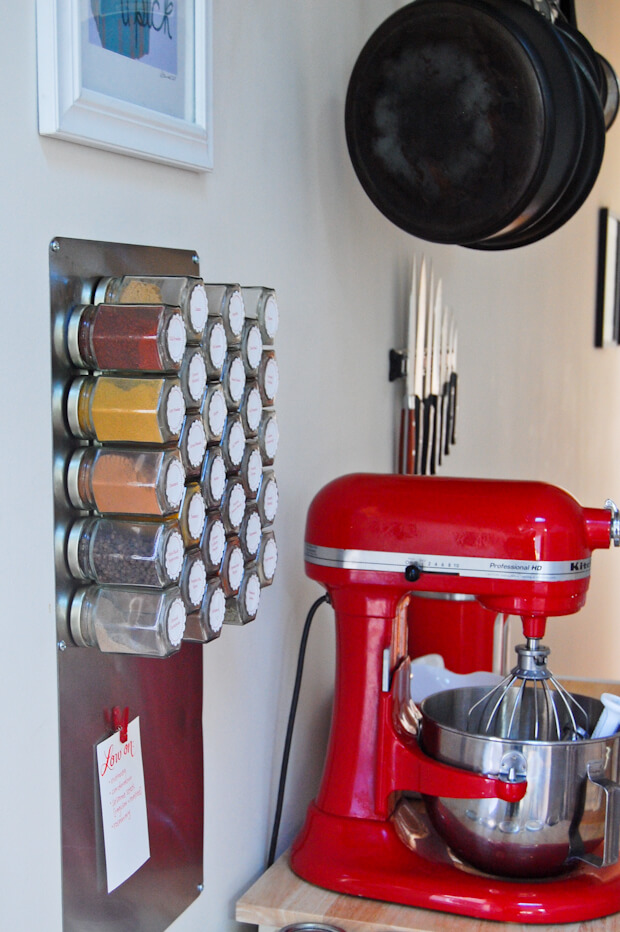 3. Keep Your Makeup Brushes Organized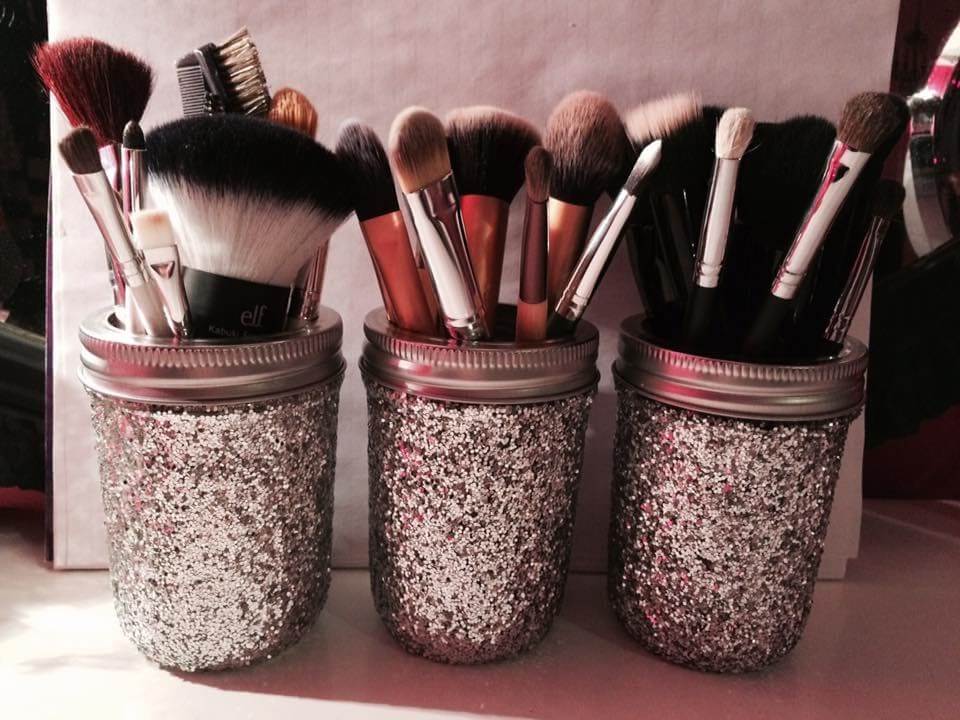 4. Make Your Wipes Stay On Hand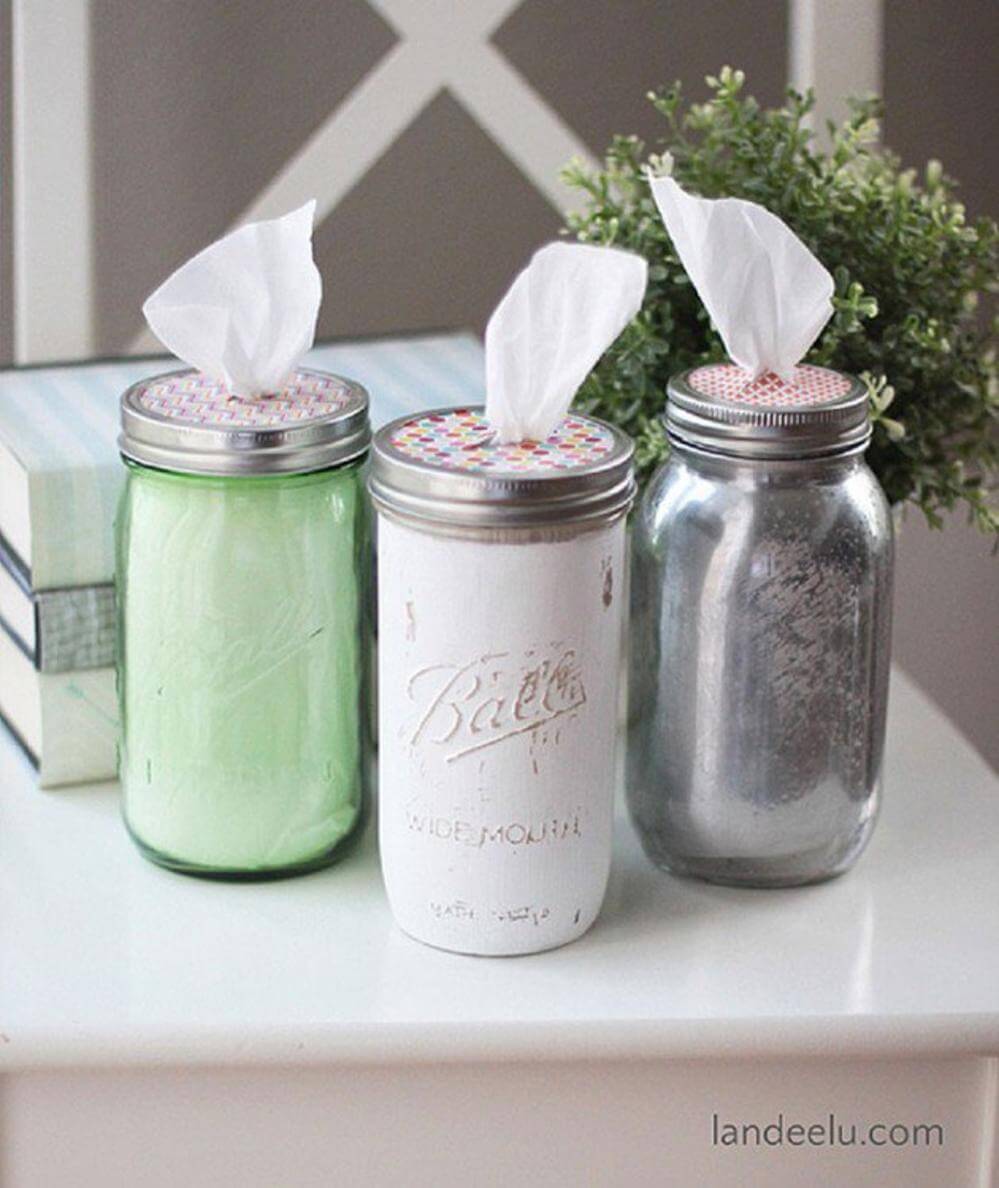 5. Organizing by Color is Easy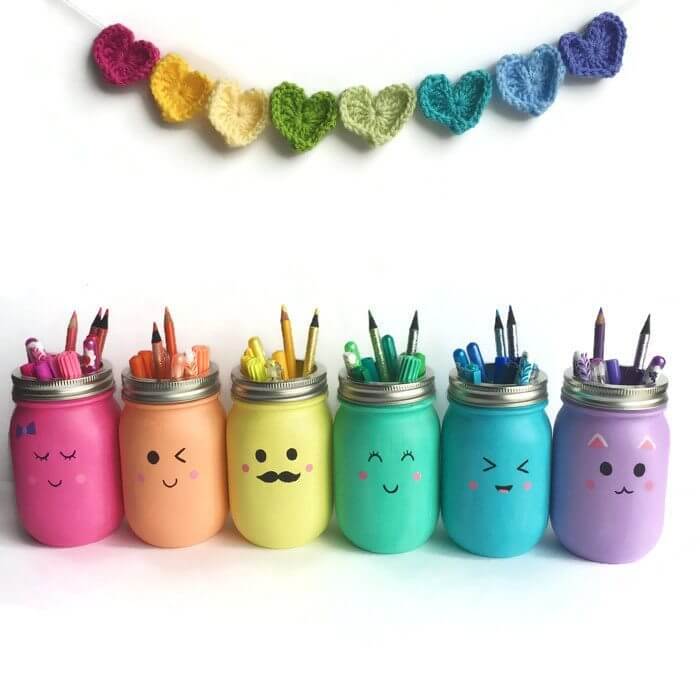 6. Color Coordinate Your Bath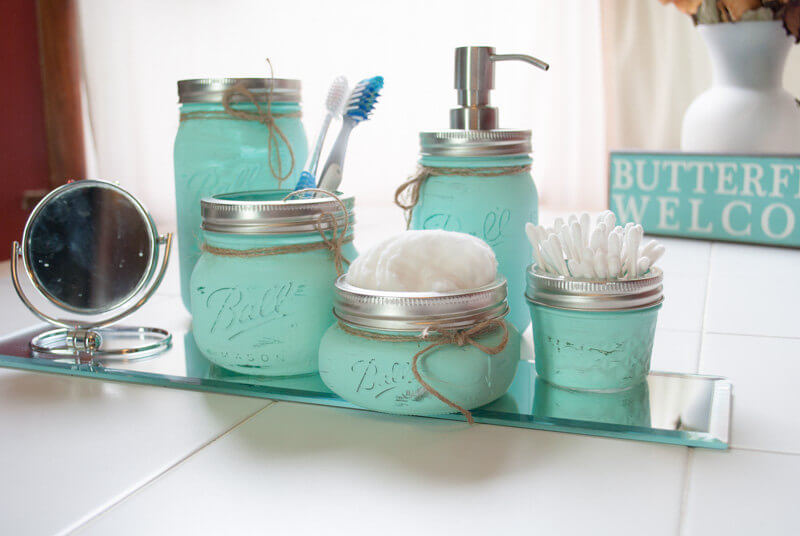 7. Picnics Are Easy and Fun with Simple Storage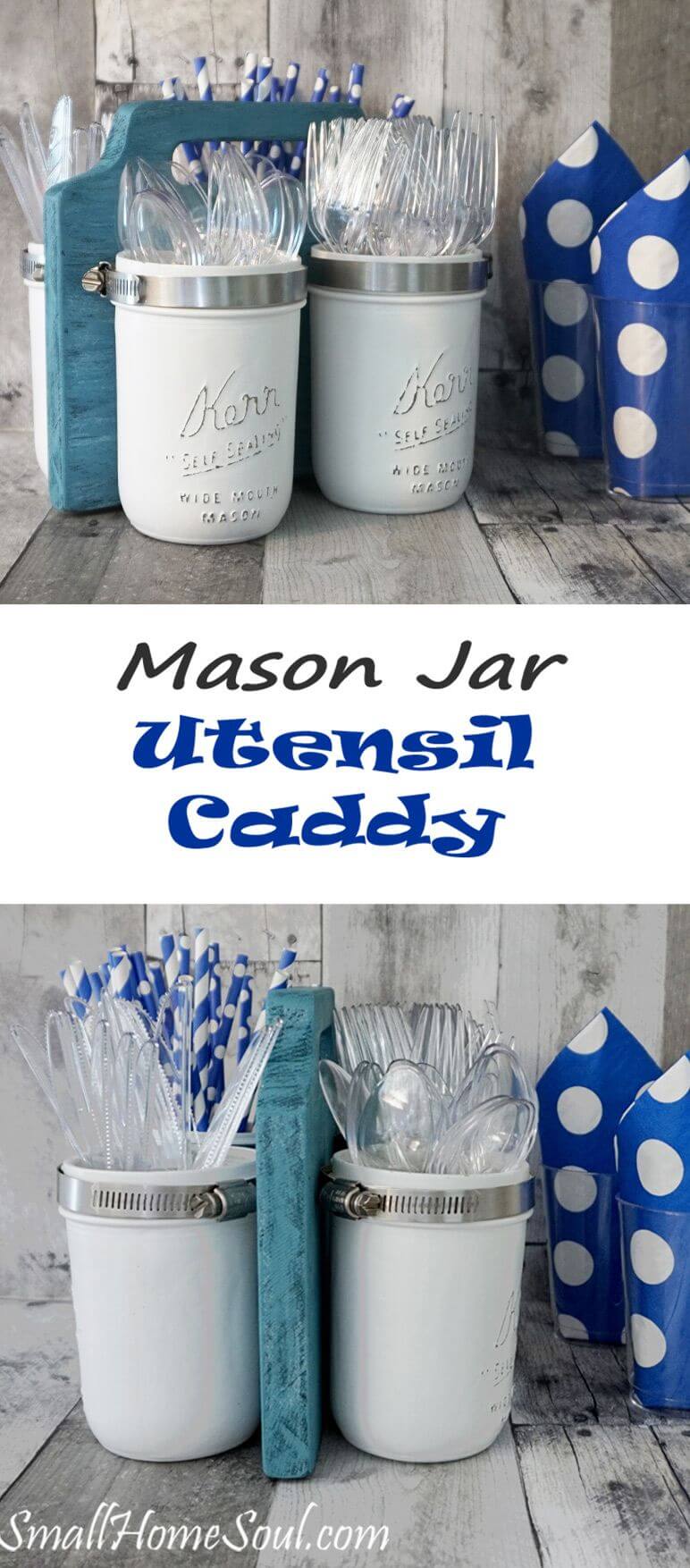 8. Mason Jars Keep Pens and Paints Contained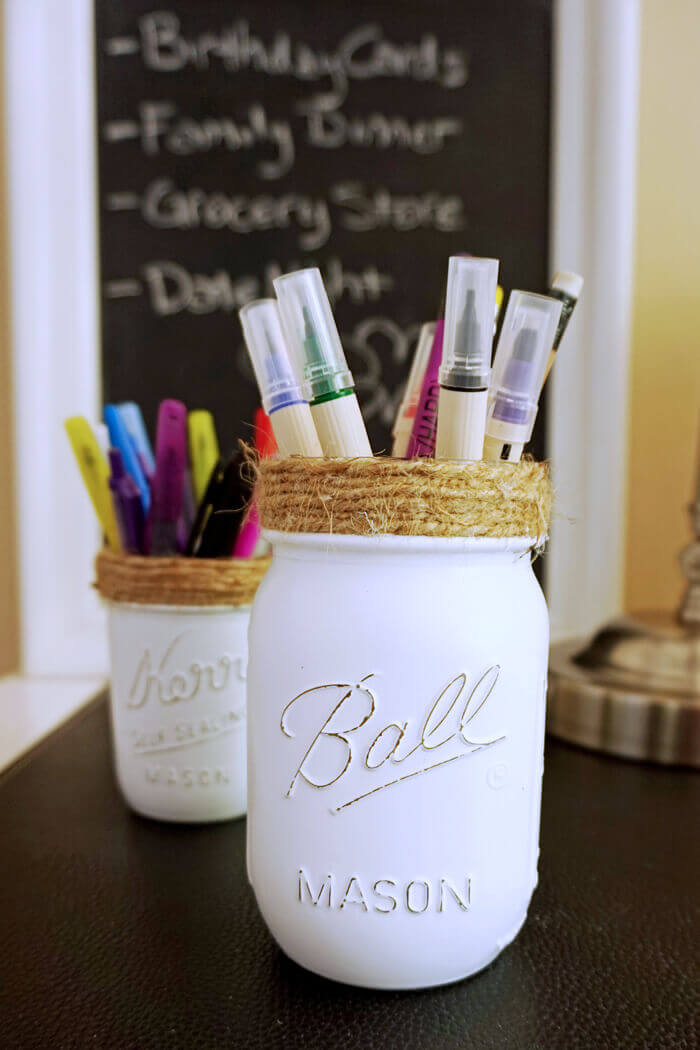 9. Baking Accessories in Apothecary Jars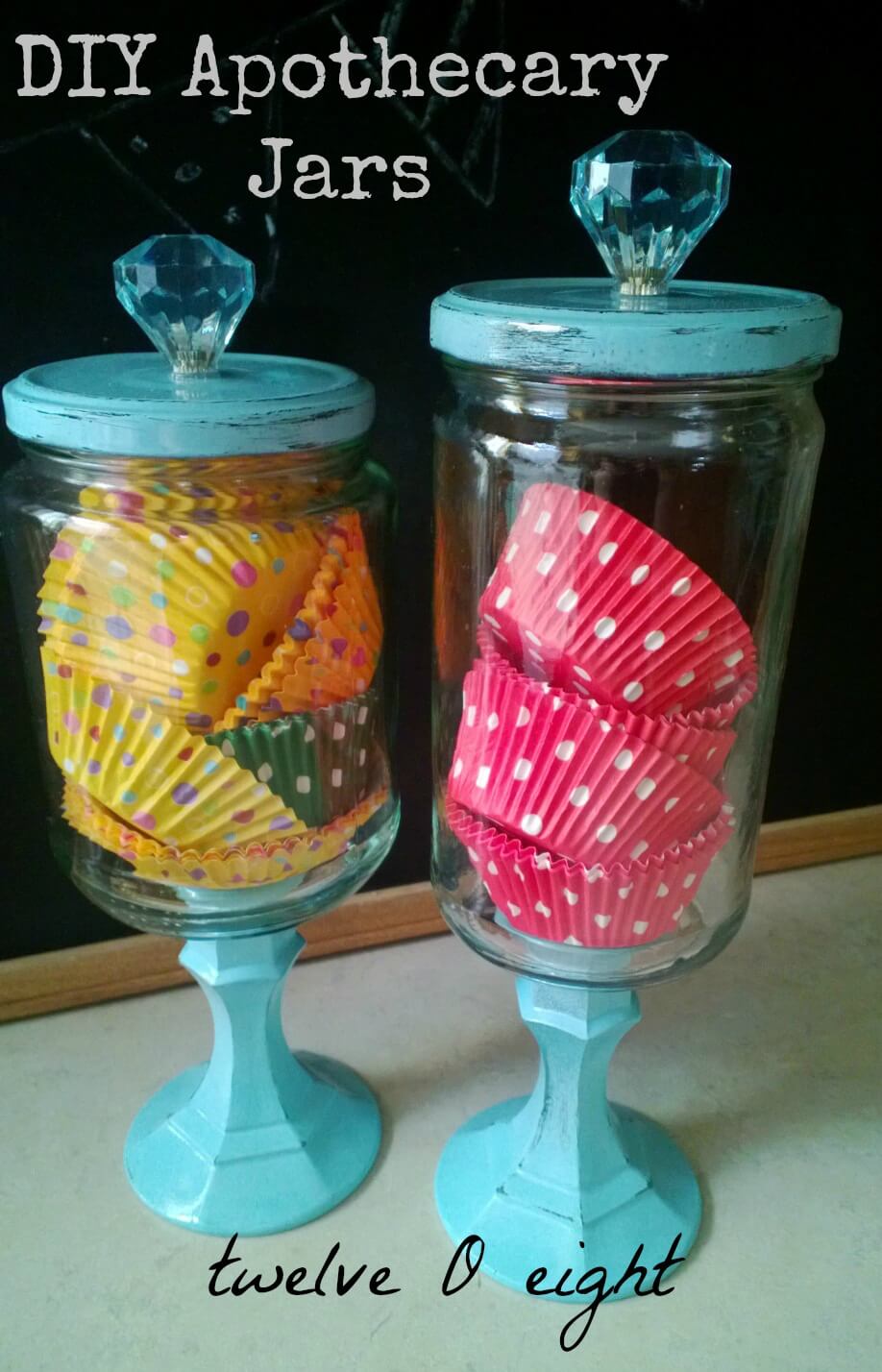 10. Mason Jar Organizer Idea For Your Countertop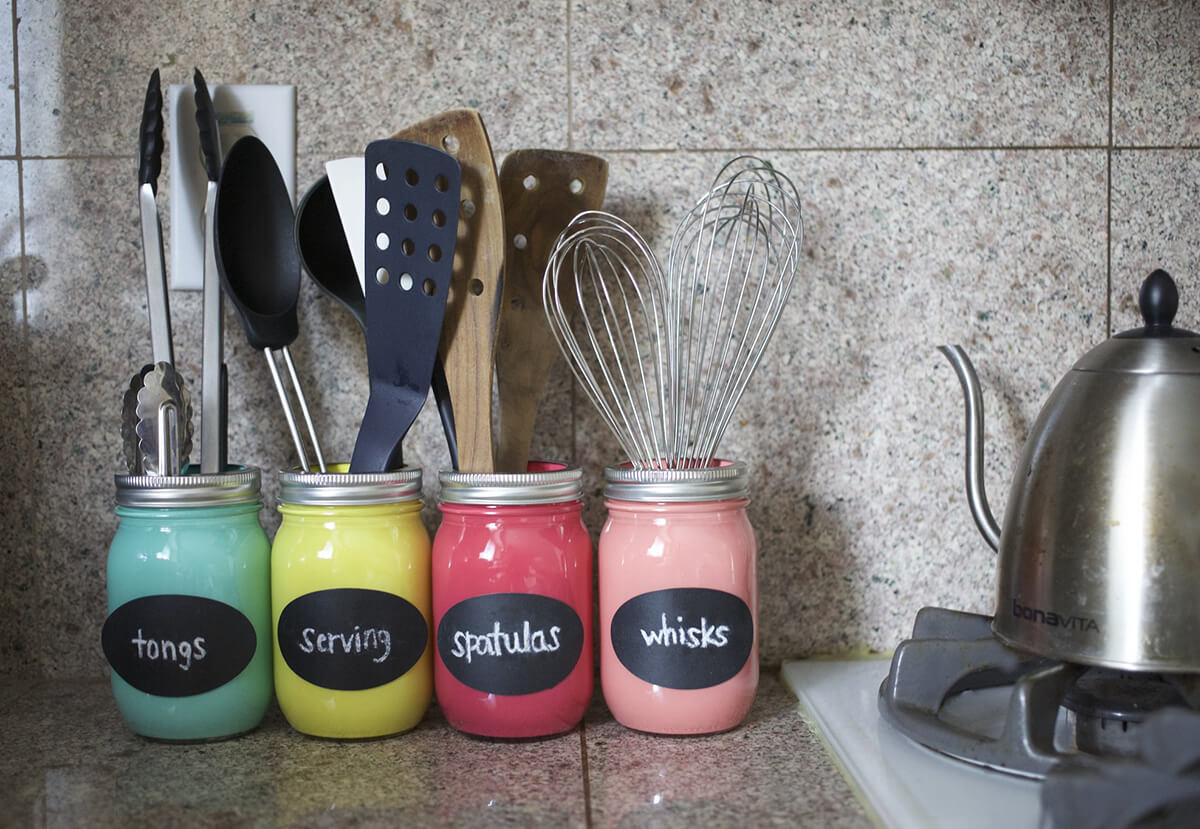 11. Amazing Sewing Kit Storage Idea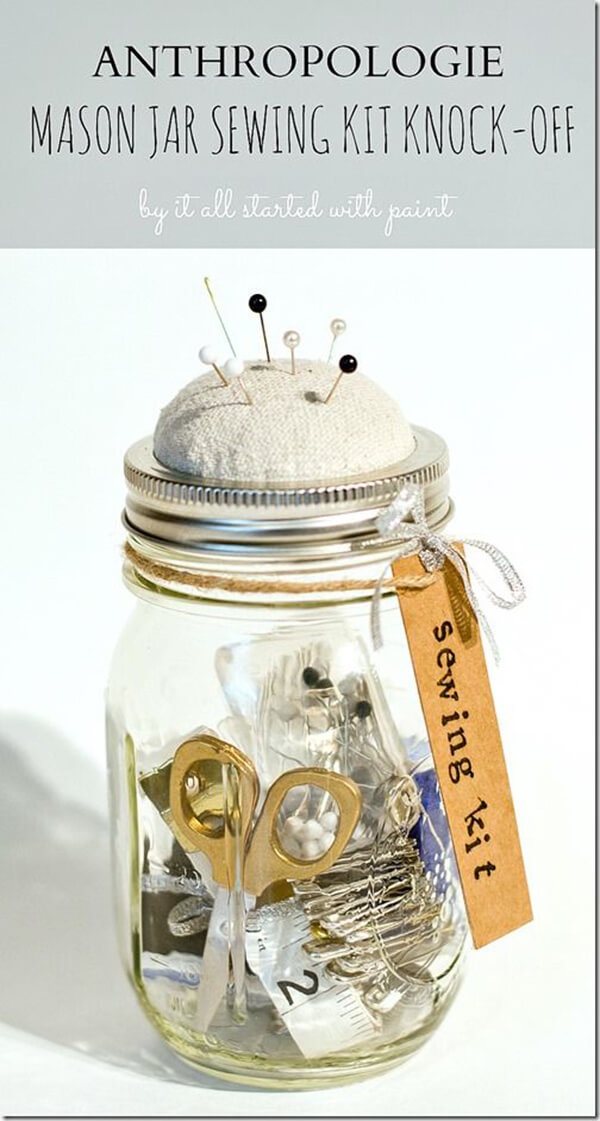 12. Shelf with Hooks and Spice Organization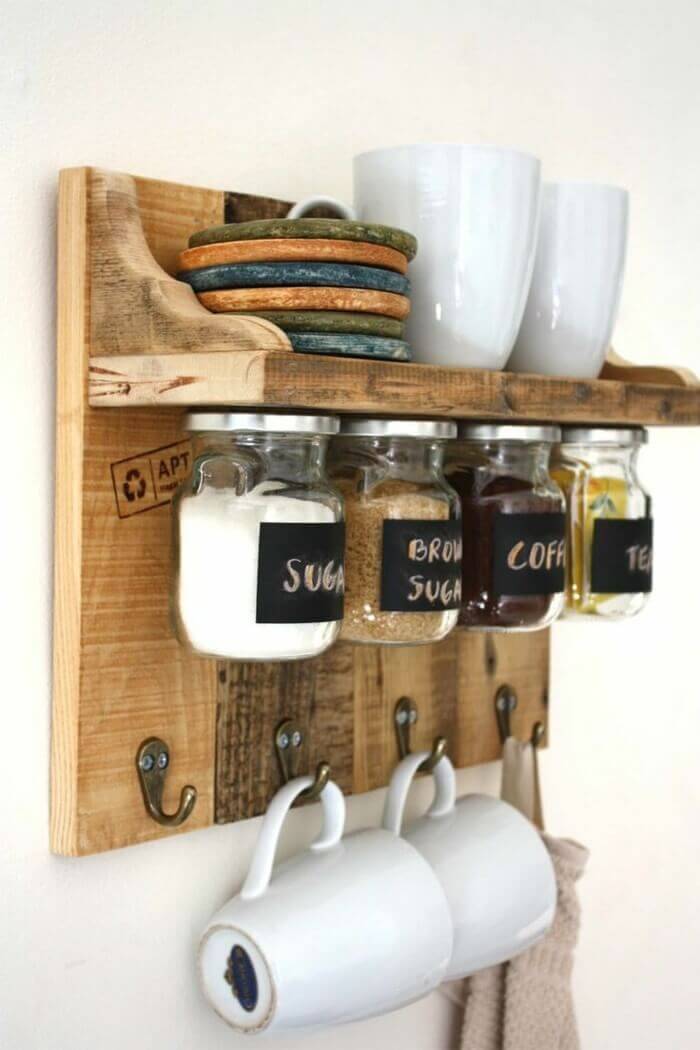 13. Cupcake Cups Stay Safe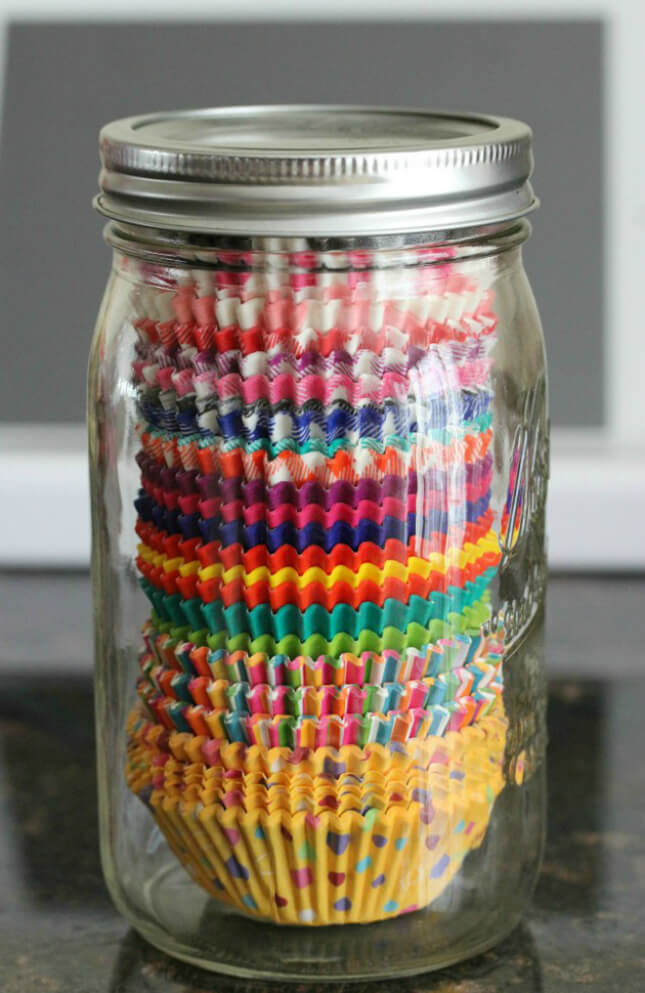 14. Bathroom and Jewelry Organization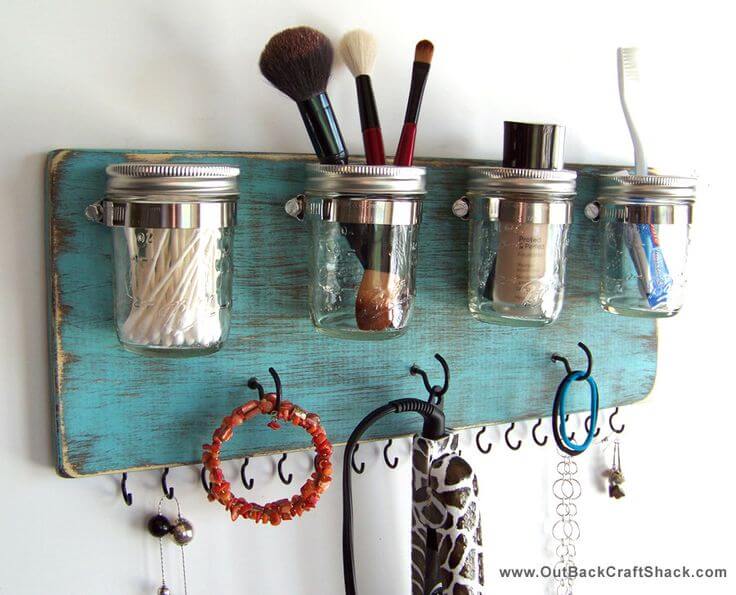 15. Go Vertical with Rustic Board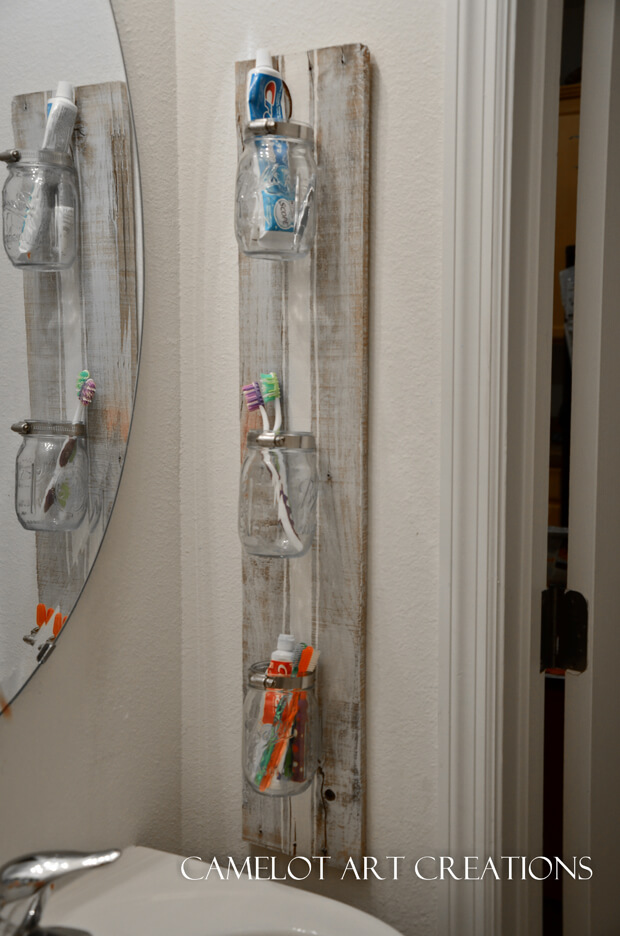 16. Rustic Bathroom Storage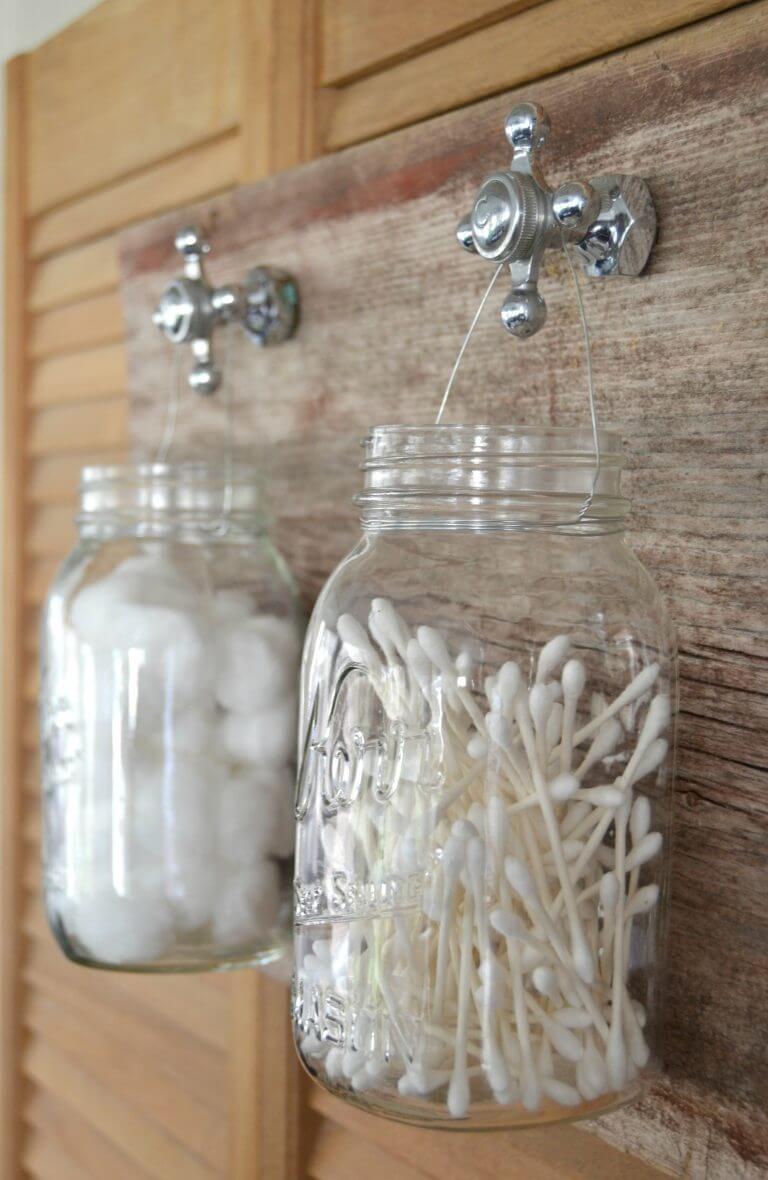 17. Make Your Own Apothecary Jars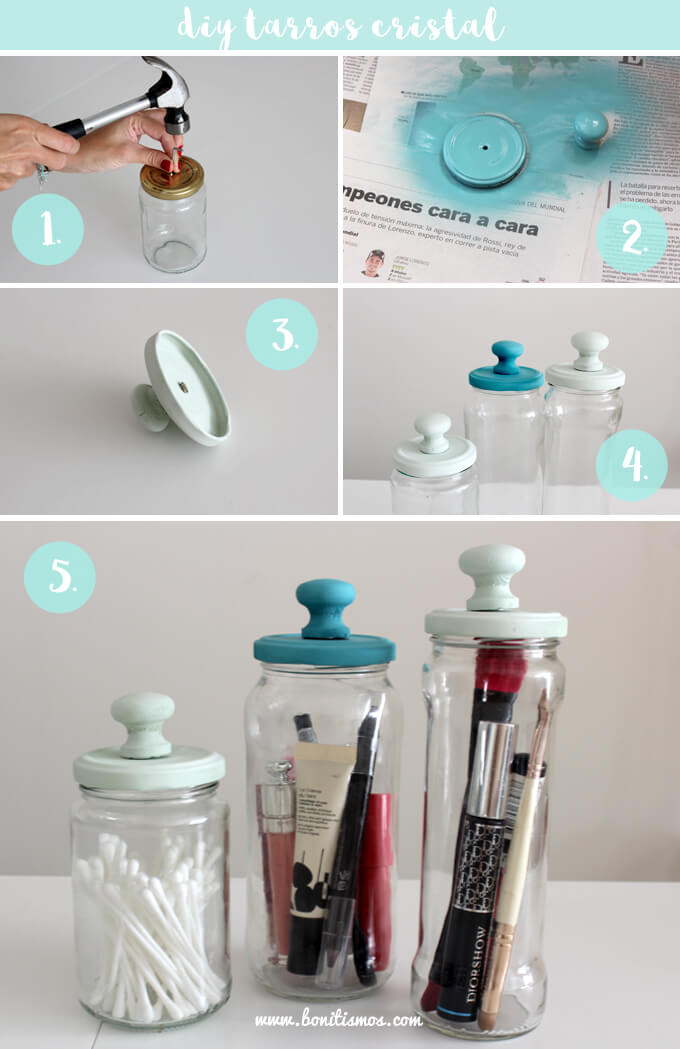 18. Sophisticated Office Storage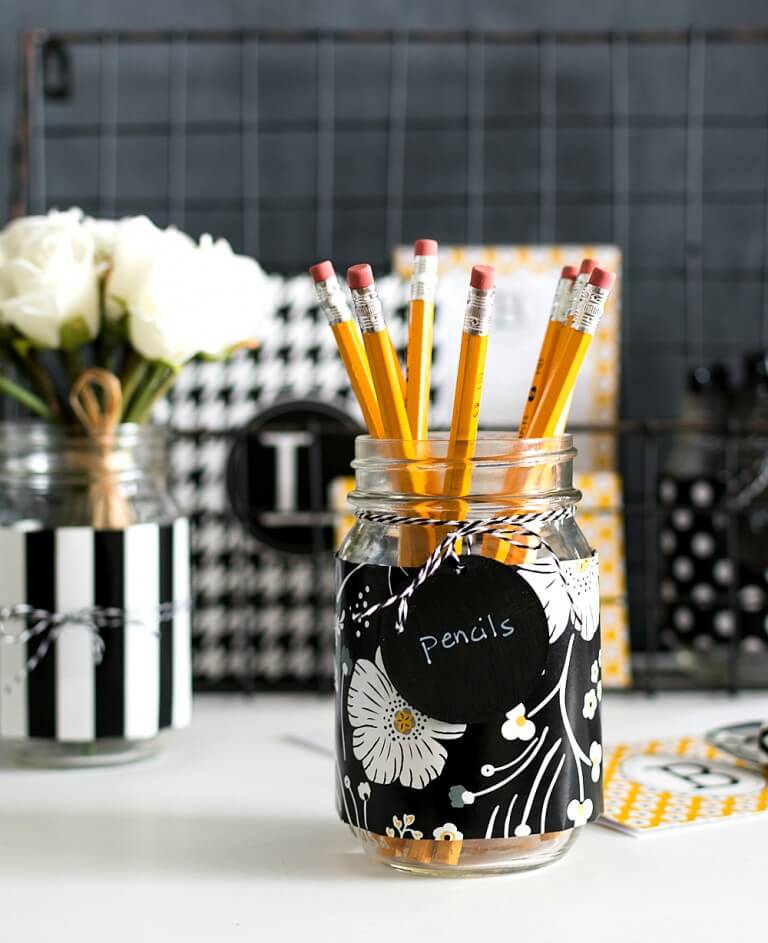 19. Hardware Storage Easy and Simple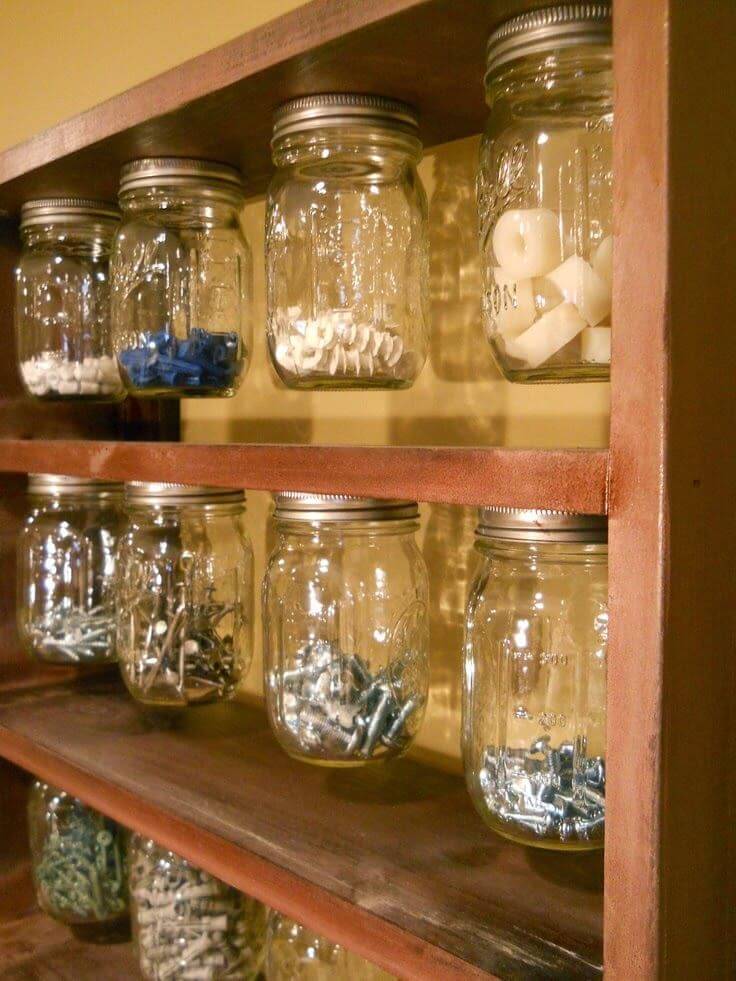 20. Outdoor Entertaining with Organized Style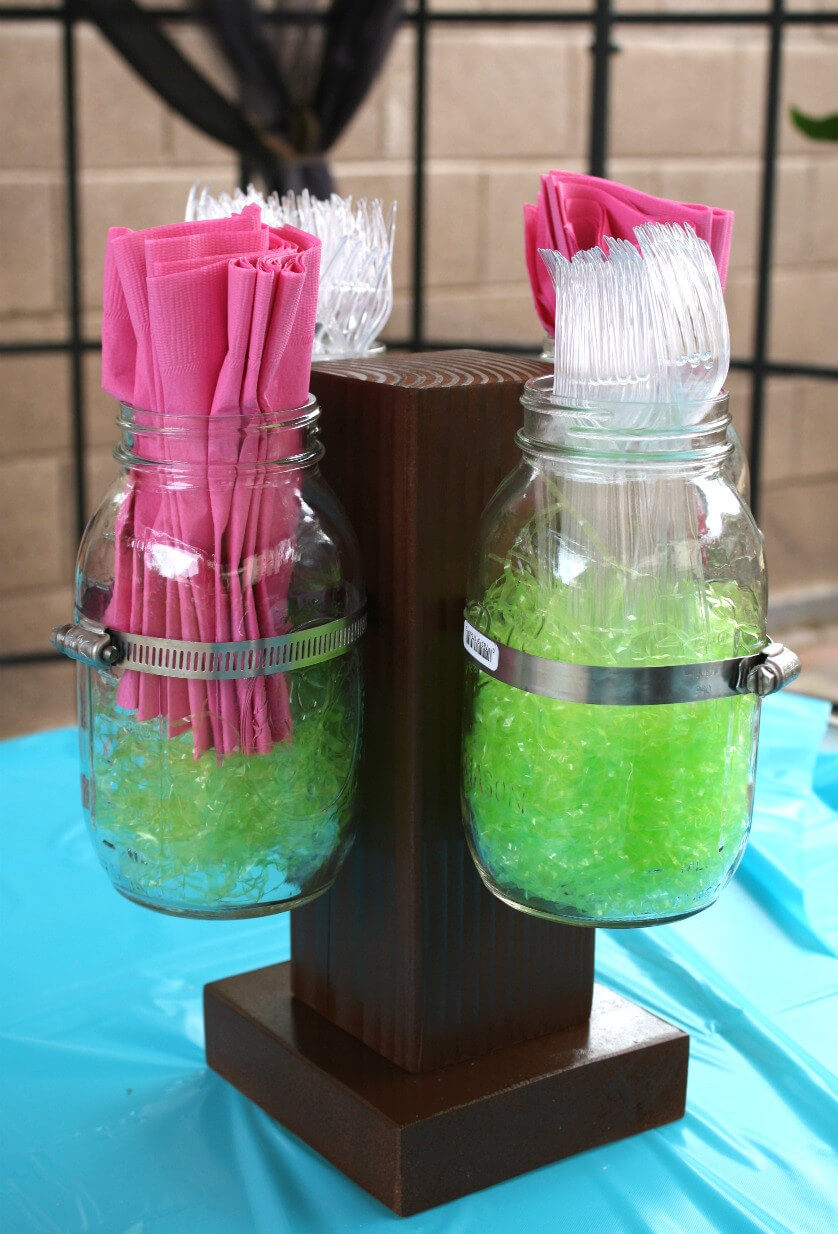 21. Simple Toothbrush Holder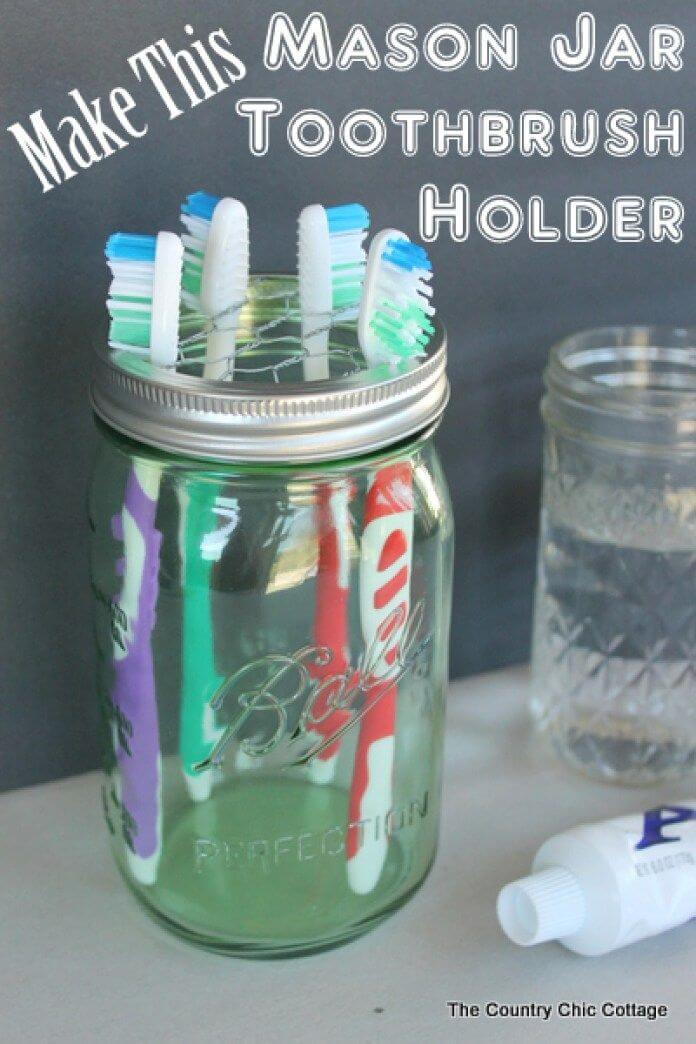 22. Keep Your Pantry Staples Organized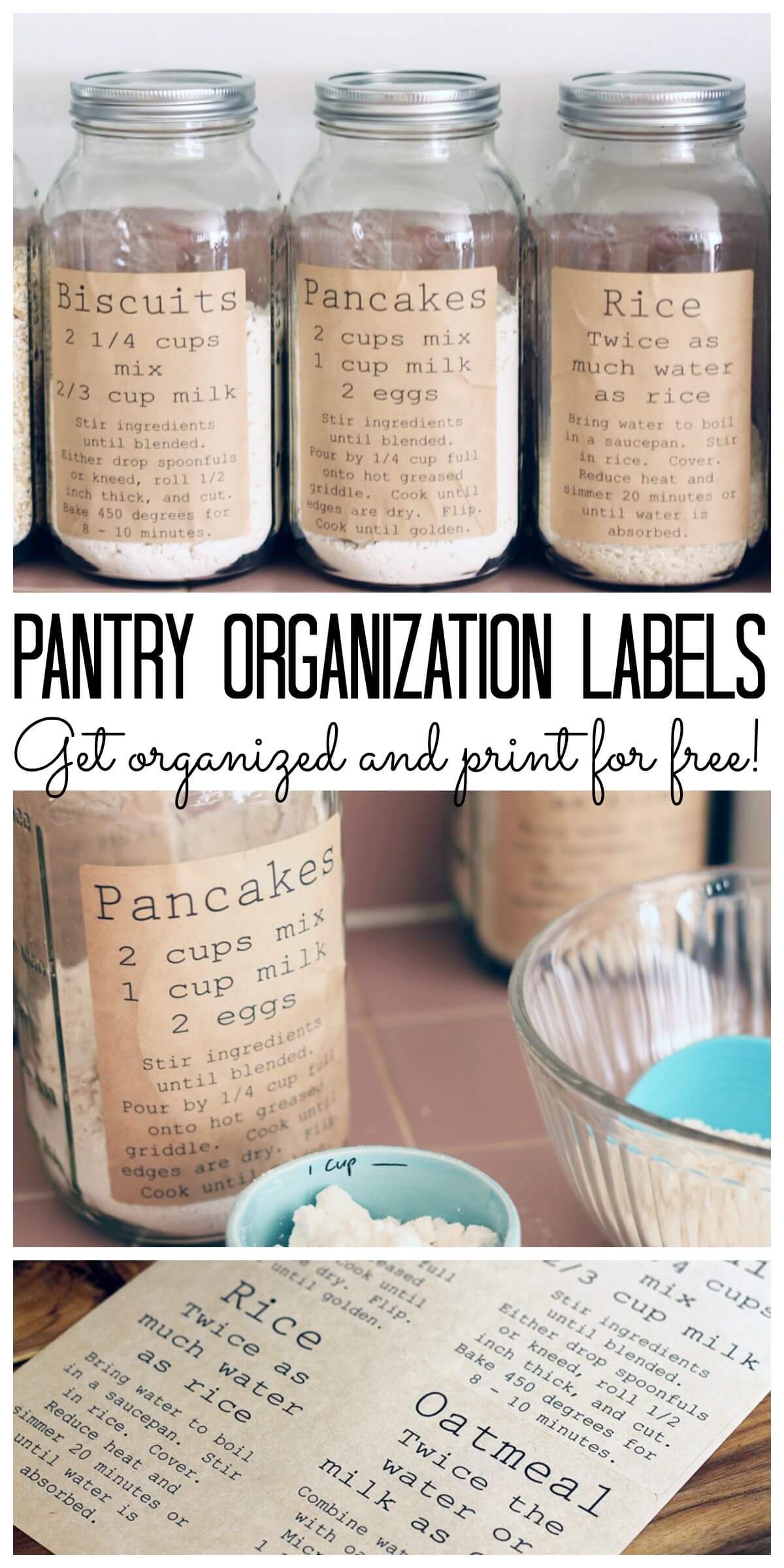 23. Art Supply Organization Made Simple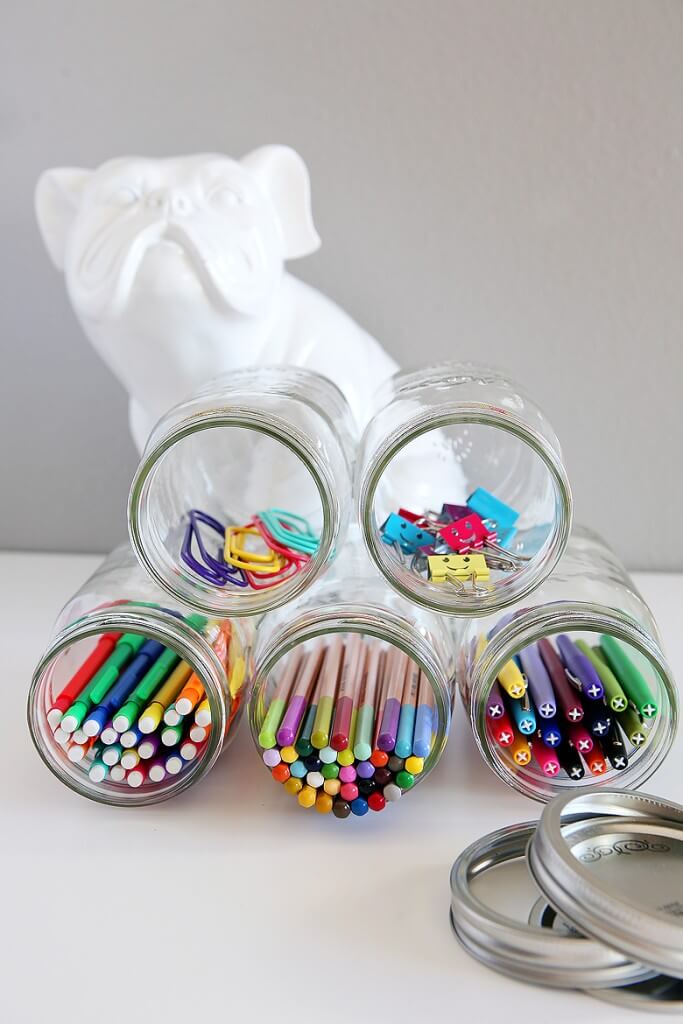 24. Keep Your Art Supplies Together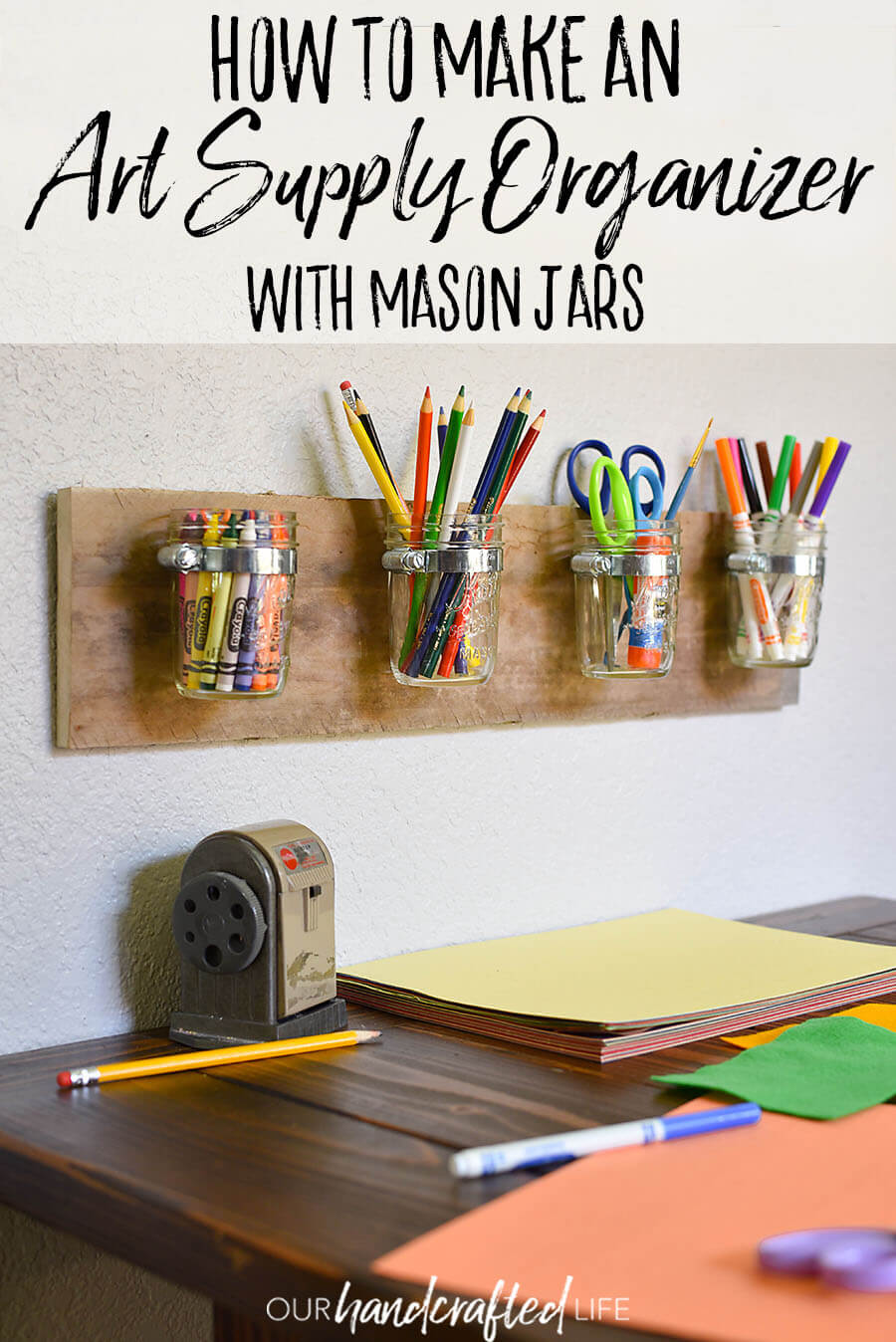 25. Color Candy Display for Your Kitchen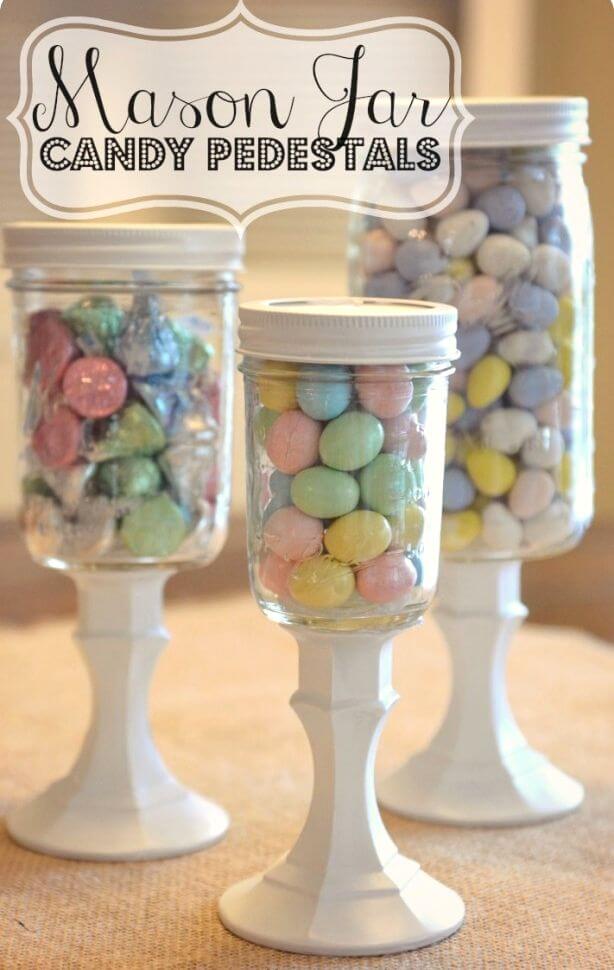 26. Never Lose an Office Supply Again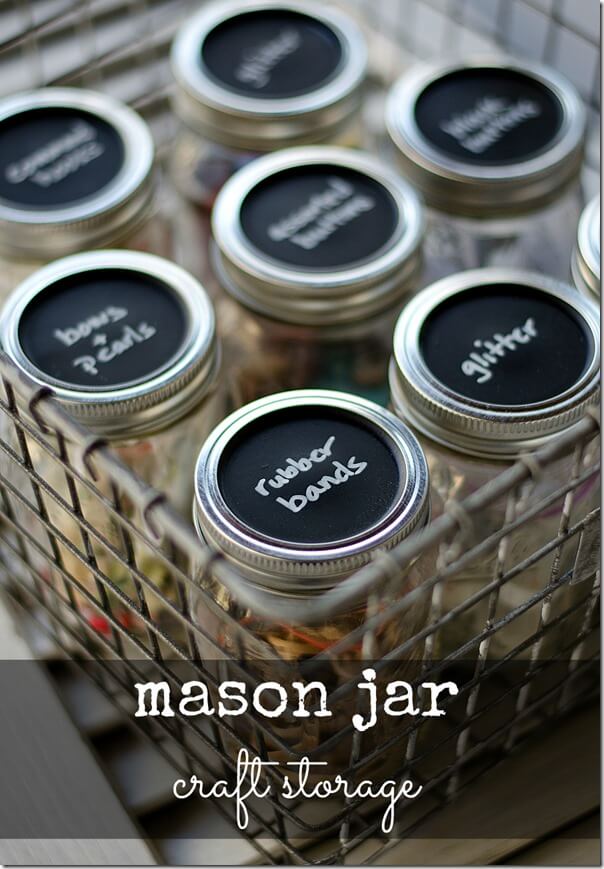 27. Never Fight Tangled Twine Again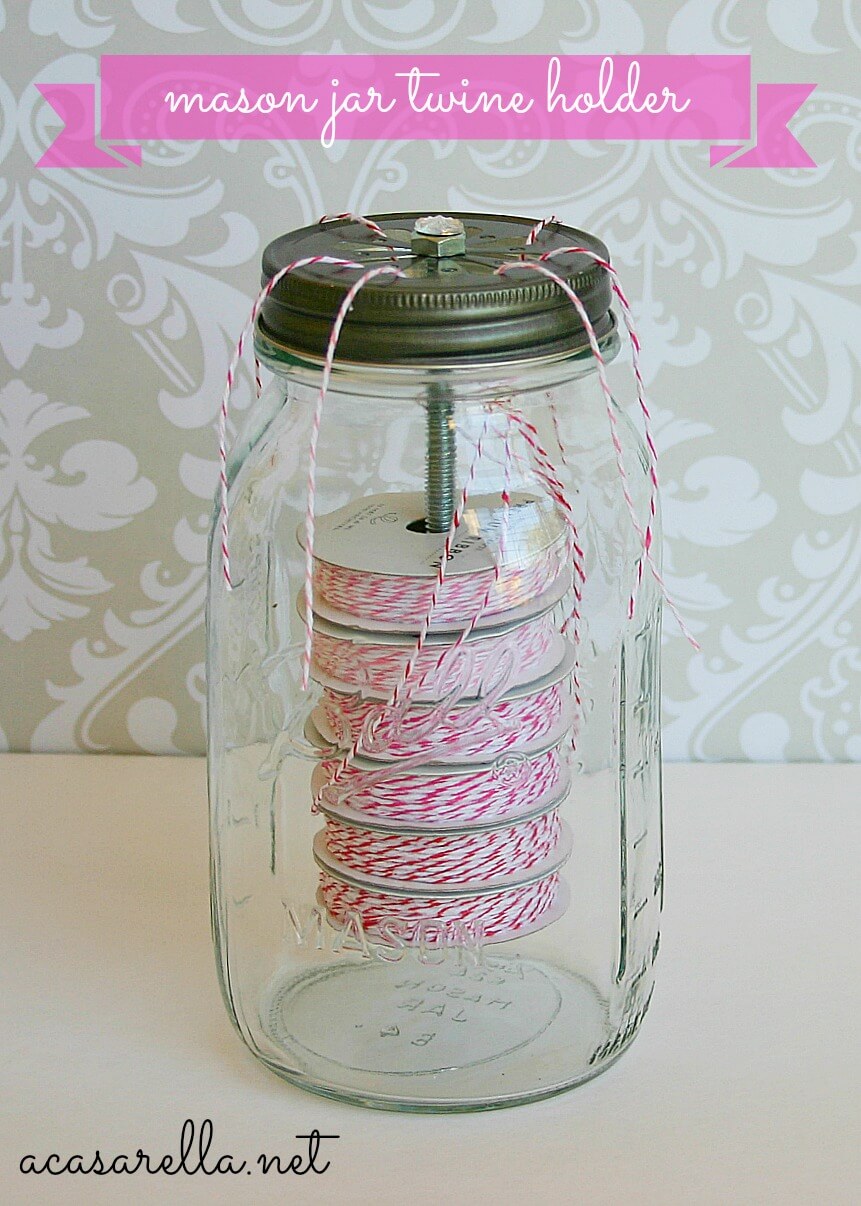 28. Let Your Wild Side Out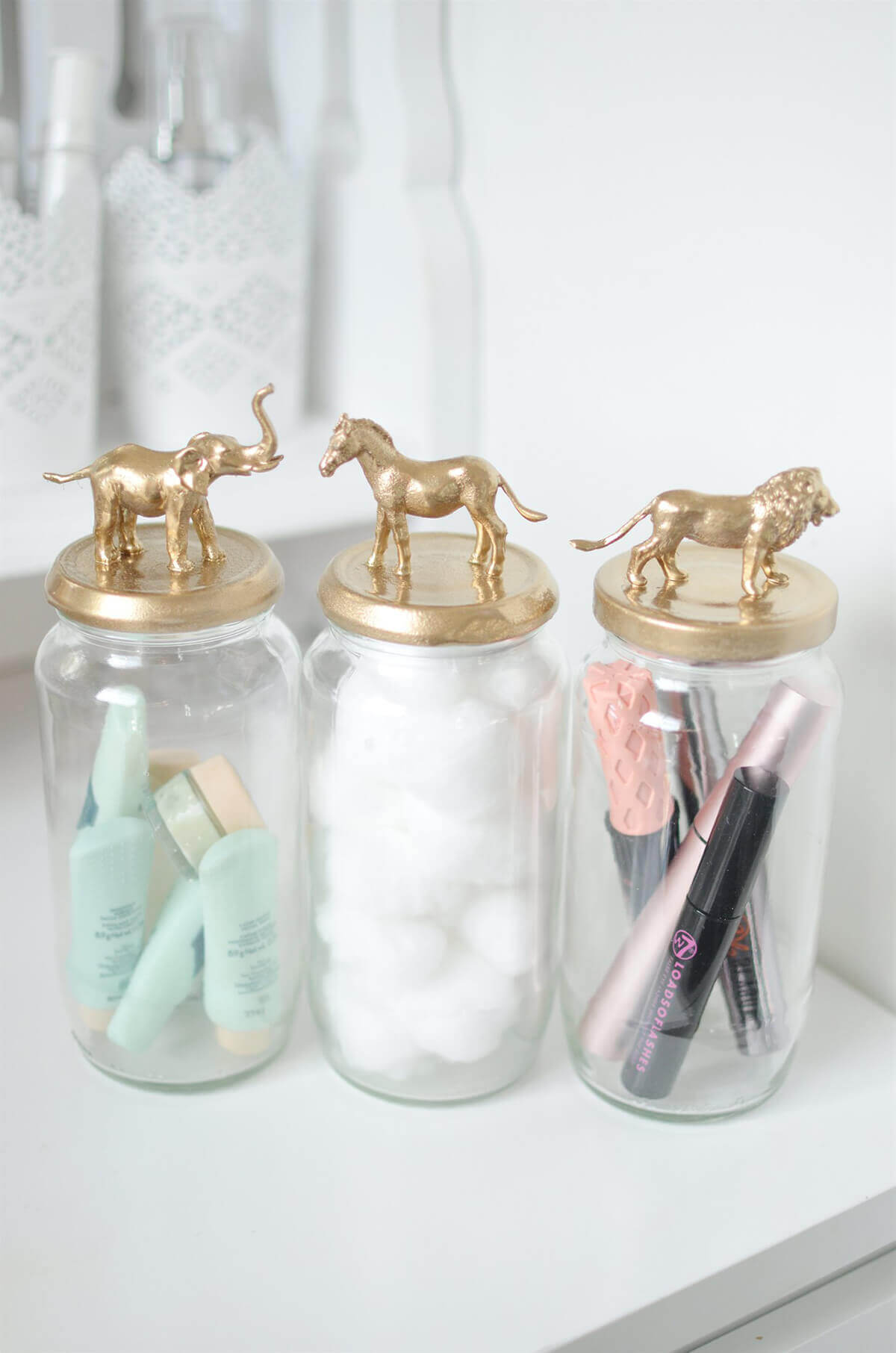 29. Contain Everything with Simple Shelves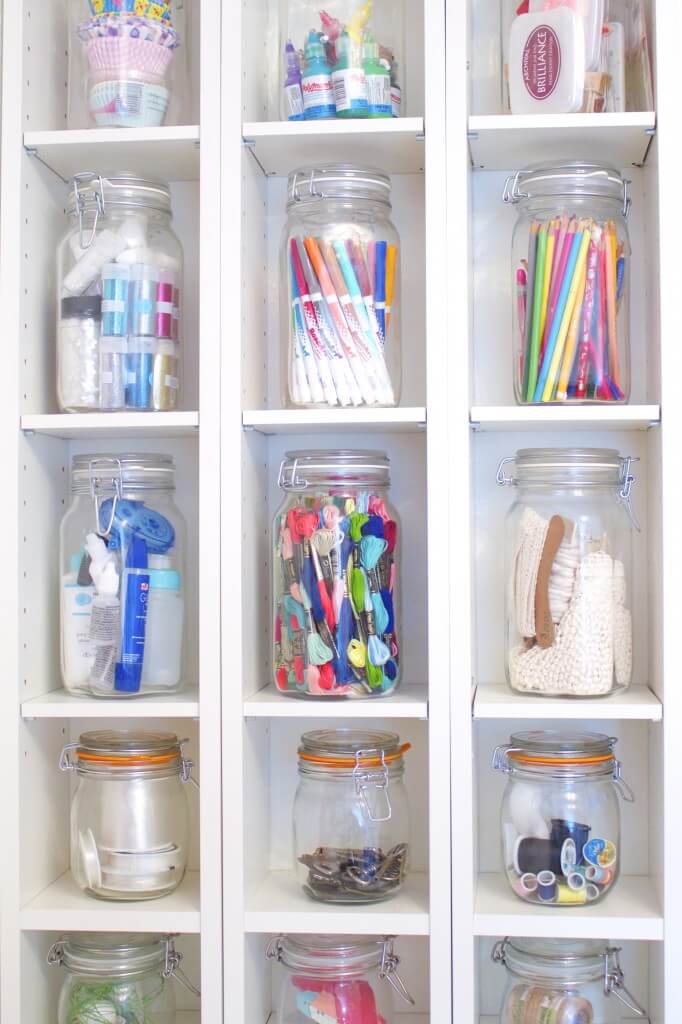 30. Create a Revolving Drink Station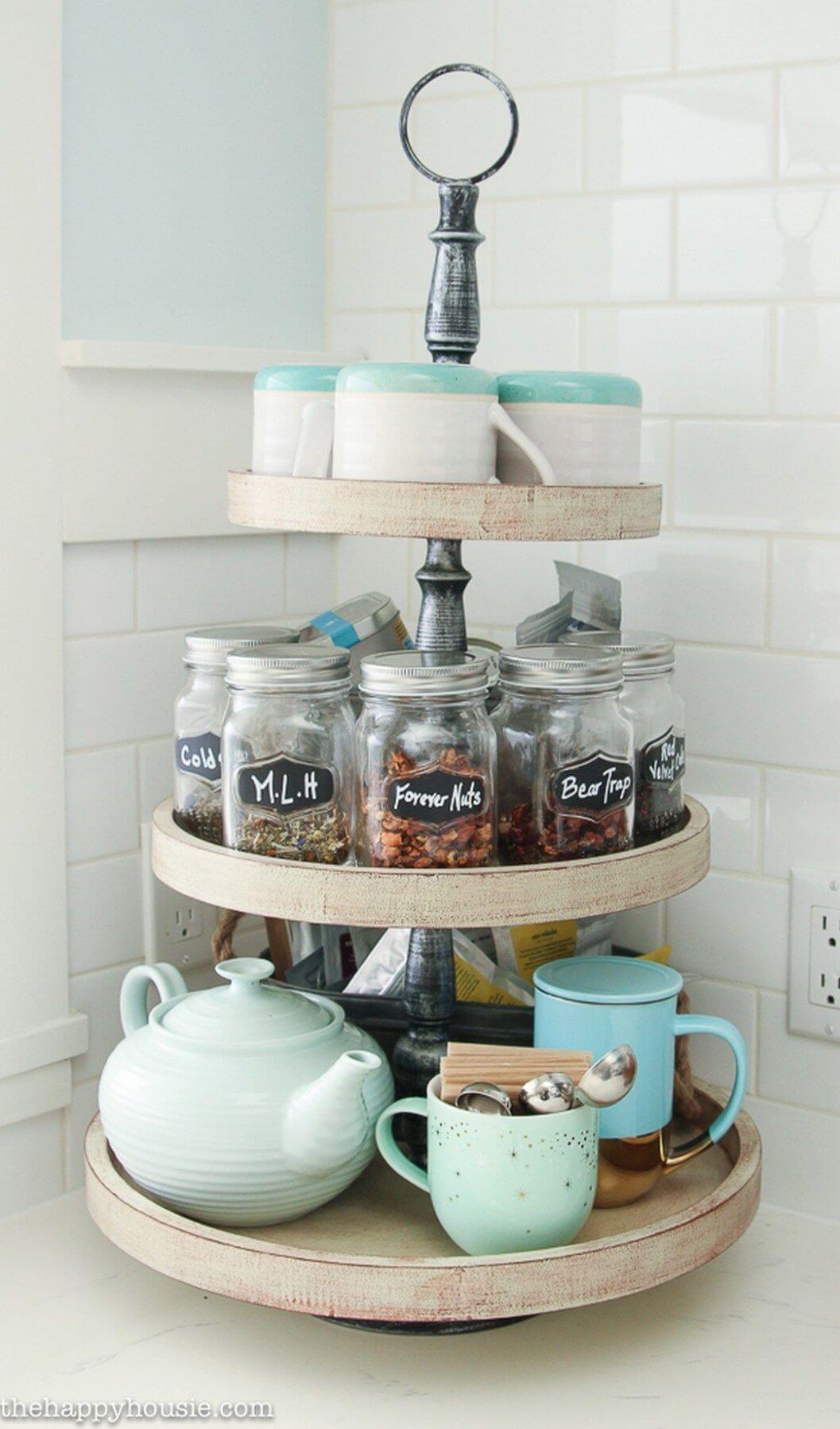 31. Redo Your Makeup Organization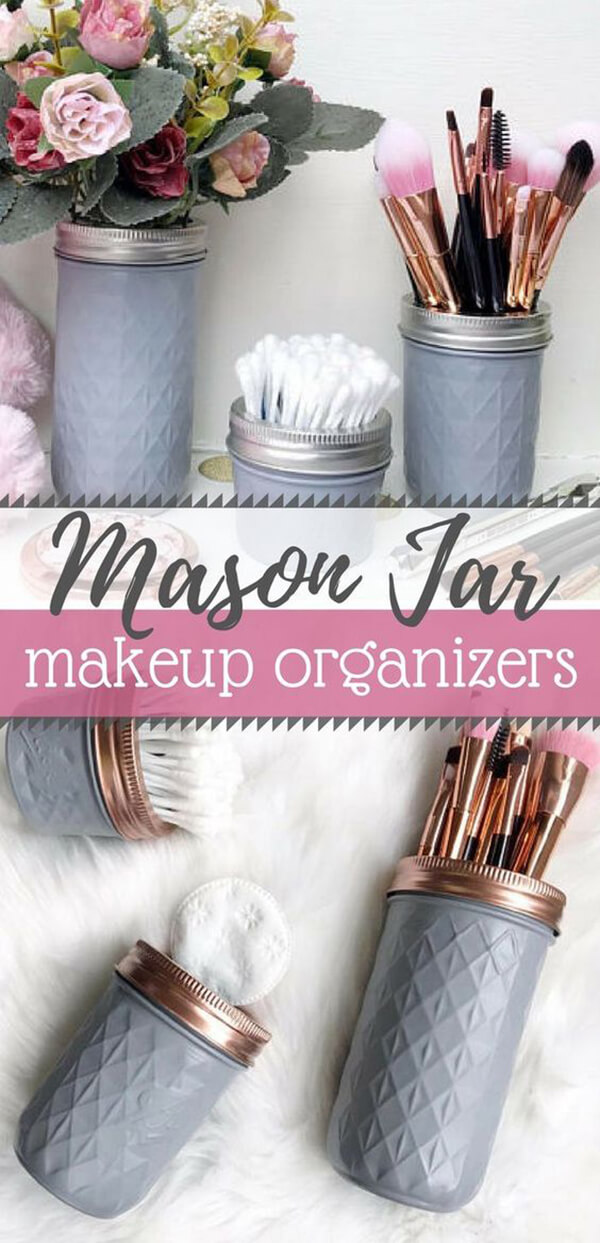 32. Make Over Your Office Organization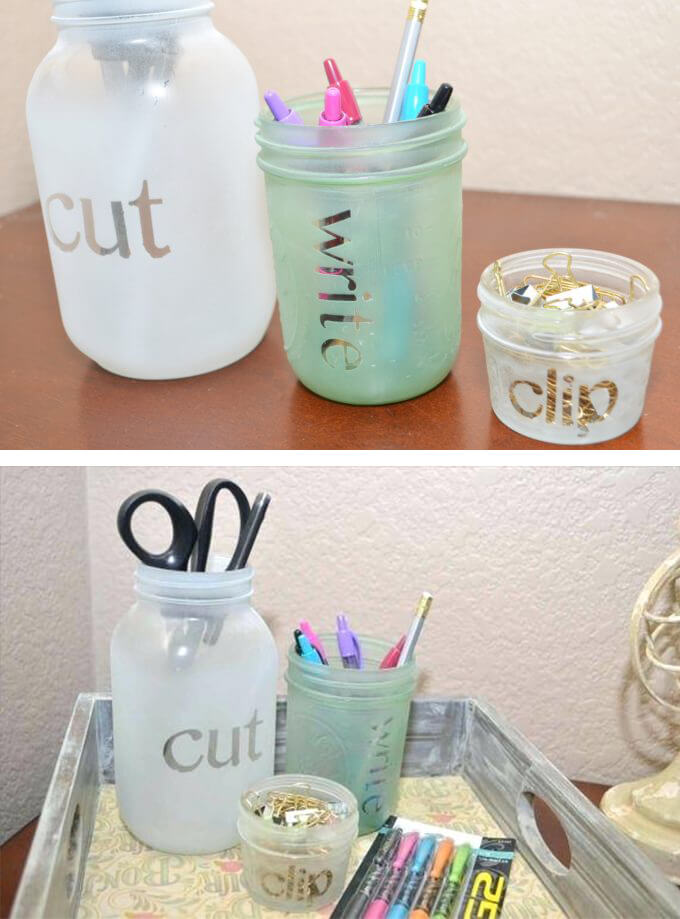 Our Favorite Farmhouse Storage Items to buy on Amazon