If you love pumpkin decorations but hate the act of cutting, carving and scooping out their guts, consider these no-carve pumpkin decorating ideas. Not only will they be a fun, creative project for you and the kids, but they'll also spare you the indignity of getting orange gunk all over your hands!
28 Charming No-Carve Pumpkin Decorating Ideas that Will Delight Your Creativity

Another great thing about no-carve pumpkins is the fact that they can be made with all sorts of odds and ends, including stuff that you have just lying around the house. Whether it's melted crayons, scraps of wallpaper or the leftover jewels from a bedazzling project, no-carve pumpkins can be a great way to recycle your old crafting supplies.
Last but not least, no-carve pumpkins can run the gamut from very simple to gorgeously elaborate. It doesn't matter how experienced you are with arts and crafts; there's a pumpkin out there for every level of thriftiness. For example, here are a few no-carve pumpkins that you might pluck down on your doorstep:
Painted pumpkins decorated with different colors, stripes and patterns
Animal-themed pumpkins with twitching cat ears or large owl eyes
Pumpkins with Halloween messages like "boo!" and "trick or treat!"
Pumpkins bursting with real floral bouquets
As you can see, there's no limit to the creativity that can be applied to no carve pumpkin decorating ideas. The following suggestions are just a few ways to get started, but there are many more. Let yourself experiment! You might be surprised at what you can accomplish with a little imagination and some glitter glue.
1. Dreaming of a White Halloween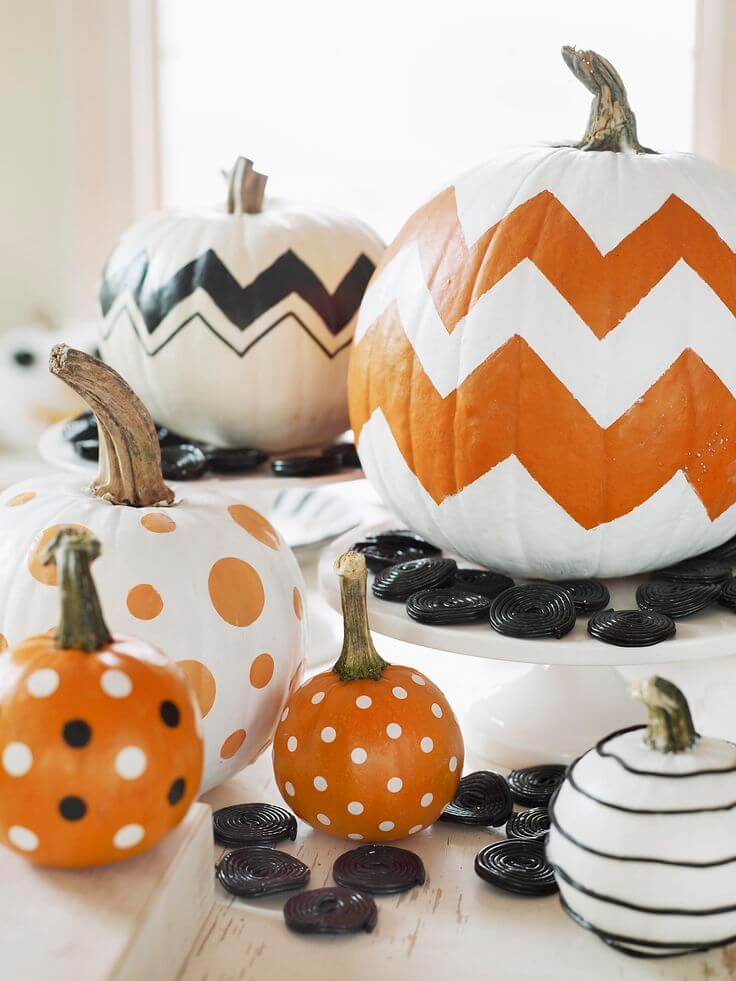 2. Another Use for Old, Stumpy Crayons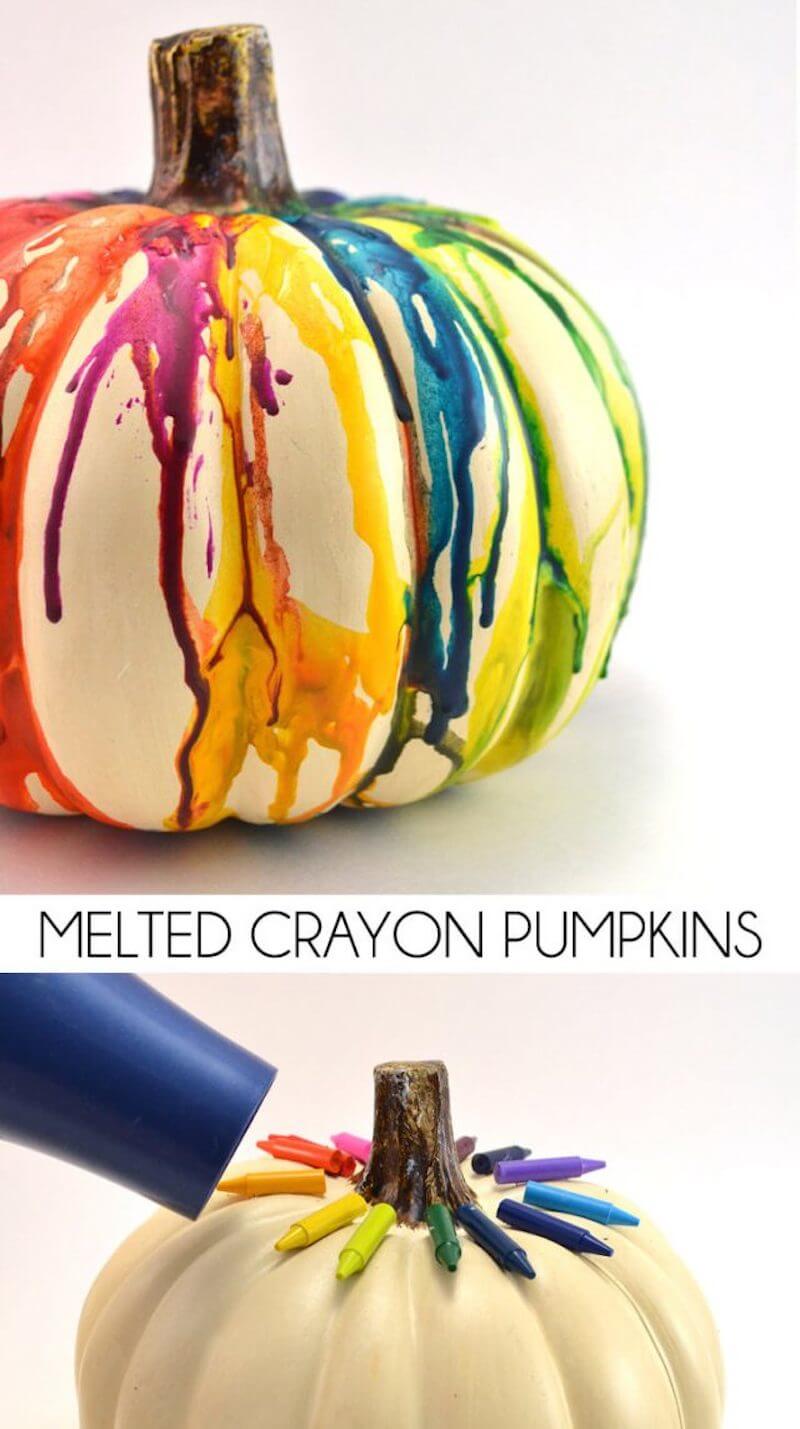 3. You Look Like You've Seen a Ghost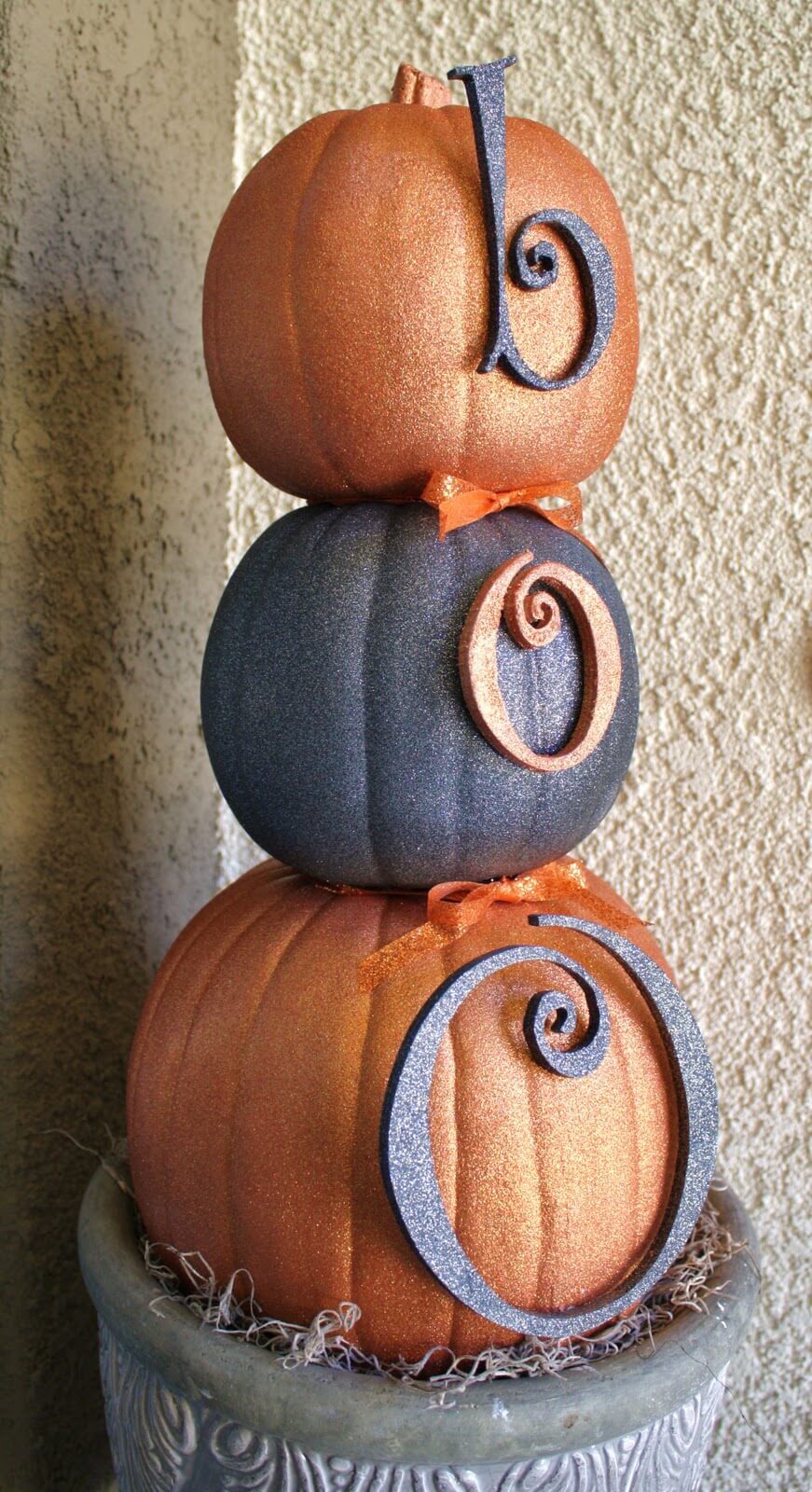 4. Glow-In-The-Dark Delight

6. Mod Podge Stripes

7. Bedazzled and Bewitched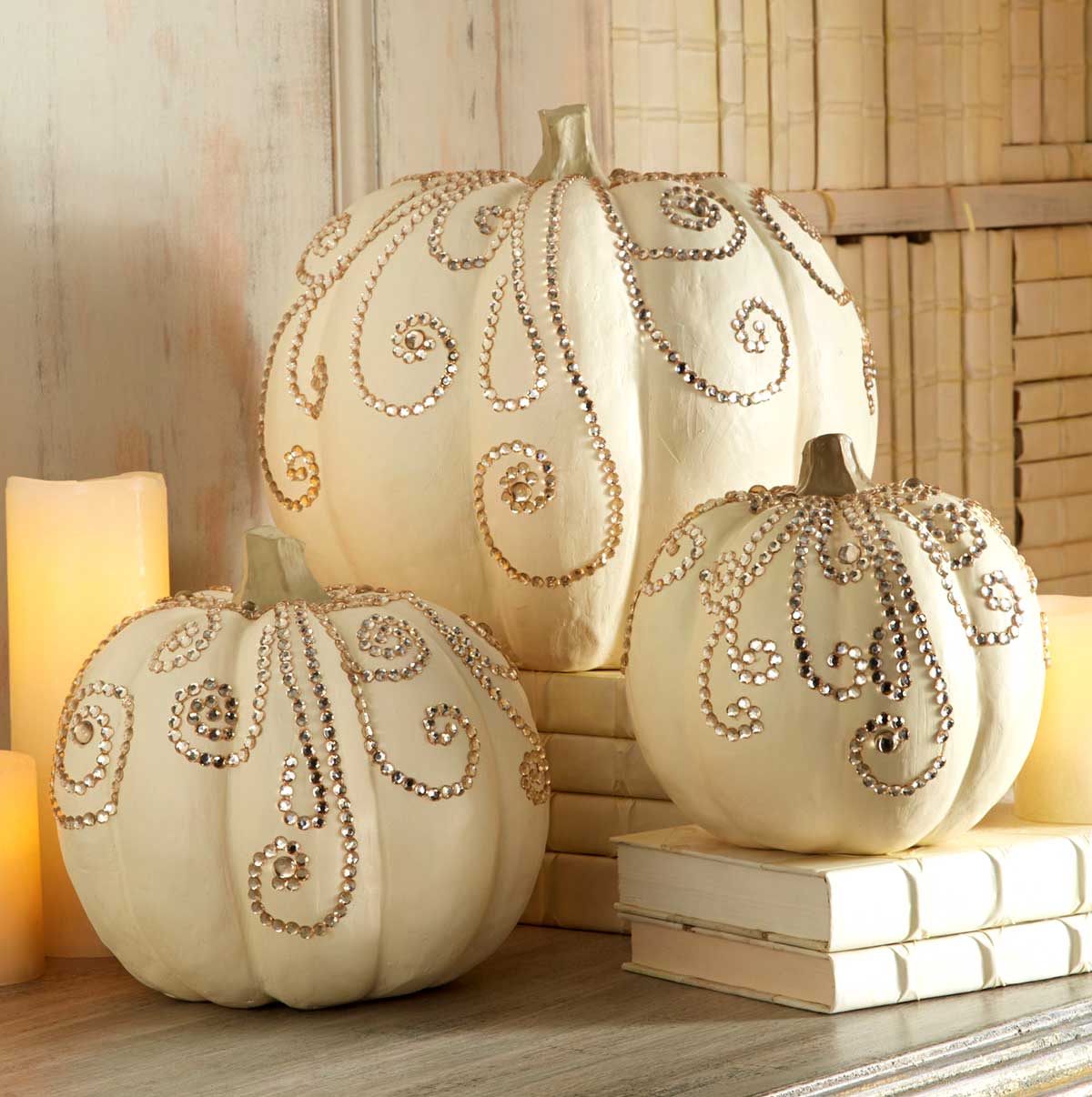 8. What, No Cranberry Sauce?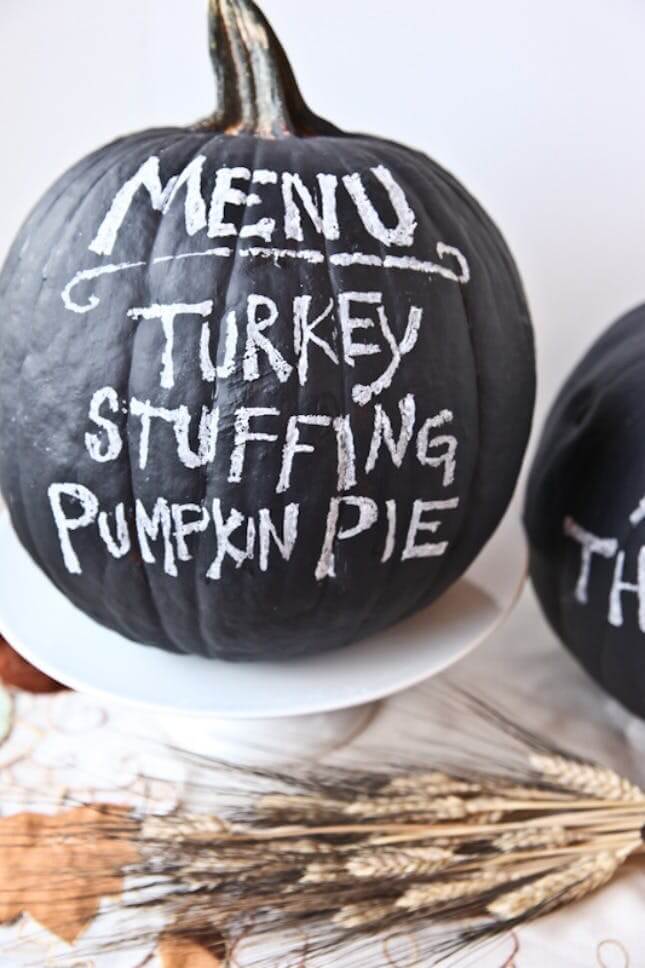 10. A Gleaming, Glittering Gem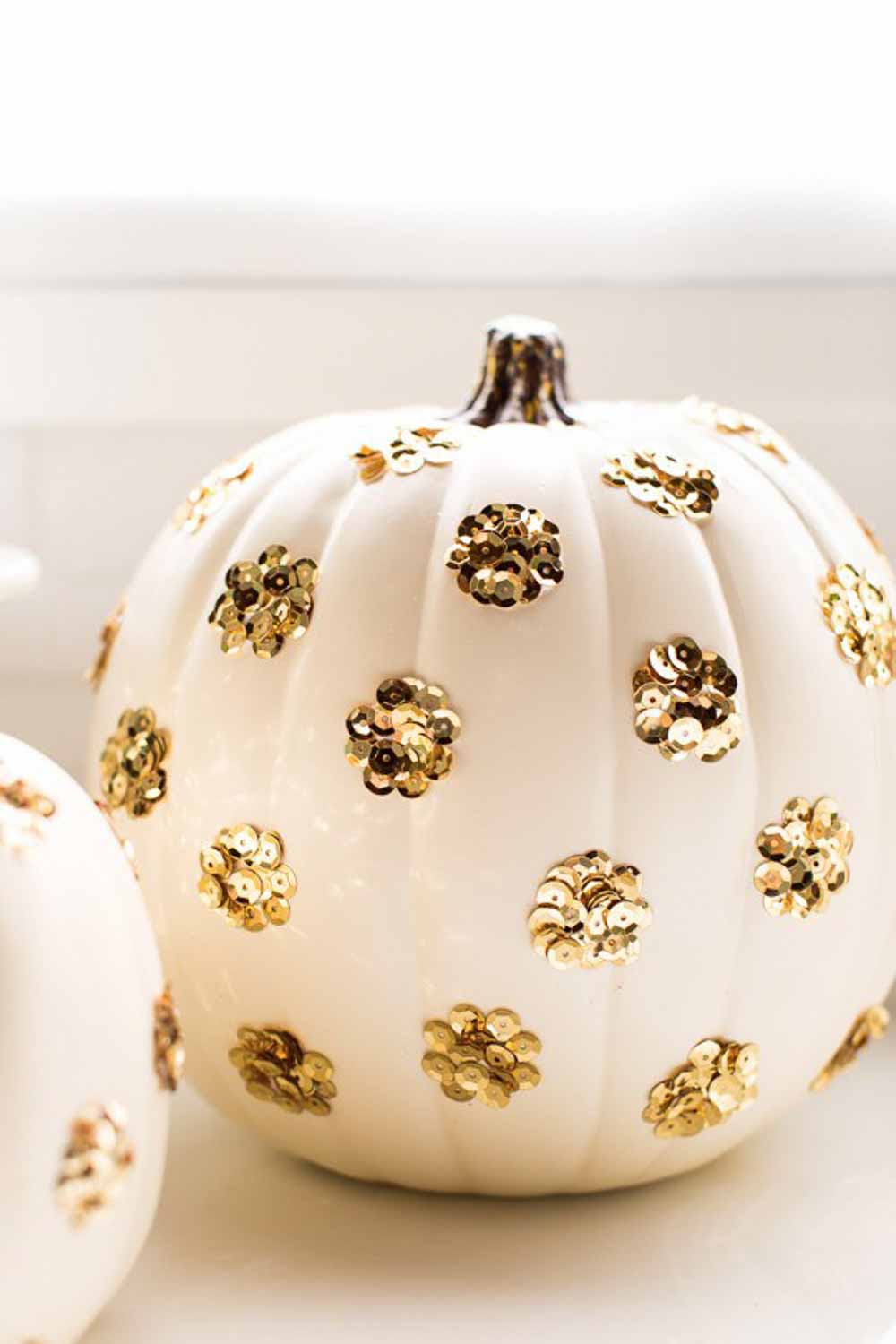 11. Reflecting Off Your Doorstep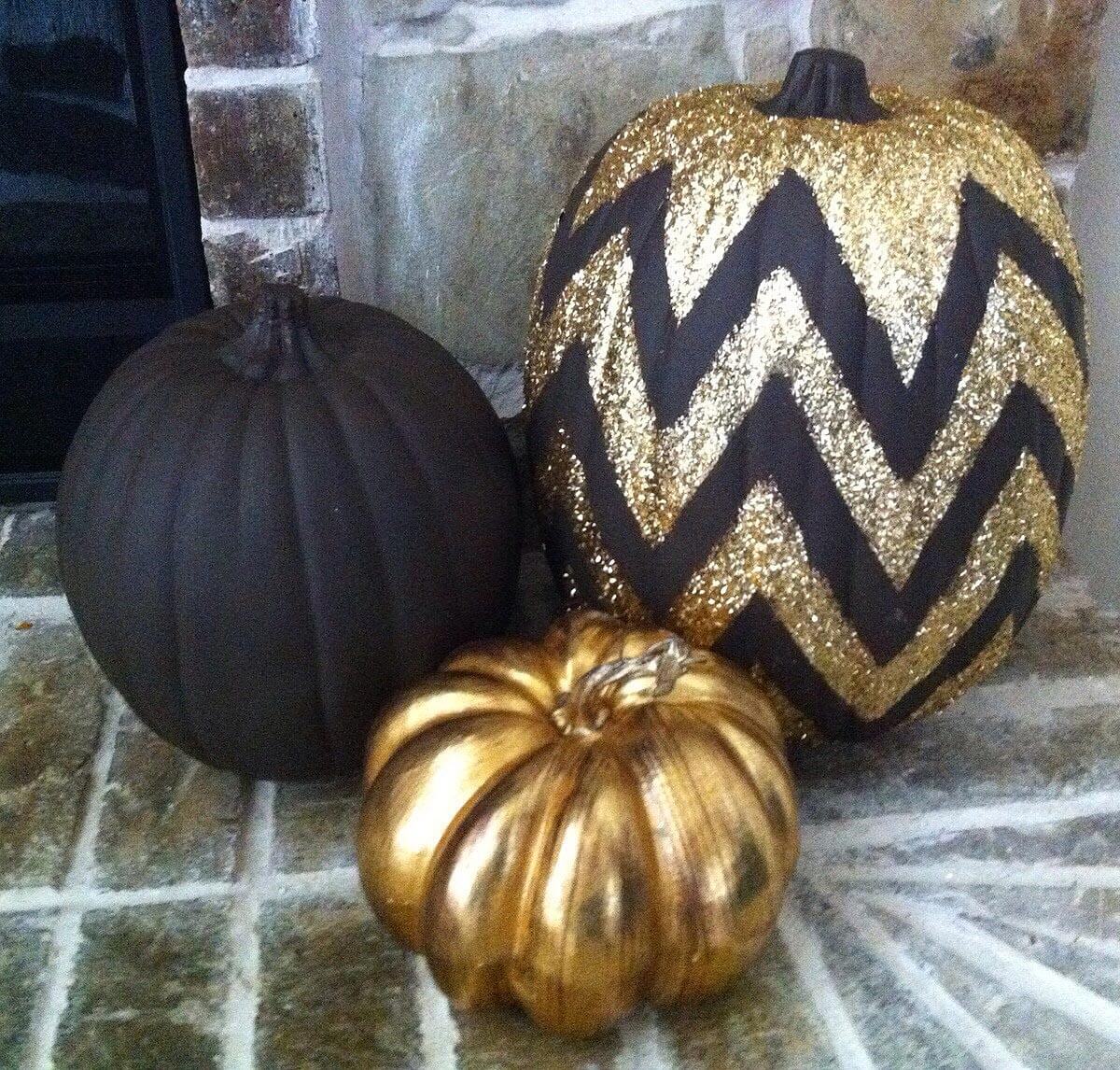 12. We Bought A Zoo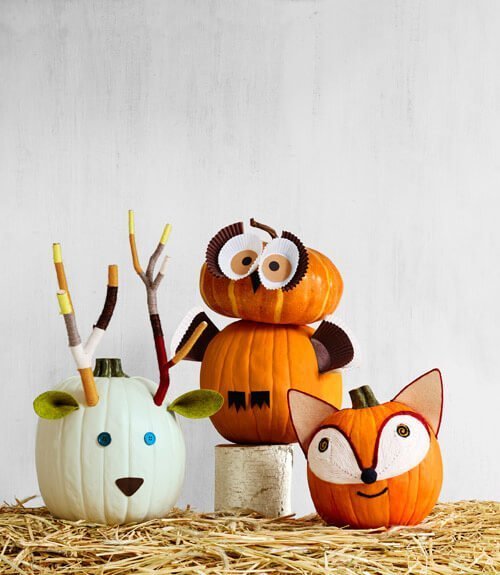 13. A Very Punny Collection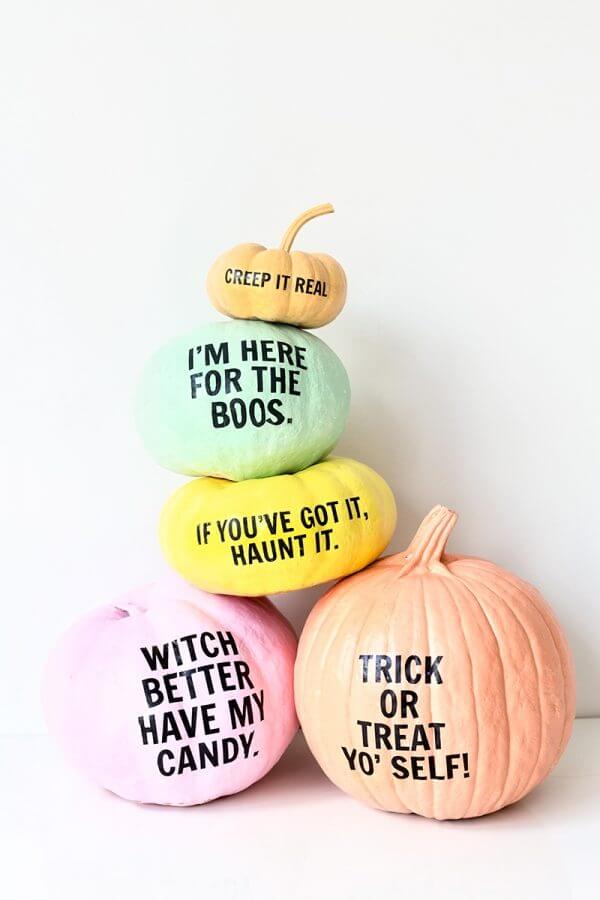 14. Short and Sweet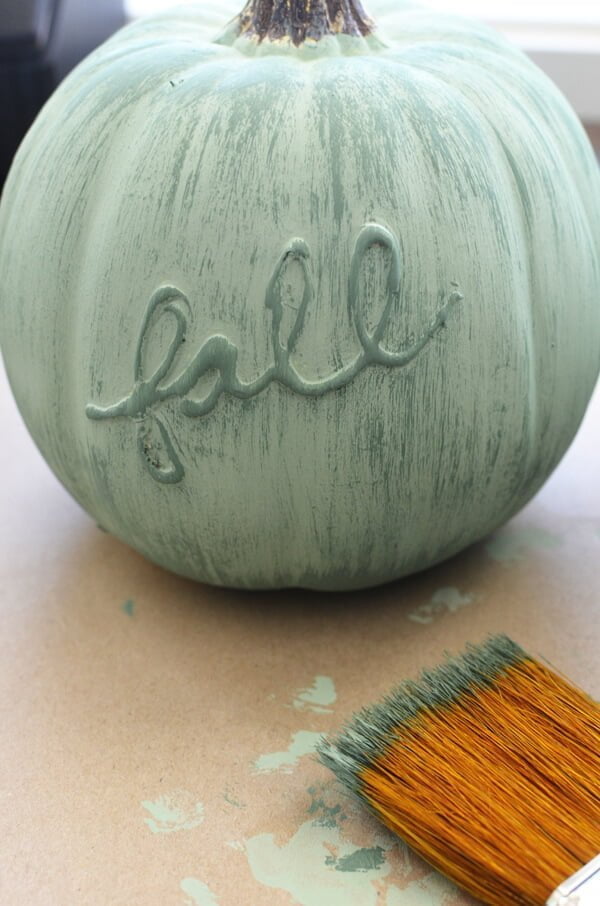 15. Hopefully They've Been Washed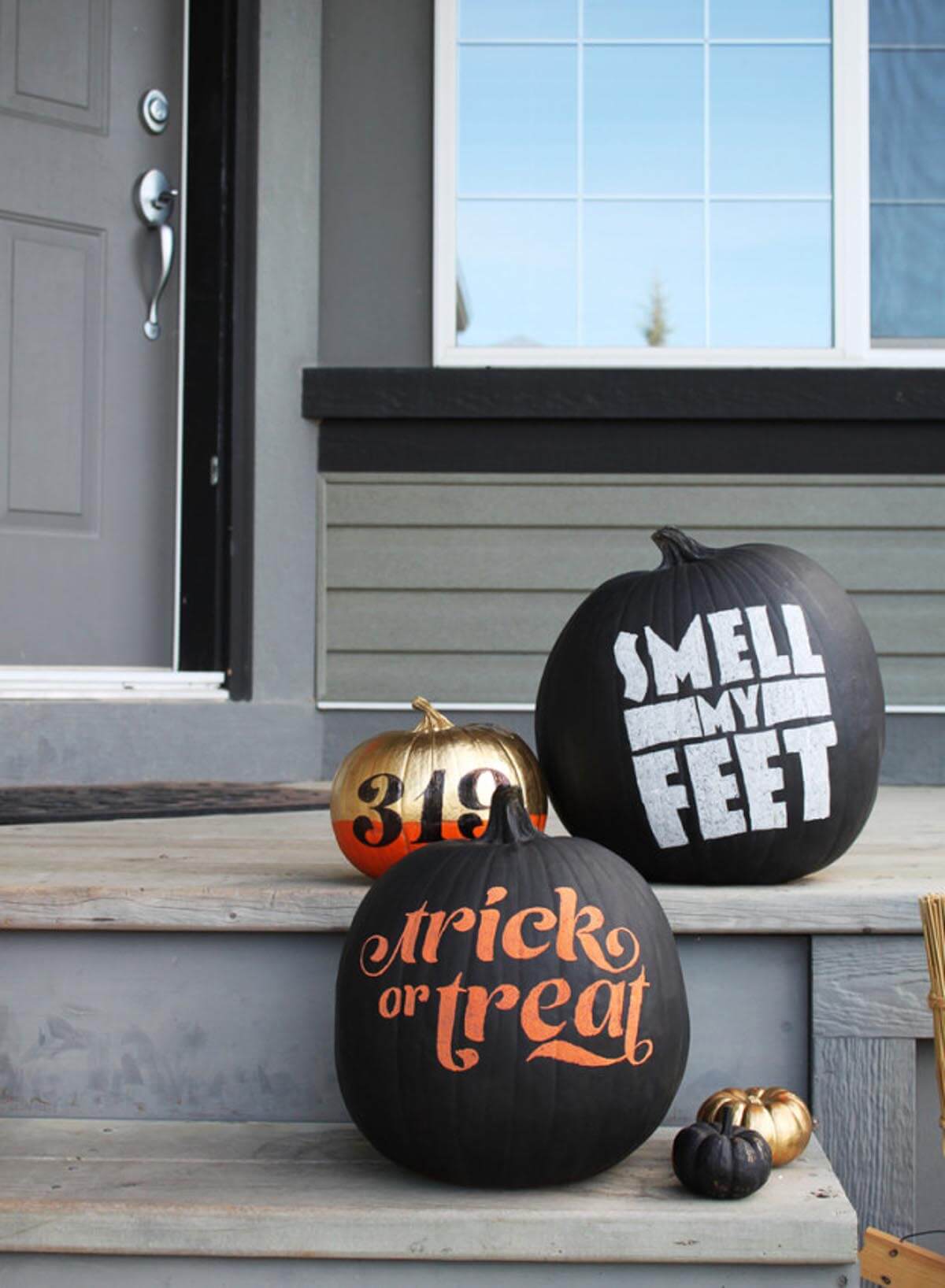 16. Welcoming the Season in Style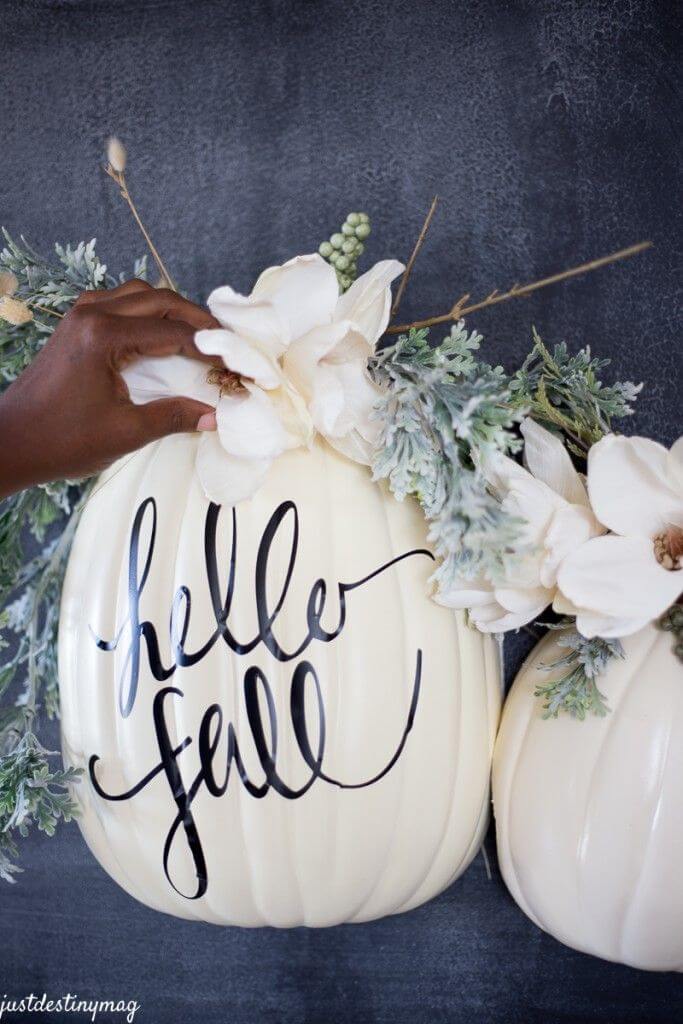 17. A Floral Frenzy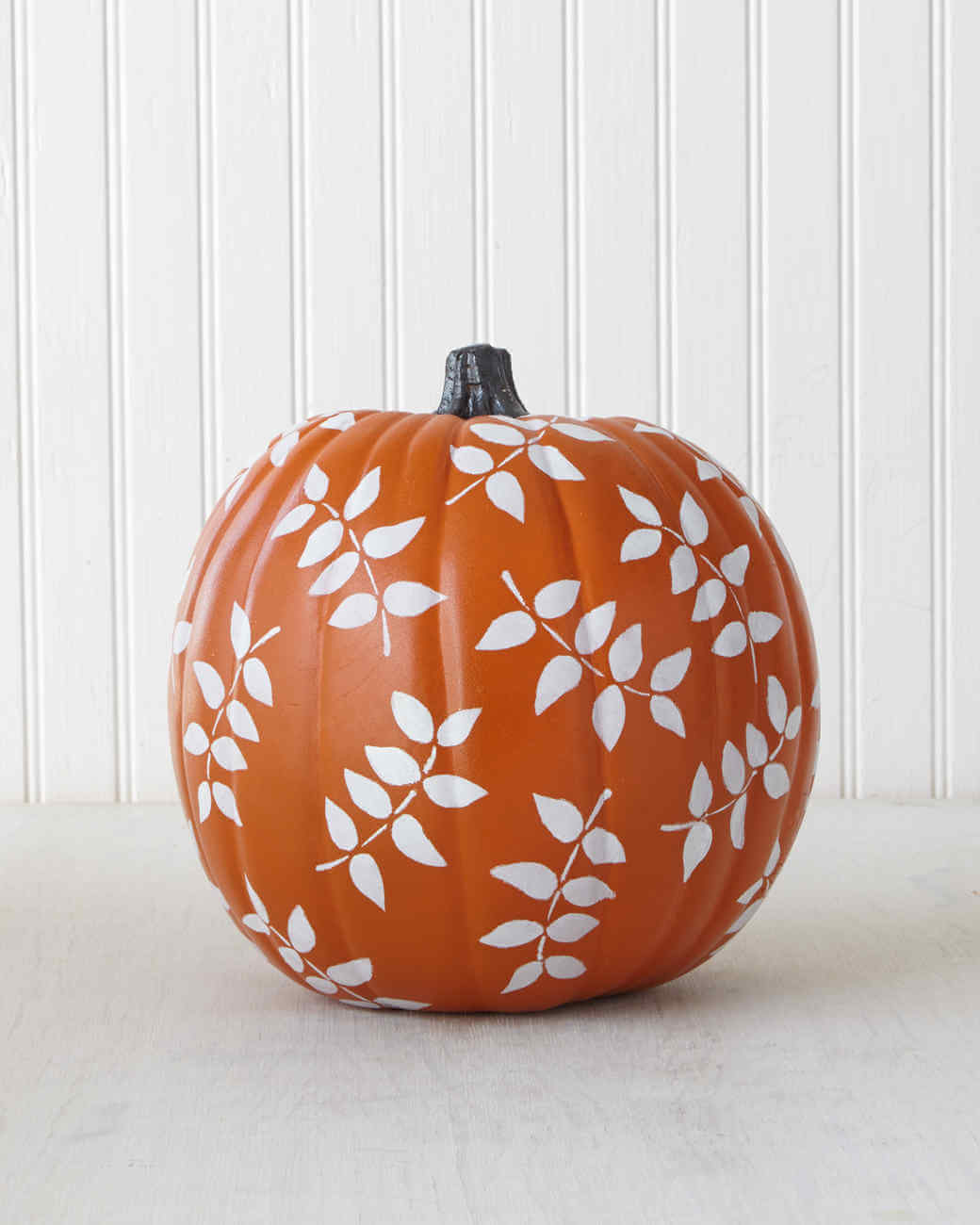 18. Like A True Artist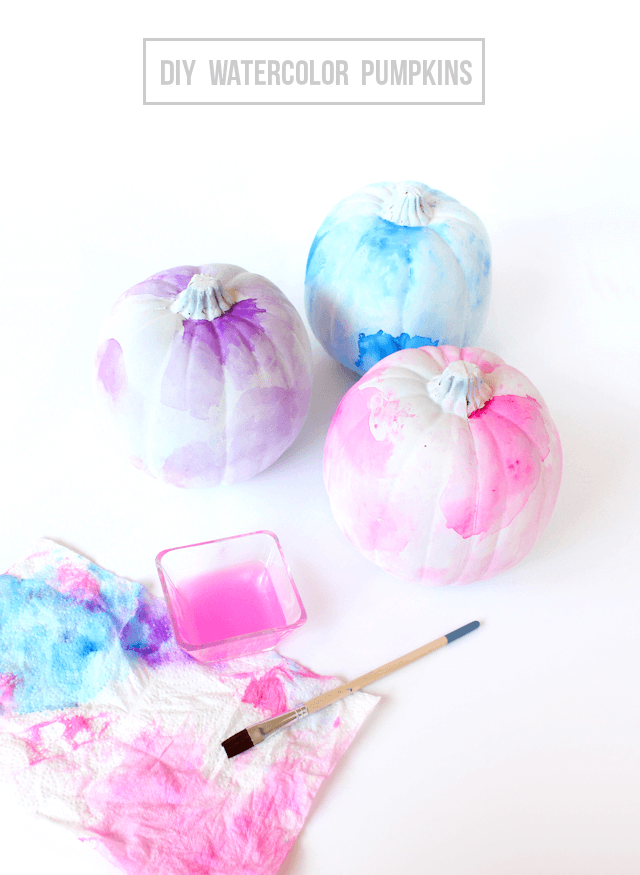 19. Painted Mini-Pumpkins to Spread the Spirit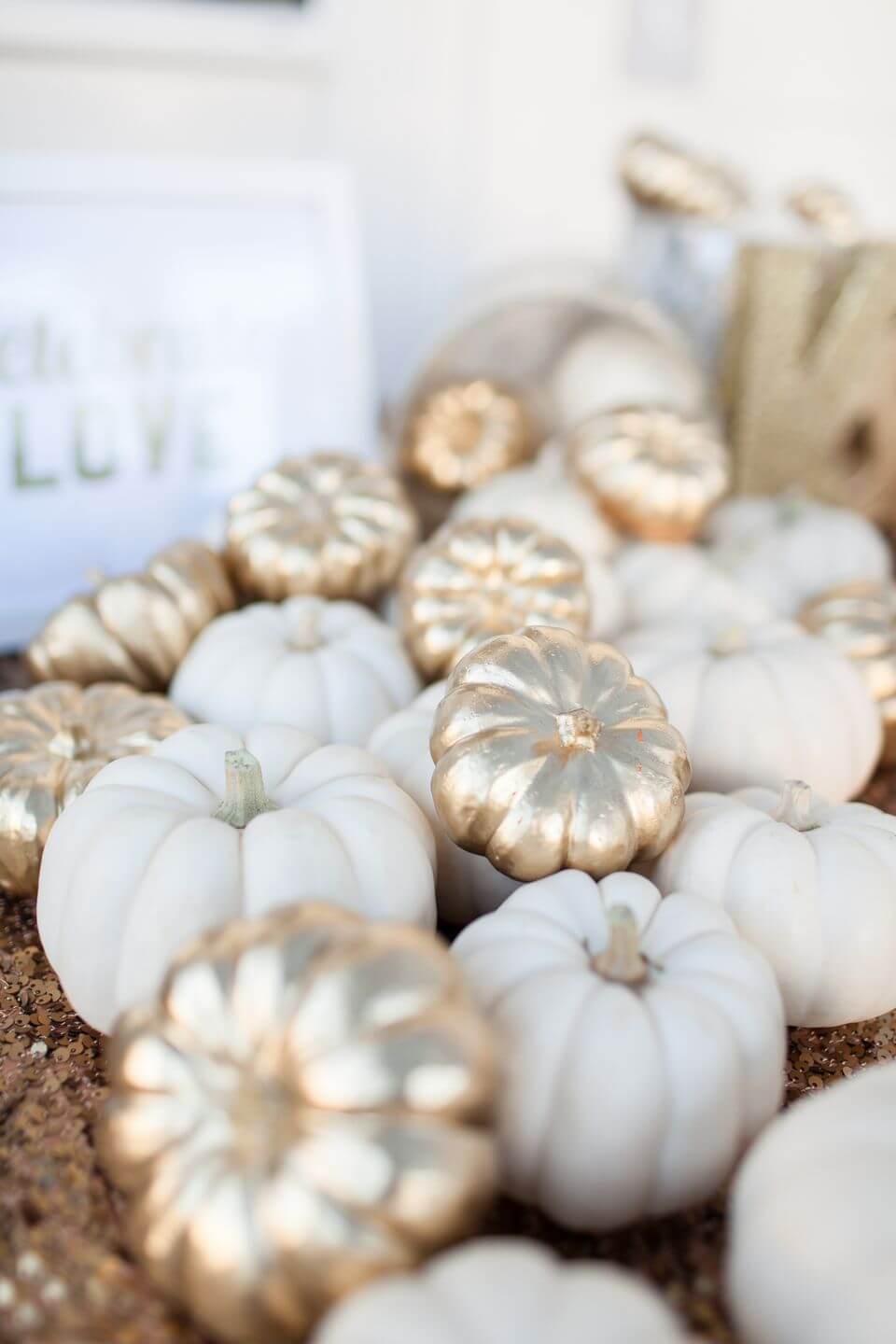 20. All Shapes and Sizes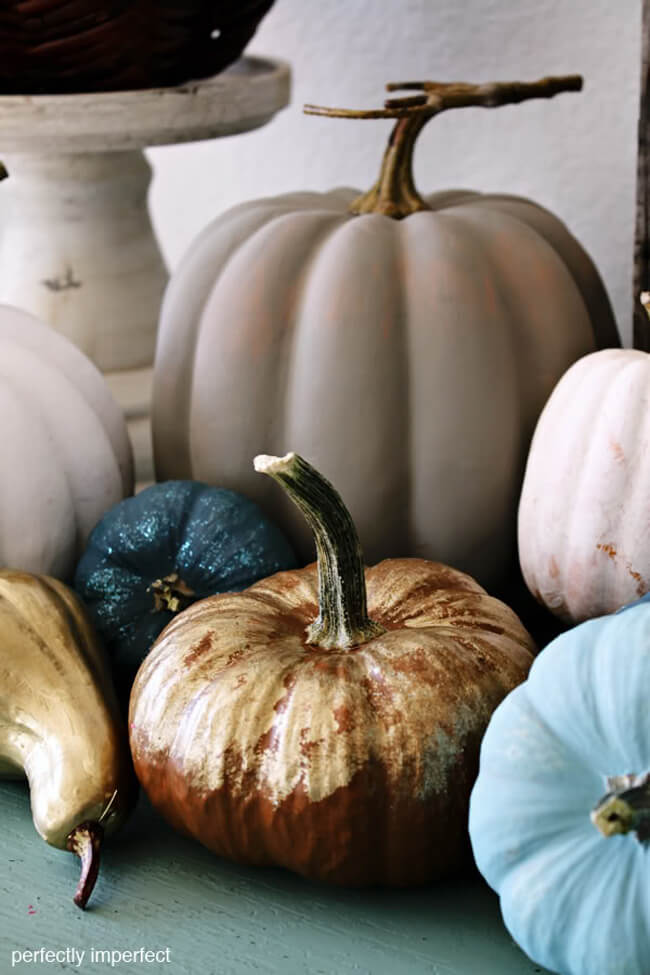 21. The Itsy Bitsy Spider on the Pumpkins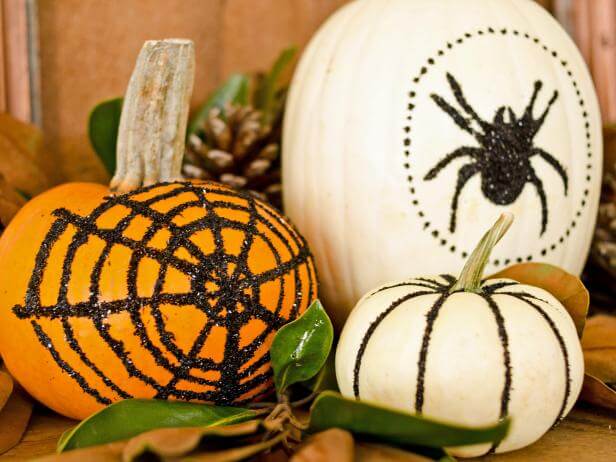 22. Elegant Indoor No-Carve Pumpkin Decorating Ideas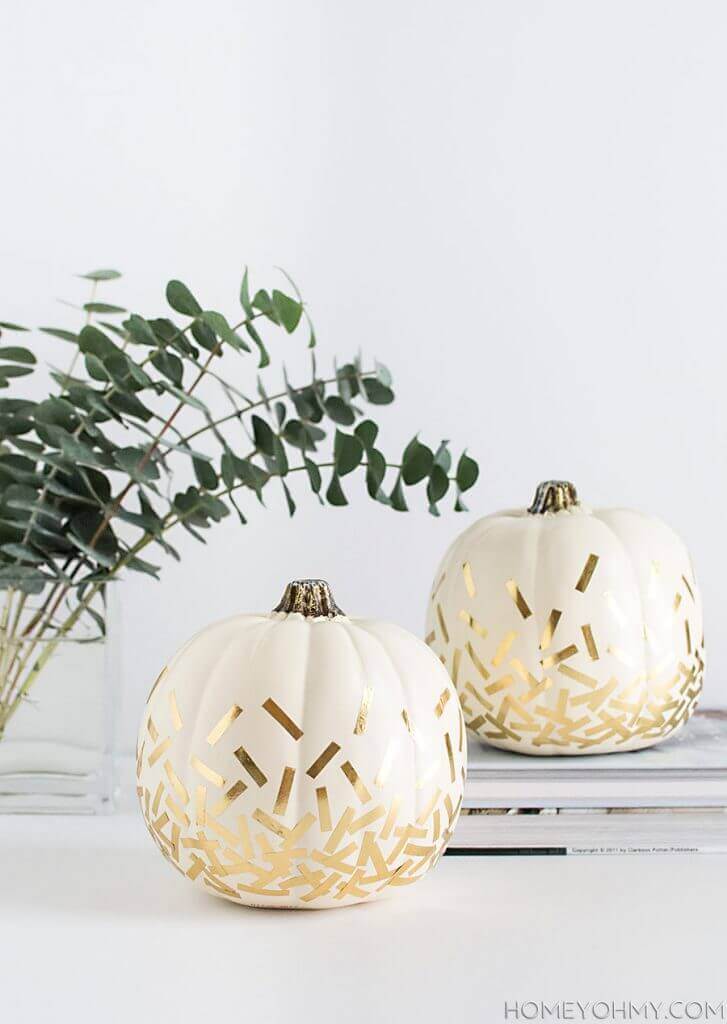 23. Tell Me About It, Stud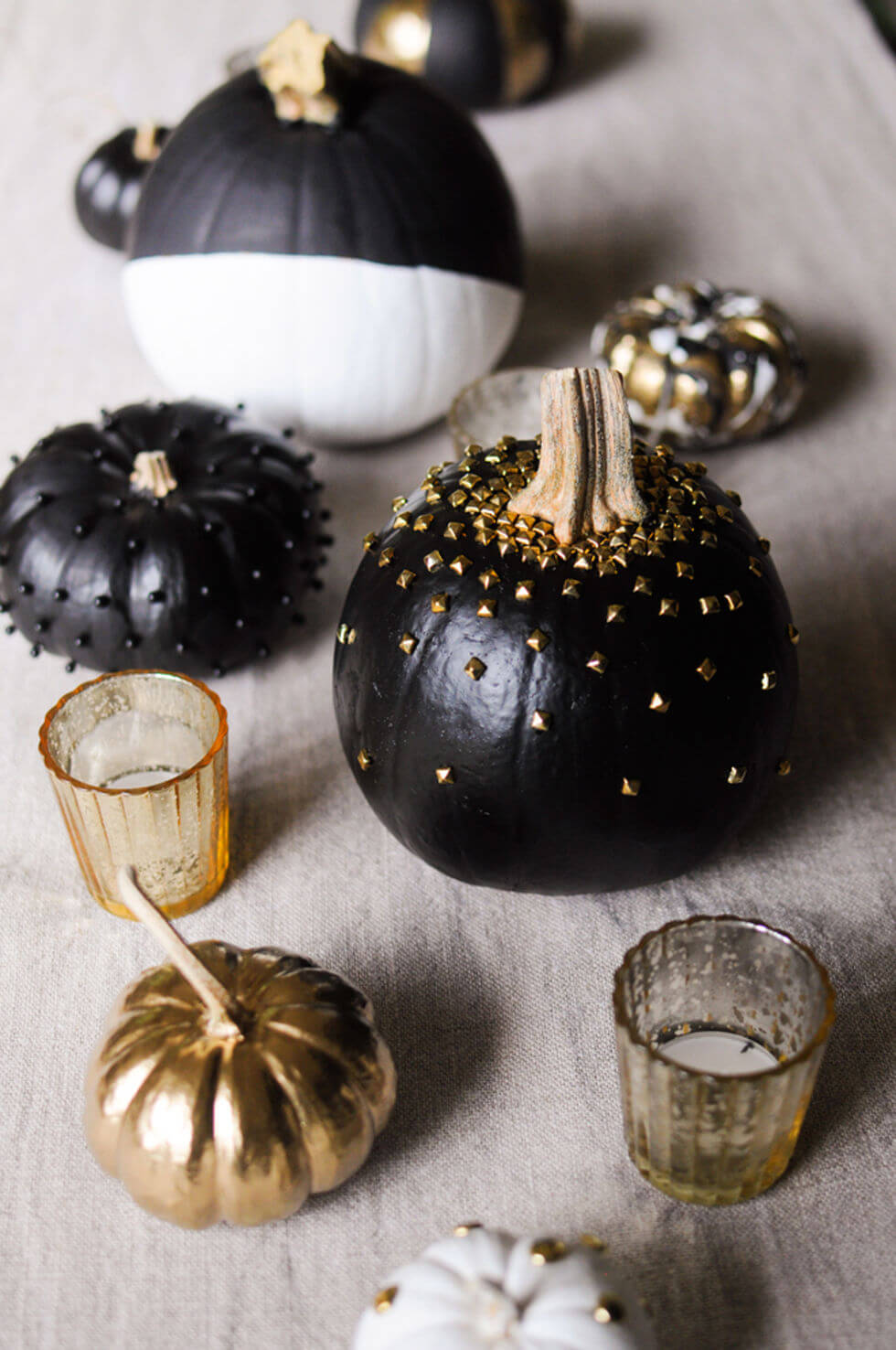 24. The Cat Came Back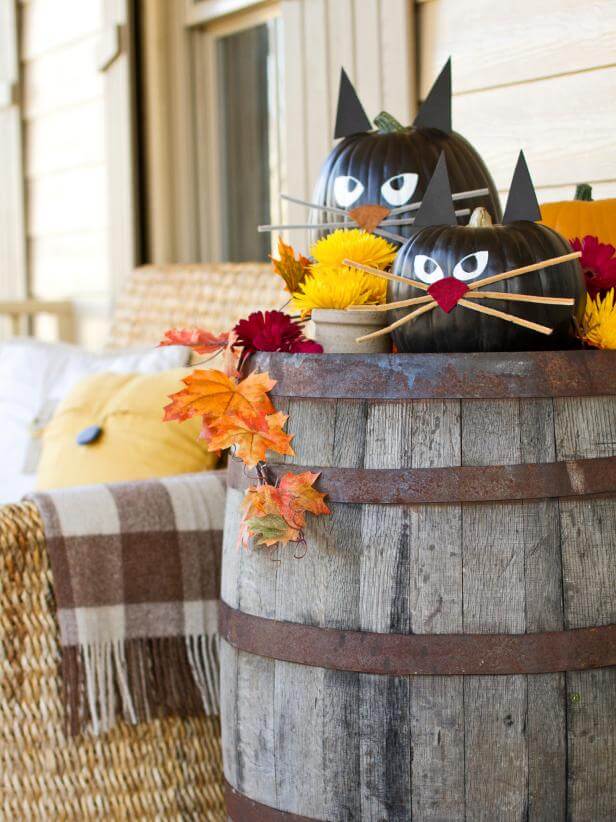 25. Trick or Treat or Pumpkin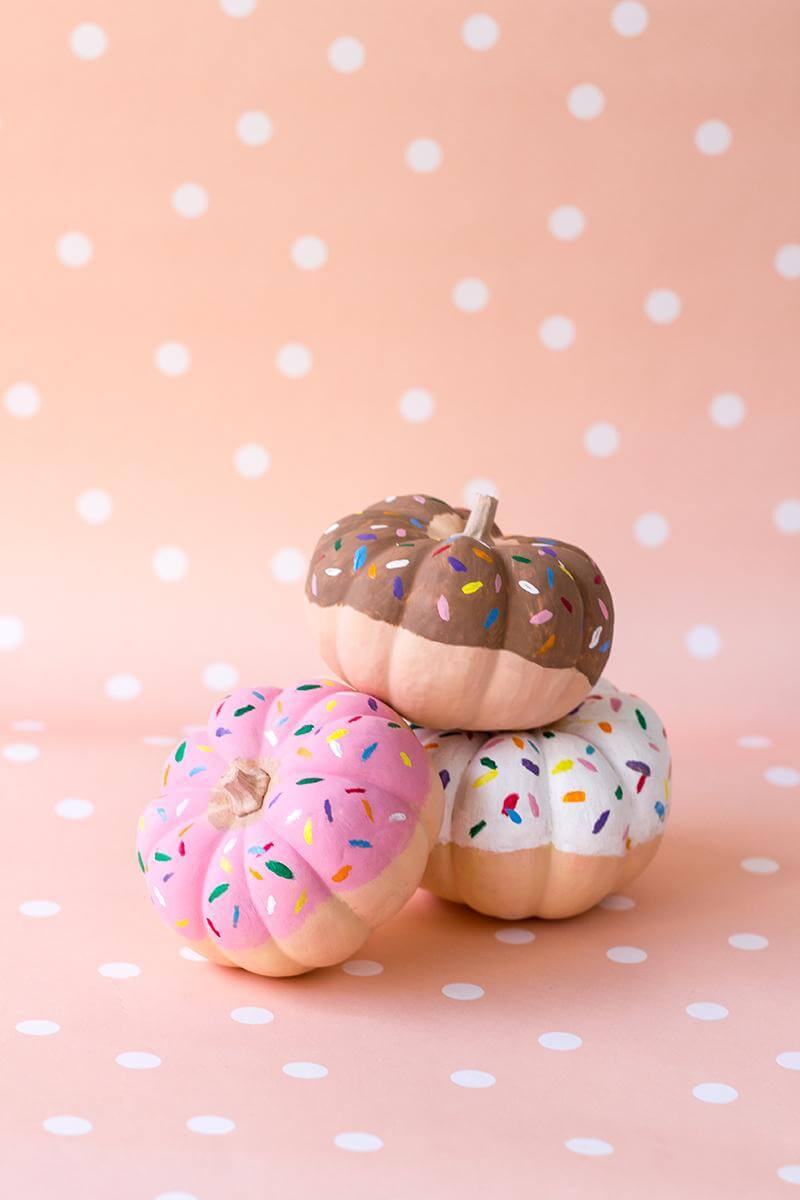 27. Cheer Up, Emo Pumpkin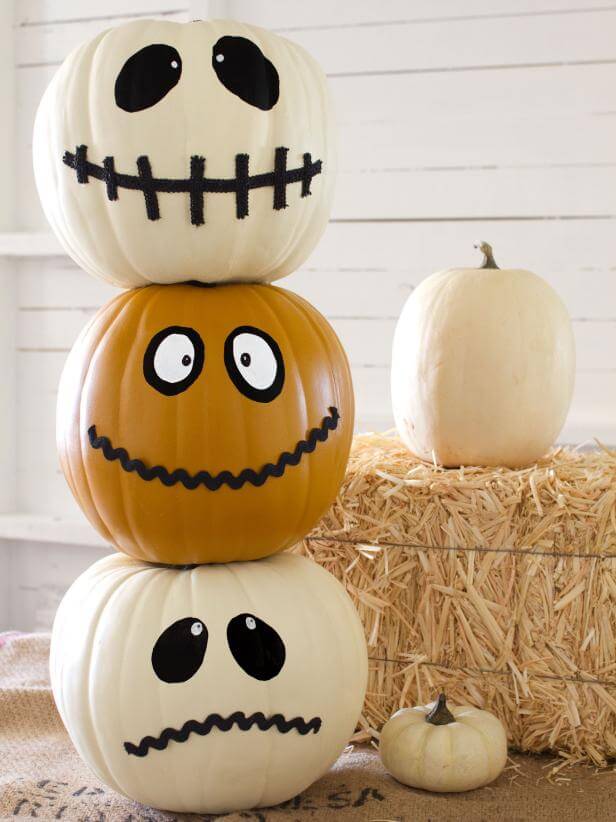 28. Like a Disco Ball on Your Doorstep